Derek and Dashekia met in March of 2010 through a mutual friend, Taylor Hayes. Taylor's initial intentions for introducing Derek and Dashekia were for them to attend prom together, not knowing what their relationship would become years later. From the first few times they met, it was obvious the chemistry between Derek and Dashekia grew to unimaginable levels. Dashekia knew Derek was a fun, charismatic and energetic guy. Derek knew Dashekia was the genuine, loyal and down to earth. In the first months of knowing each other, they laughed until tears came, talked on the phone for hours, and spent every free moment with each other. And nothing has changed since then. As long as these two have each other they are not afraid of the world and want to experience it together. Some say these two paint the perfect image of true love. They show examples of how partners should love each other and stick through the hard times. They understand they are not perfect, but they understand their love is pure. Sometimes they don't realize how powerful their relationship is, but they know how hard they must work to keep it alive. Check out Dashekia and Derek's their glam and woodsy wedding at the Noah's Event Venue in North Carolina, captured by Scott Rockensock of ROC Photographic Design.
Bride: Dashekia Levette Adams Miller, 25, Nurse
Groom: Derek G. Miller, 26, Youth Facility Manager
Place of residence: Hutschenhausen, Germany
Wedding date: November 11, 2017
Wedding location: Noah's Event Venue, High Point, North Carolina
Wedding theme: Heaven on Earth
Honeymoon Destination: Dubai, United Arab Emirates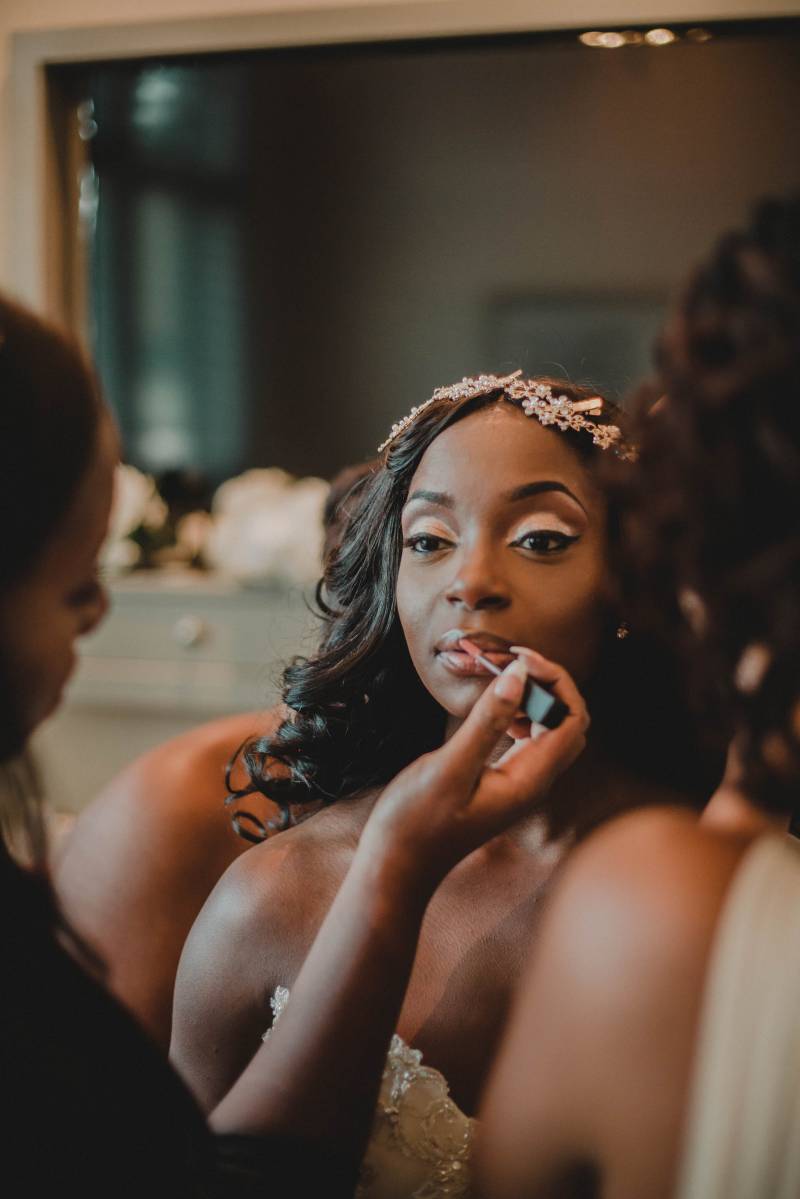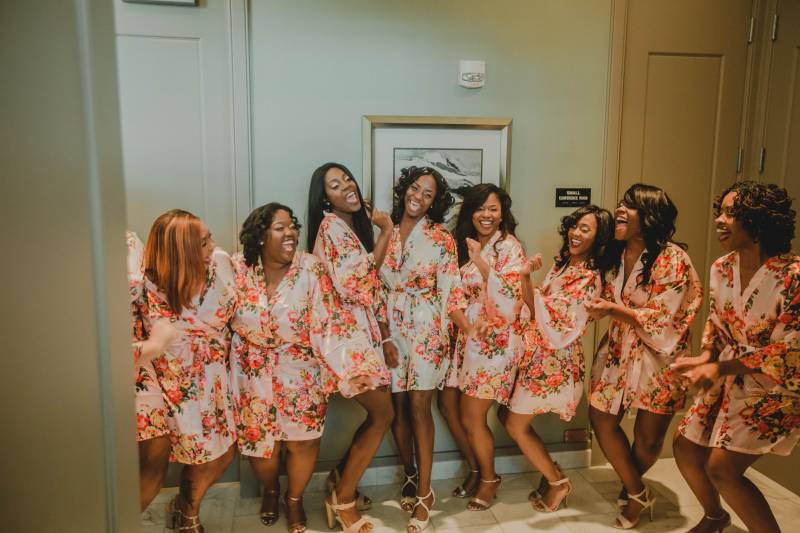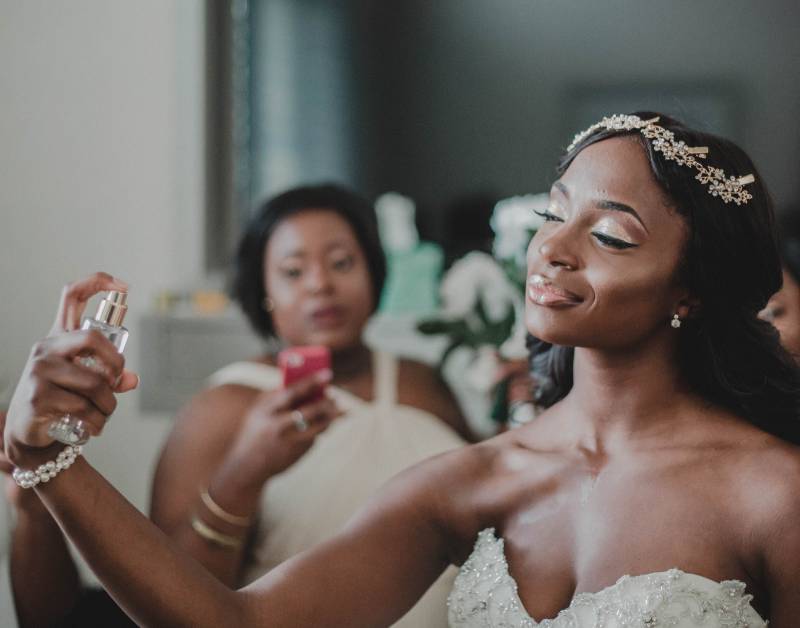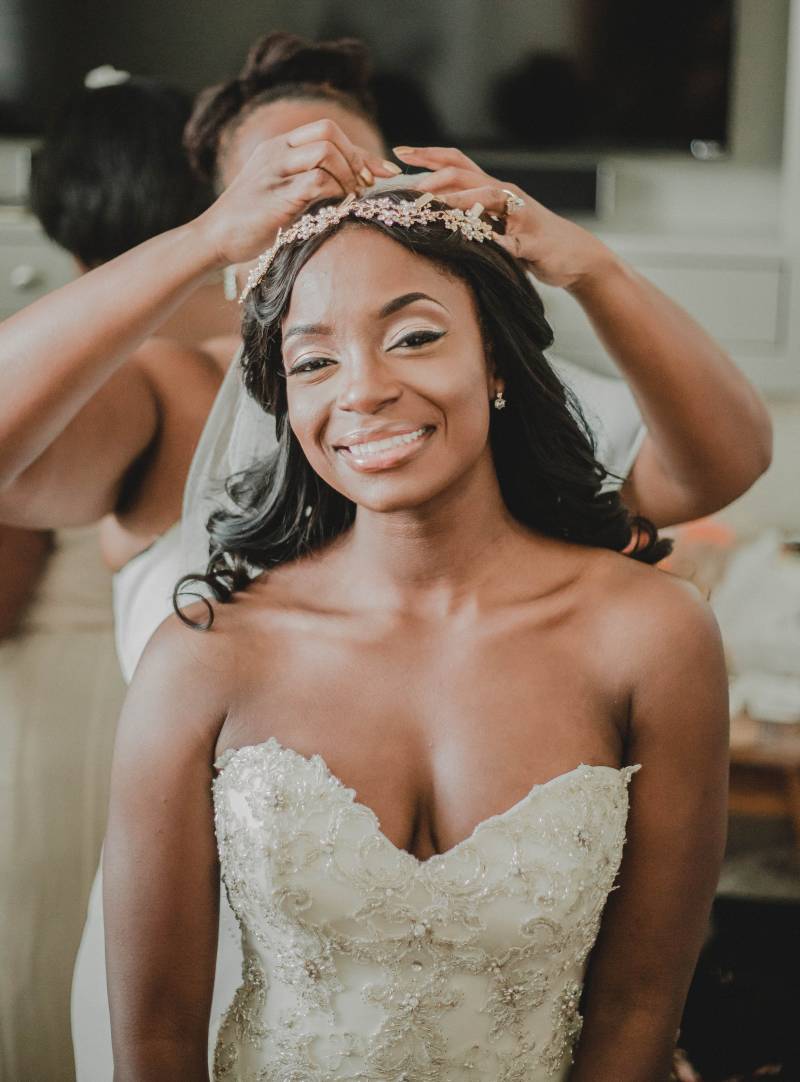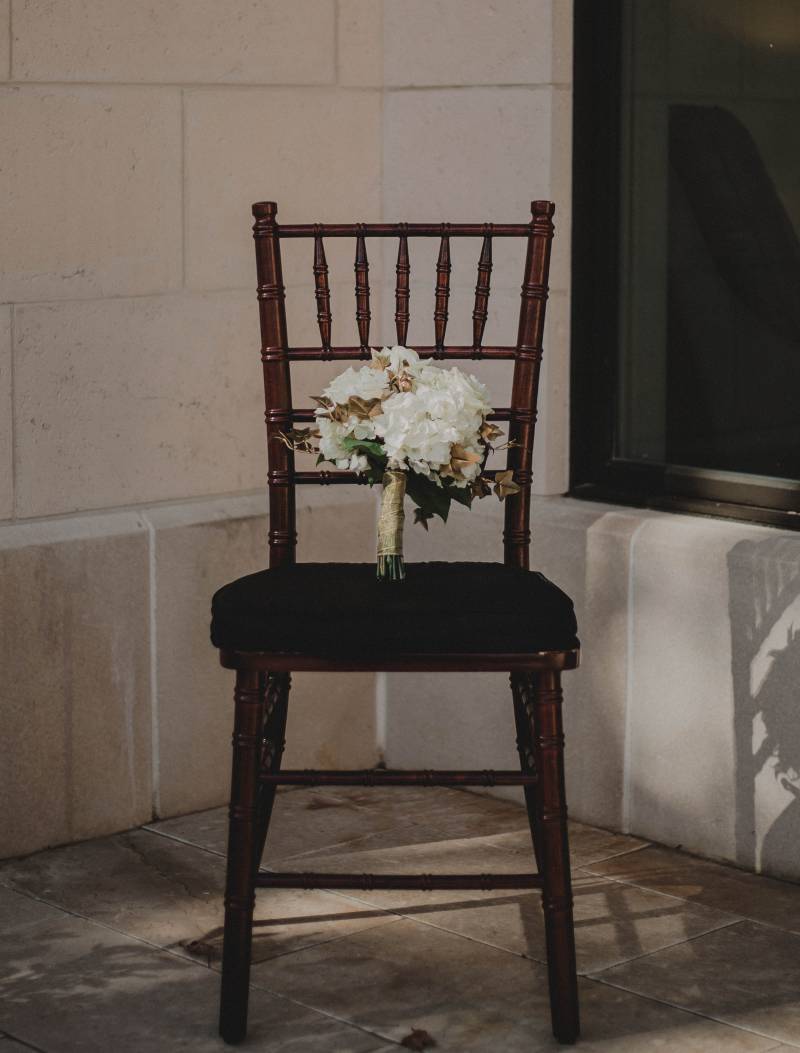 Engagement story:
June 4, 2016, marked the day Derek and Dashekia's relationship changed for the better. Derek, who had stayed up the previous night rehearsing how he would set the stage for his proposal to Dashekia, had many emotions and thoughts running through his head (mostly hopes of Dashekia liking her ring). Dashekia, on the other hand, woke up with plans to go to a close friend's birthday party and spend time with Derek because she would be leaving for Germany in a few days.
To Dashekia's surprise this "friend's birthday party" turned out to be her surprise engagement party. Upon Dashekia's arrival, she suspected this might be a secret going away party because she was moving, but after two or three hours of festivities, Derek silenced the room so he could recite a poem for her. Derek, being the creative gem he is, recited a poem entitled "That's A Long Time." This sentimental poem outlined pivotal moments in Derek and Dashekia's relationship, which spanned over six long and loving years. It was to her and the audience's surprise that Derek would not only recite this poem, but end it by asking her to marry him.
What makes your love special?
We are simply two imperfect people not willing to quit on each other.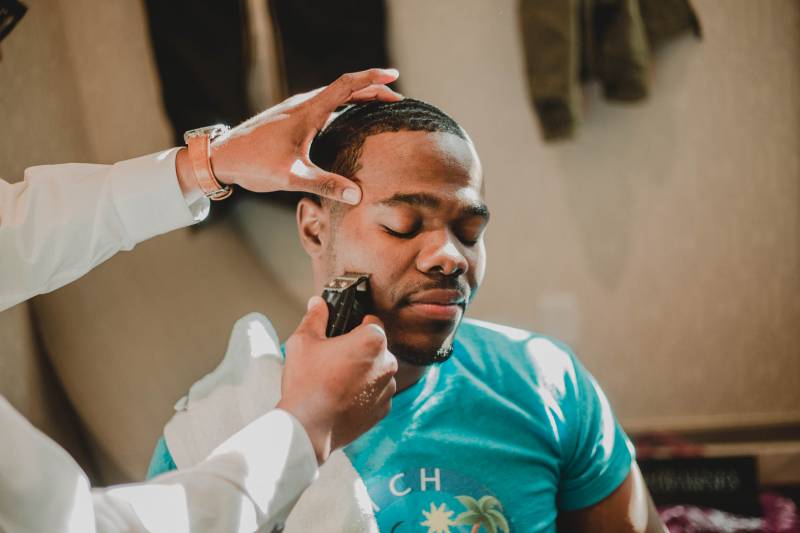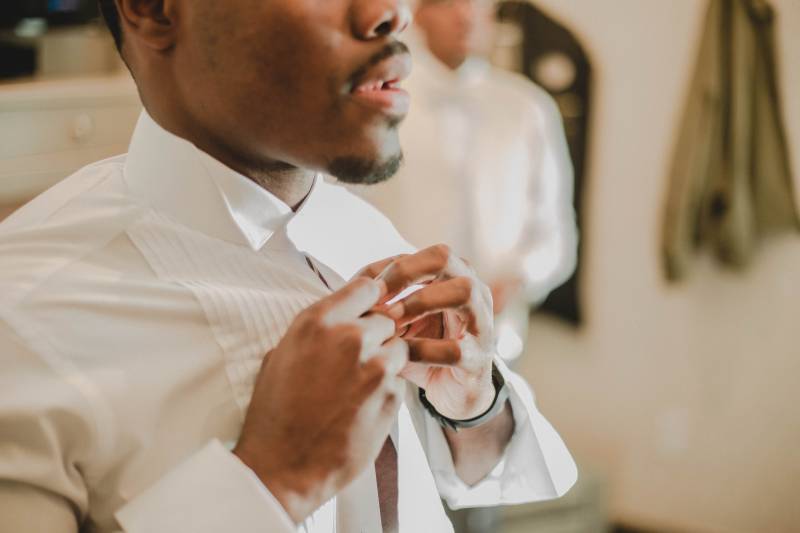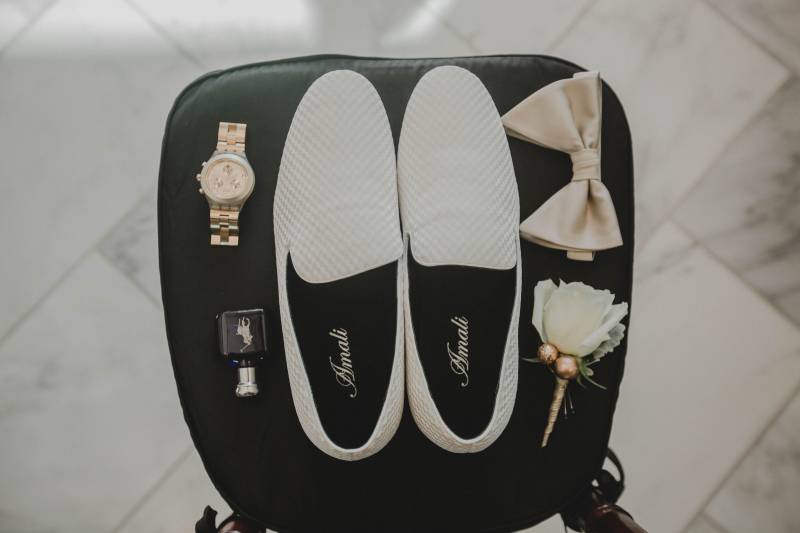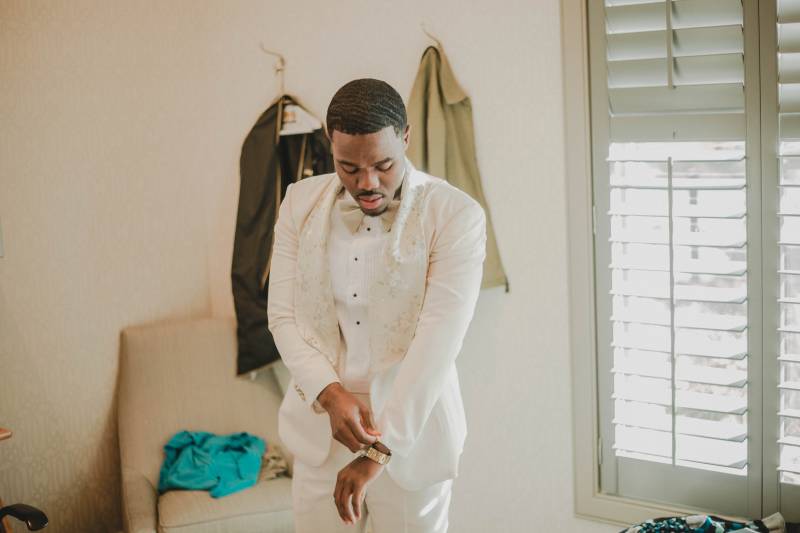 From the Bride:
My wedding experience was an emotional roller coaster that one could never imagine. Just to name a few high and low moments: setting a date was thrilling while trying to plan a wedding in Germany was stressful. Saying yes to my dress was exciting and choosing a venue under construction wrecked my nerves, changing wedding planners after one did not work out was also difficult, but deciding to have my best friend to do it instead was rewarding. Having a bachelorette party in Los Angeles was fun, however, my father's unexpected death only five months before the wedding was unbearable.
Looking back, I'm not so sure if I would want to do it all again, but one thing I would want to re-live a trillion times is how I felt on my big day. On this day, I felt the most beautiful I have ever felt in my life! My husband looked handsome as ever and his bright smile awaiting me at the end of the altar made this roller coaster worth the ride.
From the Groom:
My wedding was the most intense, exciting, nervous and enjoyable day I have ever had in my life. From my brother/best man losing, but then finding my ring, to me trying on my tux for the first time and it fitting perfectly, my wedding day will definitely go down in history books as one of the best days.
One thing I remember most about my wedding is the amount of love and laughter that filled the room. From the kids to the elders, everyone had a great time, enjoyed themselves and supported us as one. Of course, everything was not perfect, but no one could tell by the energy in the room. On a scale from one to ten, our night was every bit of a ten.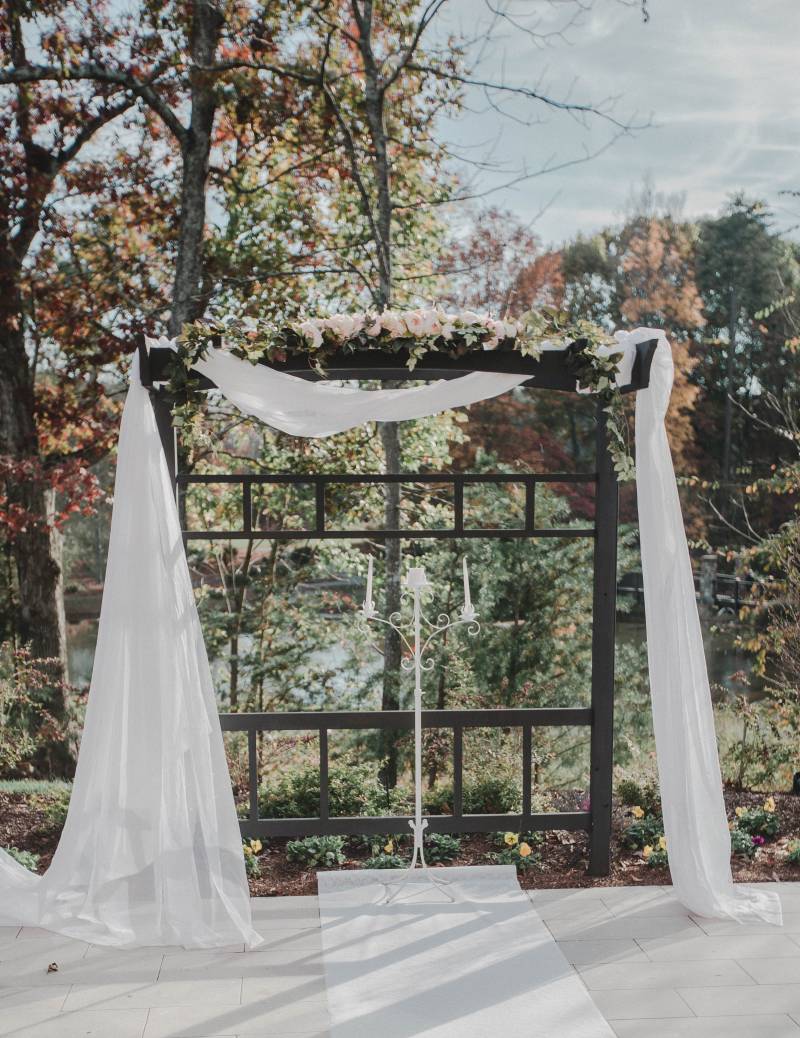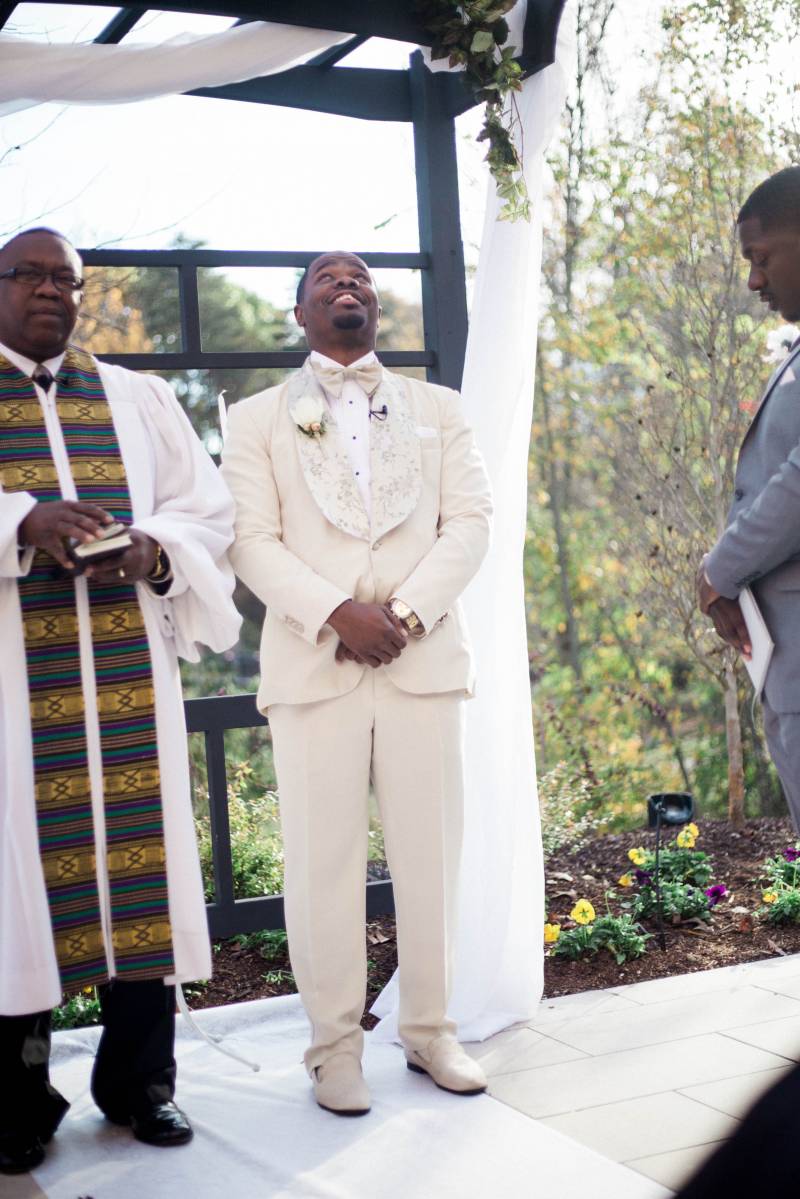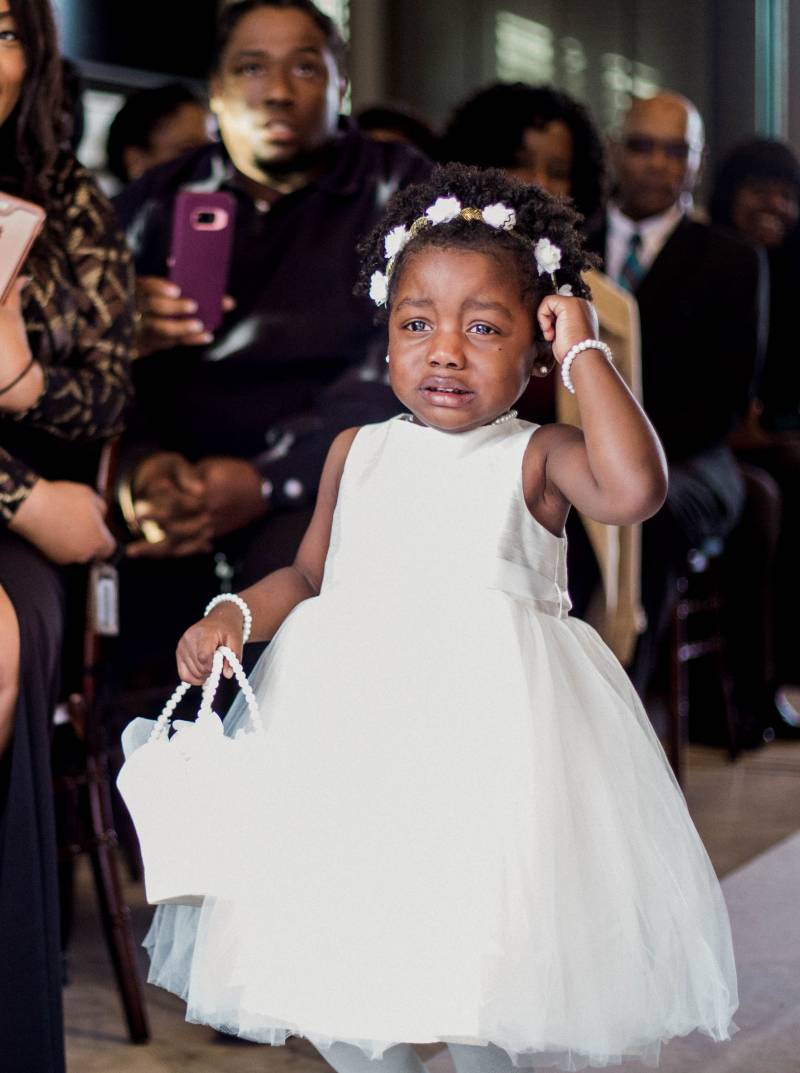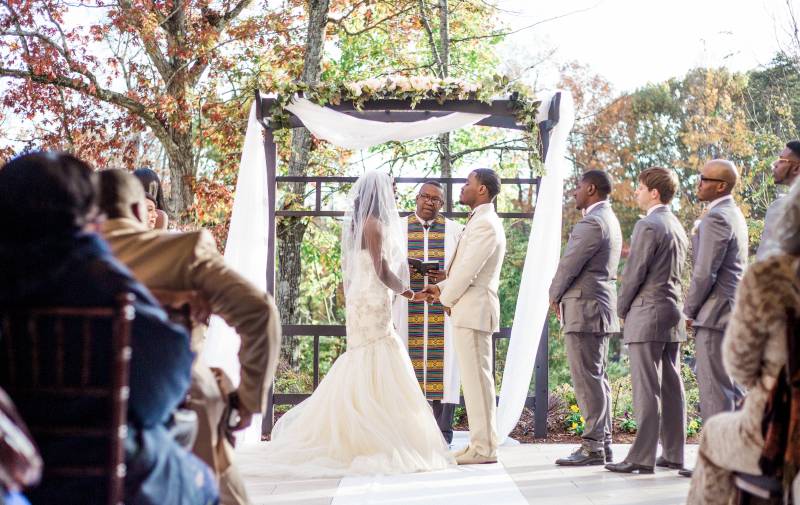 Your most memorable moment:
Our most memorable moment occurred when we faced each other at the end of the aisle.
Favorite wedding detail:
The band and our favors were our favorite details. The cake was also delicious, it was two layered in the flavors red velvet and strawberry lemonade. Our cupcakes came in carrot, lemon, chocolate delight and red velvet. Cool Receptions provided our DJ and photo booth with instant prints.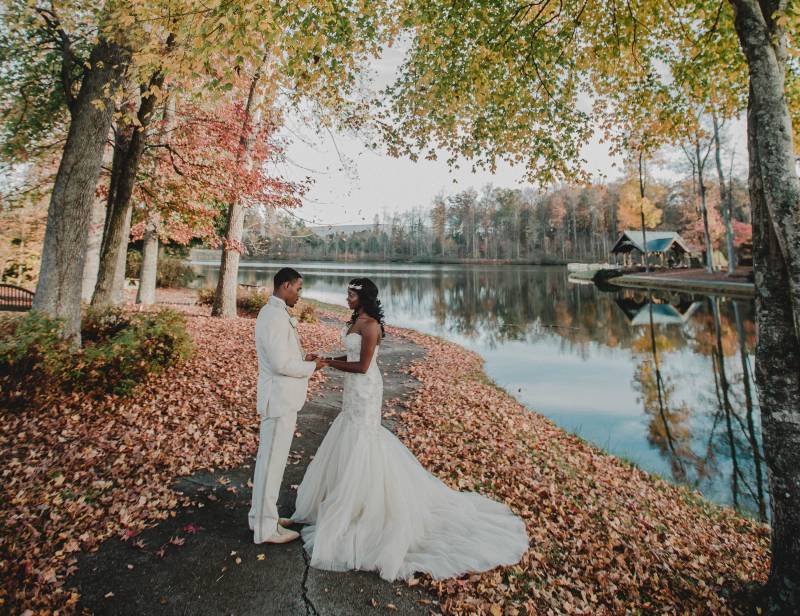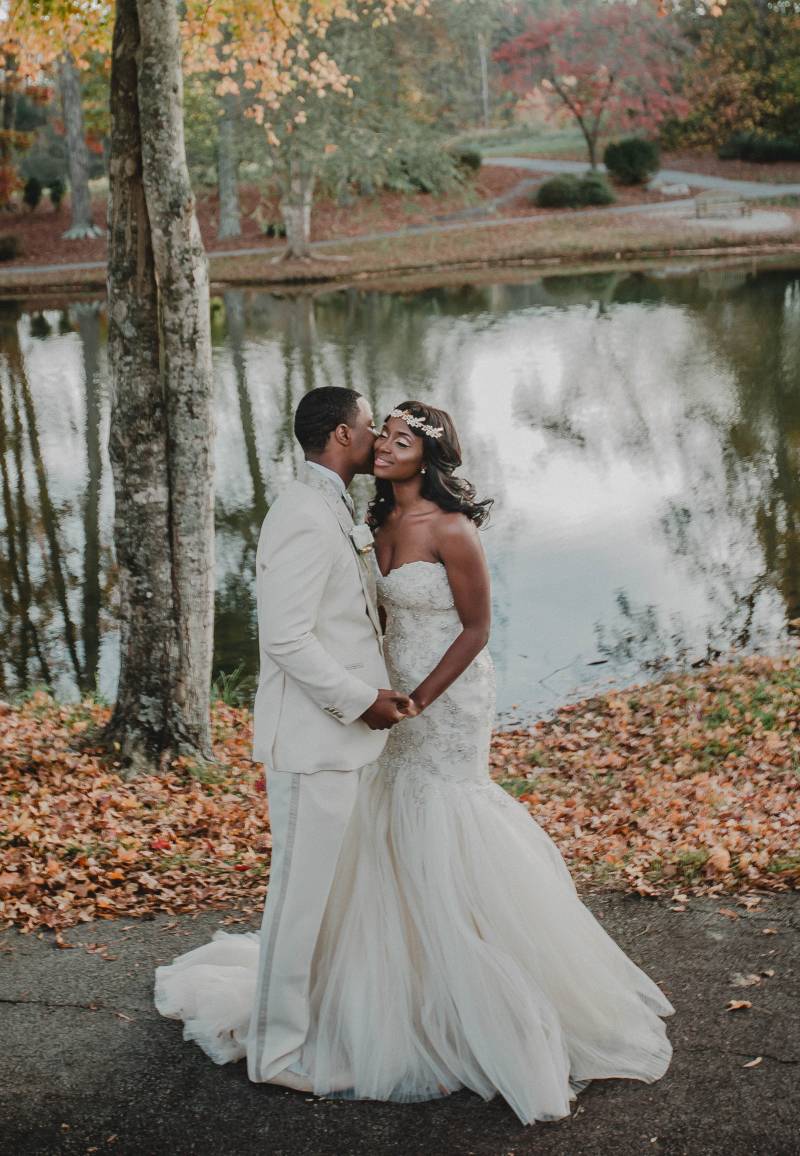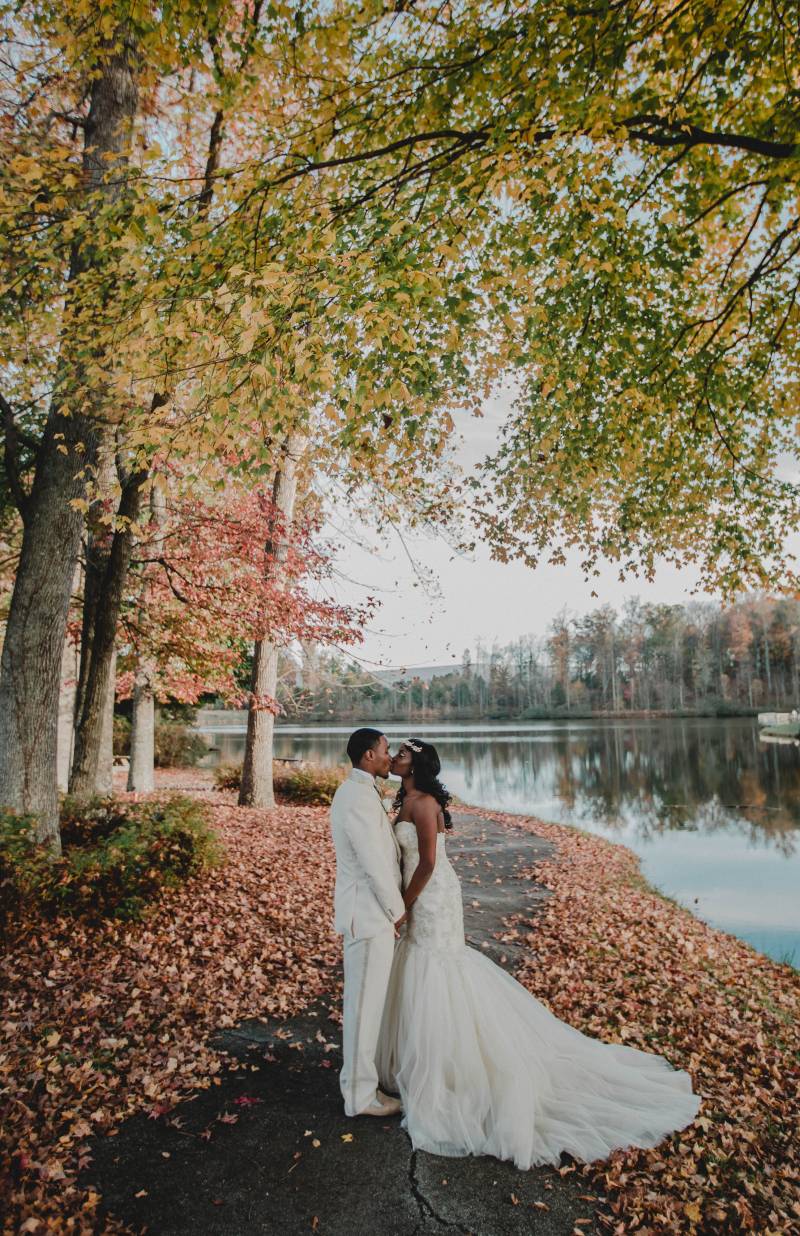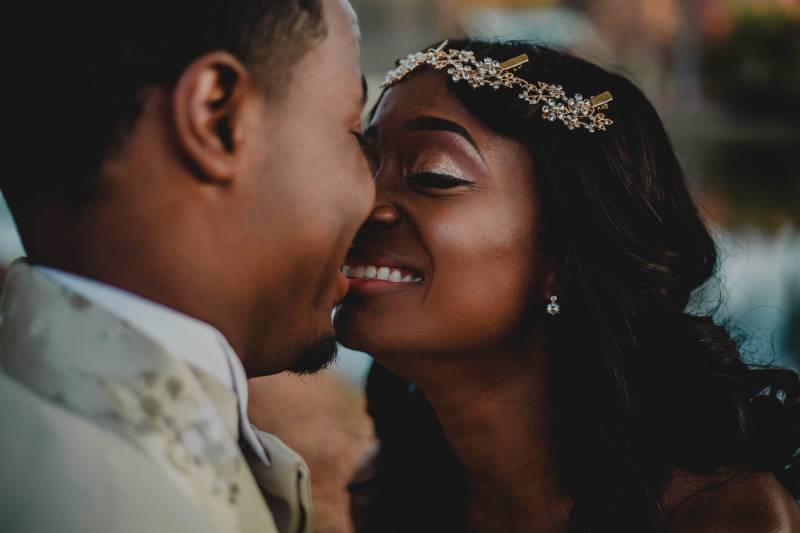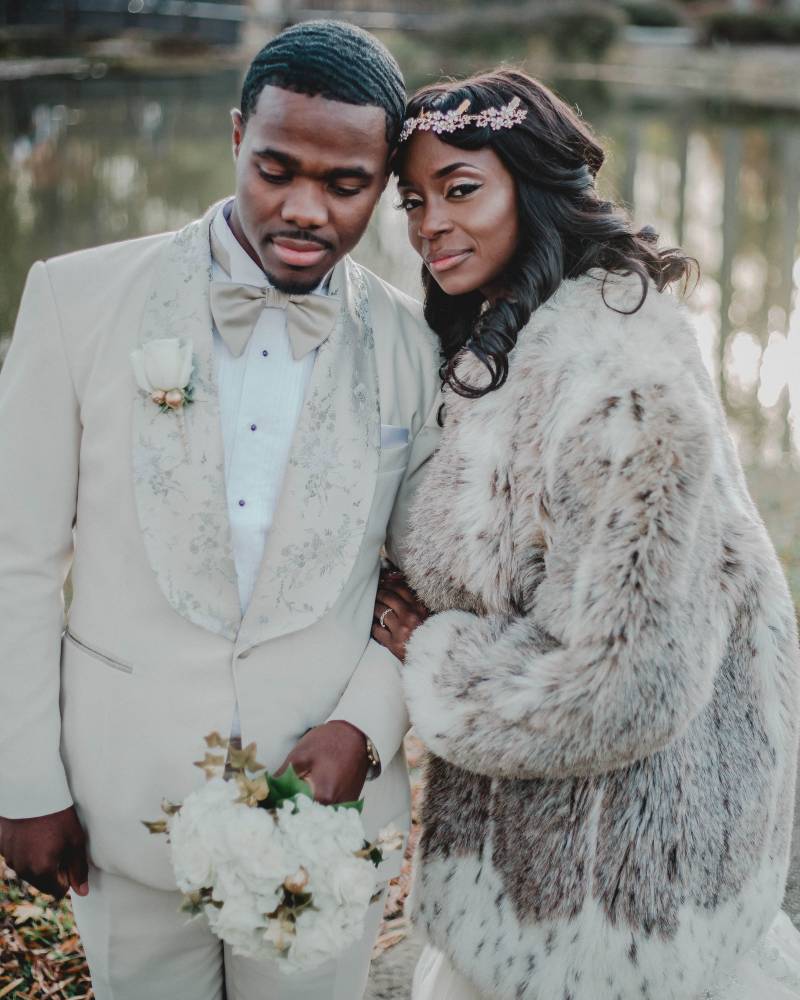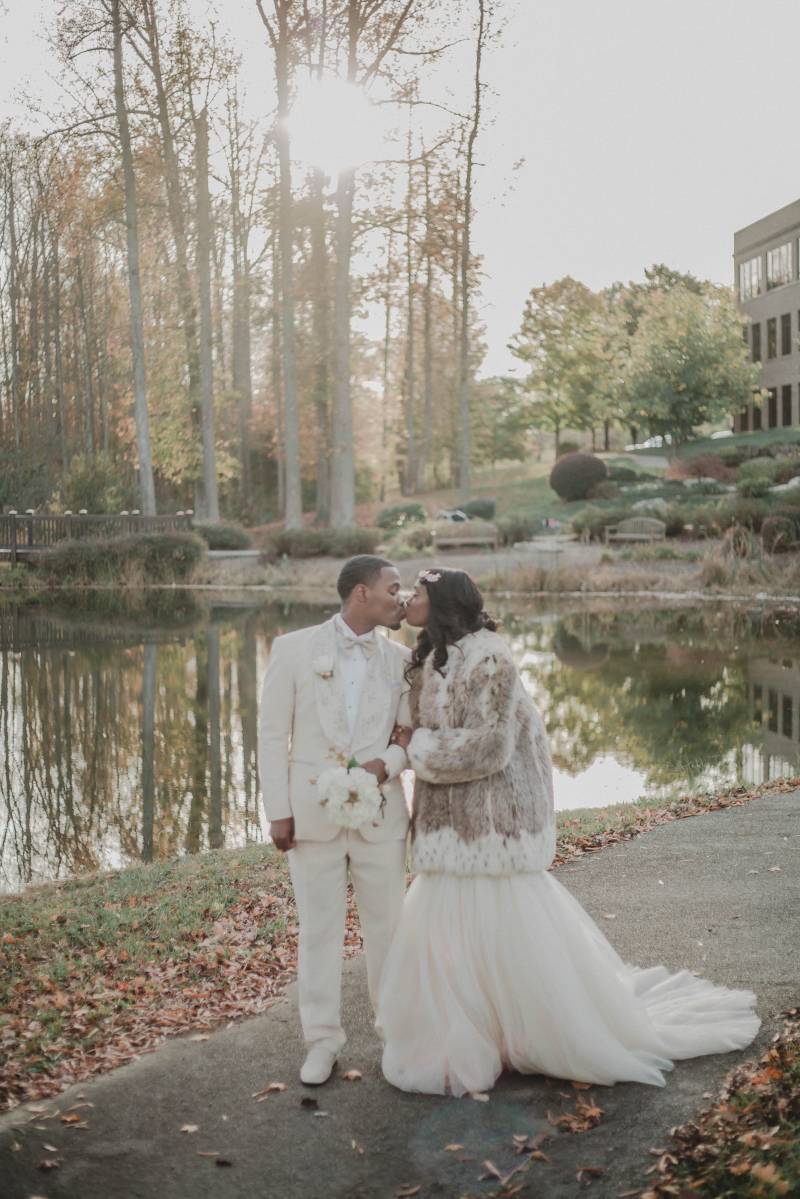 What are you most looking forward to as a married couple?
We're looking forward to changing the face of marriage for ourselves and our families, and building a legacy for others to emulate.
Wedding song:
Our wedding song was "You and I" by John Legend. Every word of that song speaks to how Derek feels about the me. Especially the bridge: "You keep wondering if you're what I'm wanting... You don't even have to try."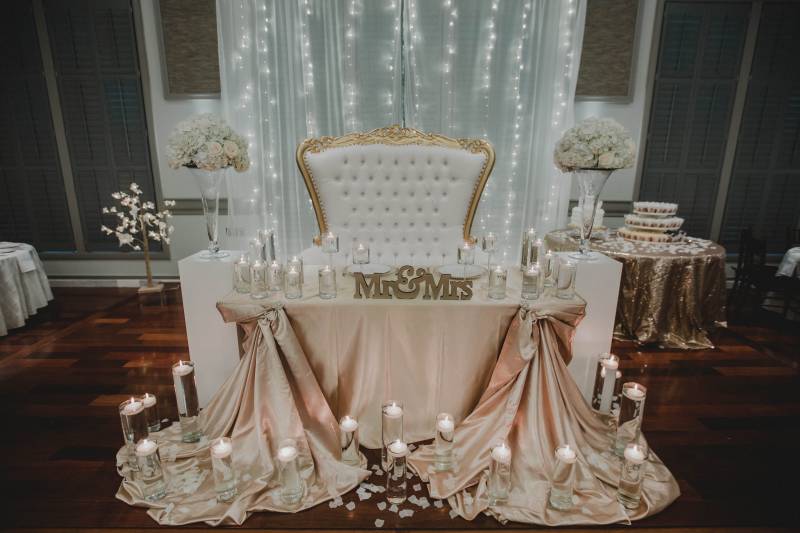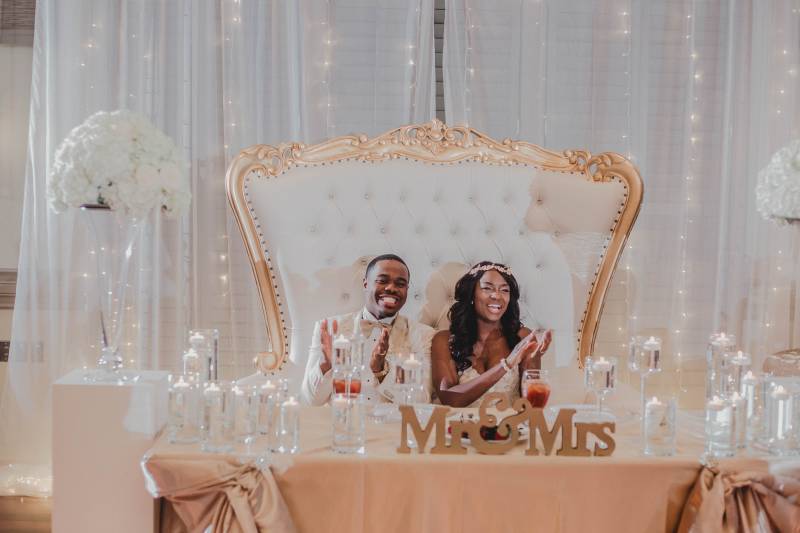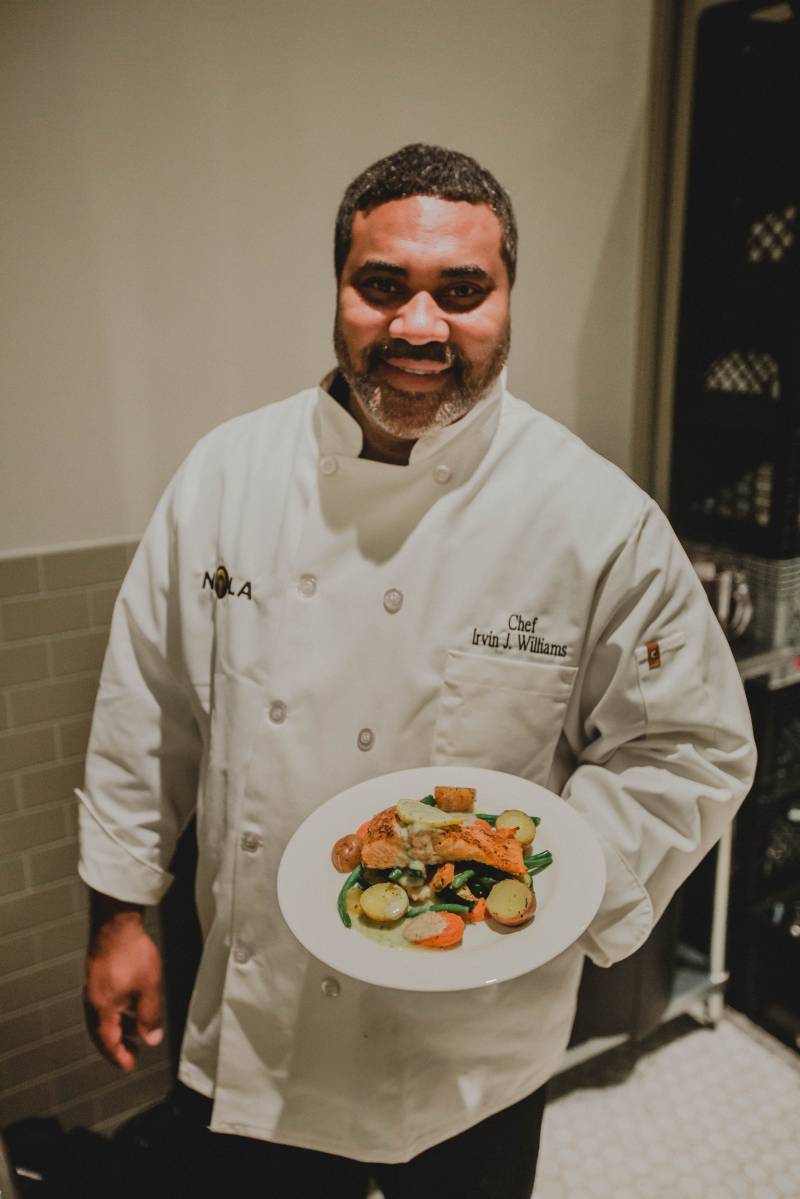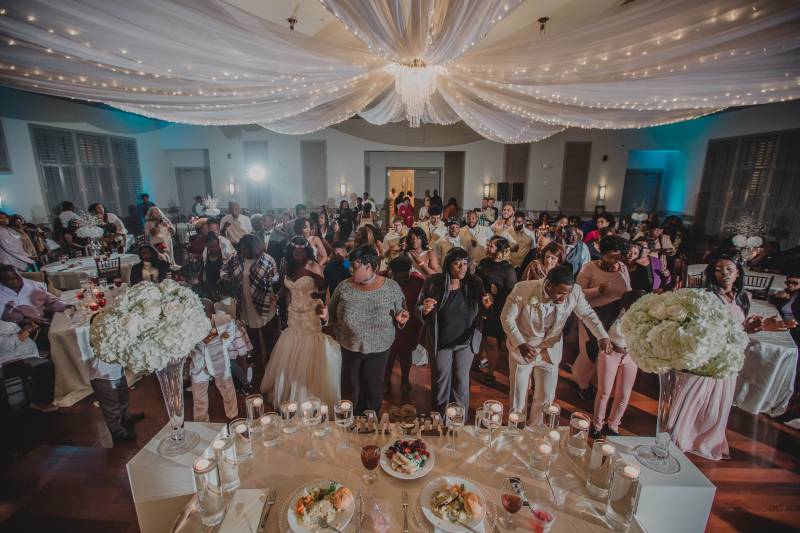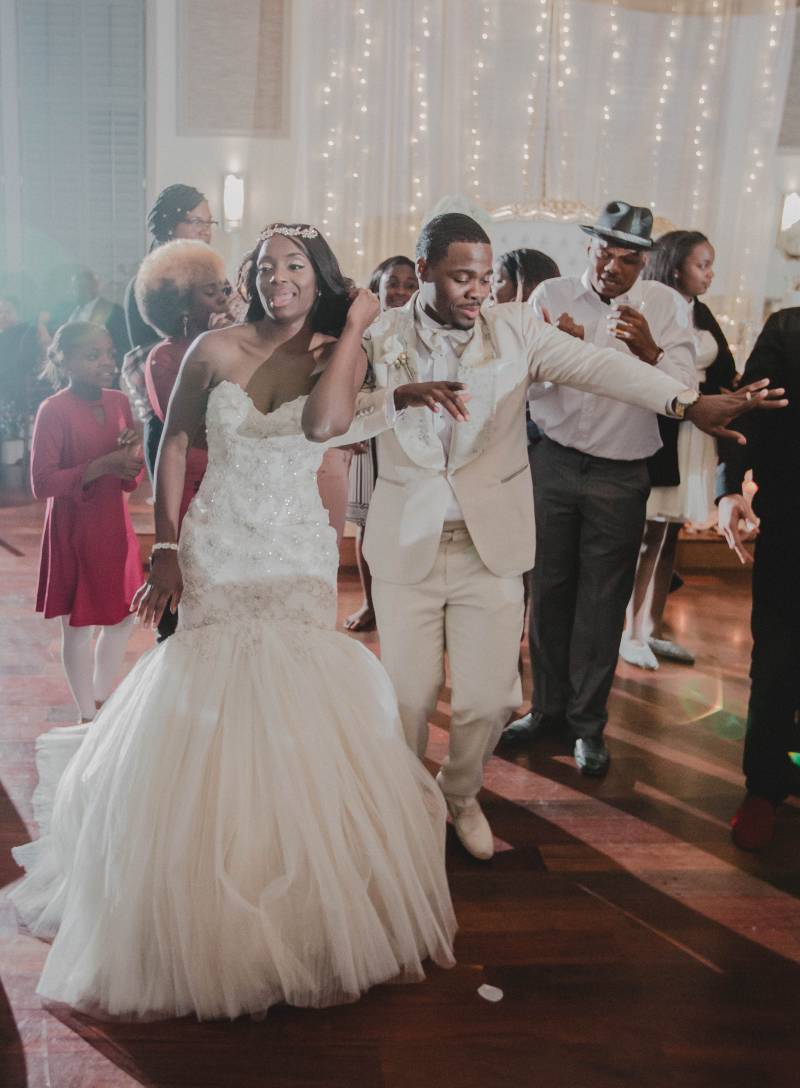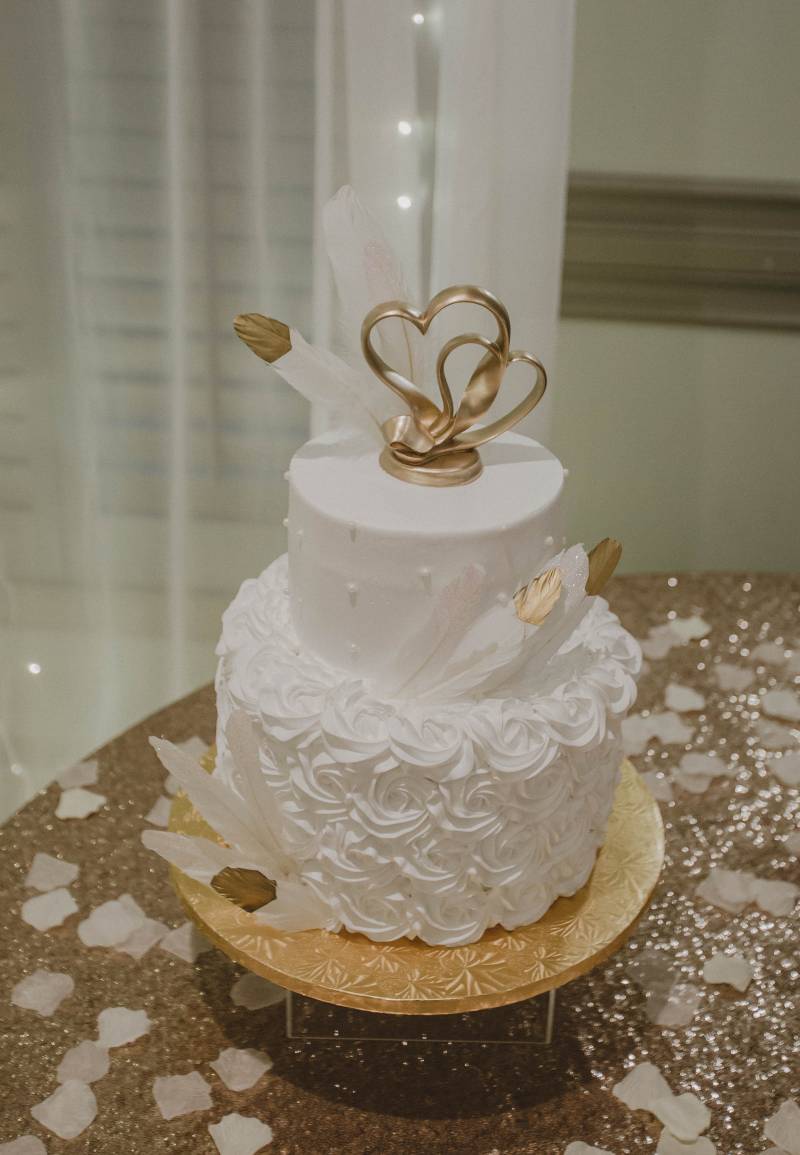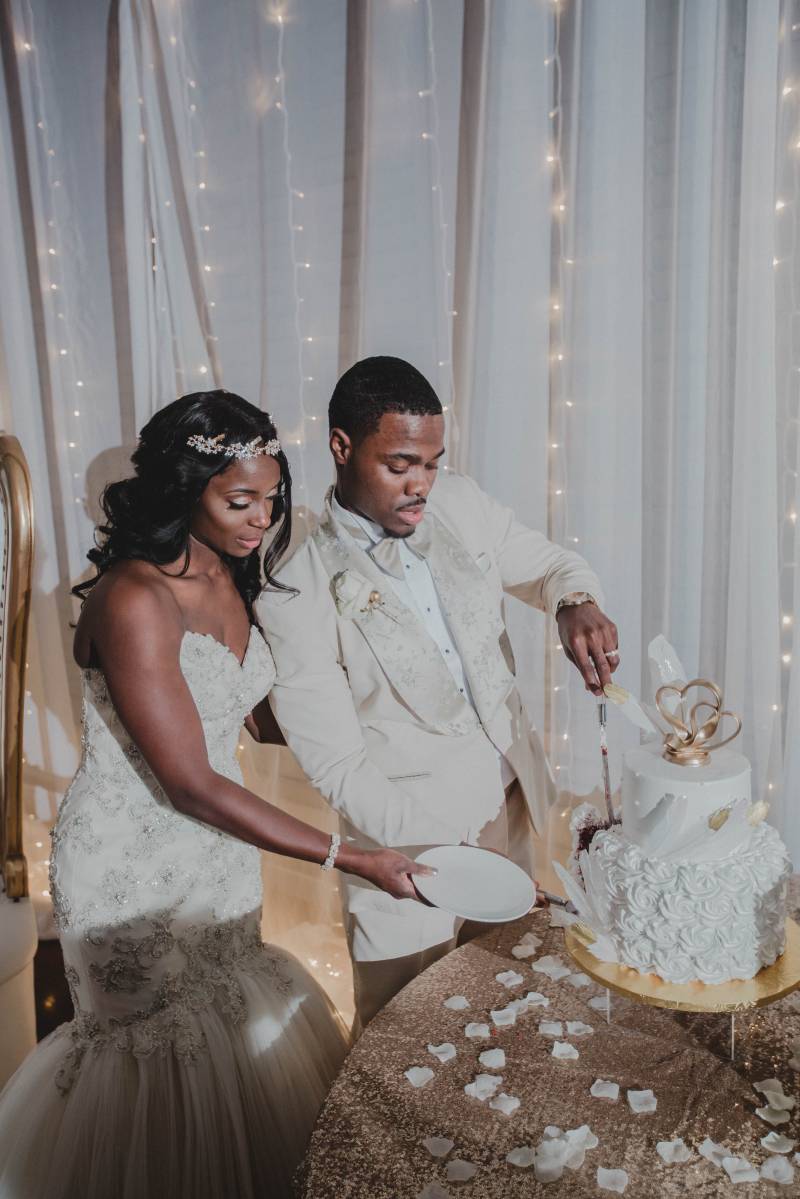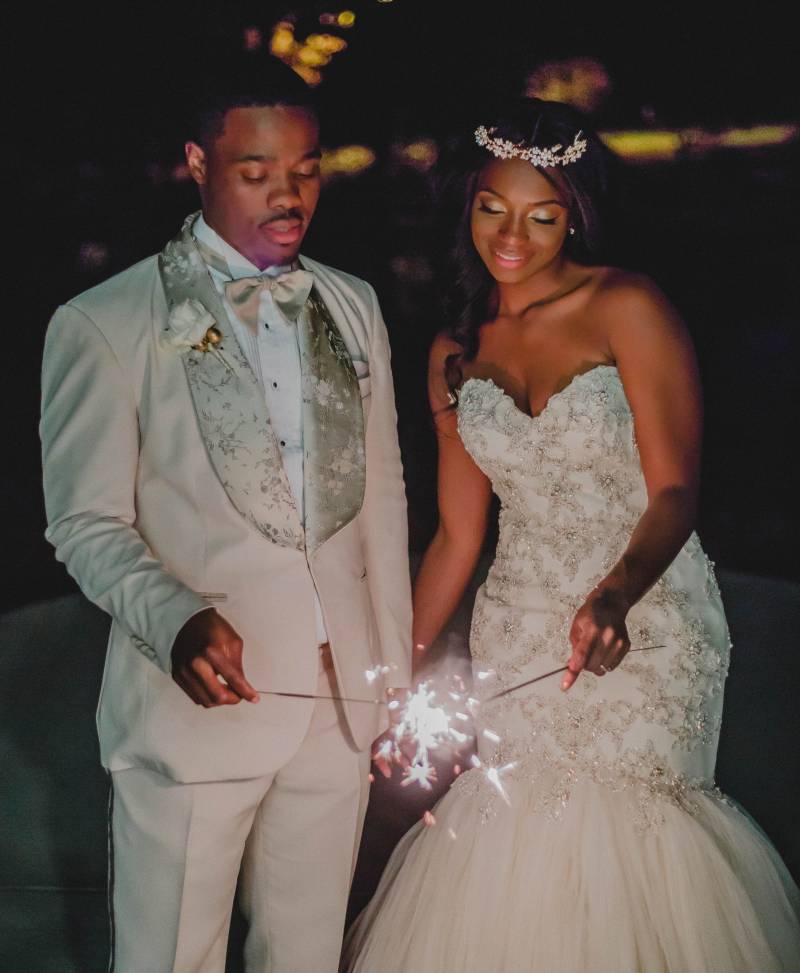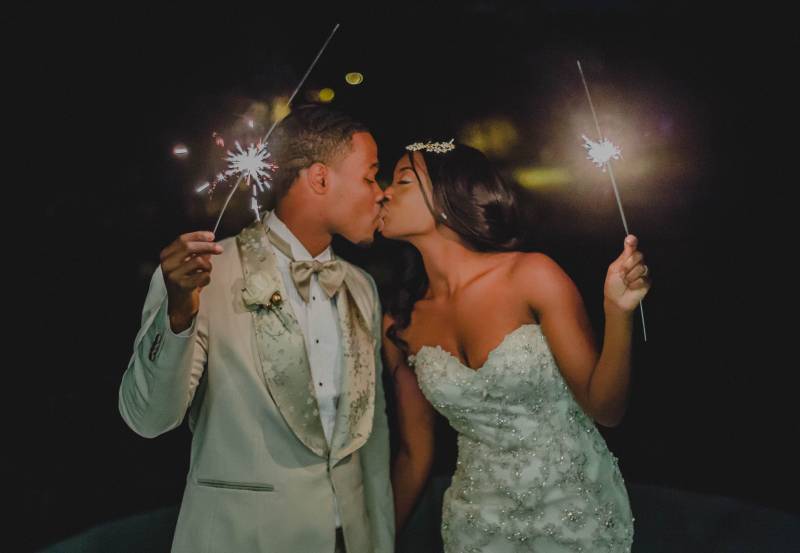 Advice for a Bride and Groom on their wedding day:
Nothing is perfect, so prepare yourself for the inevitable mistake.

Enjoy yourself and each other.

Don't let family or last minute reservations stress you out.

Make sure the best man has the ring.

Please! Create a budget and let it be your guidance!
Please feel free to include any other interesting anecdotes from your big day!
The night will move extremely fast so relish in the moments. Invest in good photography and videography.
Congratulations to the newlyweds! We wish you many years of wedded bliss.