This colorful, bohemian-inspired wedding style shoot is the perfect mix of fun and sophistication. We love the vibrant color palette with gold accents and the lush floral arrangements that were beautifully captured by B. Rich Photography and Precious T Photography.
Fabulous Fox Designs, a Georgia-based wedding planning and design company, teamed up with a group of talented vendors from Atlanta to bring this glamorous bohemian styled shoot to life. Showcasing hip and rustic elements like woven fabrics, gorgeous dining ware and the country charm of Constance Manor. Here's what Tina of Fabulous Fox Designs had to say about their inspiration behind their styled shoot:
"We created a vision that was a tad different from what you would normally expect. Our designer brought in a color palette of blush pink, red and teal, while we incorporated traditional bohemian elements like dream catchers and other vintage furnishings and china."
Shoot location: Constance Manor, Atlanta, Georgia
Shoot theme: Boho Chic
Color combinations: Blush pink, deep red, teal and coral
Favorite detail: the dream catchers we had hanging at varying heights, which cascaded over the table to mimic a chandelier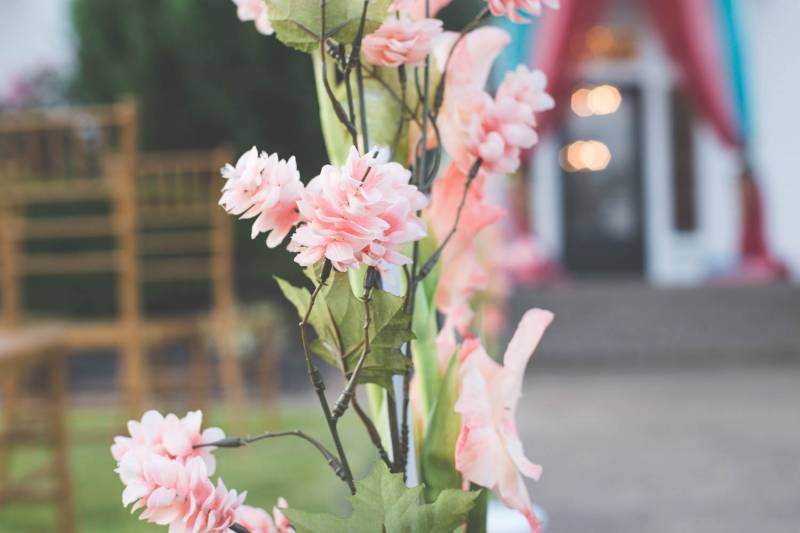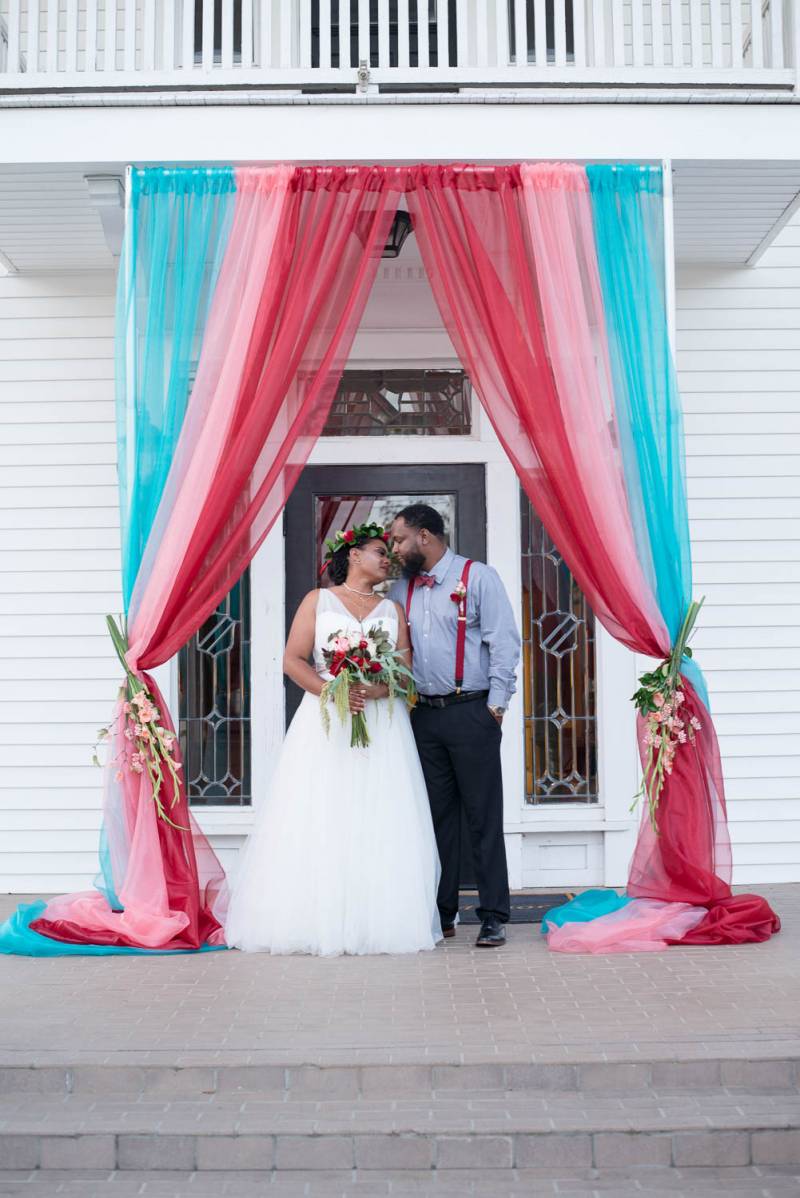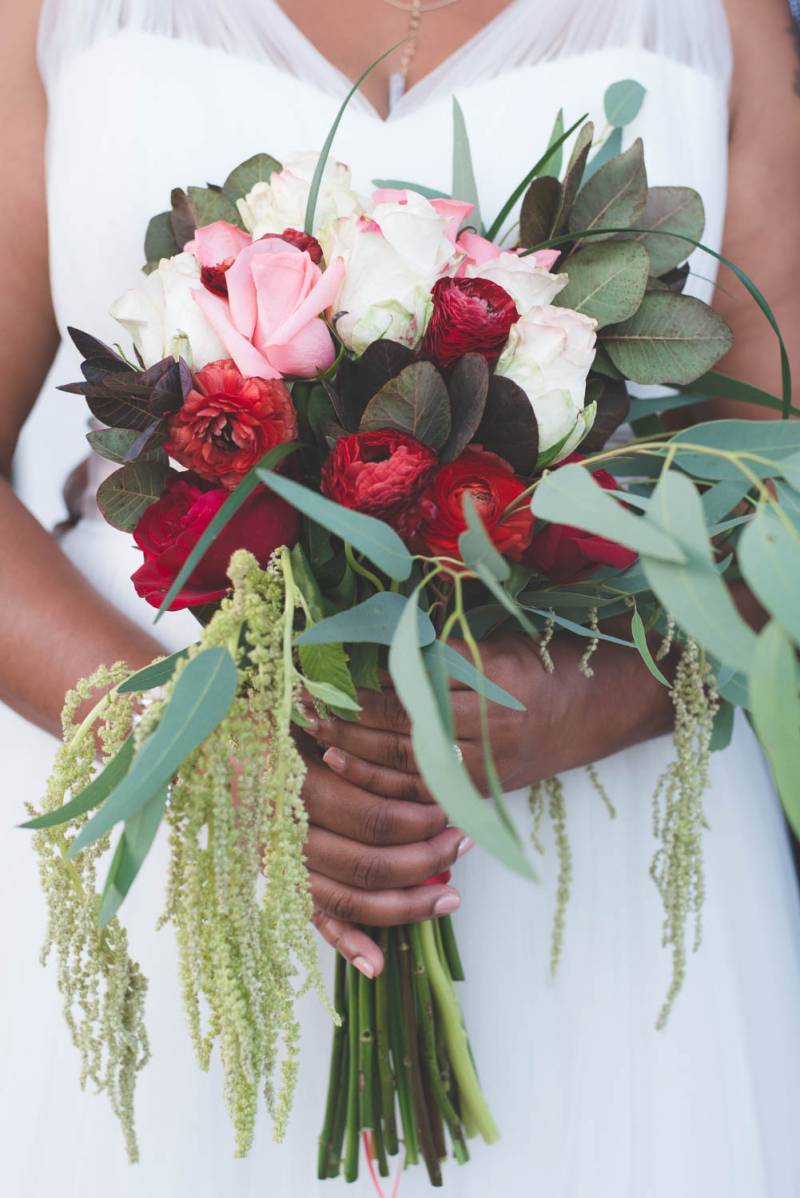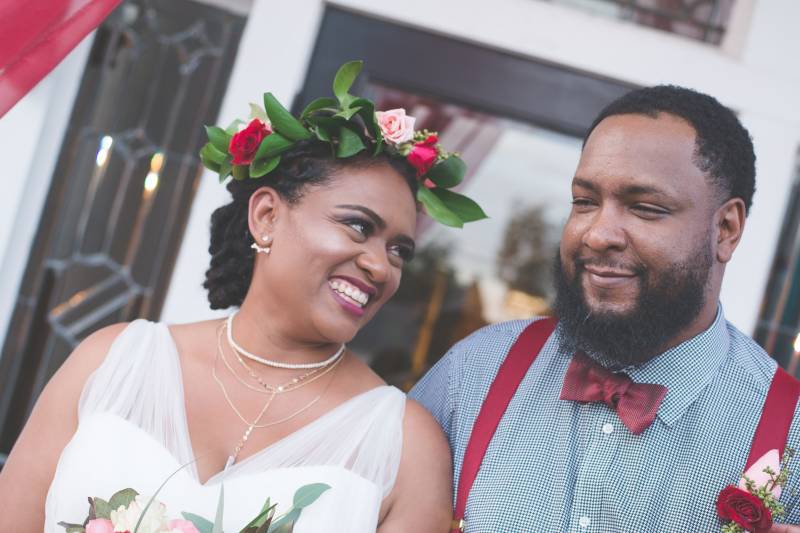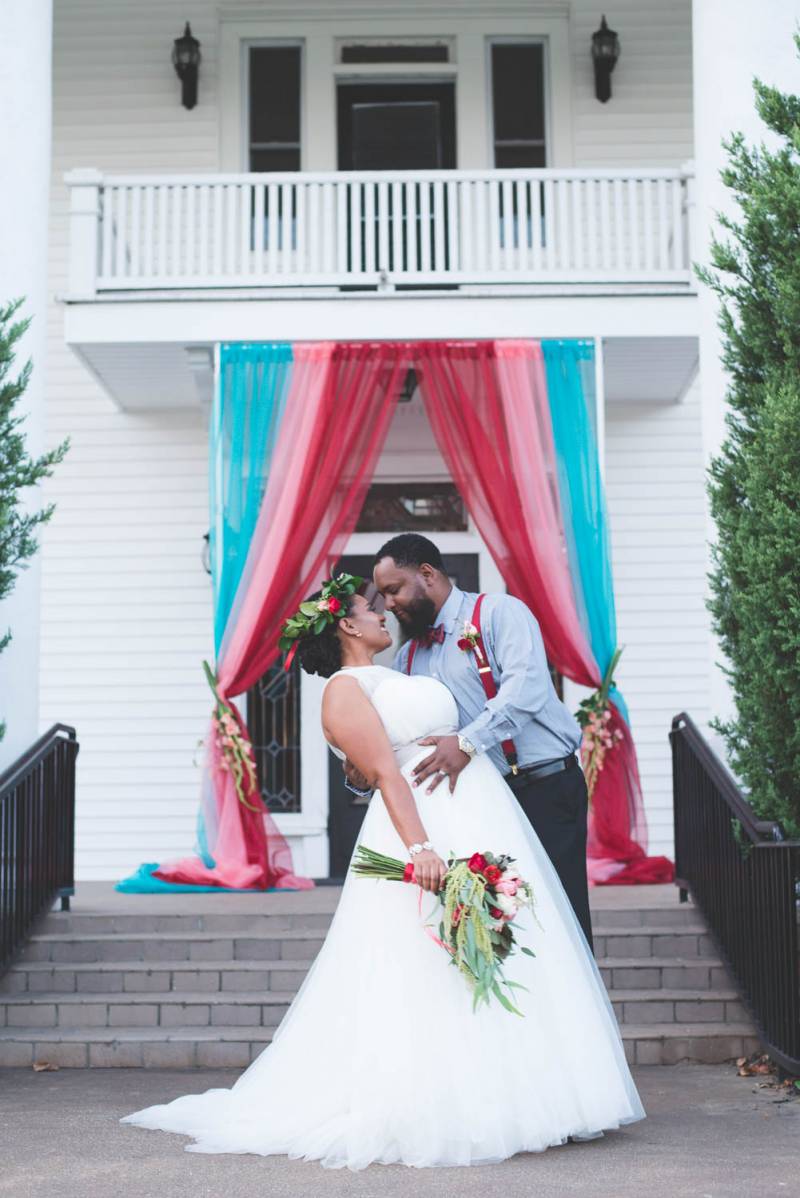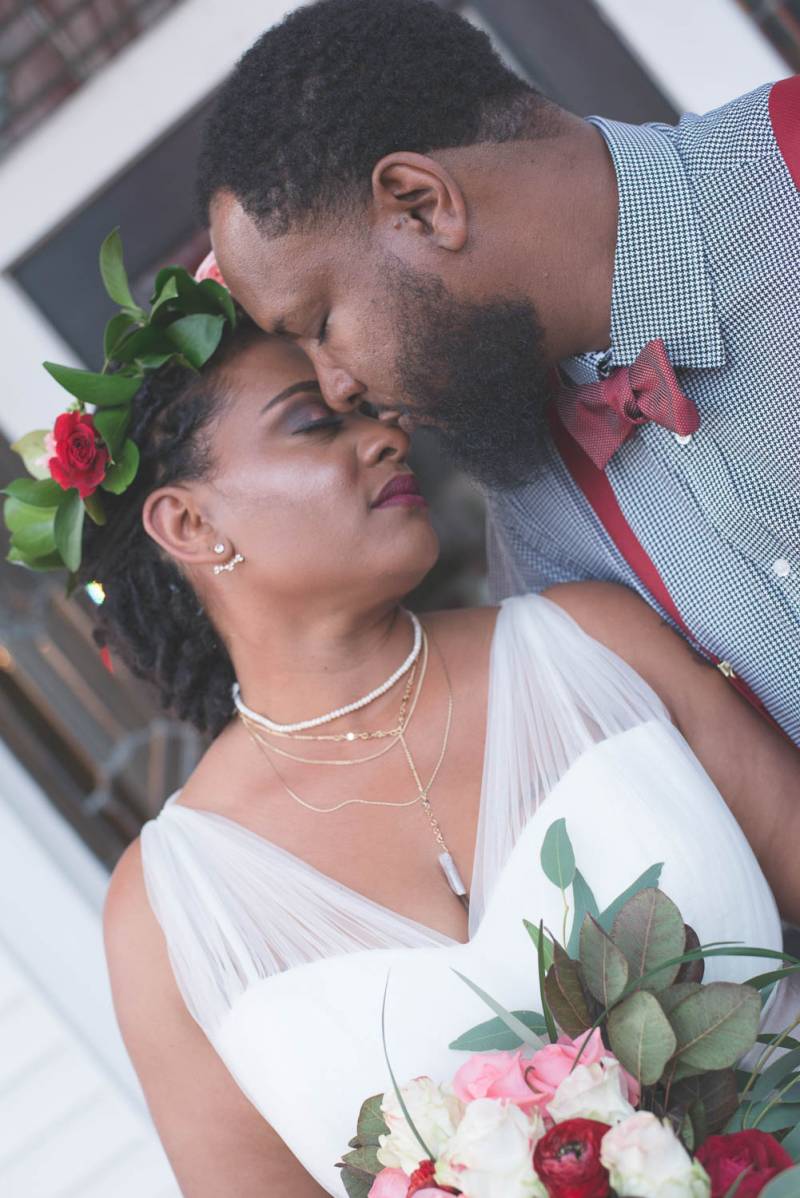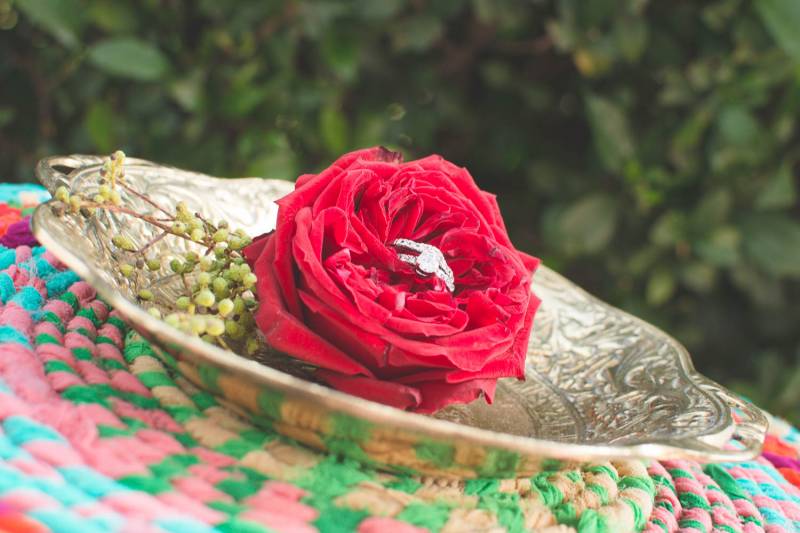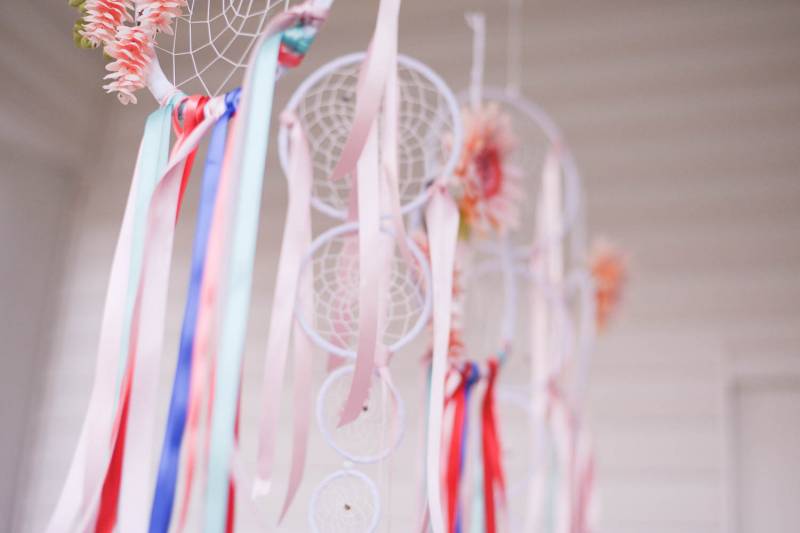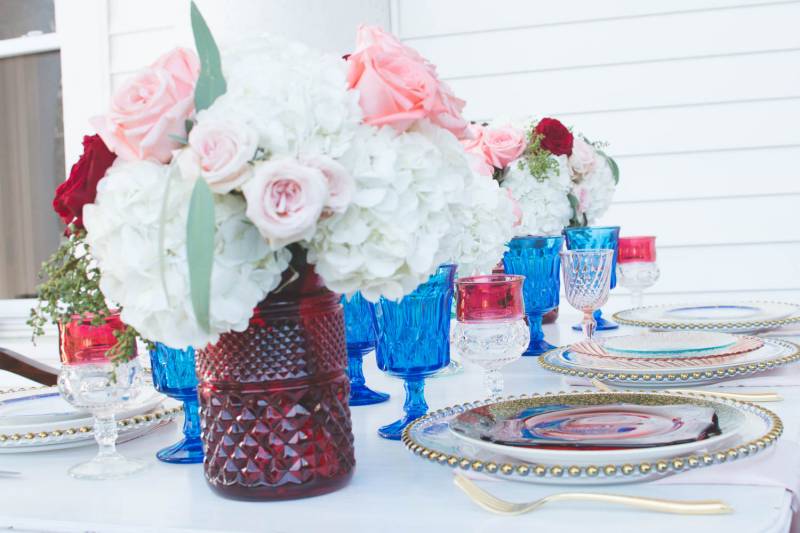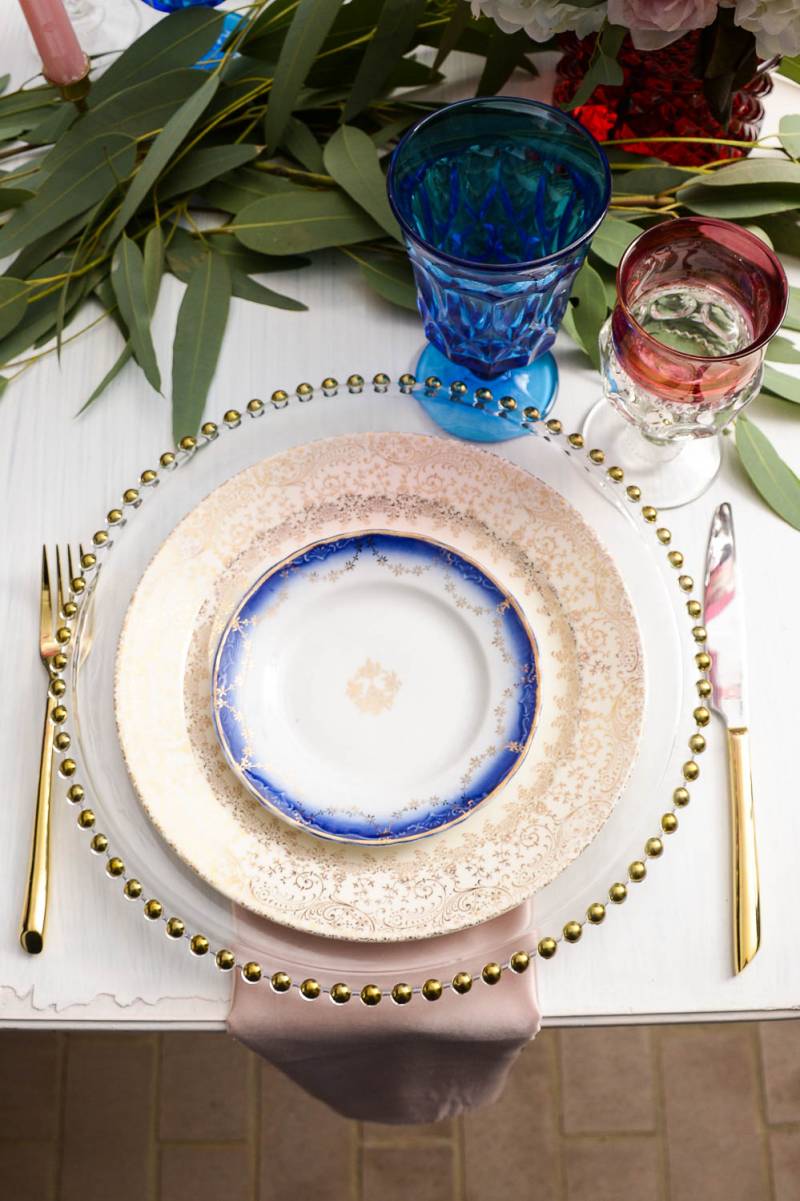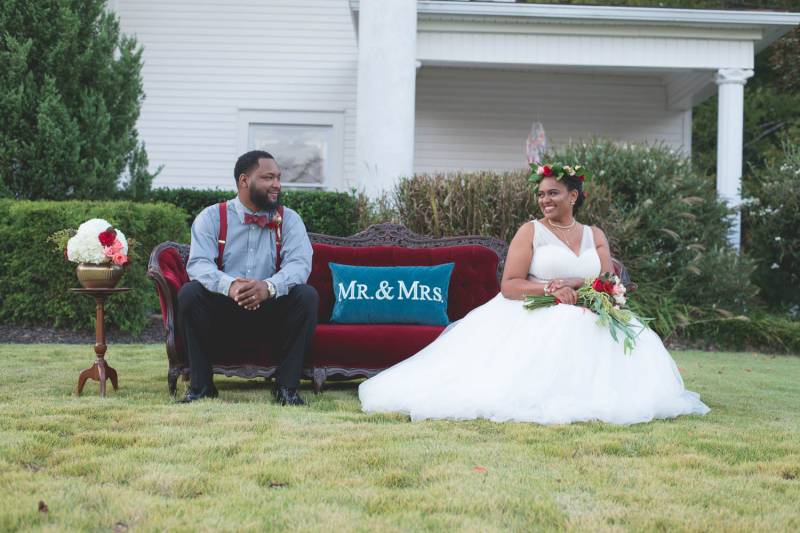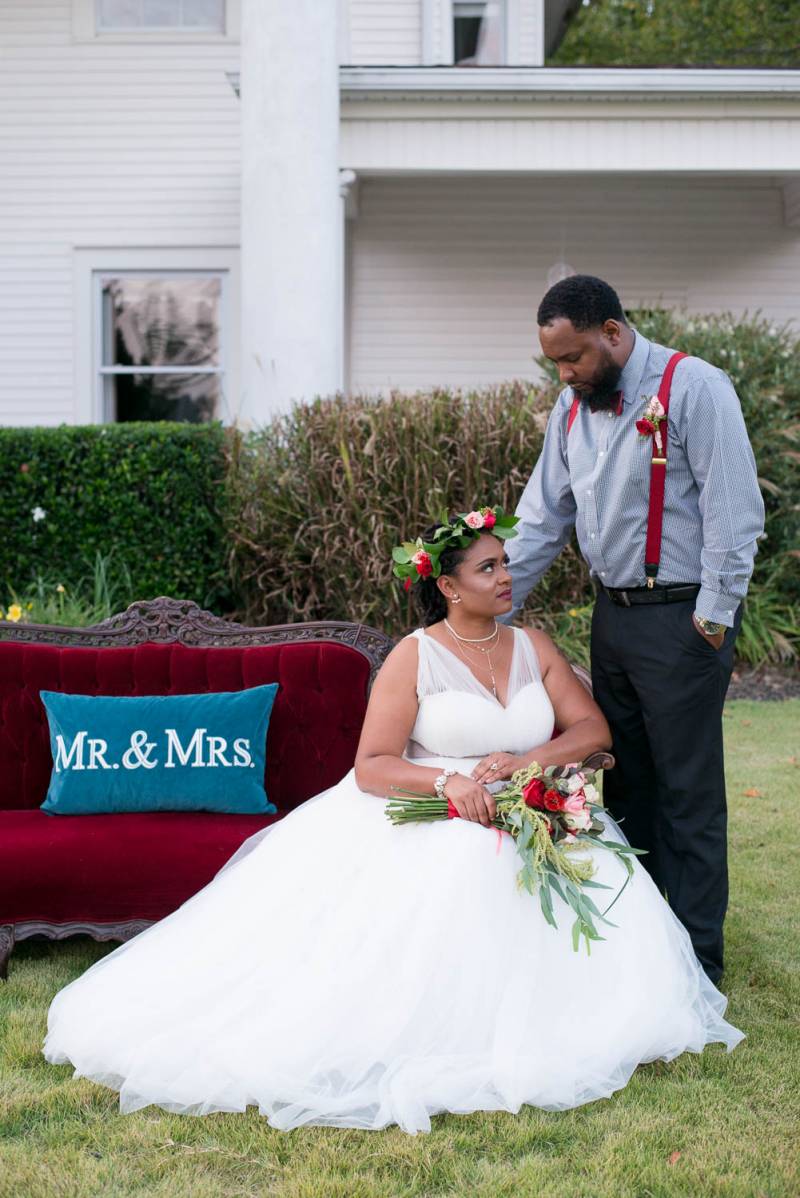 Decor Details:
Linens:
We used a dark top wood vintage table with white curved legs and claw feet instead of intricate linens.
Place Settings:
The place setting design consisted of mix-and-match vintage china with gold and green etchings, alongside a blend of glass plates and glassware in bold shades such as teal, dark red, royal blue and blush, as well as gold vintage flatware and blush cloth napkins.
Stationery:
The stationery was designed in lustrous white metallic paper with dark red, green and blush floral embellishments, along with dark red envelopes.
Please share unique details from your shoot;
The shoot also featured a backdrop design which included rich vibrant colored fabrics in teal red and coral against peach and coral gladiola flowers.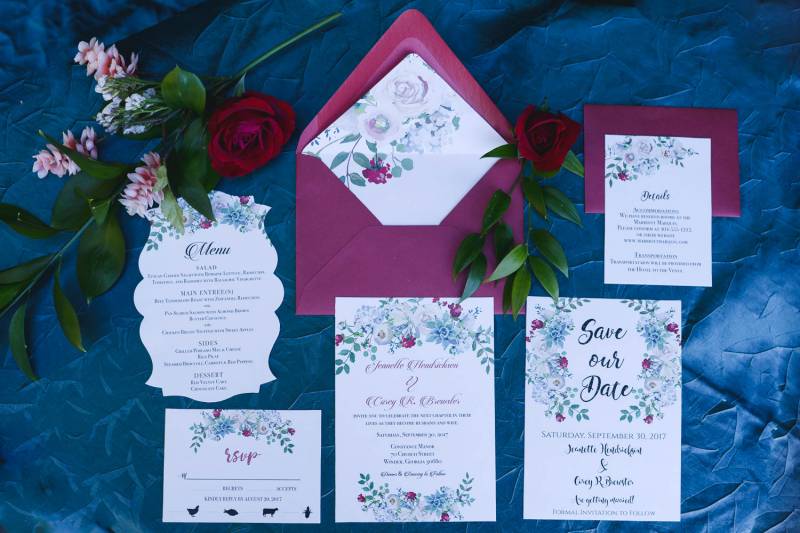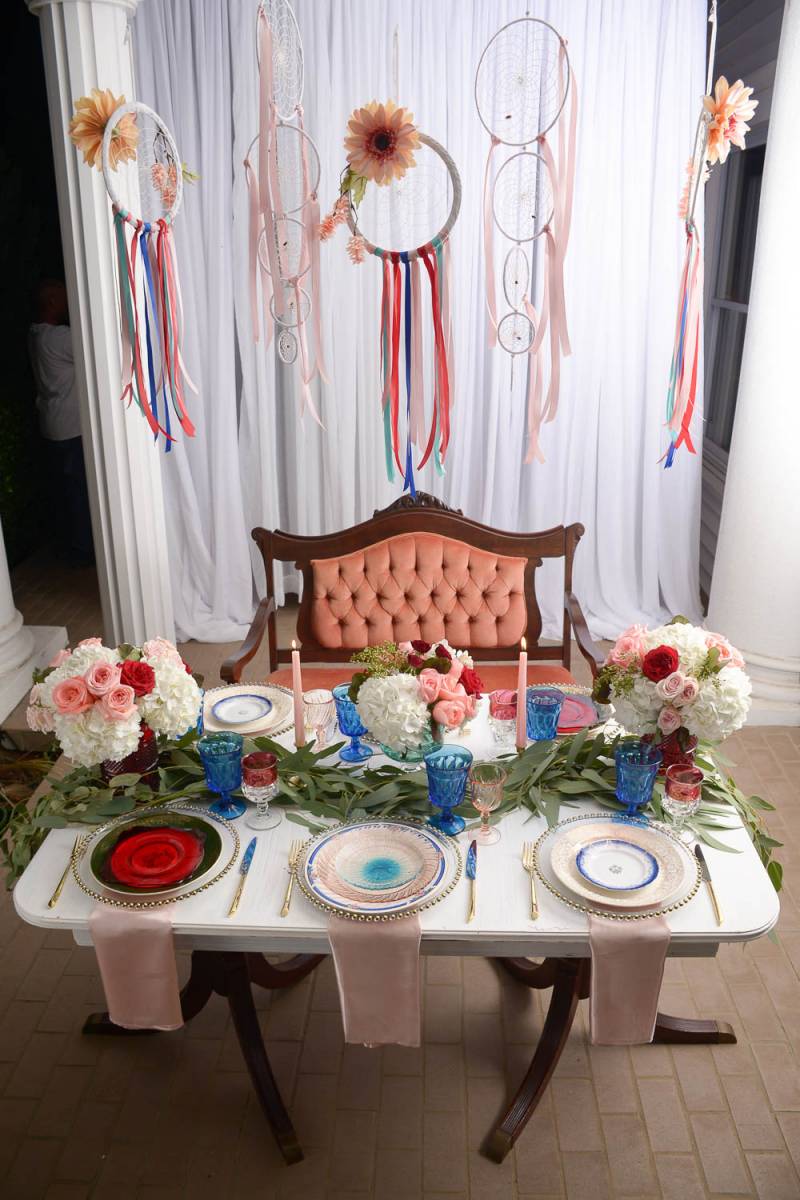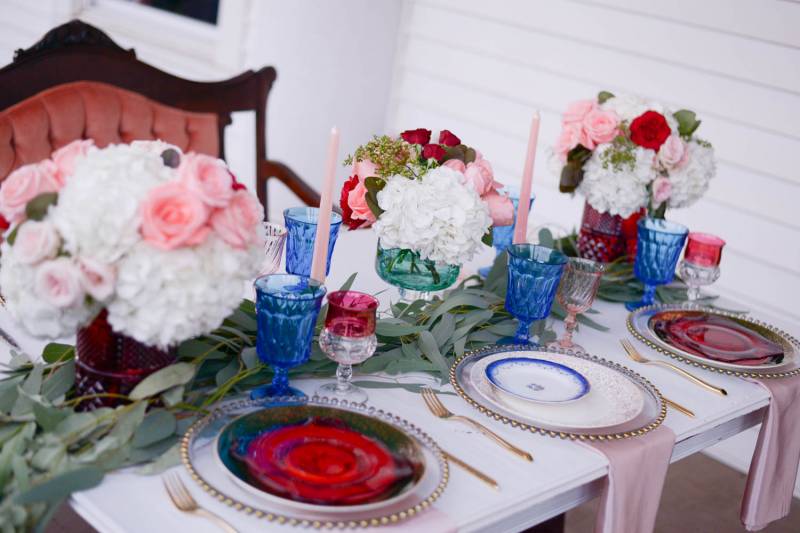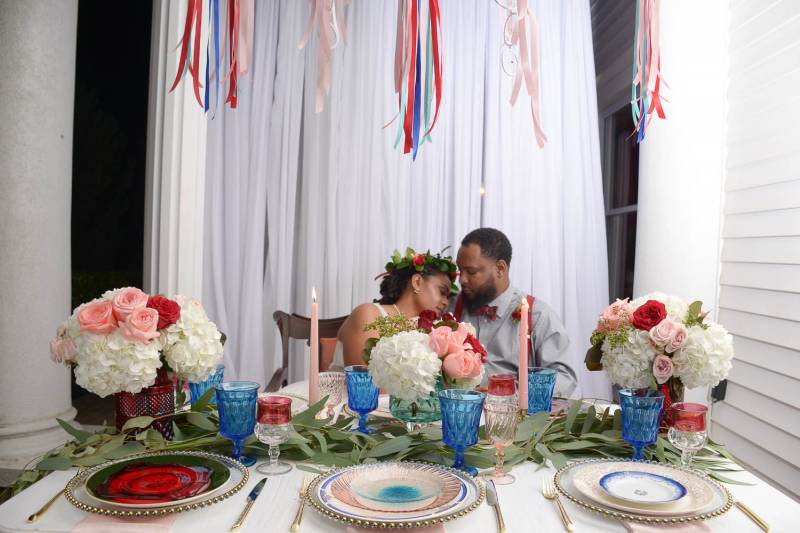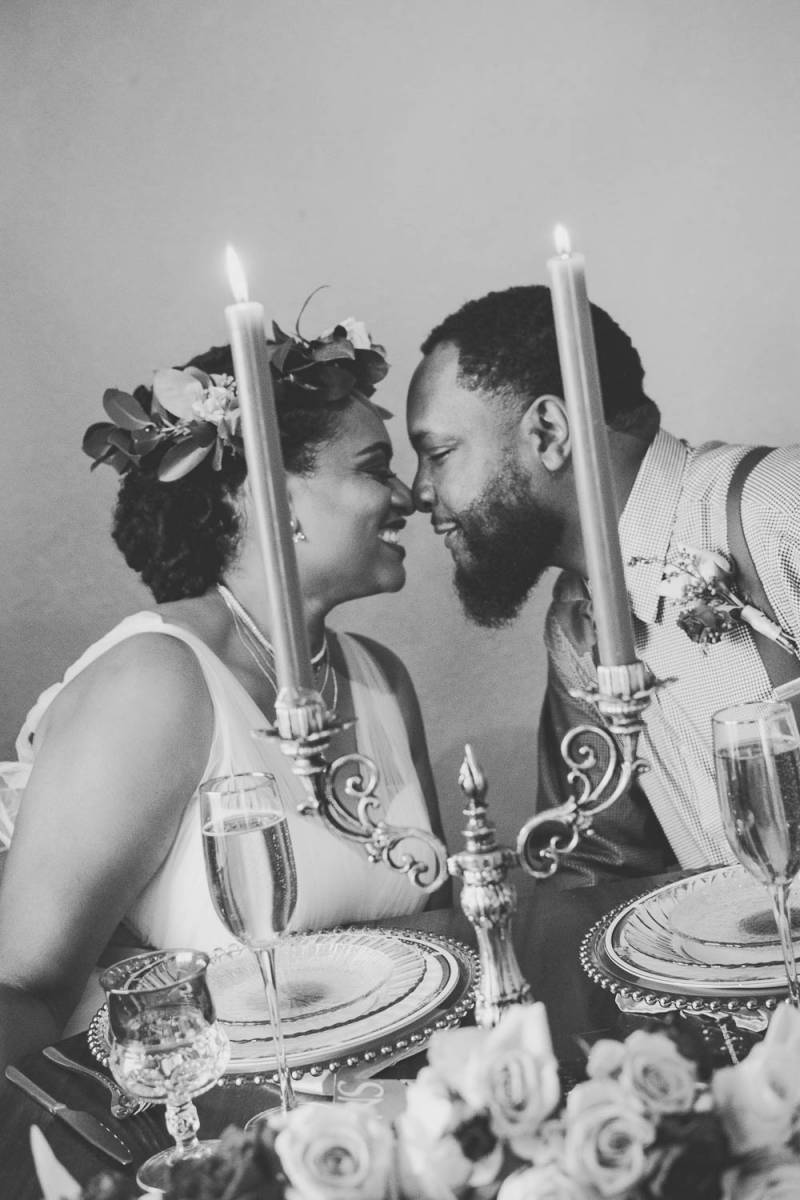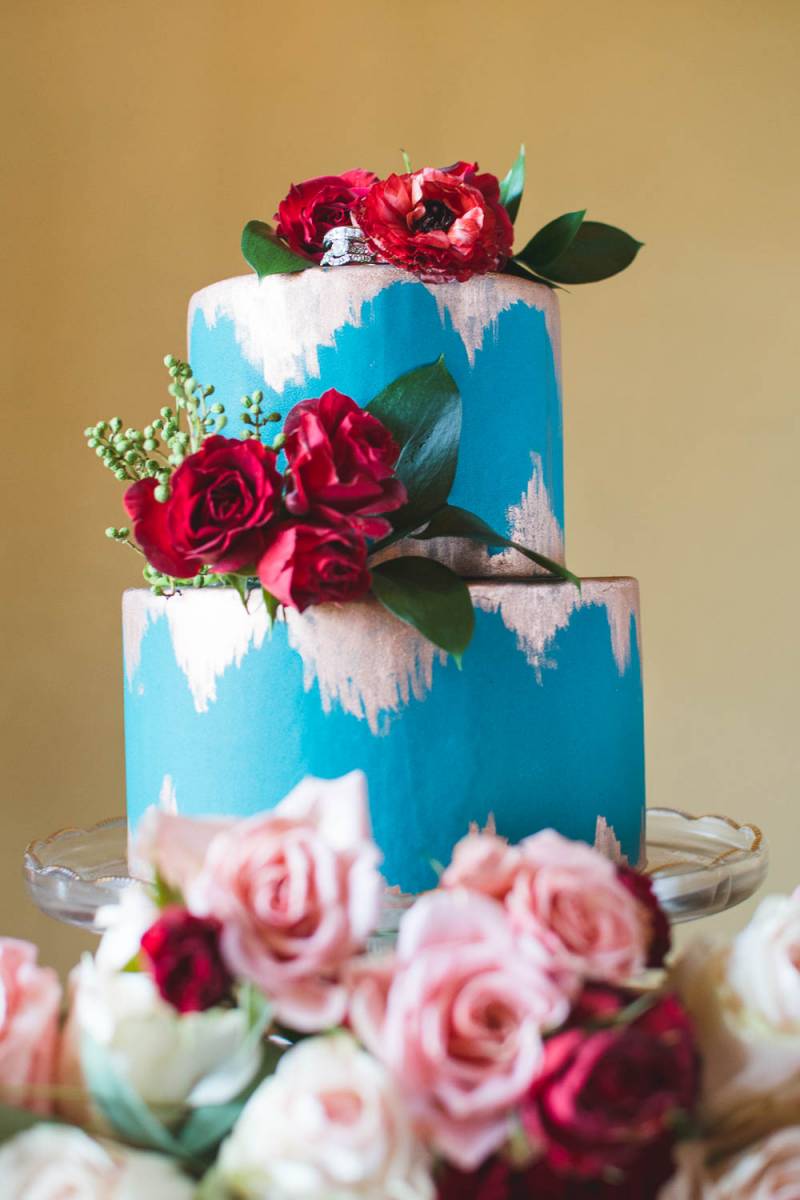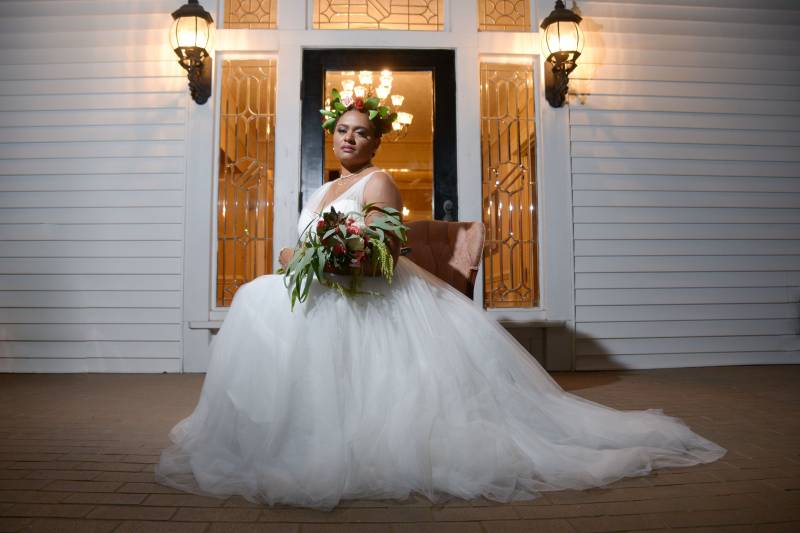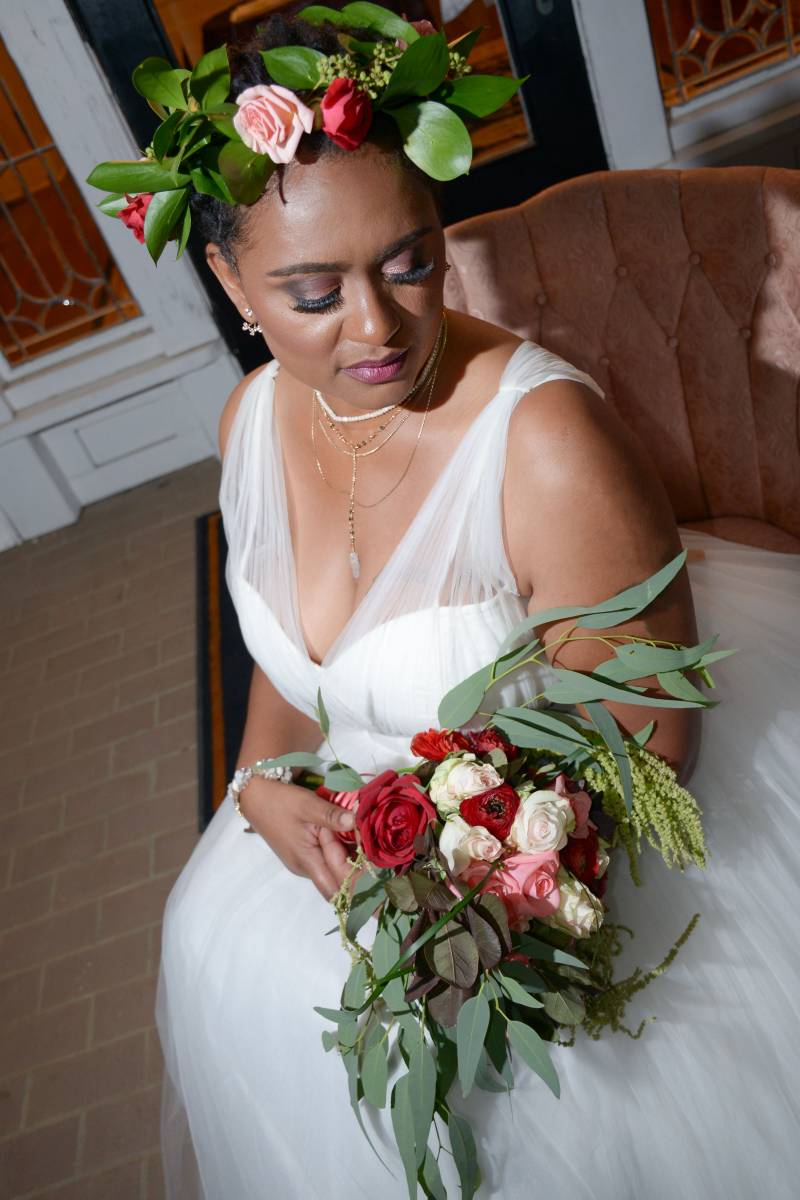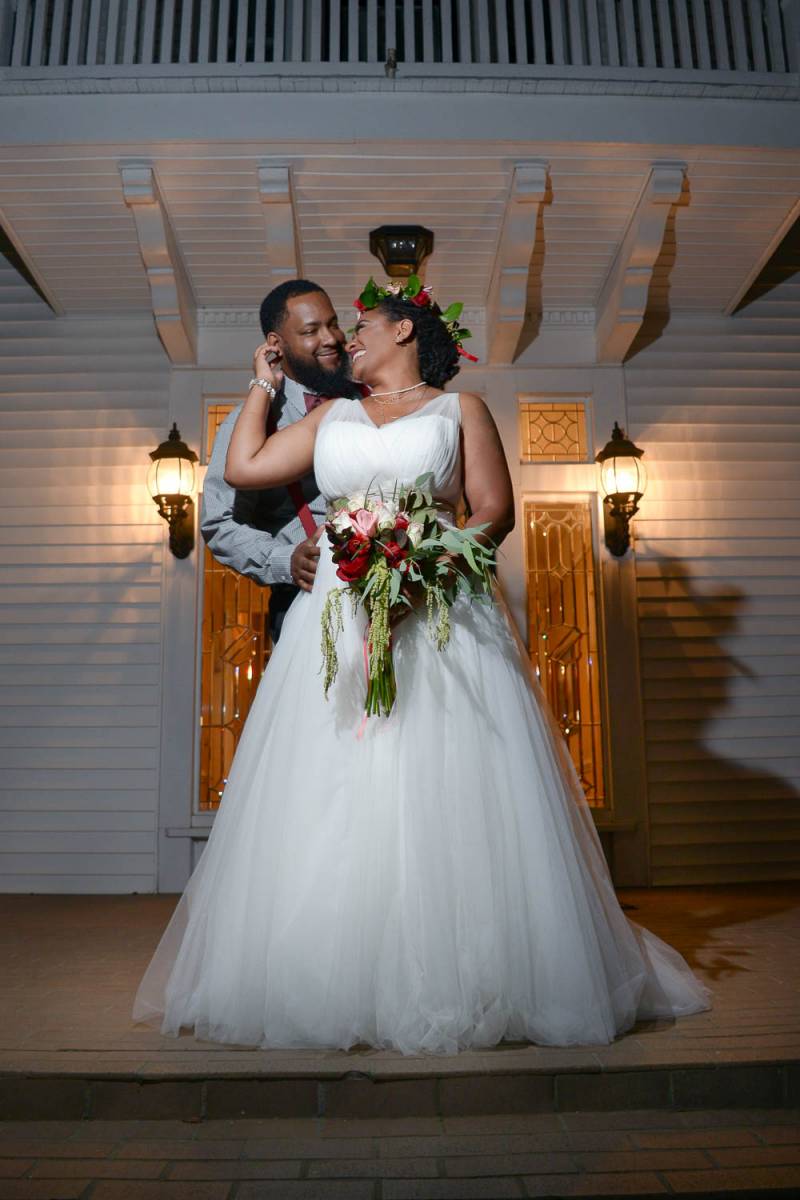 We can't get enough of this gorgeous styled shoot. Share your favorite details in the comments below.