Jasmine and Julian met in November of 2011 at a lounge in Washington DC. Jasmine went to celebrate a friend's birthday, and Julian happened to be out with one of his friends that night. "We were eyeing each other across the room and next thing I knew, he was introducing himself to me...There we were in the middle of the club...loud music, people dancing all around us, but I remember feeling like we were there alone...having a great convo, it was like everything stopped, and it was just us," recalled Jasmine. After the two talked for a while, Julian asked for Jasmine's number. When Jasmine started to give Julian her number, starting with area code 619, he got so excited because he recognized the area code from San Diego. "San Diego is my hometown, I moved to DC to go to Howard in 2006...Turns out he had just moved back to DC from San Diego," Jasmine said. "He moved there in 2006, so we switched cities in 2006 and then, God brought us to the same city, the same lounge, on the same night, 5 years later, when we were supposed to meet." Check out the happy couple's romantic, tropical nuptials in Aruba, captured by Love Is A Big Deal
Bride: Jasmine Norwood-Dioulo, 29, TV News Reporter/Anchor
Groom: Julian Dioulo, 33, National security specialist
Place of residence: Washington DC
Wedding date: 4/23/16
Wedding location: Private Island off the coast of Aruba!
Wedding theme: Romantic, beach chic
Honeymoon Destination: Willemstad, Curacao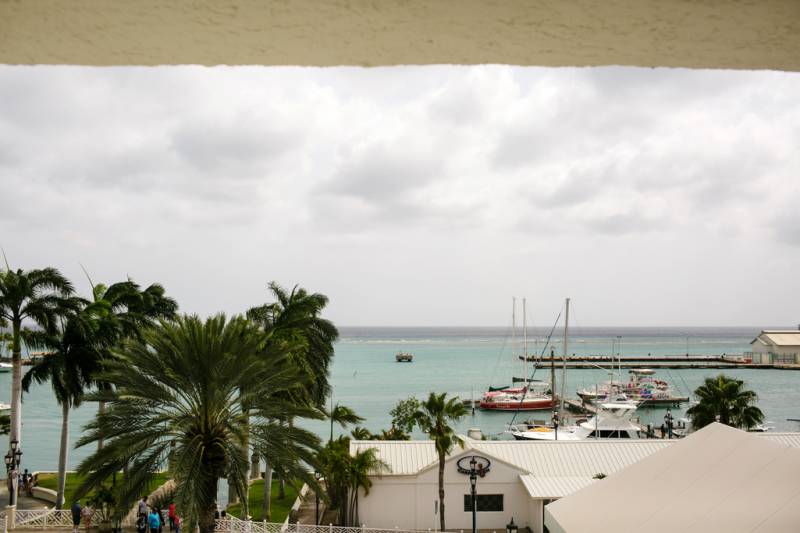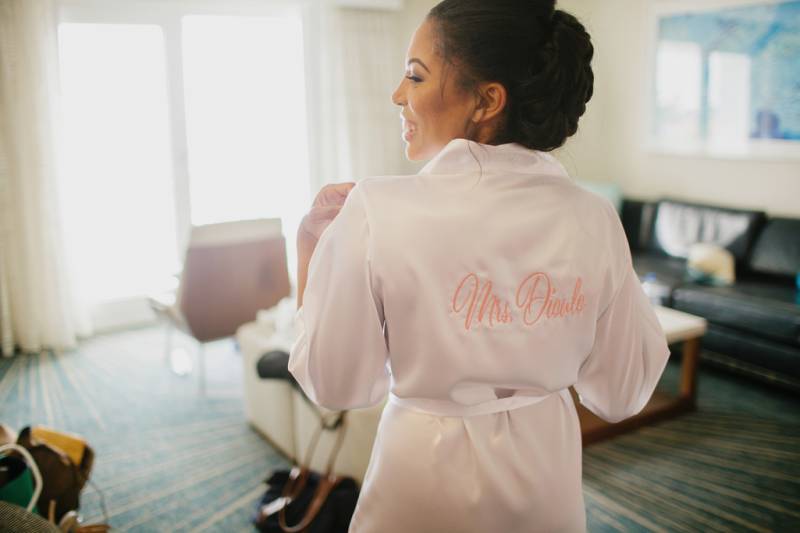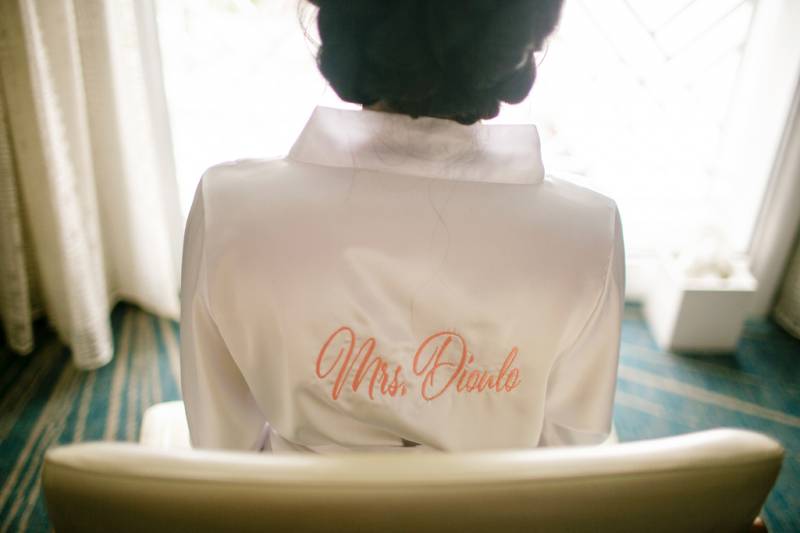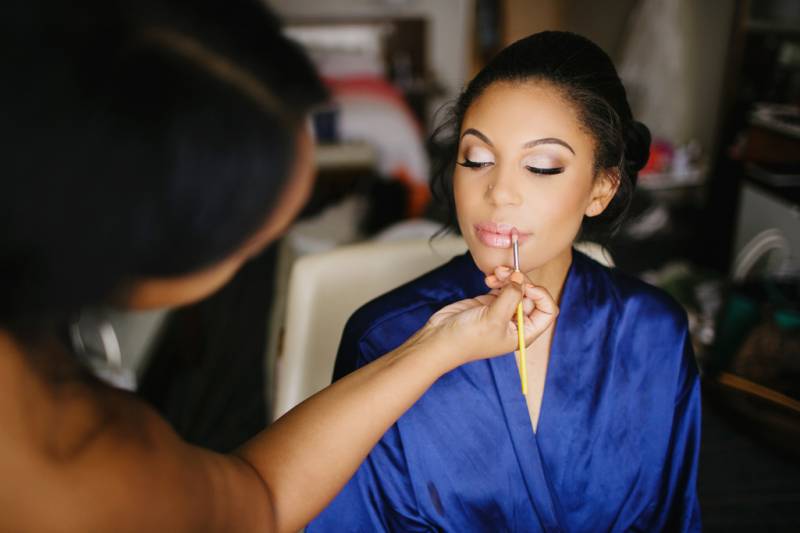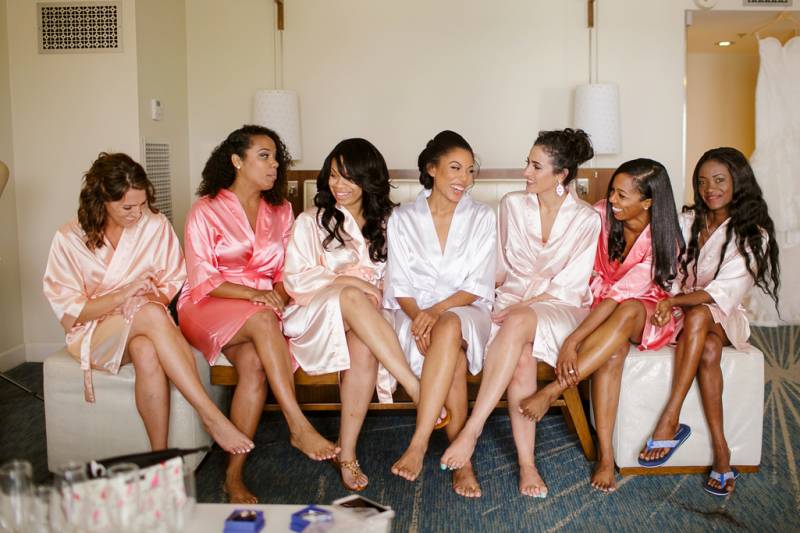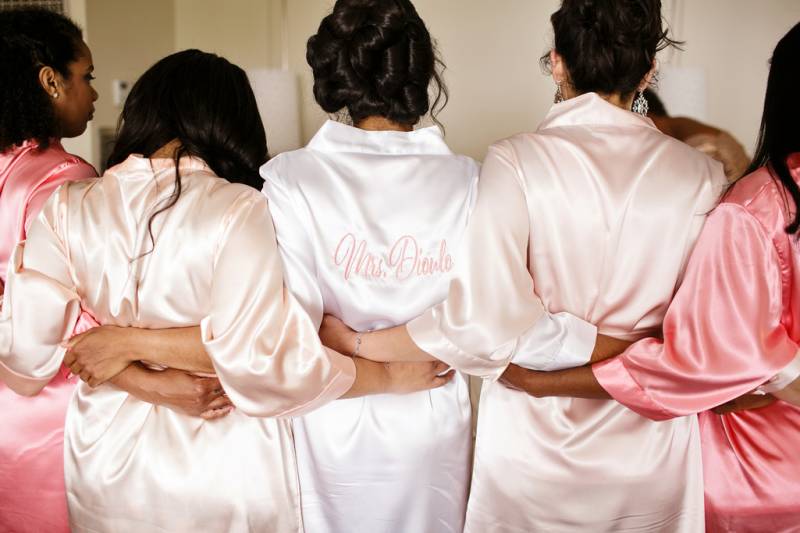 Engagement story:
It was everything I could have asked for and more. I was living in Indiana at the time. Julian flew me in to DC on a weekend that he had his then 6 year old son in town from California. They picked me up for the airport and I had a lot planned for the little guy because it was his birthday weekend! Little did I know they had much more in store for me. We grabbed breakfast at McDonalds (per the birthday boy's request) then went home to change clothes before heading to Six Flags. As soon as I got dressed, in the privacy of our bedroom, Julian got down on one knee, and I almost had a heart attack. There were a lot of tears! AND he had secretly set up his cell phone on the dresser so the whole thing was caught on video! After I picked myself up off the floor we took the little guy to Six Flags...turned out we were celebrating his birthday and our engagement. The next night, Julian surprised me with a party at a one of our favorite lounges in DC...such an incredible night celebrating with some of our close friends! But that wasn't it -- He even planned an engagement trip! The following weekend - we flew to New Orleans where we boarded a cruise to Jamaica, the Cayman Islands, and Mexico. He truly out did himself - AND he still does.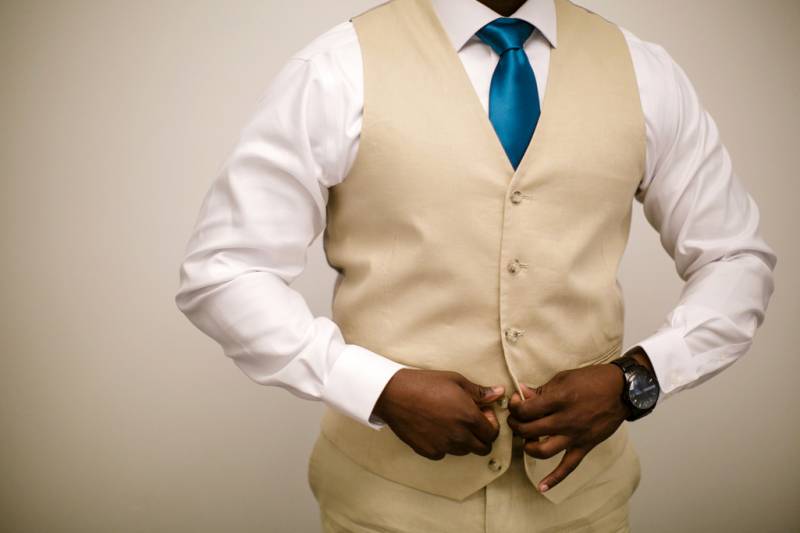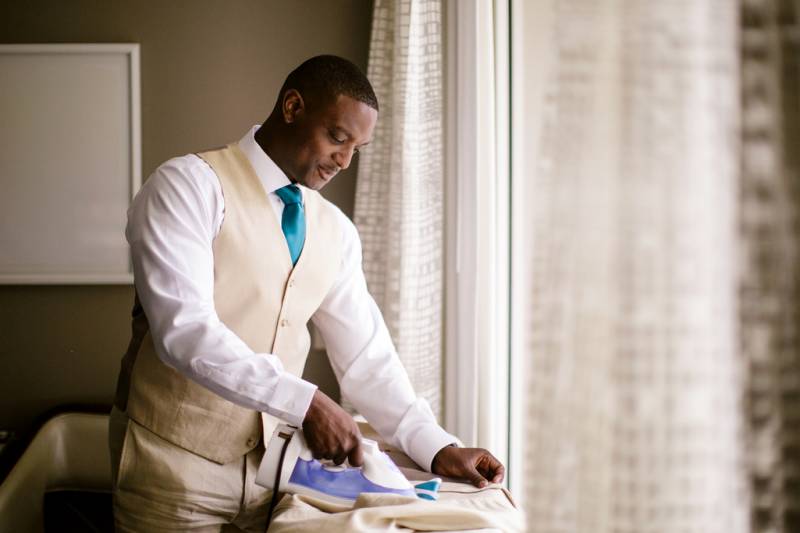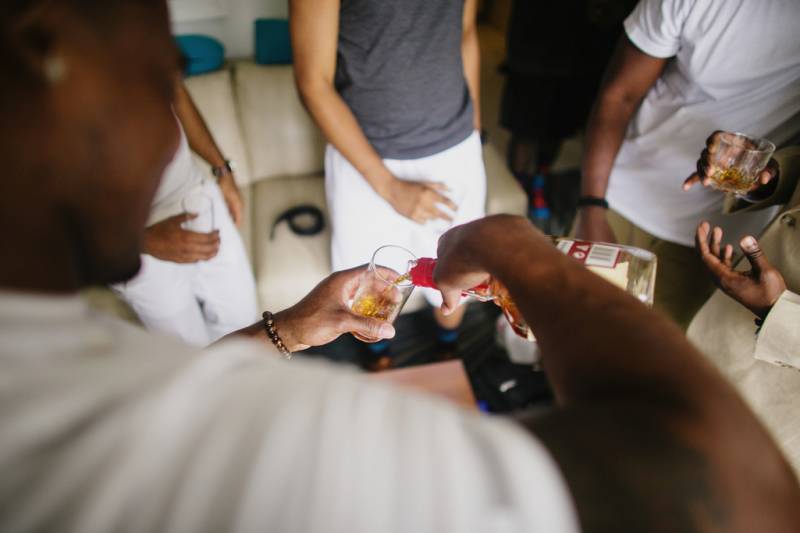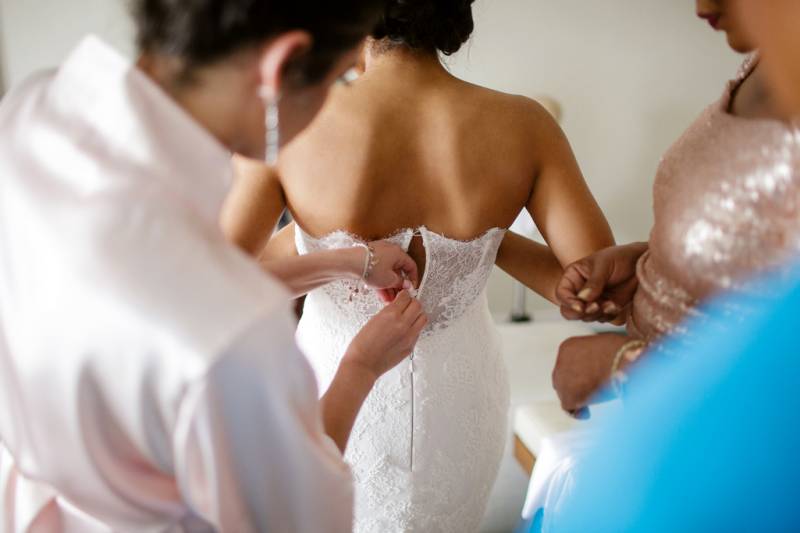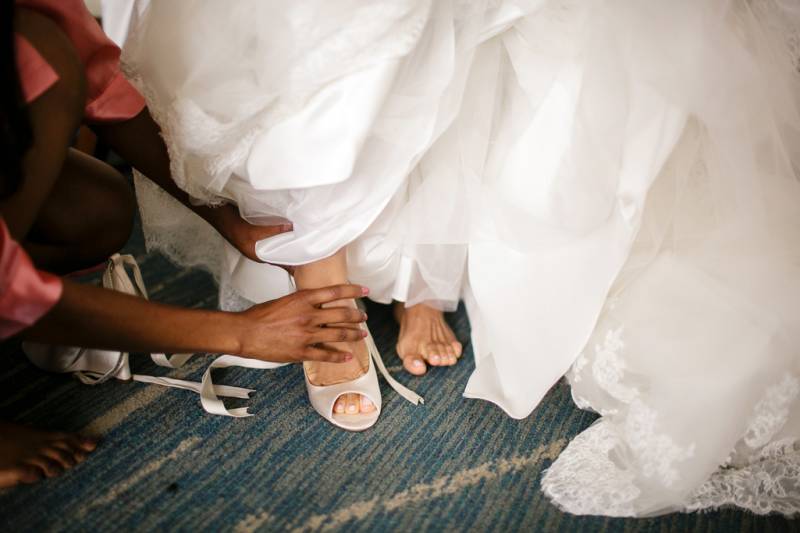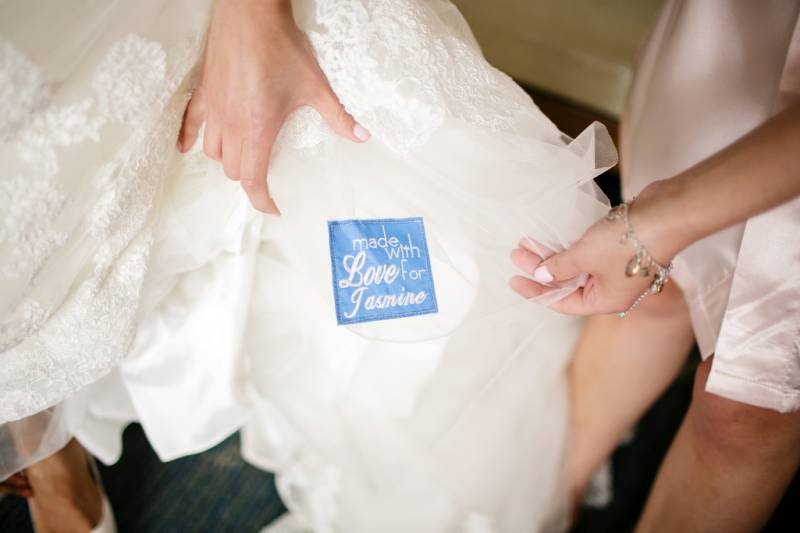 From the Bride:
It was like an out of body experience! I still look back at pictures and videos like, wait - this really happened?! I felt so much love and peace in my heart that day. I remember feeling very rested and present that morning....I woke up before my alarm and stepped on to the balcony soaking up the sun, thinking...this is it! I went to the gym (luckily I didn't run into Julian), then met up with my mom to do some meditation on the beach, and then grabbed coffee with my little brother before meeting the make-up artist in my room. I really cherished the one on one time with my mom and brother before all of the excitement started. After seeing my radiant mom and my stunning girls in their dresses, the butterflies started to kick in so it was time for a toast or two! Before I knew it, I was heading down for the "First Look" with my soon to be husband. That alone time with him was invaluable! The rest of the evening, just felt like the biggest, best, most heart-felt and genuine celebration. By far, the BEST DAY of my life.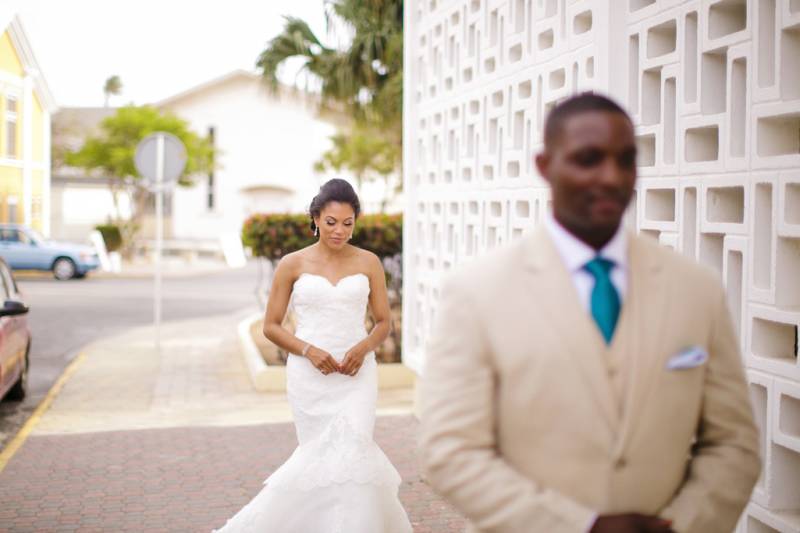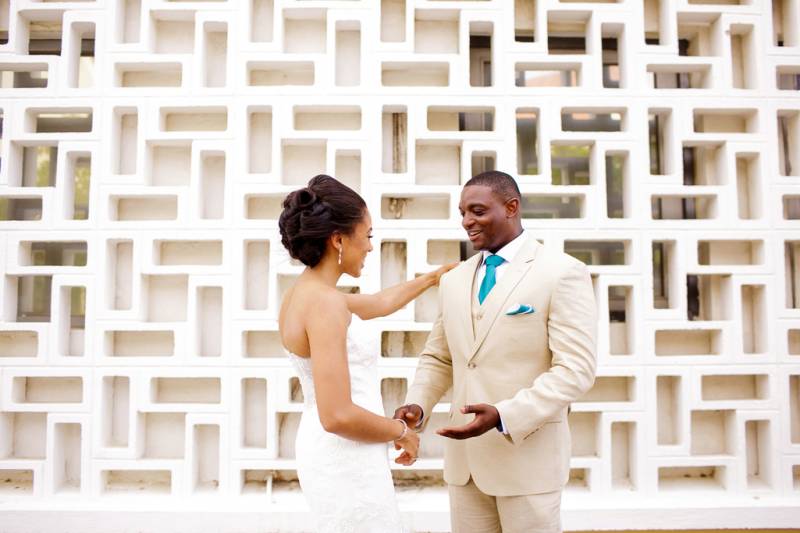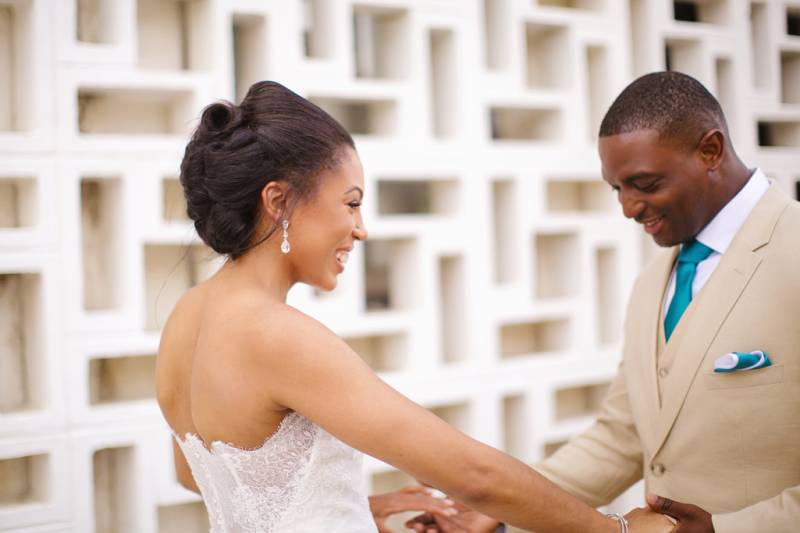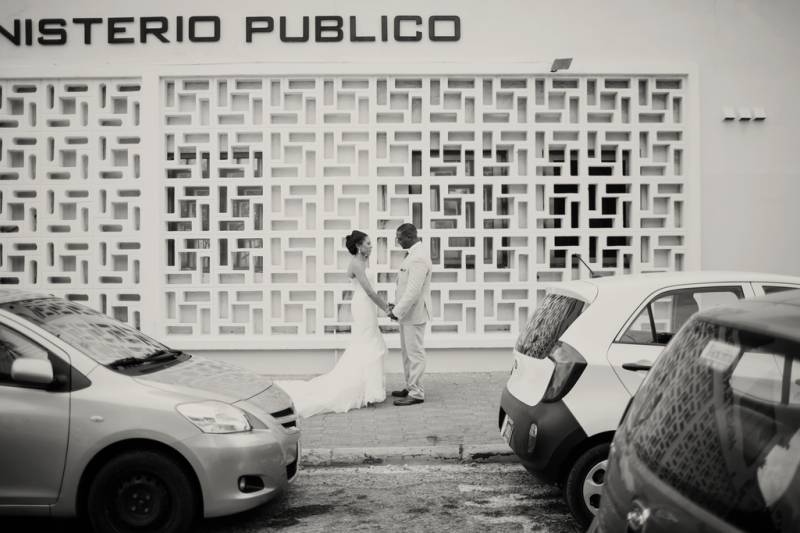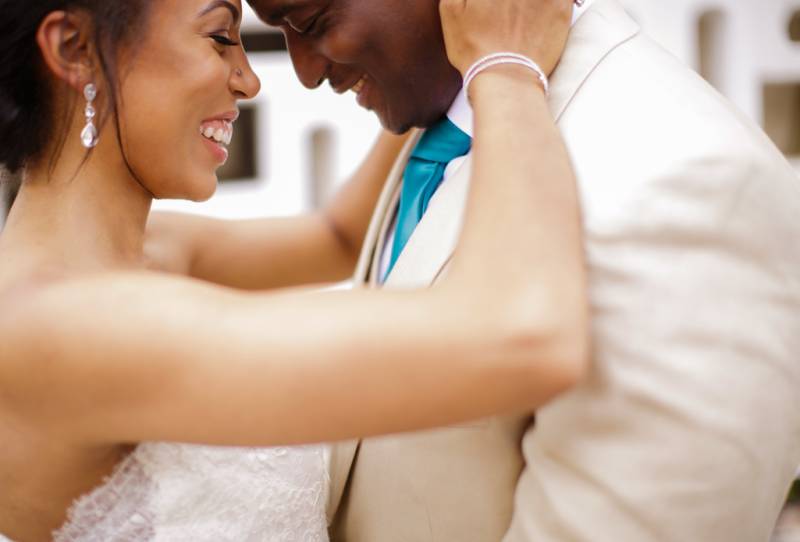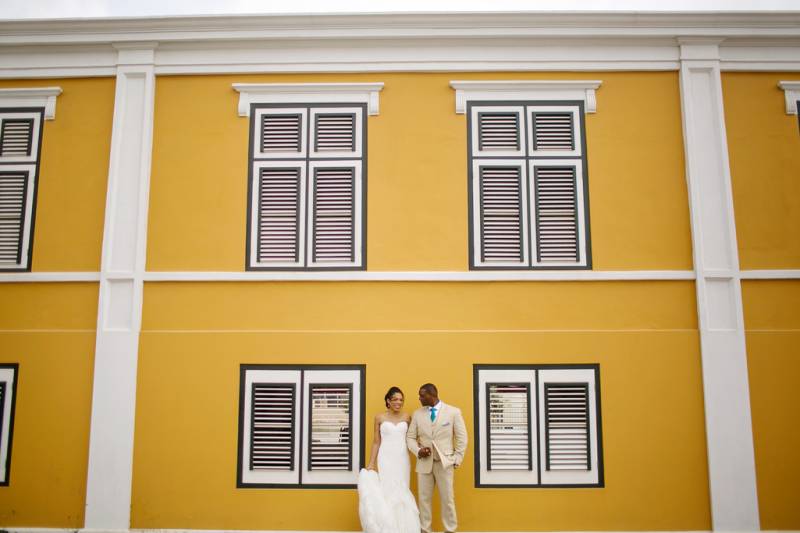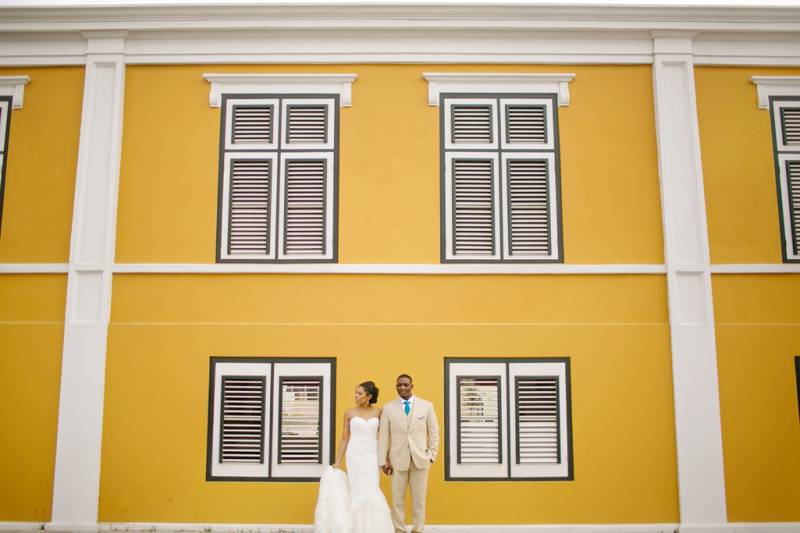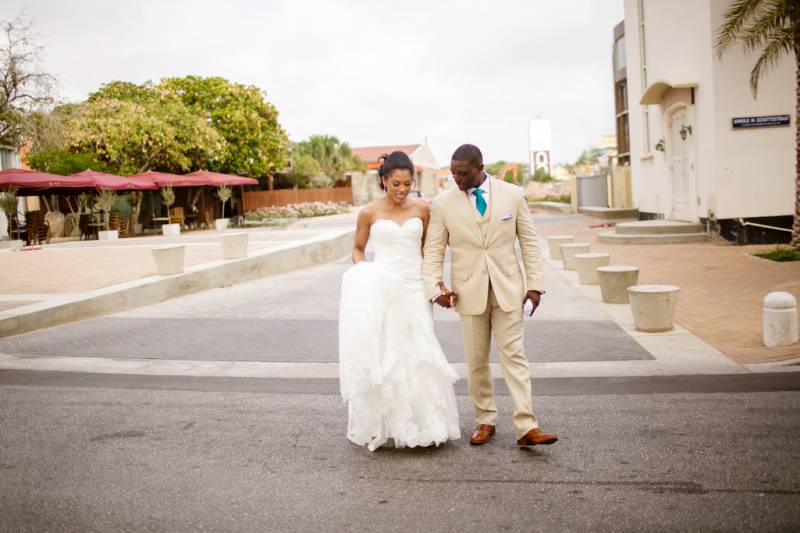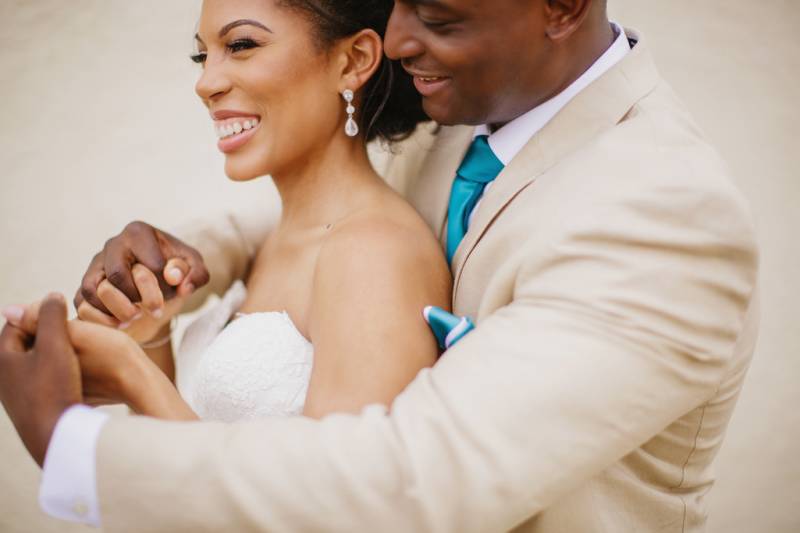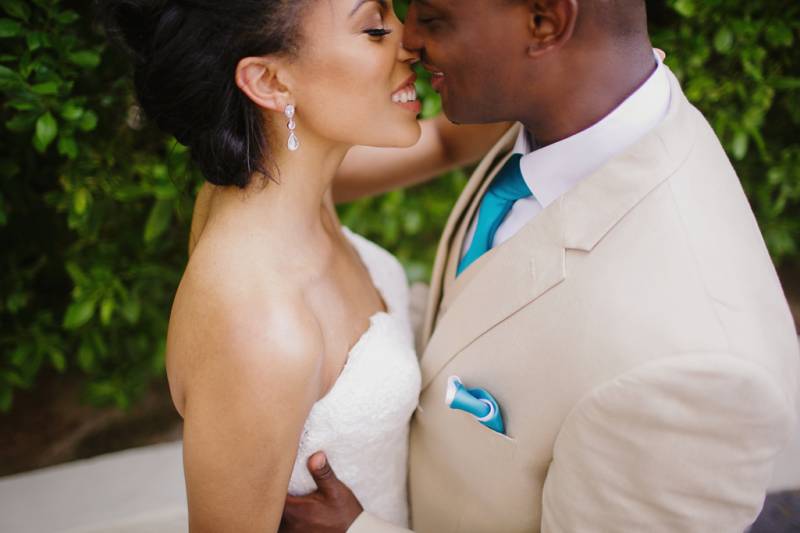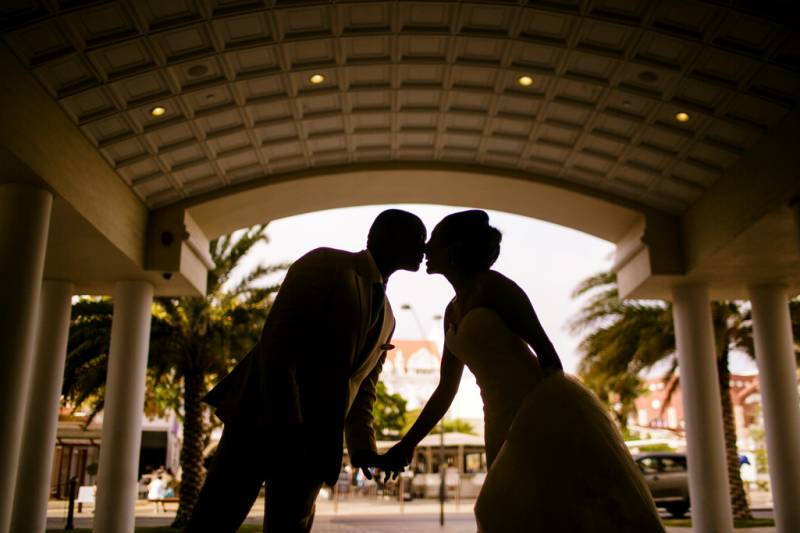 From the Groom:
The morning of the wedding I woke up pretty early. I wanted the entire day to be perfect, I was so nervous about everything that I had to go for a run to calm down. After a quick 3 mile run, I met up for breakfast with one of my (married) groomsmen to have a pep talk. He could tell that I was nervous so he assured me that the wedding was going to be a success no matter what. After breakfast, I felt a little better about things so I started the process of gathering up the groomsmen, I directed everyone to the suite where we were all supposed to get ready. I wanted to get a head start on that task because gathering all of my friends together can be like herding cats. We all gathered in the suite, had drinks and laughs until it was time to get dressed to meet my bride for our first look pictures. I knew she was going to be beautiful like always, but when I first laid eyes on her in her wedding dress, I swear I'd never seen such a beautiful bride in my life, nor will I ever again. I remember thinking about how lucky I was to be marrying such a beautiful and amazing woman. The hardest part of that day was having to separate from her after the pictures to make our way to where the ceremony was going to take place. But, It was all worth it once I saw her walking down the aisle. She was even more beautiful then before, I didn't even think that it was possible. We got married on a private island in Aruba so the weather was perfect. She was all tears and smiles, we, as well as our families had a blast at the reception. You couldn't have written a better script. It was perfect.
What makes your love special?
We are committed to each other and knew early on that we wanted to build a life together. So from the beginning, we've always been on board with supporting each other's personal growth and career growth, and we understand the importance of making sacrifices. Julian has traveled all over the world for work...He's lived in East Europe, Saudi Arabia, and Afghanistan while we've been together! And I've lived in different states for work. But we've always made our relationship, and now our union, the center of our lives. We have such an unbreakable bond and trust. There's something truly special about being with someone who believes in you more than you believe in yourself, and supports your life goals. We have that, and its magical.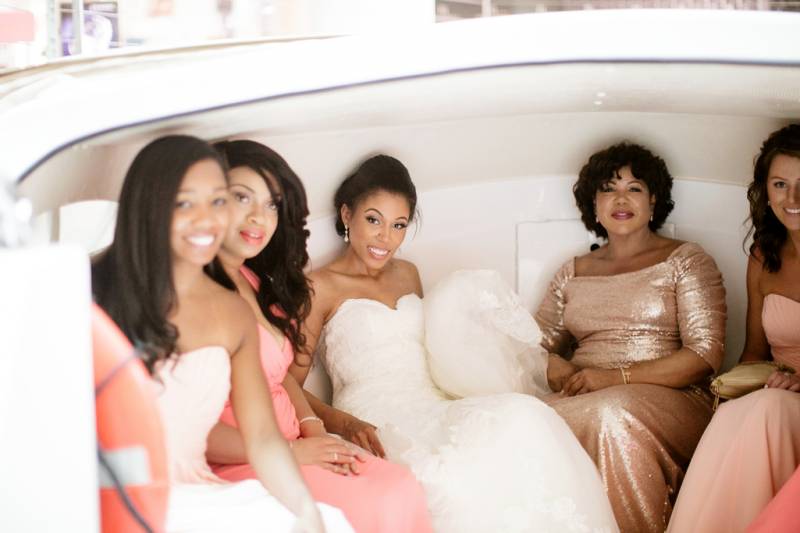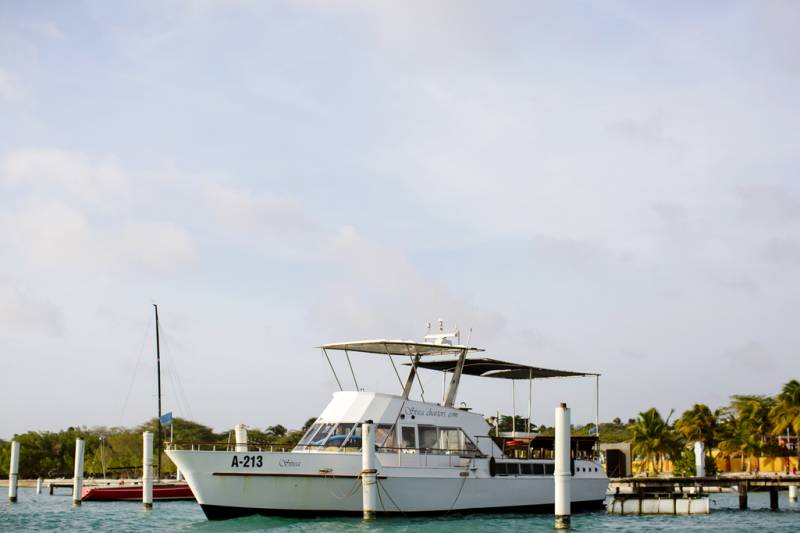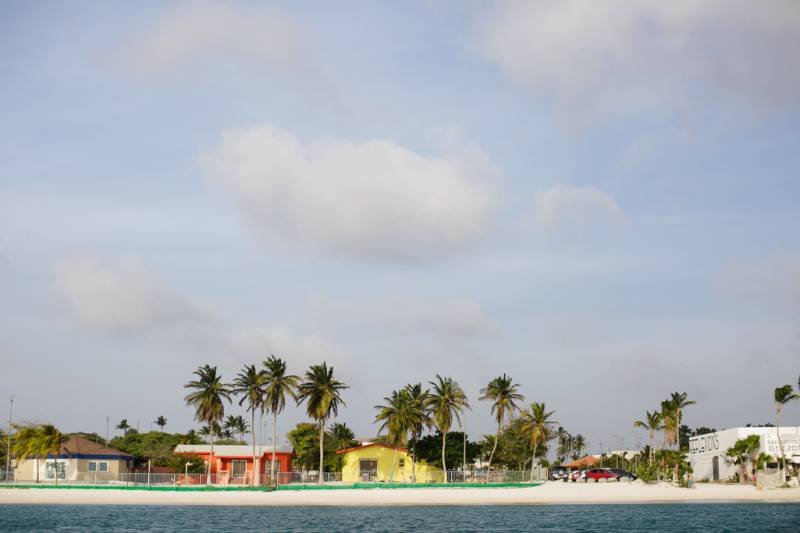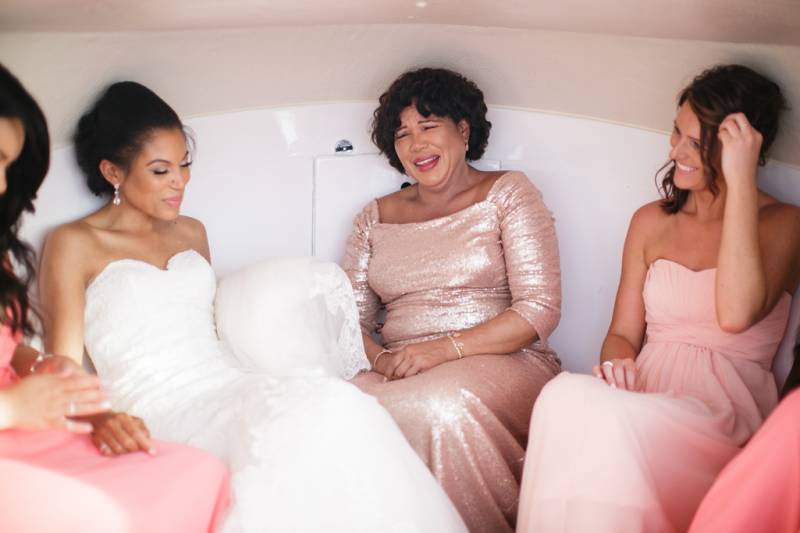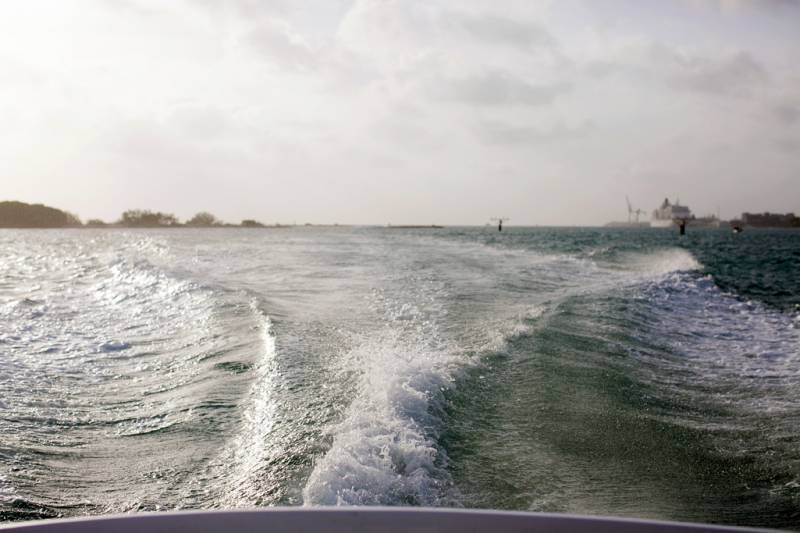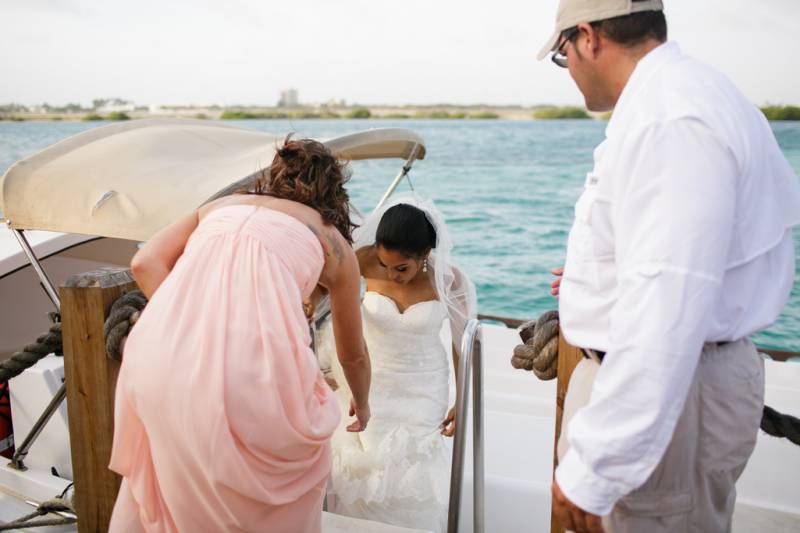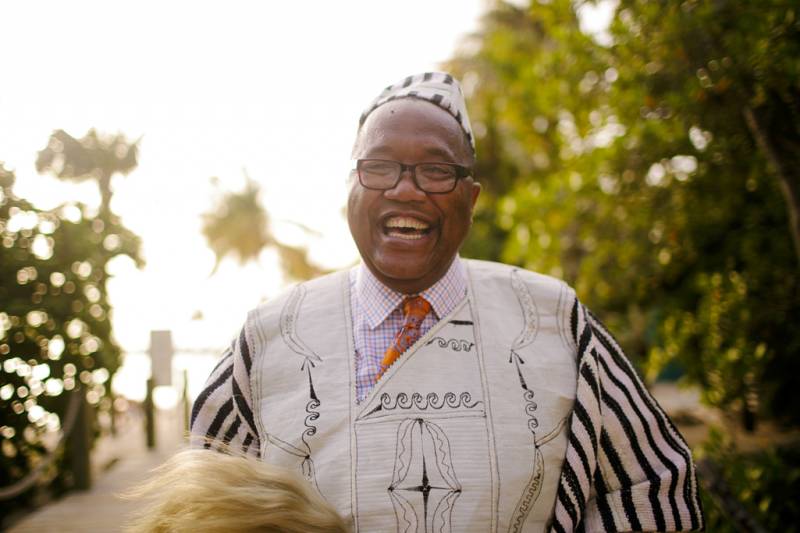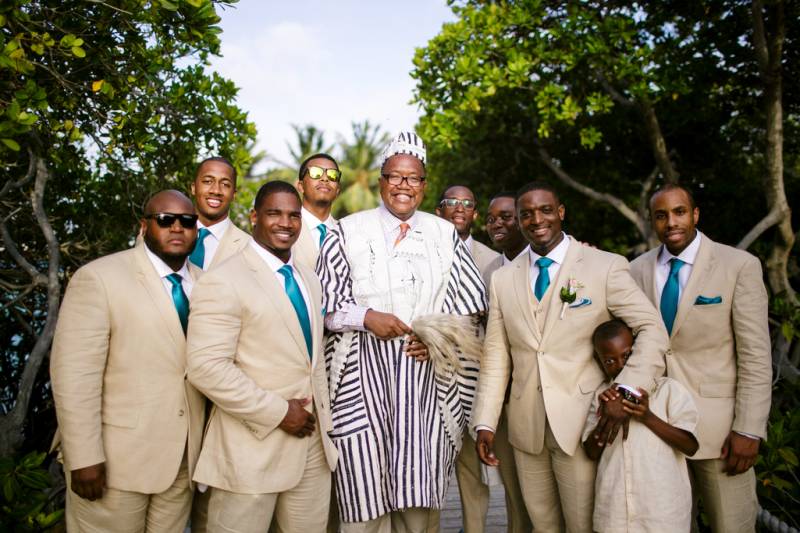 A Nod to Culture:
My husband's family is Liberian! At the rehearsal dinner we incorporated a Liberian traditional ceremony in which his family made my uncle a chief! My uncle wore the traditional garb from Liberia as he officiated our wedding the next day. It was a beautiful way to blend the families and our cultures.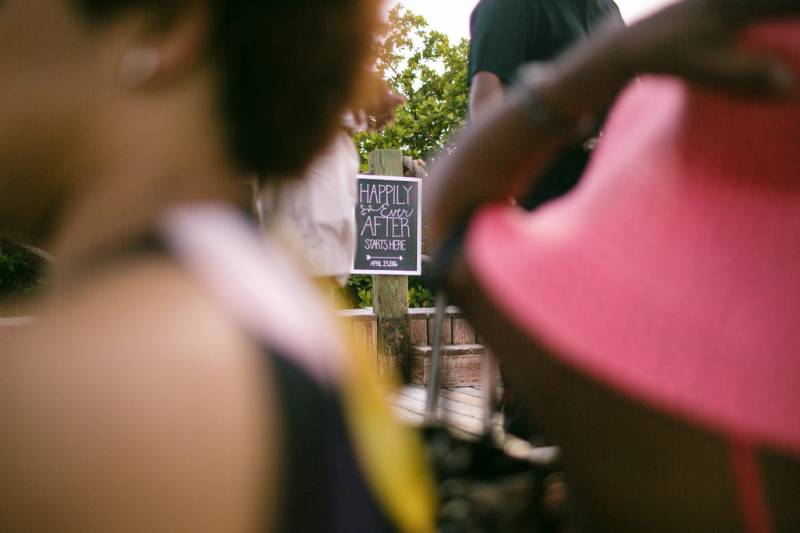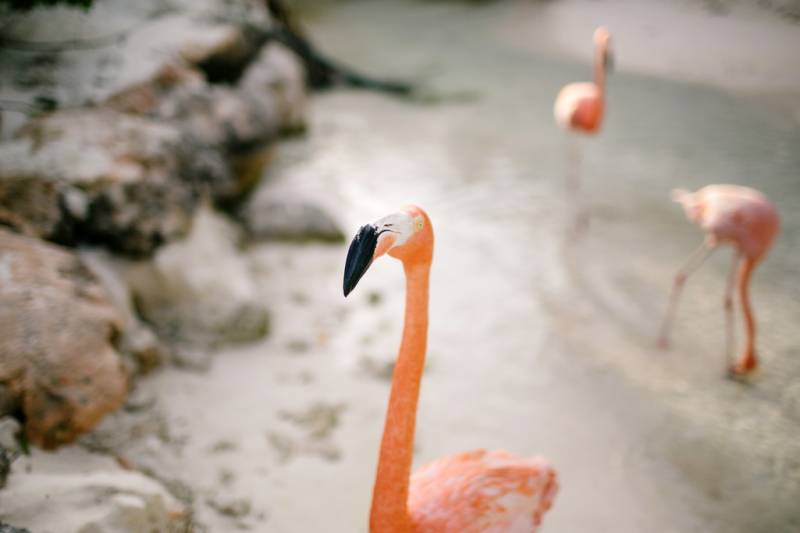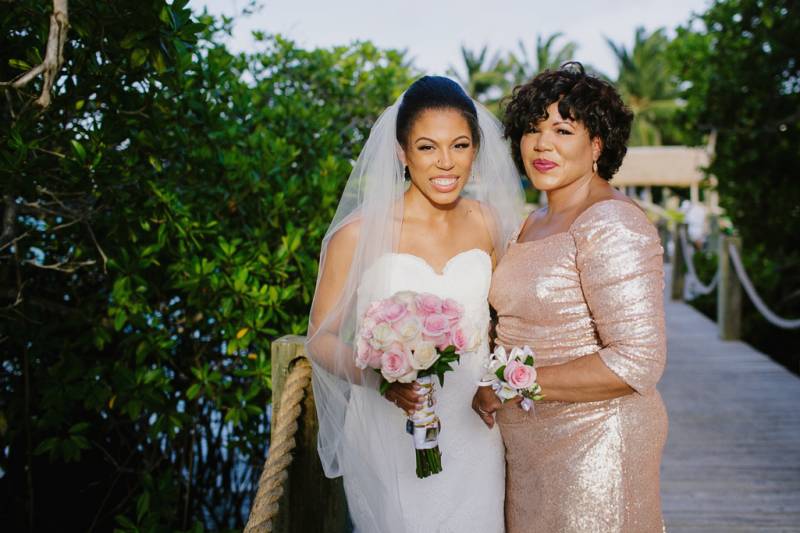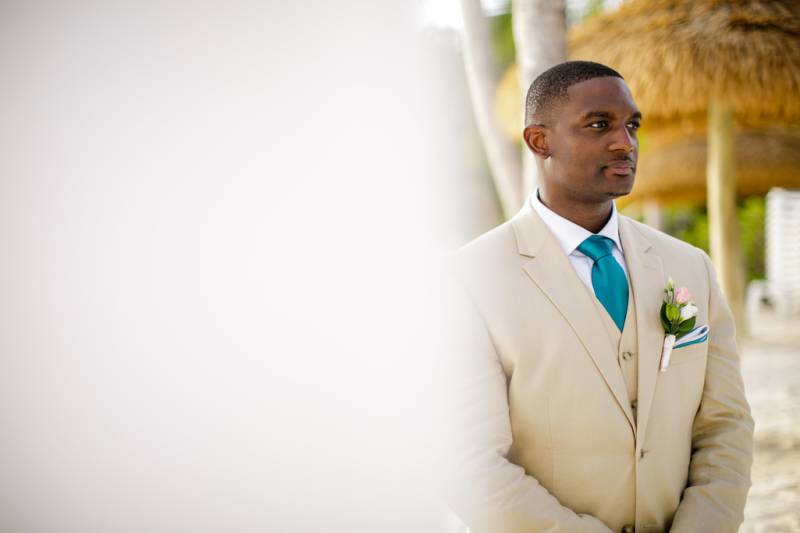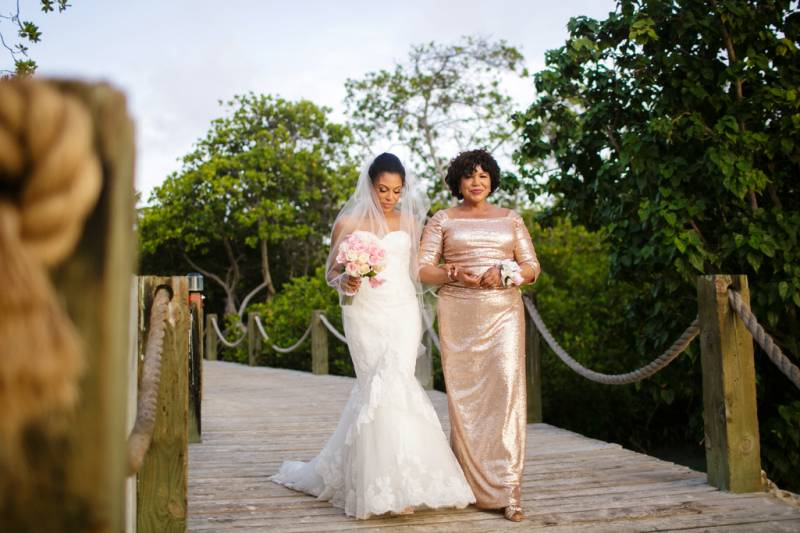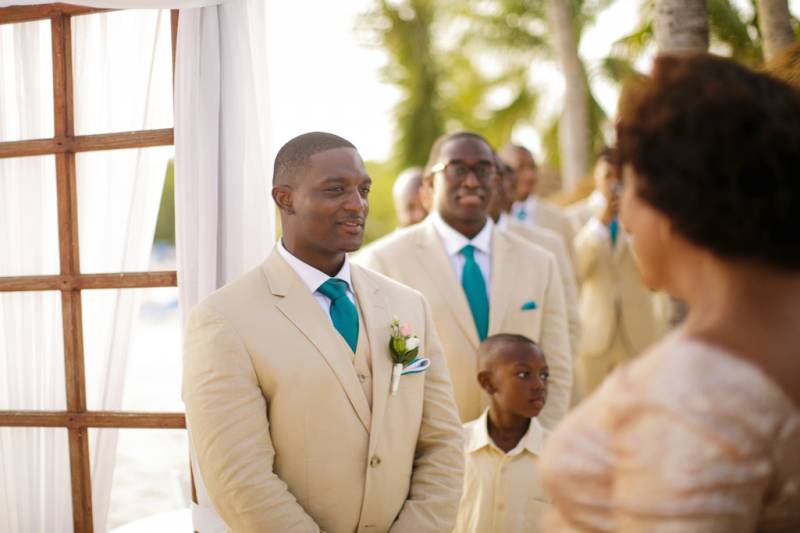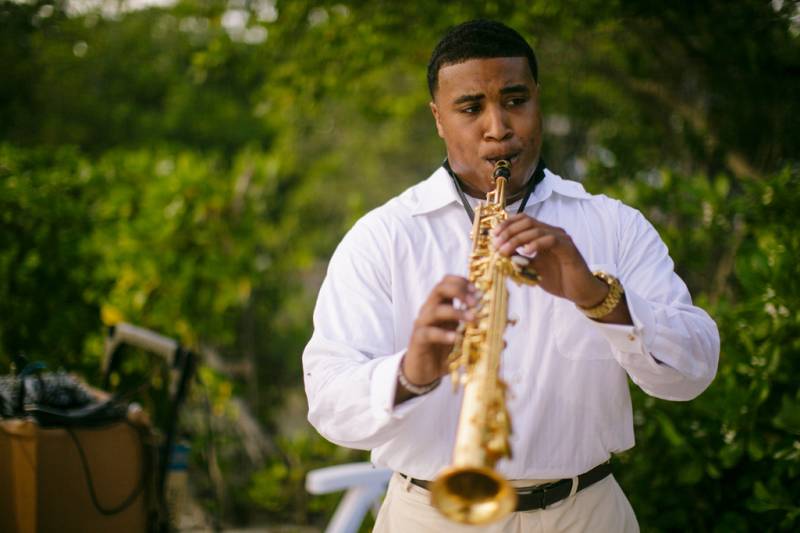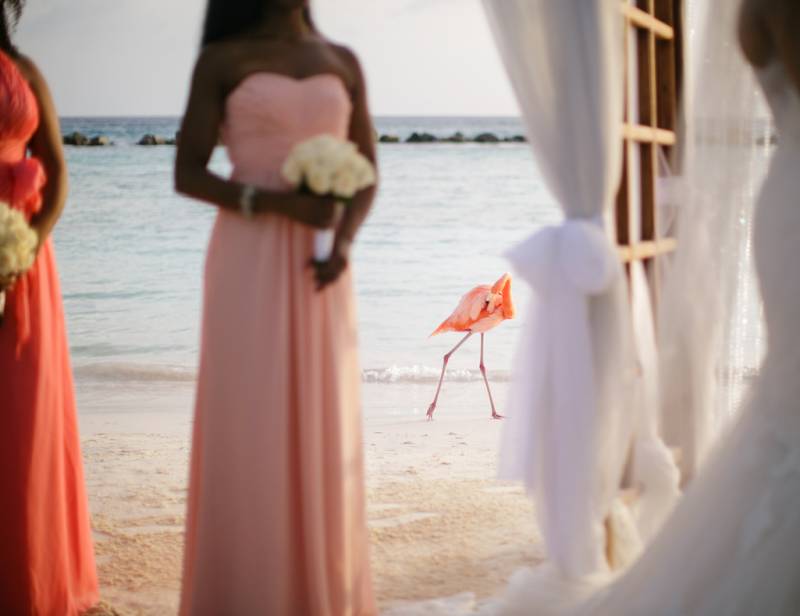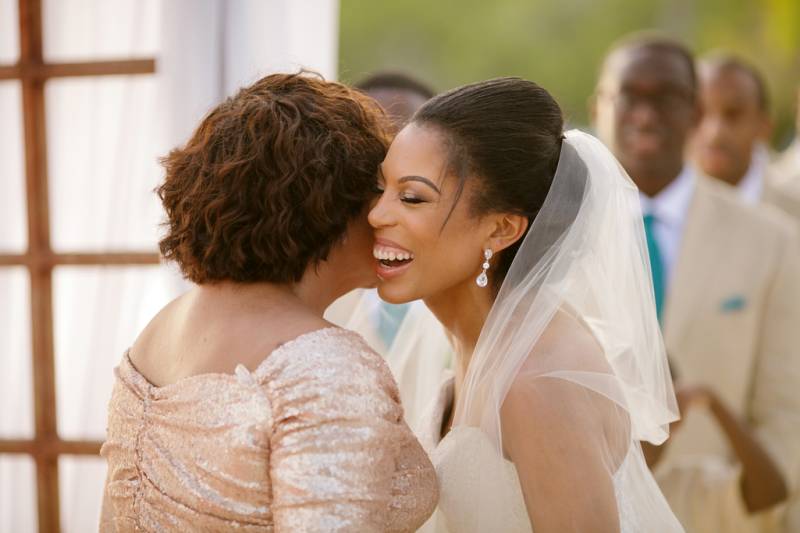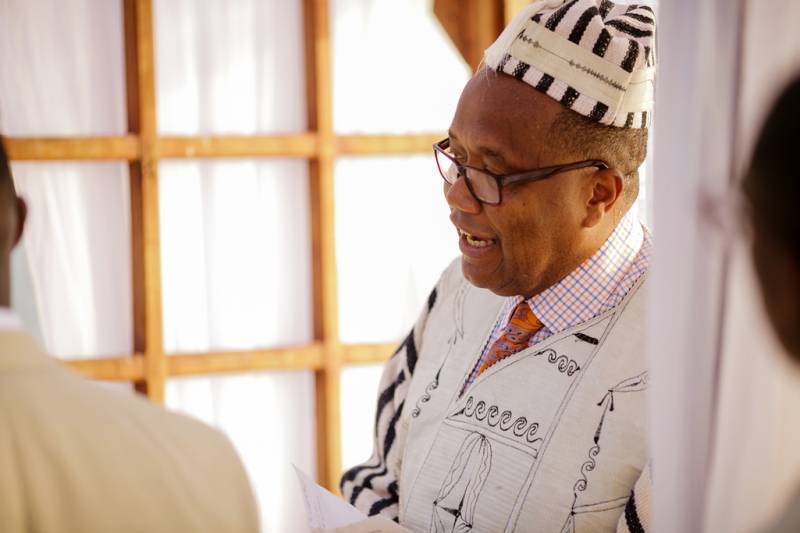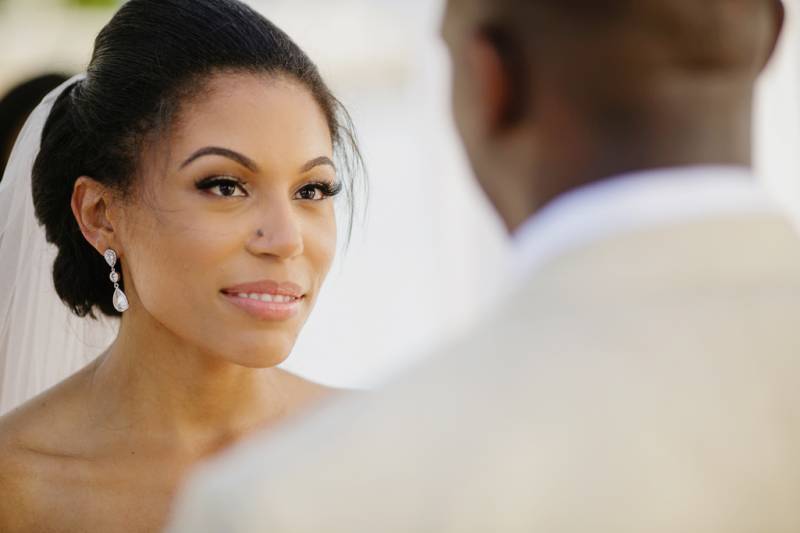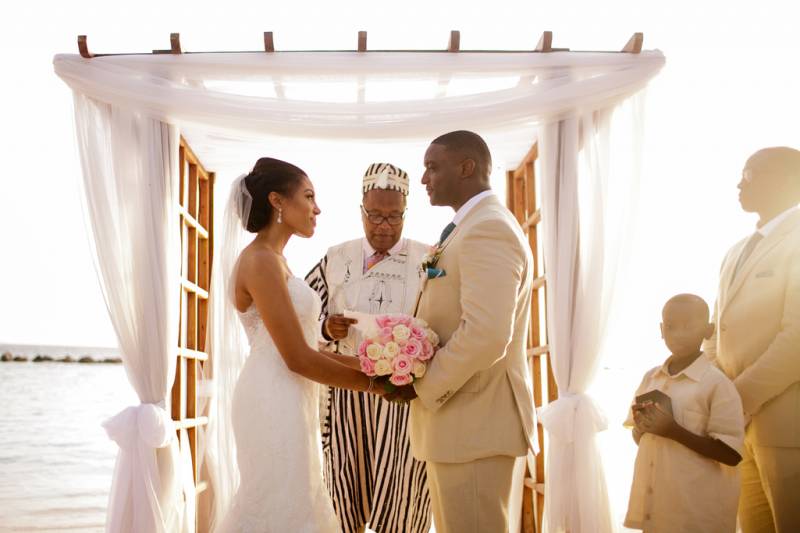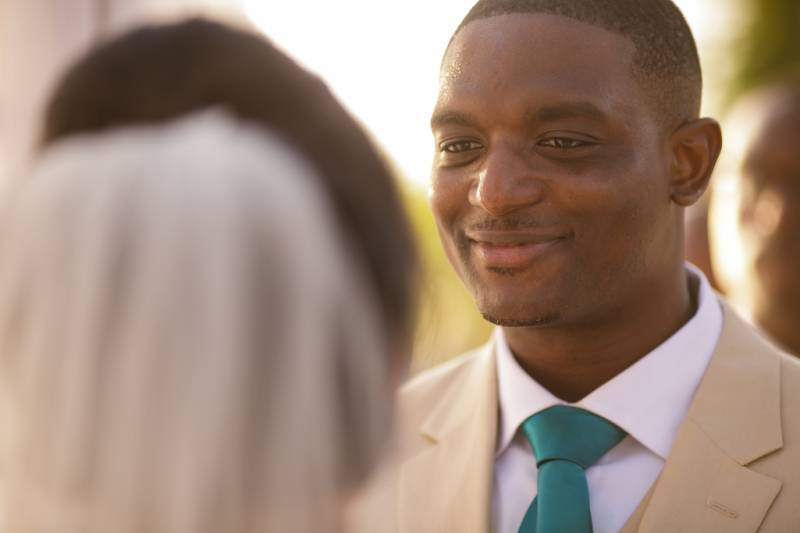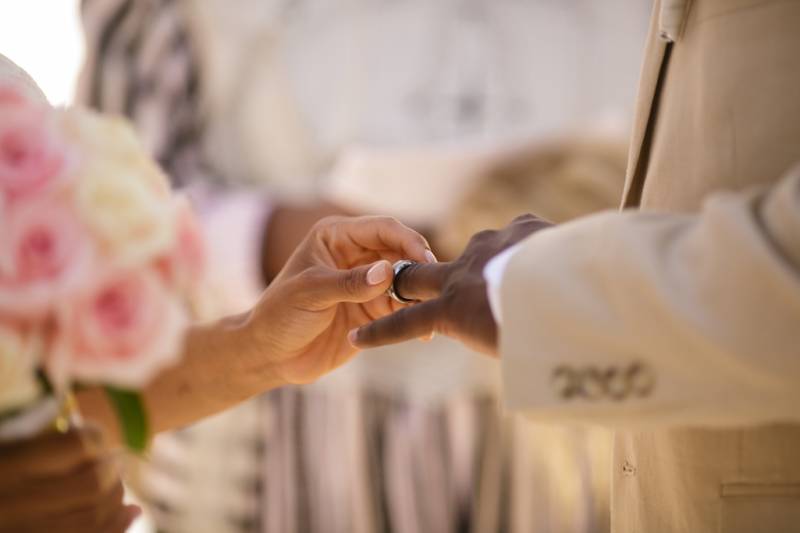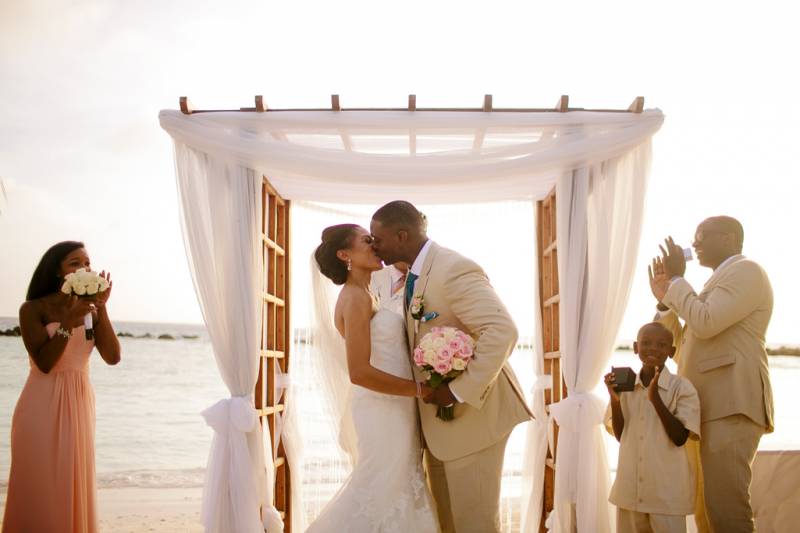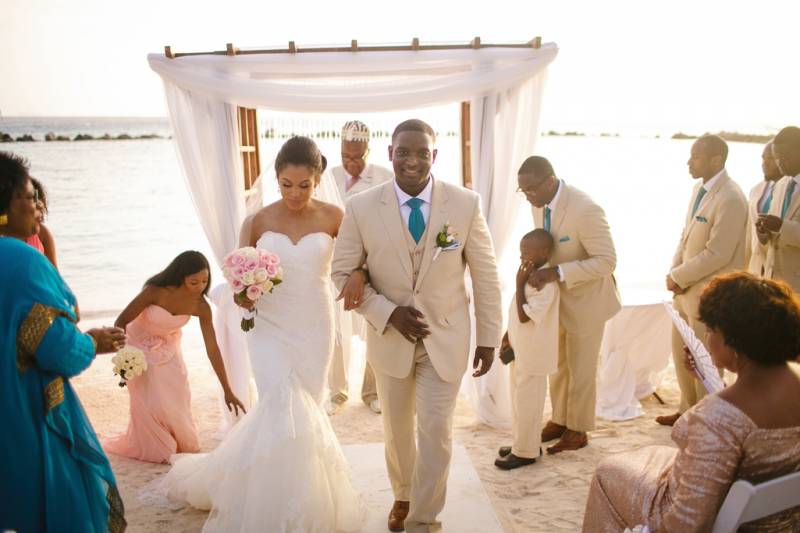 Your most memorable moment:
There were so many from that weekend! At the reception I barely stopped dancing long enough for us to eat. I was so happy and just wanted to keep partying! I literally felt like I was dreaming. Julian pulled my aside a couple times through out the evening and just had me look around at everyone laughing, dancing, loving, celebrating-- us...I think those are some of my favorite moments...seeing everyone having so much fun. I'm grateful my husband brought me down to Earth a few times that night to just be present and soak it all in.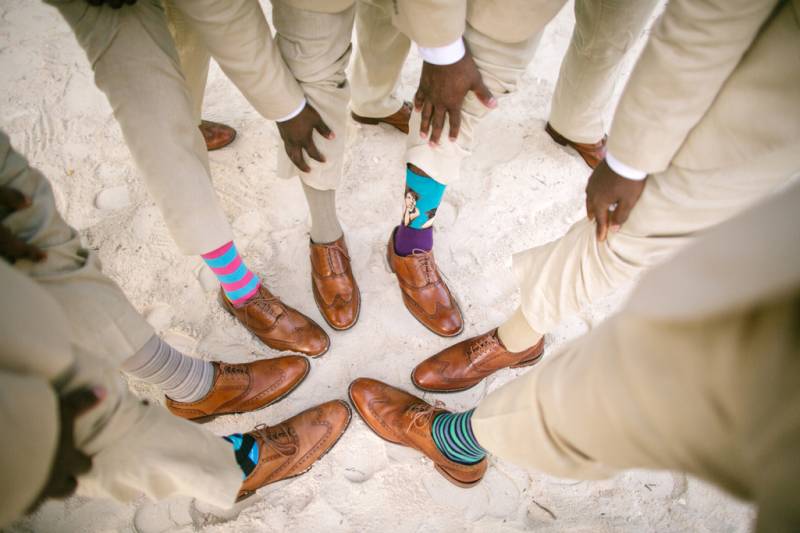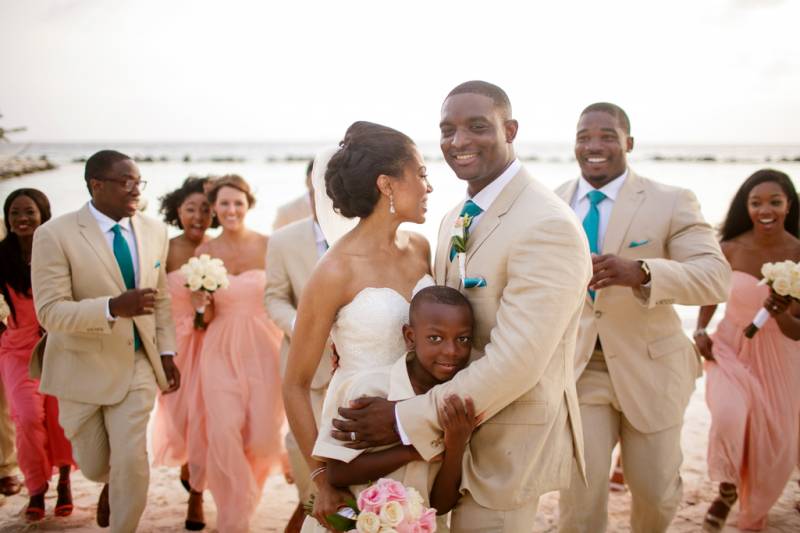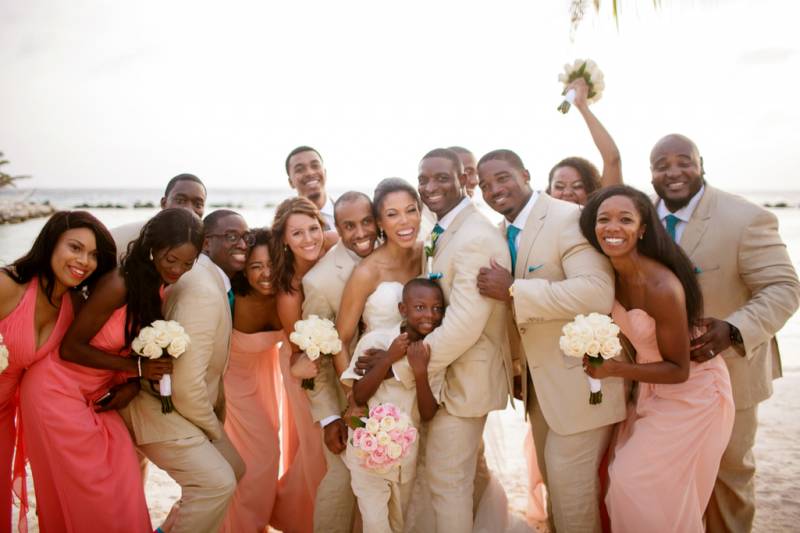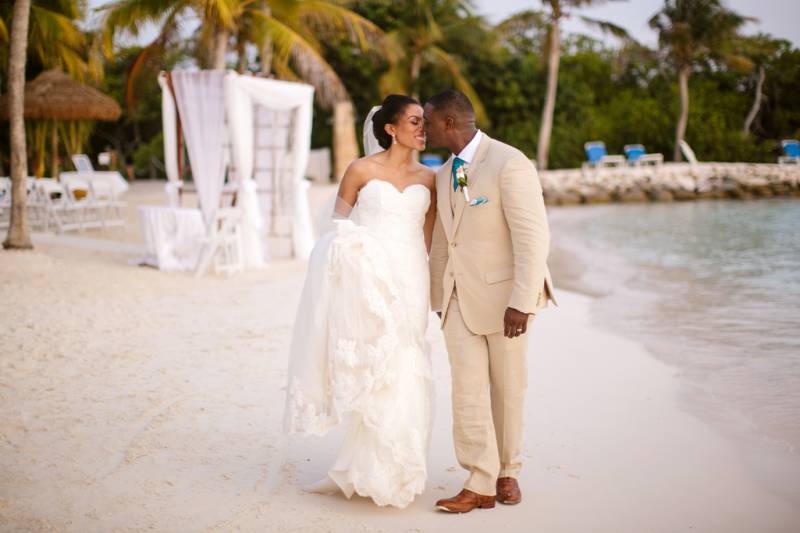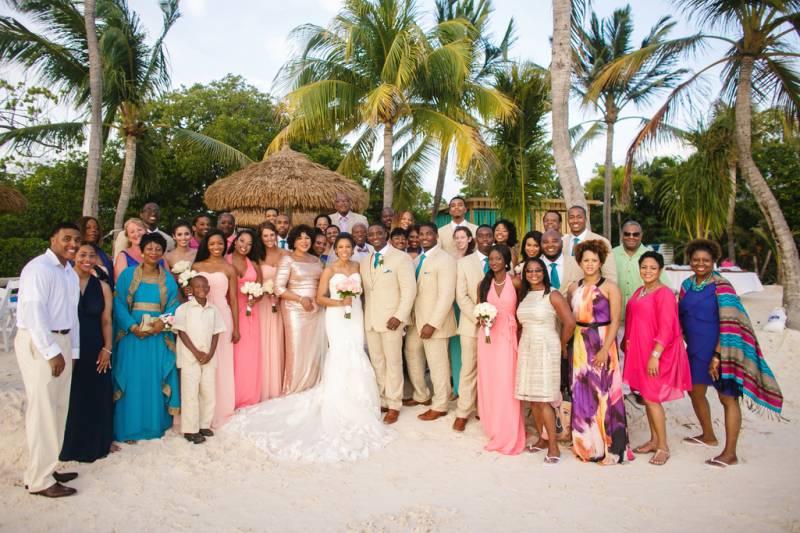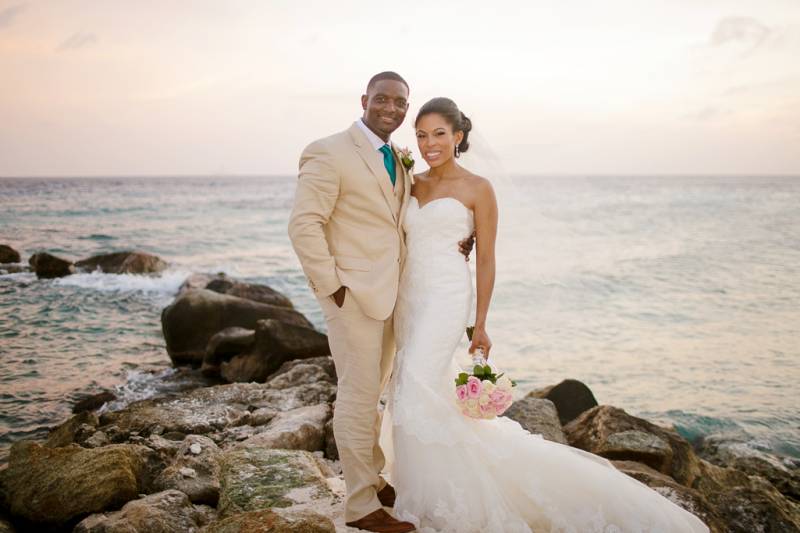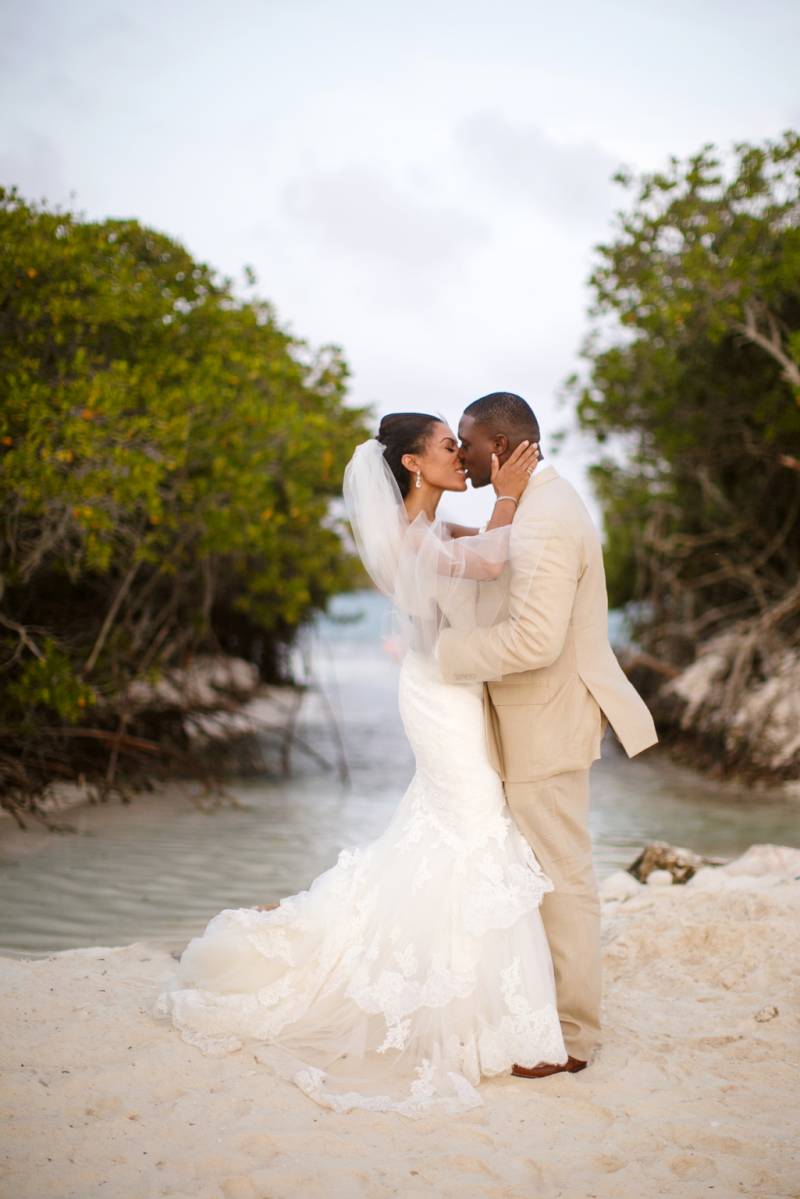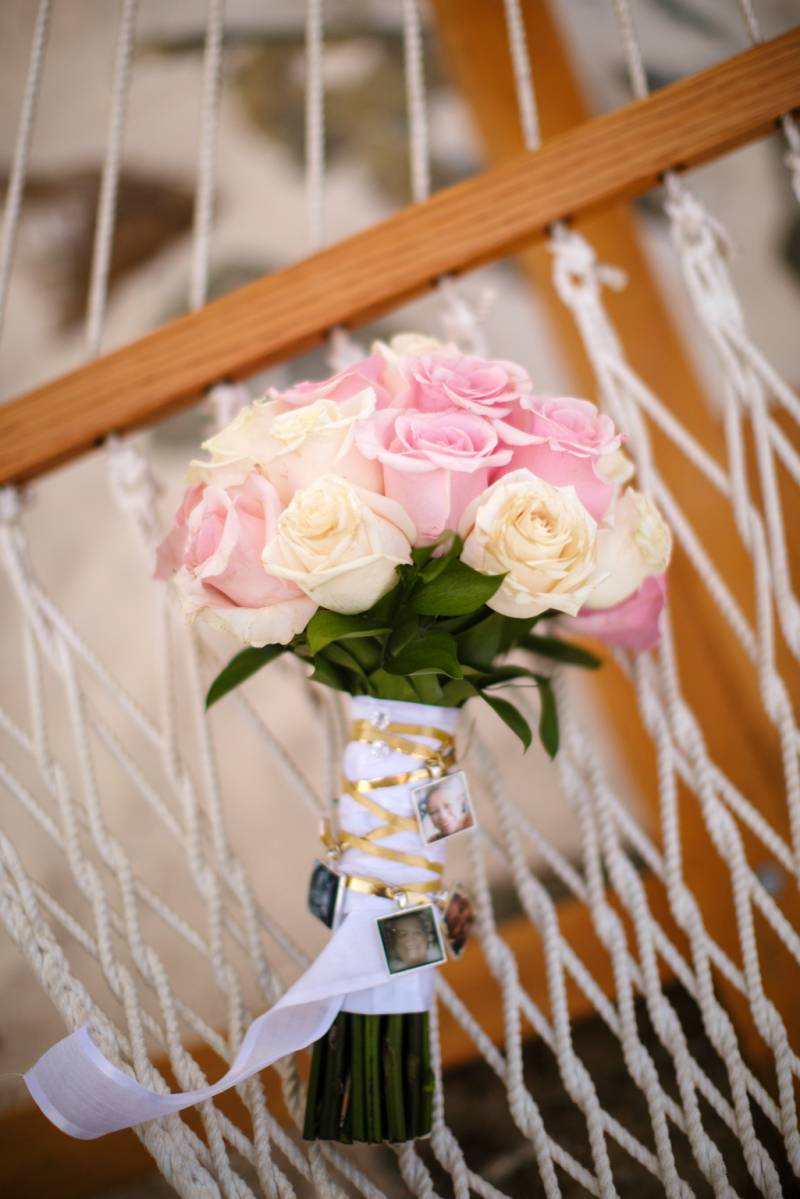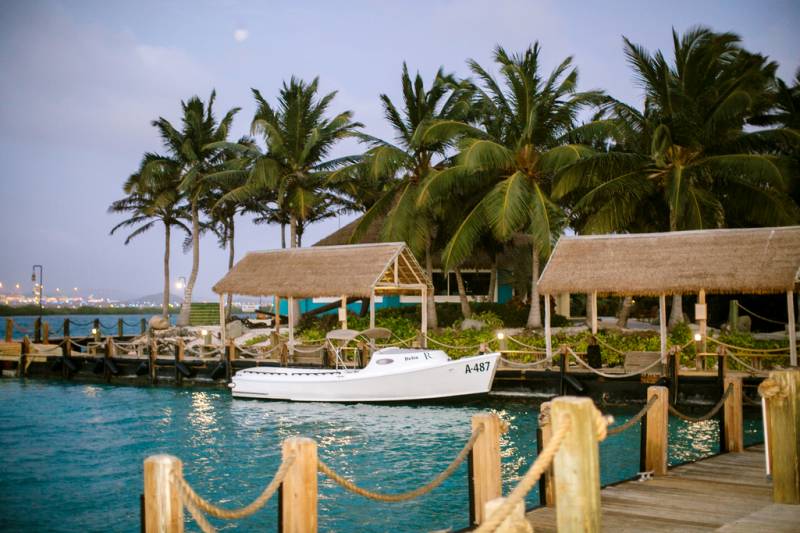 Wedding song:
Stay with You - John Legend - The song is powerful and it was fitting for us because it acknowledges that life gets hard, things aren't always perfect, but no matter what -- we have each other and will always choose each other.
Favorite wedding detail:
Everything about the reception was a dream! Food was incredible, decorations were perfect ... We had a lot of DIY projects and decorations that my mom, aunts, and best friends helped put together...so when Julian and I saw everything that night, it brought tears to my eyes because not only was it beautiful, it was a reminder of how loved we are, people went out of their way to help make my dream a reality. Also, the lounge area we had...white couches surrounded by white lanterns--major hit! Oh, and we had long family-style tables and we didn't have a seating chart! We didn't want a lot of structure, wanted people to feel free to follow their hearts all night.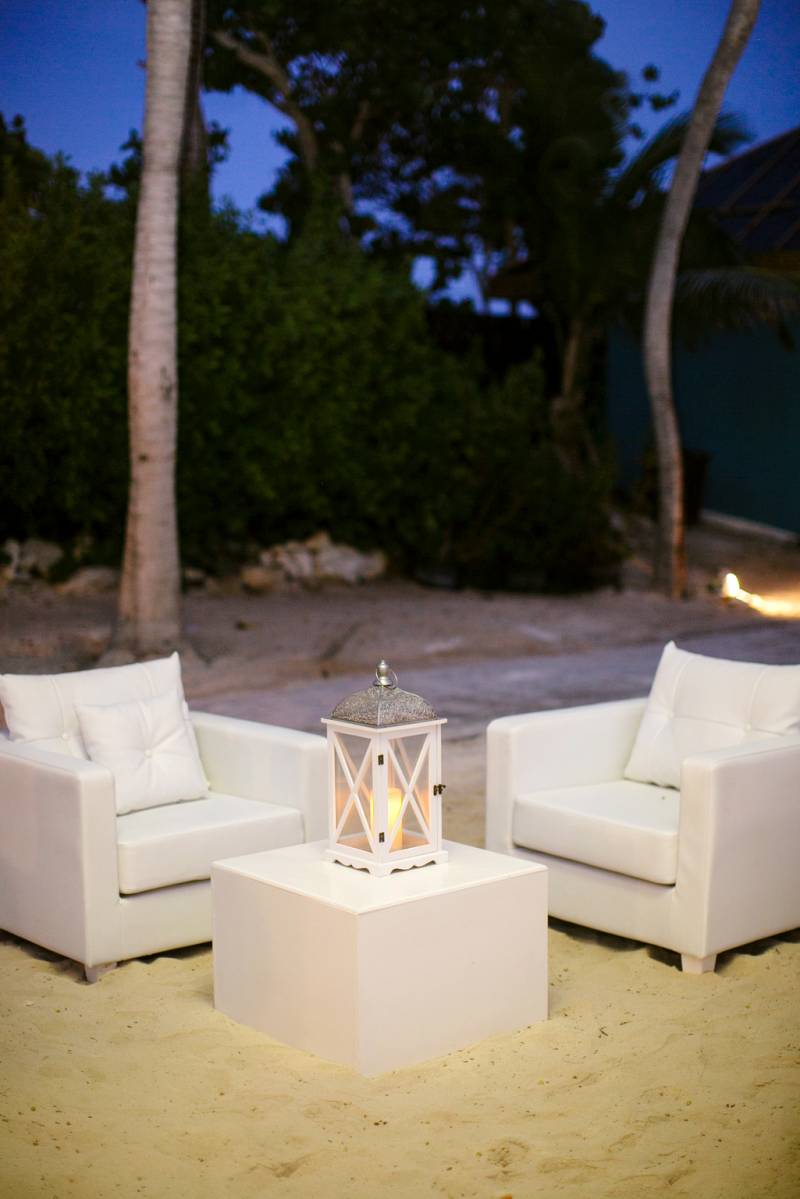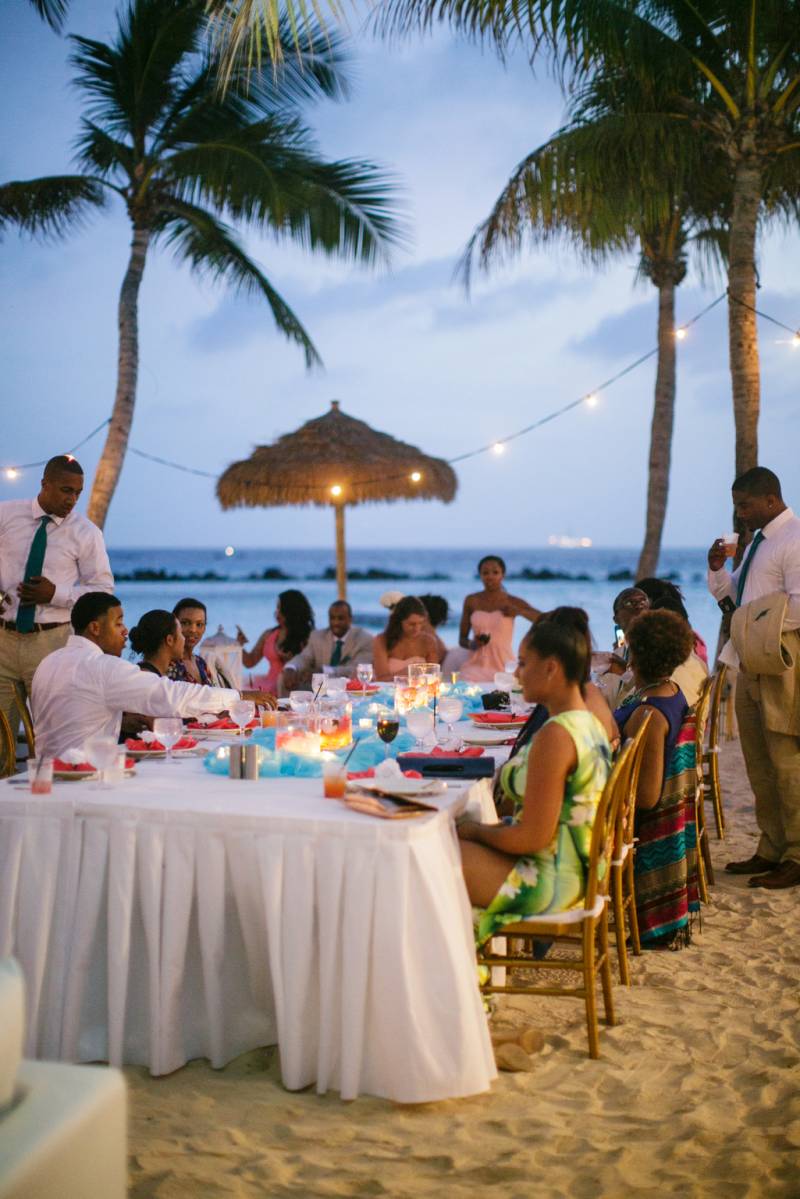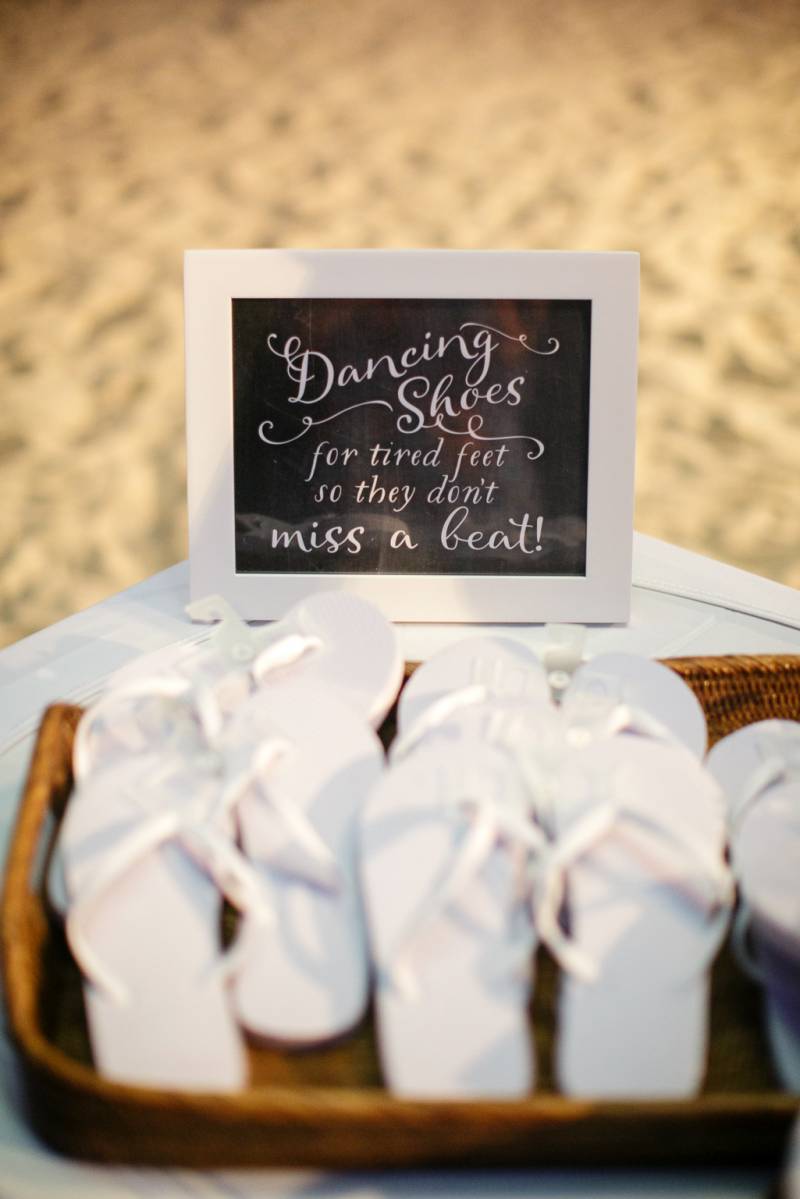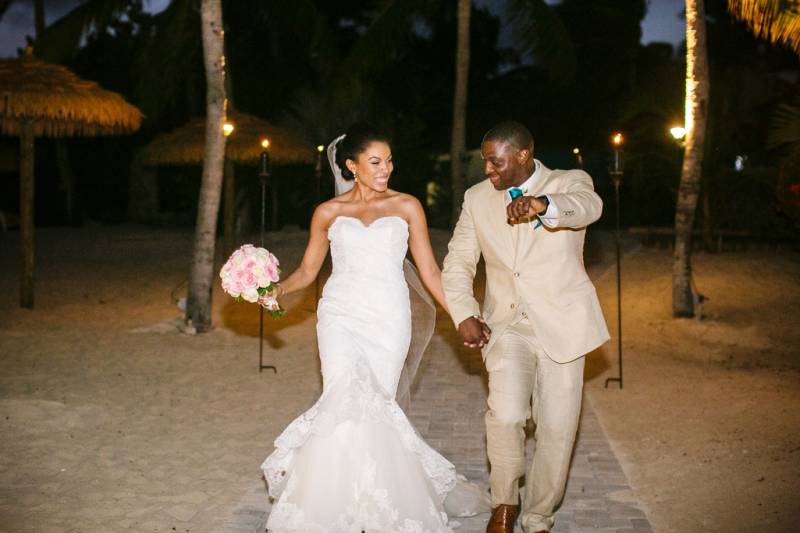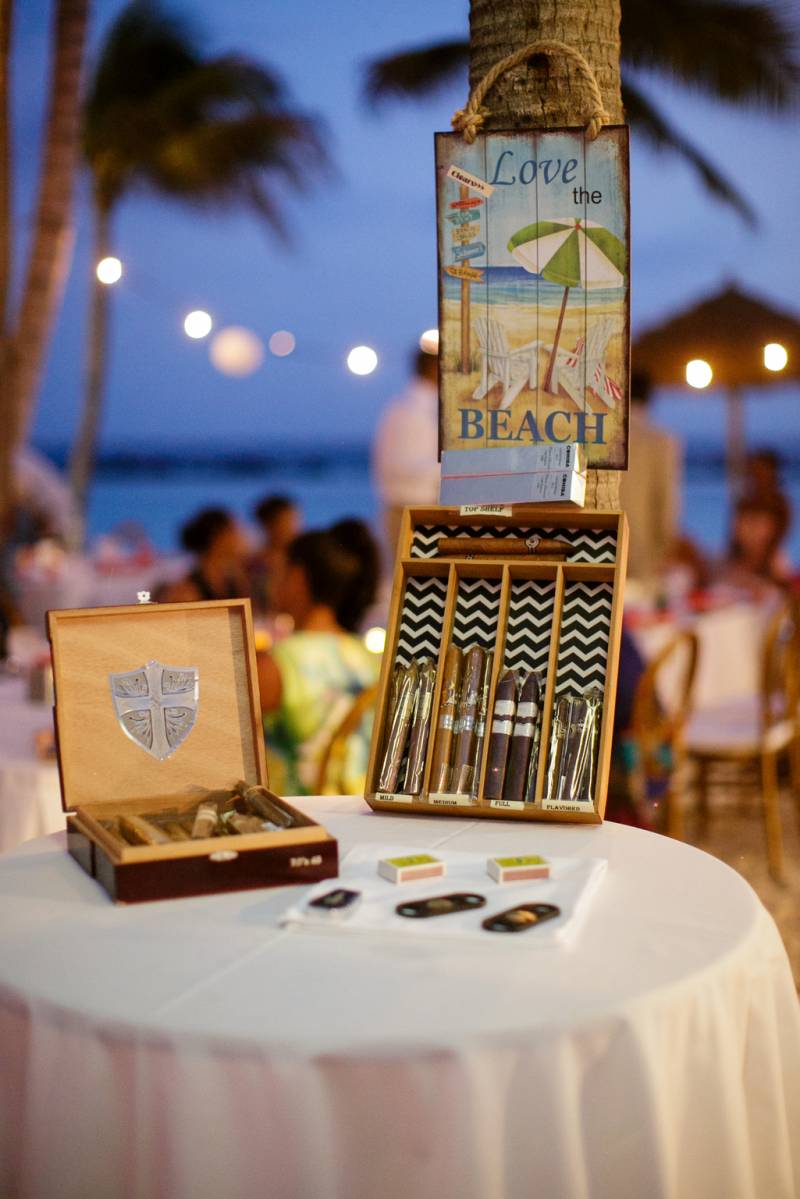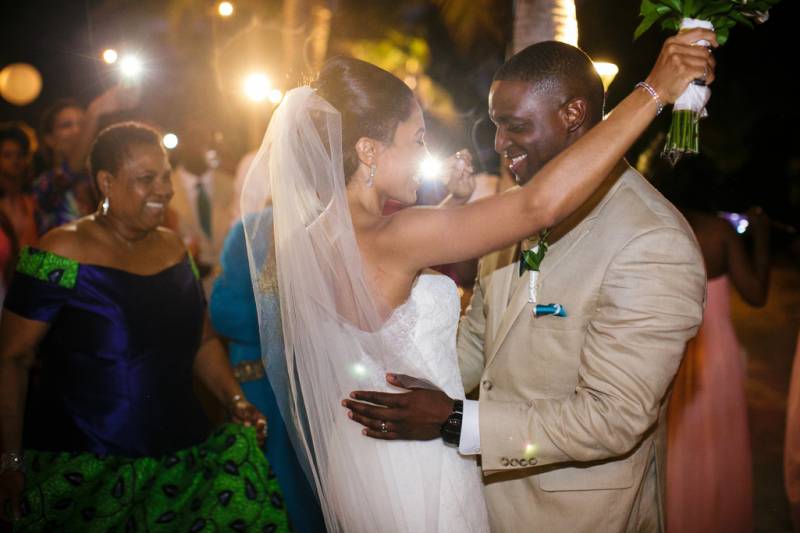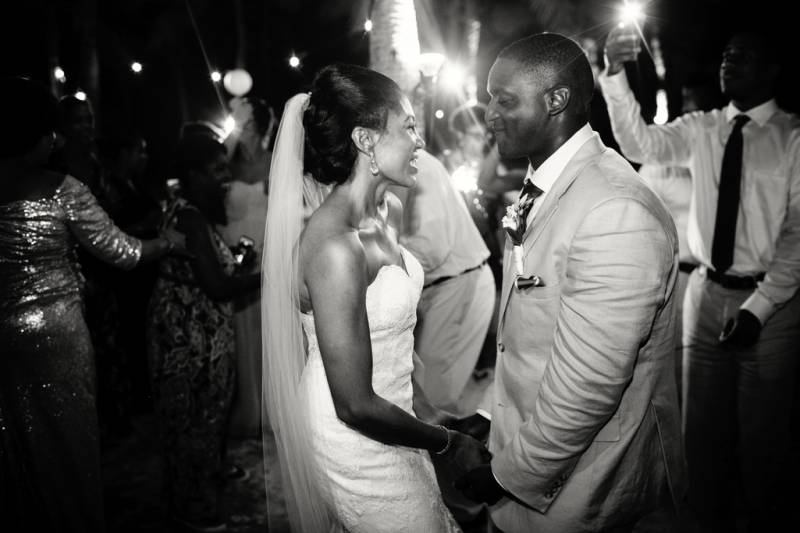 What are you most looking forward to as a married couple?
Building together, working towards our goals and dreams together, traveling the world, and just experiencing everyday life with my best friend.
From Bride to Bride:
I highly recommend sleeping in your own room the night before the wedding. No fiancé, no siblings, no parents, no friends, just you. The quiet time really helped me get centered and feel a sense of peace before the big day.
From Groom to Groom:
I would say just make sure you're there to make the day as memorable as possible for your wife. The day belongs to you both but it's her special day. Make sure your actions on that day remind her why she wants to be married to you. Also, make sure you take the time to enjoy everything you paid for, there should be some good memories for you as well. Find some alone time with her so she has time to take everything in as well. And don't stress the finances, just have a solid plan to recover after the big day.
Congratulations to the newlyweds! We wish you many more years of wedded bliss.