Gilbryonna and Justin originally met during their junior year in high school. It was while they attended an HBCU college tour. But, they reconnected in 2014 when they crossed paths and went about building their businesses together. They were just friends until 2016, and naturally, they evolved into a couple. Gilbryonna and Justin have officially been in a relationship for over 2.5 years and now they're married! Check out their fantastic fall nuptials at the King's Contrivance, captured by Mega Pixels Media.
Bride's full name, age, and occupation: Gilbryonna Shaw, 23, Entrepreneur
Groom's full name, age, and occupation: Justin Shaw, 23, Entrepreneur & Suit Designer
Place of residence: Owings Mills, Maryland
Wedding date: October 6, 2018
Wedding location: King's Contrivance, Columbia, Maryland
Wedding theme: Autumn
Honeymoon Destination: Cancun, Mexico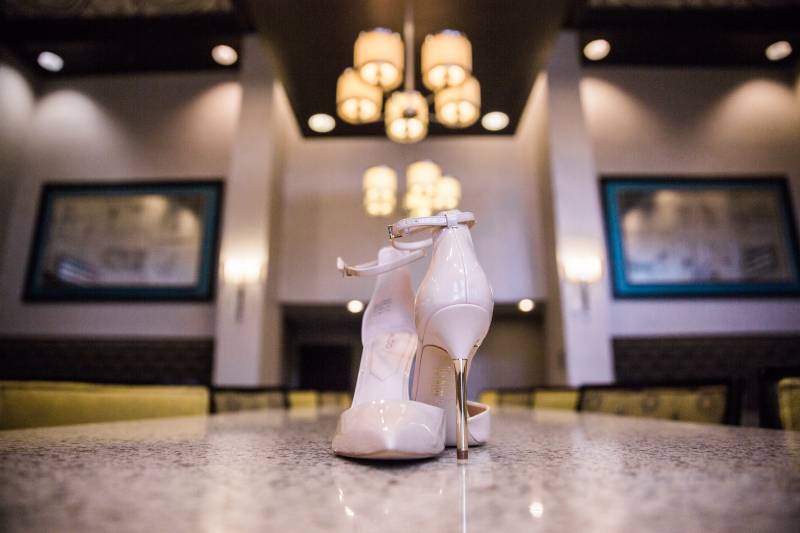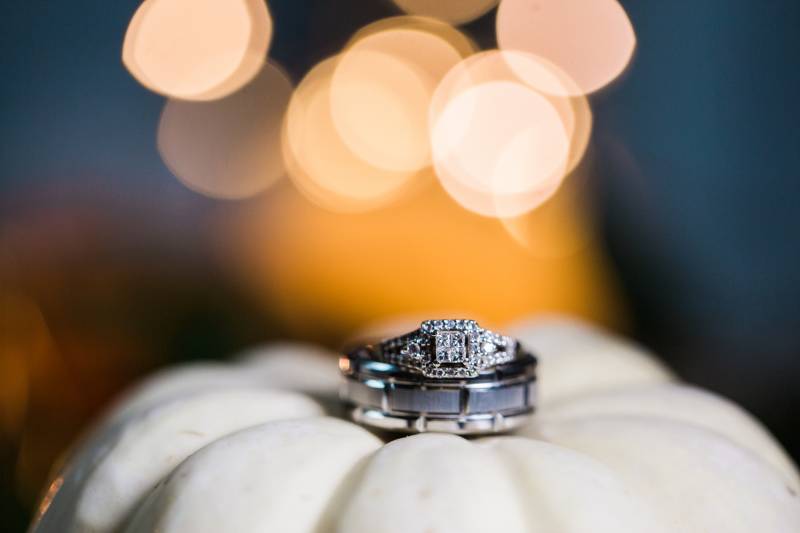 Engagement story:
Justin had officially put in his two weeks for his job as an HR representative. He scheduled a special date at one of the most exclusive restaurants in Baltimore in "celebration" of his last day. He had a twinkle in his eye the entire night! We took a walk around a beautiful million-dollar neighborhood after dinner. He began talking about our dreams and goals. He started shaking and I knew that he was about to do something, but I didn't know what. I tried to run, but by that time he already dropped on his knee. We both cried the entire time. He didn't ask the question and I didn't answer. We just stood there until we had the courage to speak. He asked, and I answered.
What makes your love special?
Our love became so special for us because we didn't anticipate a relationship from our friendship. We were genuinely on the same page about everything. We wanted everything out of life and saw it fit that we build it together.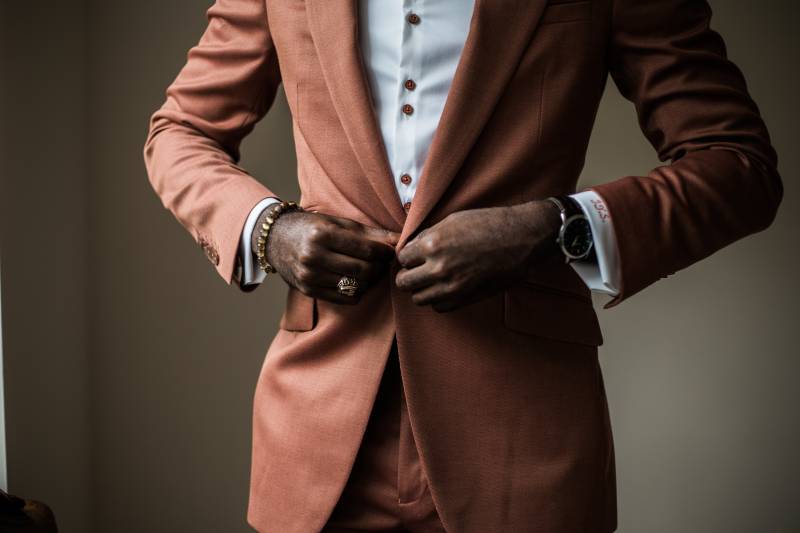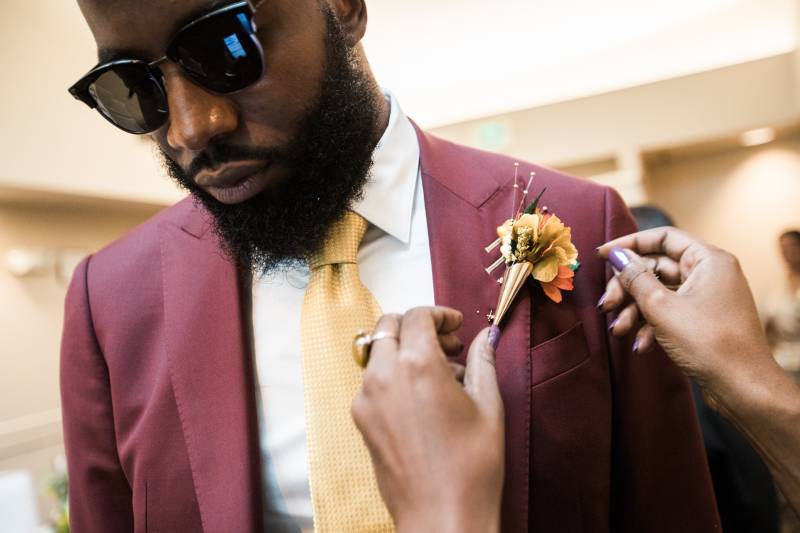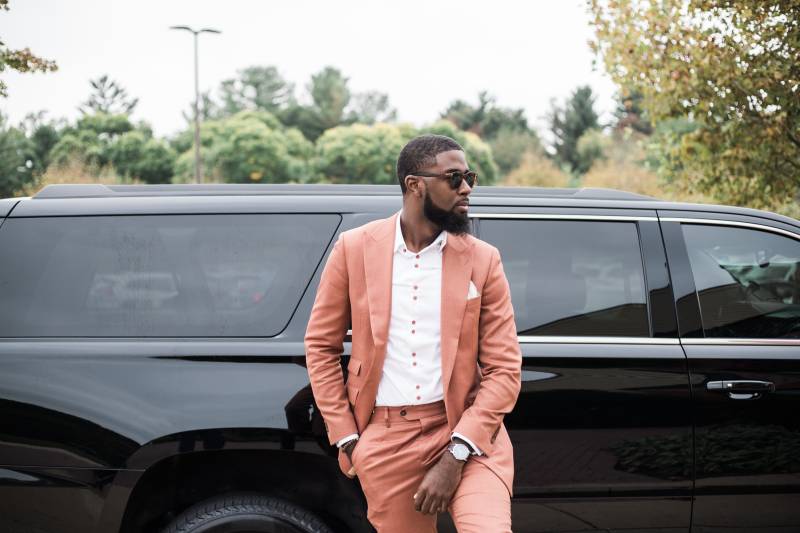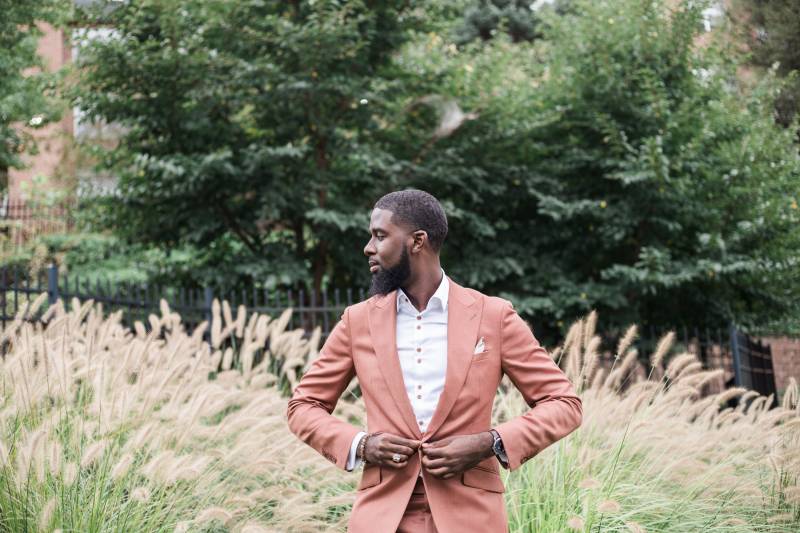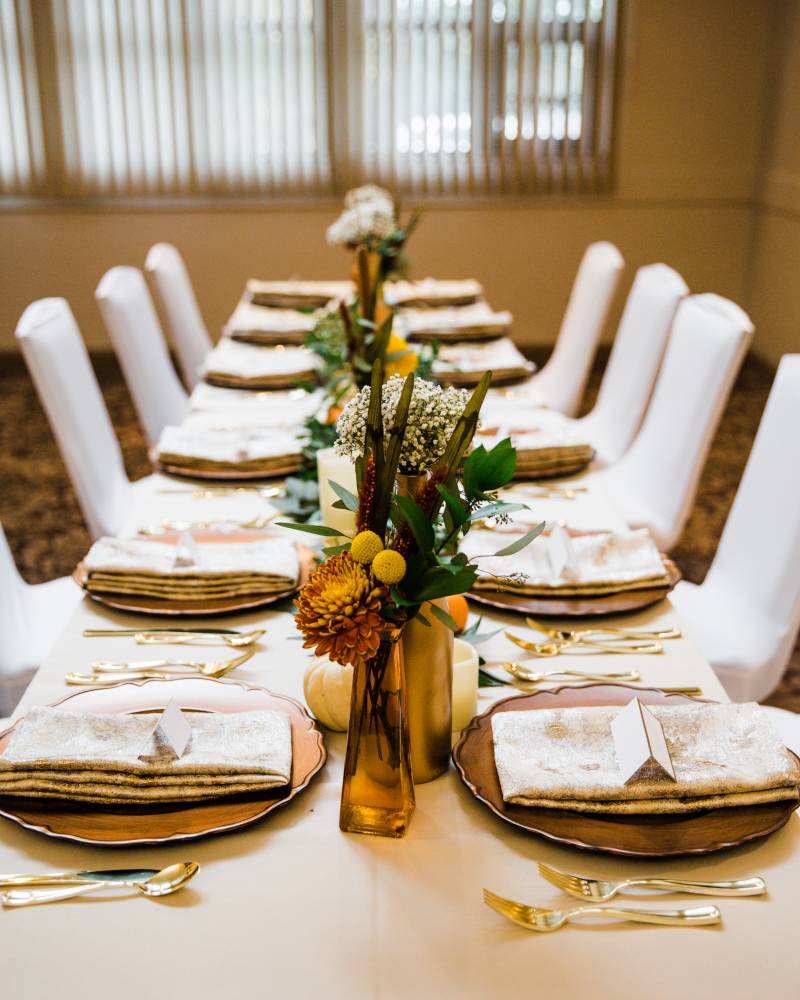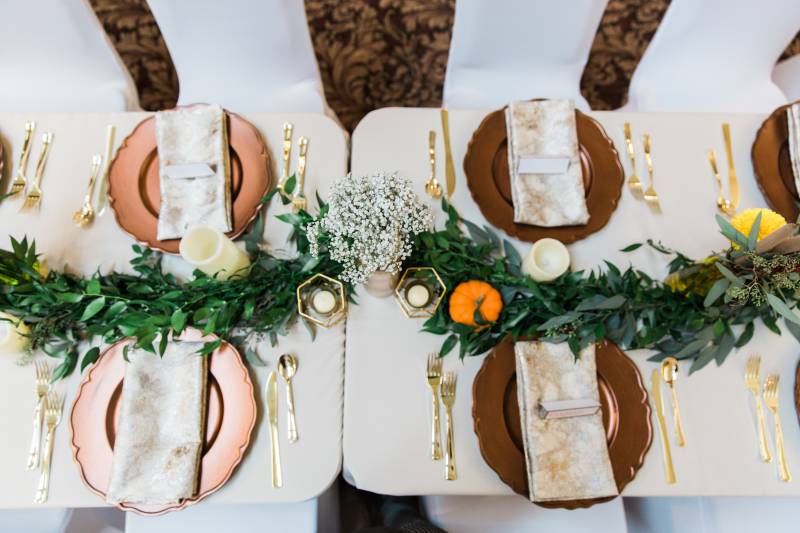 From the Bride:
Being a young bride is super overwhelming. You are trying to figure out life and become one with another person that is trying to do the same thing. Between figuring out budgets, deadlines, moving dates, guests lists, menus and so on, it really can take a toll on you. But, it all works out for your good. It teaches you how to become a team with your partner. On your wedding day, you realize that none of those things you stressed out about the entire time matter. The only thing that really matters to you is the groom at the end of the altar. The person you are willing to spend an eternity with.
From the Groom:
Planning a wedding is not to be taken lightly because every time you think you're almost finished, you aren't. Especially when you have to operate a normal day around it all; whether you're running a business or building a career. But, when the day arrived, I was excited and calm. I had no fear or doubt that I wanted to marry this woman. Her boldness, tenacity, love, ambition, and beauty spoke for itself. I cried the moment I saw her at the end of the aisle and thanked God publicly for such a blessing. The day was beautiful and perfect, but I just look forward to building a life and legacy together with the woman I love for the rest of my life.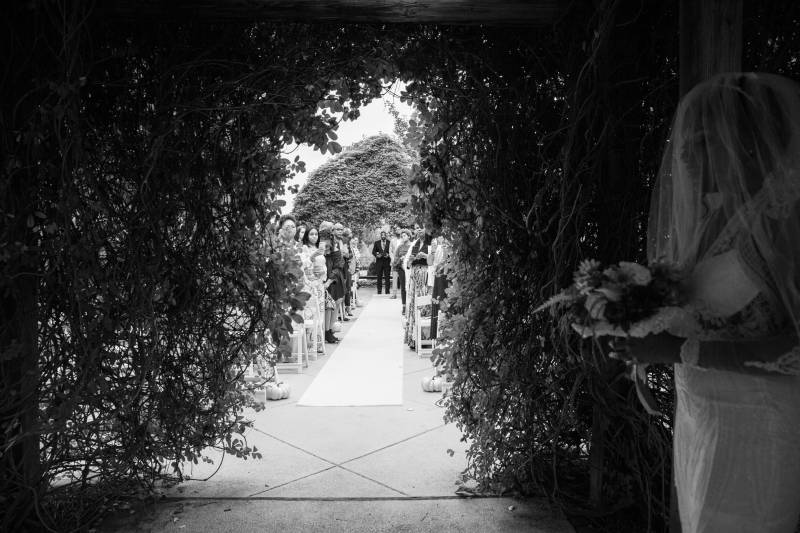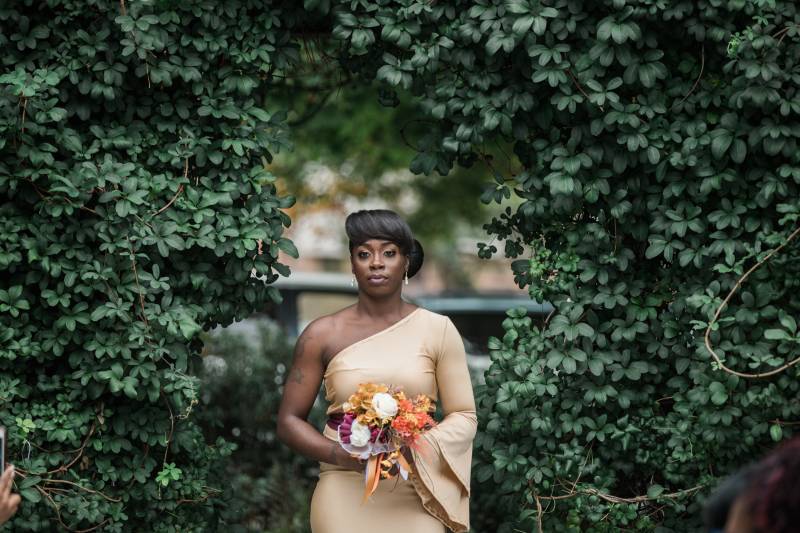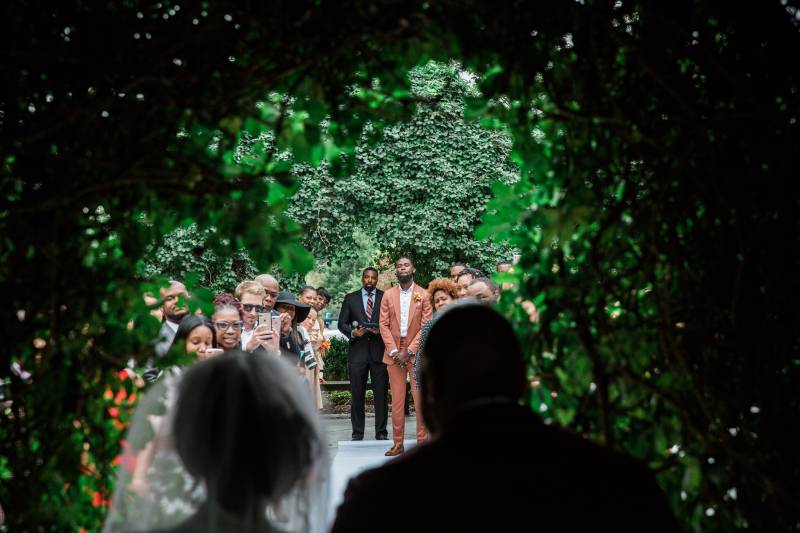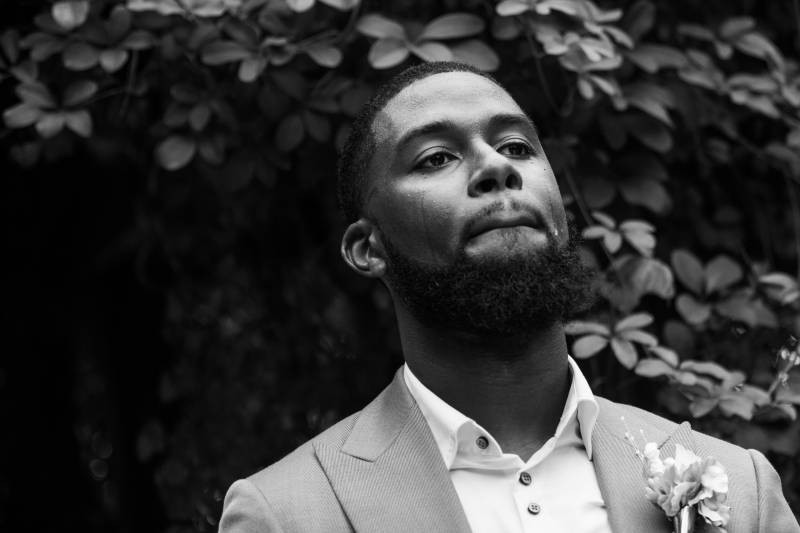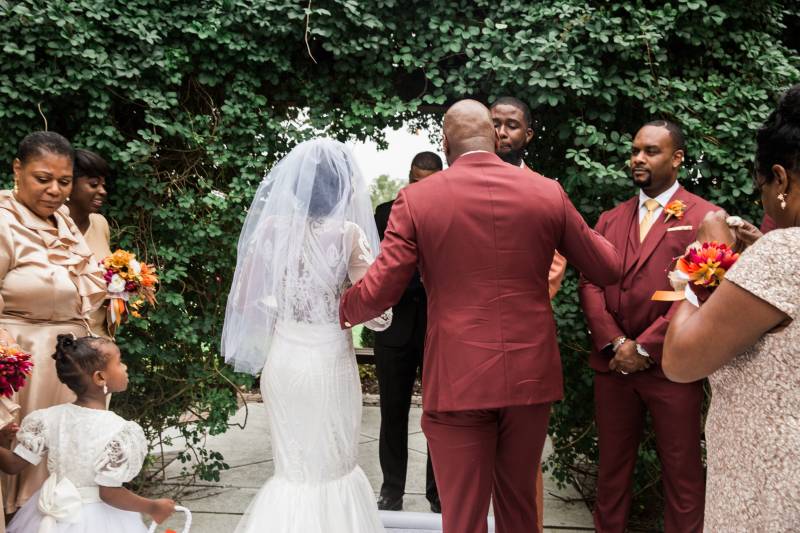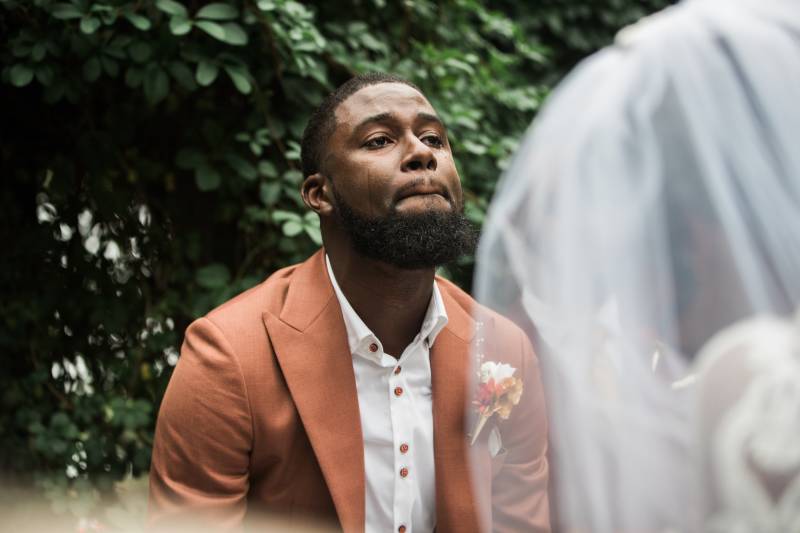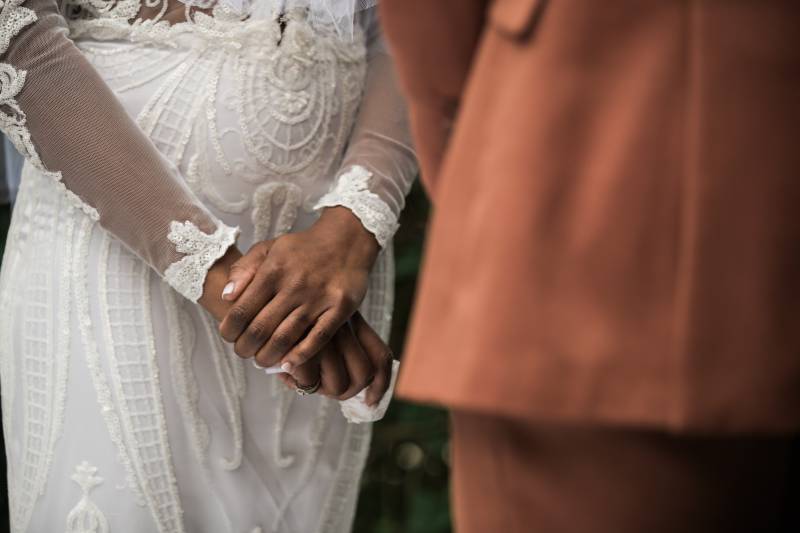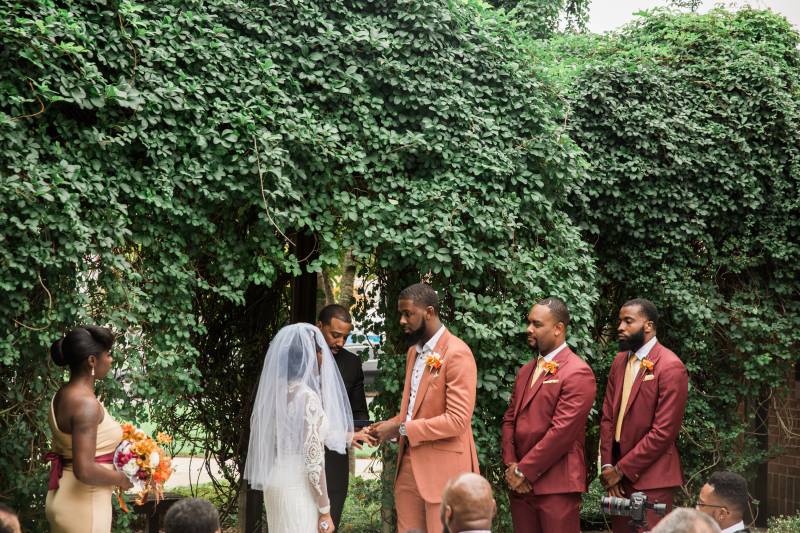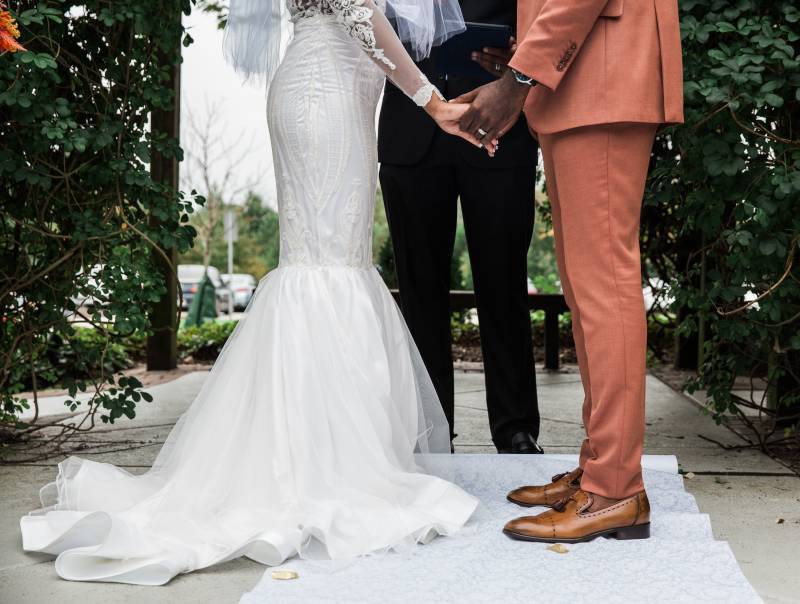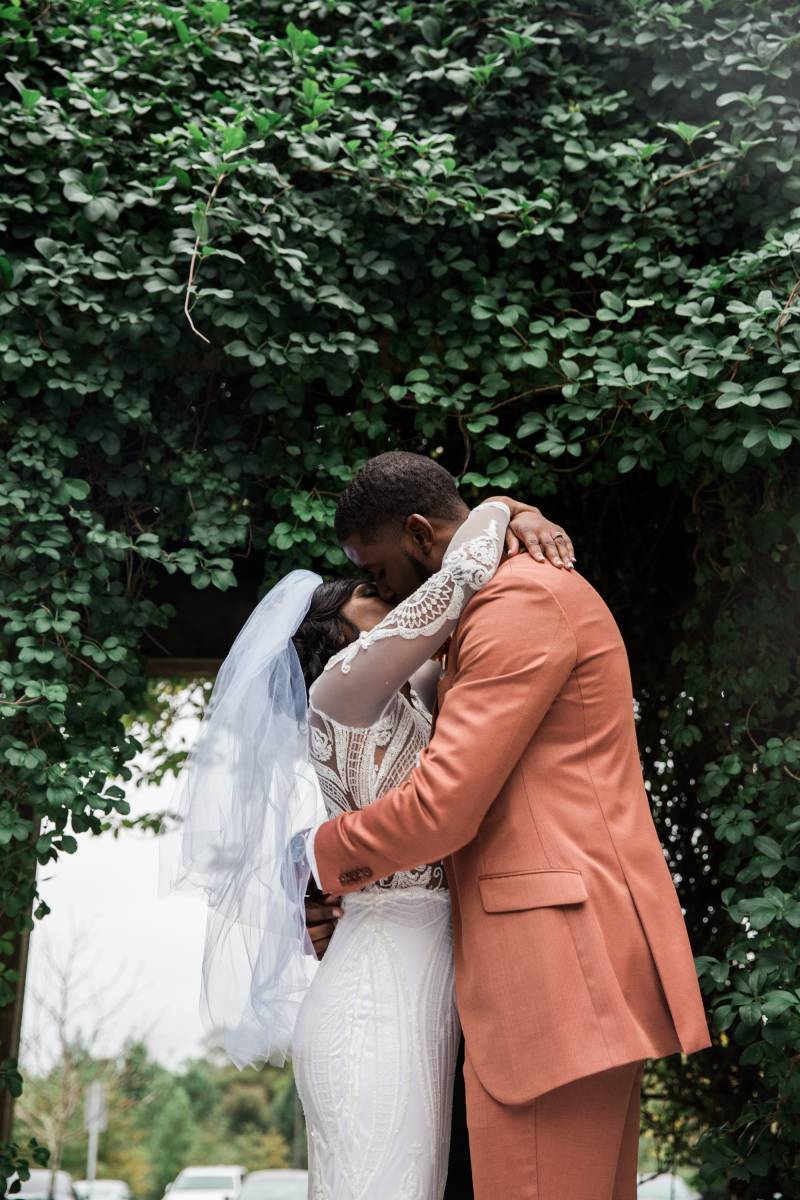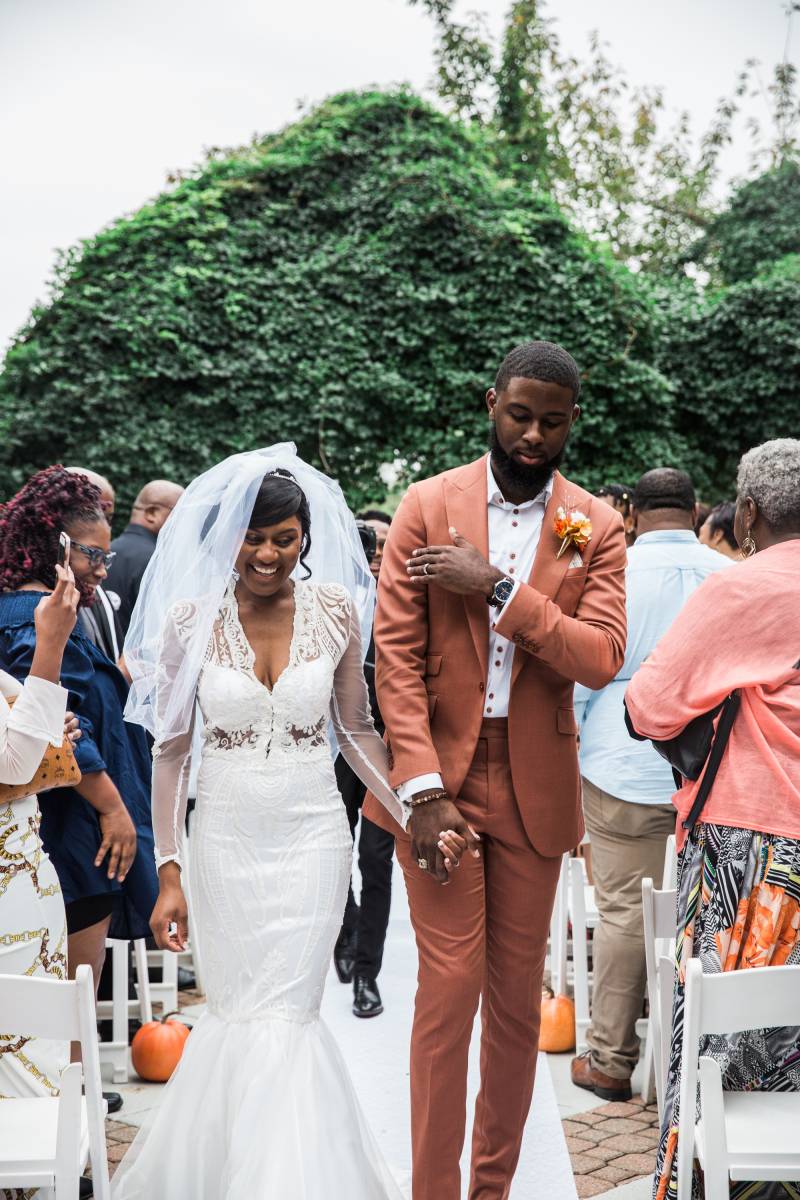 Your most memorable moment:
When we both saw each other at each end of the aisle. We felt a heavy spirit of gratefulness at that moment. We will never forget that moment we locked eyes with one another.
Favorite wedding detail:
We had our close friend remake a song for us. He performed the song live as we had our first dance.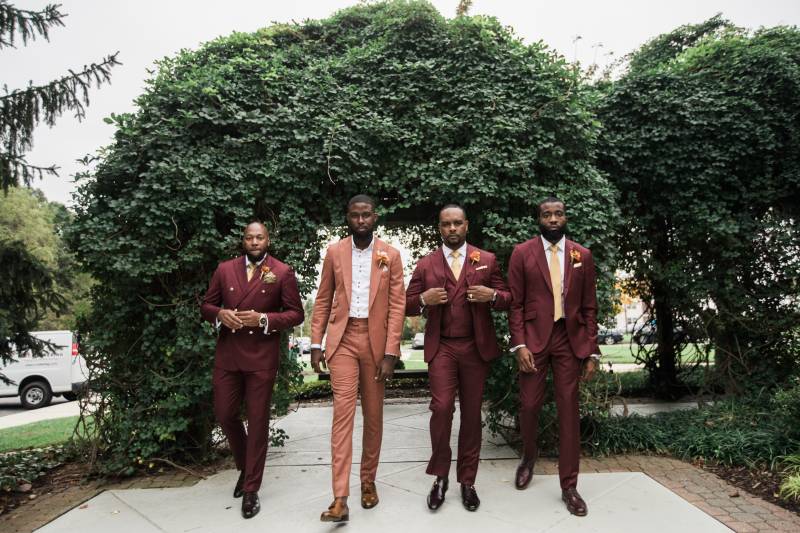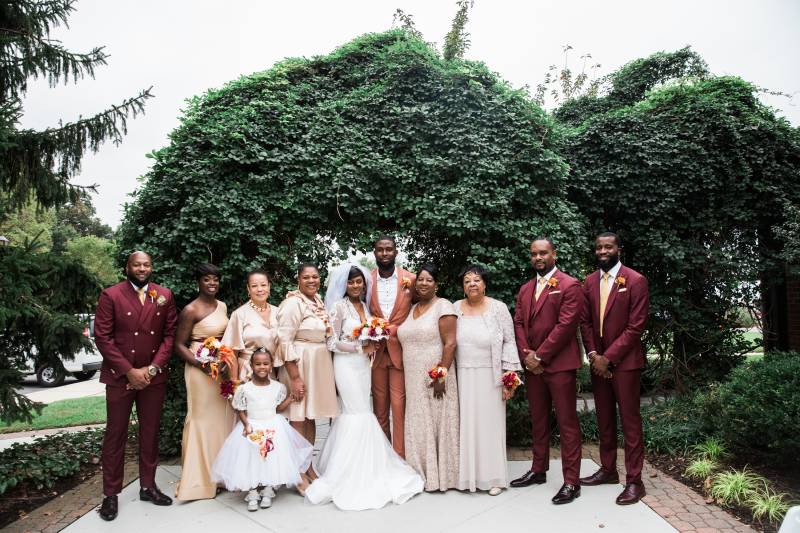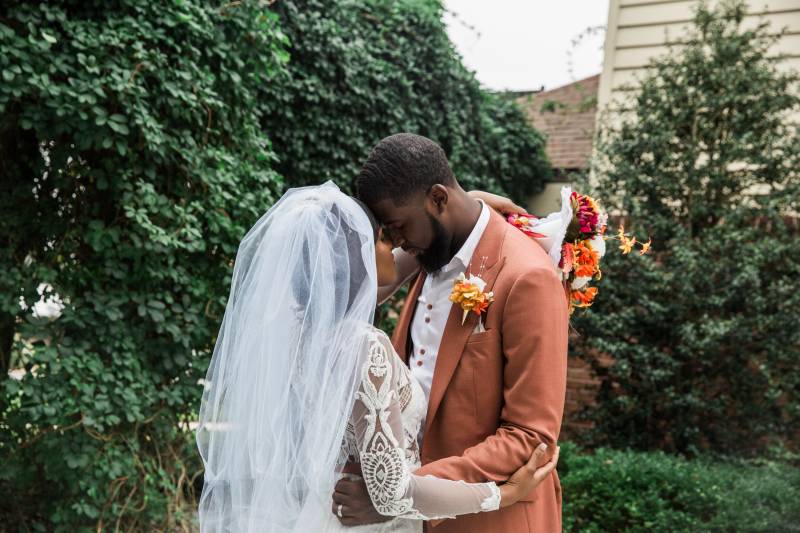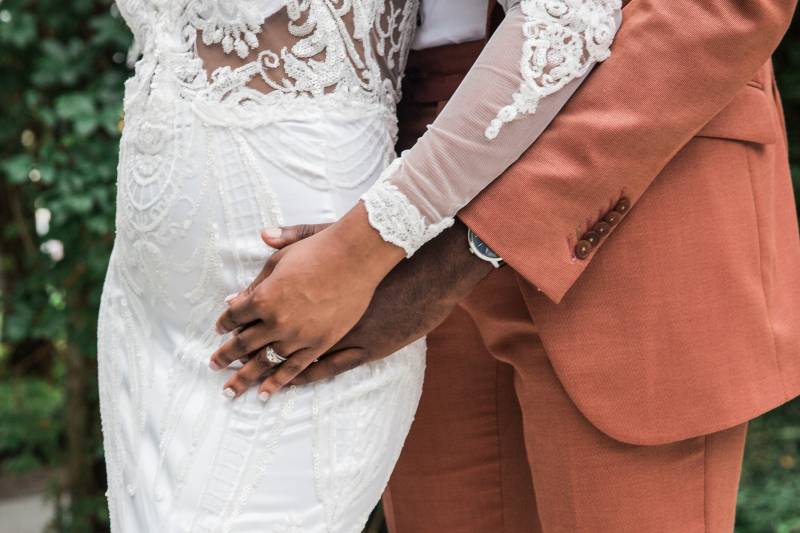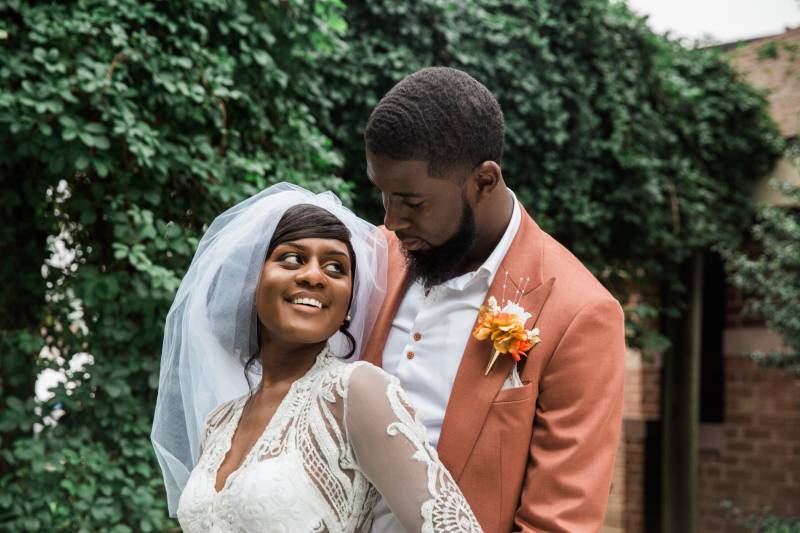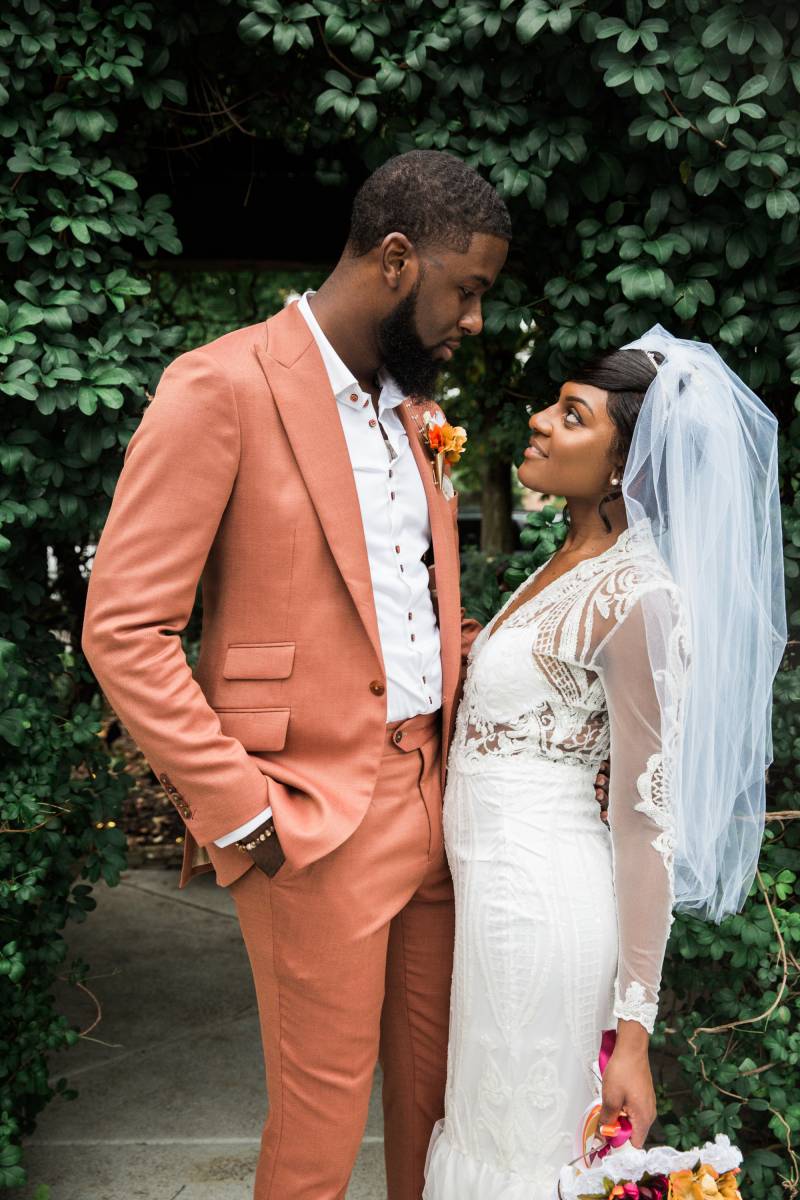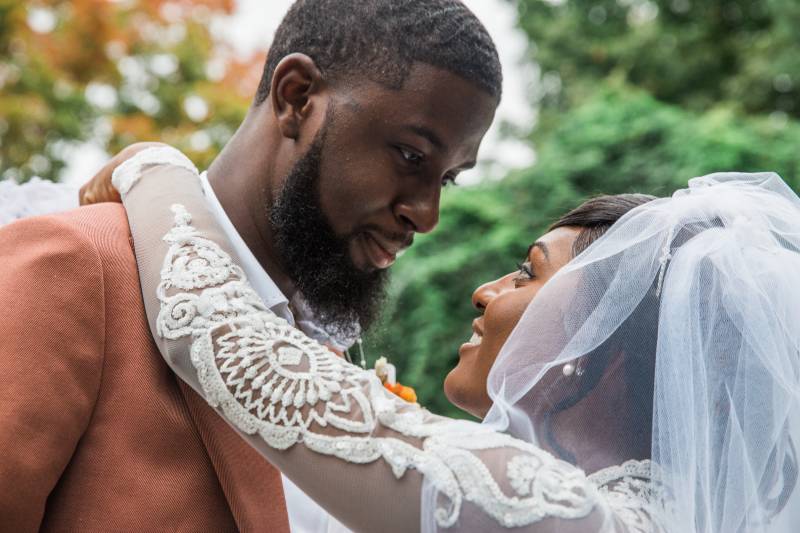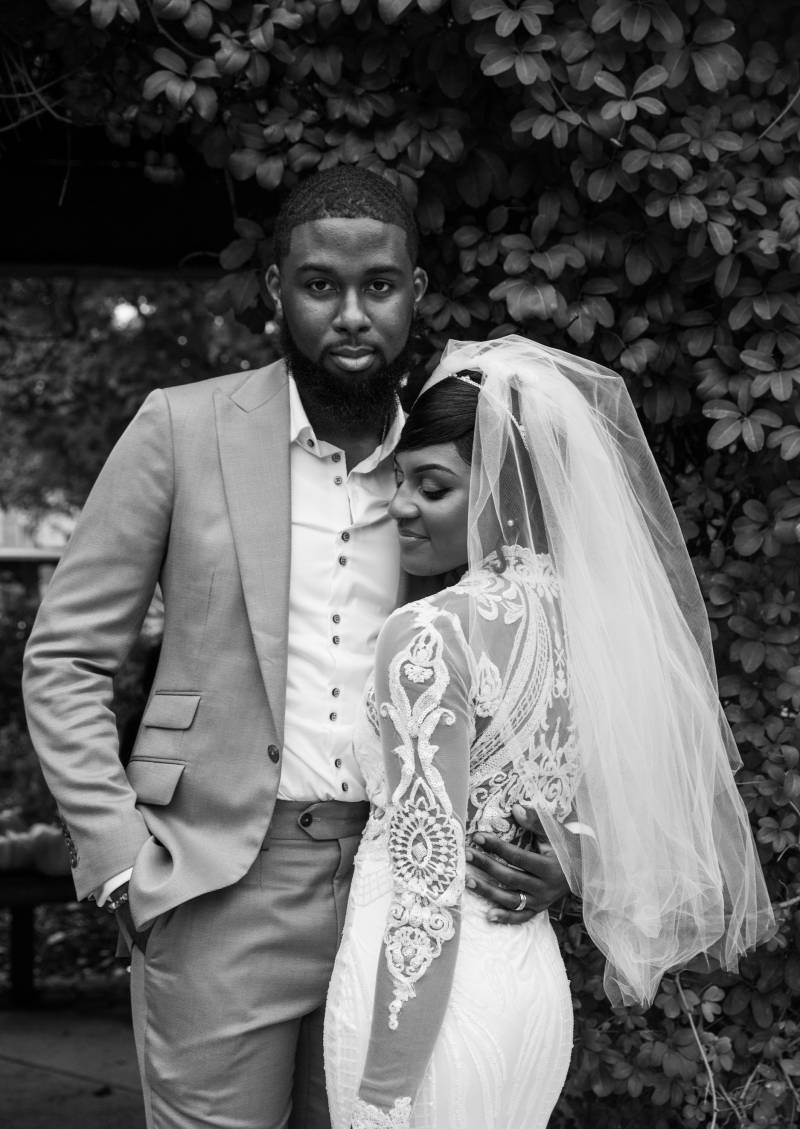 Wedding song:
"You for Me" by Johnny Gill. The lyrics were perfect for such a sensitive and sentimental time. But the true reason she picked the song was to make everyone cry the second she walked down the aisle.
What are you most looking forward to as a married couple?
Growing together. The wedding day is amazing, but so many people focus on the day and not the marriage. We are excited to learn one another and grow into our purpose! There are ideas that will be manifested through this union and we can't wait to be the light of the world for others. We will create a legacy that lives on forever.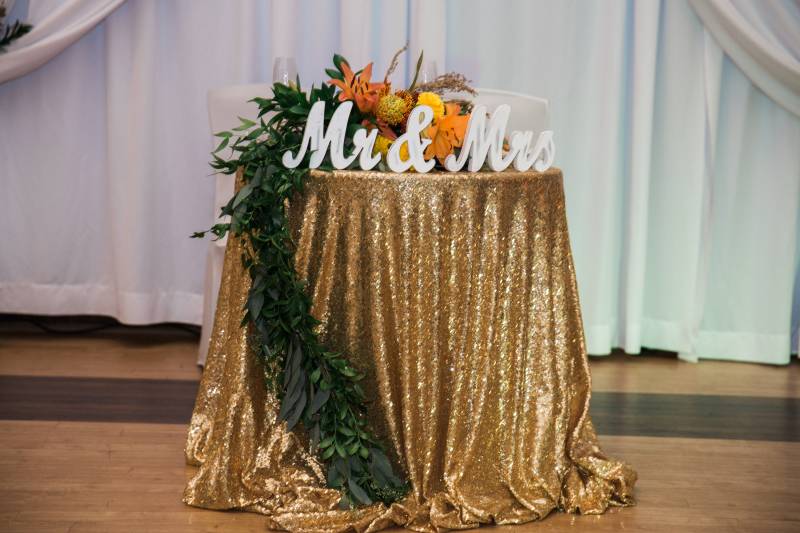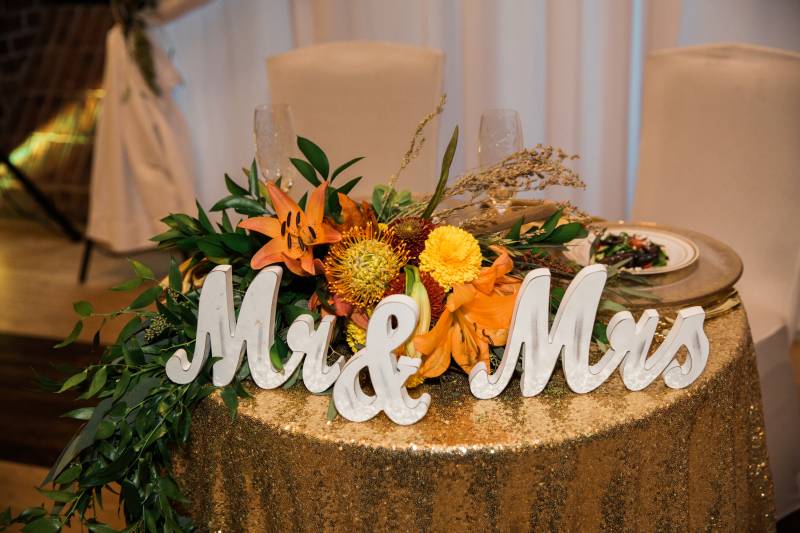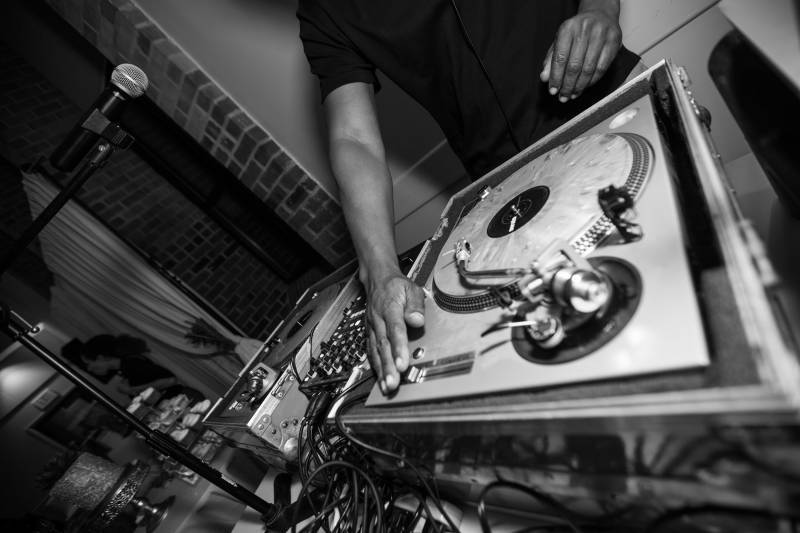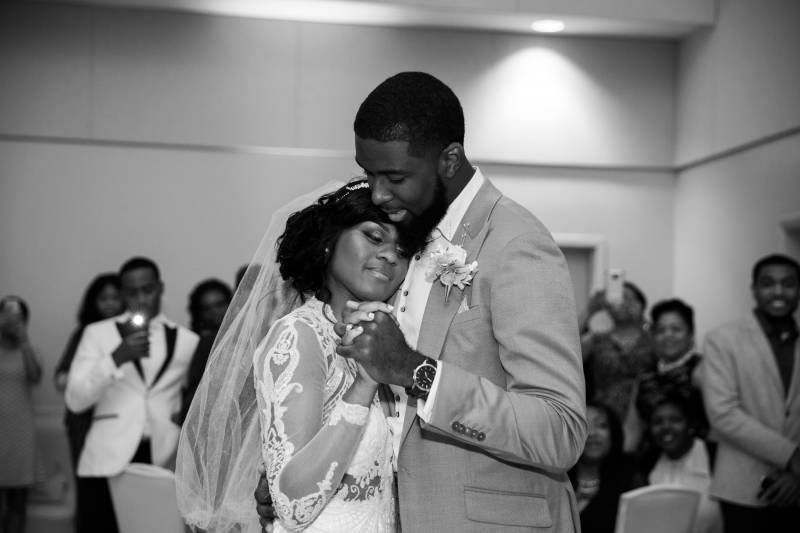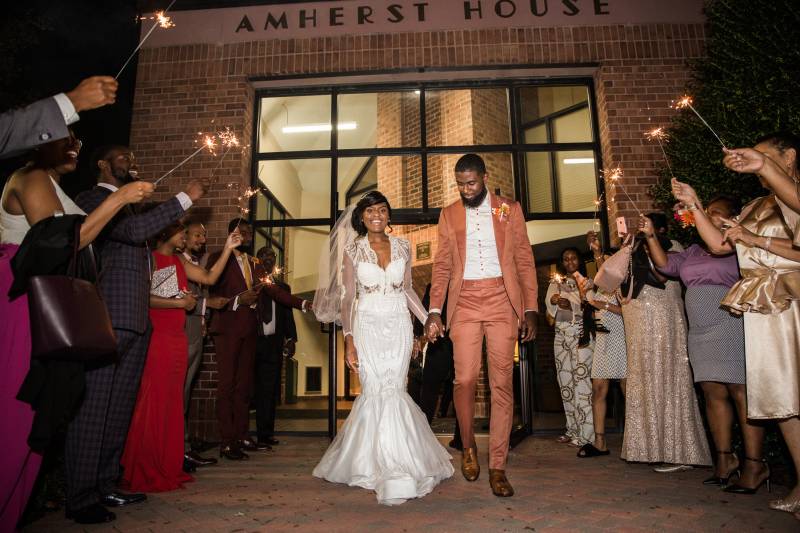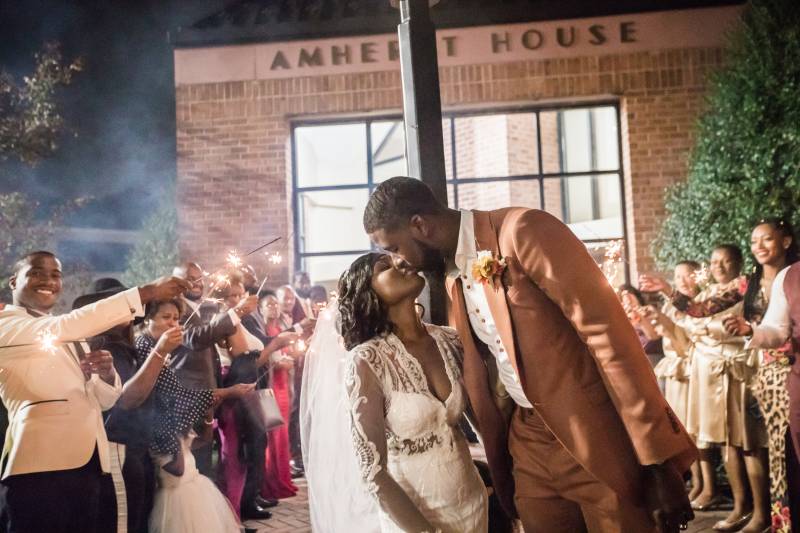 Advice for a Bride and Groom on their wedding day:
Gilbryonna: Stay calm and remember your wedding day is only about one thing. Marrying the man at the end of the altar.
Justin: The vows spoken at the altar aren't simply words, but they are the key that should be engraved into your heart. Enjoy the entire day because you are making a pact to love, protect, and band a house together with the woman you love. This day is only about you and your bride.
Please feel free to include any other interesting anecdotes from your big day:
She loved the surprise garter dance removal I planned out for her. She begged me for months to do it. I played it off and claimed I wasn't going to, but I came up with a nice quick routine the week of. I think everyone enjoyed it!
Congratulations to the happy couple! We wish you many years of wedded bliss!