Jasmine and Kevin met through a mutual friend during a probate for Jasmine's sorority in Newport News, Virginia. It was in April of 2015. She was in school for communications while Kevin was in grad school at The College of William & Mary. If you ask Kevin about the first time they met, he would swear that Jasmine didn't pay him any attention. After conversing a little that night, they said their goodbyes. But this pair ran into each other later at Kevin's fraternity party, which was hosted a few weeks after. On that night again, they only spoke when seeing each other and even then, Jasmine didn't recognize him. Finally, after some more exchanges, group chat interactions, and nearly six months after initially inquiring, Kevin offered to come to a game Jasmine was officiating and they grabbed a slice of pizza afterward. Now, they have been together a little over three years and are ready to give each other all the attention they deserve. Until that fateful day when they walk down the aisle, Jasmine and Kevin took time to celebrate their love with a contemporary dual-city engagement session, captured by Alexander Goodman of Goodman Productions.
Bride's full name, age and occupation: Jasmine Smith, 24, Financial Management Analyst
Groom's full name, age and occupation: Kevin Wiggins II, 26, Contract Specialist
Place of residence: Richmond, Virginia & Washington, D.C.
Engagement Shoot Location: Richmond, Virginia & Washington, D.C.
Wedding date: October 13, 2019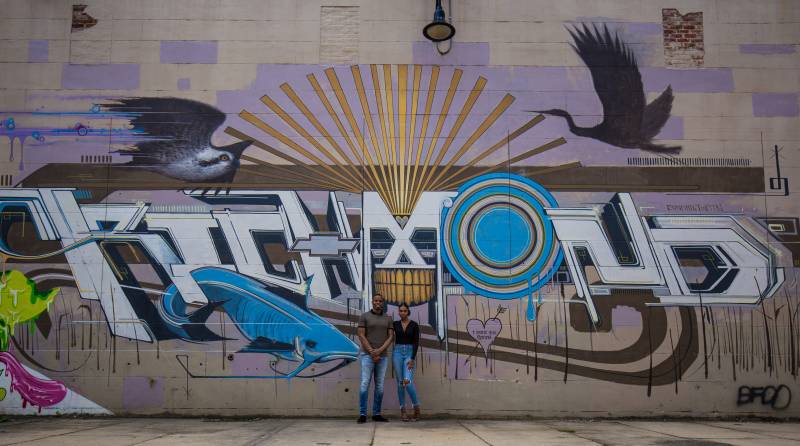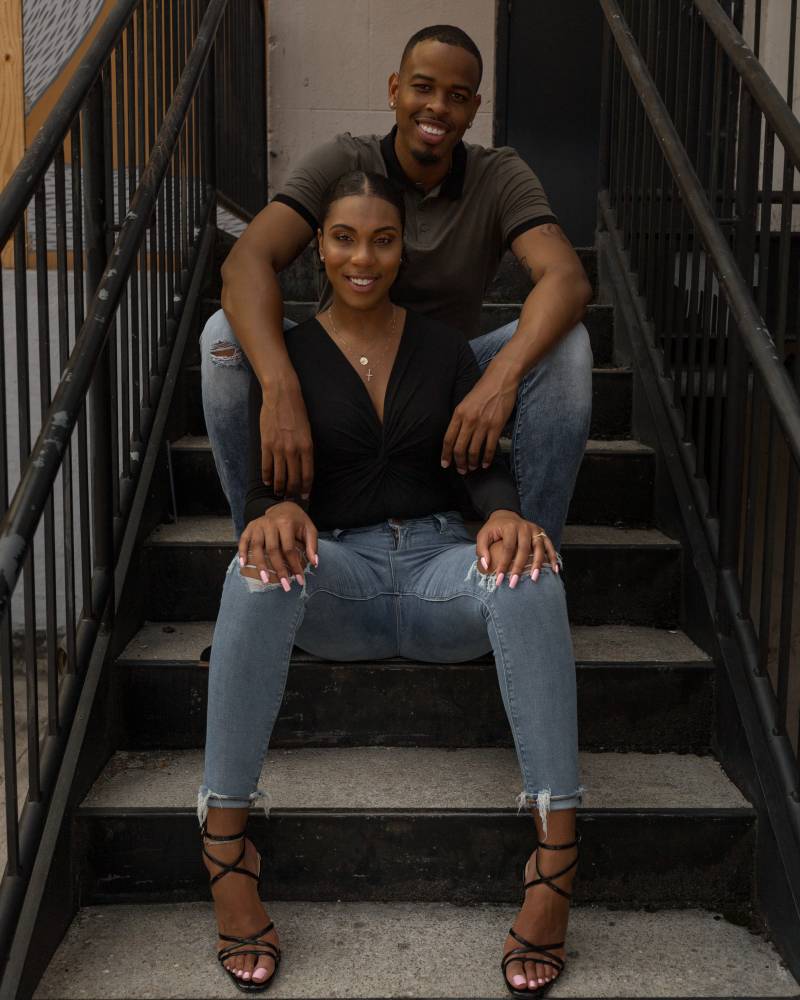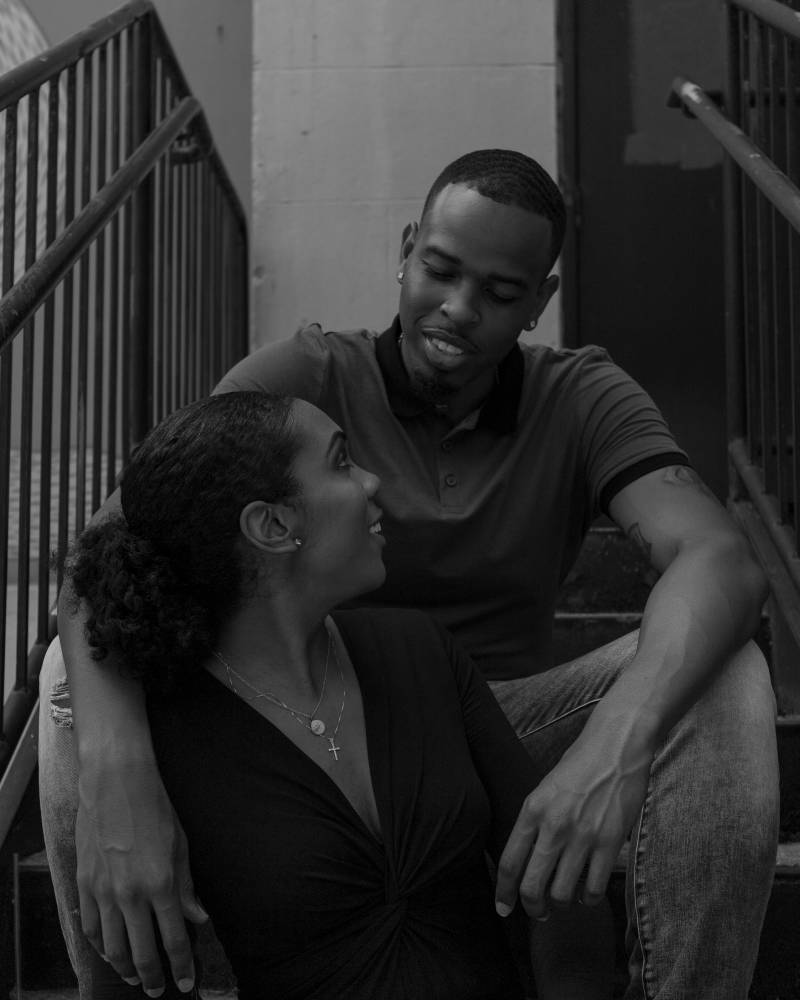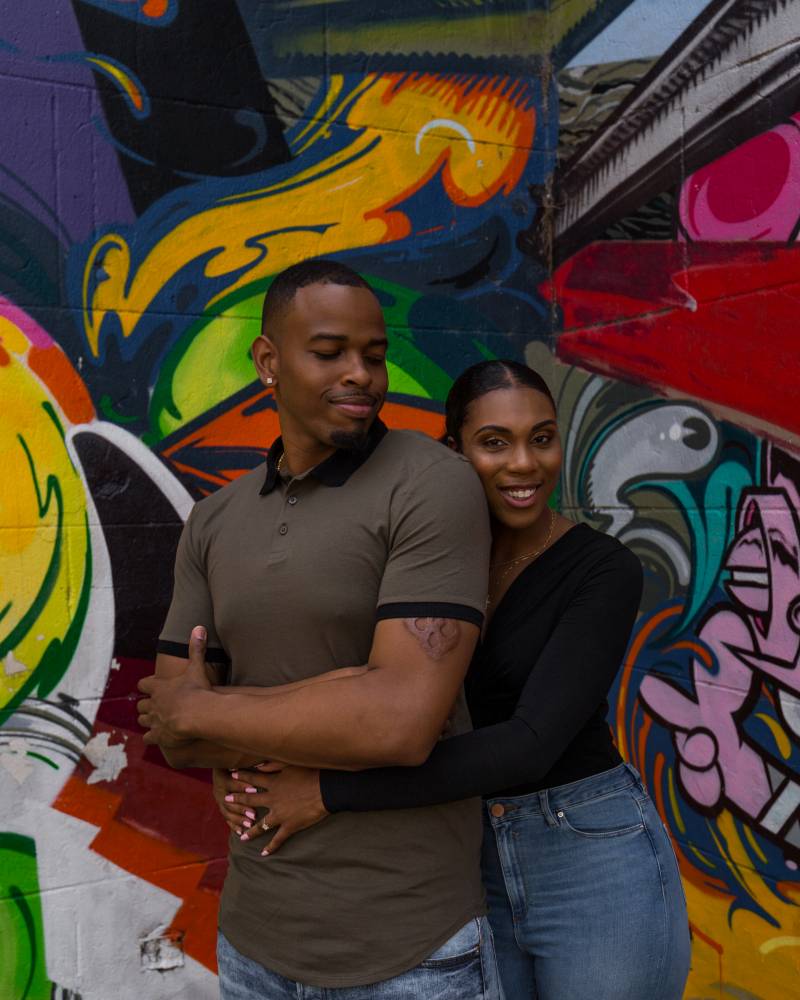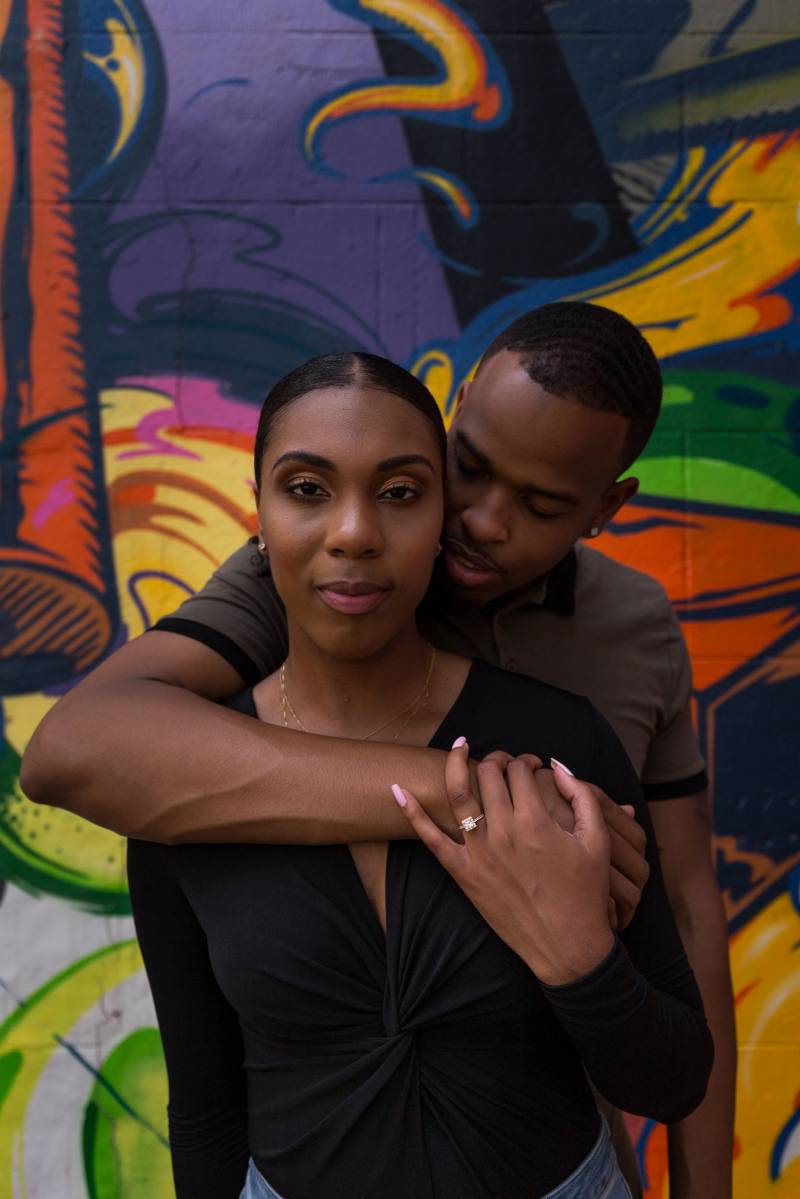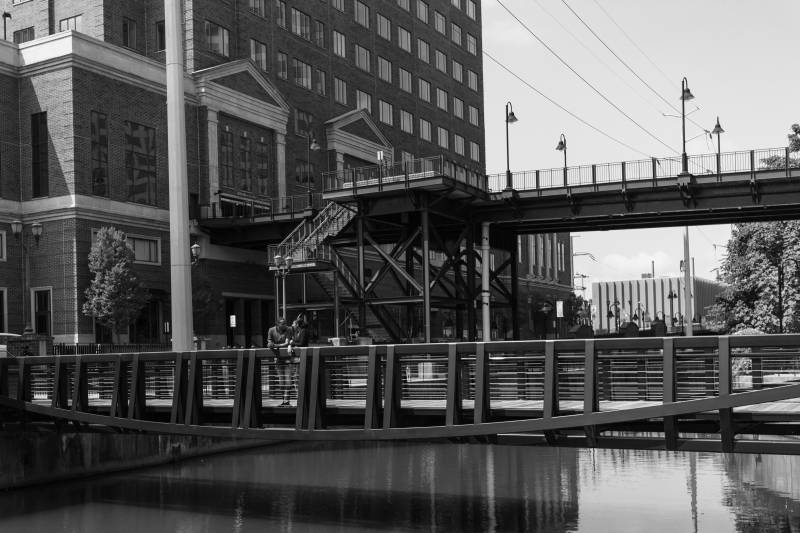 Engagement story:
Since the start of our dating, we have been in a long-distance relationship with me living in Richmond, Virginia, and Kevin in the Washington, D.C. area. Therefore, we only are able to see each other on the weekends. The weekend of my birthday this past January, I came up to visit Kevin. Not being a big birthday person, I let him know I didn't want to do much, but Kevin had other plans. Saturday, he had a day filled with activities, which started with us going on a private date to Art Jamz, a paint and sip spot. Following that, we went to a few other places before our reservation at 6 p.m. Or so I believed.
Leaving our hotel, Kevin told me that he had to go by the house to grab something he had forgotten. Once we arrived, I was shocked to be greeted by all my close friends and family for a surprise birthday party. When the time came to open presents, Kevin was last to give me my gift. He gave me a Louis Vuitton bag and inside the box was a shirt that read "Girlfriend" which was crossed out and underneath was the word "Fiance." It didn't register to me what was going on until I turned around and saw Kevin down on one knee asking me to be his wife. Of course, I said yes!
My most memorable moment from the evening is having all of my family and friends come and help celebrate my birthday, as well as support me and Kevin. I know he put a lot of effort into getting everything together, as well as keeping it a surprise. Just seeing everything come together put a huge smile on my face.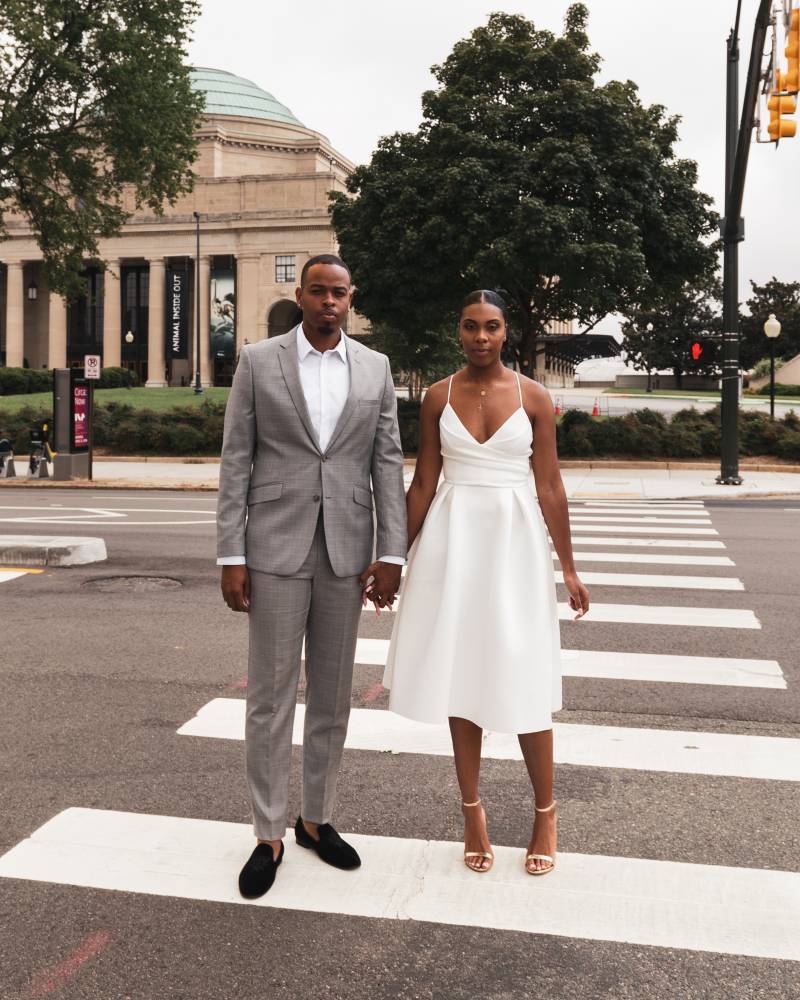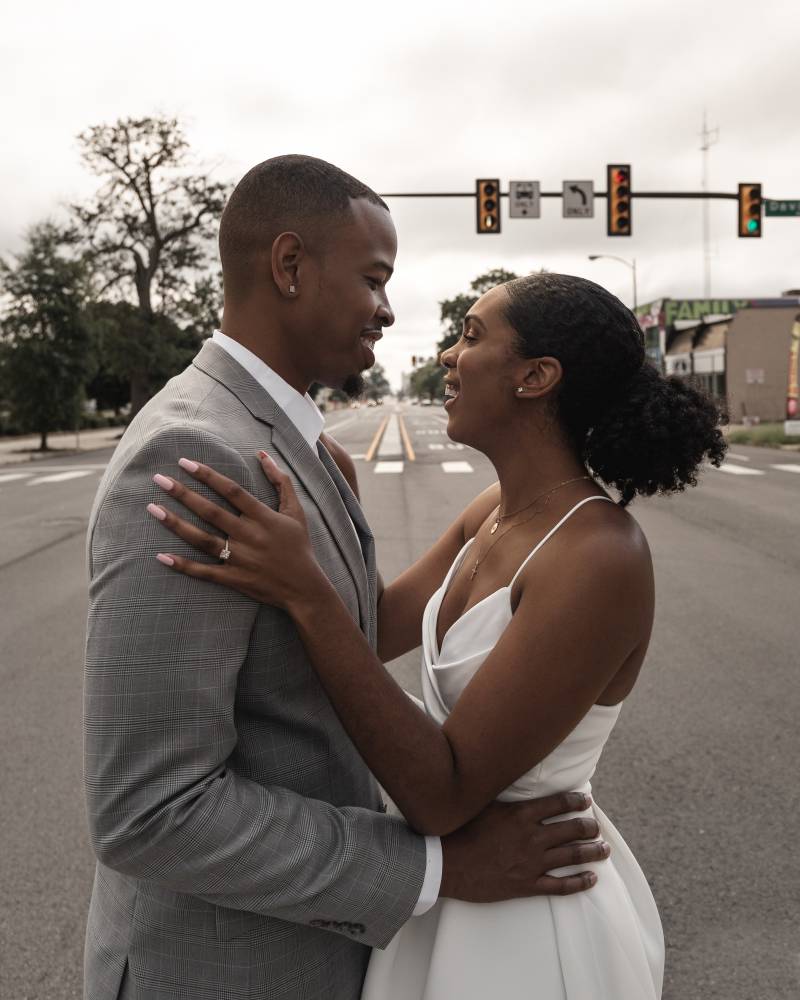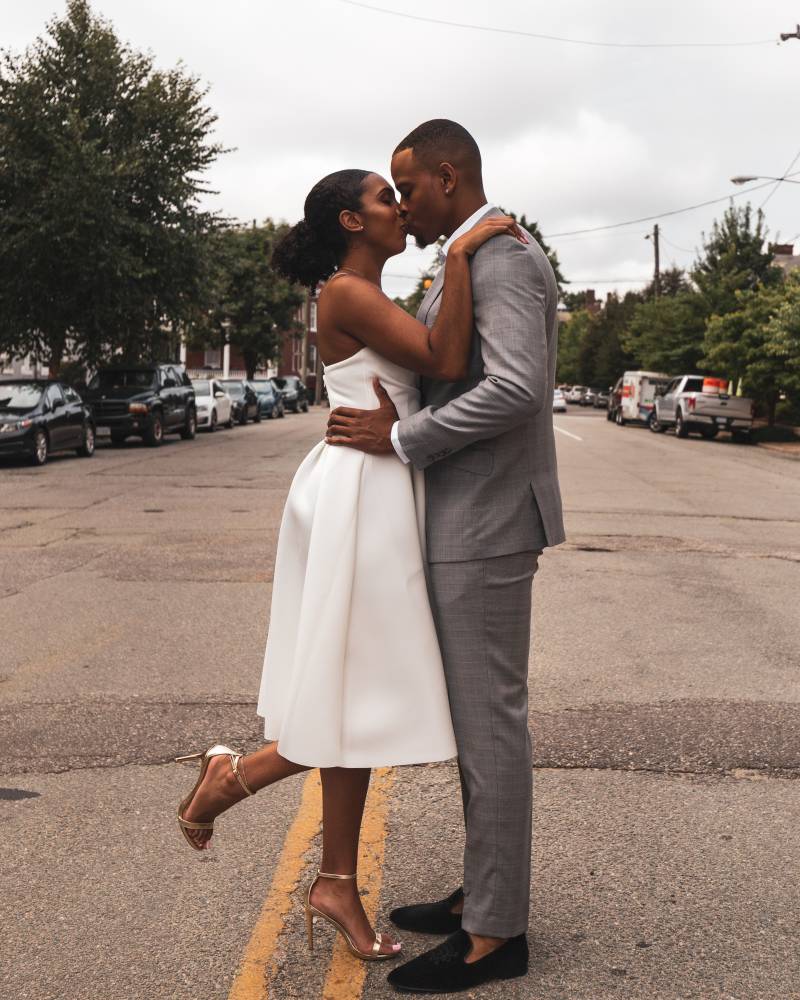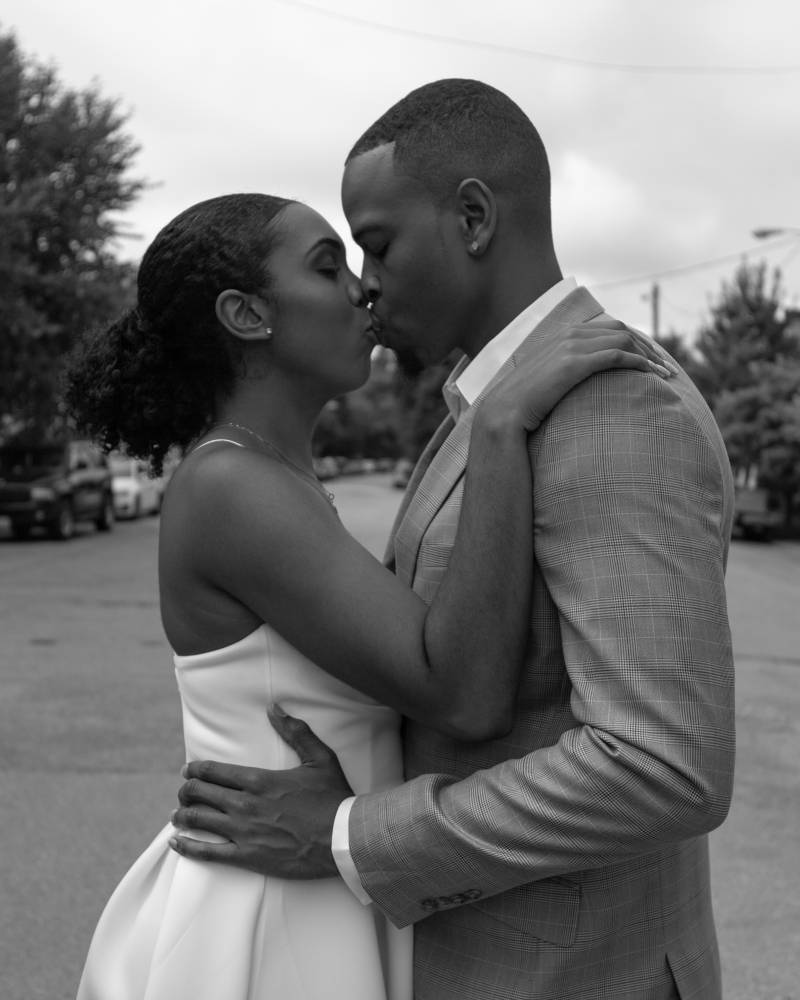 For the Groom: Walk us through the behind the scenes of creating this special day.
Talking to Jasmine before about her dream engagement, she would always bring up the video by Tank, "If Only You Knew," where he had planned a surprise party for his girlfriend. I also knew that she wanted her friends and family in attendance whenever that day would come. Therefore, when planning her special day, I wanted to give my dream girl her dream proposal. The hardest part on deciding when to propose was figuring out the logistics on how to get everyone together and Jasmine not knowing.
In November 2017, I took Jasmine to look at rings, as we had often done, and she found a ring that she fell in love with. After purchasing it a few weeks later, the planning commenced. I knew Jasmine did not want to be proposed to on any major holiday, so Christmas was out of the question. With her birthday coming up in January, I figured that would be a perfect time. I decided to throw Jasmine a surprise party at my house in D.C. during her upcoming birthday weekend. Leading up to the big day, I thought about what would be the best way to surprise her with the proposal.
With Louis Vuitton being her favorite designer, I thought what better way than to incorporate the brand with the proposal. Already having to pick up her Christmas gift from the Louis Vuitton store, I also asked for an extra gift box and bag to use as a spoof on her birthday. I had purchased a shirt which read "Girlfriend" crossed out with "Fiance" underneath, that I planned to put inside the box for Jas to see and read once opening the gift that night.
Already in December and with her birthday approaching quickly, I continued to plan the special day reaching out to her friends and family to invite them. I had to use alternative methods other than text to invite everyone knowing that Jas could possibly find out about the party beforehand if not being careful. The plan was for Jas and me to have a day full of activities, while my mom and sister decorated the house for the surprise party. Jasmine was under the impression we had dinner reservations at 6 p.m. in the National Harbor, but when we were leaving the hotel we were staying at for the night, I mentioned to her that I had to go back by the house because I had forgotten something.
Once we arrived at my house, I convinced Jas to come inside with me briefly before going to dinner. Opening the door, Jasmine was shocked to see the house filled with her friends and family from all over. We celebrated throughout the night and when it was time to open the presents I moved to Phase 2 of "Operation Engagement." I had a Snapchat filter set not only for her surprise party but also at 8 p.m. with a "She Said Yes" filter. Strategically planned, I let Jas open all of her gifts before giving a brief speech about the history between us, which led up to her opening my gift. I gave her the Louis Vuitton gift bag, which had a shirt wrapped in the box. And once Jas read the shirt, I proceeded to ask her to be my wife. Mission accomplished!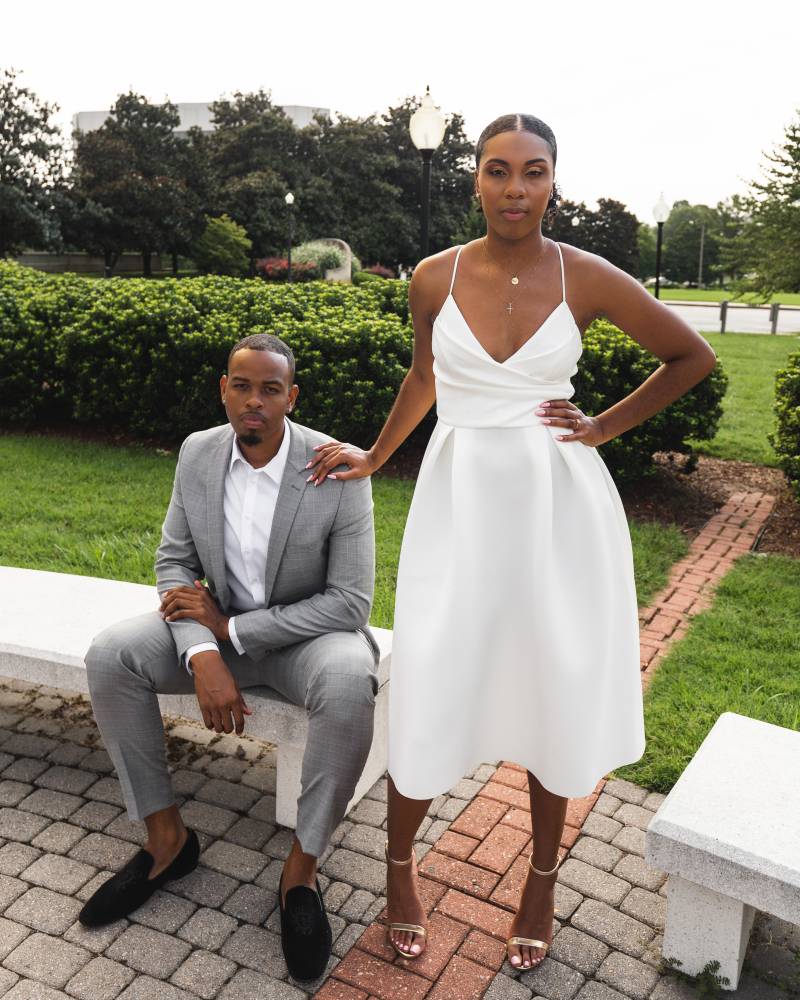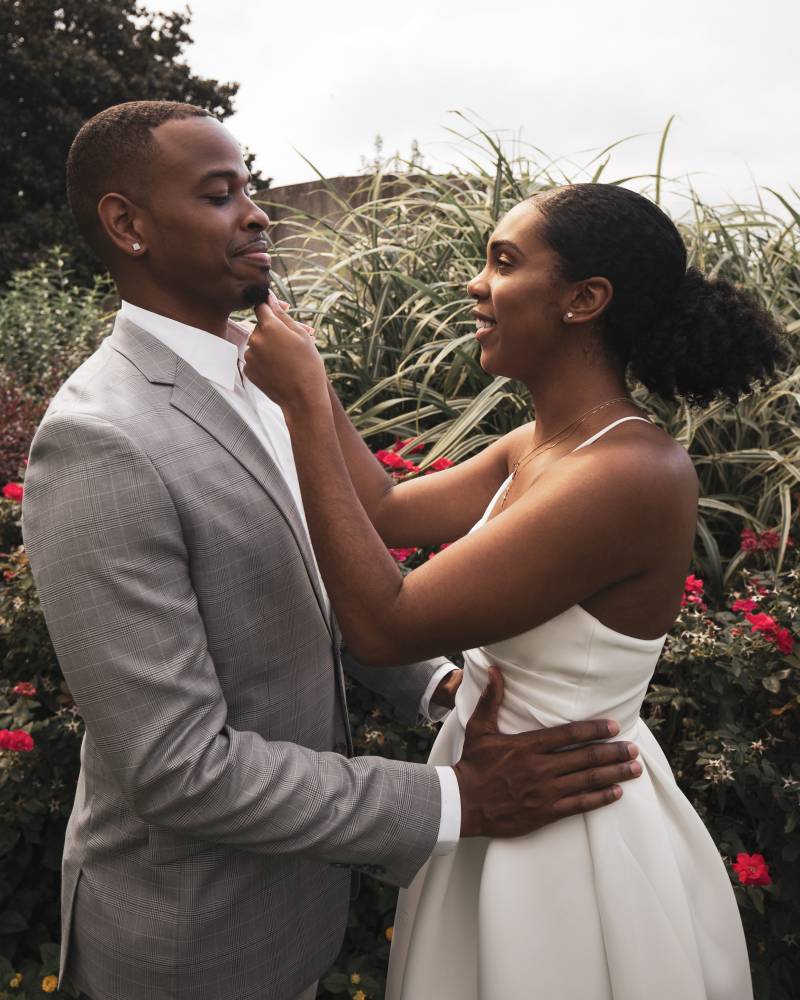 What makes your love special?
Love is kind, patient, forgiving, and unbreakable. Those four elements make up our relationship. Kevin first and foremost is my best friend. We talk about any and everything. When I need him, I know he is only a phone call away. I also think having a long-distance relationship has helped us in many ways. We only get the chance to see each other on weekends so when we do spend time together we really value it and take it all in. Both of us know what we want our love to look and feel like and as long as we're on the same page in our relationship, everything will fall into place.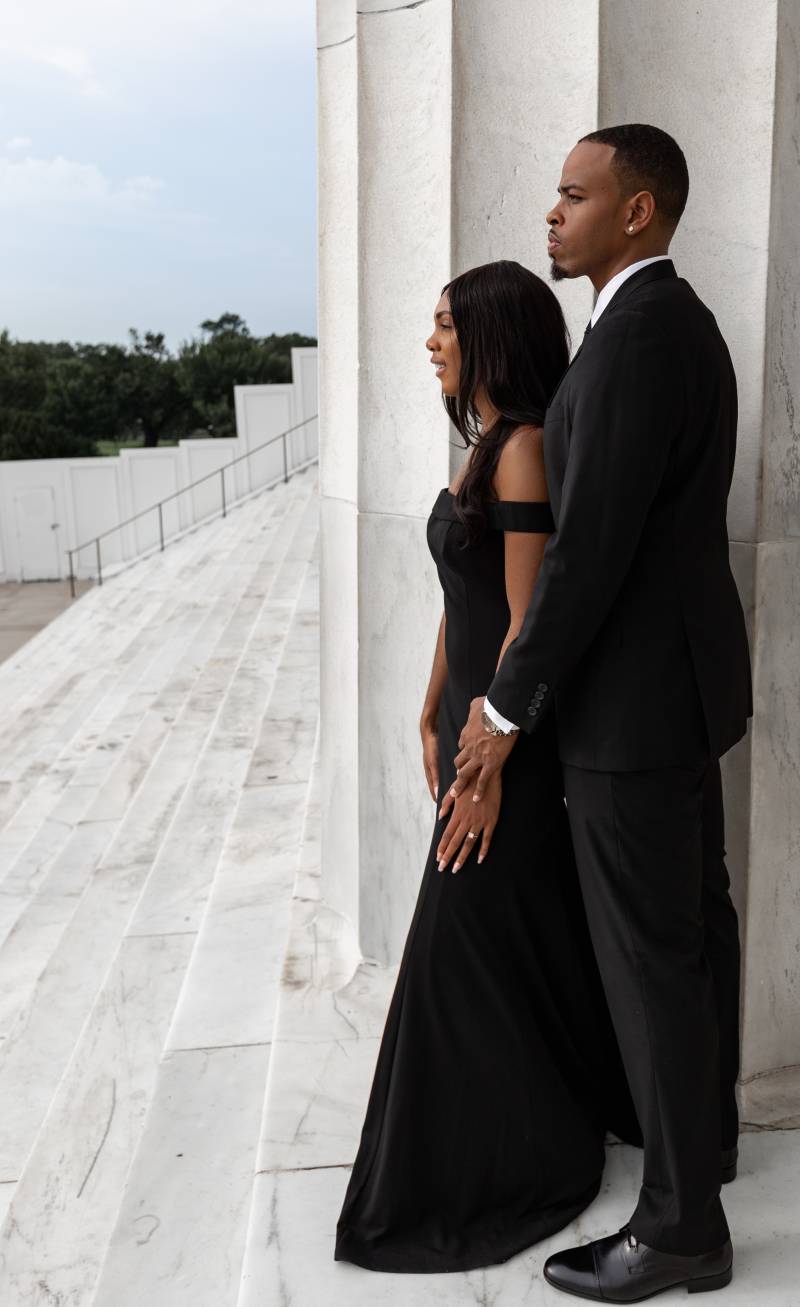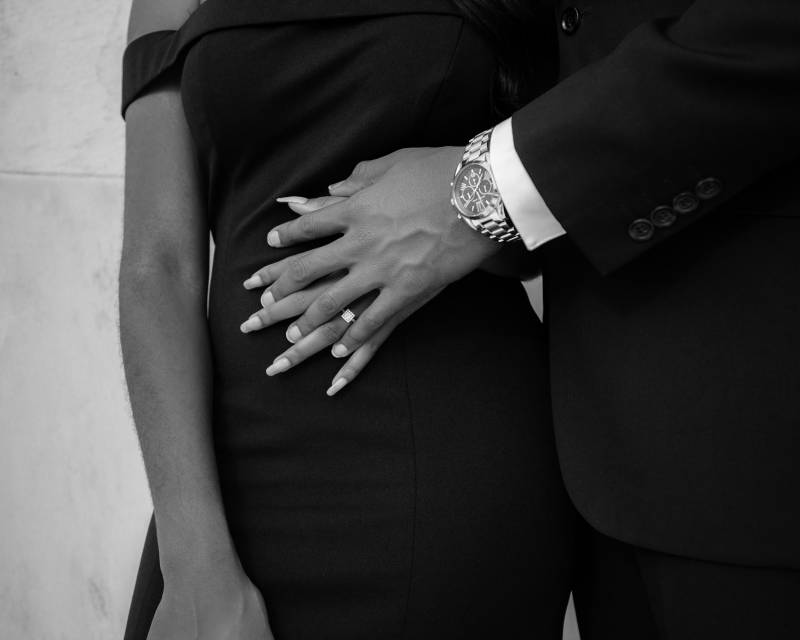 What was the theme of your shoot?
"A Tale of Two Cities." Kevin and I are in a long-distance relationship. He lives in Washington, D.C. while I live in Richmond, Virginia. We wanted to incorporate both locations because we spend our time split between the two. Our vision was to have the D.C. shoot to be more elegant with minimal colors. That's why we decided on the black gown and suit. In Richmond, we wanted to go with a fun, vibrant, and chill vibe. You really see our personalities coming out in the Richmond shoot.
Were there any memorable moments during the shoot?
The most memorable moment for us would have to be us just taking in the sights of the engagement shoot. From the scenery to interacting throughout the photo shoot with onlookers. It became surreal and just gave us another moment to enjoy the process of our engagement.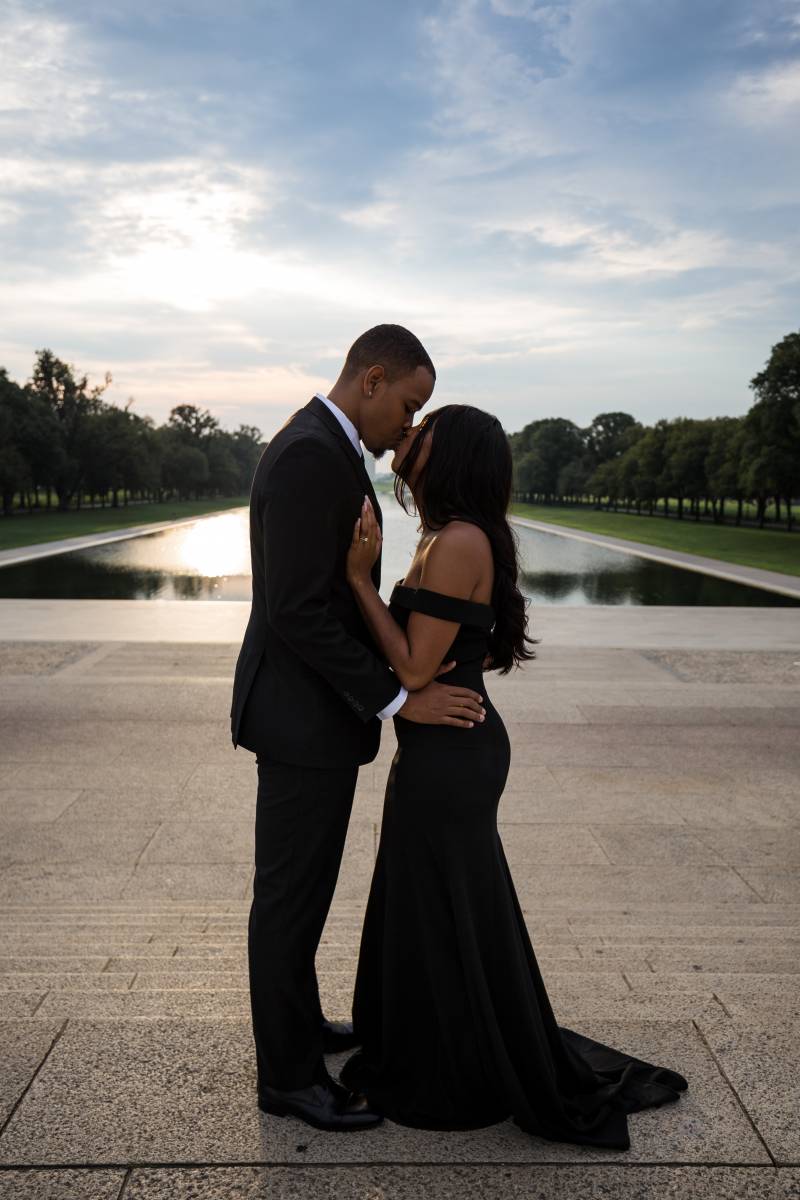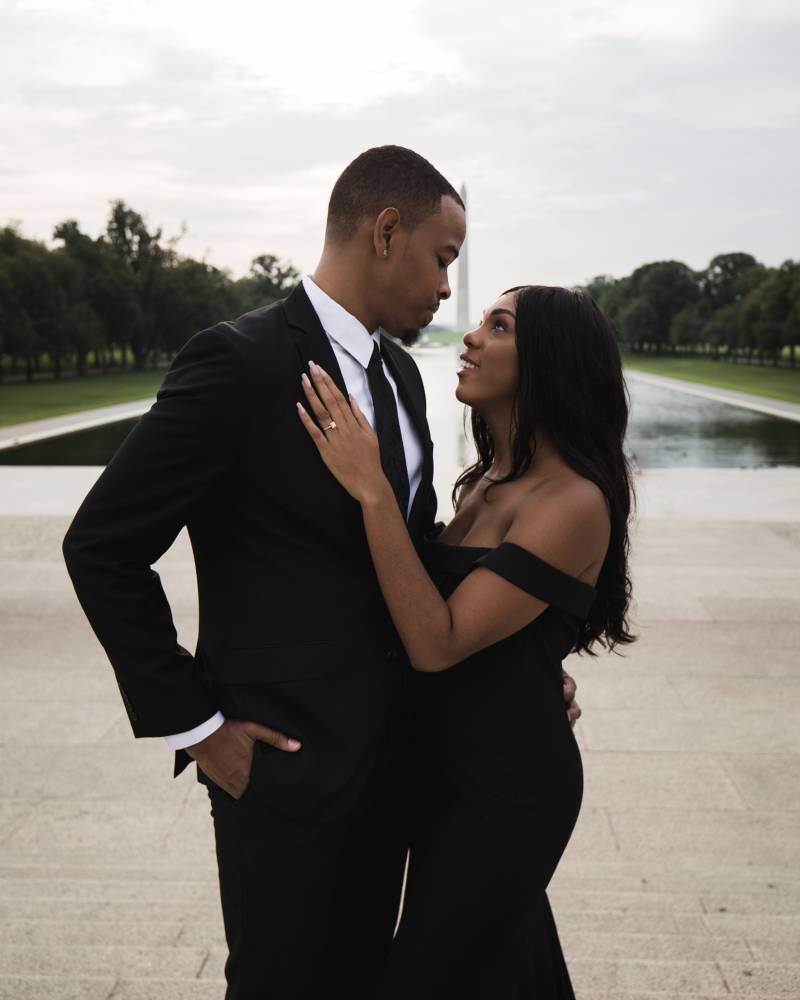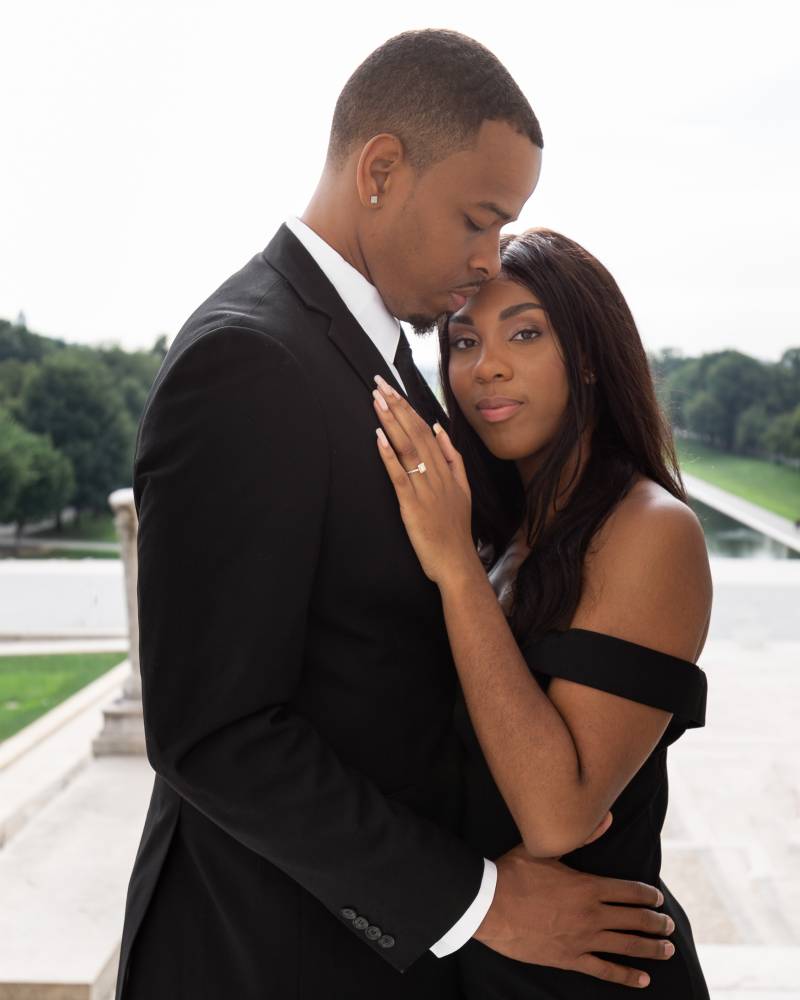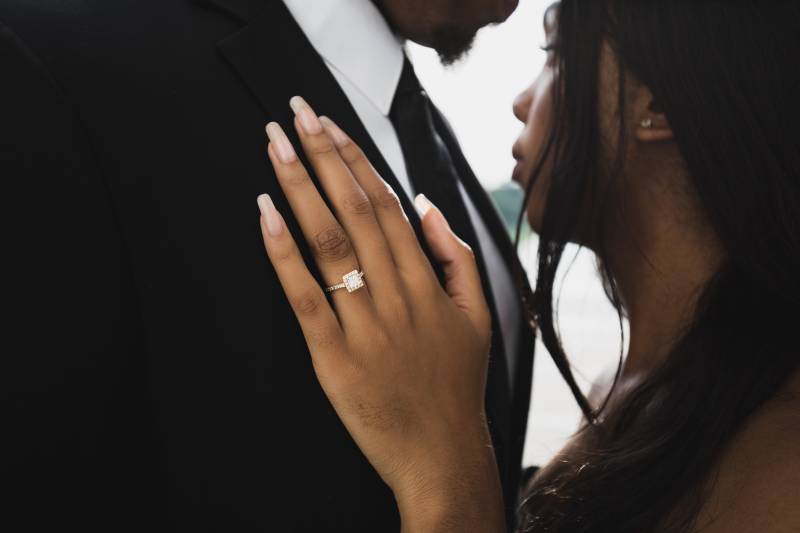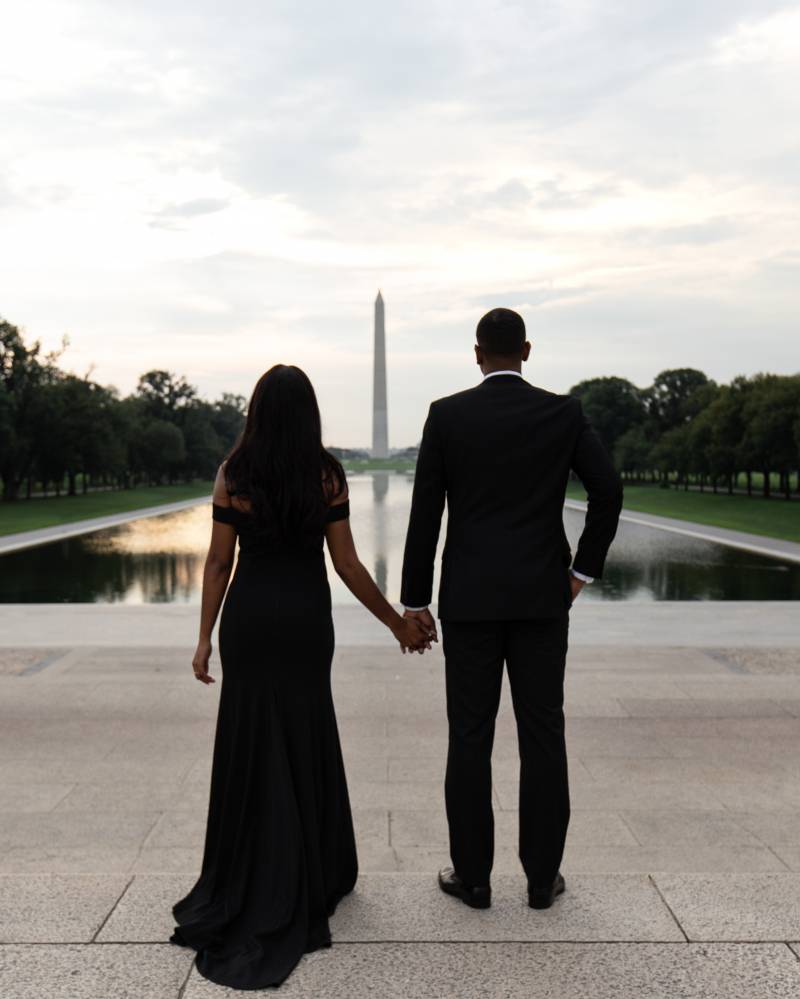 What are you most looking forward to about your wedding?
Kevin and I are both looking forward to first seeing each other when I am walking down the aisle.

Have you started planning your wedding?
Yes, we have already solidified a wedding planner. We also have our venue, caterer, photographer, as well as our videographer. I think we are making great progress.
Congratulations to the happy couple! We wish you a fruitful wedding and marriage.