Lauren and Jarvis met as incoming college freshmen at Clemson University in 2007. They started dating in 2008, and although they did take some time apart, they still like to consider that they've been together all along because they couldn't even go a day without communicating. With over a decade of going strong, Lauren and Jarvis couldn't wait to get hitched--which is why they eloped with a romantic rooftop ceremony at the Ventanas in Atlanta, Georgia. Check out their intimate journey to husband and wife, captured by Vania Photo Studio.
Bride's full name, age, and occupation: Lauren Hughes, 29, Engineer
Groom's full name, age, and occupation: Jarvis Marsh, 29, Engineer
Place of residence: Atlanta, Georgia
Wedding date: April 26, 2018
Wedding location: Ventanas - Atlanta, Georgia
Wedding theme: Blush tones - blush pink, light blue, ivory, rose gold, gold, white
Honeymoon Destination: Negril, Jamaica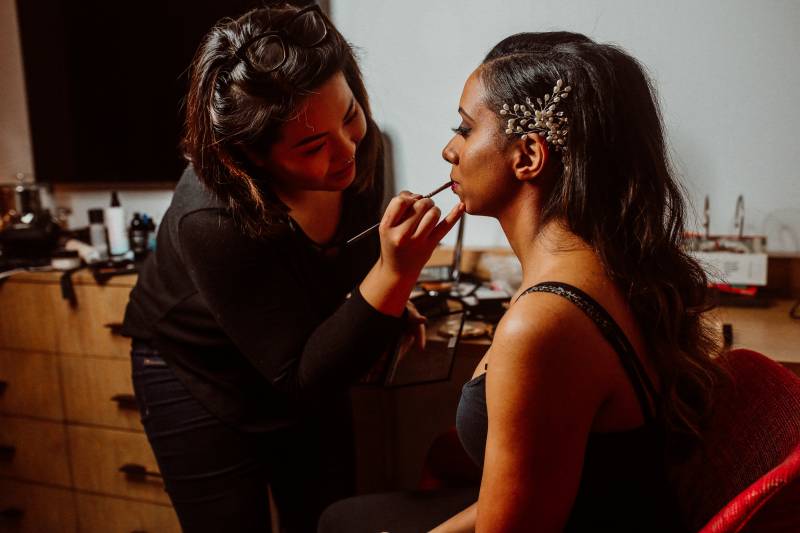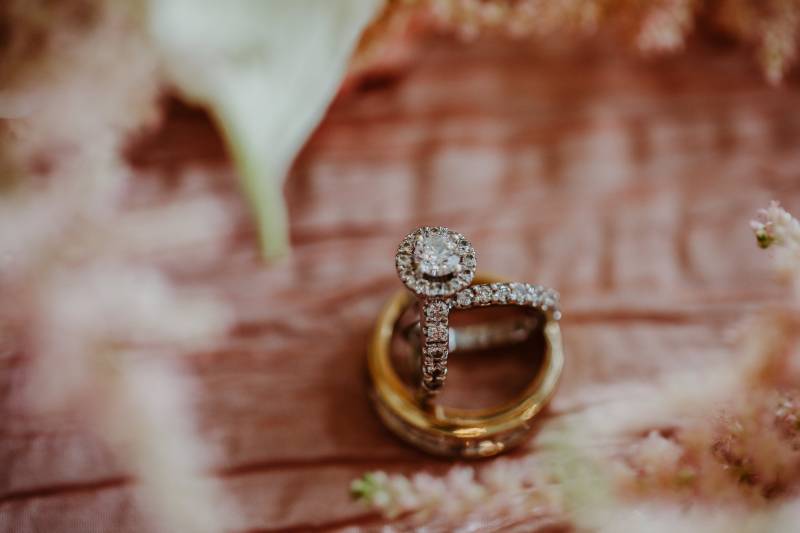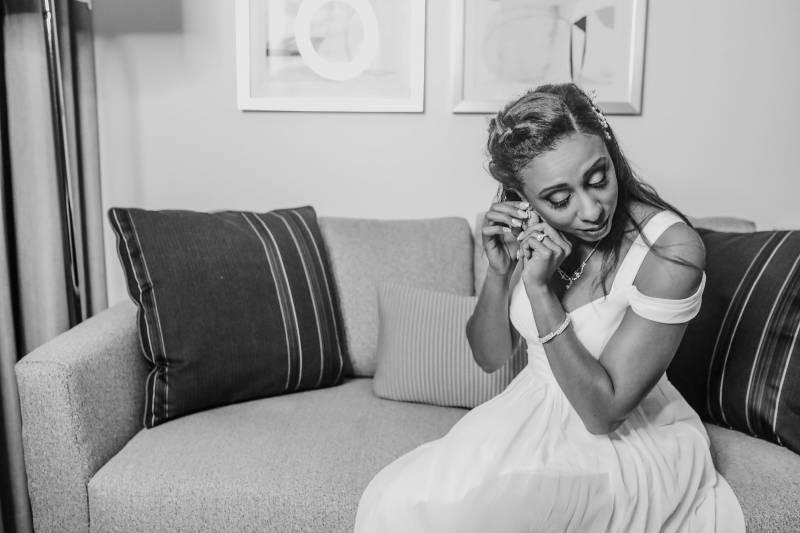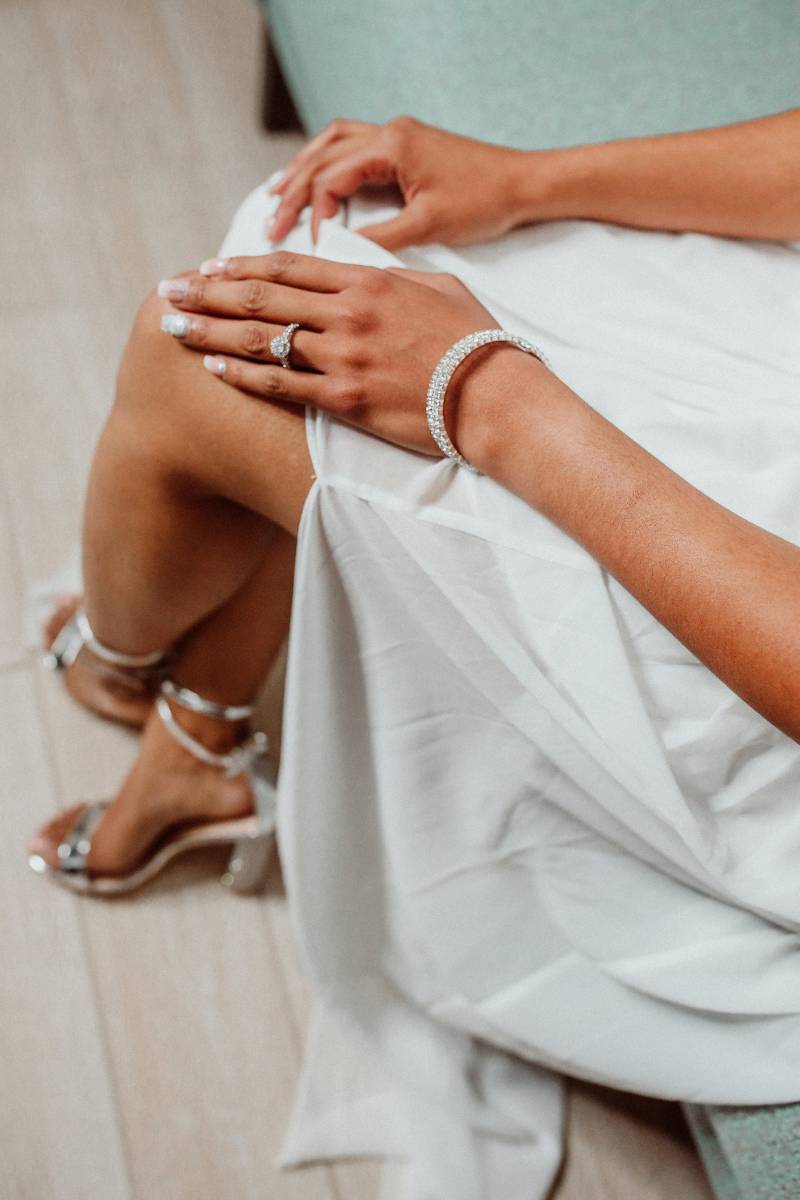 Engagement story:
Jarvis proposed on our anniversary date, April 26, 2017. I had no clue that he was planning on doing this - all the while he had already asked my parents for their blessing. We spent the day at Myrtle Beach in South Carolina earlier, and when we came back to my house, he arranged a special, yet private proposal with a video reel and all! I was so surprised at the amount of prep work and planning that was involved without me finding out. Rose petals and candles in a dimly lit room, I knew at that moment why he was acting differently all day!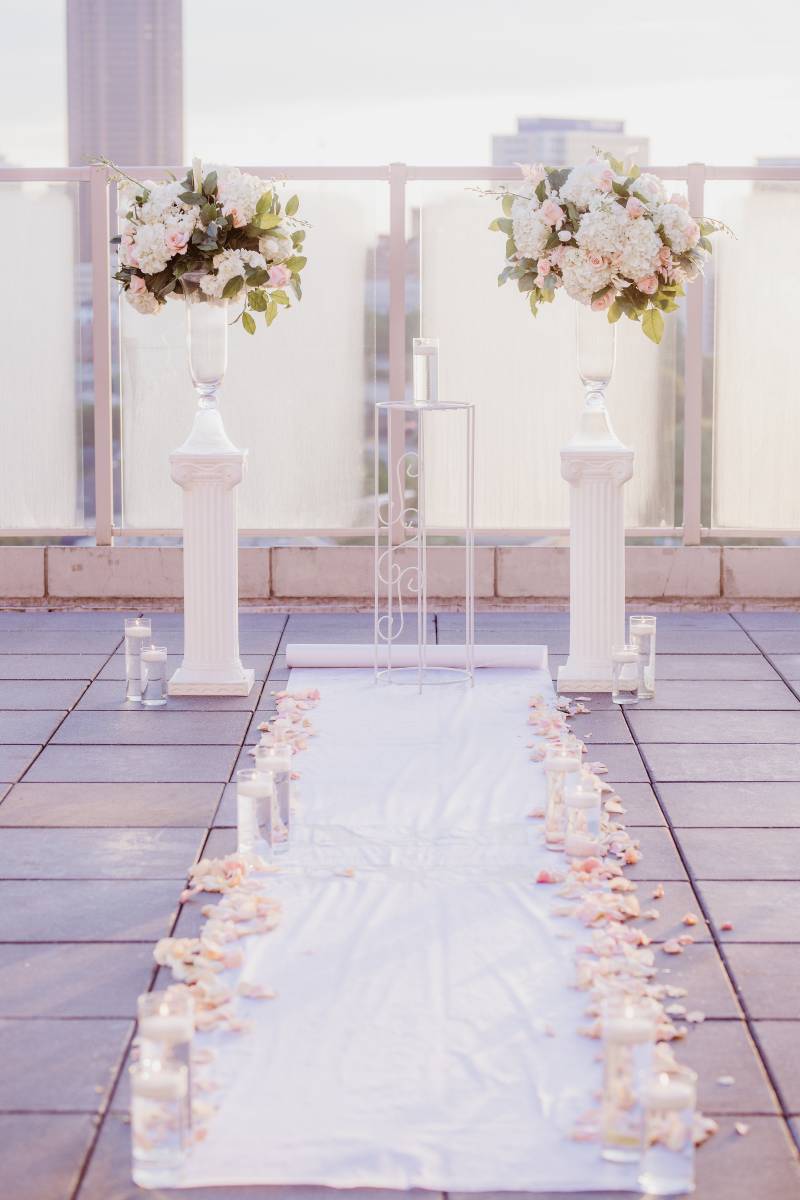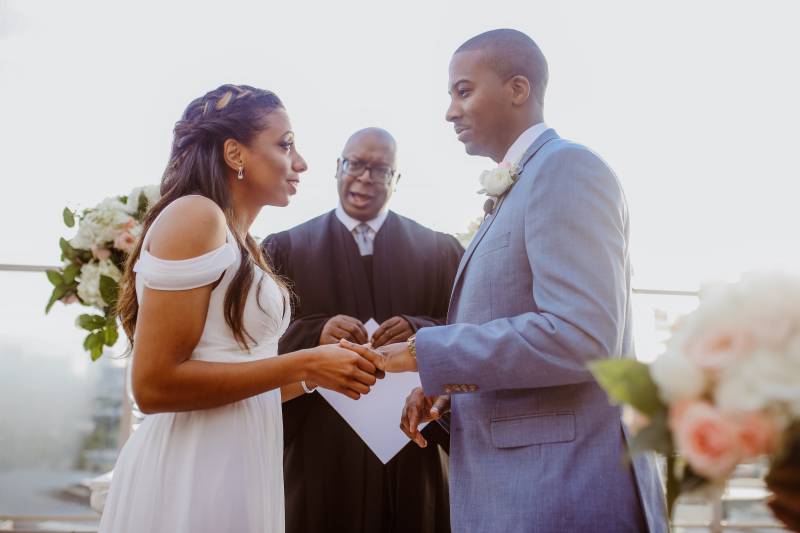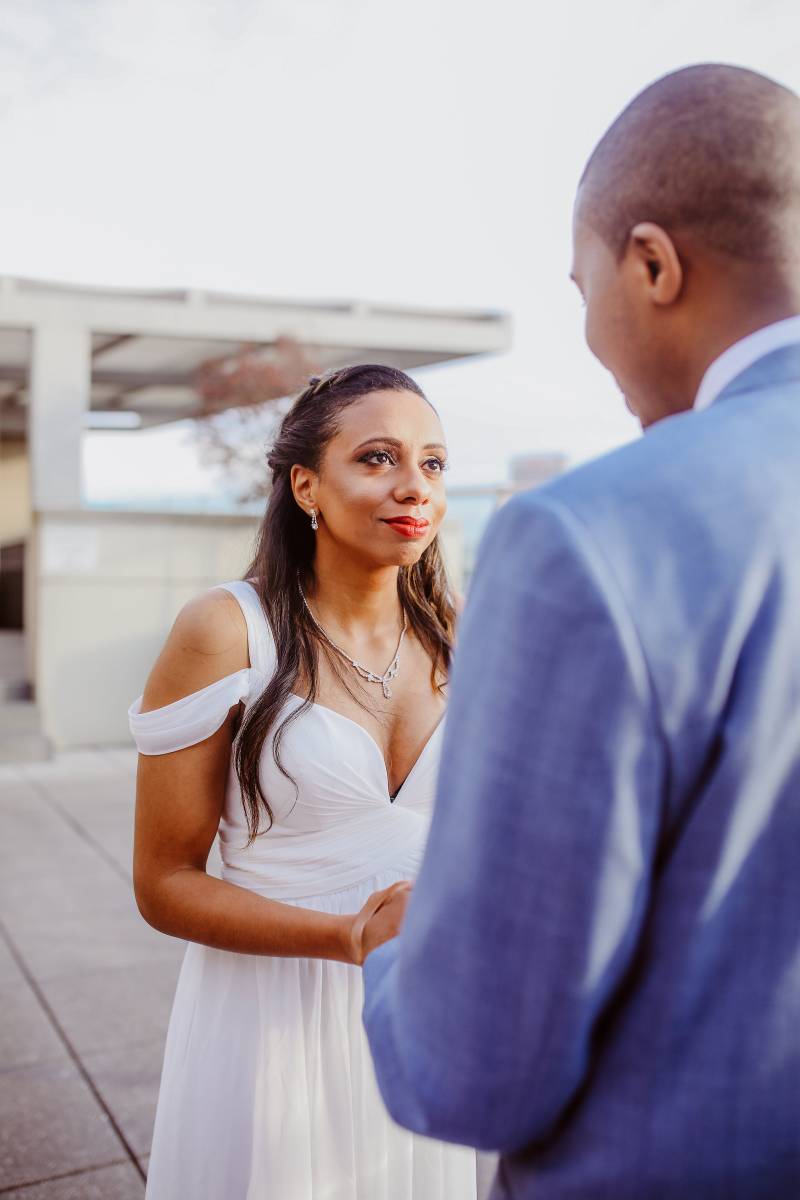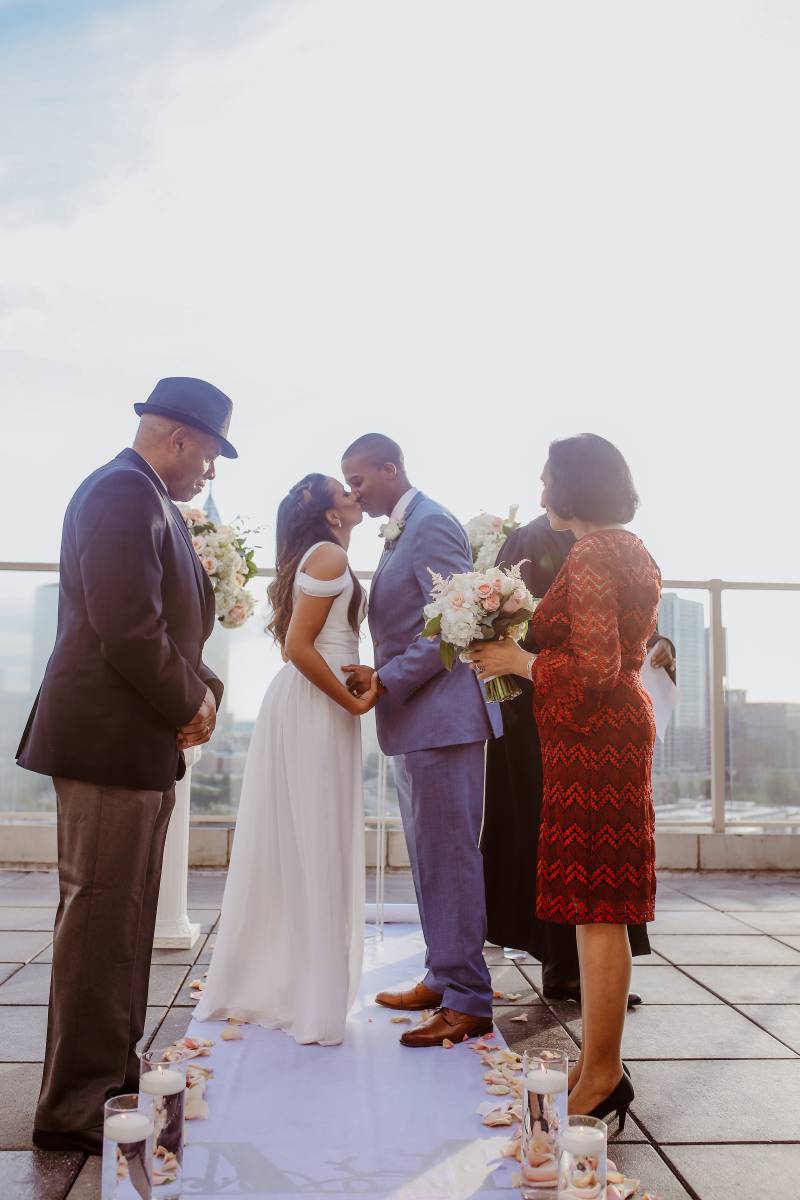 From the Bride:
I felt very surprised! Once again, Jarvis hit me with yet another surprise without me knowing. We had planned to go to the courthouse, but ended up agreeing to elope in Piedmont Park. He had a car pick me up, but the driver instead dropped me off at the Hilton Garden Inn downtown, where a lady greeted me by name upon arrival outside. She led me to the elevator where we went to Ventanas where Jarvis surprised me with a privately intimate setup for a sunrise elopement. When I walked out, I remember Daniel Caesar's "Best Part" playing with this intimate setup painted an indelible memory that can never be erased! I jokingly said when meeting him and the judge at the altar, "It'd be something if my parents walked around the corner," - and they did just that! My sisters and nephew did, too. Apparently, his parents couldn't make it, but I was happy with the additional surprises which helped to make our wedding day memorable. These are only a few examples that demonstrate how good of a man he is to me, and for these - and the many more that everyone else doesn't get to see - I am so grateful that god has placed him in my life.
From the Groom:
Upon waking up I was excited, but yet worried, about the weather ruining our chance of having a rooftop terrace ceremony with the Atlanta skyline in the backdrop. I watched the weather closely the entire week and the chance for rain never went completely away. The day prior to the ceremony I checked the weather and it was showing a four-hour window with minimal chance for rain during our ceremony time. When I woke that morning, the forecast had not changed so I was relieved. My only worry was not having enough time to get everything set up for the surprise sunrise elopement, and making it a few more hours without Lauren finding out about the surprise location.
After getting dressed and walking out onto the terrace, I began to get nervous. Everything wasn't coming together as fast as I would have liked it to, but Leneille (my florist and planner) ensured that everything would be in place when Lauren arrived. As the ceremony time came near, the sun rose over the horizon and everything was in place as Leneille said it would be. It was a perfect morning - a clear sky with scattered clouds and a beautiful sunrise over the Atlanta skyline. It was a very beautiful morning and I was thrilled!
When Lauren walked out the French doors onto the terrace, all I could do was smile. She was beautiful! To make it even better, she was totally surprised! While walking down the petal-lined runner into position, Lauren was just admiring the venue, decor, and beautiful sunrise over the city skyline. I remember holding her hands and asking her what she thought about everything. She then made the remark, "It'd be something if my parents walked around the corner," and I then answered, "the surprise ain't over yet." Through the door her parents walked in, followed by her sisters and nephew. At that point, she began to shed tears as she greeted everyone. At that moment, I was satisfied because I knew it was a special moment that she would cherish forever.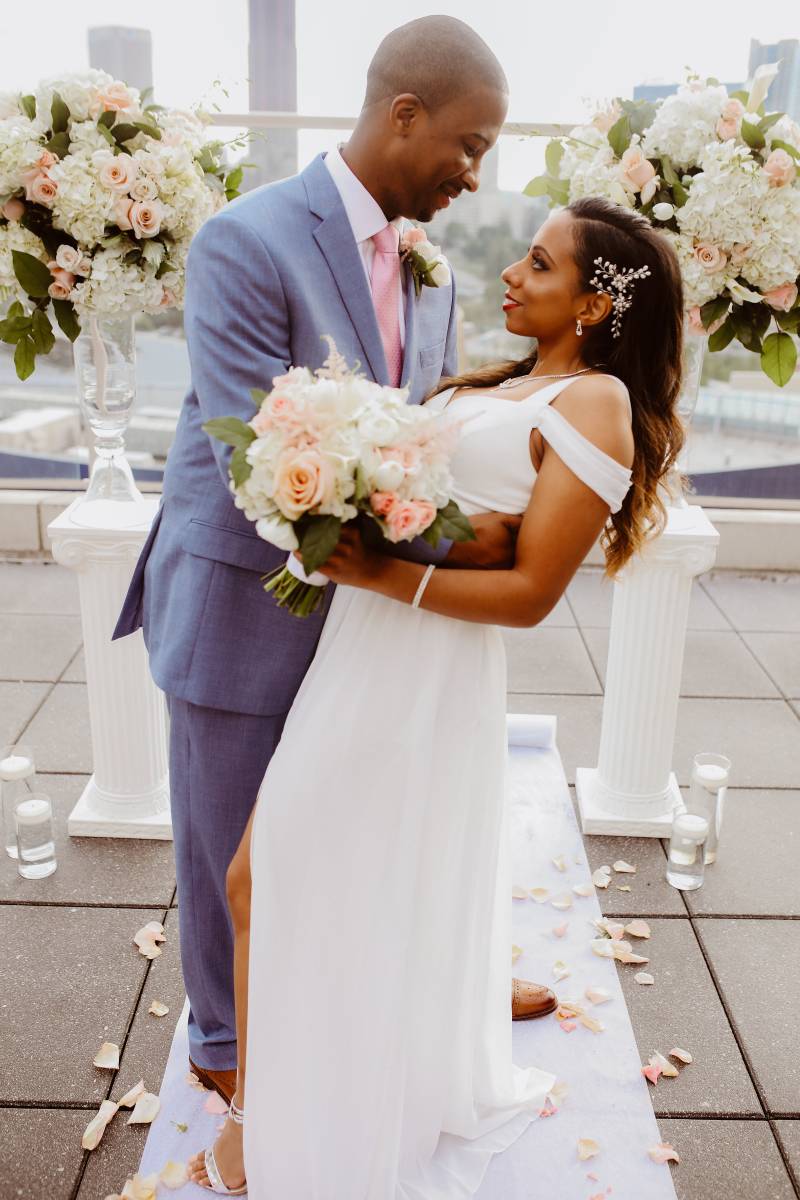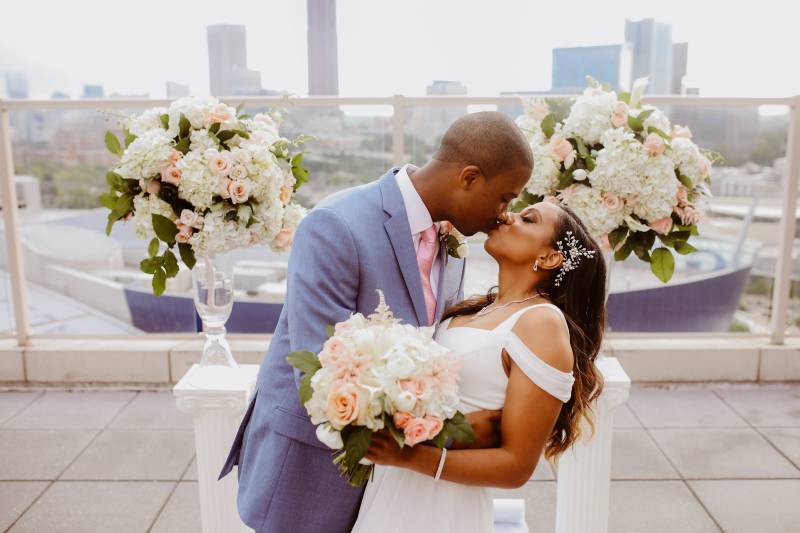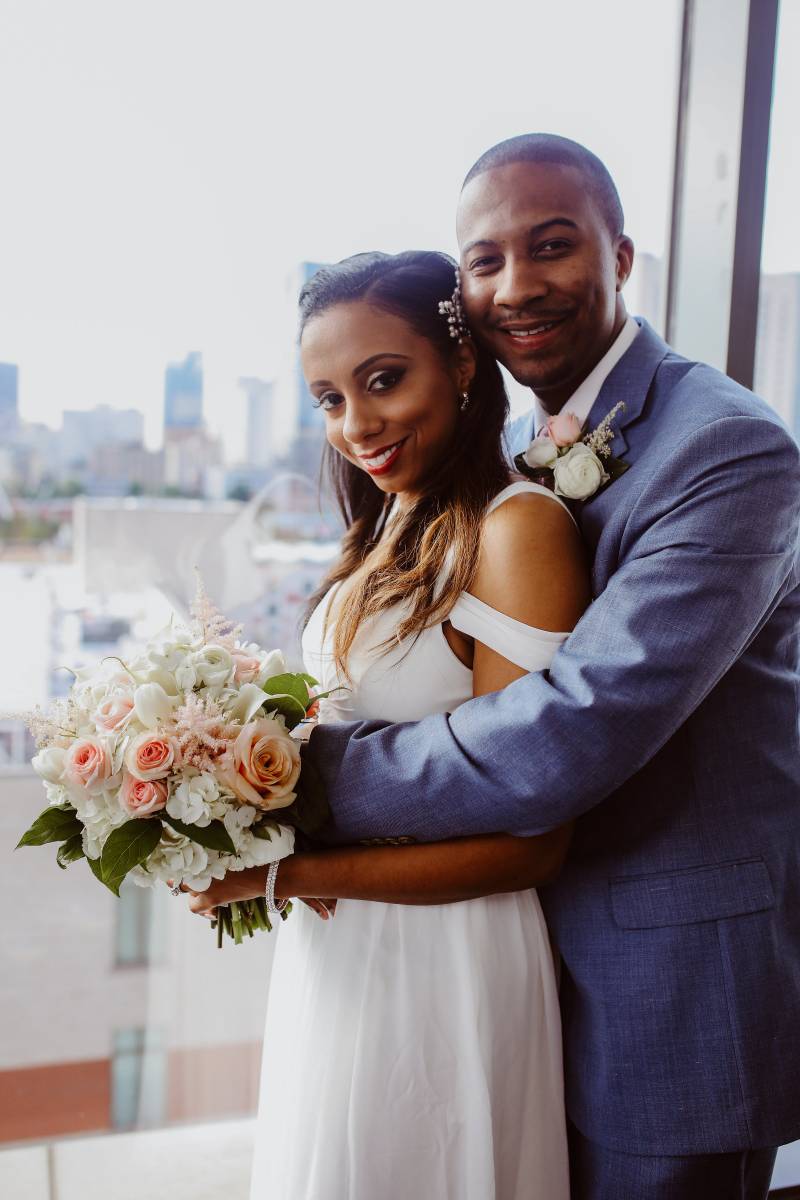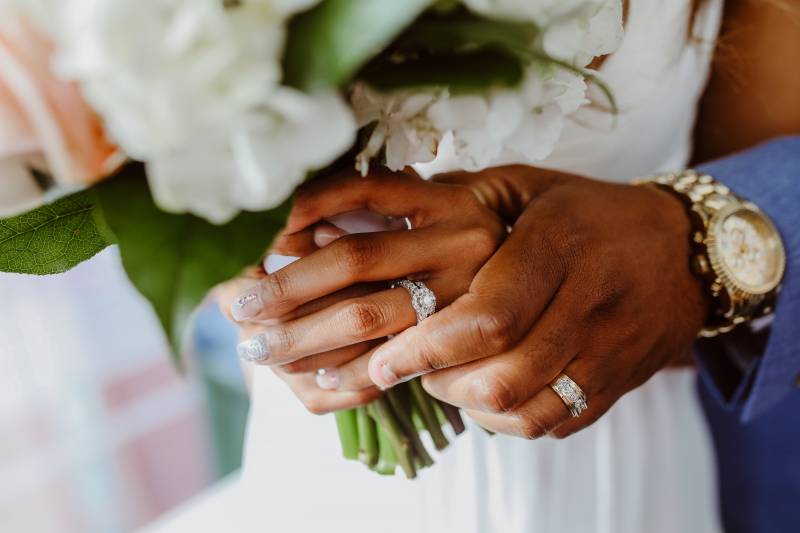 What makes your love special?
We are actually best friends! That's how our relationship stays strong. Our foundation is in friendship seeing as that's how we truly were before we started dating.
Your most memorable moment:
The state of confusion as to how the venues changed, seeing him at the altar looking good as ever, and my family coming around the corner.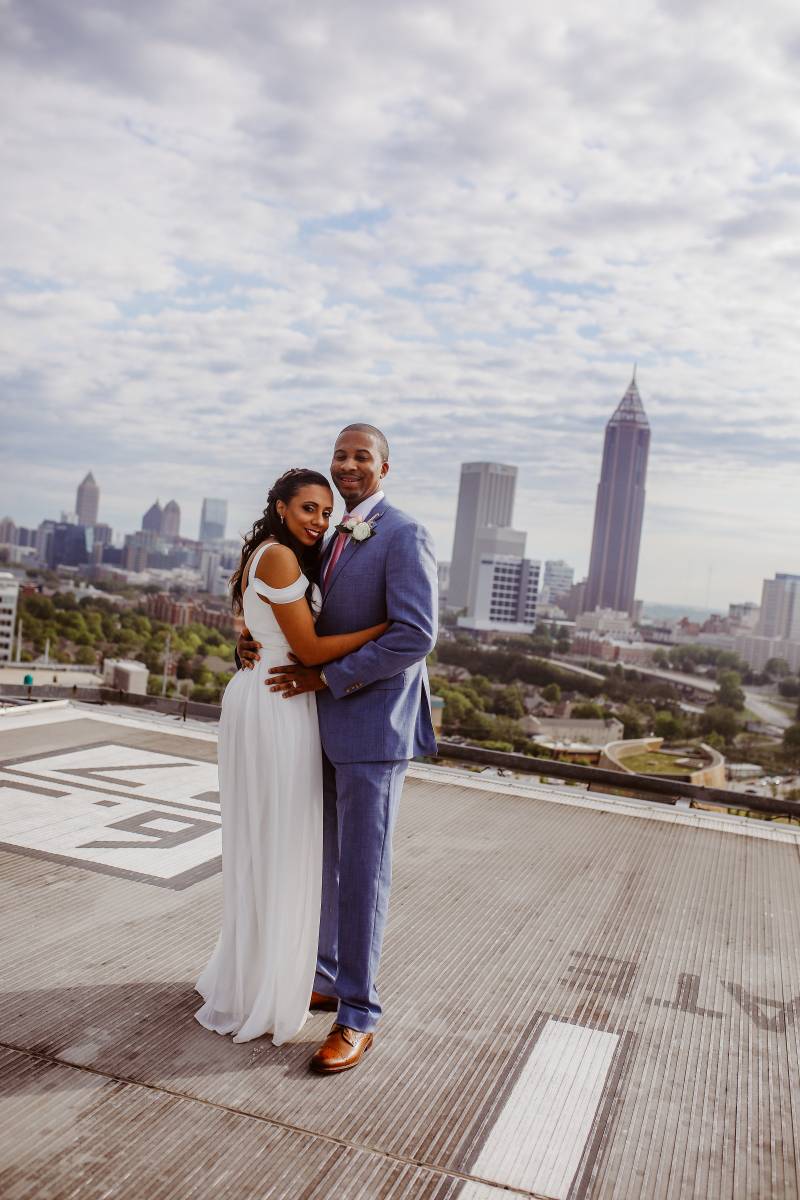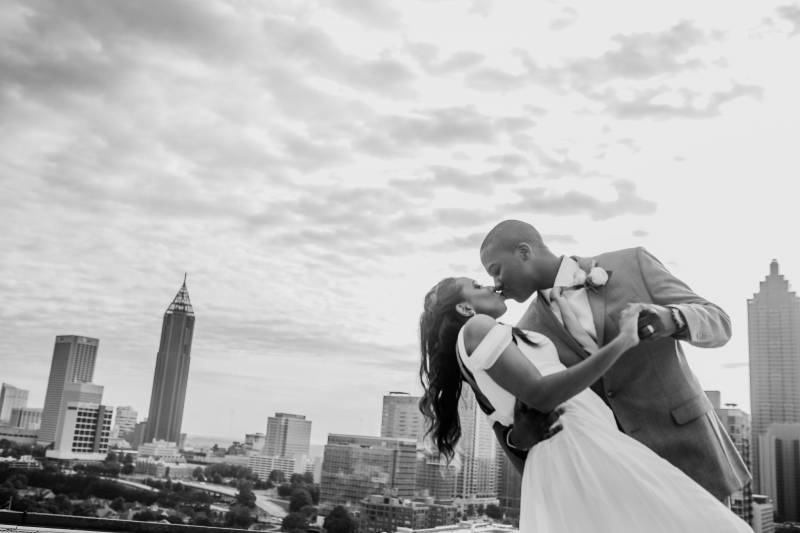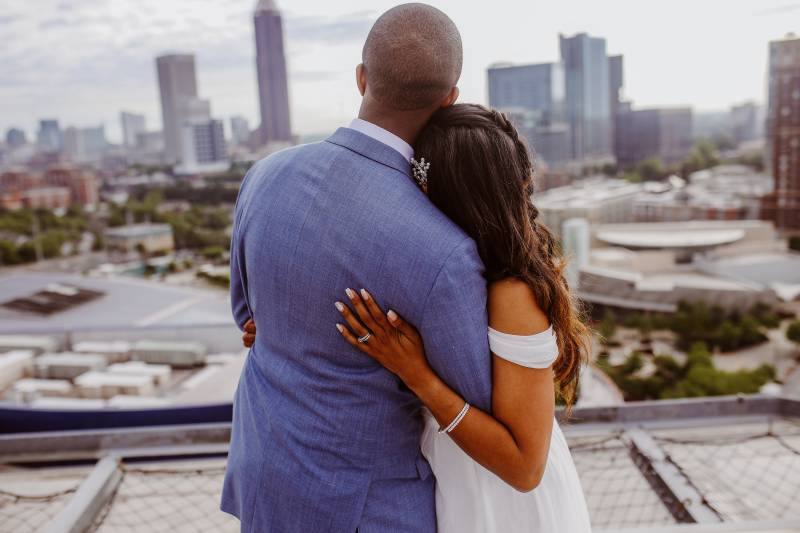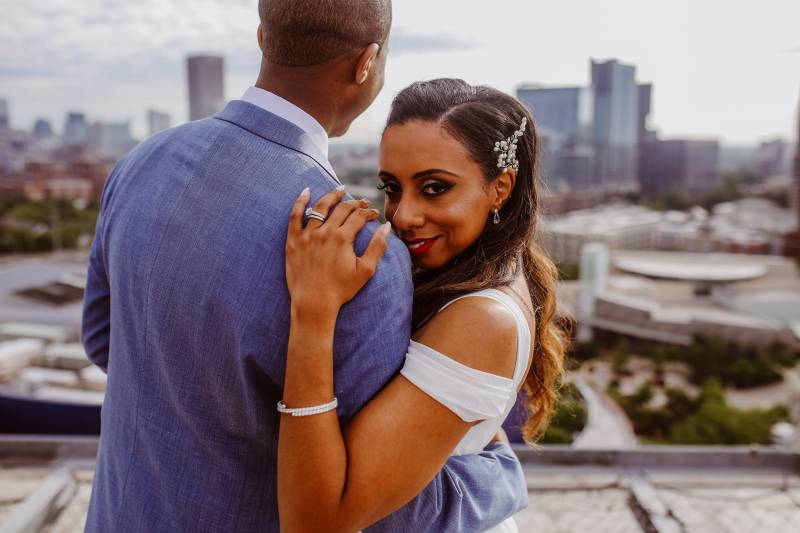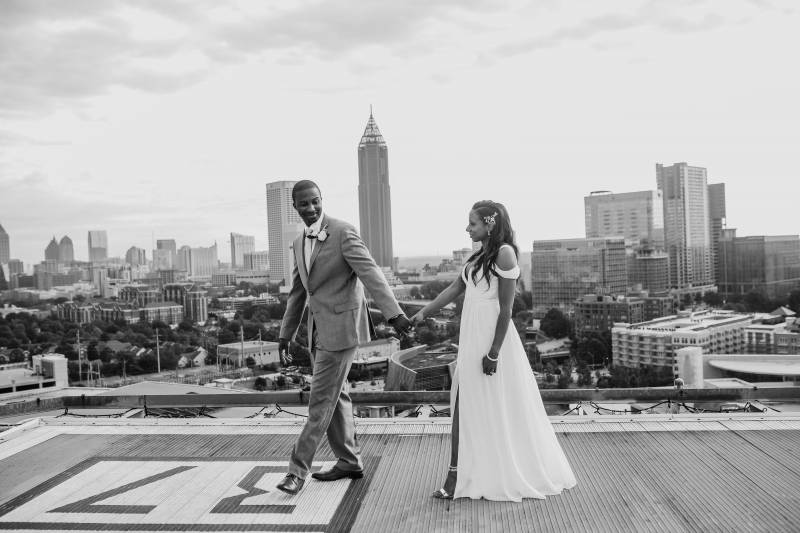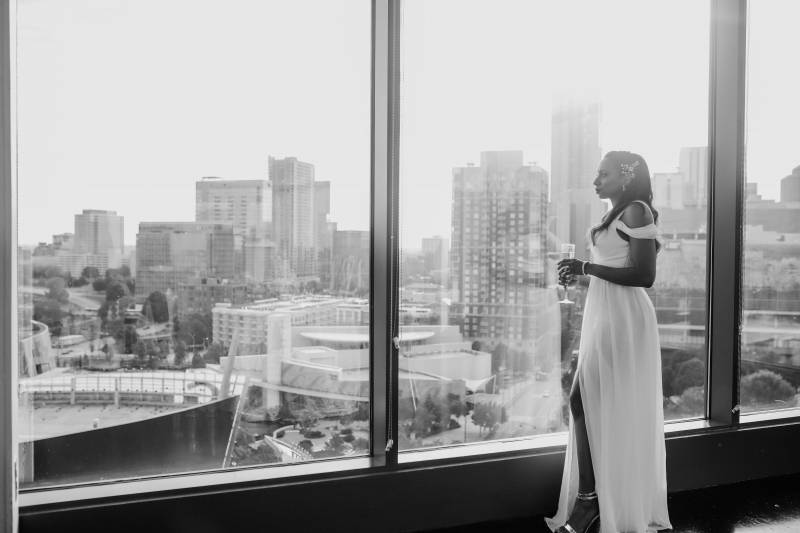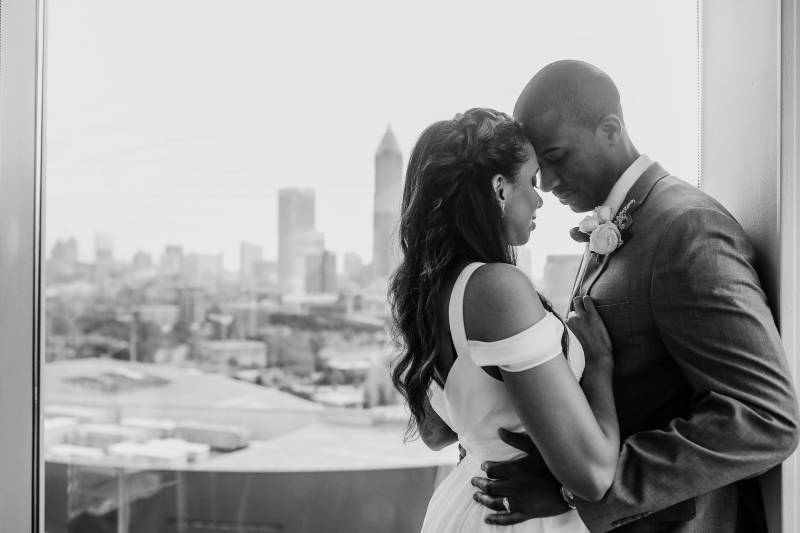 Wedding song:
Our wedding song was Daniel Caesar's the "Best Part." We chose that song simply because it fits us.
Favorite wedding detail:
The venue, decor, our photos on the rooftop and helicopter pad.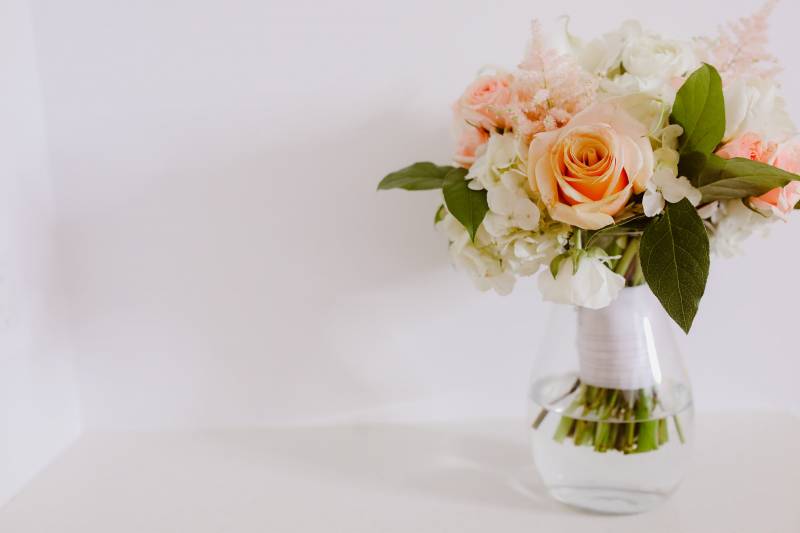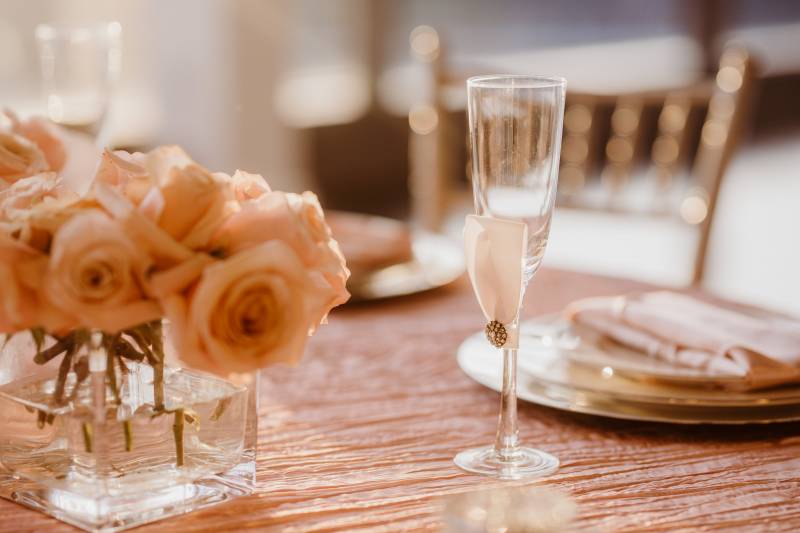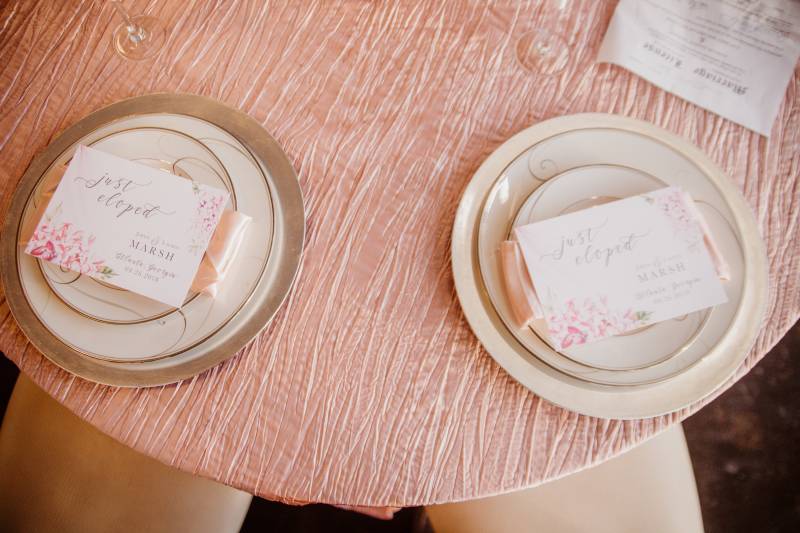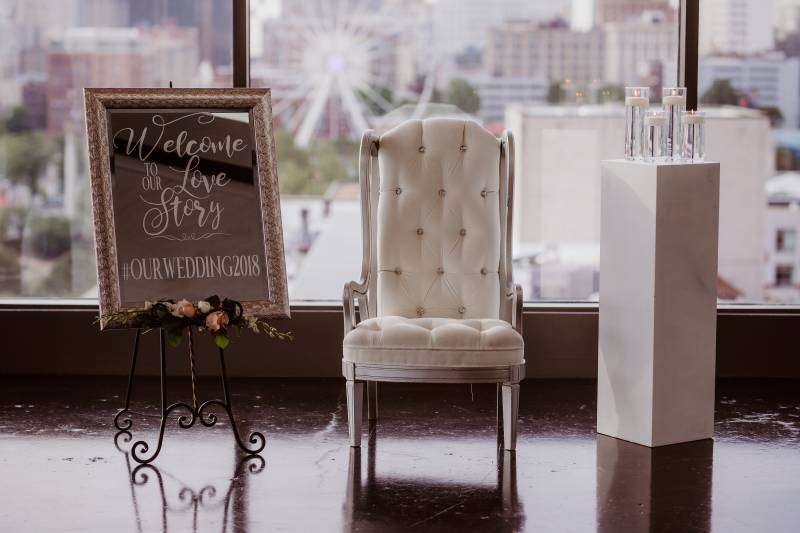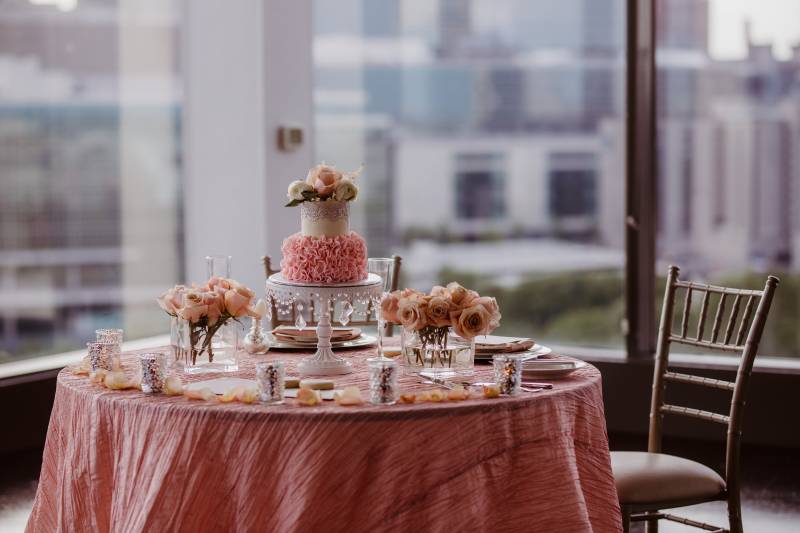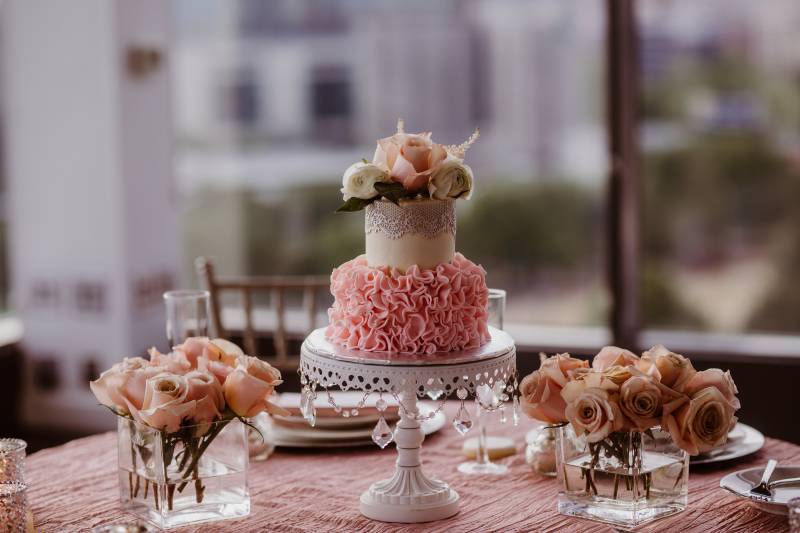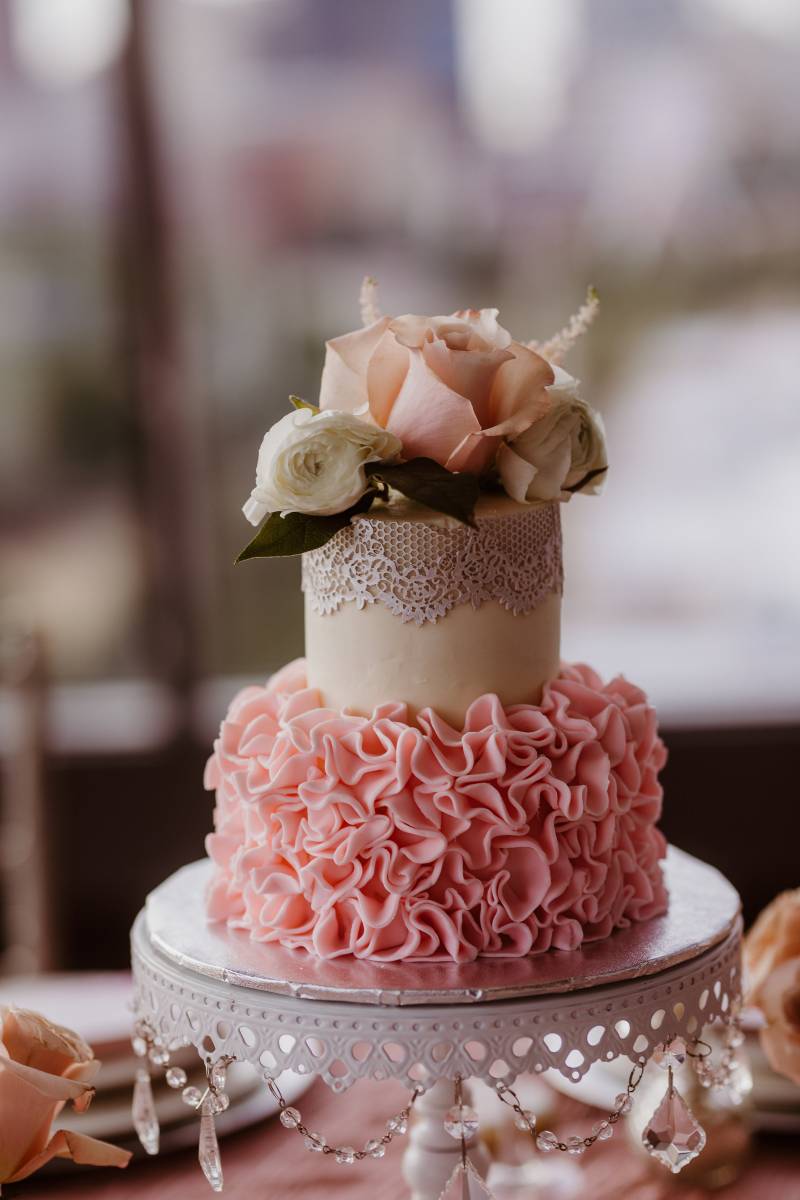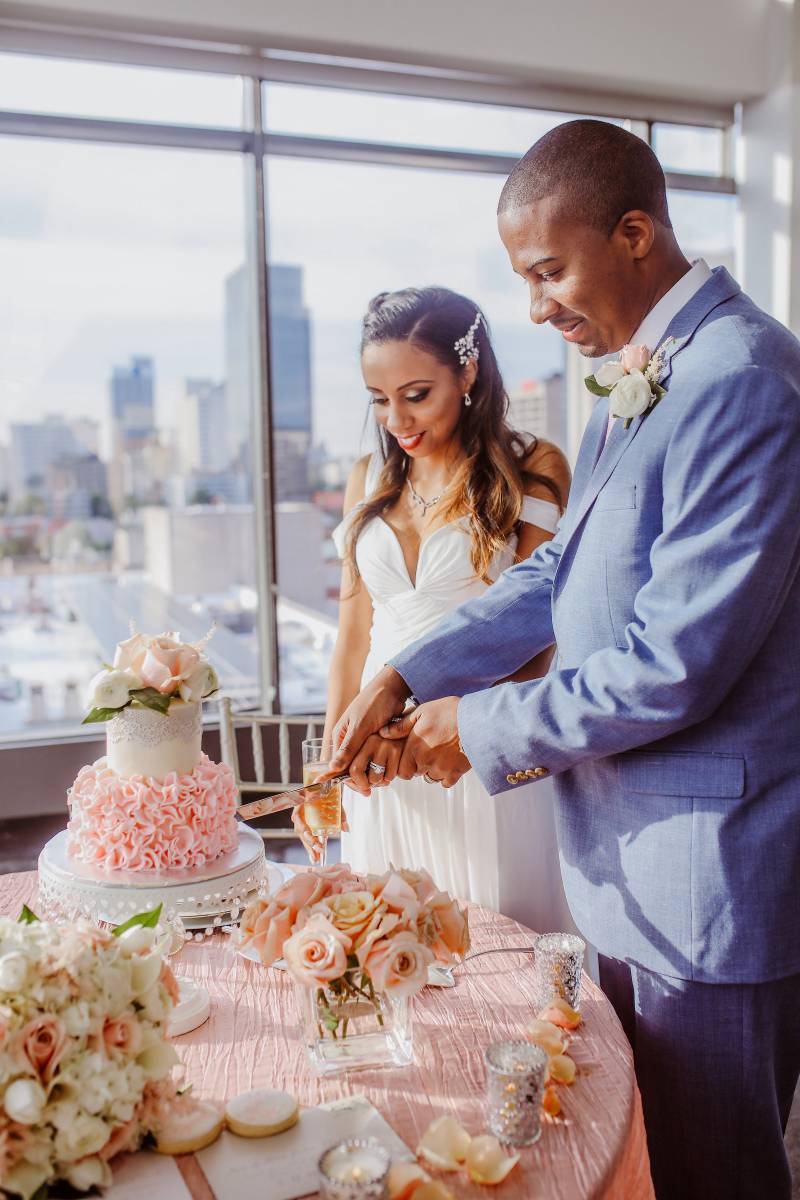 What are you most looking forward to as a married couple?
Finally being together in one location after having years and distance keep us apart, and ultimately having children one day.
Advice for a Bride and Groom on their wedding day:
We have always been on the same page about this - don't rush it. We often think that we must beat a certain timeline to marry, or even have kids. Things will happen when they're supposed to happen. Don't settle either. We wanted to ensure we had no reservations about taking this next big step in our lives, even if it took years to do it. If you feel that you've really found that someone - why rush when you have a lifetime to spend together? When it's time to, you will just know because it will genuinely feel right. Pray about it, and take it slow so you feel absolutely comfortable with your decision and with no regrets.
Congratulations to the newlyweds! We wish you a wonderful wedding and marriage.