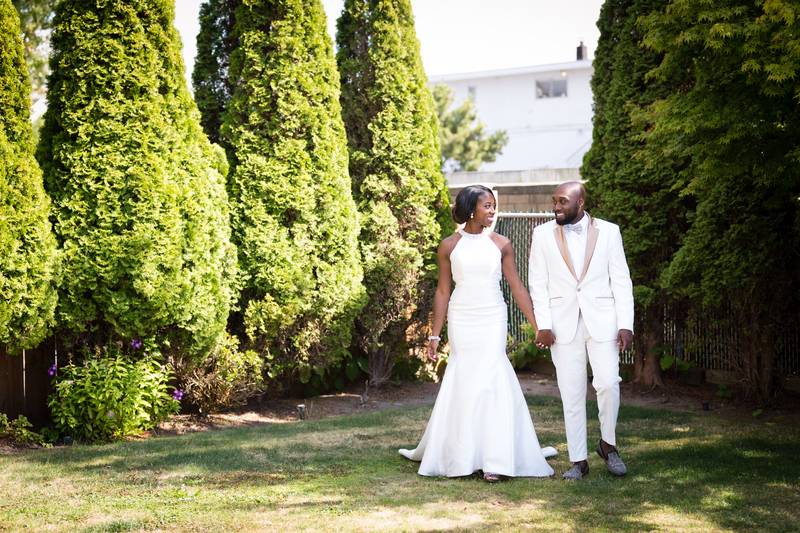 Falesha and Rome met through a mutual friend in April of 2011. "My friends and I were out in the Seattle neighborhood of Belltown and Falesha recognized one of my friends and proceeded to chat with her. Mesmerized by her beauty, the opportunity to say hello passed, even though she seemed to be in a hurry. Little did I know she was a professional track athlete, which explains why she left in 13.1 seconds. Days later that same friend collaborated with her older sister, who used to live with Falesha in college, to arrange the connection," recalled Rome. Once Falesha agreed to the date, the rest was history. The couple have been together for almost 6 years. Check out their special day, captured by Marscel Harris of Parker Photography!
Bride: Falesha Ankton, 29, Development Officer
Groom: Rome Johnson, 29, Marketing and Social Media Manager
Place of residence: Seattle, WA
Wedding date: 8/6/16
Wedding location: Ballard Bay Club, Seattle, WA
Wedding theme: Royal Elegance
Honeymoon Destination: Punta Cana, DR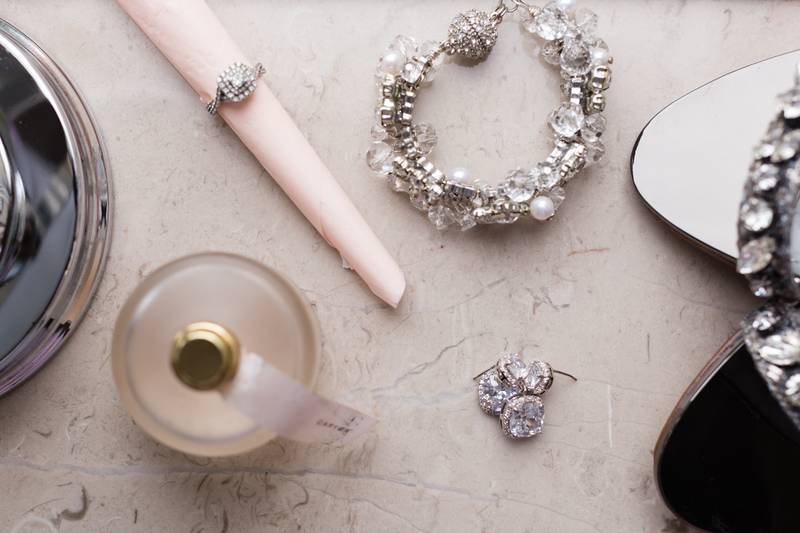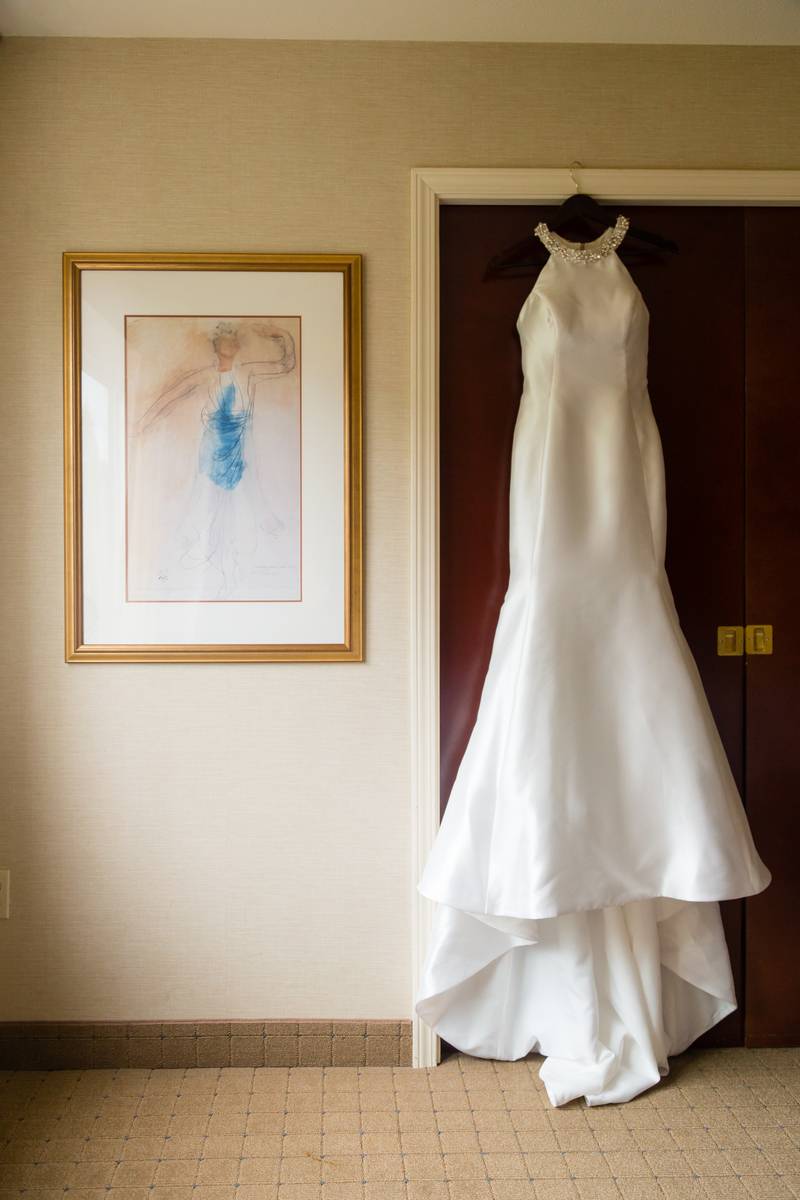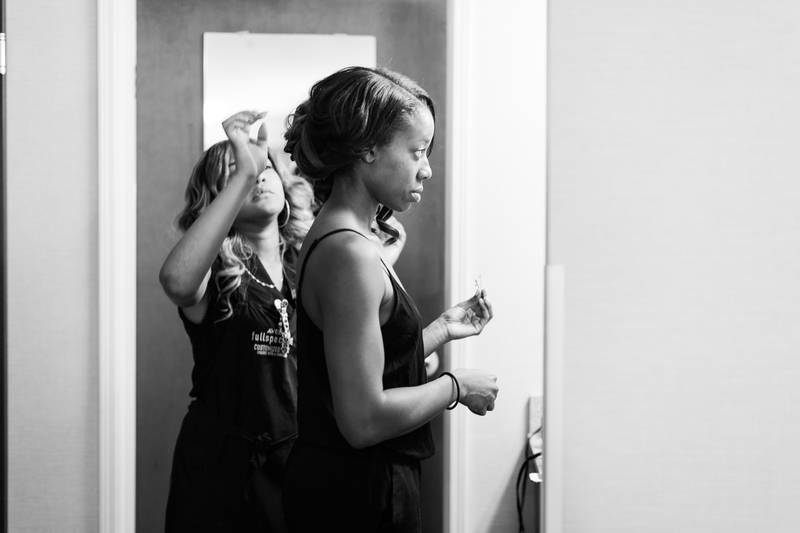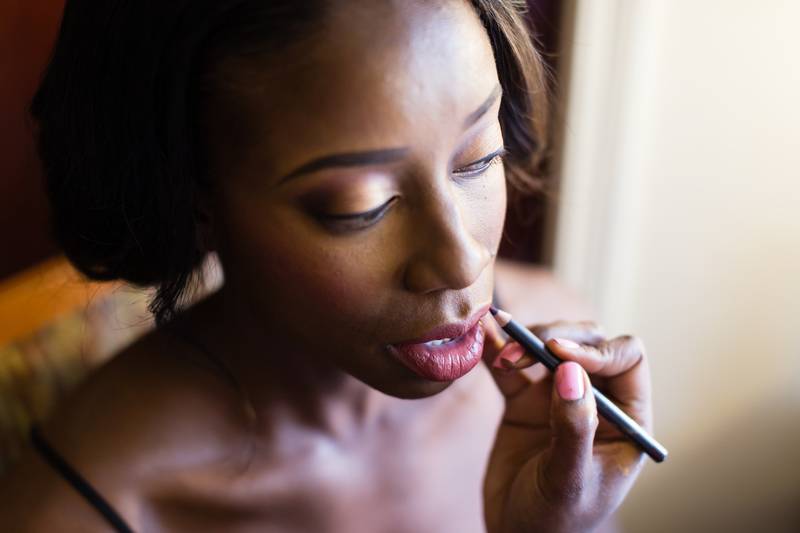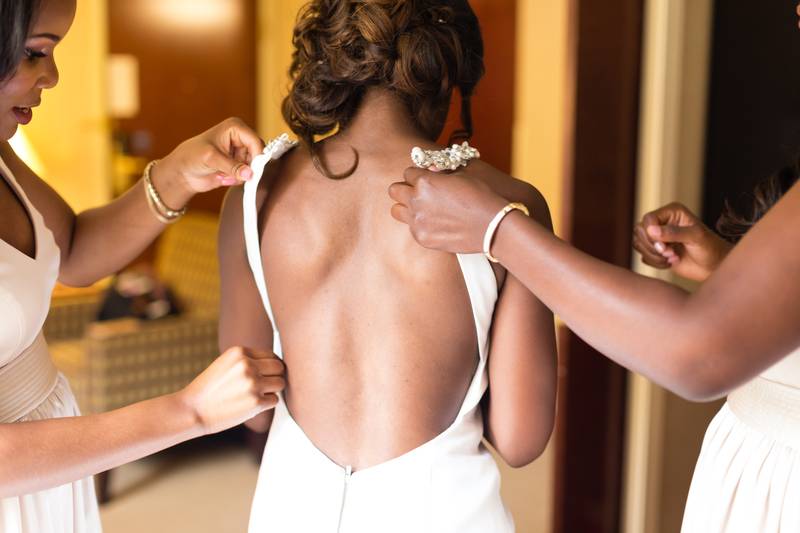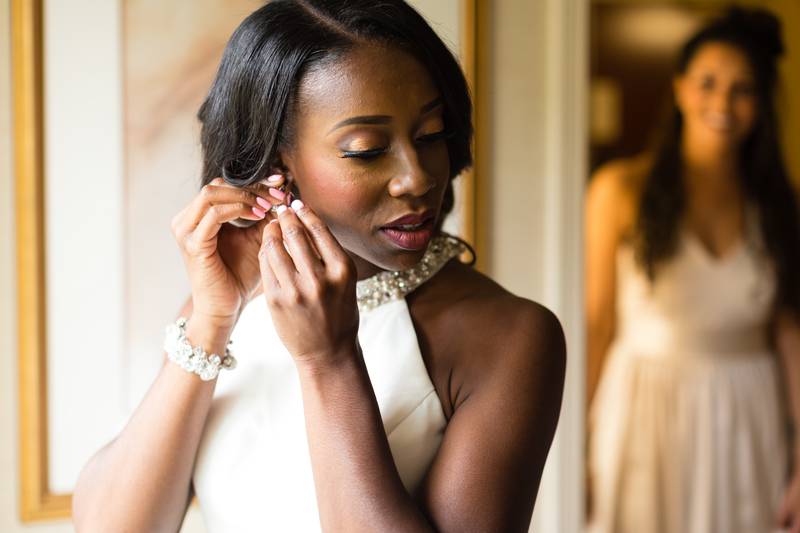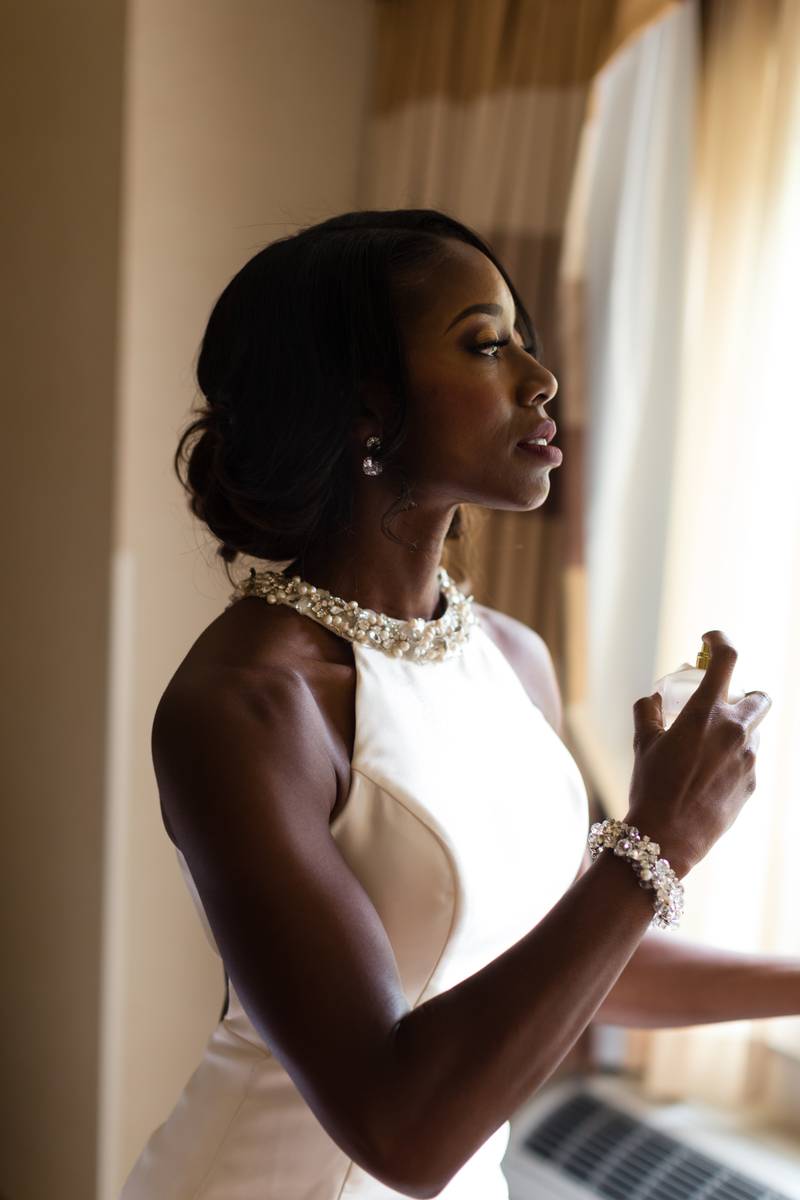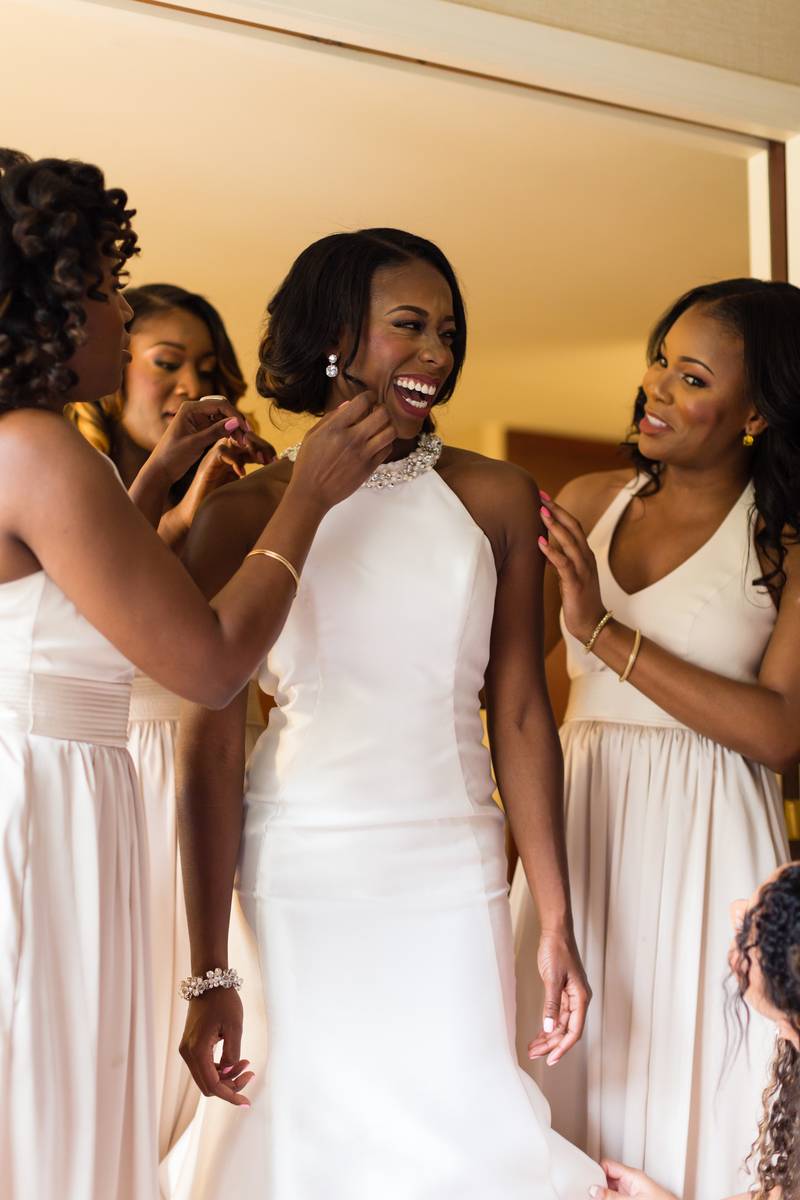 Engagement story:
I mentioned before that Falesha ran professional track. I wanted the proposal to encompass the activity she's strived for and succeeded in a majority of her life. As a hyper-competitive person, I talked Falesha into doing a track workout on a 97 degree evening to prepare for our eventual sprint-race. We were doing a 2 x 200 relay and I ran the last leg on our first attempt. To set the expectation, I received the baton and busted off the line and ran faster than Falesha ever expected. Next, I ran the first leg where I busted out fast again to make the baton exchange. As I yelled "stick" Falesha reached her hand back expecting the baton. To her surprise, it was a ring box. She takes 3-steps and turns around to witness her eventual husband on his knee asking for her heart in marriage. She said yes.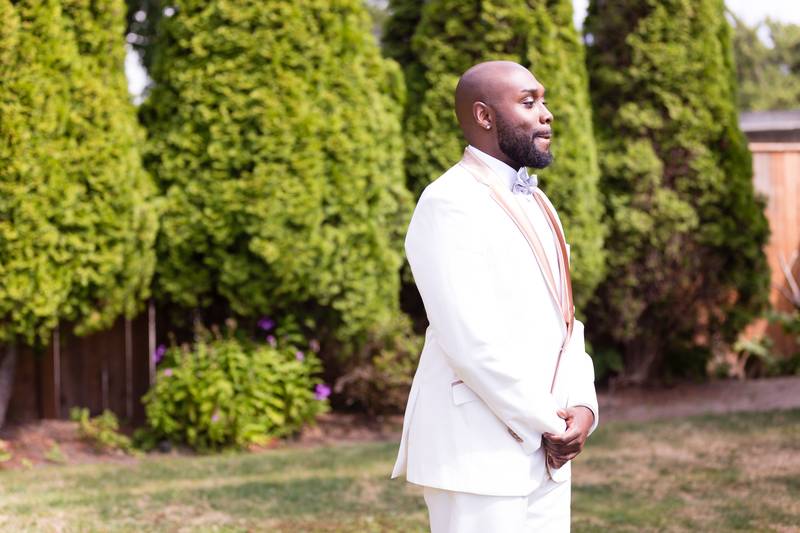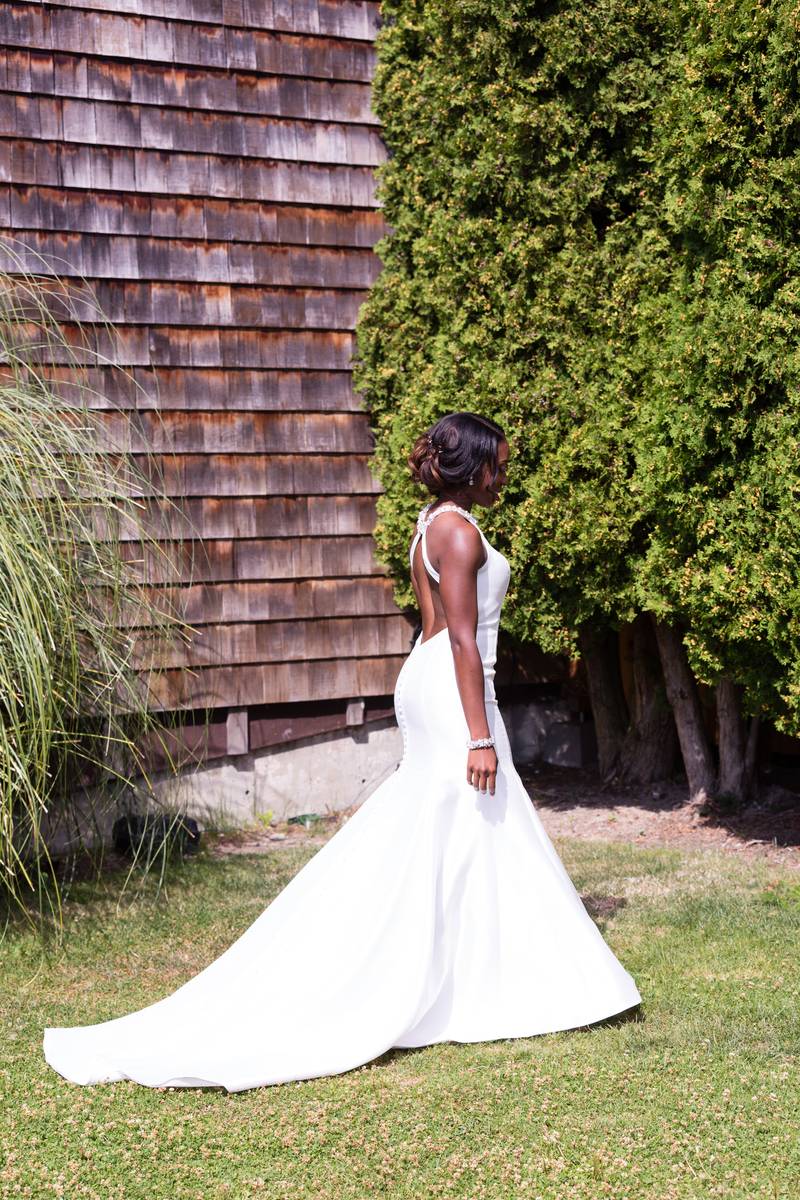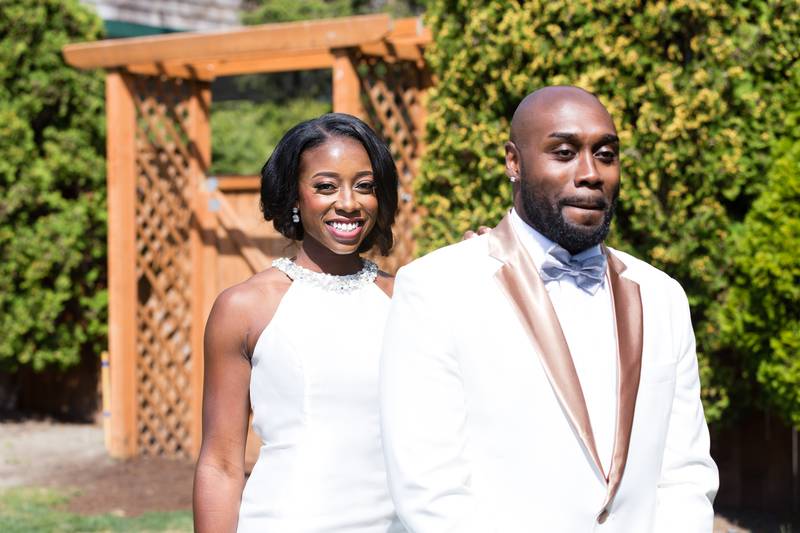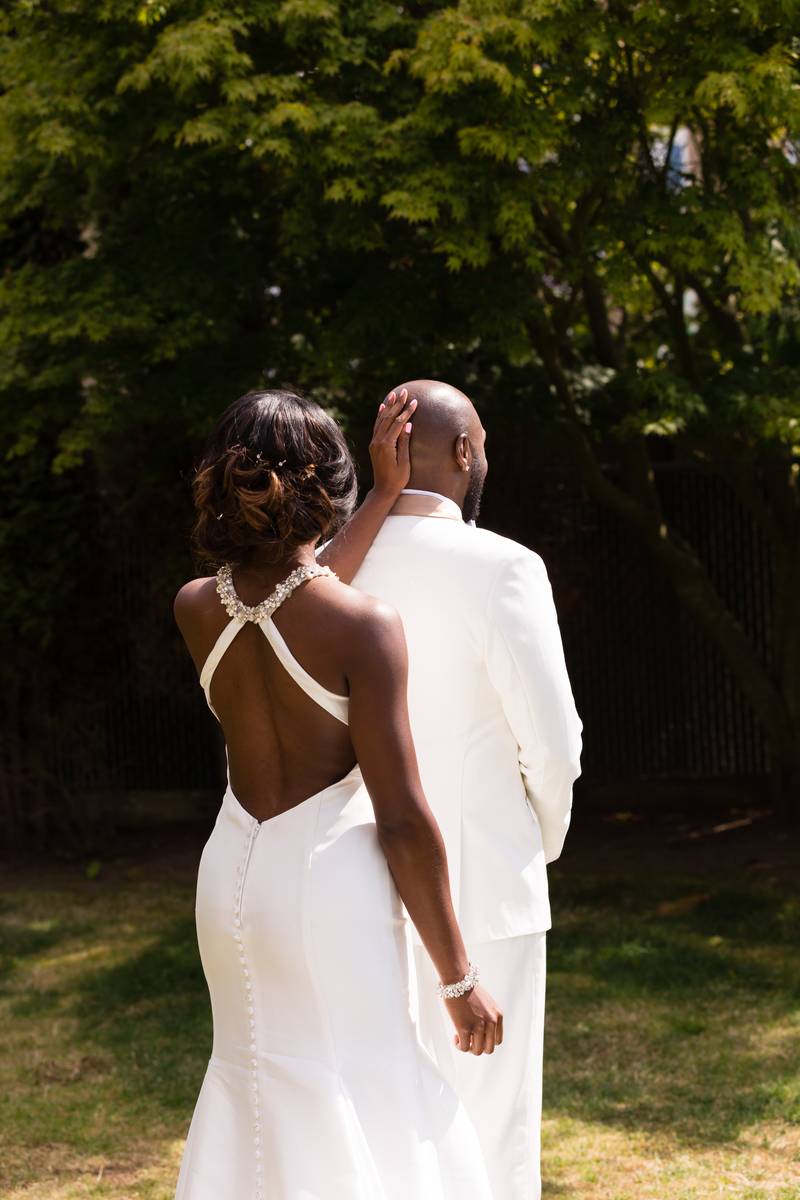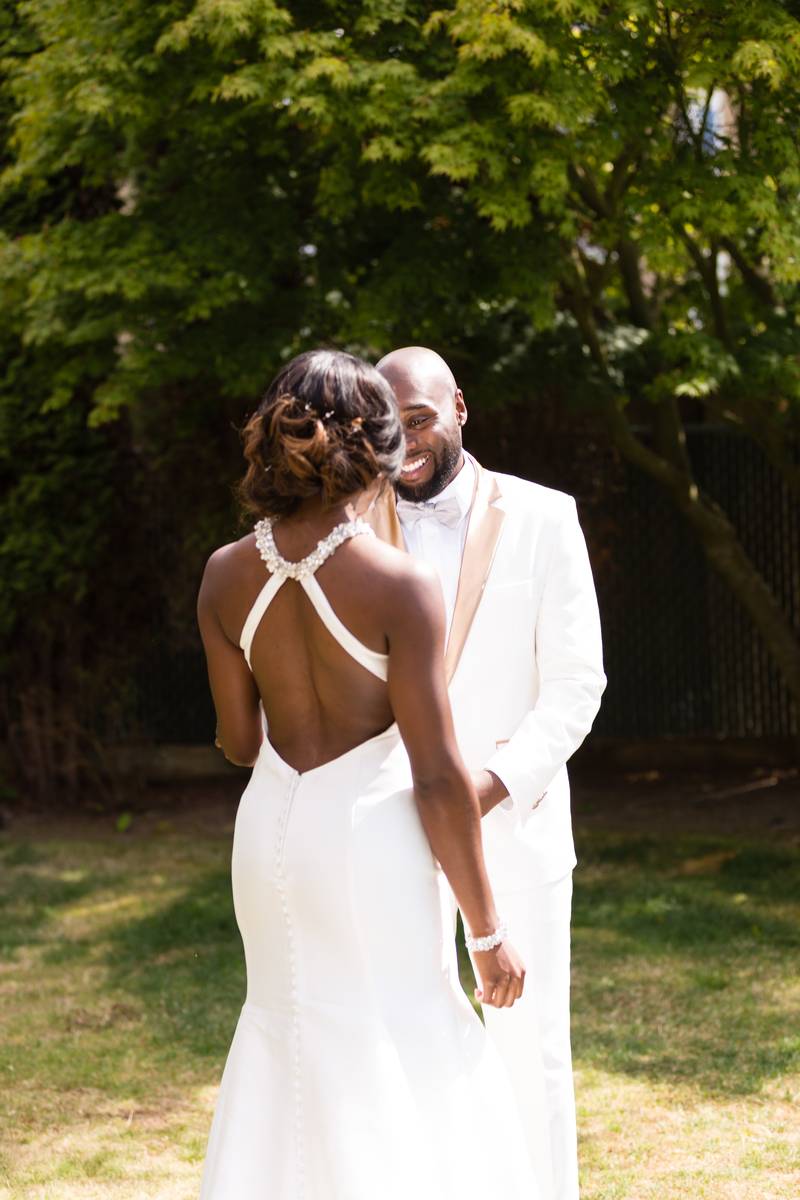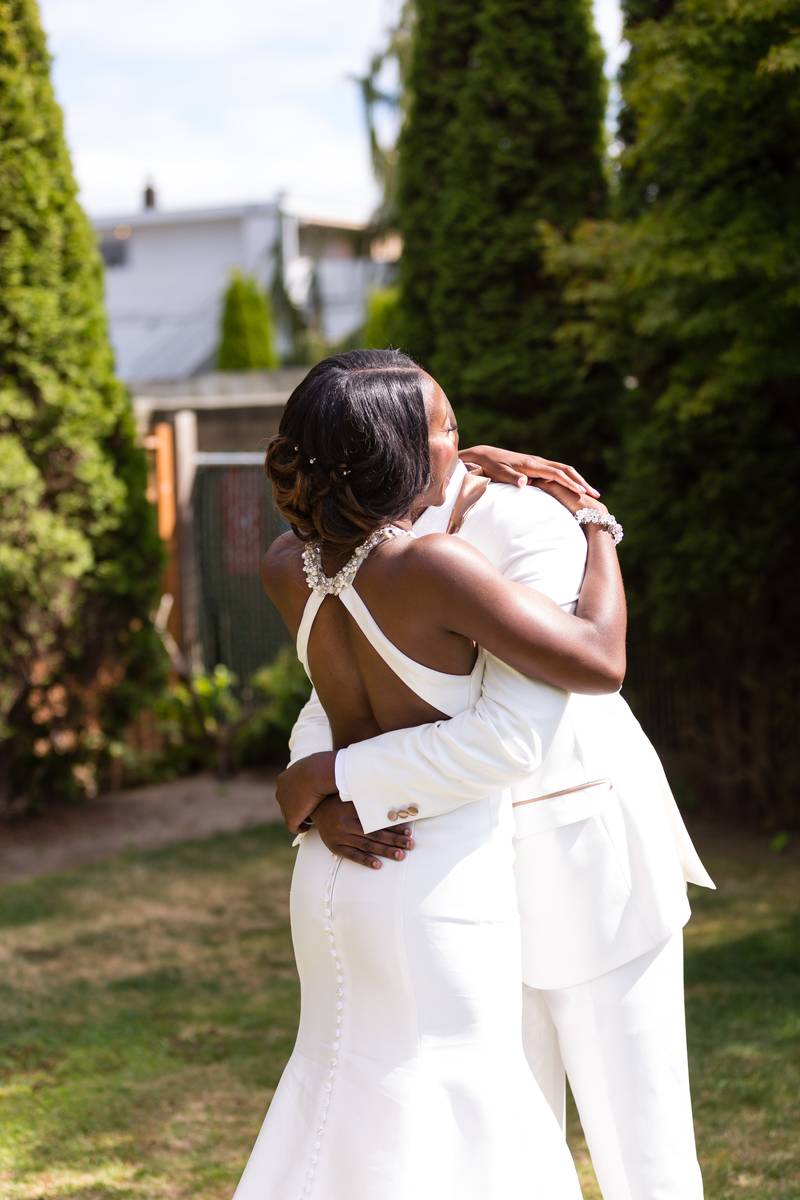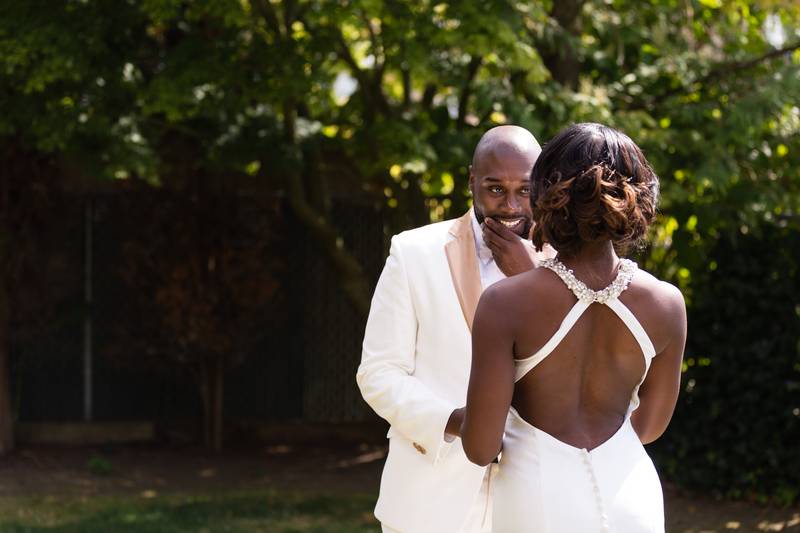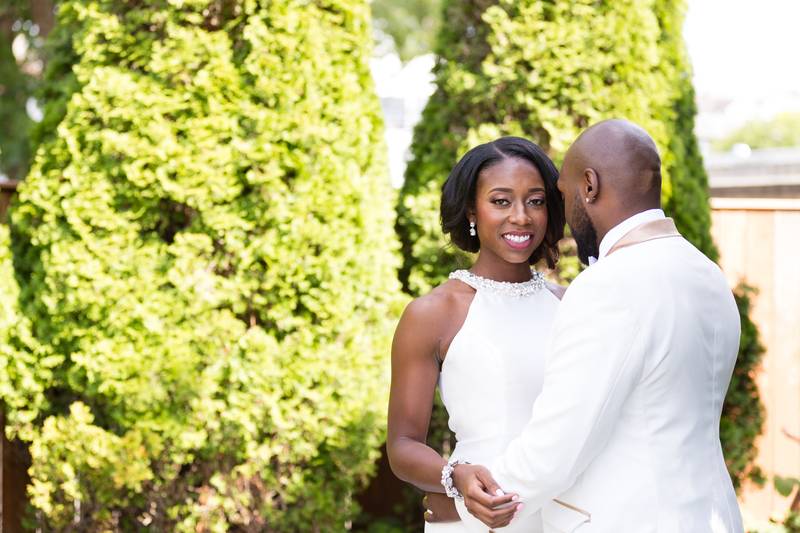 From the Groom:
To me, the big day was like a normal day. There were no jitters or nervousness because this was the surest decision I've made in life. I resumed normal weekend activities like watch movies and eating Chik-fil-a. My pre-wedding playlist while getting ready was Views by Drake. Everyone knows Seattle is also the 6 and the secondary theme from our venue was "Views from the 6". The ceremony was heartfelt. The afternoon had been cold and cloudy, but from the graces of God, the sky opened and the sun came out. I felt overjoyed with love from everyone in attendance.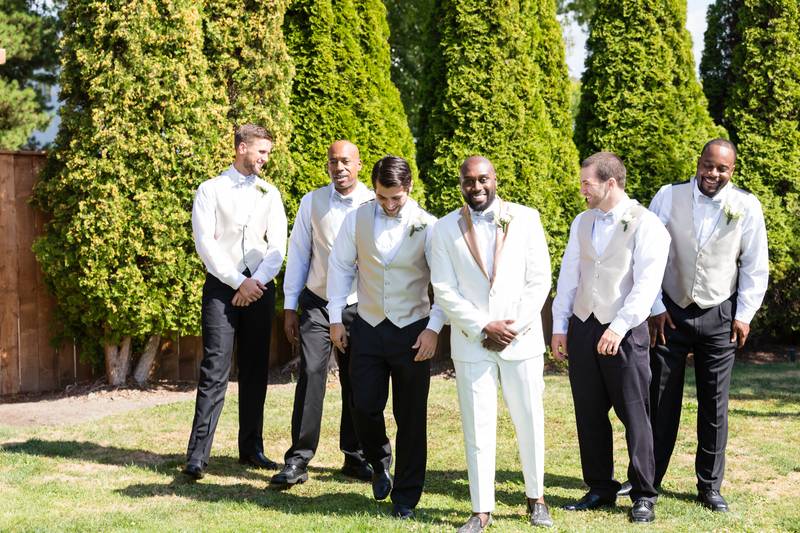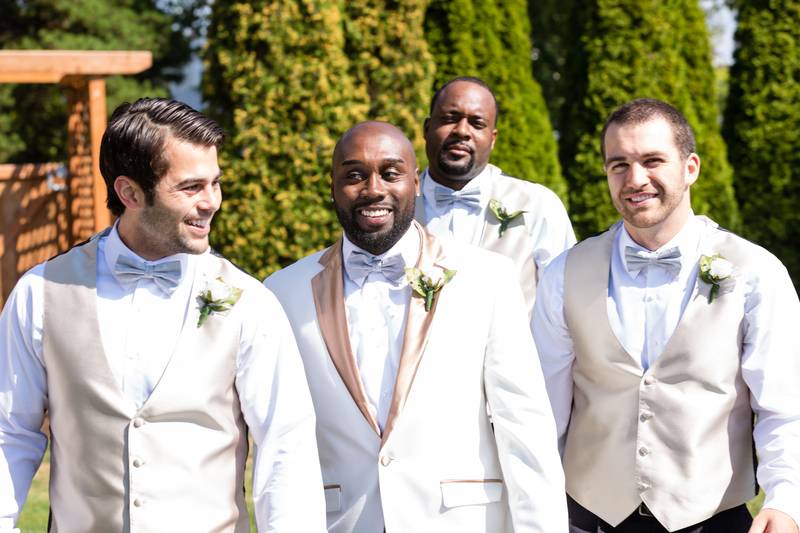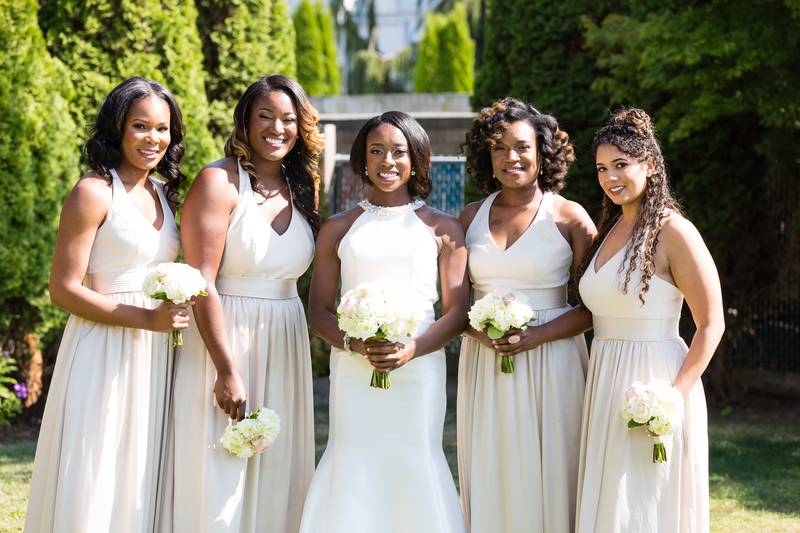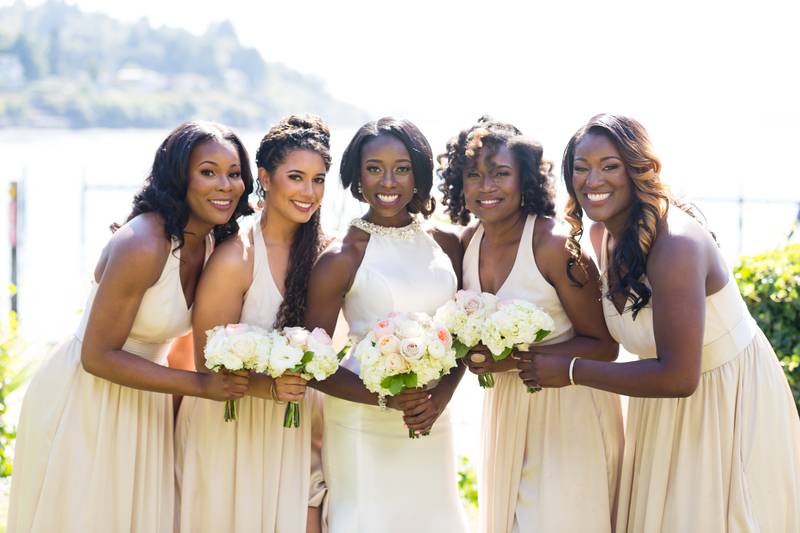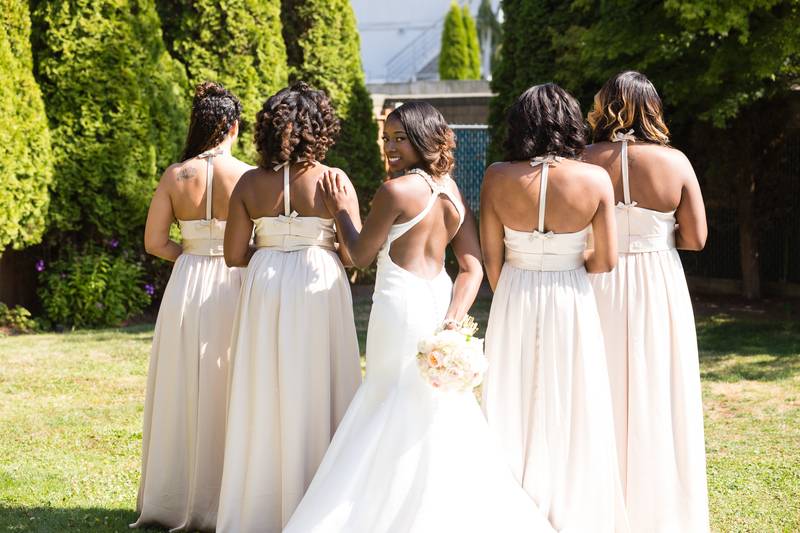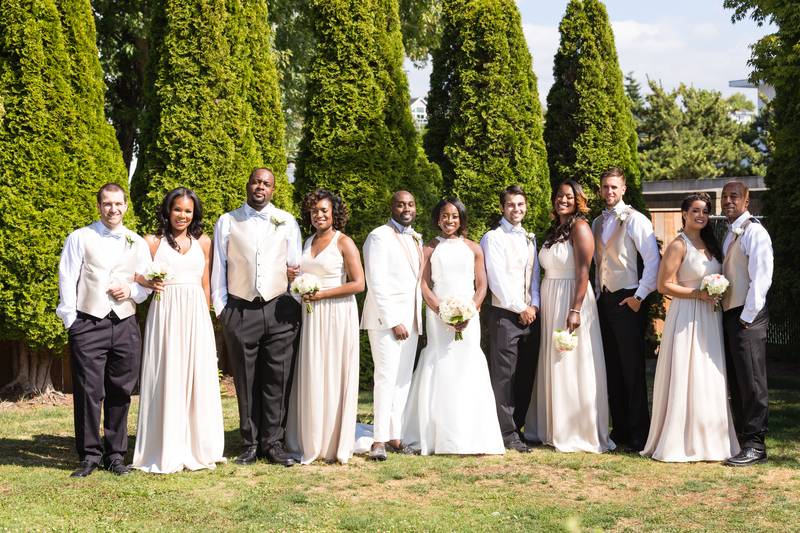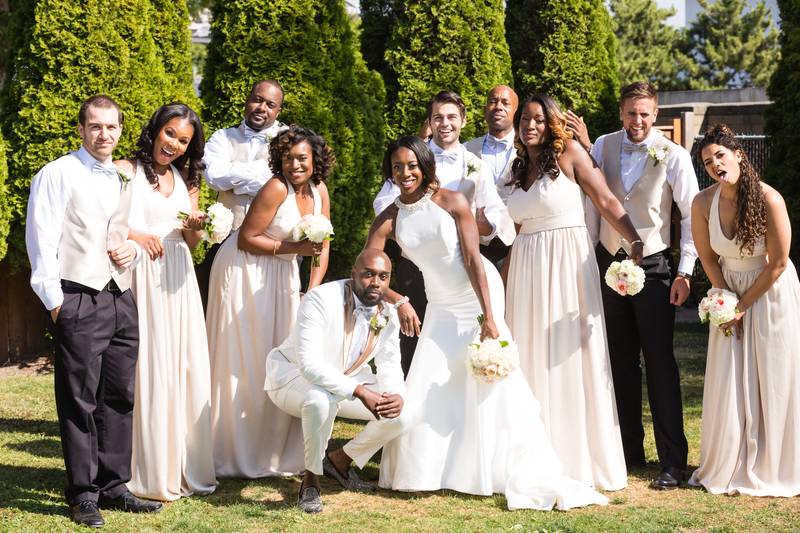 From the Bride:

My day started out so calm and relaxing. I thought I would be filled with nerves but everything ran so smoothly that I had no choice but to be composed as well. My ladies spent the morning getting our makeup and hair done while listening to Jazmine Sullivan and reflecting on our friendship and the fun night we had before. As I put my dress on the excitement rushed over me and it hit me that this day was really happening. From that moment on I was filled with immense joy, I don't believe my smile left my face. (I am actually still smiling just thinking about the day)
What makes your love special?
The thing that makes our love special is that our unity is built from complimentary pieces to form a whole. We are honest, understanding, and supportive. Communication is open and we are the same person around each other as we are around our friends. Most importantly, we have fun, like when we perform our short Love and Basketball skits for Snapchat.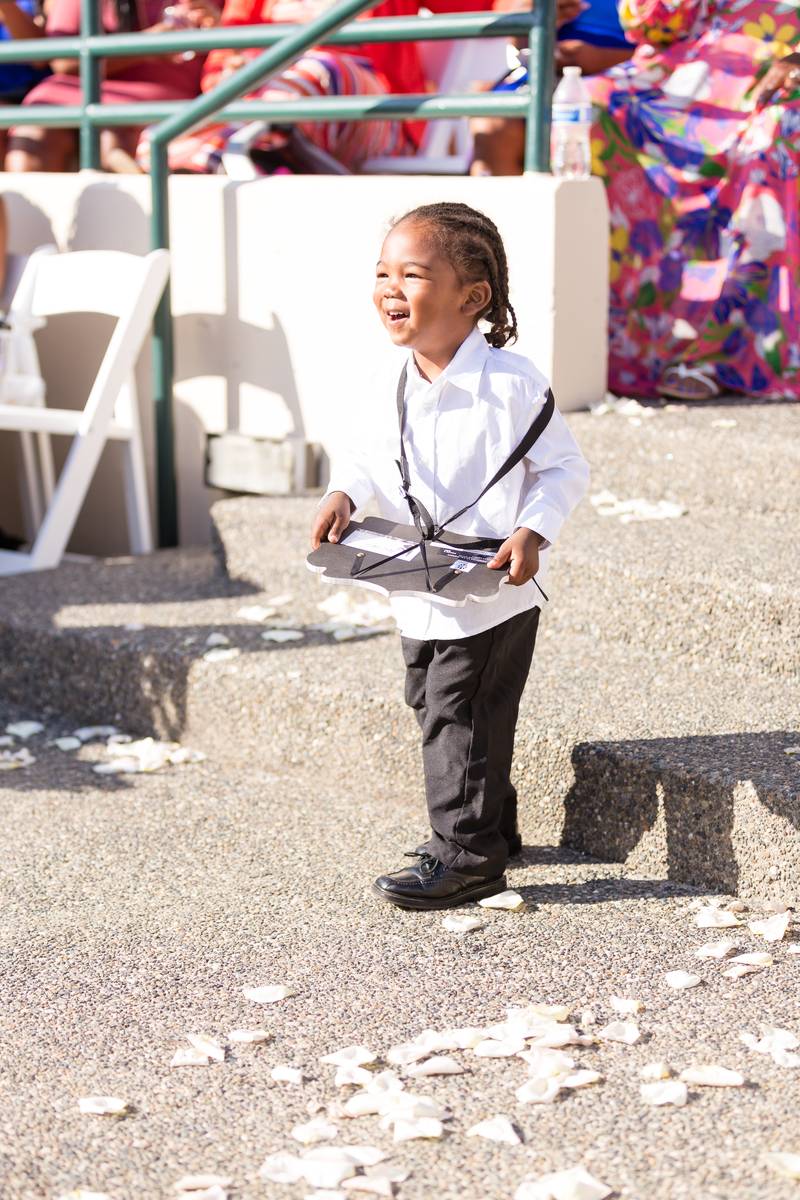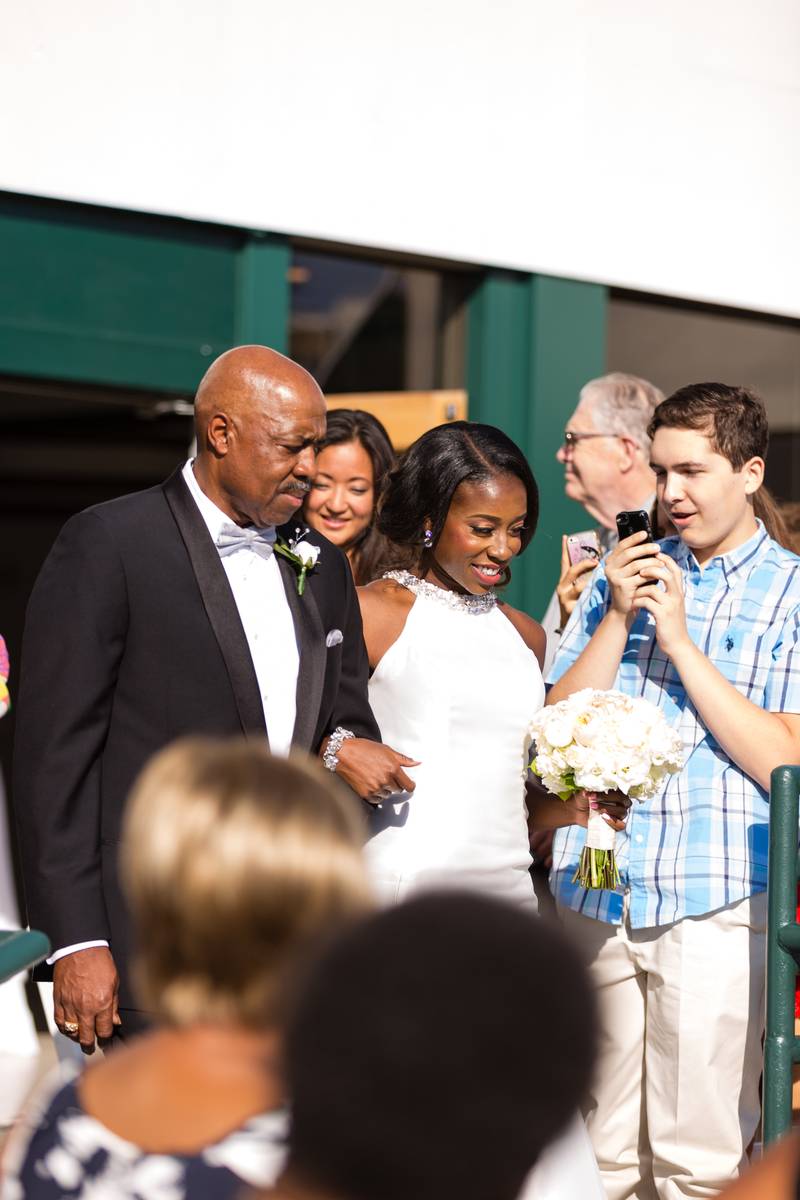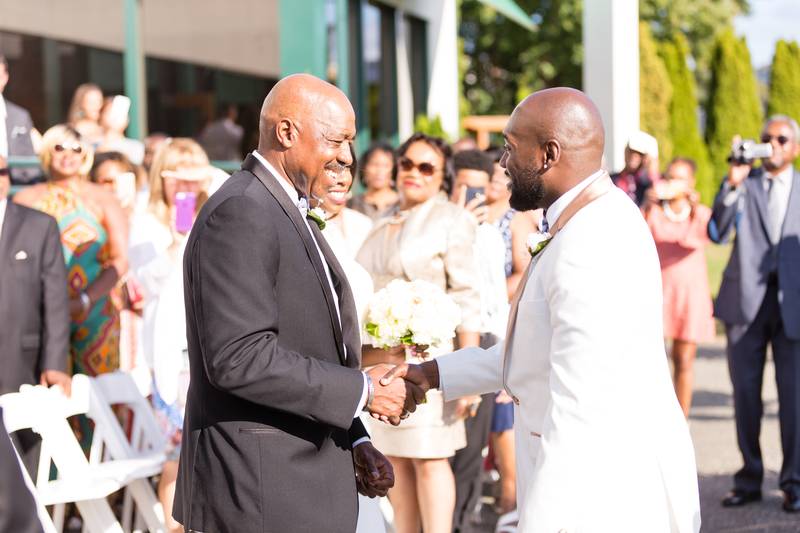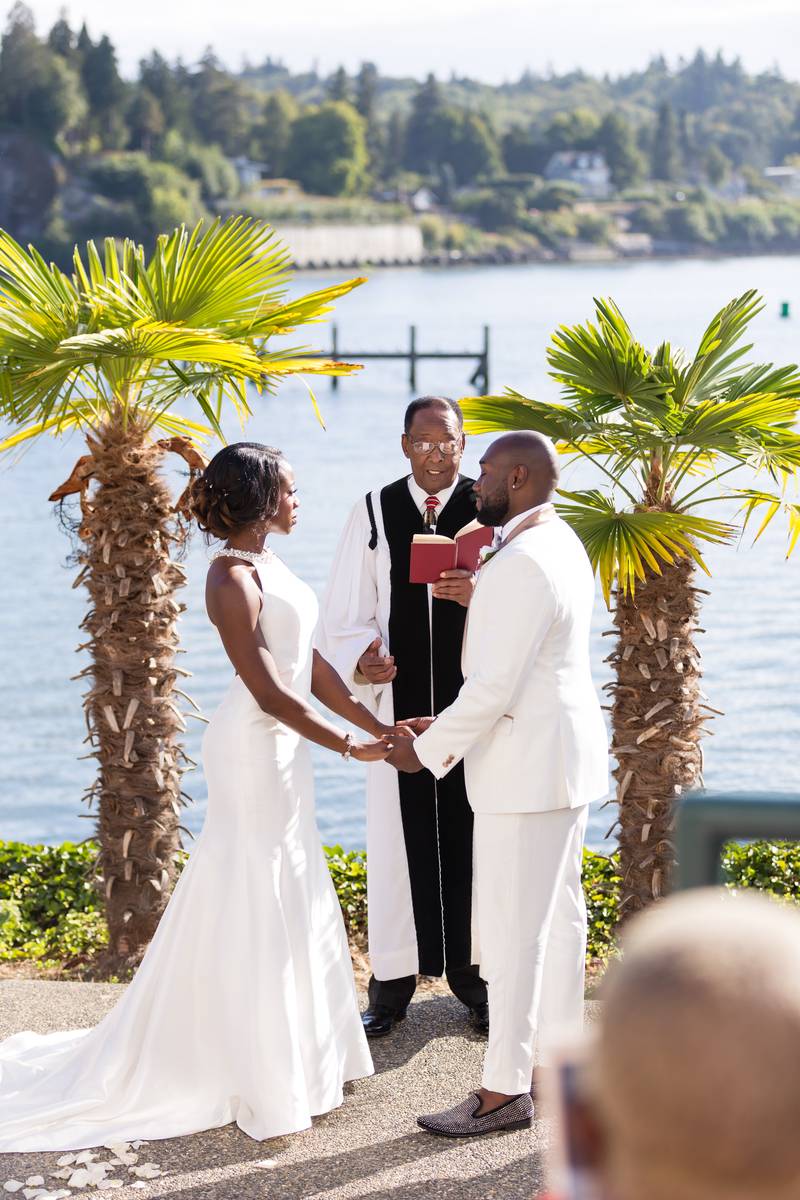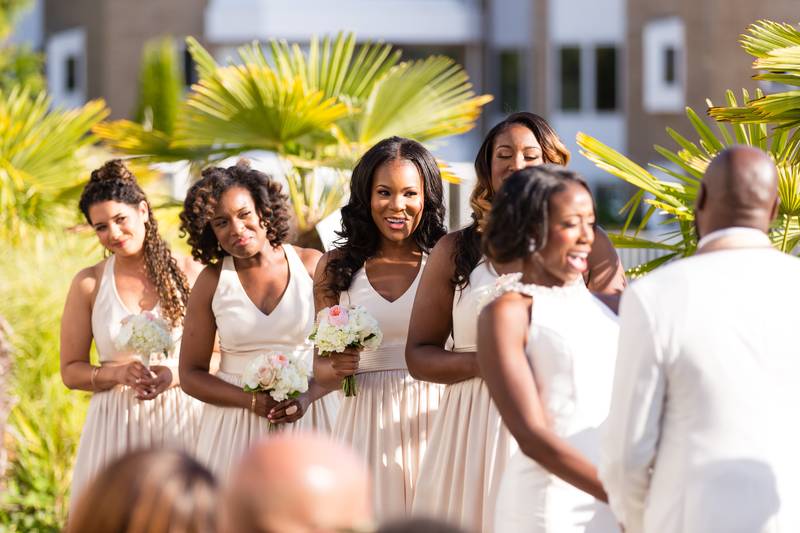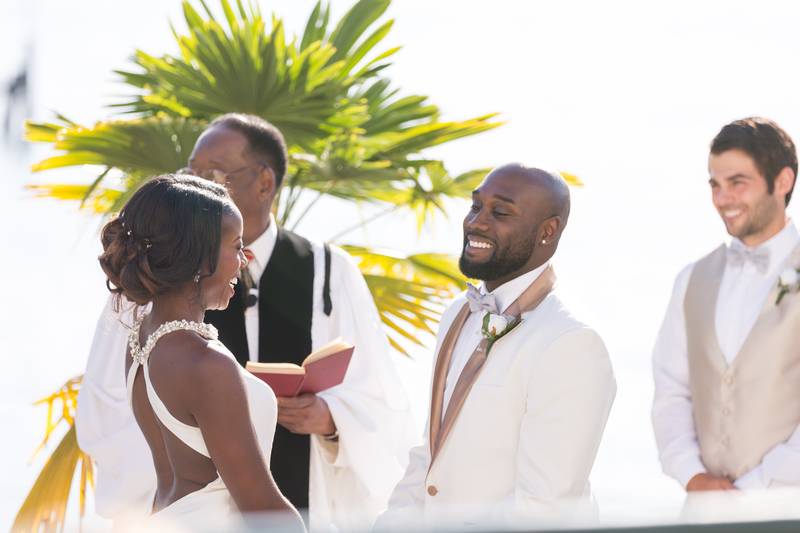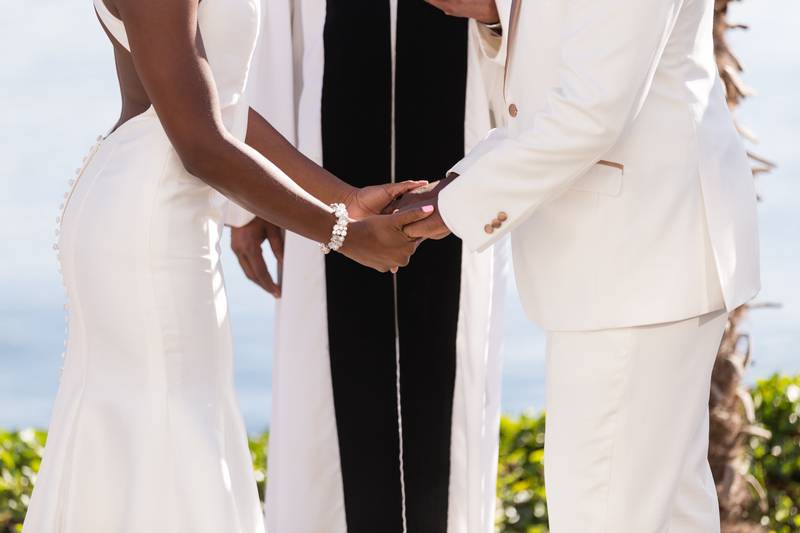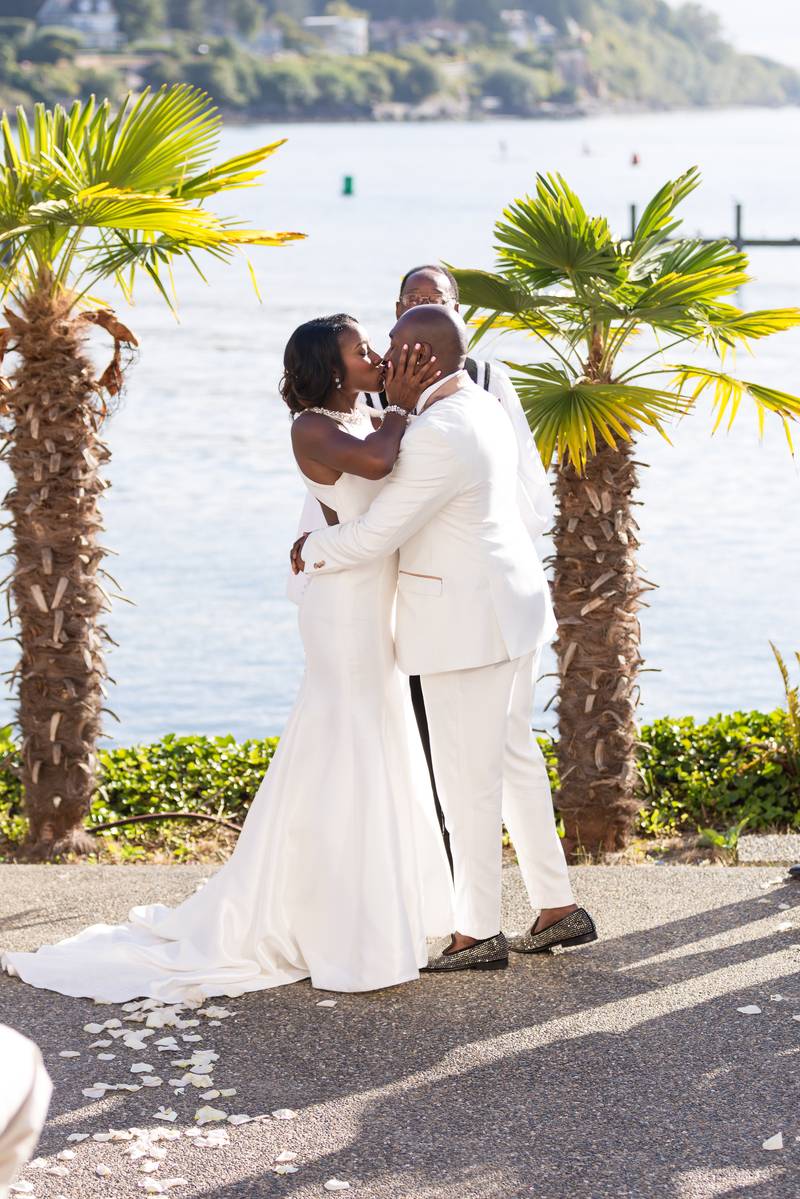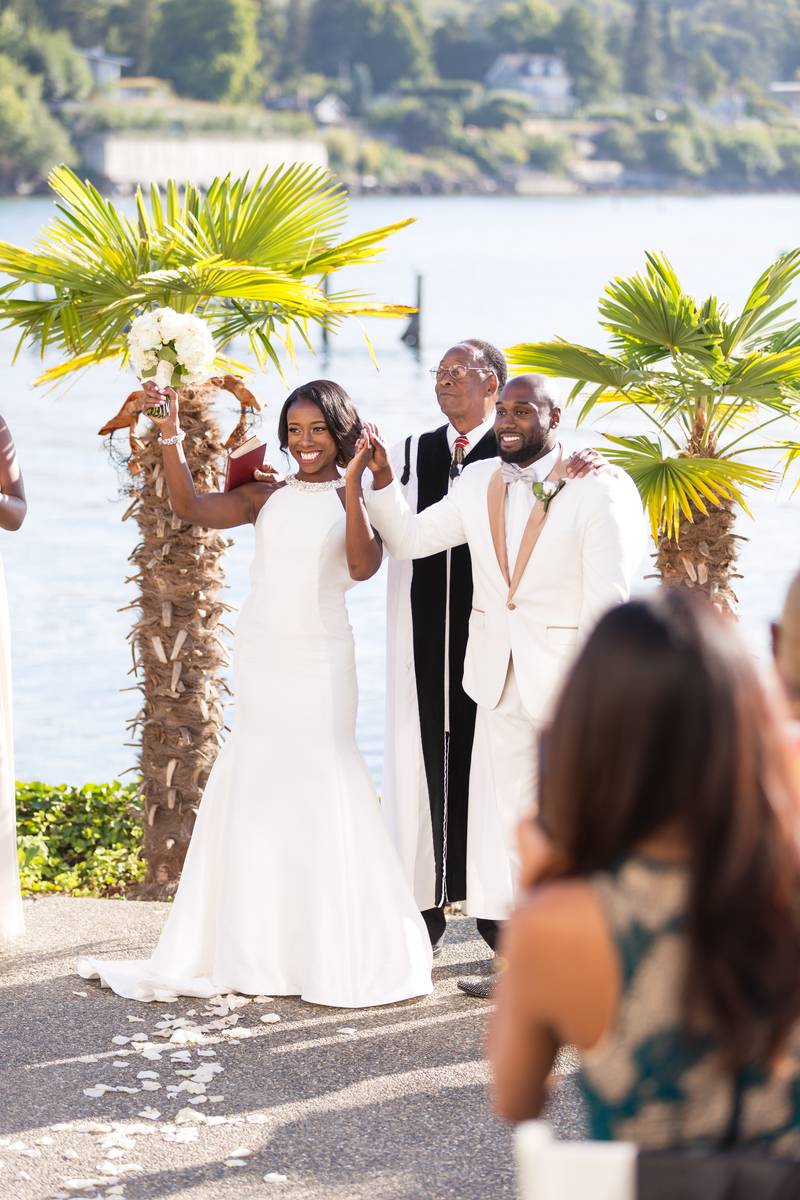 Most memorable moment:
My most memorable moment would be our first look. We decided to take our pictures before the wedding, so we had a very special and intimate moment without anyone looking. As I walked to him, I could see him in his tuxedo and the beautiful backdrop of Seattle and I couldn't wait for him to turn around. Seeing his reaction of seeing my dress for the first time was priceless. We embraced each other and took a moment to soak in the beauty of the day. The rest of the evening went by so fast but that was our one moment to ourselves. Our five years of relationship was full of growth and joy and here we were about to become one.
Wedding song:
The Matrimony- Wale ft Usher. The choice came from the popularity of the song and the lyrical relevance to our relationship standing. "If there's a question of my heart, you've got it. It don't belong to anyone but you. If there's a question of my love, you've got it. Baby don't worry I've got plans for you. Baby, I've been making plans."
Favorite wedding detail:
I loved our food selection, it showcased the beautiful northwest with fresh fish and bacon wrapped sweet potatoes. Our guest had their plates stacked high and raved about how much they loved our food selection. I can't not mention the beautiful views of the Puget Sound. We lucked out on a sunny Seattle day that showcased the breathtaking backdrop of the Sound. The views and the water was the main reason we selected our venue and we're very grateful that the weather held up so our guest could enjoy a walk around the venue.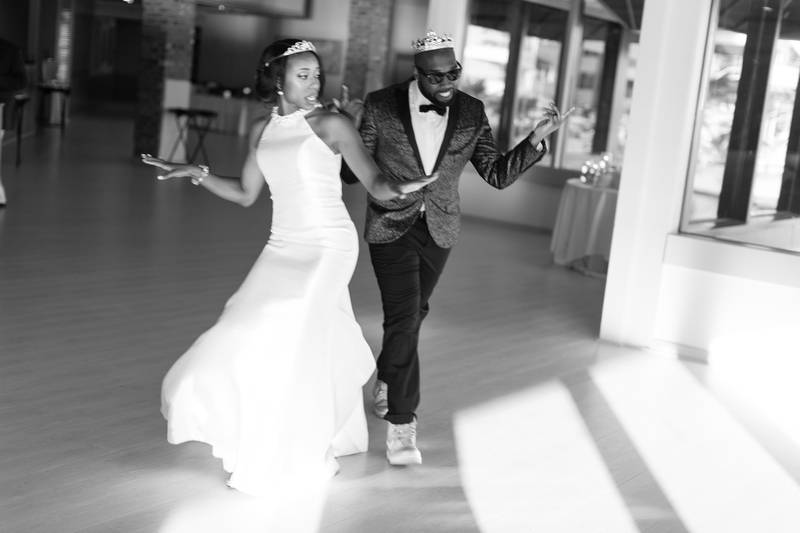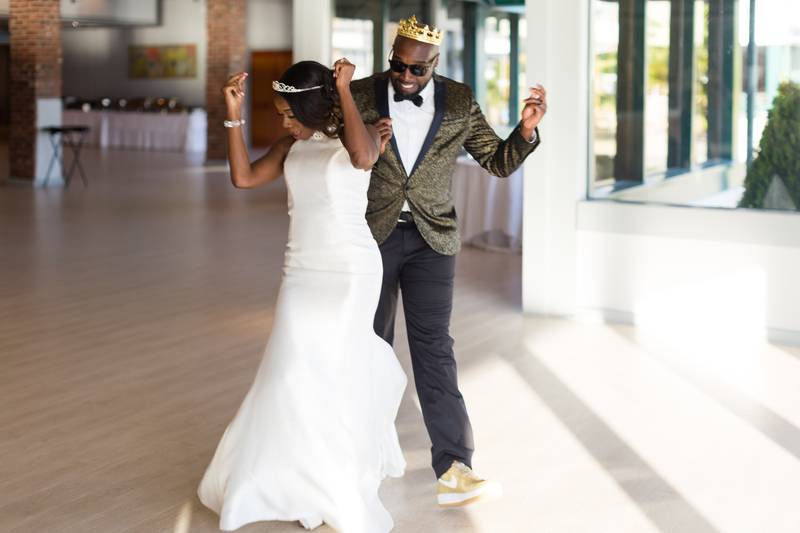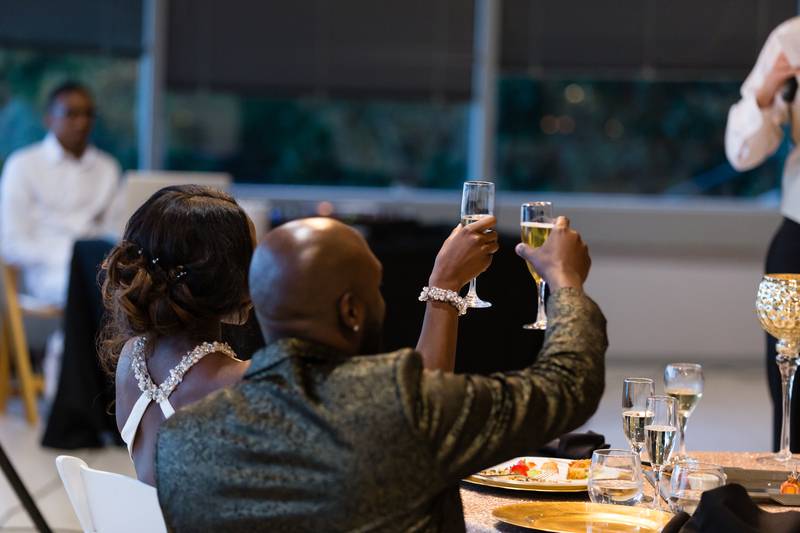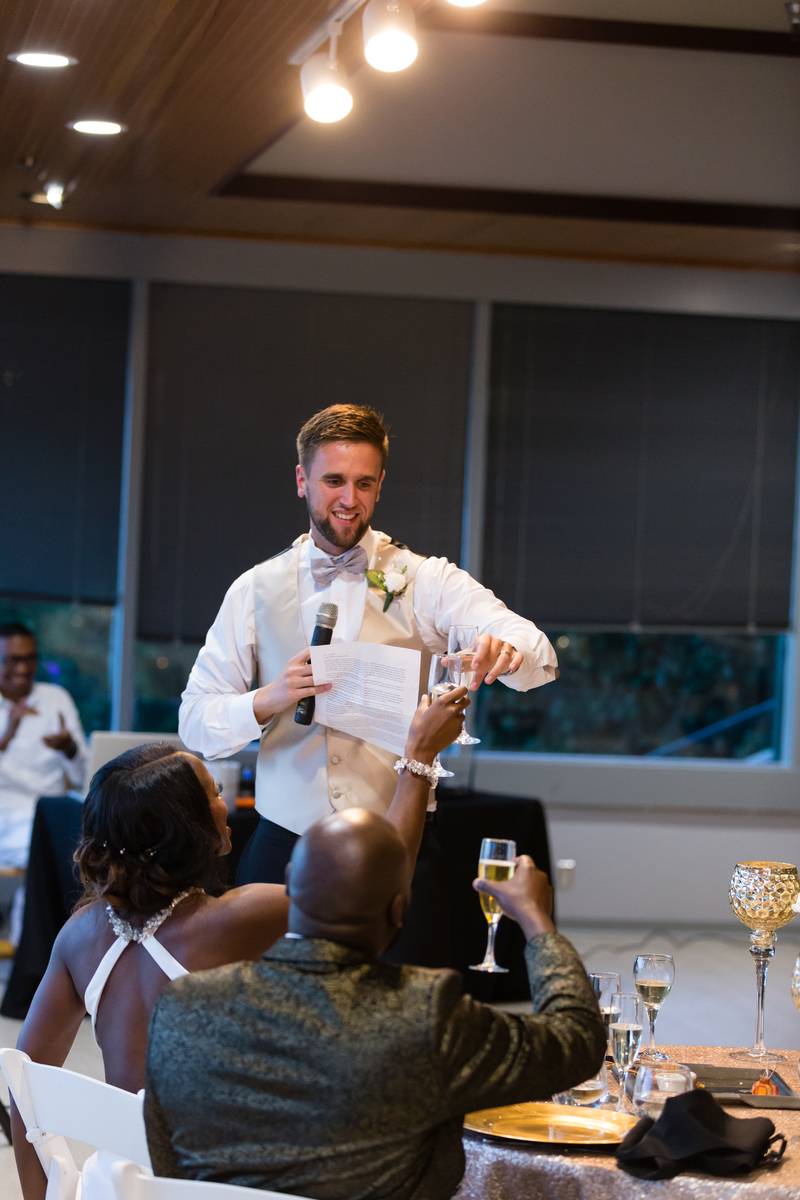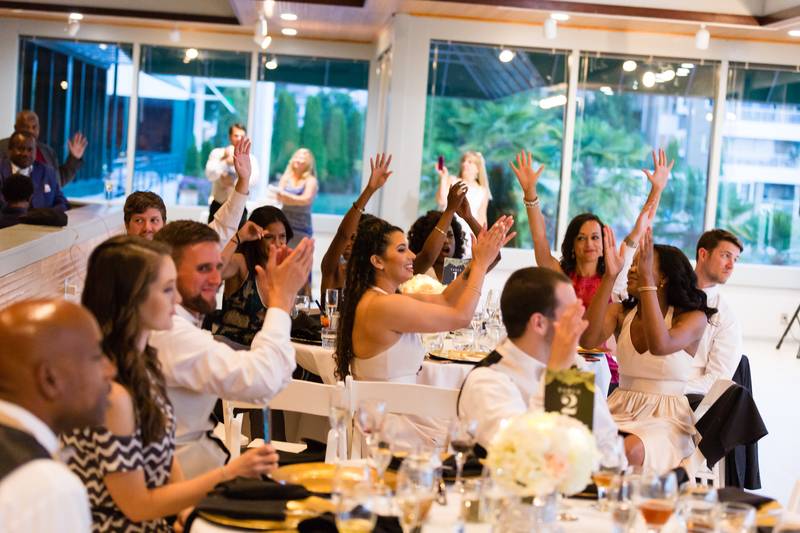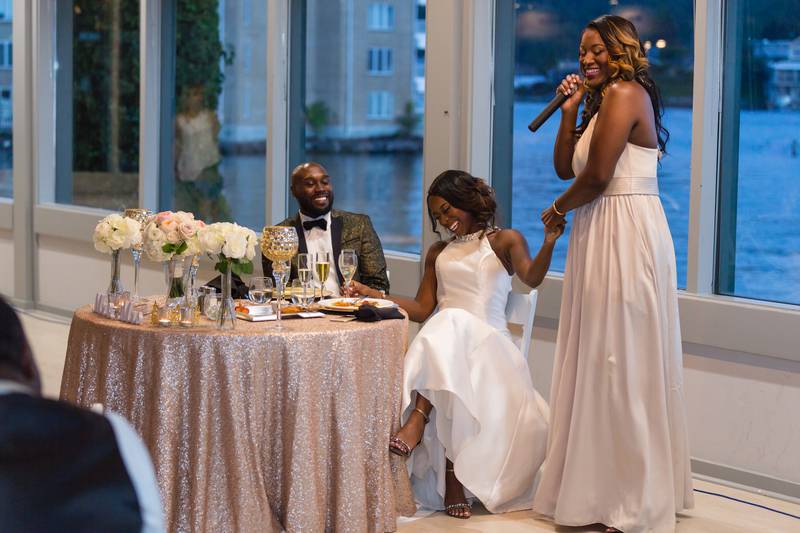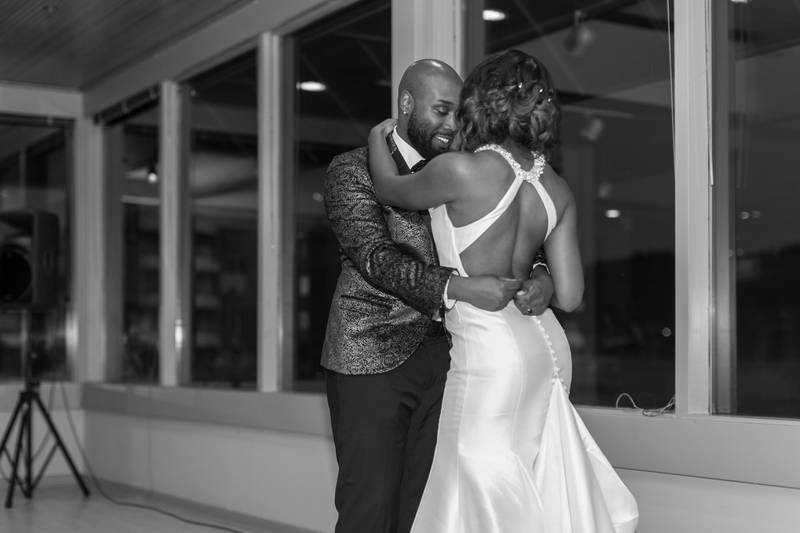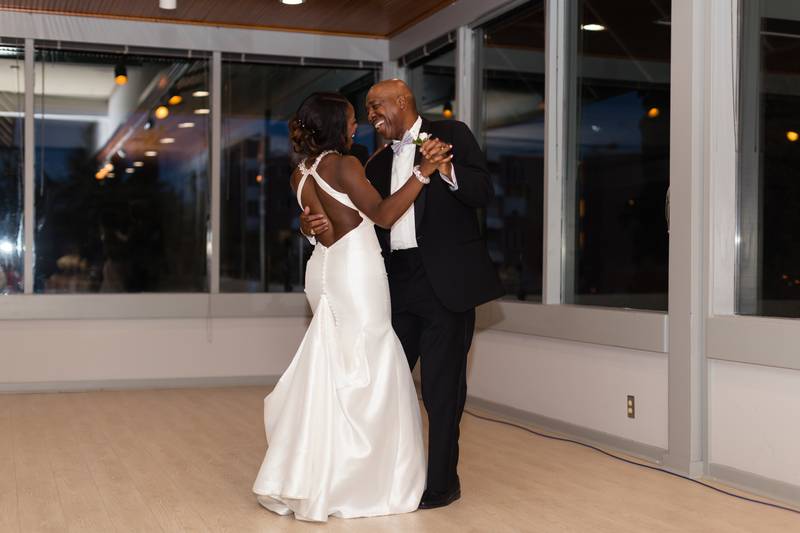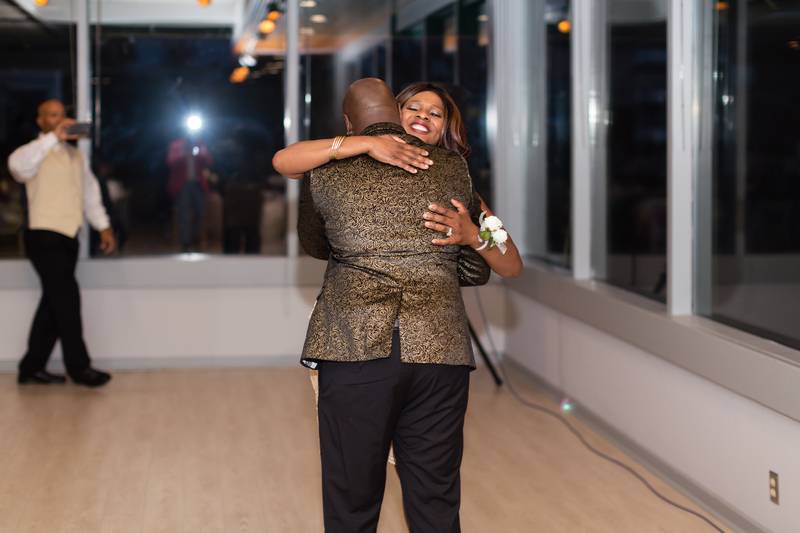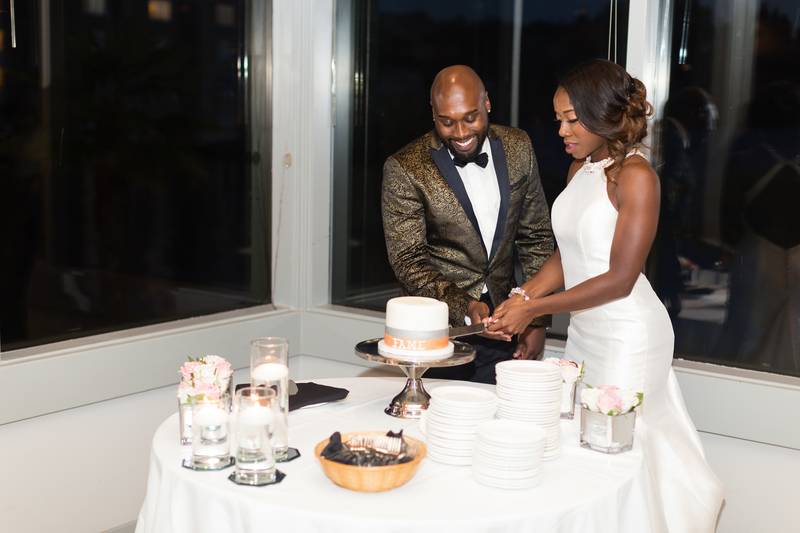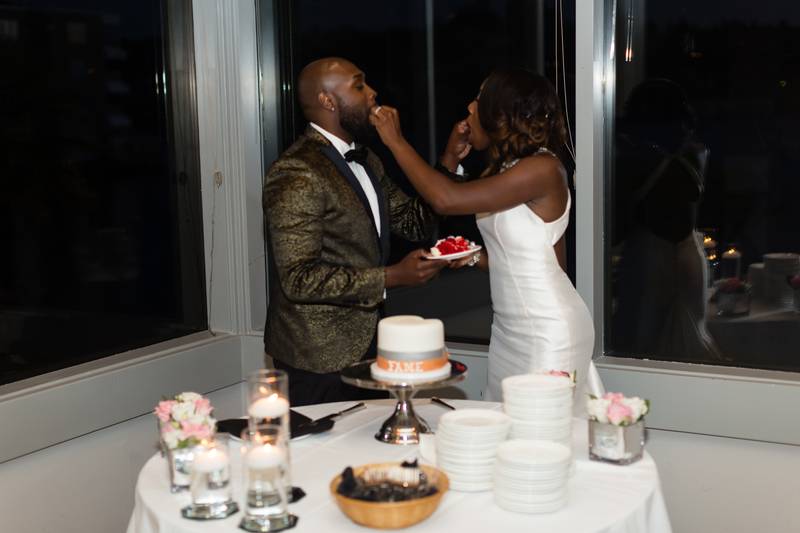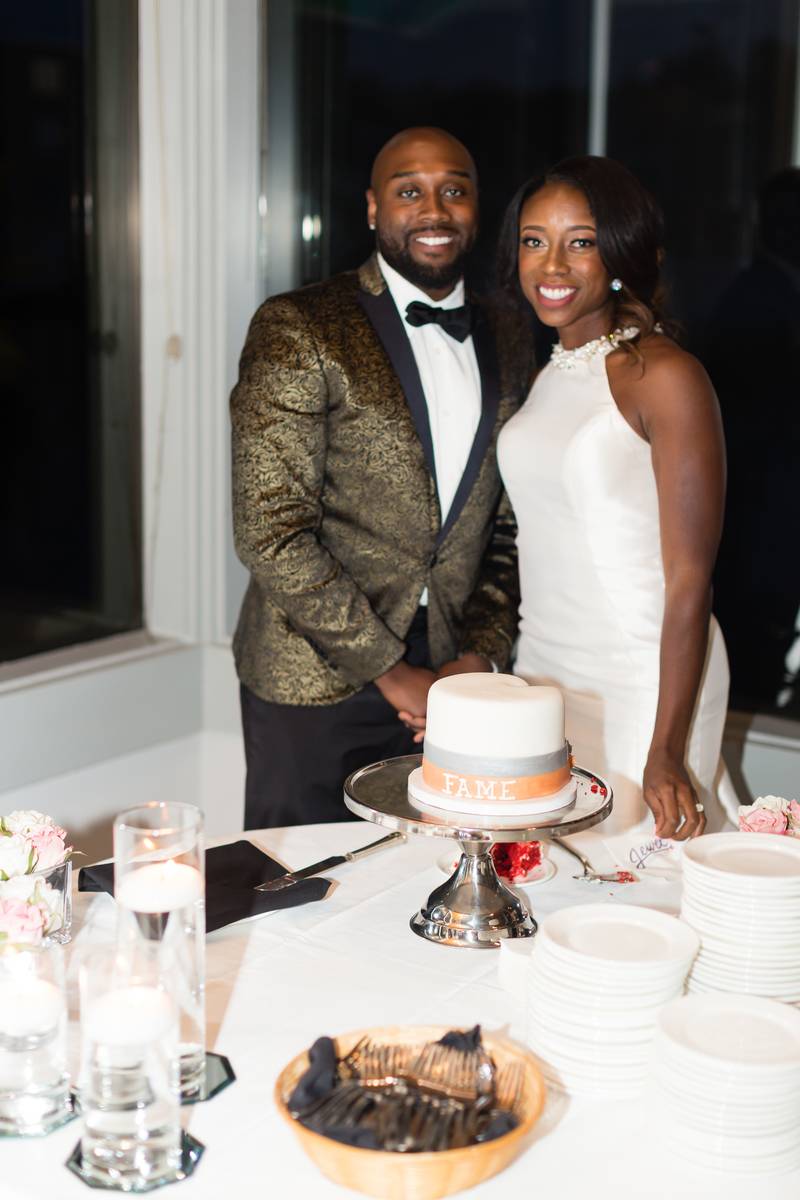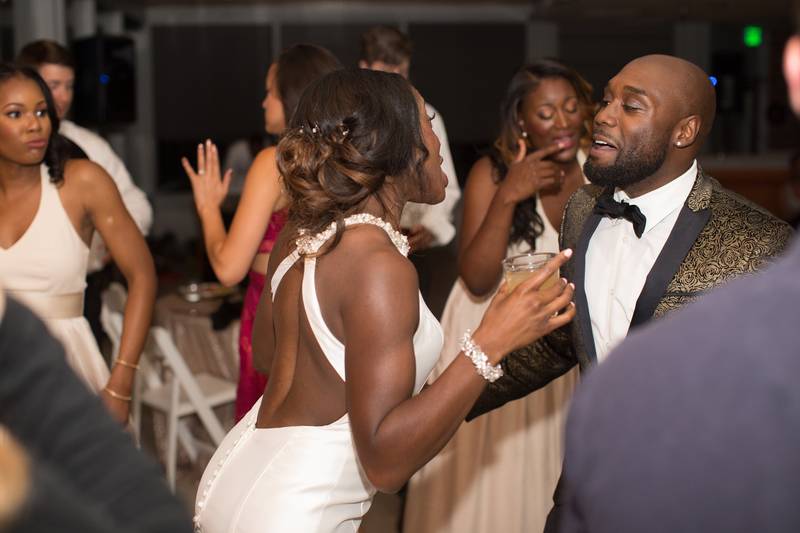 What are you most looking forward to as a married couple?
We are looking forward to continuing our bond, we are proud of ability to be a team. We strive to build one another up and we have some big dreams we want to accomplish together. We've both spent a majority of our relationship getting our masters degrees, so we plan to create our own business. We also want to bring some little ones into this world. We've both grown as individuals throughout our relationship, we look forward to evolving in our marriage.
Advice for a Bride/Groom on their wedding day:
Remember that your day will go exactly has its supposed to go. So don't stress over the little things. (For example, my photobooth photographer called the night before to cancel because the he was sick. After a brief moment of stress, I took a deep breath and reminded myself that no one would know that I was supposed to have a photobooth. My photobooth attendant ended up finding a replacement the morning of and it all worked out. So glad I didn't lose sleep over it!) Take a few moments in the day to just stop and take it all in. Rome and I had a great conversation during dinner and it was the first time we stopped since our first look and just talked and soaked in the moment.
Congrats to the newlyweds Falesha and Rome! We wish you many more years of wedded bliss!
Photographer: Marscel Harris of Parker Photography
Ceremony & Reception location: Ballard Bay Club
Bridal gown: Marcella's Bridal
Bridal party attire: Vera Wang by David's Bridal
Caterer and Cake: Jewel Hospitality Catering
Music: DJ Famous
Makeup: Sia Miller
Hair: Desrea Manago
Flowers: Maxine's Floral
Stationery: Minted
Jewelry: La Belle Elaine