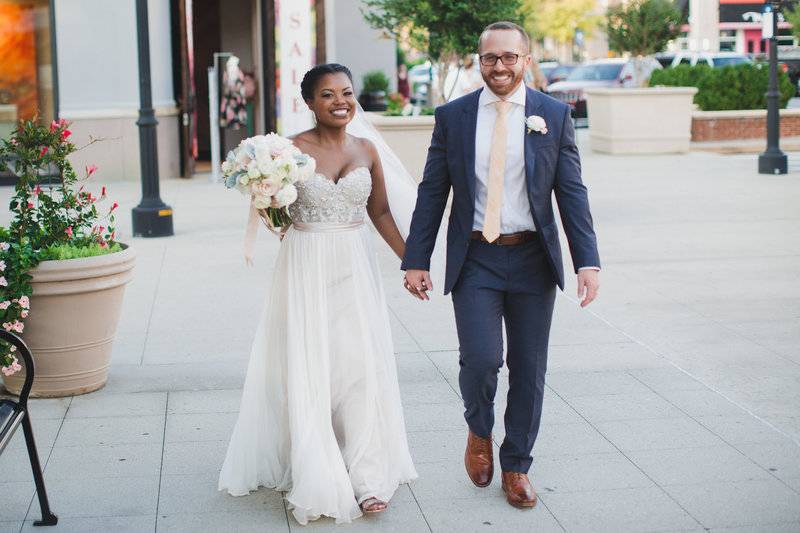 Brandi and Tyler's love story started with a simple click! The couple met online in 2014 and have been together for two years. "He was working in Canada at the time and I lived in North Carolina. An algorithm determined that we were 98% compatible and we decided that it was 100% accurate," said Brandi. Brandi and Tyler celebrated their union with a summer wedding in North Carolina, beautifully captured by Lauren Cowart Photography. Check out their special day below!
Bride: Brandi Norris-Cochran, 29, English Teacher
Groom: Tyler Cochran, 29, Manager
Place of residence : Prairieville, Louisiana
Wedding date: 8/6/16
Wedding location: Mura of North Hills, Raleigh, North Carolina
Wedding theme: Glamorous Kick Back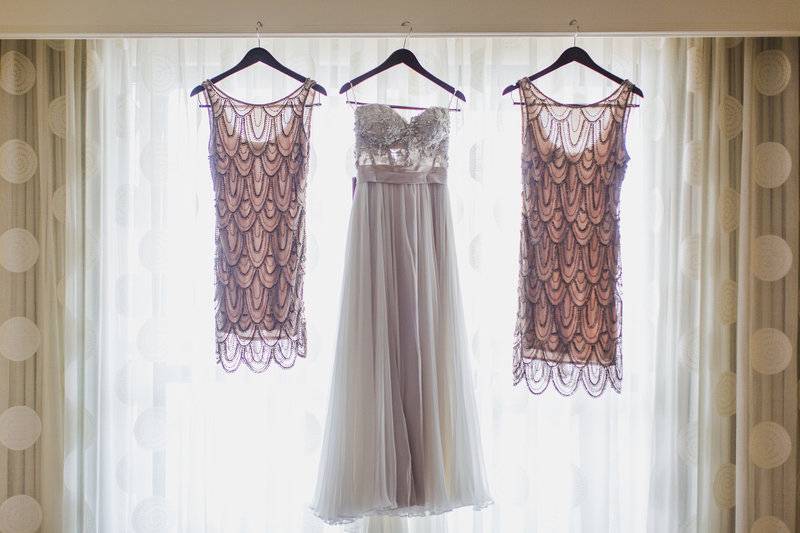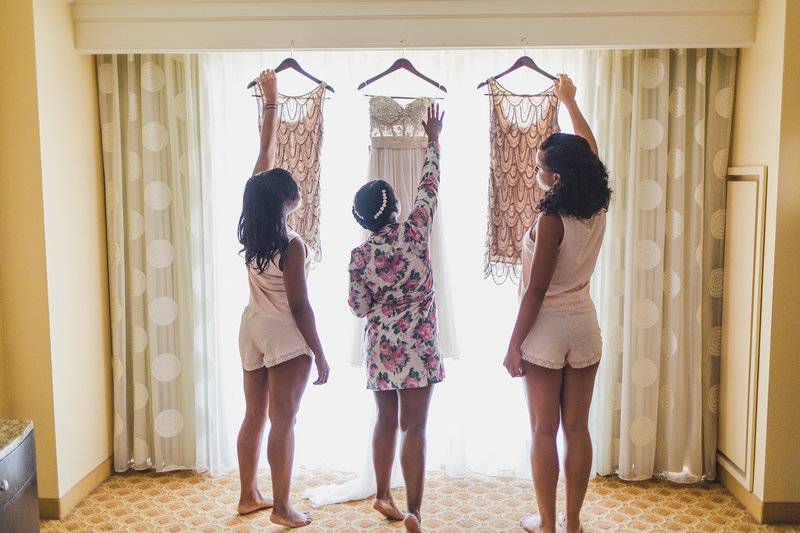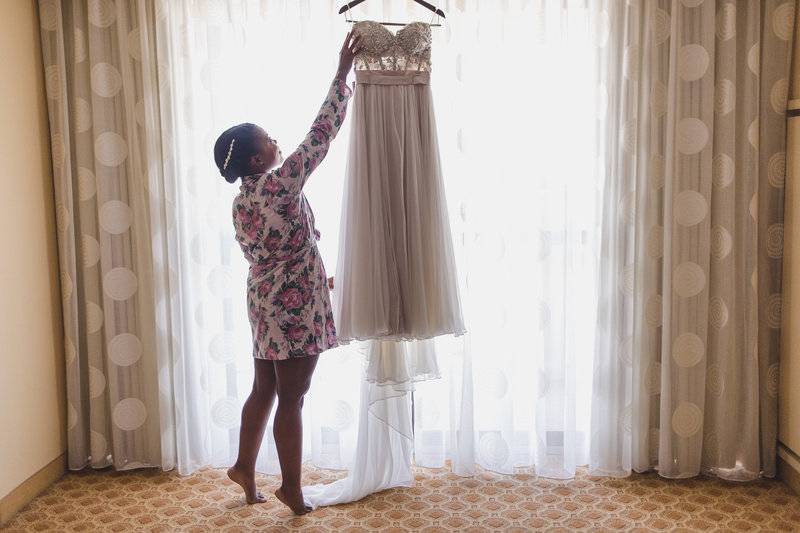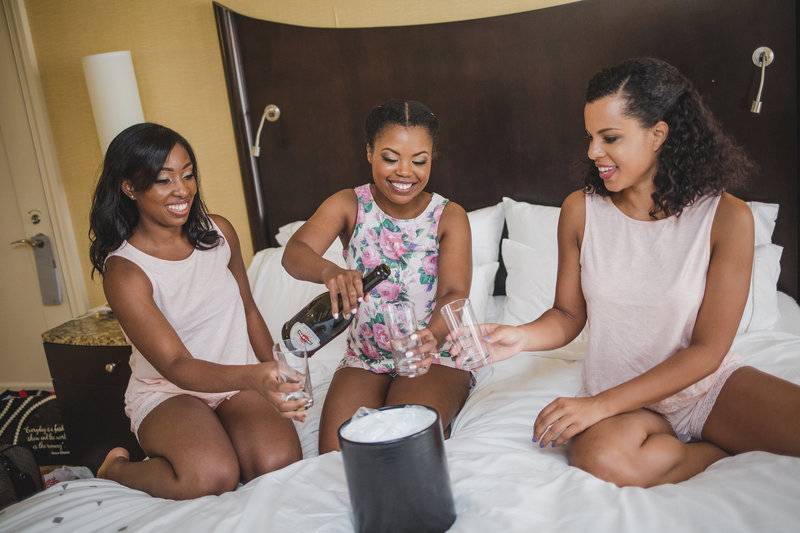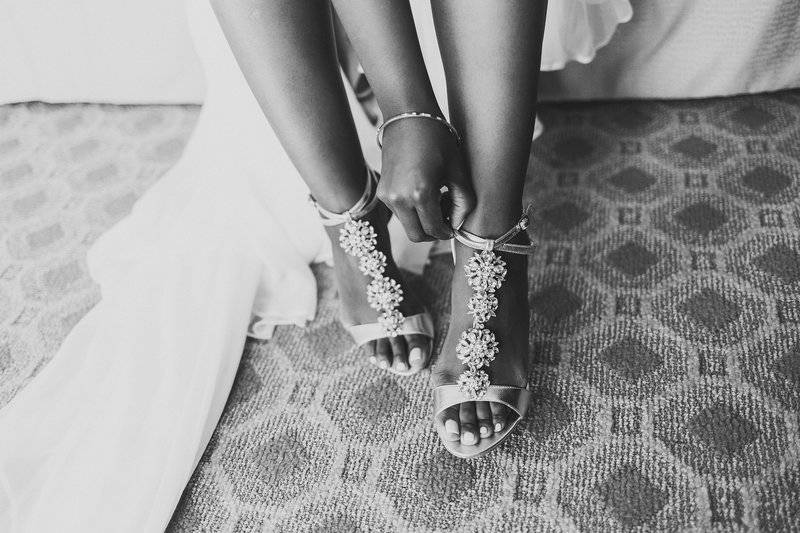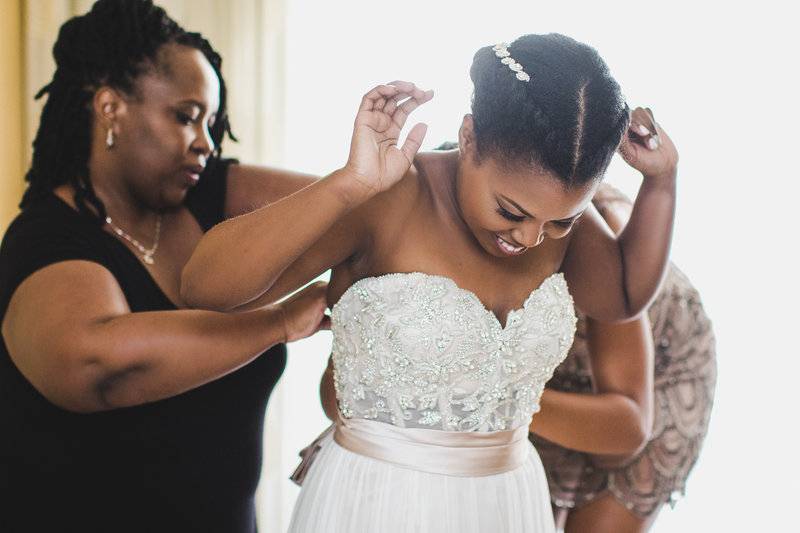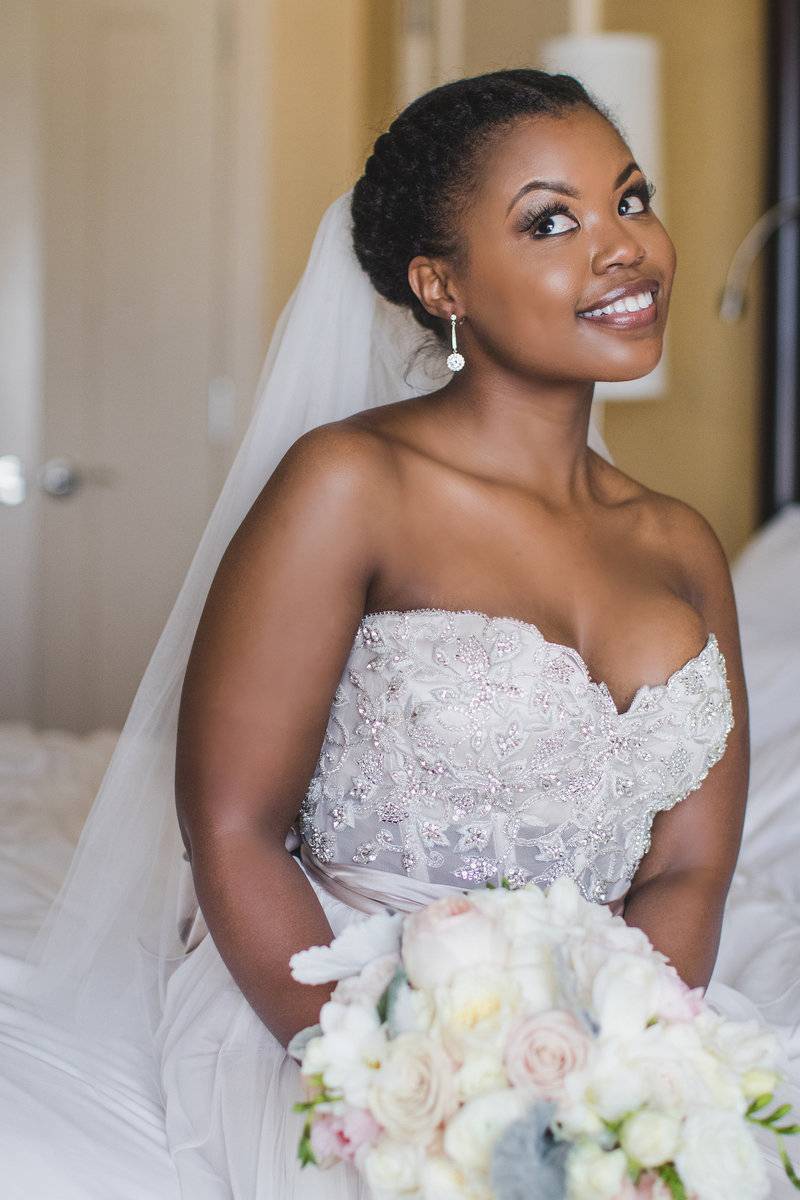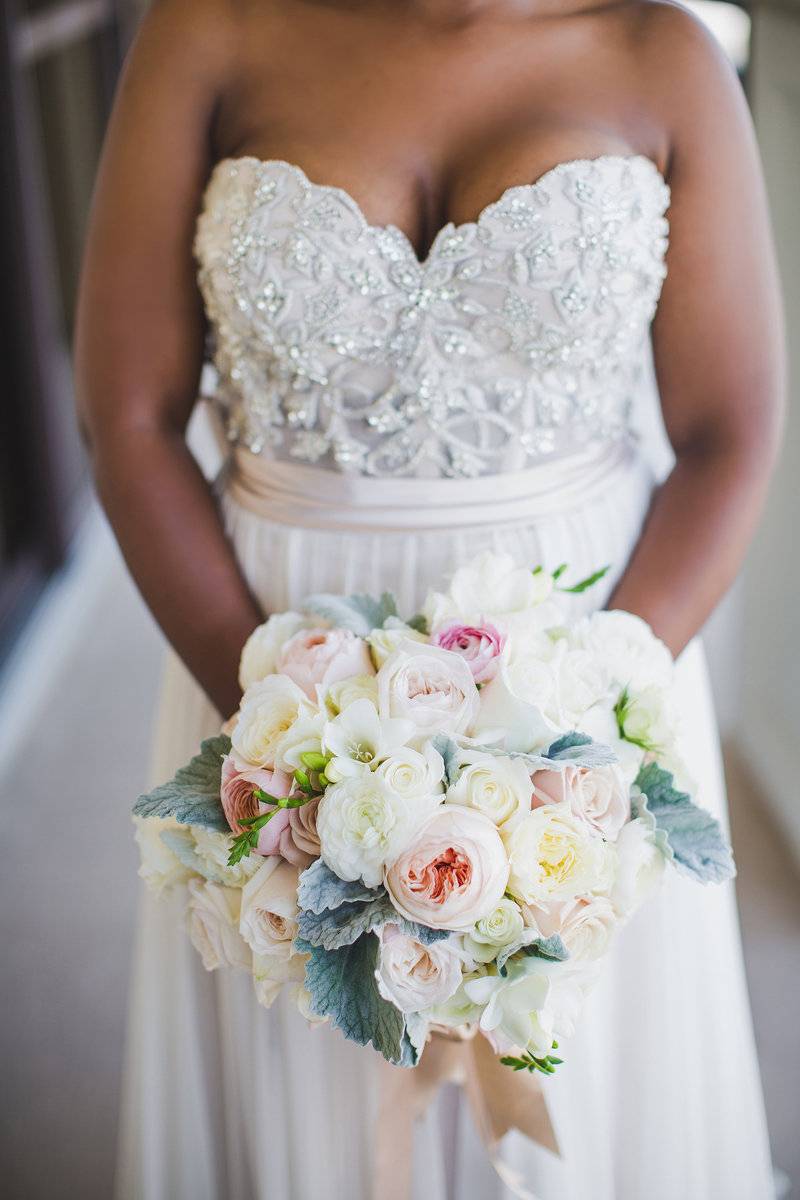 Engagement story:
We knew we were getting married within 3 weeks of meeting---nothing about our relationship, or the sequence of events in our relationship was traditional---so in both of our minds, we were "engaged" the day we made our relationship official and acted as such. A friend was getting married in New York, so we decided to plan a trip to Kleinfeld because I'm obsessed with Say Yes to the Dress (we get a kick out of laughing at reality tv shows, so we scheduled an official appointment to see if it lived up to the TV hype). I impulsively tried on the dress of my dreams and bought it before we were technically engaged. The next day we went to Tiffany & Co, where he had already picked out the ring he was planning to give me when he was going to propose the next month, (I jumped the gun a little...oops) then we officially got engaged in the middle of the store, and they brought out champagne.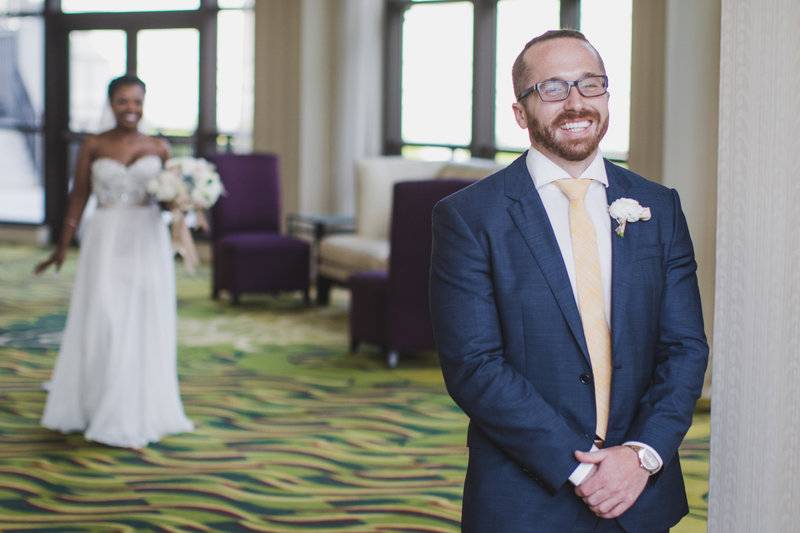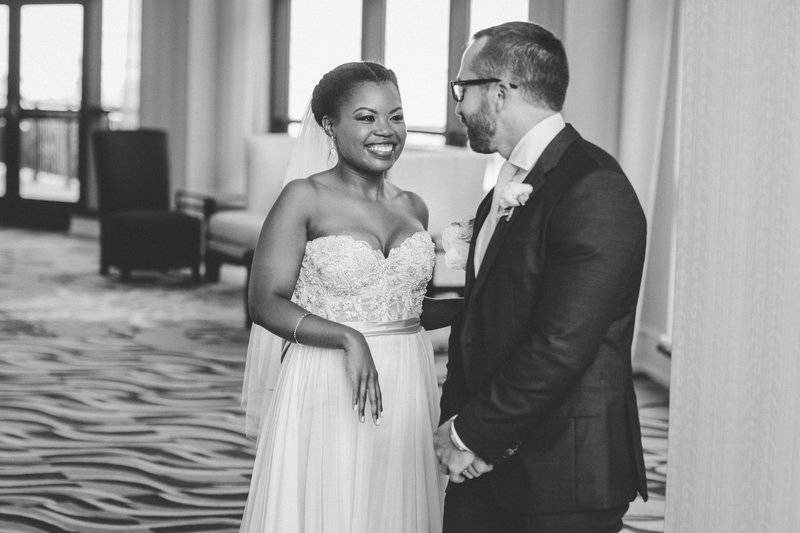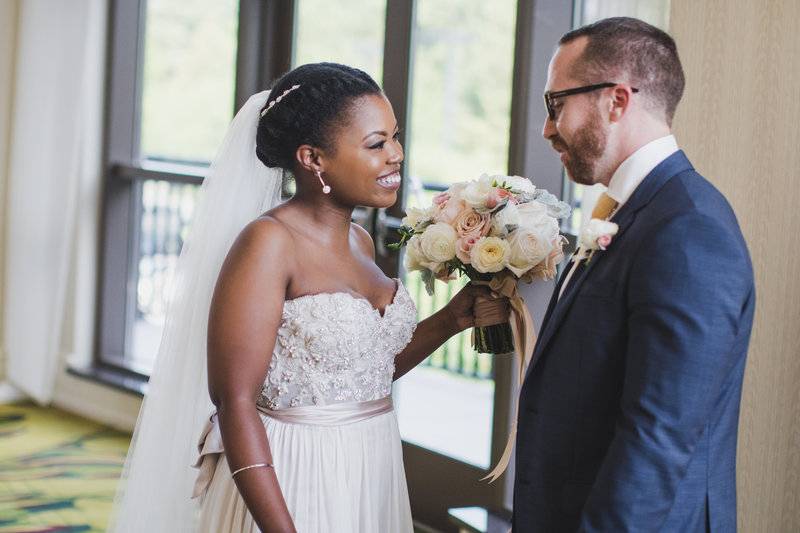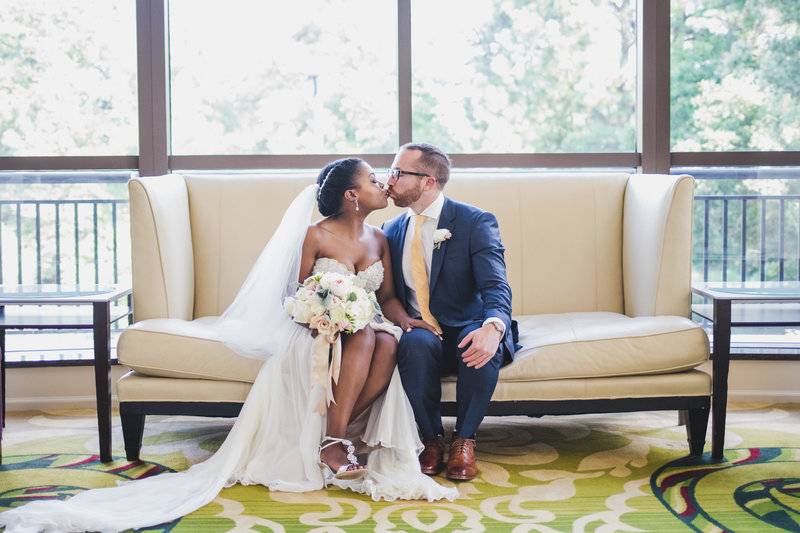 From the Groom:
My best memory from the wedding was feeling that we accomplished our goal of trying to make everyone comfortable and have a true celebratory vibe that was unique and reflective of our relationship.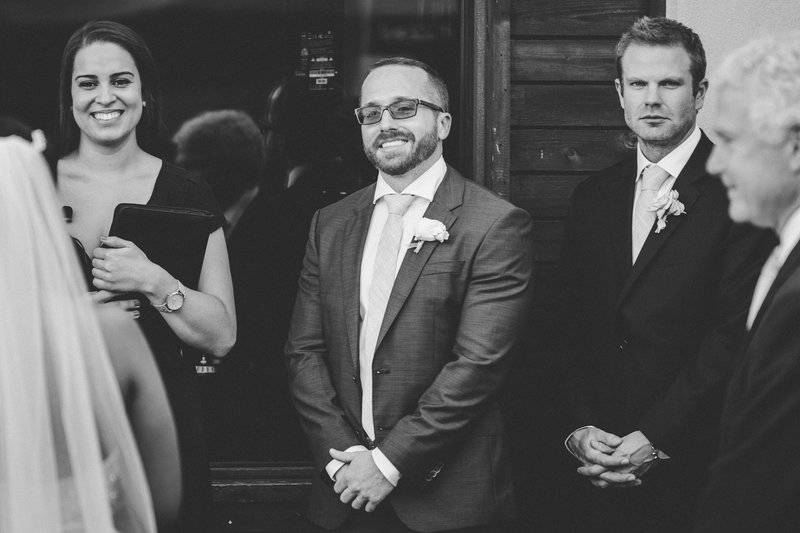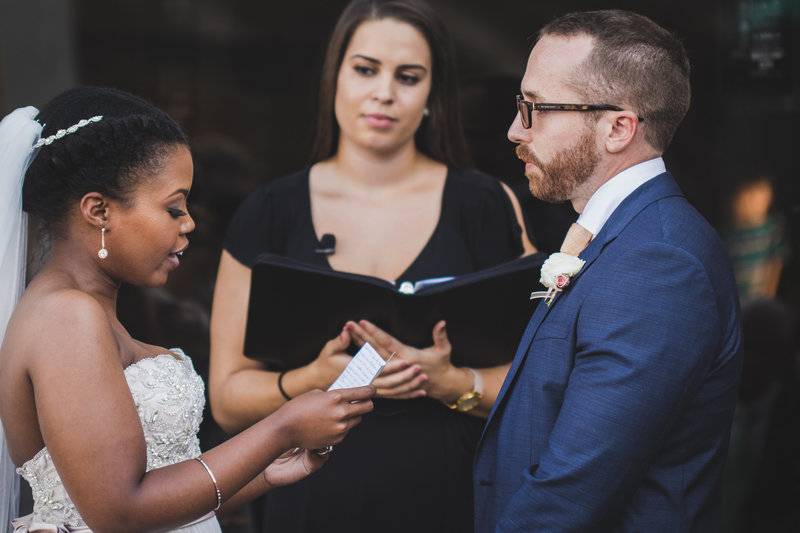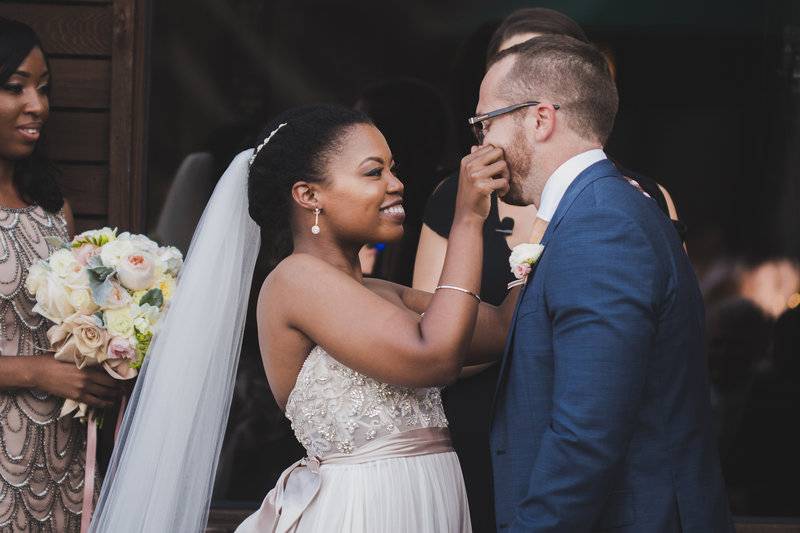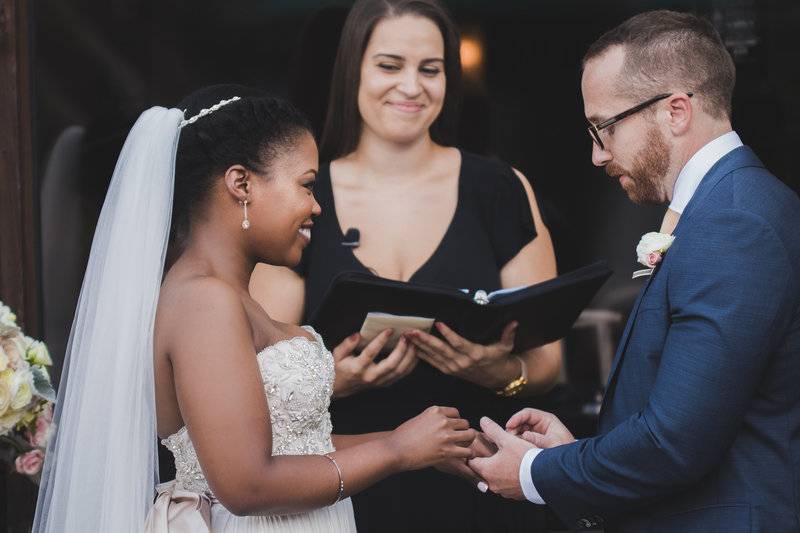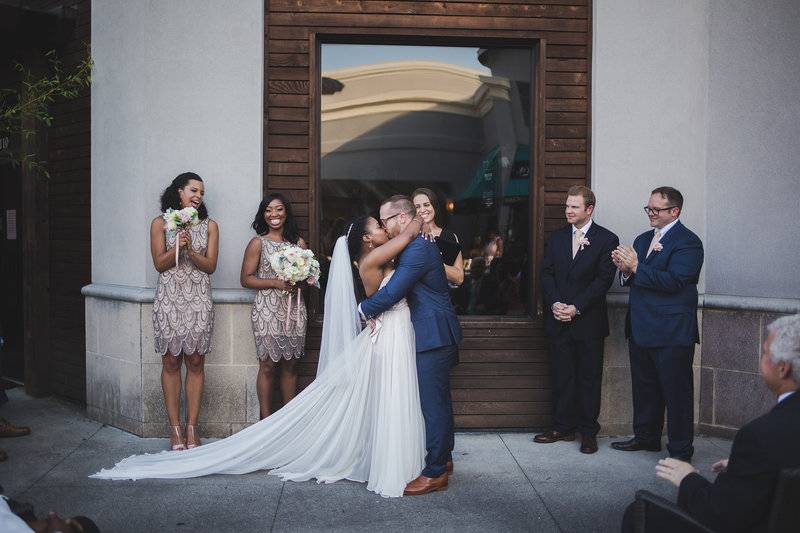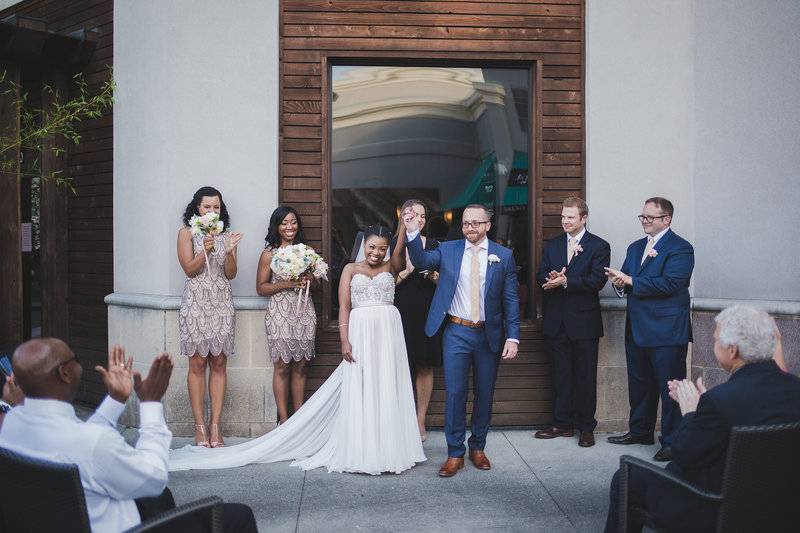 From the Bride:
It was a perfect whirlwind! Everything ran smoothly, and seeing the sheer childlike joy in our family and friends faces as they noticed and loved all of the little details we included in the ceremony and reception made our hearts so full. I wanted it to feel like a party with family and friends, not a big formal production with a checklist to run through, and it was exactly that and more.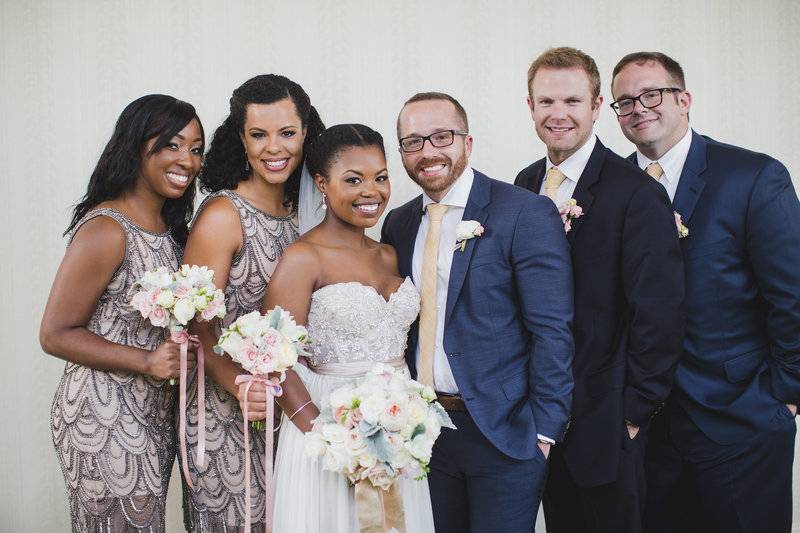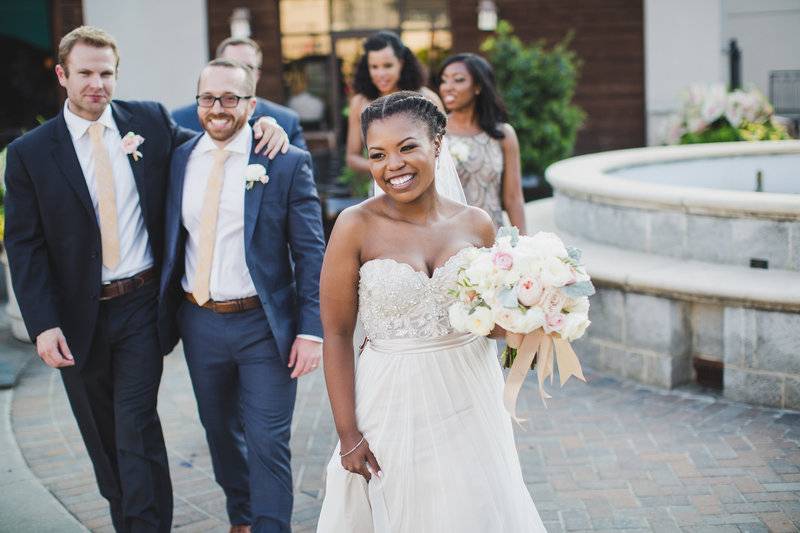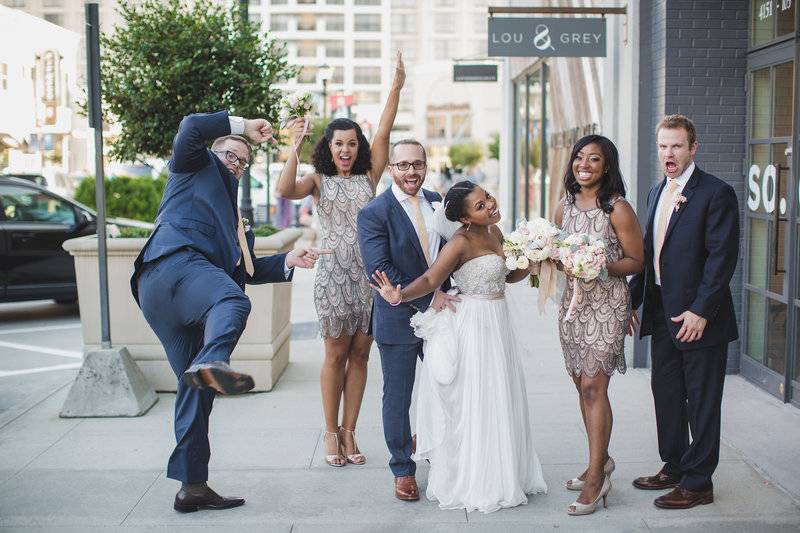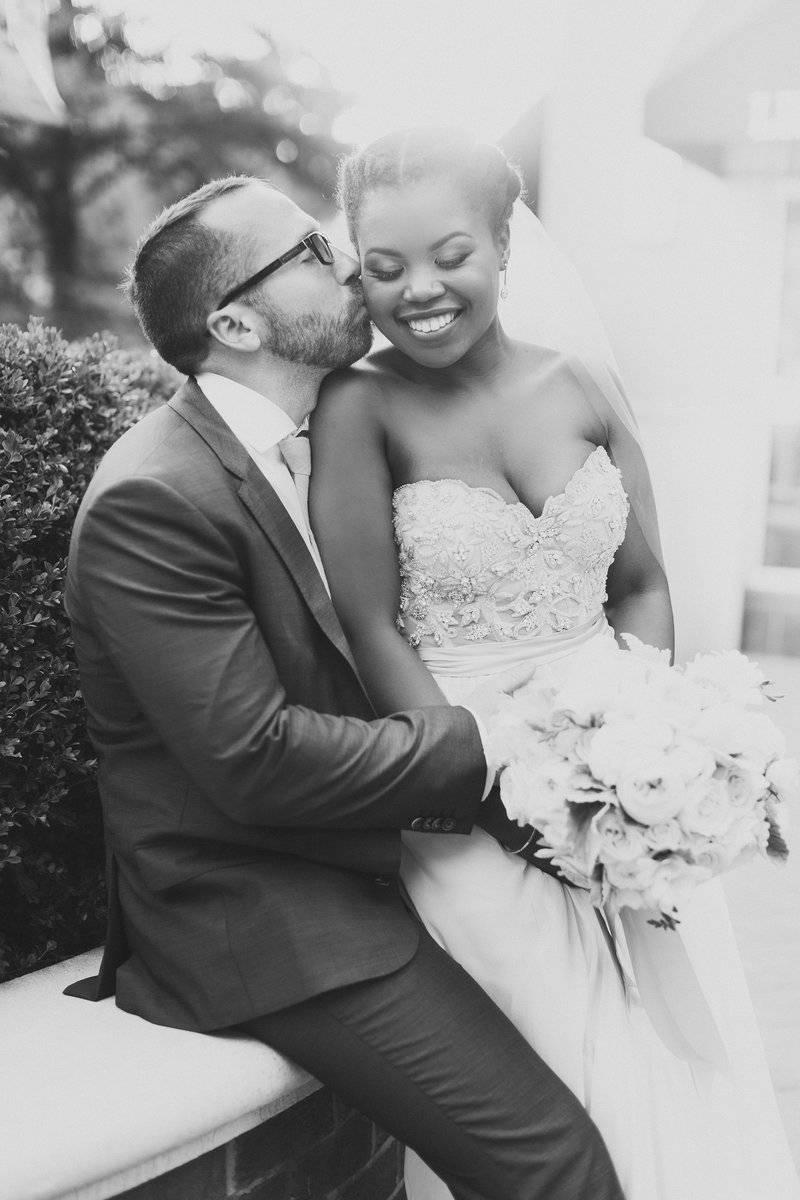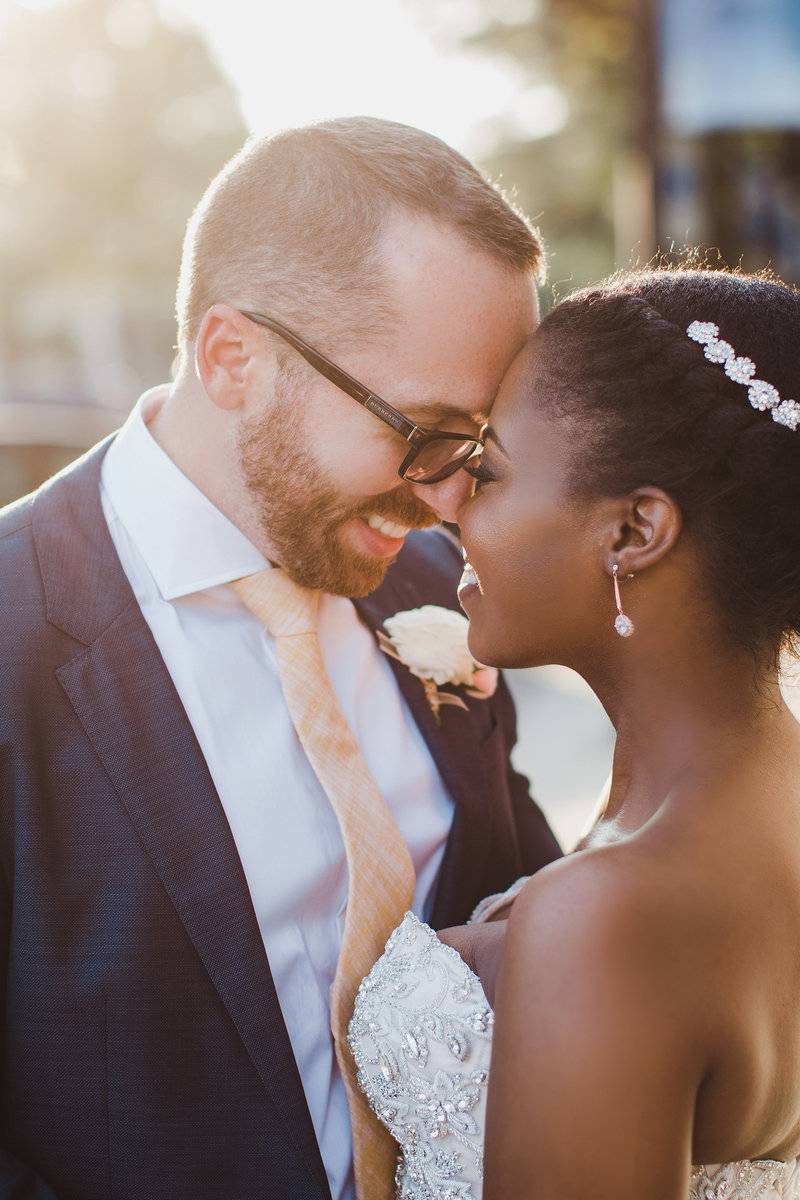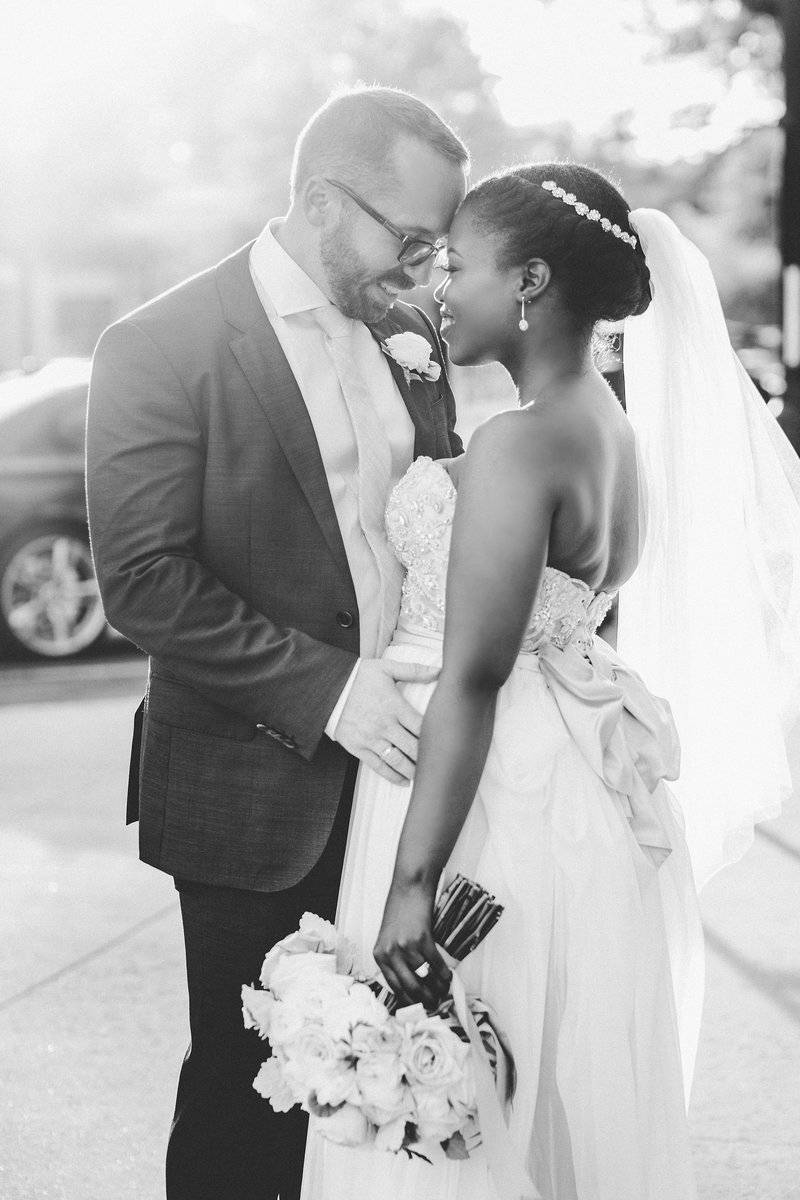 What makes your love special?
We are just alike in how we think, but different in how we operate and execute ideas. Essentially, we are better versions of each other so together we make the perfect team.
Most memorable moment: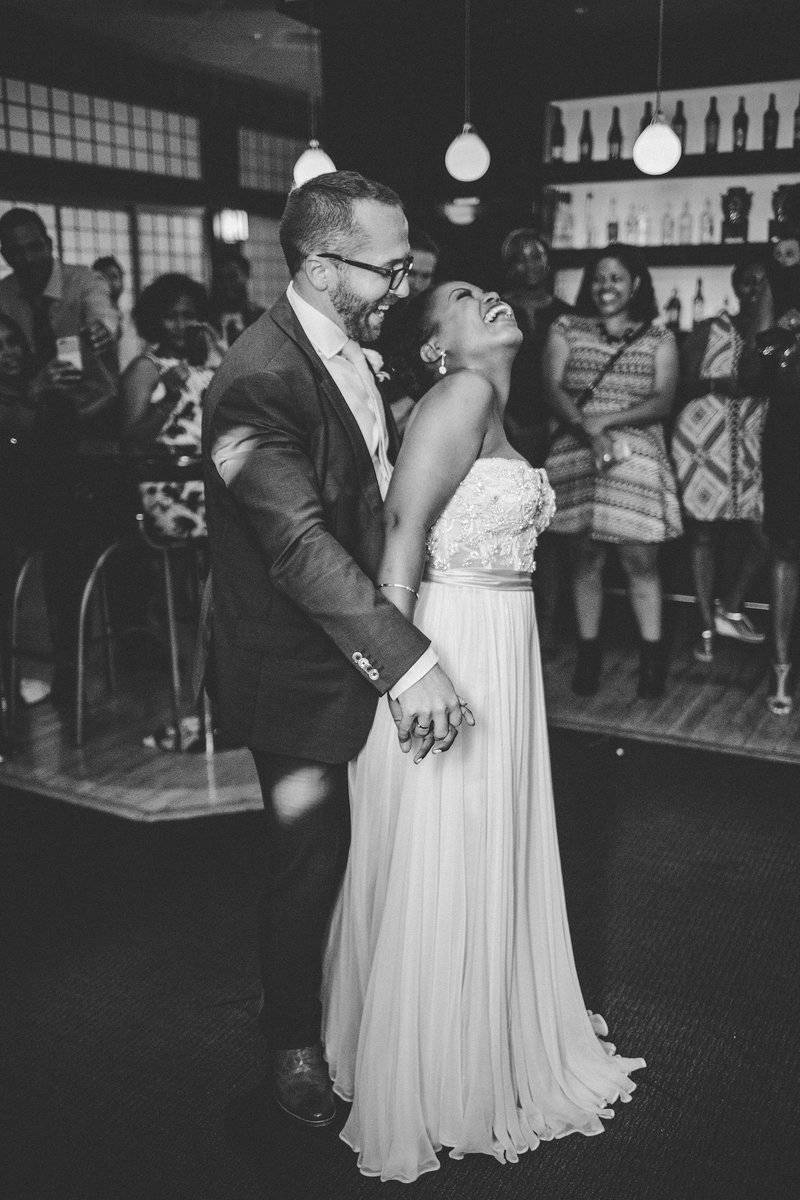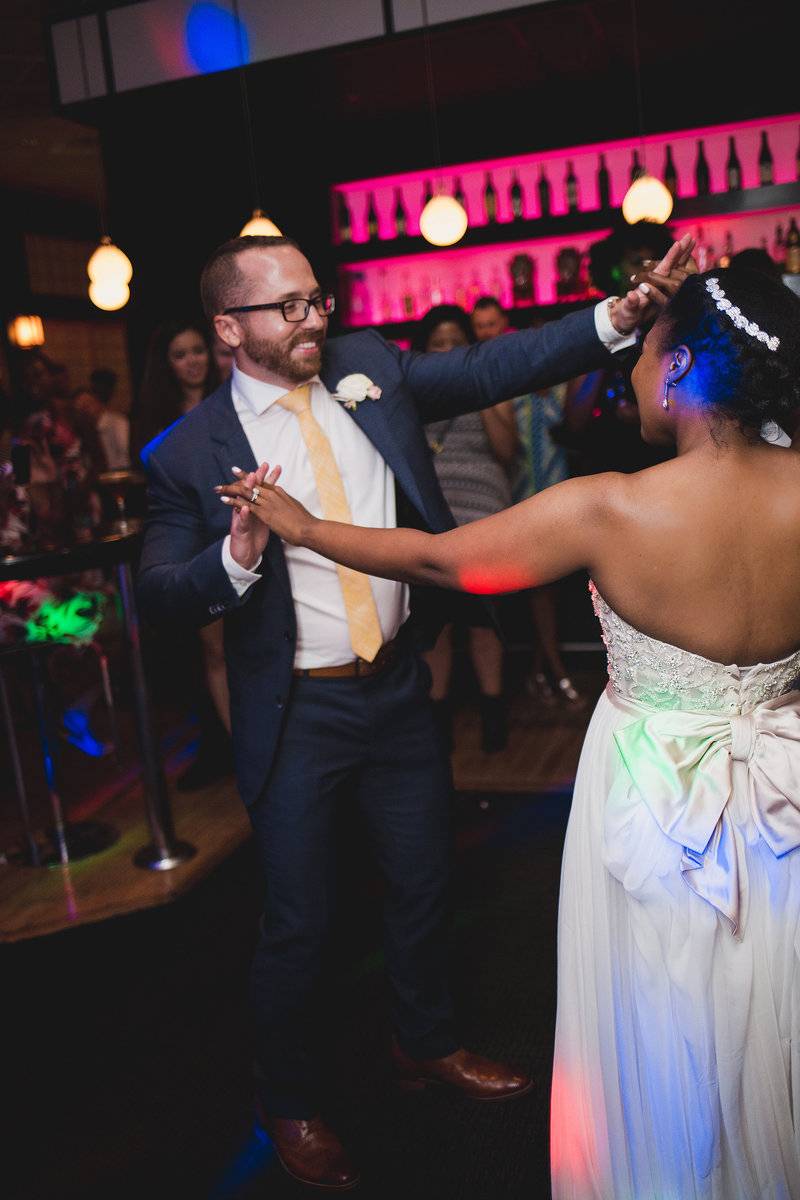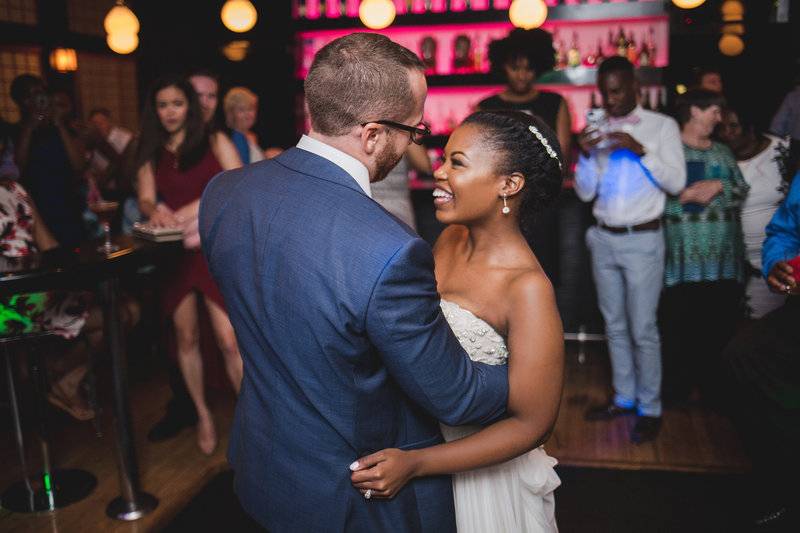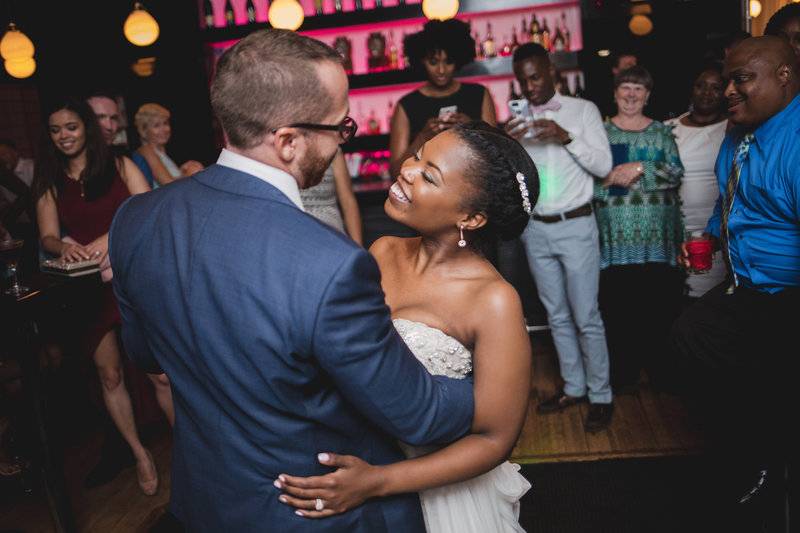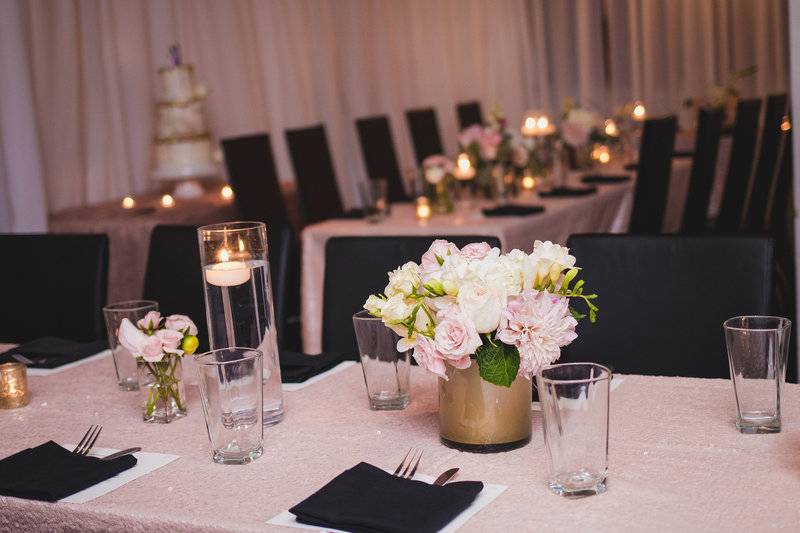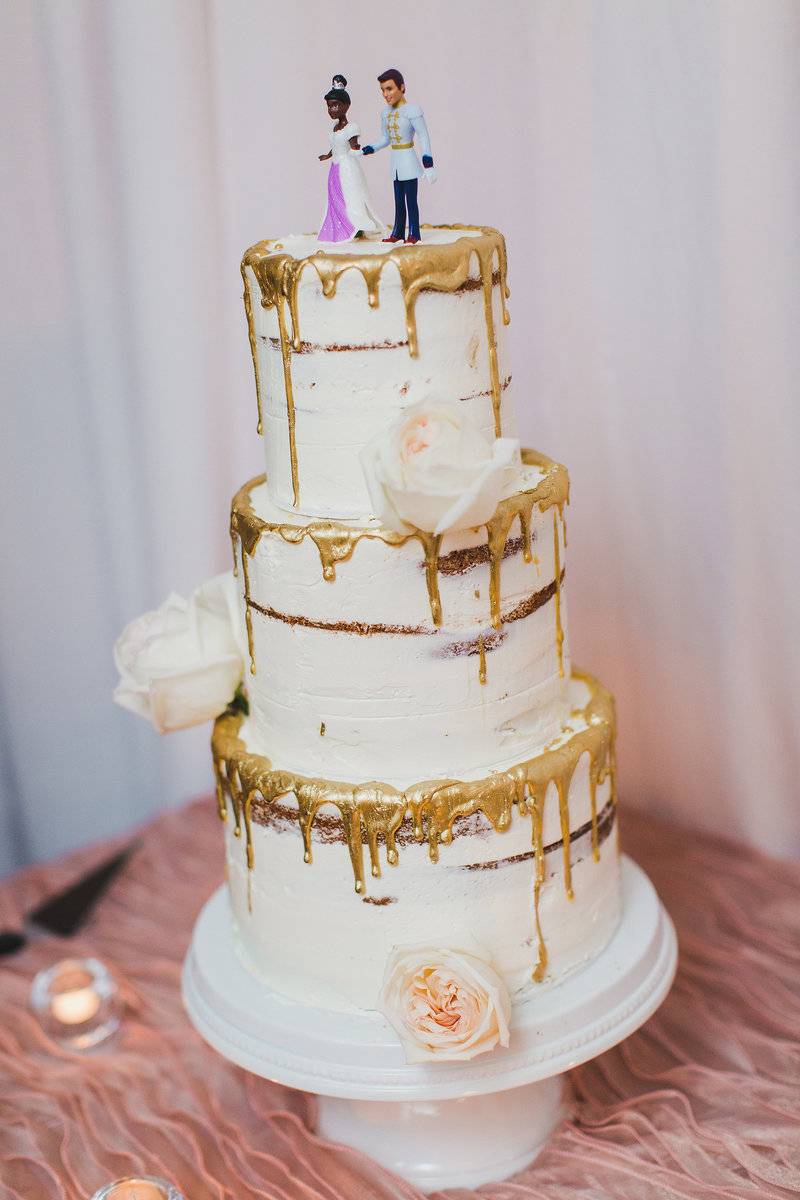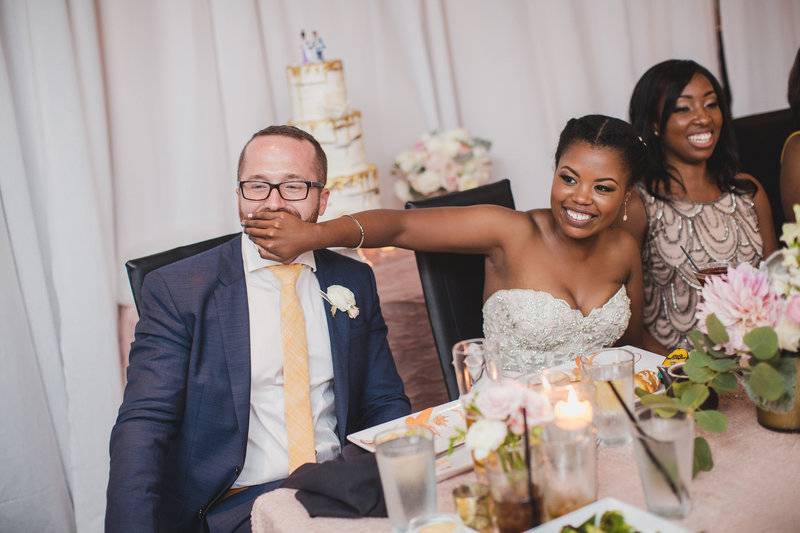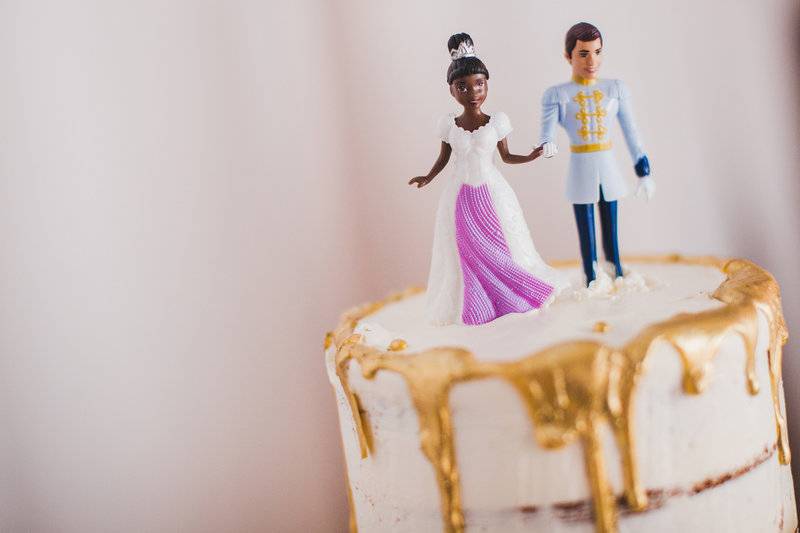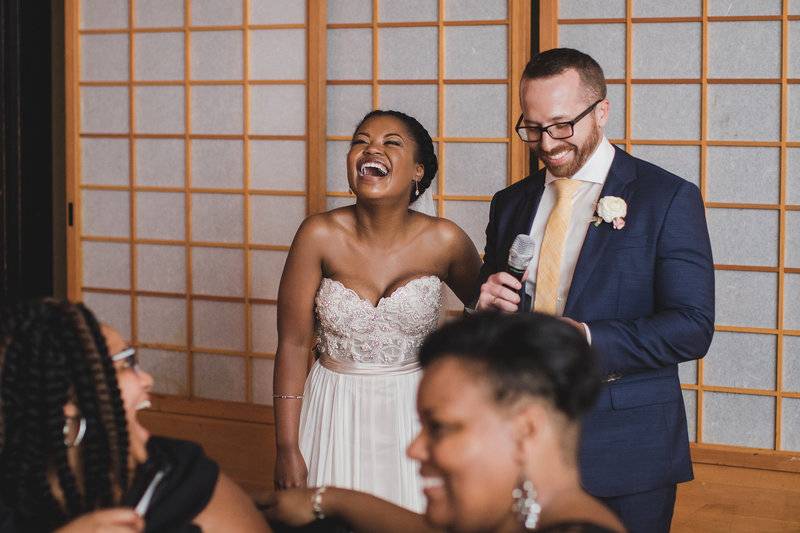 Wedding song:
XO by Beyonce
Favorite wedding detail:
It's hard to pick one...visually, it was definitely the pink sequin tablecloths, for sure. We also had the best dj ever- we wanted to have a throwback nostalgia vibe going all night-- he played Aaliyah's 4 page letter and every person who knew the words (about 75% of the guests) belted the lyrics out in unison in the middle of the dining room while waiting for dinner, then took over the dance floor as he played classic after classic until they kicked us out at the end of the night.
What are you most looking forward to as a married couple?
We were long distance for the majority of our relationship; building and growing together as a unit, creating our own norms, customs and traditions, and living in the same zip code are what we look forward to most.
Advice for a Bride/Groom on their wedding day:
Don't get so caught up in worrying about the little details and drama that can, and will, pop up that you forget to revel in every single moment.
Congratulations to the newlyweds Brandi and Tyler. We wish you many more years of wedded bliss!
Vendors:
Photographer: Lauren Cowart Photography
Ceremony and reception location: Mura at North Hills
Bridal gown: Pnina Tornei at Kleinfeld's Bridal
Bridal party attire: Pisarro Nights/Nordstrom
Groom's tux: Boss by Hugo Boss
Cake: Sugar Euphoria
Wedding planners: Viva L'Event Event Planning and Design
Music: DJ Dark Matter
Hair: Lavish Hair Spa
Makeup: Rudi Pangad
Flowers: Viva L'Event Event Planning and Design
Stationery: Minted
Save
Save
Save
Save
Save
Save
Save