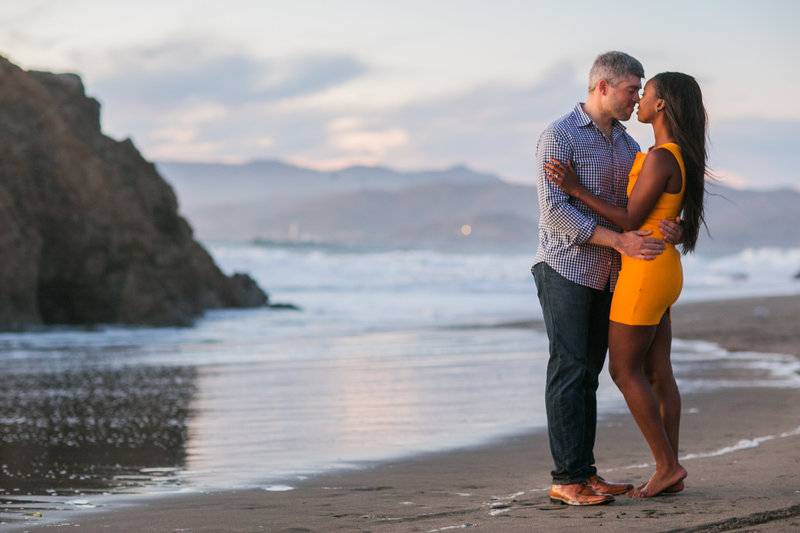 Sometimes meeting your perfect match, is all about being at the right place at the right time. Annie and Todd met at a restaurant in Boston. "Todd was actually supposed to meet another blind date and we hit it off when she didn't show up," said Annie. The happy couple have been together for 5 years and are planning their dream wedding this summer at the San Francisco City Hall. Check out their beach themed engagement session, captured by David Kim Photography and underwater shots by Nick Brown Photography.
Bride: Annie Jean-Baptiste, Diversity Business Partner, Google
Groom: Todd Bullock, Air & Ocean supervisor , CFI International
Place of residence: San Francisco, Ca
Engagement Shoot Location: San Francisco, Ca
Wedding date: 6/10/2017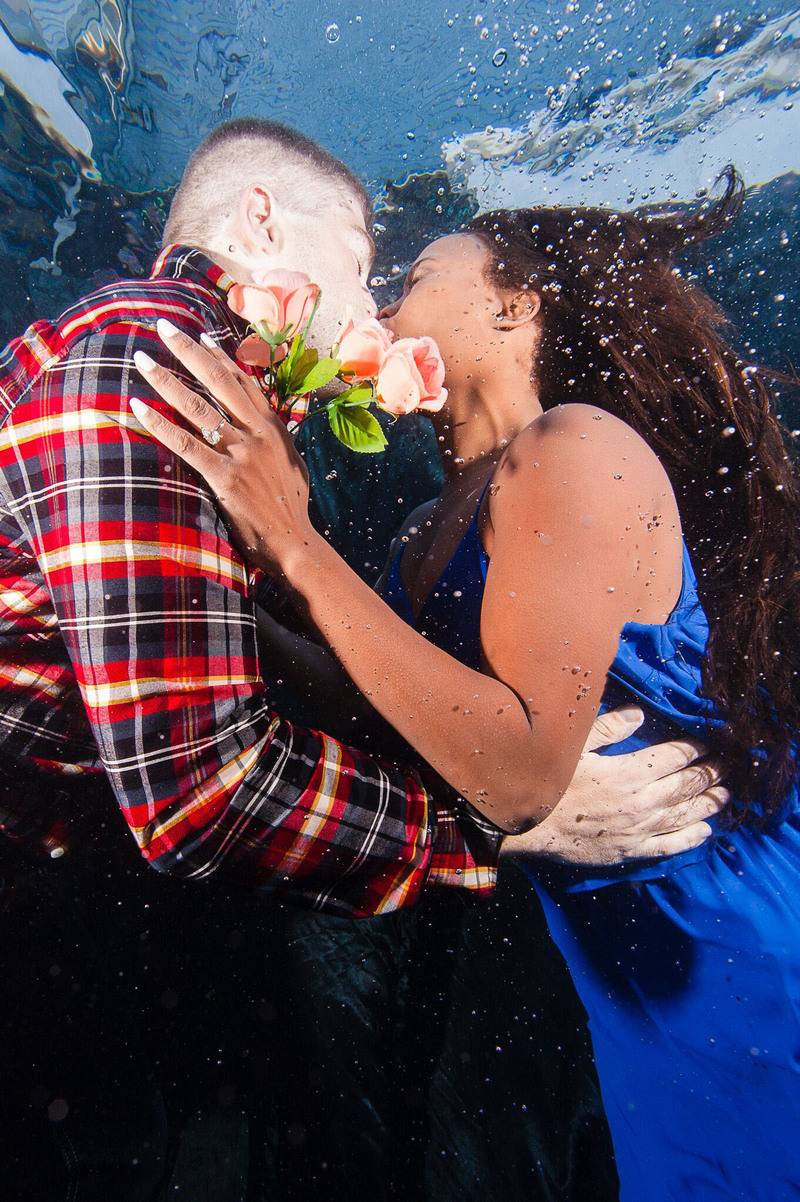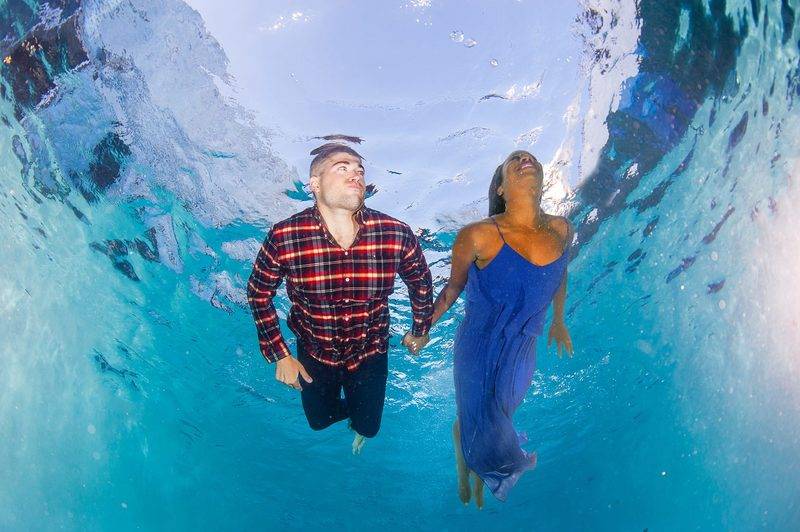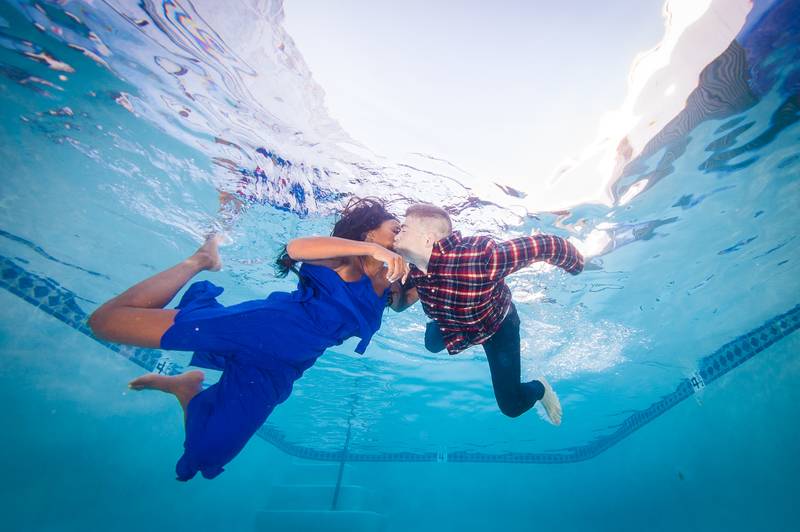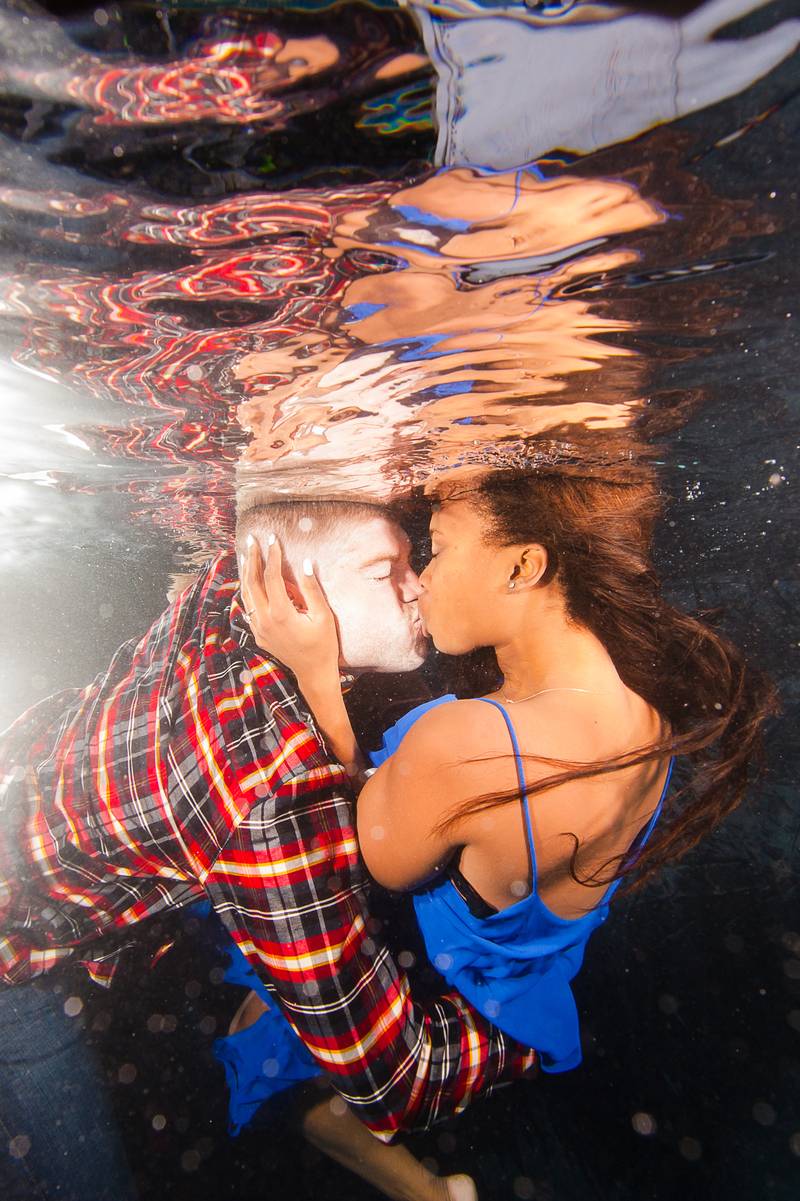 Engagement story :
I am a former pageant competitor, and decided to do one last pageant before taking a long hiatus. I went alone, and told my then-boyfriend to stay home. After finals, I was preparing to leave, when he texted me "You were amazing!" I thought little of it, and tried to get an Uber to get back to the hotel. I couldn't find one, so kept ignoring his MANY calls. Finally, a friend offered to drive me, and as I was in the car, he called again. "I'M HERE!" he said, panicking because he thought I was already back on a flight to San Francisco! We met back at the hotel, where I began to cry, due to exhaustion from the weekend, but also for him driving 6 hours to watch my final pageant. He told me he had reserved a nice dinner, which I wanted to skip and go home, but off we went. We drove to Yamashiro, a restaurant in LA on a hill, overlooking all of downtown LA. As the sun was setting, we were walking around their beautiful koi pond and Japanese garden. After walking for a while, we came across a beautiful, magestic tree. "That's a pretty tree, what kind do you think it is?" Todd asked. When I went to give him a crazy retort, as I was turning around for the tree, he was getting down on one knee. He proceeded to say the most impactful things he has ever said to me, and we got engaged at 12AM EST--my parent's 30th anniversary!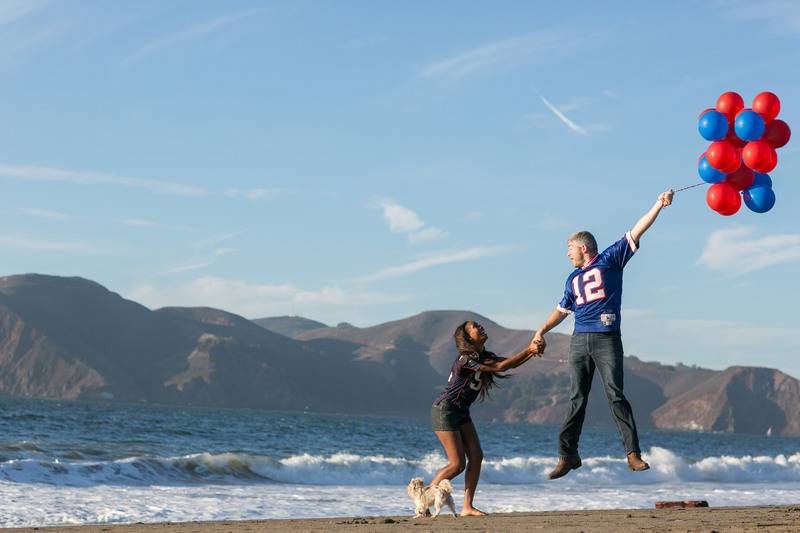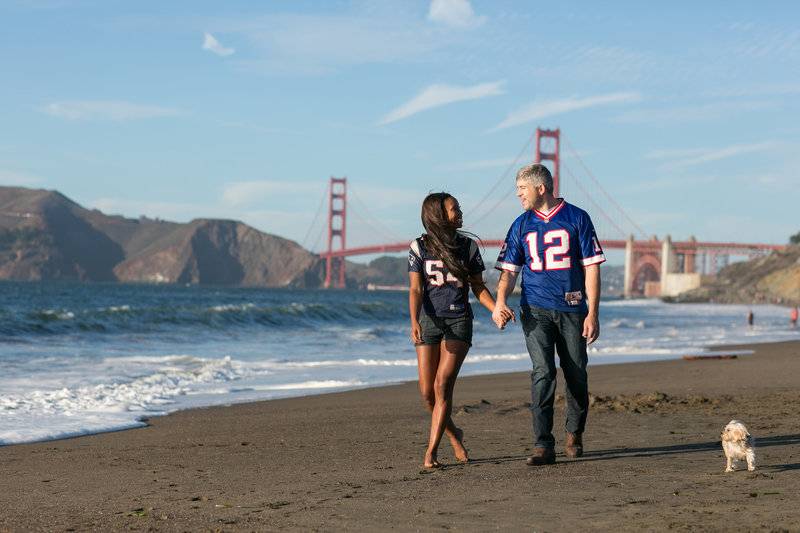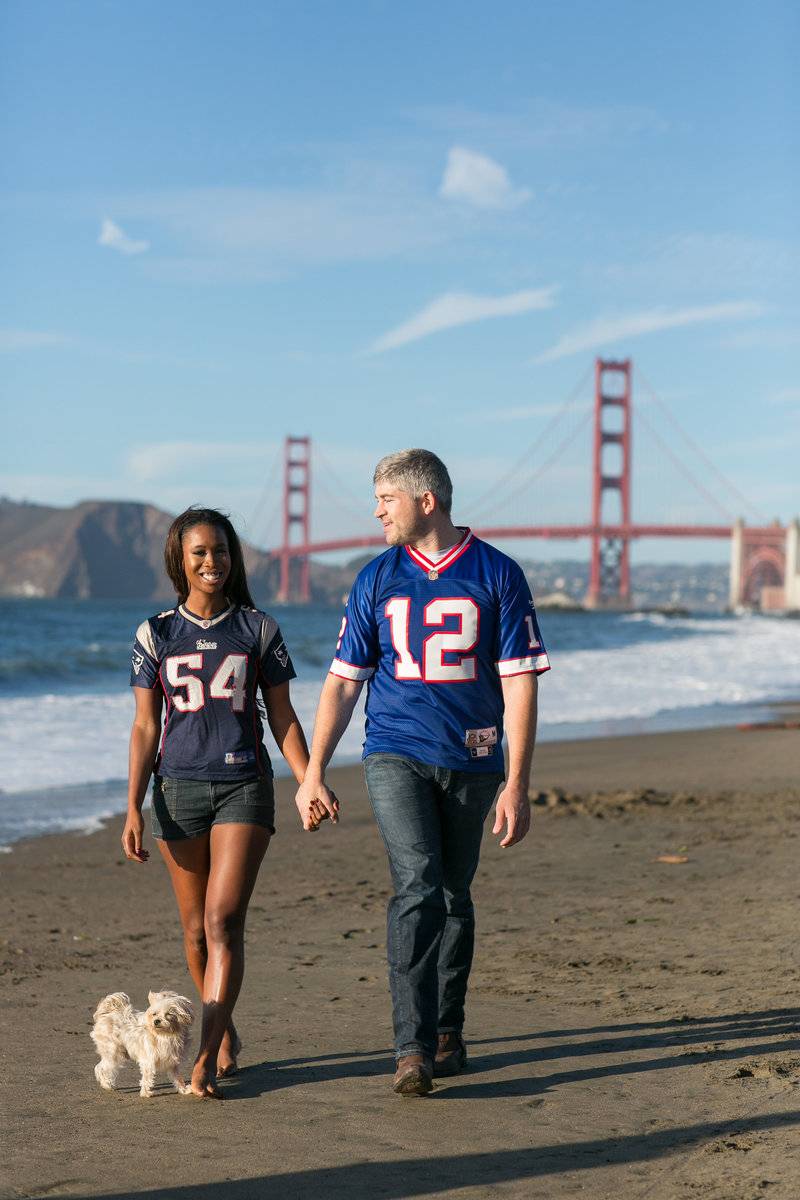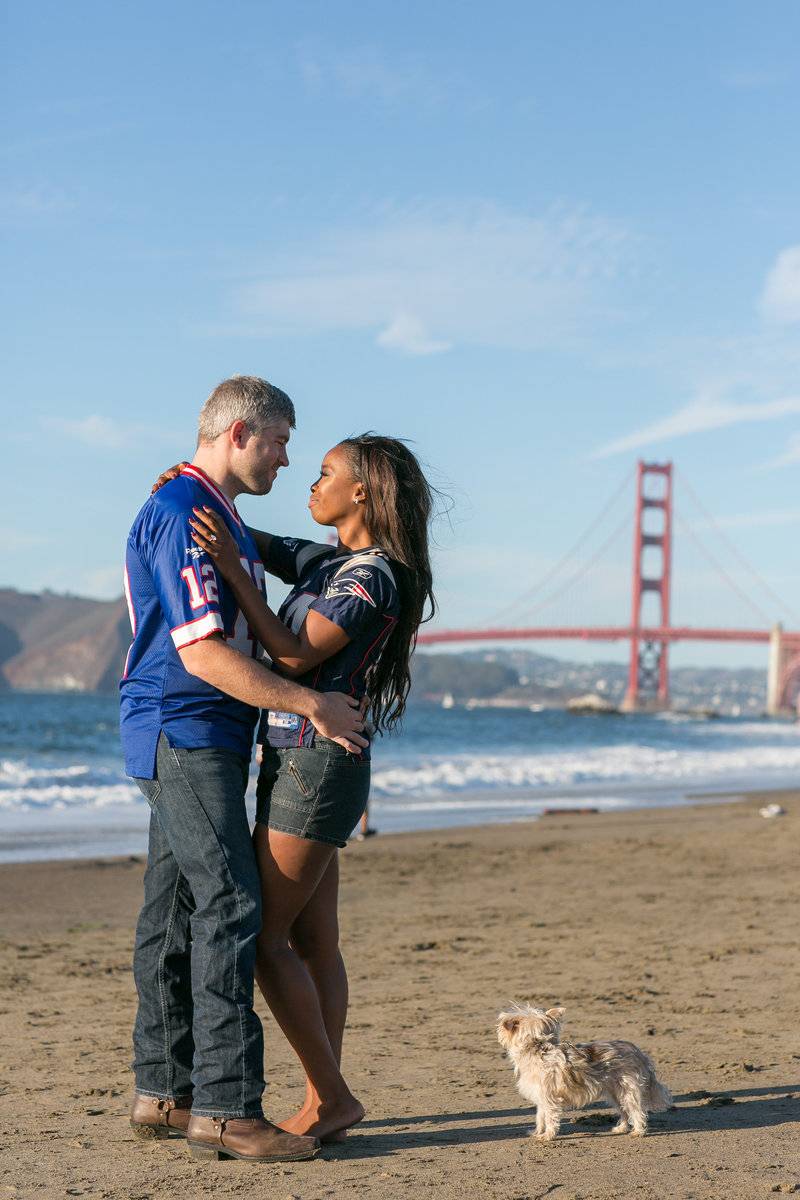 From the Groom: Walk us through the behind the scenes of creating this special day
I've known that I've wanted to propose for a long time, and this seemed like the perfect surprise. I wanted Annie to be completely shocked, and so driving from San Francisco to LA seemed to be the right choice. Annie's parents are from Haiti, and I wanted to be sure to traditionally ask for her hand in marriage after speaking to her father. Tradition is important in her family, and I wanted to support that.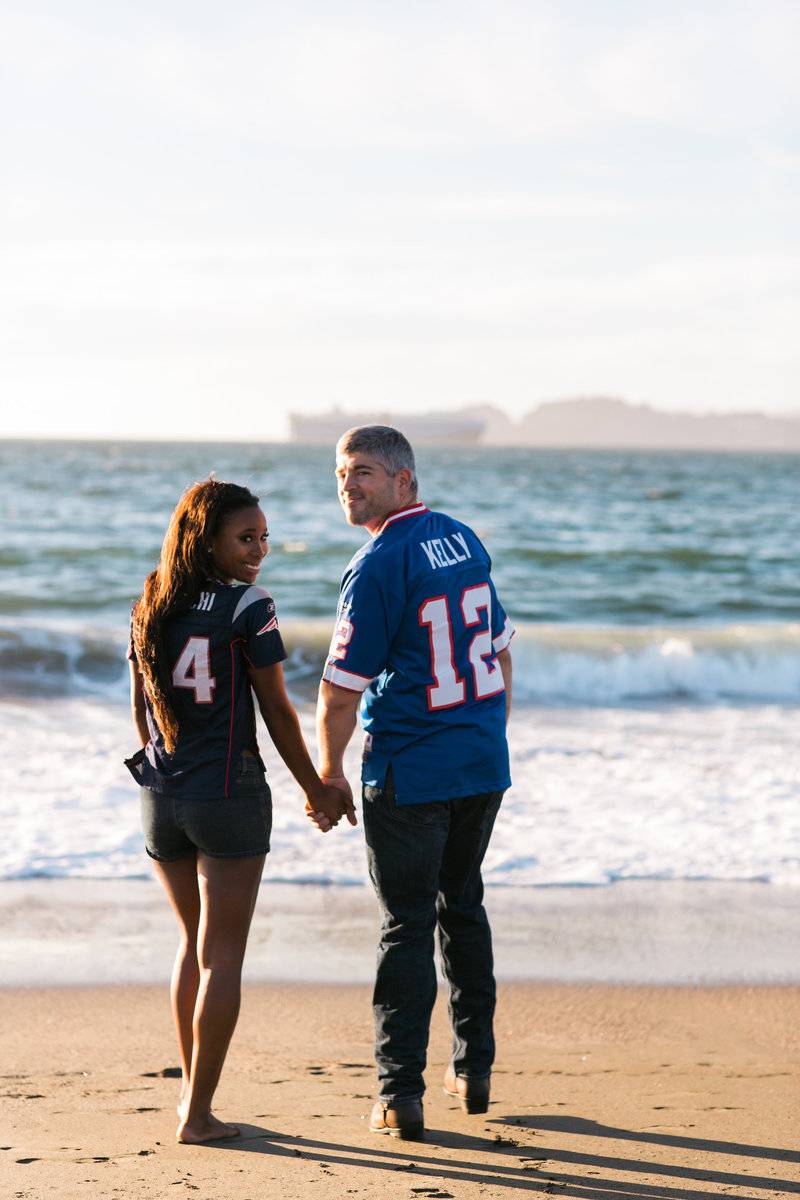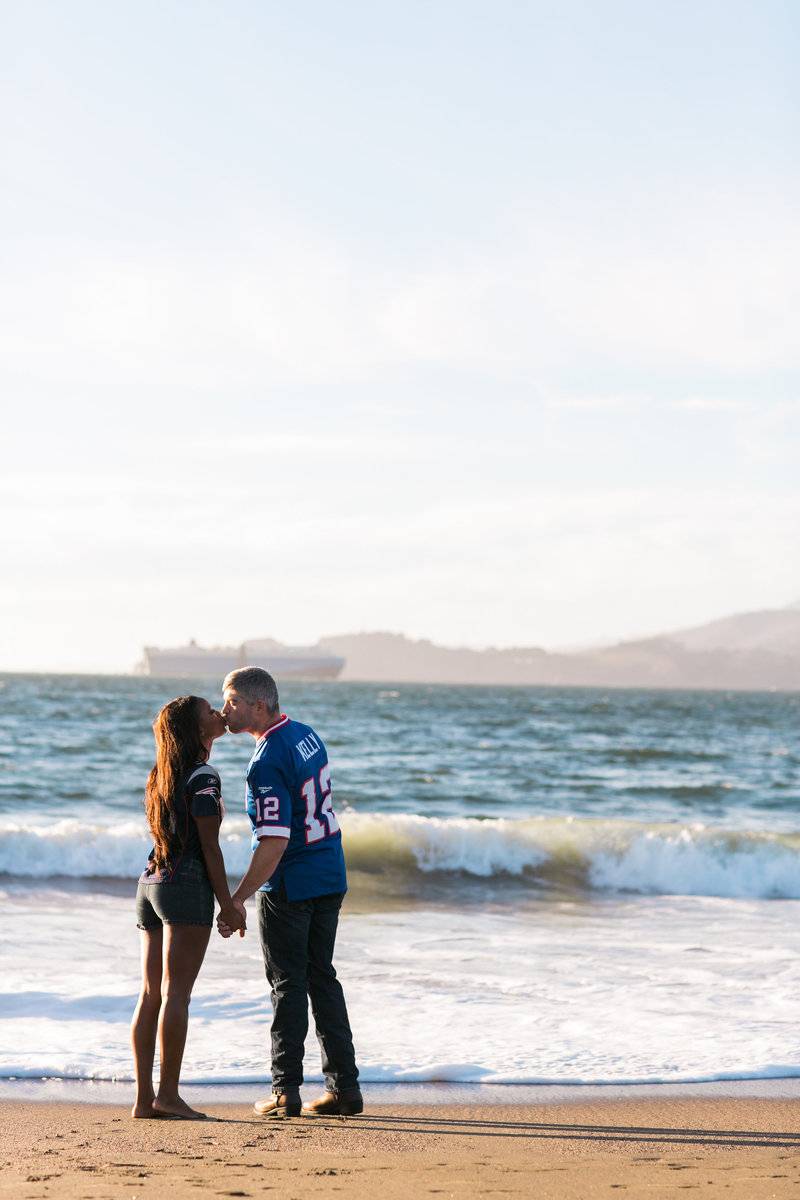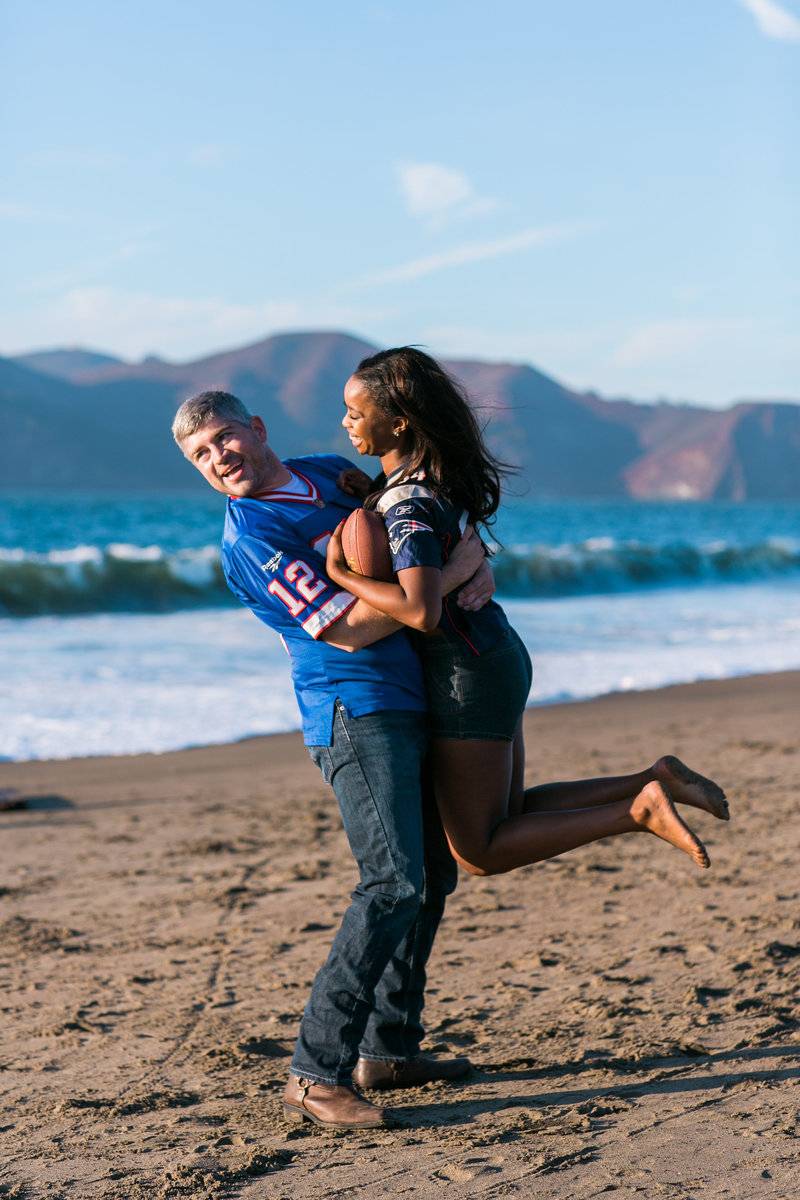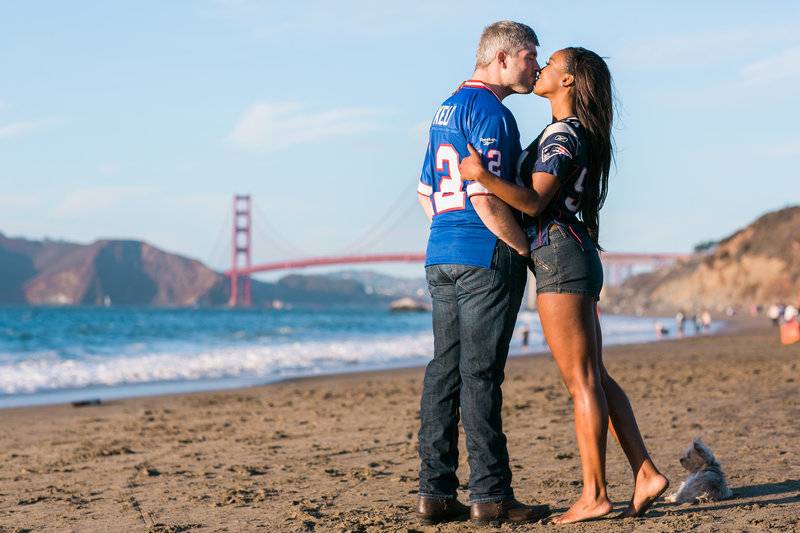 What makes your love special?
We truly balance each other out. We are so different, but it always works. We believe that we are stronger together. For example, Todd moved cross country so I could have my dream job. We support each other and know that our bond will continue in this life and the next! I think that support also allows us to speak our truth-with all the racial injustices happening in the US, one thing that was important to us was supporting black businesses throughout our wedding. We started the cognac bride blog to showcase amazing black wedding vendors!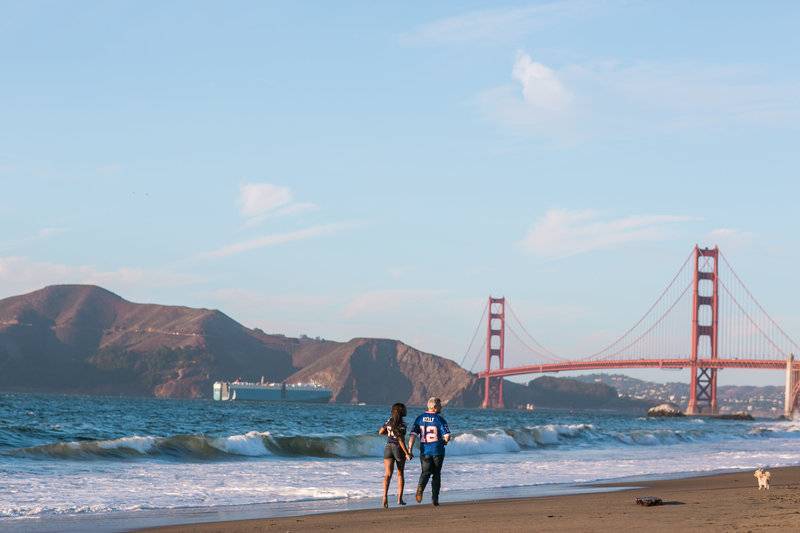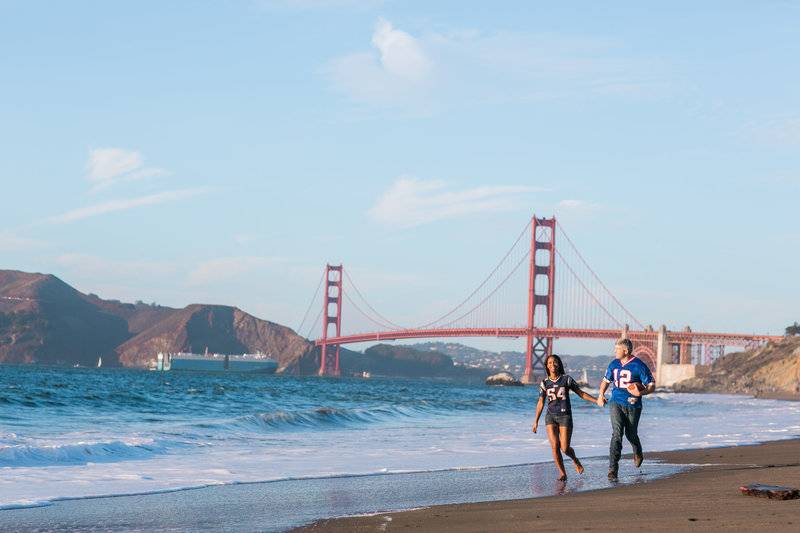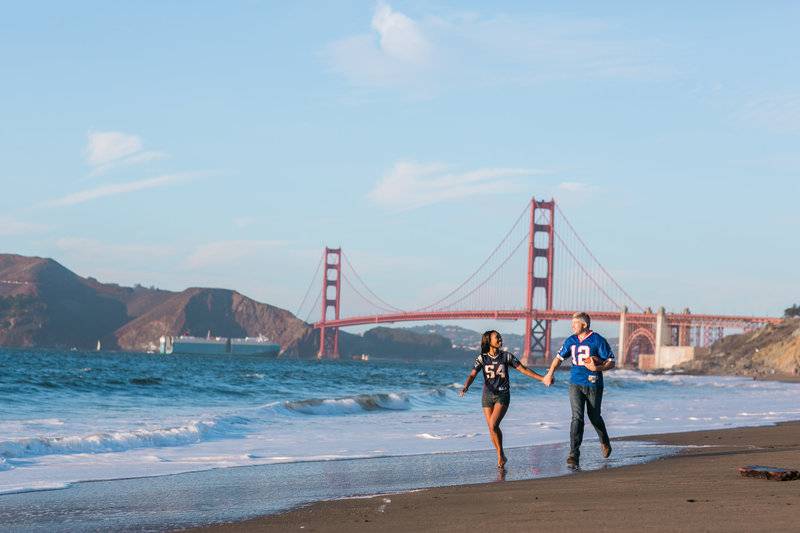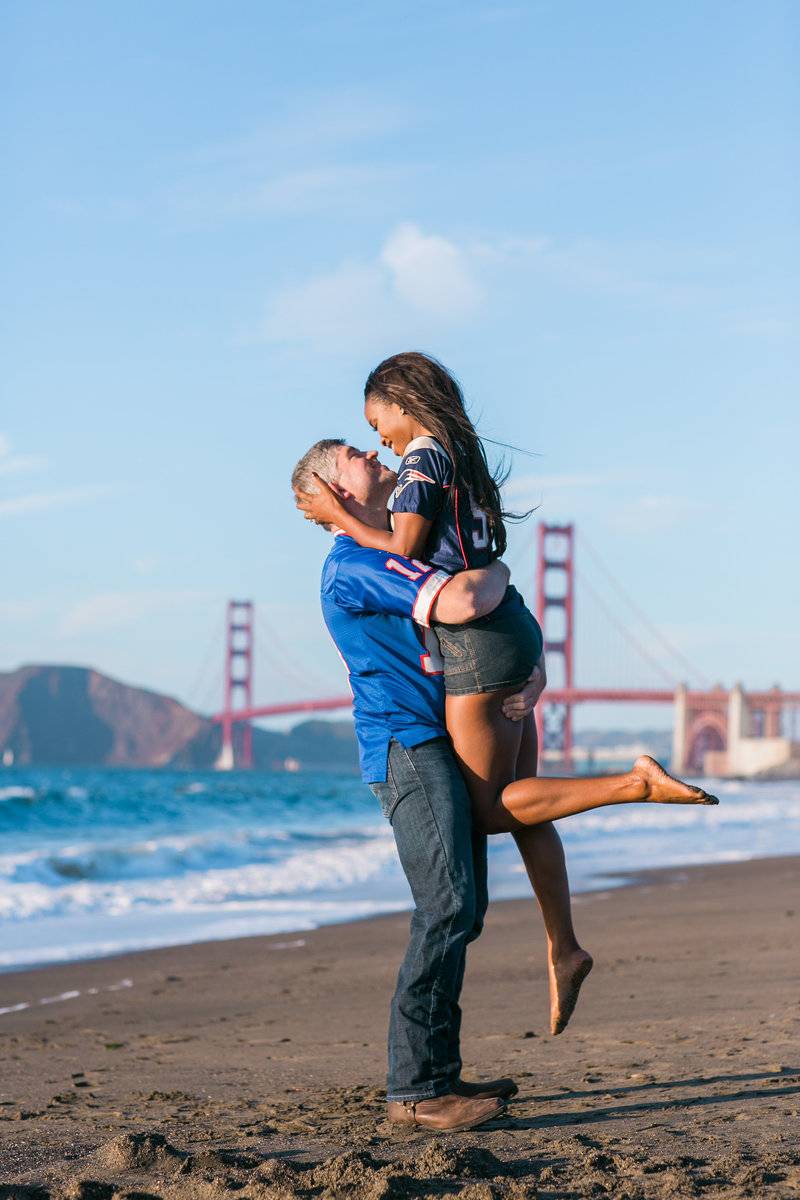 What was the theme of your shoot?
Since California will always have a place in our hearts, we wanted to commemorate it with important, iconic SF imagery. We shot near the Golden Gate Bridge, Sutro Baths, etc. We also wanted to bring in our New England pride, so we wore our favorite jerseys (Annie: New England Patriots and Todd: Buffalo Bills) as a nod to our New England roots!
Were there any memorable moments during the shoot?
Our dog Hercules loved the shoot! You can catch him in several photos! With our underwater shoot, we had a ton of fun, but it was harder than it looked. Annie was floating to the top half the time, and Todd was blowing too many bubbles! It was a blast, and we got a few good photos.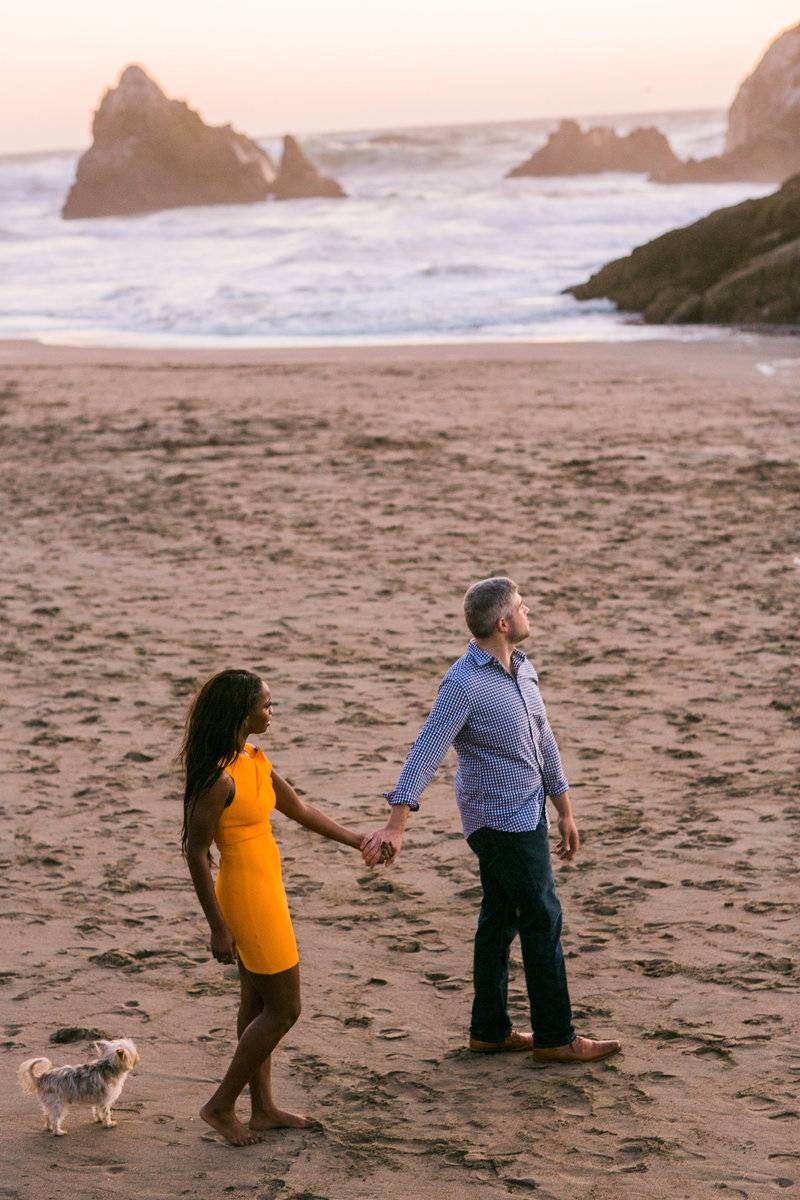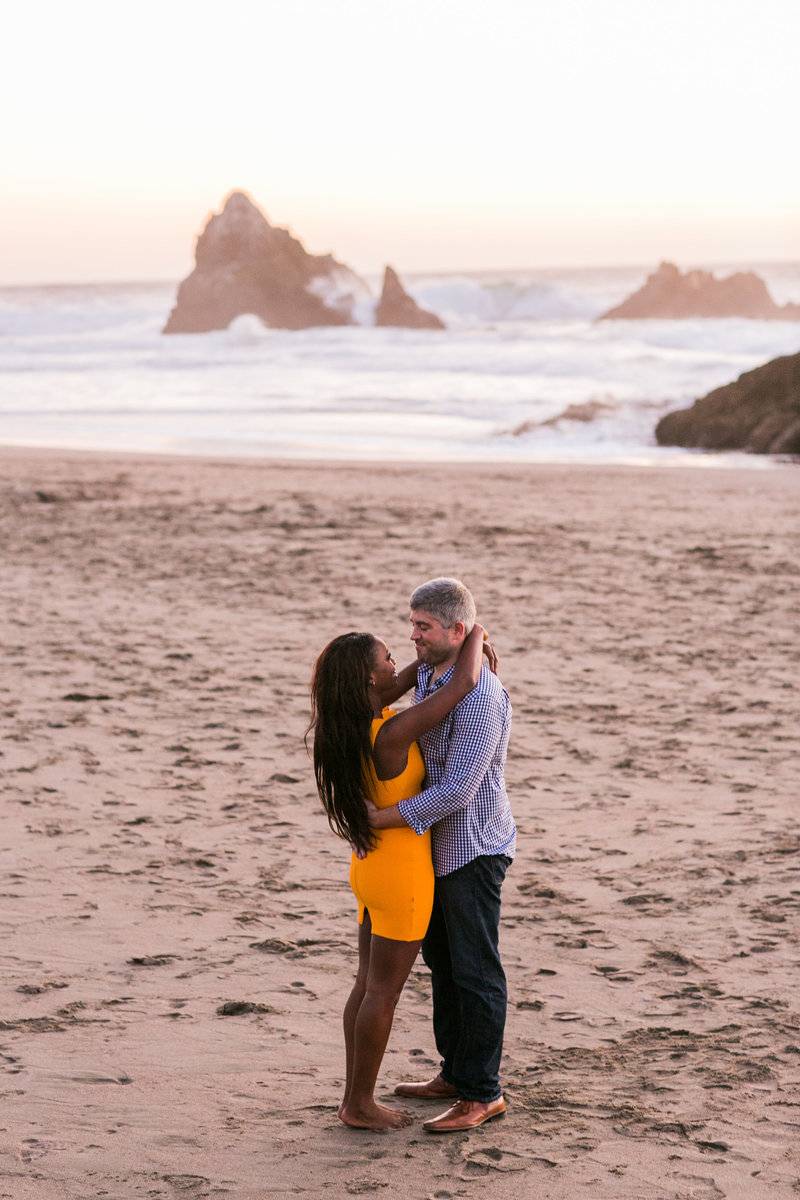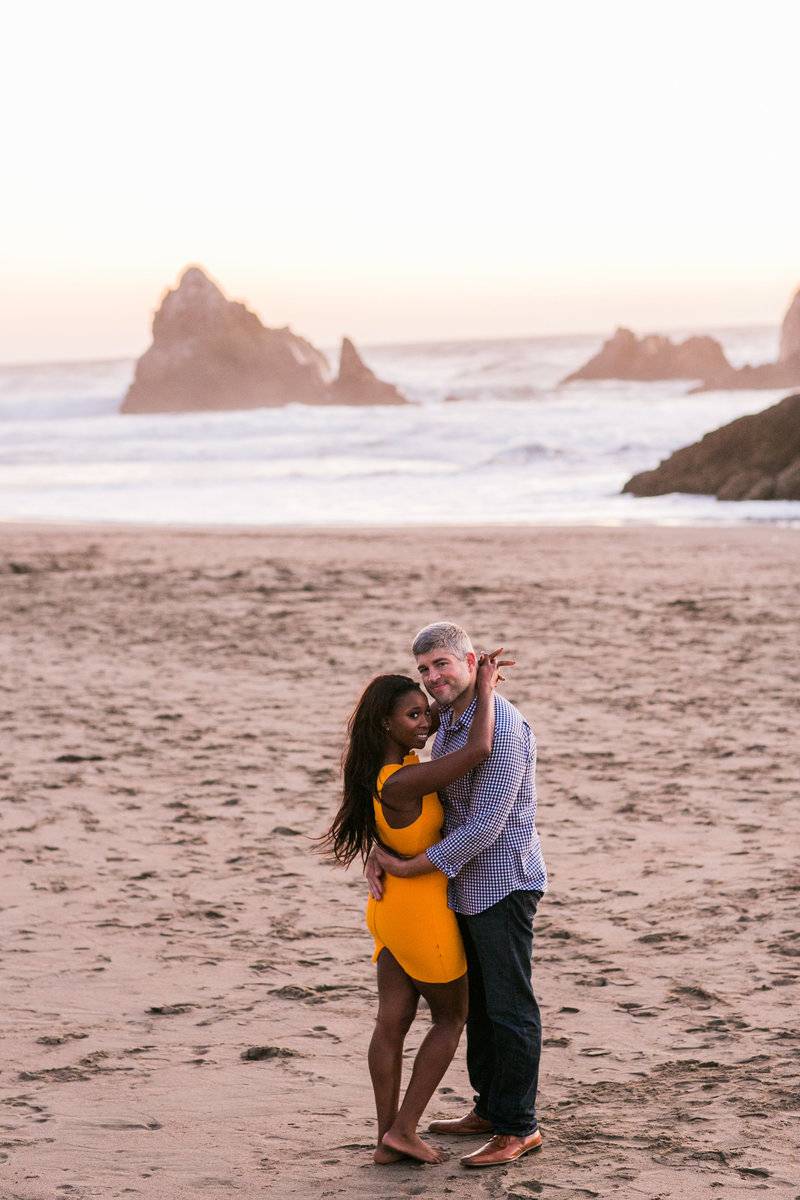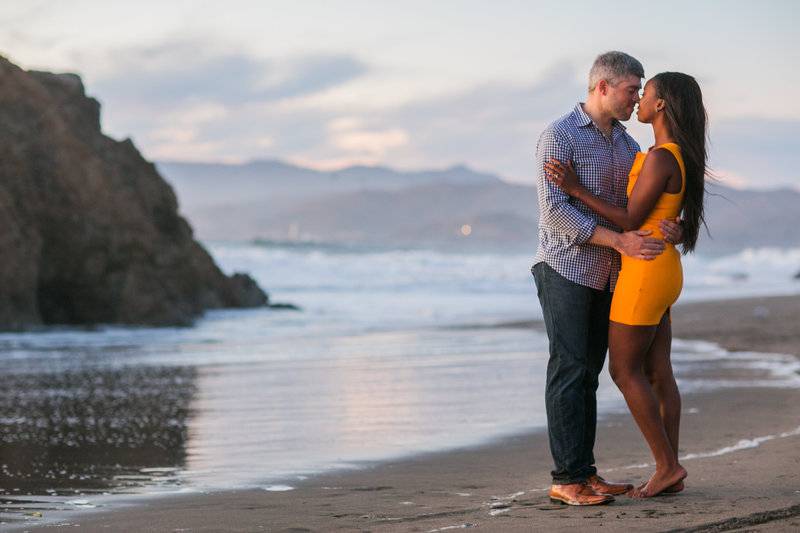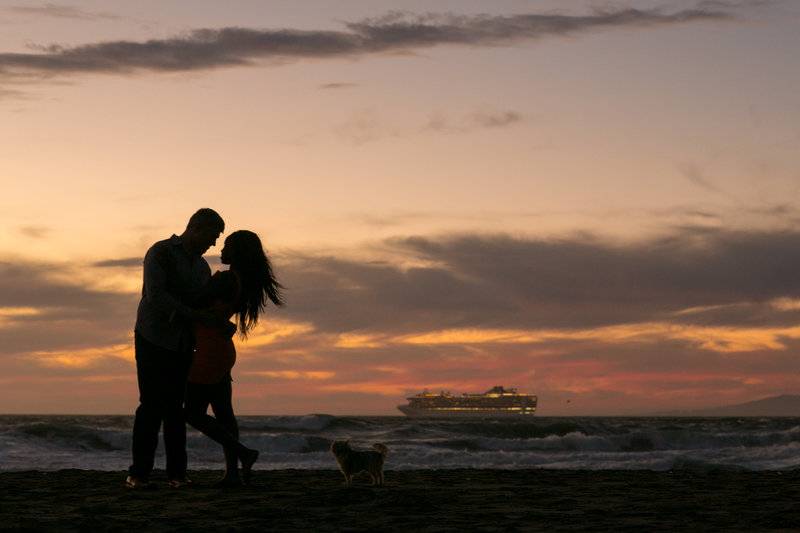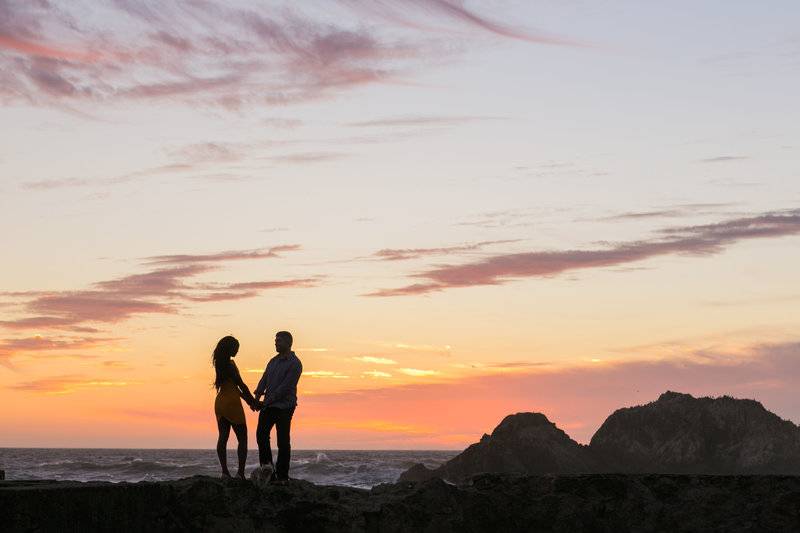 What are you most looking forward to about your wedding?
Solidifying our love in front of the people we love! And of course, a huge party. We have a big family, so it will be a night to remember, especially in such an iconic reception location (San Francisco City Hall.)
Have you started planning your wedding?
Yes, we've been engaged for about a year now, but we have the ceremony location (St Dominic's church) and reception location (City Hall) all booked. Annie had a vision for the wedding, so it's been smooth sailing so far! Todd's been focused on the food and fun parts, which has been great (bring on the taste testing!)
Congrats to the happy couple Annie and Todd! We wish you a wonderful wedding and marriage.