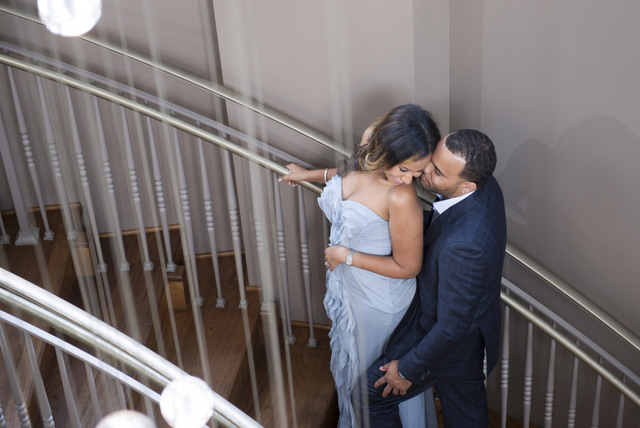 Jenaya and Brian were parents on the same youth football team and met in August 2013. "Our sons both played together. We were instantly attracted to each other but neither of us ever said a word to each other. I did the design for the team parent shirts later in the season and he contacted me about a problem with his order. The conversation was so natural. It felt like we had known each other for years," recalls Jenaya. The two continued to talk every day from that point and were together only 9 months before Brian proposed. Jenaya and Brian are planning a "Fairy Tale Bling" themed wedding next Summer. Check out their fun and flirty engagement session captured by Dana Lee Jones!
Bride: Jenaya Shaw, 34, Teacher/Graphic Designer
Groom: Brian Robinson, 34, Computer Systems Engineer
Residents: Duluth, GA
Shoot Location: The Renaissance Hotel
Wedding Date: 6/7/15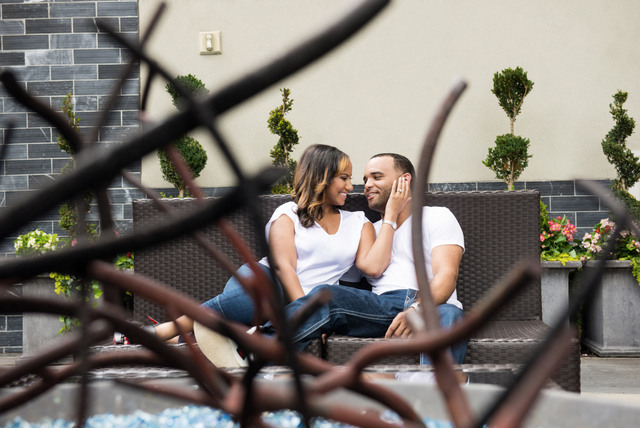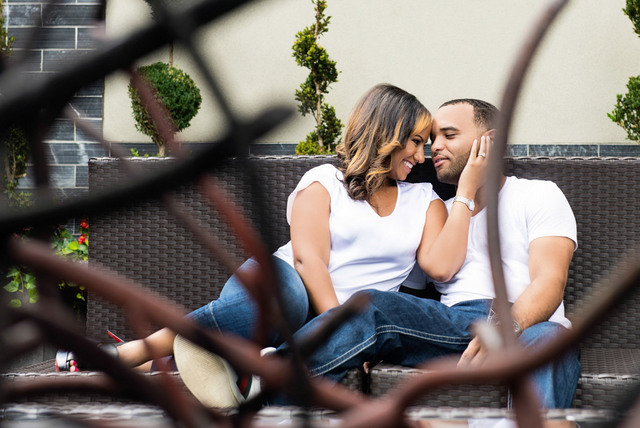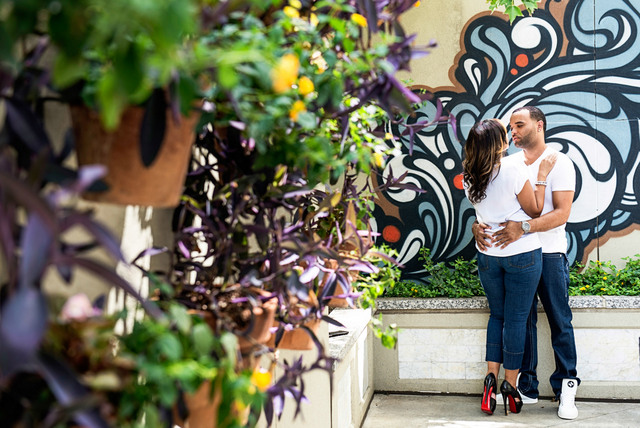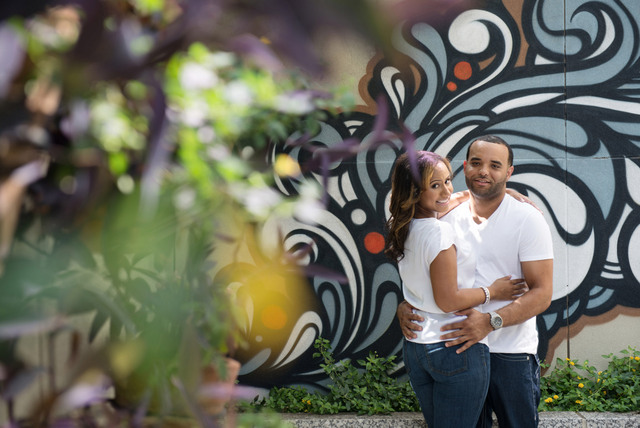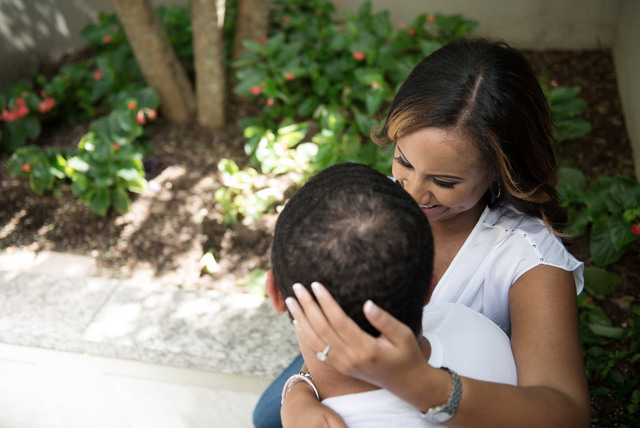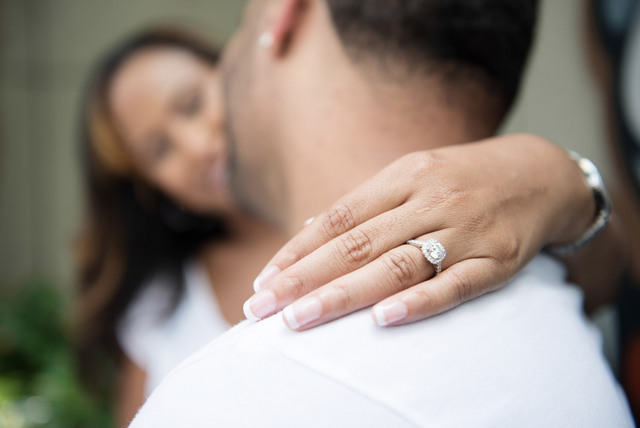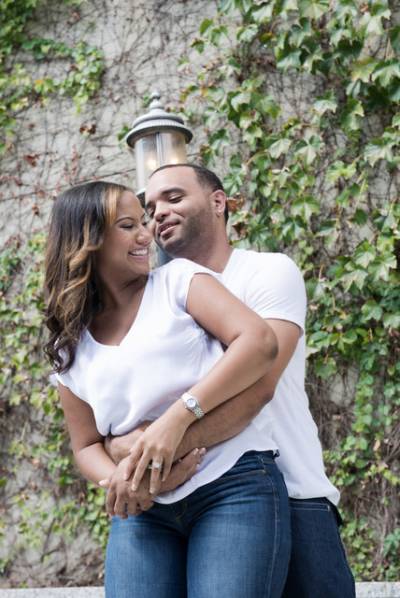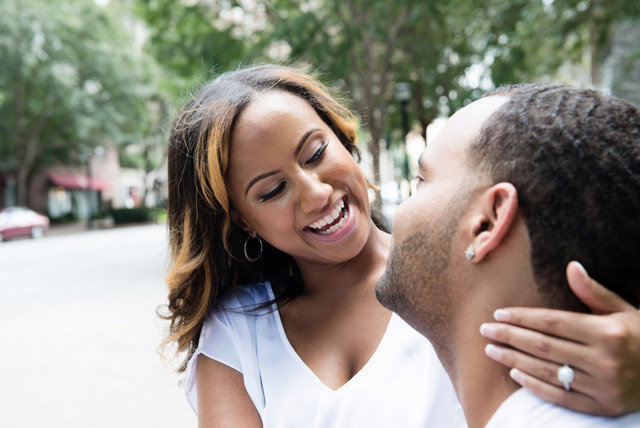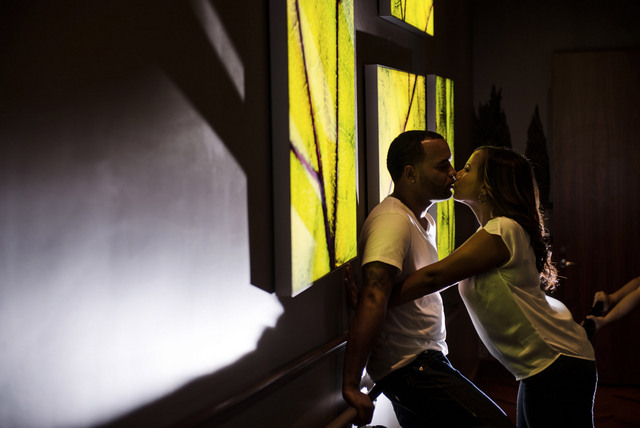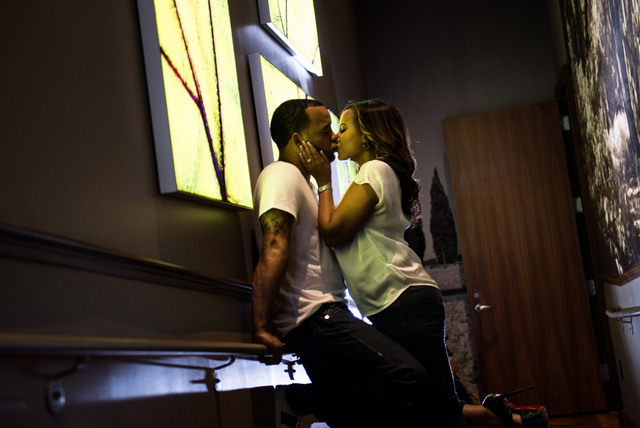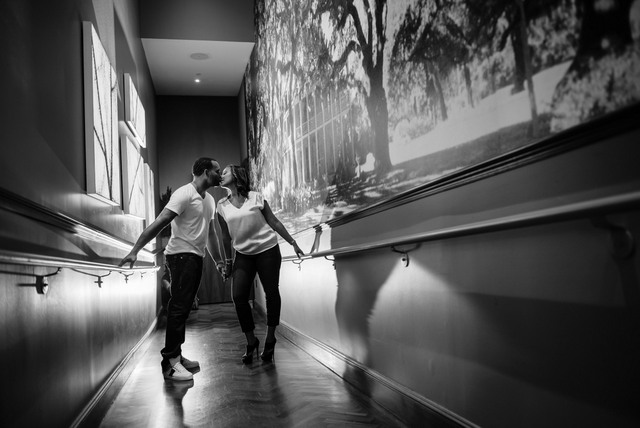 Engagement Story:
Brian proposed to me at my birthday dinner at Fogo De Chao in Buckhead. What I thought would be a small dinner was a huge dinner! His entire family was there and mine! All of my friends and family had traveled from Tennessee to attend. As the cake came out, he began a speech and I couldn't stop laughing because I was so nervous! He then dropped to one knee and proposed in the middle of the restaurant! I was so emotional and shocked. The ring was perfect! The entire restaurant burst out in applause. This was the best day of my life.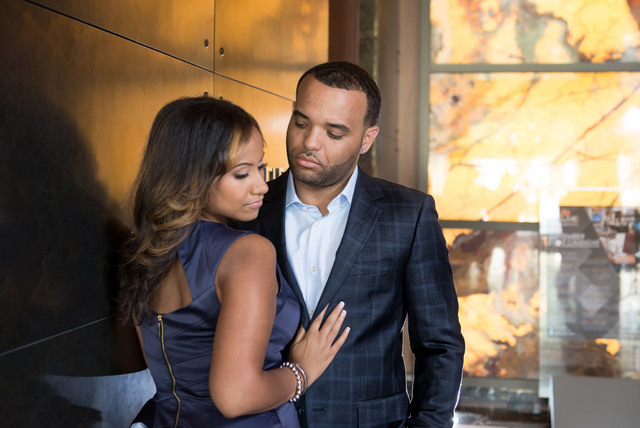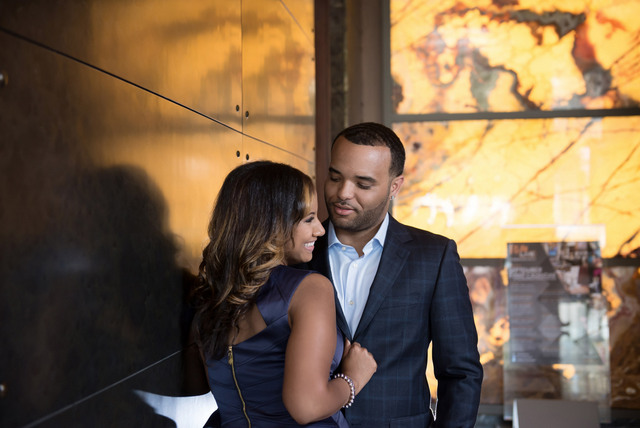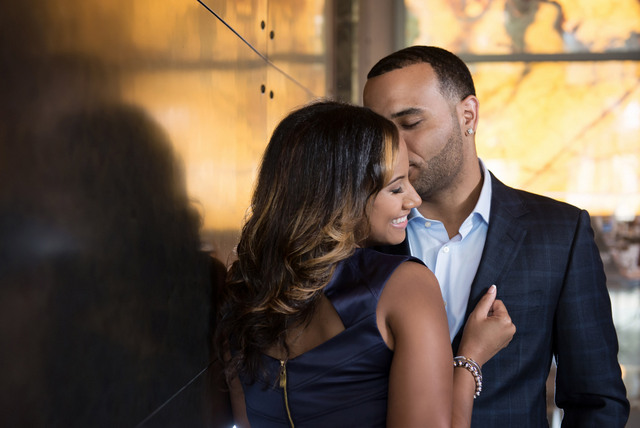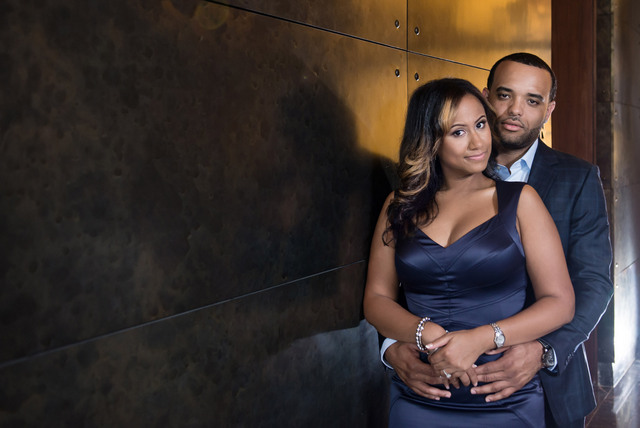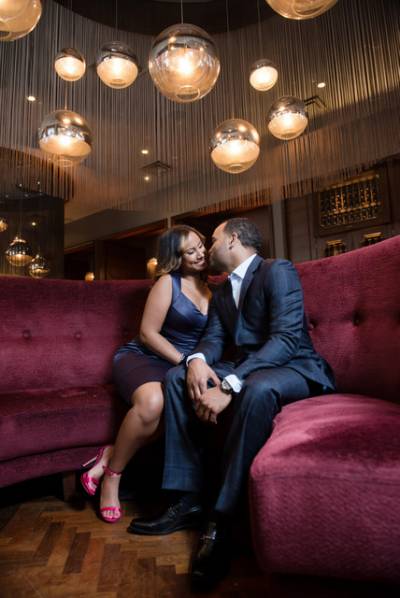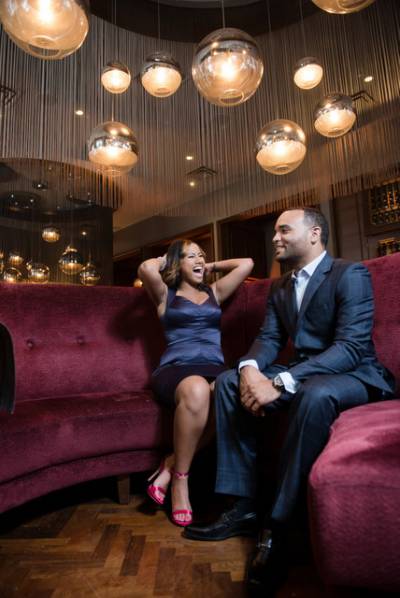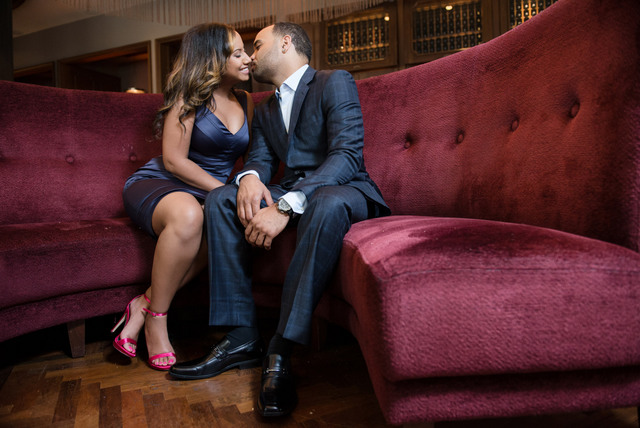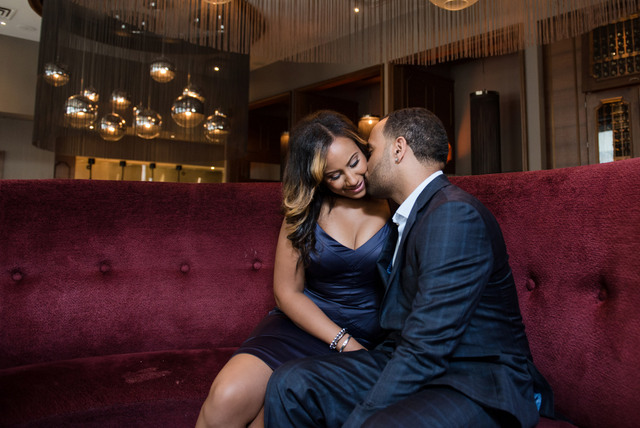 How did you decide that you wanted to propose in such a grand way?

The day I purchased Jenaya's ring, I contacted her father and let him know my intentions. He was very excited and gave me the thumbs up. He was coming to town the next week for Jenaya's birthday so I decided that would be the perfect time to do it. Jenaya and I are very family oriented and I knew the best way to propose would be with our families and friends involved. Her father reached out to her sister who showed up by surprise the night of the engagement. I invited my entire family local to Atlanta to the Birthday dinner and Jenaya invited her closest friends. The scene was set once we got to the restaurant. Everyone important to both of us were present. It all came together perfectly. Now all I had to worry about was the proposal!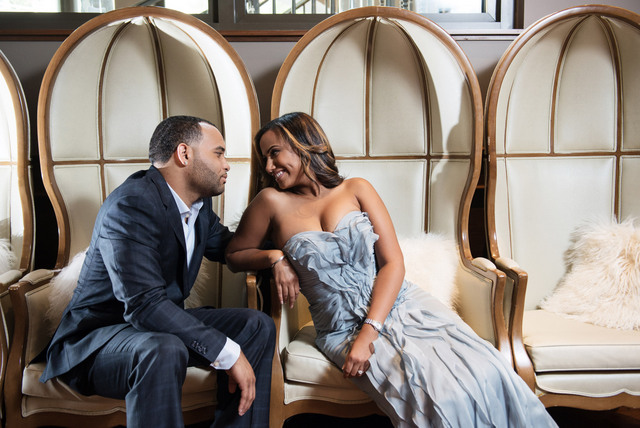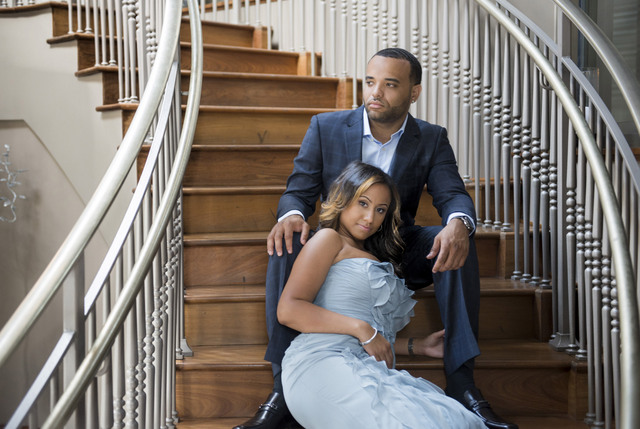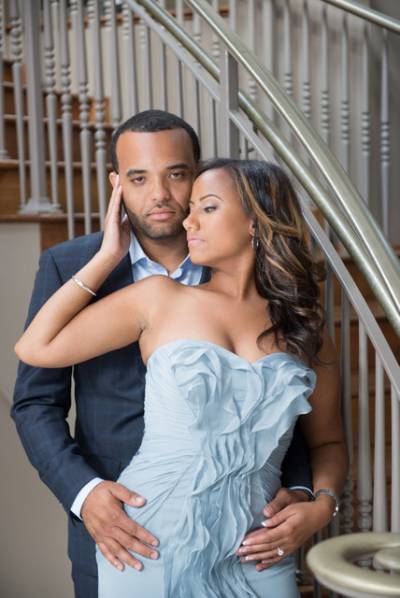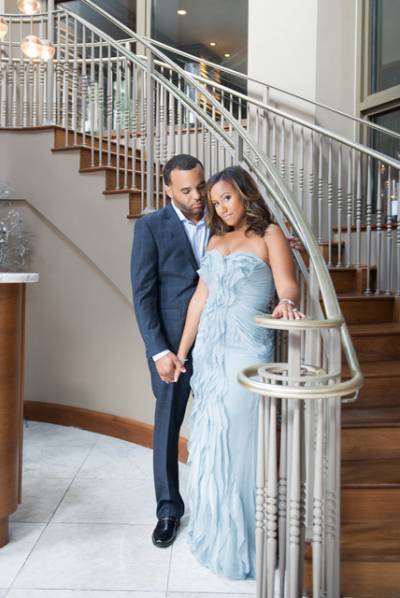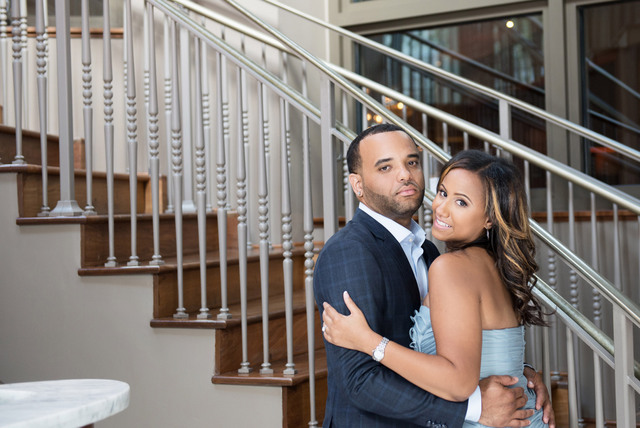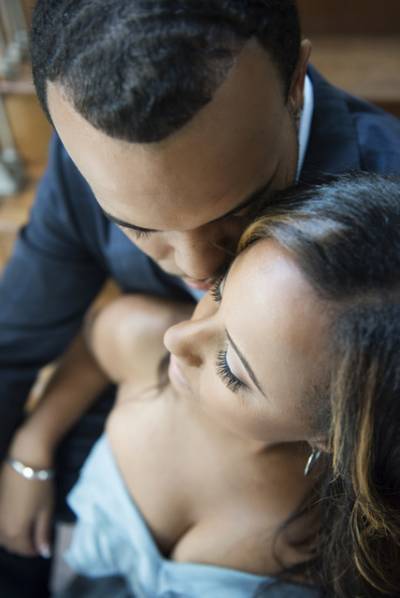 What make your love special?
Our love is special because it was love at first sight. We are proof that this type of love still exists today. We immediately were attracted to each other and never spoke until weeks later. Once we did, it continued every day thereafter. It was a perfect match! We complement each other's personalities so well; it is like we were made for each other. We are still crazy in love now as we were in the very beginning. I have a feeling 80 years from now it will still be the same. Not everyone is lucky enough to find their soul mate but I am so happy that we did!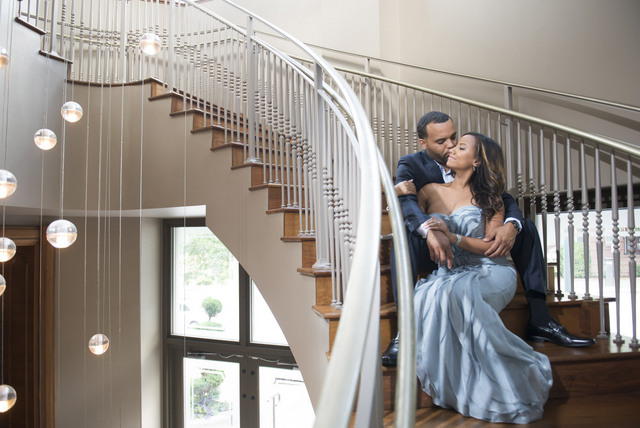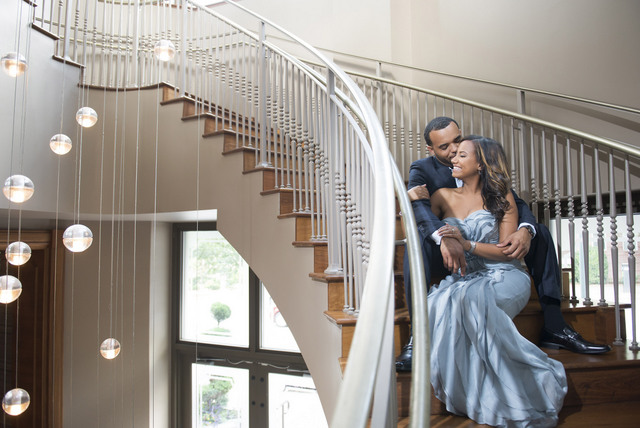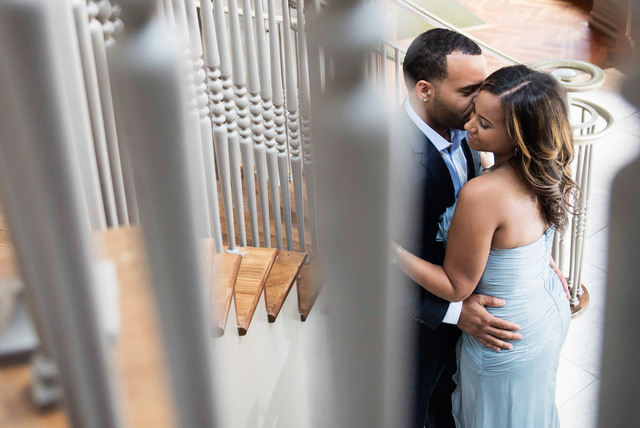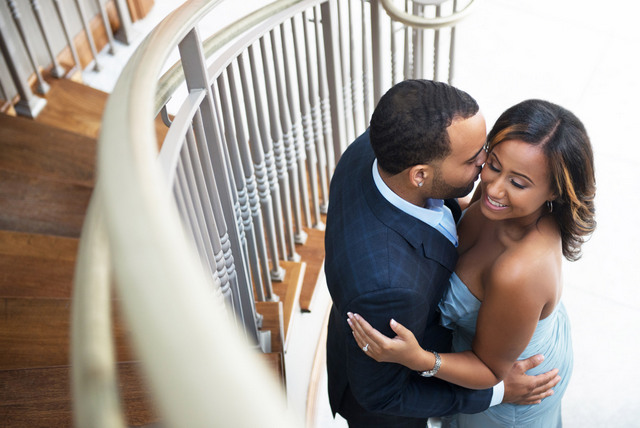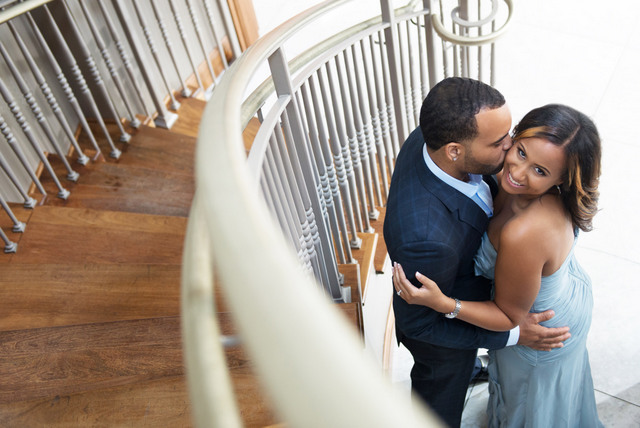 What are you most looking forward to your wedding?
I can't wait until the ceremony. The Biltmore is such a grand venue it is going to be beautiful. I can't wait until those doors open and we see each other for the first time. That moment is going to be magical. It will be awesome to see all of this planning come together for one unforgettable day.
Have you started planning your wedding?
Yes, I have planned my entire wedding along with my wedding planner Zephanie Curlett. It is going to be the wedding of the year!
Congratulations to Jenaya and Brian! We wish you a wonderful wedding and marriage.
Vendors:
Photographer: Dana Lee Jones

Wedding Planner: Zephanie Curlett
http://www.zcurlettevents.com/
Make-up: Tricia Weatherby

Stylist: Jeneveri Curtis