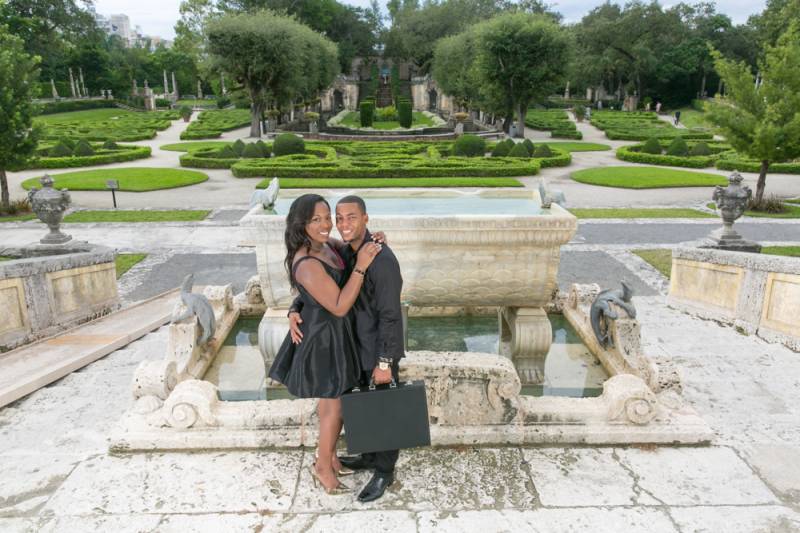 Tanisha and Astrel met in the Summer of 2004, while in attendance at Miami Jackson Senior High School. The couple shared the same 5th period health class, and that is where it all began. It was not long into the school year before the two made a connection and began having daily conversations on the phone, Astrel also began walking Tanisha to all of her classes and to practice daily. The young couple went on their first date on September 7th, 2004, which was also Tanisha's birthday. Between August and October, Tanisha and Astrel discovered they had so much in common and even discovered that they had met twice before. Tanisha and Astrel decided to make their relationship official on October 1st, 2004. It was that day. The high school sweethearts are planning a fall wedding this year. Check out their chic engagement session, captured by AJ Shorter Photography.
Bride: Tanisha B. Powell, 27, Human Resource Professional
Groom: Astrel Moise Jr., 29, Management
Place of residence: Miami Gardens, Florida
Engagement Shoot Location: Vizcaya Museum & Gardens and Miami Jackson Sr. High
Wedding date: October 2, 2016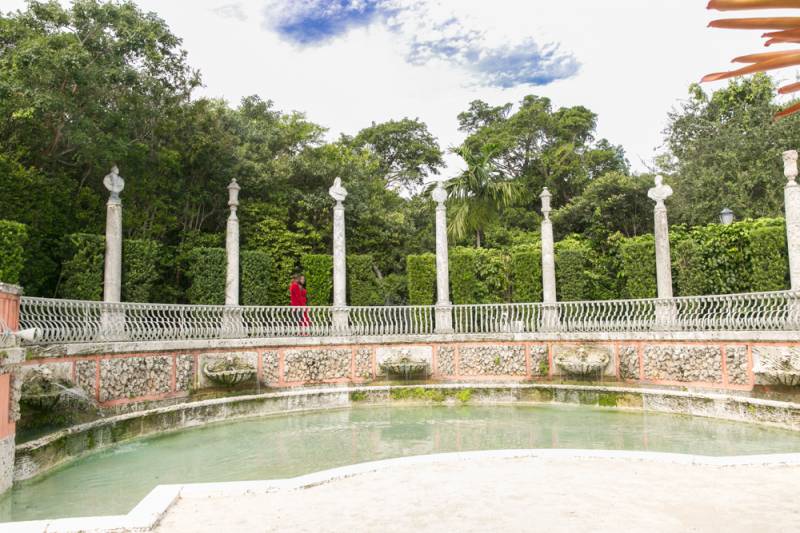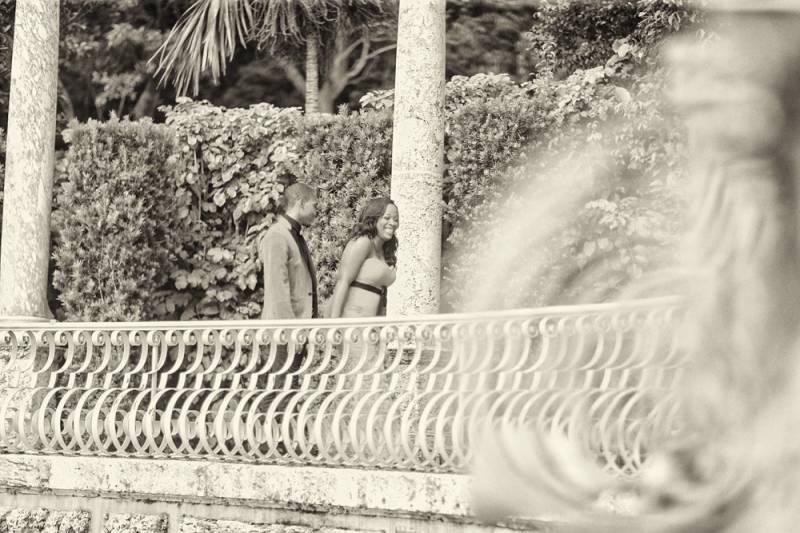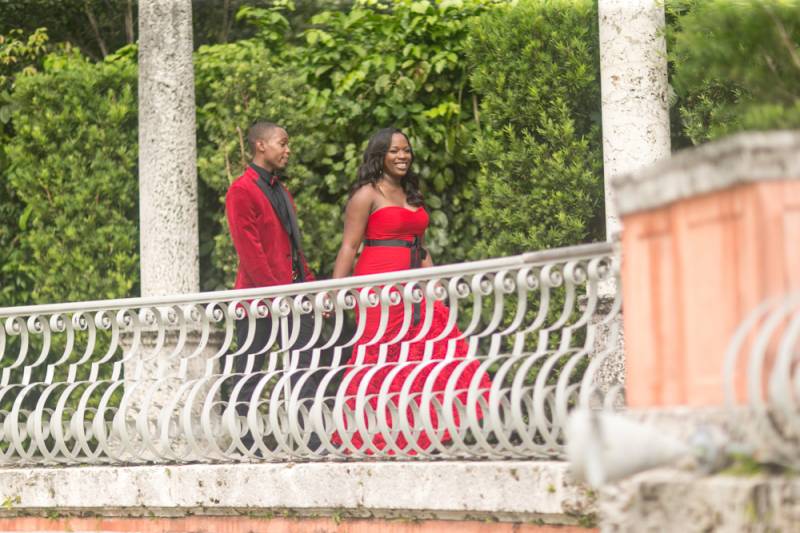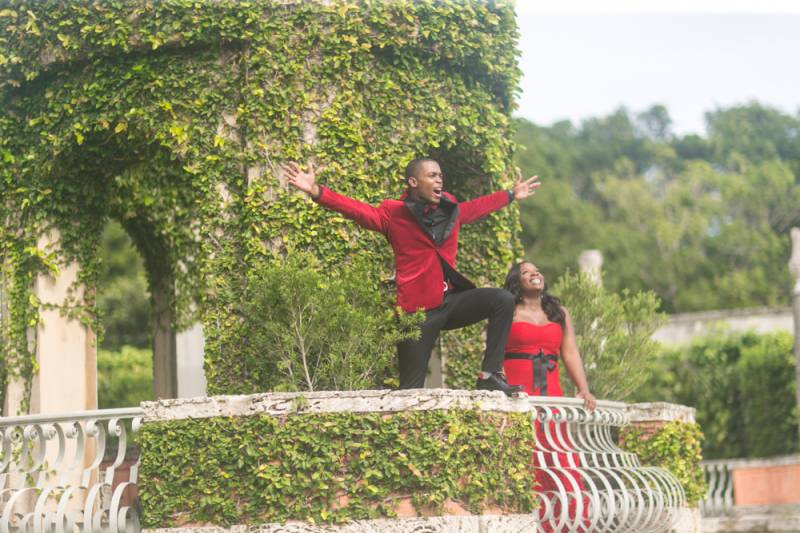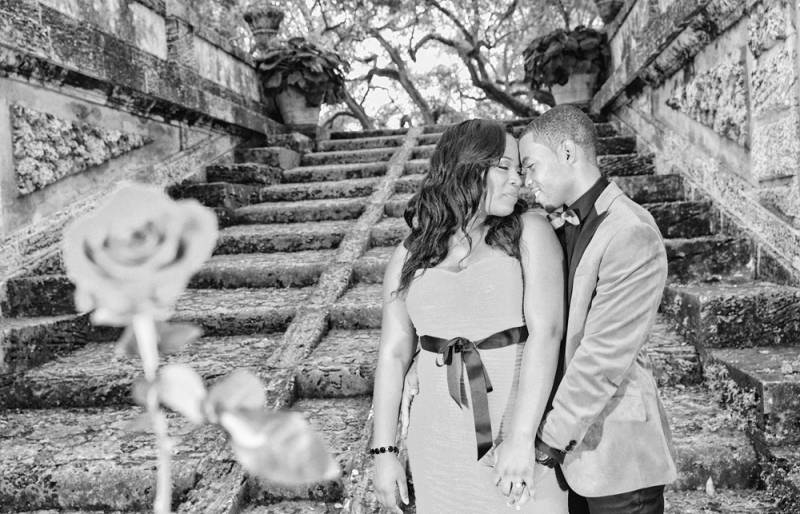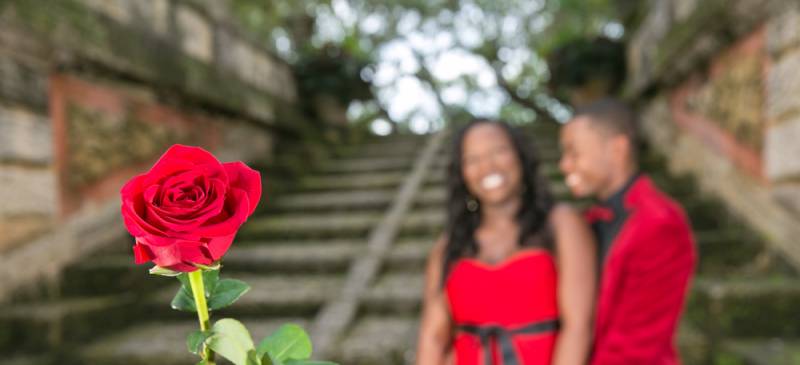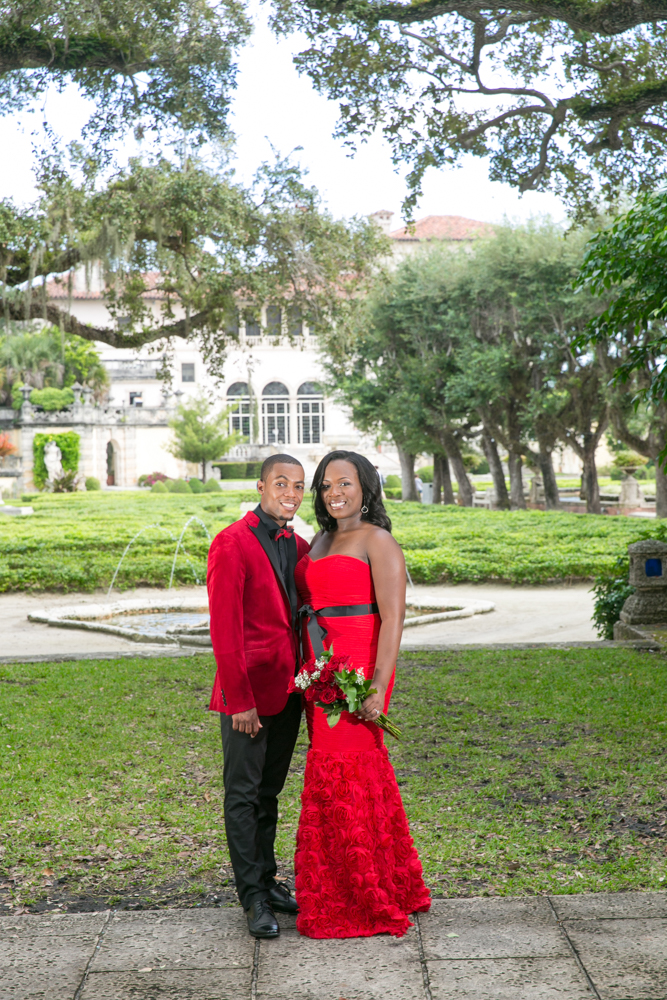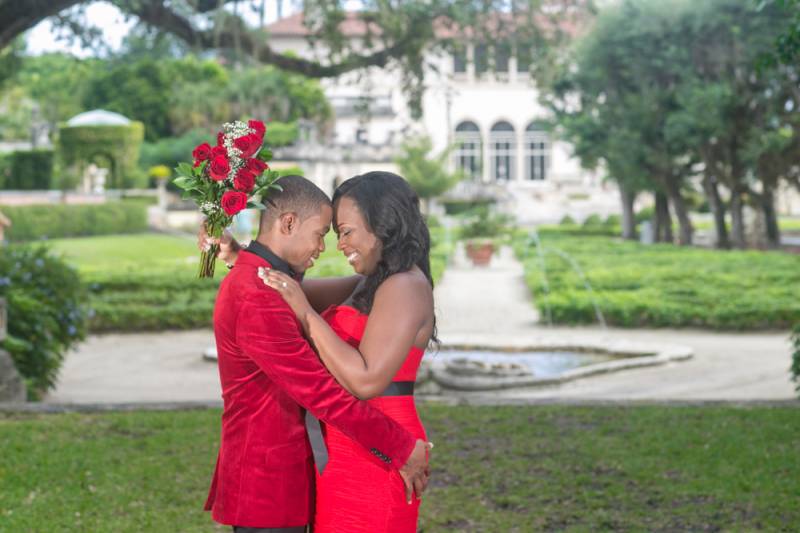 Engagement story:
Then there was the proposal... On Valentine's Day of 2014, Astrel scheduled for roses to be sent to Tanisha's job and prepared a surprise trip to Aventura Mall. While at the mall, Tanisha continuously asked why they were there. Astrel led her into her favorite store and over to the jewelry counter where such beautiful engagement rings were displayed. He then turned to Tanisha and told her to choose a ring. Once the ring was chosen, Astrel got on one knee and popped the question. And of course she said yes!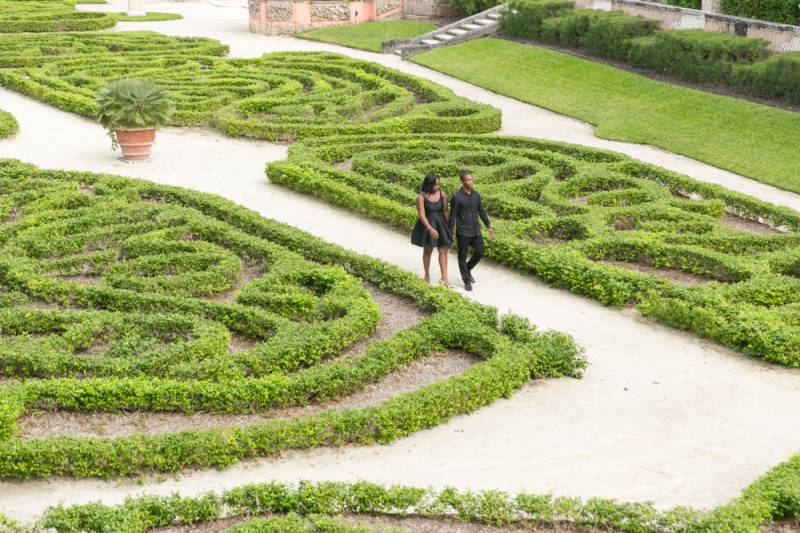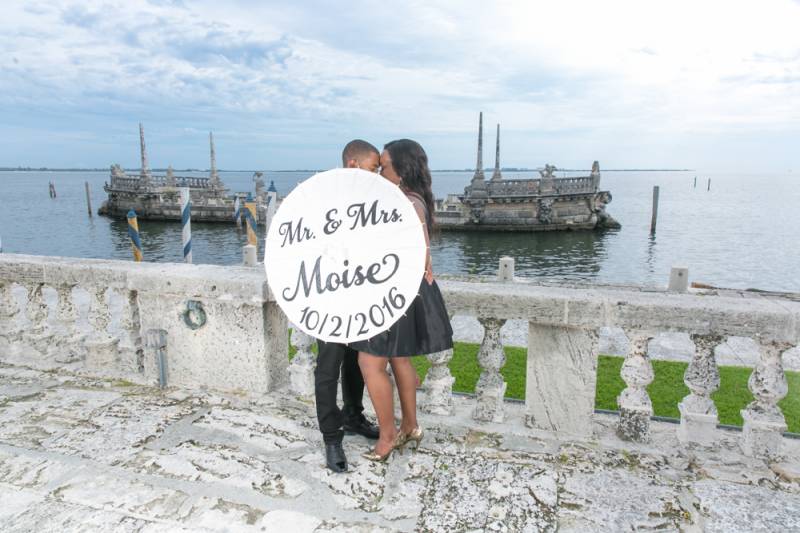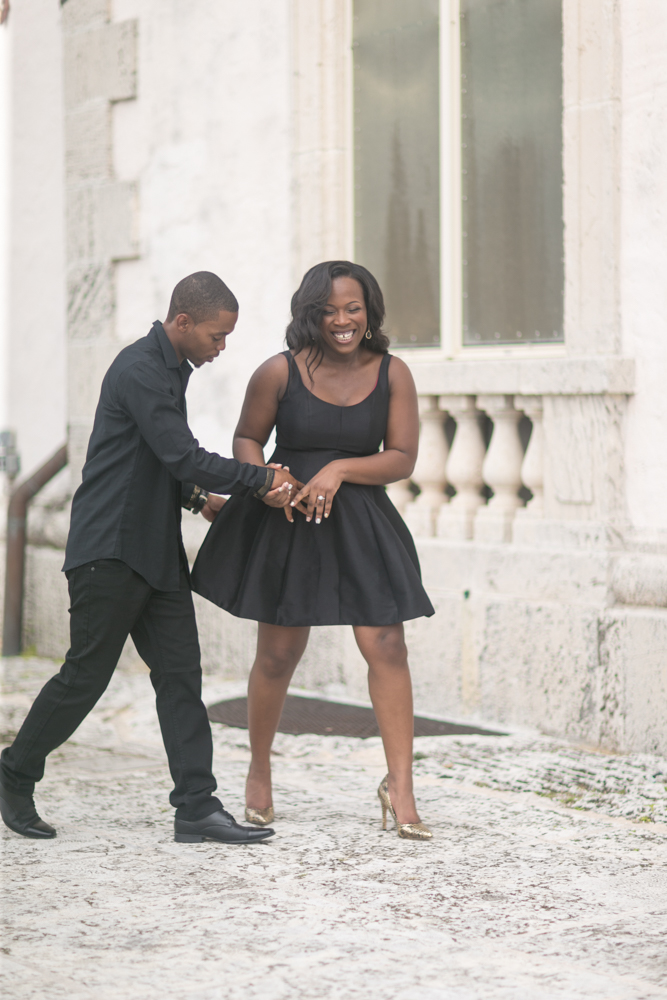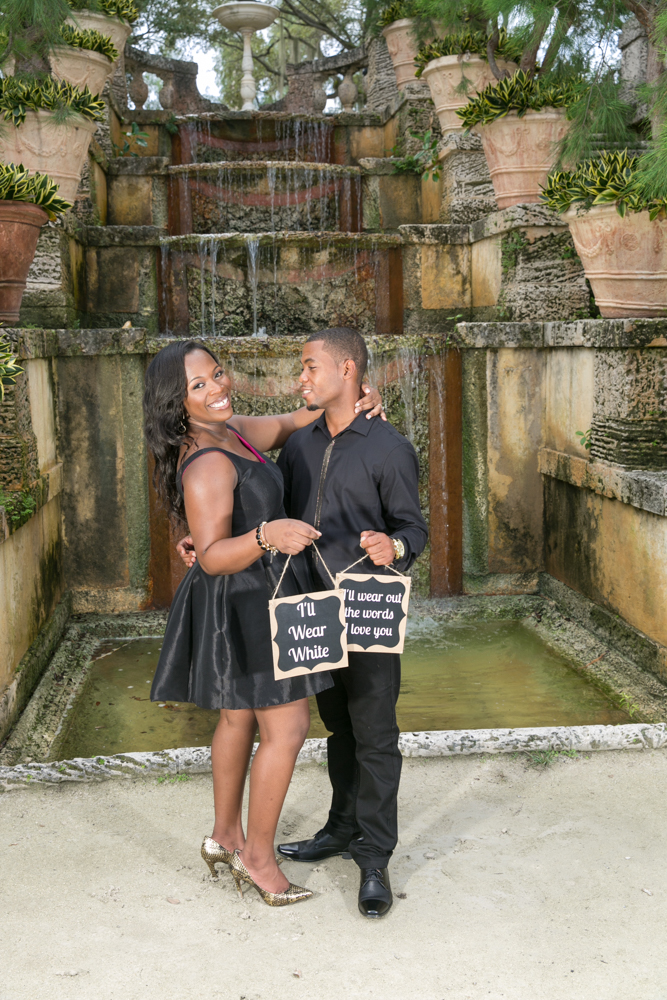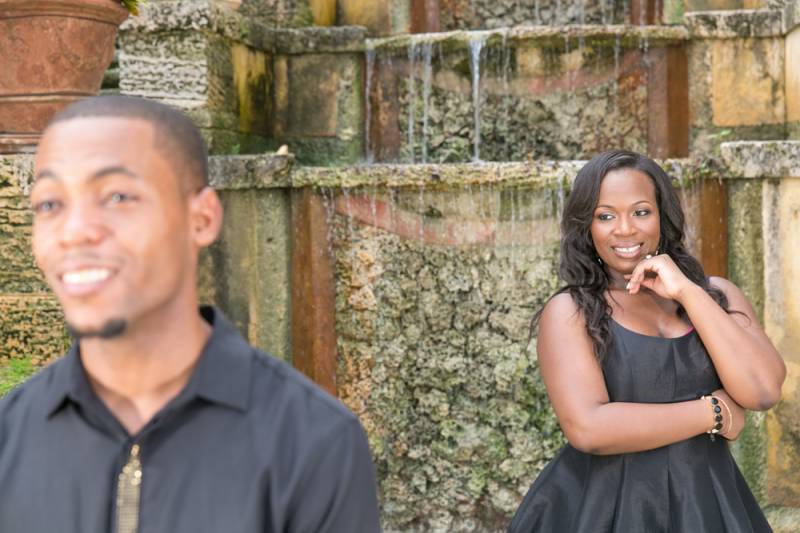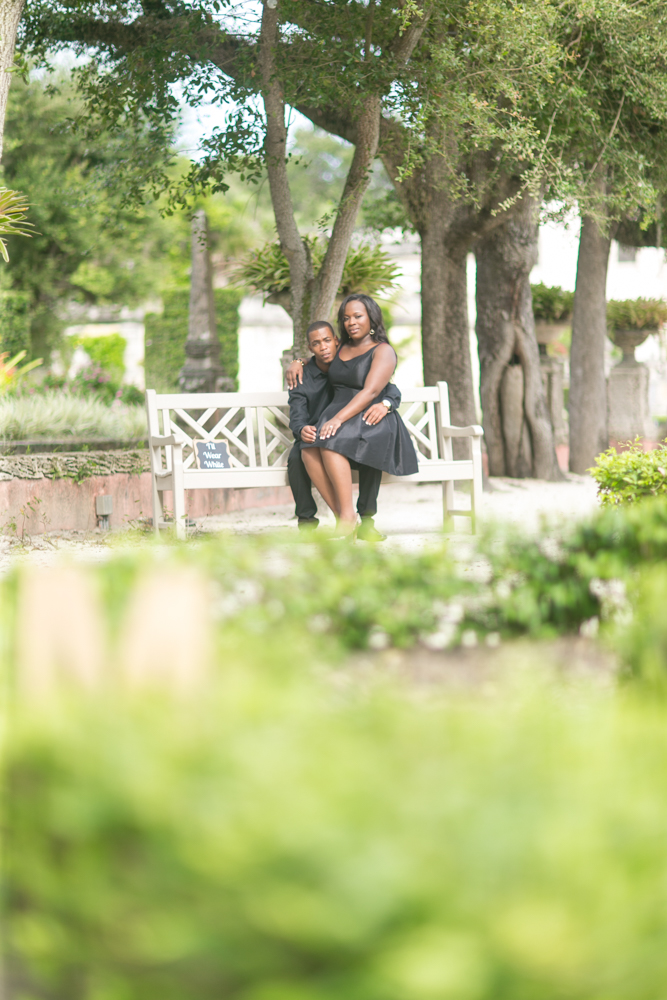 From the Groom: Walk us through the behind the scenes of creating this special day.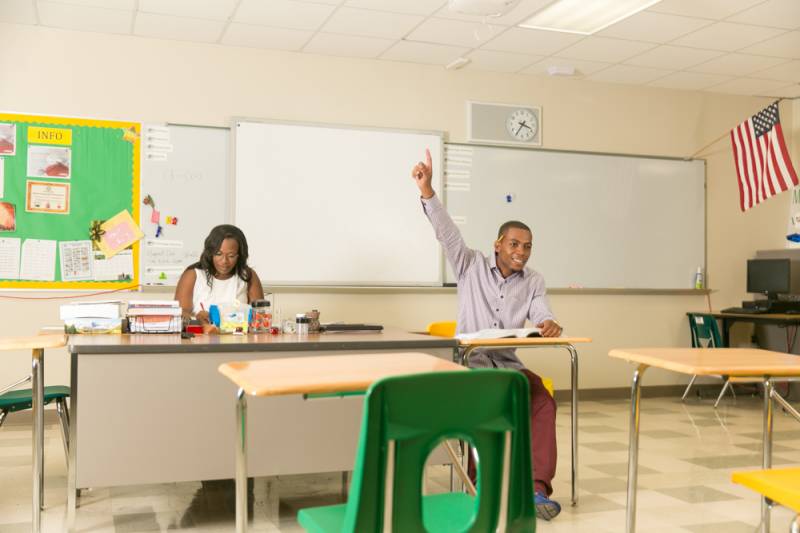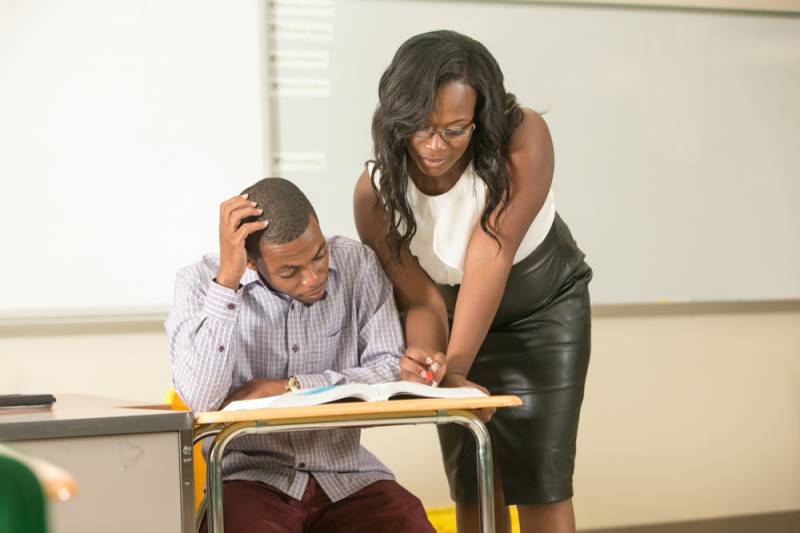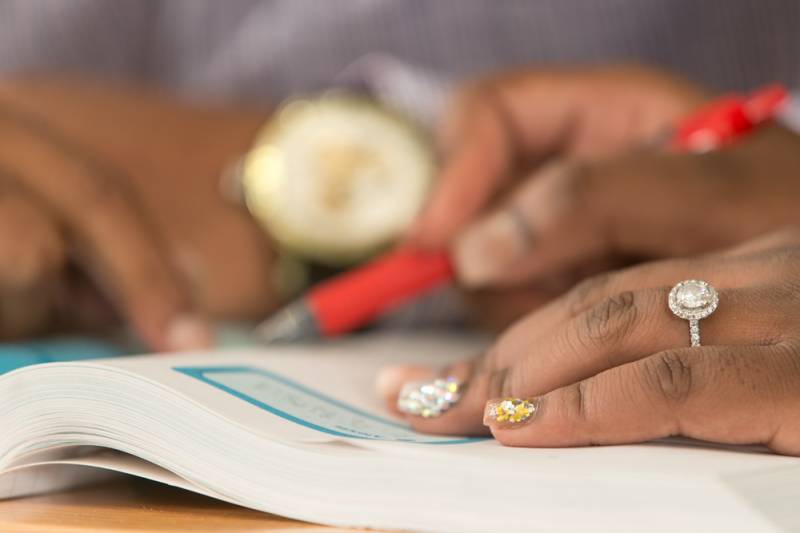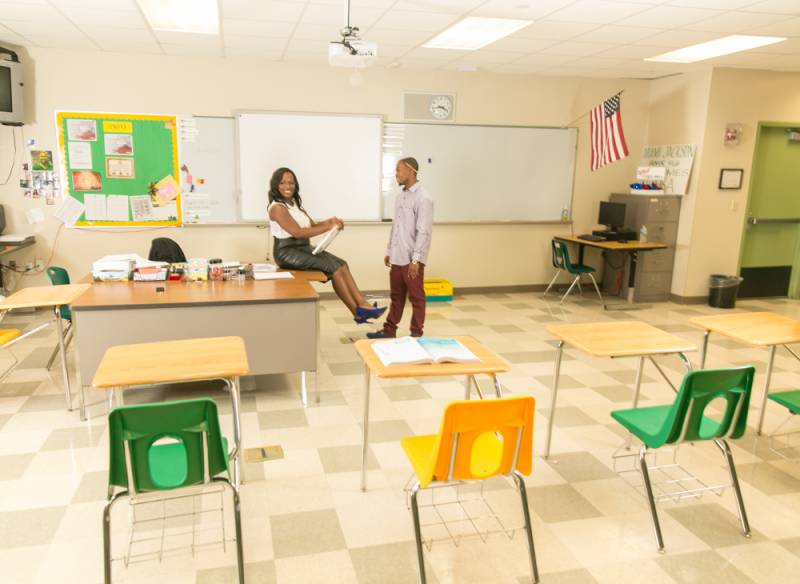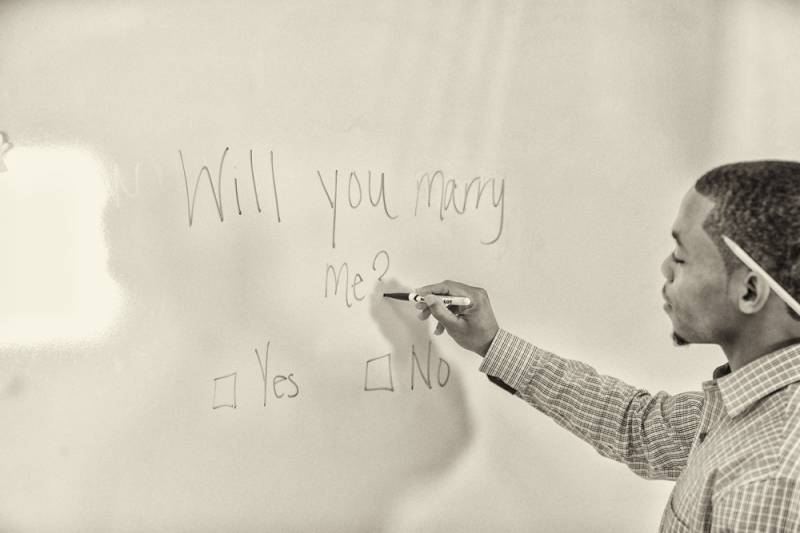 What makes your love special?
We have had the privilege of witnessing the growth within one another. Because we've experienced so much together, we've developed a bond that is unbreakable. We are more than just lovers, we are friends first and that is what keeps us going. We laugh together, we've kept each other's deepest secrets, and we've even cried together when things were not going well. There's nothing more special that sharing a love filled with everlasting memories.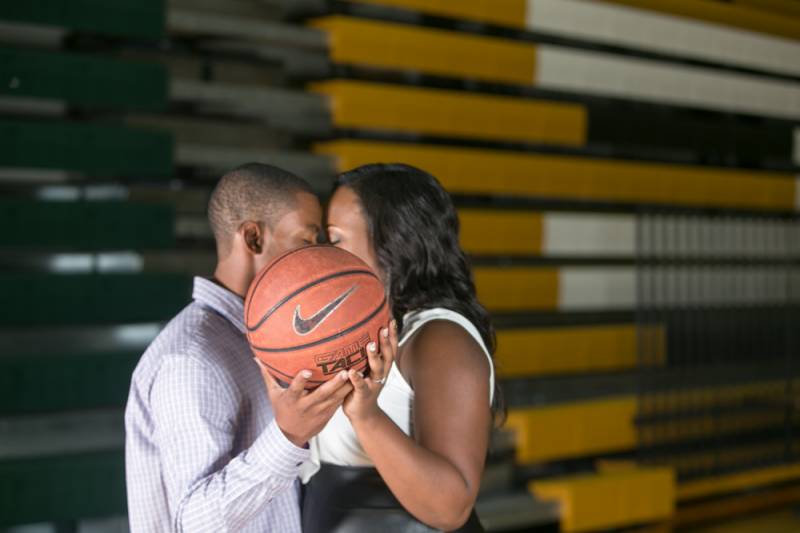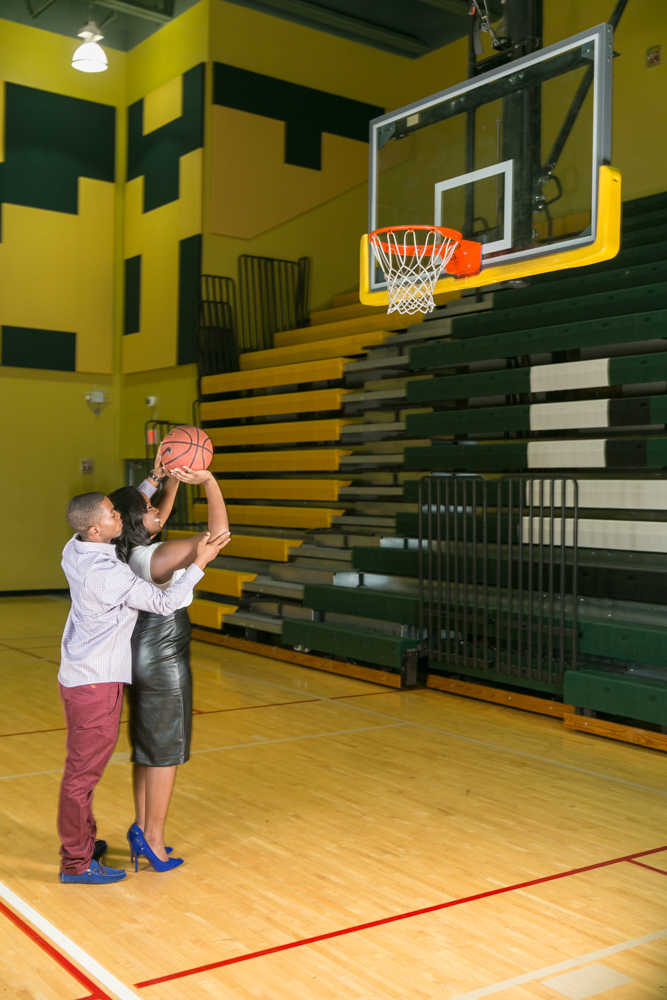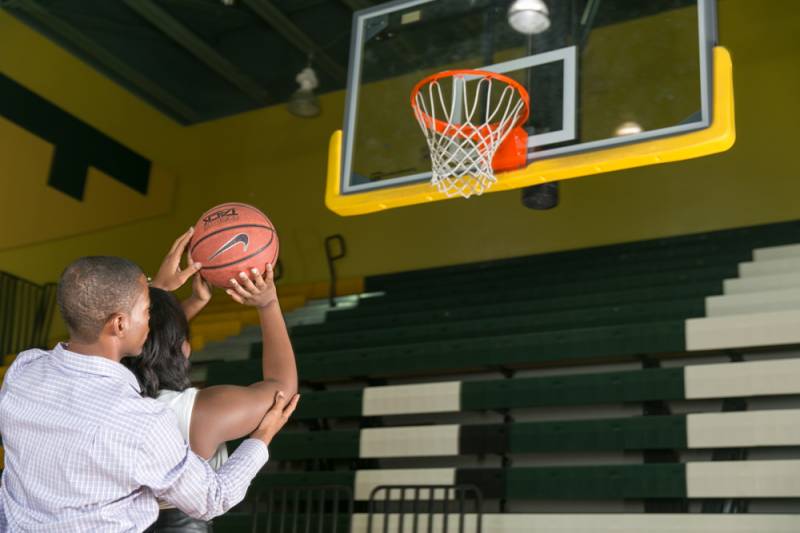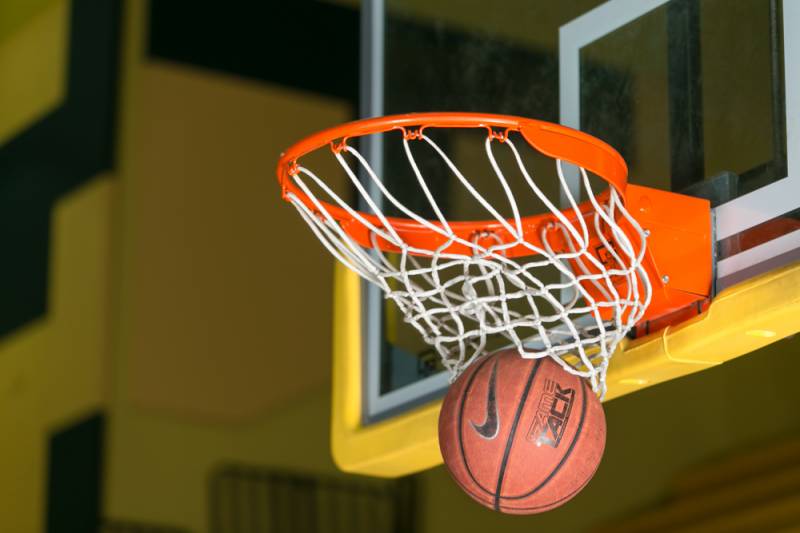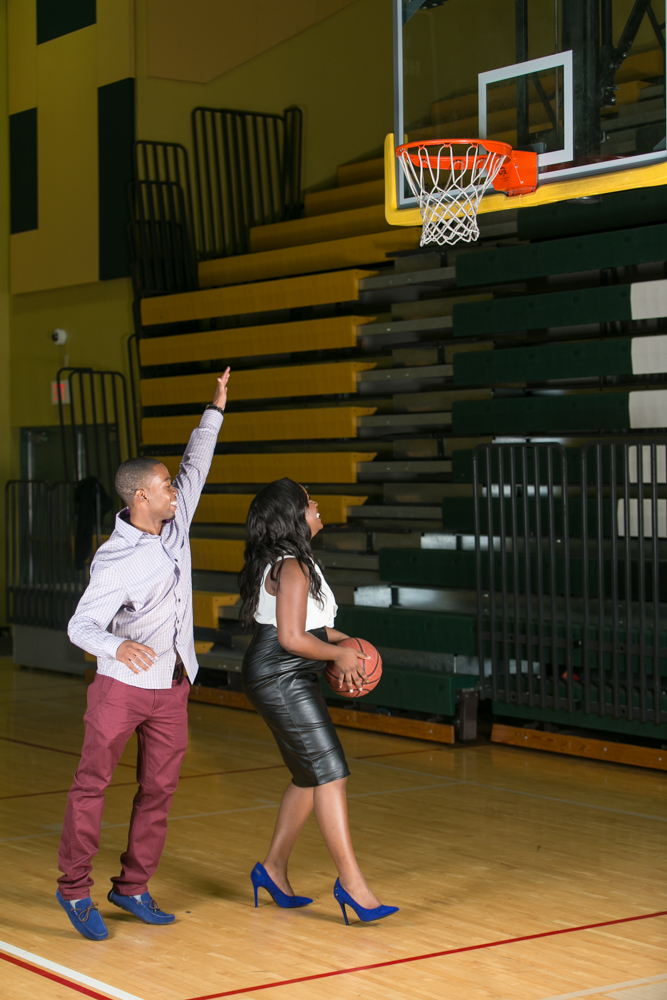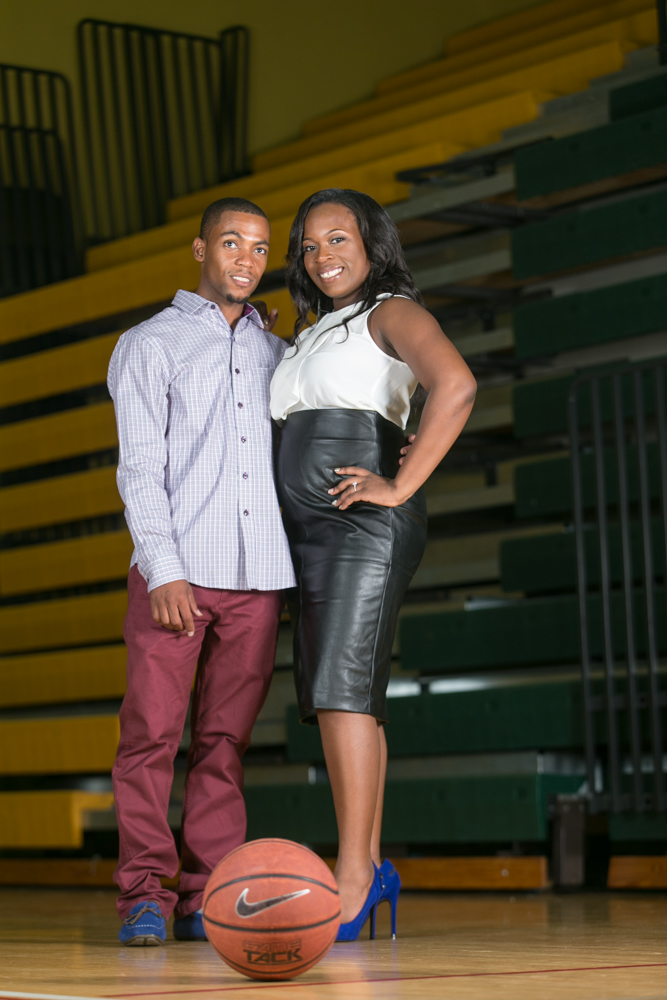 What was the theme of your shoot?
Red and Black and a High School Romance.
Were there any memorable moments during the shoot?
Our entire shoot was unforgettable. We had the time of our lives, it gave us more to look forward to on our wedding day. However, our favorite scene was in the classroom, because it was where our love story began. So many memories resurfaced and it made the shoot that much more fun and memorable. The shots captured my AJ are a true representation of our love and the chemistry we share day in and day out.
What are you most looking forward to about your wedding?
Only a few of our family and friends have had the privilege of witnessing the love and chemistry we share. But on our wedding day over 100 others will have the opportunity to witness it as well. Saying "I Do", knowing that we will be beginning a new chapter of our lives, and sharing it with our loved ones is a blessing.
Congratulations to the happy couple Tanisha and Astrel! We wish you a wonderful wedding and marriage.
Vendors:
Photographer: AJ Shorter Photography
Planners: Liz and Lex Events
Florist: M.E.I Floral Designers
Venue: Renaissance Ballrooms
Hair: Mia Farah Beautique
Makeup: Kozmetik Kreationz