Jaimee and Jamal met on April 14, 2016 at the National Forum for Black Public Administrators Conference held in Portland, Oregon. This was Jamal's first visit to the Pacific Northwest. As he walked through the doors of the Oregon Convention Center and began to take his seat, he locked eyes with a beautiful woman who would become his best friend and soon-to-be phenomenal wife. It was love at first sight - literally! She just didn't know it yet. Throughout the day, Jaimee and Jamal continued to pass by each other, but for some reason Jamal couldn't muster the courage to open his month and say hello. He thought he had missed all opportunities to properly introduce himself to Jaimee. But later on that night, another chance appeared. As Jaimee walked through the doors, Jamal immediately noticed her and offered a seat. That is when his opportunity turned into the biggest blessing a man could ask for. A little over a year later, Jaimee and Jamal married with a lavish wedding that'd make any royal jealous. Check out their special day, captured by the talented Jeff Allen of Orion's Eye Photography.
Bride: Jaimee L. Mayfield, 30, Strategic Communications Manager
Groom: Jamal T. Fox, 29, Property and Business Development Manager
Place of residence: Portland, Oregon
Wedding date: August 20, 2017
Wedding location: The Empress Estate, Woodland, Washington
Wedding theme: Royal Wedding
Honeymoon Destination: Punta Cana, Dominican Republic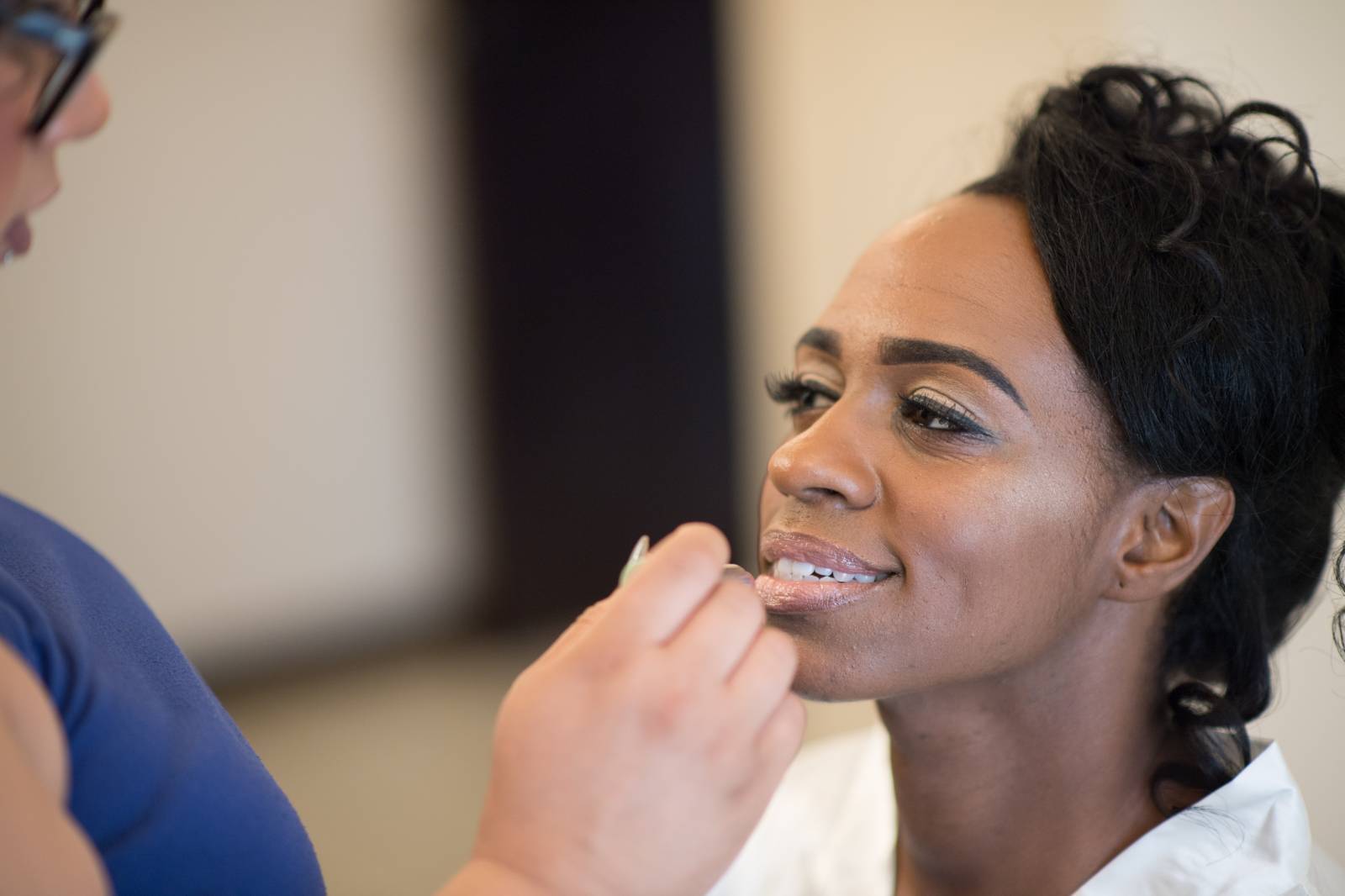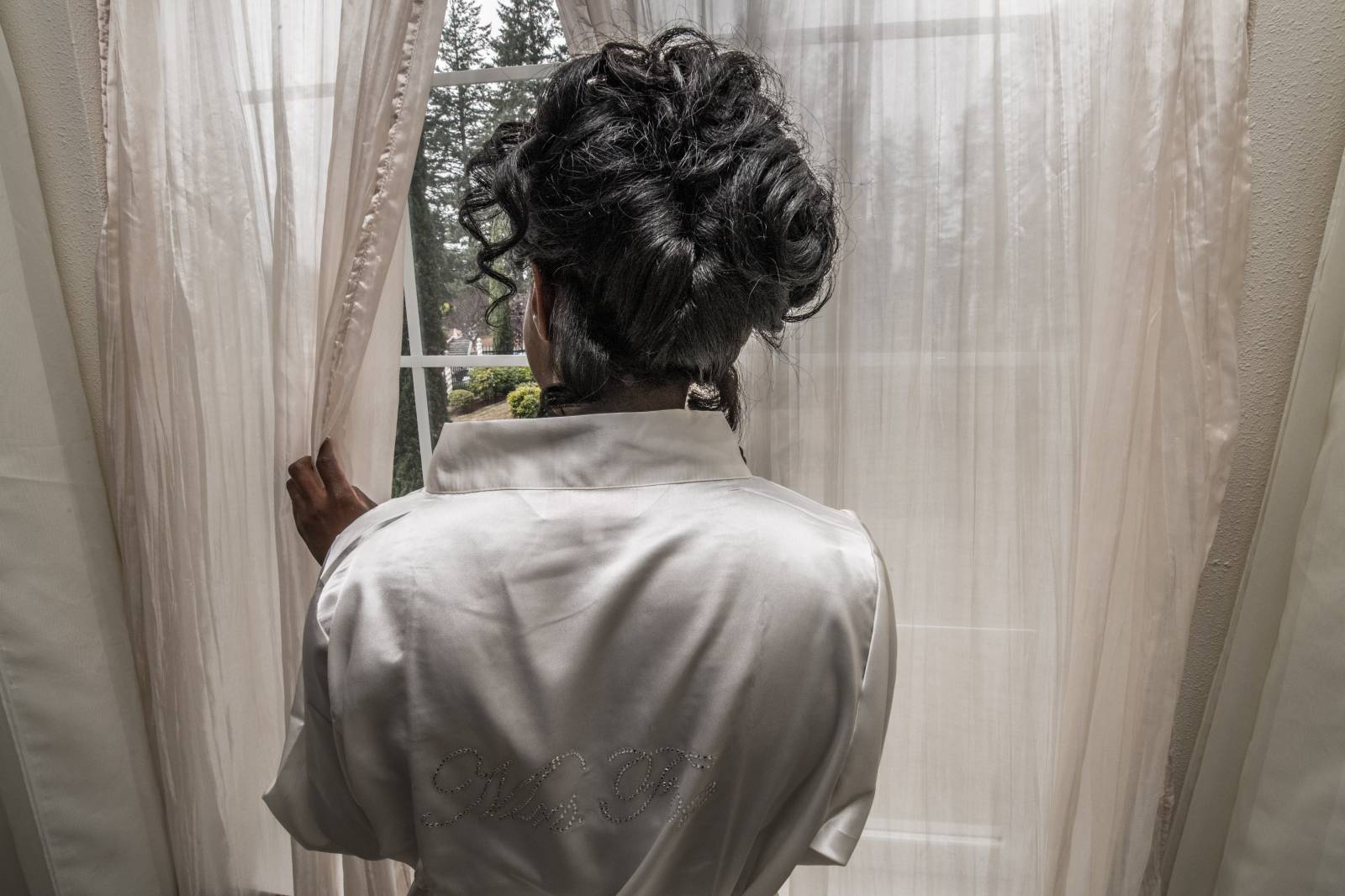 Engagement story:
I prayed and asked for guidance on my feelings and emotions. However, I knew from day one that Jaimee was the one for me. She walked into my life at a time when I was not looking to be in a relationship. My focus was on pursuing my career.
I knew I was going to propose to Jaimee as soon as I got home from the conference in Portland. I prayed about the timing and had several dates in mind for a secret proposal. I called my photographer Tim and we discussed several ideas of how I could pull off a proposal for Jaimee. I finally decided to propose at beautiful bicentennial garden in Greensboro, North Carolina.
The day had come, July 8, 2016. We took many pictures at several locations throughout the garden until we arrived at the proposal spot. Jaimee looked away for a moment, Tim gave me the nod to ask, and I took a deep breath, kneeled down on one knee and asked Jaimee to marry me.
From the Bride:
Grateful. Humbled. Loved. These are a few of the adjectives that I felt on my big day. When planning our wedding, it was important that our guest felt as special as we did. From when they arrived and received their thank you gifts, to being entertained by a caricature artist and dancing the night away. Our venue was held at a beautiful estate with a spectacular view of the mountains and the city. I felt like a princess throughout the night while wearing my Allure wedding ballgown, or shall I say I felt like Jamal's queen.
From the Groom:
I was very nervous but kept it to myself. I was over thinking everything because I wanted our day to be special for my queen. It was not only a beautiful week and day, but also the best time of my life. Spending time with family and friends and meeting my wife's folks was awesome. I never knew it took so much to put on a wedding -- down to every detail. I am appreciative of the work my wife and her wedding committee did to make every second of our day blissful.
What makes your love special?
Our love is special because our spirits were interconnected since day one. Being connected spiritually is and will continue to be the bedrock foundation of our relationship.
Your most memorable moment:
From the Bride: One of the ending moments to our wedding was the wedding sparklers. Jamal and I ran three times up and down the small slope for our photographer to capture great photos. What I didn't know was that during the third run our guest would run behind us and as I turned around all I could see were beautiful smiles and sparklers that seemed to light the sky.
From the Groom: The moment I saw Jaimee walking down the aisle everything became real. I tried not to drop a tear. When I felt one, I looked up to the sky and thanked God for my miracle.
Wedding song:
Our wedding song was "You" by Jesse Powell. This song truly helped to express the love that we have for each other. From the sounds of Jesse's voice to his lyrics -- we knew this was the song for us.
Favorite wedding detail:
Our wedding cake and our "royal" chairs were our favorite wedding details. We had a 5-tier cake with three flavors, three fillings, and our signature "JJ" for Jaimee and Jamal as our cake topper. It was fun working with the caterer to make our wedding cake everything that we wanted and more.
What are you most looking forward to as a married couple?
We are looking forward to traveling around the globe, taking on new adventures, giving back to our communities and adding on an addition or two to our family.
Advice for a Bride and Groom on their wedding day:
Message from the Bride: Before you dive into planning your wedding, put together a team of individuals that will be your rock. People that you can trust to make sure your wedding day is as special as you are. Remember, this celebration is for you and your significant other.
Message from the Groom: It's your bride's special day. Cherish each moment with your bride and all those that attend. Make this moment memorable for the both of you.
Congratulations to the newlyweds! We wish you many years of wedded bliss.