Aspen and DeWayne met at North Carolina Central University in their Human Diversity course in February of 2014. They instantly fell in love and have been together happily for four years. As natural-born soulmates, Aspen and DeWayne are preparing for their walk down their aisle. With only a few months left before the big day, this lovely couple took a moment to celebrate their engagement at the Tanglewood Park of Clemmons in North Carolina. Check out their laidback and stylish photo session, captured by Kelli Mcdonald of 2K Photography & Design Studio.
Bride: Aspen Shamella Hanna BSW, 24, Social Worker with Children and Families
Groom: DeWayne Carl Harvey-Gatewood BSW, 30, Social Worker-Youth Coordinator
Place of Residence: Raleigh, North Carolina
Engagement Shoot Location: Tanglewood Park of Clemmons, North Carolina
Wedding Date: September 8, 2018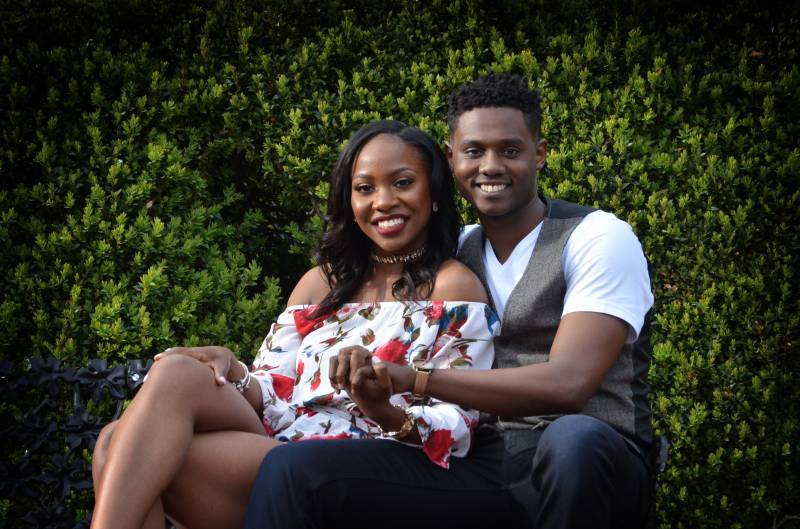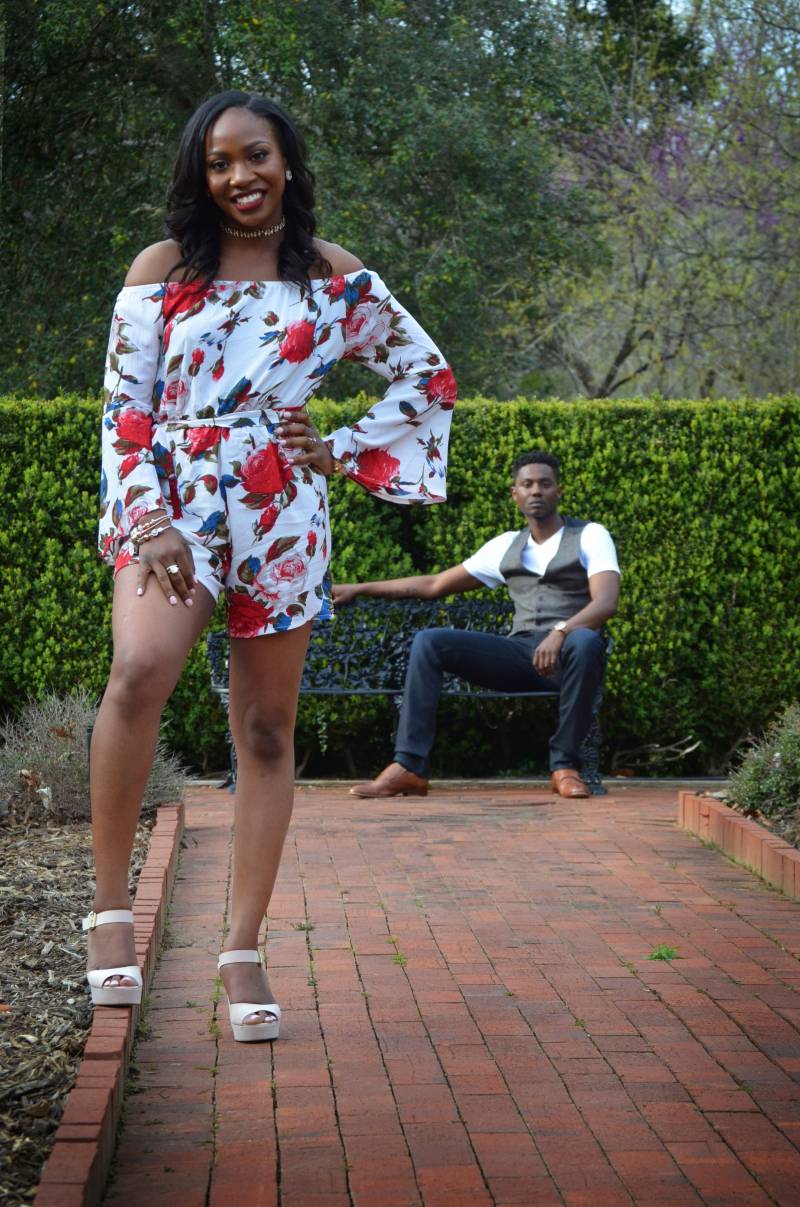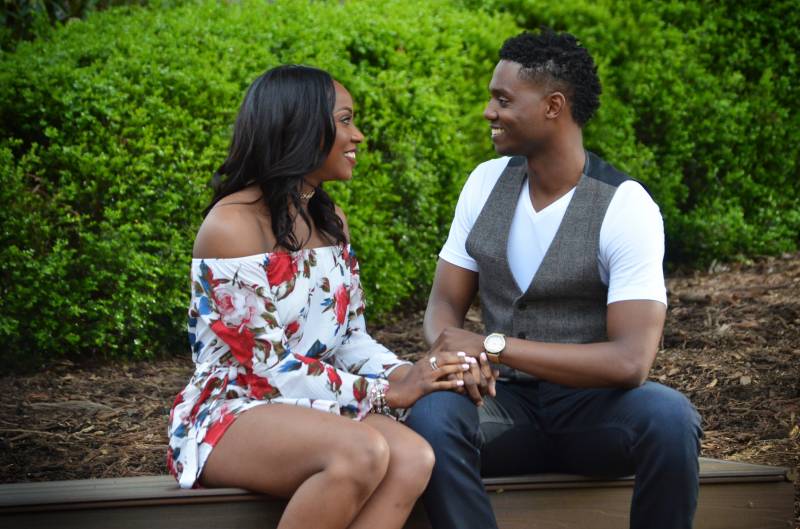 Engagement story:
We were living in Novi, Michigan and my family was driving up from North Carolina to spend Christmas with us and DeWayne's family. The plan was to have Christmas dinner at DeWayne's Grandma's place. We arrived at his Grandma's place where I automatically assumed that we would have dinner first, but there was a change of plans. DeWayne wanted all the family to gather in the living room. He then began to go around the room and thank everyone for supporting us through our relocation from North Carolina to Michigan. He then walked up to me last while I was sitting next to my parents and thanked me for supporting him and being in his life, by that time I noticed there were tears in his eyes. He looked at me and got down on one knee and said, "Aspen will you marry me?" I immediately jumped up and gave him a big hug and said, "I will."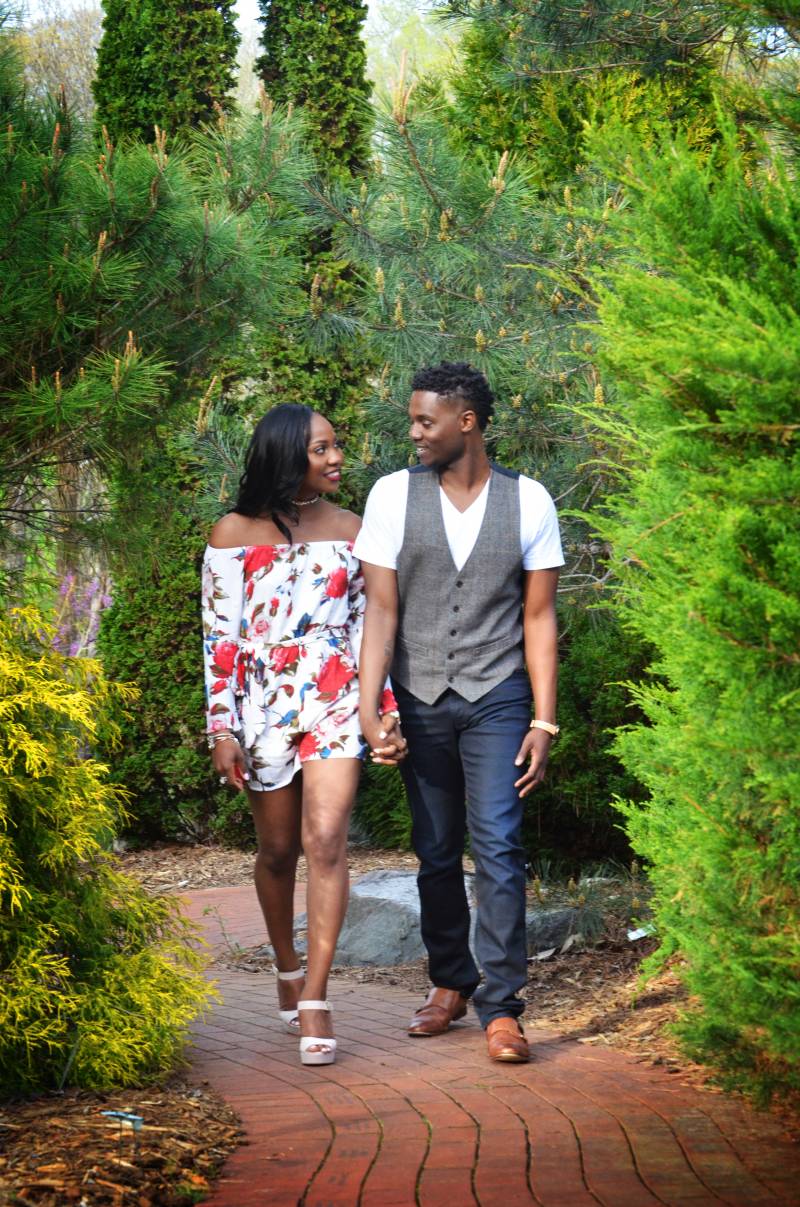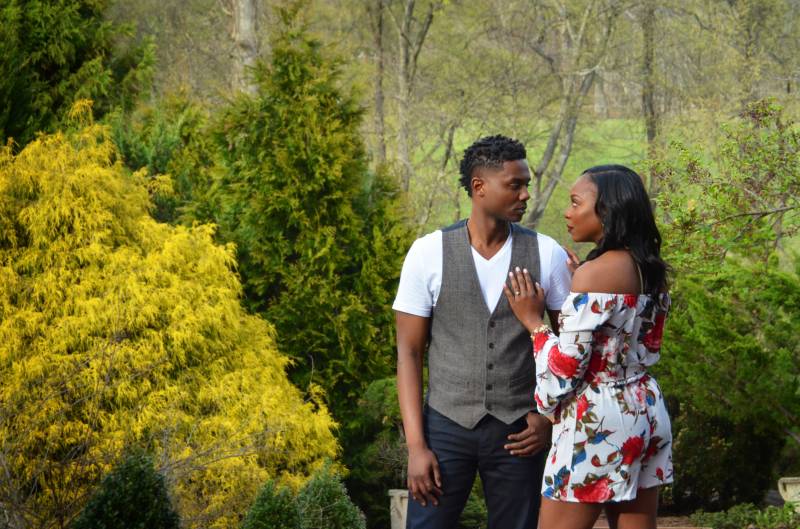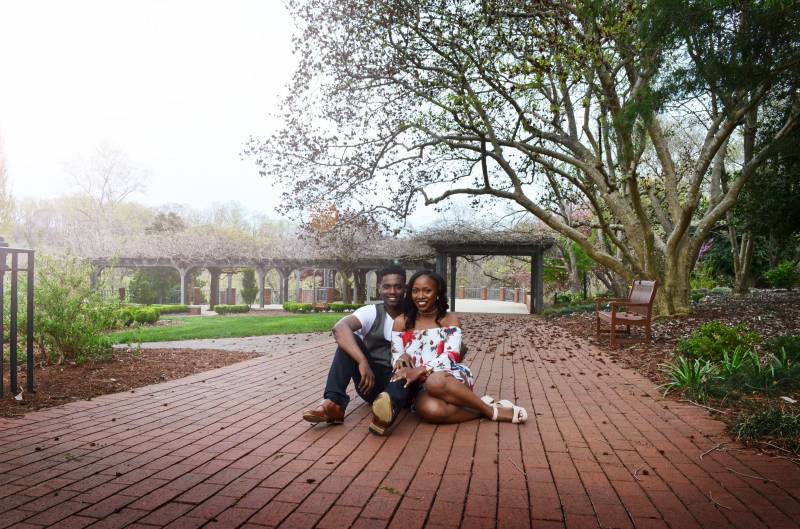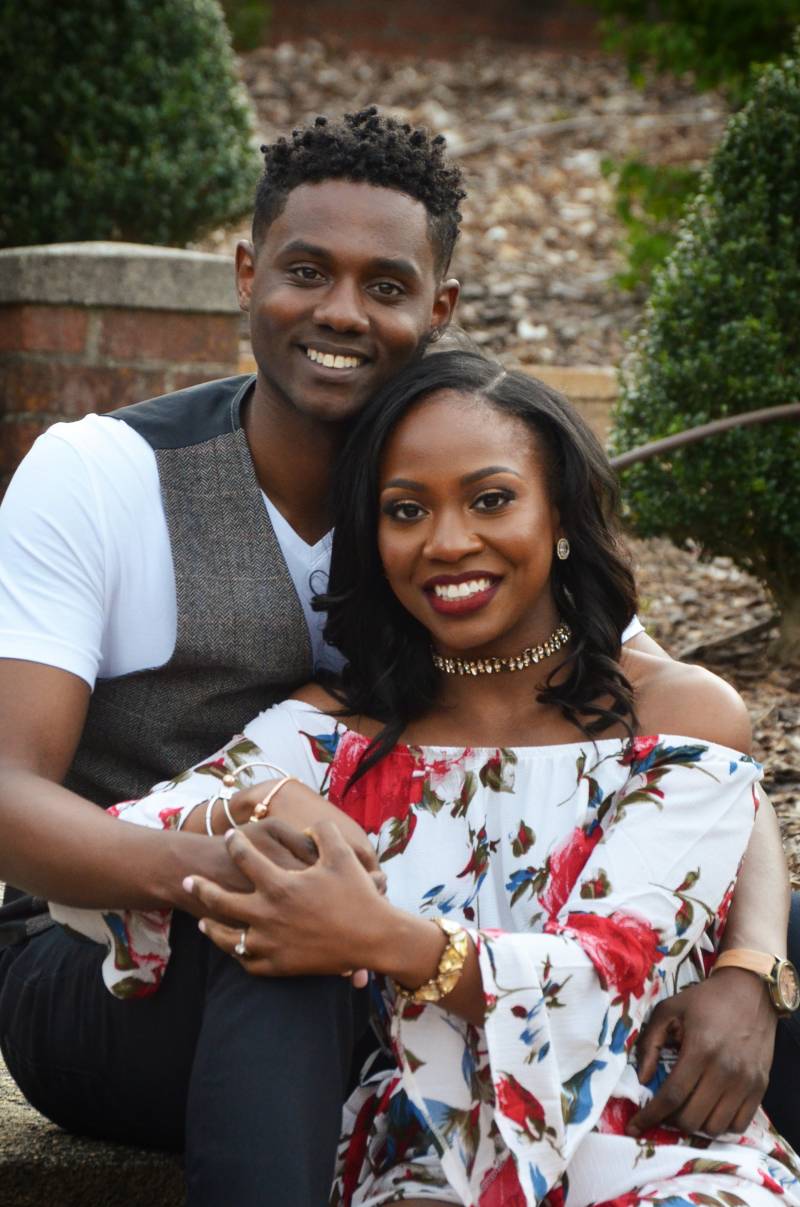 For the Groom: Walk us through the behind the scenes of creating this special day:
I knew that Aspen's family was coming to Michigan to spend the Christmas holiday with my family; I wanted to make the engagement a surprise for everyone. I asked her father for his blessing on Father's Day, well before the move to Michigan, so the moment was very unexpected. We recently moved into our new apartment; the engagement ring was hidden over at my grandmother's home for over a month. Her parents gathered over to our home, and they helped us prepare the Christmas meal, decorate our apartment; share laughs and moments of bonding. We left for my grandmother's home, where my family was awaiting our arrival. As we walked through the door we were greeted by my two younger sisters, they were the only individuals in the home that knew of my plan to "pop the question". I proceeded to the kitchen to prepare the remainder of the food while her parents, who were at our home earlier in the day, arrived from their hotel room after resting. The elder adults gathered in the living room, sharing holiday stories; spreading nostalgia through my grandmother's home. I walked into the living room and asked everyone to gather around. I looked at Aspen and began to spew a "speech", unrehearsed. Tears began to flow through my eyes, and I got down on one knee and asked her to marry me. She looked at me shocked, as many others in the room were as well. She was sitting, and immediately jumped up, and gave me a hug and told me, "I will."
What makes your love special?
We believe our love is special because it is based on the foundation of respect and emotional stability for the both of us. Because of this, we've been able to navigate through trials that have tested our character and the strength of our relationship by using effective communication and empathy.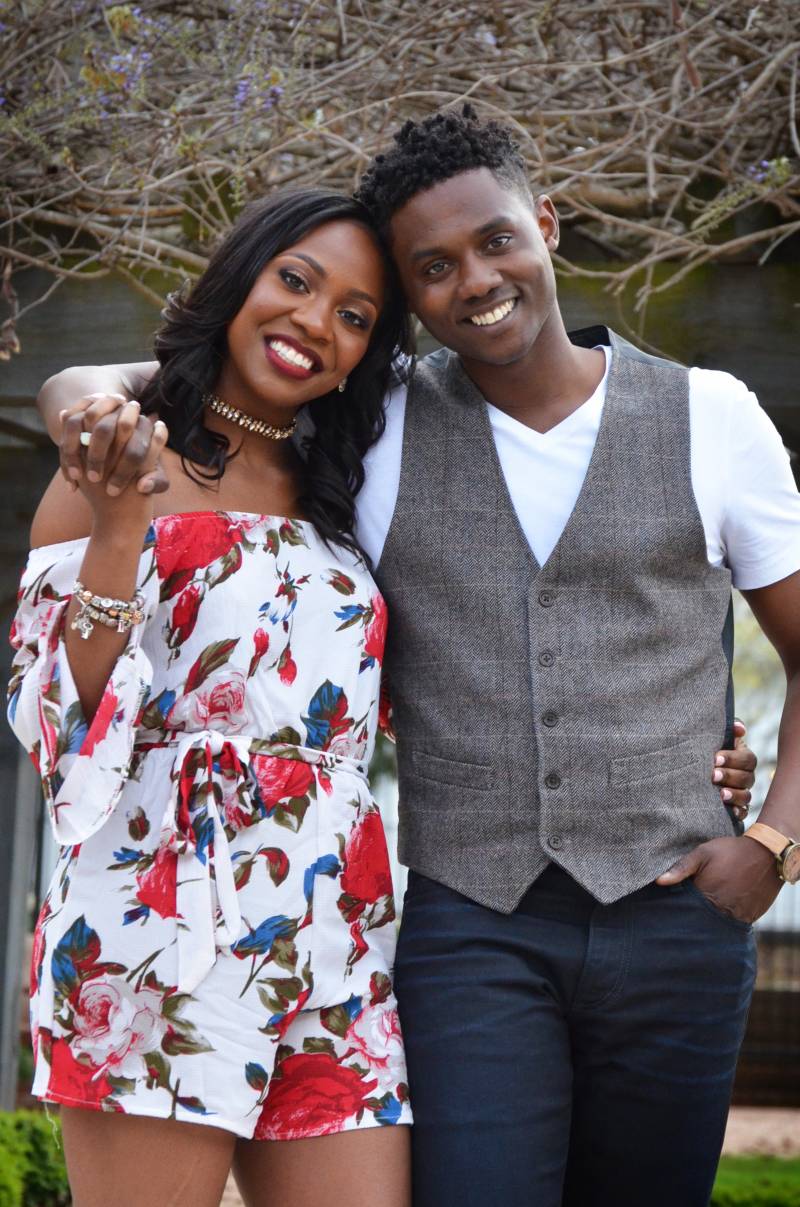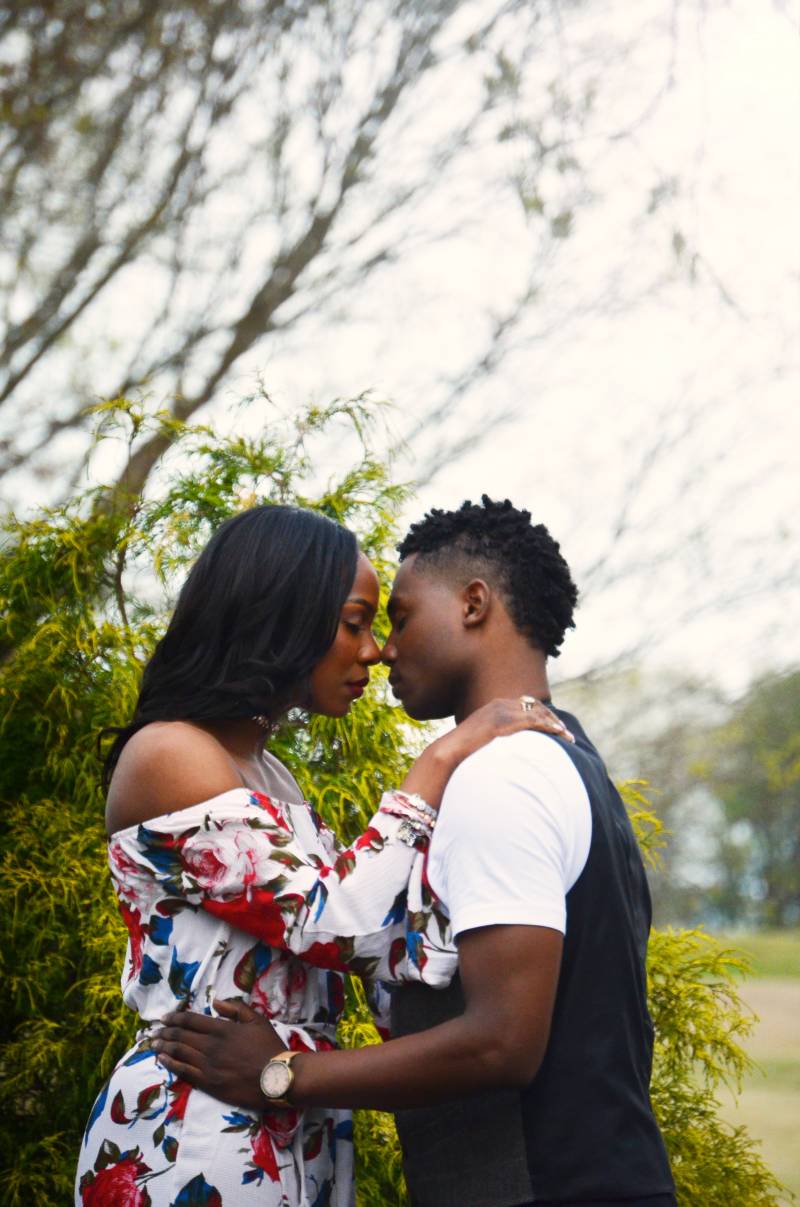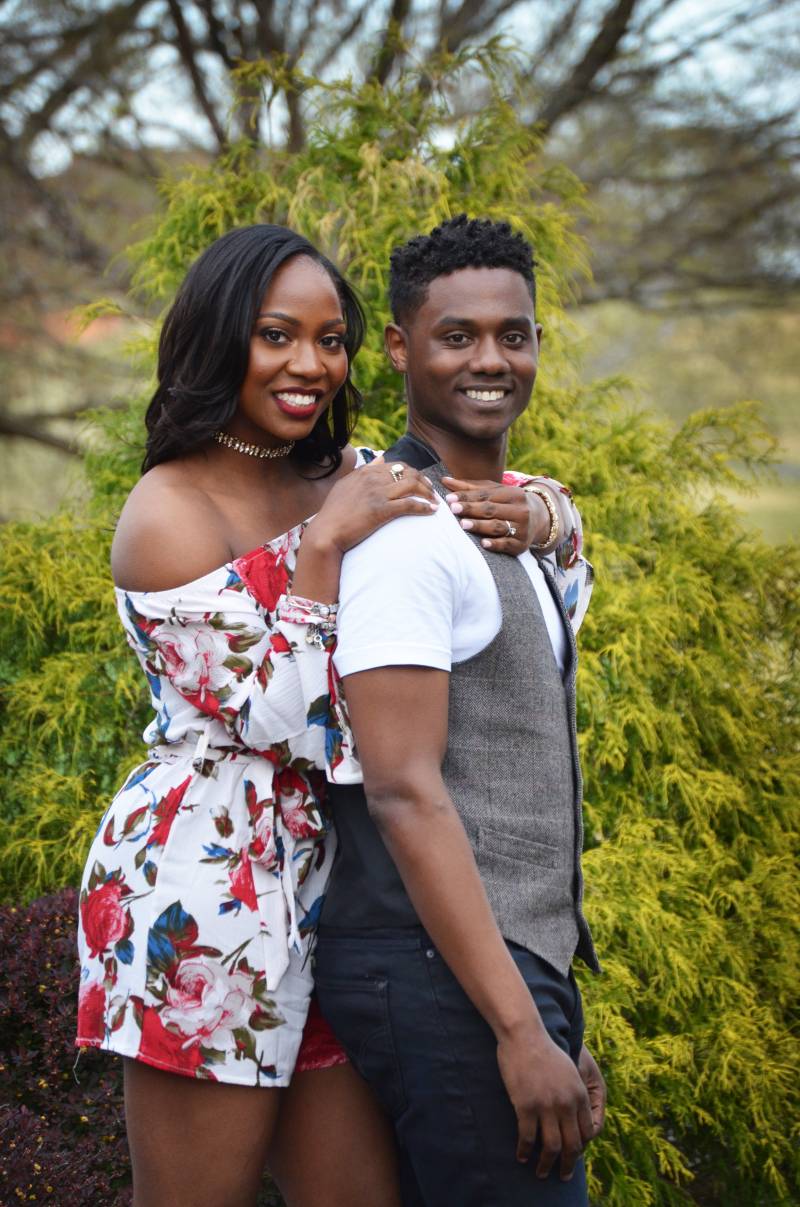 What was the theme of your shoot?
We did not decide on a special theme for our shoot, however we just knew that we wanted to highlight nature and natural lighting.
Were there any memorable moments during the shoot?
I remember feeling nervous about our engagement shoot because it was the first time we had gotten professional photos taken, but we had a lot of fun. Our photographer has a fun personality, so we laughed a lot, it almost felt like a date.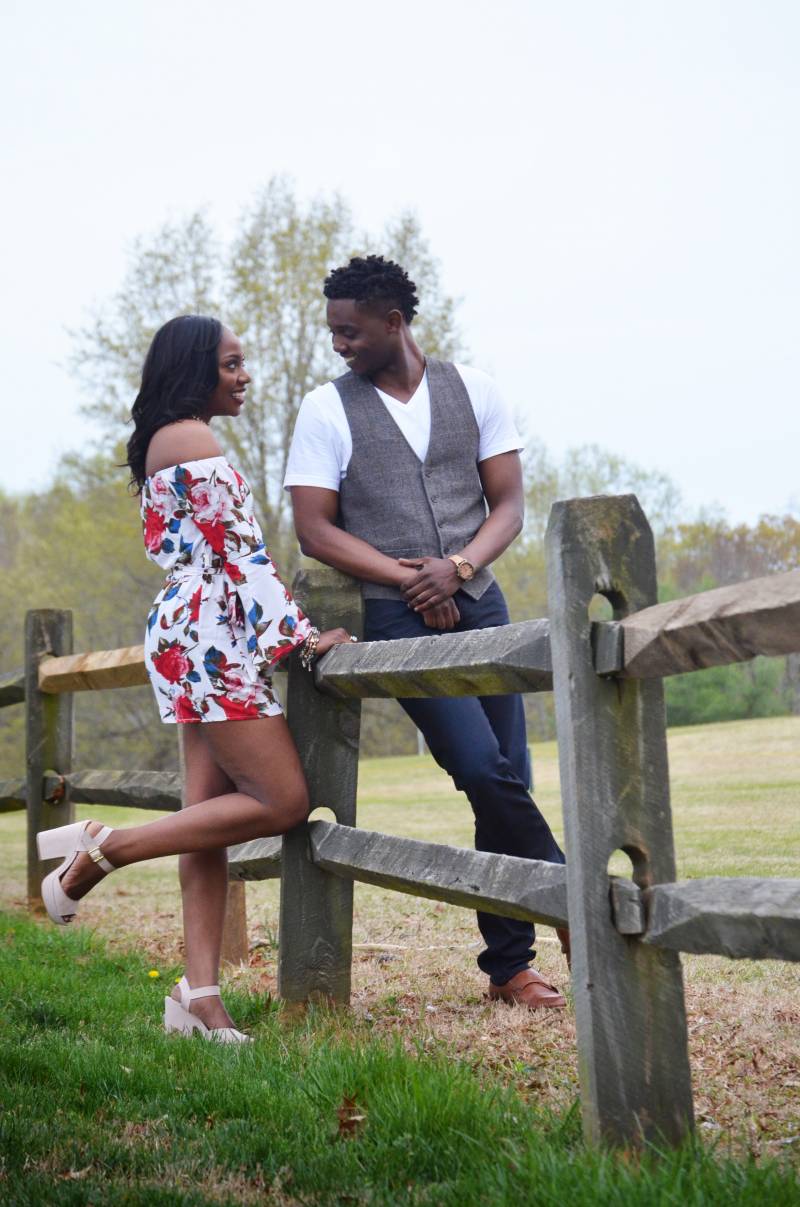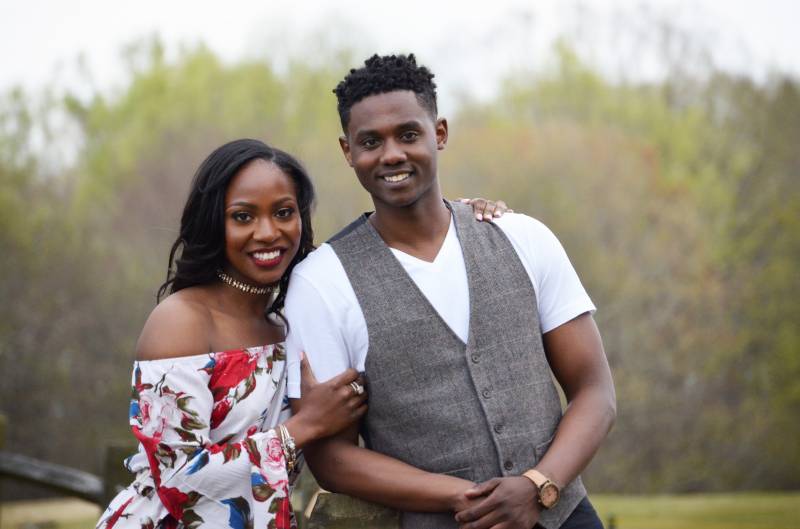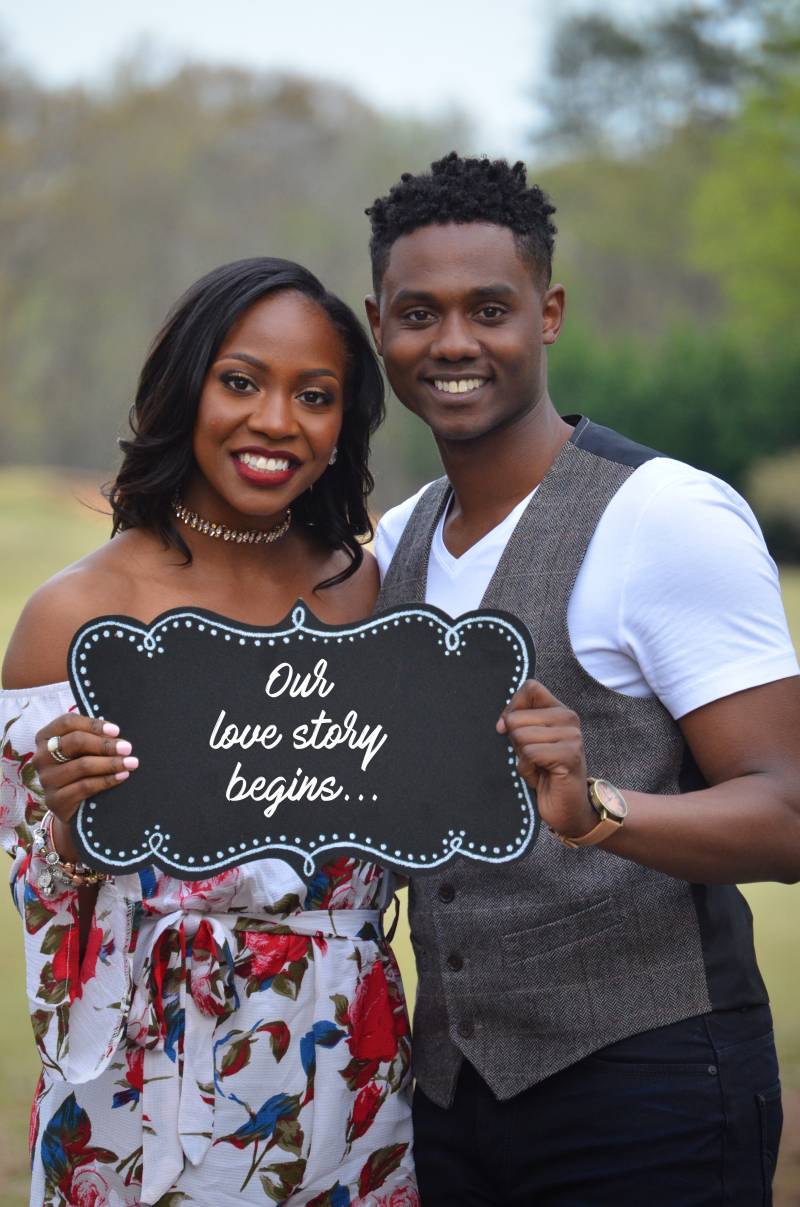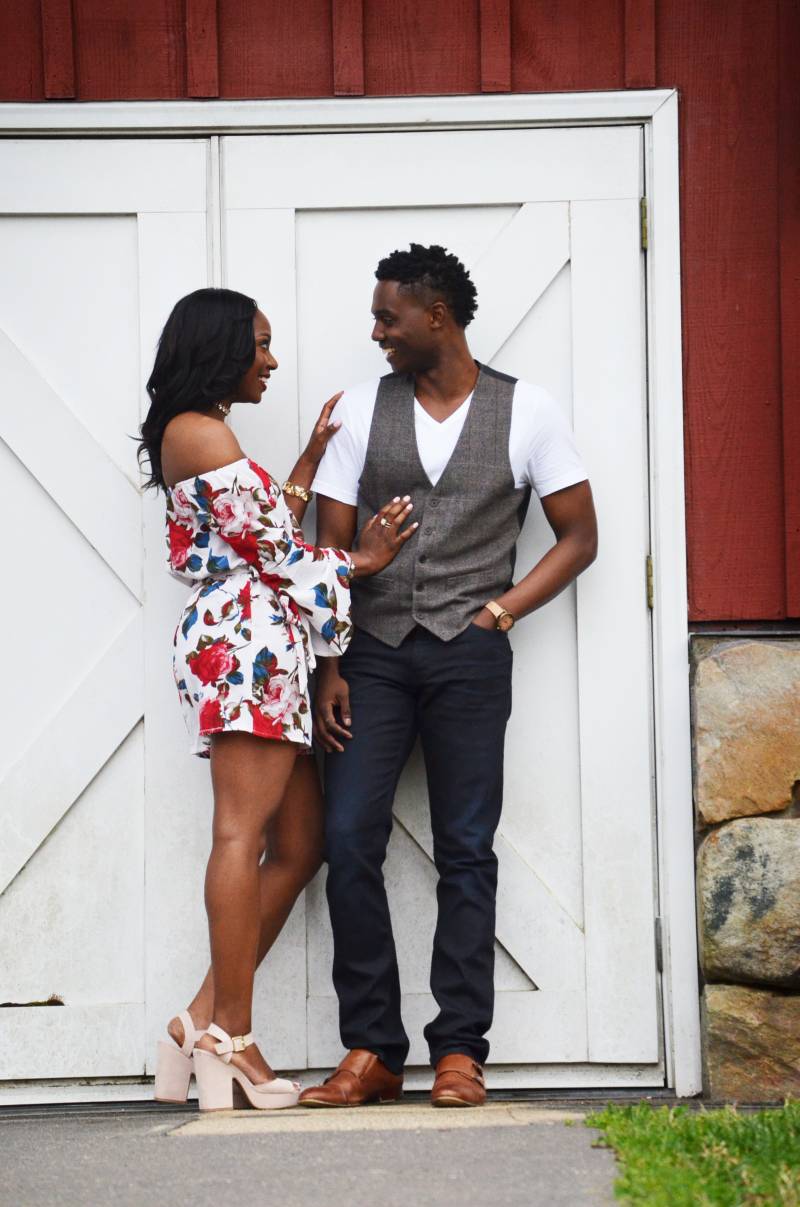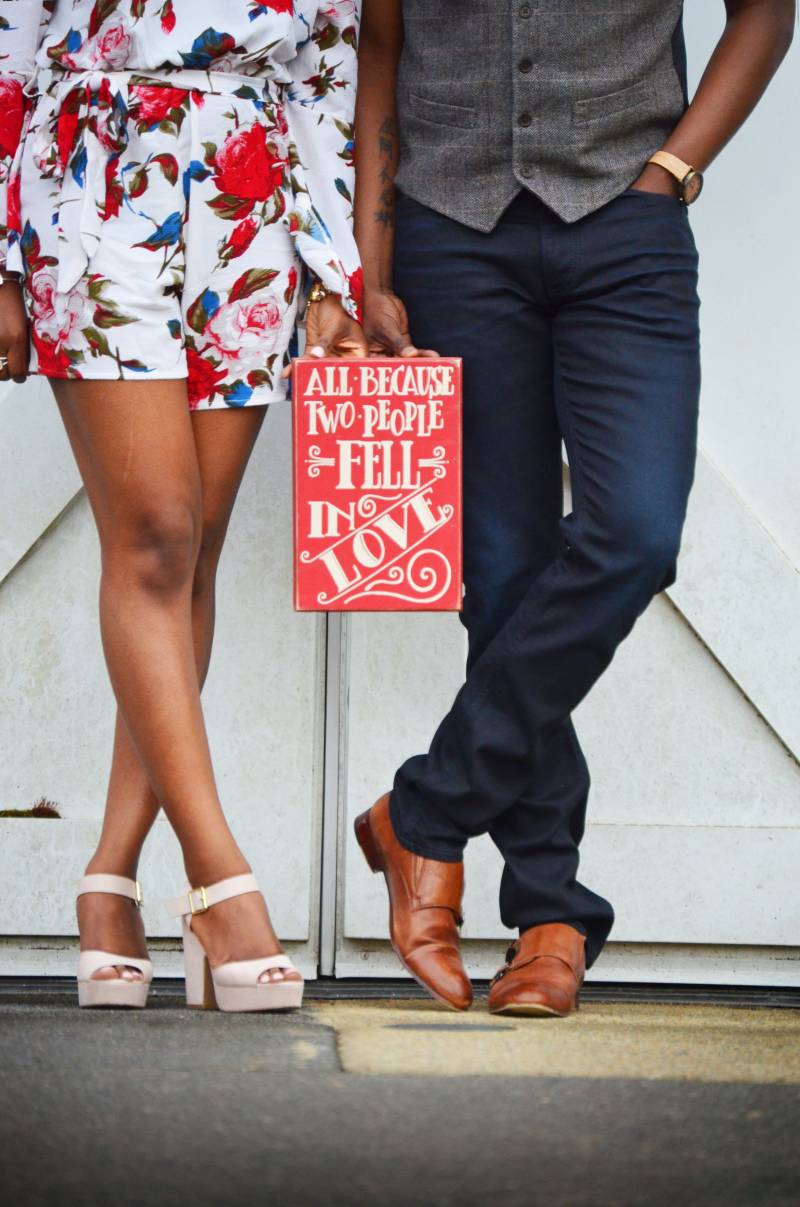 What are you most looking forward to about your wedding?
I'm really looking forward to our vows since we are writing our own to say to each other. I am also looking forward to everyone being together and celebrating our union.
Have you started planning your wedding?
We have started planning our wedding, although the planning is continuous.
Congratulations to the happy couple! We wish you a fruitful wedding and marriage.