Jennifer and Jonathan met at a dive bar in the East Village of Manhattan. The day was May 11, 2011, to be exact. They were two complete strangers who met eyes. He approached Jennifer, and an unbreakable bond was formed. They talked and laughed all night long, almost as if they were catching up with an old friend. They've been together ever since that fateful night. Check out their glam destination wedding in Miami, captured Justin Hall of Suzanne Delawar Studios.
Bride: Jennifer Laroche Radke, 31, Artist
Groom: Jonathan Radke, 29, Vice President Citigroup
Place of residence: New York City, New York
Wedding date: May 27, 2017
Wedding location: Loews Miami Beach, Miami Beach, Florida
Wedding theme: Art Deco Meets Hollywood Glam
Honeymoon Destination: For our honeymoon we did a European journey through Lake Como, Venice, Florence and Positano, Italy and London, United Kingdom. We lounged, went sightseeing, ate pasta, bread, and gelato and did wine tastings in Chianti Region of Tuscany. It was the perfect way to start our marital journey!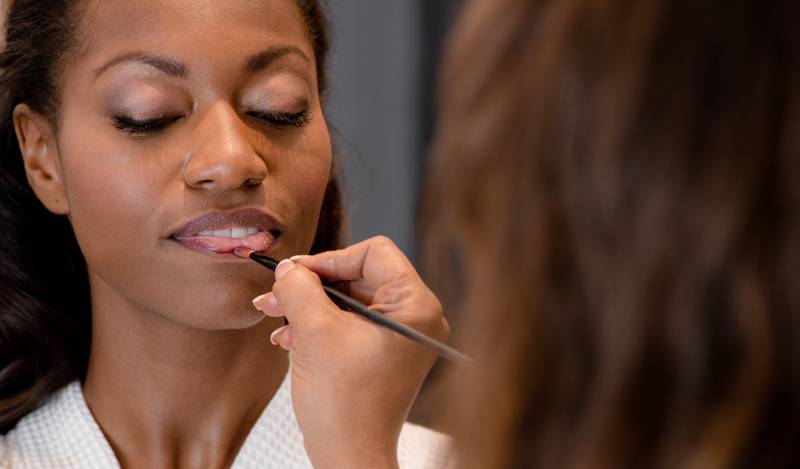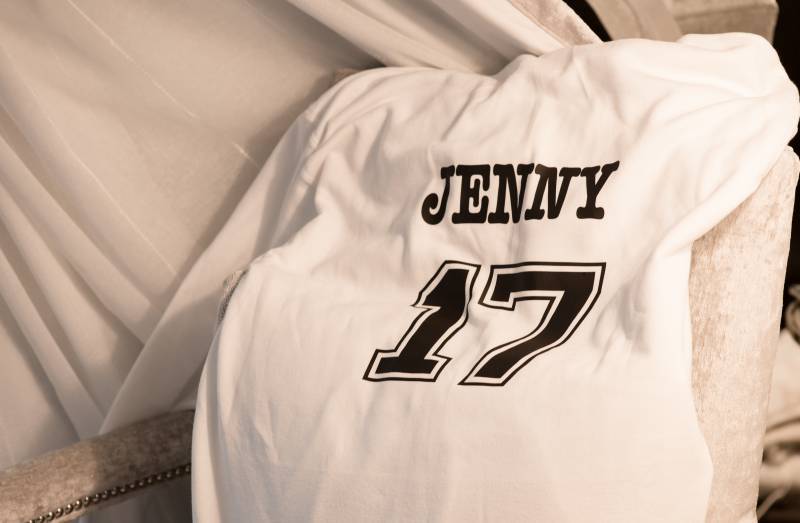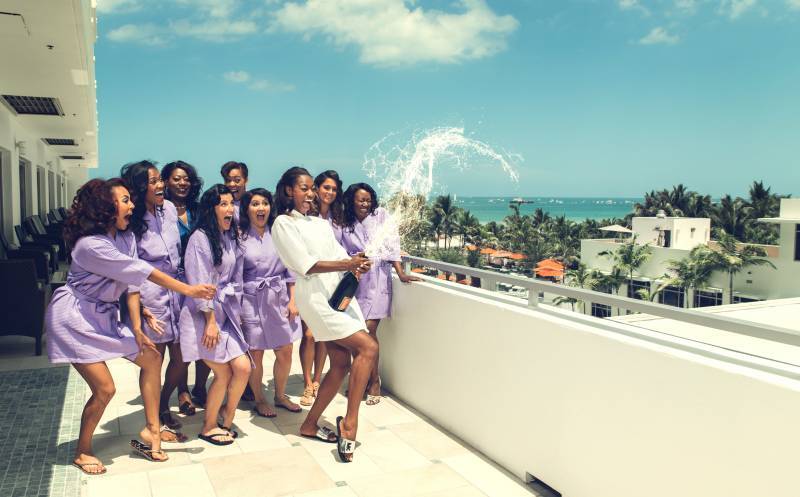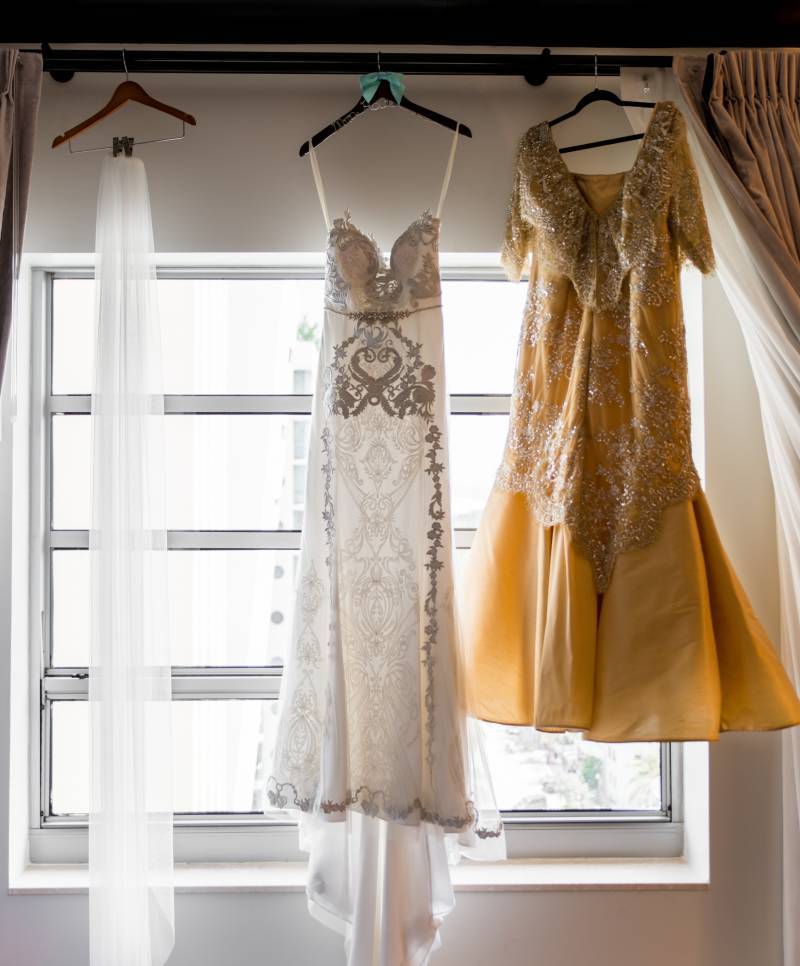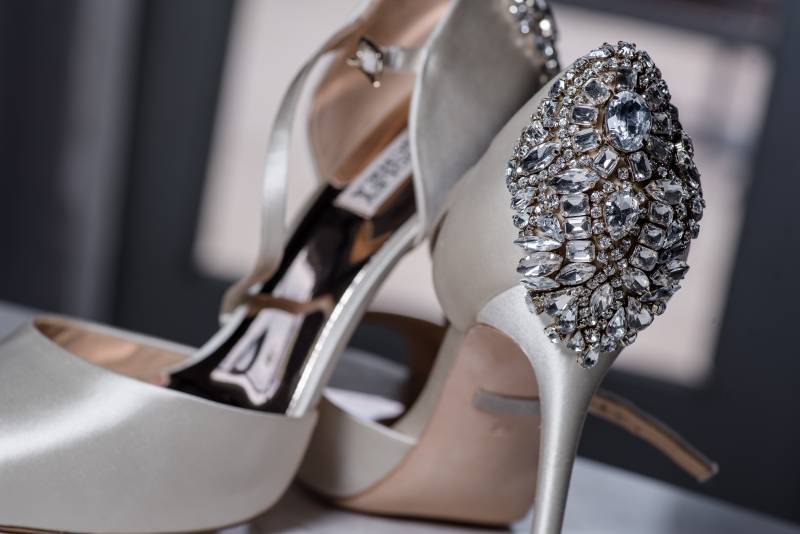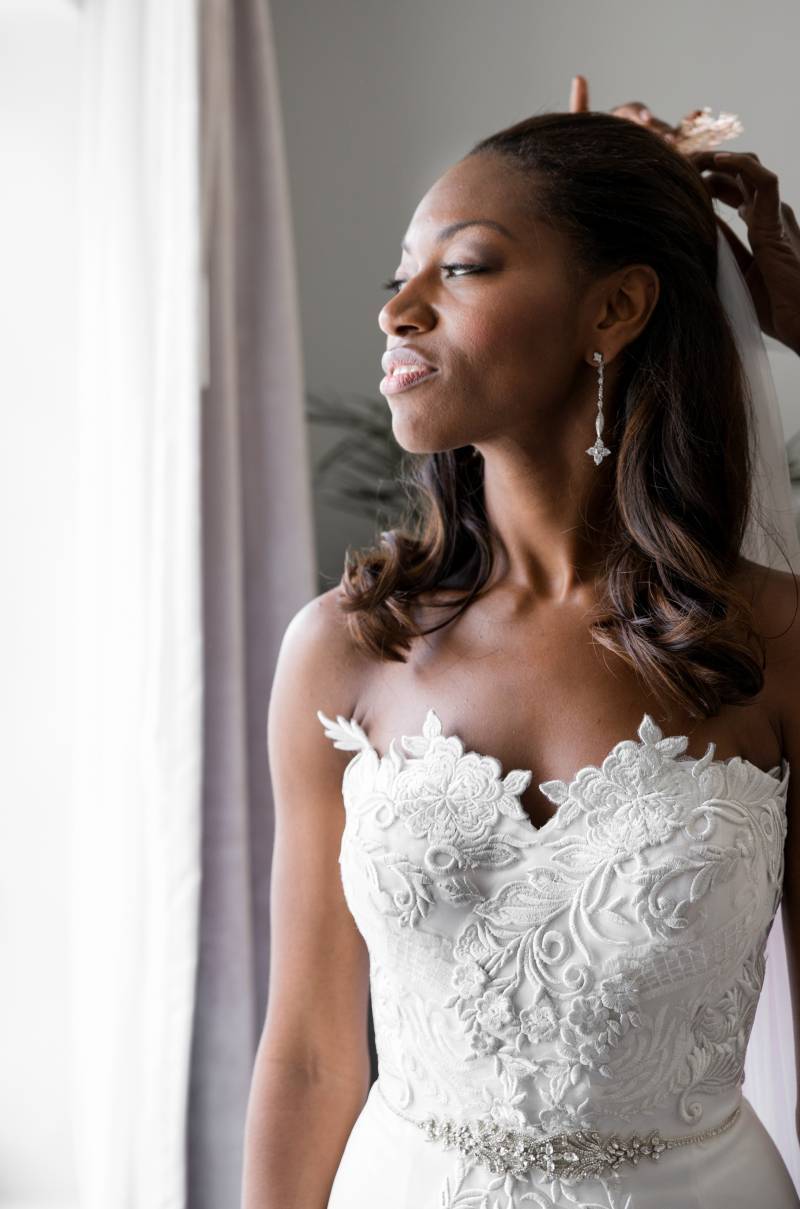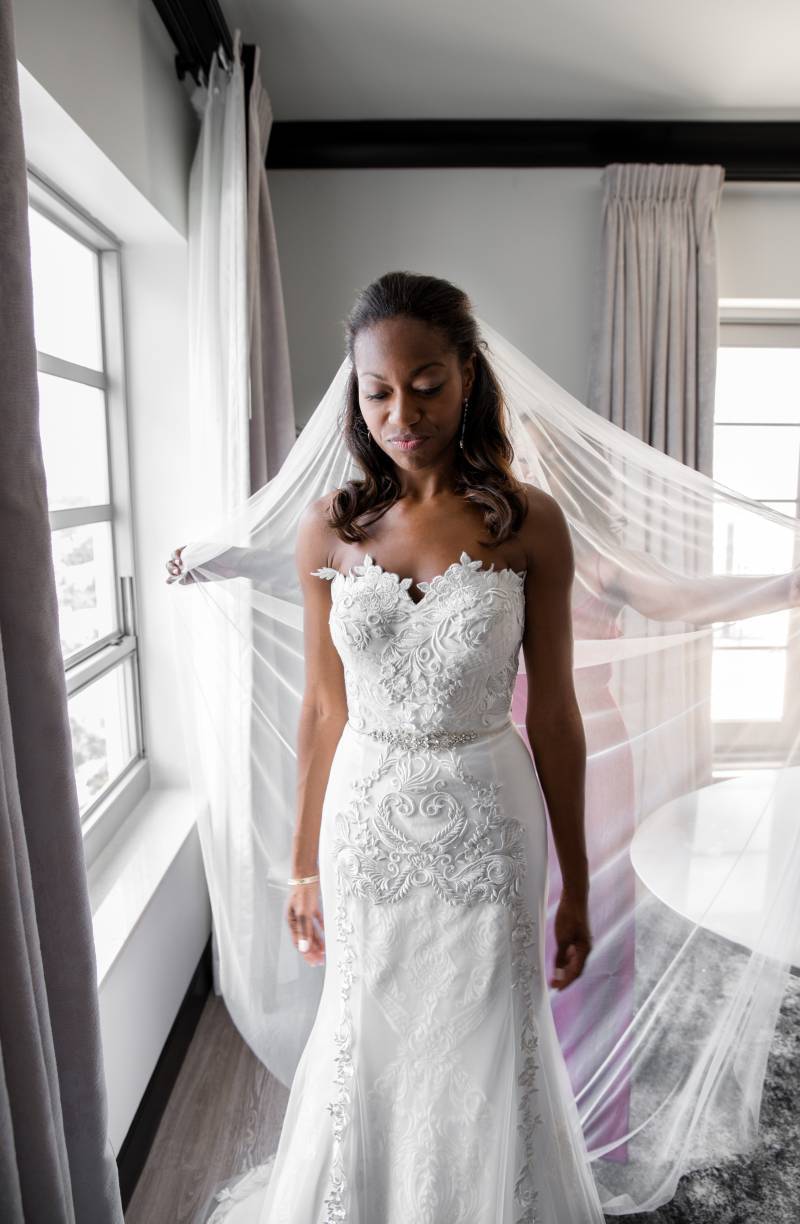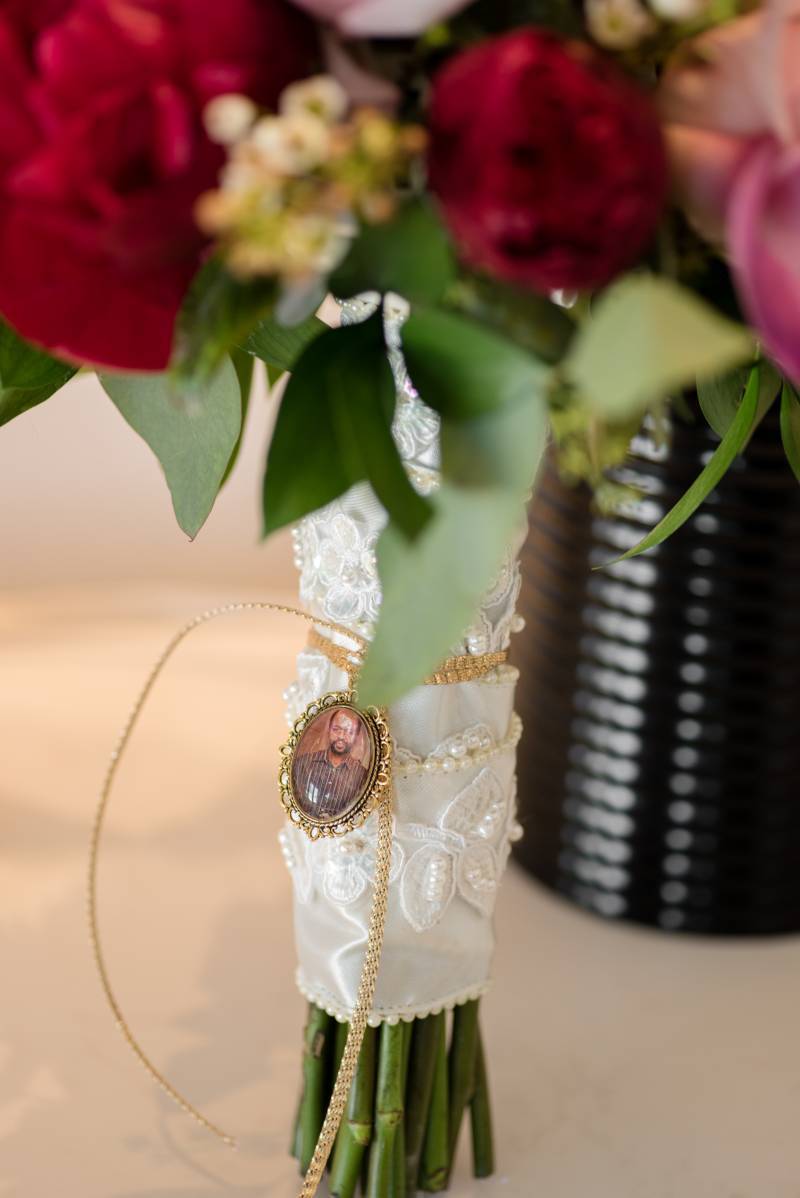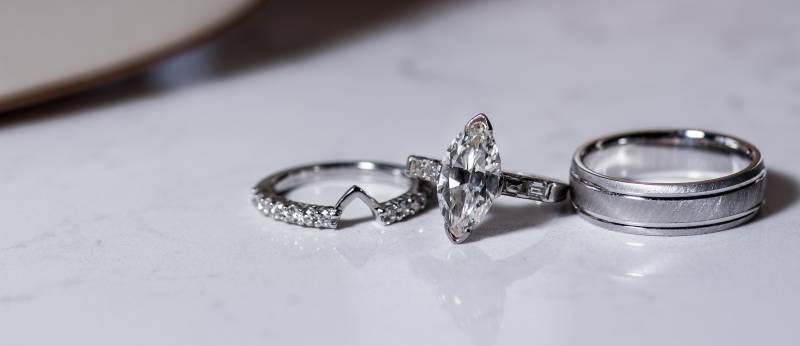 Engagement story:
Jon proposed to me on our fourth anniversary. He had already given me my gift so I really did not expect anything else. He took me to where we had our first date, and then said we were going somewhere after for dinner. We soon arrived at my favorite restaurant in NYC, Porteno, an Argentinean-Italian fusion boutique style shindig. Our hostess said it would just be a few minutes so we waited at the bar. As I talked his ear off about my day of auditions and frivolous subway banter, the staff was setting up in the kitchen for the surprise of the evening. We were seated at a table in the back of the restaurant, when suddenly the waitress handed me a bouquet of long white-stemmed roses with greenery perfectly folded between each stem. I gasped seeing my favorite arrangement and said, "I didn't know they give that out here!"
I was oblivious. Jonathan stood up and came to my side of the table, kissed me and said "I love you so much." Before I knew it, he was down on one knee followed by the staff running out from behind the kitchen with cameras and champagne. It was so perfectly choreographed! Everyone in the restaurant gasped and stared with 'ooh-s' and 'ahh-s.' I giggled with nervous laughter, so naturally he called me out, "I'm down on one knee and you're laughing at me."
I responded, "I laugh when I'm nervous!" In that moment of truth, it was he and I at our finest. Honest, nerdy, soul mates. He asked, "Will you spend the rest of your life with me?" And I quickly squealed, "Of course I will!" For the next two hours we stared into each other's eyes in awe and sat on our secret for the night, feeling like we had eloped. We eventually called our parents then proceeded to pop champagne bottles on the rooftop of the nearby hotel, Americano. We overlooked Manhattan, held each other, and had everything we needed.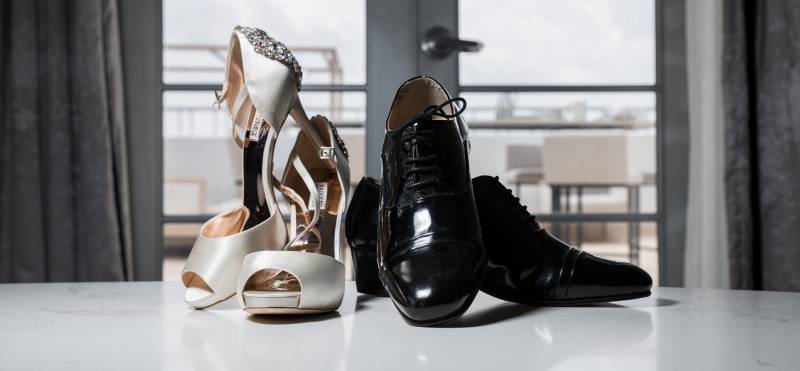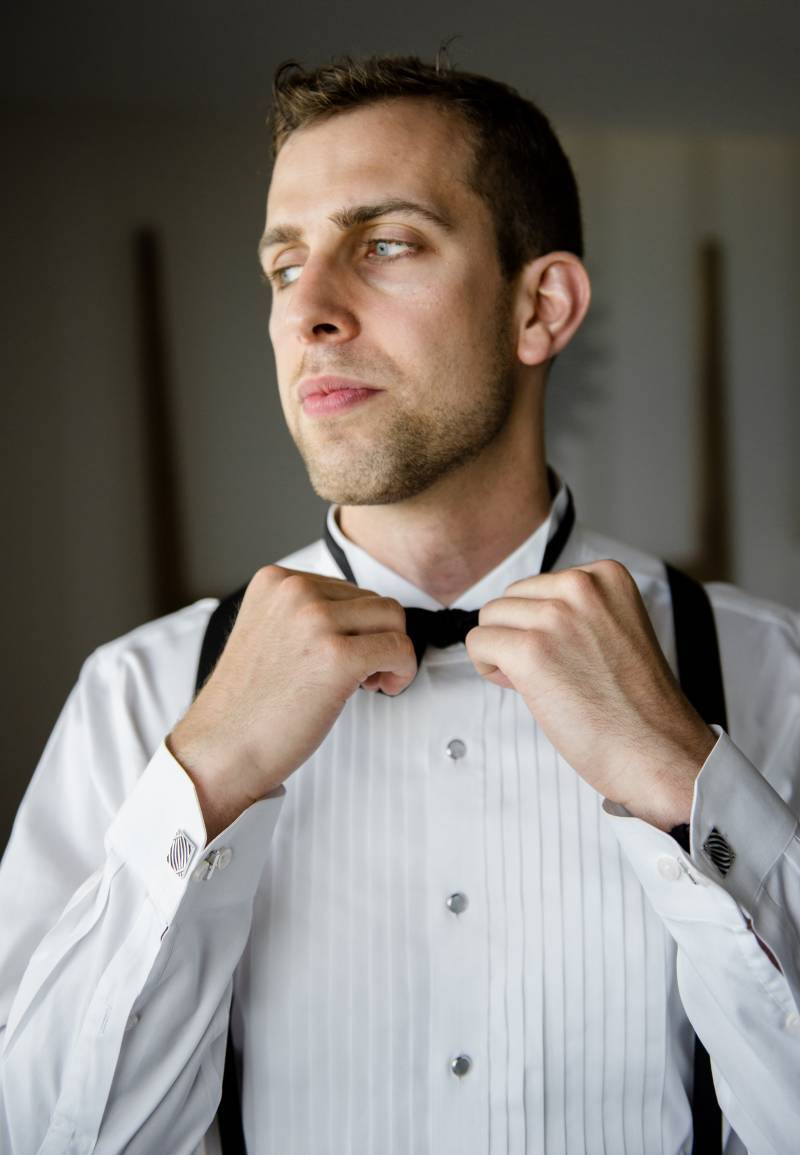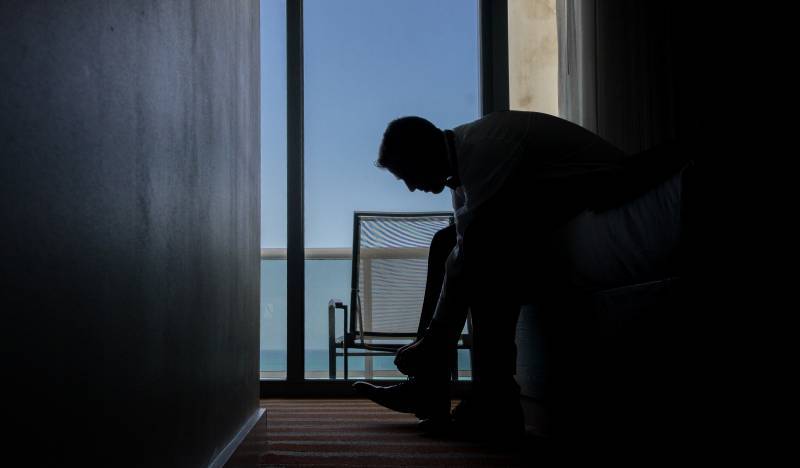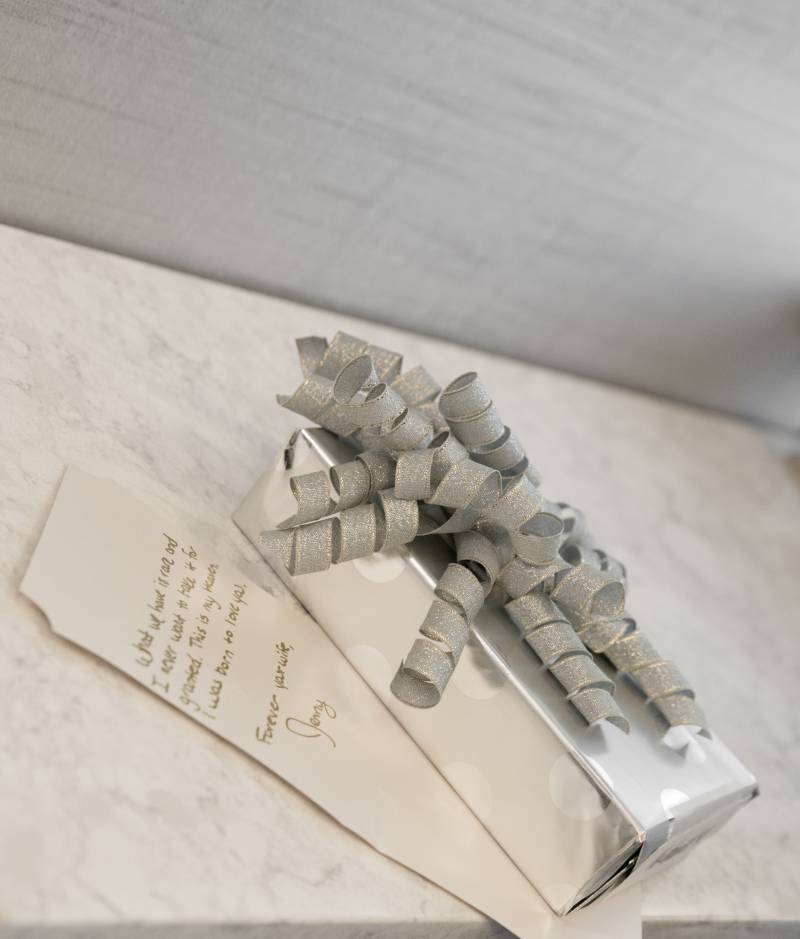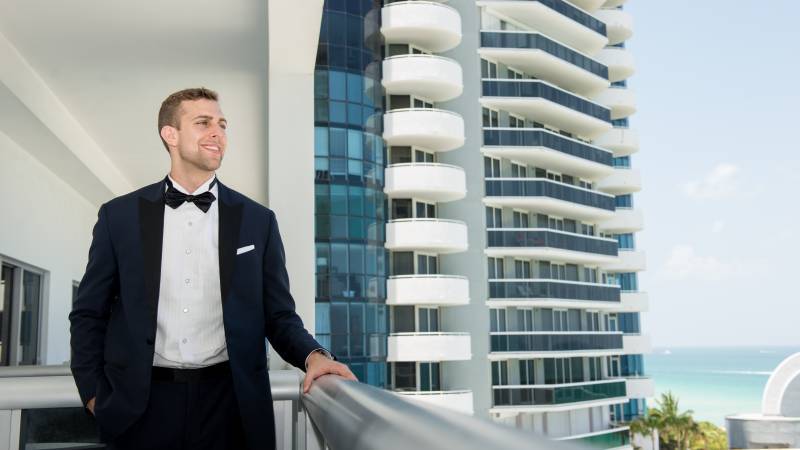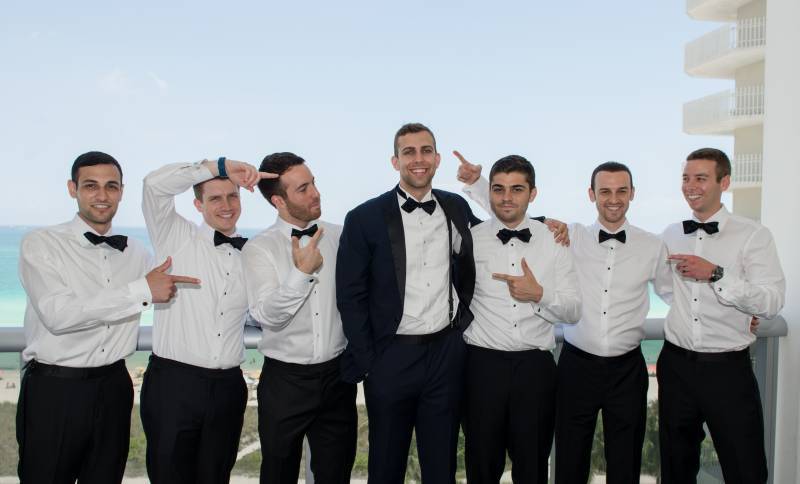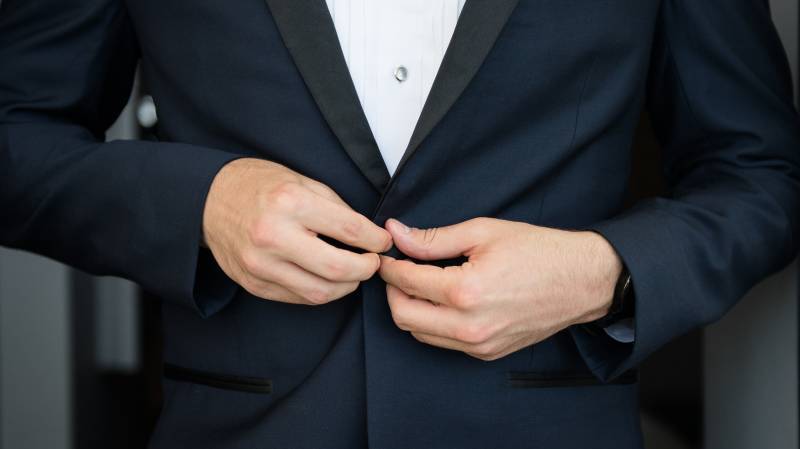 From the Bride:
My wedding day was a magical expression of emotions. I had all of the people I love and respect under one roof and watching my husband and my family become one is an experience I'll cherish forever. I knew my wedding was going to be indescribably painful without my father, who passed away unexpectedly seven months prior, but somehow I felt him there in a very profound way. I made all of my decor and sentimental details about him. I decided to not hide from the elephant in the room and embrace my love for my father by celebrating his legacy.
For our father-daughter dance, I played a video of us dancing that was captured by Jon, while my mom and I shared the dance to the song he chose for that moment. My brothers later joined us on the floor and we grooved to Kanye West's "Family Business" in honor of my Papi. There is nothing stronger than a father-daughter bond, and celebrating him continues to inspire me. My father's love for my mother taught me what love looks like. My father's love for me also gave me strength and confidence to have the courage to find true love with Jon. The connection I have with my father has always been special and continues to become more powerful and more beautiful than I can put into words.
From the Groom:
Our wedding was such a blessing. To be surrounded by friends and family from all over the country meant the world to Jenny and myself. I have to admit that I had butterflies in my stomach in the days that led up to our wedding. It is easy to get lost in all of the preparations, but the moment I will never forget is watching Jenny, the most stunning bride I have ever seen, walk down the aisle with her two brothers. You like to think that you know how you will react in those situations, but the emotions hit me all at once and the tears started to come down my face. Thoughts of Jenny's dad, Papi, engulfed me as I watched my dream girl come down the aisle.
After getting to declare my love to Jenny in front of God and all of those closest to us, the party was on. I can't really dance, but I don't think I stopped dancing all night. I can't thank everyone who came to Miami to celebrate enough, especially those who traveled near and far to share the moment with us.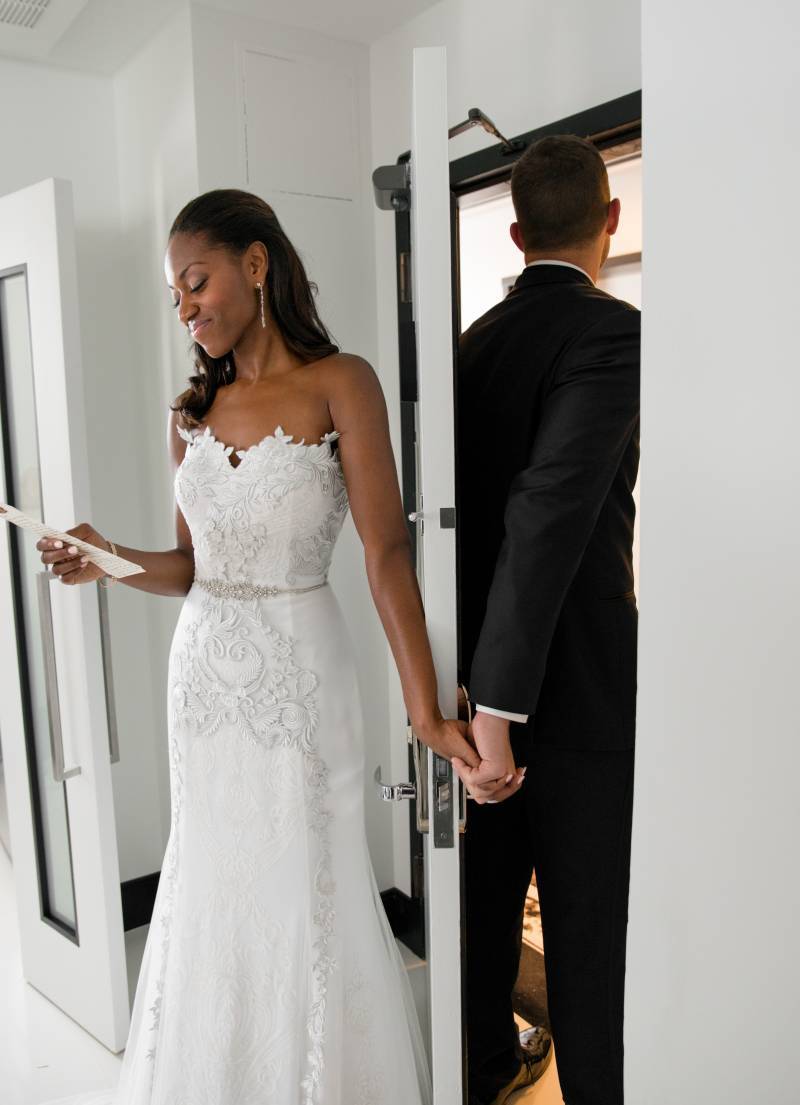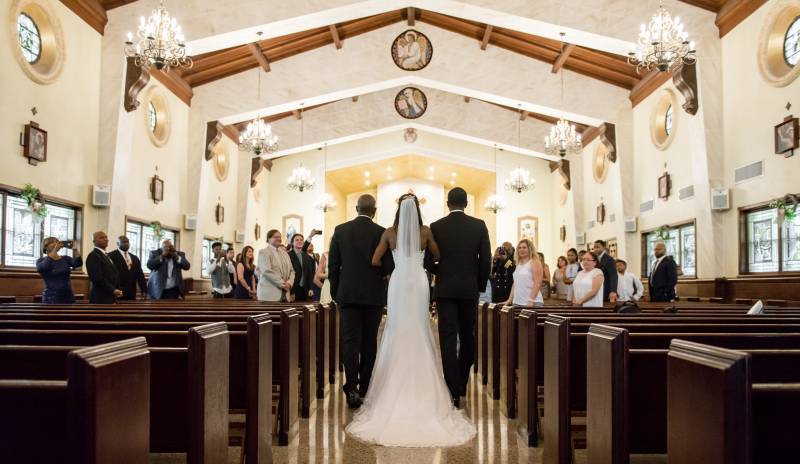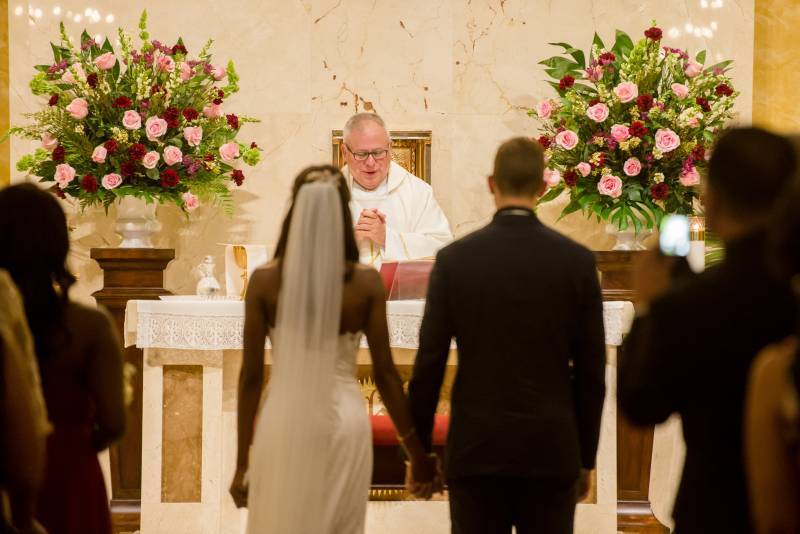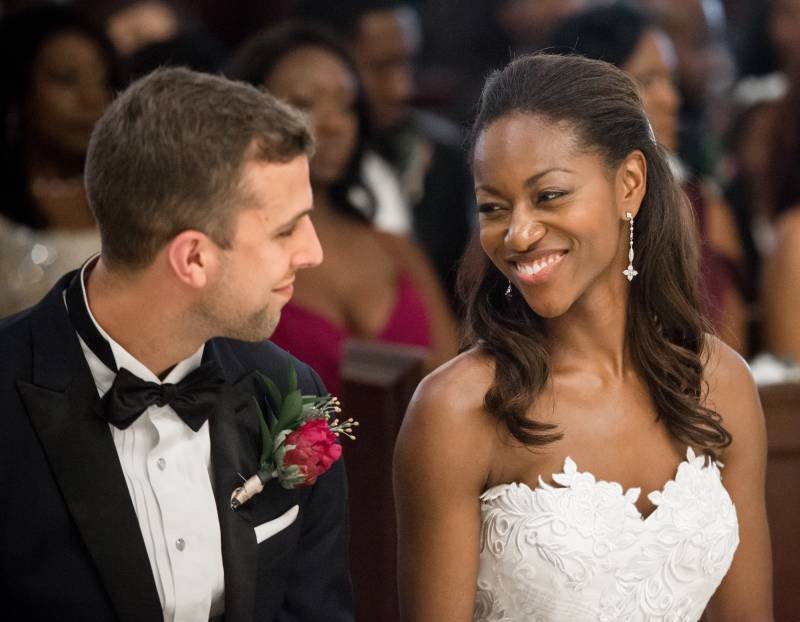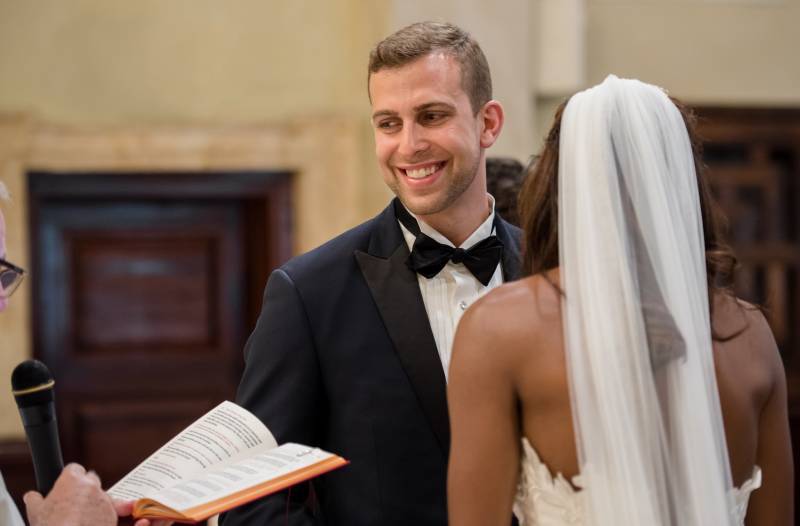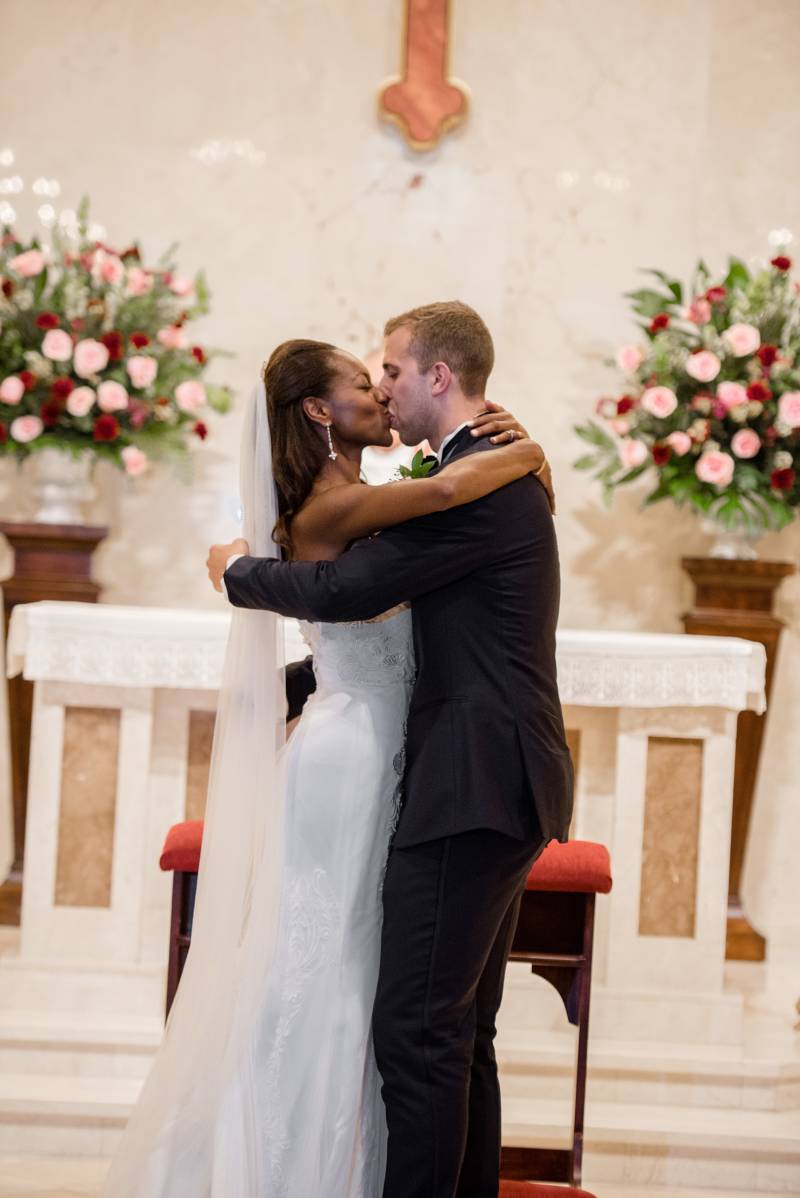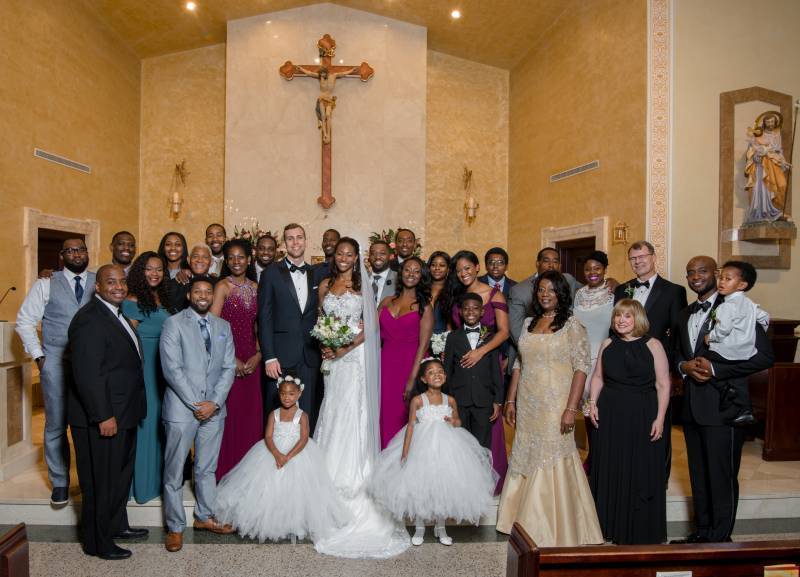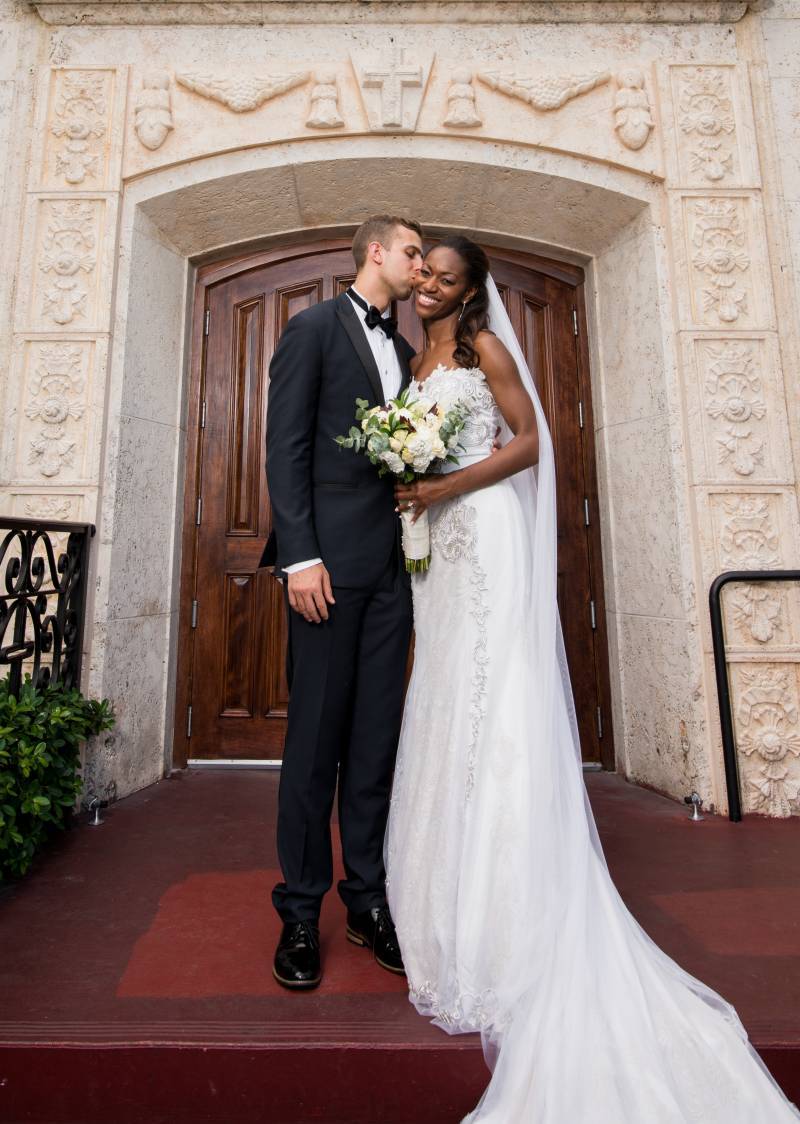 What makes your love special?
Jon and I became best friends first. So rooted in our love is trust. We are honest with each other, we make each other laugh, and we support one another in our careers and our ambitions. We share the love of faith, family, friends, and values and that alone strengthens our bond on a daily basis. We have that kind of connection that when we're together, we could be doing nothing, yet still have everything.
Your most memorable moment:
The most memorable moment of our wedding for me was our first touch. When Jon came to the hotel, we stood at each side of the door, avoiding seeing each other before the church, when our hands locked for the first time that day. This moment was so emotional and powerful. It's such a simple idea, yet it sticks out to me in the best way. After a morning with your girls, hair, makeup, and chaos, you get that special touch by your love and you are exactly where you are supposed to be. It kind of felt like the whole world went quiet for a second just for your love.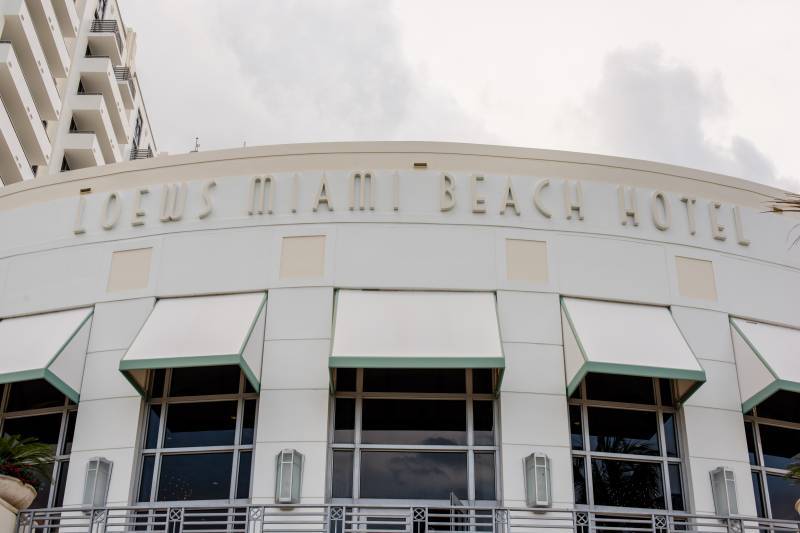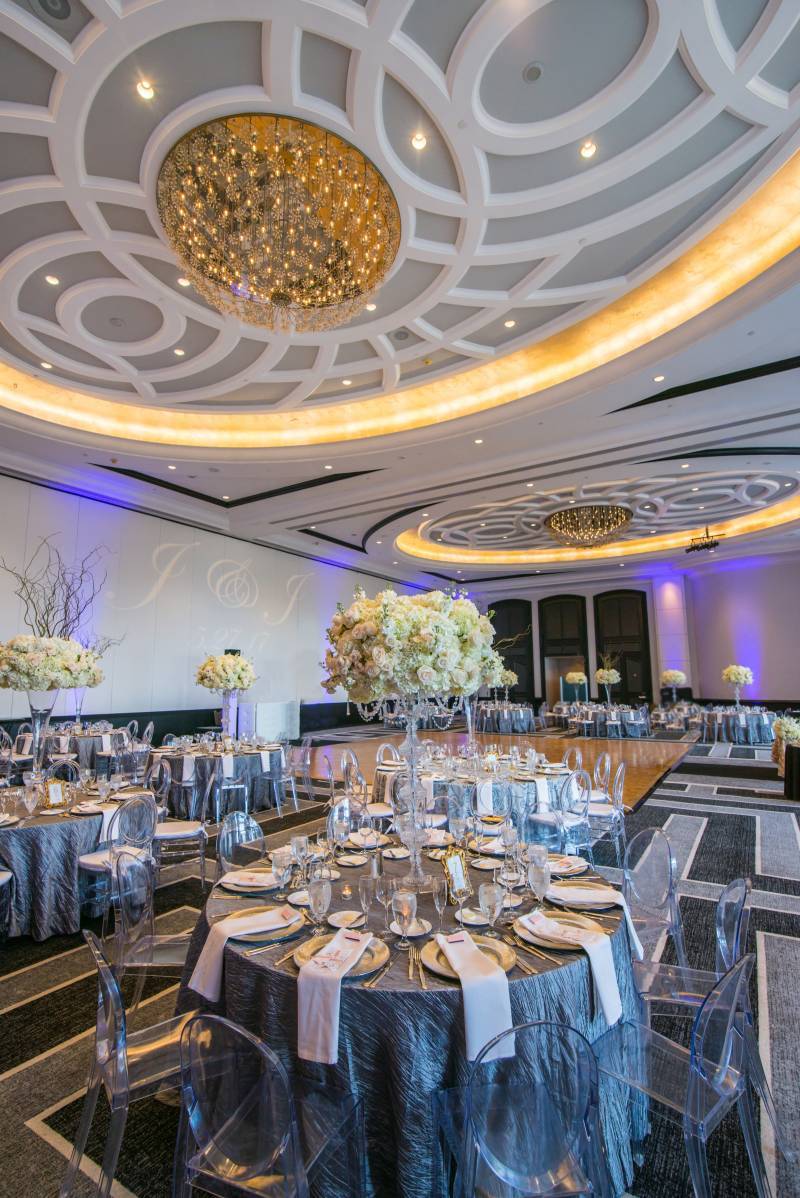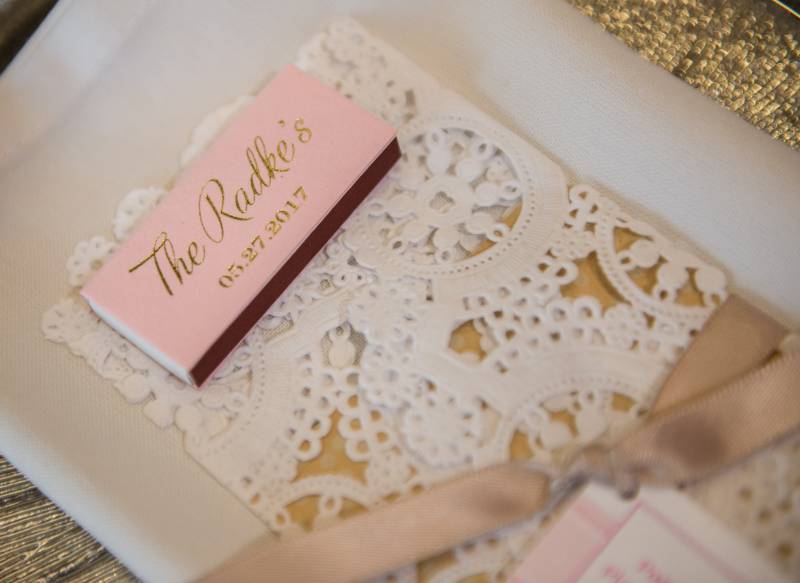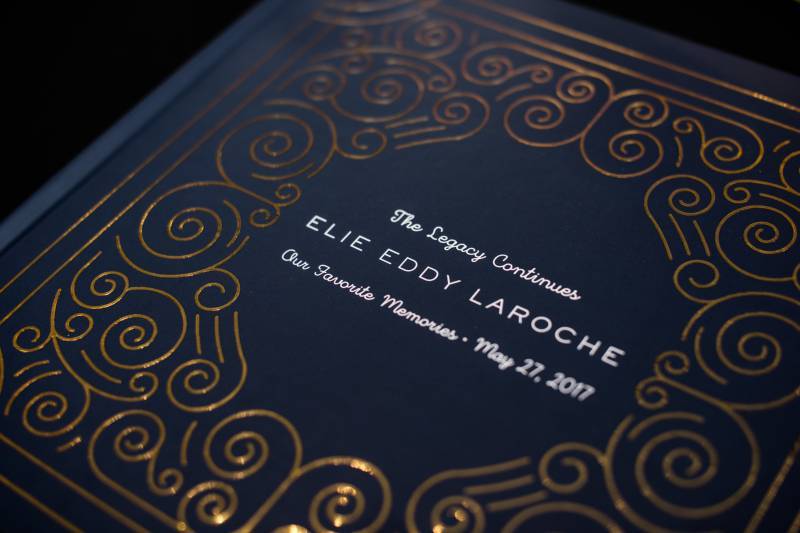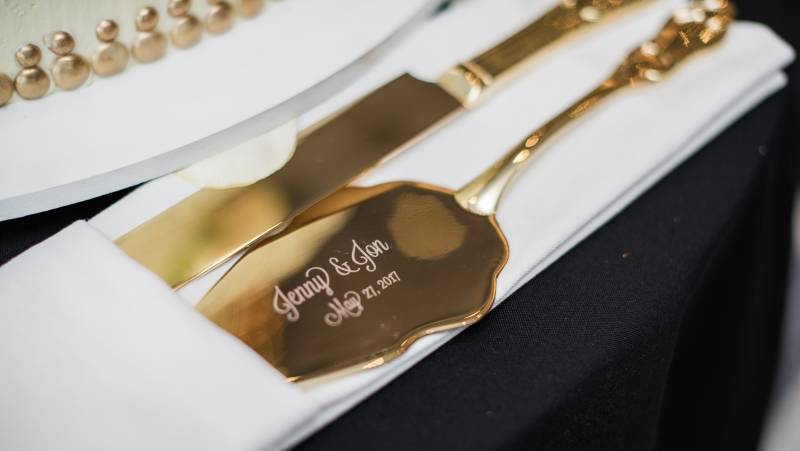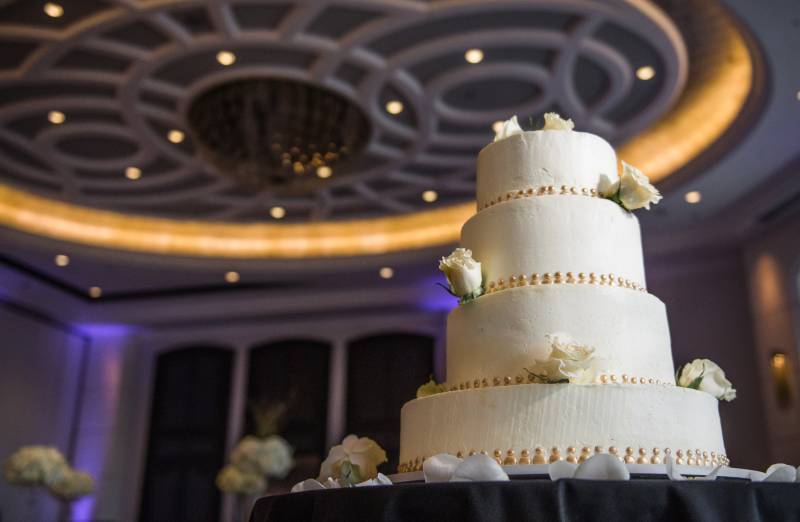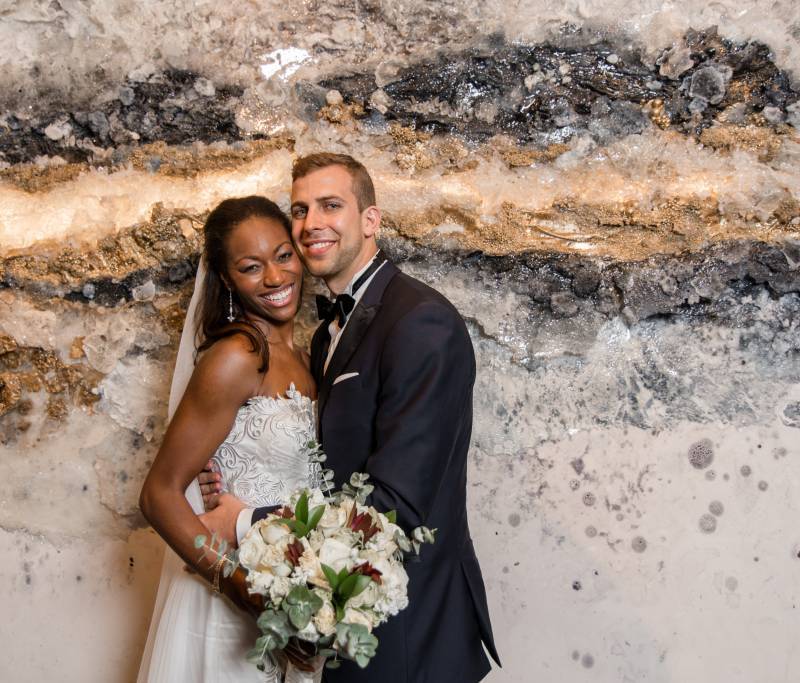 Wedding song:
Jon and I danced to, "By Your Side" by Sade. We love Sade and that song represents the essence of our love and the genre of our lifestyle.

Favorite wedding details:
Our reception space had expansive views overlooking Miami Beach, at sunset and created an atmosphere that was grand and luxurious without being pretentious. We had round tables with textured taffeta linens with infinity ghost chairs, surrounding the tables of white peony centerpieces that floated above three-foot vases and candelabras. This provided texture to the room without distracting from main focal points. The gorgeous sweetheart table went the classic route with Rosette linens, rosy garlands lining the edge, and tufted lounge "King and Queen" chairs. To keep it youthful and very much us, we had "King and Queen" fitted hats.
Cocktail hour on the grand lawn had a tropical resort feel to it with cabanas and antique accent pieces. The signature cocktail was honey whiskey, lime, and ginger beer. We live in the Financial District of Manhattan, so we named it 'Fi-Di's Finest.' We had vintage keys for our guests' place cards embedded in a plush grass-wood box, handmade by my aunt and uncle. We kept the theme sentimental but exciting enough to accommodate the vacation aspect of our destination wedding.
Jon and I wanted to keep the club atmosphere for the reception, so we had a DJ. However for the ceremony, which was intimate and holy, we had an Assai string trio, an opera singer (Joelle Lamarre) and our musical director (Edwin Nesi). And to keep it fun and original, our wedding entrances were group routines. Women vs. Men battled it out with dance choreography and stepping, before introducing Jon and I to the floor jamming to Bruno Mars' "That's What I Like."
We had a gorgeous four-tiered wedding cake made by the fabulous pastry chef at the Loews Miami Beach Hotel. Our menu had the option of filet mignon or sea bass for the main course and the hors' devours consisted of empanadas, coconut shrimp, and different Caribbean fusion options.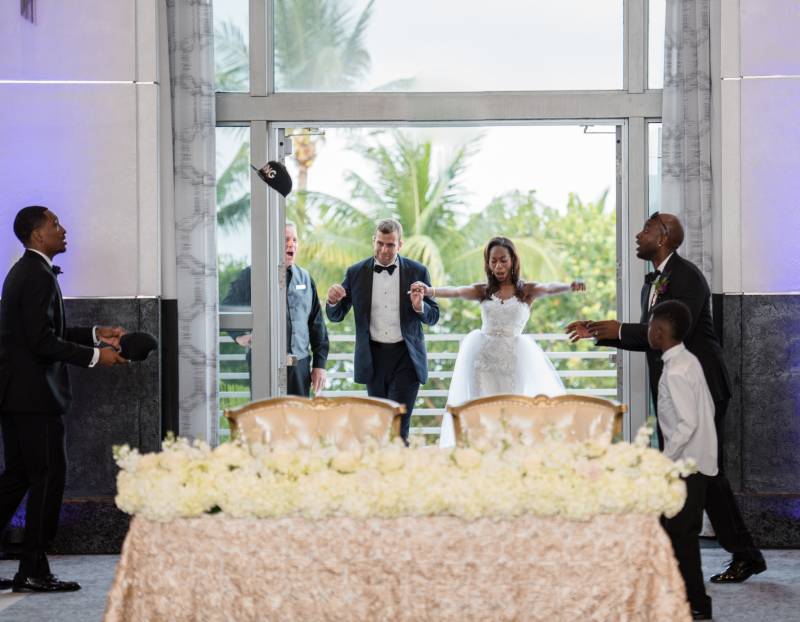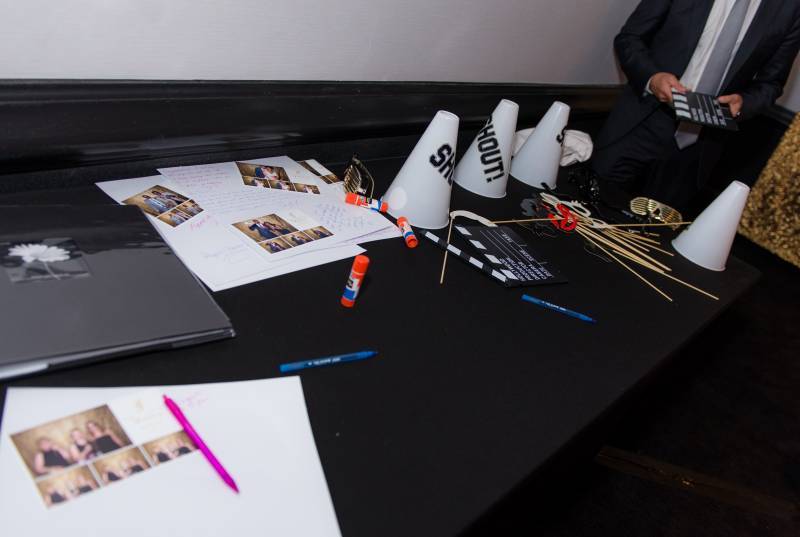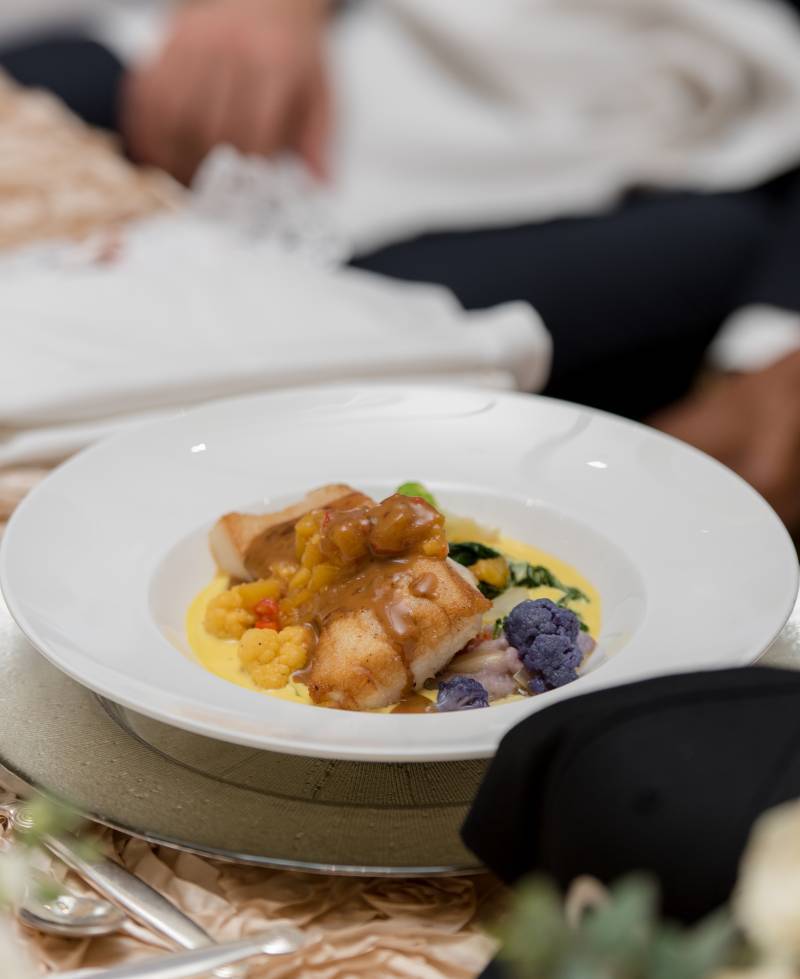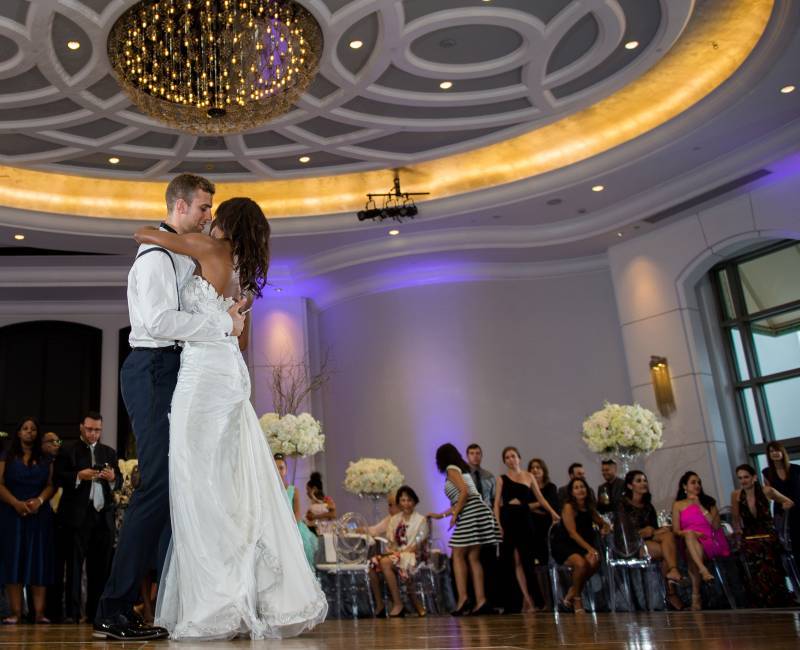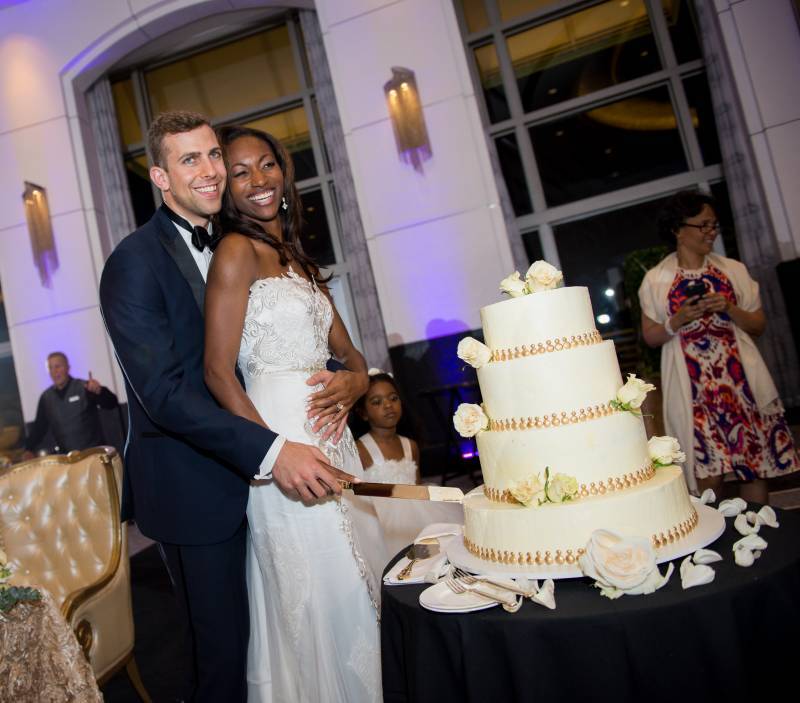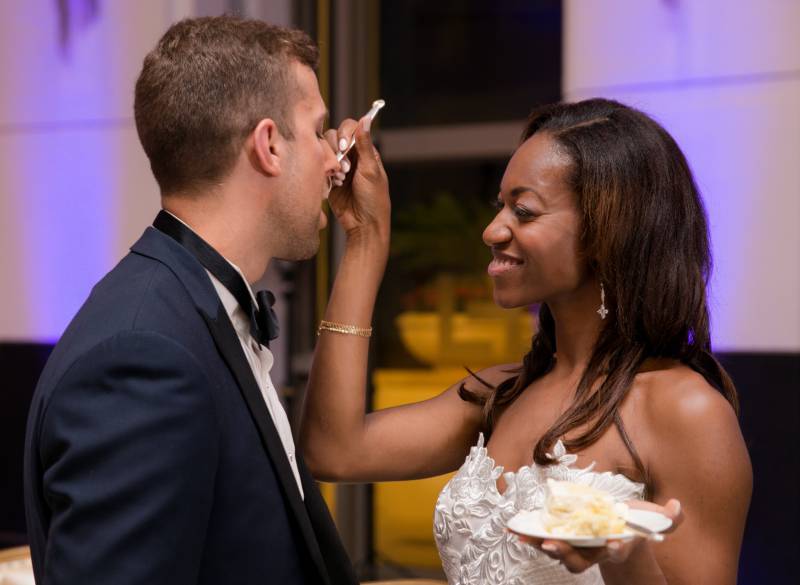 What are you most looking forward to as a married couple?
The adventures we get to have together, the family we are going to create, and the legacy we are going to leave behind.
Advice for a Bride and Groom on their wedding day:
Two major things: First, take a moment to step aside from everyone with your spouse when your guests are on the dance floor. Take it in! Everyone came out just for you two and the celebration of your union and that is truly beautiful. Also take in the expensive man-hours and decor you worked so hard to achieve. It's gone in a flash! Second, not everything is going to go exactly according to plan, it's not supposed to. Don't get mad at these moments, they make for humorous stories afterwards.
Congratulations to the newlyweds! We wish you many years of wedded bliss.