Ashley and Curtis met in September 2007 at a First Friday event in Charlotte, North Carolina. They were both there with friends that recently relocated to the area. Ashley noticed Curtis because he happened to be standing in the middle of the dance floor on his Palm Treo the entire time (he claims to have been checking work emails). But Ashley felt extremely courageous that night because she walked right up to him and said, "Excuse me, why are you taking up space on the dance floor by yourself!" He smiled and told her that it didn't necessarily have to be that way and asked her to keep him company for a few songs. The rest is history! Now Ashley and Curtis are ready to walk this life as devoted partners. Check out their glamorous Florida engagement session, captured by Reem Photography.
Bride's full name, age and occupation: Ashley Greene, 32, Customer Success Manager
Groom's full name, age and occupation: Curtis Fogle, 35, Certified Public Accountant
Place of residence: Coral Springs, Florida
Engagement Shoot Location: West Palm Beach, Florida
Wedding date: May 11, 2018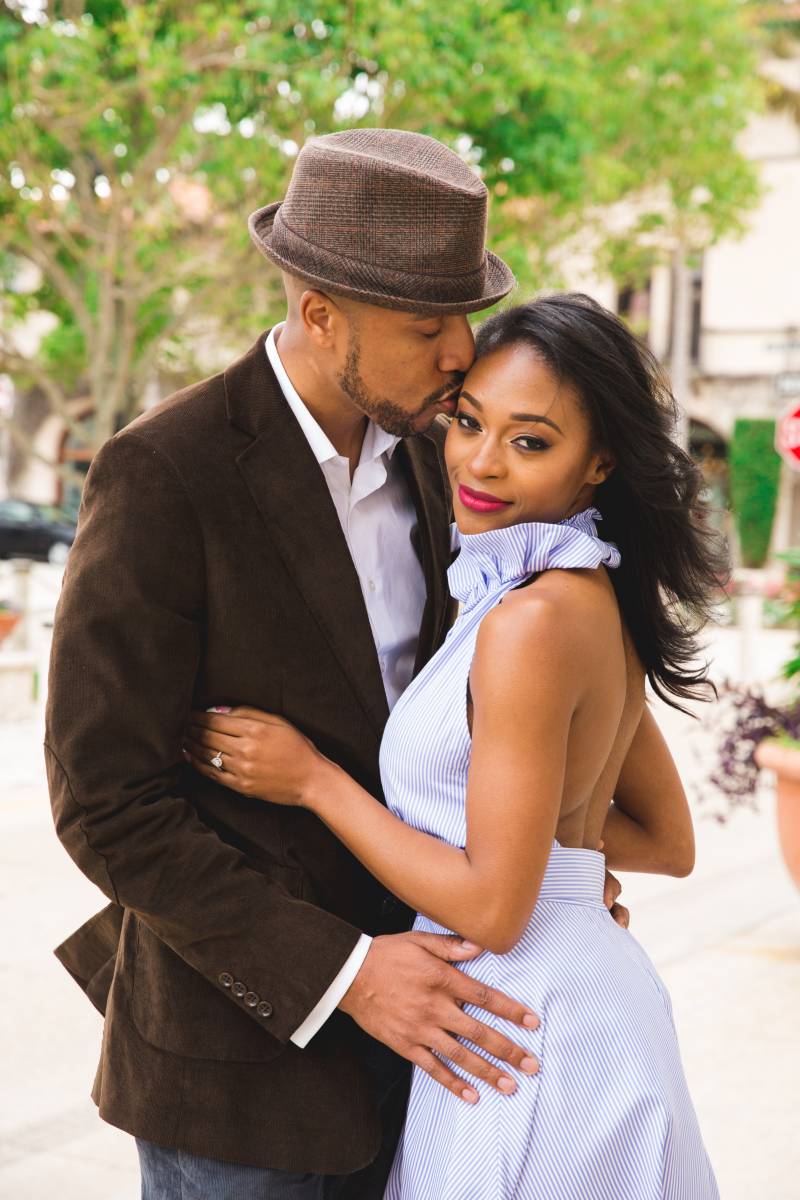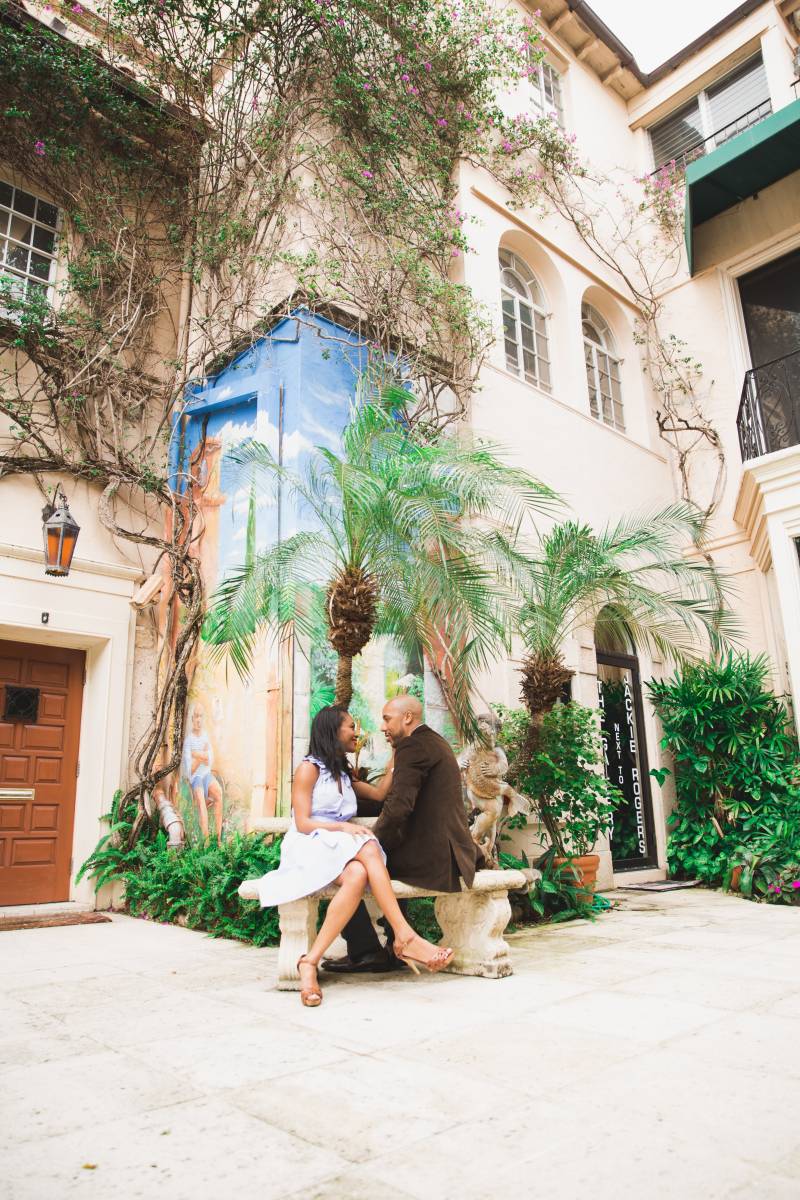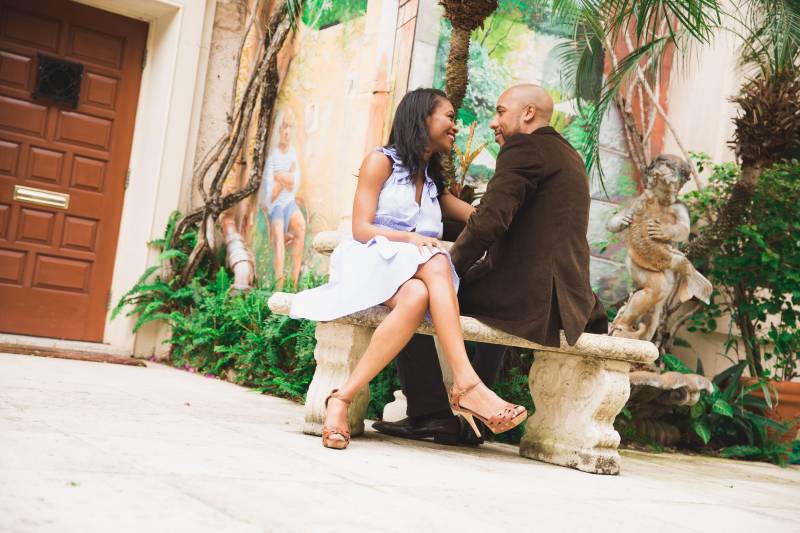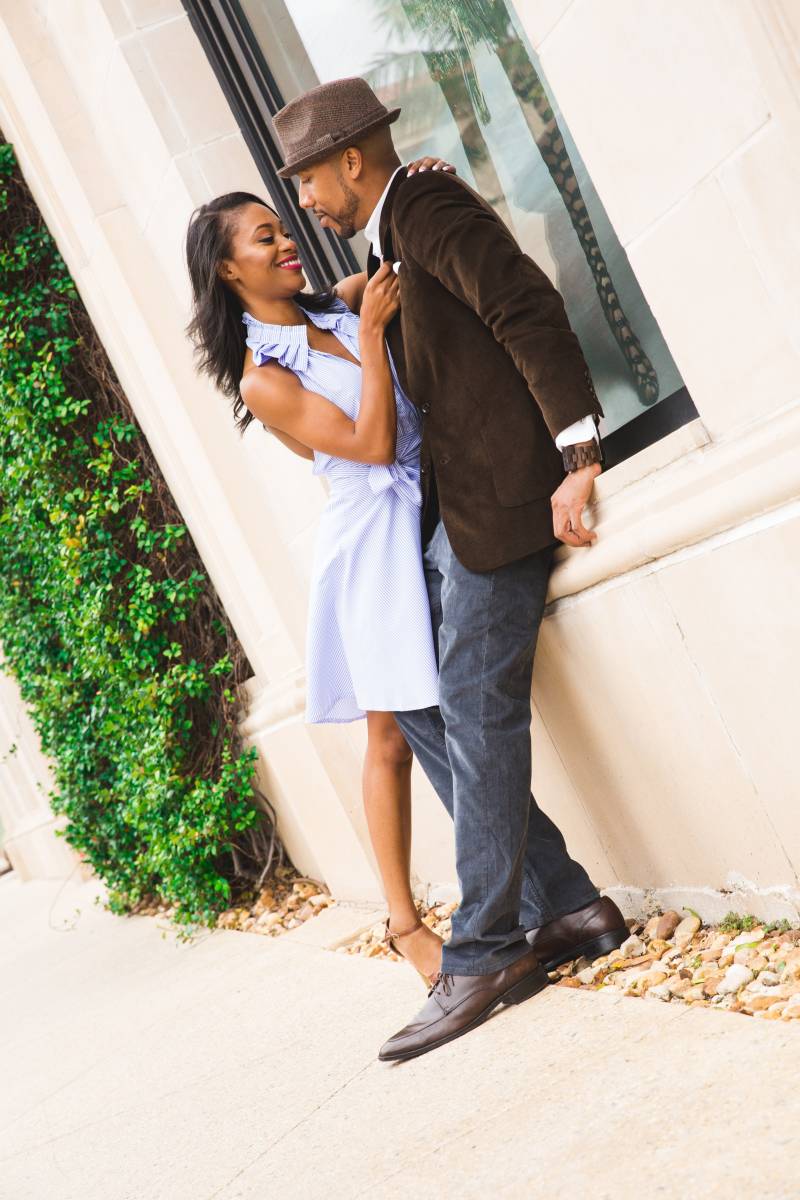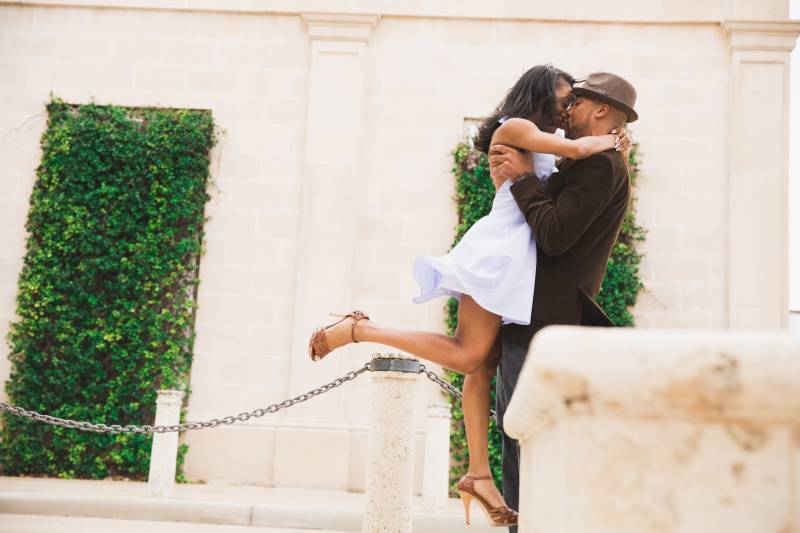 Engagement story:
Curtis proposed on January 29, 2017. He arranged for a small family brunch at one of my favorite brunch spots, The Front Porch Cafe on South Beach. It's not abnormal for us to do an impromptu brunch because anyone that knows me knows that I love good eating! I expected just my parents and sisters to be there; however, when I arrived I noticed that my childhood best friend was there along with my godchildren and her husband. Still, I did not think much of it. On our way out, my dad suggested that we take a family photo and Curtis offered to take it. As we were all posing, it appeared that Curtis was having difficulty with the camera so he asked me to come over to help. I walked over to see what the problem was and then suddenly he was down on one knee! The area stood still in silence as I stood there in shock since the entire place knew what was going to happen. He asked me to marry him and of course, after a few seconds of awkward silence and a reminder that I needed to provide an answer so that he could stand back up, I said yes!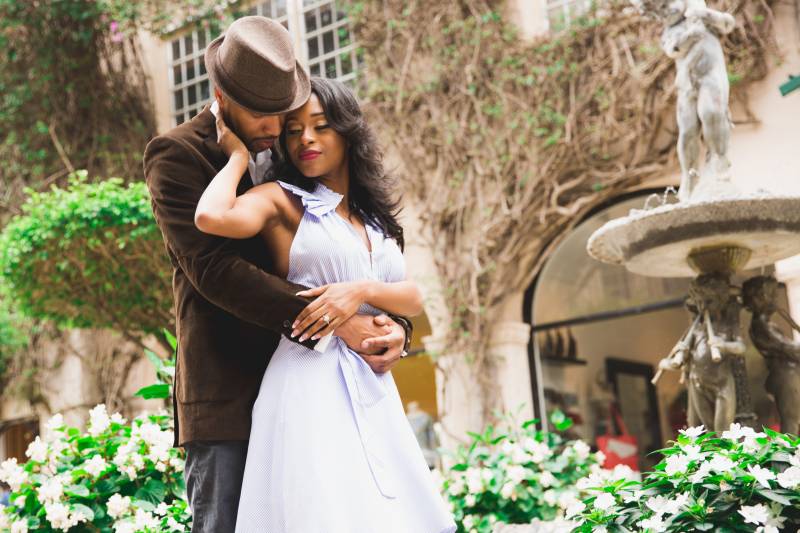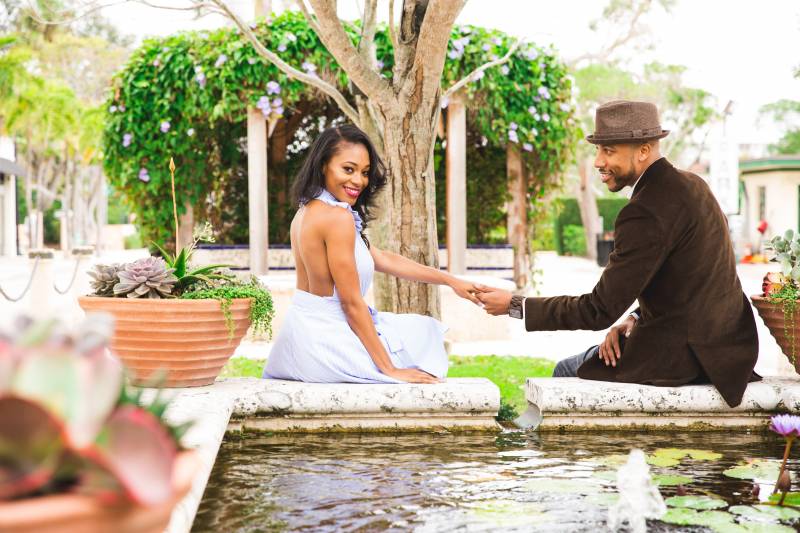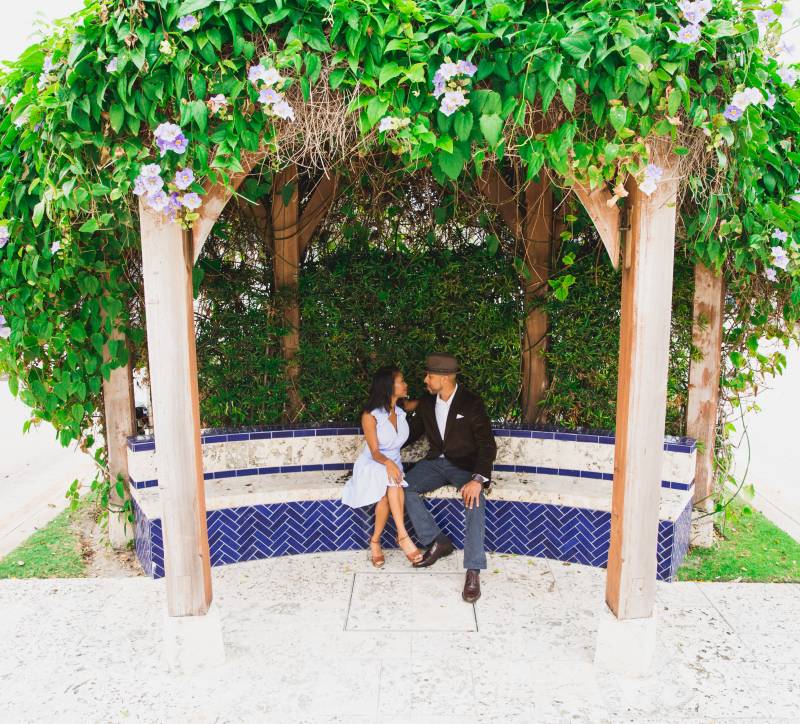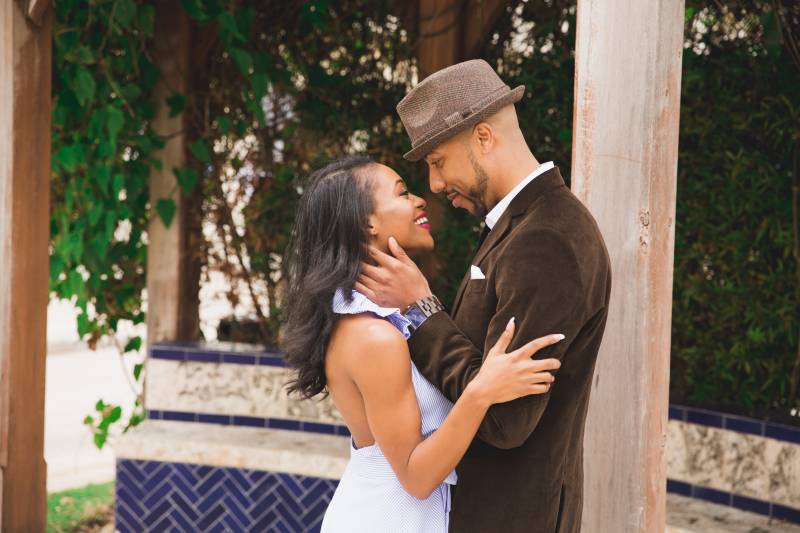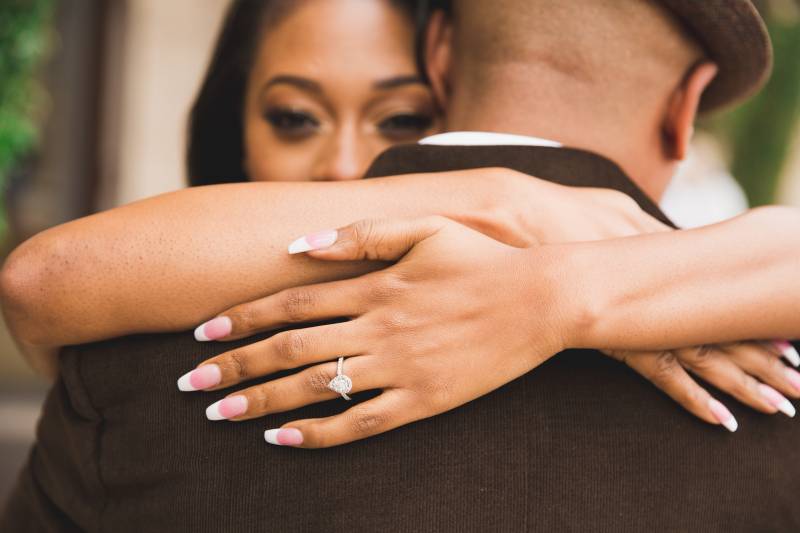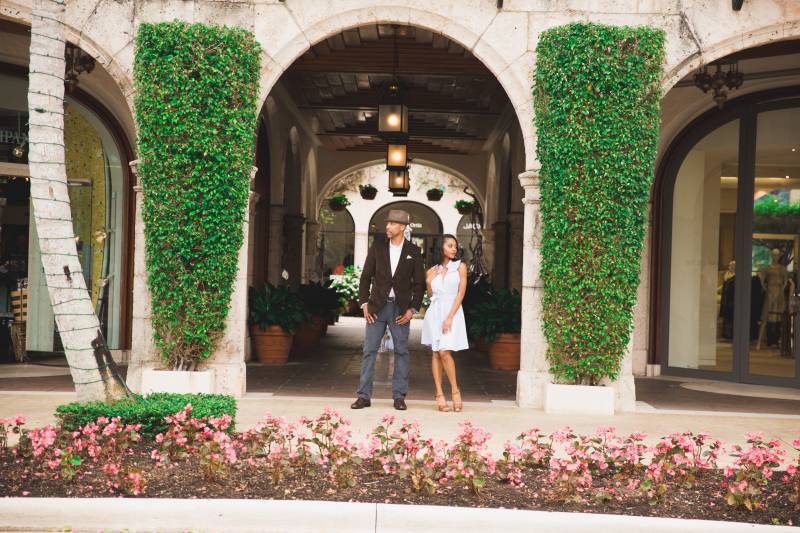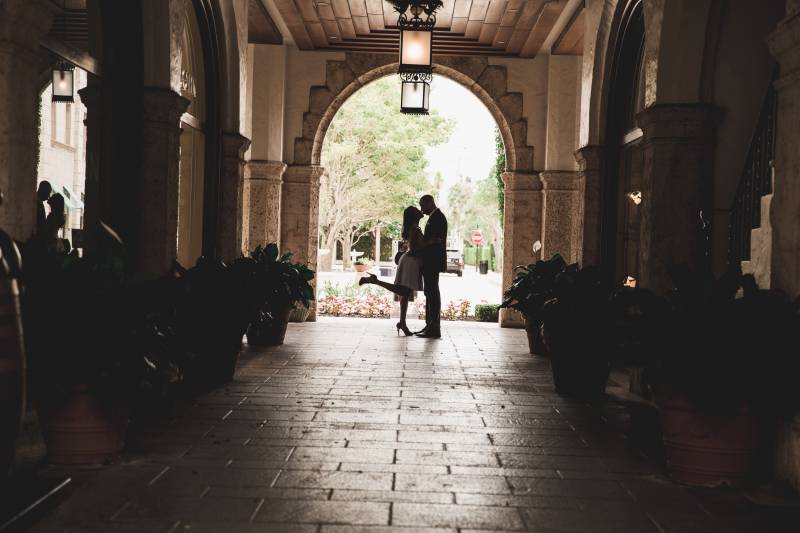 For the Groom: Walk us through the behind the scenes of creating this special day
I suppose I'm somewhat old-fashioned. It began with a conversation with my soon to be father-in-law. After providing me with his blessing to ask for his daughter's hand in marriage, his next question was: "How are you going to do it?" I'd honestly not thought about "how." I just knew that I would and I wanted it to be a surprise. Ashley's hard to surprise because she's inquisitive by nature. So I decided on a brunch since it was not abnormal for her father to randomly ask his daughters out to brunch. I relied on her father to gather the family and to select a date that worked best for everyone I thought Ashley would appreciate being involved. But any good plan is not without complications that make the end result worthwhile.
Firstly, the night before I proposed, Ashley ended up dropping and damaging her phone. Normally, that wouldn't matter, but in this instance, it made it difficult to keep the proposal a surprise because Ashley was using my phone while I was receiving various messages from her family about the weekend. Additionally, her father had a quick hospital stay the week before that and decided to leverage in stressing the importance of everyone's attendance. That didn't bode well for Ashley's psyche leading up to the proposal but allowed me to keep the proposal a surprise. It was arranged that her father would get there early and let everyone on the premises (servers, hostesses, bartenders, and random patrons) know, that his daughter was getting engaged there that day. Ultimately, the entire venue ended up celebrating the "yes" along with us! Quiet as kept, the only other person that was unaware of what was happening was her grandmother and that was by design because she can't keep a secret. Needless to say, you would think that I proposed to her grandmother based on how surprised and emotional she was! All in all, it was a great day!
What makes your love special?
Our love is special because it is uniquely ours. It has not conformed to traditional conventions. It is what we made it and has endured one year of attempted interference and four years of long distance that proved to be necessary for individual growth. This love has been reflective of us, it's an energy that's infectious, effortless and synergistic. I was a newly single, recent graduate, in a new city and focused on doing my own thing. Curtis was... well, let's just say he was being the true definition of a bachelor. So it began only with the expectation of casual dating. Our love is special because it happened organically - when we least expected it. As our love grew, we protected it and we made it our own. All in all, we've made sure not to allow anyone to project expectations of what our love is or should be onto us and that has resulted in a love that is uniquely ours.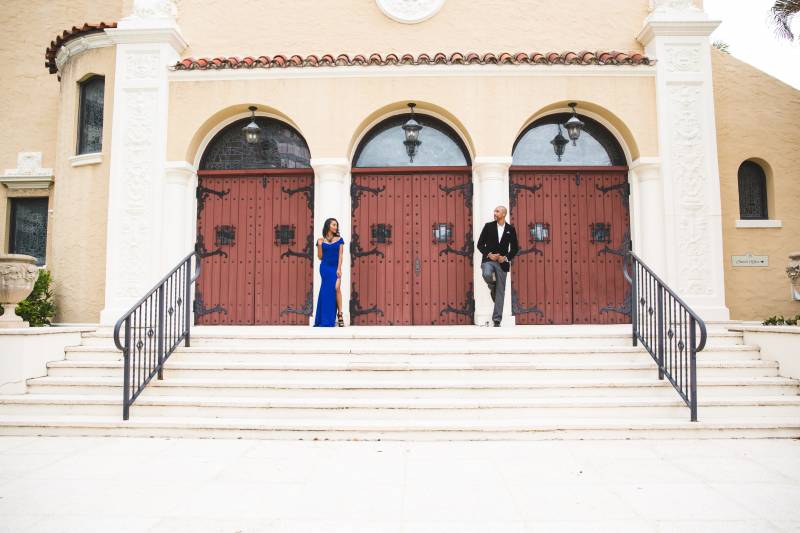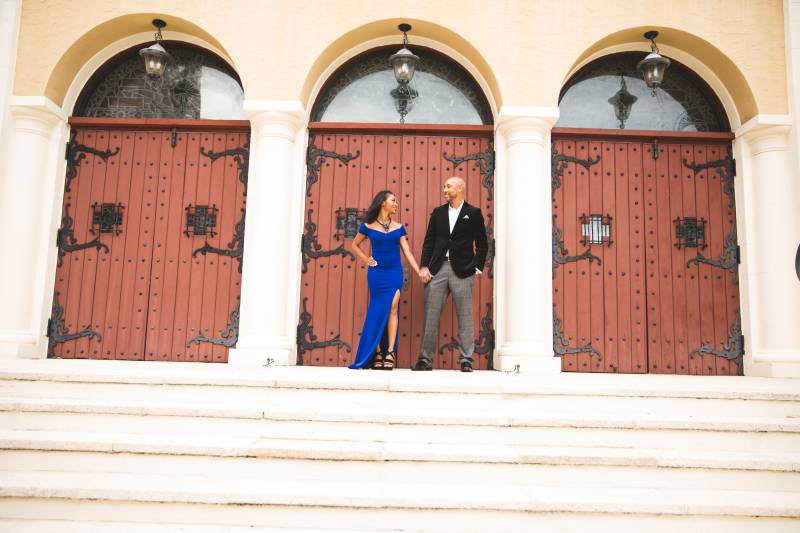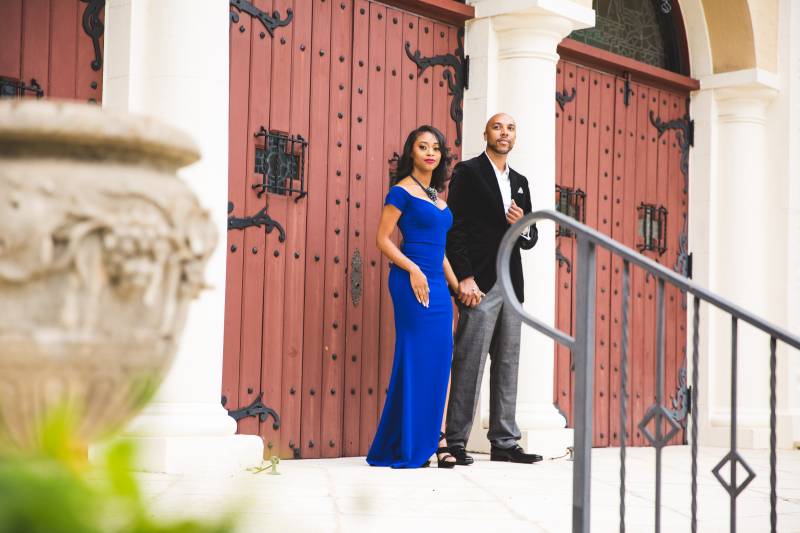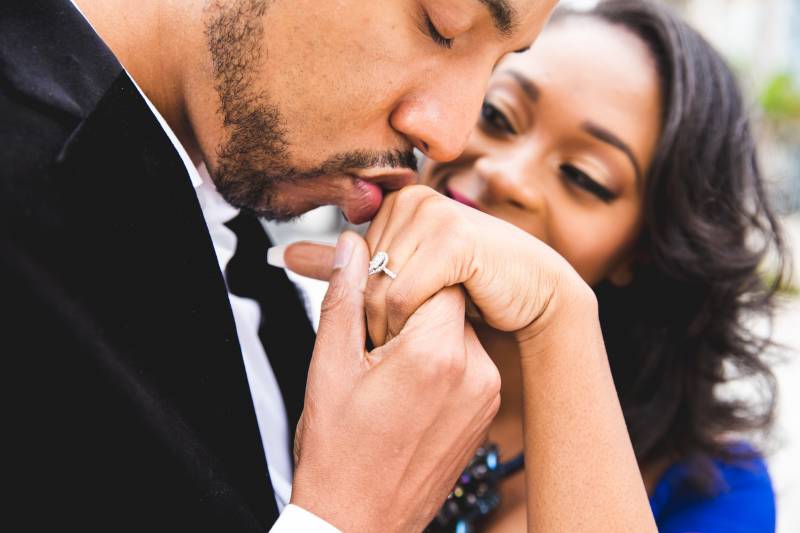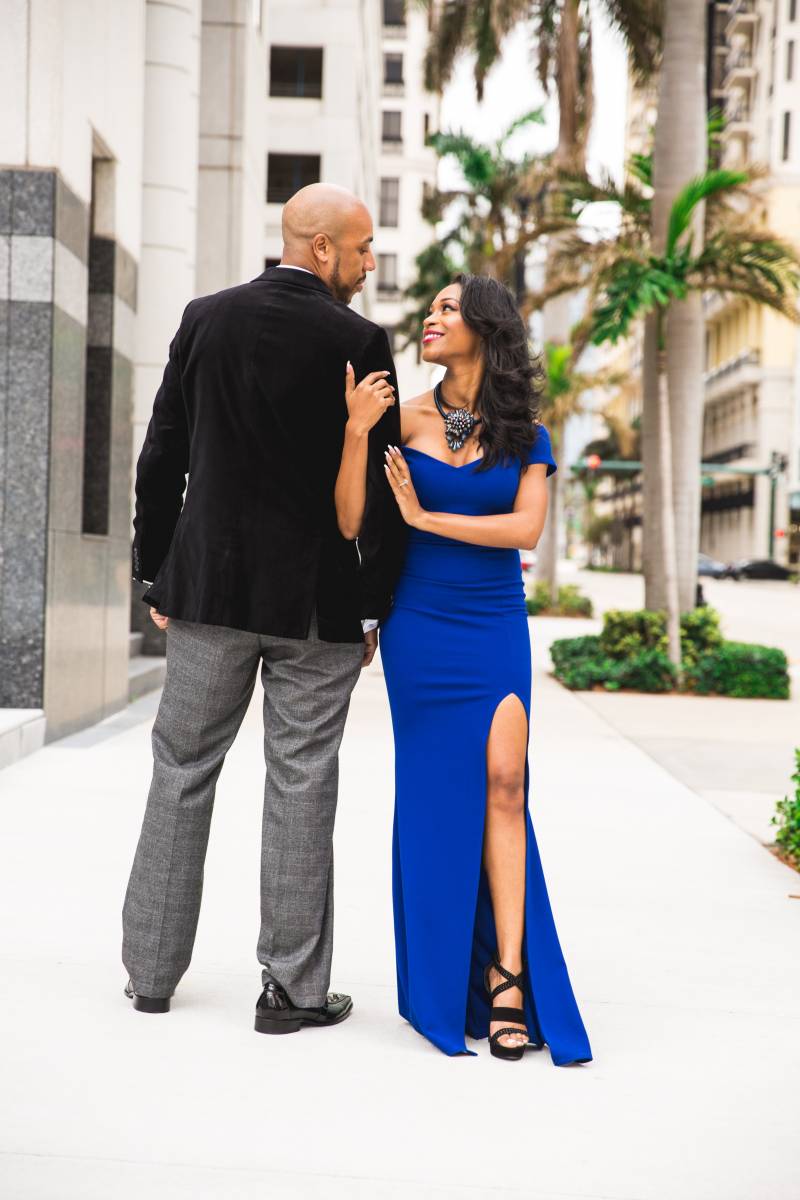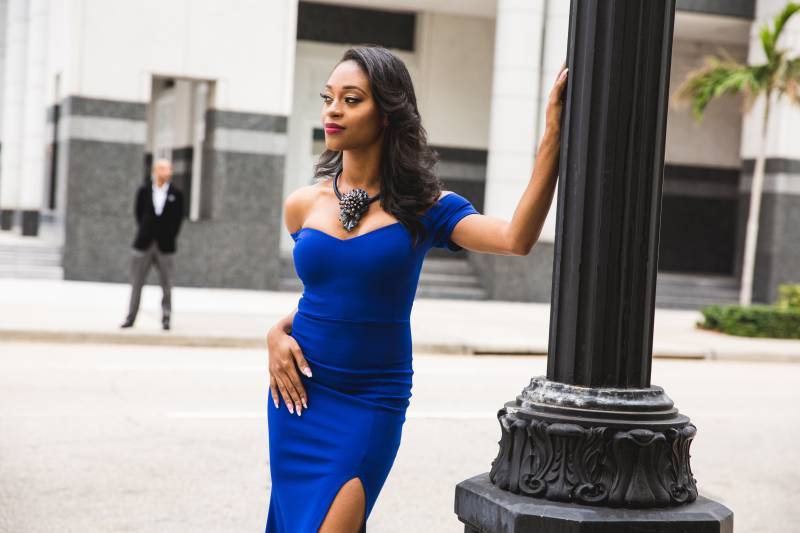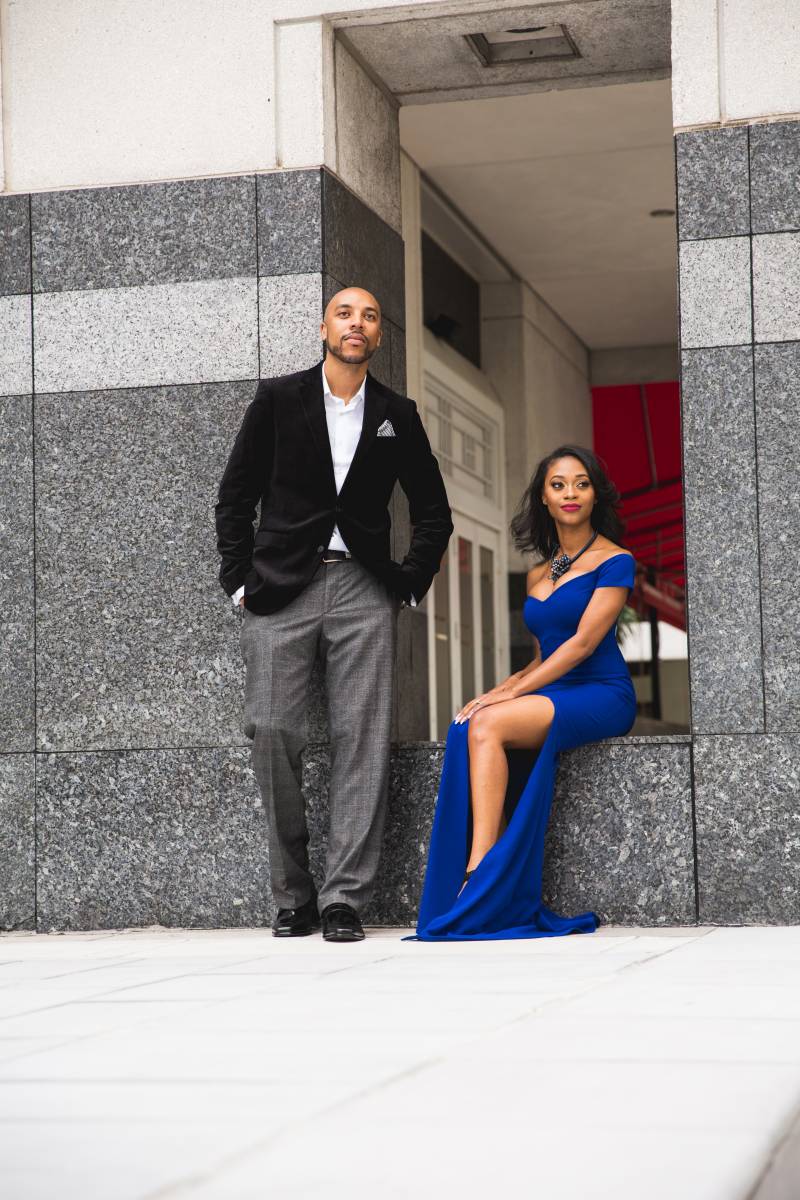 What was the theme of your shoot?
"Southern Charm and Vintage Class." It was important to us to have a classic look that captured our personalities and style. I like to describe Curtis' style as classic and gentlemanly and my style is dainty and feminine. I think our engagement session captures that perfectly.
Were there any memorable moments during the shoot?
There were many poses during our engagement session that required us to kiss. When Kareem, our photographer, asked us to kiss, I would get excited because I really enjoy kissing Curtis. However, I would kiss Curtis for real every single time and my lipstick would rub off on his lips. Towards the end of the shoot, Curtis looked at me and said, "Babe, you don't have to kiss me every single time! You're getting lipstick on me. Just press your lips against mine like a 90's TV sitcom kiss and hold it for the photo." I guess I was a little too excited!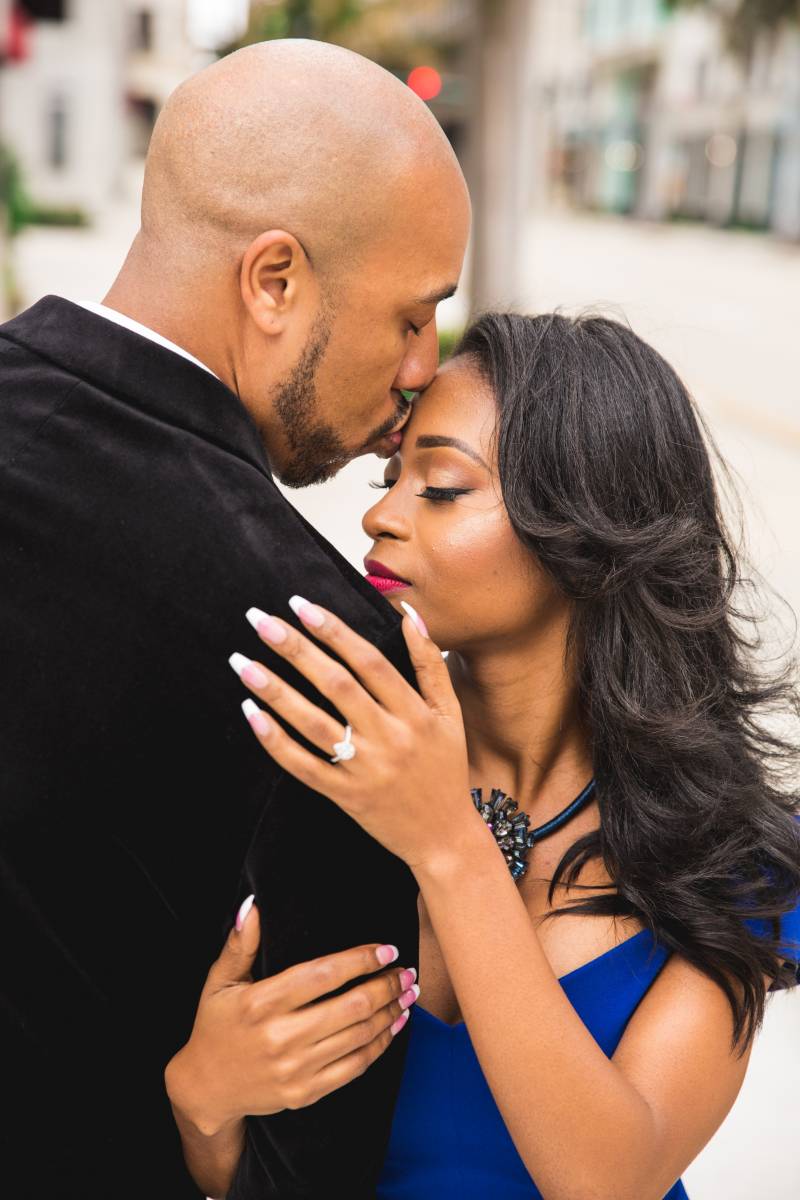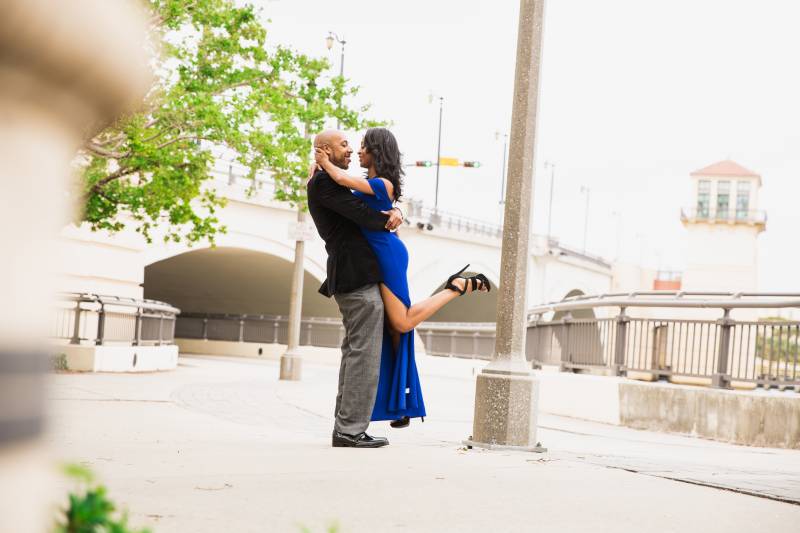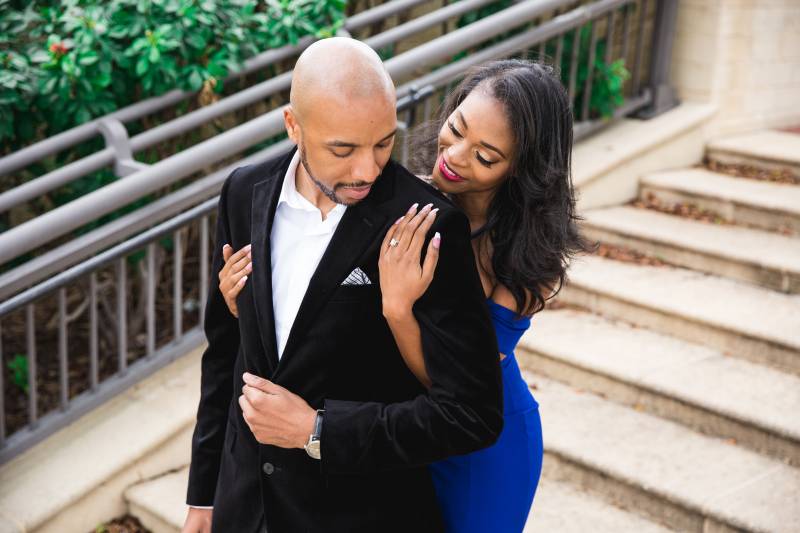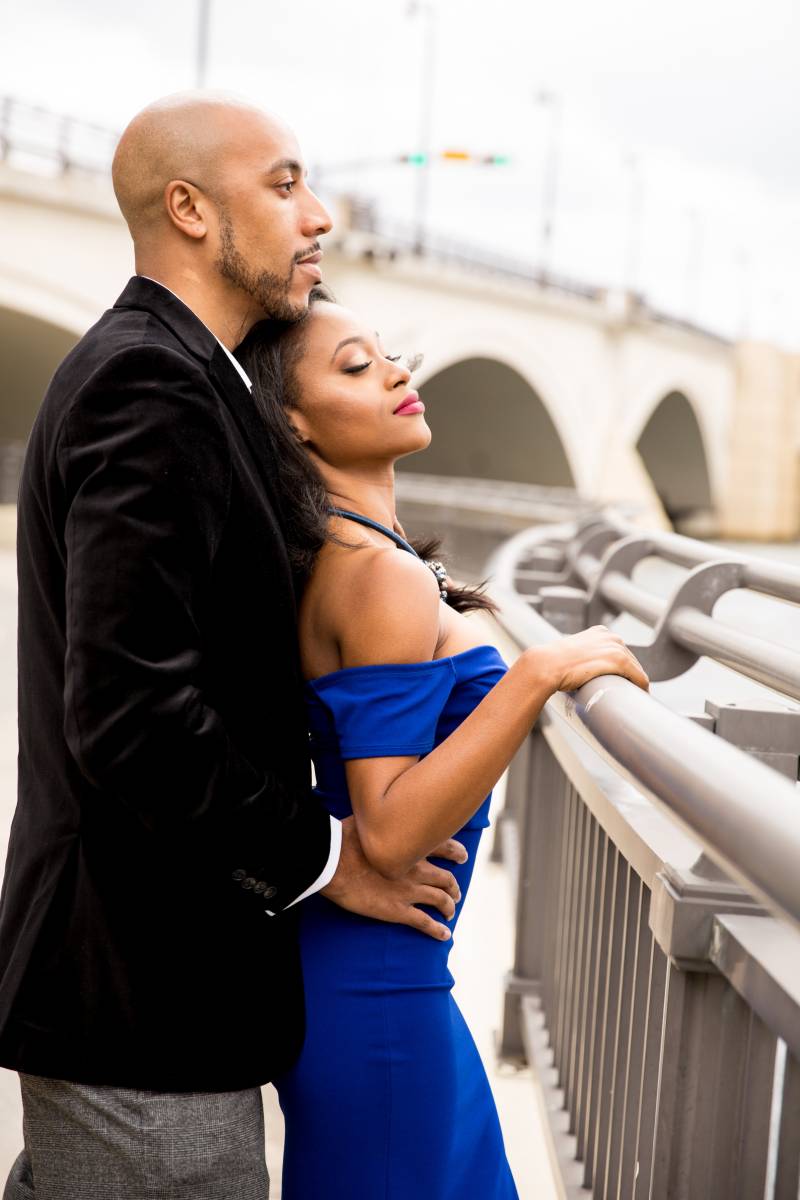 What are you most looking forward to about your wedding?
We're looking forward to celebrating with our family and close friends. We have had a ton of people who have supported us since the very beginning and having them there to witness this special moment means the world to us.
Have you started planning your wedding?
Yes, and we are in the final stretch of planning. The entire process has been fast! We decided around Thanksgiving that we would get married in May so that gave us about six months to get everything together. I was initially concerned that we would not be able to pull it off since I'd never thought about what I wanted in a wedding and now, all of a sudden, I had to make a ton decisions. I'm happy to say that we've pulled it together and now we are just a few short weeks away.
Congratulations to the happy couple! We wish you a fruitful wedding and marriage.