Andrea and Ewon met at the University of Mount Olive, where they both played for the college Men's and Women's basketball teams. This happy couple dated for seven years before they made the ultimate commitment. They said "I do" at The Garden On Millbrook in North Carolina. Check out their elegant and classic wedding, captured by Tai Cox at CoCo Inspirations Photography.
Bride: Andrea Jones, 26, Reconciliation Specialist
Groom: Ewon Wright, 26, Recruiter
Place of residence: Raleigh, North Carolina
Wedding date: May 27,2017
Wedding location: The Garden On Millbrook, Raleigh, North Carolina
Wedding theme: Traditional, Classic, Elegant
Honeymoon Destination: Nassau, Bahamas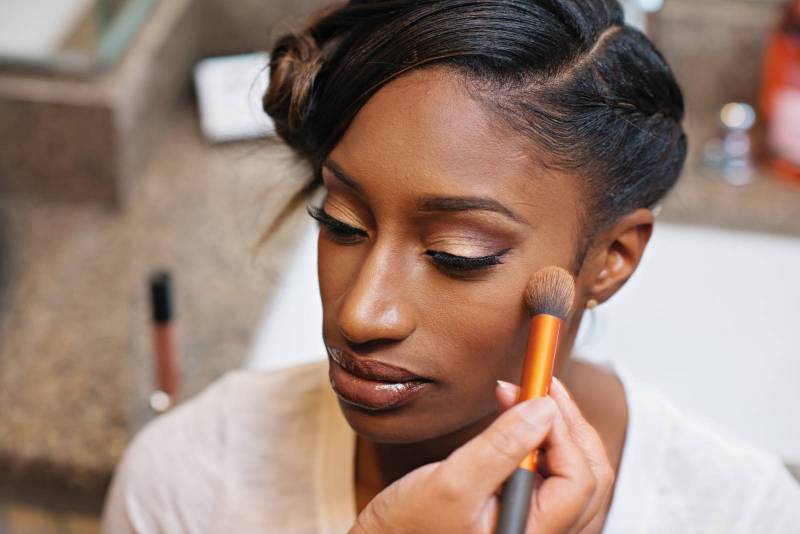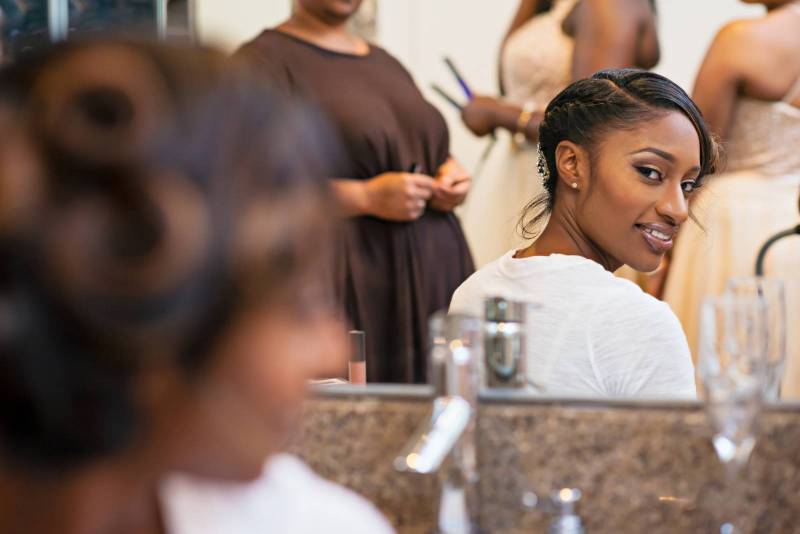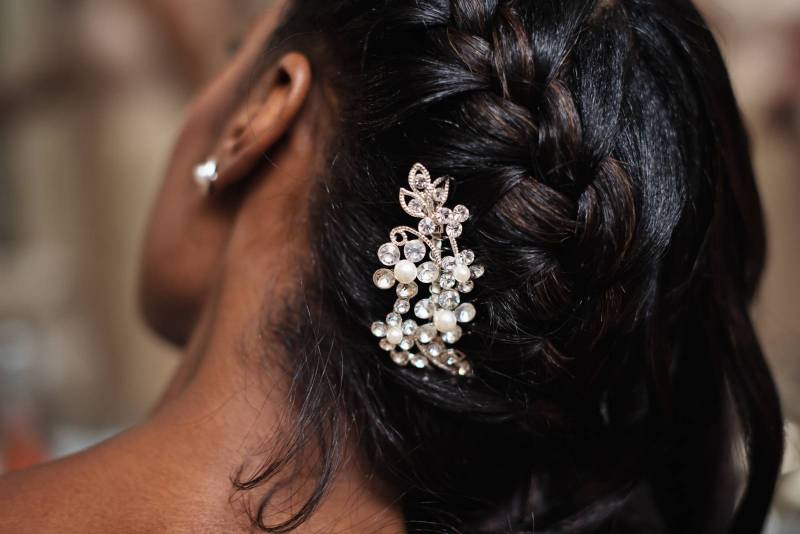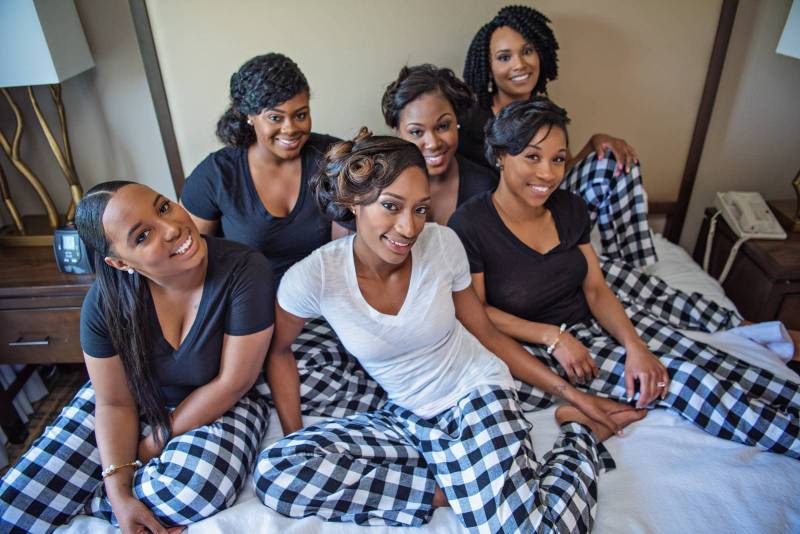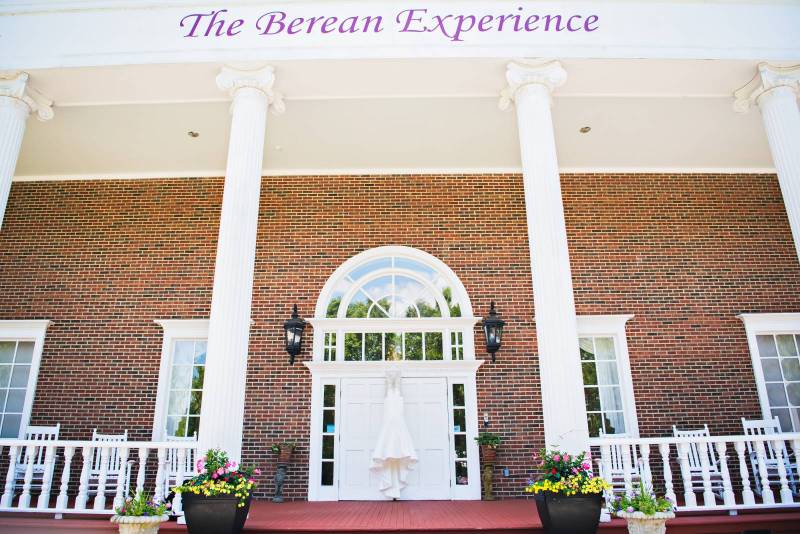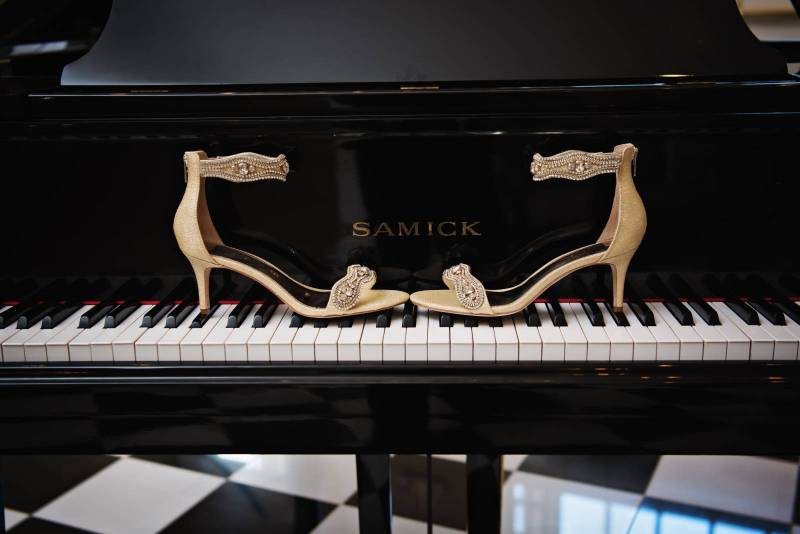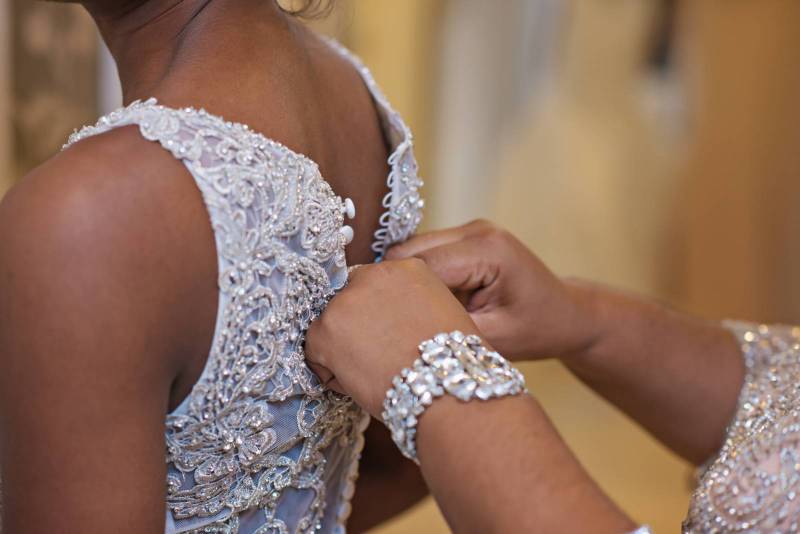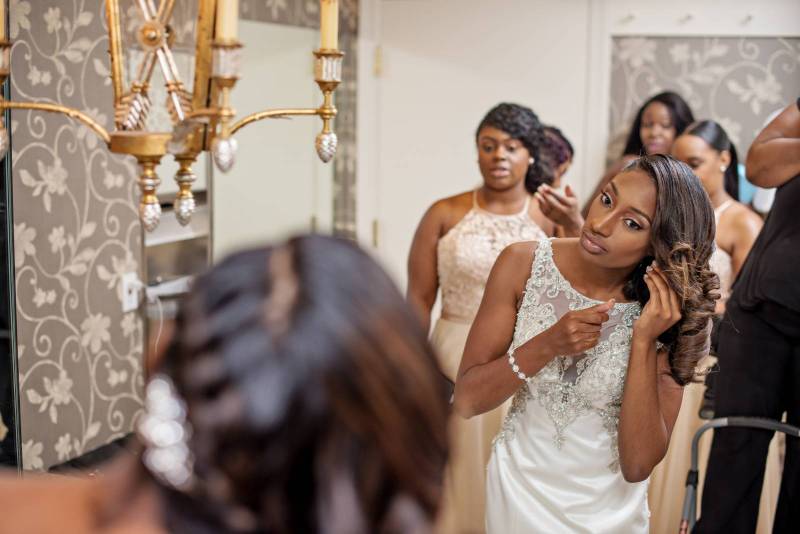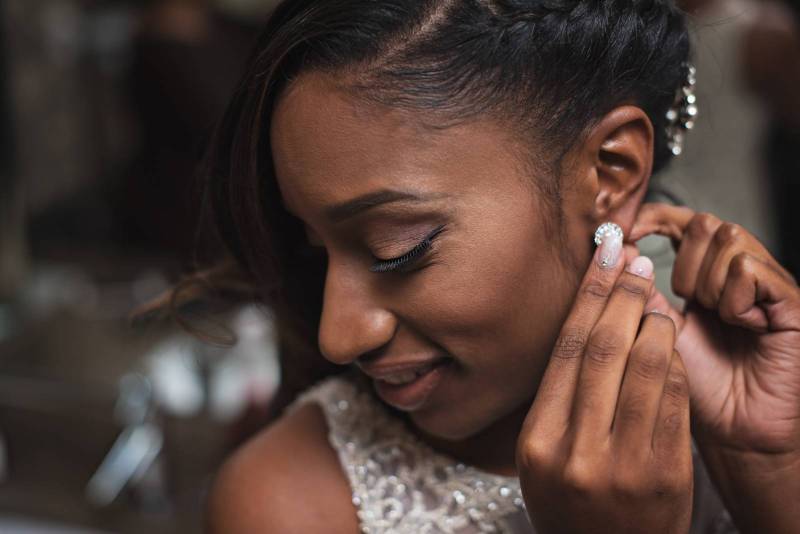 Engagement story:
On January 30, 2016 we had plans to attend the wedding of Barry & Kimberly Tucker. Ewon was a part of their wedding party, but little did I know I was going to be a big part of their wedding as well. During the reception, while Kim gets ready to throw the bouquet- she instead hands it off to me, and Ewon turns me around and surprises me with an unforgettable marriage proposal. I said "yes!"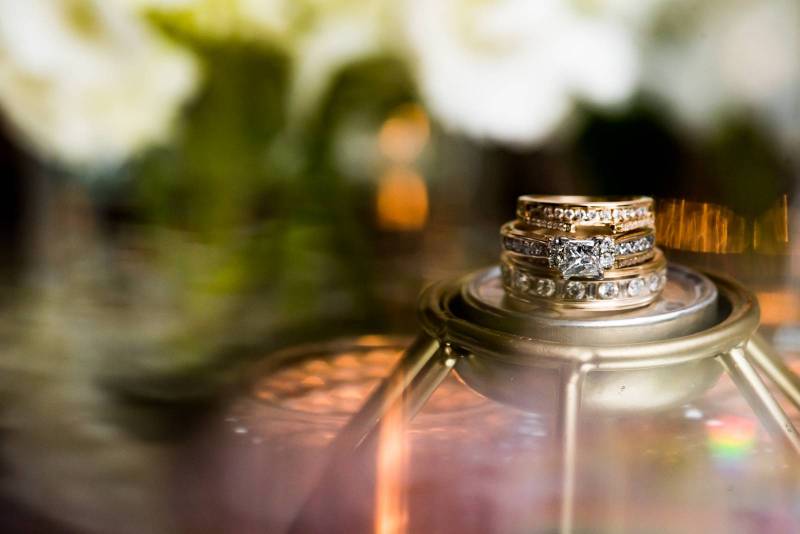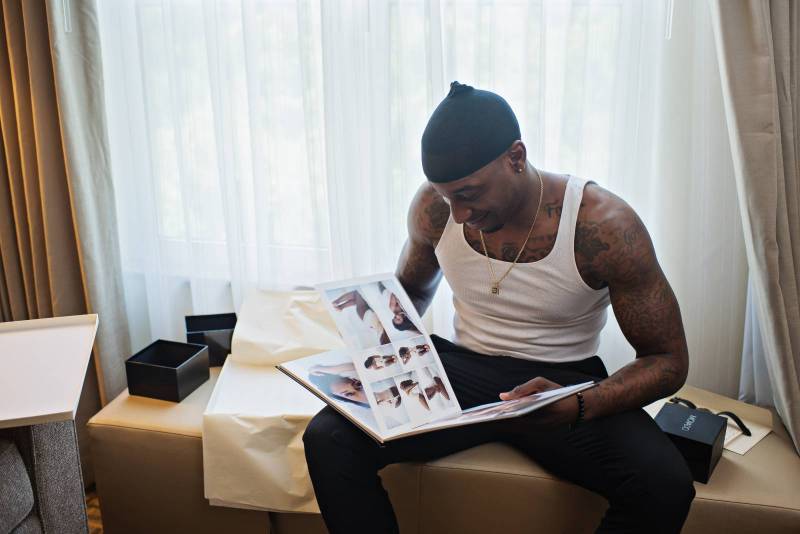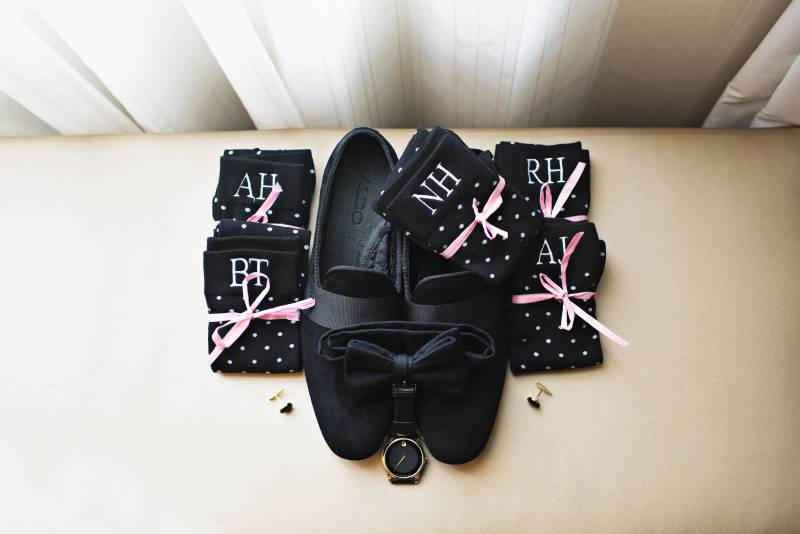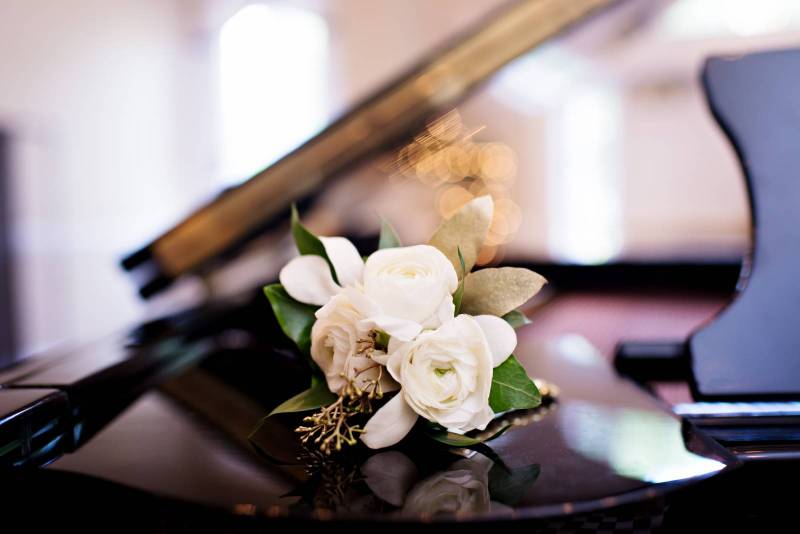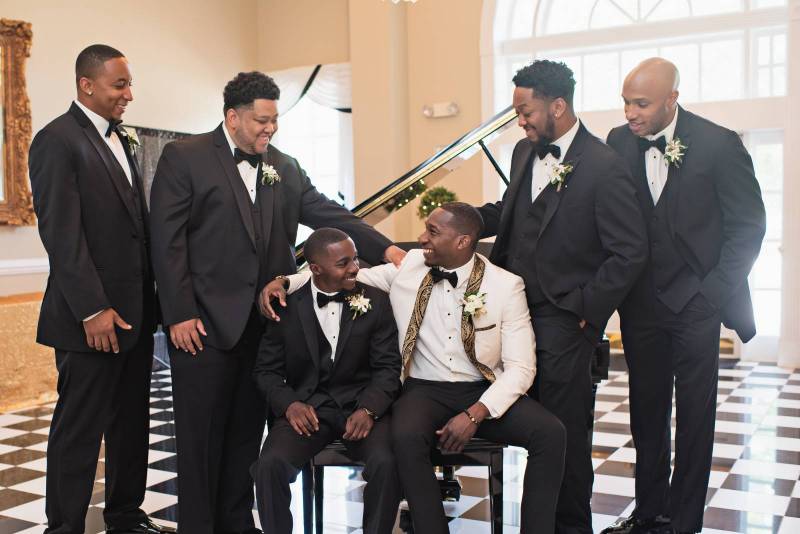 From the bride:
My wedding day was everything I could have imagined it to be. Refreshing, emotional, and breathtaking are just a few words to describe it. I am mostly proud of all the the vendors we chose, my photographer, videographer, coordinator, and DJ were the best!
From the groom:
The entire wedding day was very beautiful, and exactly how I pictured becoming one with my wife, with our family there to witness it!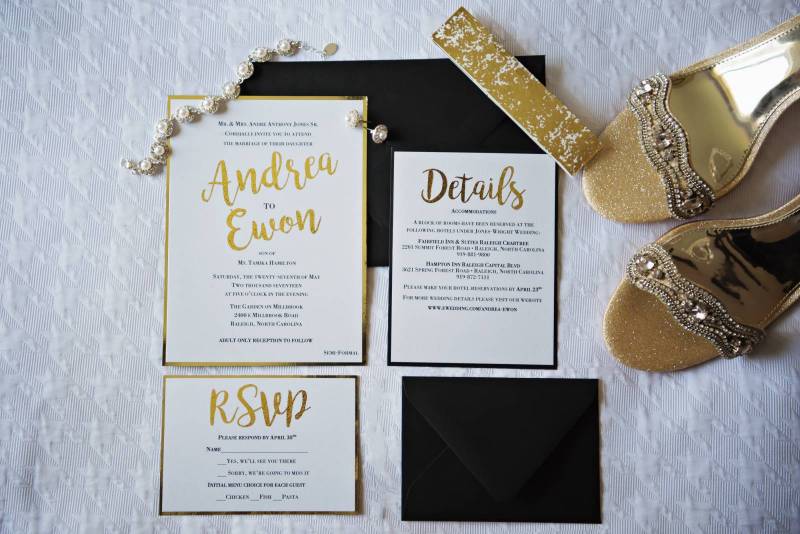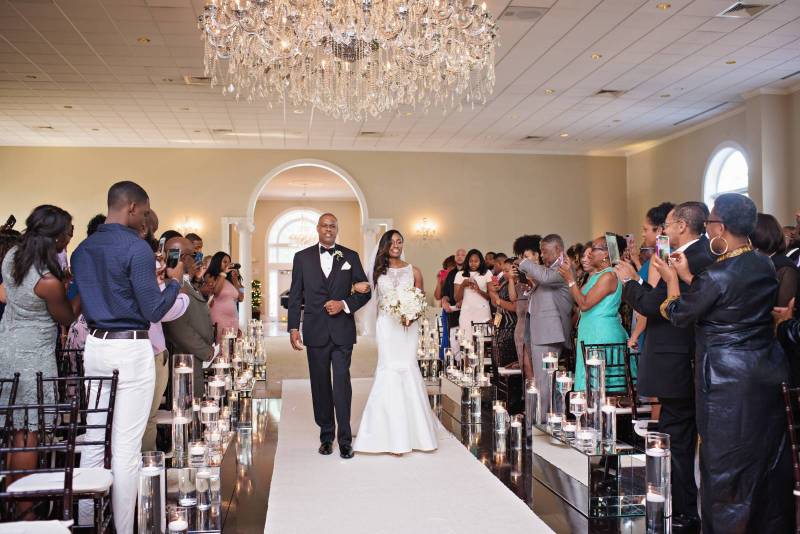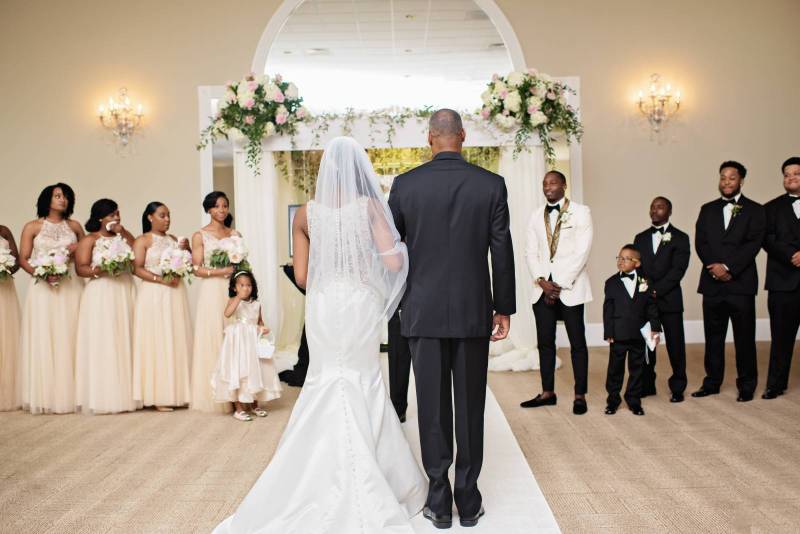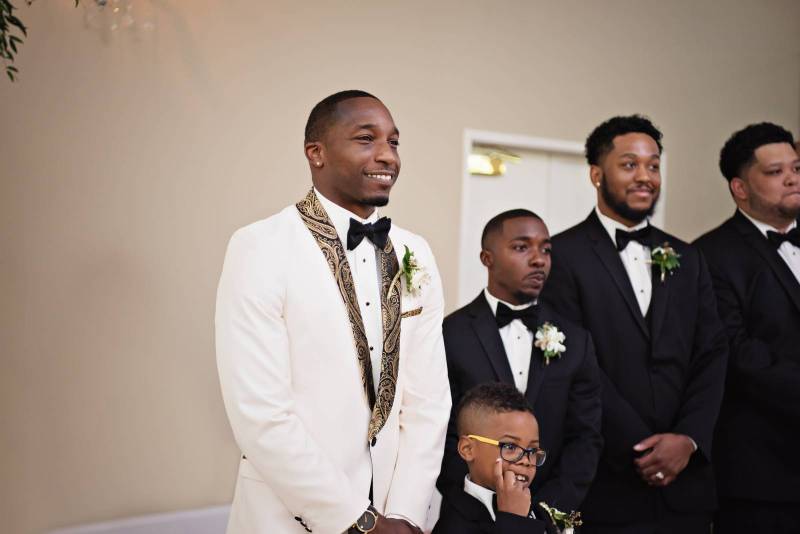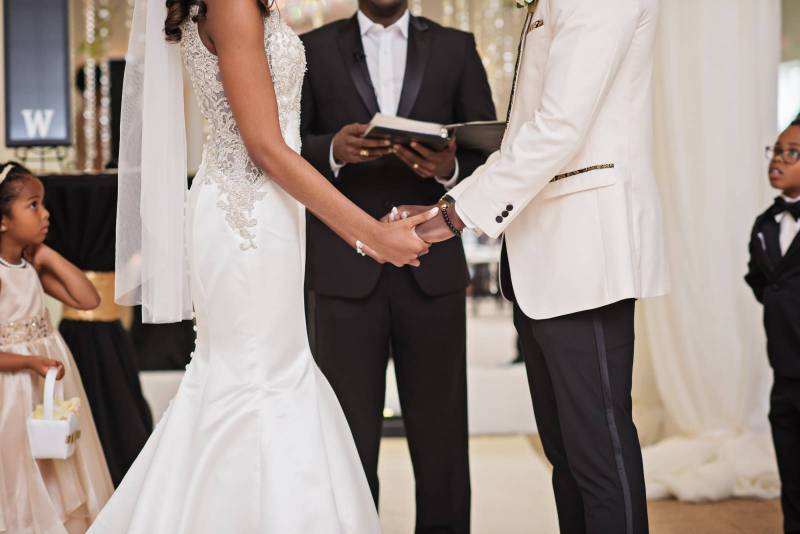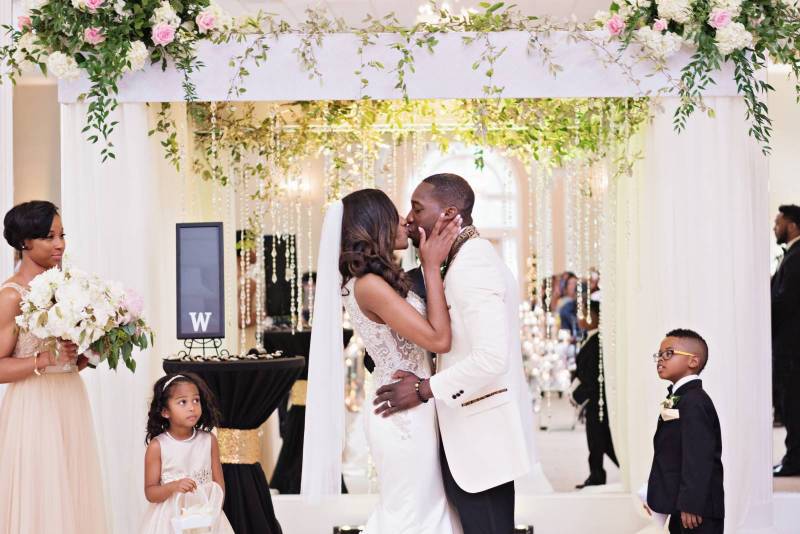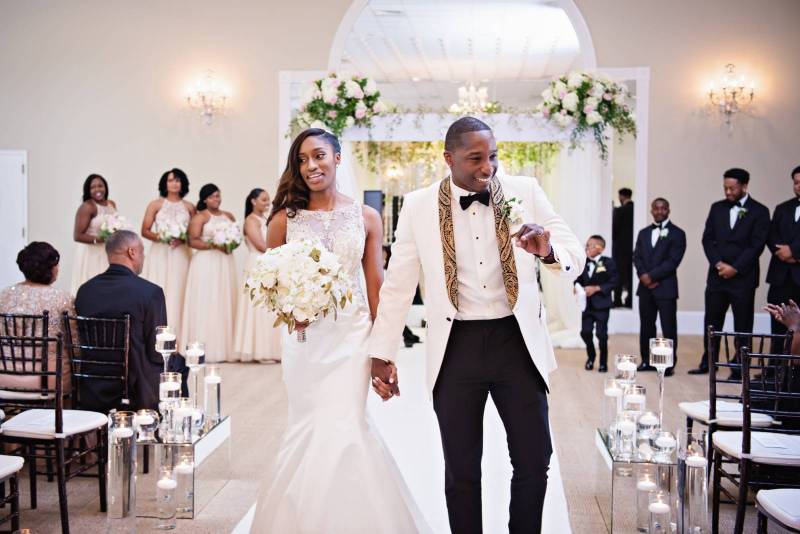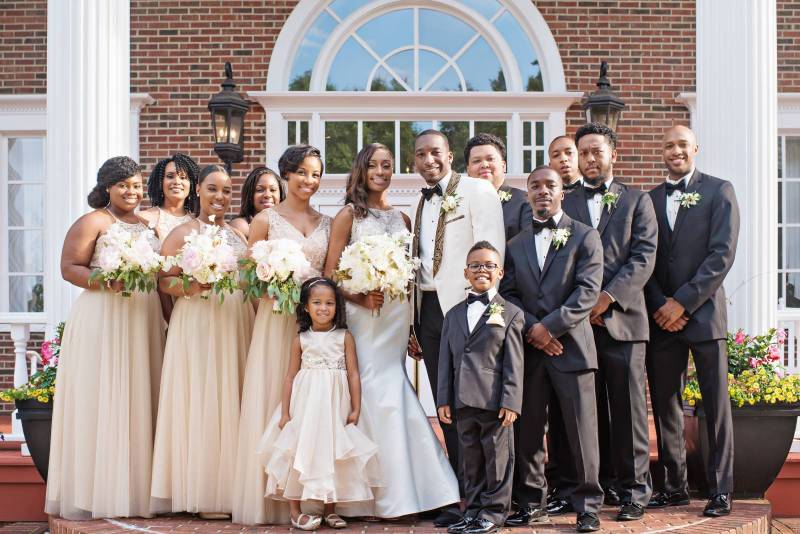 Your most memorable moment:
Andrea: Walking down the aisle with my father, and my first dance with Ewon!
Ewon: Becoming one with my wife, and having all of our family and friends in one building.
Wedding song:
We walked down the aisle to "I'll Be the One" by Briana Babineaux. Our first dance was "Religous" by Ne-yo.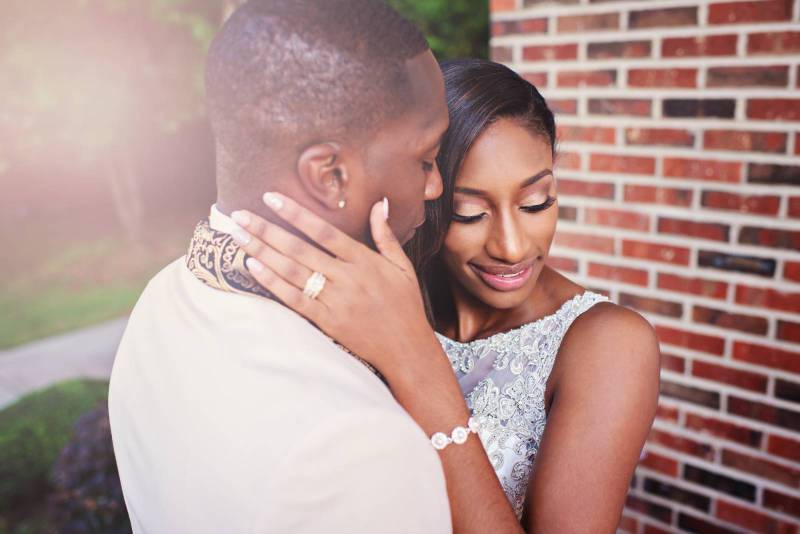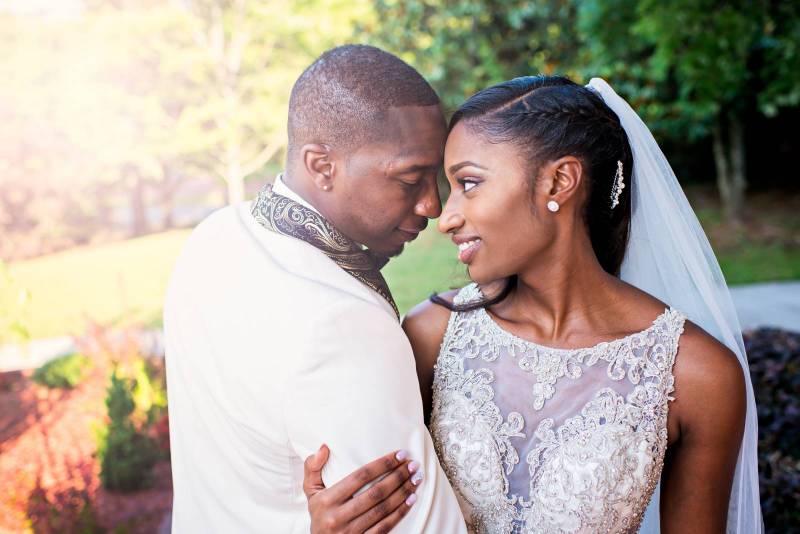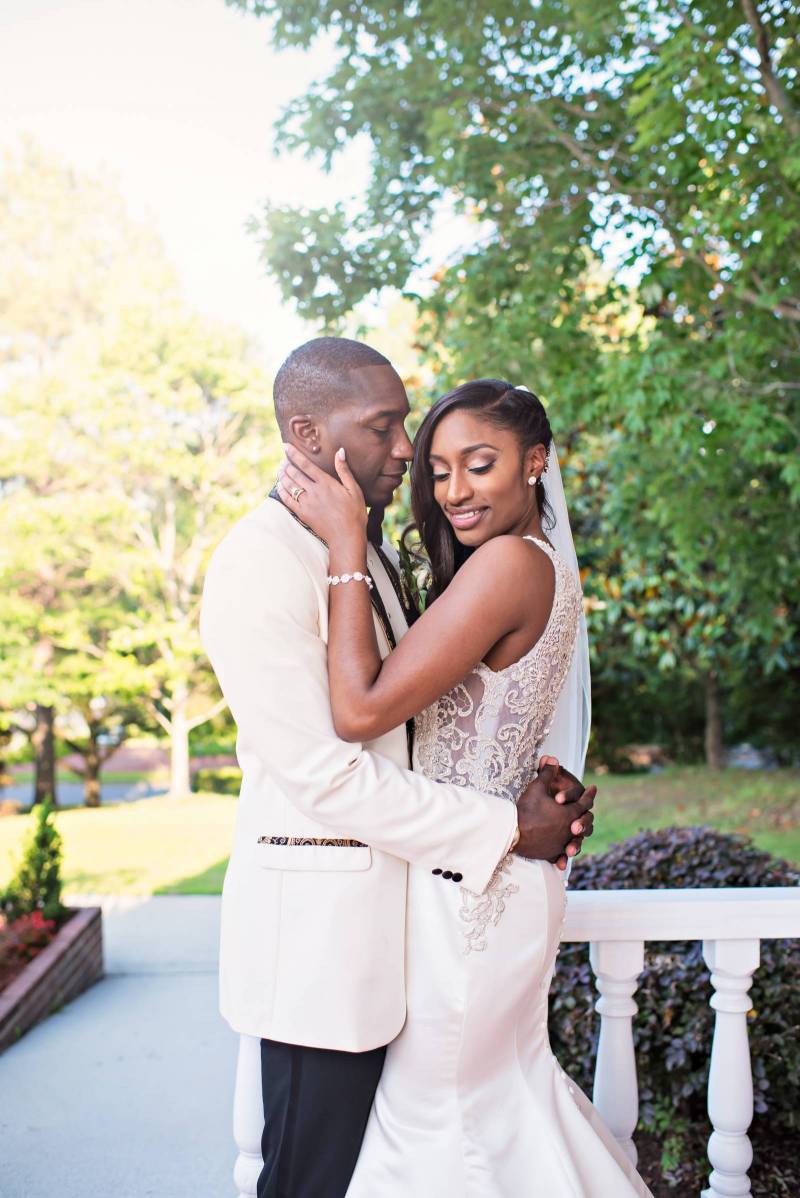 Favorite wedding detail:
The cake and our DJ!
What makes your love special?
Our love is automatically special because it was a part of God's plan. From the beginning we have connected in so many ways. We are best friends! We encourage and build each other up. Its special because we accept each other for who we are, and we are not afraid to grow together, whether that means getting through the lows, or enjoying the highs, we know we have something perpetual!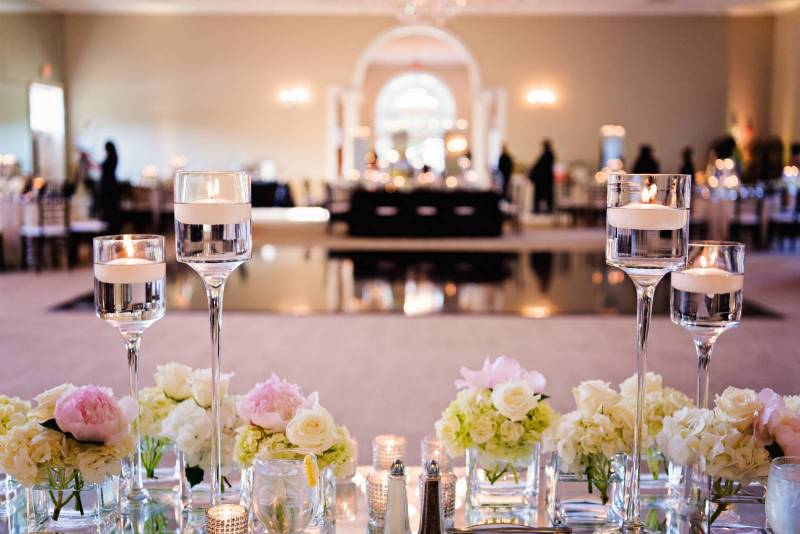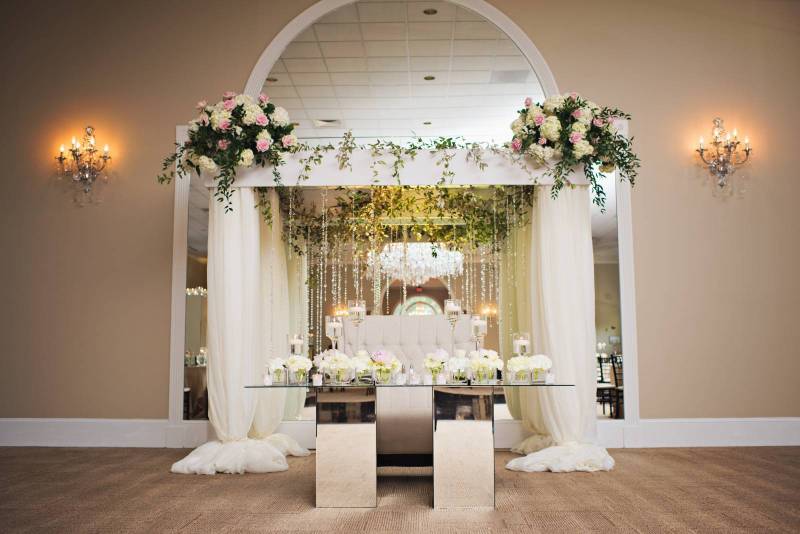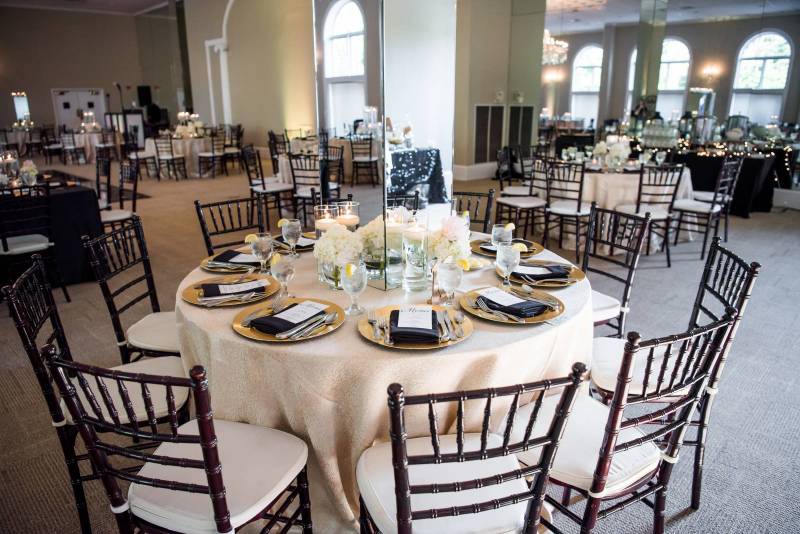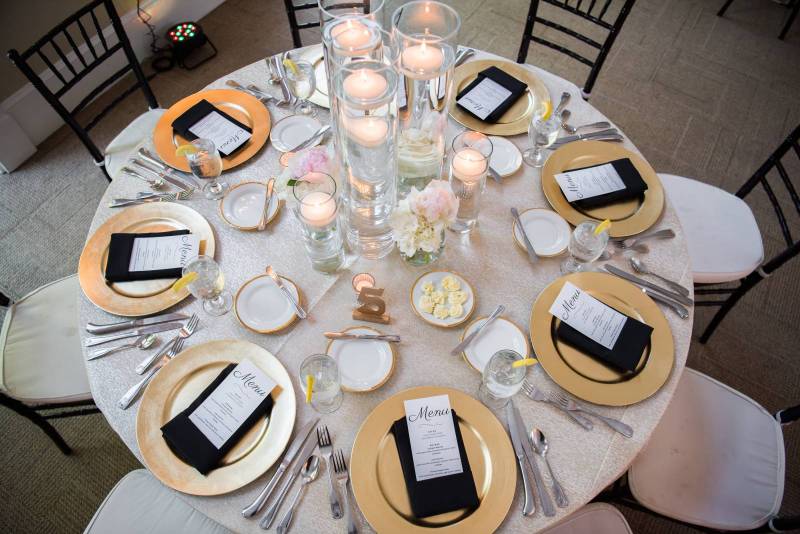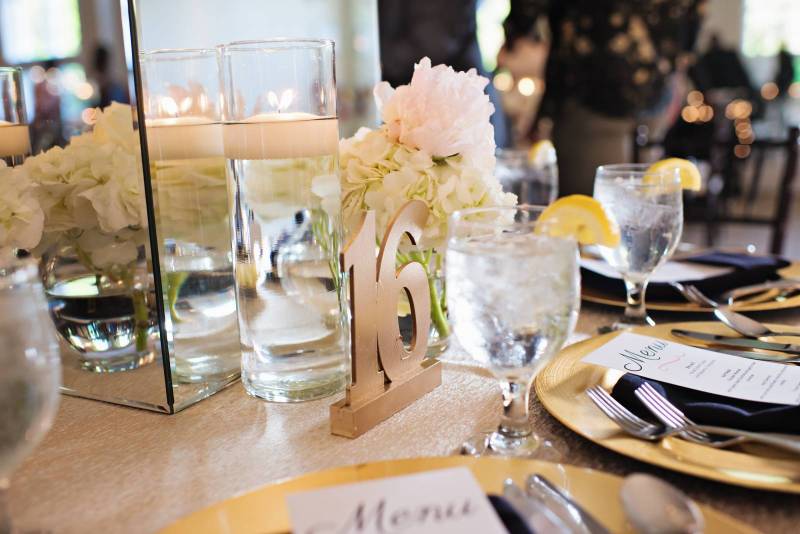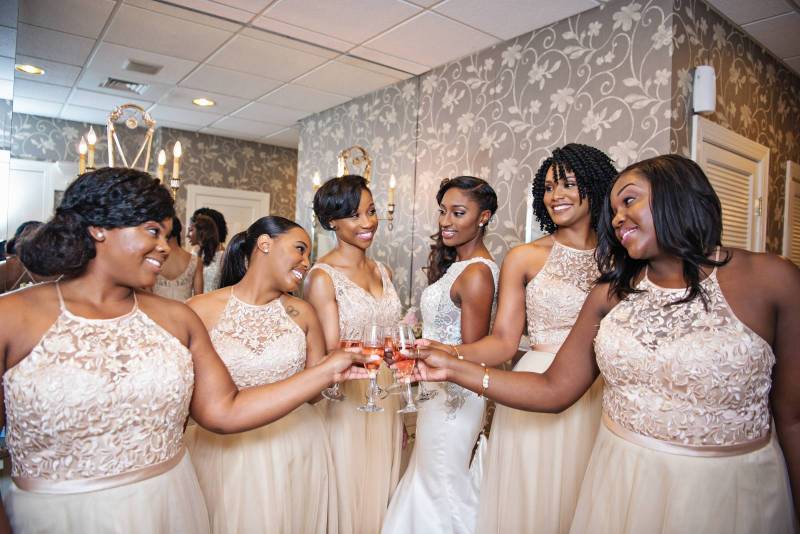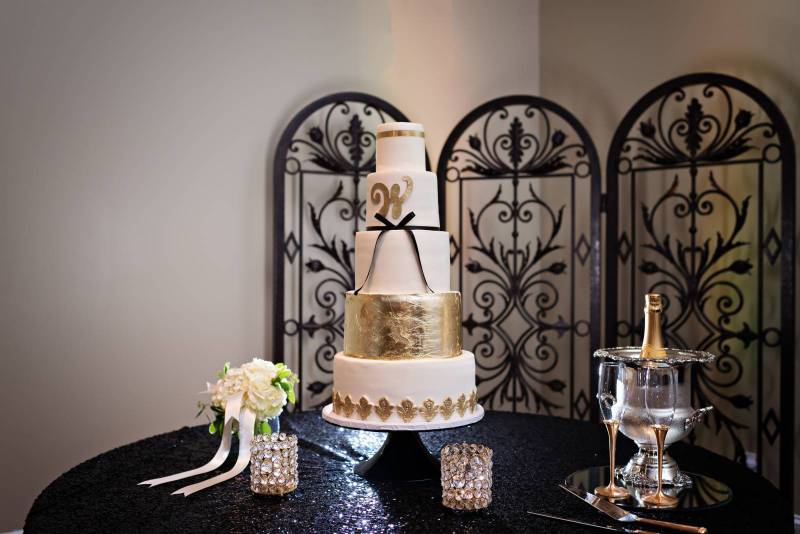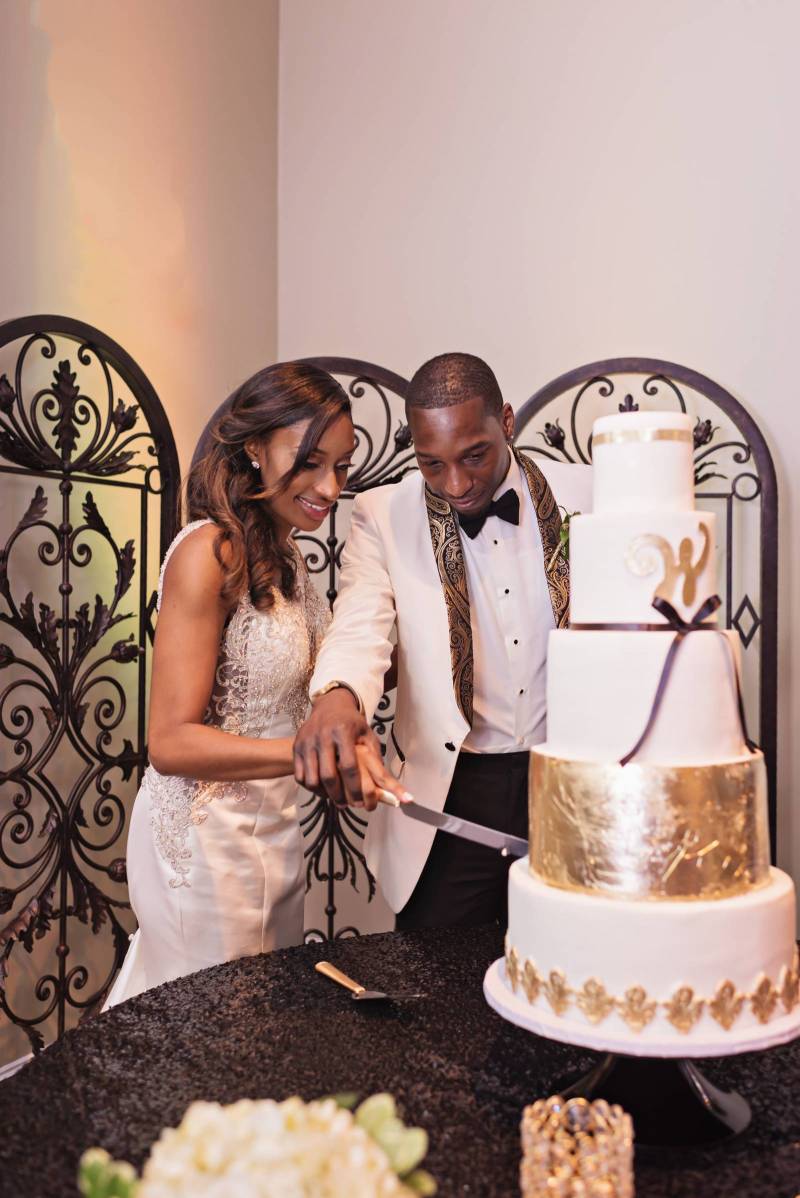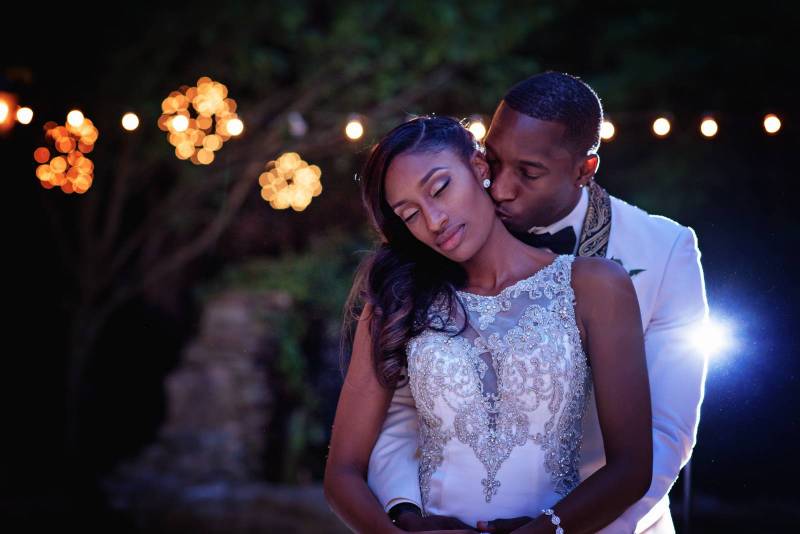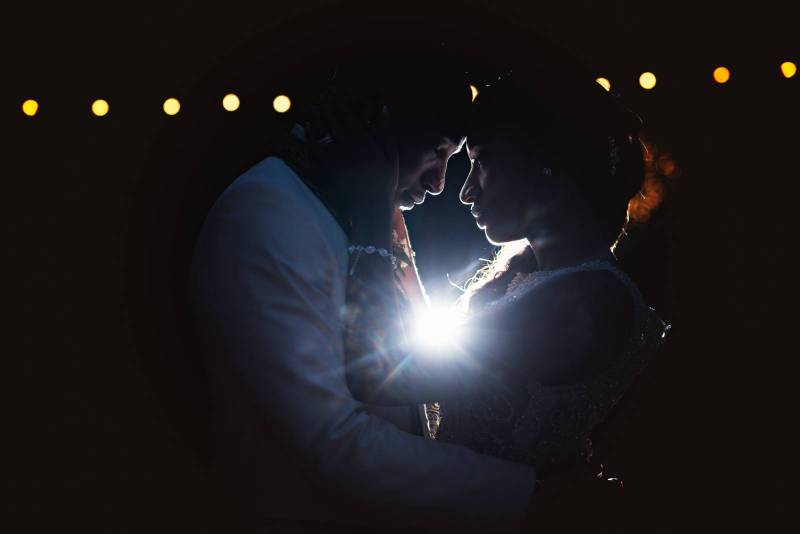 What are you most looking forward to as a married couple?
Building a solid future together, and keeping our marriage covenant as strong as God designed it to be.
Advice for a bride and room on their wedding day:
Soak the entire wedding day up, it really does fly by. Enjoy the entire wedding planning process, and try not to get overwhelmed by it.
Congratulations to the newlyweds! We wish you a wonderful wedding and marriage.