Chauncey and Chanet's engagement session is packed with personality and high fashion. The happy couple knew they wanted fashion to be a huge part of their session, and they achieved just that with the DeSeversky Mansion in Old Westbury, N.Y. as their glamorous backdrop. "I have been a part of the fashion industry for over 10 years; from interning at Bergdorf Goodman to working in the creative department at Ralph Lauren, said Chanet. "With fashion being ingrained in my life, it was only right to pay a homage to that part of my life." Chanet enlisted the help of her designer friend, LaShea Diaz, to design a couple of custom pieces, which included a beautiful gown and a fun jumpsuit with removable train. Check out their chic engagement session captured by Taken By Jocelyn.
Bride: Chanet Tisdel, Executive Assistant
Groom: Chauncey Kearney, Maitre'D
Place of residence: Lynbrook, NY
Engagement Shoot Location: DeSeversky Mansion, Old Westbury
Wedding date: May 24, 2018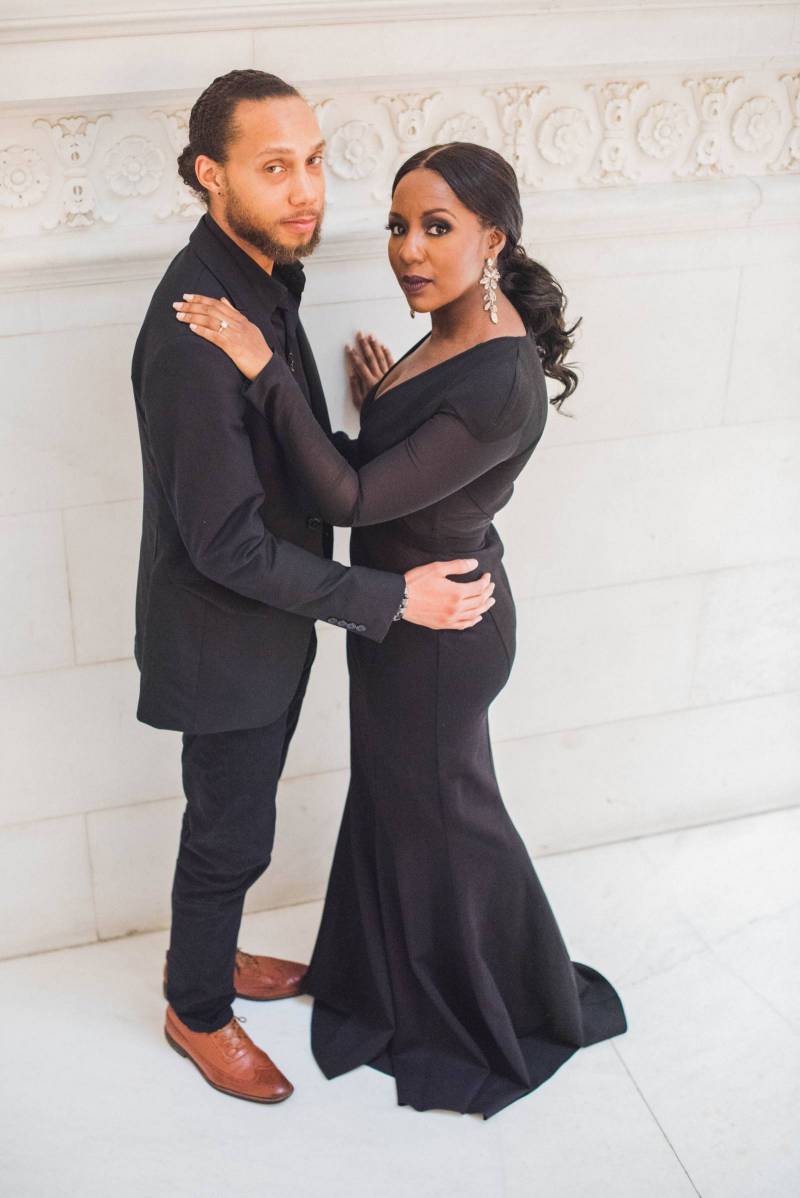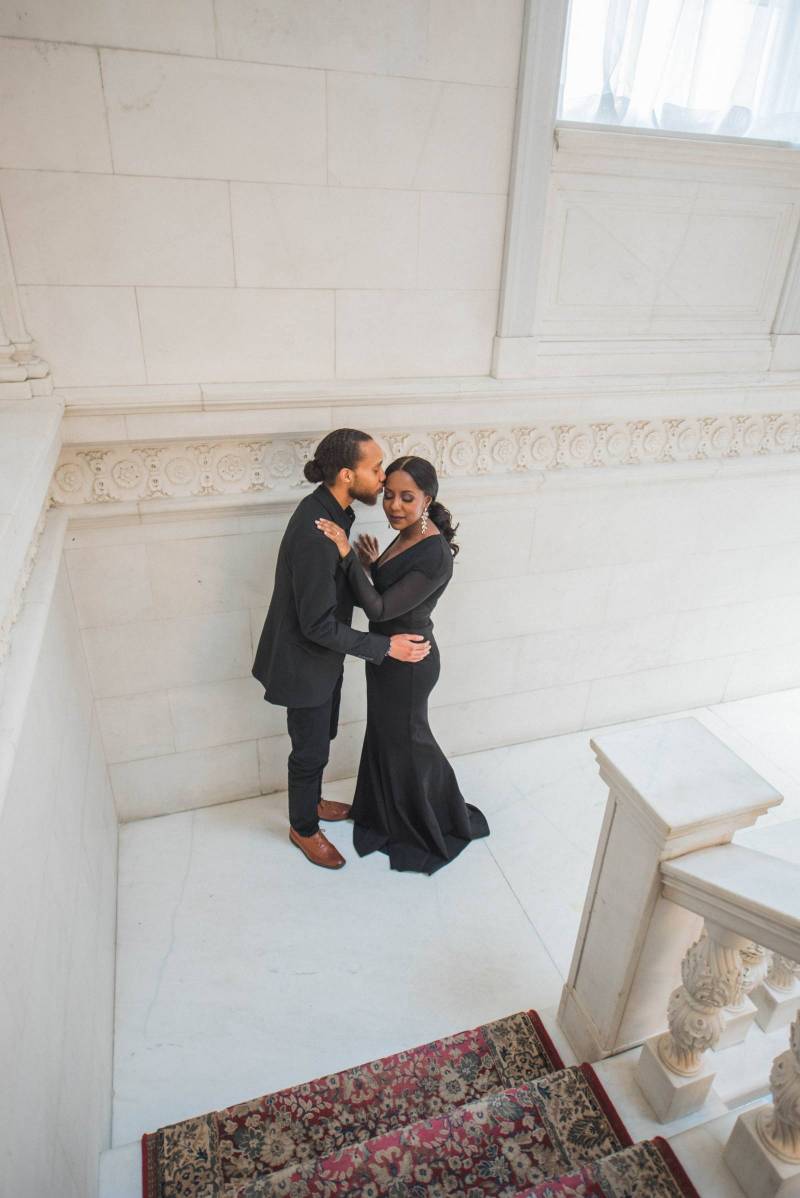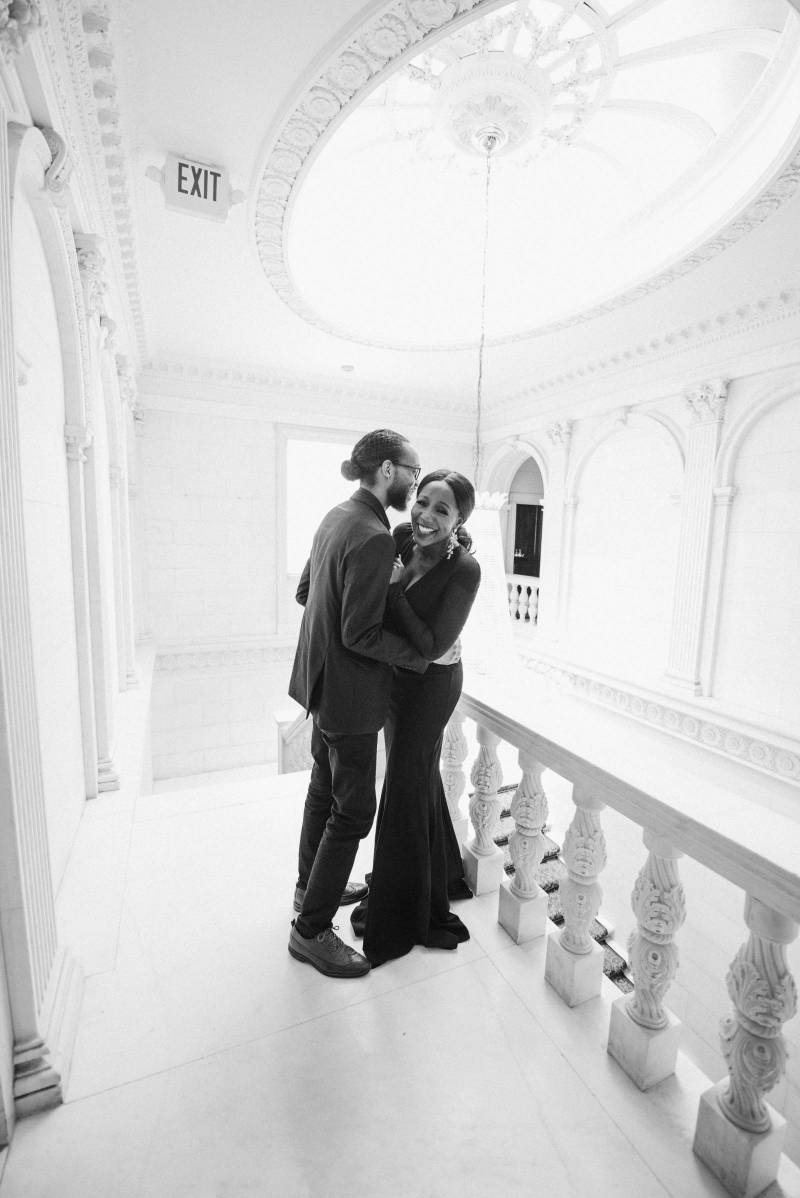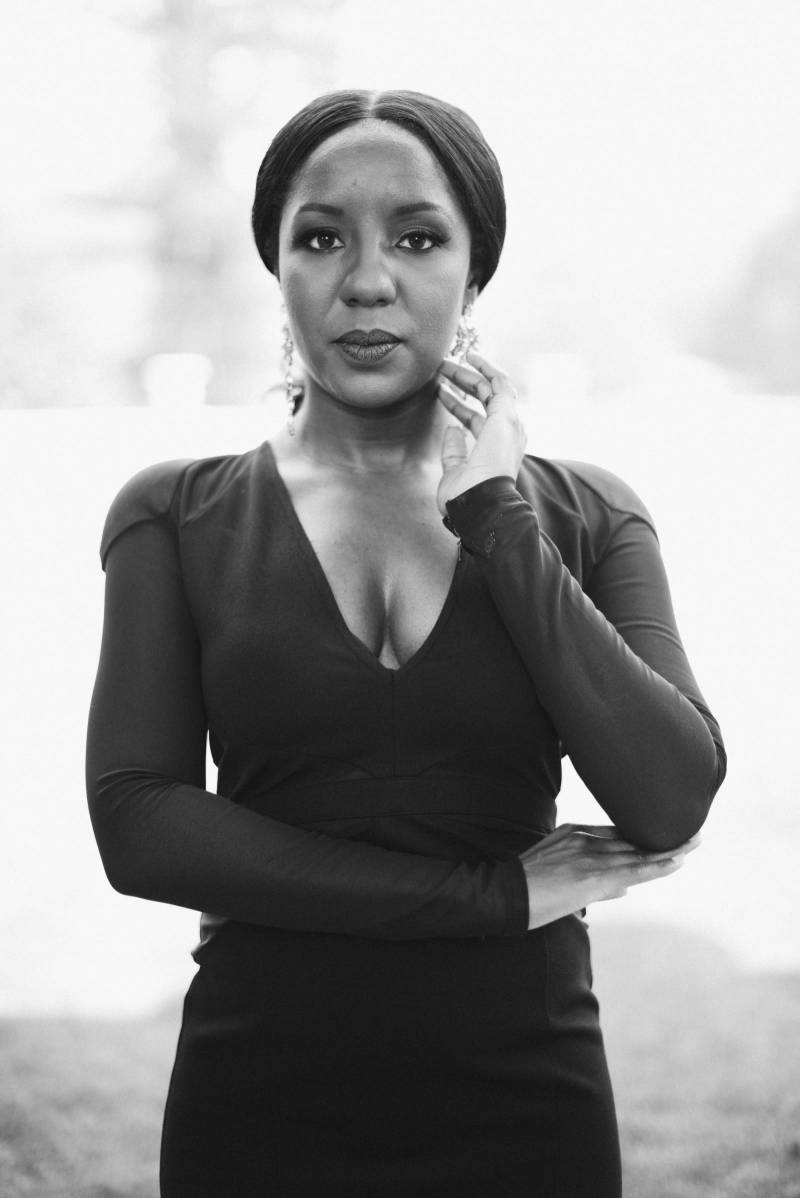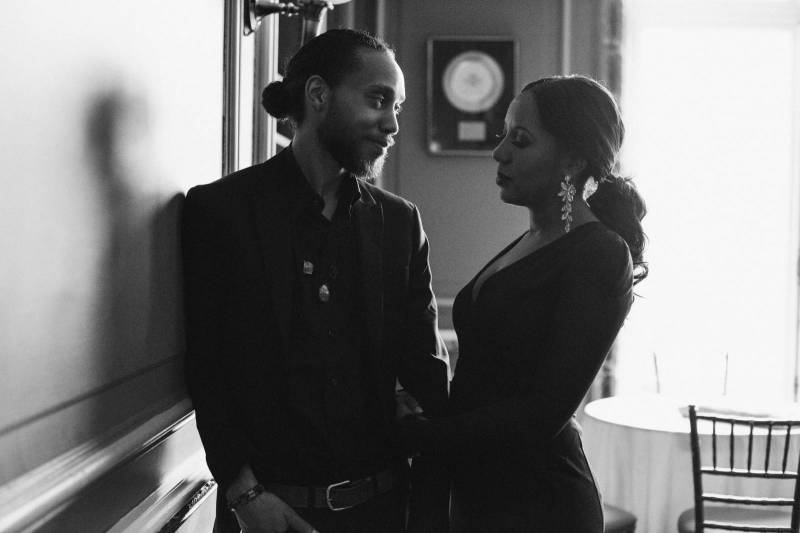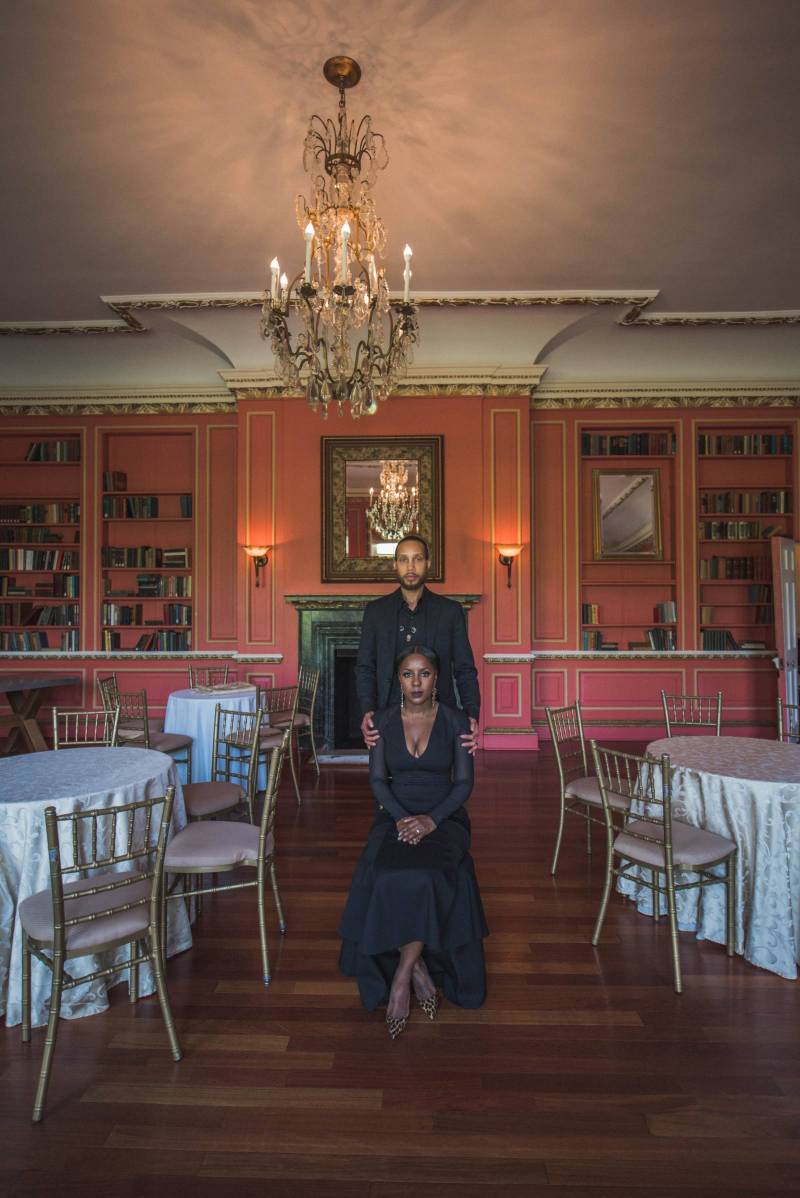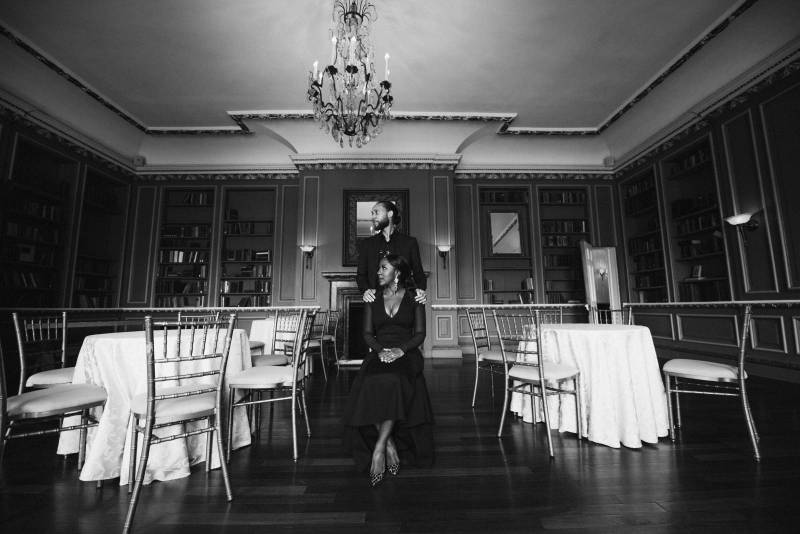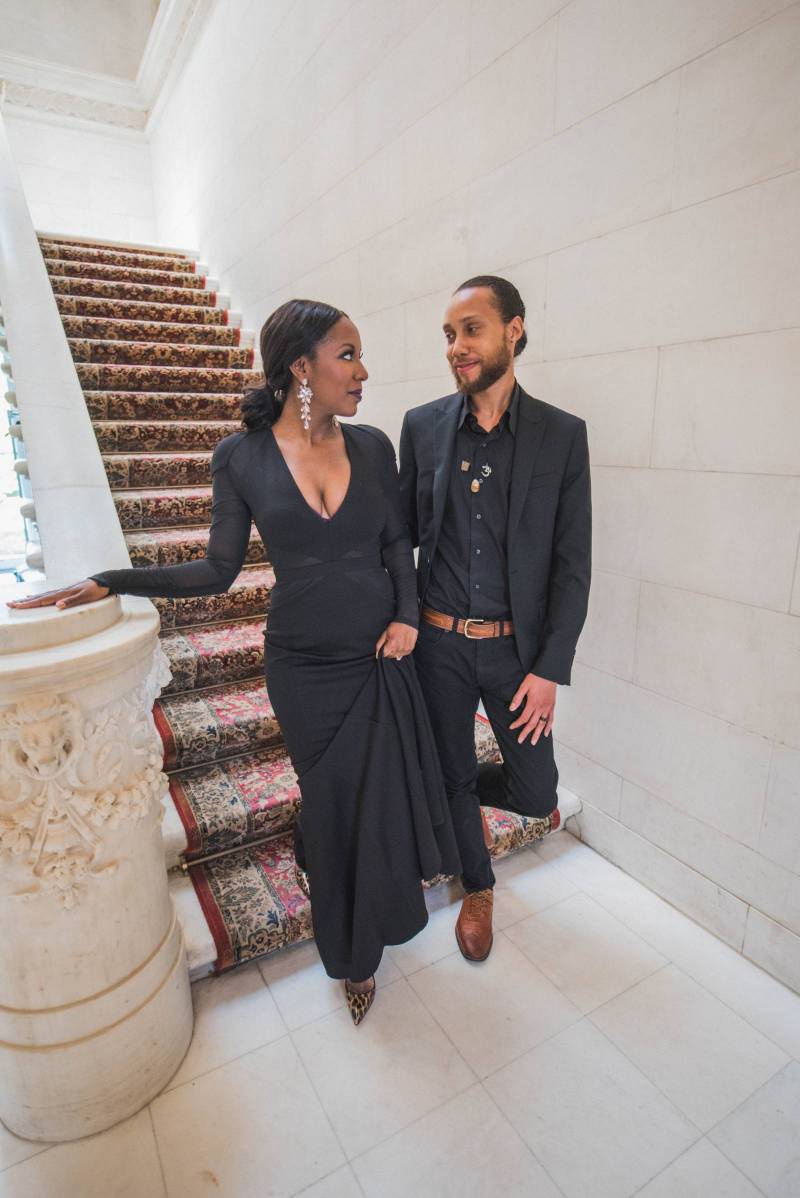 The Proposal Story:
After closing on our house, Chauncey let me know that unfortunately we would have to postpone getting engaged. So you can understand my shock when he proposed to me on Christmas day (two months after closing on our home) in the privacy of our own home. We are also close to our families; so I was even more in shock when my family was anxiously waiting outside of our home!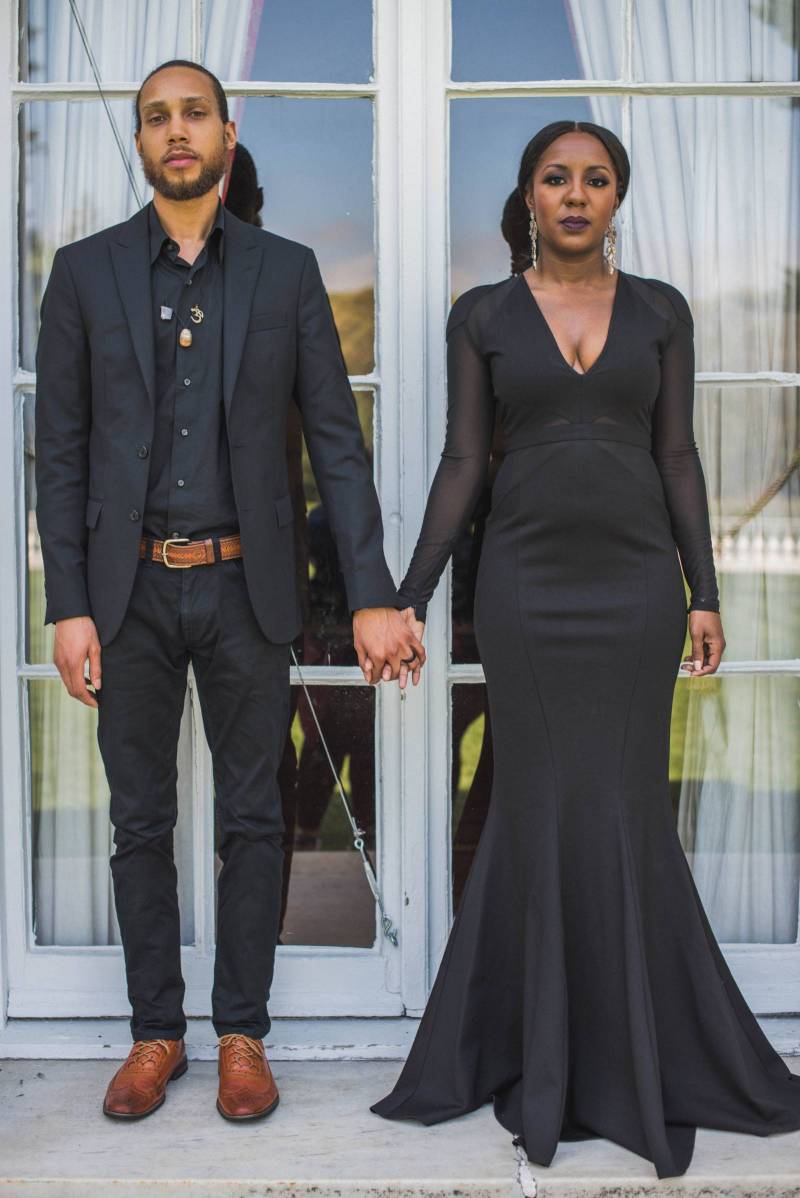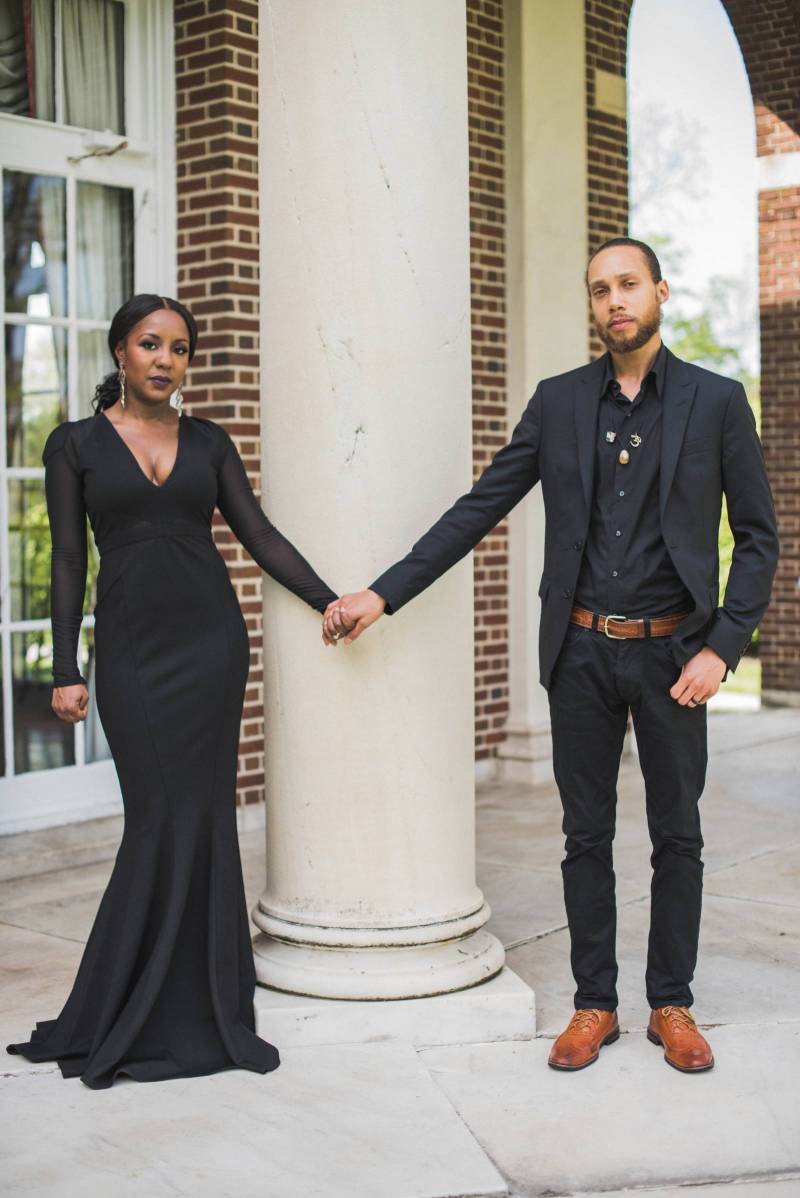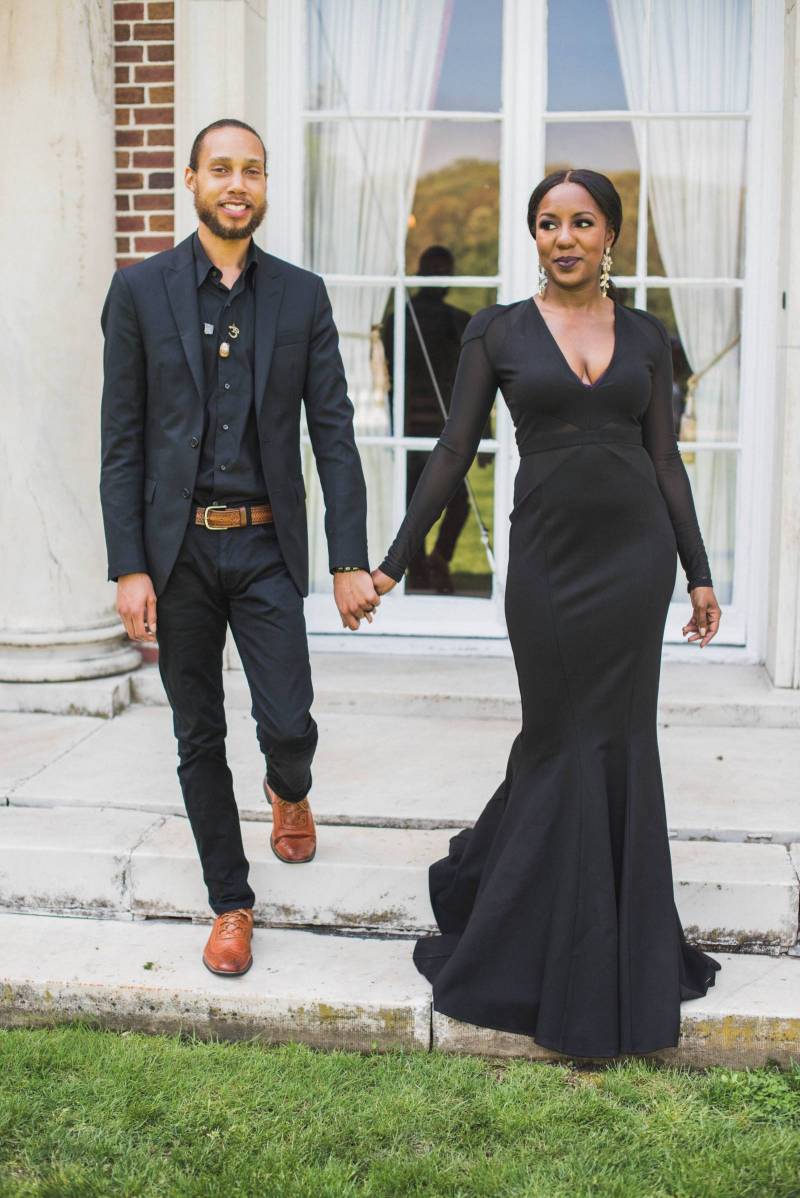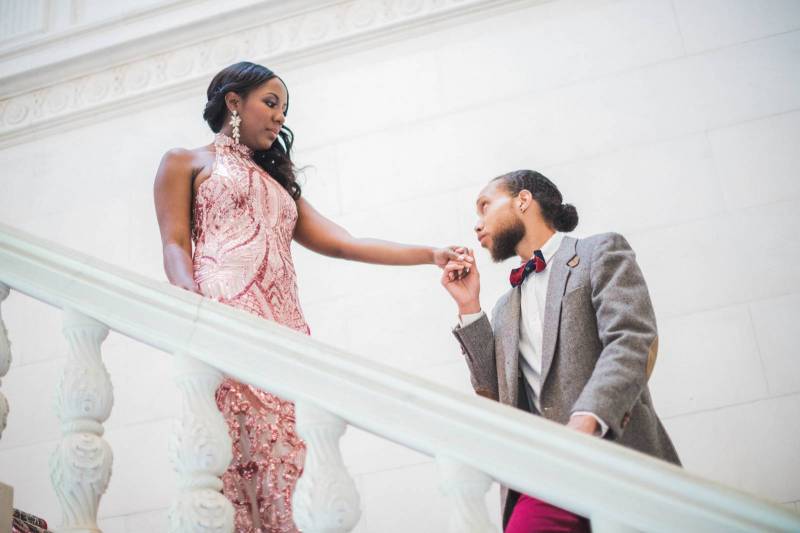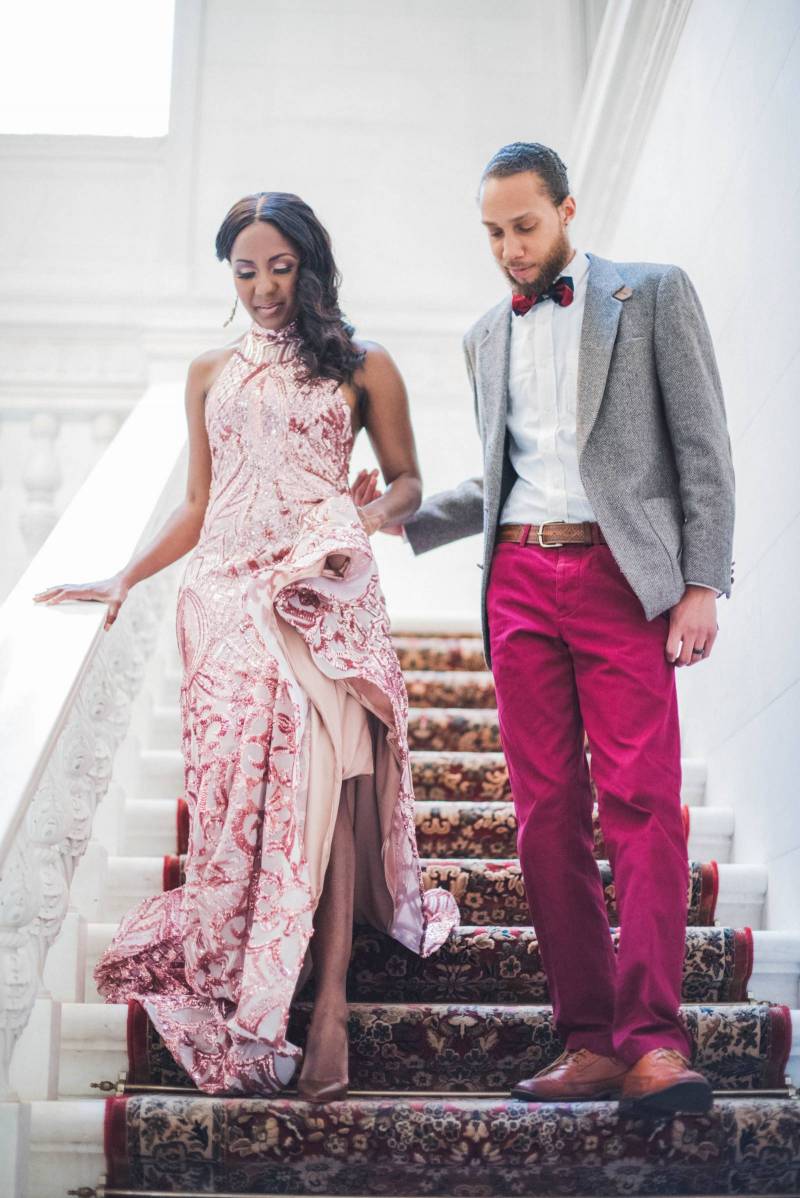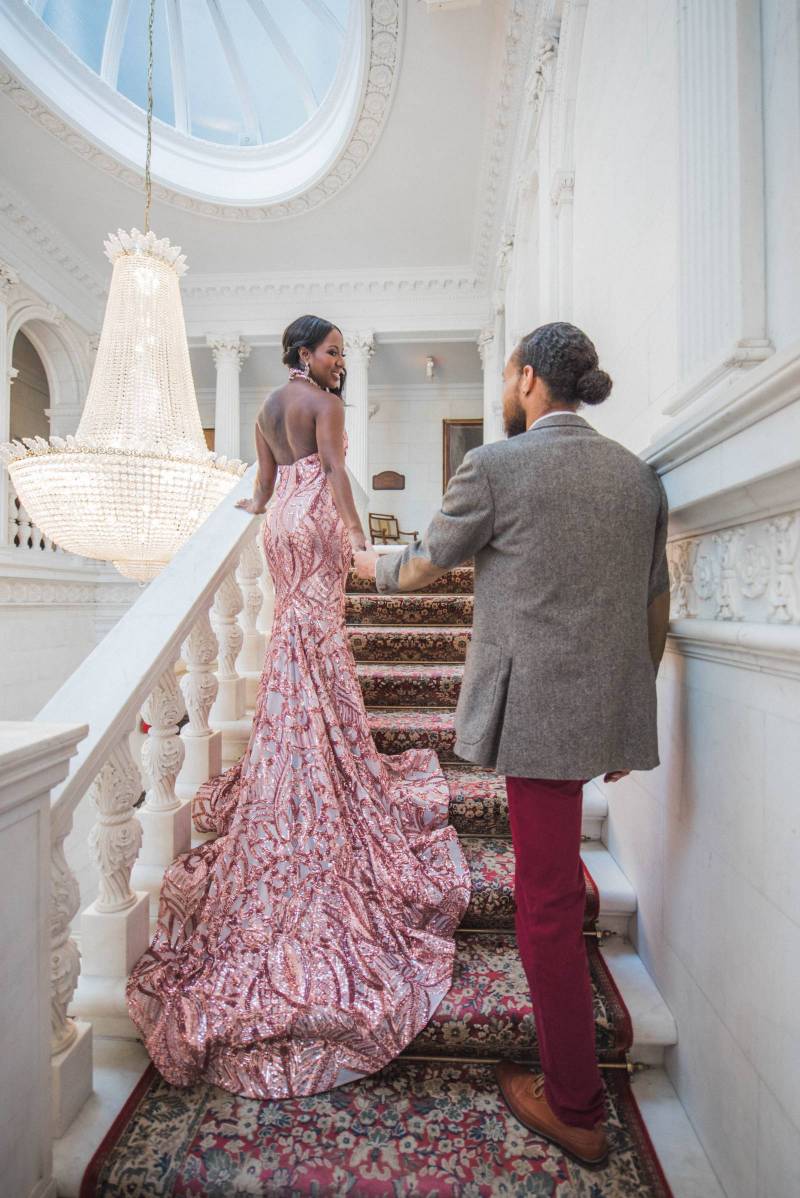 What makes their love special?
Chauncey, the true southern gentleman, took our courtship seriously. He shook my hand after the first date and hugged me after our second date. He let me know that he is not interested in "getting in a relationship for fun" and that "he is looking for a wife in his next girlfriend." I was not sure if he was serious or not. Chauncey got to know me, know what my goals were, know what I expected from my relationship, and he made sure that I knew his goals in life and relationship. We were truly friends first before he asked me to be his girlfriend.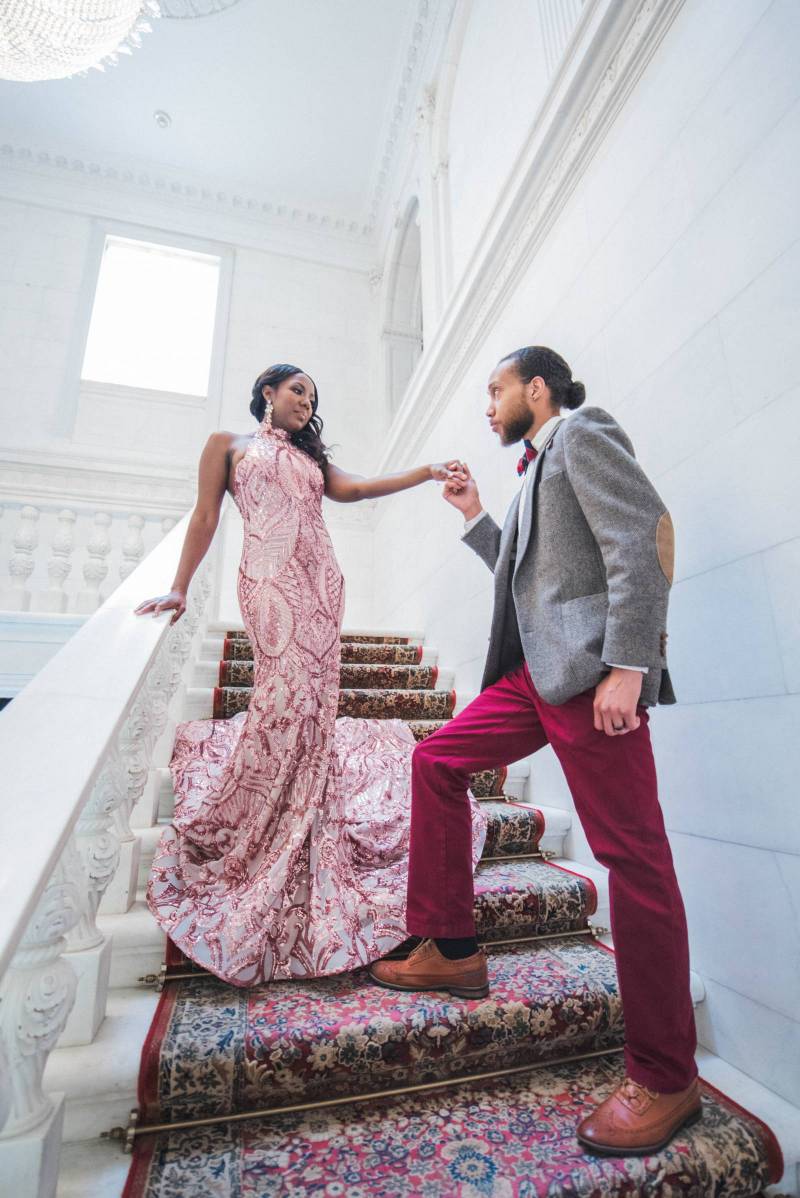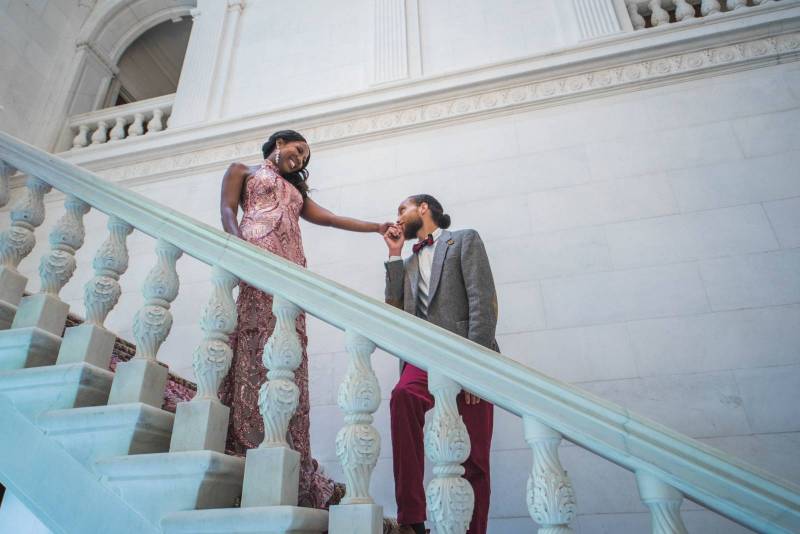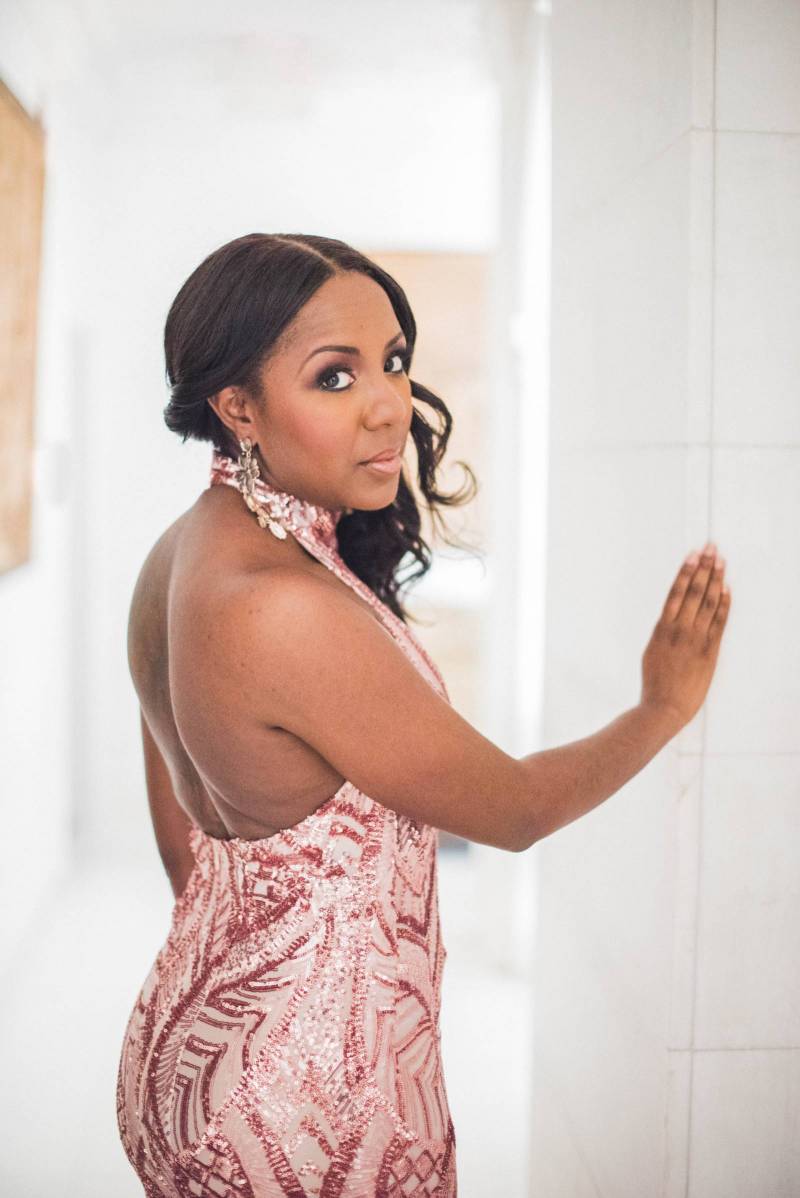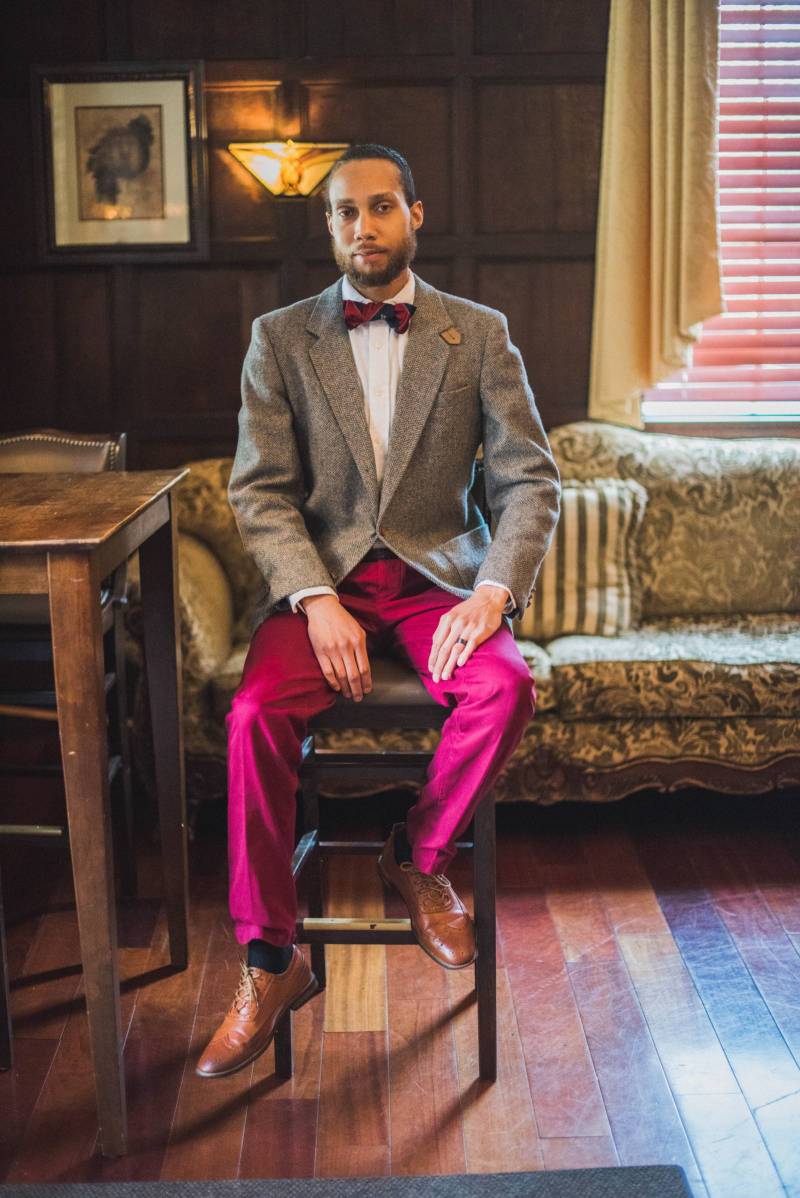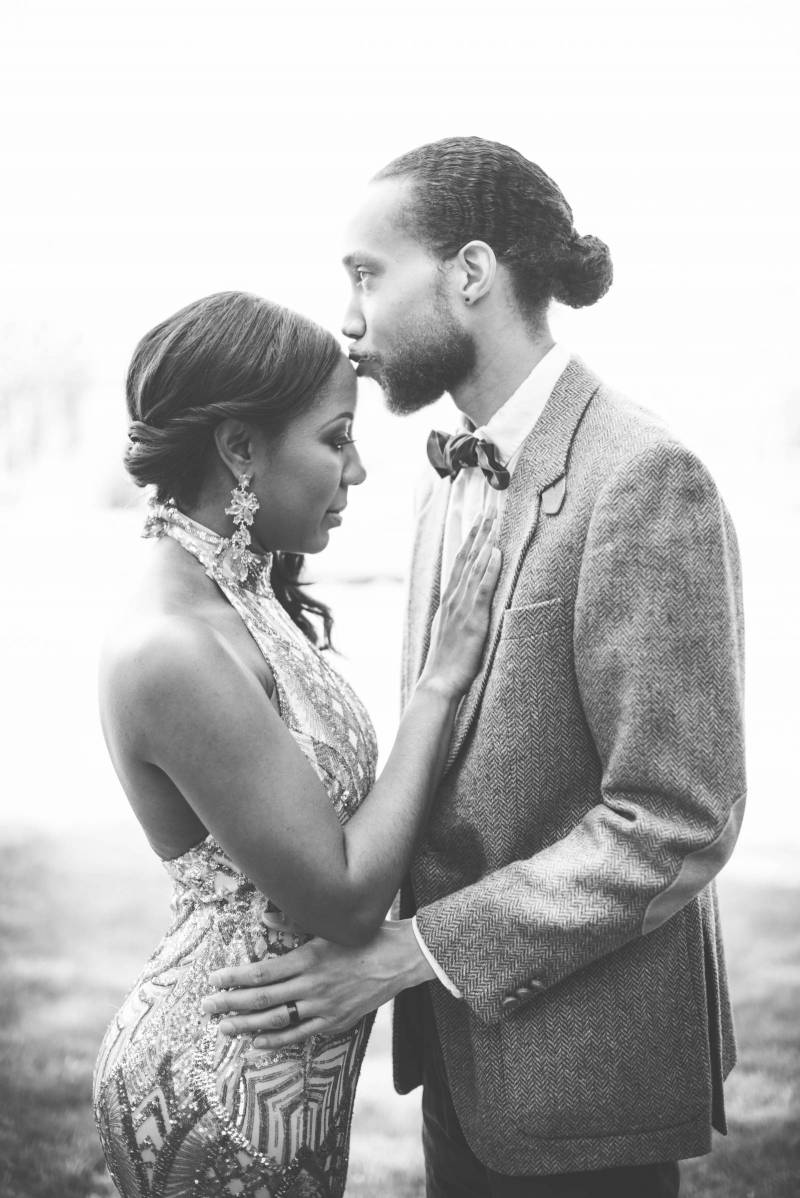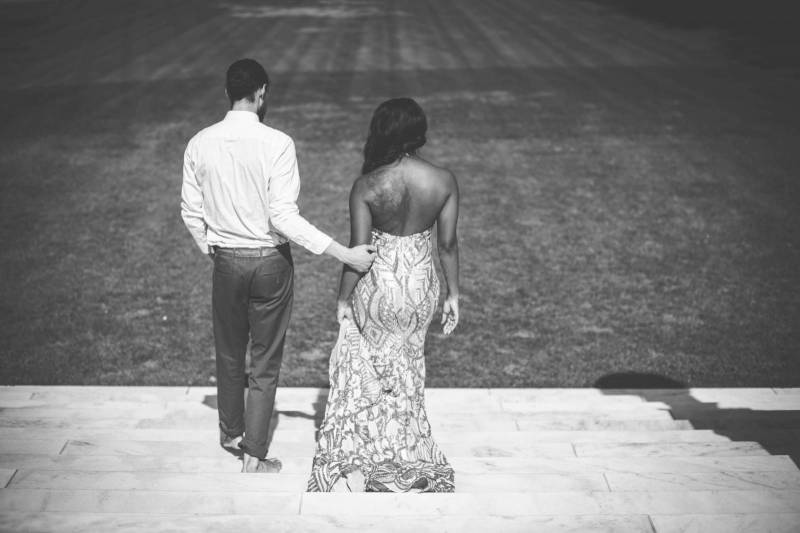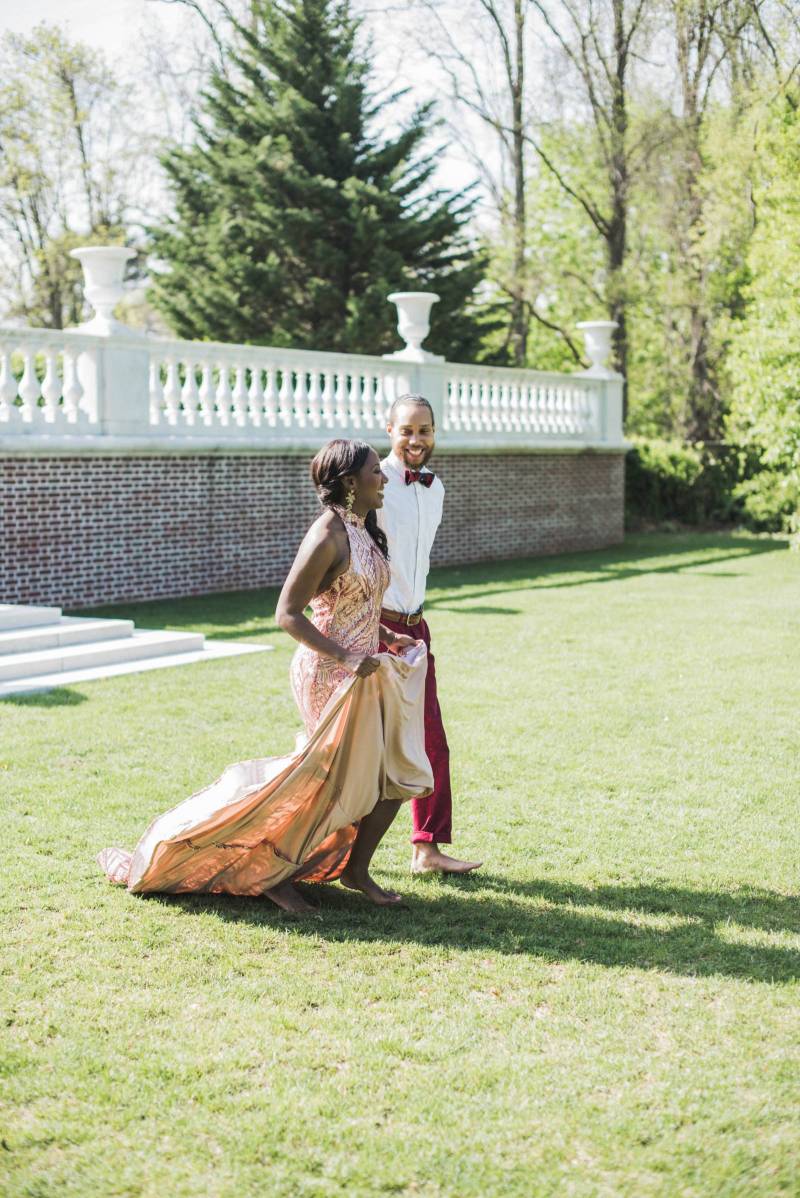 Were there any memorable moments during the shoot?
Having my friends collaborate to make this photo shoot amazing truly made this a memorable moment. My friend LaShea Diaz made my rose gold gown and jumpsuit, Khadeen Ellis did my makeup and Jocelyn Roman did my photography. All female entrepreneurs! We all came together to make these moments amazing but to also essence of us.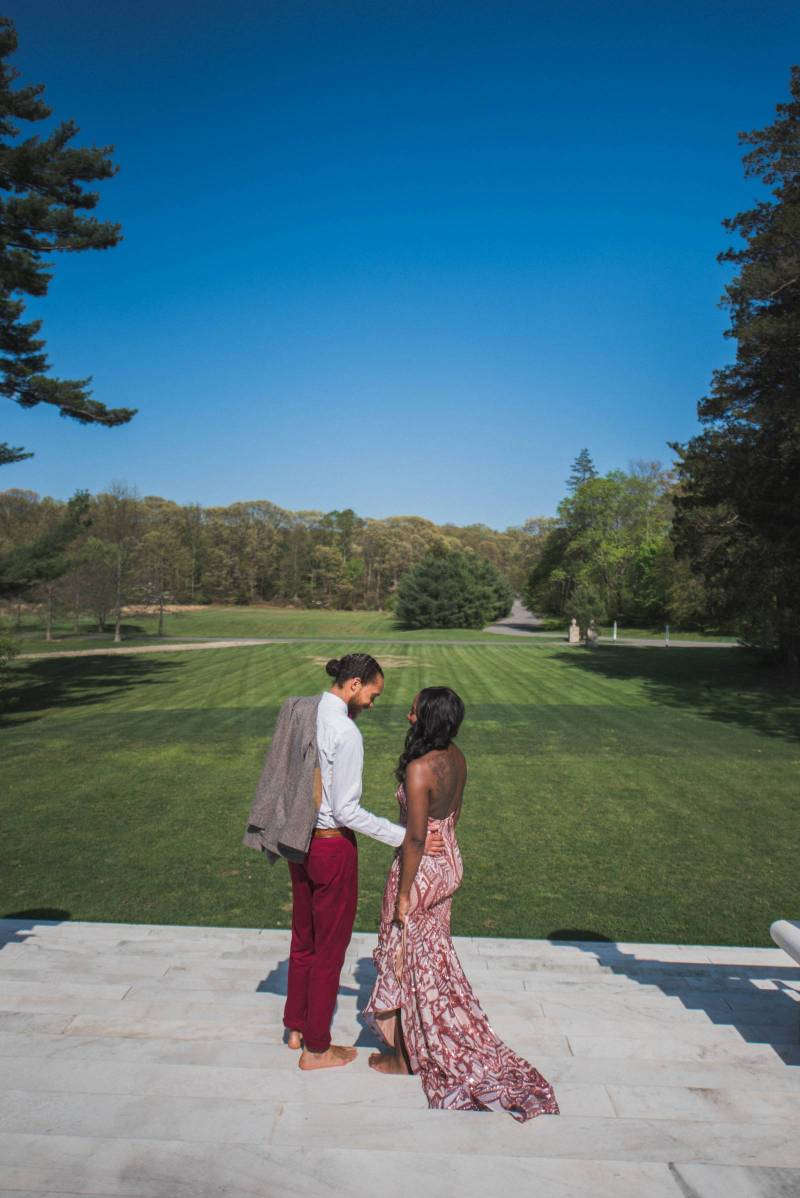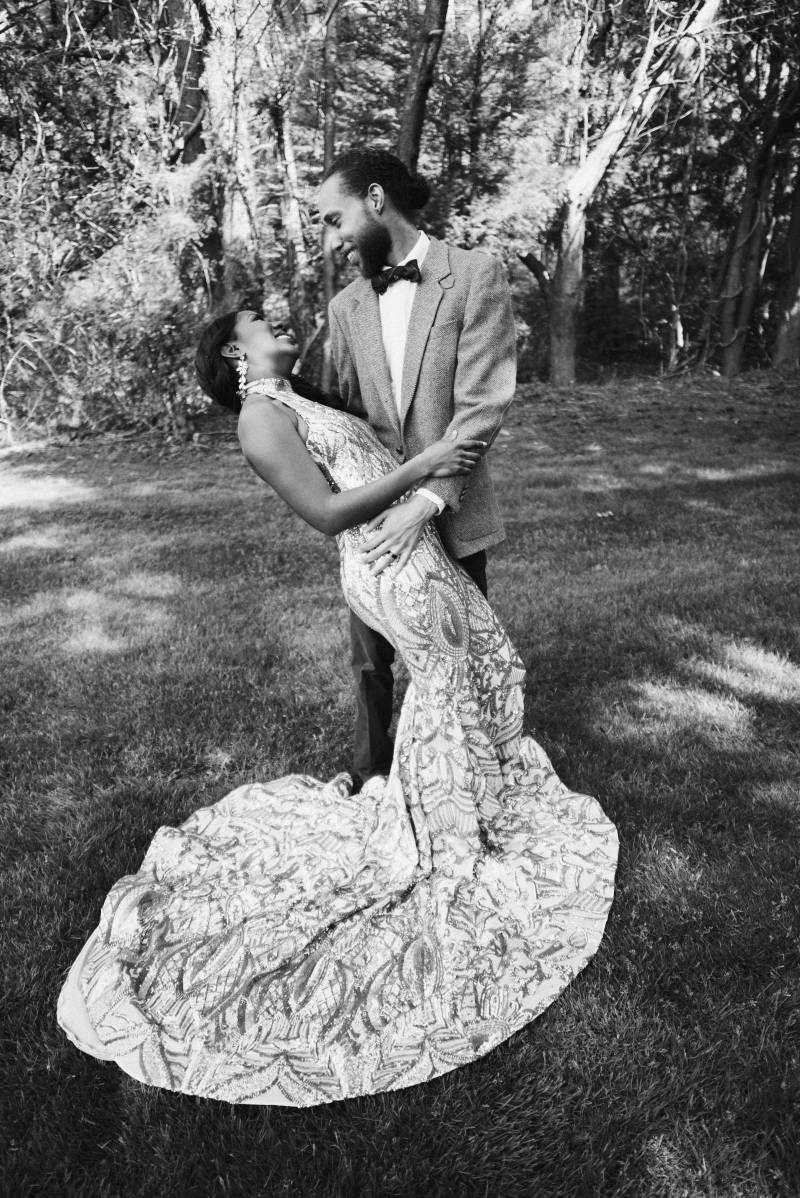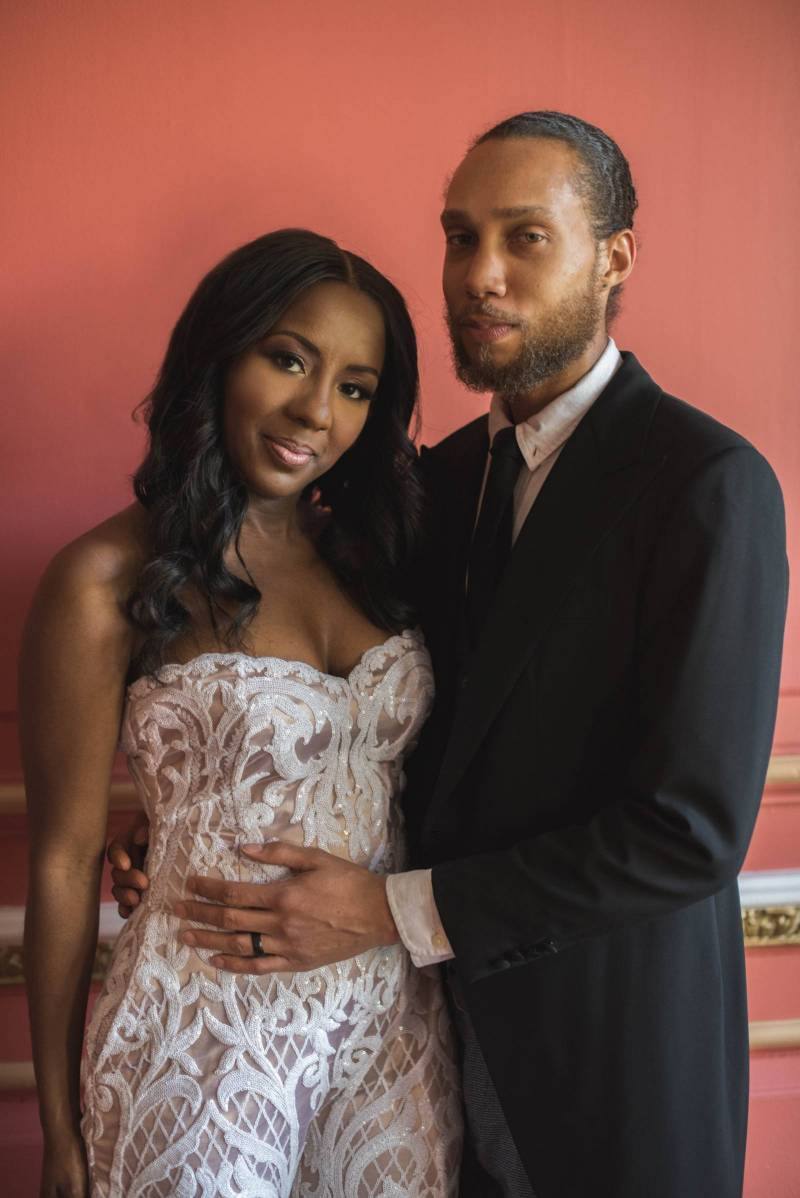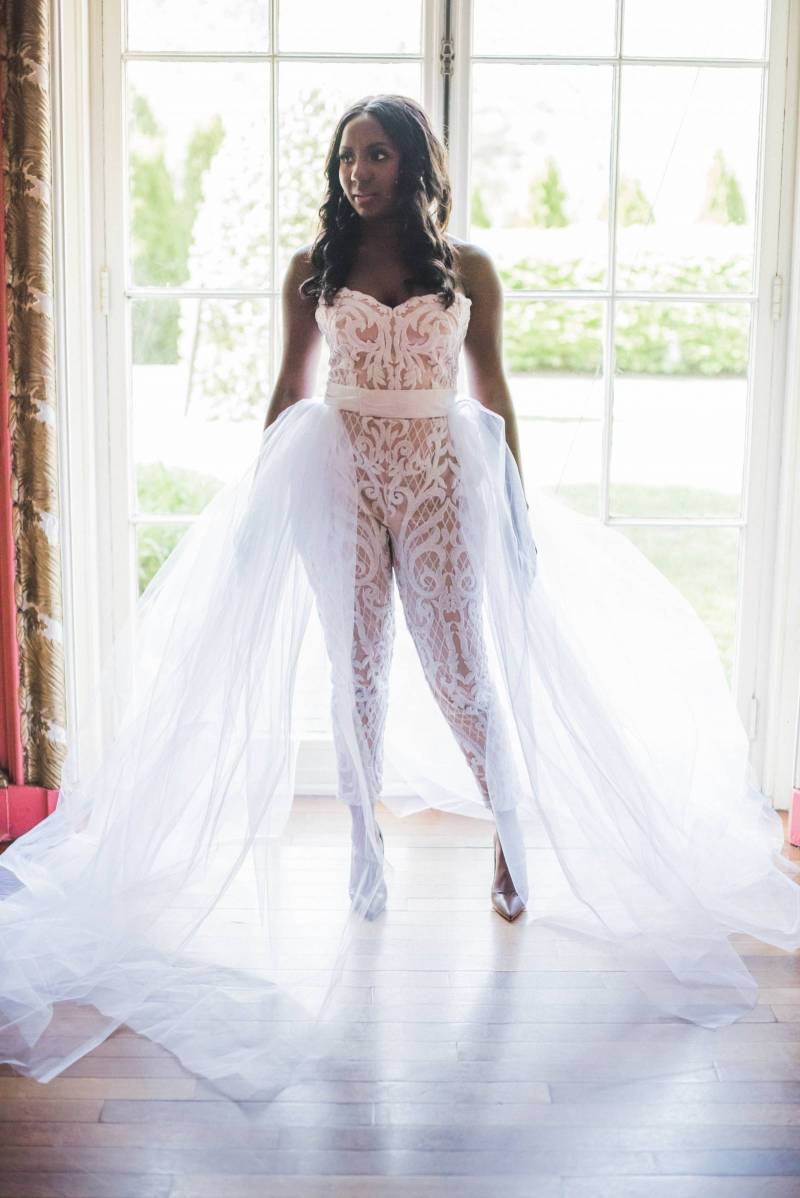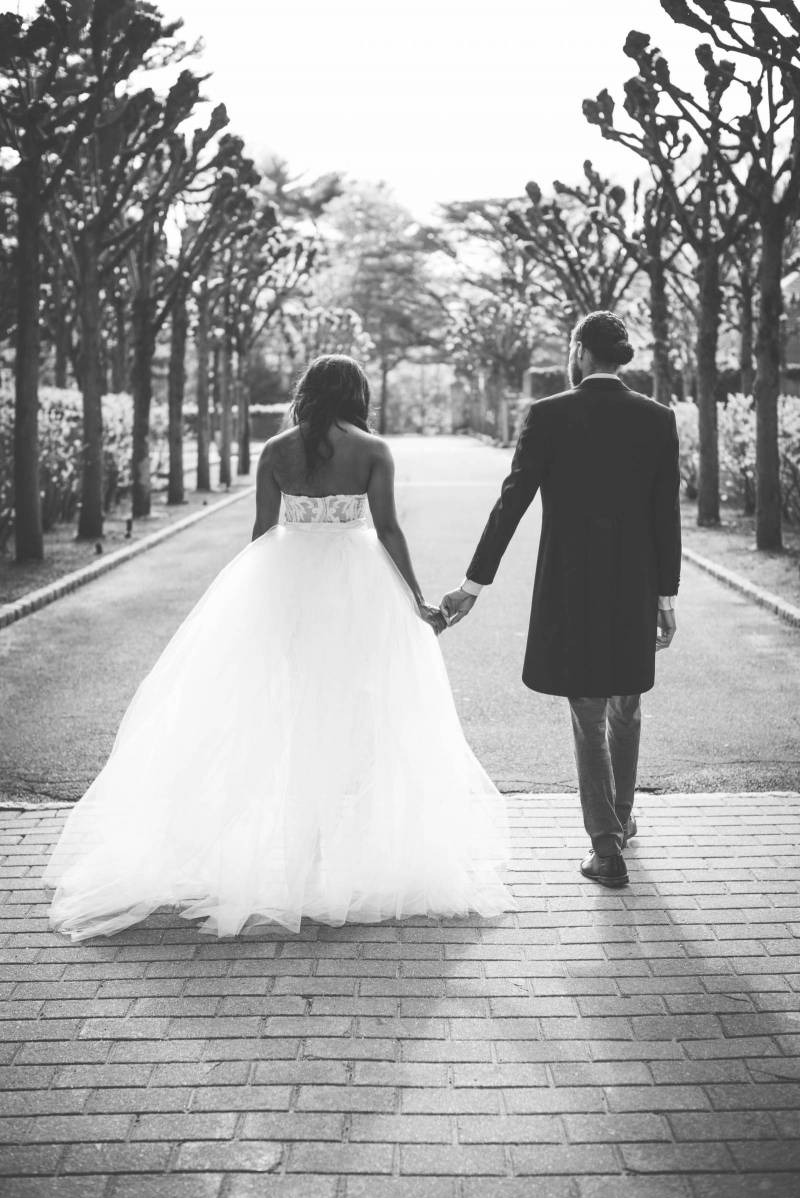 Have you started planning your wedding?
Yes we have started since a few months ago to make sure that we stayed within our budget. And so we did not feel rushed to make a decision, especially since we have a home to take care of now. We are looking forward to including our friends and family into our vision. We have carefully crafted our favorite things into the details and how we like to live. Chauncey (being in the culinary industry) is very involved with the caterer on the menu. I am working in adding the luxury touches to the experience from the invitations to the banana pudding cart at the reception. I am truly excited about the video thank you cards by Engaging Invites!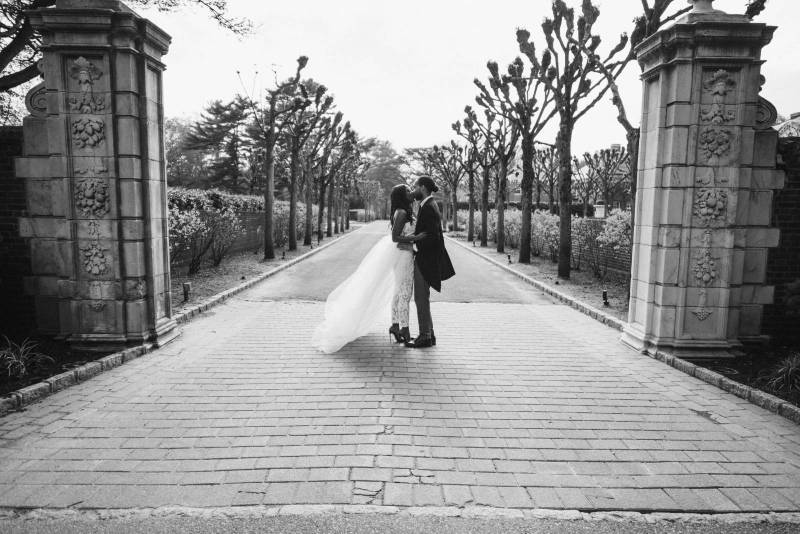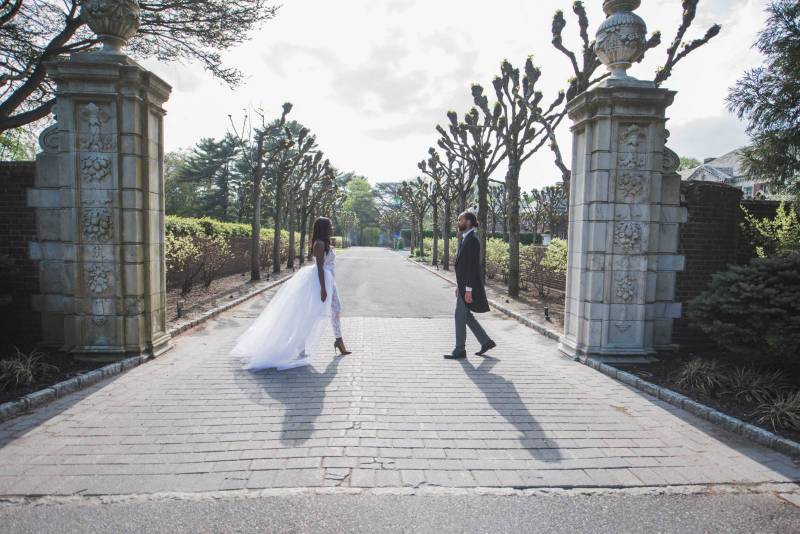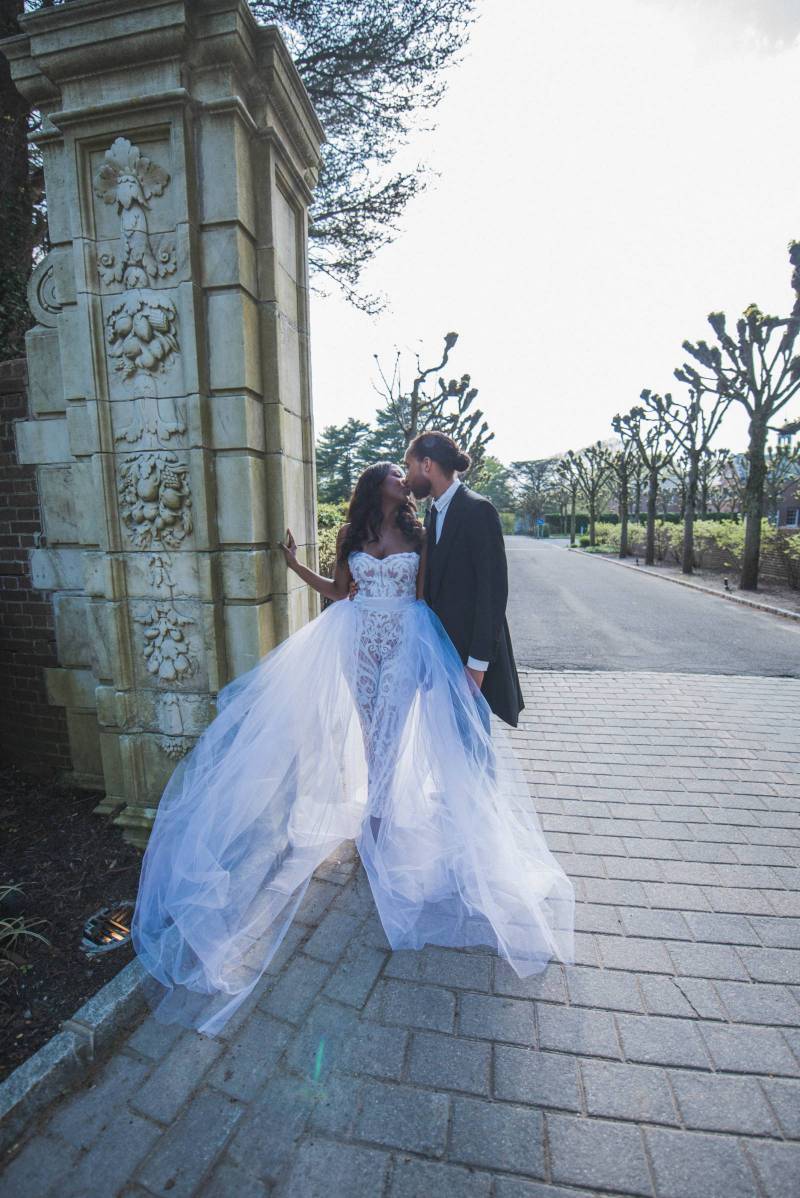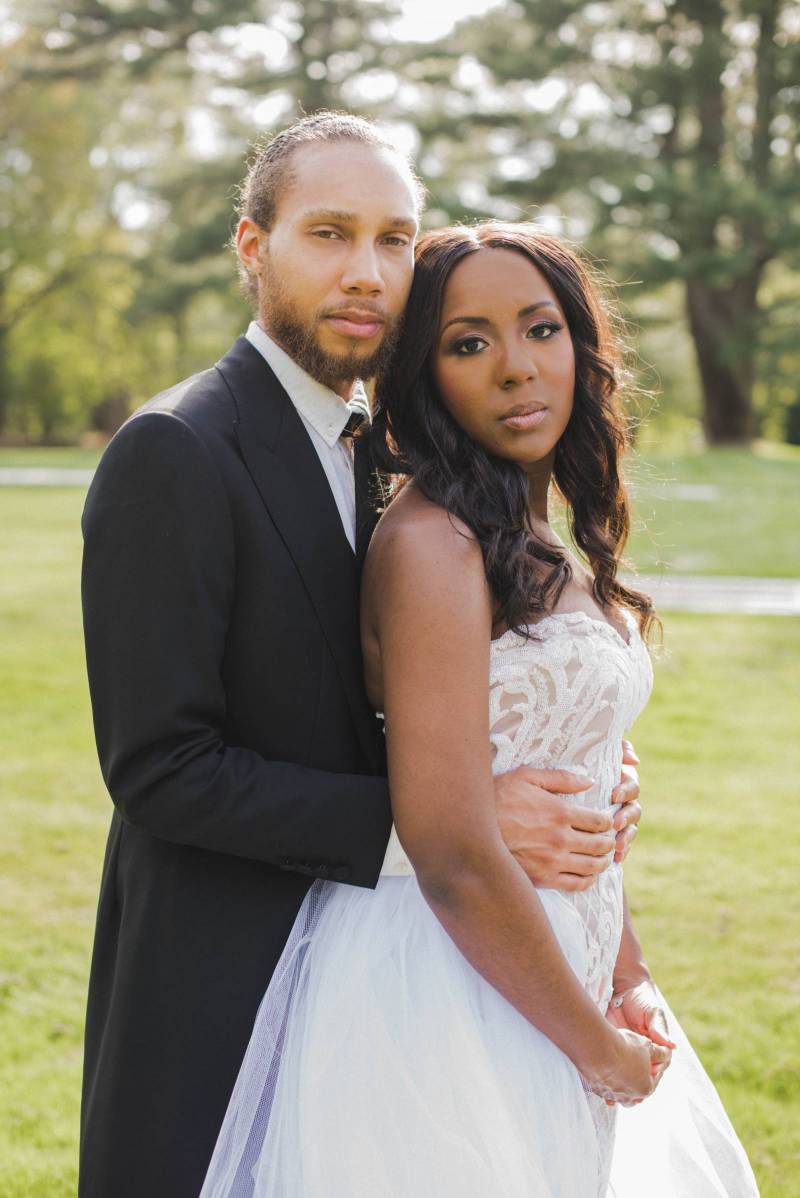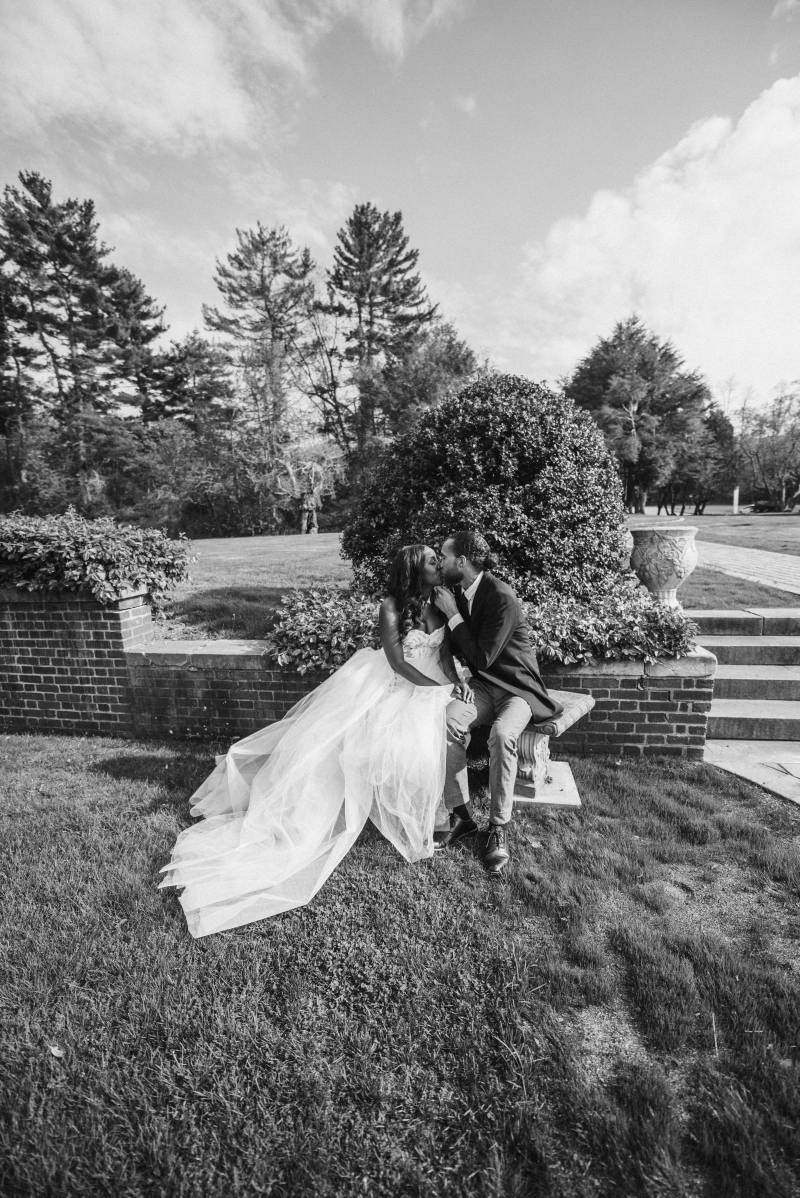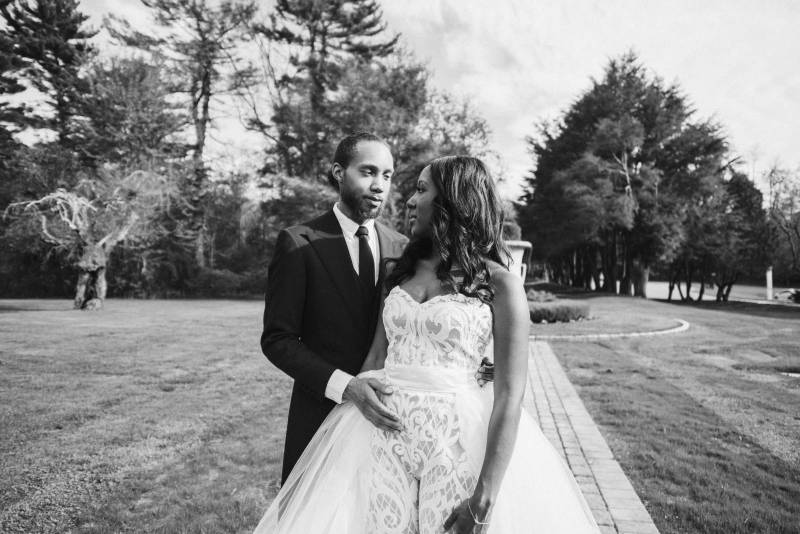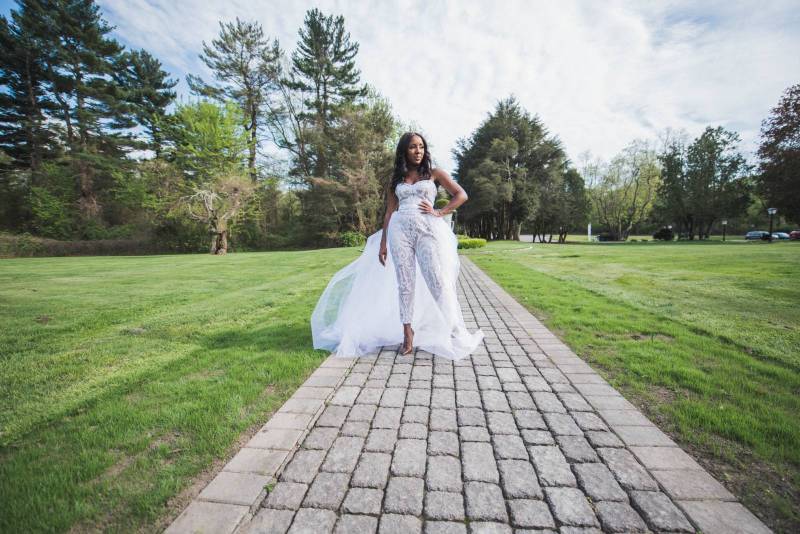 What are you most looking forward to about your wedding?
We are looking forward to celebrating with our families. Unfortunately with my family, we have become so busy that we only get together for the sad events. I am truly elated that we are planning for a positive event. This will hopefully be the start of a new beginning.
Congratulations to the happy couple! We wish you a wonderful wedding and marriage.