Angela had just relocated to Atlanta, Georgia when she first met Courtney. He was her next door neighbor. Besides him becoming her best friend, he quickly became her everything! Three years later and this adorable pair went on a cruise where Courtney proposed to me in front of everyone. Angela's favorite song played in the background and it's a moment she'll never forget. Take a hop down memory lane and check out Angela and Courtney's intimate wedding, captured by Andre Brown Photography.
Bride: Angela Oglesby
Groom: Courtney Oglesby
Wedding Date: September 19, 2017
Wedding Venue: Carnival Cruise Beach Wedding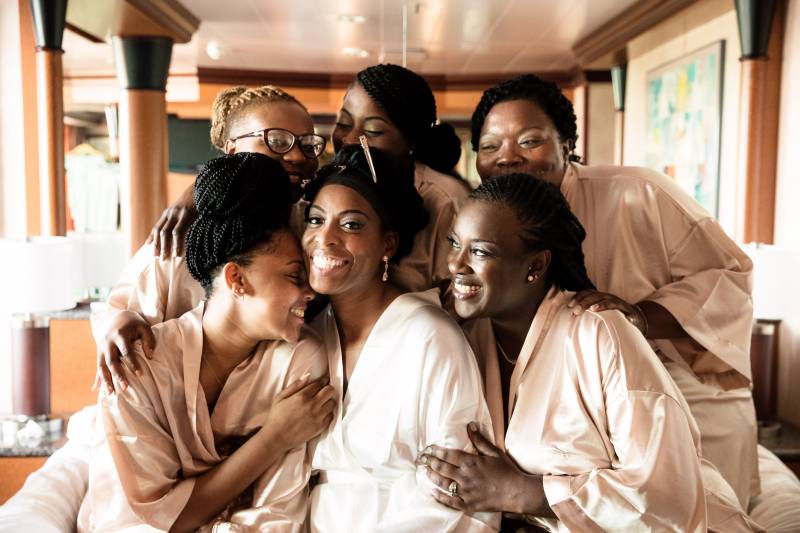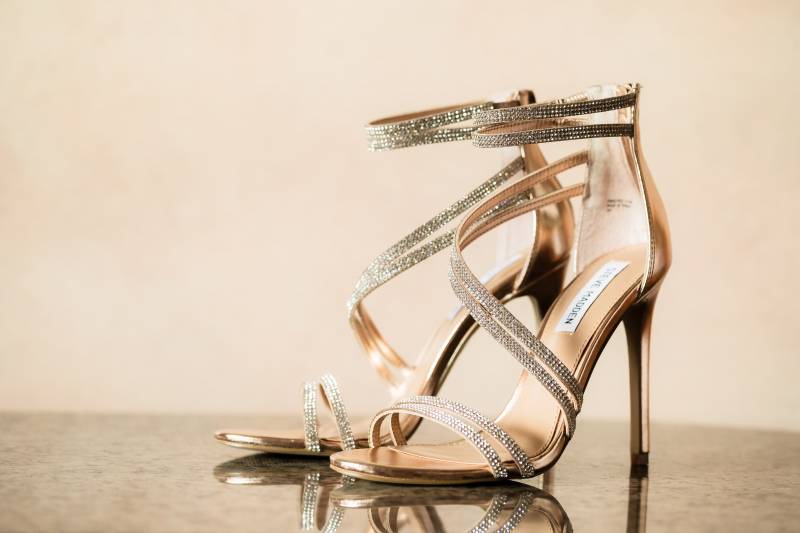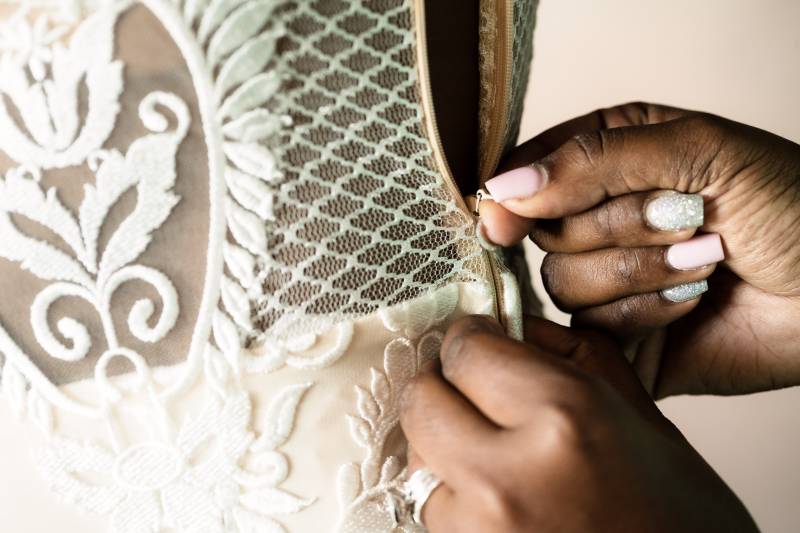 Why did you select your wedding venue?
It was all inclusive, so it was the best of both worlds. All we had to do was show up for our vacation and beach wedding. Both sides of the family were coming from different states, many had never cruised before and everyone wanted to visit Grand Turk. The only thing I did myself were the gift bags for my guests.
What was the inspiration for your wedding?
Our inspiration for the wedding was simply a beach full of sand and turquoise green waters.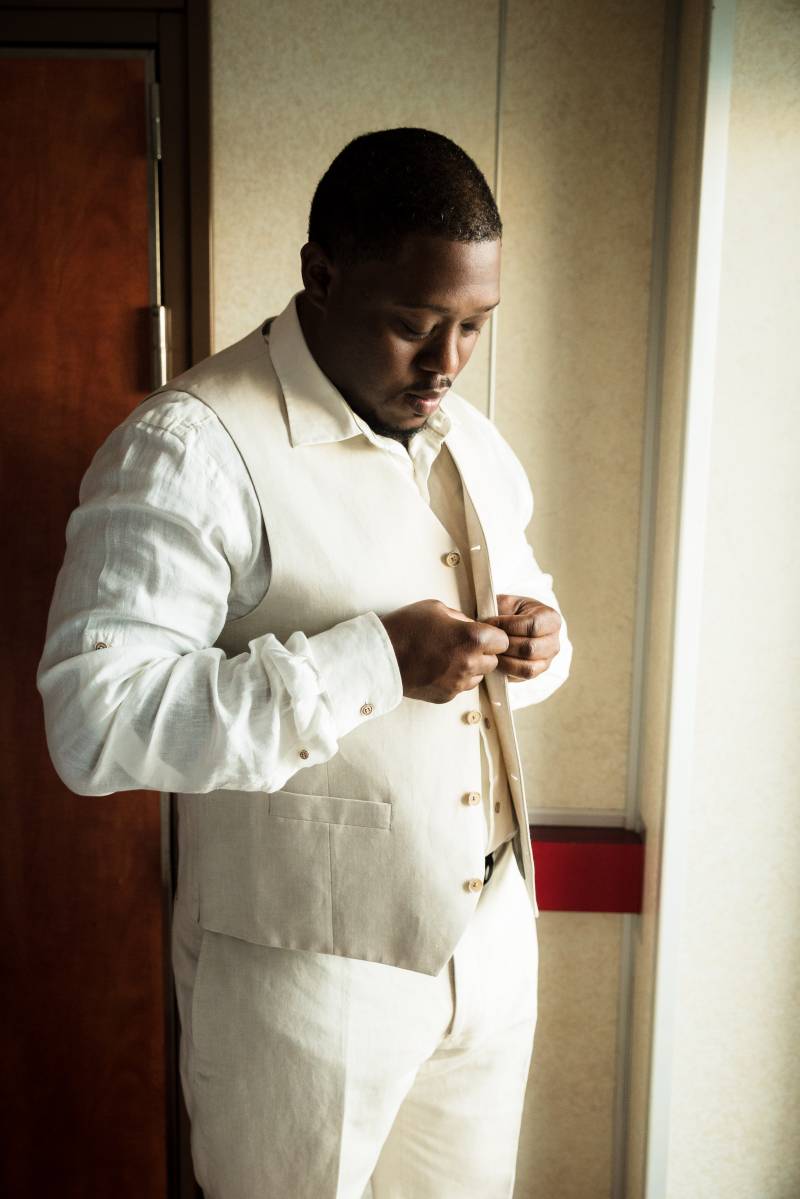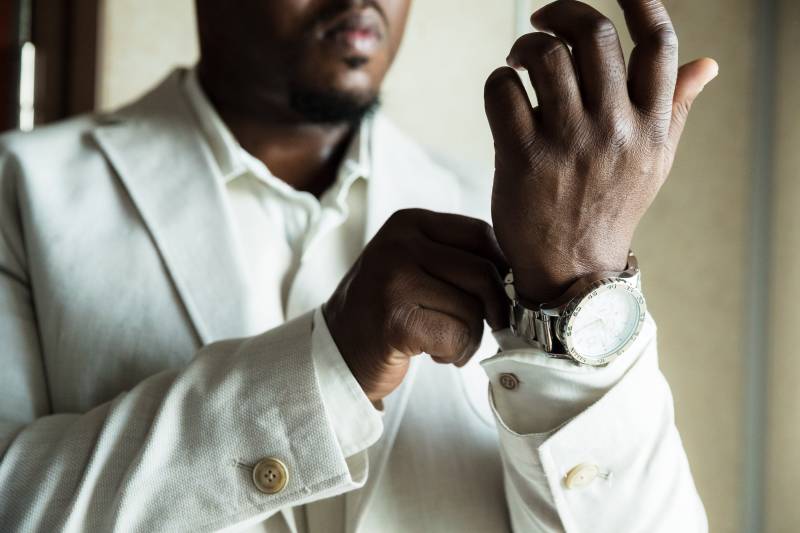 What is your best memory from your wedding?
There were two: walking down the aisle and the way my husband watched me, and looking back at our wedding pictures to see that everything turned out so beautiful. I was so happy in every picture.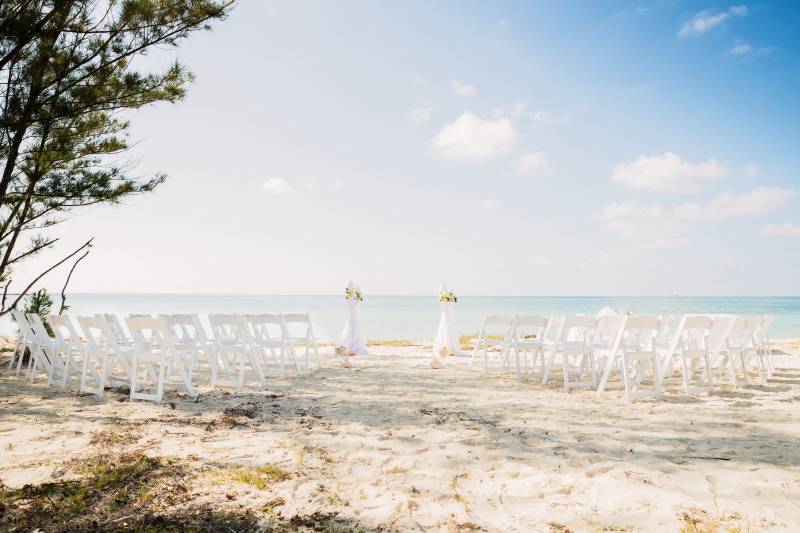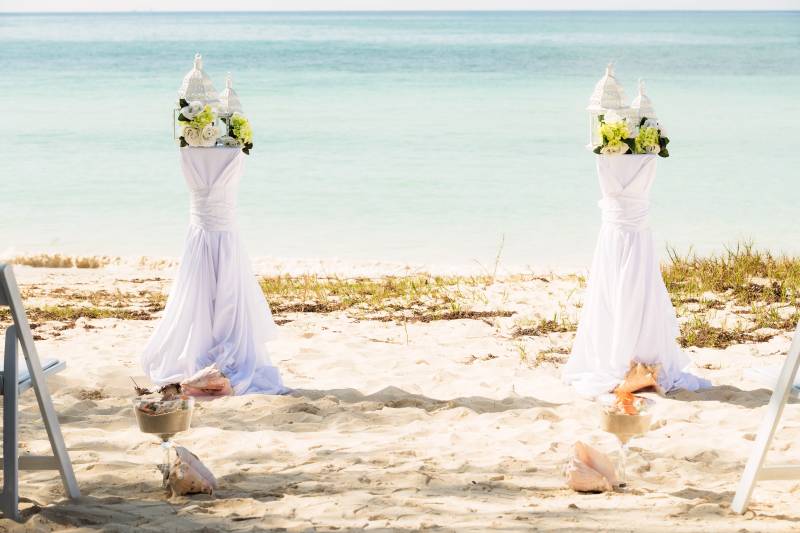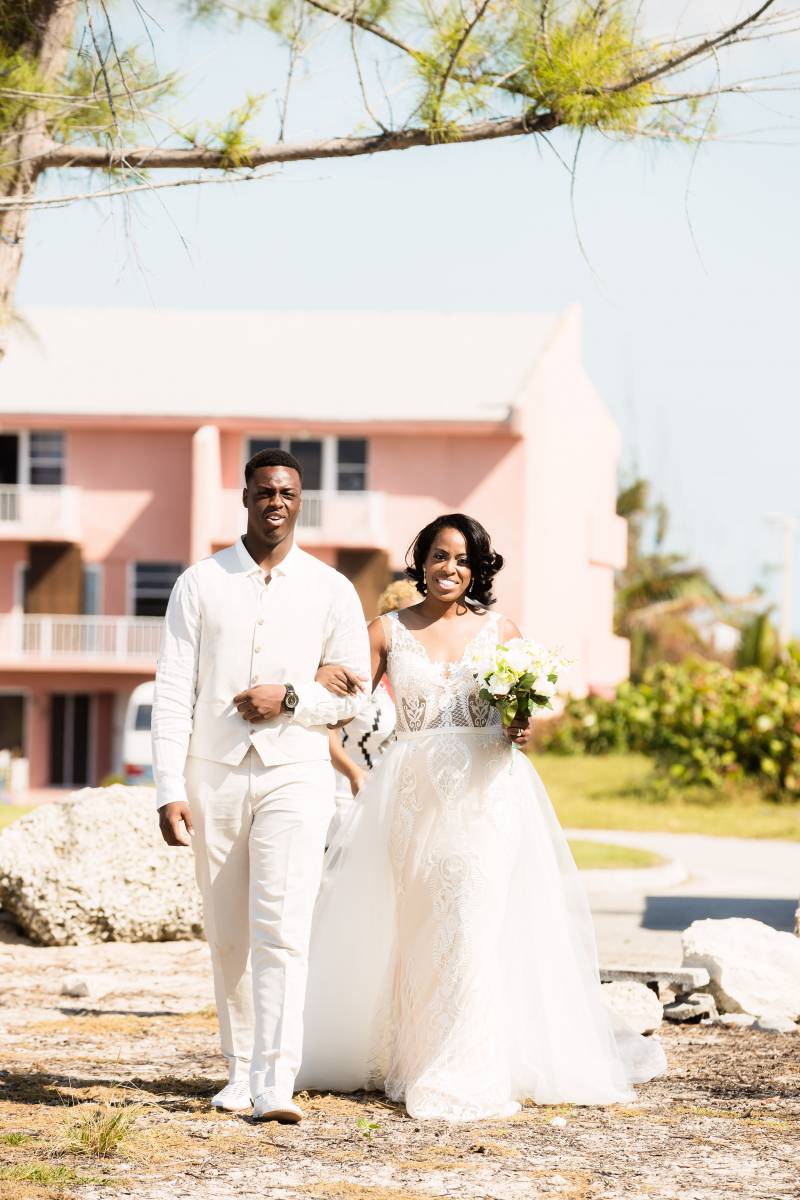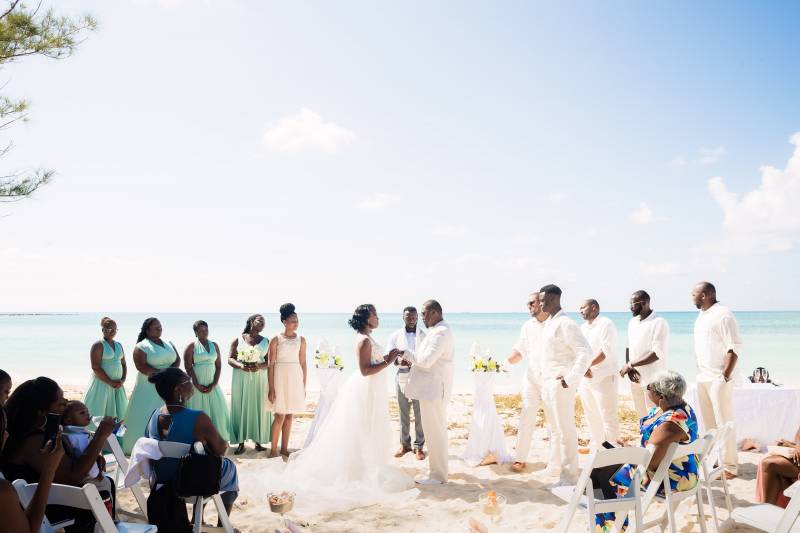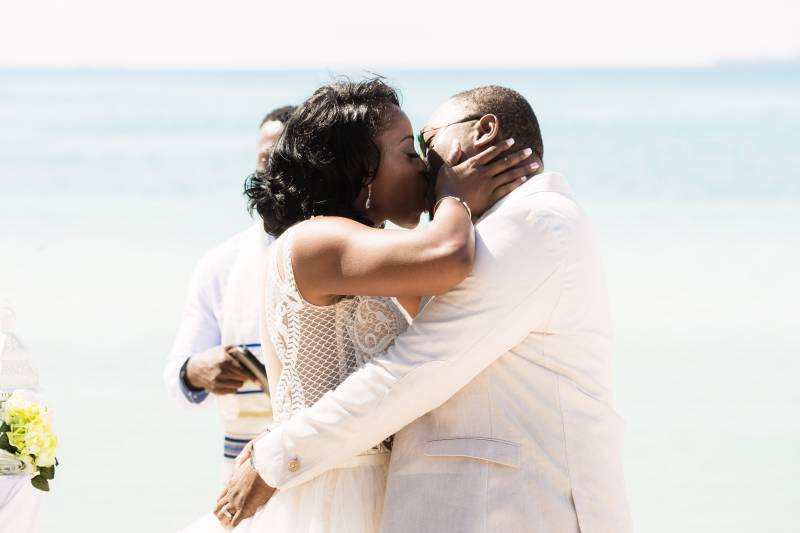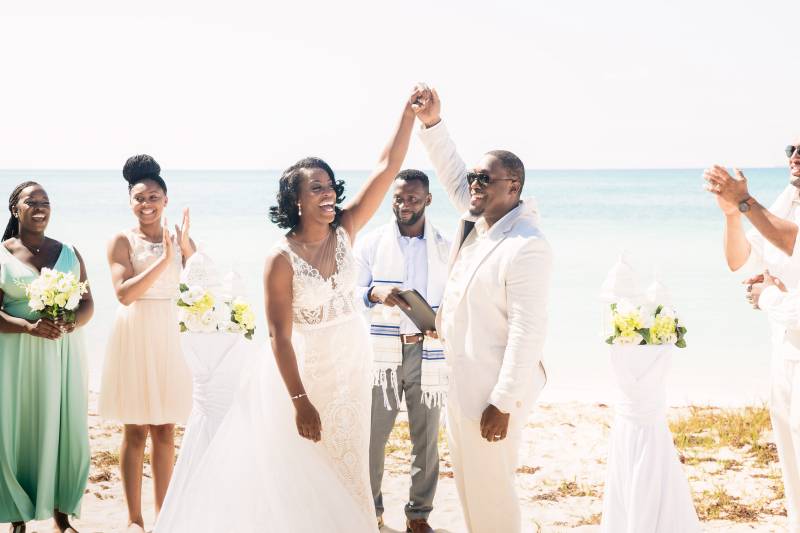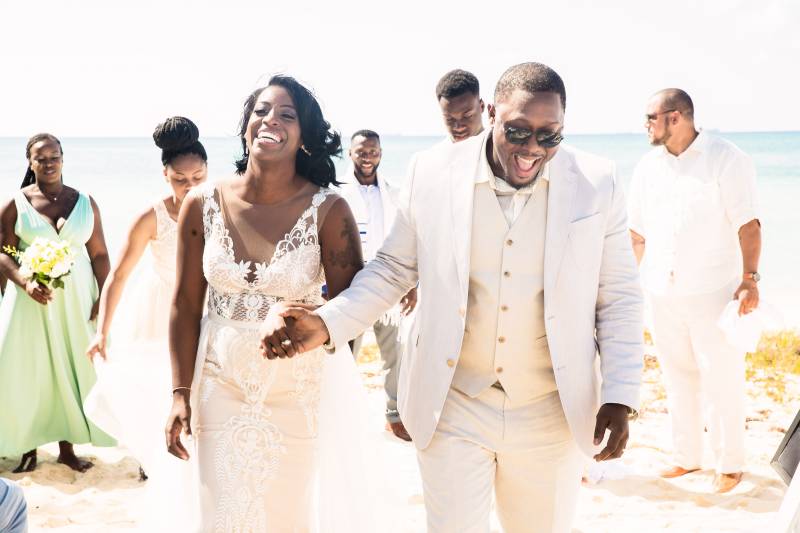 Describe your wedding dress. Who was the designer? What was wedding shopping like for you?
My wedding gown was ivory and champagne in color. It was made out of lace with a swimsuit style at the top and mermaid fit at the bottom. It was two dresses in one and the train was detachable. The designer was Eva Lendel. Wedding shopping was hard, I had found my dress online and no store carried anything like it.
Who designed the groom's tuxedo?
We kept it simple and got a tux from Men's Warehouse.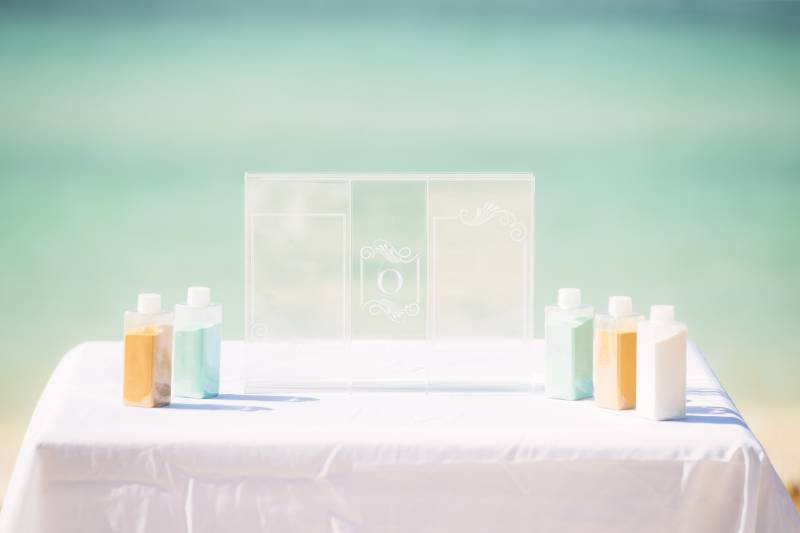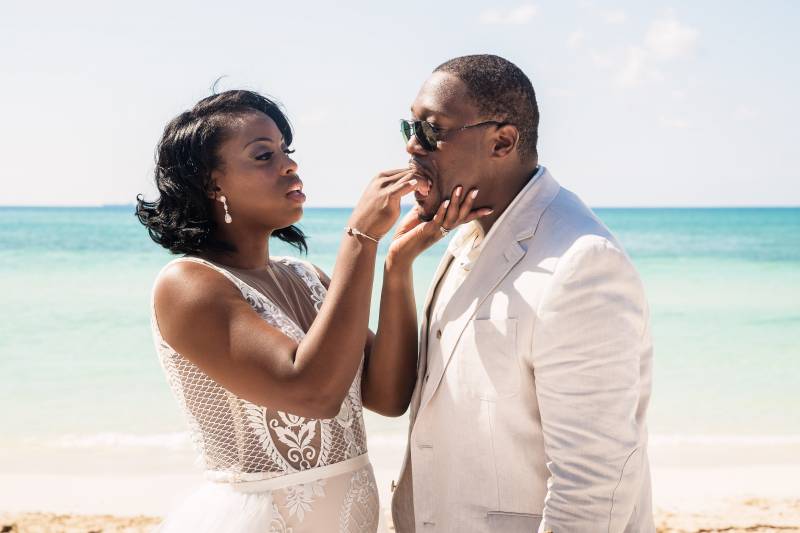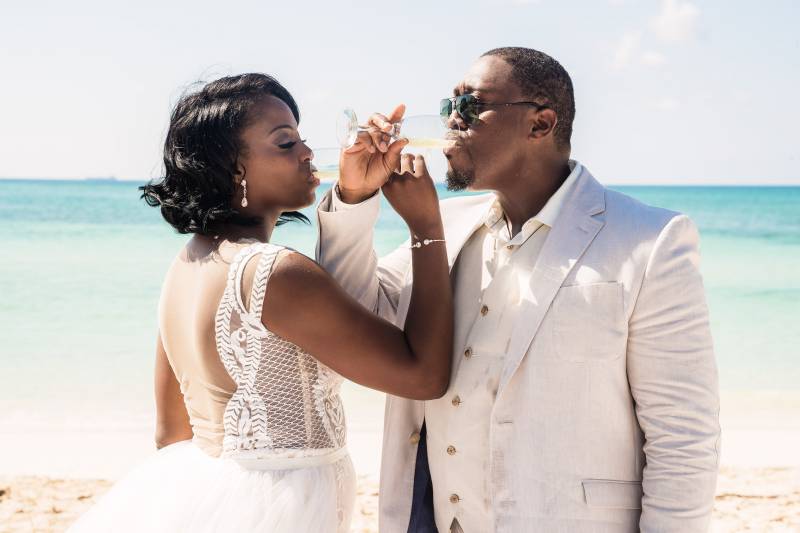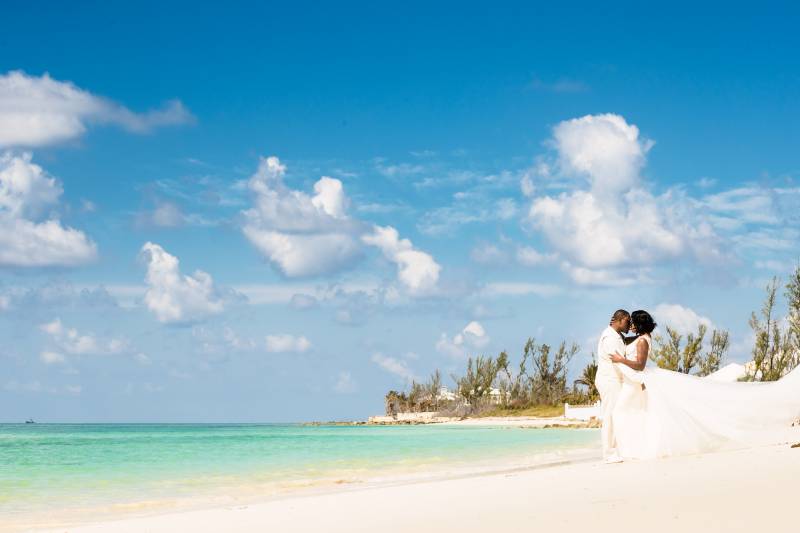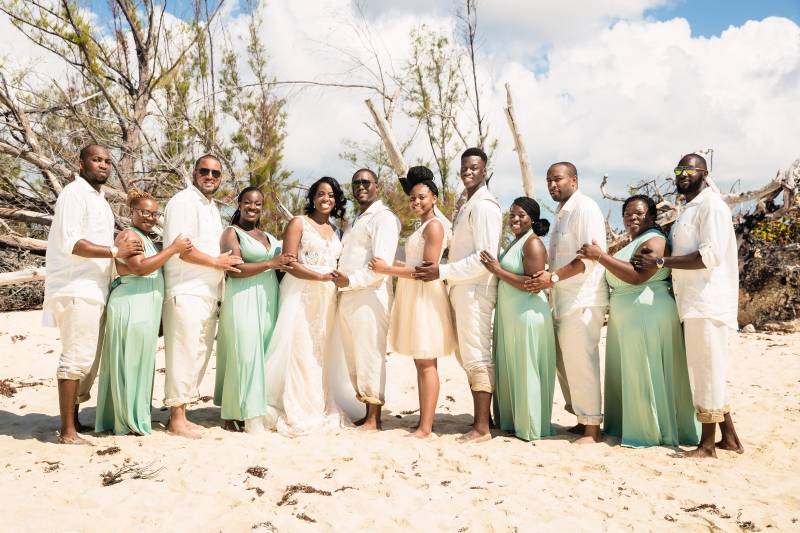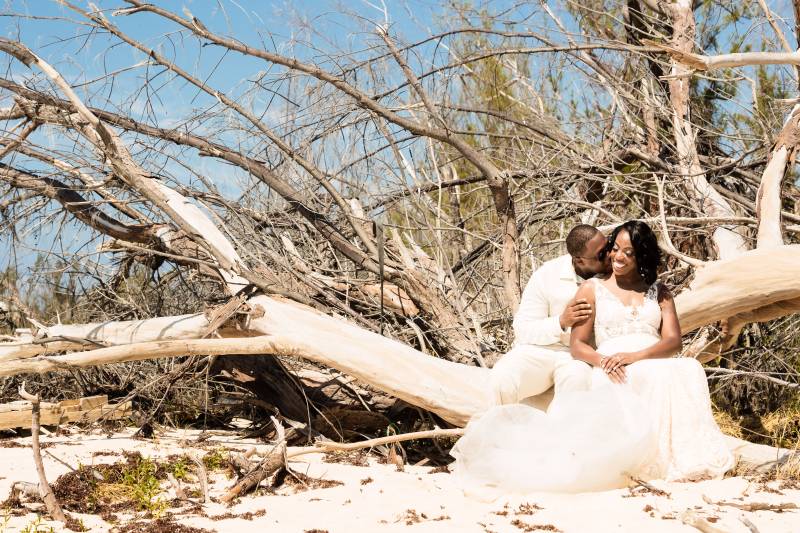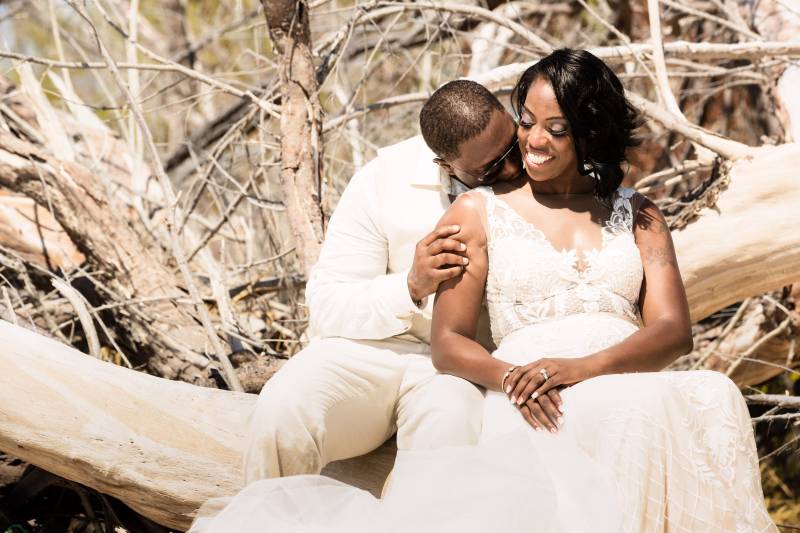 Wedding song:
Our first dance was to "Maker of Love" by Raheem DeVaughn.
What is the best wedding advice you can give to engaged couples?
Take lots of pictures! You spend all that time and money for this one special day only to enjoy it for a few hours. When it's all said and done you will always have your pictures to go back to.
Congratulations to the newlyweds! We wish you many years of wedded bliss!