The first time Kisna and Stanley laid eyes on each other was at the very place mothers say is a gold mine for finding a future, the church. The year was 2009, and both of these spiritual devotees happened to be at a church function. Kisna was a visitor at the time and Stanley was so taken aback by her beauty that he told himself that he had to go and make an introduction. At the time, though, Stanley did not have the confidence necessary to muster up and talk to her because he honestly felt like she was way out of his league; but something deep inside told him that if he did not at least introduce himself he'd probably go on to regret it for the rest of his life. After the festivities, Stanley decided to do what many would say today, "shoot his shot," despite all his nervousness. With his heart racing in his chest, he sought Kisna out after the function and waited until she was alone to approach her. He made his way over sheepishly and with no lame pickup line ready, he opened up his mouth and said: "Hi, my name is Stan." Kisna followed suit by introducing herself with a gorgeous smile. From there, this pair began to establish a friendship that spanned the course of two years. That friendship led to developed feelings and the beginning of what Kisna likes to say was five long years of courting. Throughout the many laughs, memories, triumphs, and even the tribulations that often tested their relationship, this lovely couple both came to the conclusion that they could not imagine living life without each other. And that's why Kisna and Stanley have decided that it's time to make this love last forever as husband and wife. To celebrate this occasion, this devout couple commemorated their engagement with a photo shoot in their hometown of Pompano Beach, Florida. Check out their alluring outdoor engagement session, captured by Reem Photography.
Bride's full name, age and occupation: Kisna Noel, 25, PI Legal Assistant
Groom's full name, age and occupation: Stanley Bonhomme, 26, IT/Web Developer
Place of residence: Pompano Beach, Florida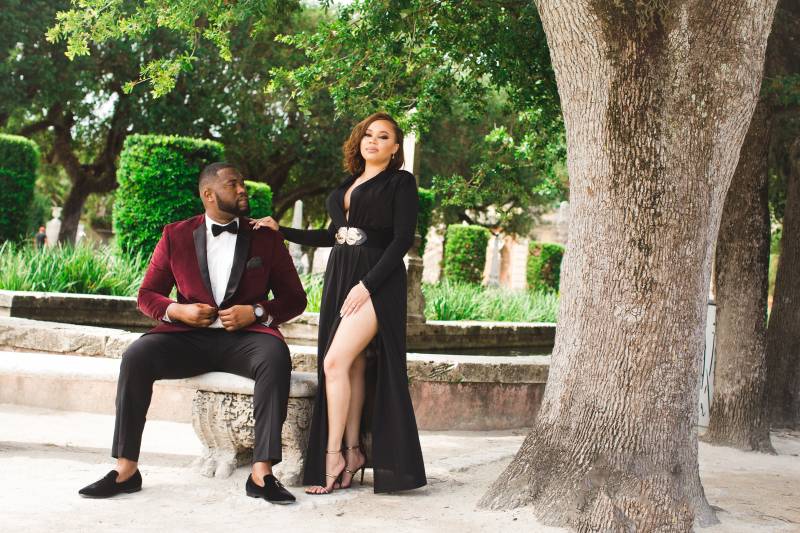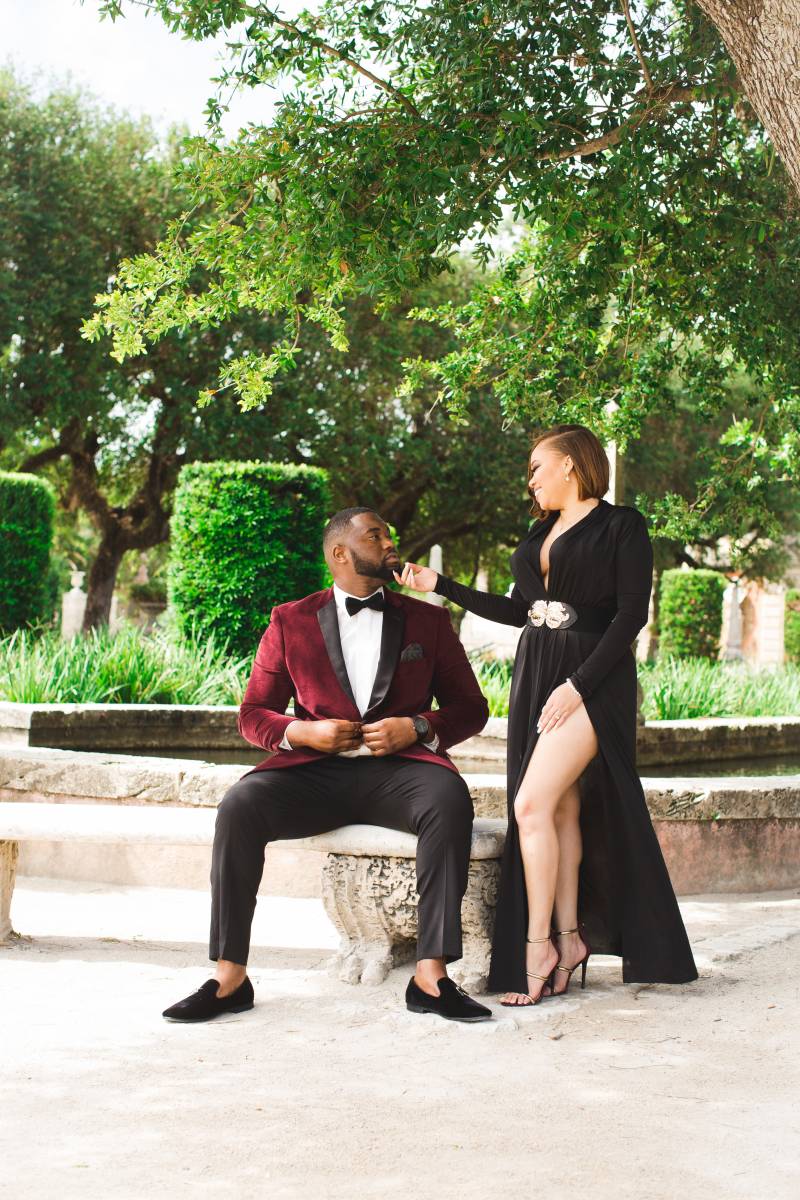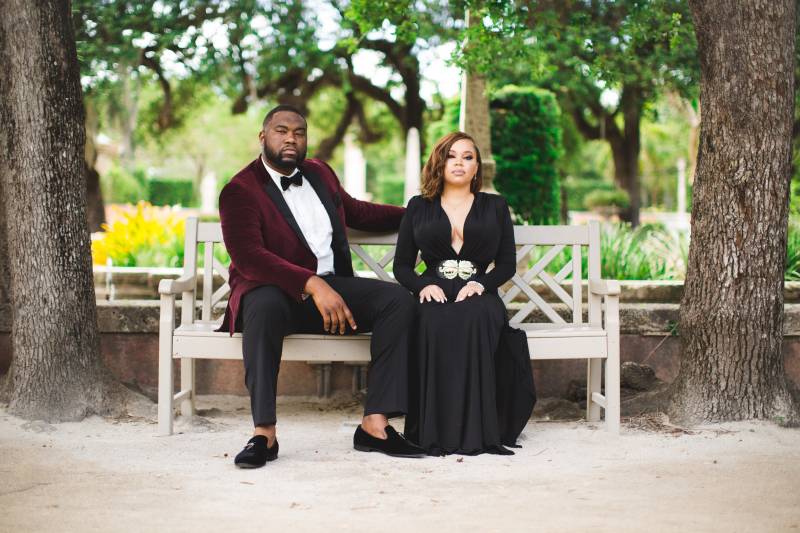 Engagement story:
Our engagement was very intimate, it was just him and I. It happened on a Saturday on the pier of Deerfield Beach, the same place he asked me to be his girlfriend. We took a walk on the pier
and while walking we started talking and reflecting on our relationship. We talked about how we have grown together and individually, the trials that we went through together, the moments where things got so intense in our relationship and we came very close to giving up on one another for good. We shared our feelings to one another again and how we cannot imagine our lives without each other. We sat down on the bench that was closest to us and Boom! that's when it happened! He got up , turned towards me and got on one knee . He asked me " Kisna will you be my wife?" there was tears of joy flowing uncontrollably before I can even respond, and finally I said "yes about time!". That day alone was one of the best days of my life and I can't wait to live forever with this amazing gift of mine.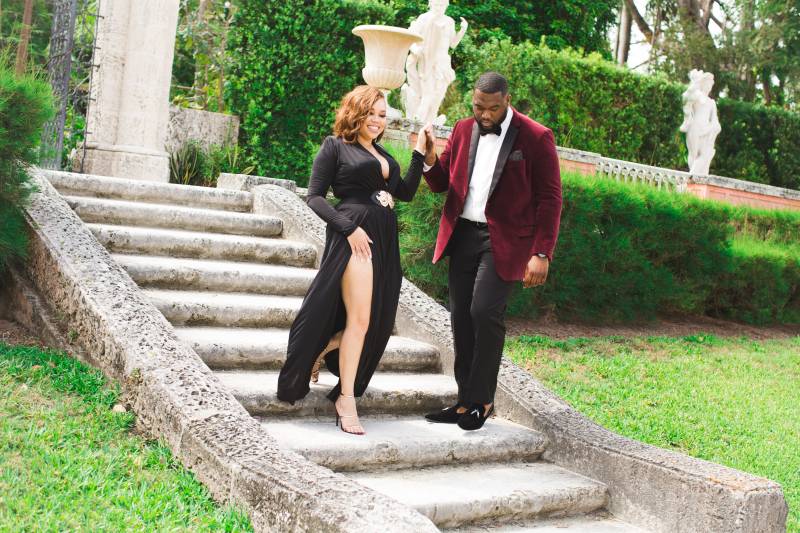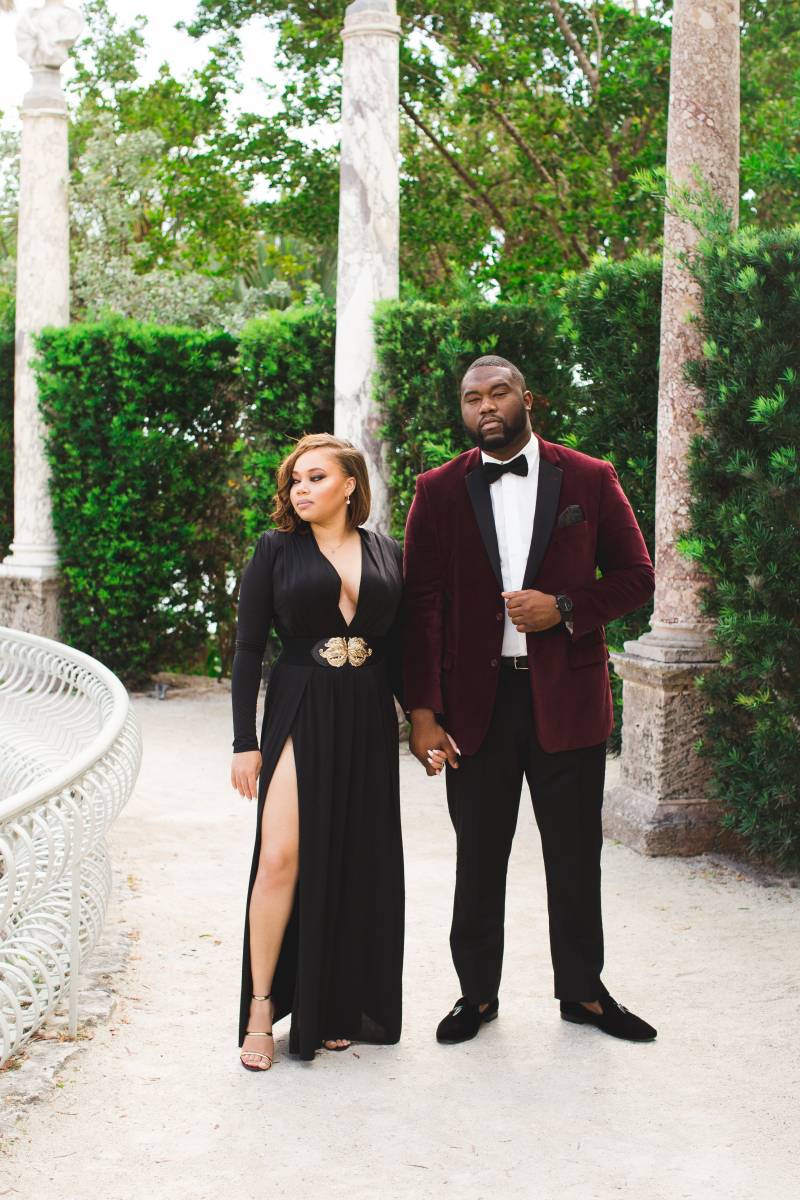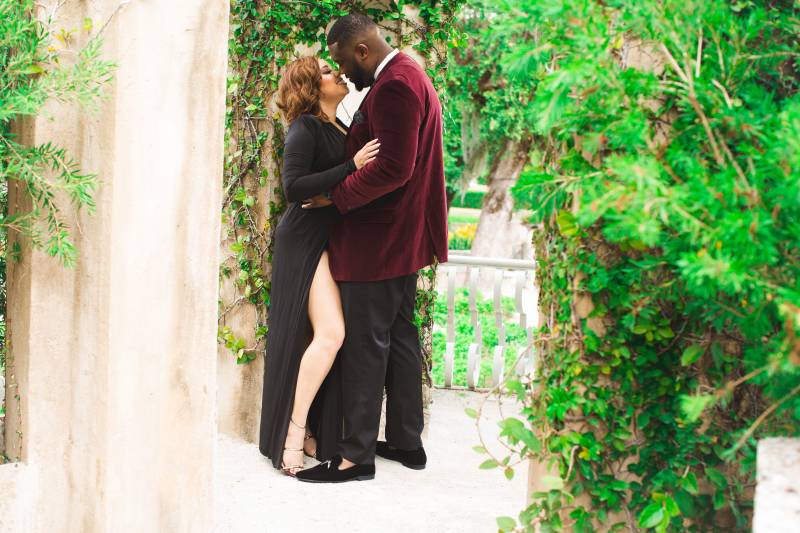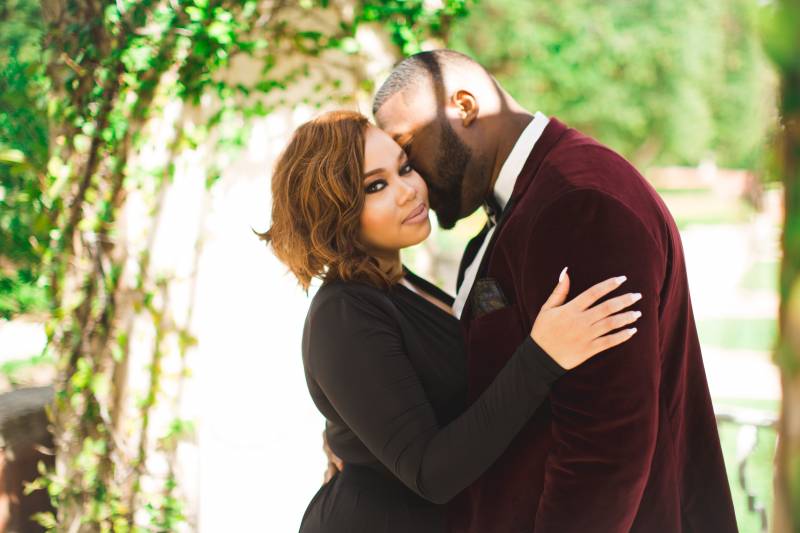 For the Groom: Walk us through the behind the scenes of creating this special day.
When it came to the proposal, I was definitely filled with a lot of nervousness and emotions at the same time. If anything, I knew that I wanted to make it a special and unforgettable moment for us. When it came to planning for the day I had one hundred and one ideas on how to do the proposal. I received so many ideas and suggestions from some family members and friends which made it even harder for me. I ultimately decided to make the moment more intimate rather than make a big grandiose event. I told myself, "She is a simple woman so just keep it simple." I planned it out by having a romantic walk on the pier at the beach to talk and watch the sun fade beneath the horizon to the west of us. I also made sure to let her family and friends in on the proposal and worked with her Mother to plan an engagement dinner that would take place right after the engagement. I made sure to have the reservations made at her favorite place and some fine wine at the table. After all the planning ahead all was left to do was execute the plan and ask the love of my life to be my wife.
What makes your love special?
Our love is special because of the strong foundation that we have that started with our friendship and of course God being the center of it all. But most importantly our love for each other and patience with one another.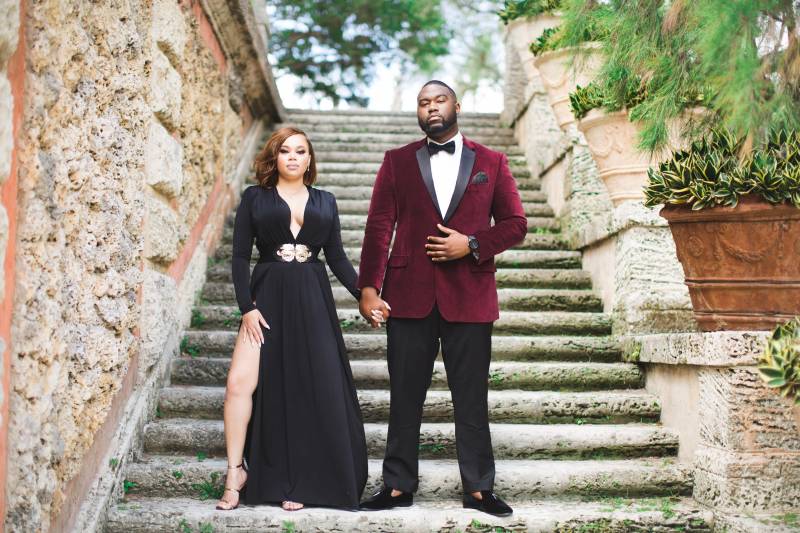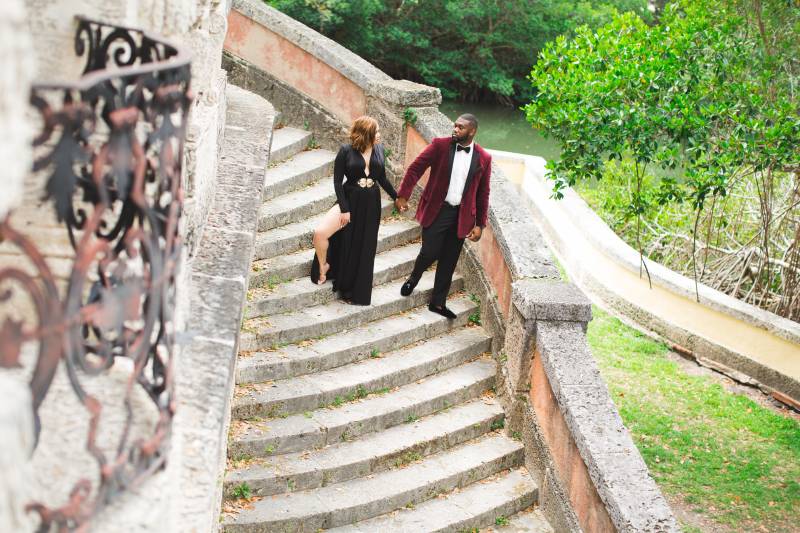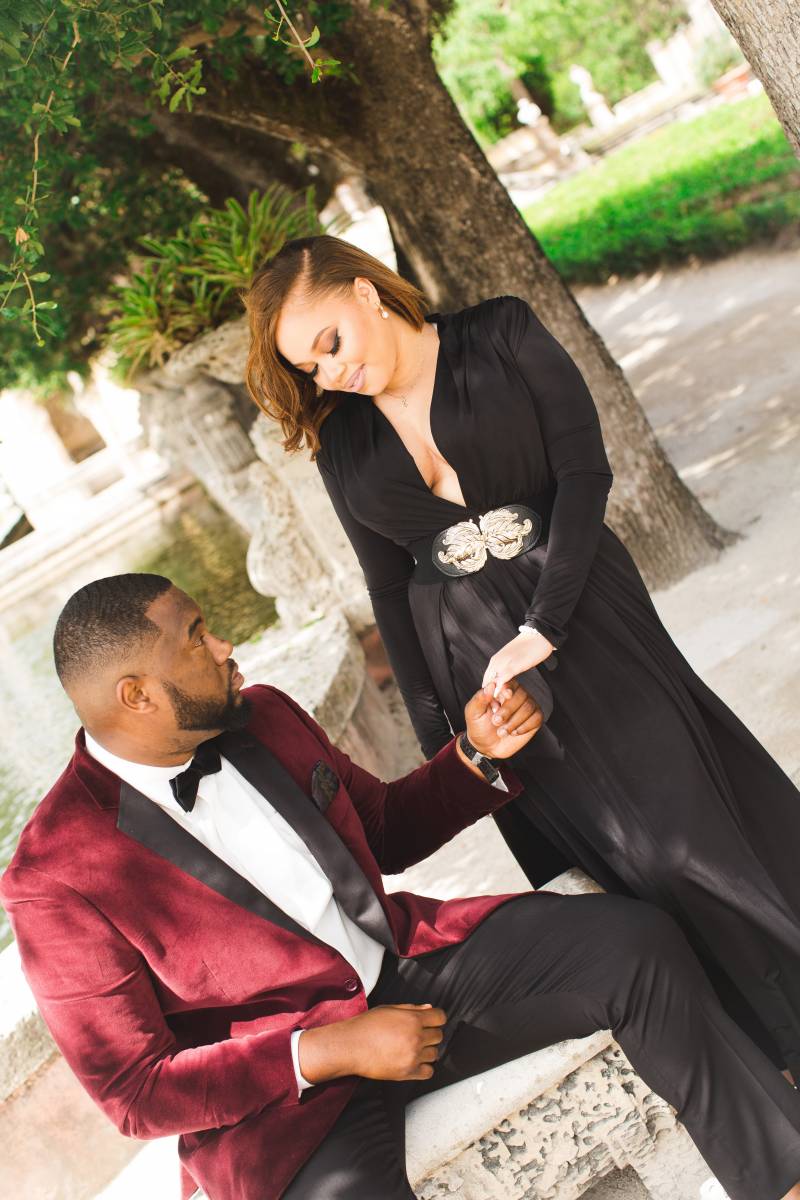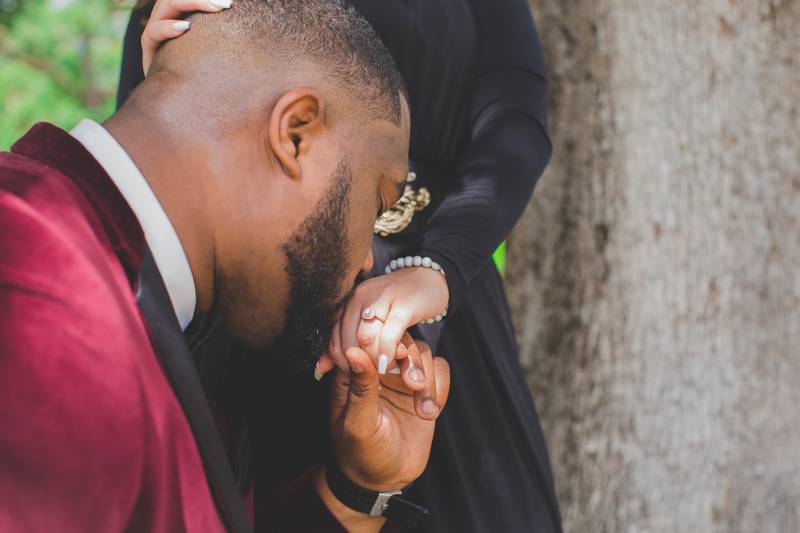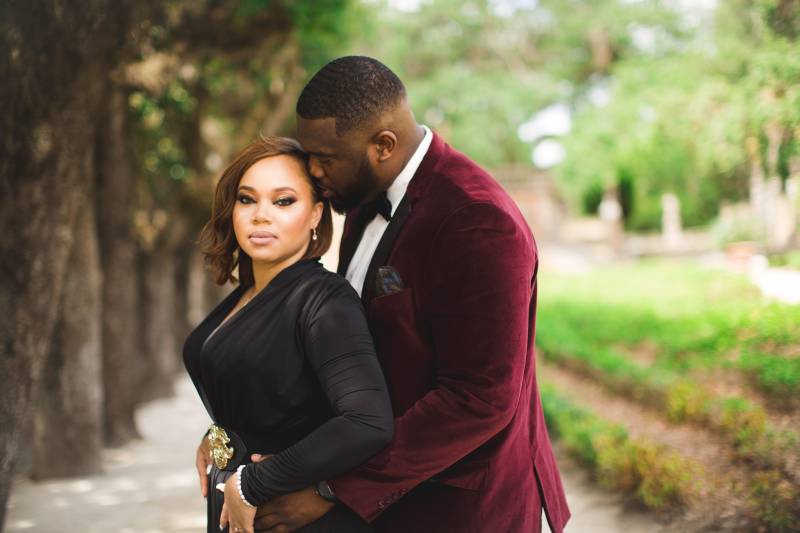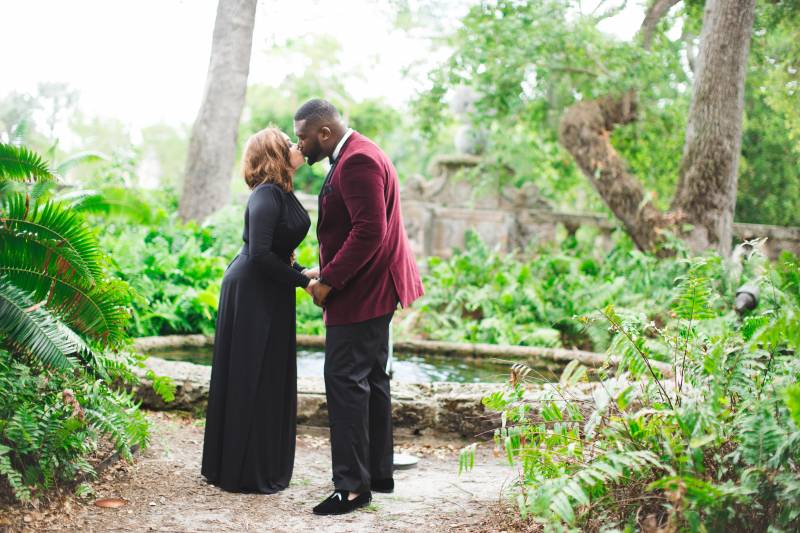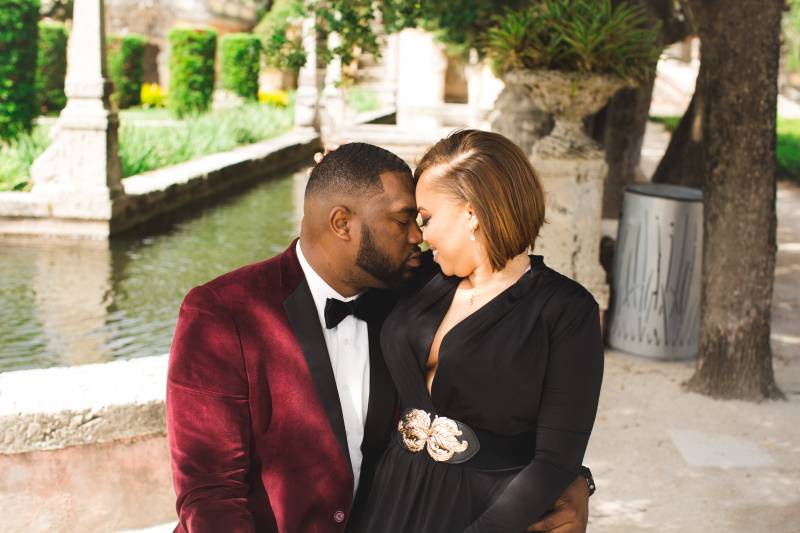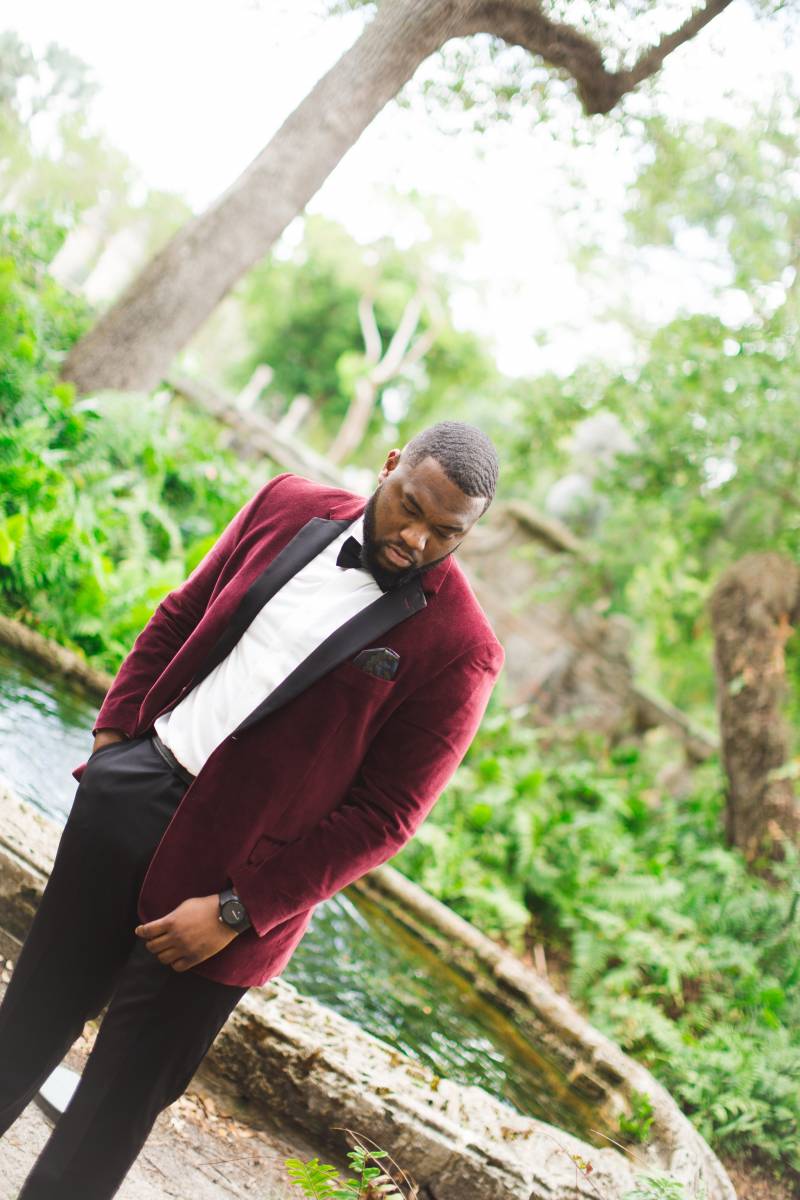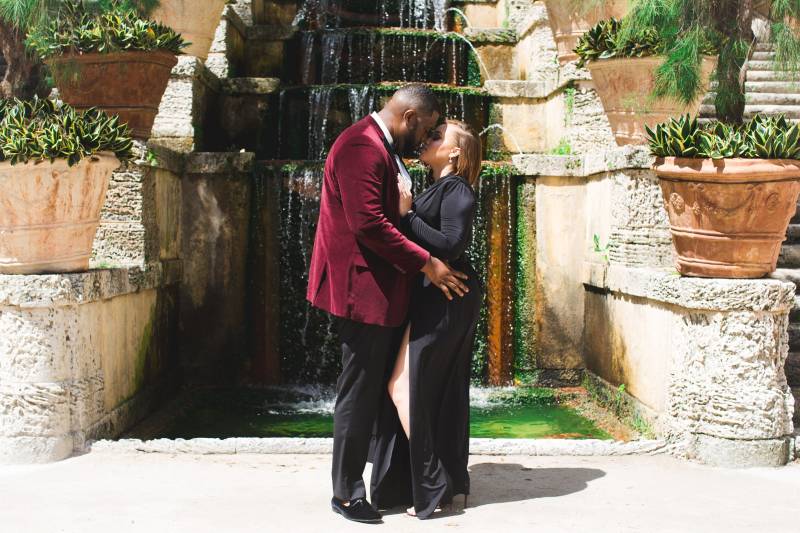 What was the theme of your shoot?
We didn't have a theme for our shoot, Stanley and I are two free spirited and simple people.If anything we wanted it to be classy and fly. So I, the bride, coordinated our outfits and we just enjoyed every moment of our shoot. Our photos turned out amazing thanks to our awesome photographer Kareem. He did a great job capturing those special and intimate moment during the photo shoot.
Were there any memorable moments during the shoot?
The whole day was special for us, we got to connect on a different level and we just had fun..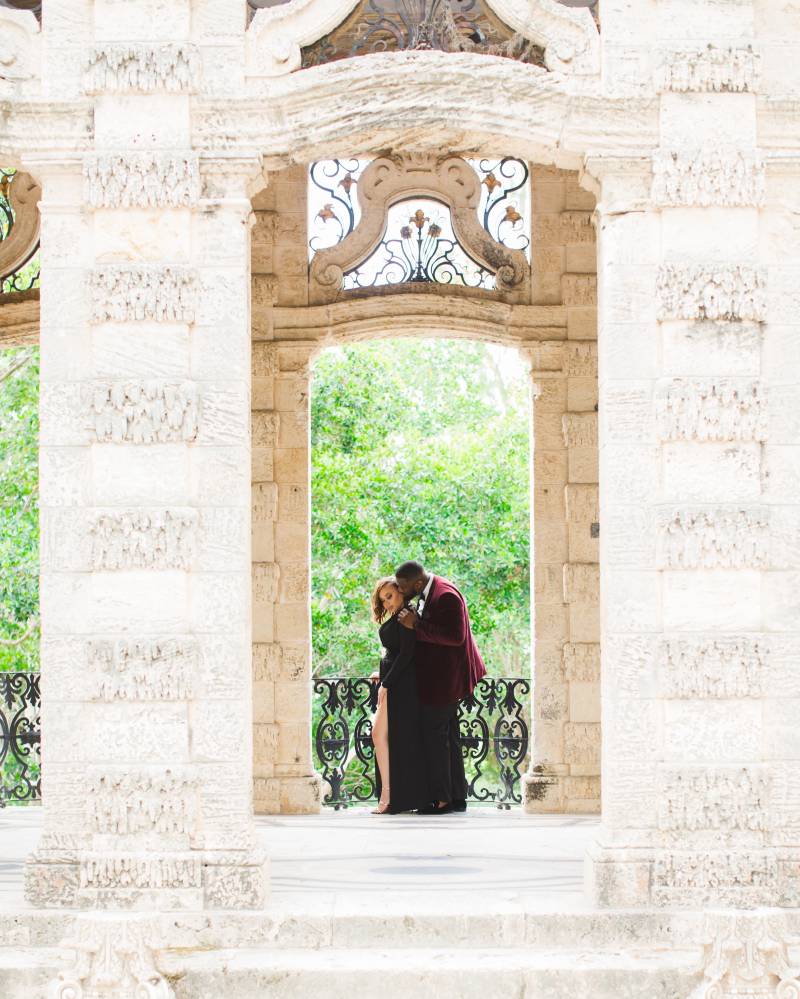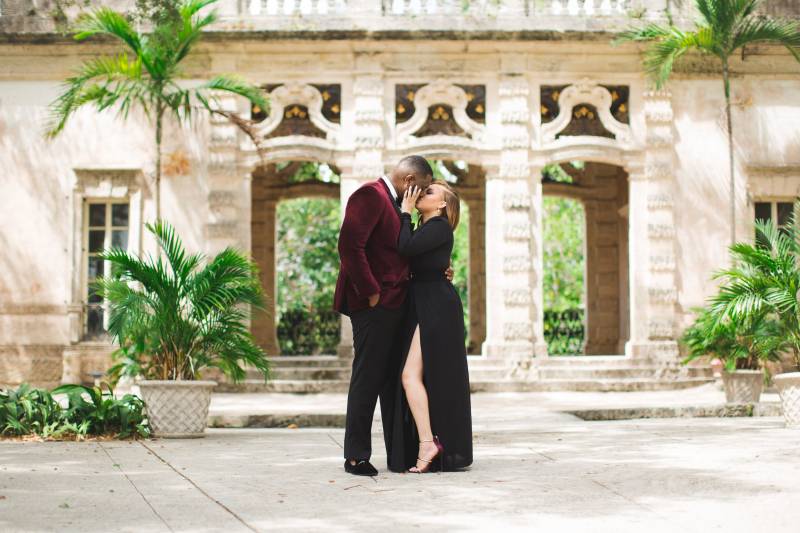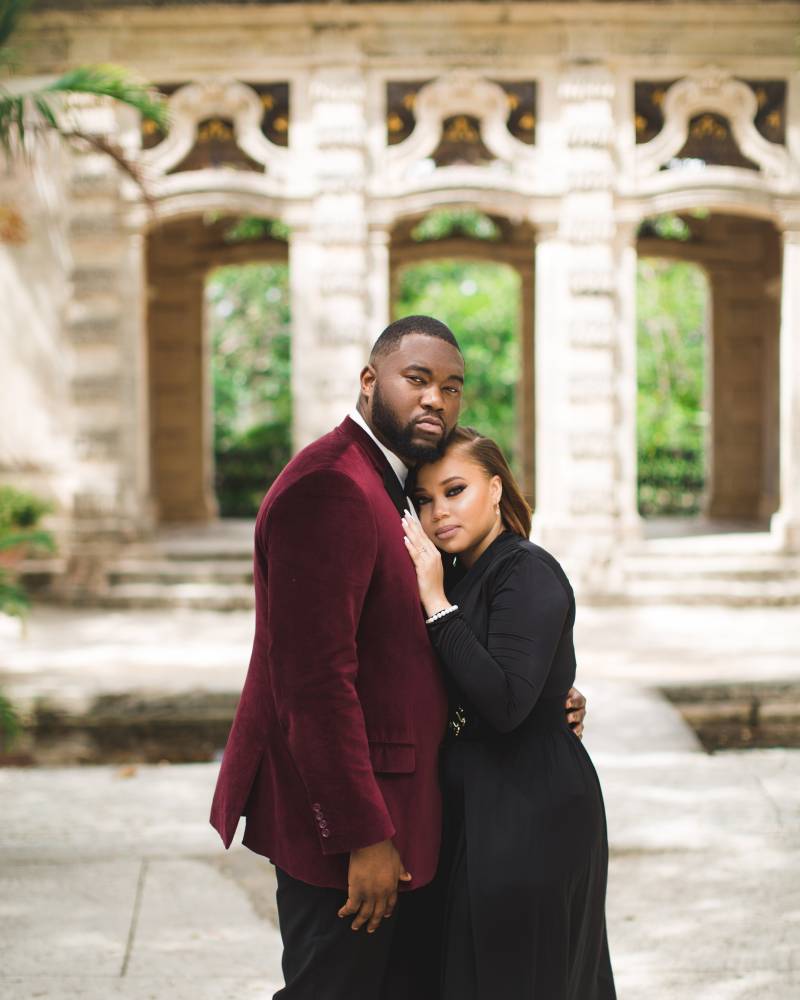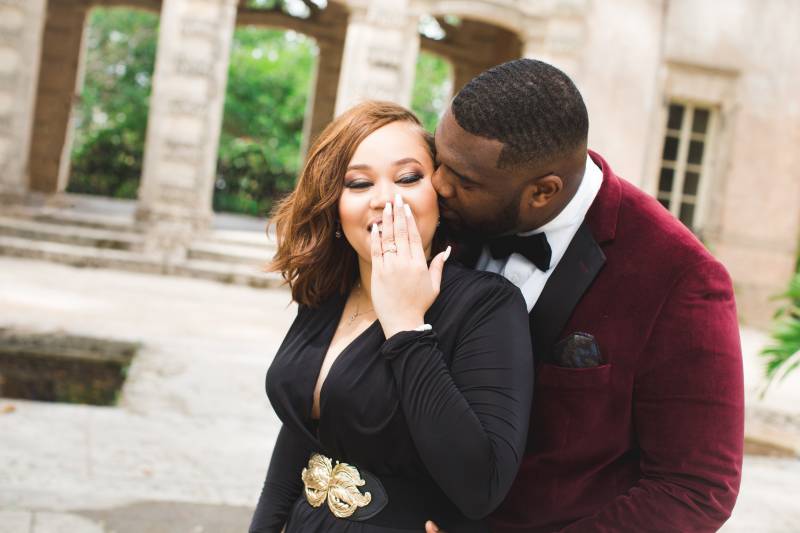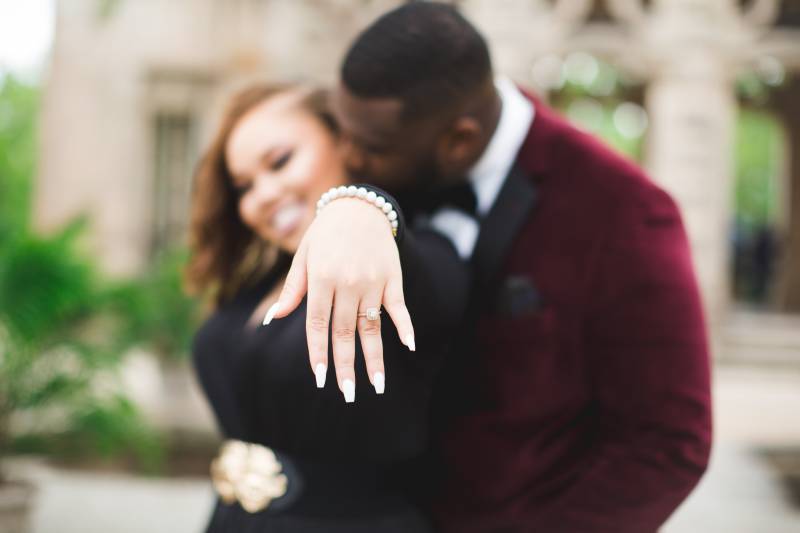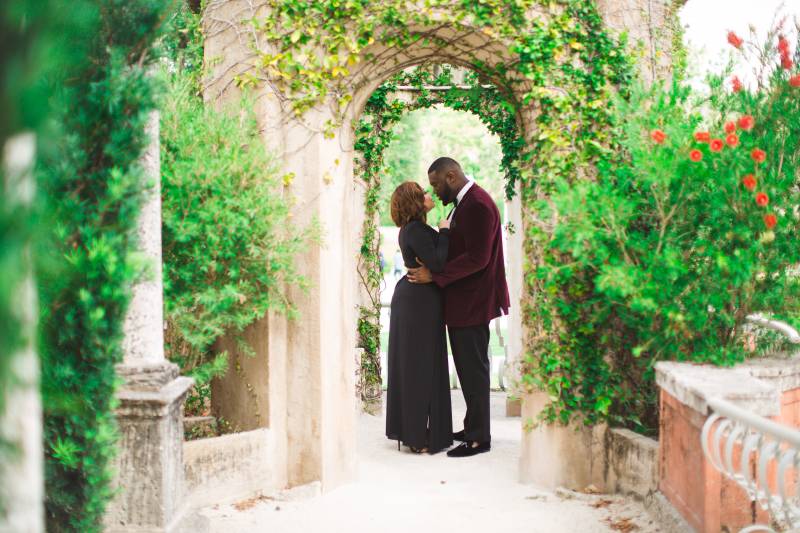 What are you most looking forward to about your wedding?
We are looking forward to finally sealing the deal before god, as well as having an opportunity to eat, dance and celebrate the beginning of our new journey with our close friends and families.
Have you started planning your wedding?
I started planning our wedding day two years into our courtship.
Congratulations to the happy couple! We wish you a fruitful wedding and marriage.