Elizabeth and Karl met during the summer of 2009 at a mutual friend's house. He was there hanging out with his friends while Elizabeth stopped by with a friend of her own to pass time until they made their way to a party. Karl would say he asked Elizabeth out more than once, but since she's usually right and her memory is awesome, she does not recall such actions. They began dating on April 21, 2012, and had been together for five years before Karl popped the question on their anniversary! A few months later, this loving pair married at The Douglas Entrance in Miami, Florida with a classic summer wedding. Check out their timelessly romantic nuptials, captured by Elizabeth Garay Photography.
Bride's full name, age, and occupation: Elizabeth Czaykowsky, 28, Activity Director
Groom's full name, age, and occupation: Karl Czaykowsky, 28, USPS Mail Carrier
Place of residence: Atlanta, Georgia
Wedding date: September 2, 2017
Wedding location: The Douglas Entrance, Miami, Florida
Honeymoon Destination: Cancun, Mexico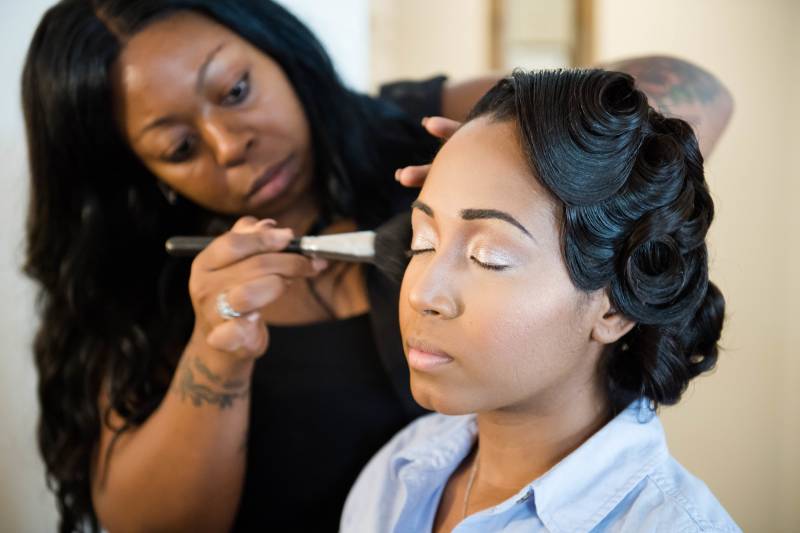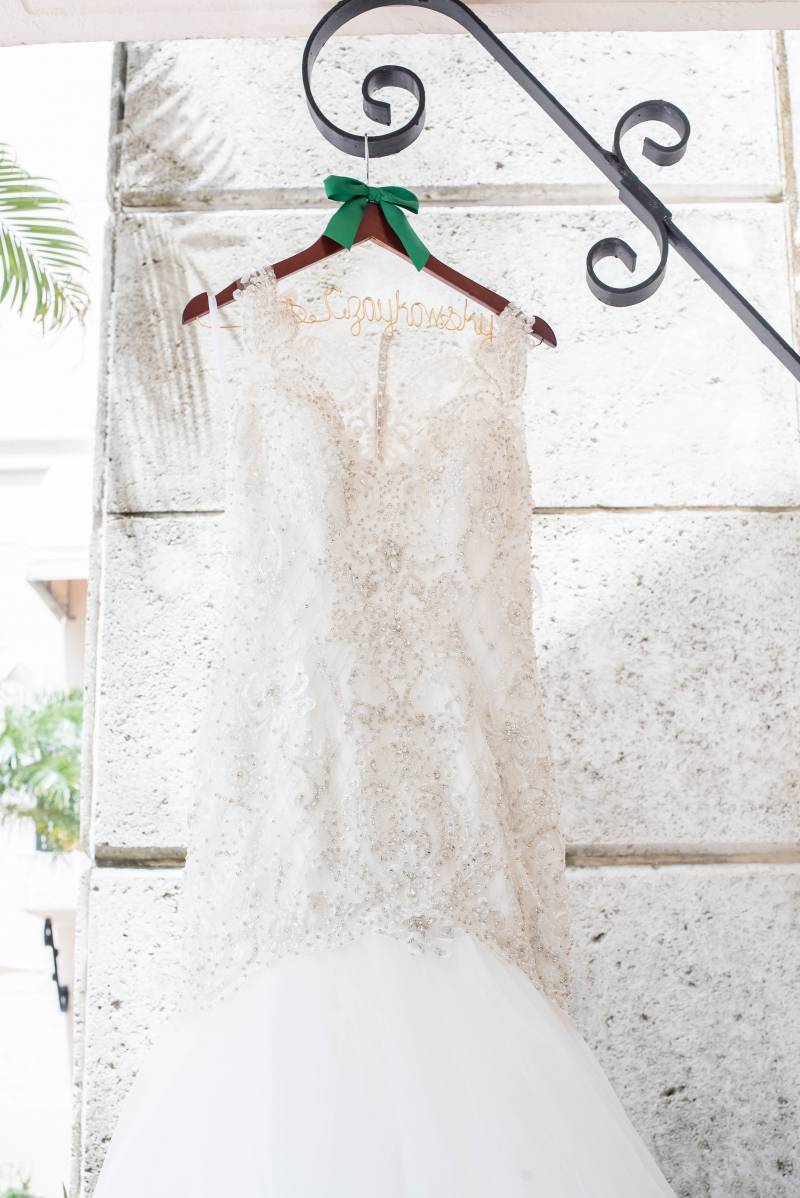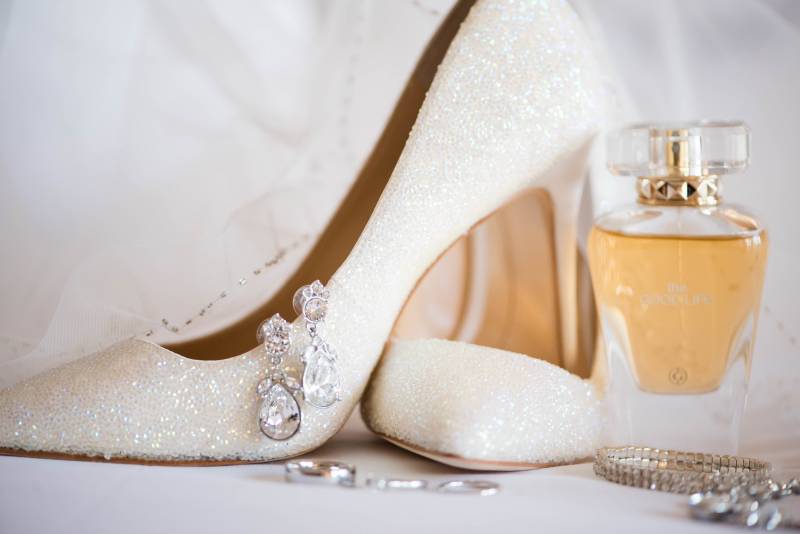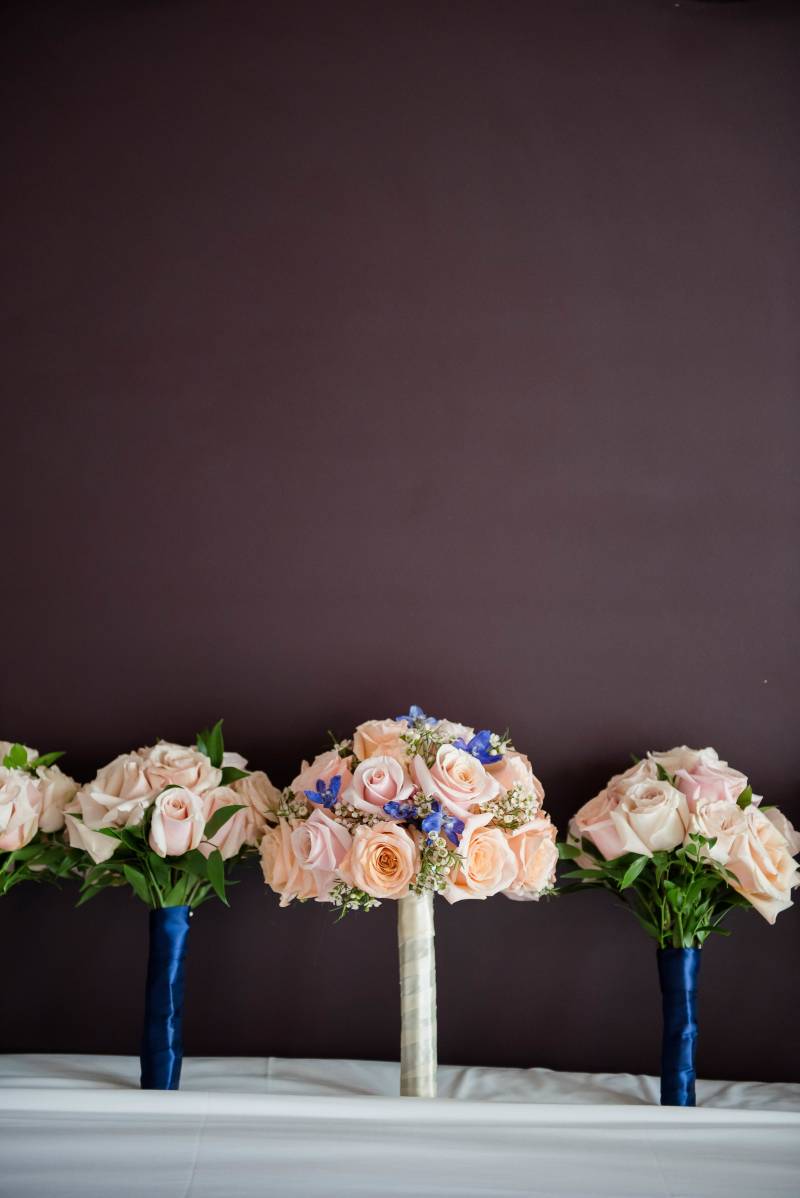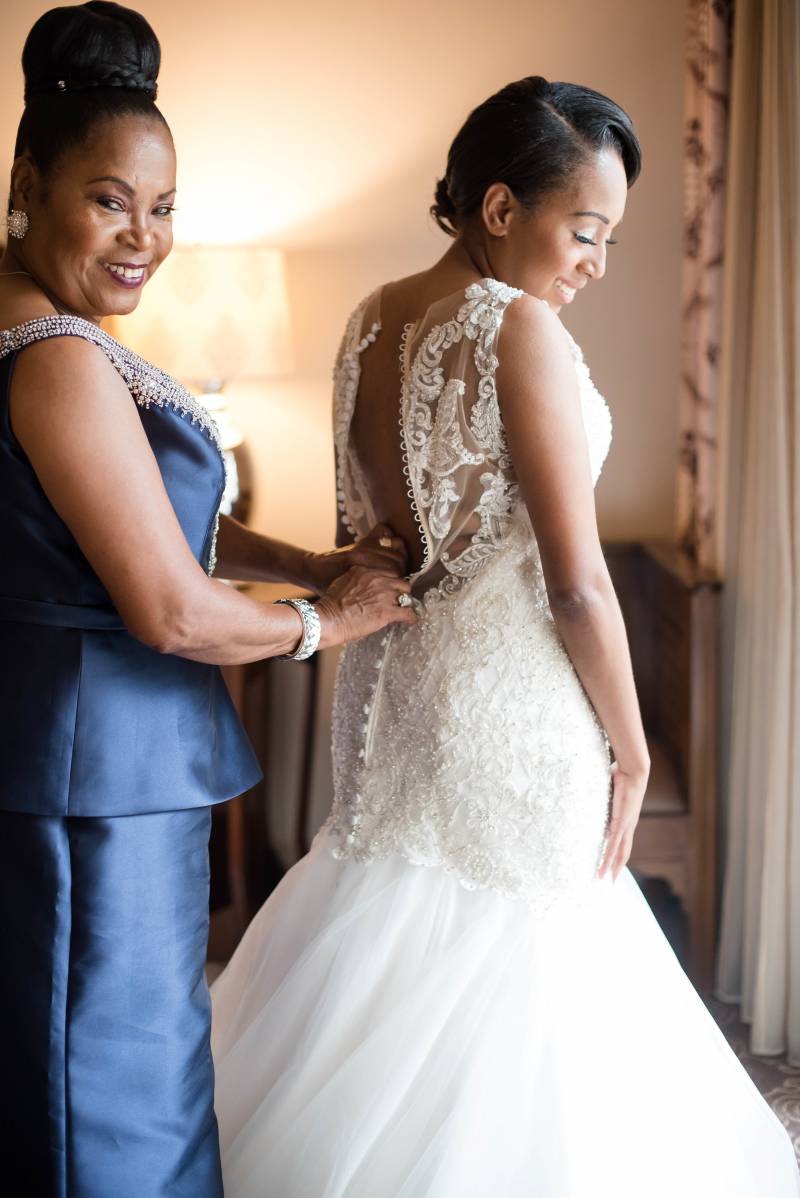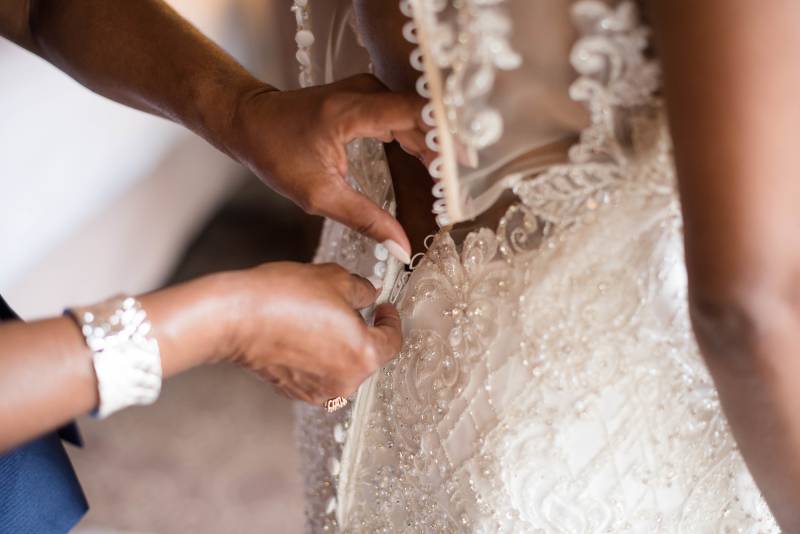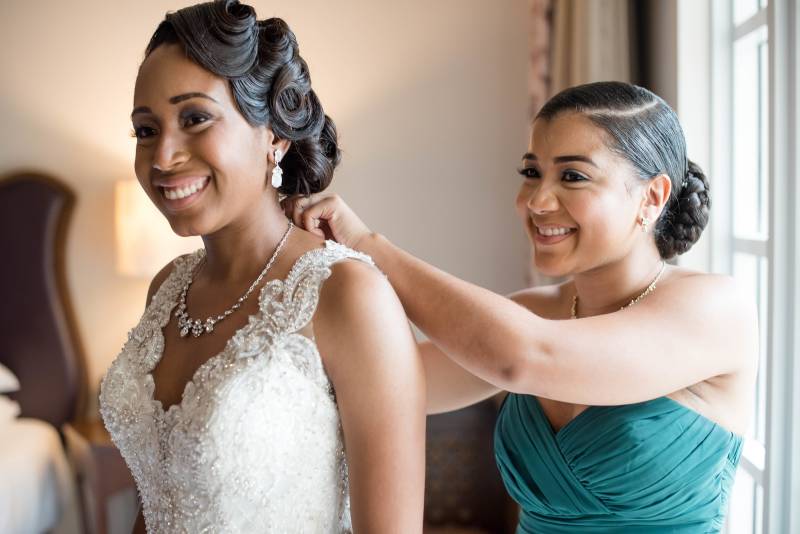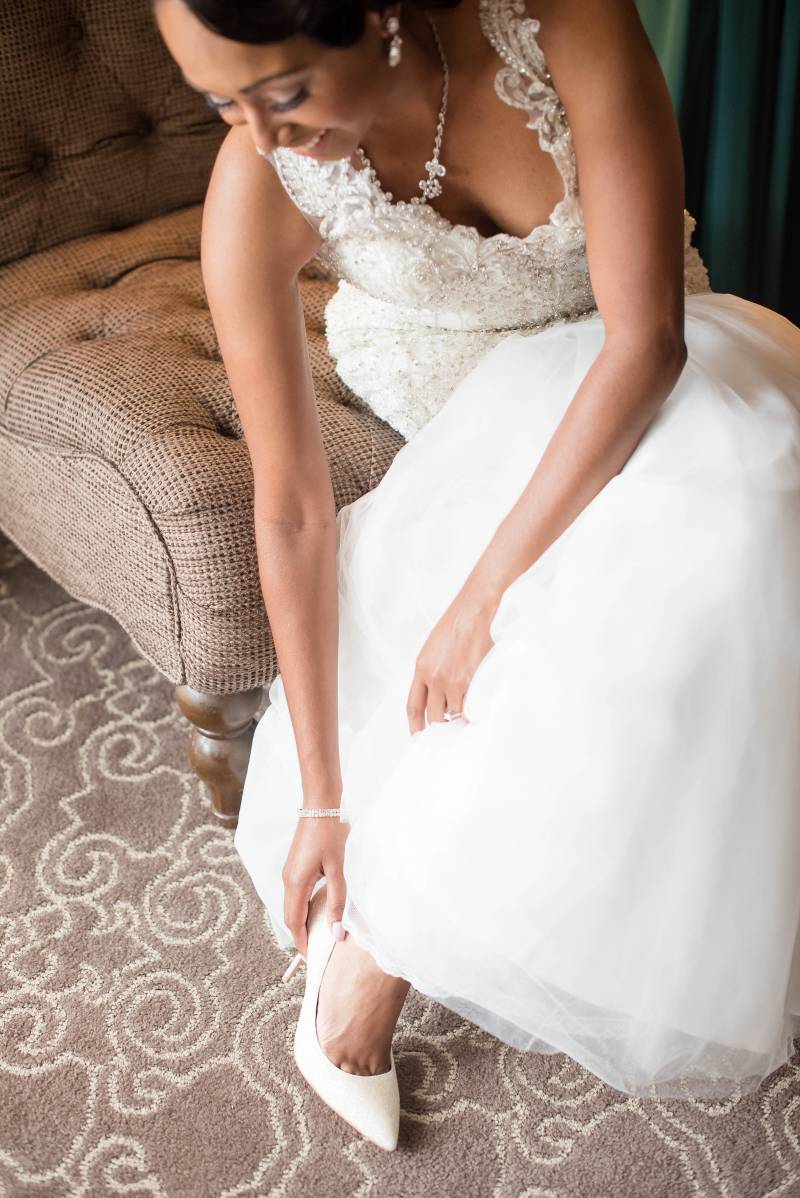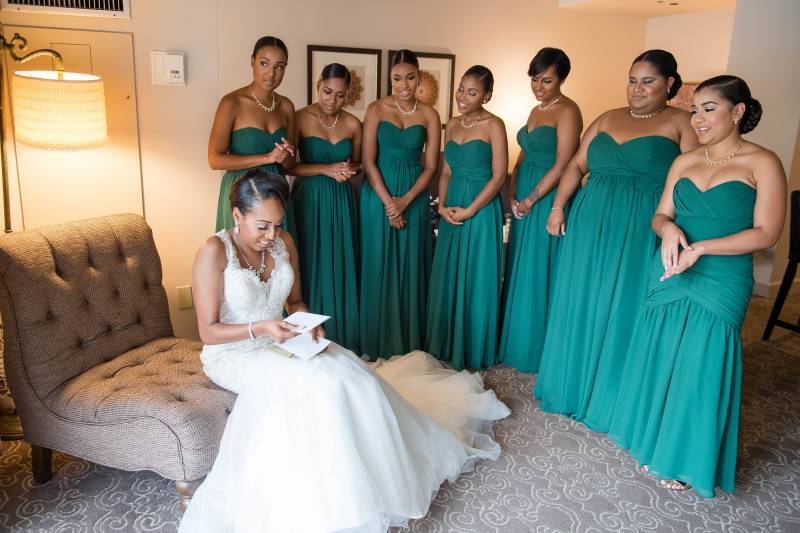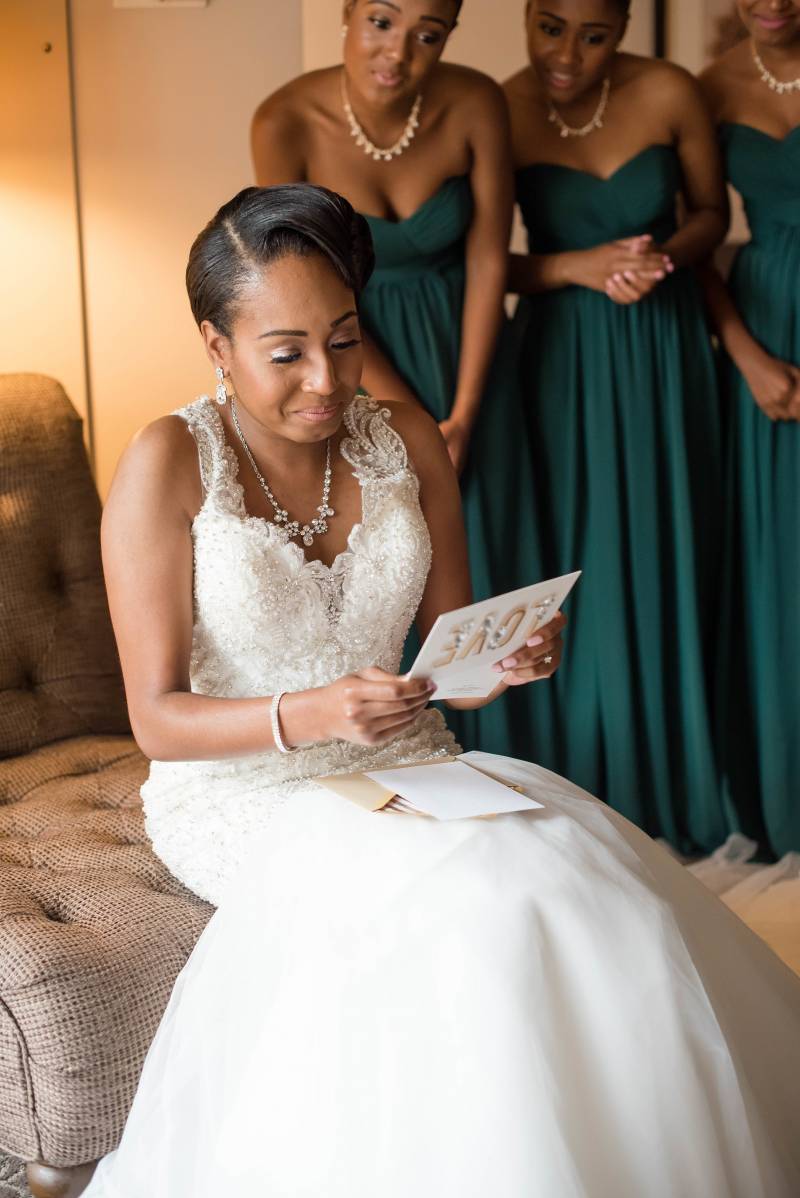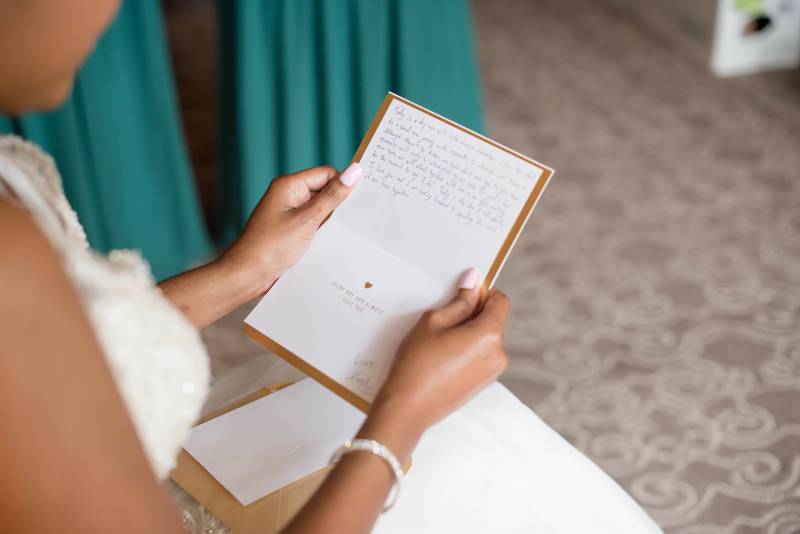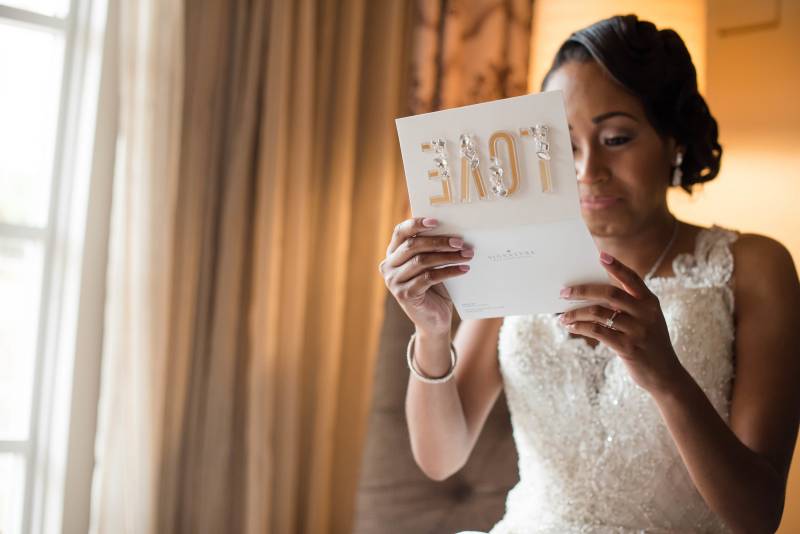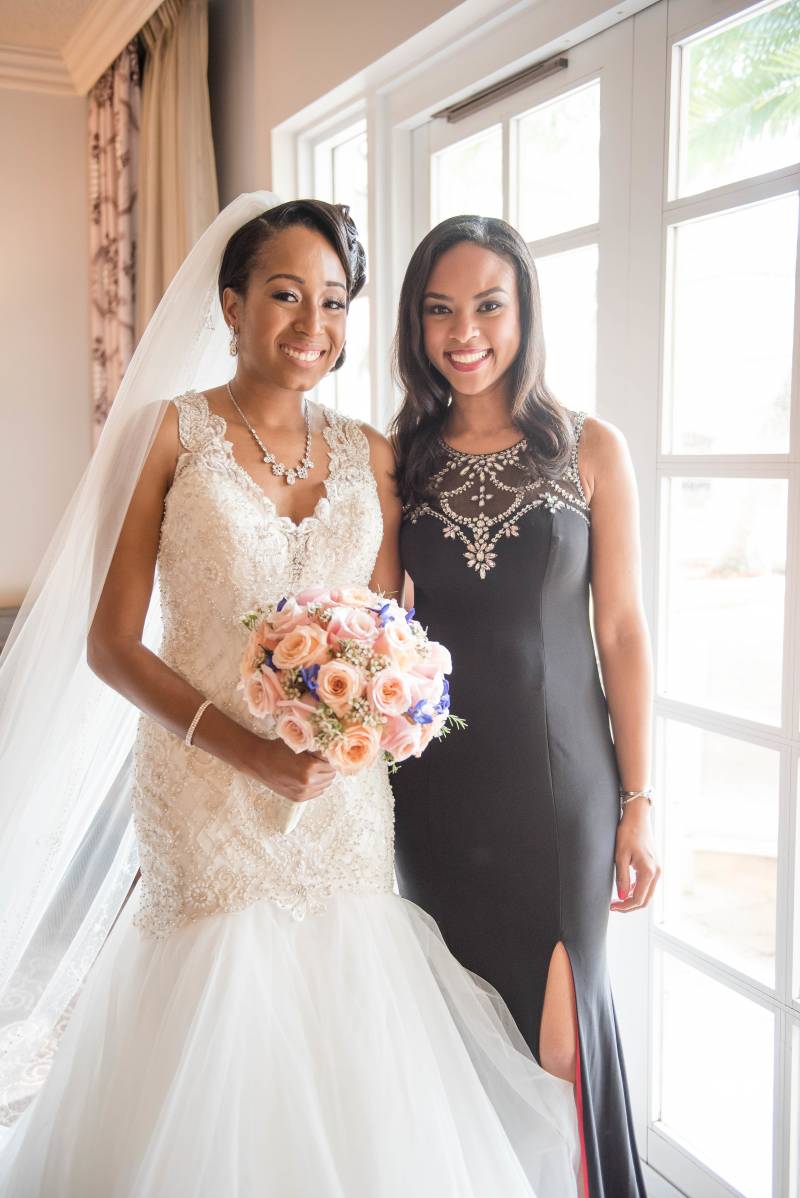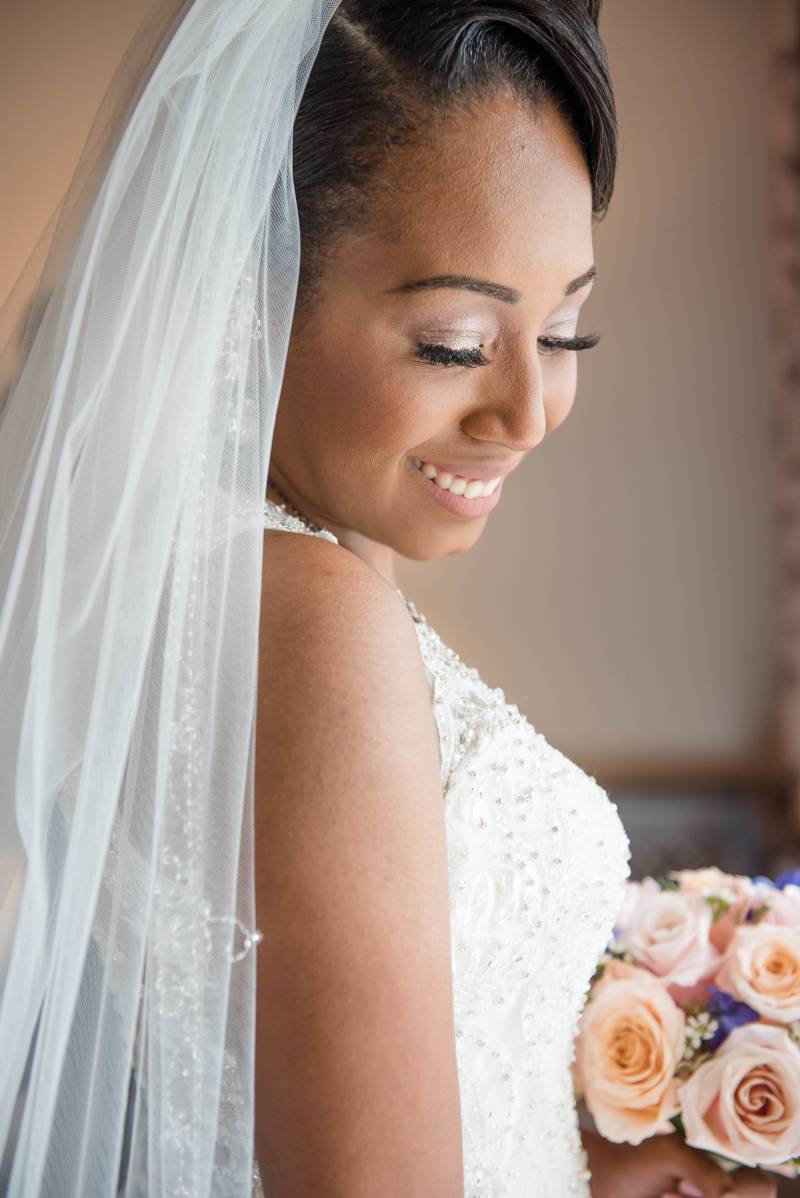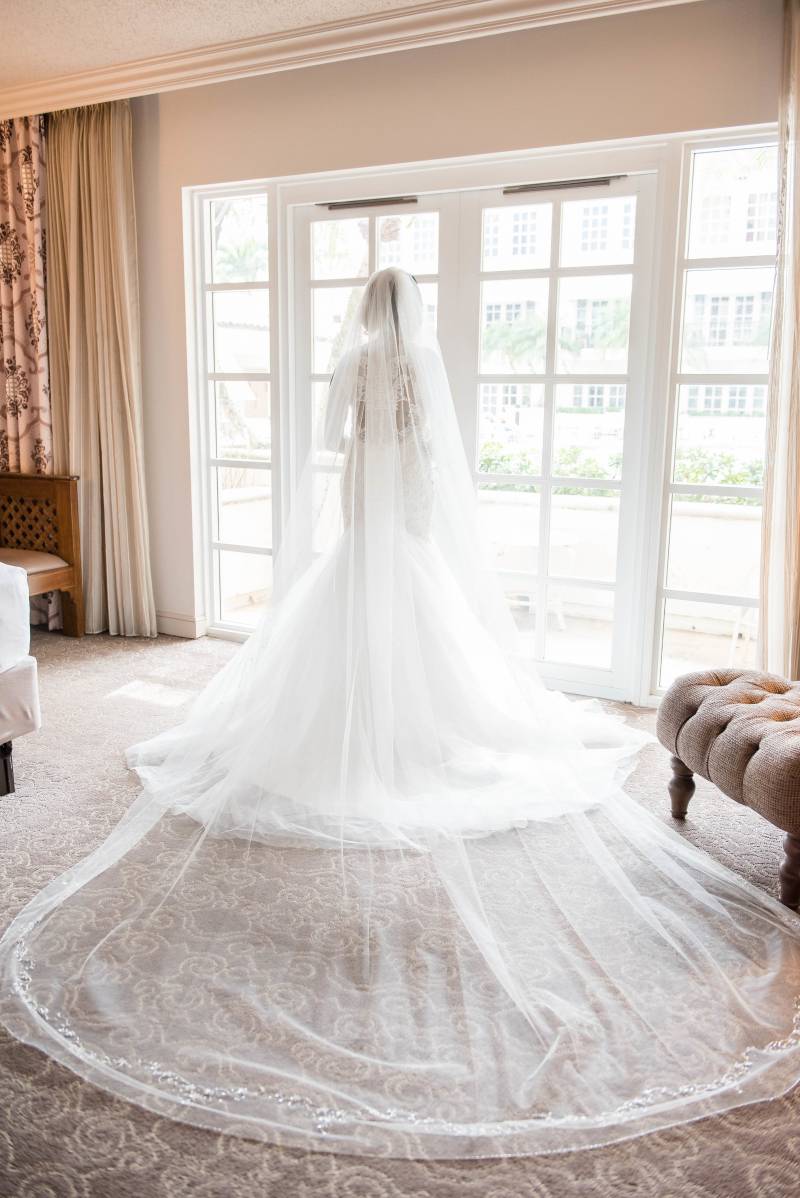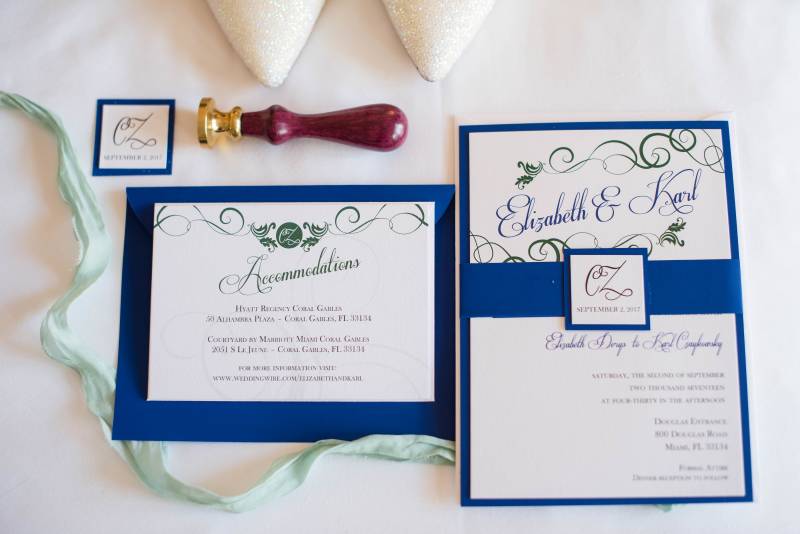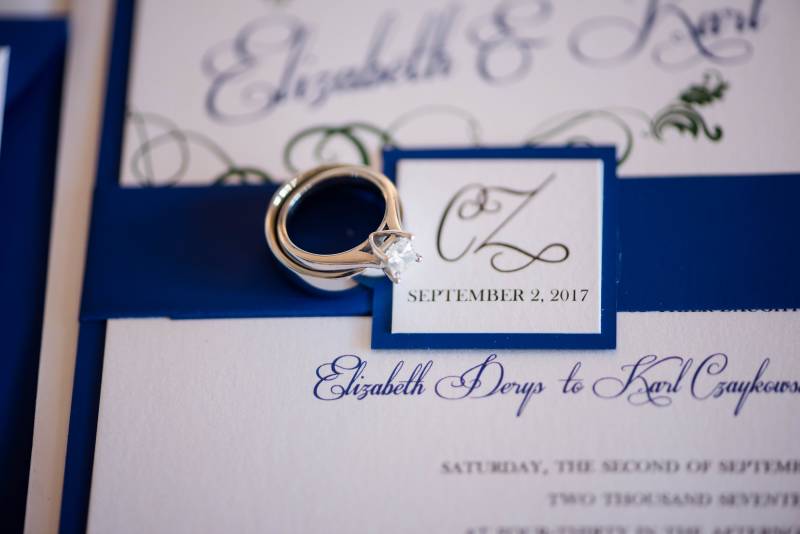 Engagement story:
I took the day off to enjoy myself and Karl did as well. So we went to eat breakfast together at a crepe spot and then we went to the zoo. After the zoo, he took me home and told me I needed to be ready by 4 o'clock. I looked at him and said ok and took a nap. He arrived at my house at 3:30 p.m. and I was not even close to being ready. So we were on the way to the restaurant, Ritz Carlton in Key Biscayne. I still had no idea what was in store for me.
We were enjoying the dinner and the drinks and after that, it was time to get the bill. The waiter asked us if we wanted dessert and I told him no because we never get dessert when we go out, but he was very persistent and I was like, "We are good. Thanks," but my now husband was like you can bring the dessert and I looked at him like we never get dessert. The waiter brought back this chocolate covered glass and I picked it up and there was a box with a ring. Karl got down on one knee and popped the question!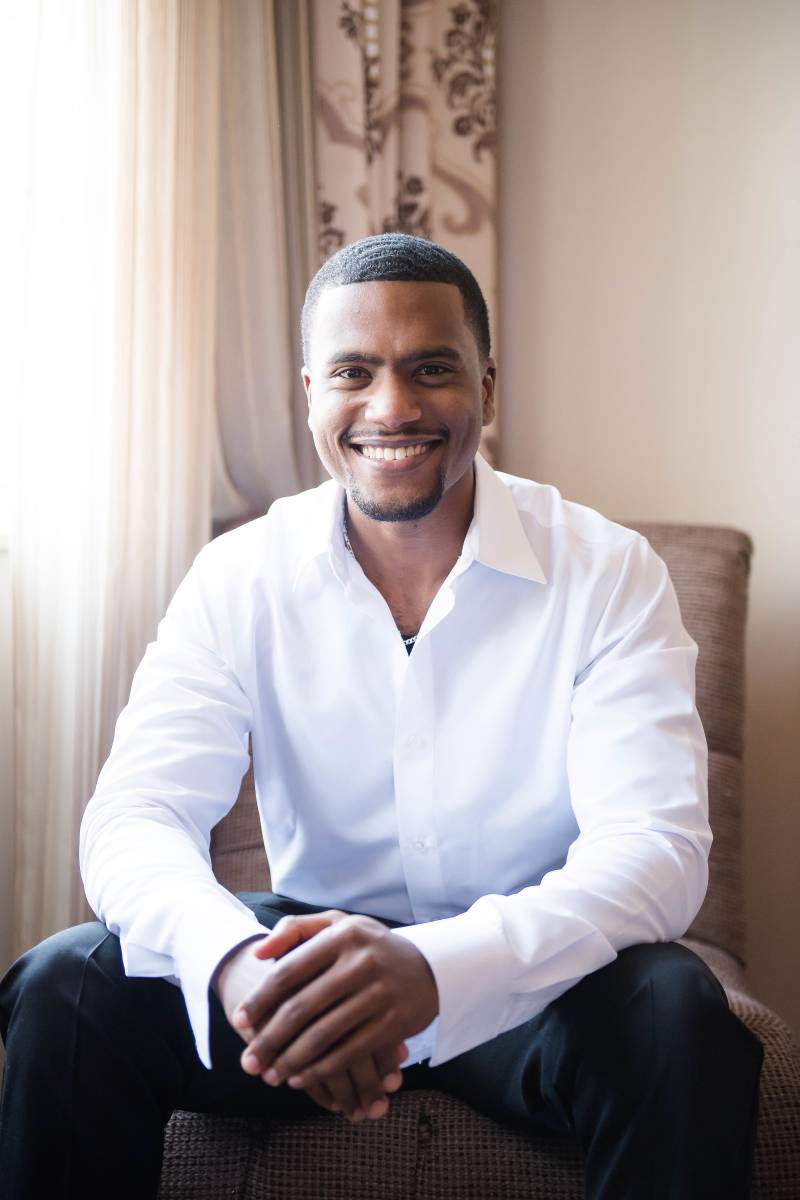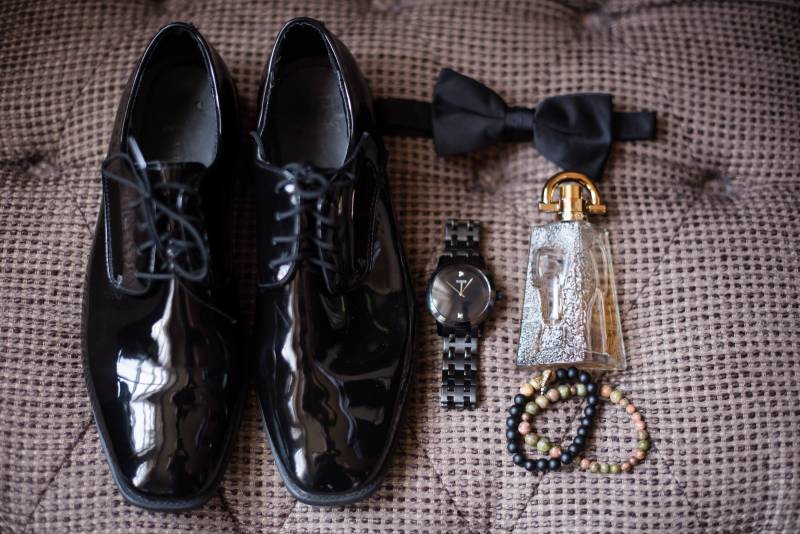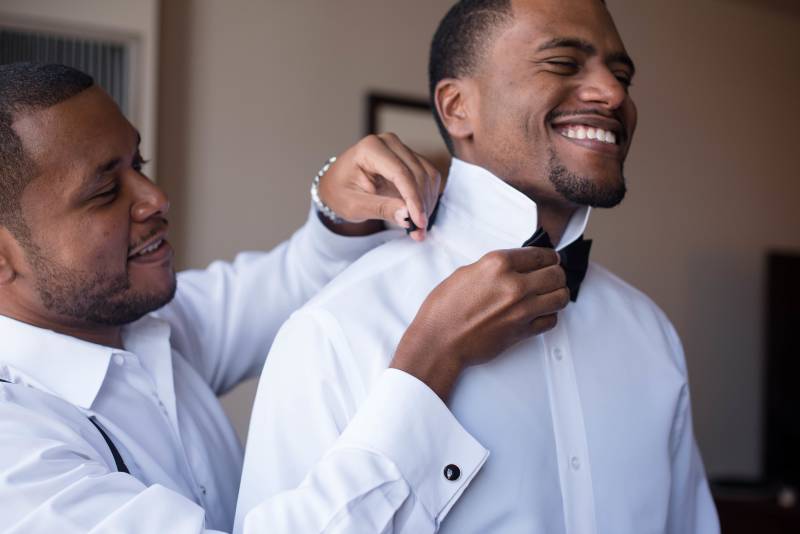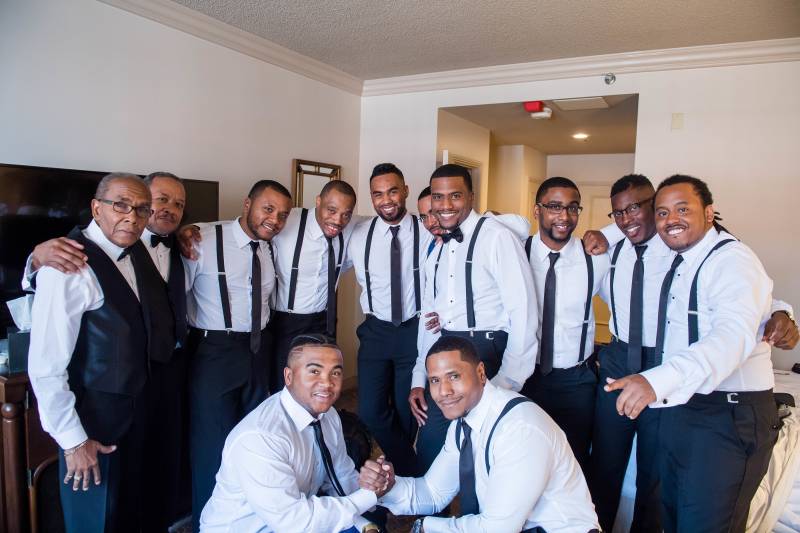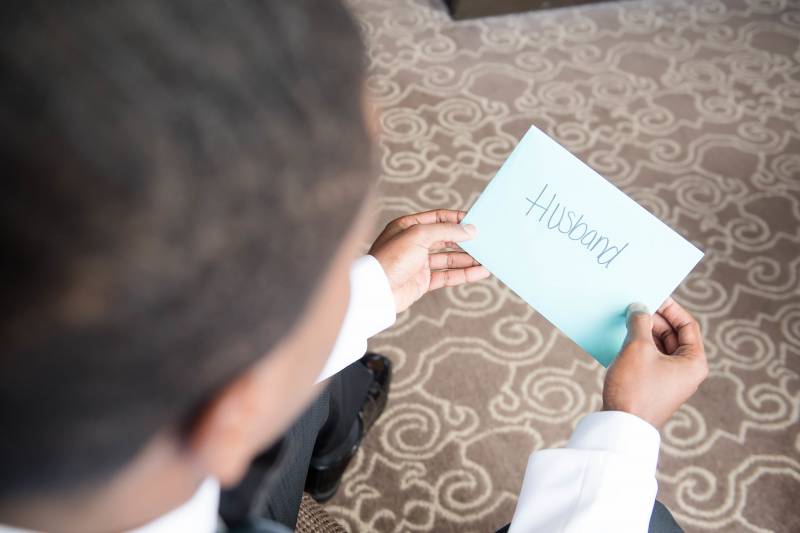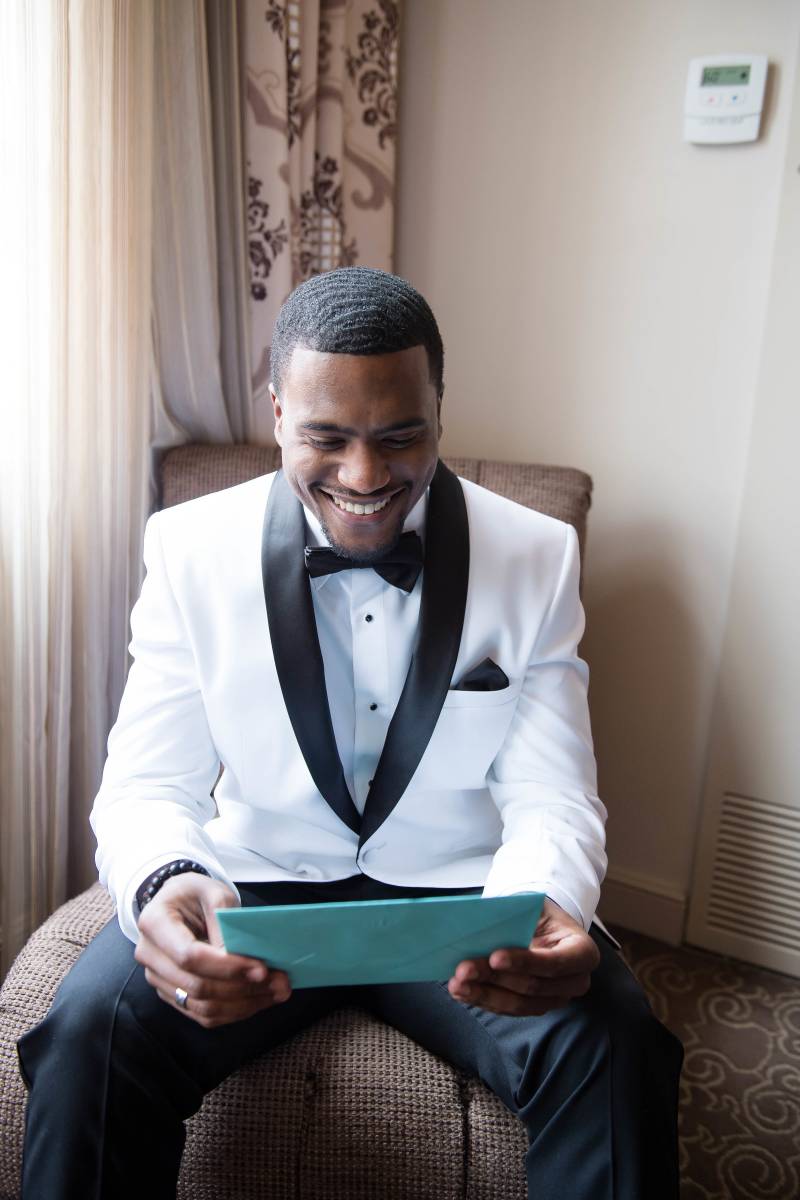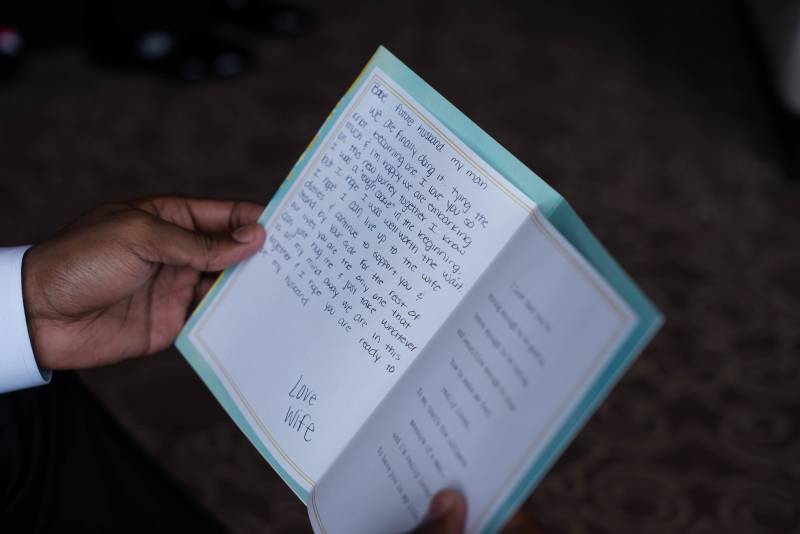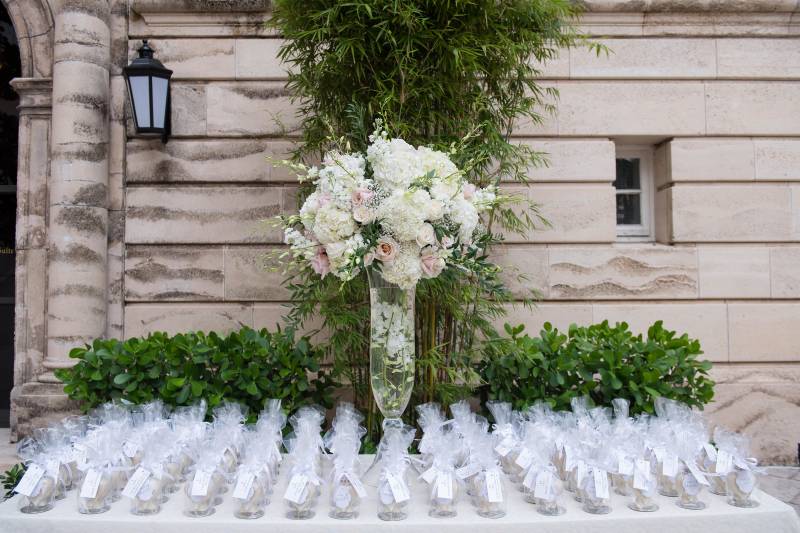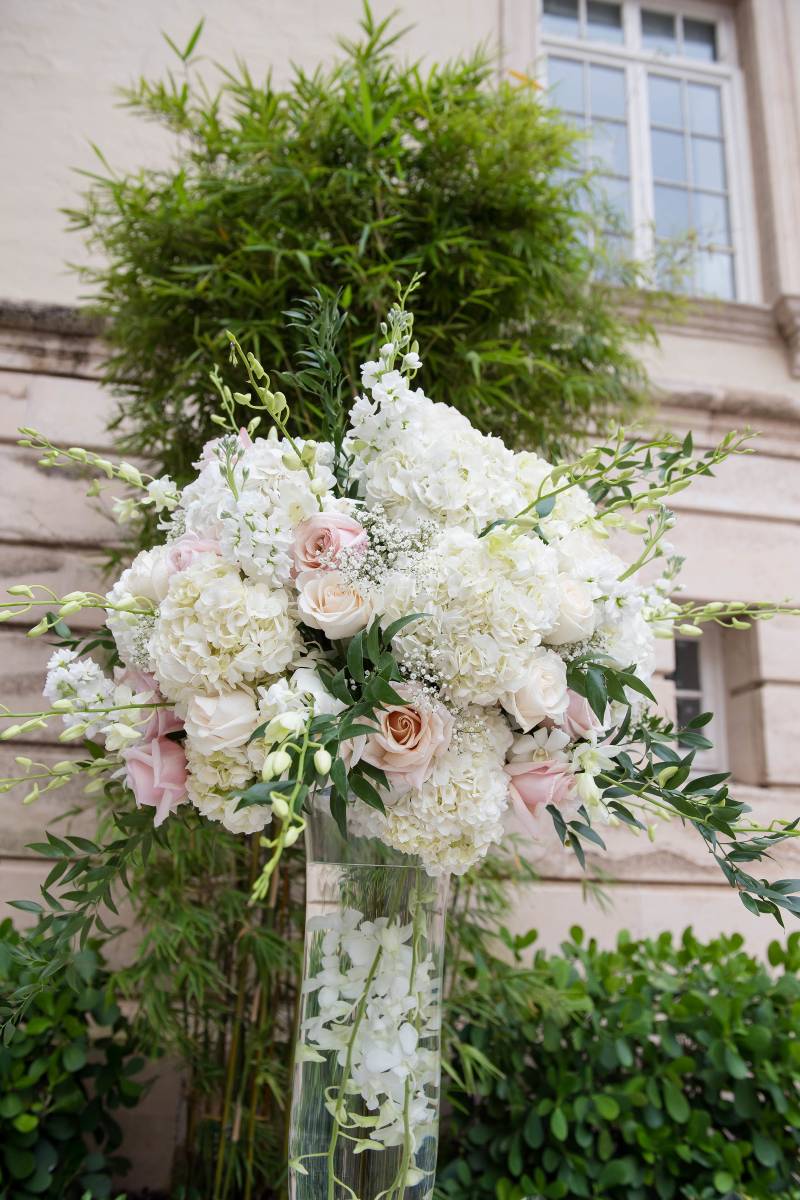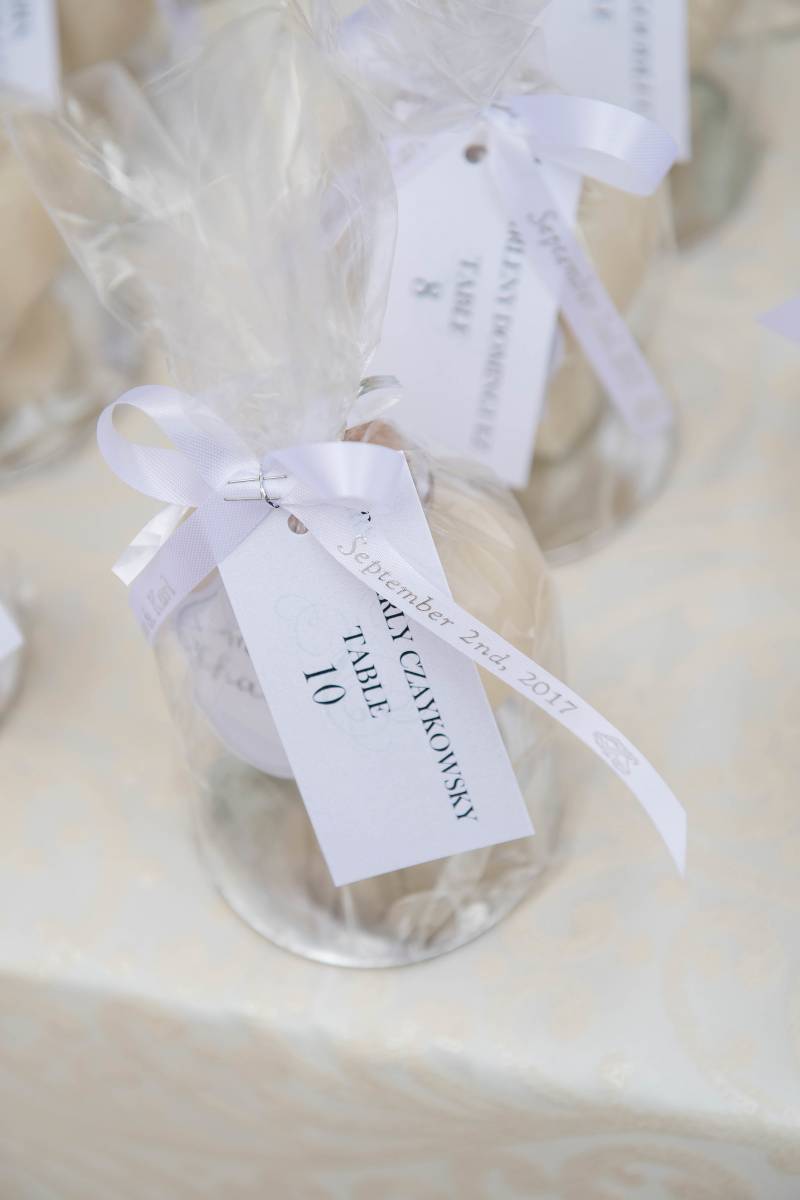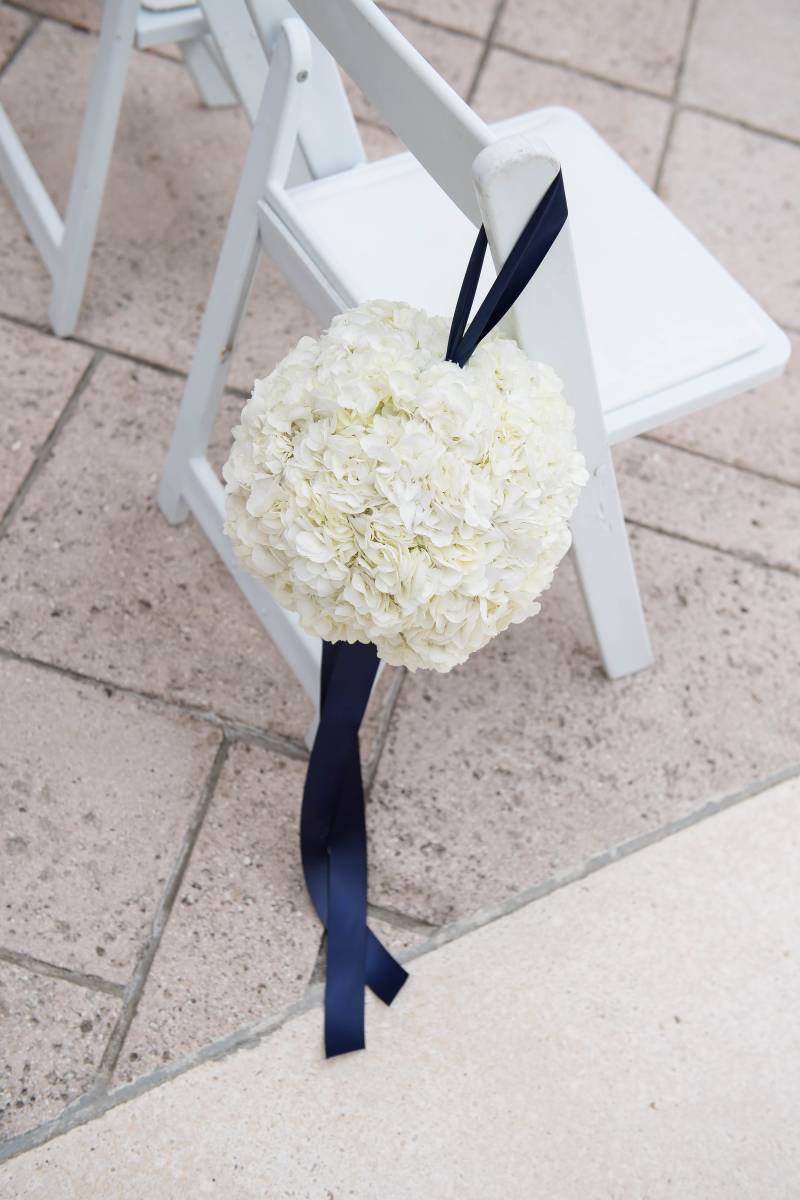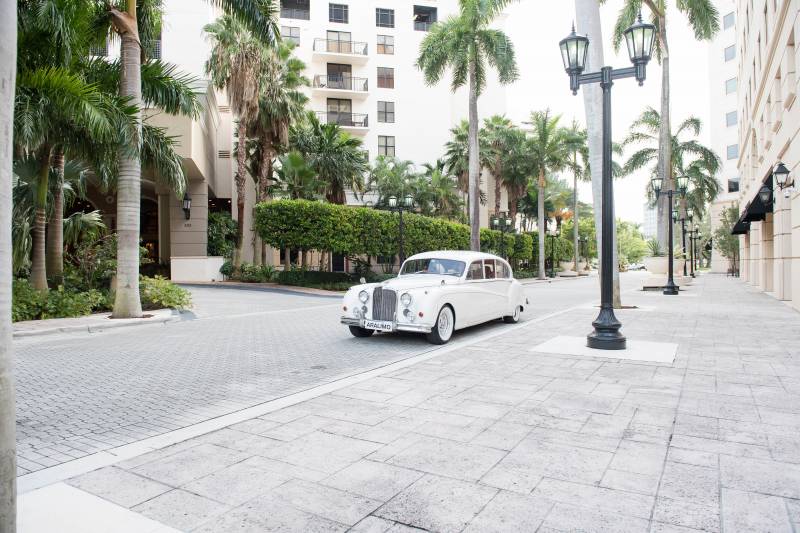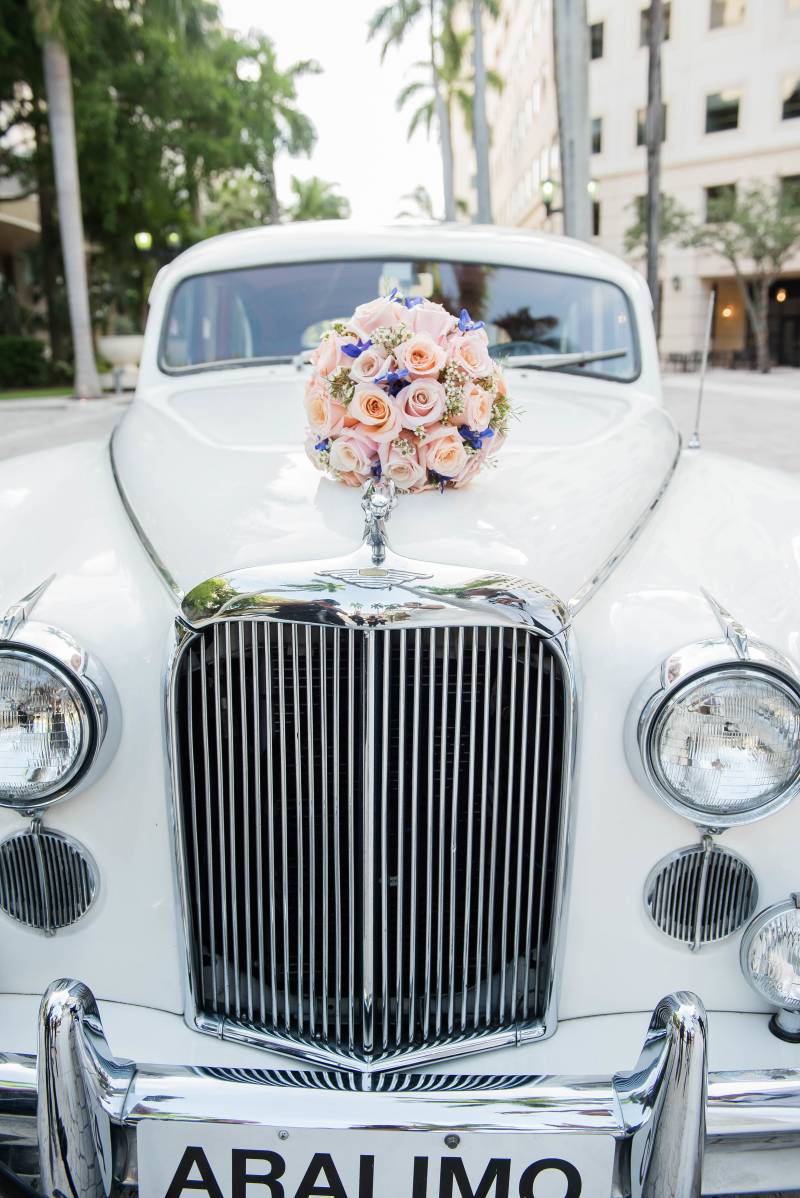 What makes your love special?
Our love is special because as my maid of honor would say is that, "We are one of a kind."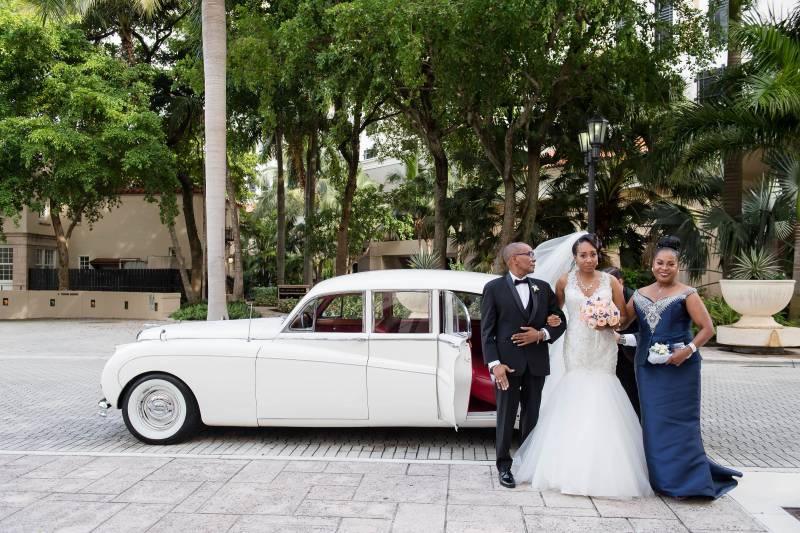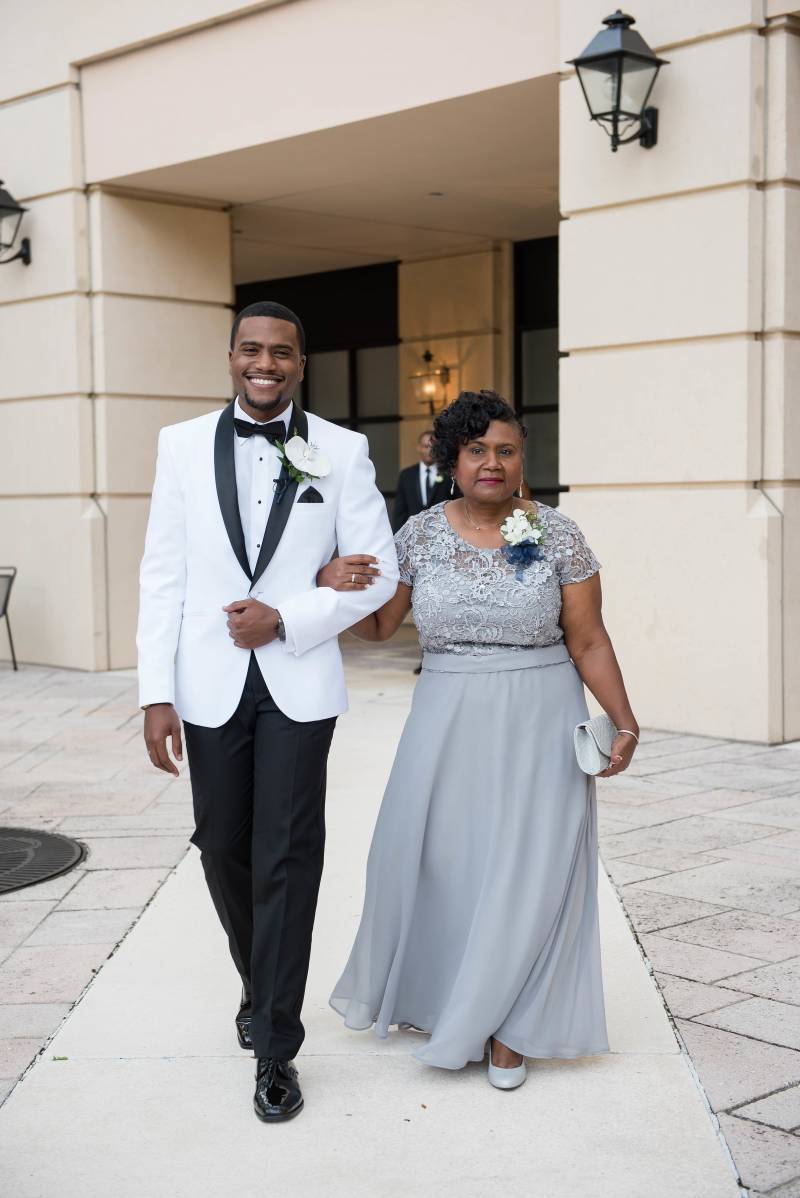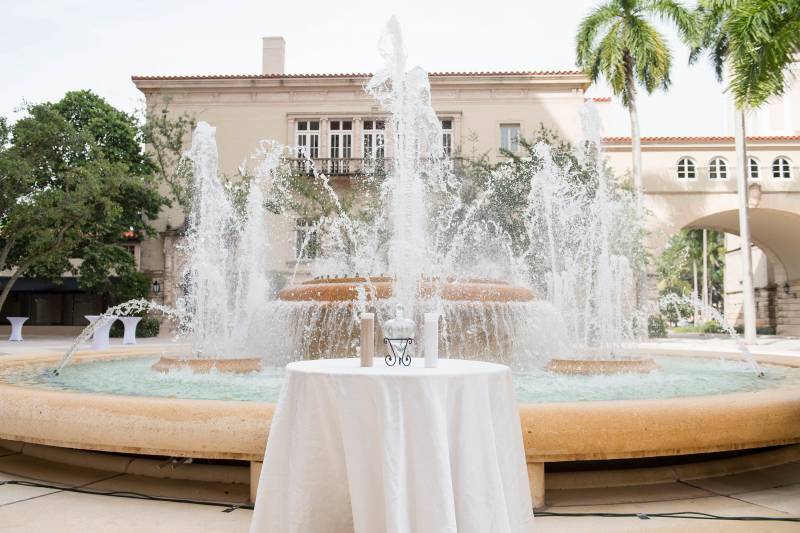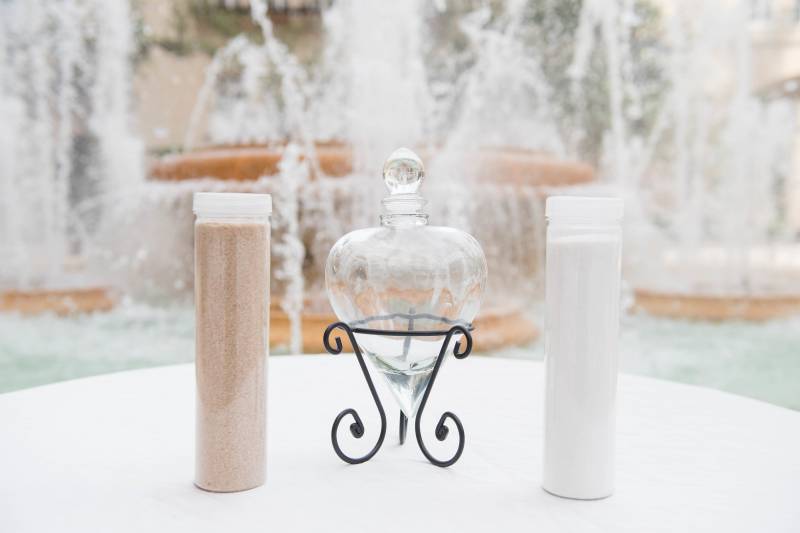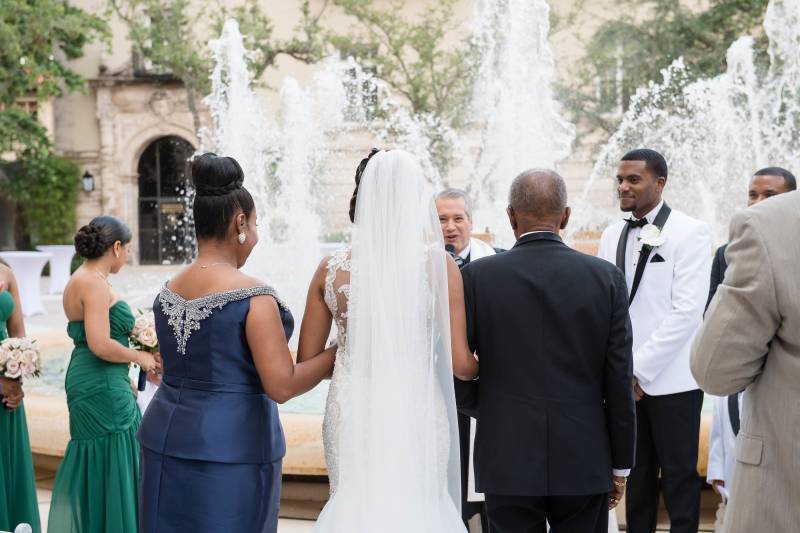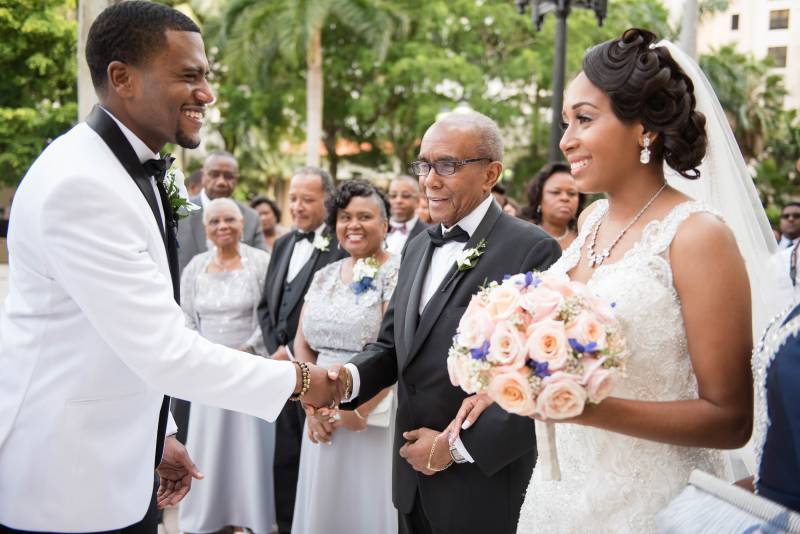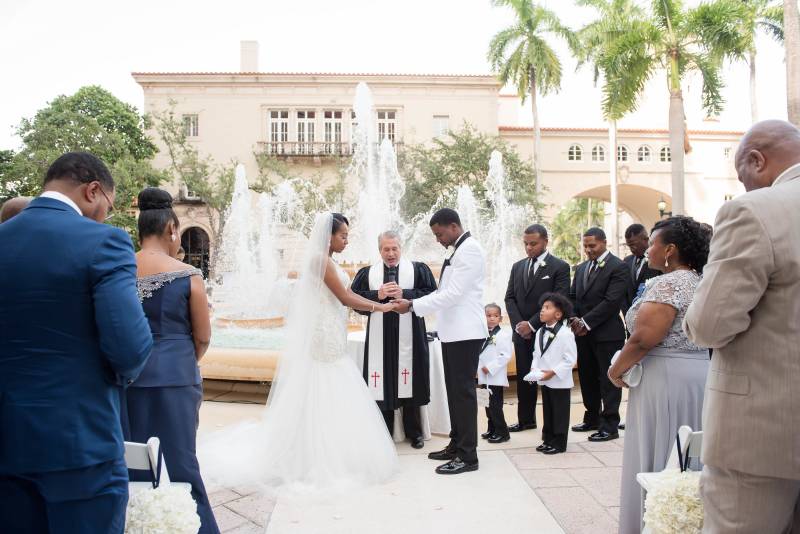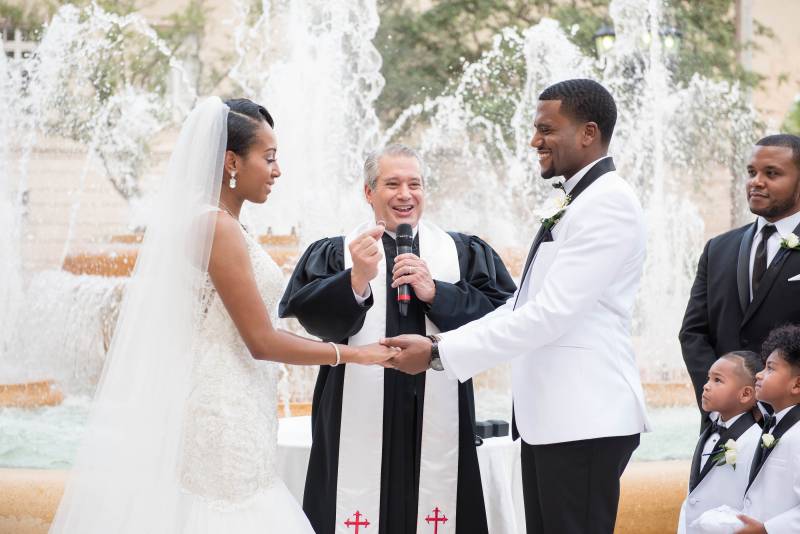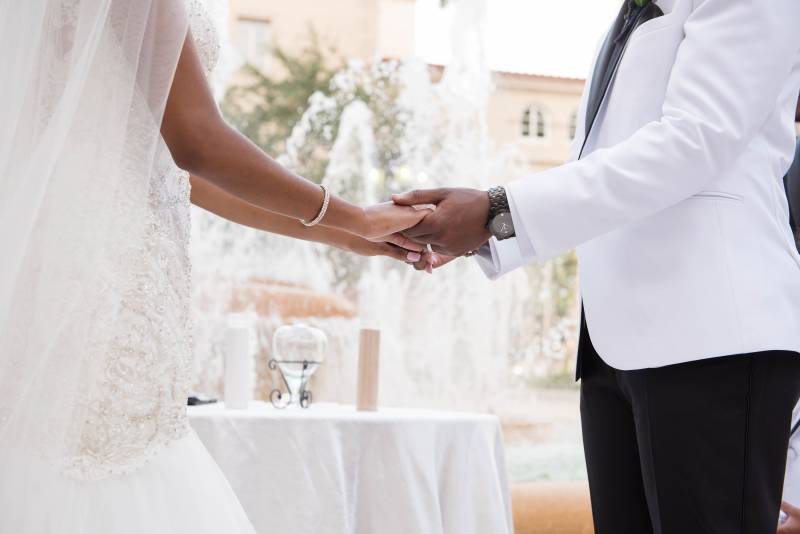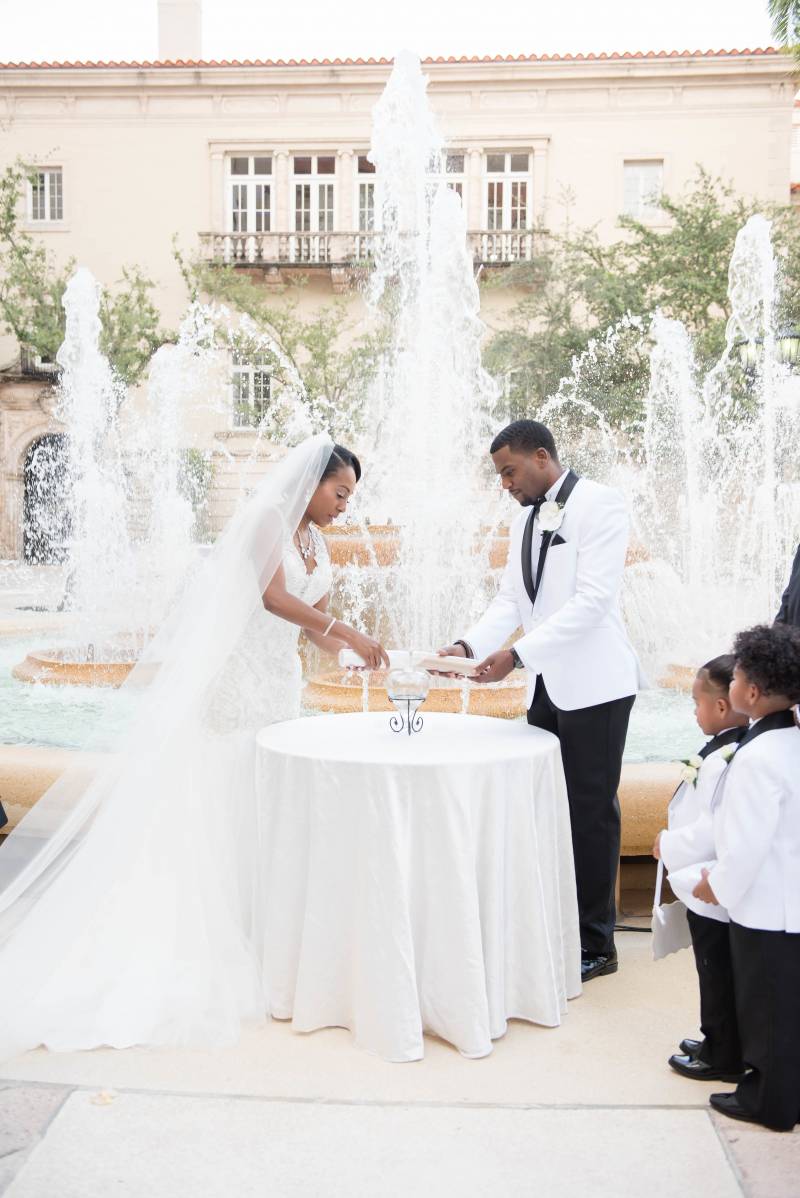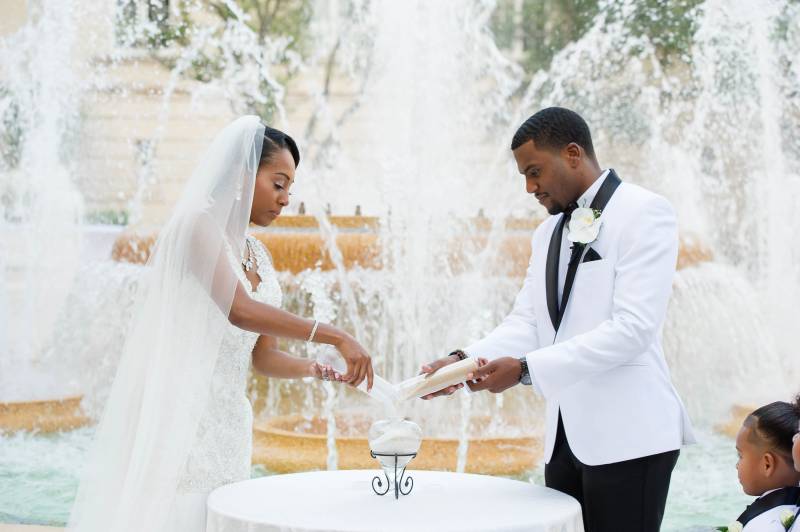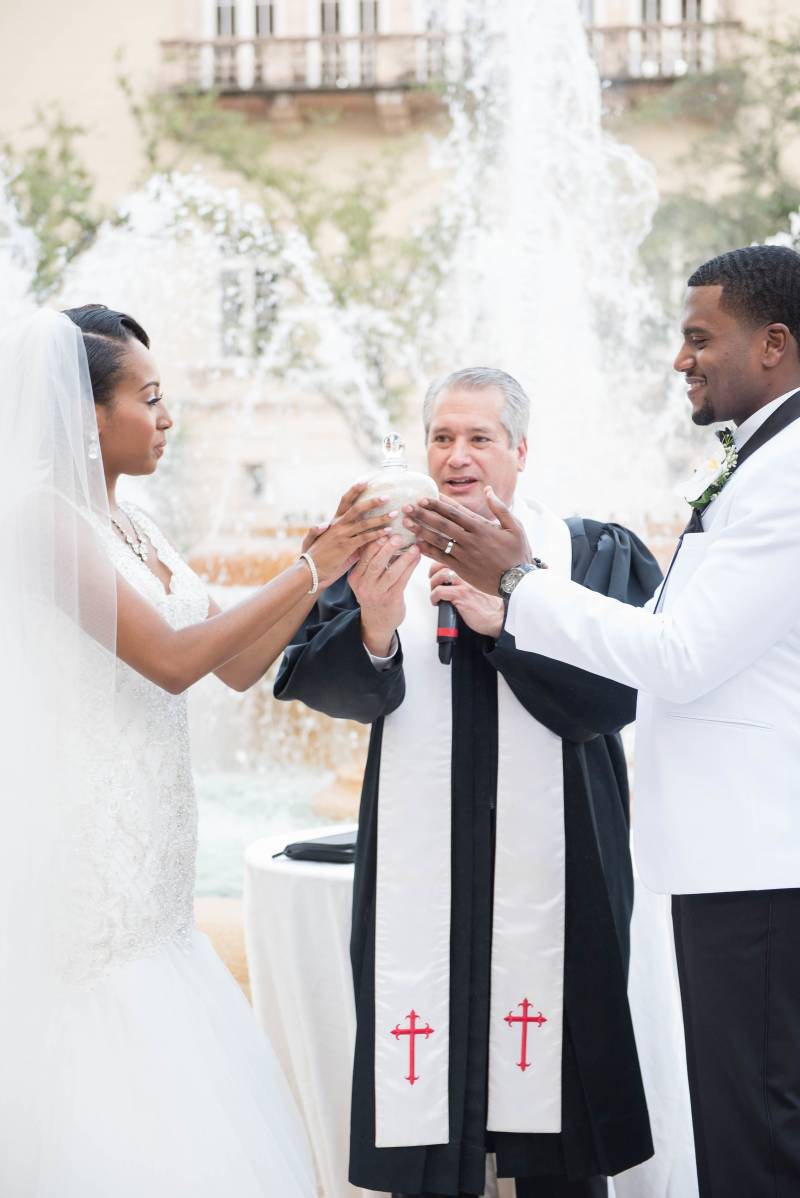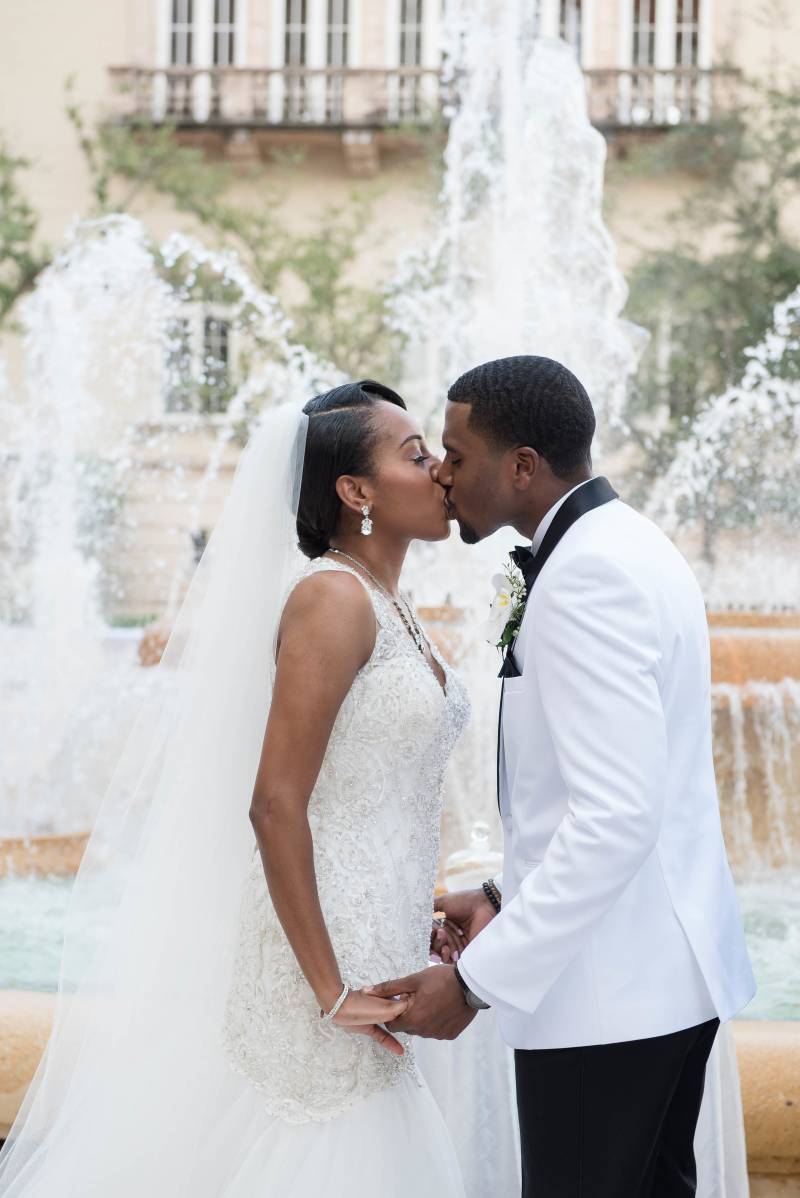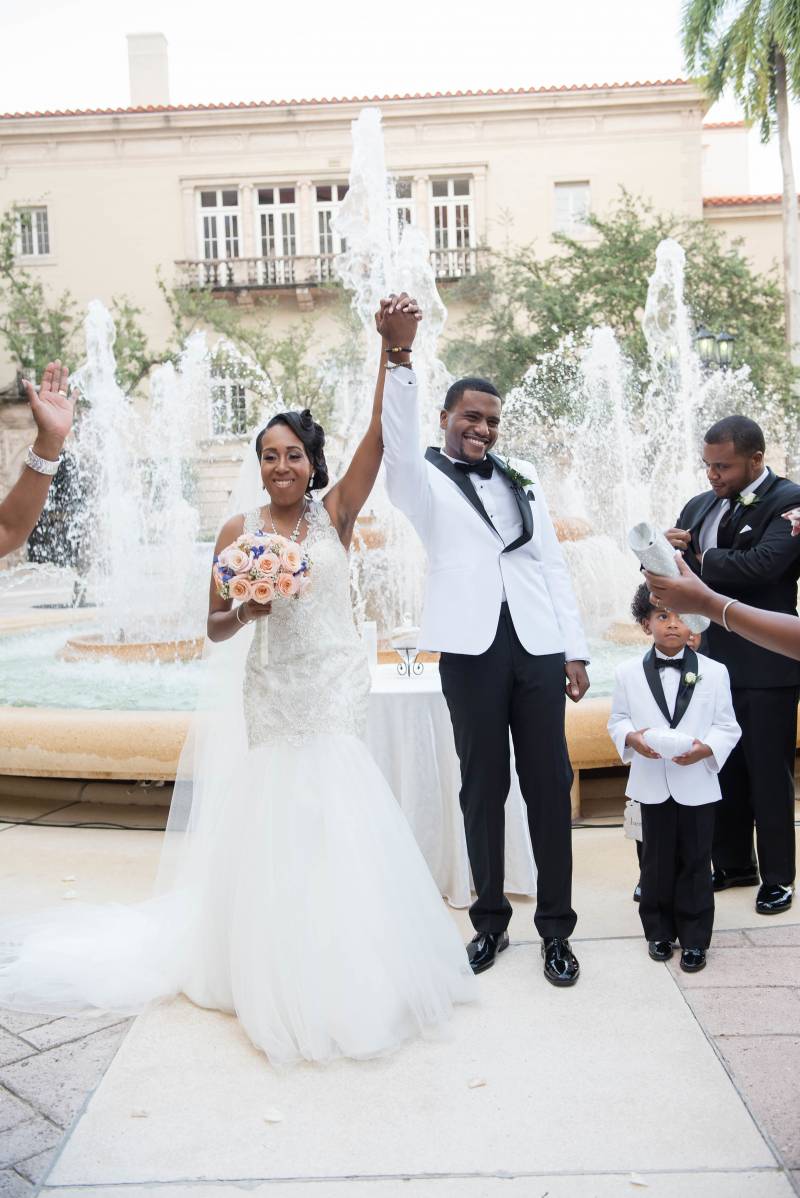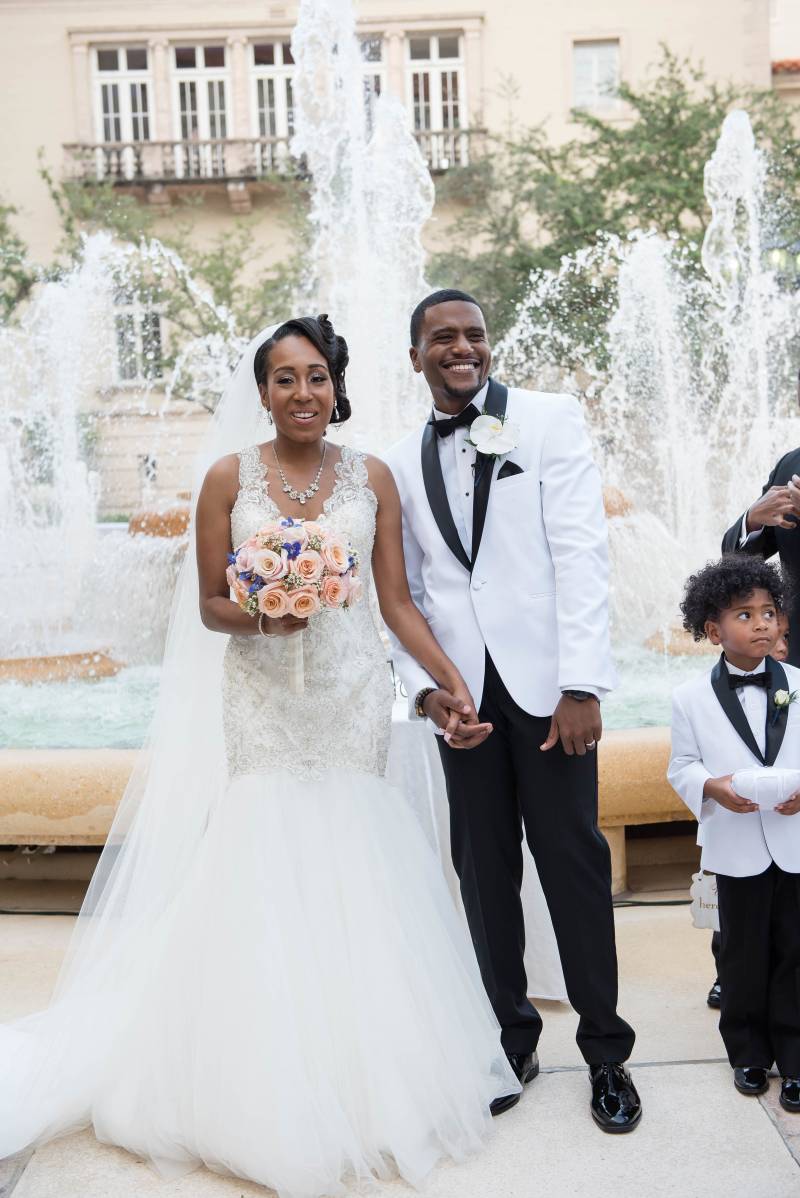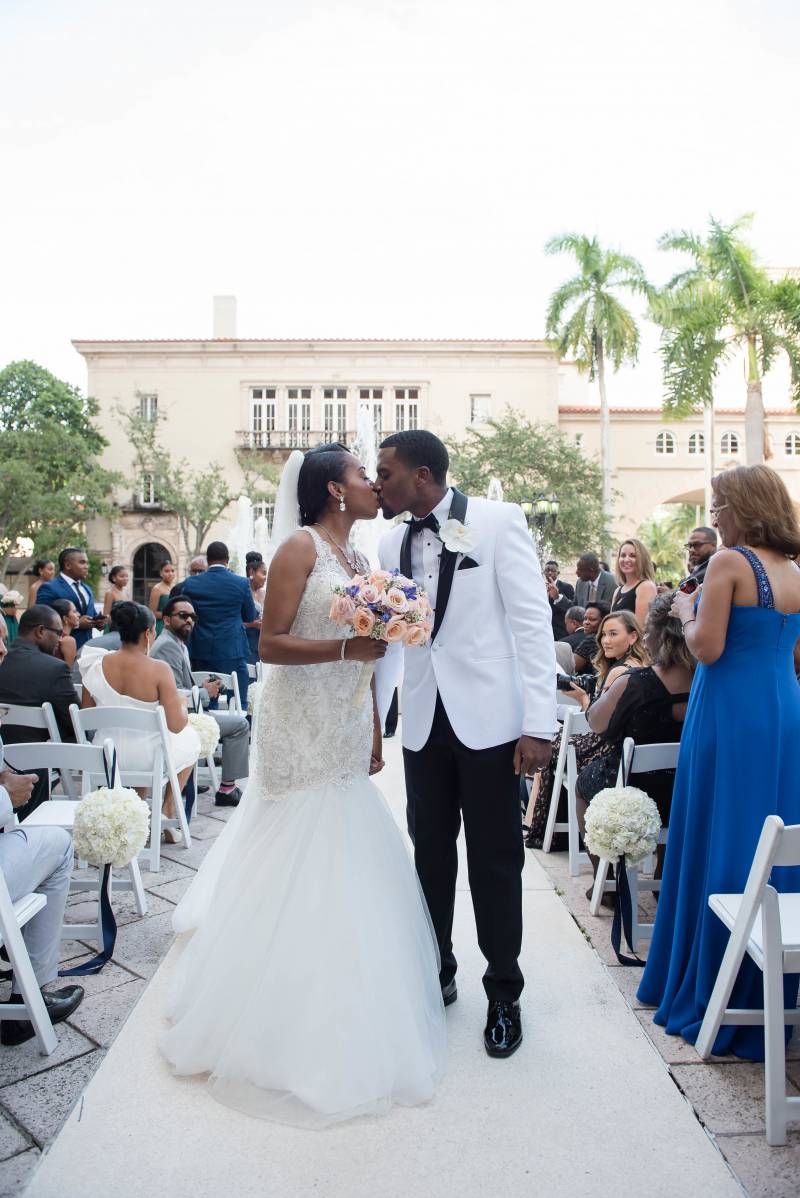 From the Bride:
My wedding experience was pretty good overall. Of course, there were hiccups here and there, but overall I felt like it went smoothly. We did lose our initial day, which was September 9, 2017, but everything happens for a reason and that was the weekend hurricane Irma hit.
On my wedding day, I felt calm and collected. I felt like everything was going according to plan and we were on schedule thanks to our wedding planner. I began to get nervous when it was time for me to make my way to the venue, and I really started freaking out internally when I made it to the top of the aisle, but when I met my husband, it all subsided.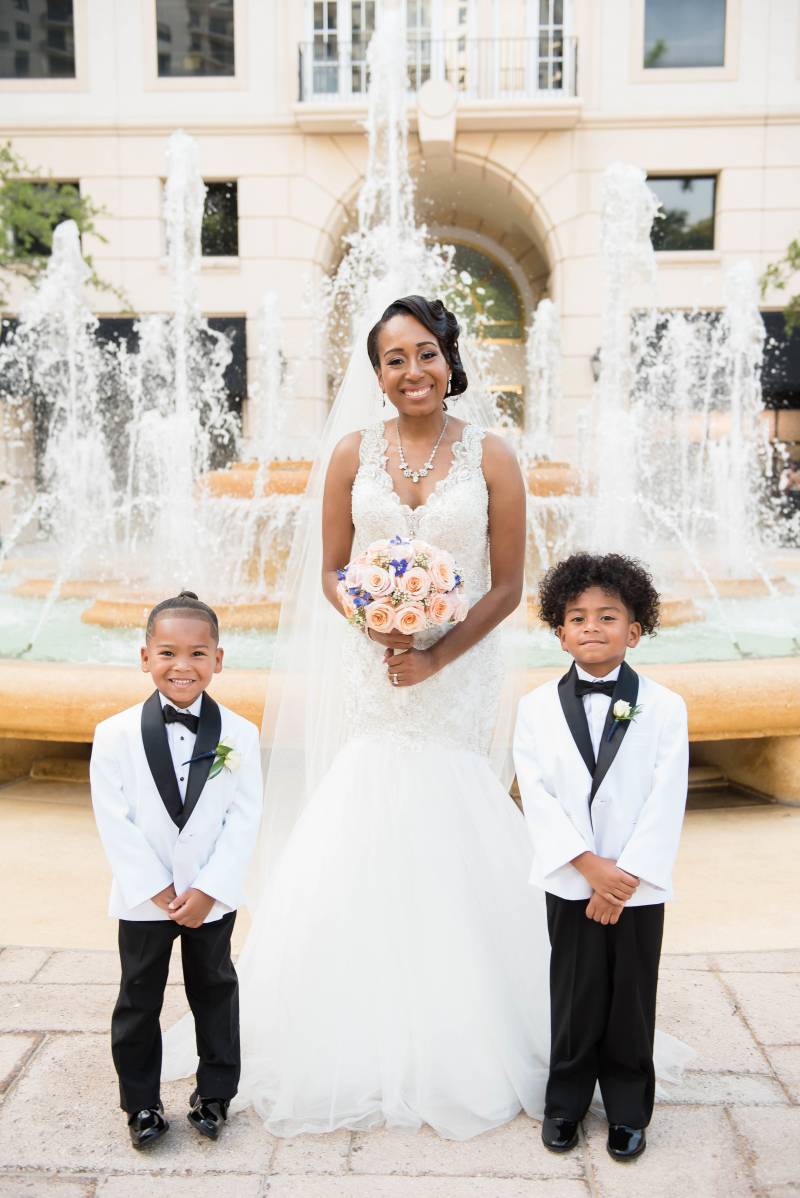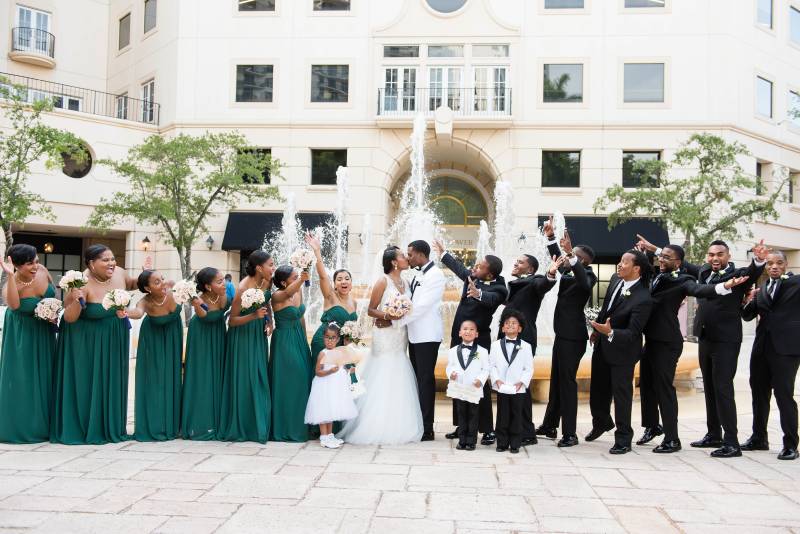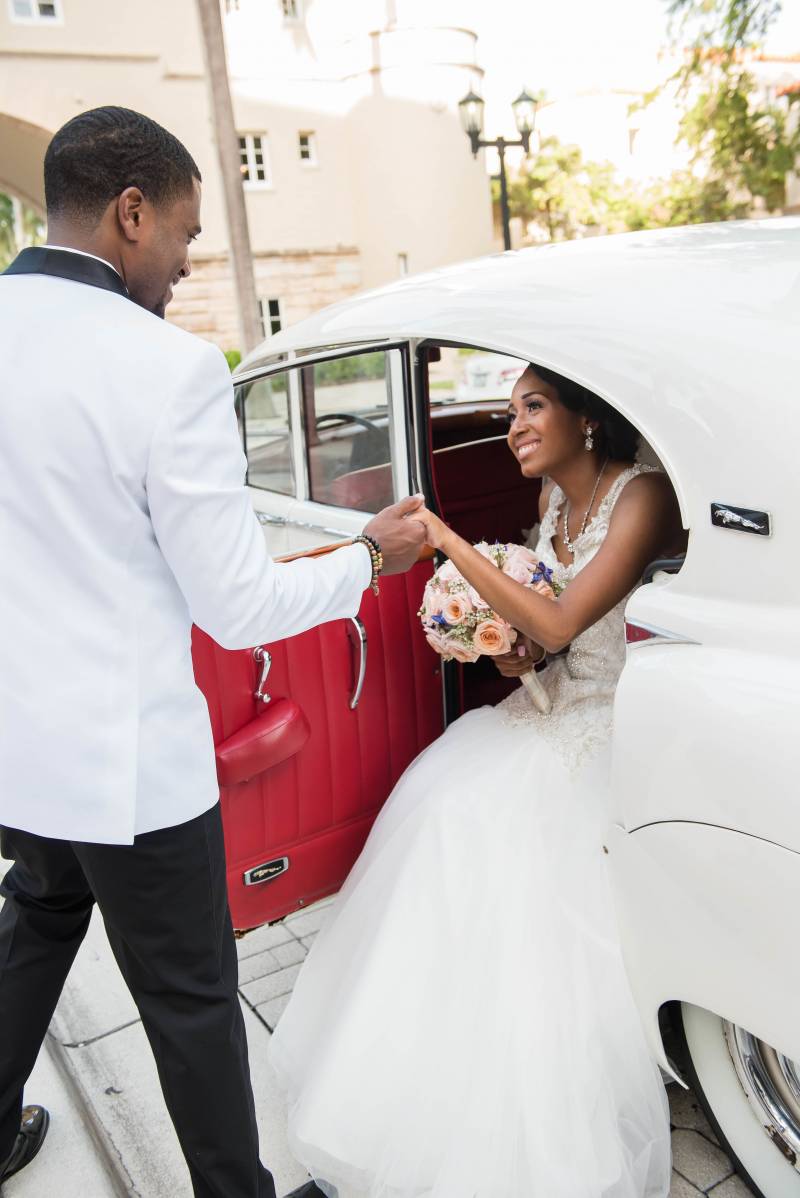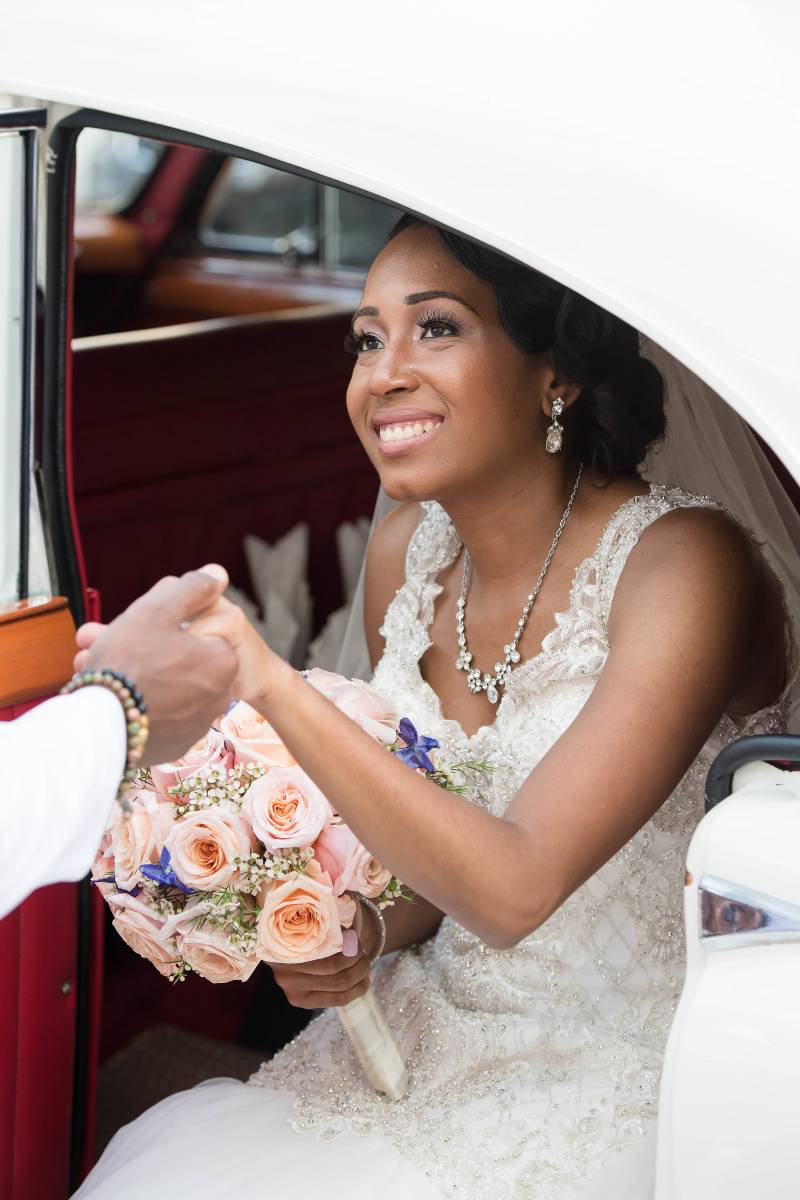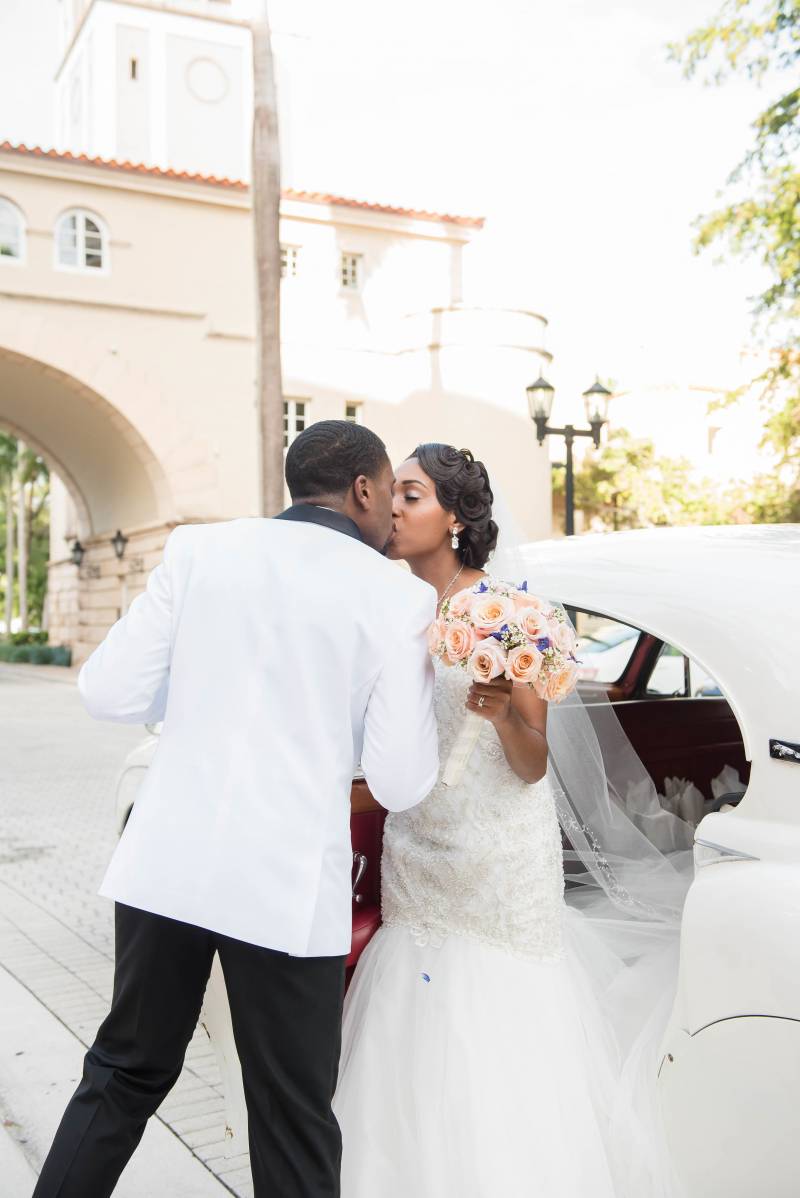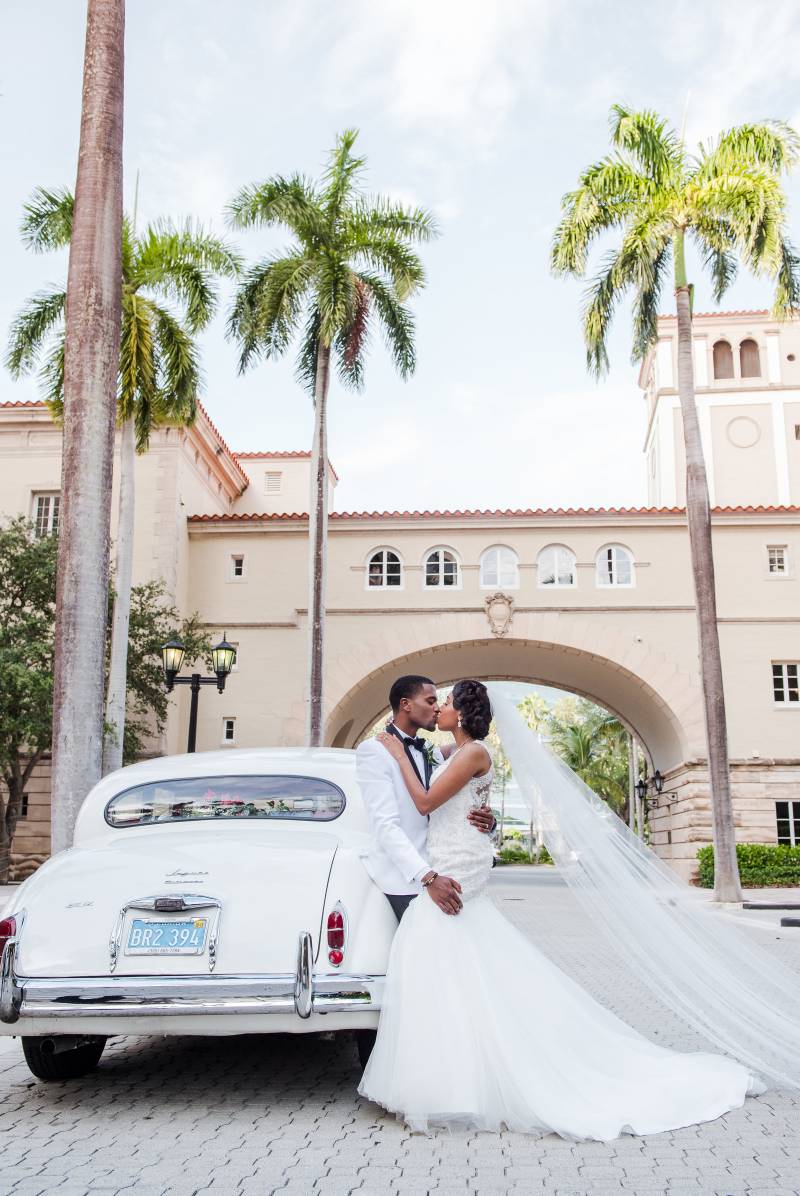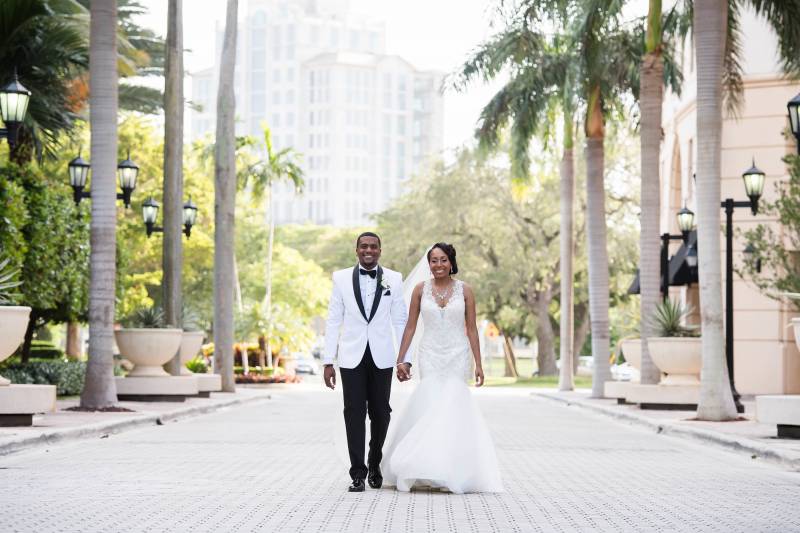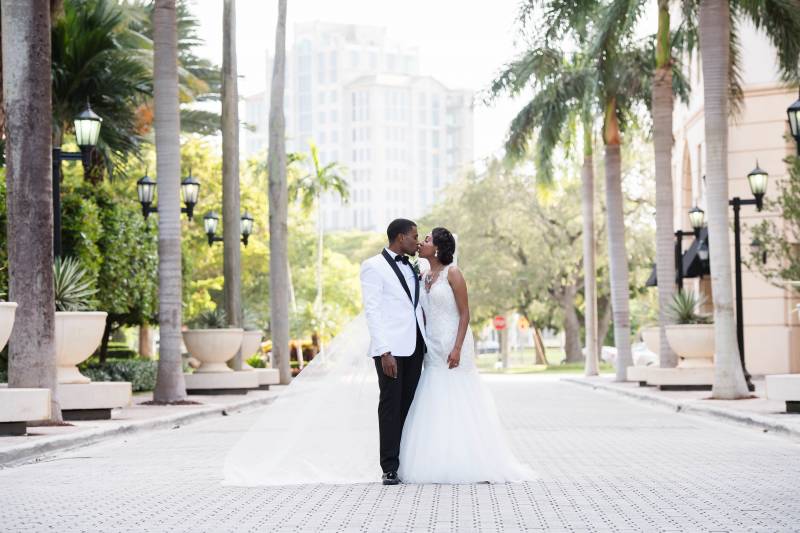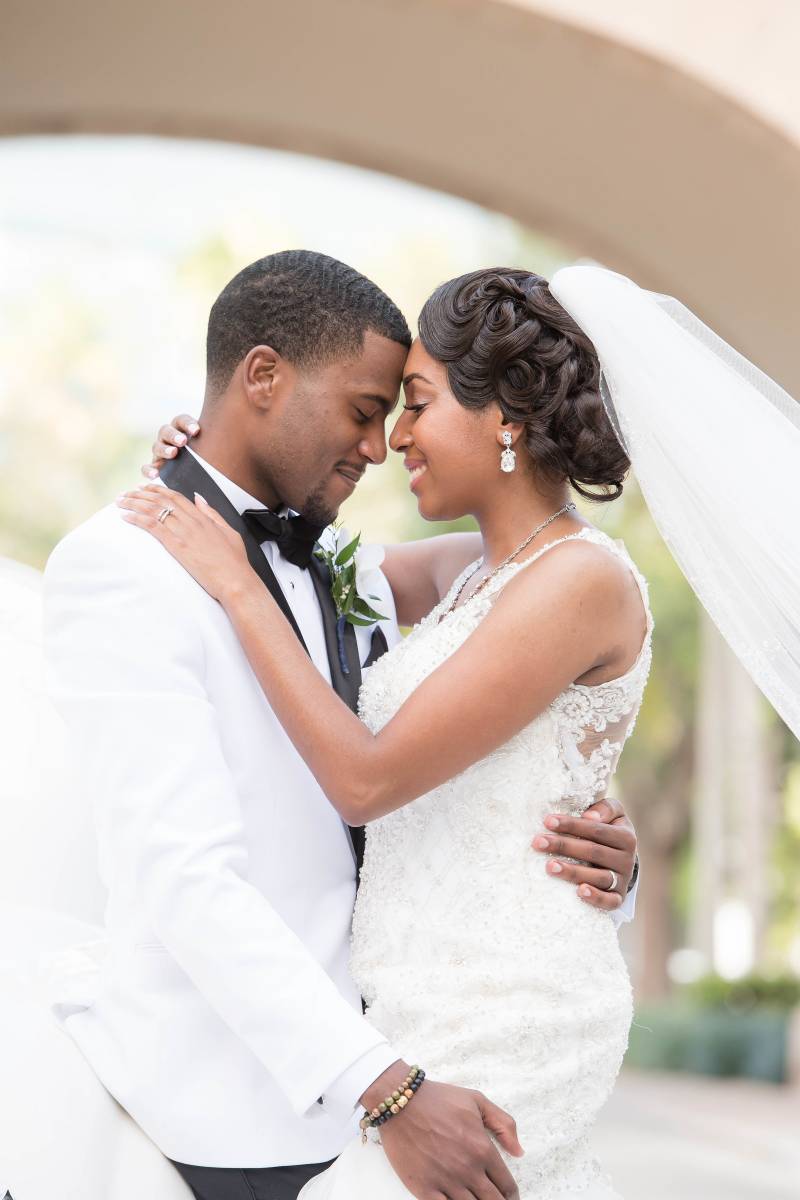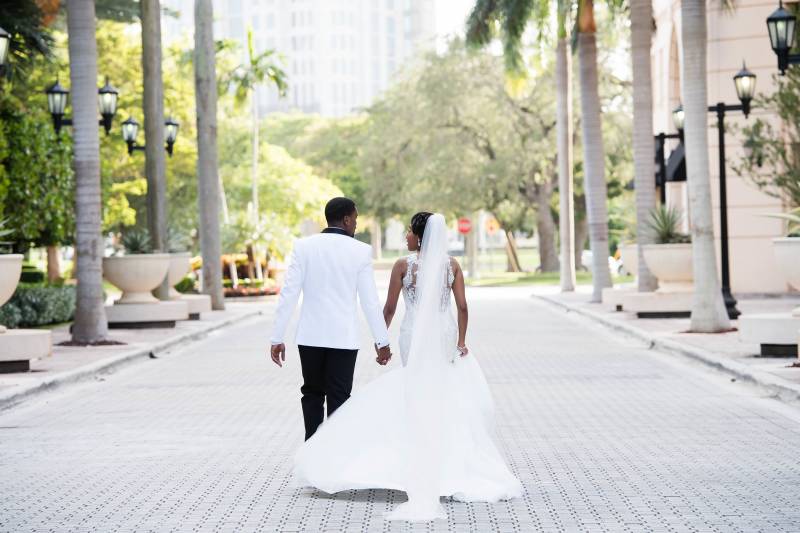 From the Groom:
The morning of the wedding was a bit nerve-wracking because there was a rainstorm. As I watched the storm from my hotel room window, all the planning and the vision I had for the wedding were being washed away. After a few hours the rain stopped, the sun came out and it was time to party.
Overall we had an amazing wedding. Moments of happiness and relief came through as the day we waited for was finally here! I did not once doubt our decision to have Maureen C. Weddings help us plan our wedding. Aside from the fact that we are family, Maureen and her team made our dream wedding come true.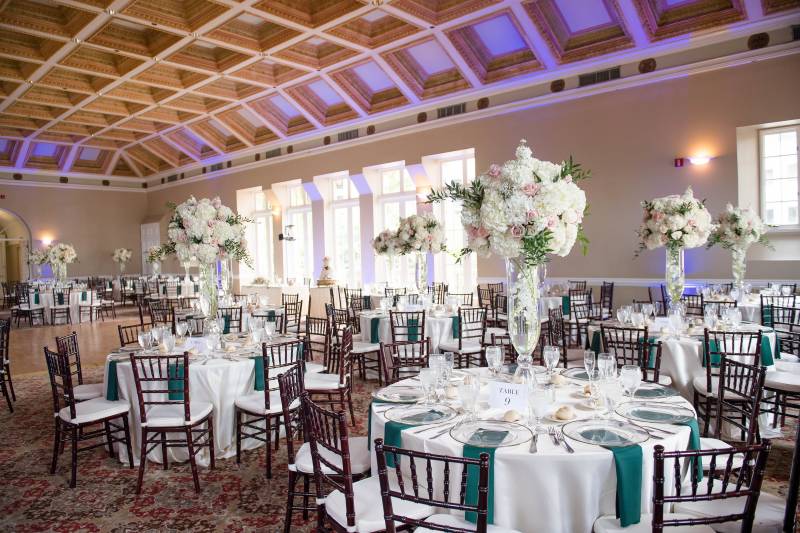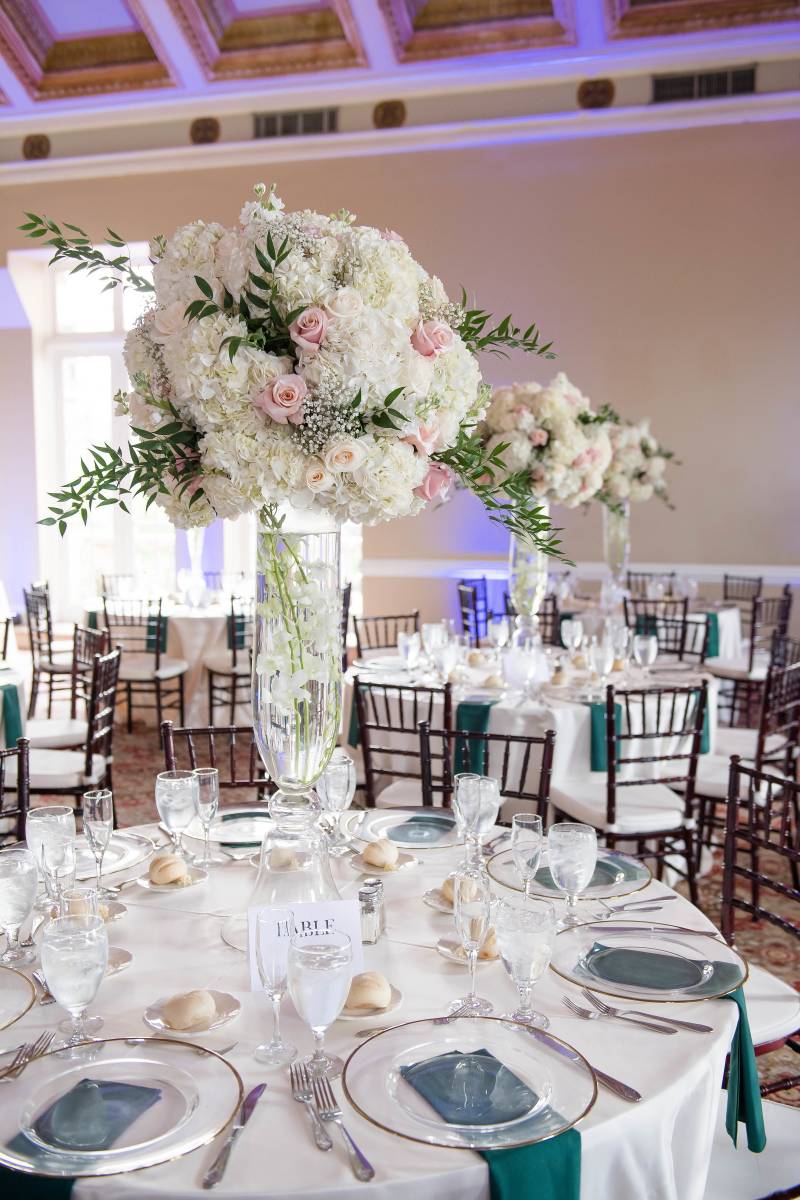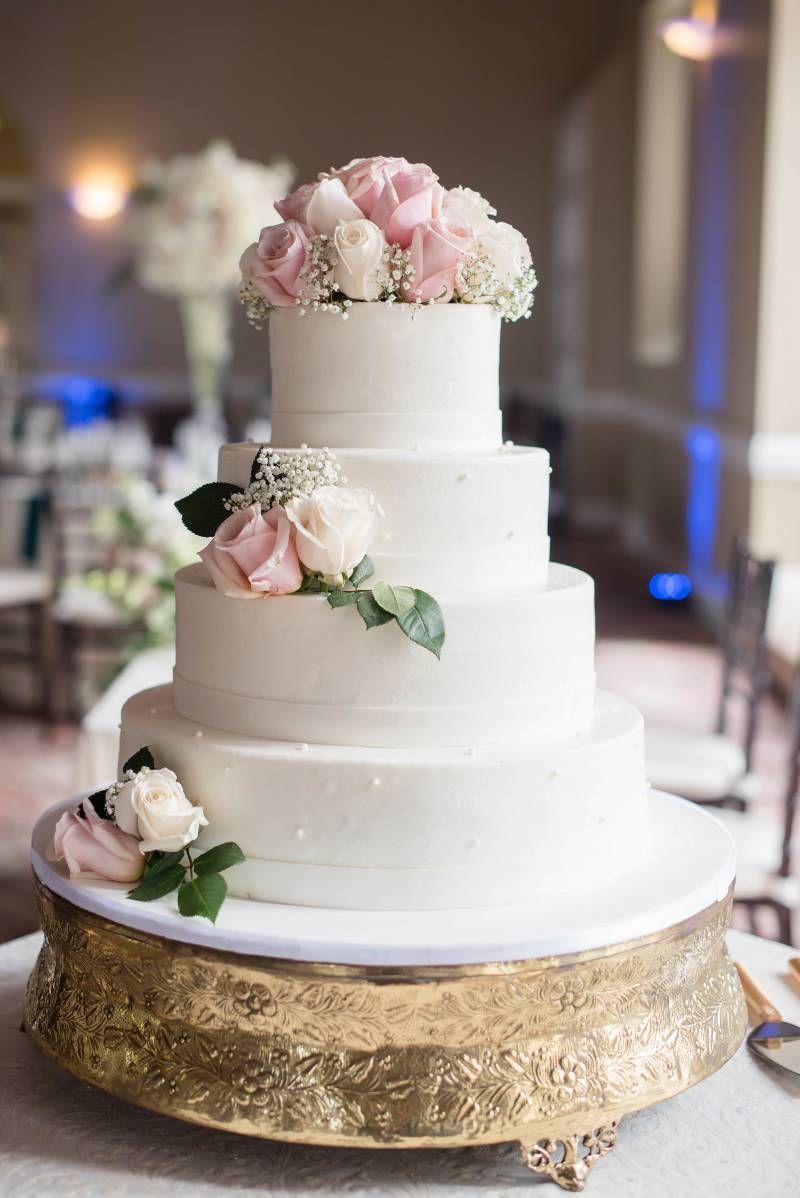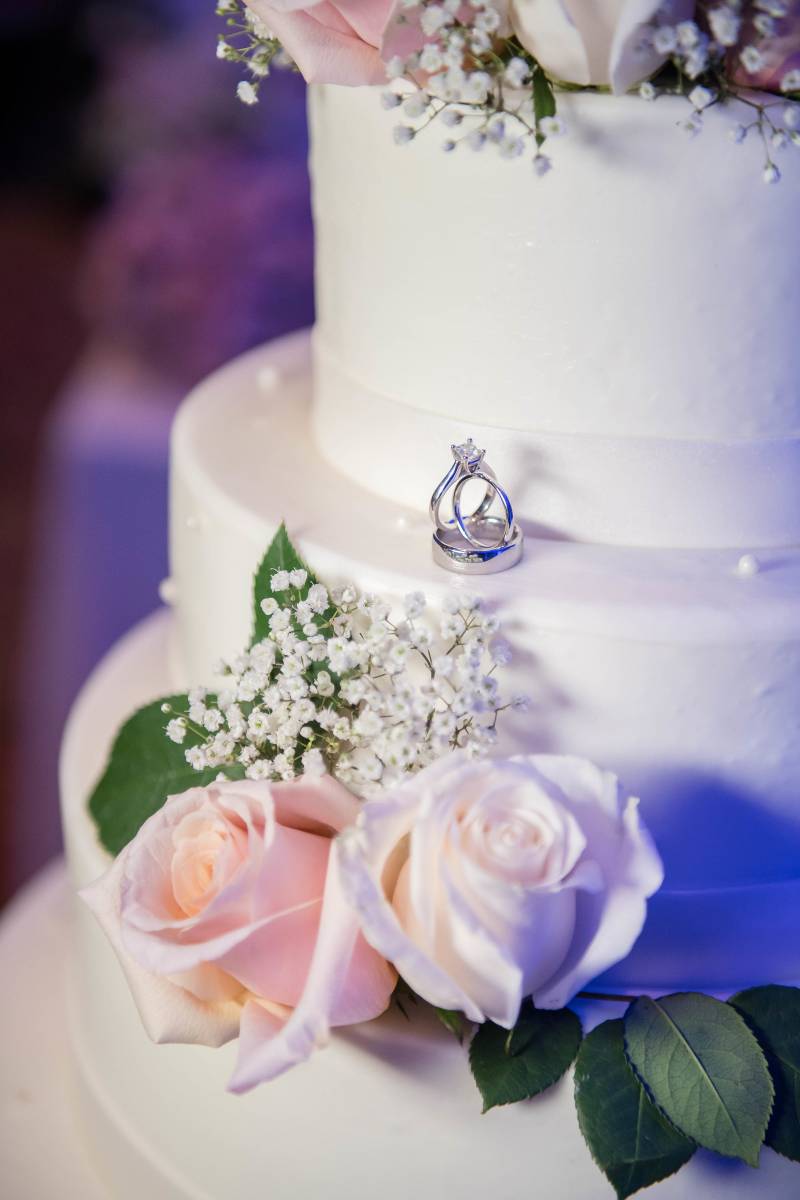 Your most memorable moment:
The best moment was when we finally said, "I do." The most memorable moment was when my brother in law ended his speech stating, "You did not lose a family, you gained one in Georgia," and everyone just cheered. It made me feel welcomed.
Wedding song:
Our wedding song was Jesse Powell's "You." Karl actually chose the song. There is not a real reason as to why we chose the song. He sent me the song and I listened and was like, "That's the one!"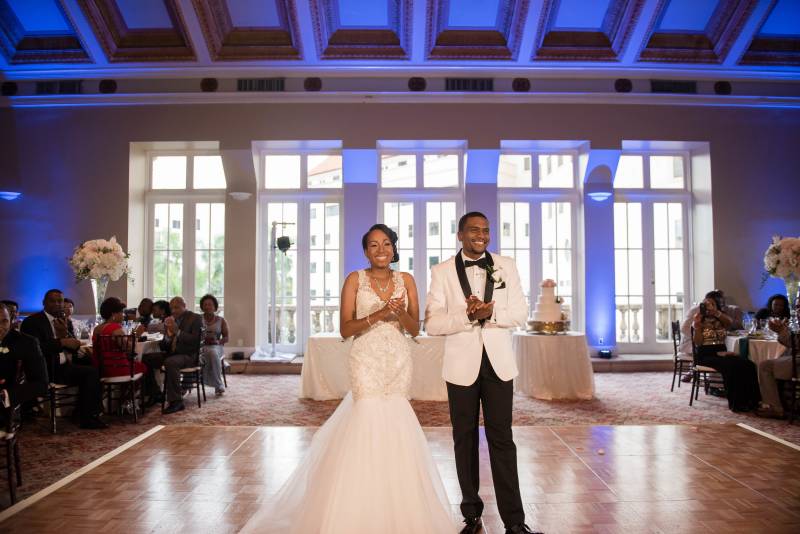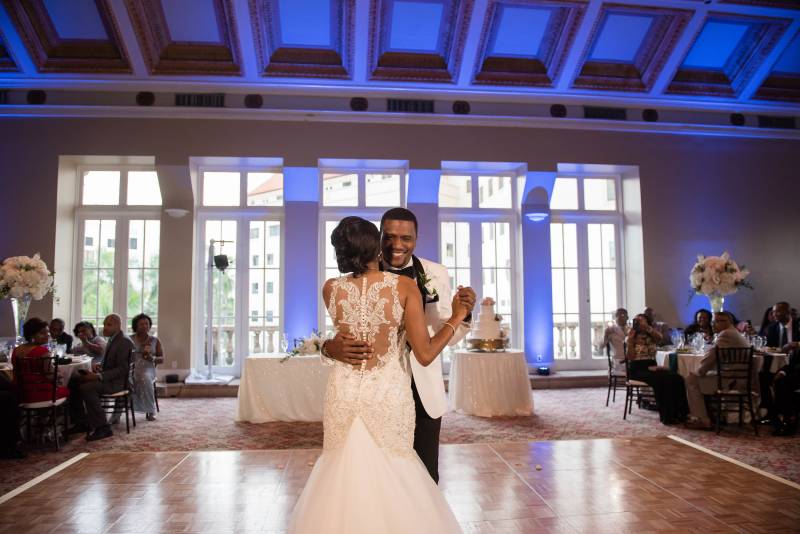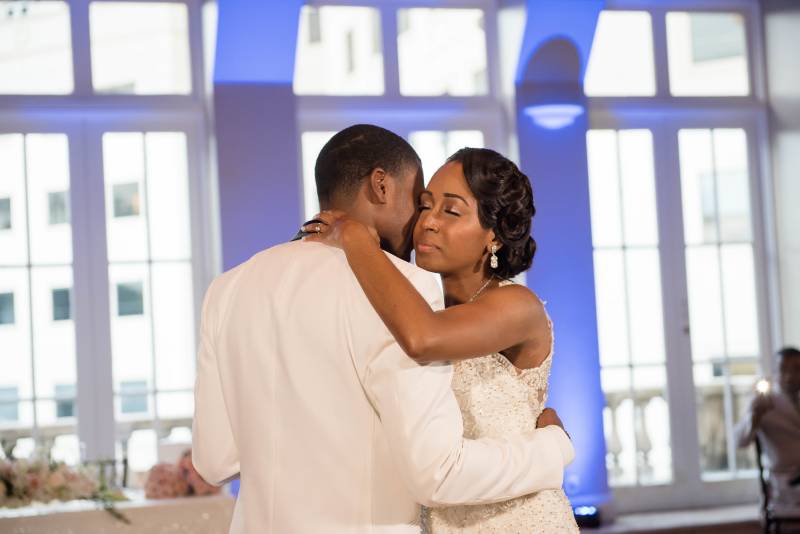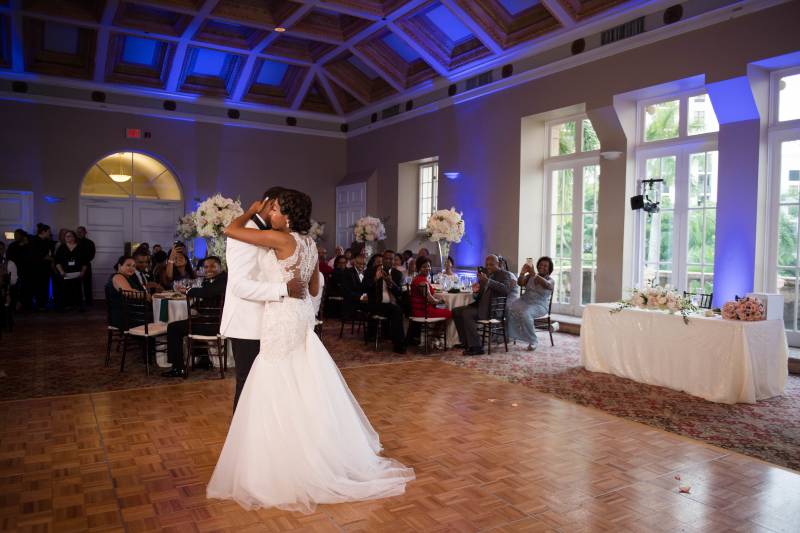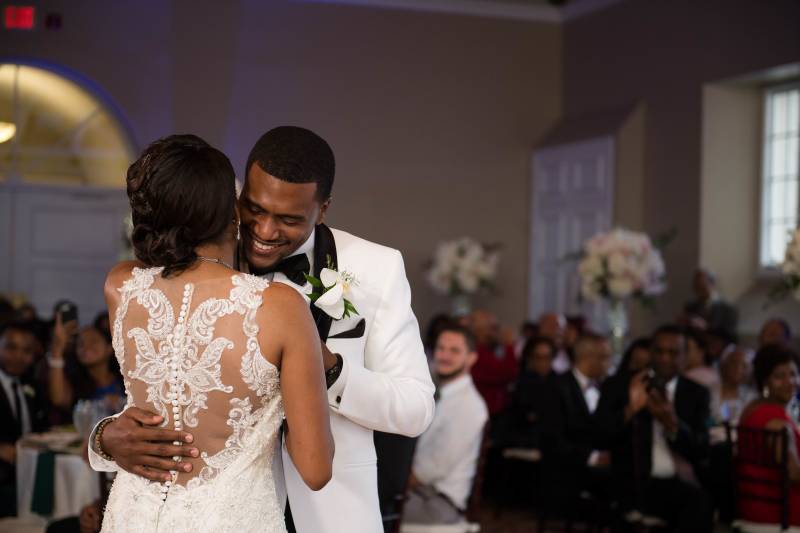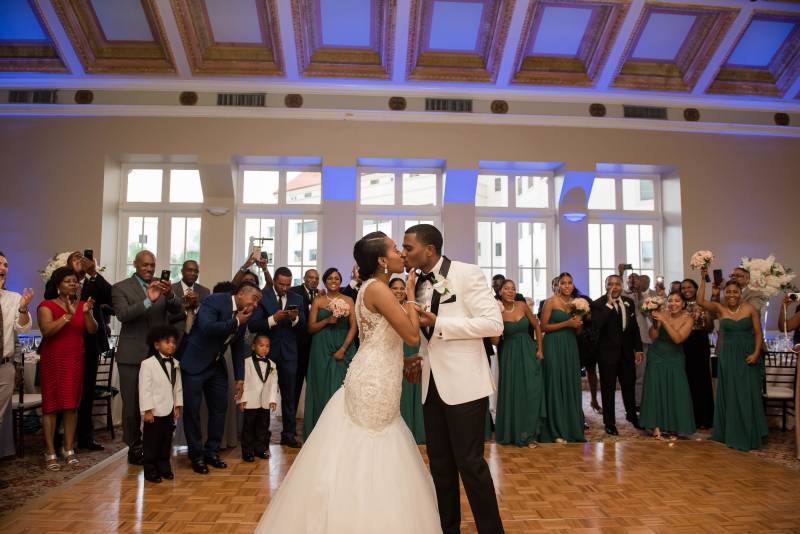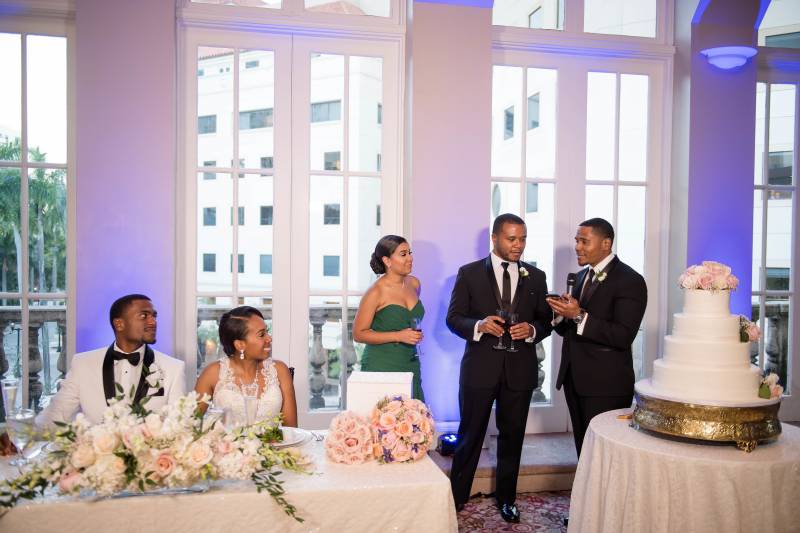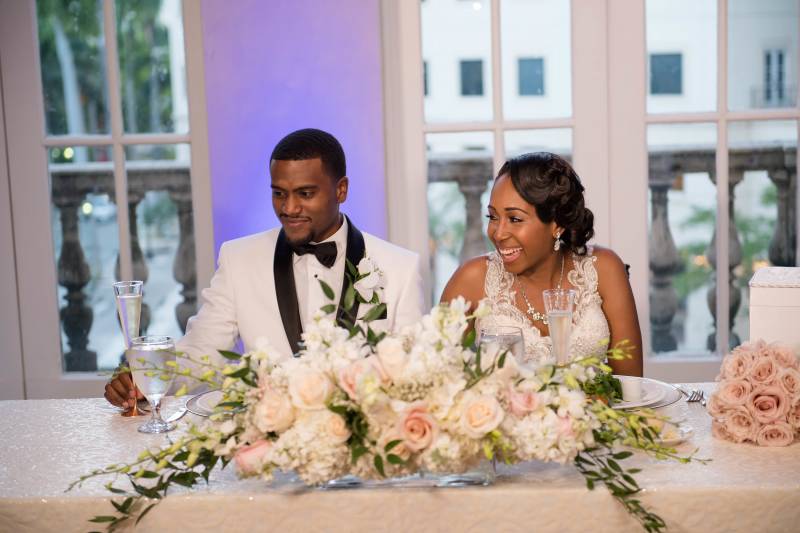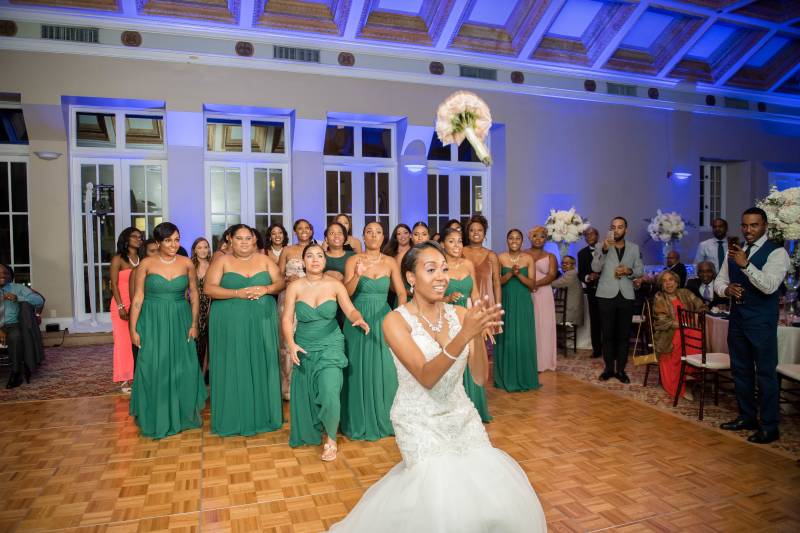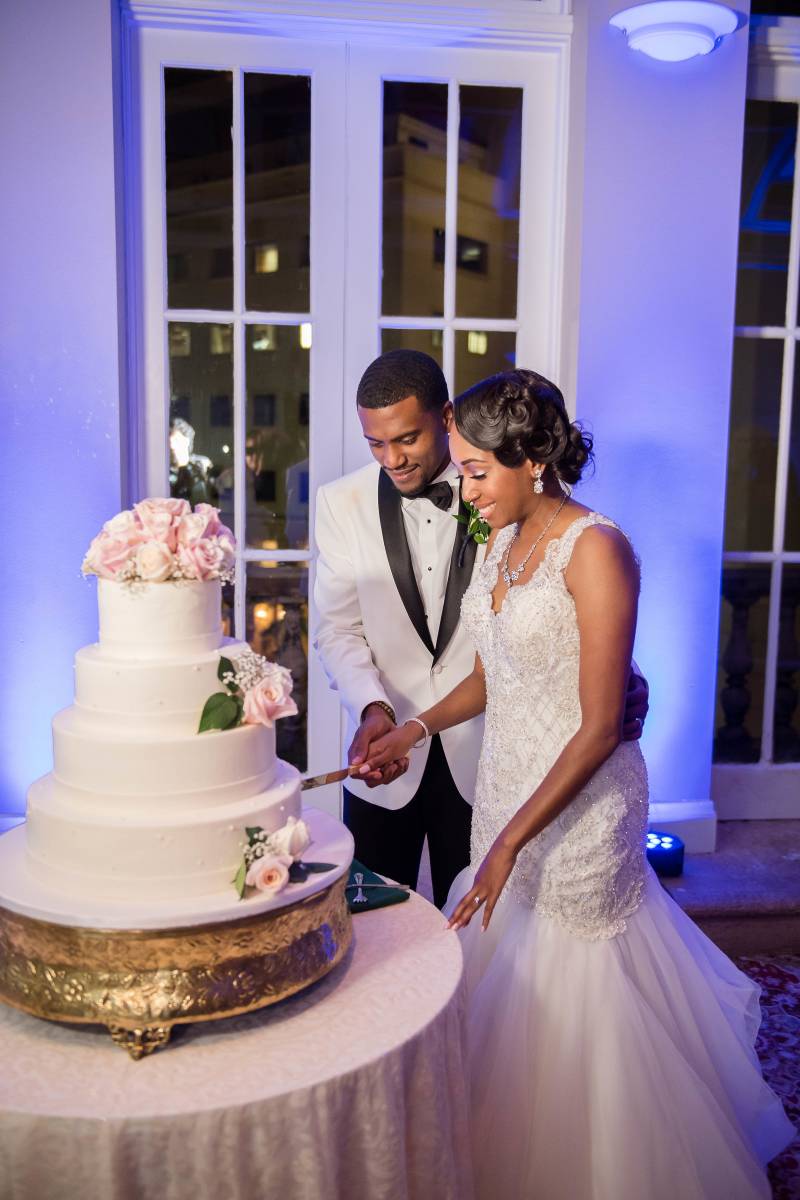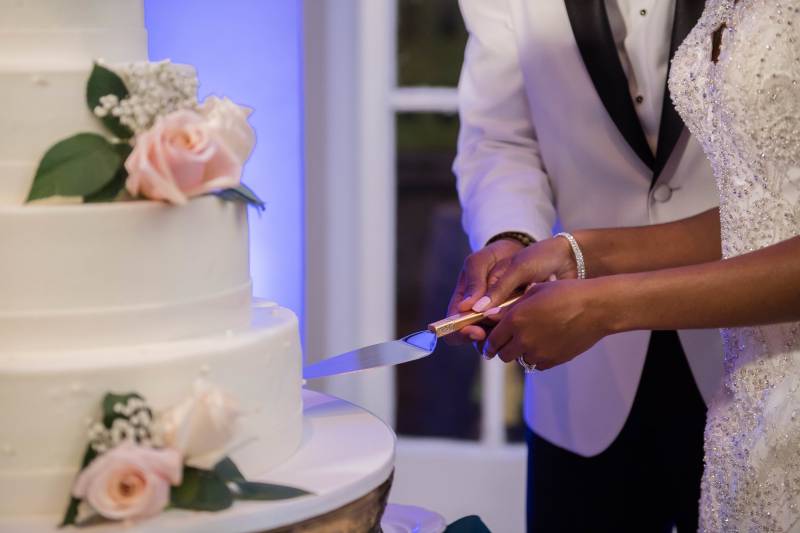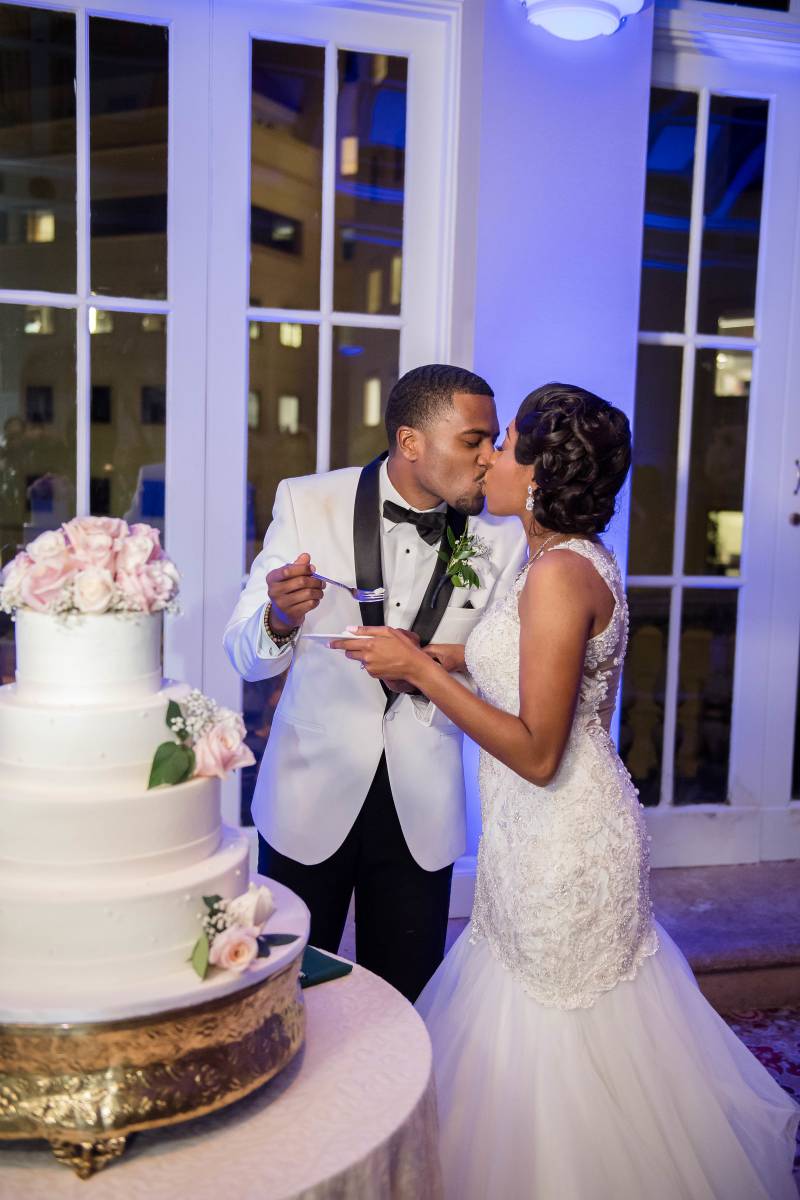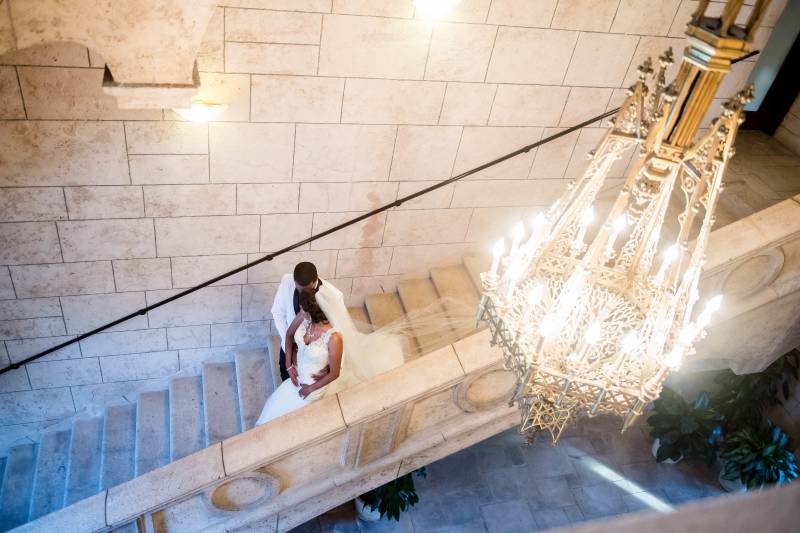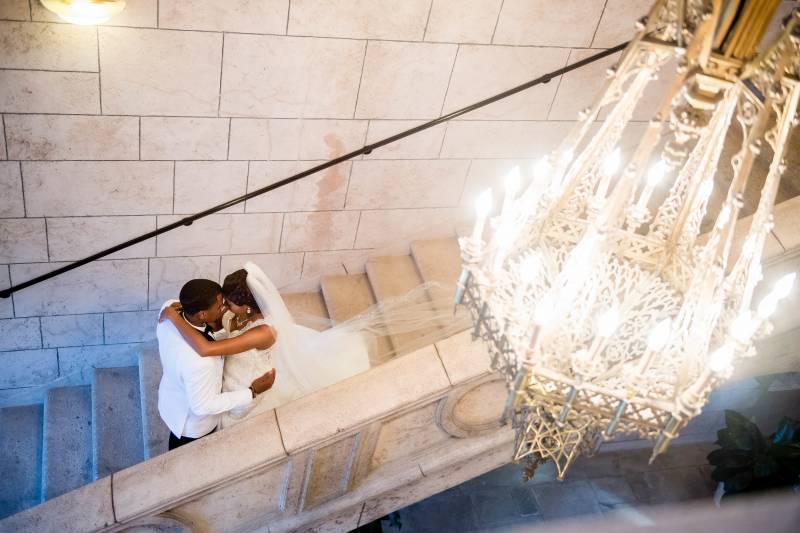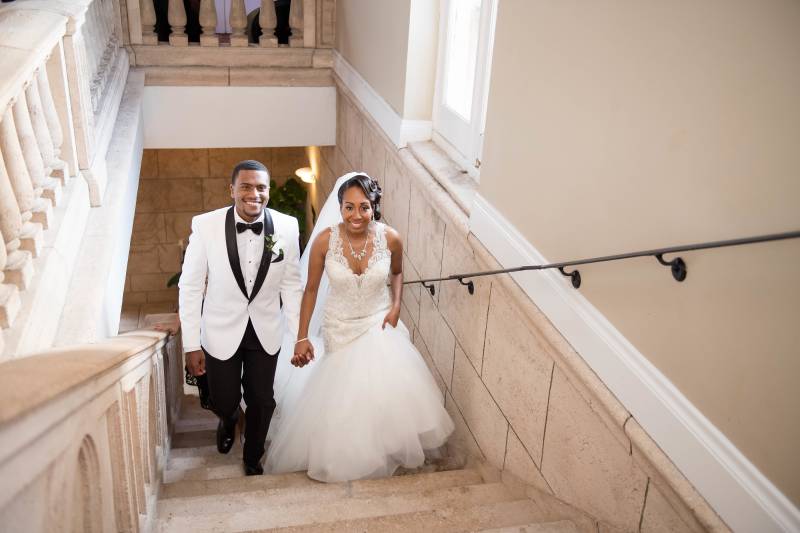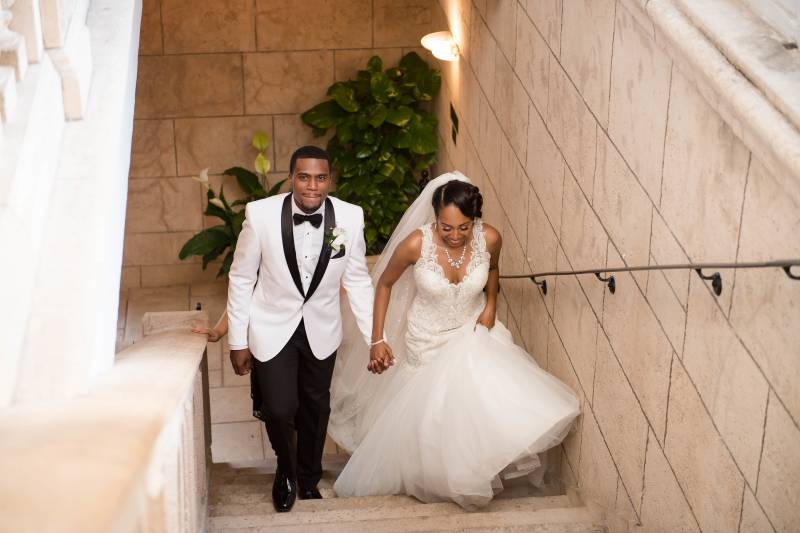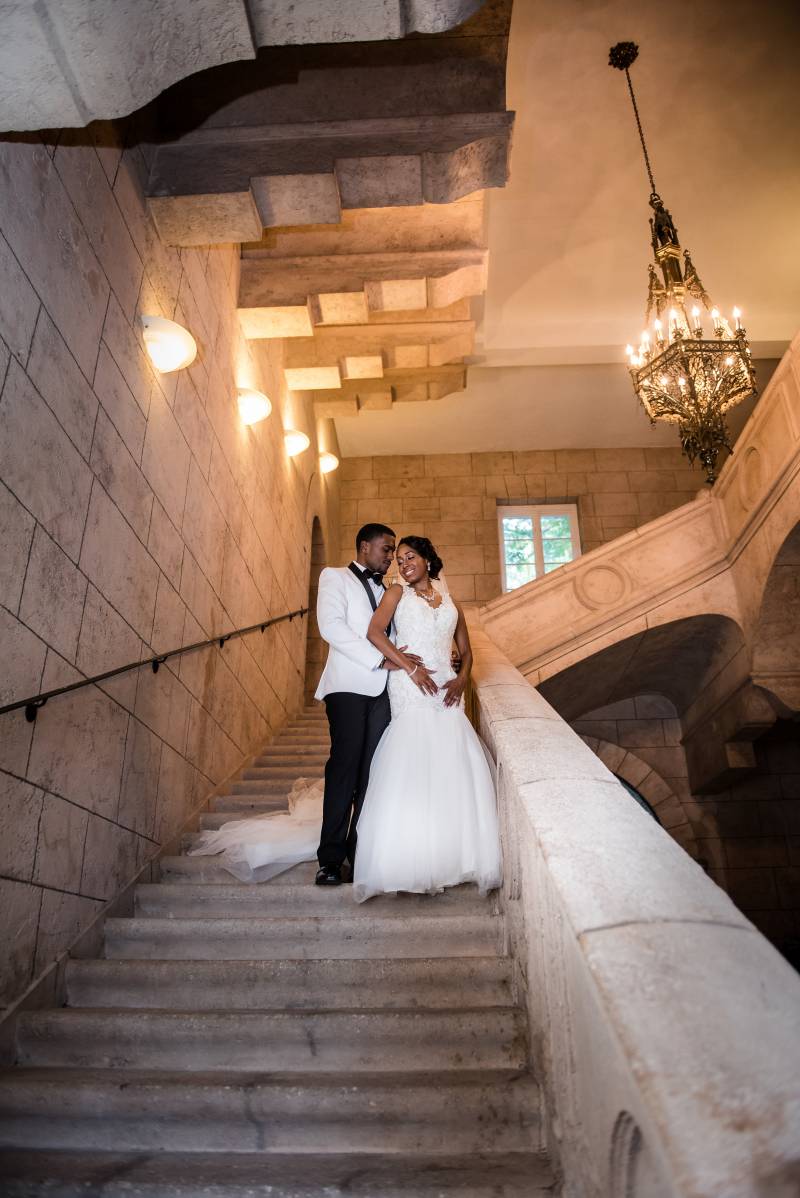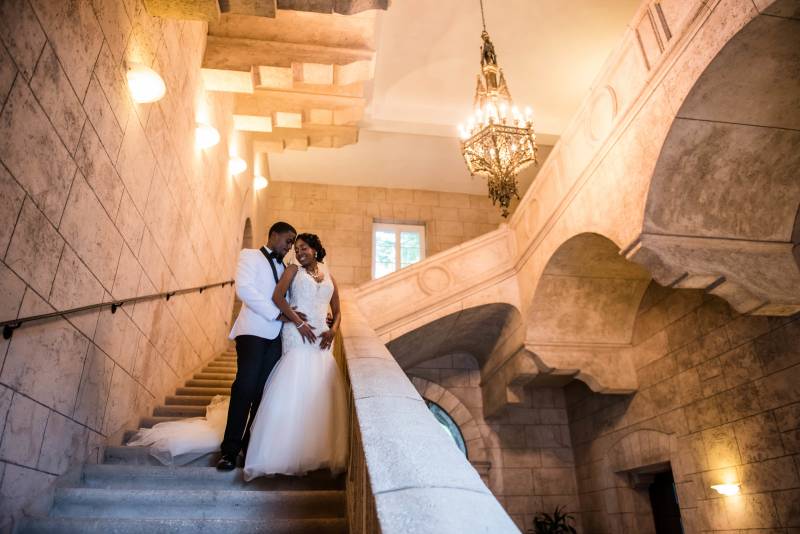 What are you most looking forward to as a married couple?
Getting to know each other more and experiencing life together.
Advice for a Bride and Groom on their wedding day:
First things first, get a wedding planner! And do not stress out. Let everything fall the way it is supposed to fall because that is the way it is supposed to happen. I know it sounds cliche, but trust me, there is no reason to stress out on one of the biggest days of your life. Don't let one small thing ruin your whole day.
Congratulations to the happy couple! We wish you many years of wedded bliss!