Sabrina and Patrick's love story began with a knock on the door. It was December 10 of 2014 when Sabrina was visiting door-to-door as a sales agent for AT&T Uverse. She was selling cable services, but Patrick wasn't interested in switching providers. However, he was curious about the beautiful woman at his doorstep and asked what her plans were later that week. She had all of Patrick's personal information like where he lived, so he was eager to get her phone number in return at least. Sabrina was reluctant at first but she gave into his sales pitch in the end. After a couple of dates, things progressed really quickly between the two and they were engaged about a year and a half after they met. By March 2018, this fated pair married with an elegant, Purple Rain affair at Comber Hall in Coral Gables, Florida. Check out Sabrina and Patrick's romantic day, captured by Artistic Vision & Design.
Bride's full name, age, and occupation: Sabrina Telemaque, 28, Customer Service Representative
Groom's full name, age, and occupation: Patrick Fenelus, 31, Accountant
Place of residence: Fort Lauderdale, Florida
Wedding date: March 10, 2018
Wedding location: Comber Hall, Coral Gables, Florida
Wedding theme: Purple Rain
Honeymoon Destination: Cancun, Mexico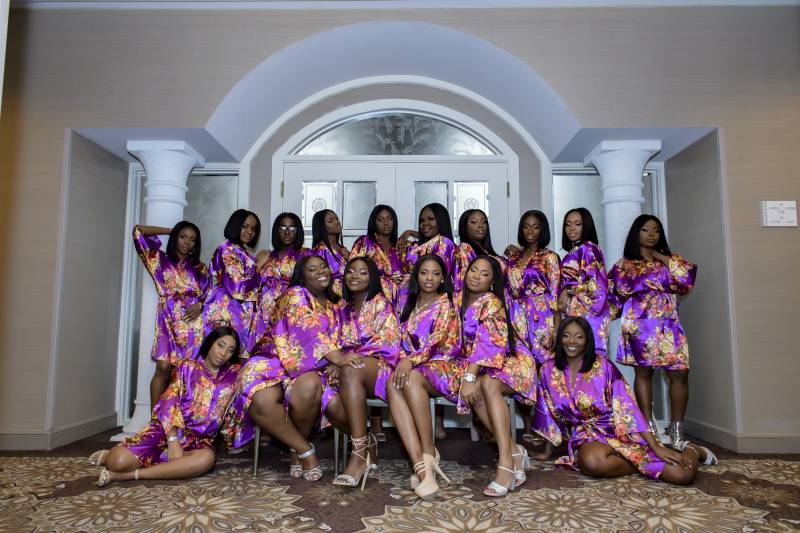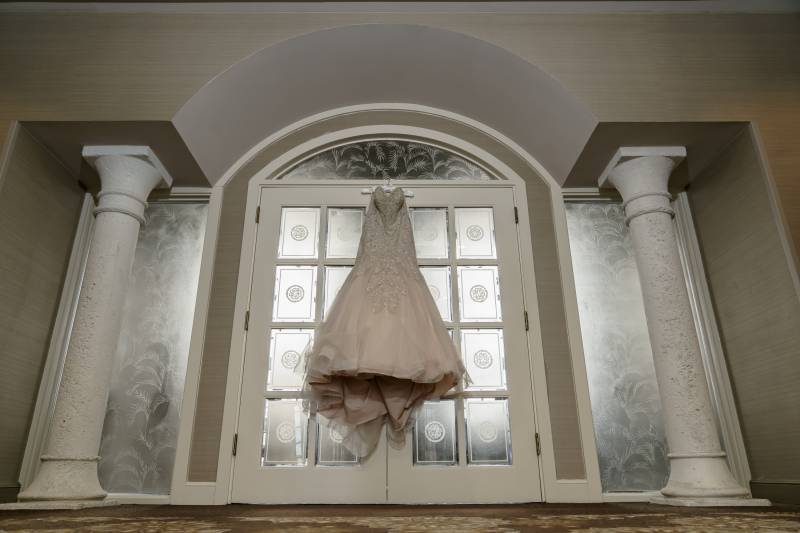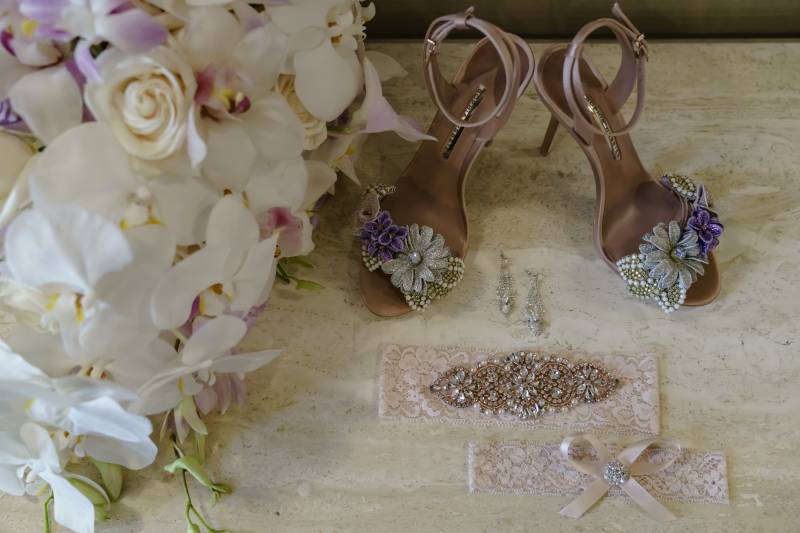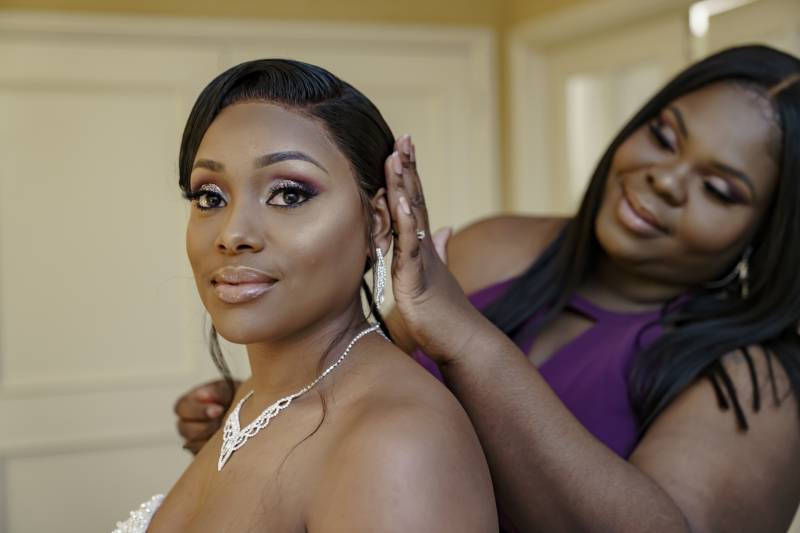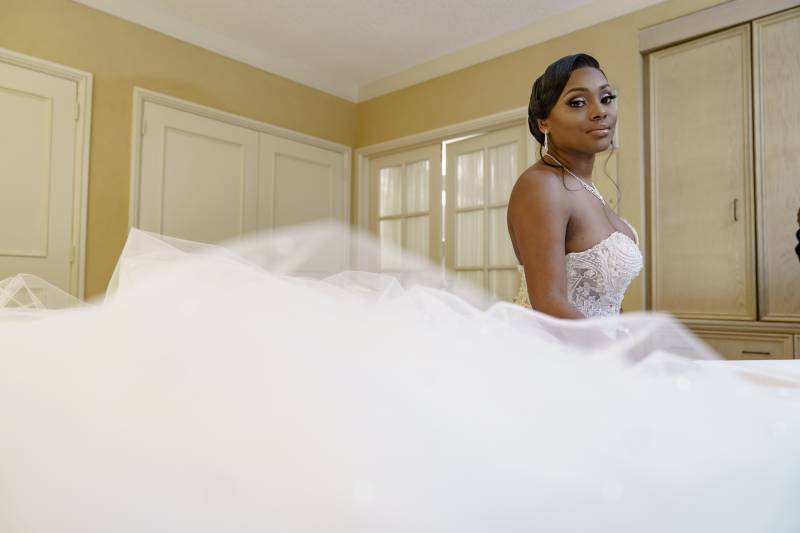 Engagement story:
From the beginning of our relationship, I knew Sabrina wasn't an ordinary girl. She always wanted to be different and stand out from the crowd, so I knew I had to customize her pear-shaped diamond ring for it to be unique. On the night of the proposal, I took her to one of our favorite restaurants, Barton G in Miami Beach. It's a very outlandish and over-the-top kind of place. I thought a ring at the end of the night would have been the icing on the cake for the proposal, but the mood wasn't quite right yet. It was close to closing time and waiters were starting to clean up. I decided that this wasn't the place I wanted to propose anymore. With the ring box in my socks, we headed to downtown Miami. As we walked along Biscayne Bay, MacArthur Causeway was lit up in purple lights. We watched as a car drove by over the bridge and that's when I got down on one knee and popped the question, "Sabrina Telemaque, will you marry me?"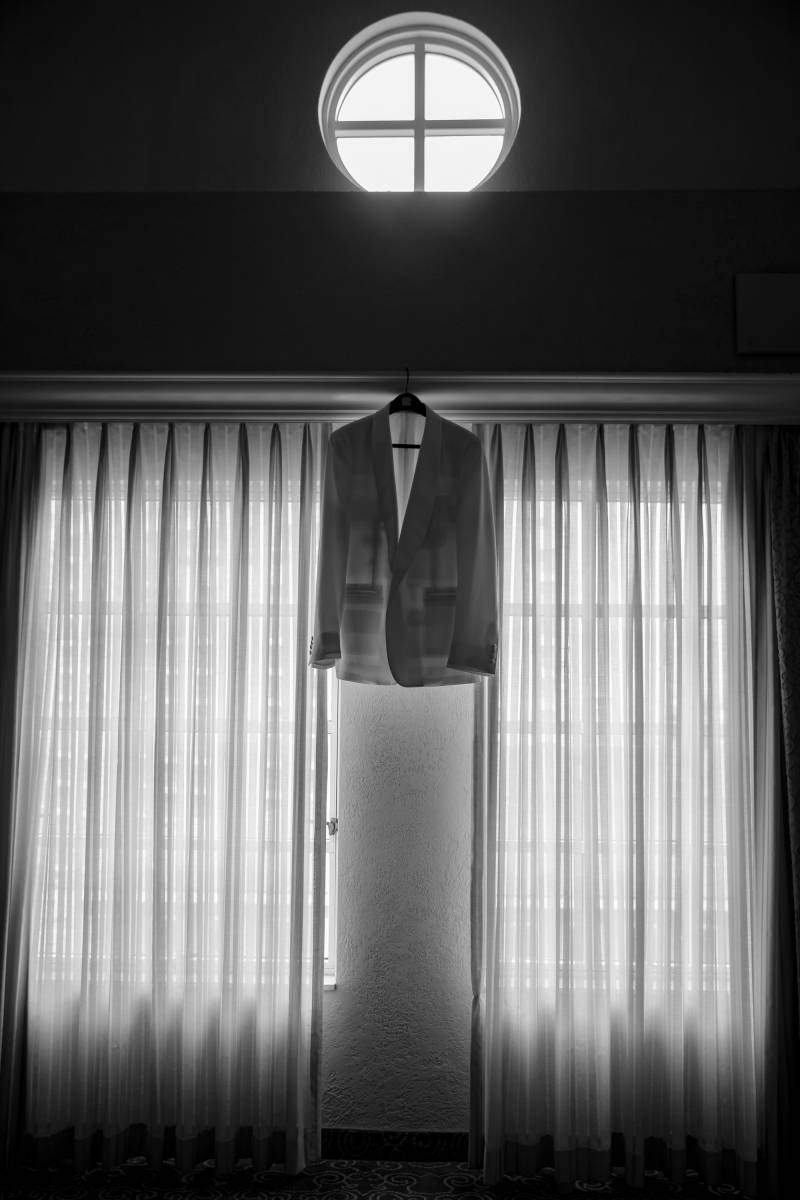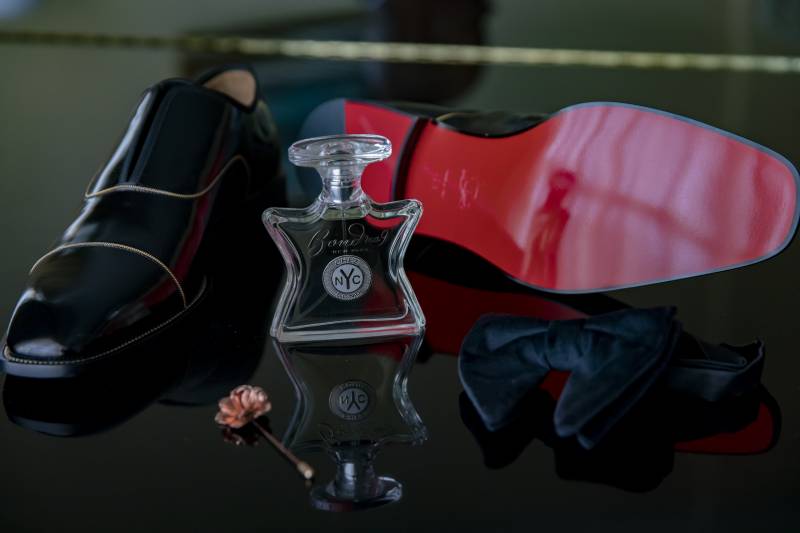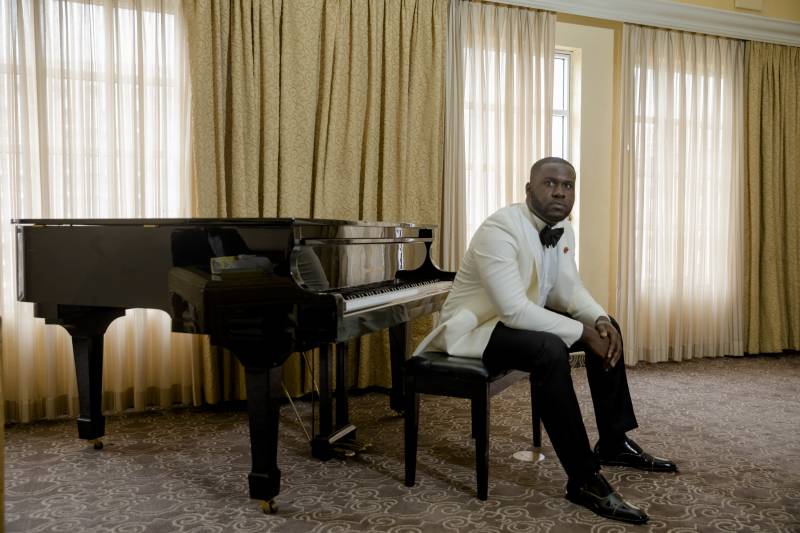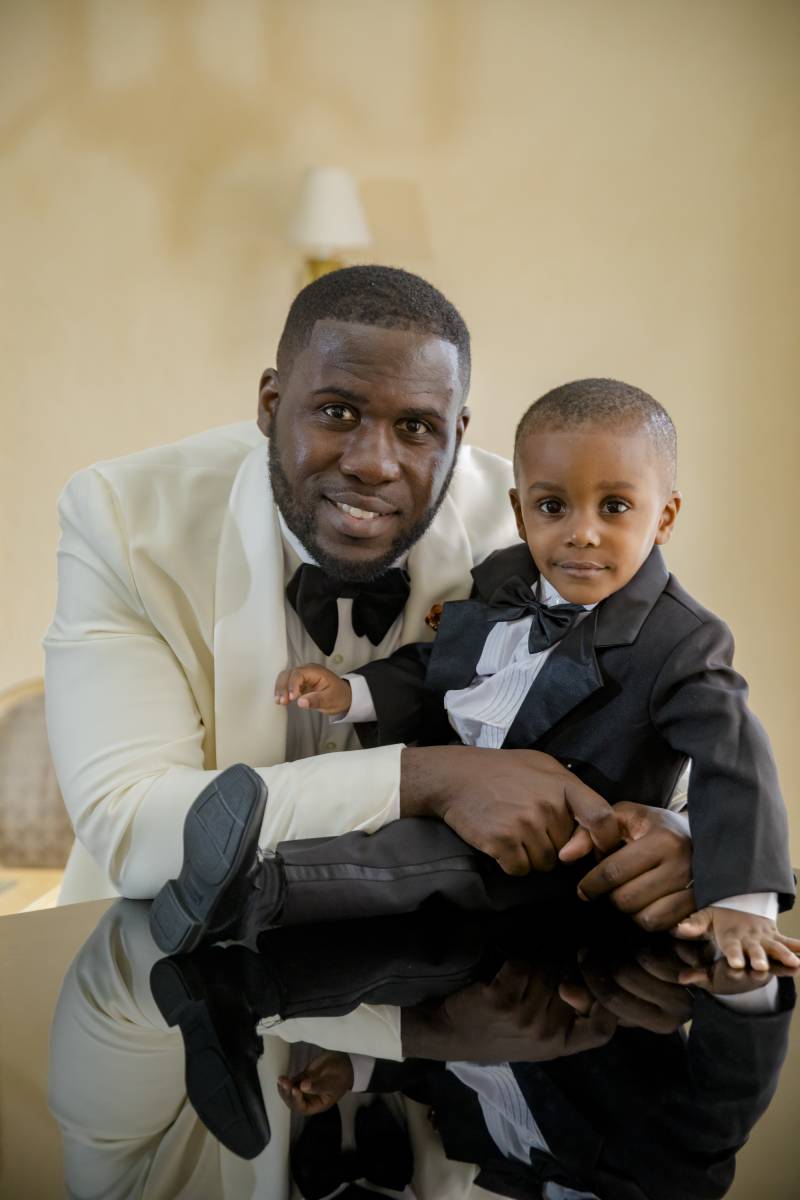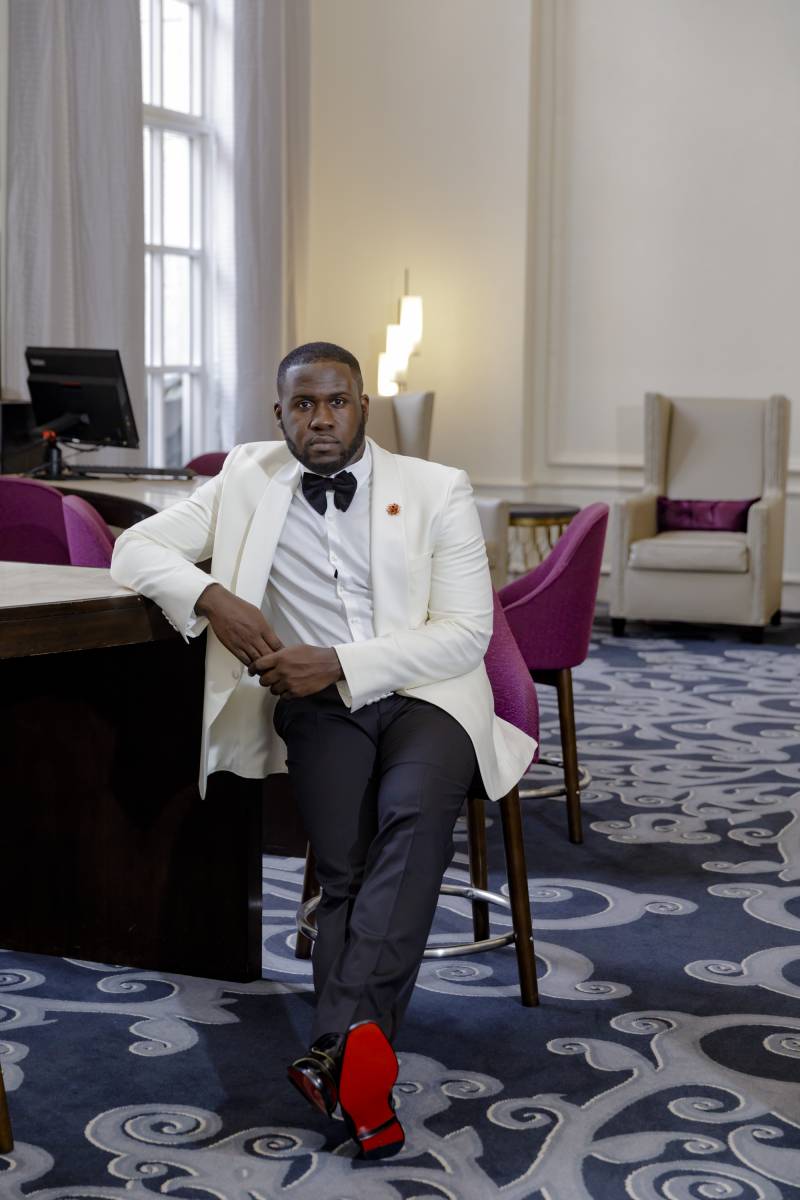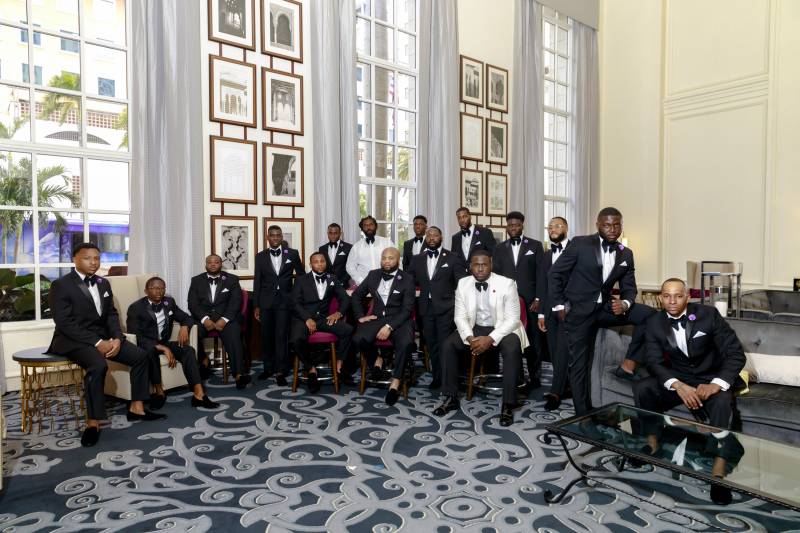 From the Bride:
On our wedding day, I was excited and ready to be married already. There was a lot of planning with ups and downs throughout the process. I would say Patrick was a groomzilla due to his background working events, so he wanted everything executed perfectly. However, my overall experience was a great one. I had positive people around me that were happy with our relationship. I still can't believe my knocking on his door selling cable services led me to walk down the aisle and marry the love of my life.
From the Groom:
As a groom, I would say I was heavily involved in the wedding planning process. Due to the flexibility of my job, I was listed as the primary contact since I was readily available to answer calls and respond to emails. Also, working as a server parttime for a high-end catering company, I knew the hard work needed for flawless execution, and I wanted everything to mirror that flawlessness in the same capacity. As for the big day, I was extremely excited for it to be finally here. All the planning, headaches, and money spent all coming together created our wedding. And, of course, I was looking forward to watching Sabrina walk down the aisle for the first time. Furthermore, I made the reception my main objective to keep our guests entertained and the energy level on high.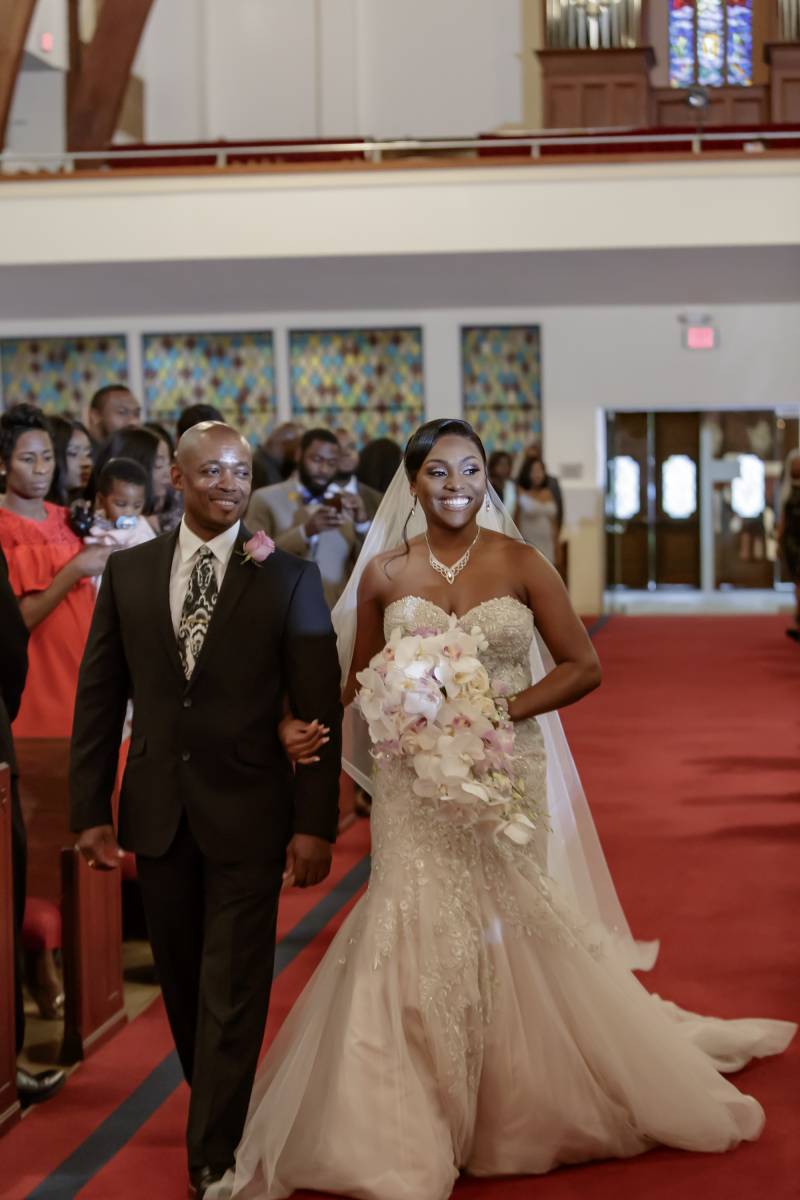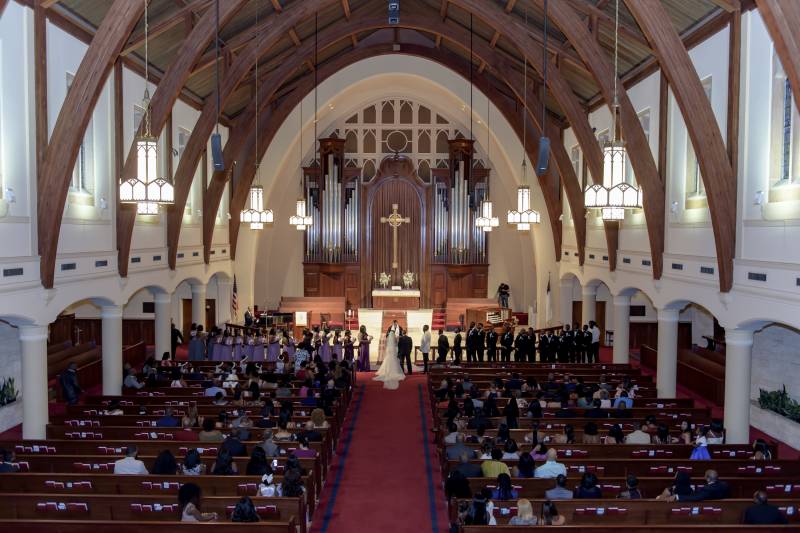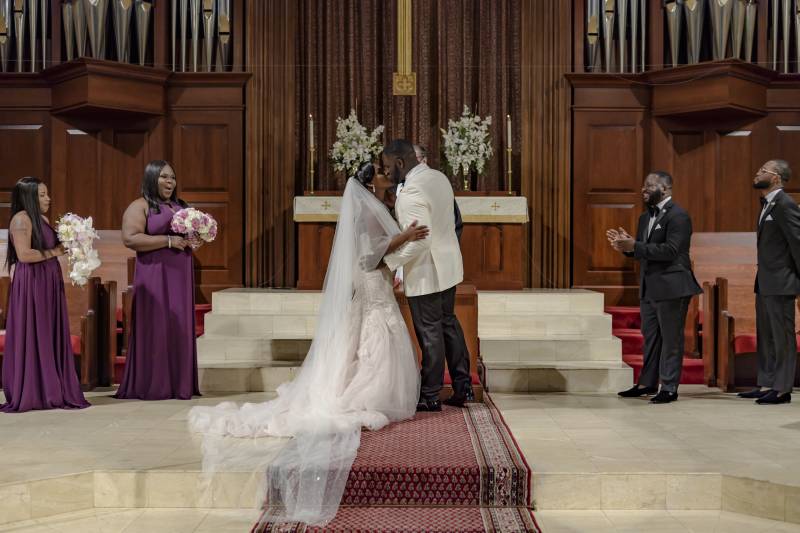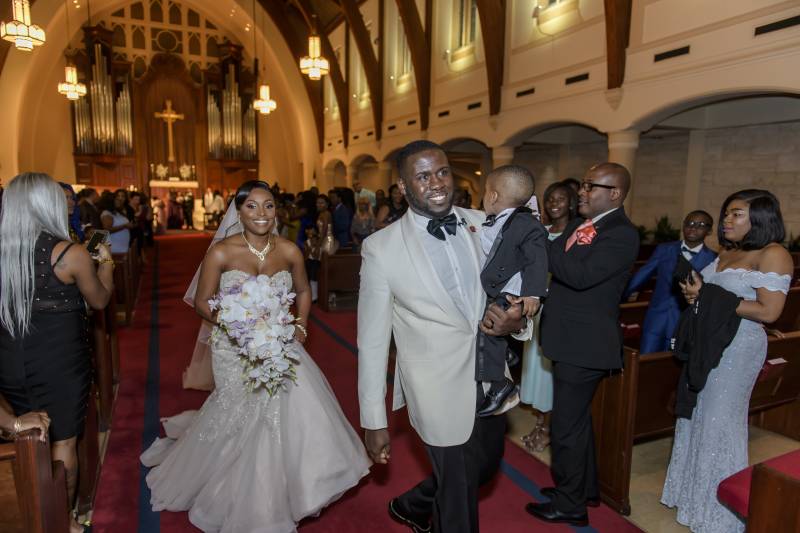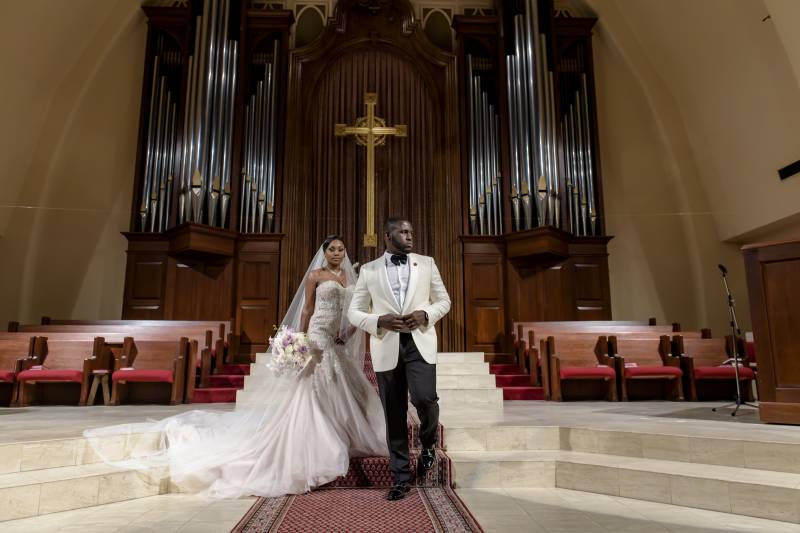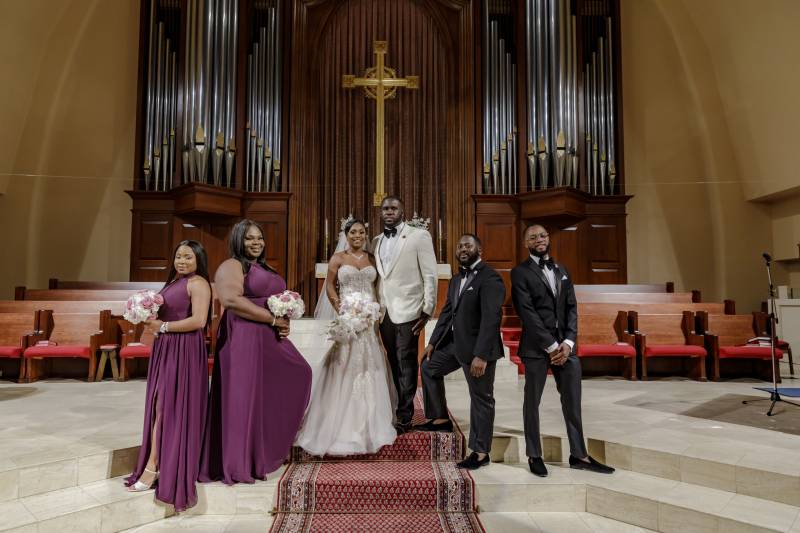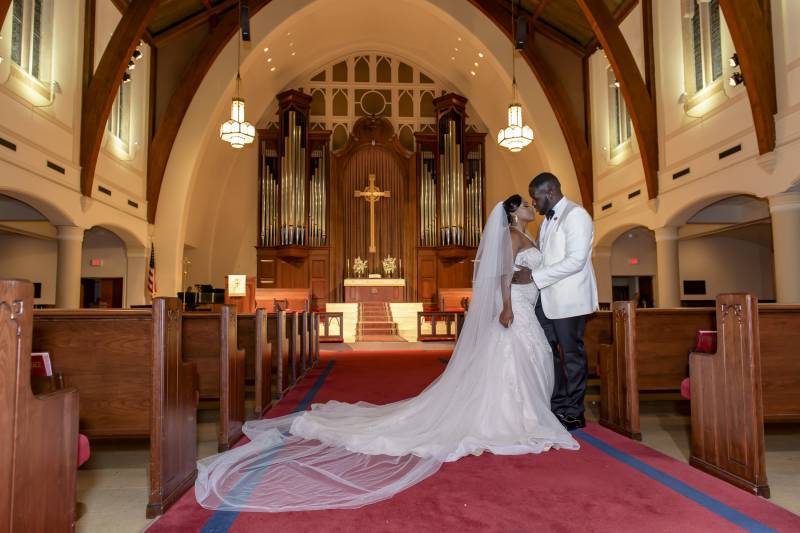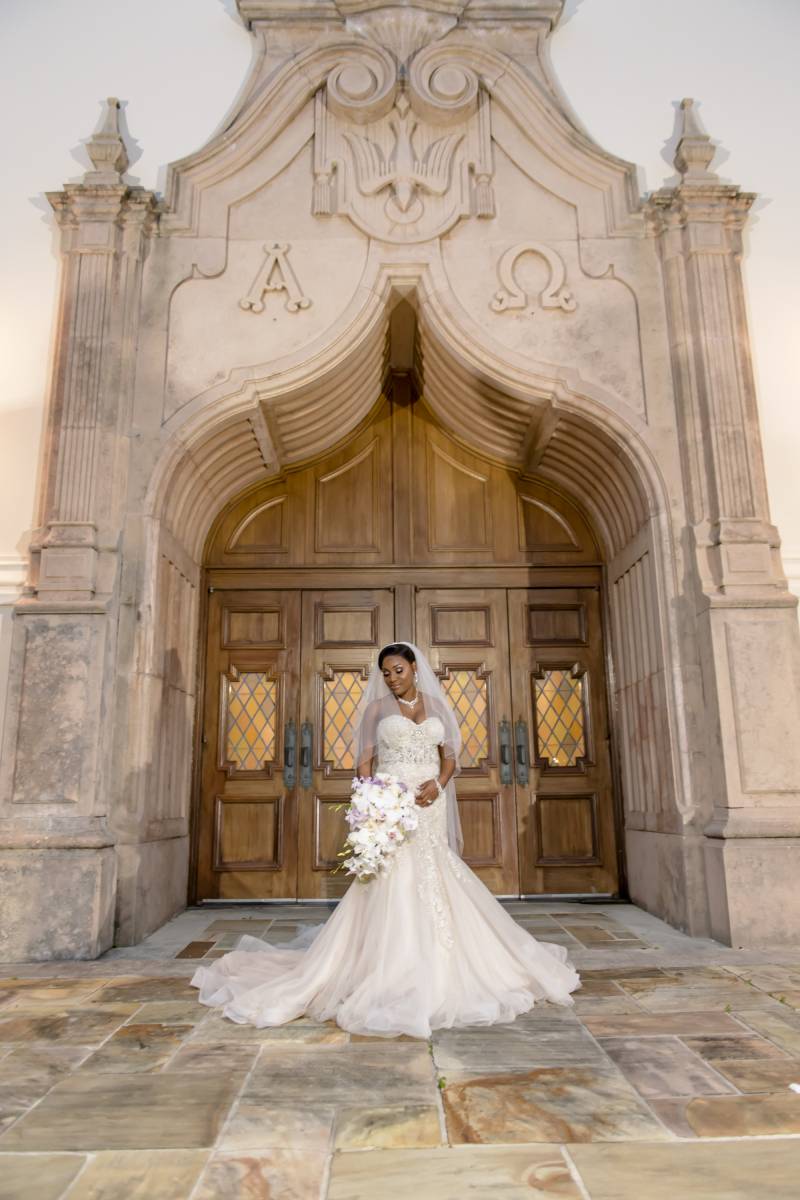 What makes your love special?
Sabrina and I are different in many ways, but we complement each other in what we each bring to the table. Sometimes opposites really do attract; we call it the best of both worlds.
Your most memorable moment:
Our most memorable moment for our wedding was the Junkanoo Band with stilt dancers. This was an epic surprise for our guests, accompanied with drums, bells and whistles. It was very interactive and had our guests on their feet throughout the entire performance. Their costumes were very colorful and decorative. The dance floor was jam-packed and the energy level was amazing which gave us the gratification that our wedding was lit.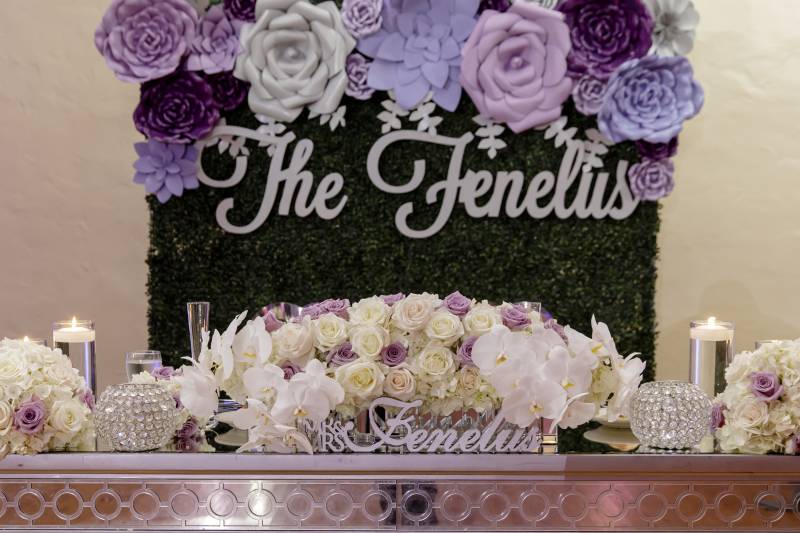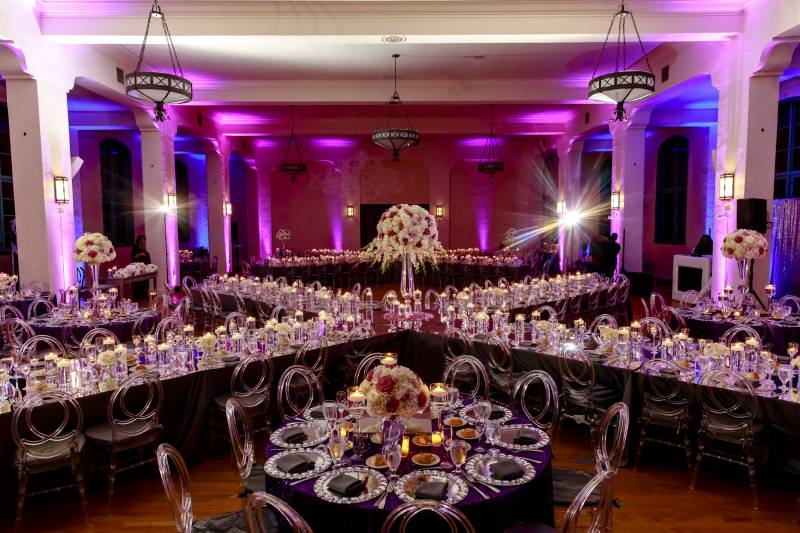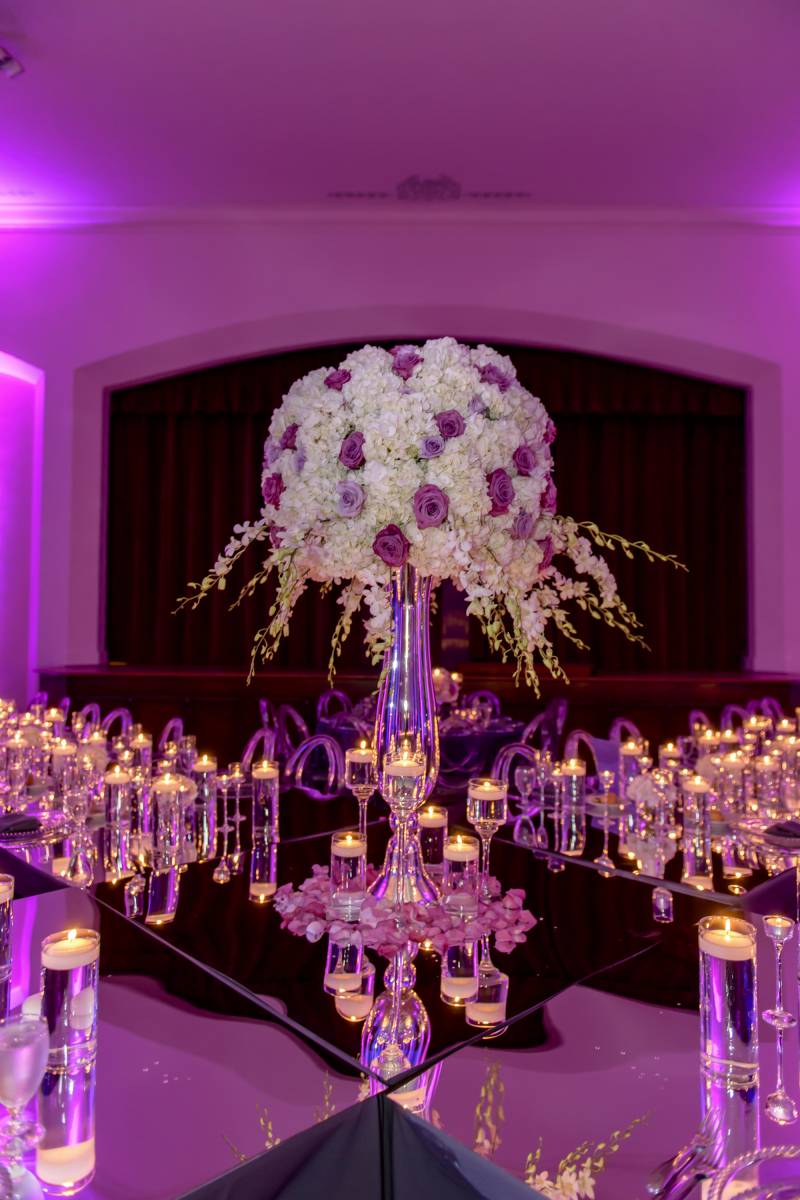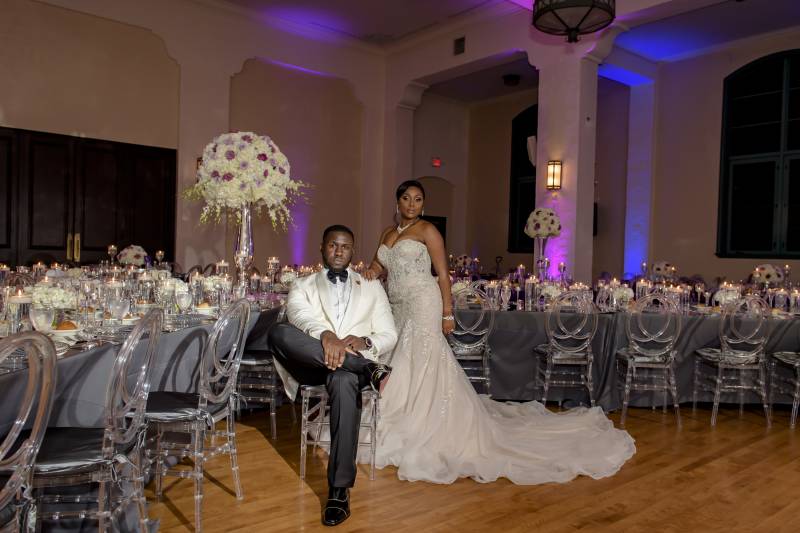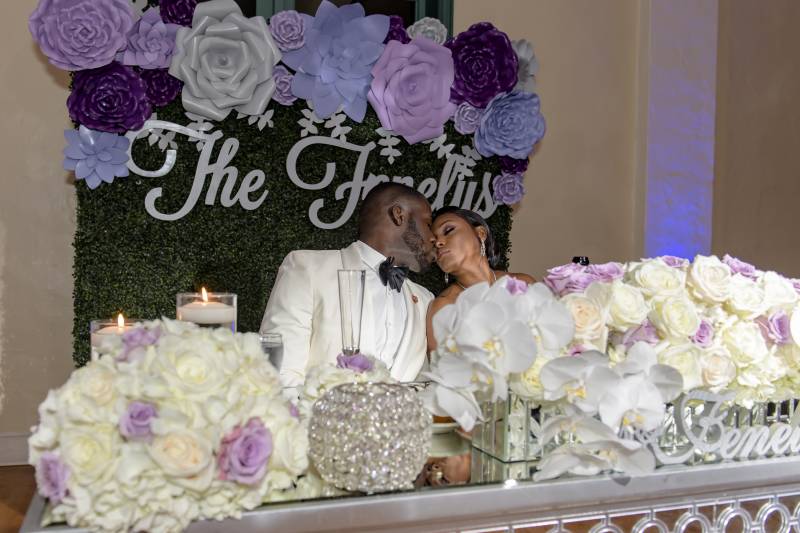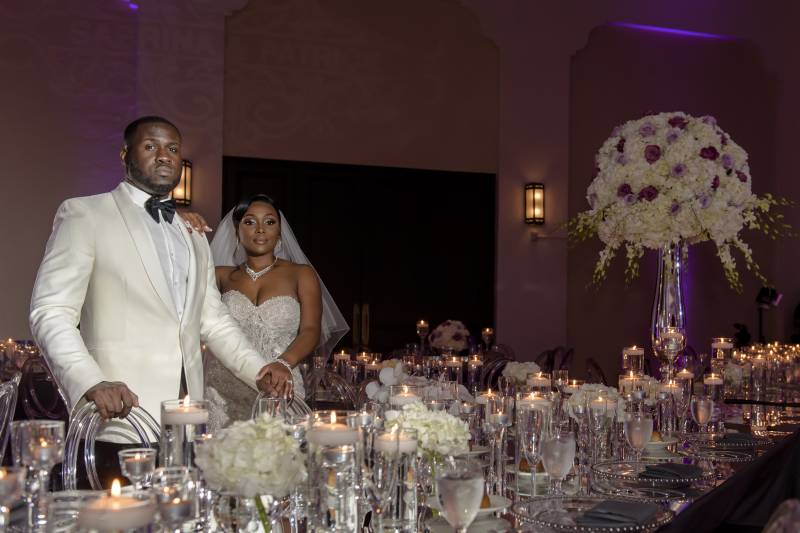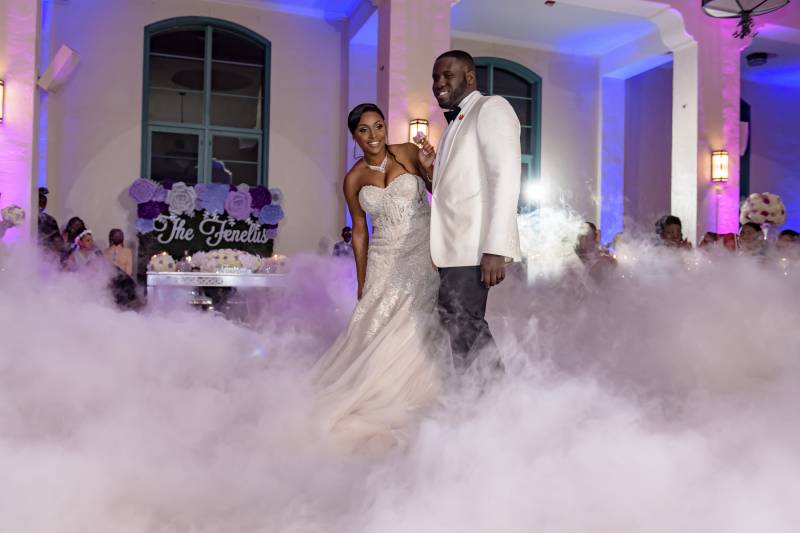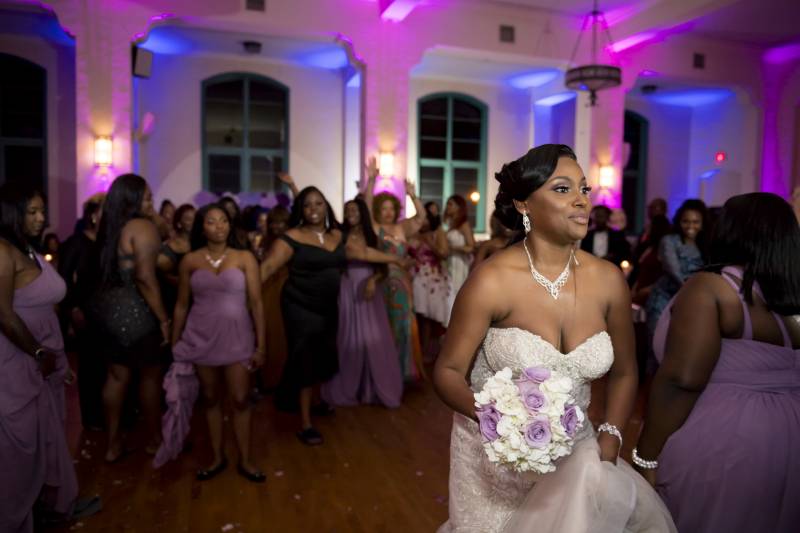 Wedding song:
Our first dance songs were John Legend's "You & I (Nobody in the World)" and Alan Cave's "Se Pa Pou Dat." We wanted to mix the two songs together to represent us as a Haitian-American couple. Neither one of us wanted to stand in the middle of the dance floor while people stared at us. So, we thought, let's choose a really nice song for the opening number that speaks about our relationship together, play it for about a minute, and then break into our Haitian kompa--which the crowd loved.
Favorite wedding detail:
We took the formal and traditional approach toward our wedding's detail. The main concept and color scheme was "Purple Rain," which we incorporated by having different shades of purple surround different aspects of our wedding day.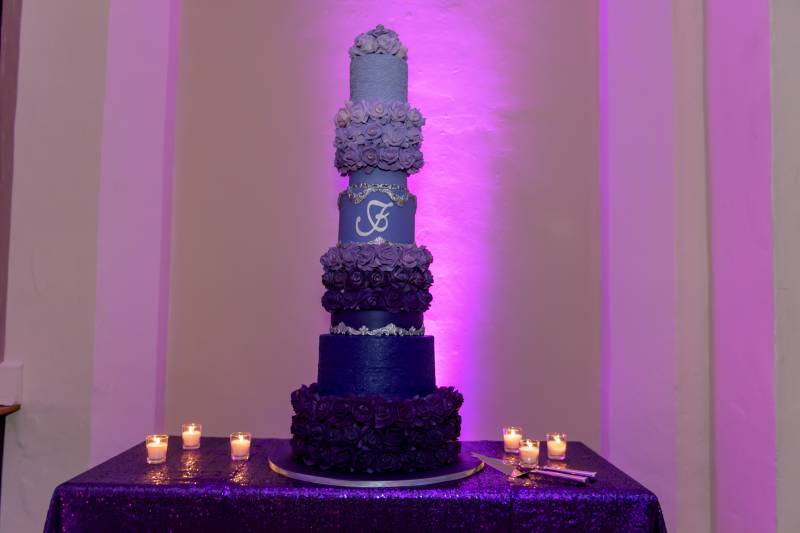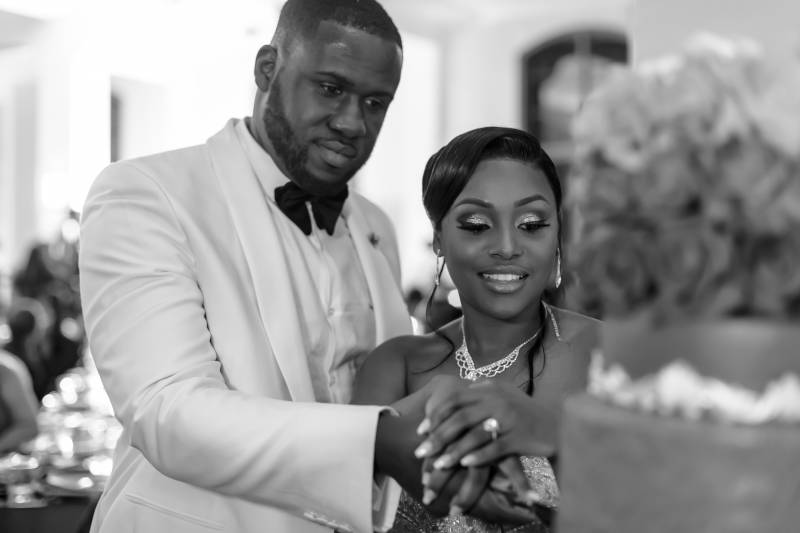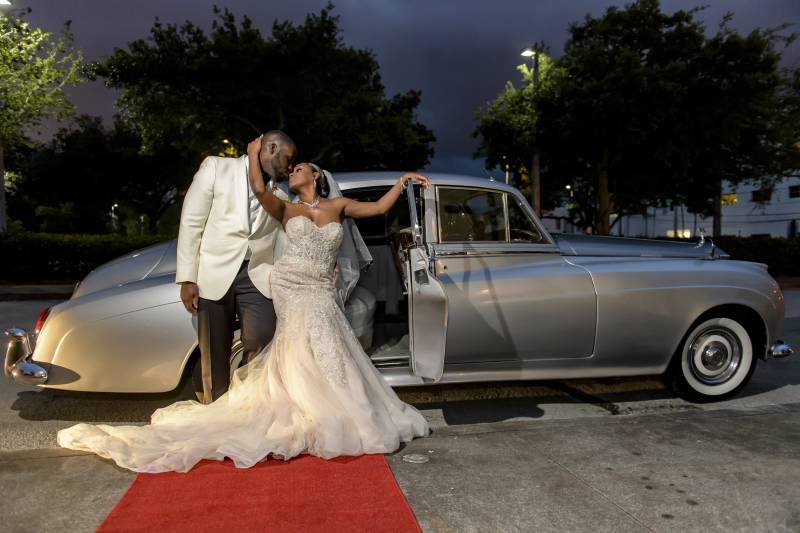 What are you most looking forward to as a married couple?
We're both looking forward to growing our family and beginning our own traditions as a unit. Furthermore, we're looking forward to starting a new business venture together. With my background in working events as a server and us planning our own wedding, we created our own event planning company, Events by Fenelus, and we have our first wedding scheduled for December 2018.
Advice for a Bride and Groom on their wedding day:
Some advice we can offer to future couples would be to just have fun and live in the moment.
Congratulations to the happy couple! We wish you many years of wedded bliss!