Urieke and Ahmad were both out supporting friends at an artist showcase in New York City. Someone from his friend's company tried to sell Urieke some merchandise and Ahmad swooped in on the sale! They ended up in a really long conversation about everything from intellectual property to partying in New Orleans. Though, she never bought the shirt, they have been together now for five years and married for one. Go down memory lane with this fun pair and check out their lavish city engagement session, captured by SGW Photography.
Bride's full name, age and occupation: Urieke Browne-Godfrey, 30, Home Decor Designer
Groom's full name, age and occupation: Ahmad Godfrey, 39, IT Consultant
Place of residence: New Jersey
Engagement Shoot Location: Philadelphia, Pennsylvania
Wedding date: May 26, 2018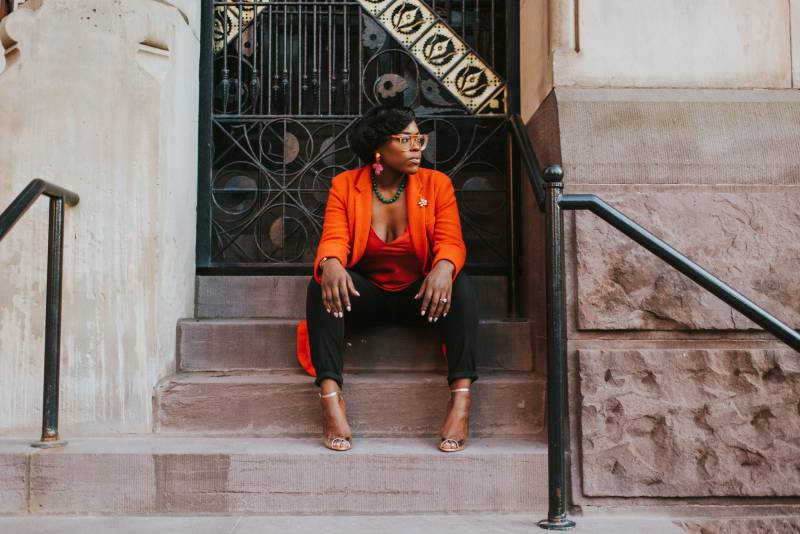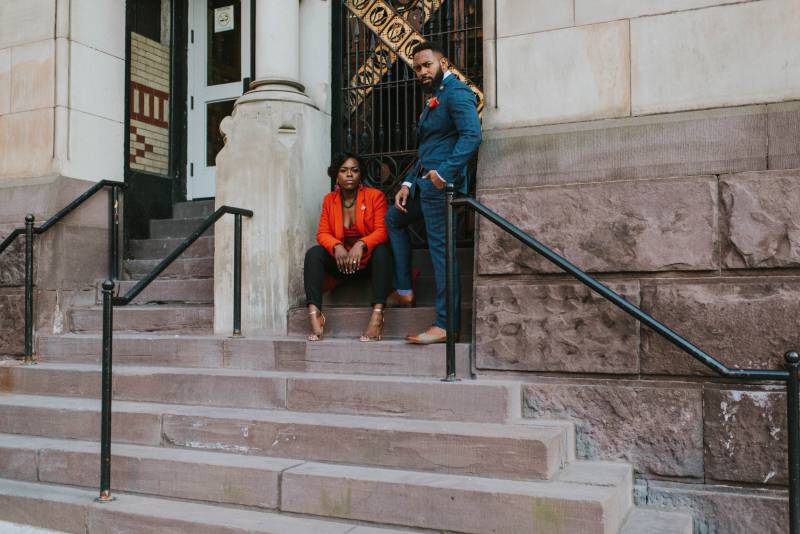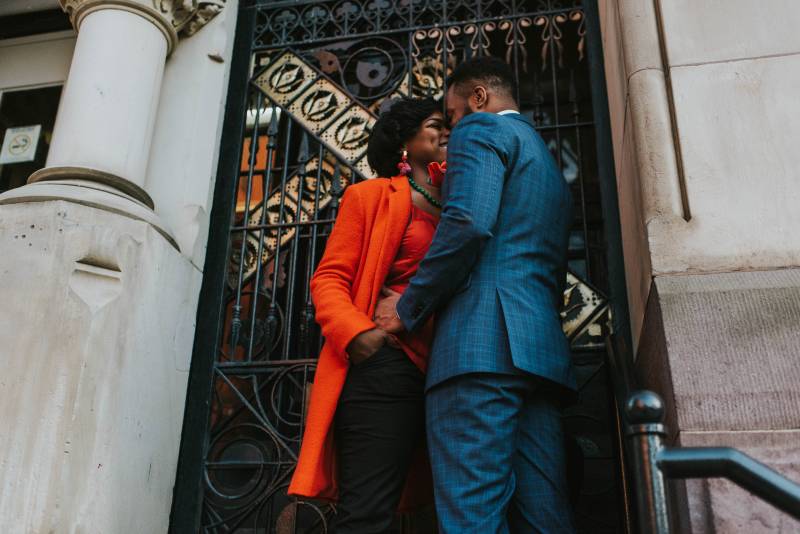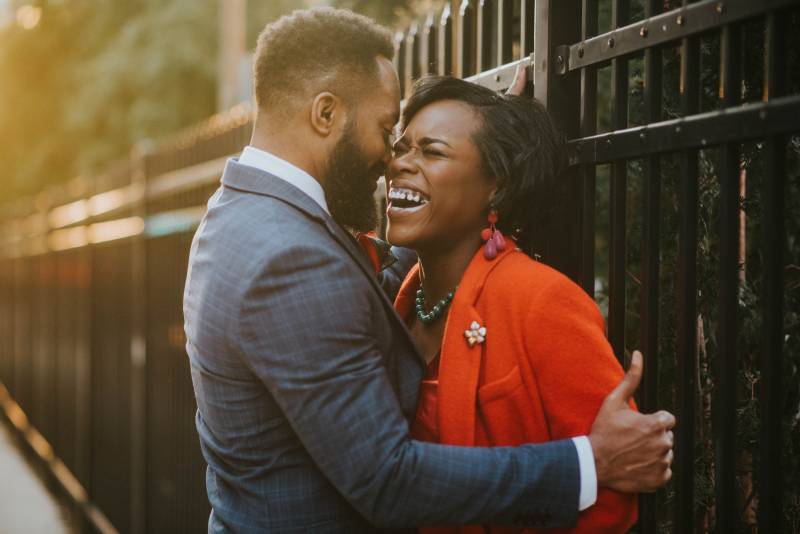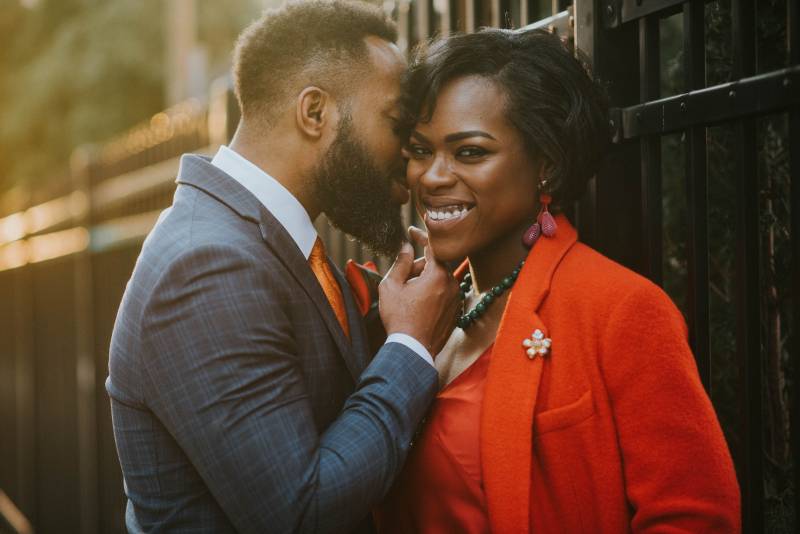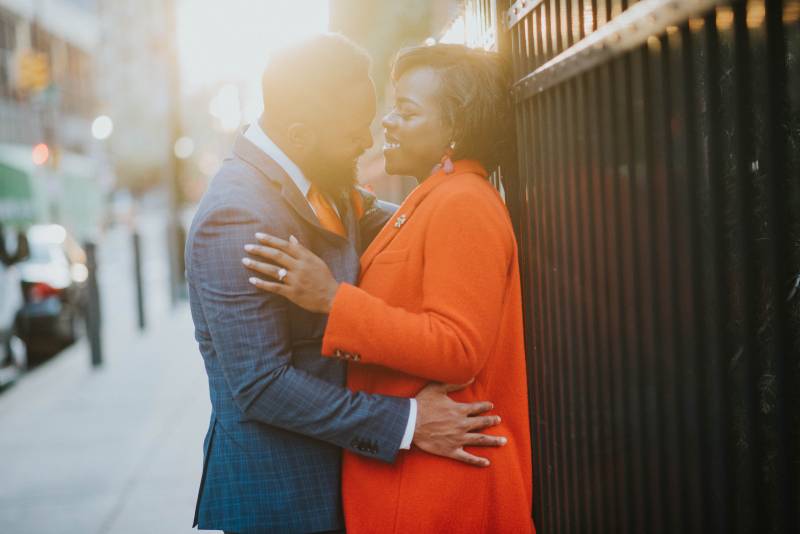 Engagement story:
We had dinner plans in the city and when Ahmad showed up with a suit on I thought it was strange, but I didn't read too much into it. We had a great dinner and I remember Ahmad kept pushing for us to go to Central Park. When we first started dating we would walk around the city and just talk and get into all kinds of things.
So, the walk sounded nice but at first, I was overly concerned about ruining my suede shoes. We eventually went to Central Park and walked around for a while before he popped the question. It was such a perfect moment; it was just he and I on a beautiful night in the city.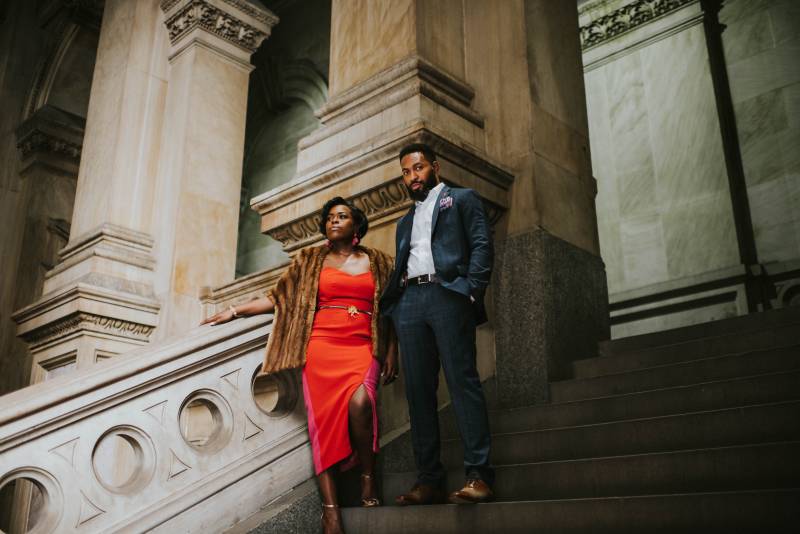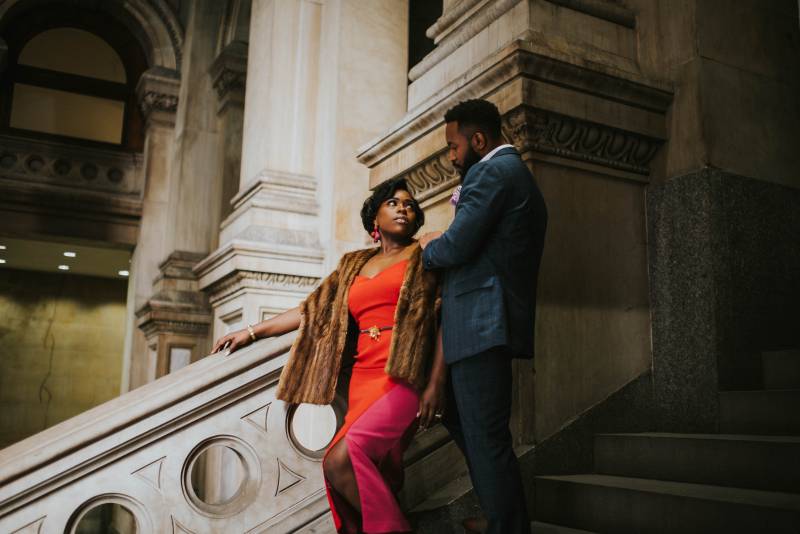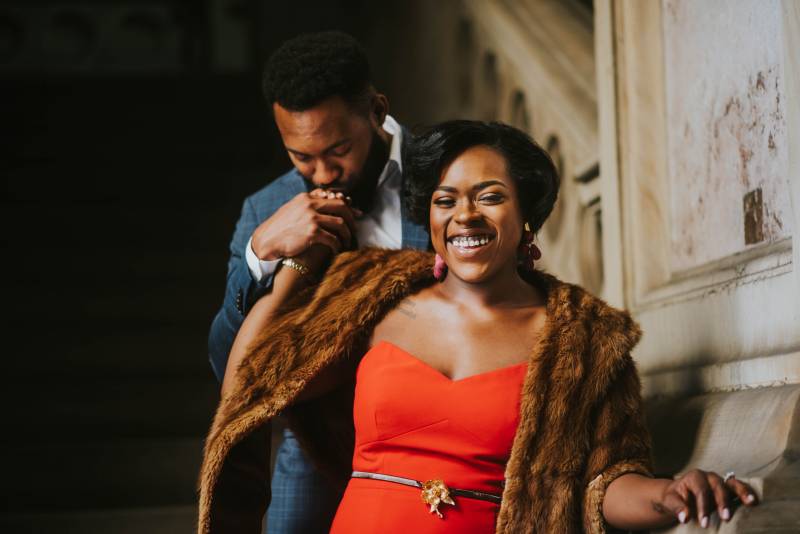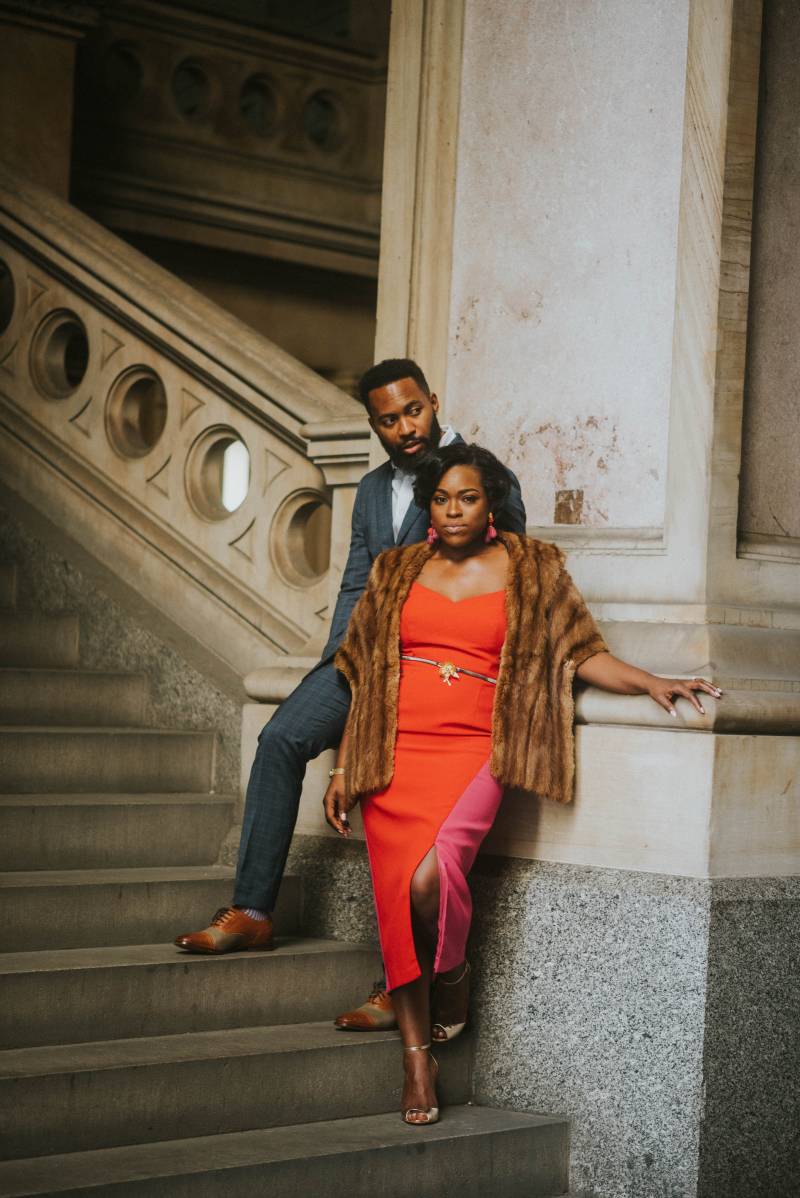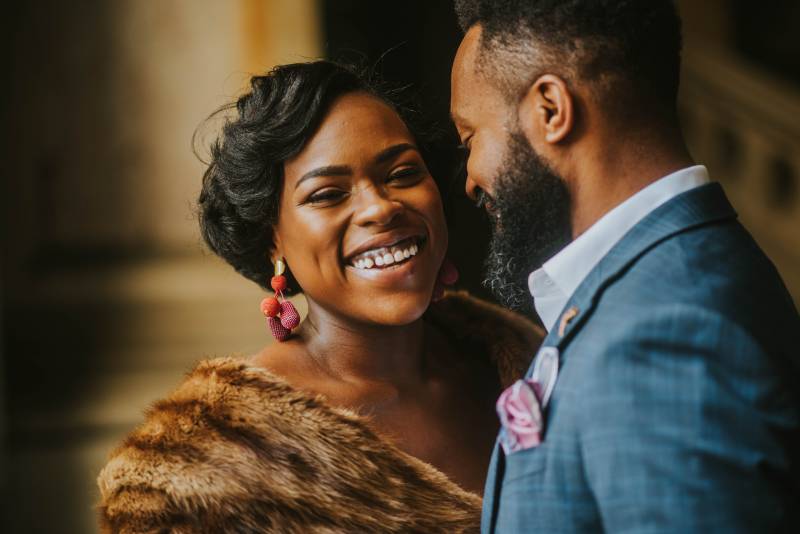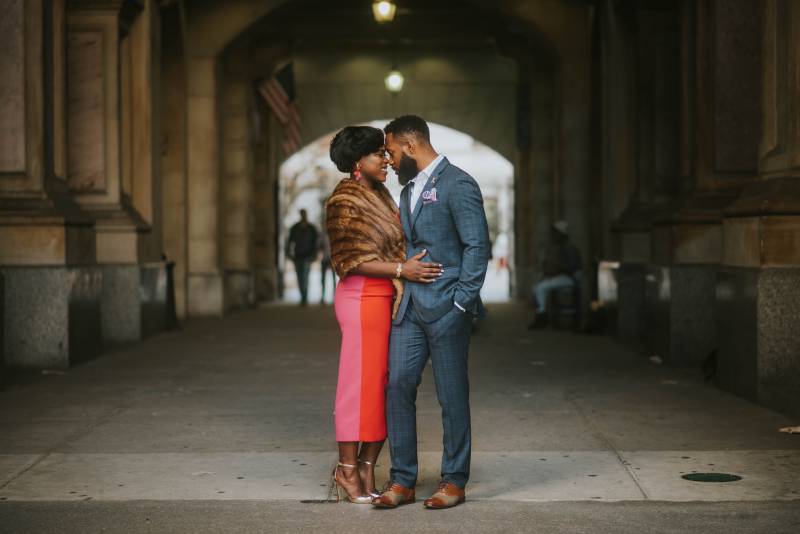 For the Groom: Walk us through the behind the scenes of creating this special day:
I had been planning to propose for months and rehearsed my proposal speech over and over. When Urieke planned a date to the French restaurant, I knew it would be perfect timing because she wouldn't be expecting it. The plan was to have dinner, then go to Tavern on the Green for a nightcap and proposal. We got so caught up at dinner and she was so concerned about those suede shoes that the Tavern was closed by the time we got there. To this day Urieke will say I stole her date but that "Yes" made it all worth it.
What makes your love special?
Our balance and communication make our love special. From the day we met, we have been able to talk effortlessly and openly about everything. While we are a few years apart and see things very differently, our communication ensures we stay on the same page, so when we are met with disagreements we're usually able to step back and hear each other. Every day we remember it is Ahmad and me against the problem, not us against each other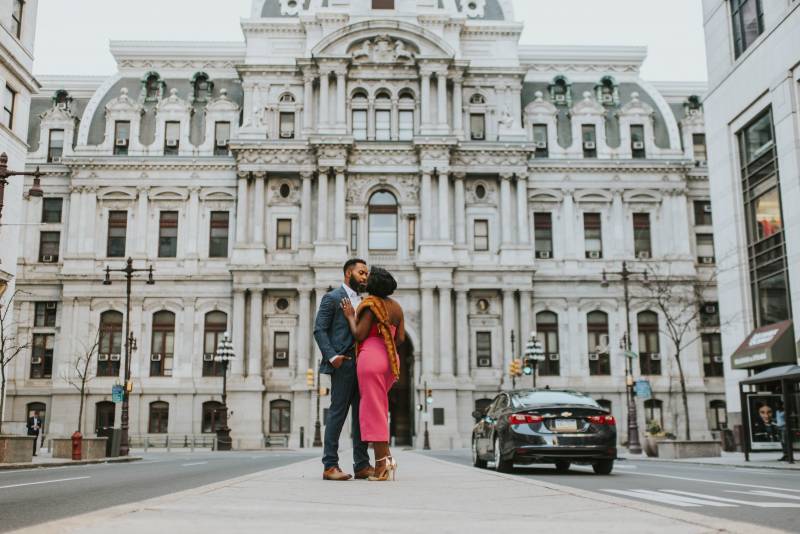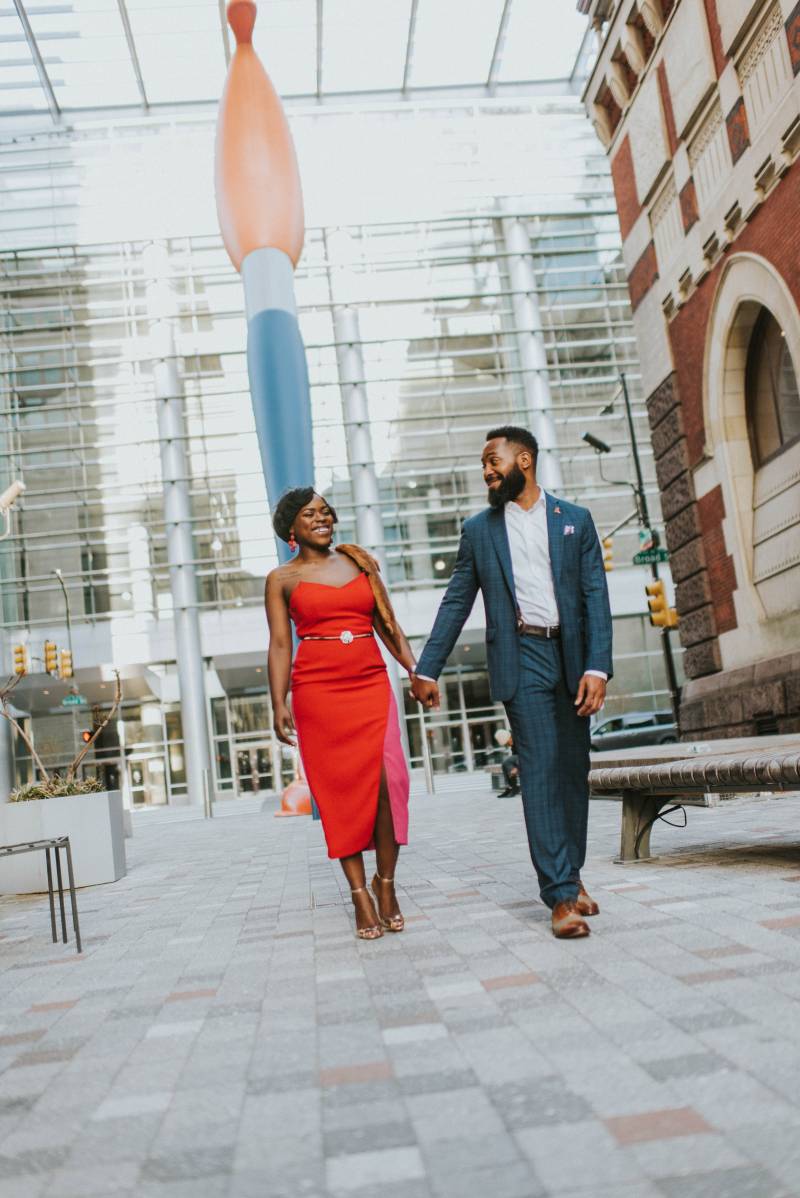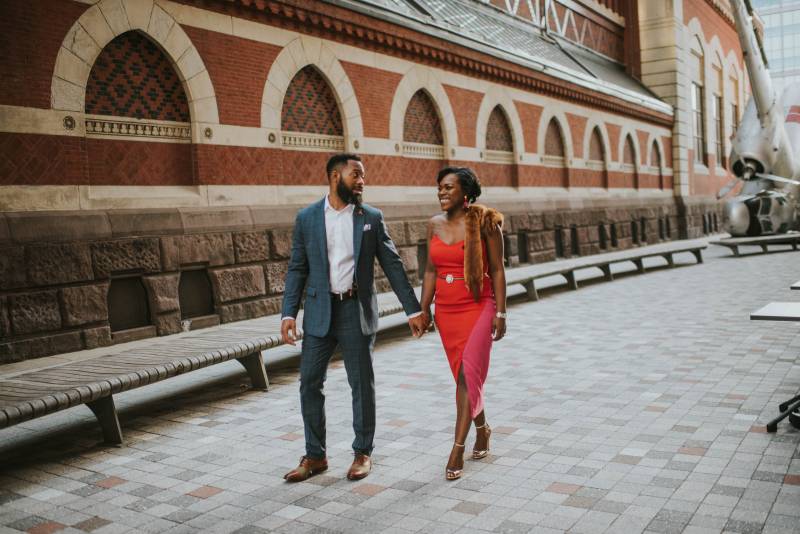 What was the theme of your shoot?
We wanted to honor my mom who passed away from breast cancer, so we chose pink in honor of breast cancer awareness and navy blue because it was my mom's favorite color. My mother had a great sense of style and loved to accessorize. I wore two watches during the shoot; one with pink ribbons in Swarovski crystal and the other was a unique gold watch that belonged to my mother. I think she would have loved it.
Were there any memorable moments during the shoot?
The most memorable moments during the shoot to me were towards the end. We started to create these scenes and act them out. There's one shot of me on one knee proposing and Urieke holding it up checking out the diamond. It was so true to the constant humor in our relationship.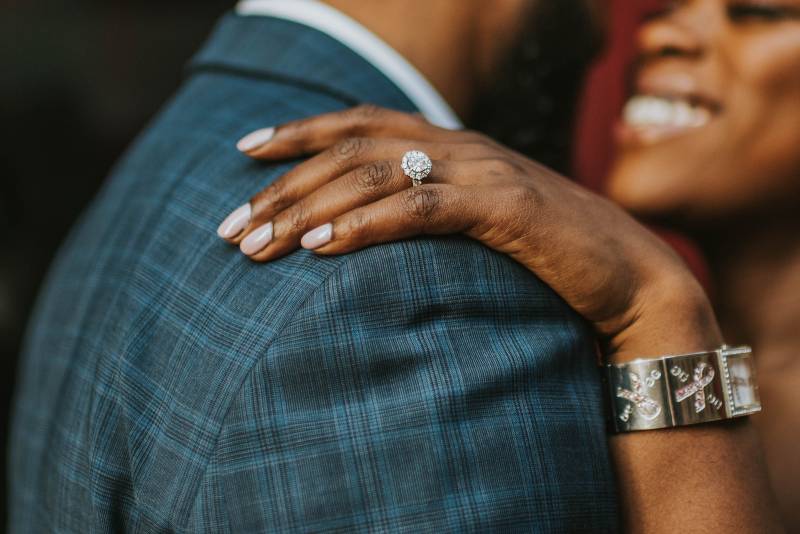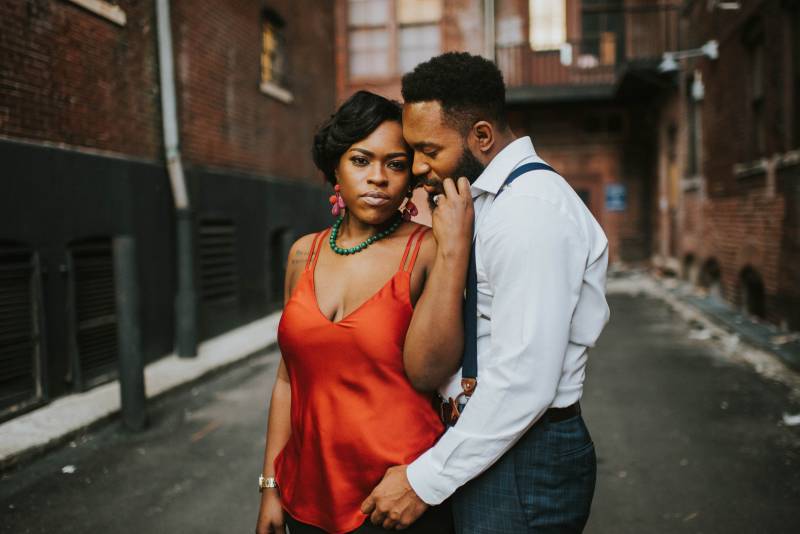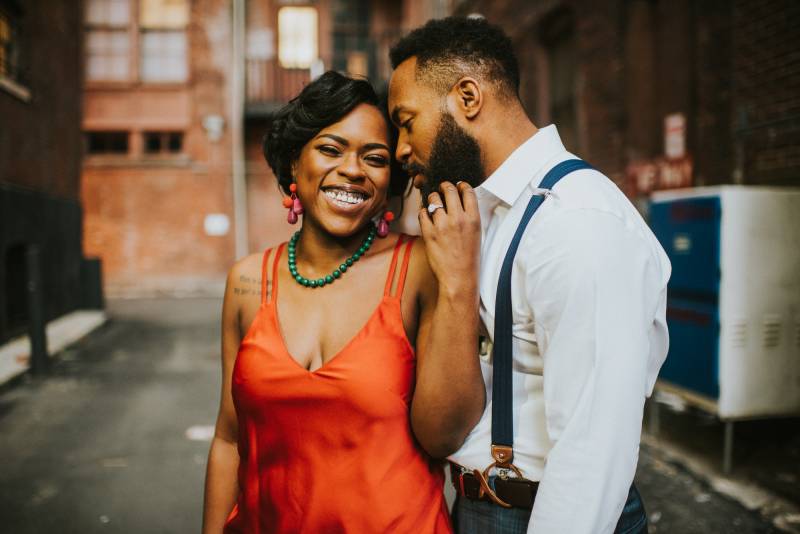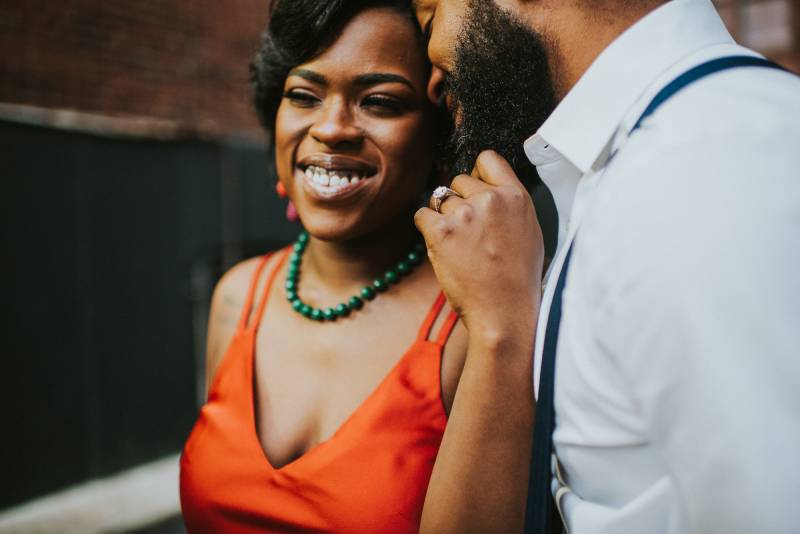 What are you most looking forward to about your wedding?
We were both really looking forward to the vow exchange and the pool party the night before the wedding.
Have you started planning your wedding?
We got married on May 26, 2018, and it was amazing! There was a moment during the party where we had some technical difficulties; Lauryn Hills' "Killing Me Softly" had been playing and our guests didn't skip a beat! We all sang the rest of the song acapella, with people beatboxing and clapping. It was hands down the most memorable and talked about moment to date!
Congratulations to the happy couple! We wish you a fruitful marriage and many years of wedded bliss.