Wedding stationery is more than just an invitation; it's an opportunity to express yourselves as a couple and set the bar for all your wedding festivities and decor. That is why personalizing your wedding stationery is a must! Creating custom invitations can sometimes be pricey or too long of a process to fit into your wedding timetable, but that because you probably aren't familiar with Basic Invite - the custom card company.
Basic Invite is an innovative stationery design company. They specialize in custom invitations for bridal showers, weddings, and all of the life's major moments. With over 200 wedding invitation designs and more than 180 custom colors, there is a custom wedding invitation to fit every style of bride! Their website is super easy to use and provides custom creations in a matter of moments thanks to their instant preview technology.
So, why is wedding stationery necessary? And what do you need to complete your suite?
Custom invites with a matching suite and custom day of stationery will take so much pressure off of you. Ordering everything from the same company, shopping to choose a single design for all of your paper needs, and housing them in an adorable pocket envelope for an organized and perfect bundle will add such a pristine detail to your reception and overall aesthetic that will not go unnoticed. Basic Invite will help you create that cohesive unforgettable look. Each of their designs are part of a set. There are matching enclosure cards, wedding programs, wedding menus, and place cards which are all completely customizable.
Try rounding it all out with a custom wedding guest book. You can upload a favorite engagement photo or use a previous design. A guest book is a great memento.
Whether you are throwing a massive ball or having an intimidate gathering, custom stationery is the key to a fruitful and beautiful wedding day!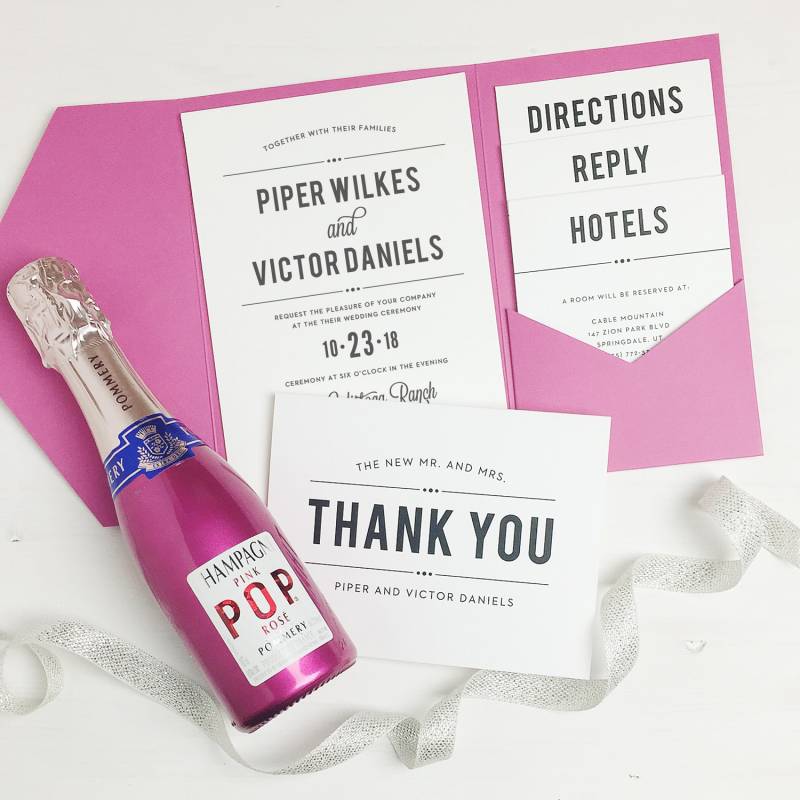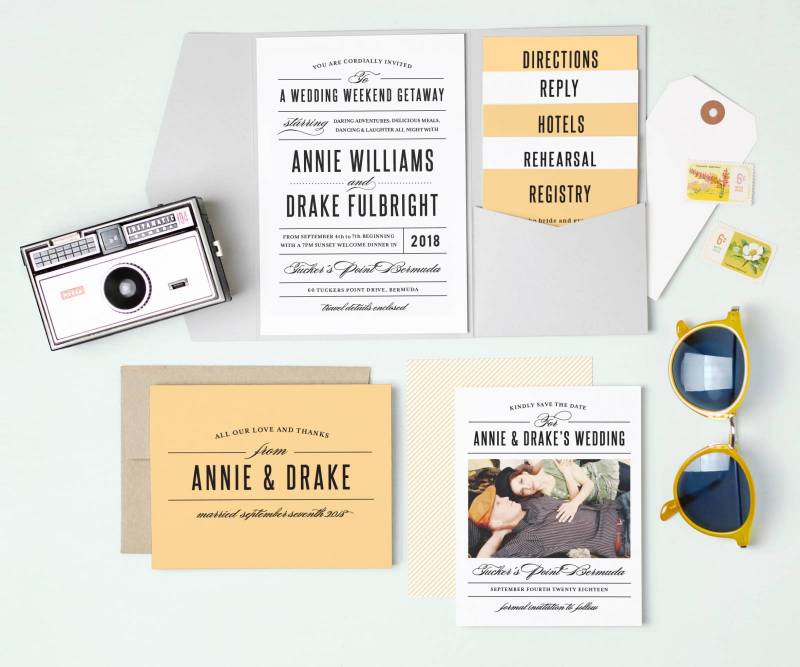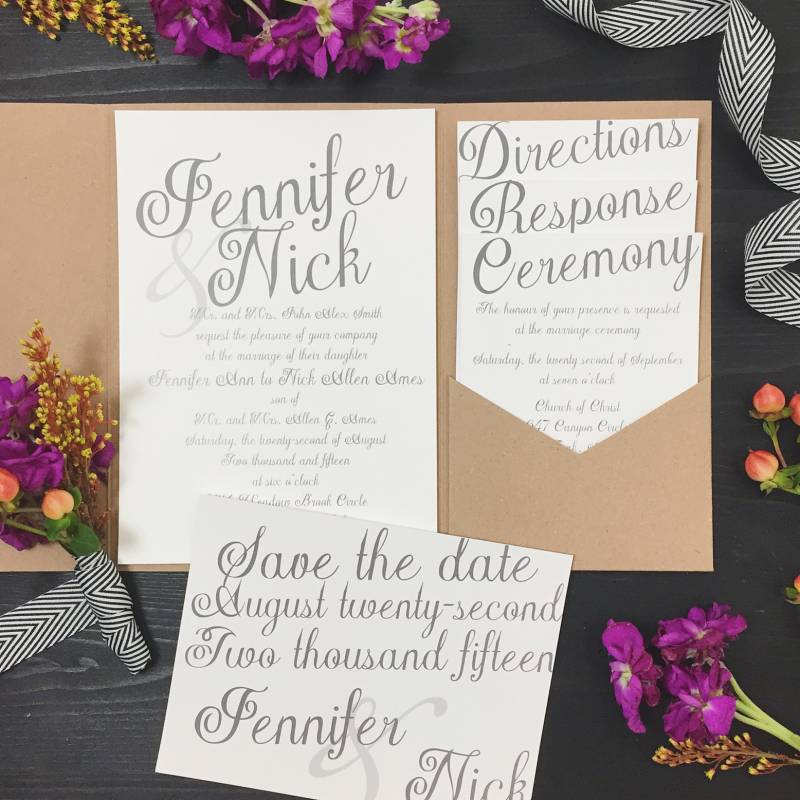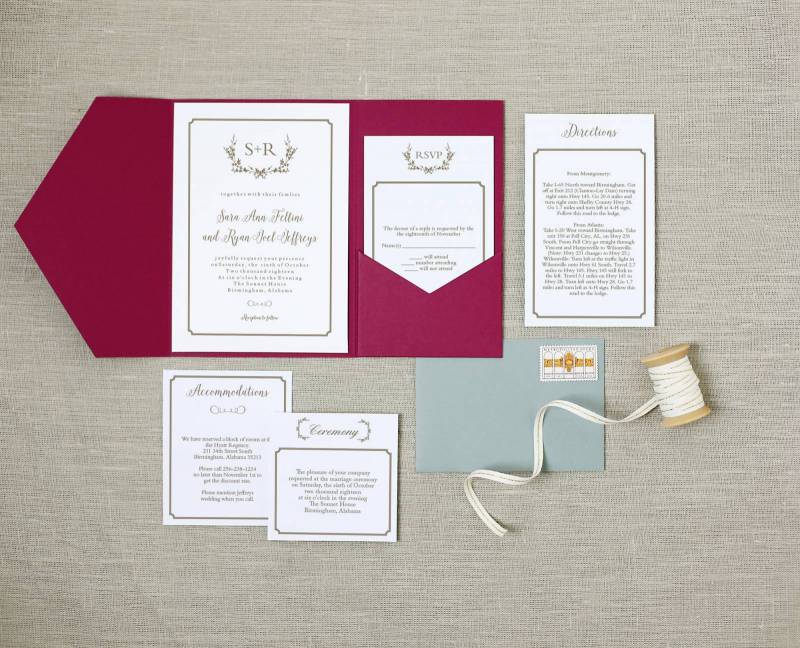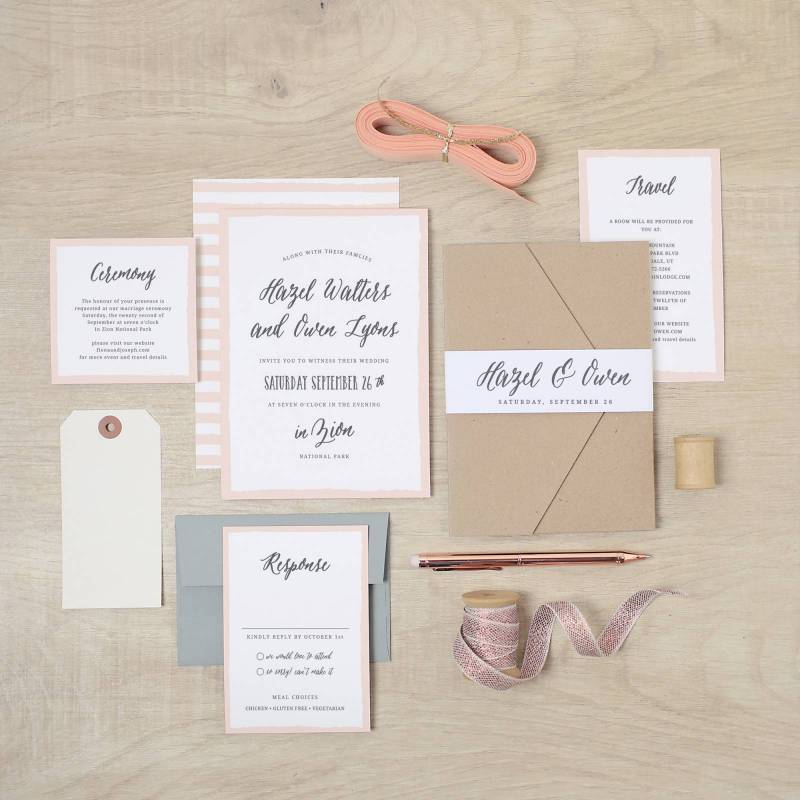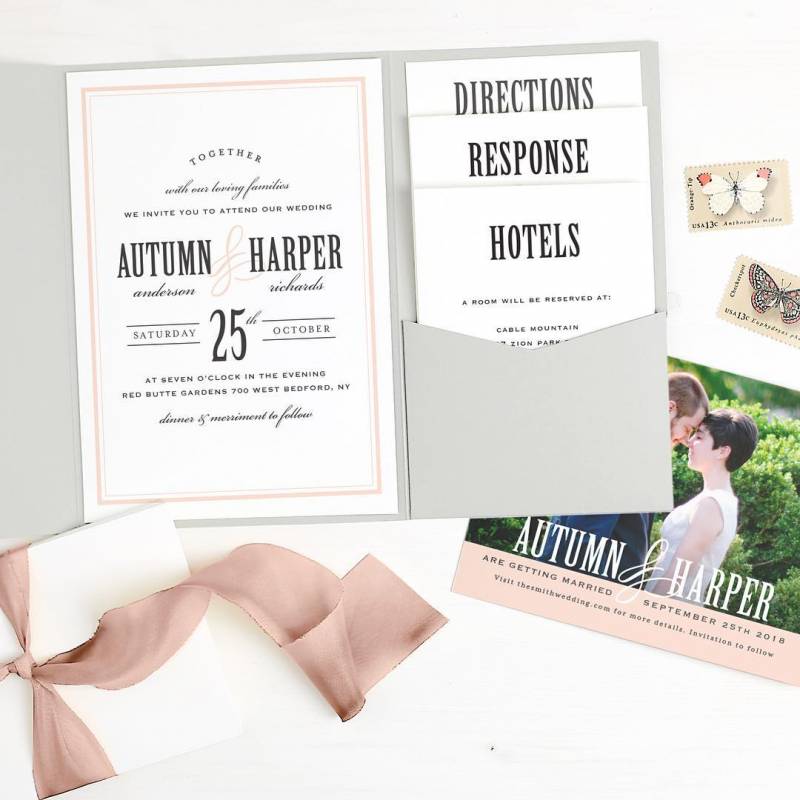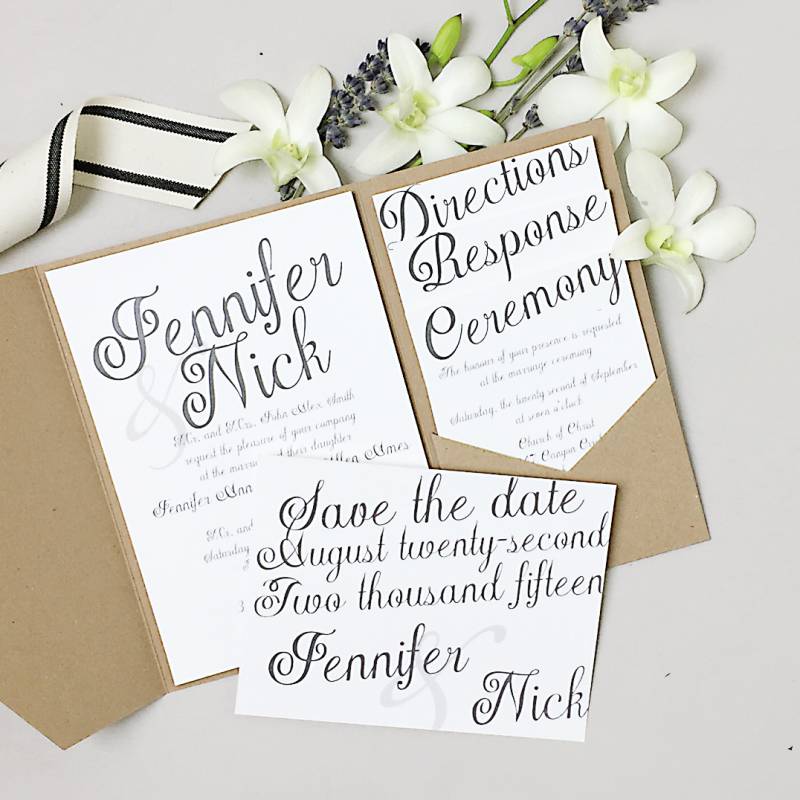 Head over to Basic Invite and customize yours today! Be sure to use code 15FF51 at checkout for 15% off everything.