Every wedding is a special event. It is the day that you go before your faith, family, and friends to celebrate the love shared between you and your forever mate. It is one of the most memorable events you will ever have, and it needs to be commemorated. If you are anything like my friends and I, everything has to be a customized, unforgettable, talking about it 5 years later all-out affair. And why shouldn't it be - you are getting married!
Out of all the ways to celebrate your special day for you and your guests, from engraved picture frames to photo-booths, one item is rising in the ranks as the new must-have for every wedding celebration: The Signature Cocktail.
Signature Cocktails are fantastic in that they are unique, individually curated, and a fun, inclusive expression of your love for each other. However, it can be daunting to put one together, especially if you are on bridal budget and don't have the funds to hire an expert "Cocktail Curator" (such as myself; shameless plug. We don't believe in shame at Black Bride Magazine). But, never fear! We are here to help you with the Ultimate Signature Wedding Cocktail Guide!
1. Create a Flavor Profile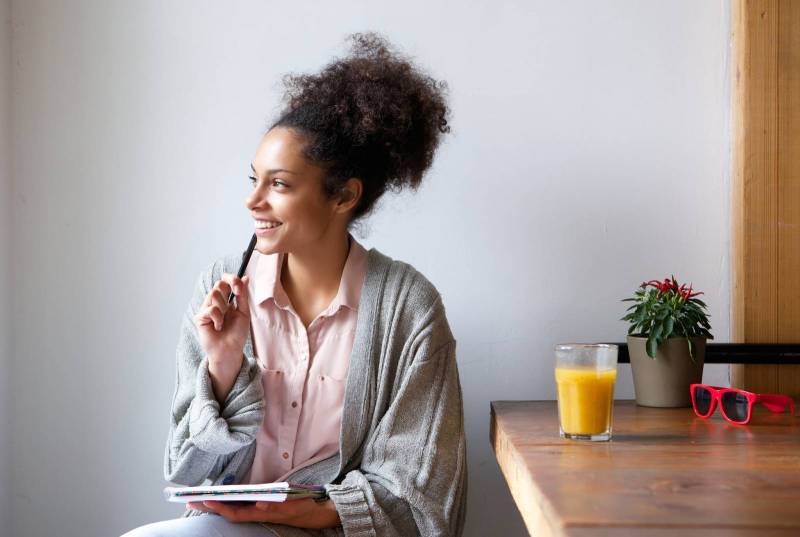 As tempting as it may be to jump right in and start mixing together everything 80 proof in your liquor cabinet (and given the stress of planning, I wouldn't judge you if you did, and may even join you); this approach is just setting yourself up for added stress! You don't need that.
Instead, assess what you like, and most importantly what you don't like, to ensure that your signature cocktail is off to the right start. Are you a Bourbon Babe or a Mezcal Mama? A Vodka Vixen or a Gem of Gin? These are critical details. From sparkling to flat, sweet to savory - you may not have even known that cocktails can BE savory but they can - you have to know what you like. Once you've identified that, the fun begins!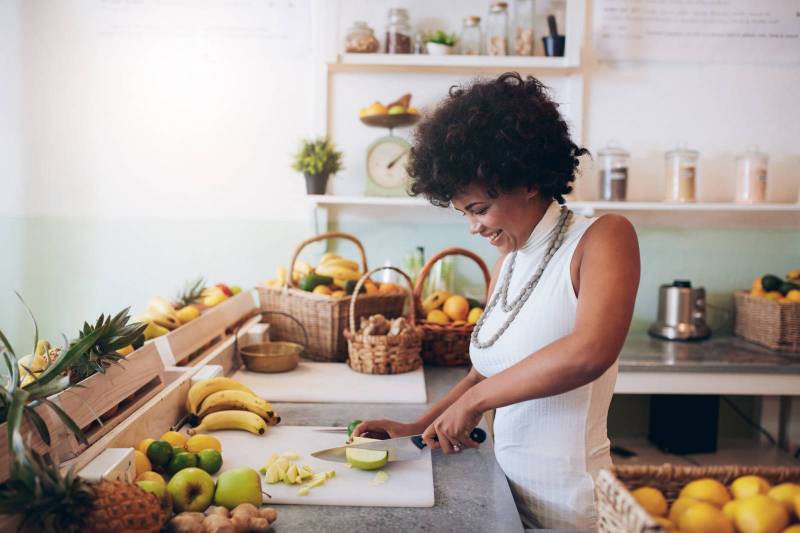 Some of the best cocktails that I have ever come up with, I've created by accident. Just by knowing what I liked, and what I had familiarity with, I've been able to pair together some genius creations, with delicious results. And although the experimenting may start with the liquor - it shouldn't stop there! This is your opportunity to try every fruit, herb and spice you've ever wanted to embrace! Curious about how raw sugar mixes with persimmon? Try it. How about how sage and cinnamon? Give it a go! Smoked Himalayan pink salt and pineapple? What are you waiting for?! The world is your cocktail glass. Mix it up!
3. Incorporate Your Theme and or Colors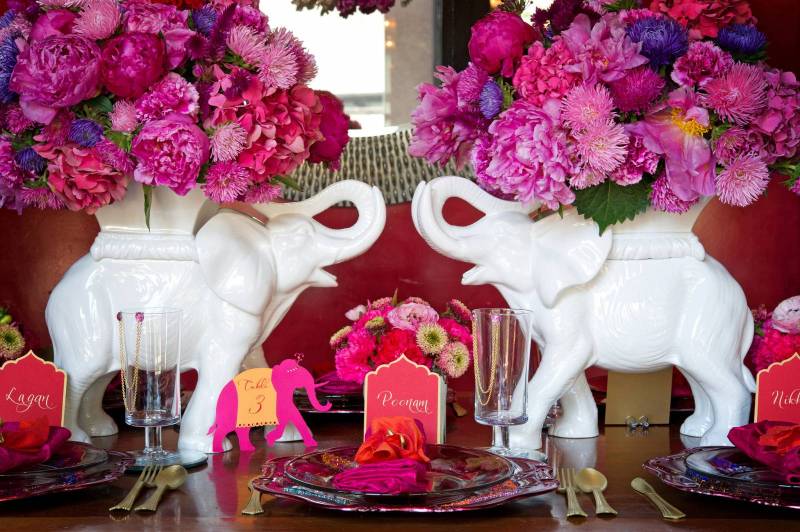 As much as your cocktail should stand out at your wedding, it should also be a key centerpiece as well. In experimenting with spirits, fruits, herbs, and spices, don't forget your colors and your themes. If your wedding colors are Blush and Bashful (Steel Magnolias is such a classic...) then a bright blue cocktail might not be a fit, just as how a sparkling pink cocktail may not work for a dark, vampy evening wedding. Your signature cocktail should represent all of the hard work you put into planning your big day, as well as your individuality.
4. Get Creative with Accents and Garnishes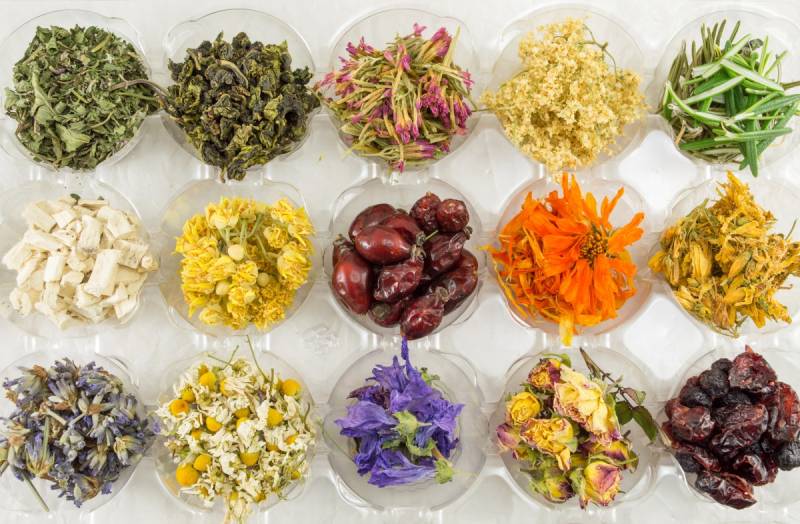 In all honesty, very few of us remember any drink simply served in a glass with ice. But candied ginger slices and orange peels? Floating roasted anise and habanero peppers? Never forget. There are endless ways to do garnishes from flamed marshmallows on candied sticks to champagne soaked strawberries en glace in translucent sugar cubes - nothing will be as beautiful as you are on your big day, but second to your décor, your signature cocktail can be a close third, and have everyone at your wedding talking about that one bevvy that was almost too beautiful to drink!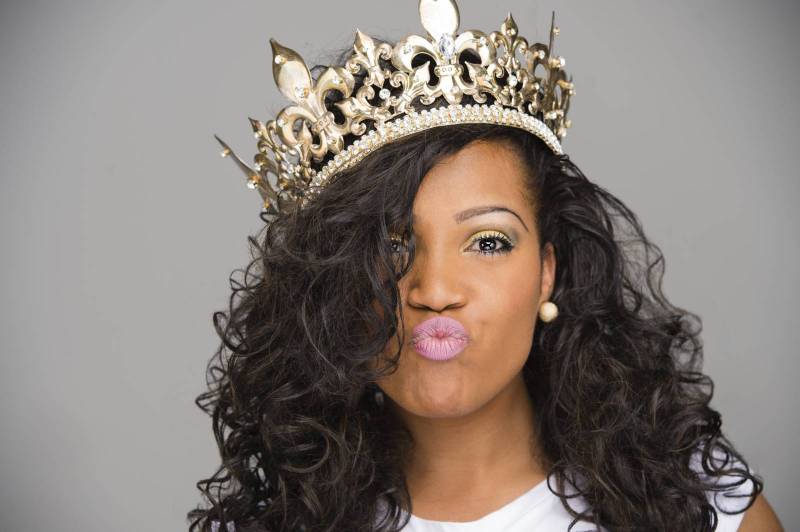 People love to tell me what I can and can't do with certain spirits, and I love to prove them as wrong as the day is long - it's become a personal mission, if you will. So when people tell me that I can't mix beer with cocktails, I introduce them to a Corona-rita (Corona and Margarita mixed together). When they tell me that I can't use salt on a rim, I introduced them to pear vodka and watermelon puree, with a Hawaiian black salt rim, and watch them weep at the beauty. I add their tears to my crown of "Told You So" rightness! So, express yourself, and have no fear. When someone tells you that something won't work, promptly adjust your tiara and remind them that you are the Bride with a capital B. You've got this!