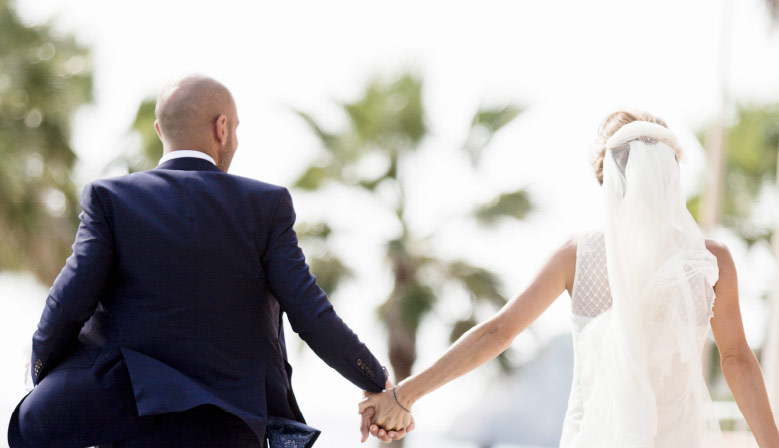 Are you looking for a Europen destination for your wedding that provides history, fine dining, grand venues, fun group activities and lots of sightseeing? If the answer is yes to any of those questions then Barcelona has everything that you are looking for. Barcelona is a fun-filled and vibrant city where you can literally have just about any kind of wedding that you are dreaming of. From gorgeous vineyards to grand courtyards and luxurious hotels; Barcelona has no shortage of awe-inspiring venues that are sure to fit your wedding style. Check out some of our favorite spots in Barcelona that are sure to make your destination wedding experience unforgettable for you and your guests!
The Majestic Hotel & Spa located in the heart of the city is the perfect venue for a couple looking for a venue that perfectly combines traditional and modern styles. Here you'll find luxurious amenities, gourmet dining and a world-class spa that offers exclusive beauty treatments. This hotel offers exceptional service with a full event staff that can create your perfect dream wedding, with incredible attention to detail.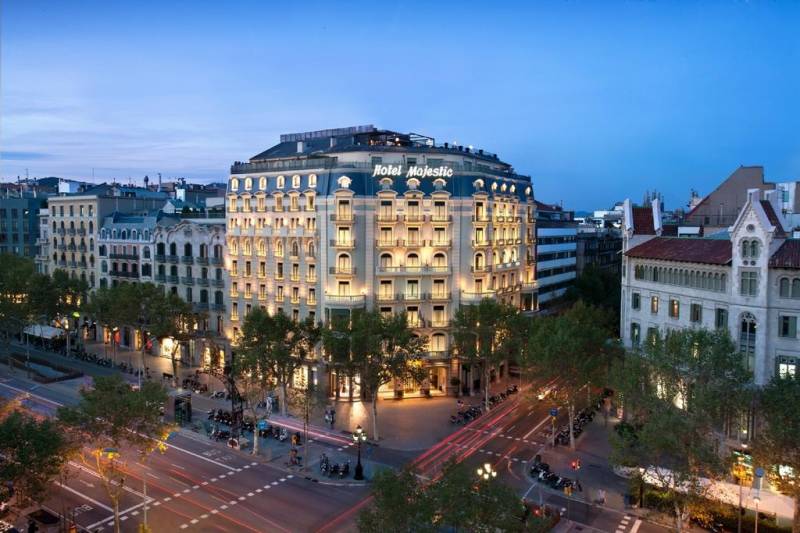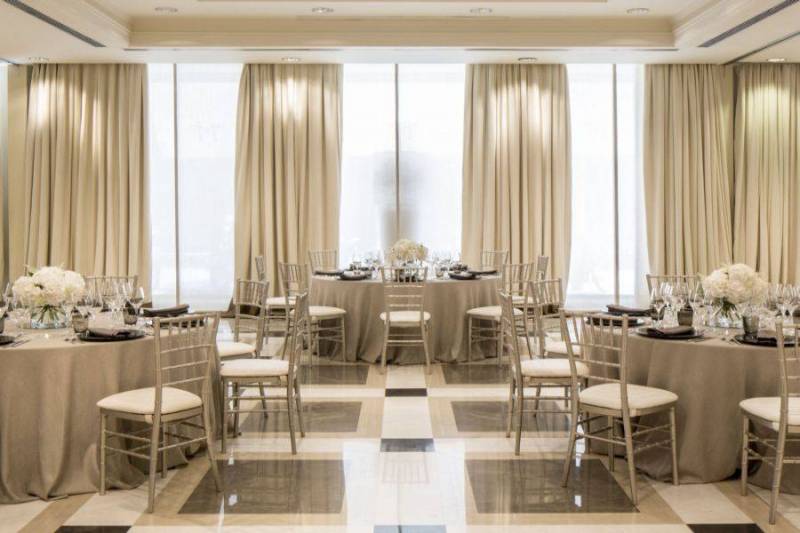 For a stylish location set against the glittering backdrop of the bustling city of Barcelona, look no further than Mandarin Oriental Barcelona. This hotel offers a selection of unique spaces perfect for any type of wedding event including, engagement parties, bridal showers, and rehearsal dinners. The event staff offers customizable wedding packages with access to exceptional local wedding pros and top of the line service.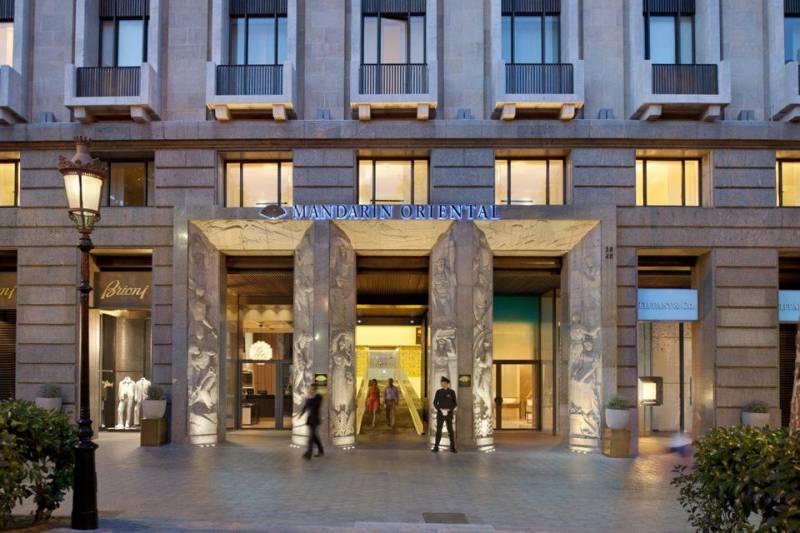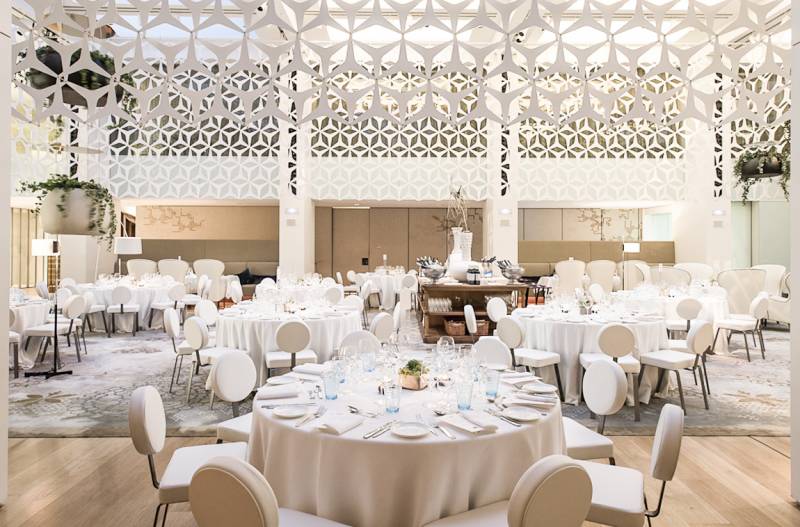 Are you dreaming of having your very own royal wedding? The El Palace Hotel in Barcelona is the only classic luxury hotel in Barcelona that retains its 1920's décor and provides the perfect space for a regal affair. El Palace features several traditional ballrooms, perfect for a formal wedding. They also have a rooftop terrace that boasts some of the best views in Barcelona, which offers the perfect place for your rehearsal dinner or farewell brunch.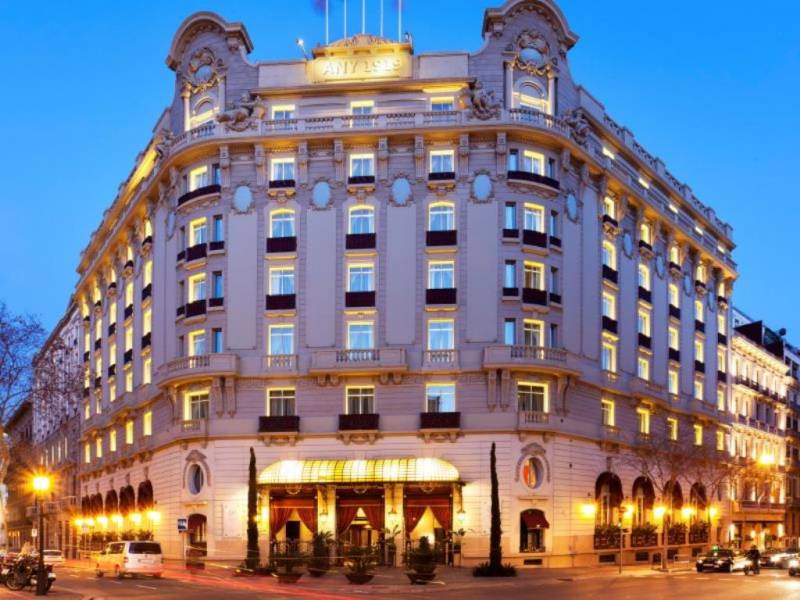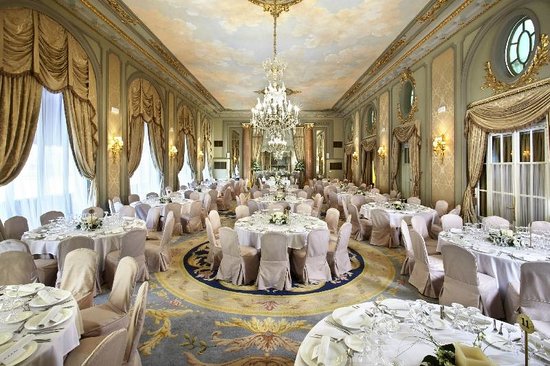 Casa Llotja de Mar, located on the seafront in the historical center of Barcelona, is one of the most gorgeous wedding venues in the city. This venue offers a wide variety of spaces, some of which can hold up to up to 1,000 people, which makes it the perfect place for hosting a wedding.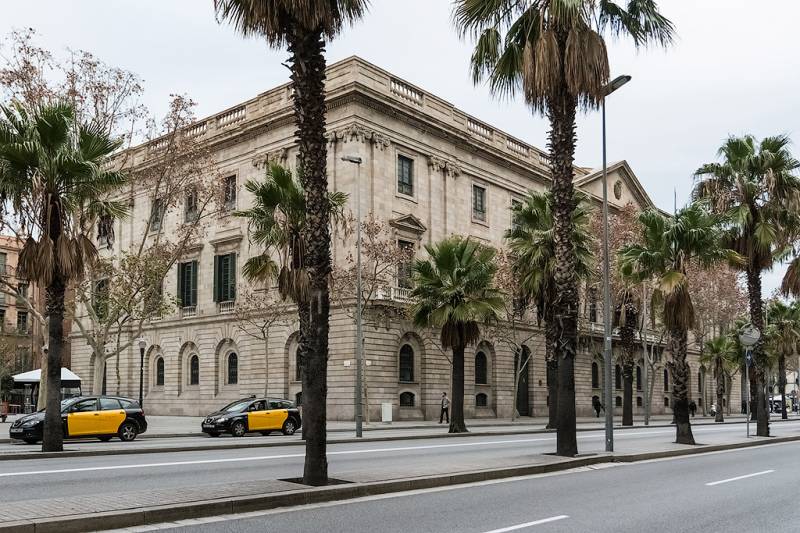 Cava is the sparkling wine of Spain and this historic cava vineyard complete with an underground cave cellar and authentic Gothic architecture makes for the perfect venue to experience Spanish culture. The immaculate grounds of the vineyards are a perfect backdrop for an outdoor ceremony, while the underground caves create the perfect cozy and rustic environment for an indoor reception.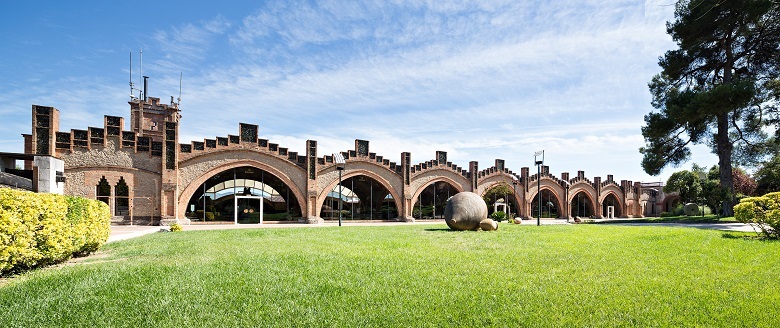 Sant Pau is Europe's largest Art Nouveau complex, which provides destination wedding guests with a once in a lifetime experience full of surprises. With its beautiful architecture and sprawling gardens, it's hard to believe that it was originally a hospital.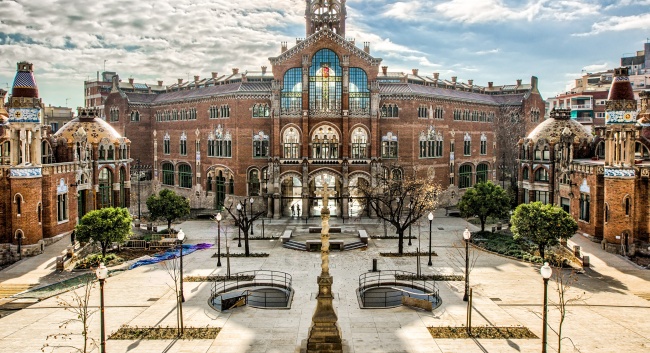 This beachfront restaurant enjoys a prime location with breathtaking views of Barcelona and the sea, 75 meters above the city. Torre d'Alta Mar is one of Barcelona's most beautiful restaurants, which features cutting-edge design and signature dishes which are a fusion of Catalan and Mediterranean cuisine. This is the perfect venue for an intimate wedding reception or rehearsal dinner.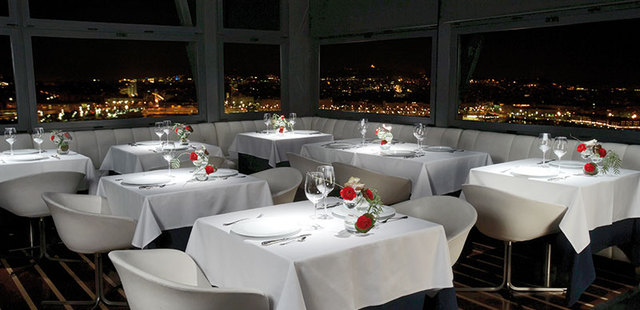 What's a trip to Barcelona without shopping? Unique Shops offers a wonderful shopping tour perfect for a pre-wedding group activity with your wedding guests. This is the perfect way to learn more about the city and pick up one of a kind pieces that you and your guests won't be able to get anywhere else. If you're looking for a fun way to explore Barcelona like a local, Shoot My Travel, offers photo tours led by local photographers that will not only show you around town, but they'll also capture candid photos along the way.
Whether you are looking for a vineyard wedding or a city wedding, you can have it all in Barcelona, Spain. Be sure to visit http://barcelonaweddingsdestination.com/ for more information on how you can plan the perfect destination wedding in Barcelona!