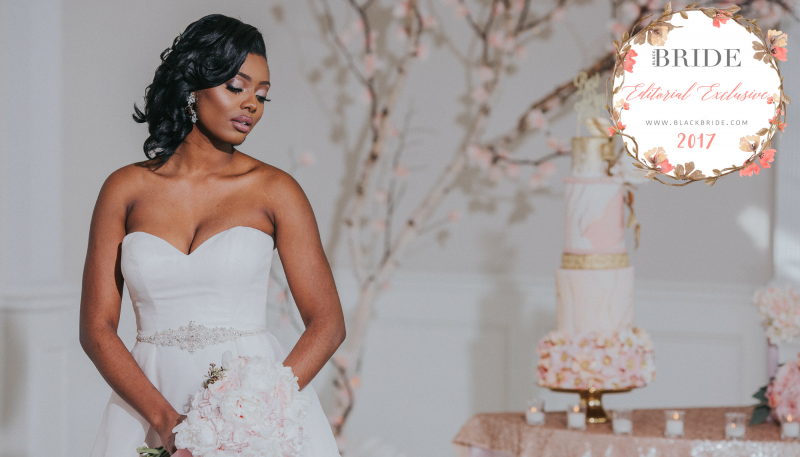 Beautiful floral design, elegant styling, and romantic details are just a few of the reasons why we love this styled shoot. When Grace Arhin submitted the images of this lovely blush and gold styled shoot, we were immediately taken by the gorgeous model and the soft gold sequin accents which truly are the focal point of this shoot.
From Grace Mary Arhin of A Touch of Grace Events:
I named the shoot "You Make Me Blush". The vision was to illustrate pink as an alternative for a modern bride who is looking for a creative and classy way to push the traditional envelope by using pink as a primary wedding color. This styled shoot is a visual illustration of the progressive evolution of the "blushing" bride. The subtle intertwine of gold as an accent hue, helps maintain the traditional formality of wedding practices enhanced by soft, romantic, feminine rose and blush undertones. It's no wonder, and no surprise at all that the color Rose Quart is making a subsequent appearance as a Pantone color of the year in 2017.
Shoot location: Destiny Banquet Hall, Toronto, Ontario, Canada
Shoot theme: "You Make Me Blush"
Color combinations: blush, pink, rose, gold and rose gold
Favorite detail: The wedding gown - it was the perfect shade of pink, just stunning and the pink Moet champagne bottle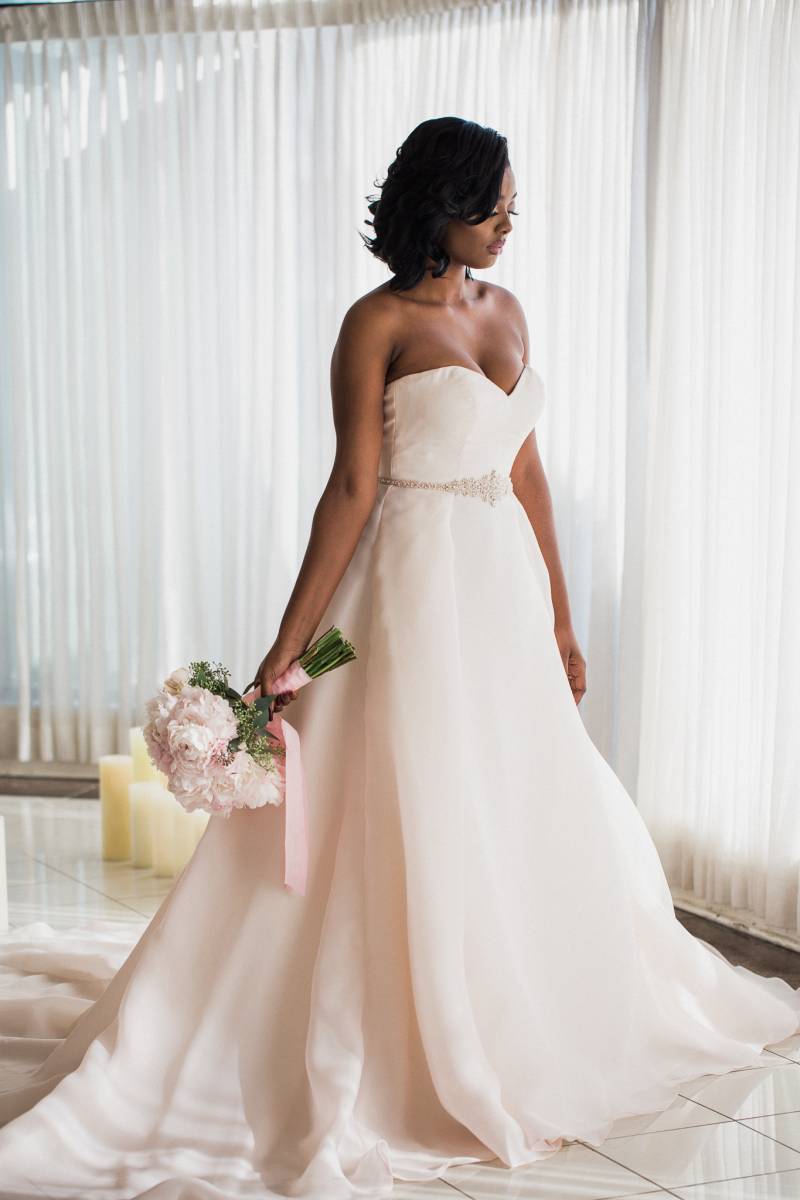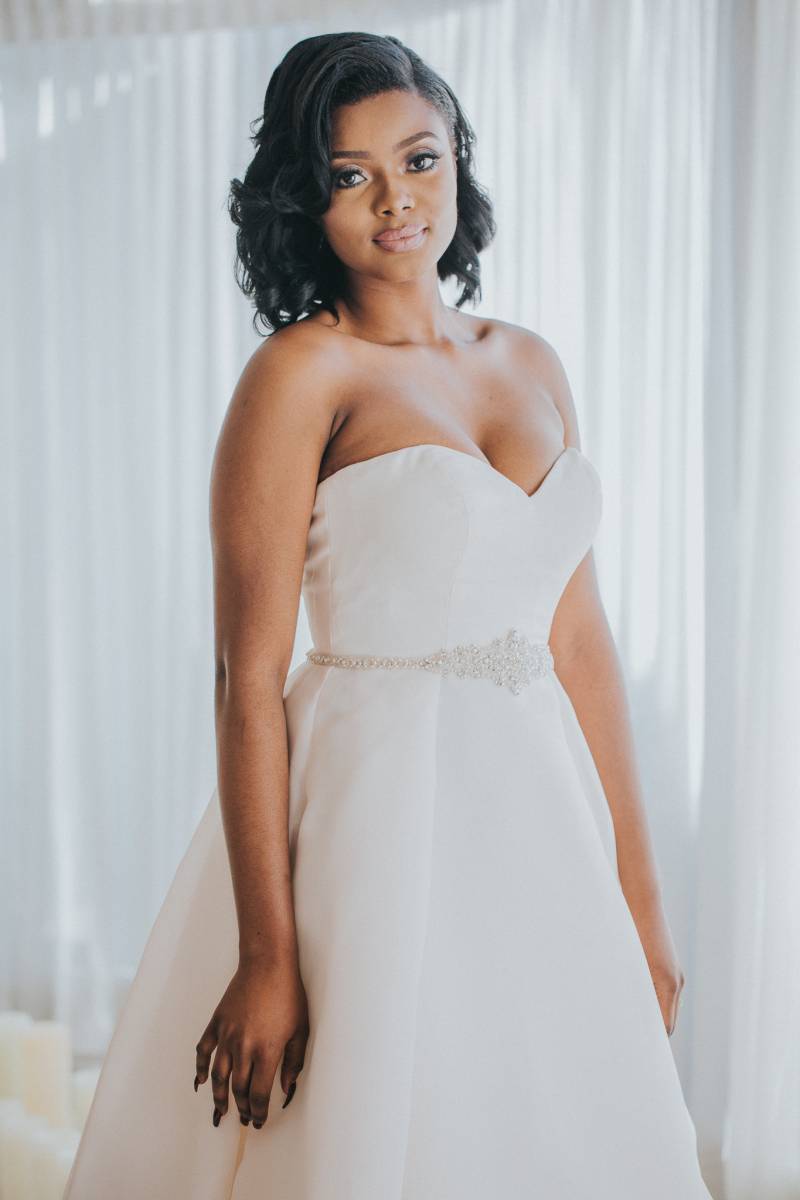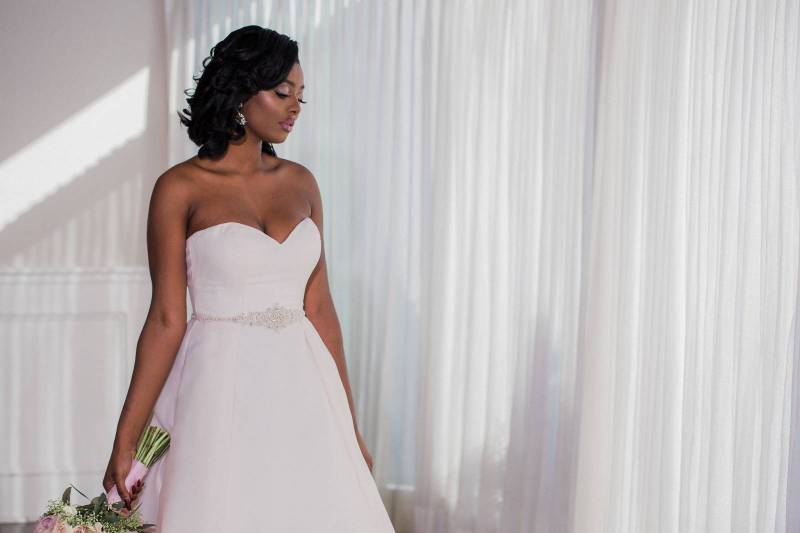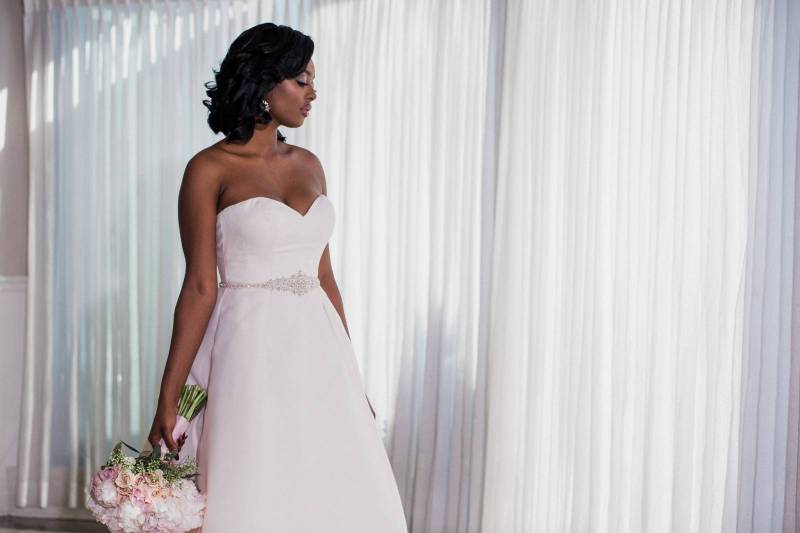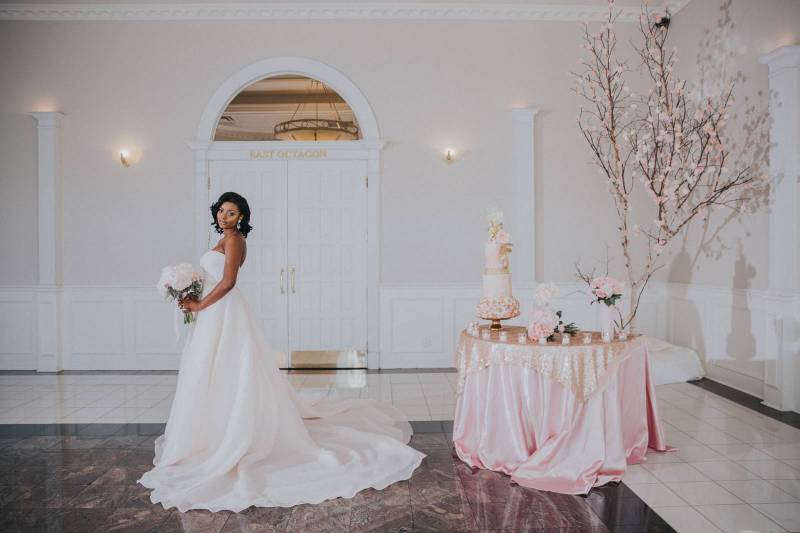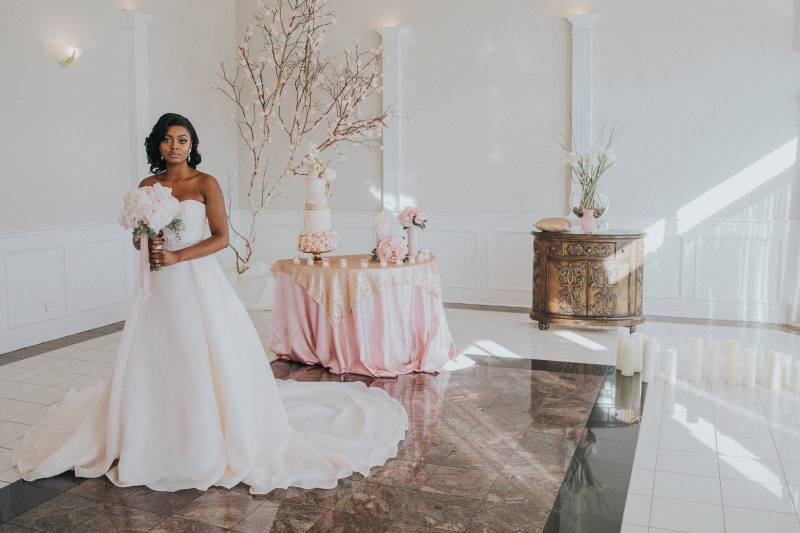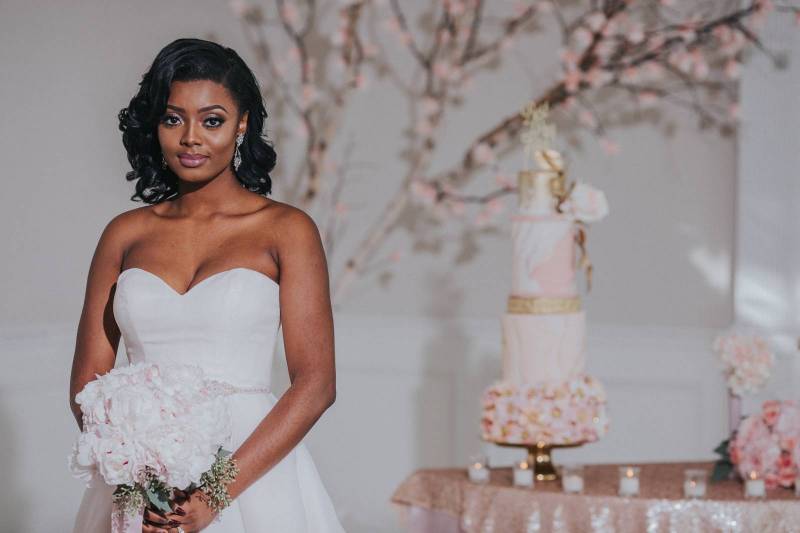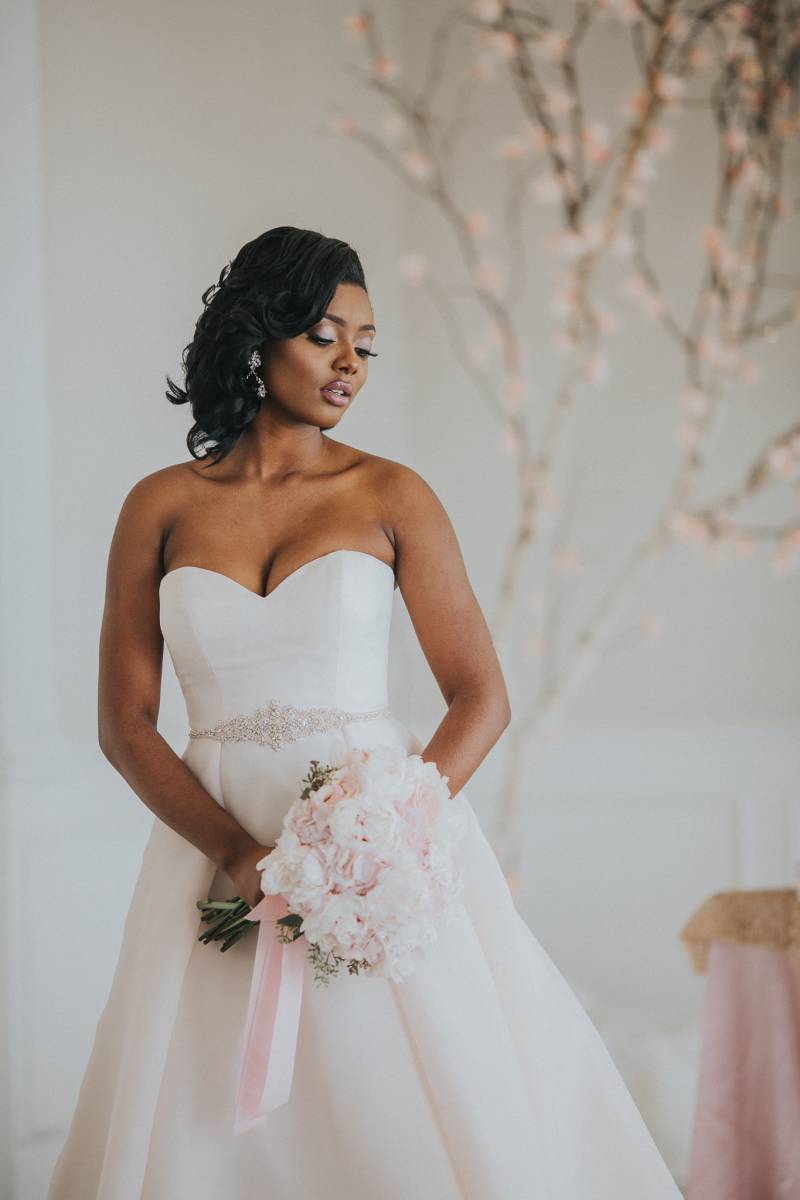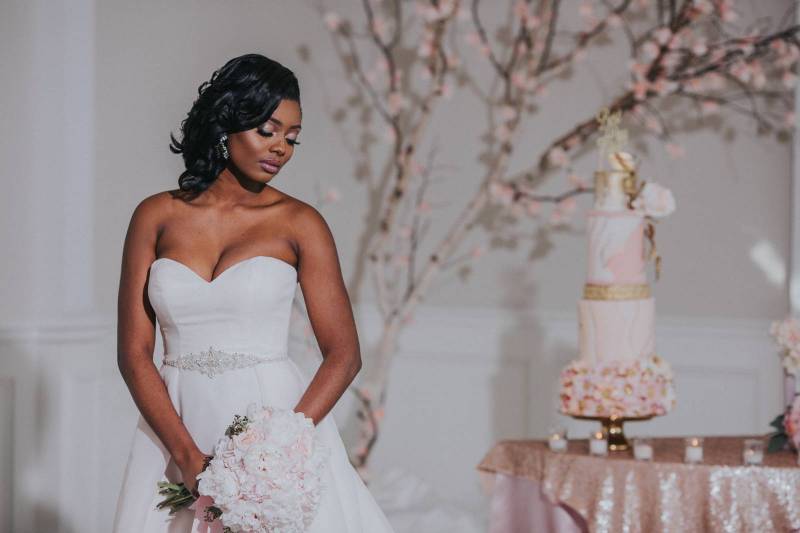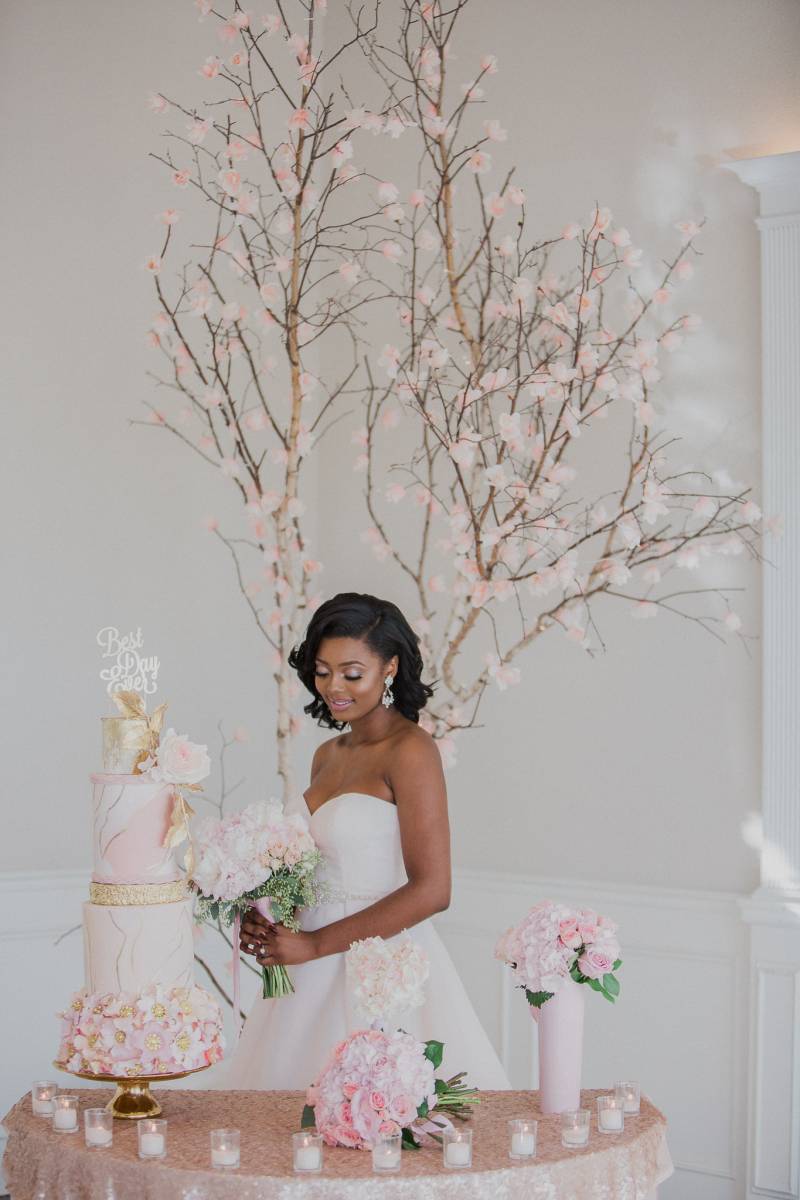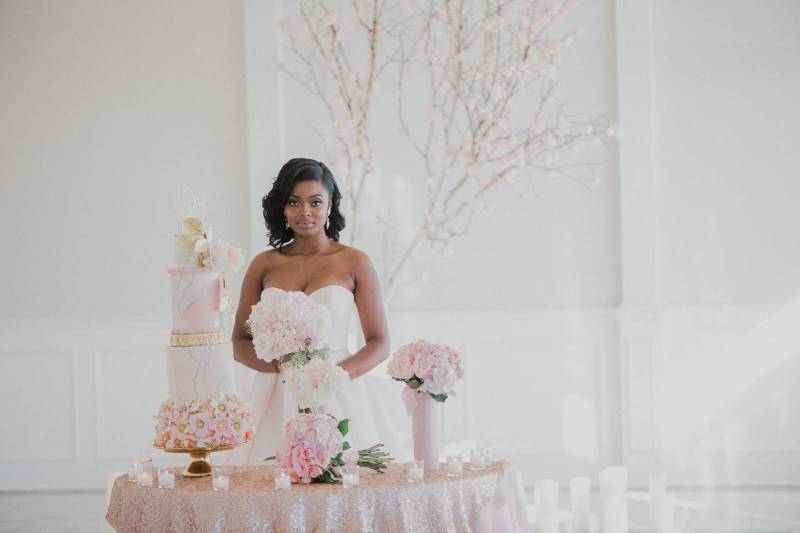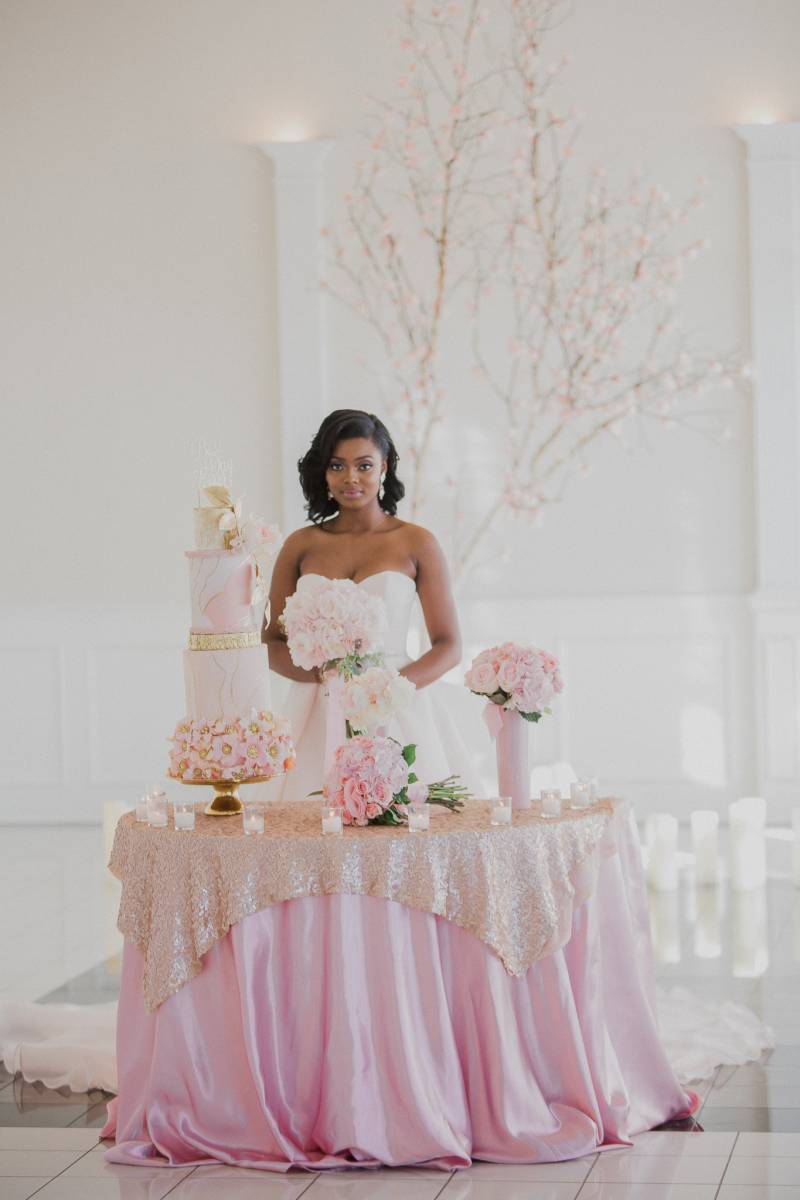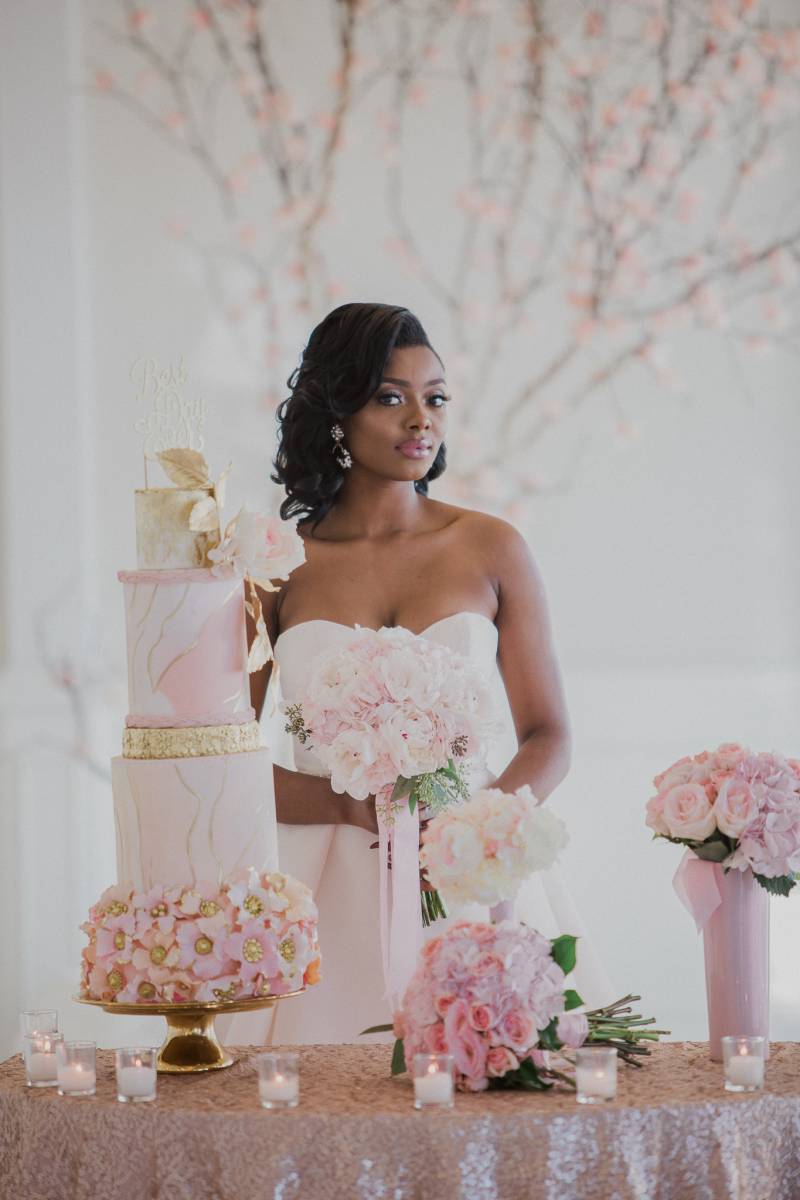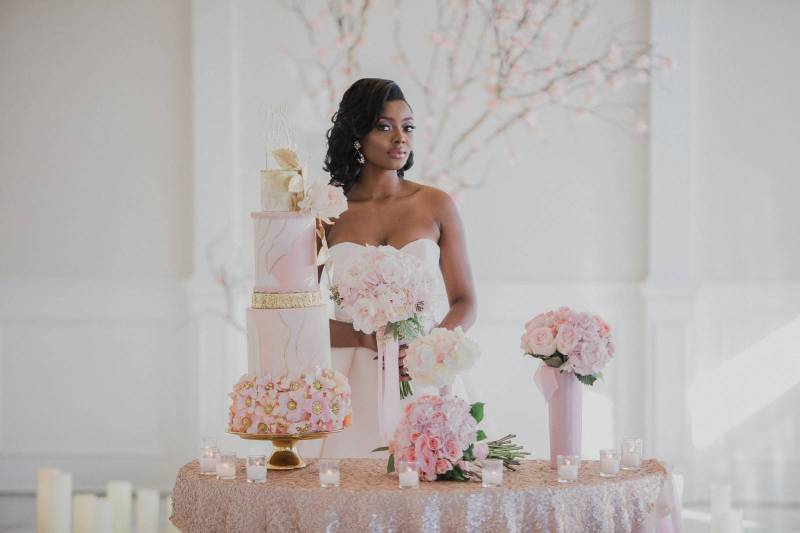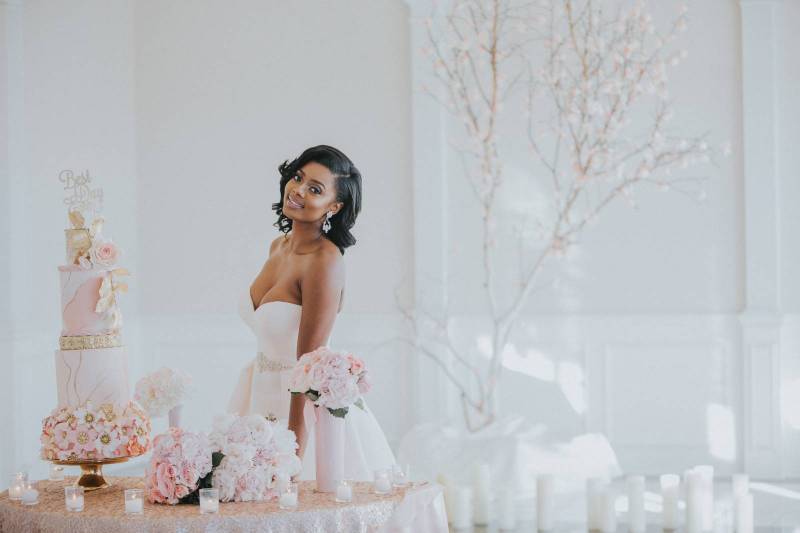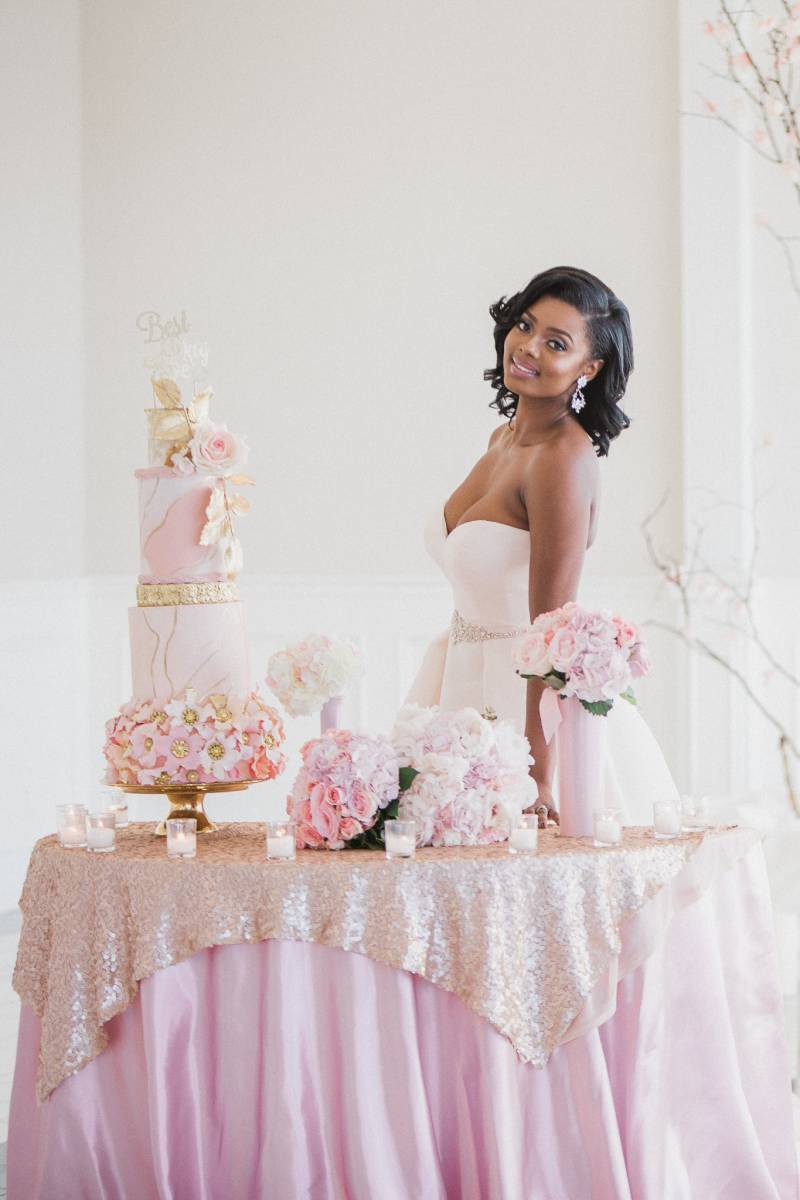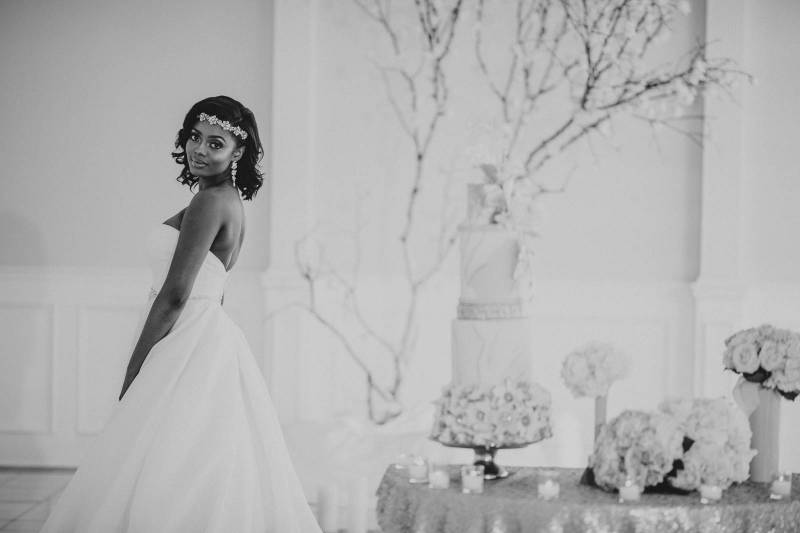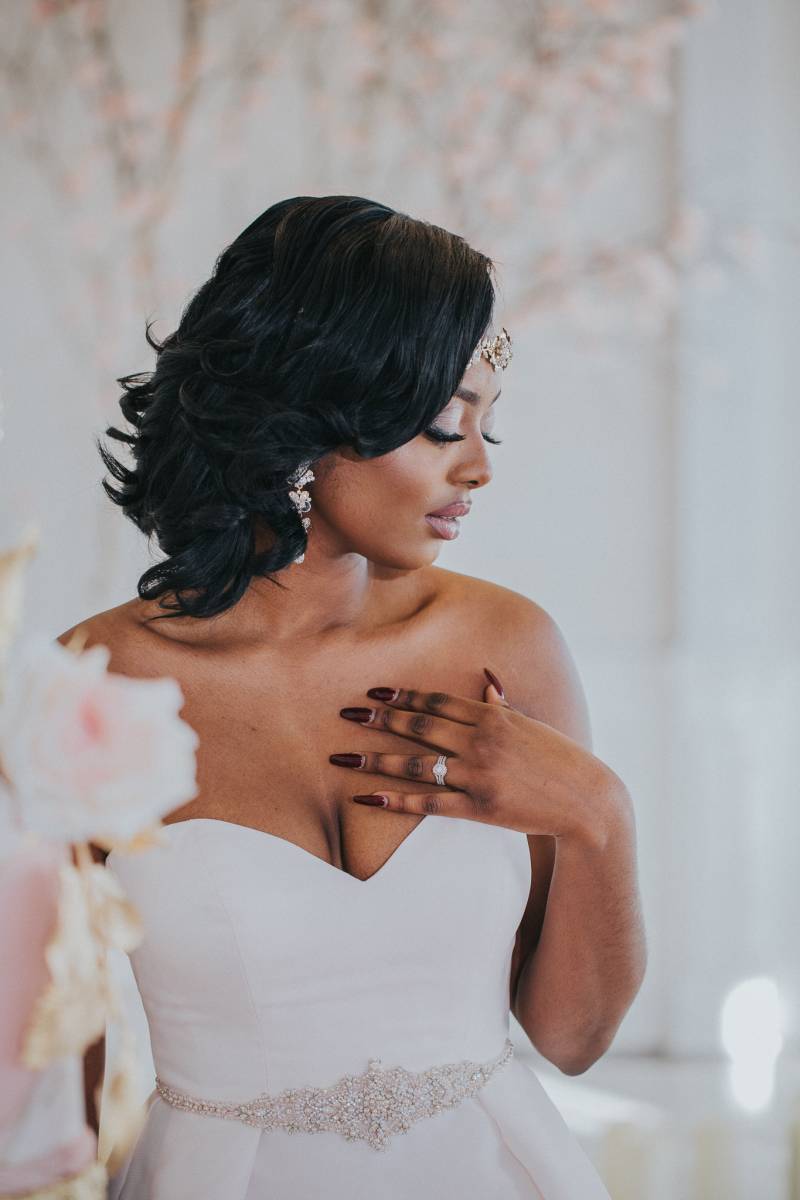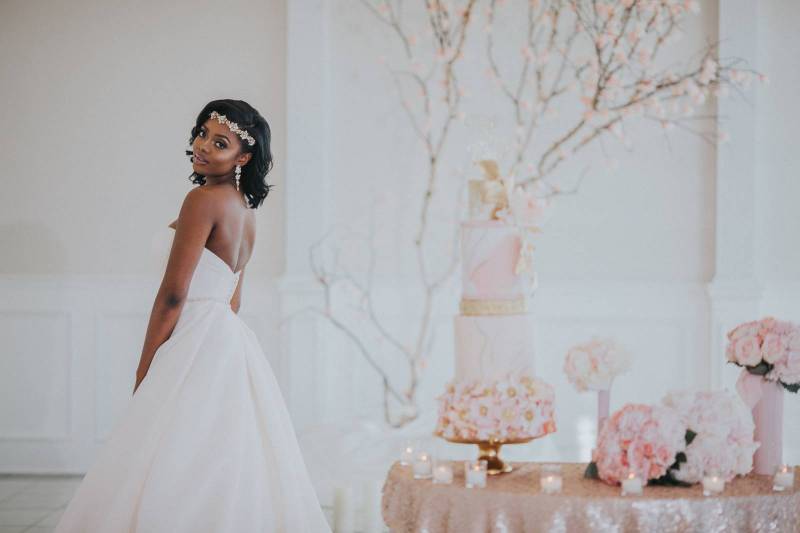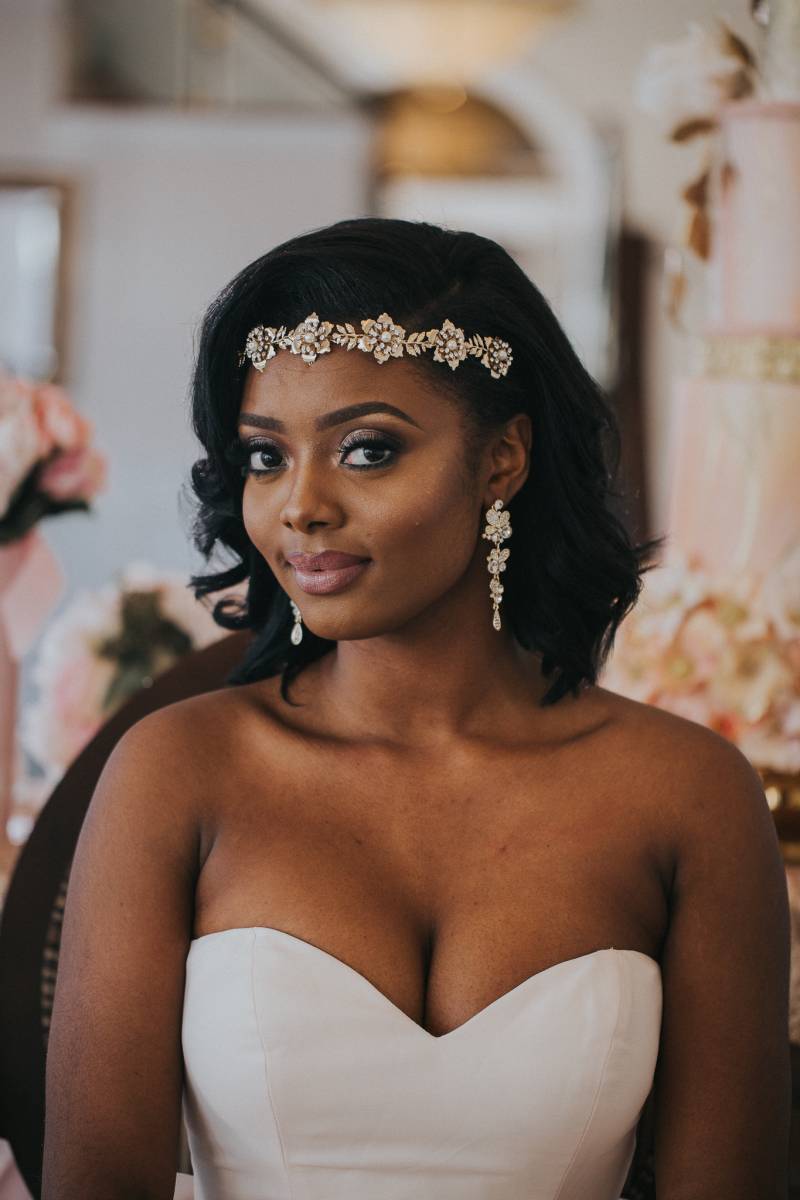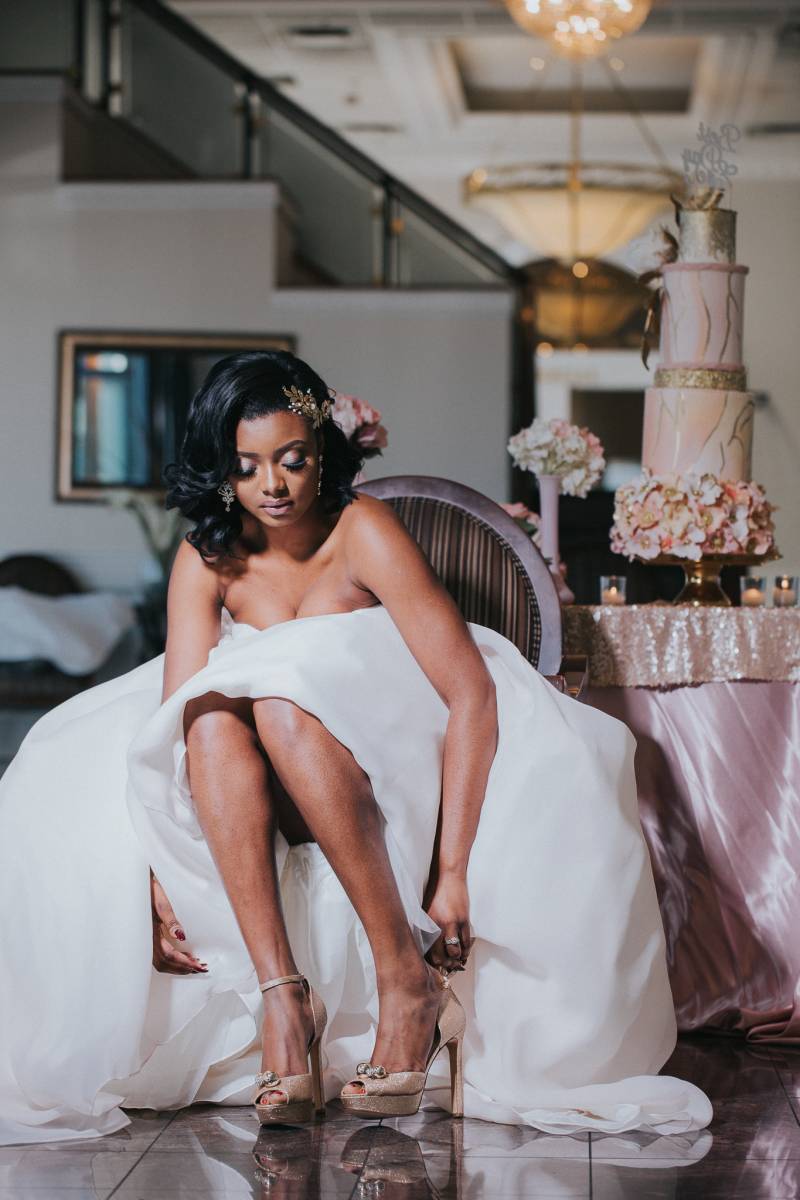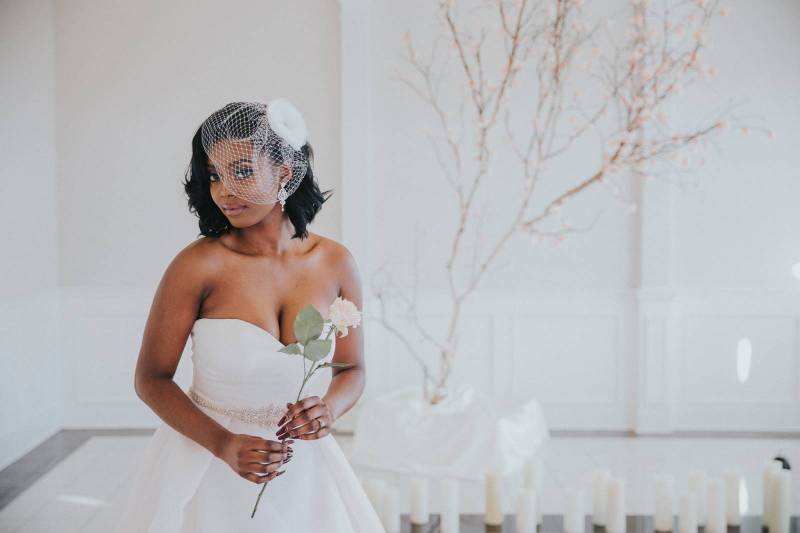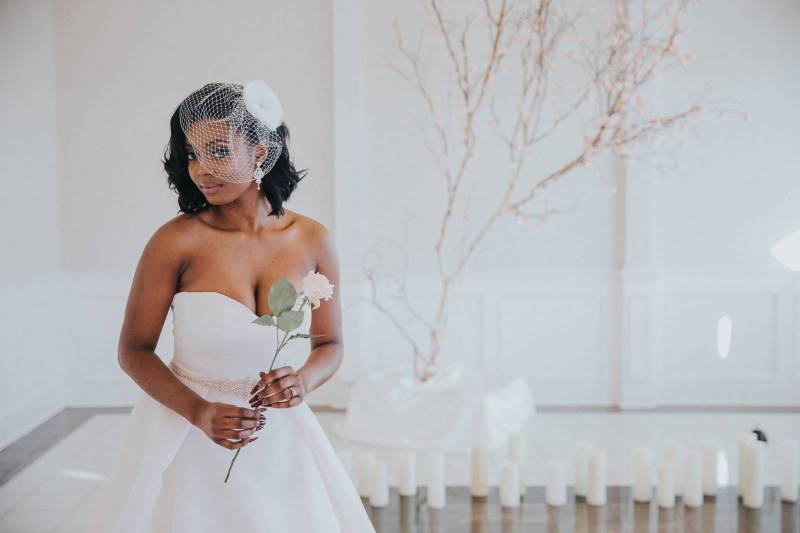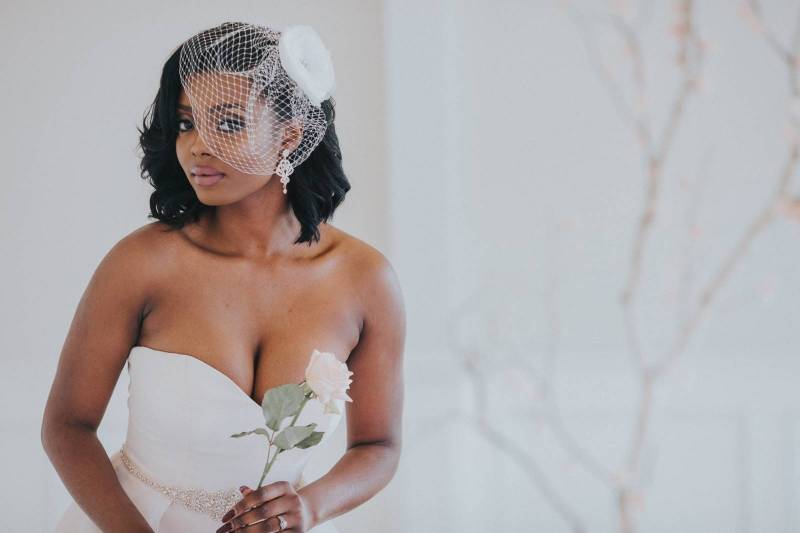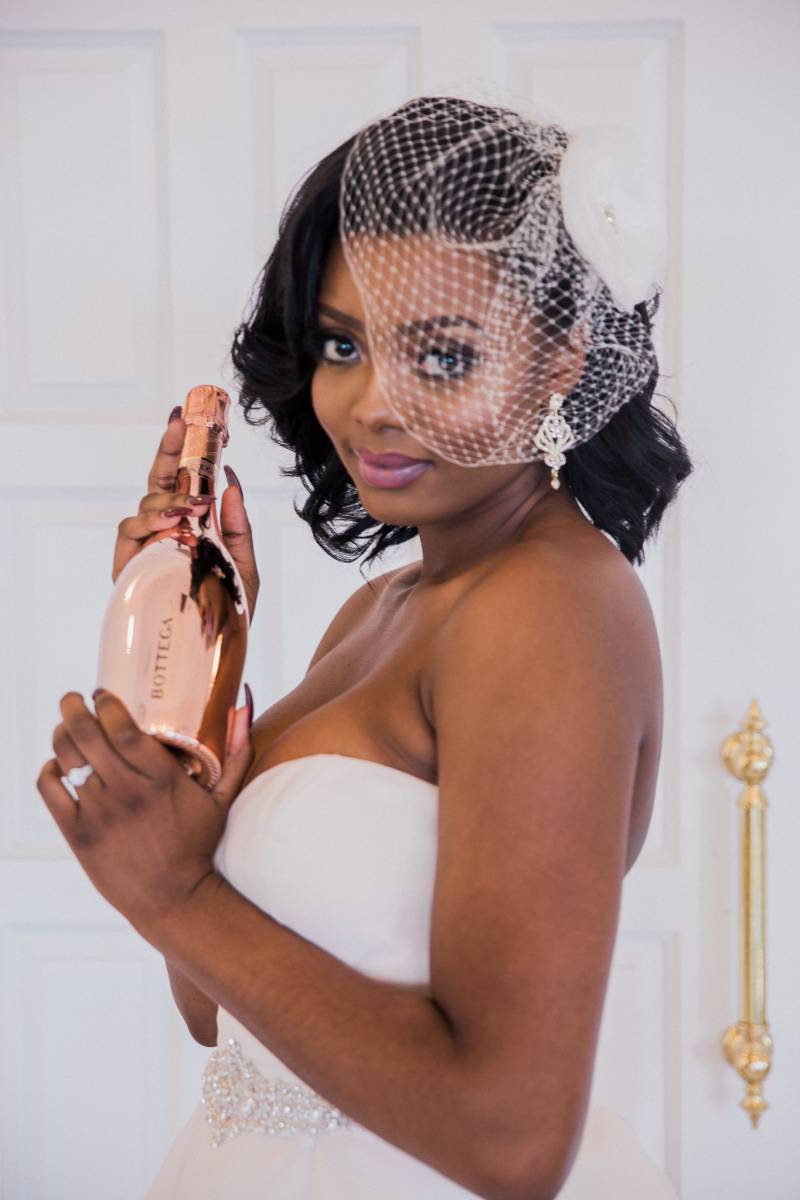 Linens: pink and rose gold. Satin pink tablecloth with rose gold sequins overlay.
Centerpiece Description: Assorted pink glass vases with bouquets containing a mixture of blush and white roses, hydrangeas and peonies.
More details:
The model had a beautiful light pink contemporary A-line gown with beautiful crystal designs on the waist.
Hand made bespoke headpieces/hairpieces in gold and white.
Gold/sparkly platform pumps from Nine West.
3 tier pink cake with pink and gold flower petals accenting the base of the cake - cake flavor called pink champagne.