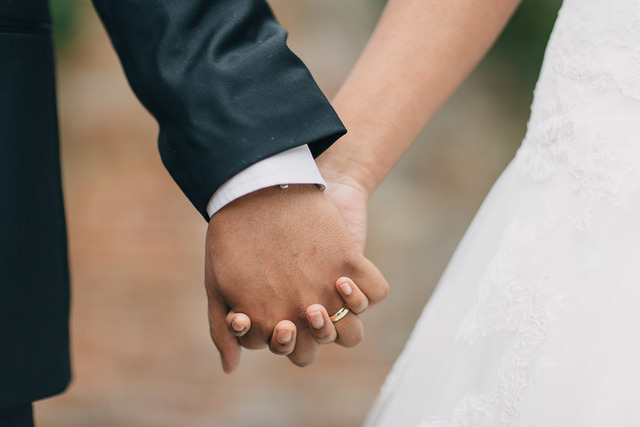 Source: Murray Clarke Photography
Now that your ring finger's all blinged up, it's time to pick a wedding band for your groom to wear after you've exchanged vows. As a new Mrs. this was a struggle for my husband and I as we planned our big day but I have laid out some tips to help you along the way. But assuming he's not a regular jewelry-wearer (like my husband), finding something your guy will commit to for decades to come can be tough. To help narrow the selection, first consider your man's everyday style. A classic, low-profile wedding band might be better for a laid-back groom, where a flashy guy might want a little bling of his own. Also many times you have no idea who is technically supposed to buy the wedding band, so a tip is to purchase the bands together and add it to your overall wedding budget. You can definitely find a ring that will make your man proud to show off, that's within your budget and fits his personality. Don't be overwhelmed by the numerous choices because we are here to help!
Tips to picking the perfect wedding band for the groom:
1. Ask yourself, does he like to wear jewelry? If the answer is no, or he's prone to lose jewelry then don't pick something over the top. A subtle band with an interesting finish may be the perfect solution for your groom.
2. Does your groom like a little bling? If yes, then a ring with diamond accents will be right up his alley.
3. What is your budget? Always remember that, a ring is just a symbol of your love and if your budget doesn't allow for the over the top option now, you will have a lifetime together to get there. So don't stress out, there are always 5 and 10 year anniversaries to upgrade your hardware.
4. Pick a style that fits the grooms personality, personal style and something he will want to show off for years to come!
Wedding band styles for the groom:
Simple & Subtle: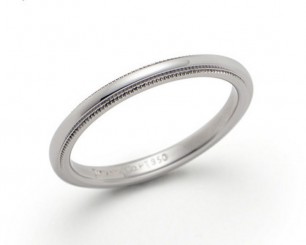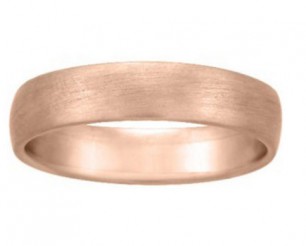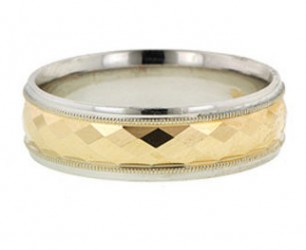 Vintage Two-Tone Faceted Gold Wedding Band, $850,doyledoyle.com
Bling Bling: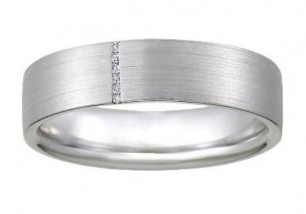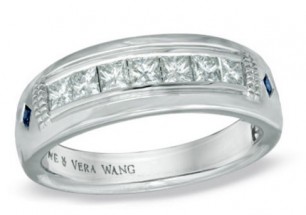 Vera Wang Love Collection Diamond Wedding Band in 14k White Gold, $2000, zales.com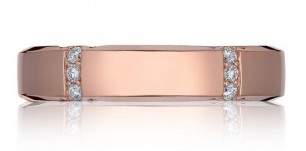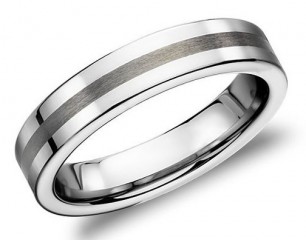 5mm Brushed-Center Flat Ring in Gray Tungsten Carbide, $150,bluenile.com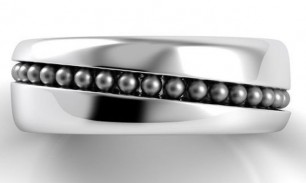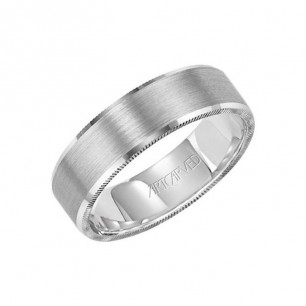 Artcarved Men's Wedding Band With Ridged Details, $1,150,greenwichjewelers.com
So as you plan your big day and shop for a wedding band for the groom, share your wedding band choices or shopping tips with us by commenting below or sharing via social media @blackbride1998.
Happy Shopping,
Elaina Vaune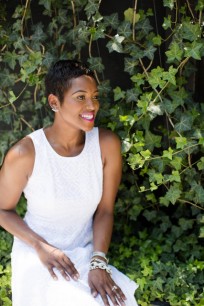 About Elaina Vaune:
Elaina Vaune Moore is a Fashion Blogger and Marketing Consultant. She is a native of Louisville, Kentucky and has lived in New York City since 2010. Elaina works in the fashion field specializing in PR, Social Media and Branding for fashion companies. In 2012, her love of fashion and photography led her to take an active interest in blogging as an after work passion. Her desire for more in the blogging arena led her to start her own Blog and Wardrobe Consulting firm Vaune's View. Follow Elaina's musings about style, beauty, life and entrepreneurship onInstagram, Twitter, and on her blog.