It had only been one week, but Cherri was already regretting her inability to get out of jury duty. She had been surprised to learn that for some reason, to perform her civic duty, this particular form of "Grand Jury" service required 25 regular days and 2 ambiguously-defined recall days. It wasn't until the completion of the first week when Cherri, and soon Kene, who happened to be one of the prosecutors, would realize how fortunate she was to have the seemingly tedious obligation. It was during this week that they met for the first time. Although they immediately noticed each other, rules forbade juror-prosecutor contact outside of court and Kene was an avid rule follower. Finally, after 27 days had passed and Cherri's grand jury duty had come to a close, this pair ran into each other at the elevator. It was perfect timing. With a smile, Cherri looked at Kene and said, "Well, today is my last day;" and after some small talk Kene asked, "What's your phone number? Would you like to get some coffee?" She responded, "Well, I have class tonight but maybe." They ended up exchanging numbers and agreeing to get dinner that night at a nearby restaurant. A few years later, and Cherri and Kene walked down the aisle with a culturally-infused ceremony and reception at Capitol Hill, Washington, D.C. Take a look down memory lane, captured by M Harris Studios.
Bride's full name: Cherri Barksdale
Groom's full name: Kene Okocha
Wedding date: August 19, 2017
Wedding location: Capitol Hill, Washington, D.C.
Wedding theme: Sophisticated Nigerian-American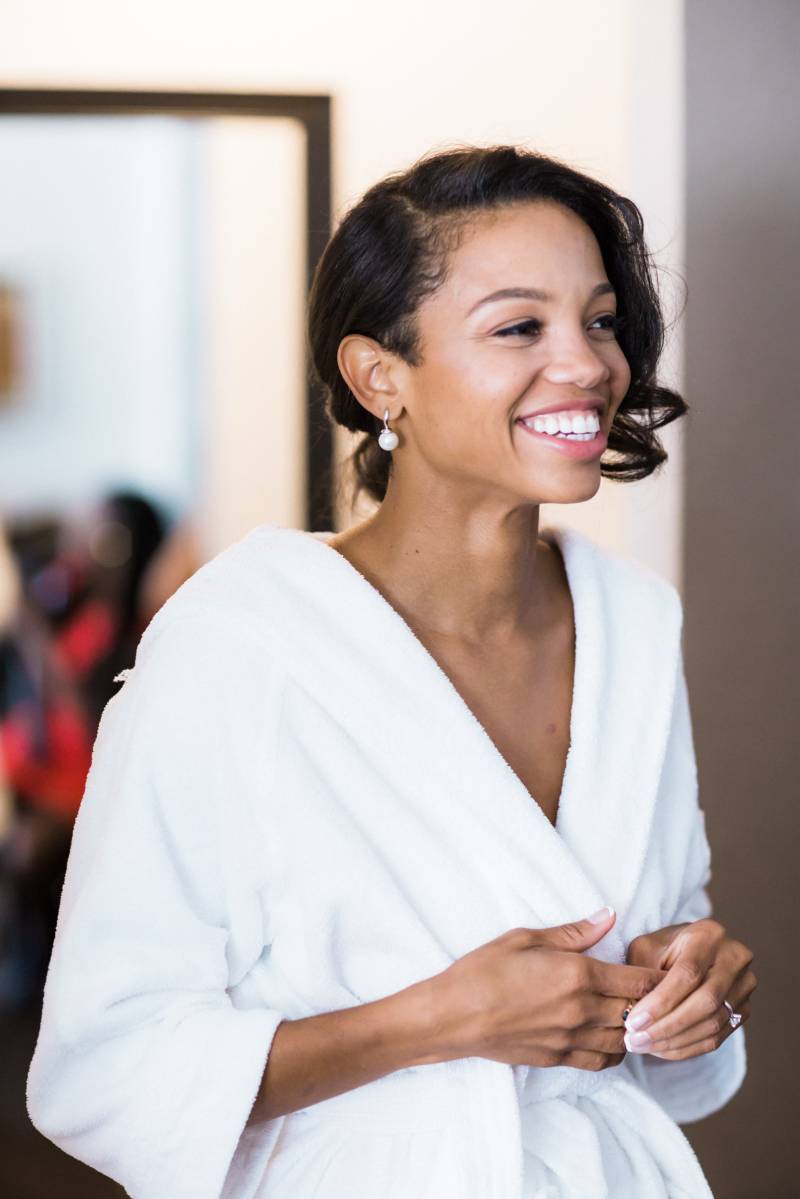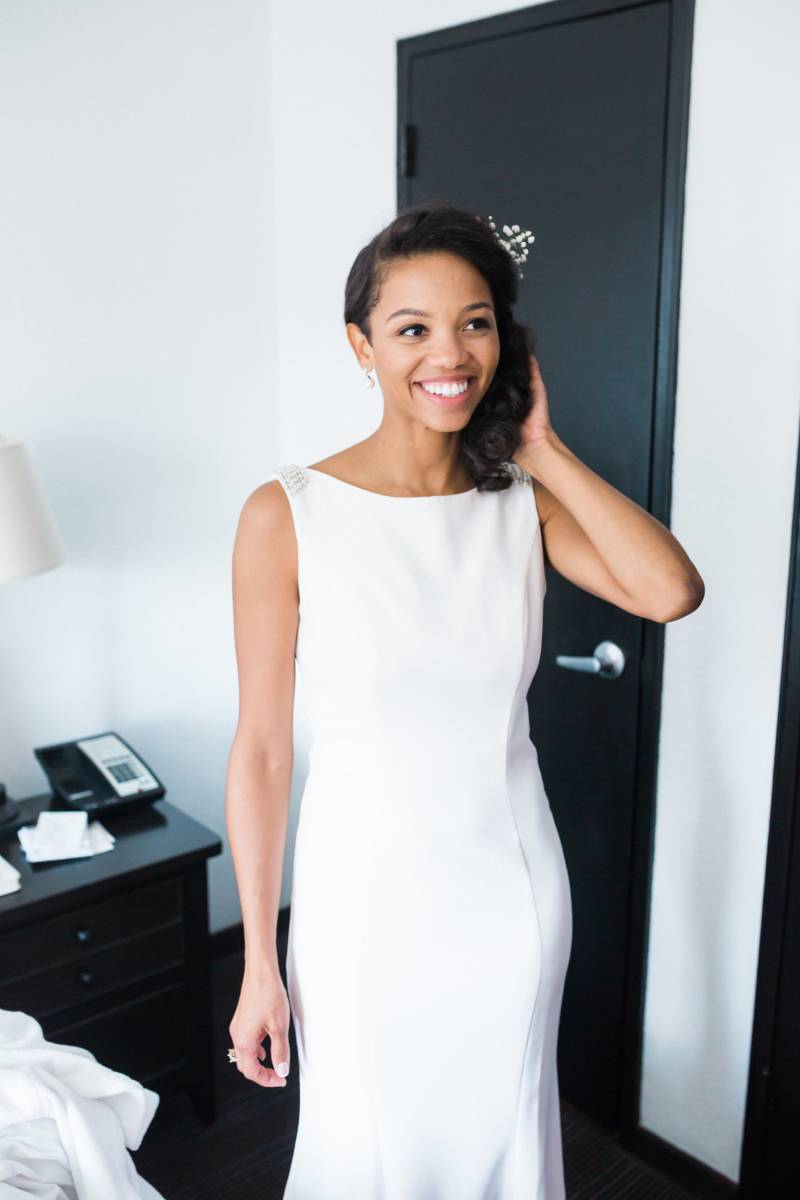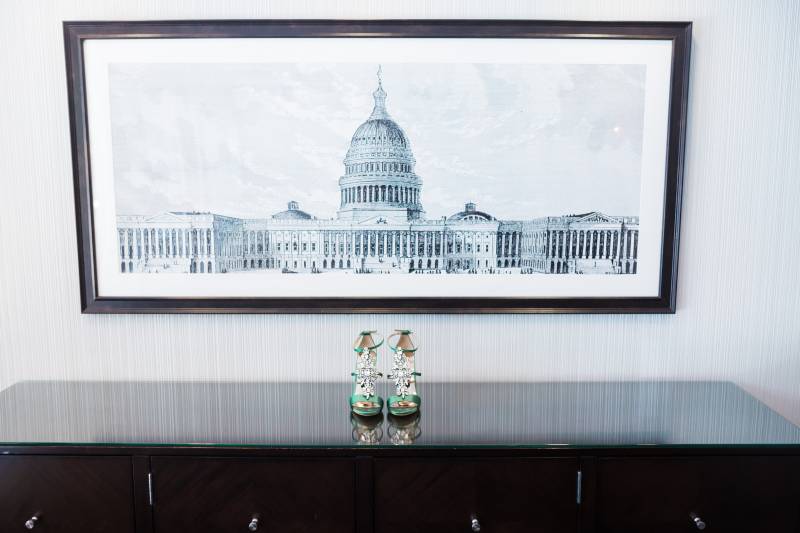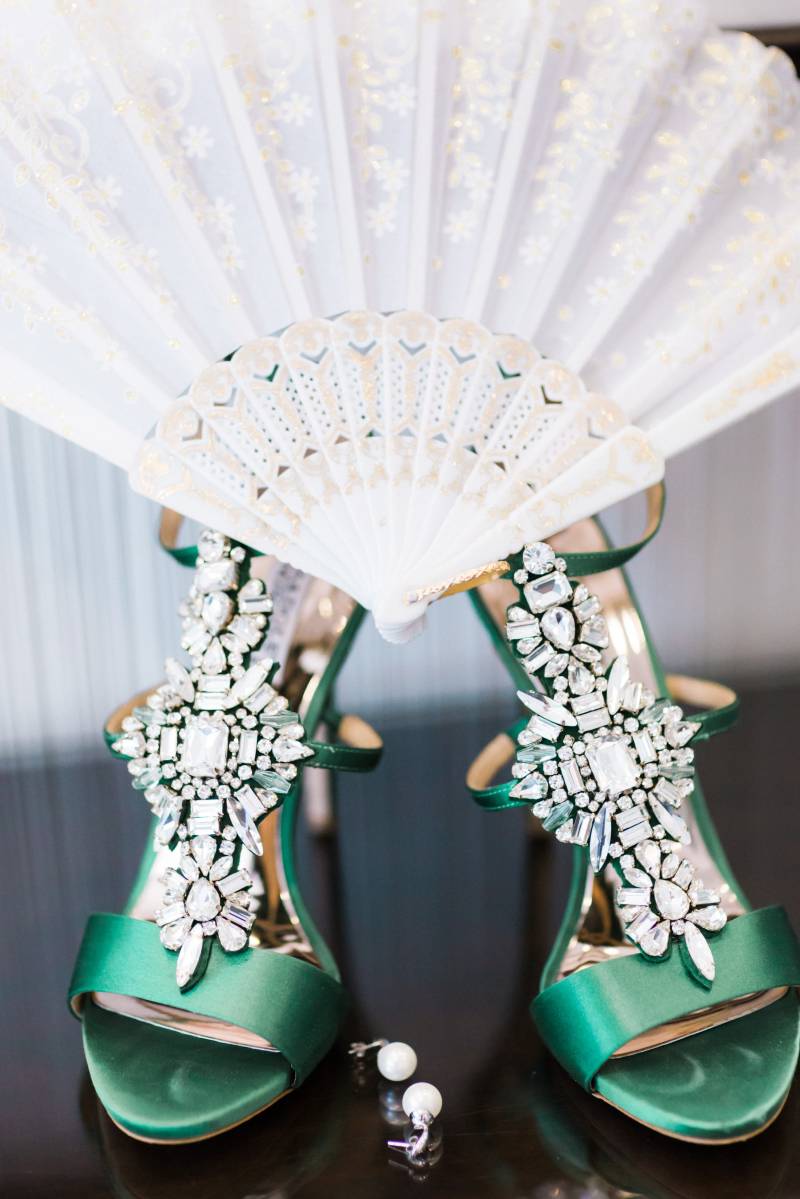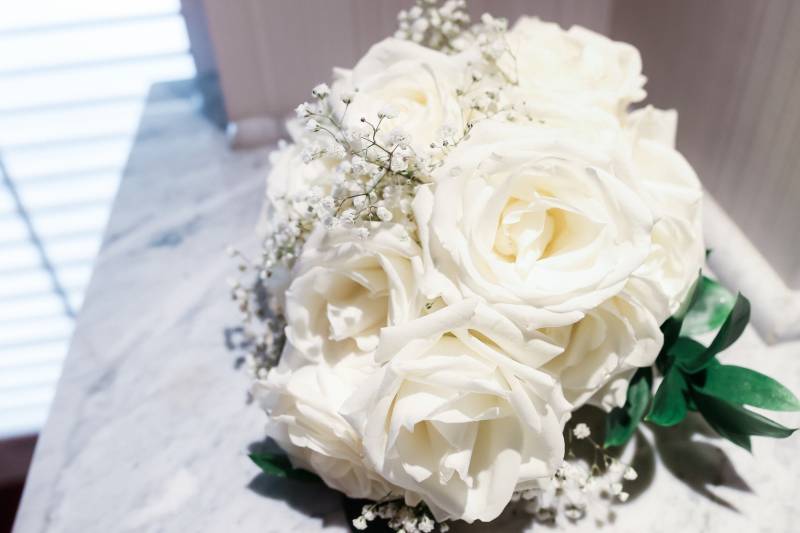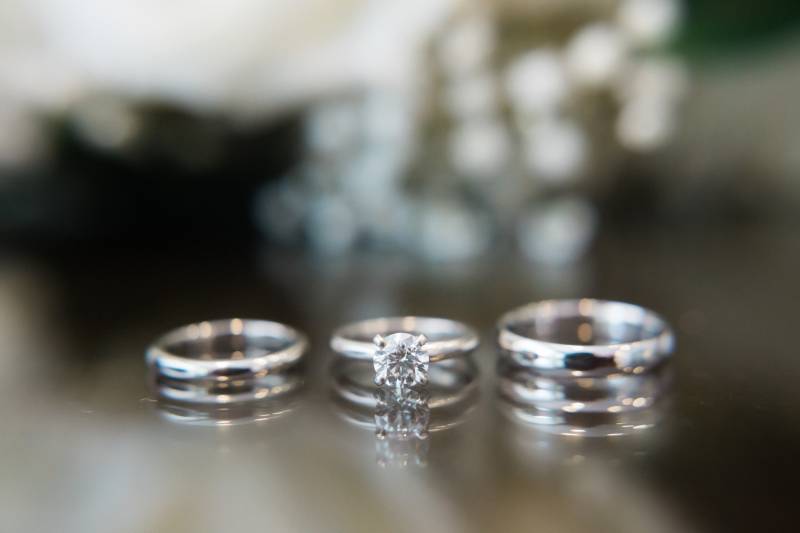 First date:
We had our first date at Charlie Palmer Steakhouse near the Capitol in Washington, D.C. When I arrived, Kene was at the bar wearing a suit; he had just left work and looked exactly as I had remembered: tall, dark, and handsome. I flashed Kene my signature smile, while he returned a smile of his own. Finally, we were free of our grand jury restrictions and had an opportunity to discuss any topic of our choice. Once we sat down for dinner we discussed religion, family, politics, work, and we were refreshed to learn about our common interests.
After finishing a delicious dinner, Kene and I walked around the Capitol grounds. By this time, it was dark but the surrounding lights lit up Capitol Hill just enough to create a romantic scene. It was a warm spring night and the tourists were out with their cameras, one of them even asked us to take their picture. We soon stood in front of the Capitol admiring the view. A mutual silence set in as we admired the surrounding areas. The conversation continued as we stood in the same place where President Barack Obama was inaugurated in 2008. We discussed the cold that accompanied that landmark event.
We soon found out that we lived close to each other, so as the date came to an end, Kene walked me two blocks to my home. Once we arrived at the building, we sat on the steps of my home to chat a little more before I arranged for a ride-sharing service to take Kene home. I normally order the standard service but I decided that the date went so well he had to get the top of the line.
Engagement story:
Wednesday morning, August 24, 2016, Kene asked me to go to one of his friend's party with him that night. I had already made tentative plans with my friend to hang out. Luckily, Kene was able to convince my friend to cancel. Later that day, Kene called me to see if plans with my friends had changed (knowing of course that it had). With my schedule opened up, I agreed to attend Kene's friend's party. Once 7:45 p.m. rolled around, Kene texted me to let me know he was on his way. I mistook the text to mean he would be on his way to my apartment to pick me up so we could attend the party together. After about 45 minutes later, I learned that Kene was already at the "party" waiting for her.
Finally, around 8:45 p.m. I arrived at the location of the "party," the U.S. Capitol, the same place as our first date. It was dark and I did not recognize anyone. I texted Kene to clarify the location. He texted back, indicating that I had walked right by him and that he was located near the Japanese fountain right on the Capitol. I headed back towards the direction of the fountain, and entered, only to see Kene sitting there by himself. I asked, "Where is everyone?" Kene simply stood up. For some reason, he was wearing a suit and Jeffrey Osbourn's "Love Ballad" was playing in the background. There were several candles lit, collectively forming the shape of a heart. Then everything became clear to me, as Kene got down on one knee and shared endearing words that ended with a proposal. Still taken aback by the surprise I paused, and with the happiest feeling ever, I said "Yes."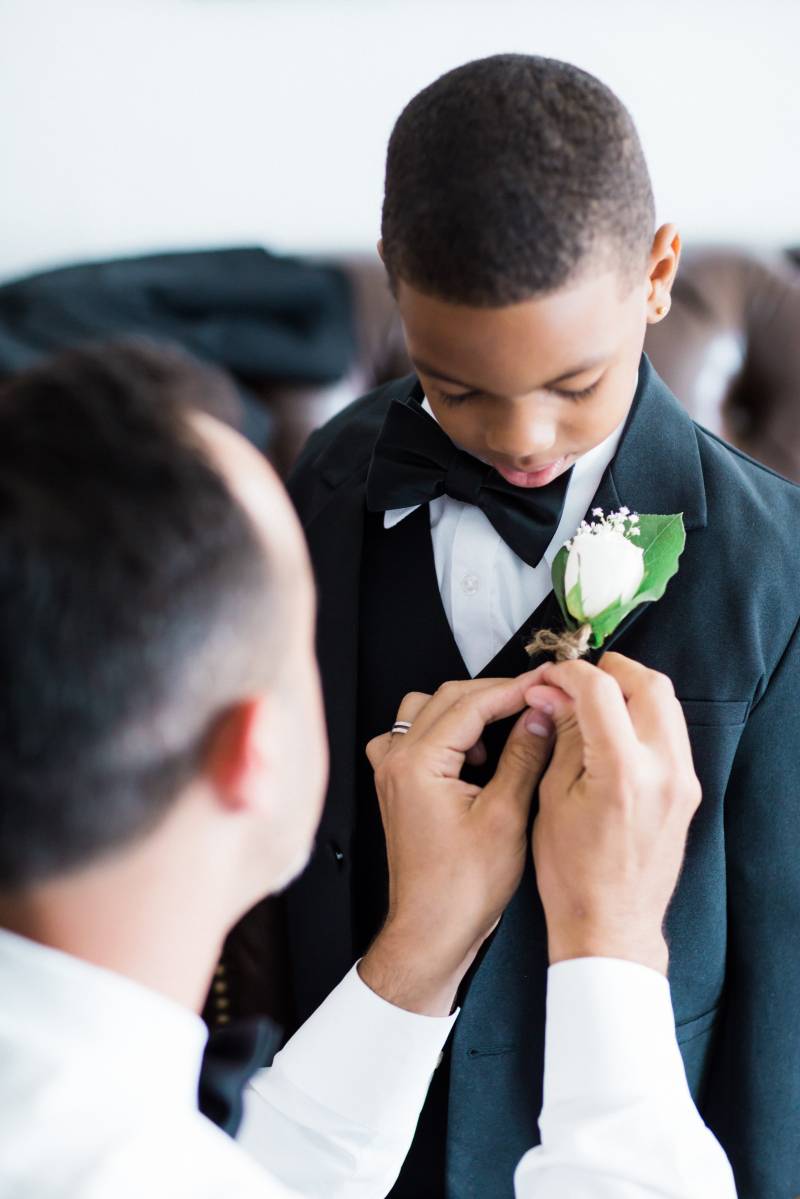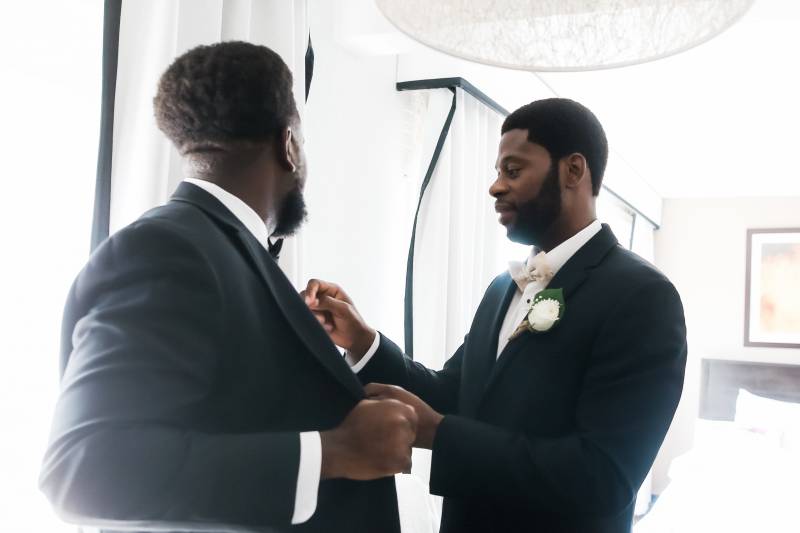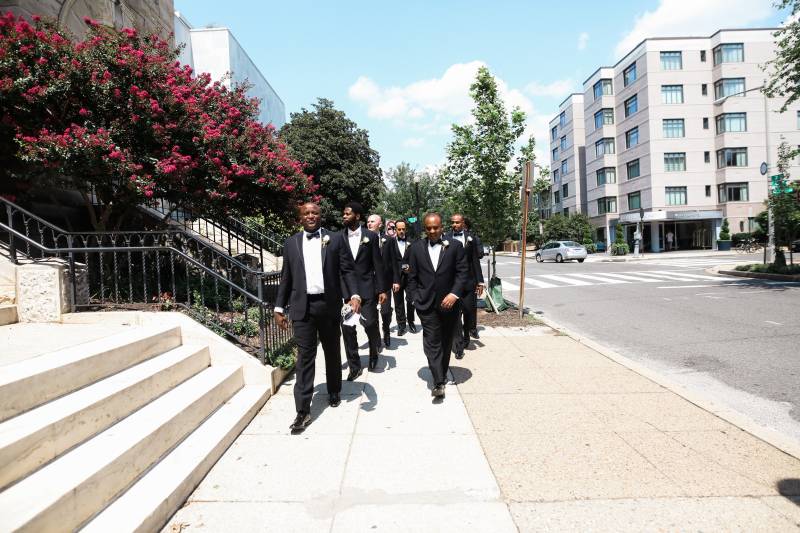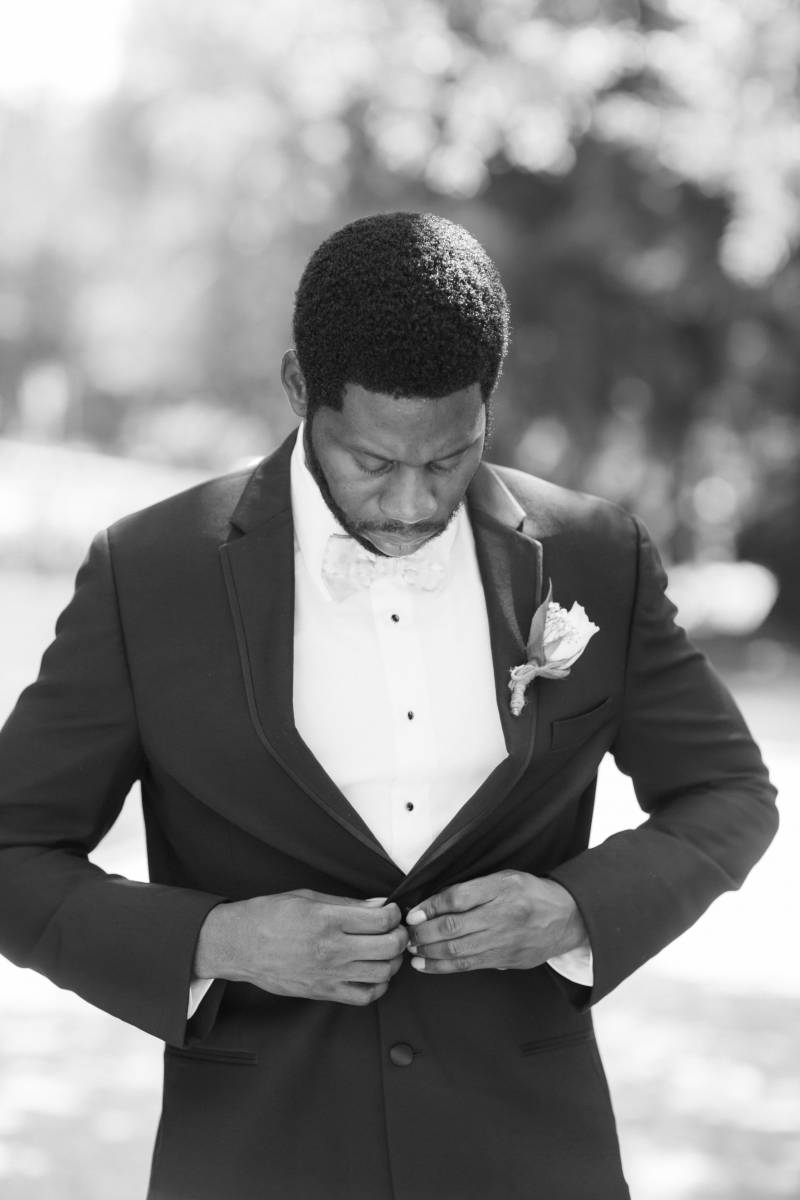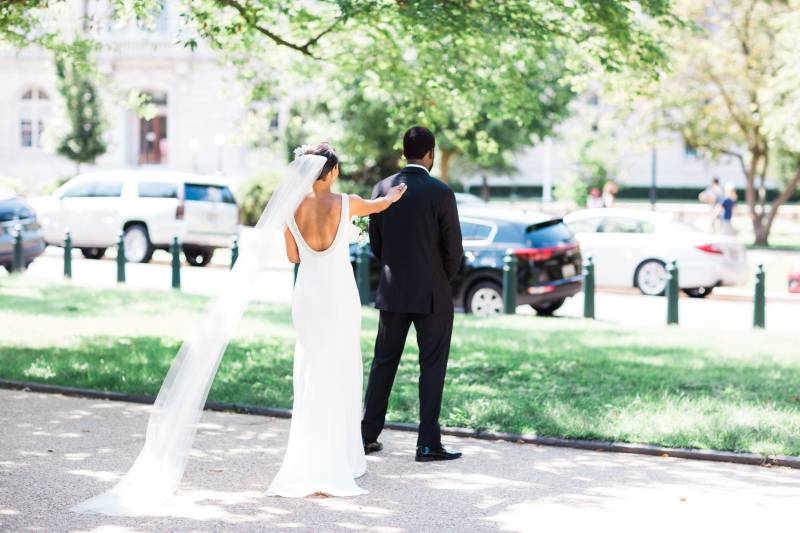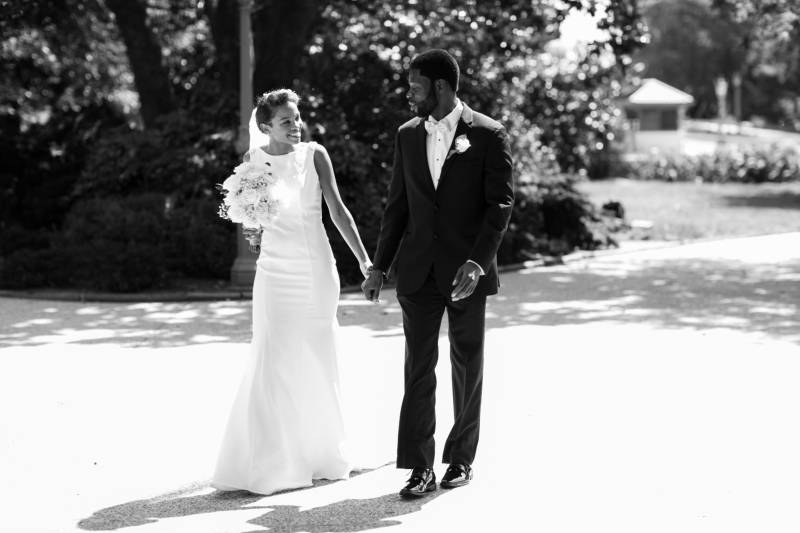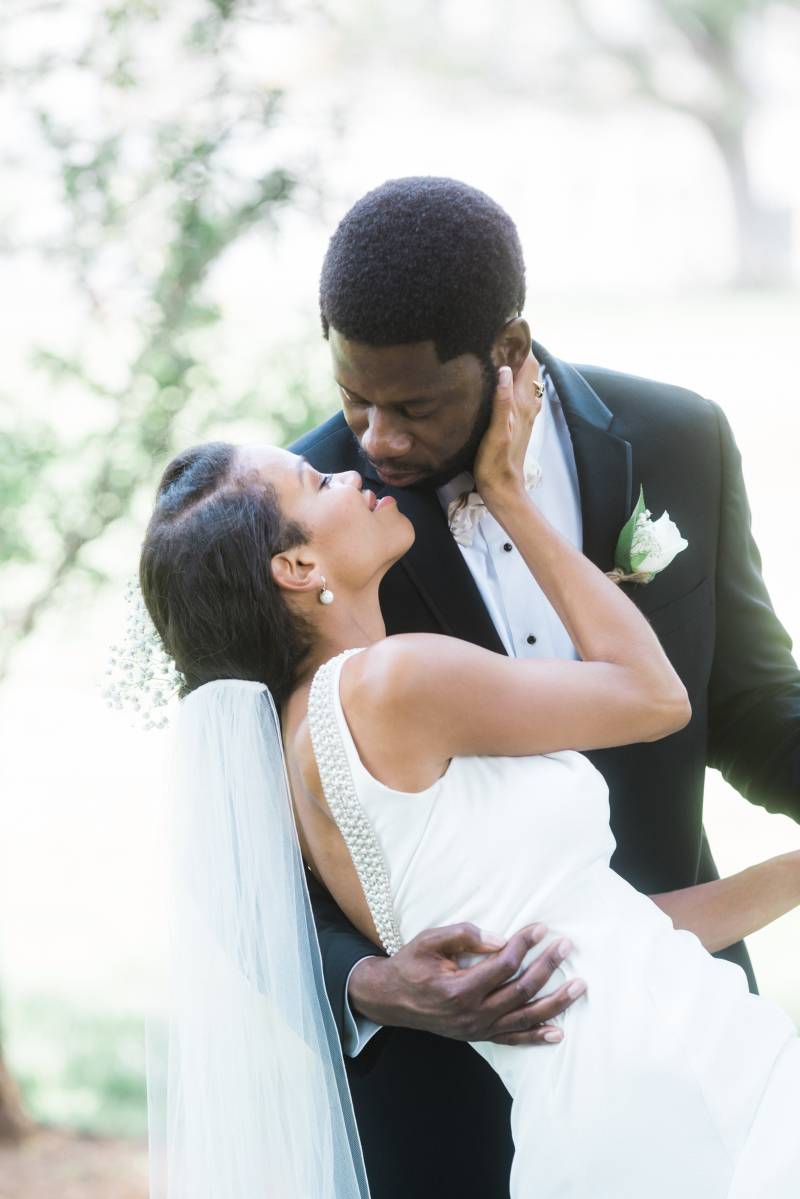 From the Bride:
My wedding experience was seamless, mostly because of the support from our friends and their commitment to ensuring the day was perfect, something you can't always pay for. The majority of our friends are married with children and their experience helped us. There's a different level of attention to detail when your friends help on your wedding day and have your best interest at heart.
From the Groom:
It was the best day of my life. I had all my family and friends from all over the world in one place. The love and support I experienced for me and my wife were unparalleled. The celebration was joyous as young and old danced and shared in our wonderful union.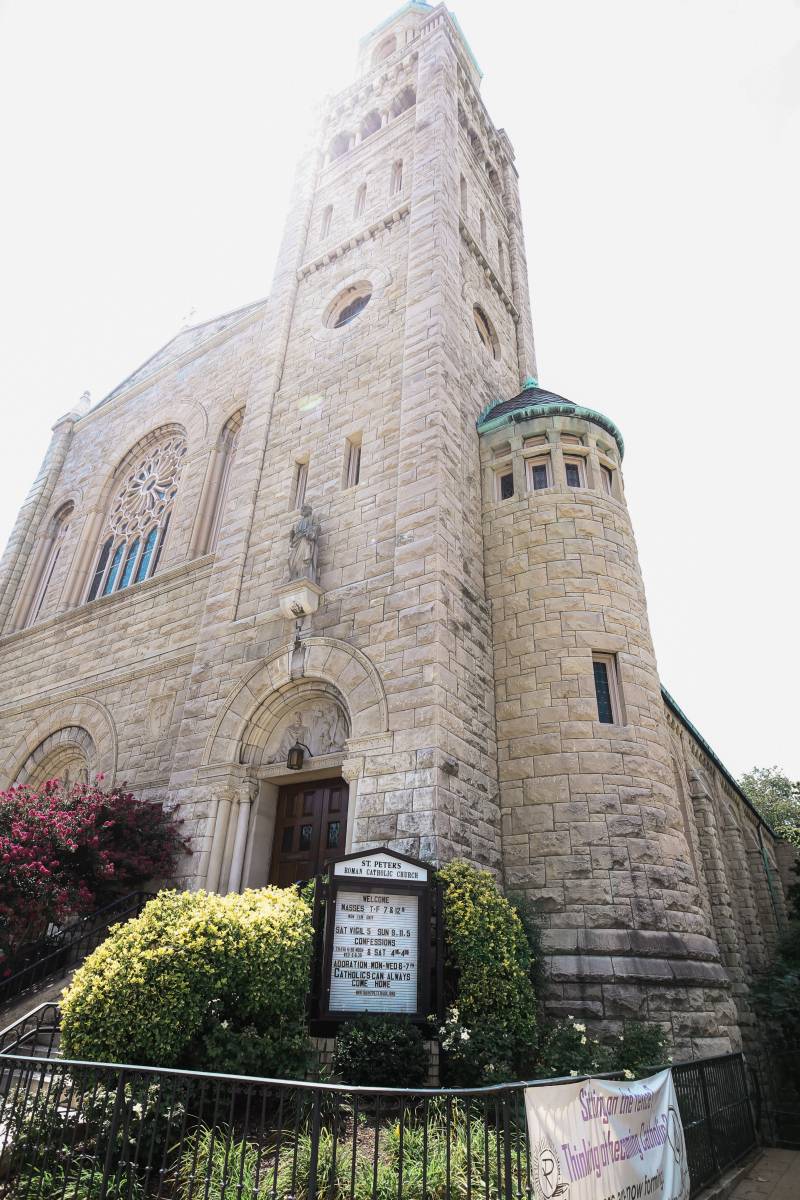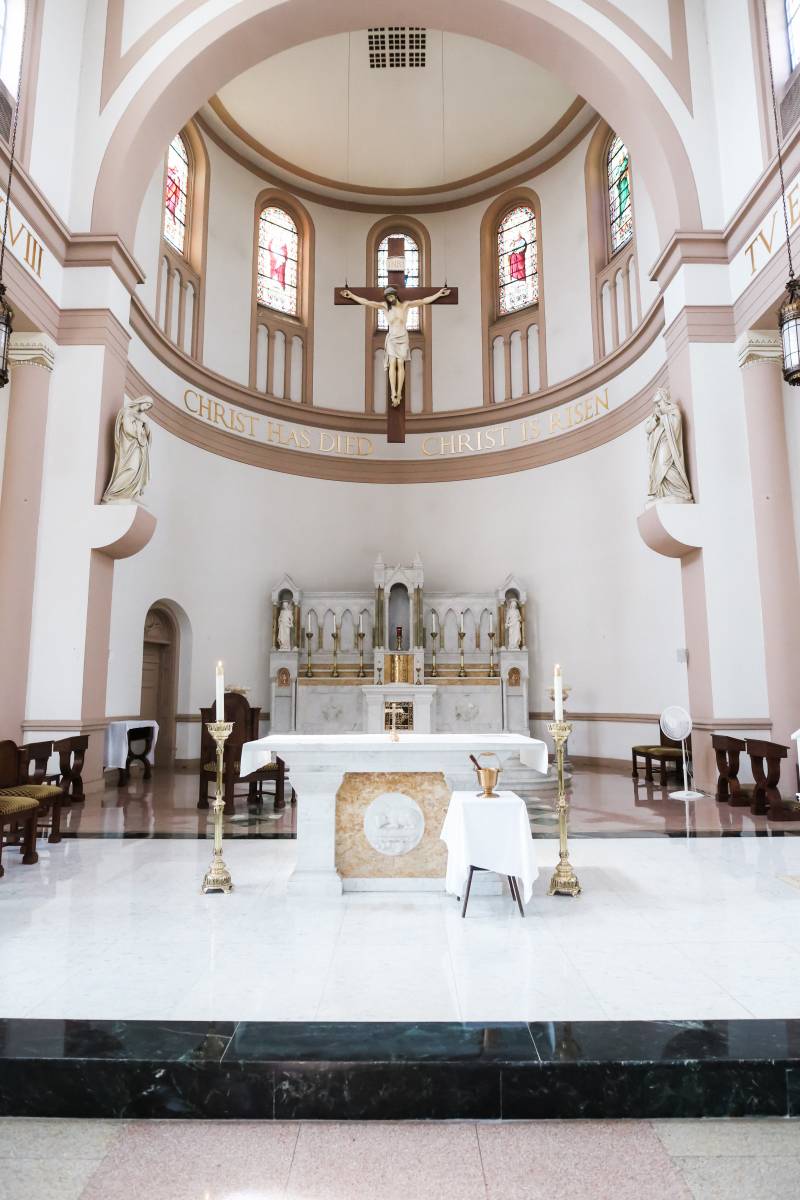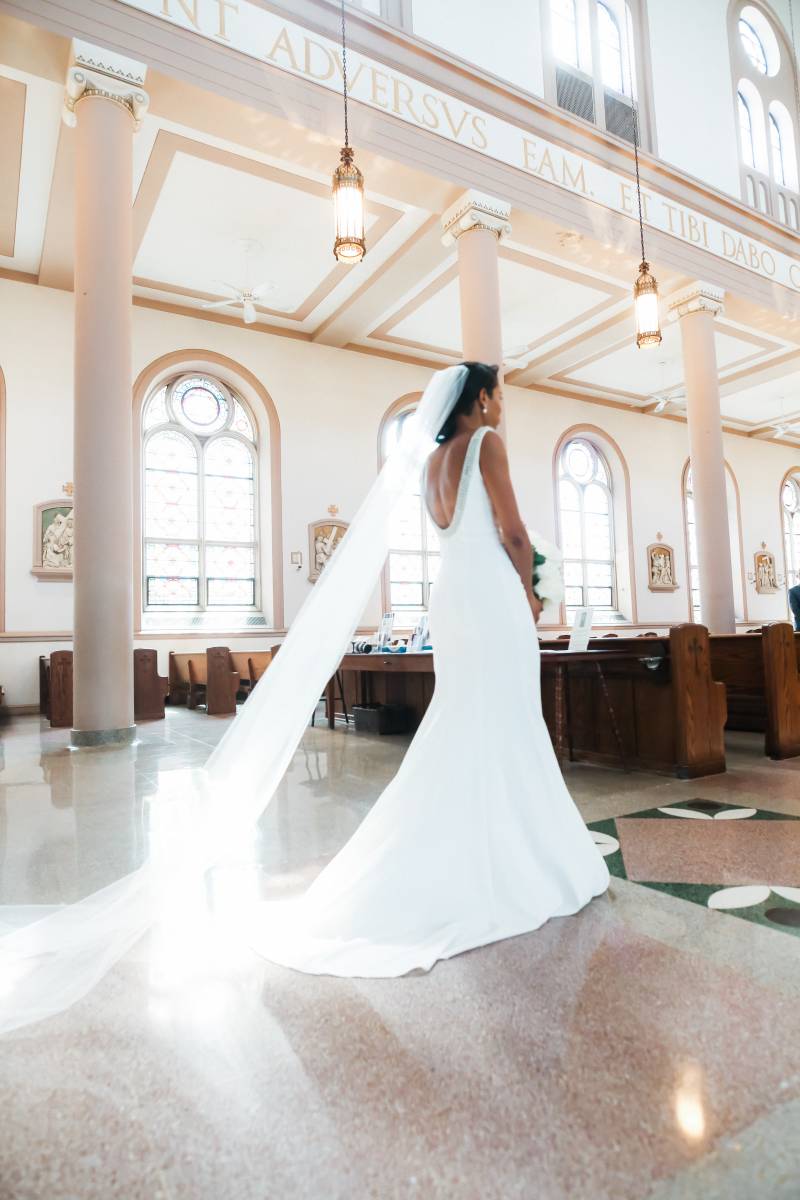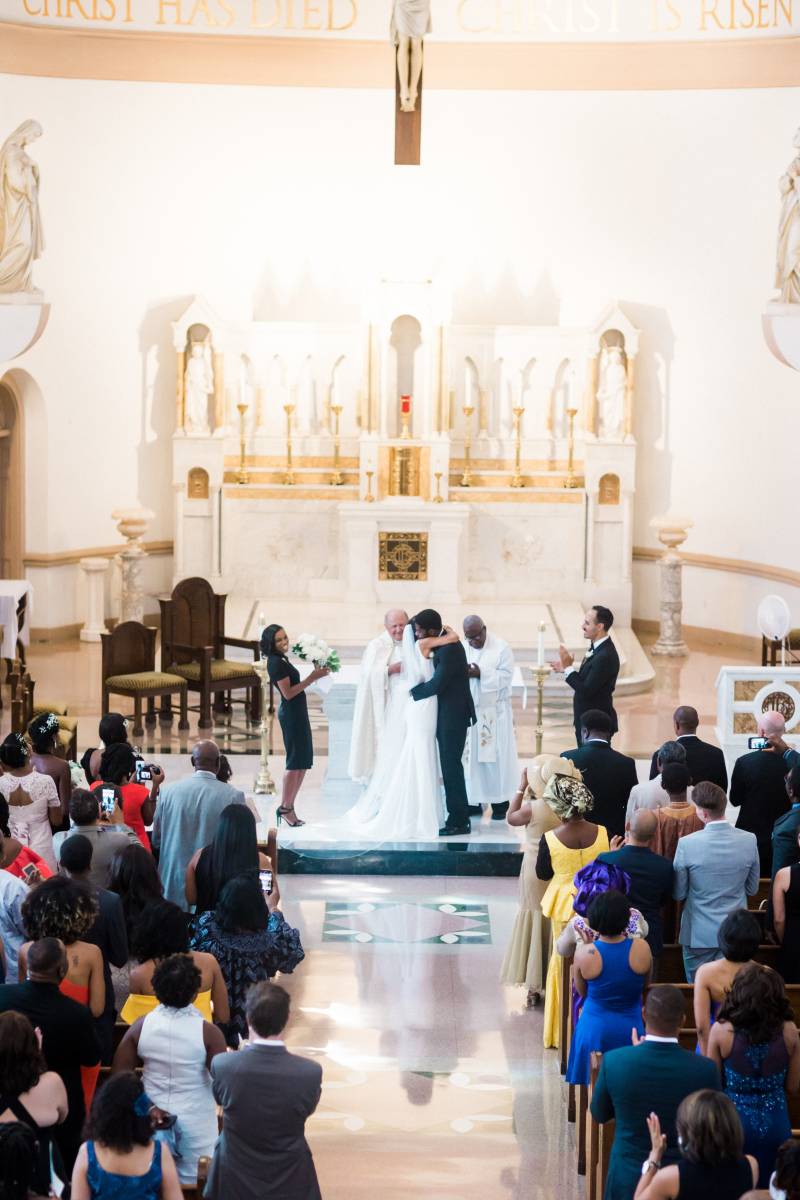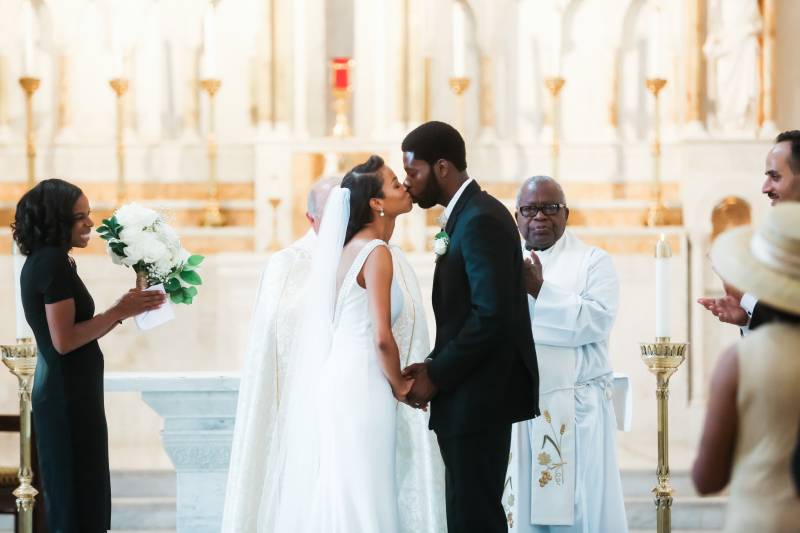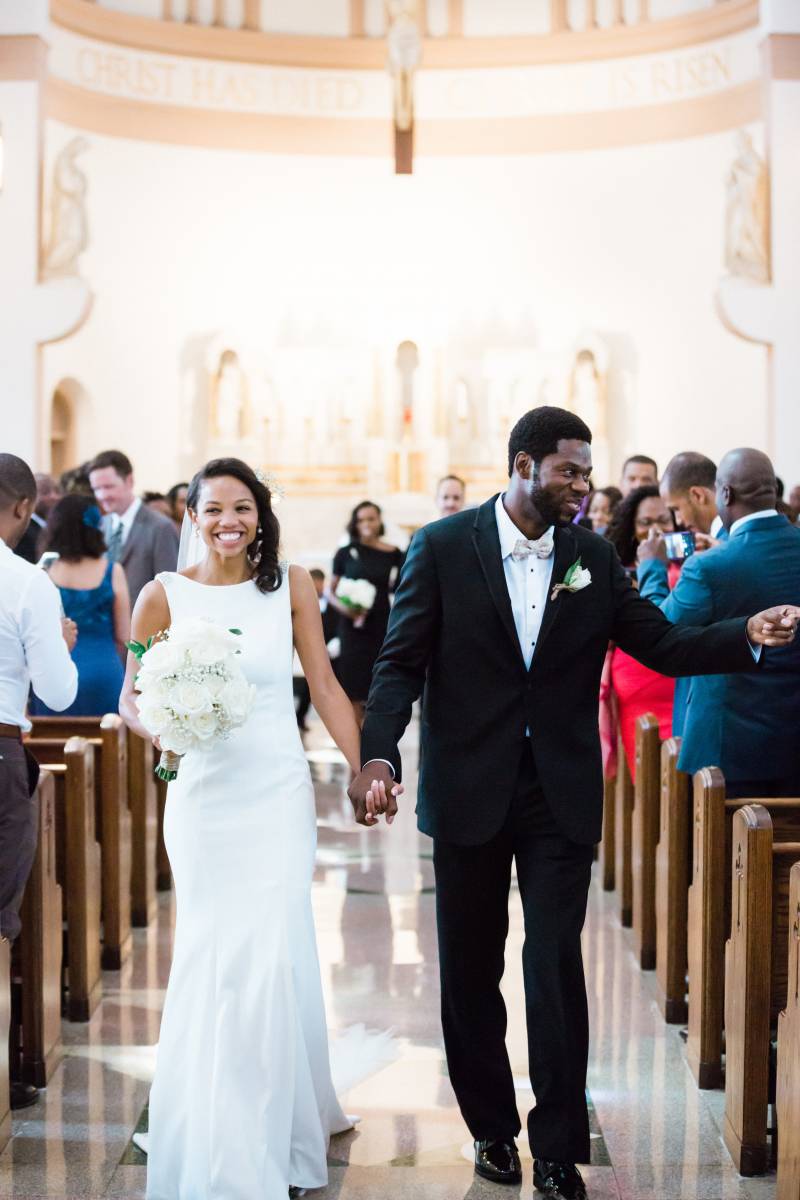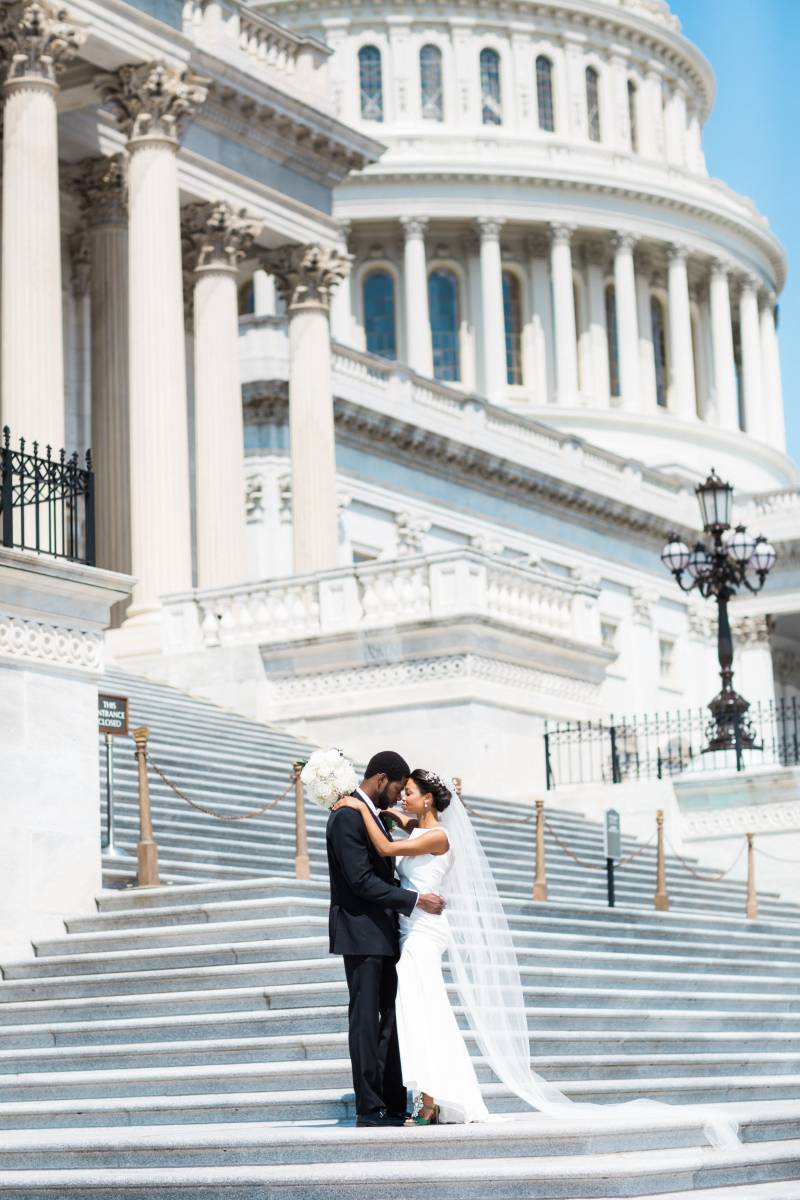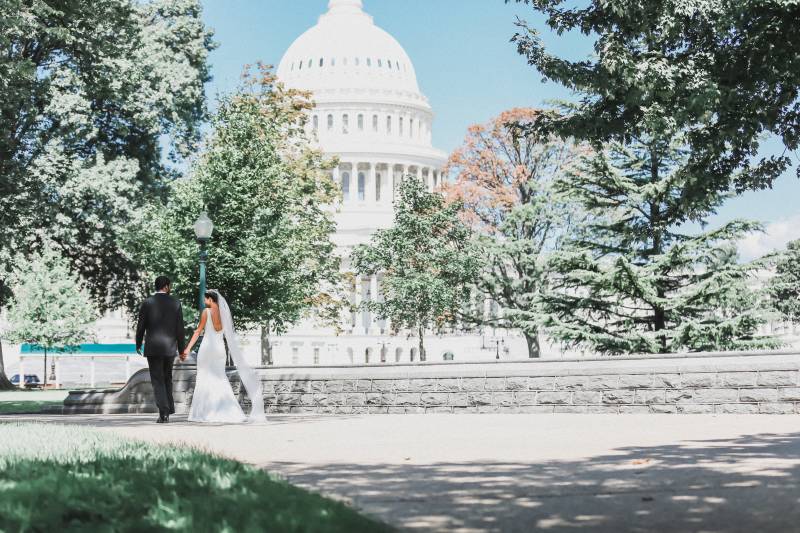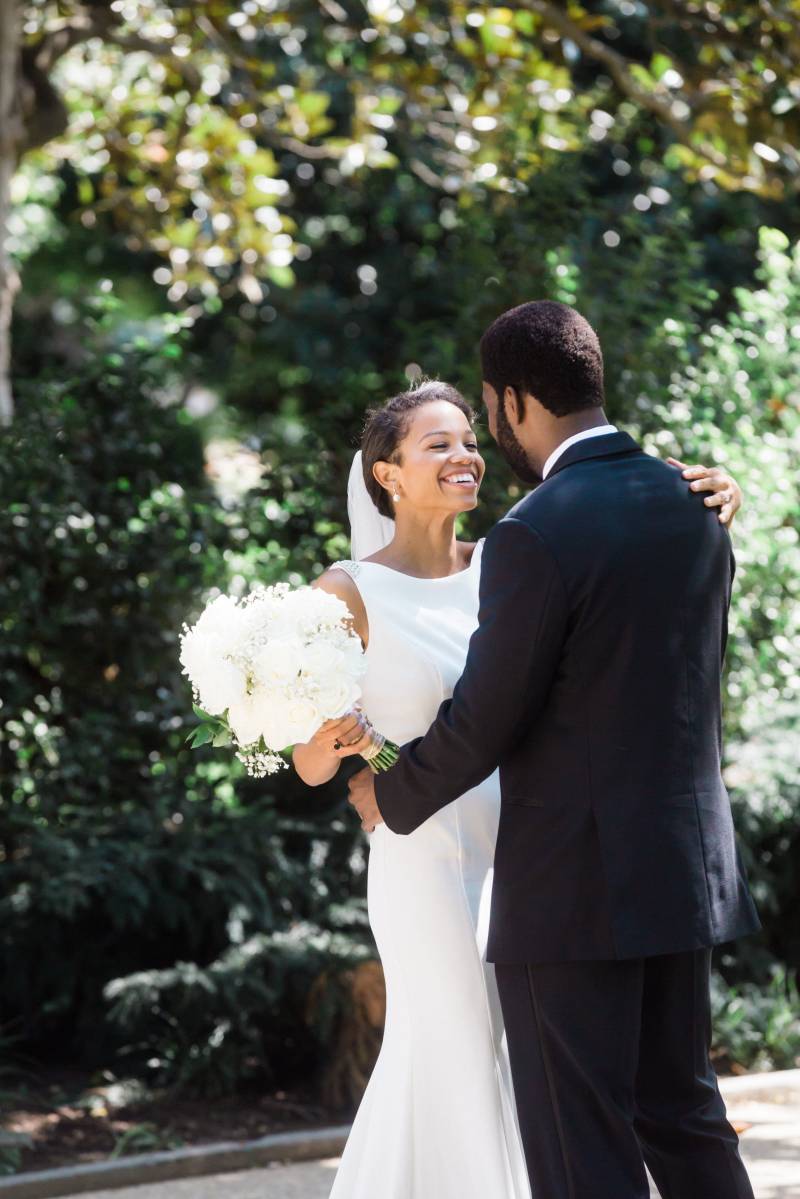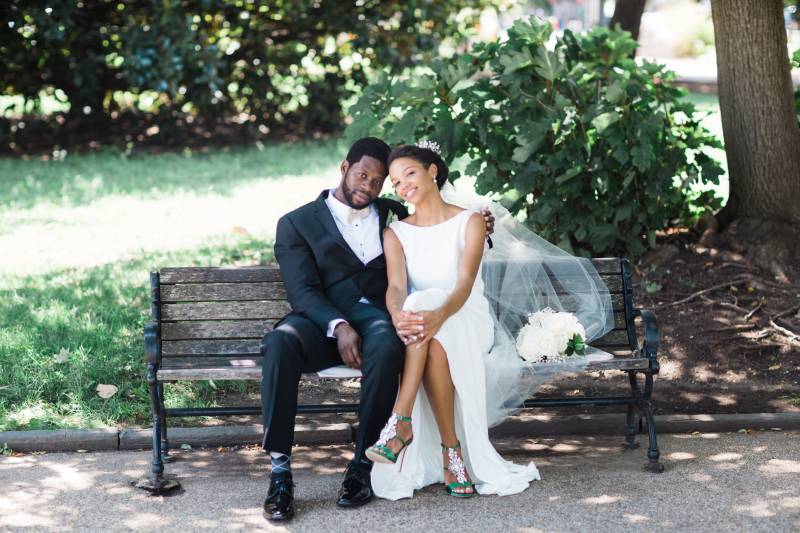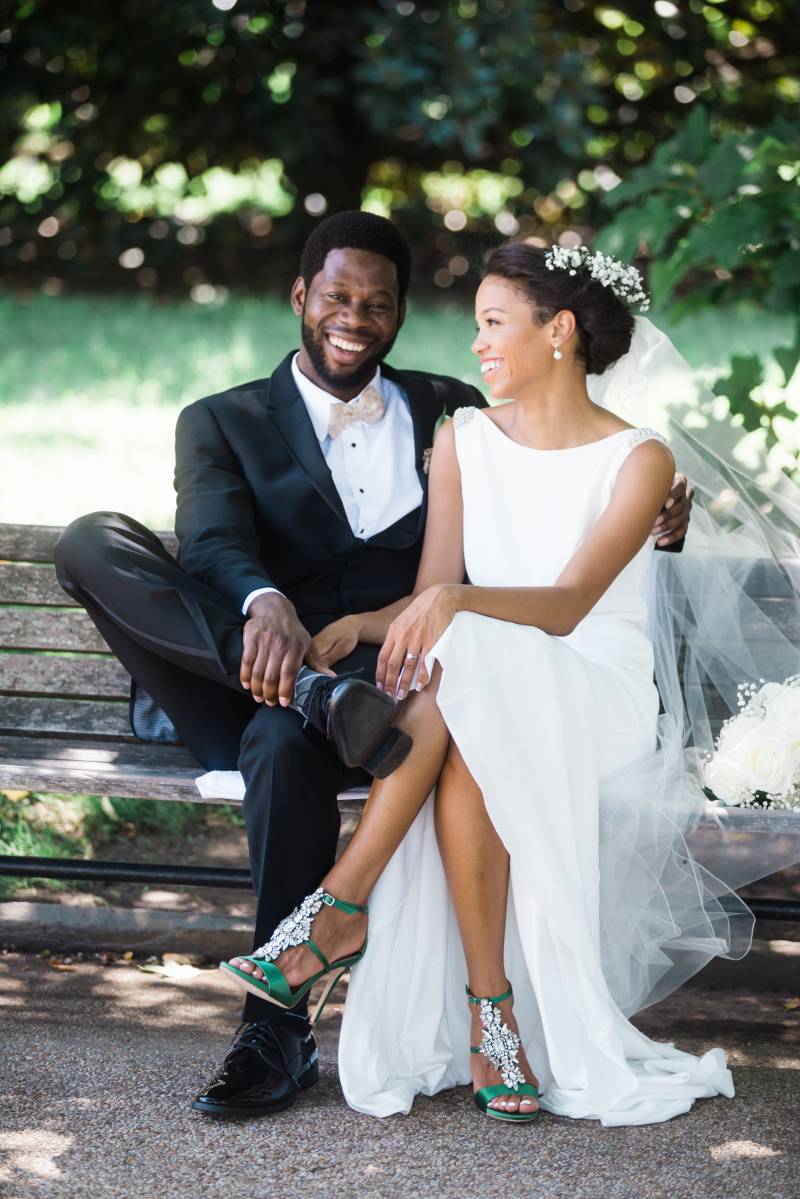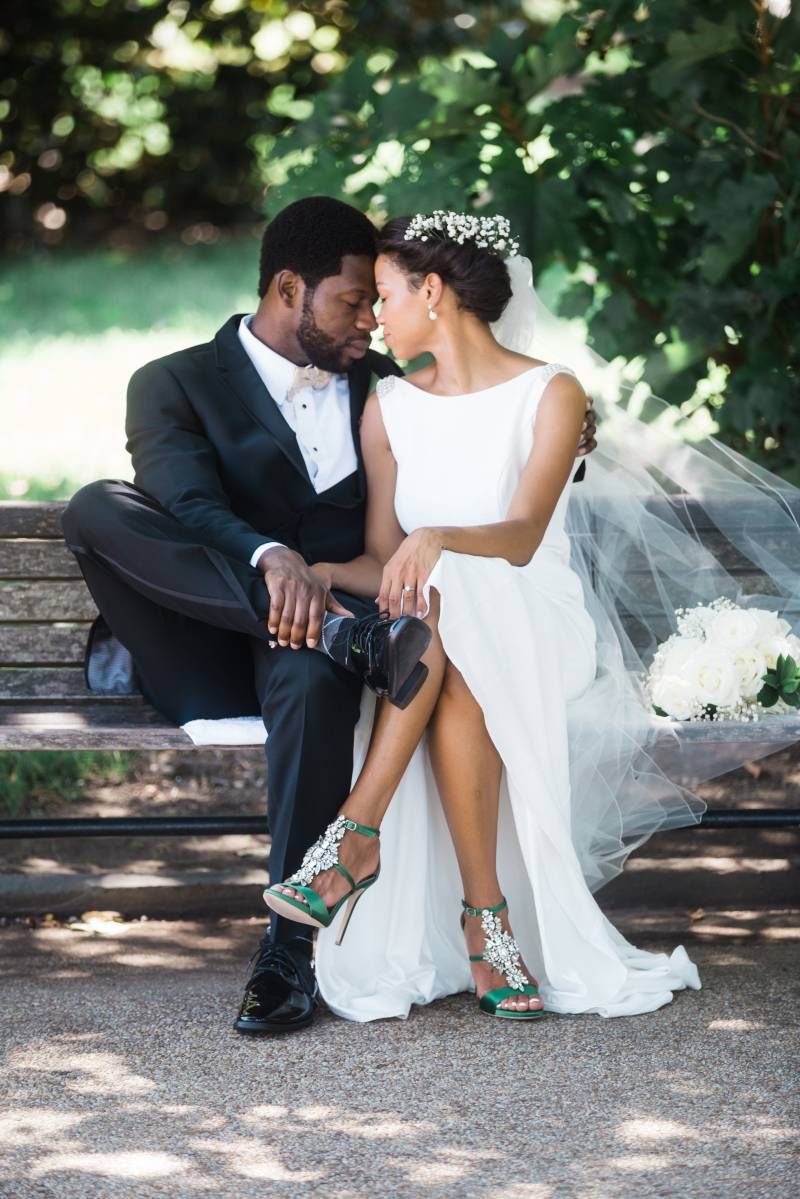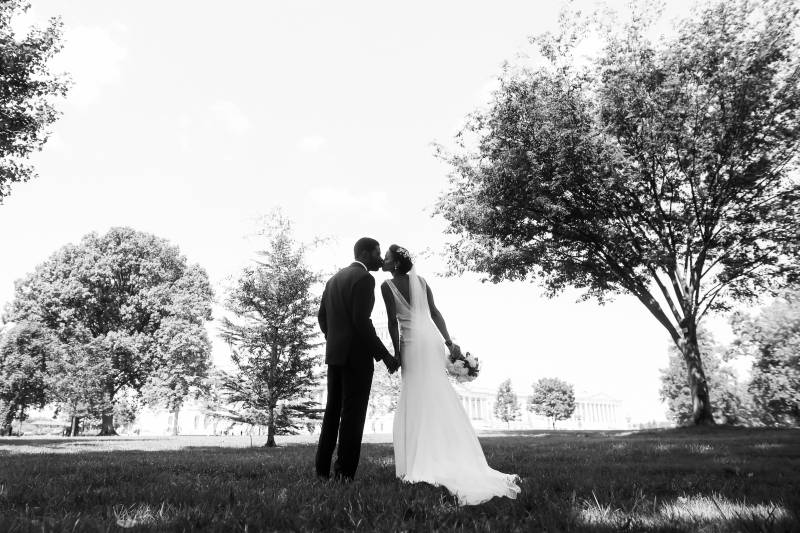 Your most memorable moment:
Our most memorable moment took place during our reception. Our best man gave the most heartfelt speech. Although it was both a Nigerian and African American wedding, the best man managed to capture both cultures when he shared his personal experience of witnessing our journey to marriage. The speech was breathtaking, and although there were people from all over the globe who attended our wedding, out best man created this one moment where everyone felt honored to be a part of our wedding day. The speech alone was a tremendous gift.
Favorite wedding detail:
The decision for selecting our favors was easy, we knew we wanted it to be something that represented the both of us and wouldn't create too much work. Regularly, before we went to bed, we would have a hot cup of tea. This type of tea was special to us, Bigelow's Vanilla Chai, because it was one of the bags we took a liking to when Kene went to my hometown for the first time when we were dating. For our favors, we ordered tea mugs from Crate and Barrel, inserted one bag of Bigelow Vanilla Chai along with a note detailing our intent of sharing our nightly tea moments with our guests. We packaged this favor inside a perfectly sized burlap bag, wrapped it up and garnished it with a green leaf flower and baby's breath. We later received texts from our guests with pictures of them drinking the tea out of the mugs along with kind words expressing their appreciation for the tea.
One of our other favorite details from the wedding were the 16 cards we had for the next 16 years to read on our wedding anniversary. At our wedding, there were 16 tables and we left a card, pen and envelop on each for guests to write their thoughts, encouragement, and recommendations for us. Each card had a table number on it. Those letters were collected at the end of the night and given to us. We put them in a safe place and each wedding anniversary date we plan to read the card that represents that wedding year anniversary. It's exciting and we looking forward to the next 16 years of reading cards from our guests. It will be a reminder of our wedding day and a way to remember the guests who attended.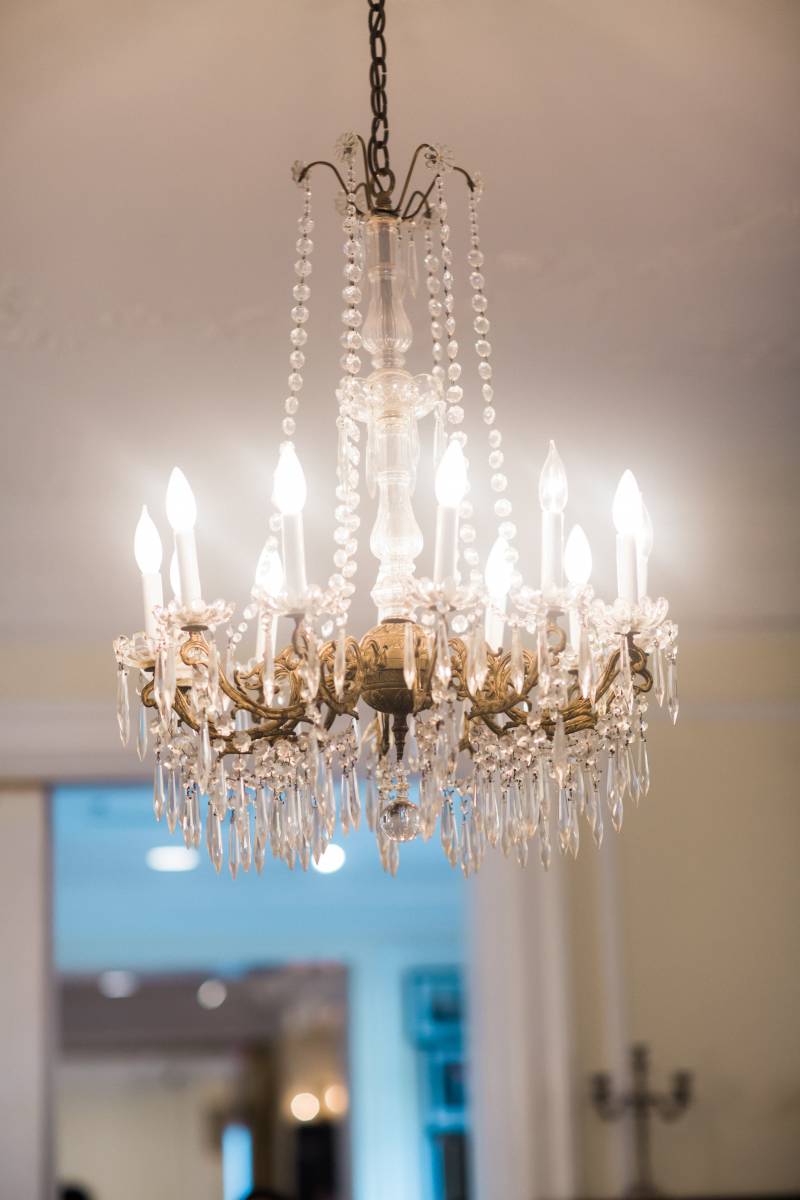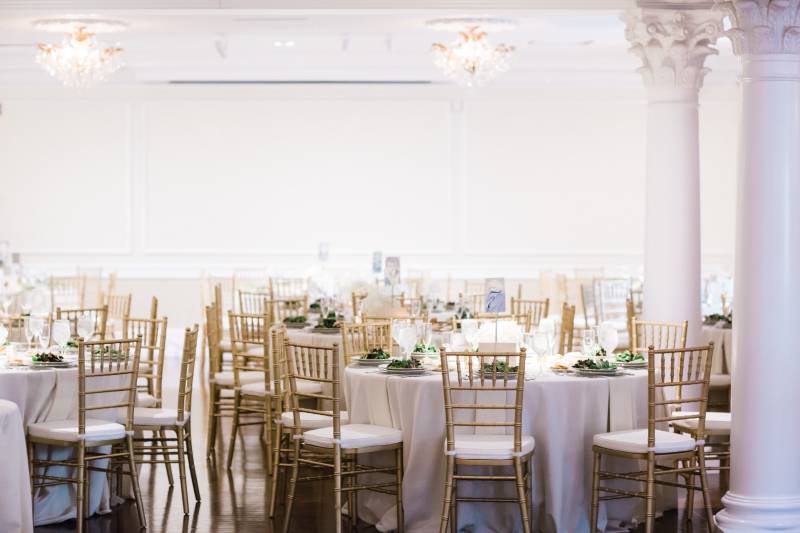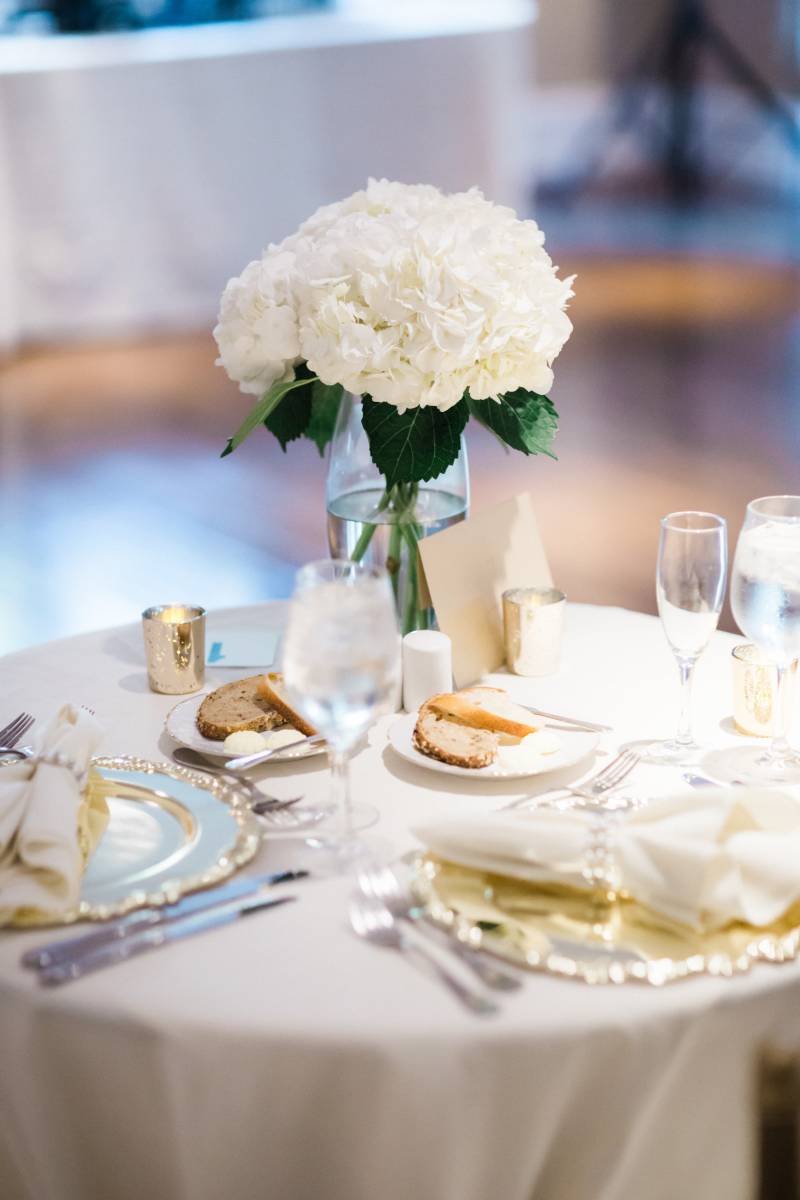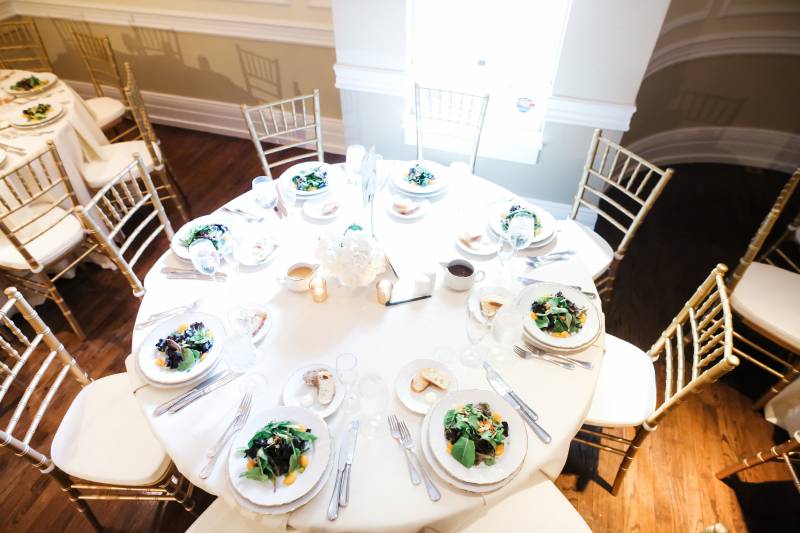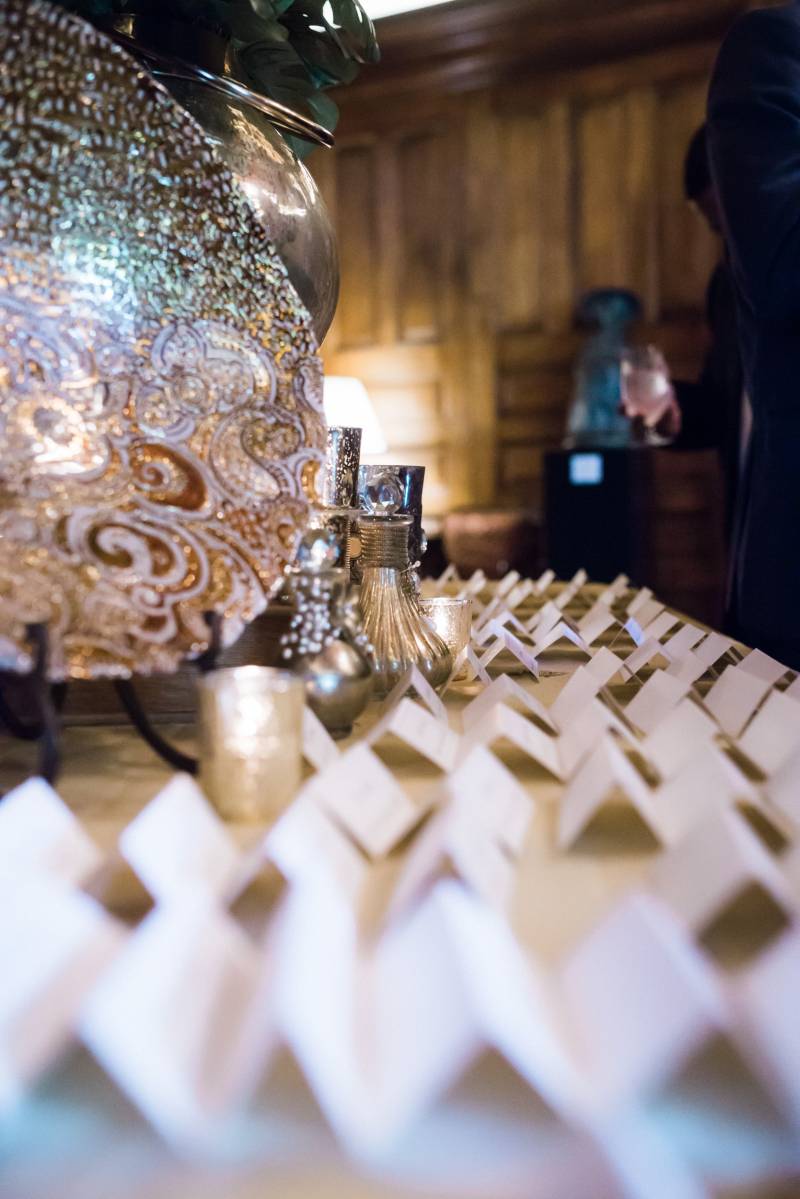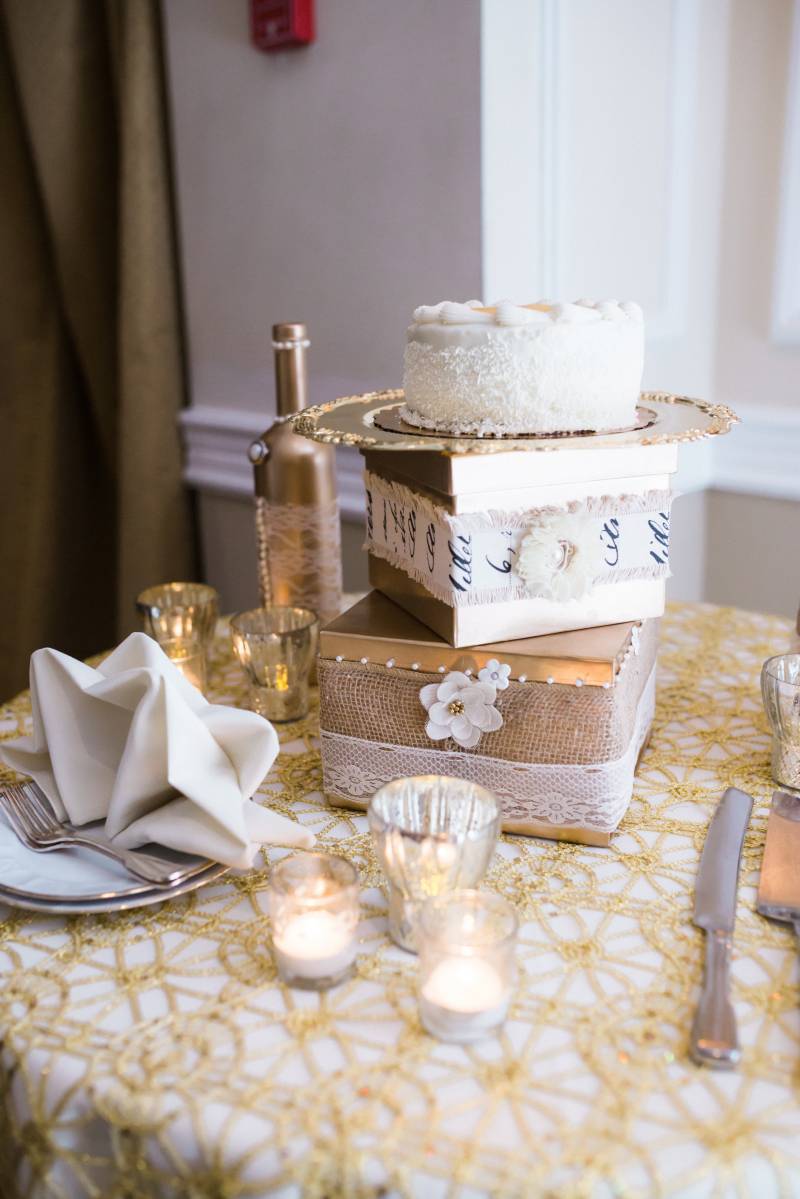 Wedding song:
Our wedding song was Stevie Wonder's "All I Do." It was a simple choice. Wedding planning can be cumbersome, so when it came time to select a song, we made it simple. We played for one another a series of songs we liked and Stevie Wonder's song was one of them. As soon as we heard him discuss how he was feeling and what he was thinking, we instantly knew it would be our song. We loved the lyrics and thought it represented how we both felt about each other.
What makes your love special?
Our love is special because of many things. We enjoy each other's company and balance each other out. We work as a unit, and we learn from one another, all while maintaining patience, respect, and an unwavering commitment to our relationship.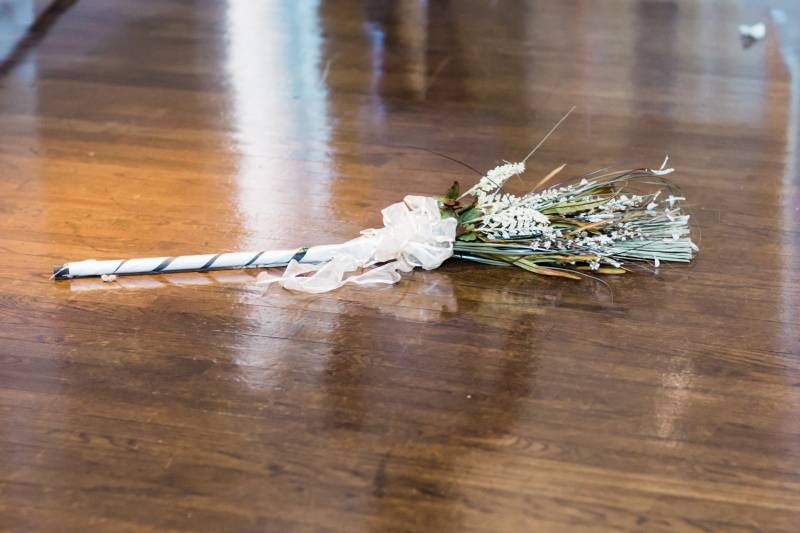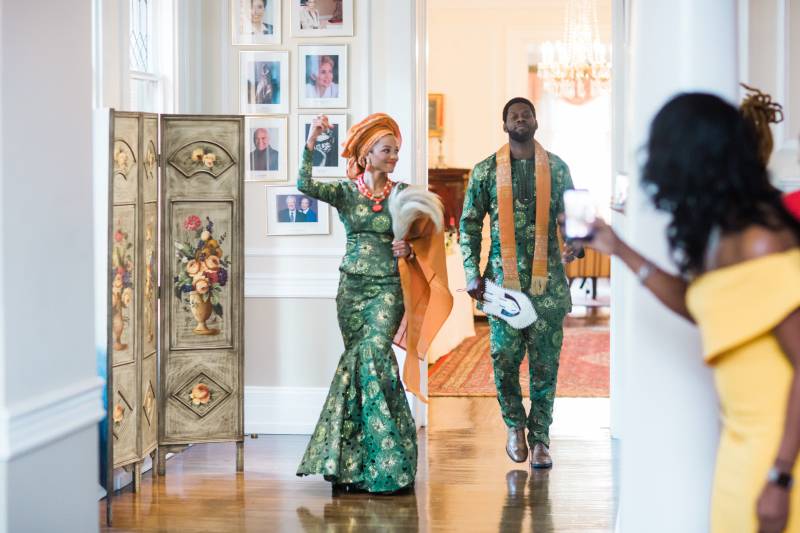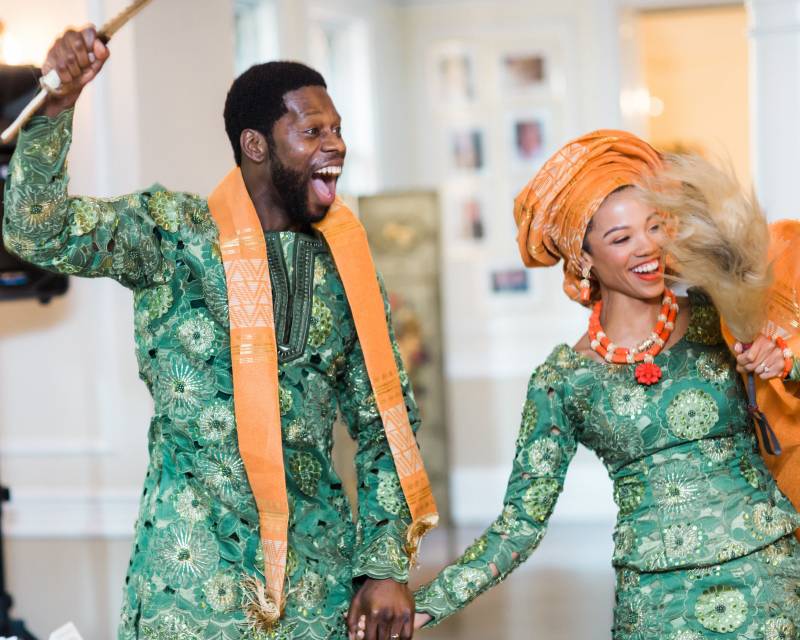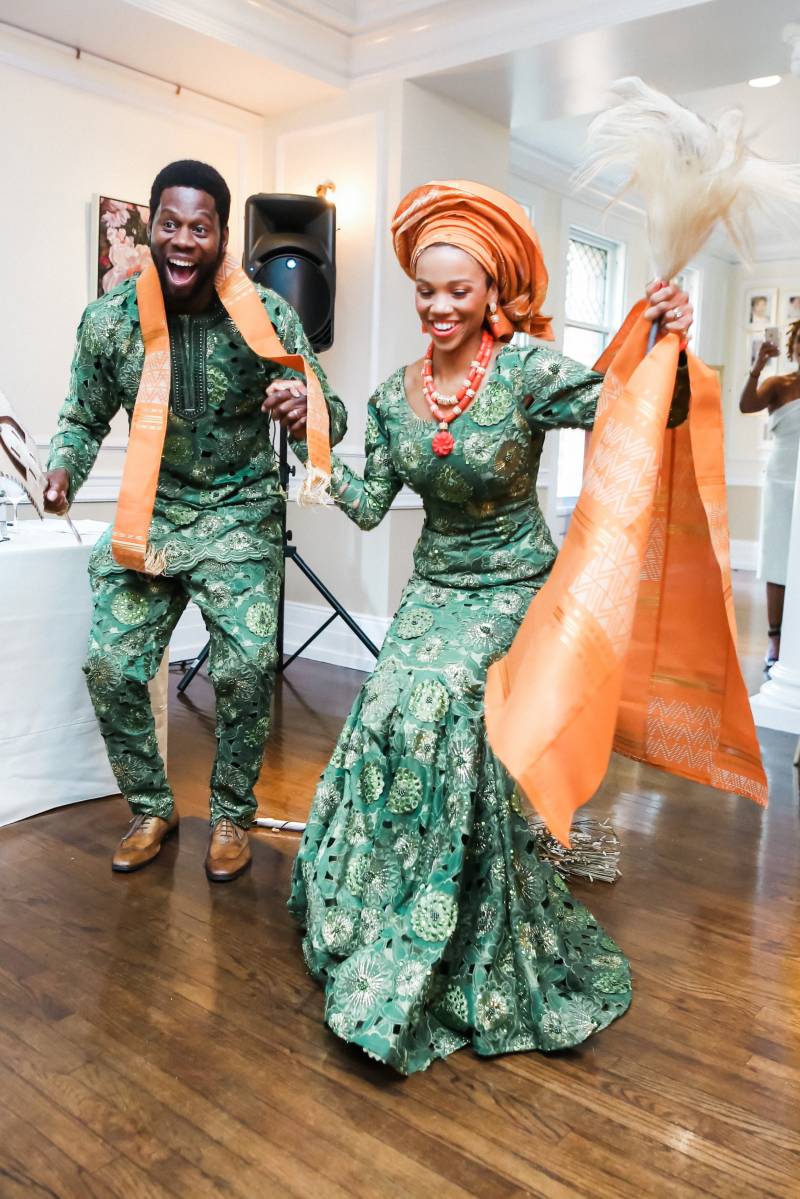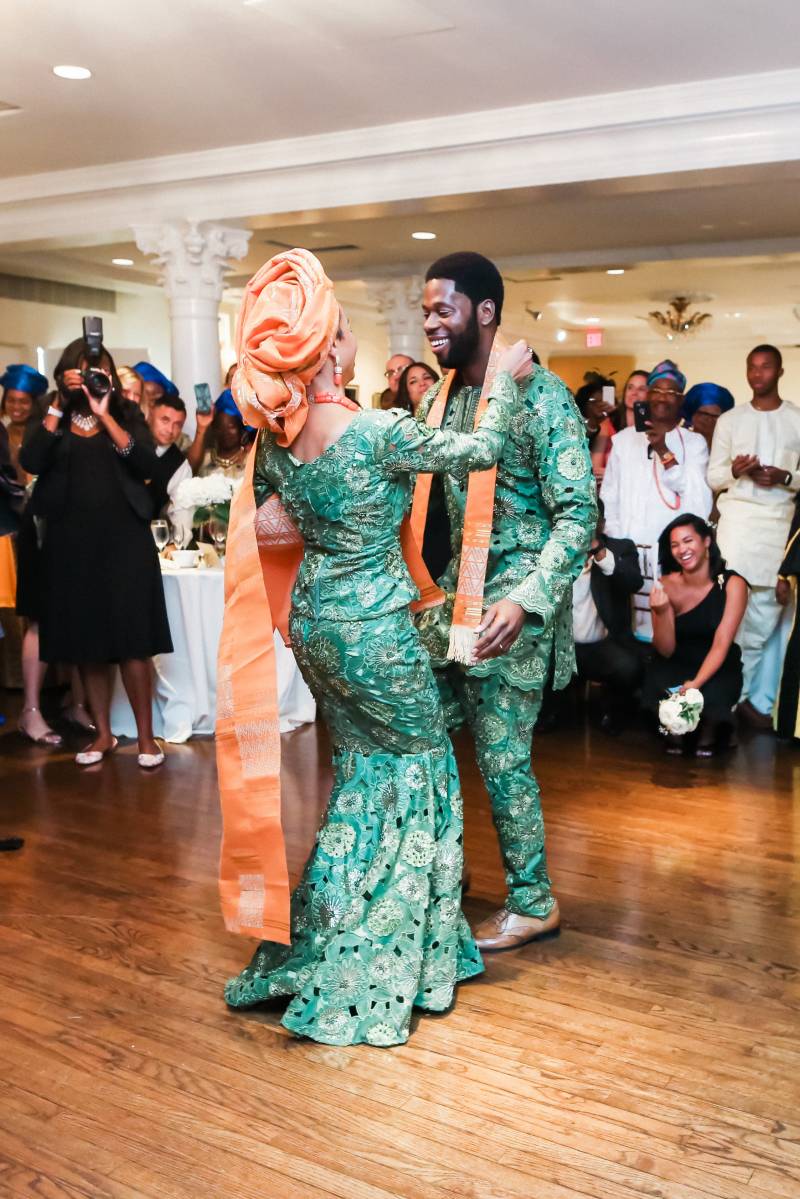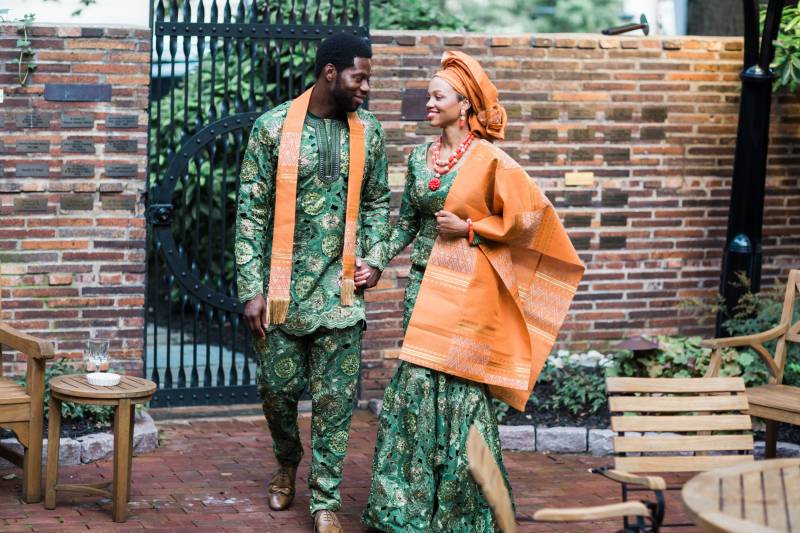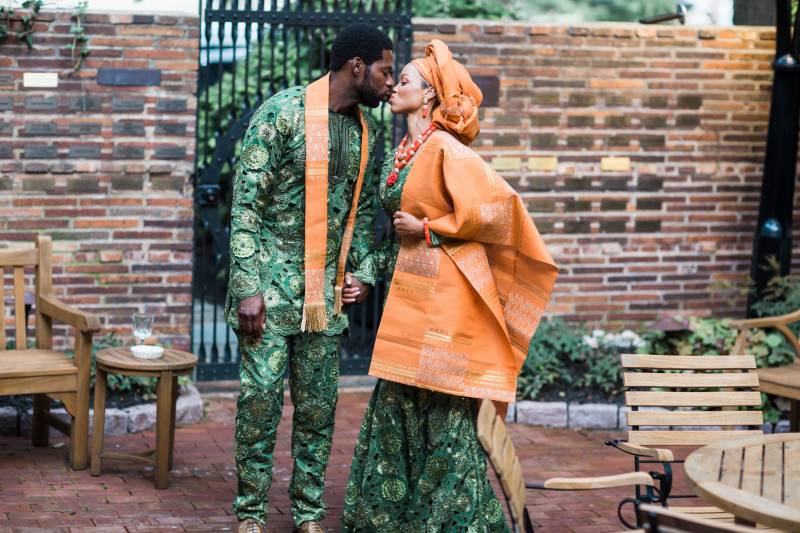 What are you most looking forward to as a married couple?
Life isn't always easy, and having a partner you know, love and trust can make life better. We look forward to creating a legacy for children, sharing fun moments, experiencing new places, overcoming challenges, and most importantly, supporting one another in every way possible.
Please feel free to include any other interesting anecdotes from your big day:
Don't sweat the small stuff. Remember, the wedding day is about you two, it's important to stay focused on the goal. Which is to be married, when the relationship has a solid foundation, everything else is extra, so enjoy the day and have fun.
Congratulations to the happy couple! We wish you many years of wedded bliss!