Eryn and DeAndre met at a New Year's holiday party in 2011. Eryn, who had been having a pretty crappy night, ran into her friend from high school. Eryn had just pledged Delta Sigma Theta Sorority, Inc. a couple months prior, and her friend wanted to introduce her to some of the Alphas at his school, who he claimed, "loved Deltas." DeAndre happened to pass by at the tail end of their conversation, and their mutual friend introduced them. The two remained friends for a few months but ended up losing contact. A little more than a year later, a football game brought them back together. DeAndre reached out to Eryn over Twitter - betting against her during a Northwestern vs. Vanderbilt game, both of their alma maters. The loser owed the winner a meal. Eryn accepted the bet thinking worst-case scenario she would probably never see him again. Northwestern beat Vanderbilt, 23 to 13. A couple of weeks later, Eryn was back in Chicago for a friend's birthday. She posted a picture to Instagram of the view from her friend's living room. DeAndre commented on the picture shortly after saying he was in Chicago, too. And, he was staying just a few blocks away. The two met for breakfast the next morning. That breakfast was the beginning of a close cross-country friendship between the two. A year after that, DeAndre decided he wanted their relationship to be more than just platonic. They were watching a scoreless Braves vs. Phillies baseball game. It was the top of the eighth inning, they were about to leave when Dre pulled out a Pandora Box and a handwritten letter asking Eryn to be his girlfriend. Right after she read the letter, number 23 for the Braves hit a home run, and they started their relationship with fireworks at Turner Field. They've been together happily since then and went a step further with an urban chic wedding in Atlanta, Georgia. Check out Eryn and DeAndre's special day, captured by Jason of Southern Portrait and Video.
Bride's full name, age, and occupation: Eryn Rogers Jones, 27, Television Reporter
Groom's full name, age, and occupation: DeAndre Jones, 28, Consultant
Place of residence: Greenville, South Carolina
Wedding date: September 23, 2017
Wedding location: Ceremony at Cathedral of Christ The King/Reception at The Commerce Club, Atlanta, Georgia
Wedding theme: Urban Charm: A combination of Urban Chic and Southern Charm
Honeymoon Destination: Phuket, Thailand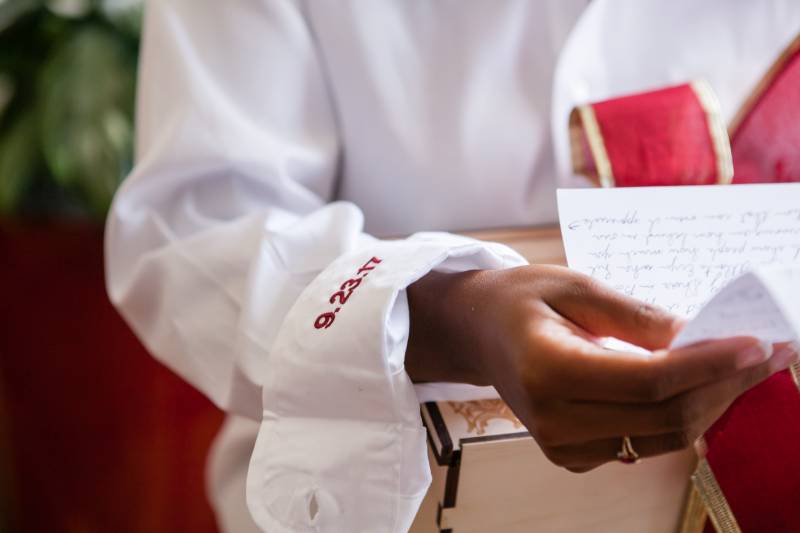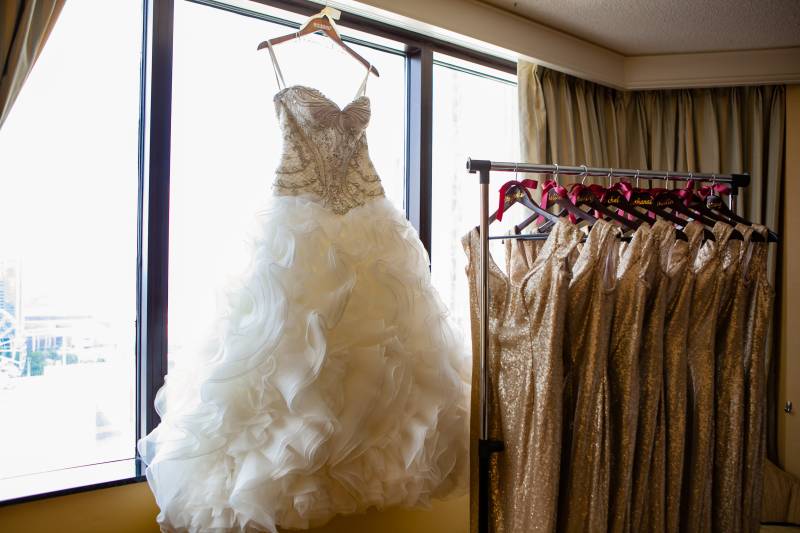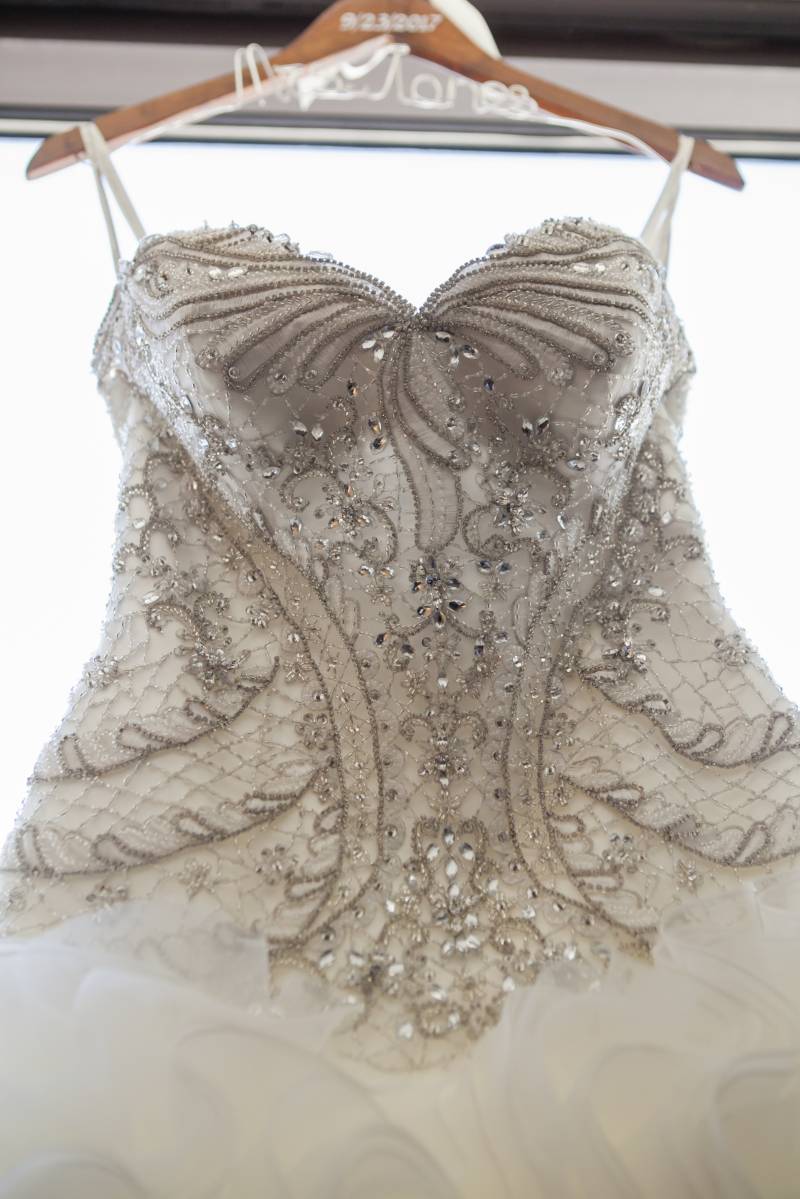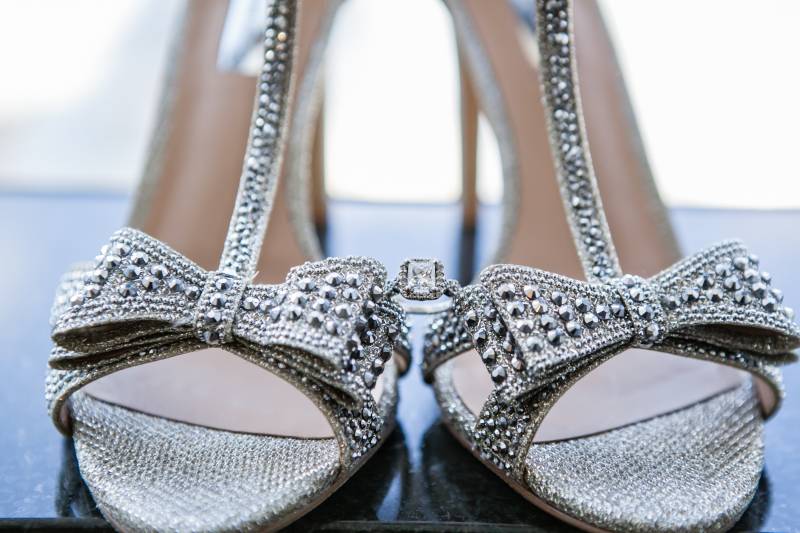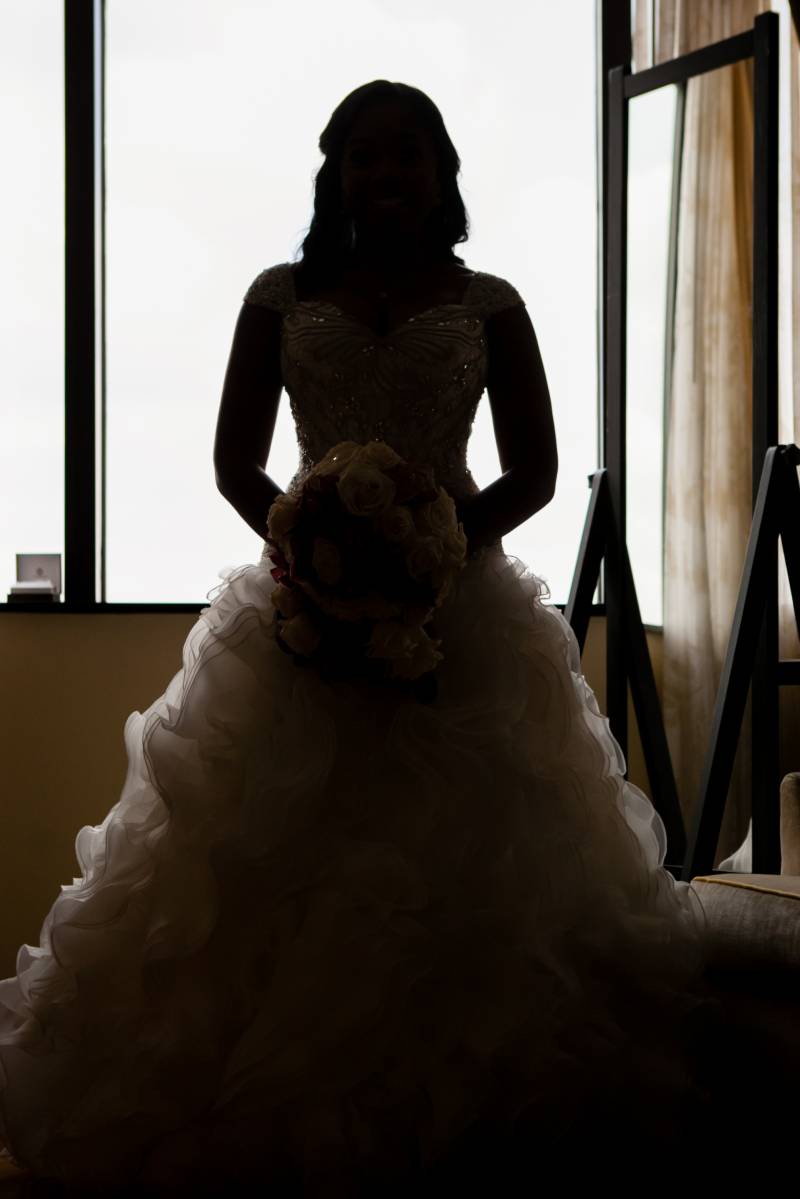 Engagement story:
In May of 2016, I had planned a "girls day" with a few of my best friends. We were on our way to a party when one of them suggested we take a "selfie" at one of the best picture taking spots in Atlanta (which also happens to be my favorite place in the city). When we pulled up to the bridge that overlooks the skyline, there was a red carpet rolled out. My fiance, DeAndre, was standing at the other end with a bouquet of roses. Our family and close friends were also there holding balloons and flowers as I walked down the carpet to him on one knee.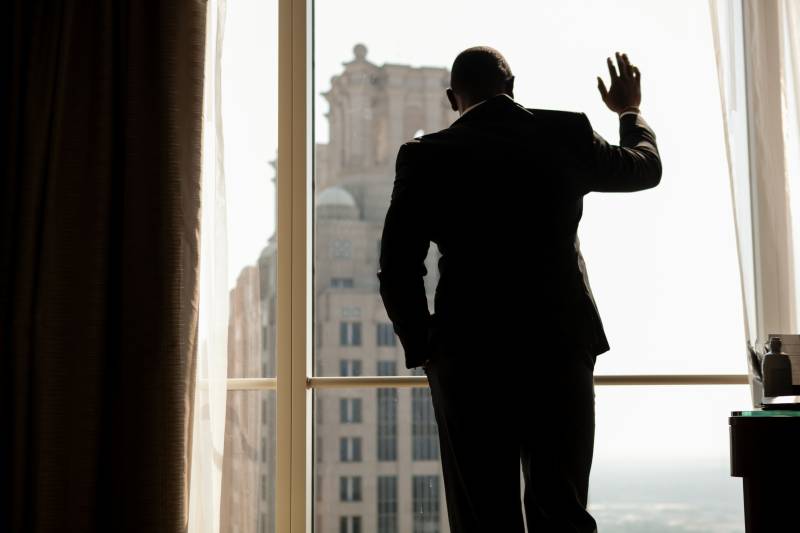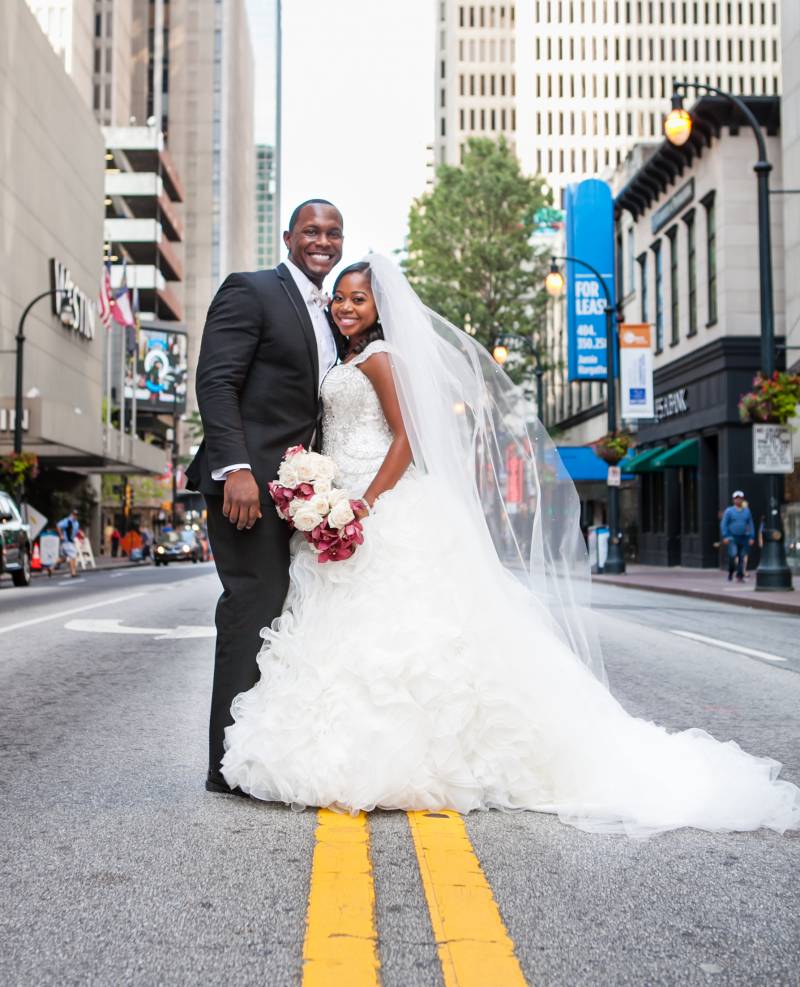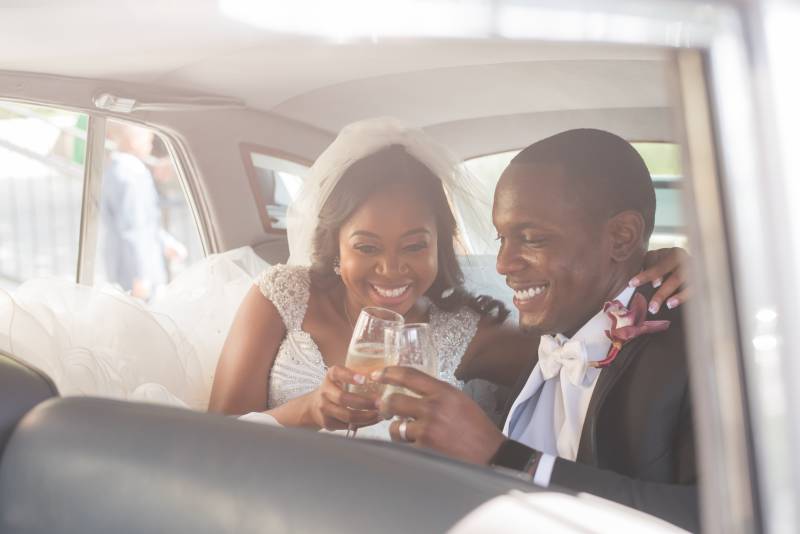 From the Bride:
Being Catholic, my dream as a little girl was to get married at my elementary school church, the Cathedral of Christ The King. Years later that seven-year-old's dream came true. We had an afternoon wedding, so the morning started early for the ladies. We did hair and makeup at the Ritz Carlton downtown before a party bus came to take us to the church. Except things were running a bit behind, so the decision was made that the groom, groomsmen, and bridesmaids would take the party bus, and I would be driven to the church separately. DeAndre and I were doing a traditional wedding where he couldn't see me until the church door opened to my dad and me standing on the other end of the aisle. It wasn't until I was left in the bridal suite alone that I got the wedding day jitters. When I finally arrived at the church, I did a first look with my father in the bridal room. Then, it was time. DeAndre and I couldn't wait to meet each other at the end of the aisle. After the ceremony, the bridal party took pictures at a nearby park known as the "Duck Pond" and in downtown Atlanta. The weather couldn't have been more perfect. Guests enjoyed a cocktail hour at our 49th floor Commerce Club venue before DeAndre and I kicked off the reception with a choreographed dance to songs from our favorite artists. The dance floor stayed packed for the rest of the night until our guests sent us off with sparklers under the city lights.
From the Groom:
Ever since I was a kid, I've been described as a very nonchalant person. Honestly, when I woke up that morning it definitely felt like any other Saturday. My groomsmen and I woke up, put on the Wedding Day playlist my best man created for me and had West Egg Cafe catered in our suite. Since we are gentlemen, it didn't take us that long to get dressed. If anything, we had to slow down a little in order for the photographer to be able to get some pictures of us getting dressed.
Then everything changed on our way to the church. It felt like I was back in my college football playing days when we were headed to the stadium on the bus. Based on how I cried the day I proposed to Eryn, I knew I'd cry when I saw her walking down the aisle. The entire service was amazing and Deacon Bill gave an awesome Homily that I still reflect on daily.
The reception was so much fun! I was always told that the bride and groom wouldn't have time to eat, so I made a conscious effort to break that stigma. All in all, it was the best day of my life, and I look forward to spending the rest of my days with Eryn!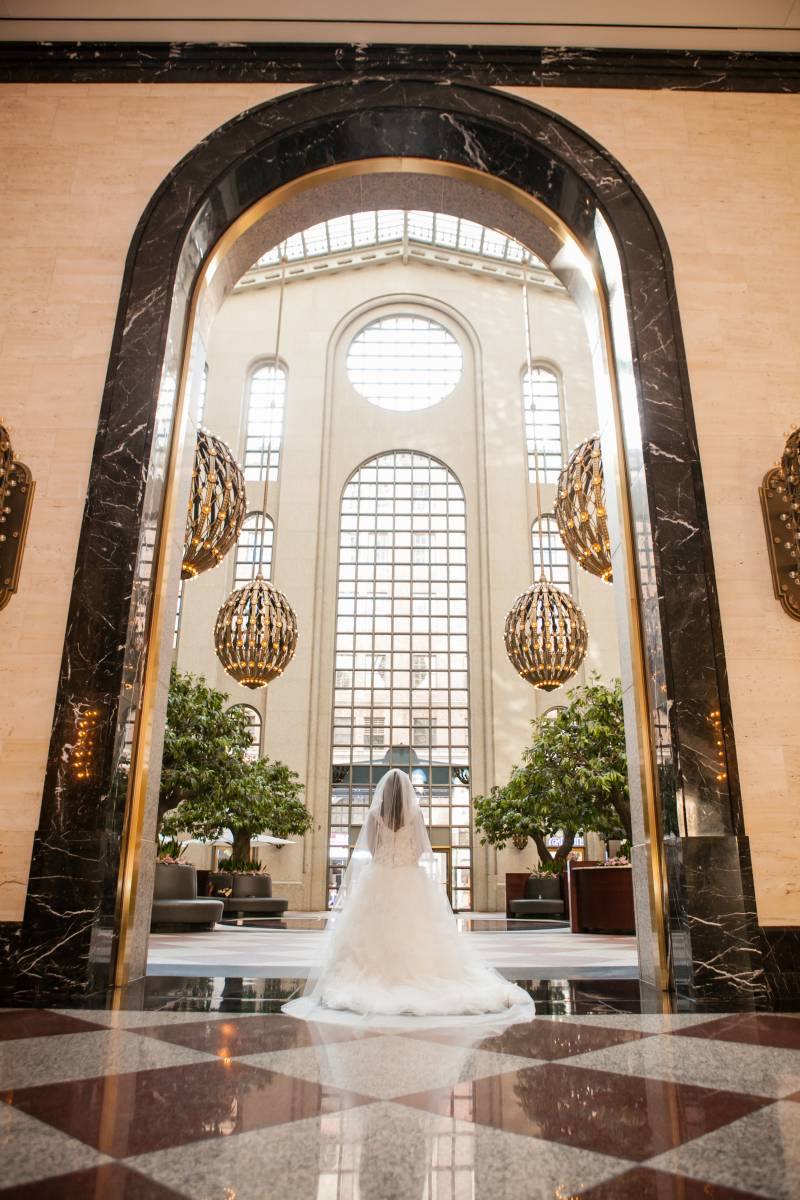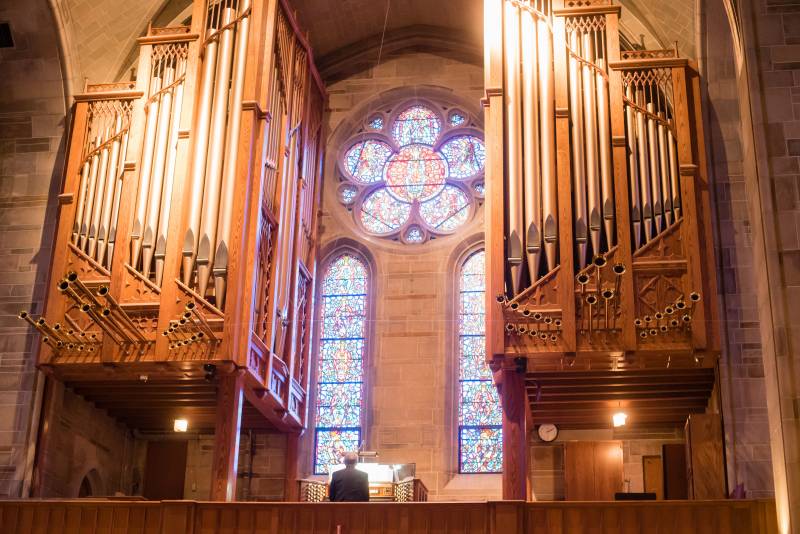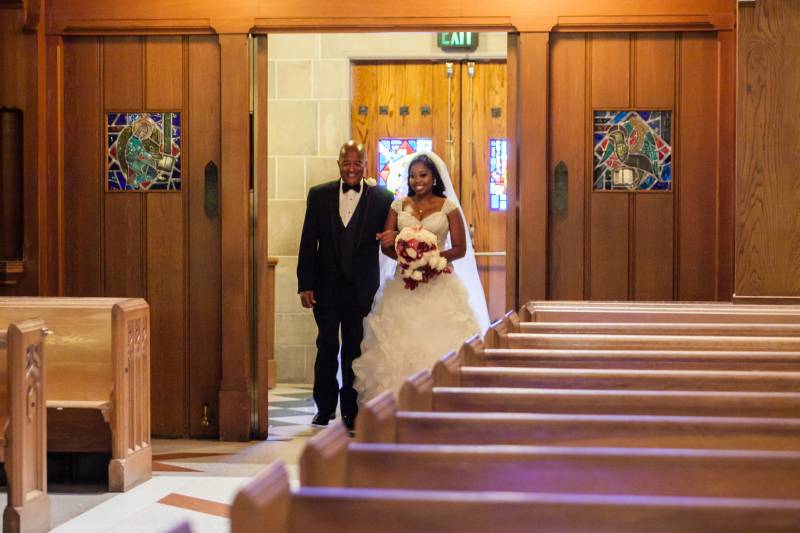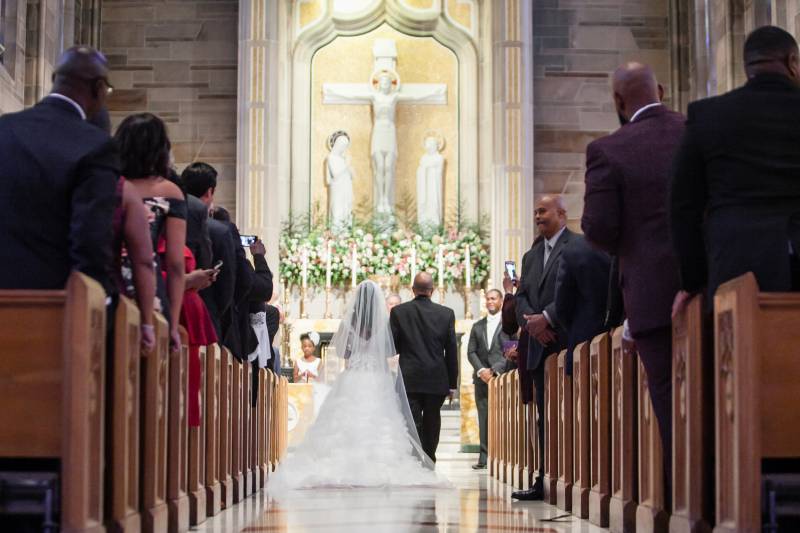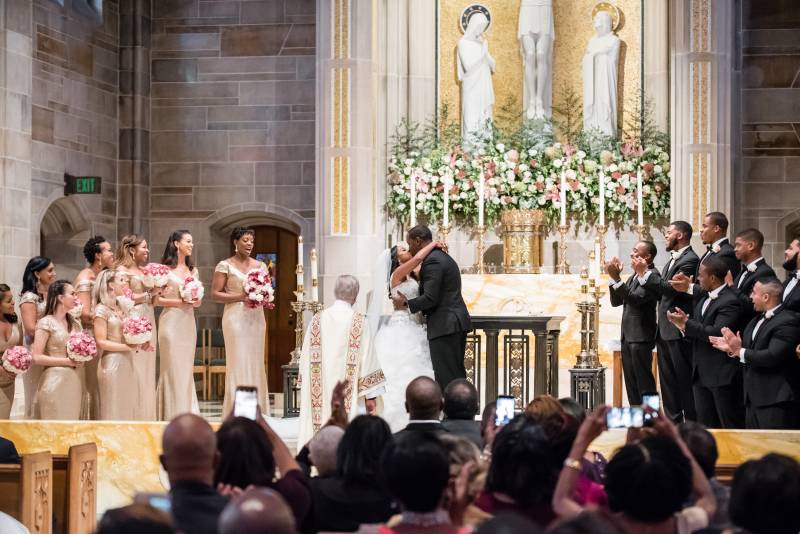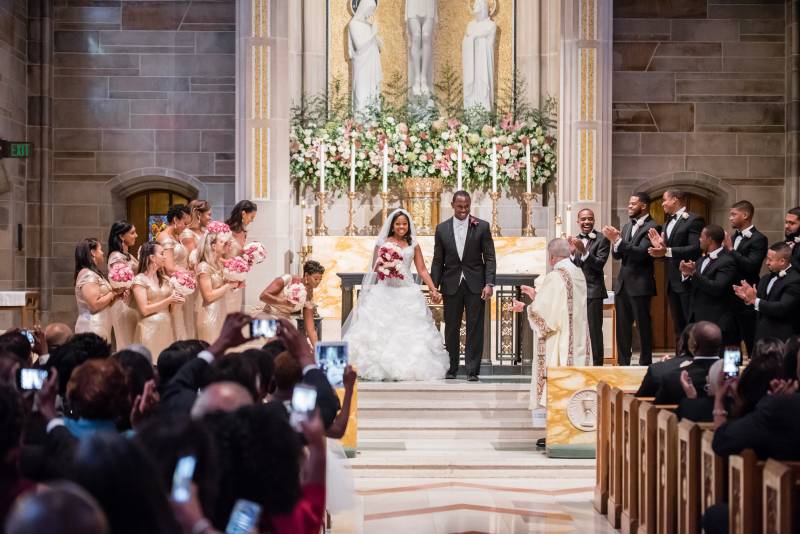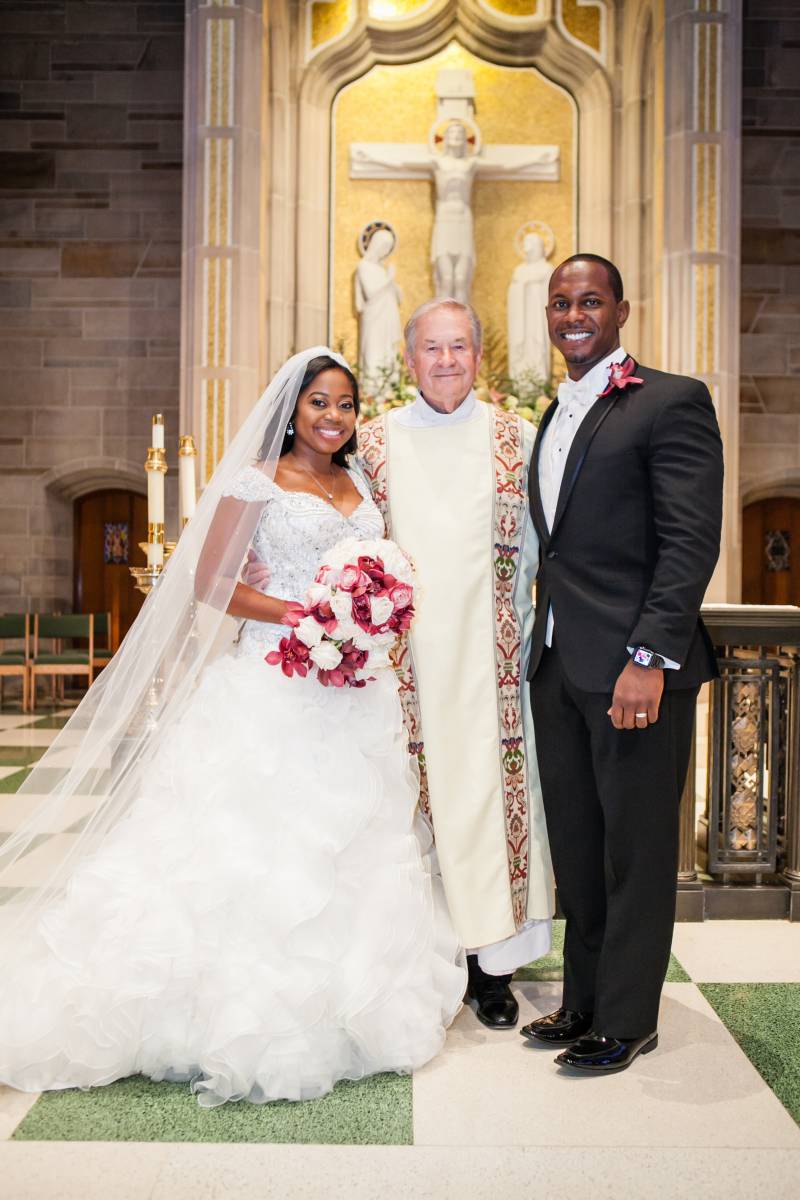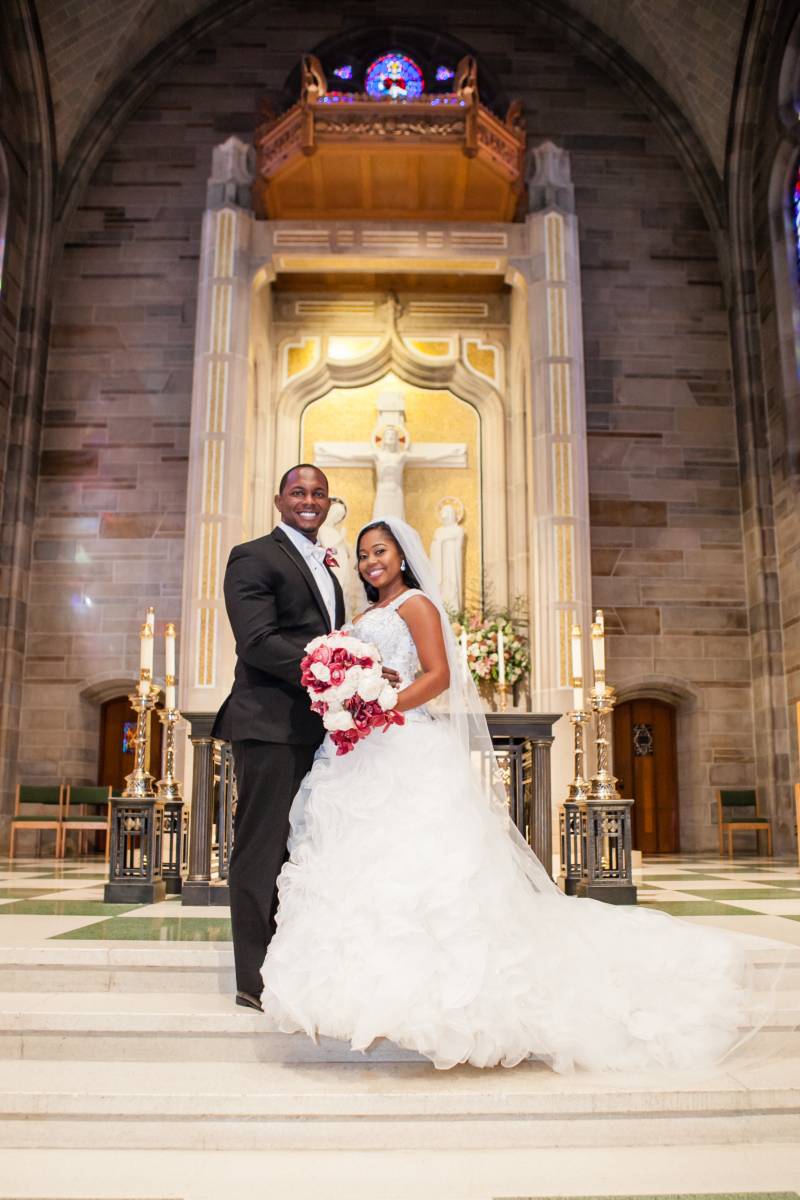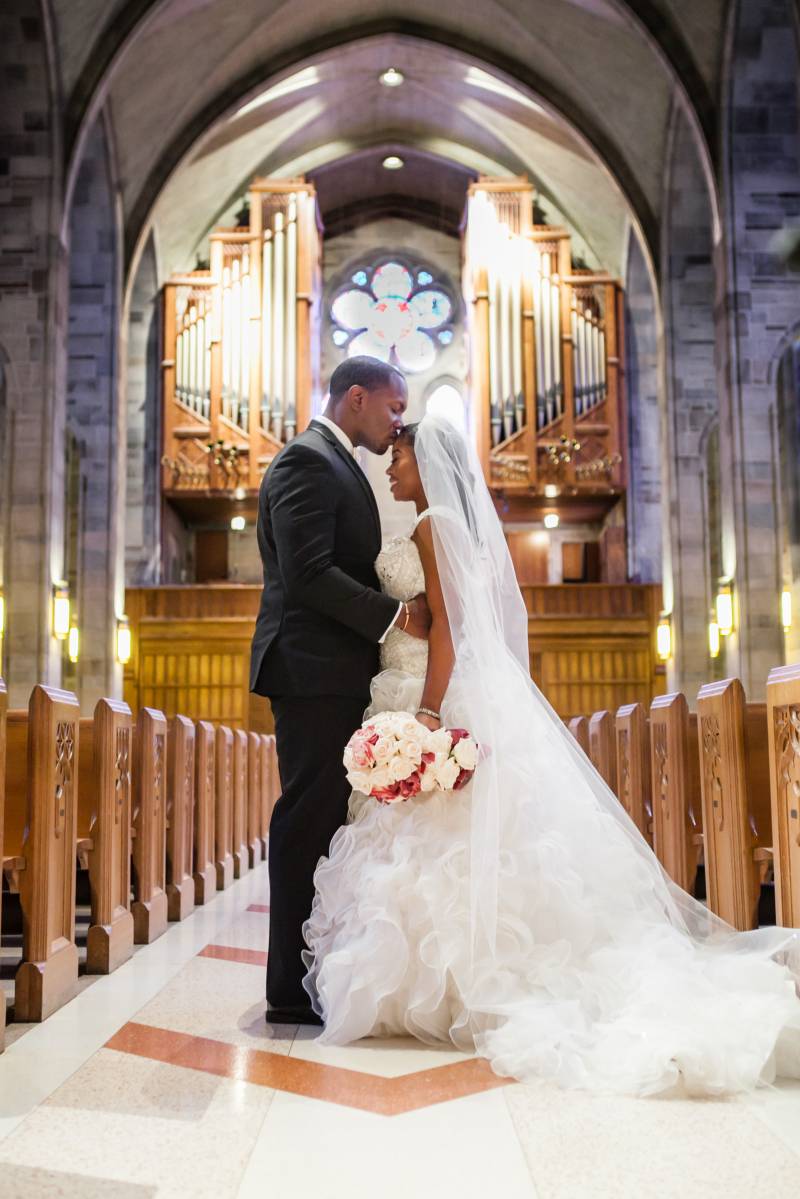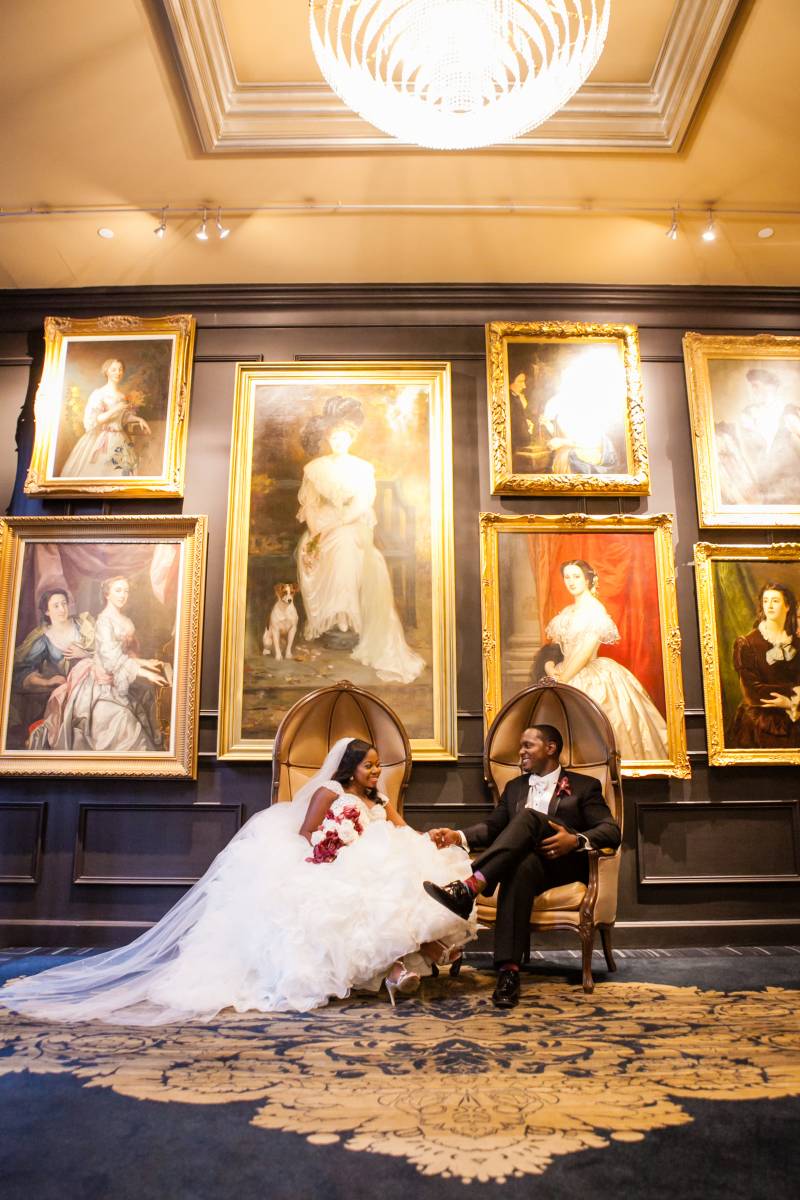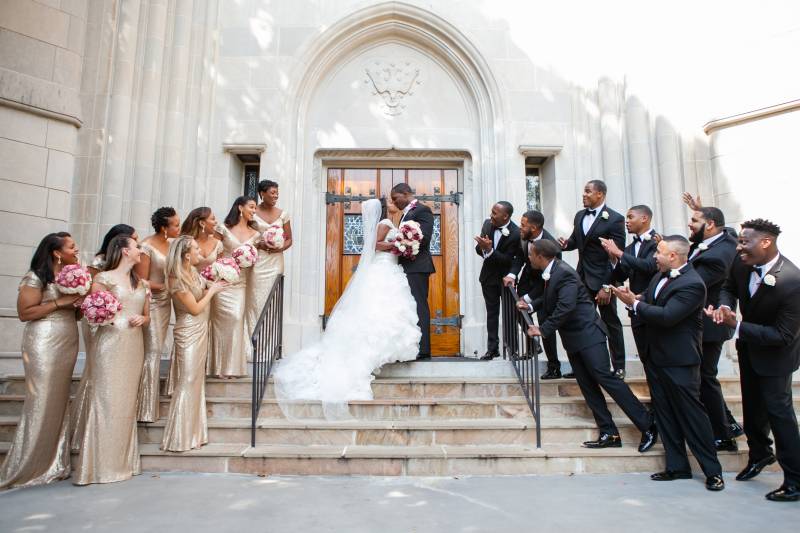 What makes your love special?
Our relationship is truly based on friendship, and that created a solid foundation. We were in a long-distance relationship until the month before the wedding. It's true when they say that distance makes the heart grow fonder. However, those relationships require patience, creativity, and trust. Three key factors that are recipes for strong relationships.
Your most memorable moment:
Dre and I had pre-recorded a dance video that would lead into our entrance at the reception. However, it's not truly a wedding if something doesn't go as you plan. Even though it had been tested several times before, when the time came for it to play on our wedding day, we had technical difficulties. After delaying our entrance a few minutes, Dre came over to me and told me that we would have to do it live. Now, even though I was a cheerleader, I don't particularly like dancing in front of people, especially without practice, and we hadn't practiced the dance in two months! He turned to me and said, "I'll be right beside you." That was all the motivation I needed to get me through the door into our reception. Our guests never knew our live dance wasn't planned, and they loved it even more!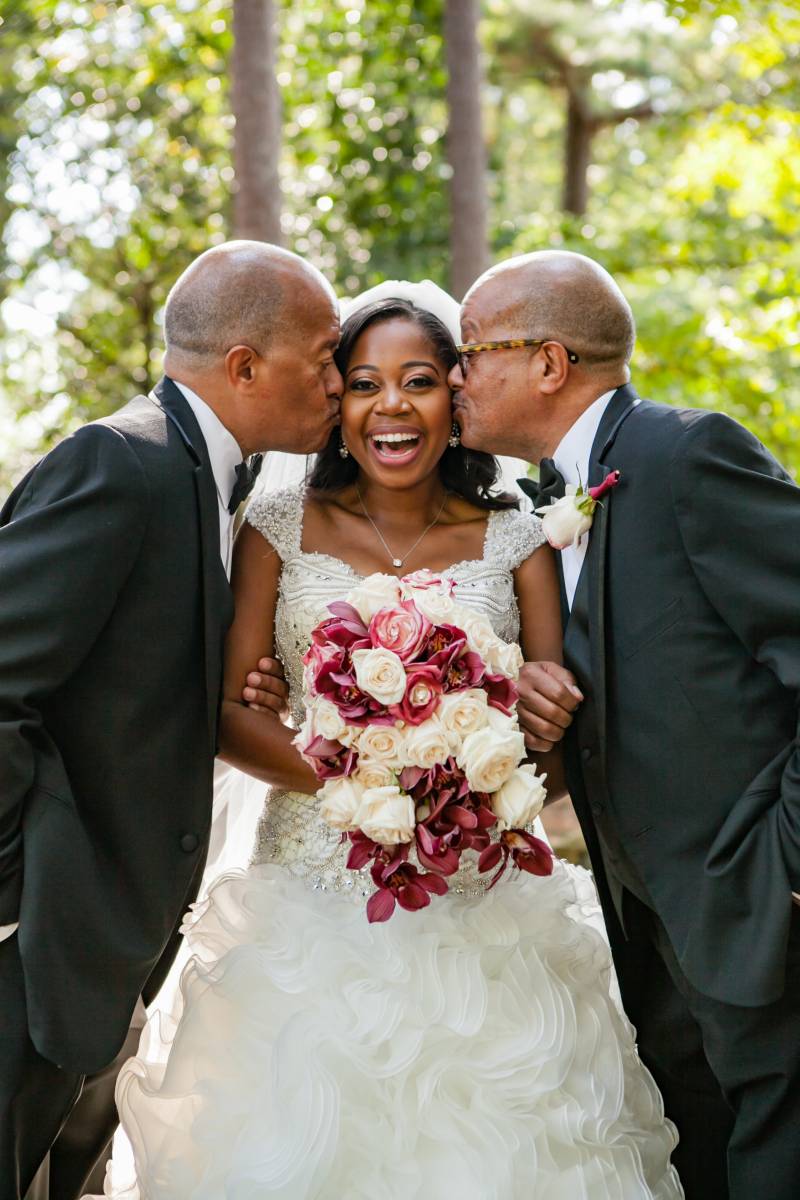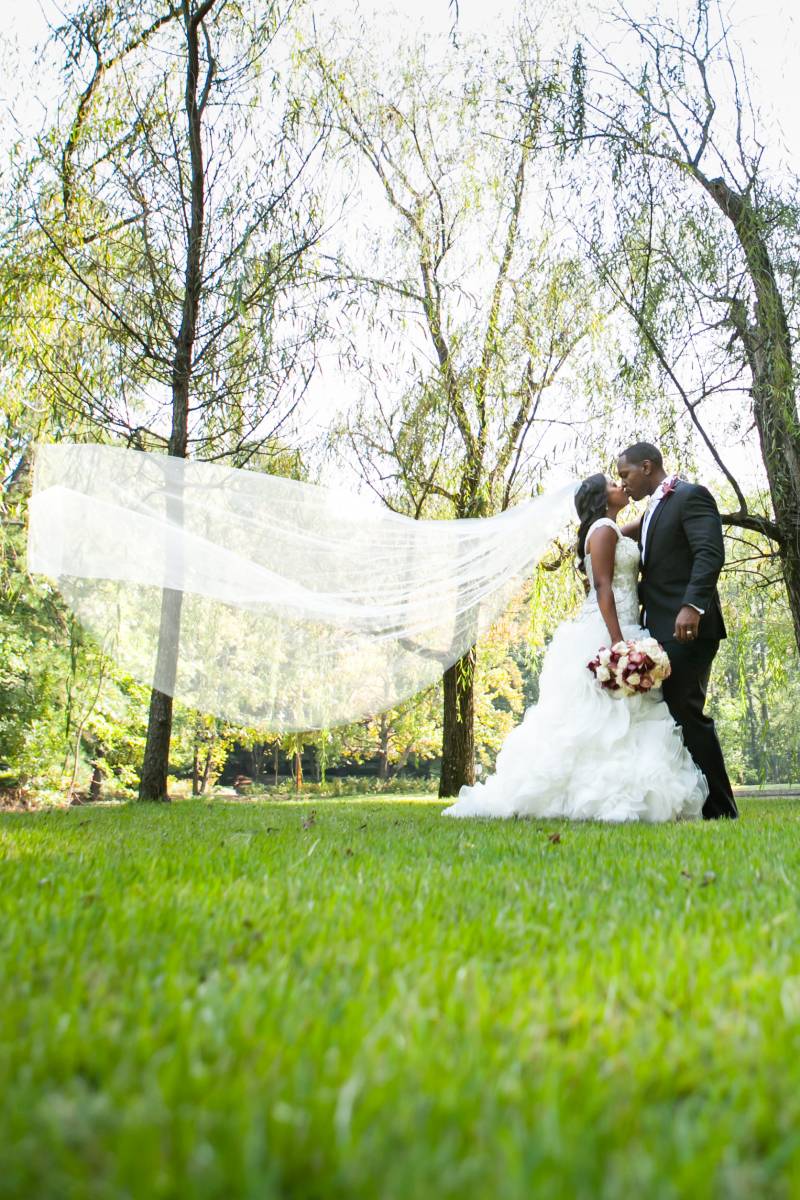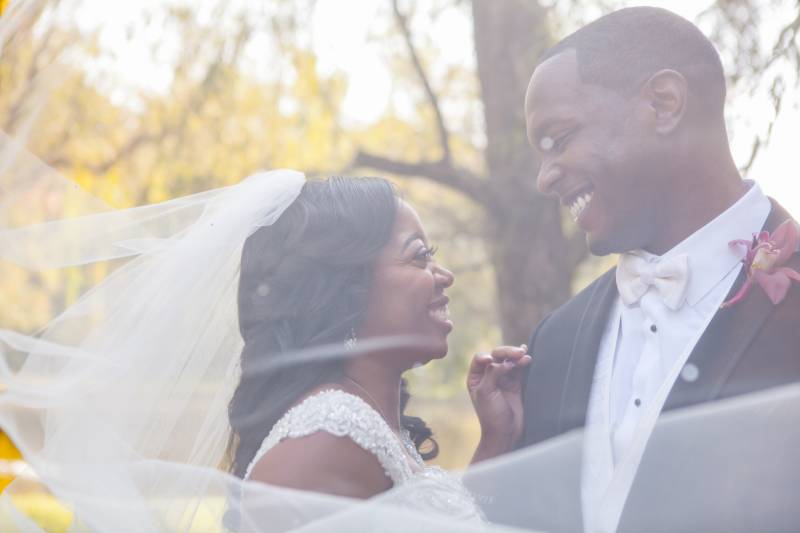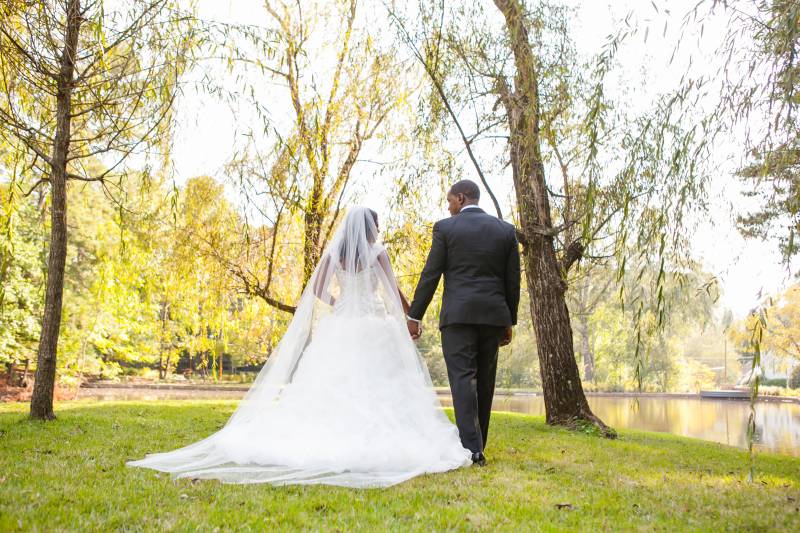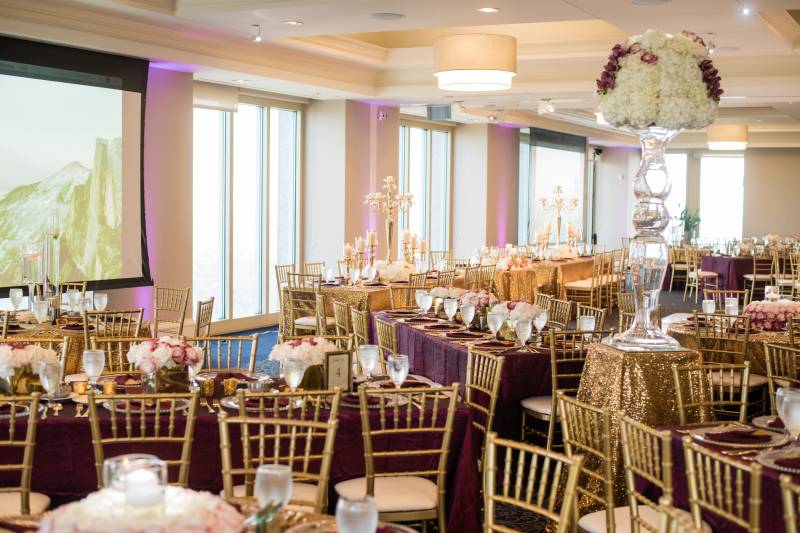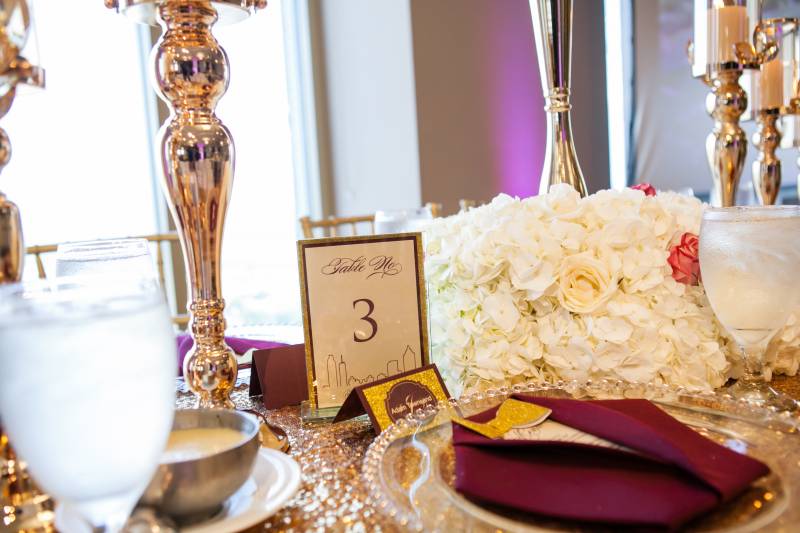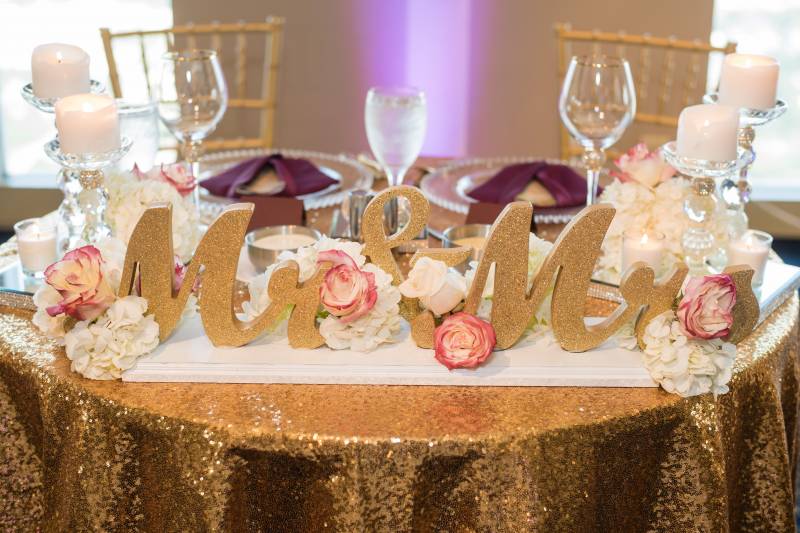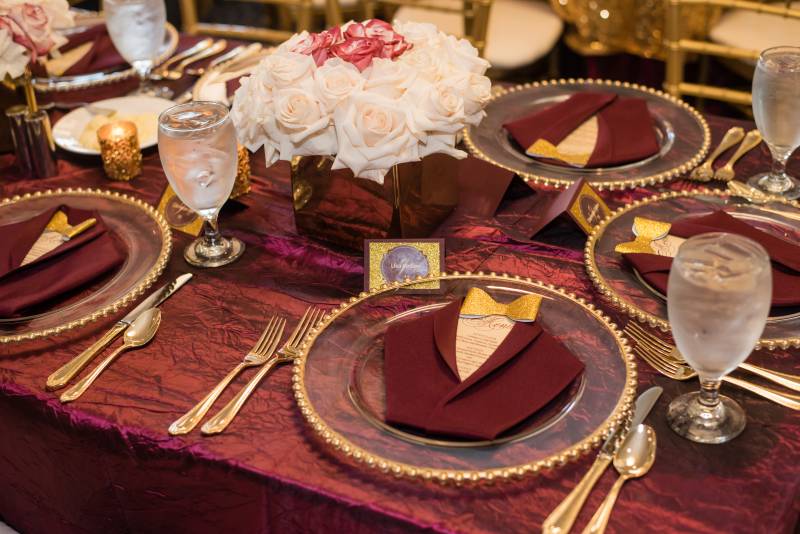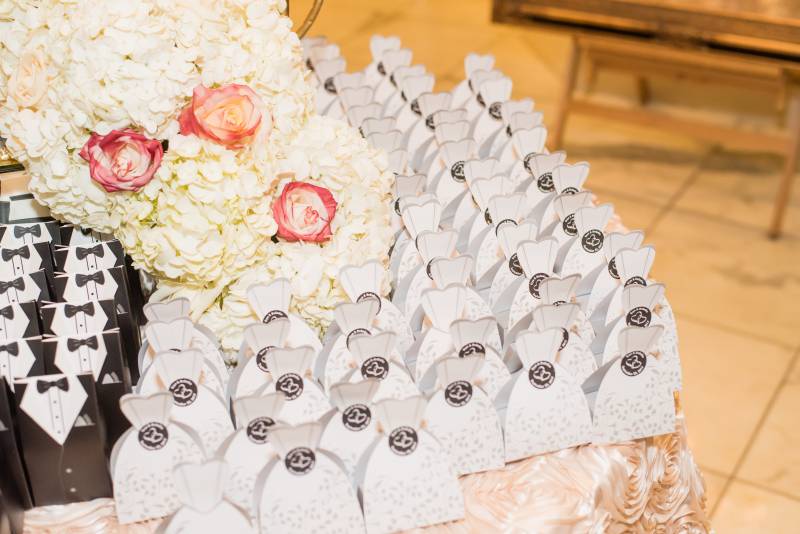 Wedding song:
Usher's "Here I Stand" was our wedding song since Usher is my favorite artist, and he has been for the past two decades. If you know me, you will know how much I love Usher. Since Usher was a must for me, Dre picked this song to play in the background while he proposed to me. We thought it was only fitting that we make our proposal song our first dance song as well.
Favorite wedding detail:
We were looking for a way to make our invitations stand out to our guests. My mother says the invitation sets the tone for the wedding. While I wanted something unique to my theme, I also didn't want anything too extravagant. Since my venue was a ballroom overlooking the city, we came up with the idea for a "key to the city" for guests to use as their entrance to the reception. We sealed a real gold key on every invitation. It was a big hit with our guests!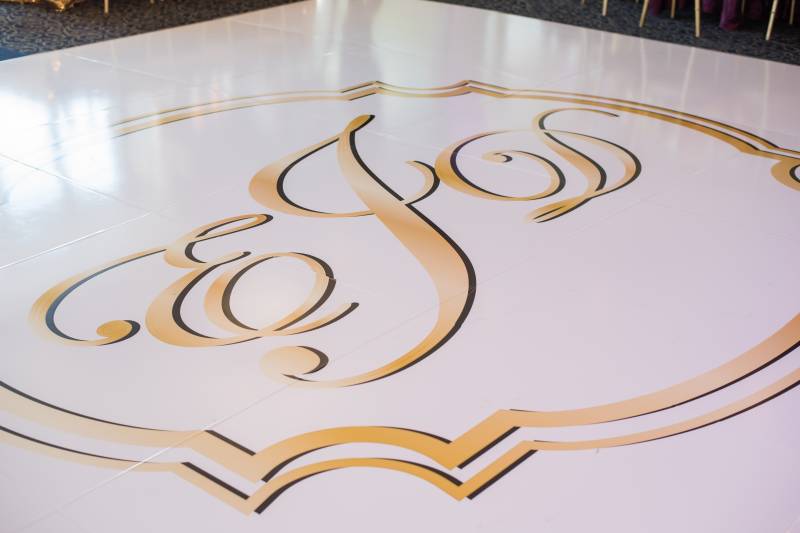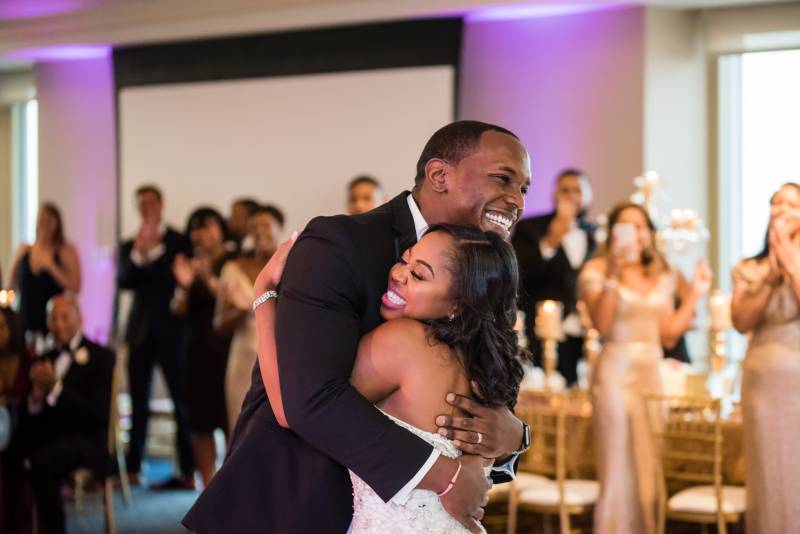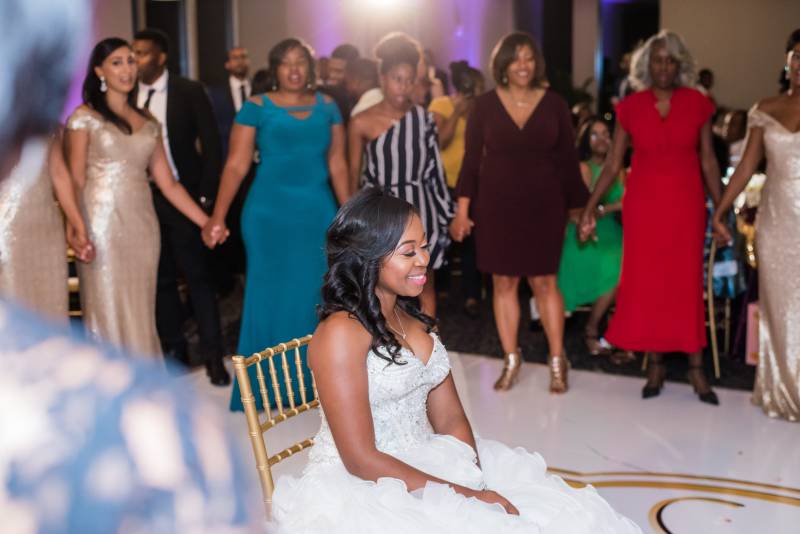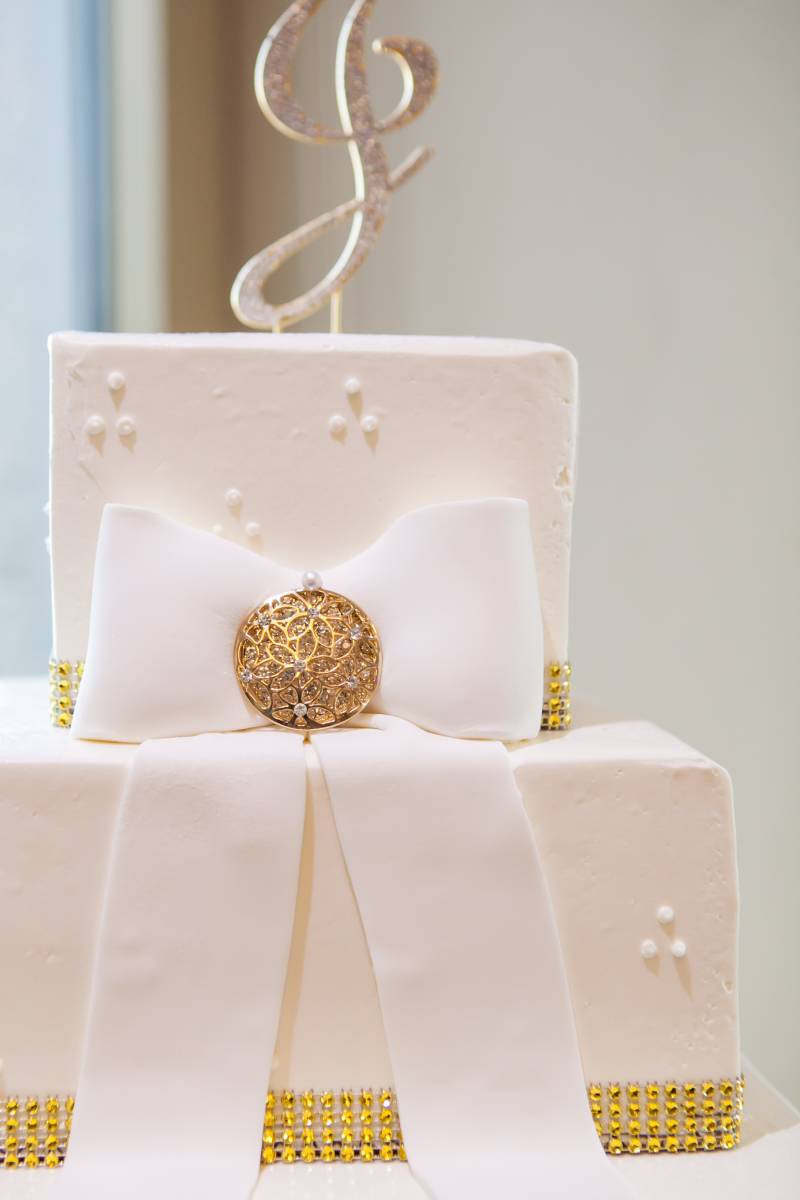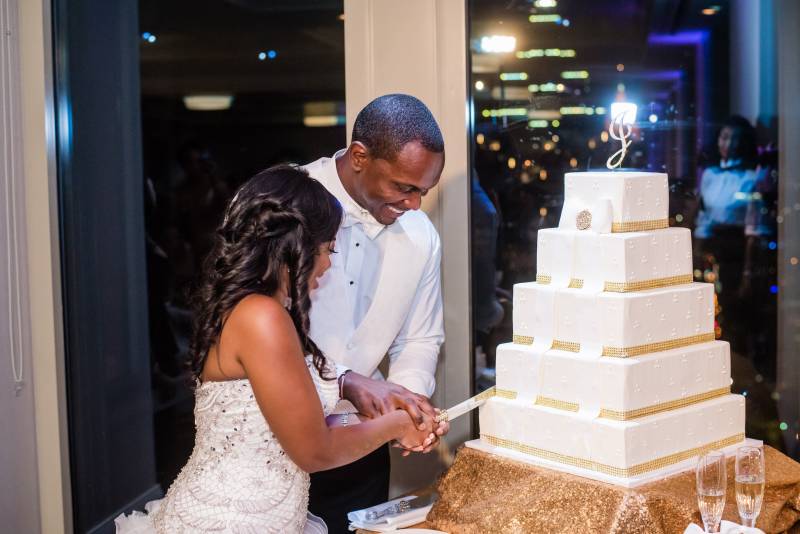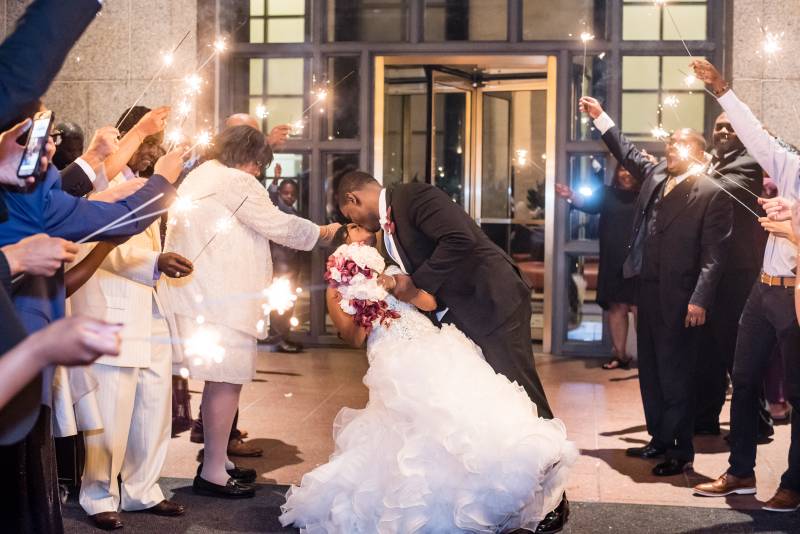 What are you most looking forward to as a married couple?
Exploring life together, whether that's traveling around the world, buying our first home together, and raising a family. Experiencing everything life has to offer with each other is what we're most excited about for our married years.
Advice for a Bride and Groom on their wedding day:
The day goes by fast, and I guarantee there'll be something that won't go as planned. Everyone says it, but it's true. So, don't stress about things that are ultimately out of your control because things will work out and sometimes even better than you had planned it. A few weeks before my wedding, my soror told me to find a moment during the wedding, take my husband's hand, and for both of us to look around the room and take it all in. All of the excitement, decorations, food, fun, and most of all the love of family and friends surrounding you.
Congratulations to the happy couple! We wish you many years of wedded bliss!