Marcia and Kevin met in 2012 while they were both in Charlotte, North Carolina. They were involved in non-profit work with the Children's Defense Fund's Freedom School Program. After meeting, they dated for four years before getting engaged. Marcia and Kevin celebrated their union at The Riverside Church in New York City, check out their stunning wedding photos, captured by Cinder and Co. Photography.
Bride: Marcia Watson-Vandiver, 29, Assistant Professor of Education
Groom: Kevin Vandiver, 29, Associate Pastor of Youth and Young Adults
Place of residence: Harlem, New York
Wedding date: 04.29.17
Wedding location: The Riverside Church; New York, N.Y.
Wedding theme: Grey and Rose Gold; Classic New York
Honeymoon Destination: Port of Spain, Trinidad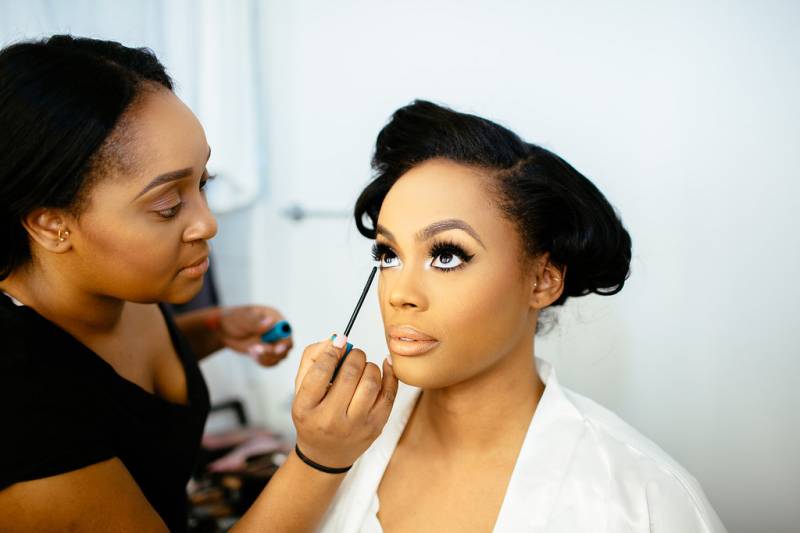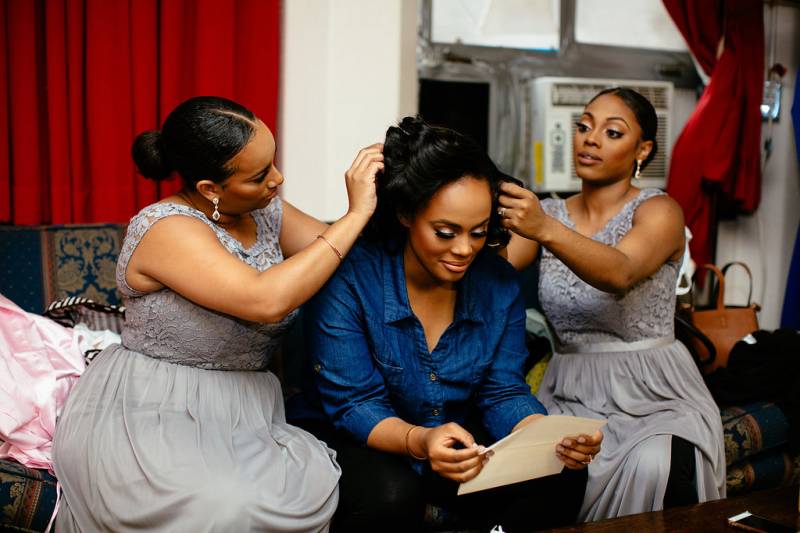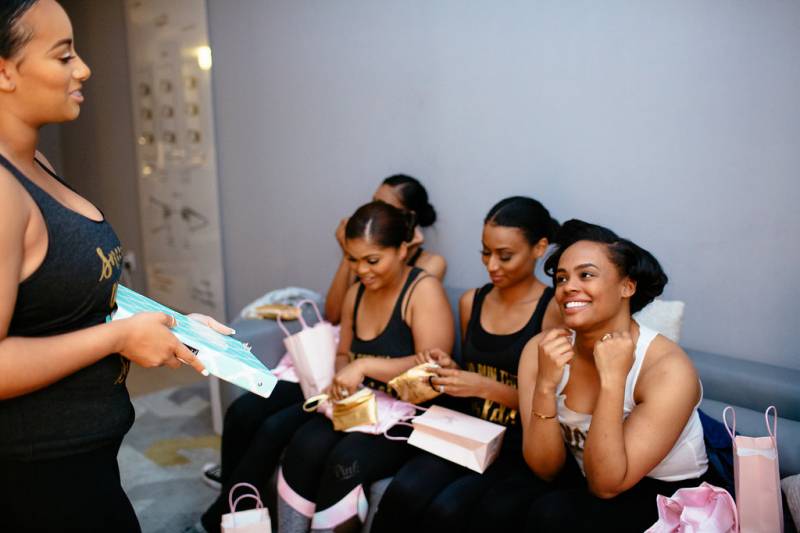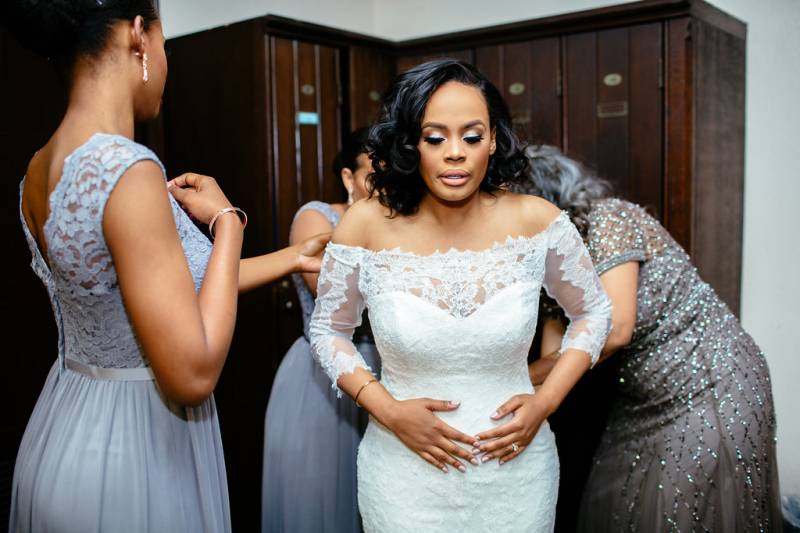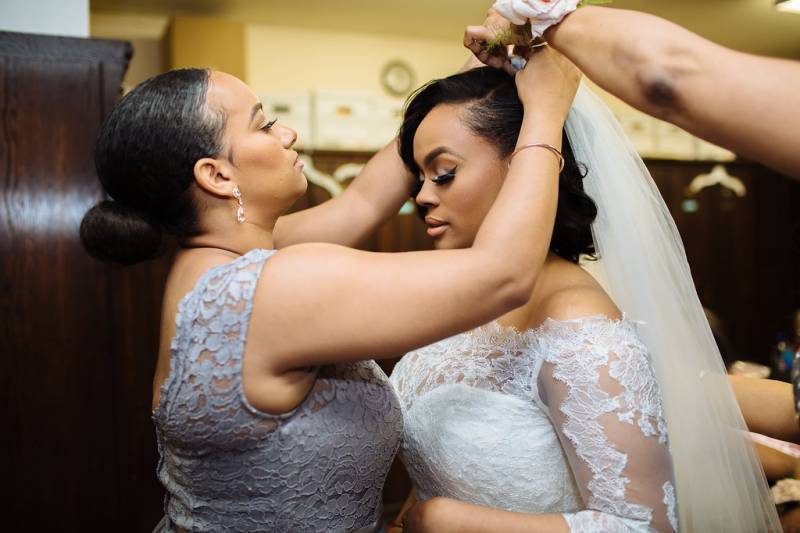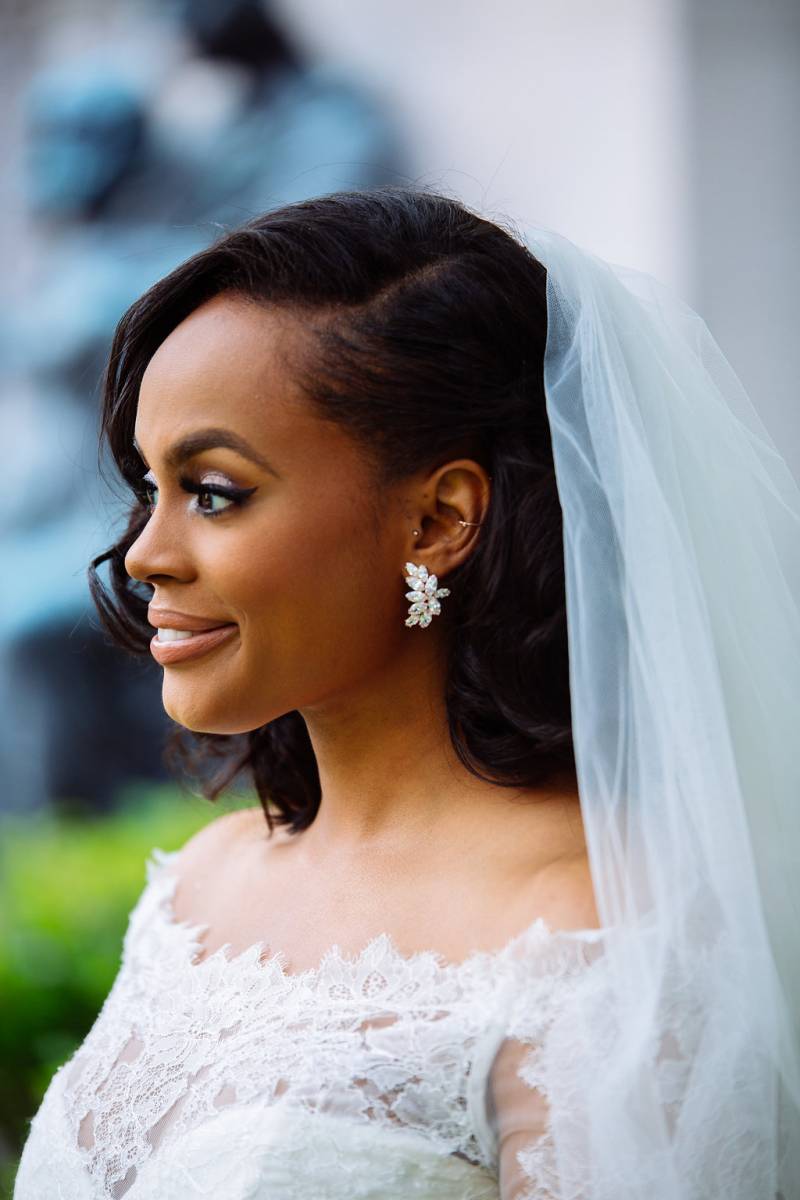 Engagement story:
One of our favorite date night places is the Melting Pot. We love it because it forces you to enjoy the moment and have a conversation over dinner. One night, Kevin took me out for a usual date night at the Melting Pot. Toward the end of dinner, Kevin complained that he didn't feel well and excused himself to the restroom. Minutes later, he came back to the table with flowers and the entire restaurant staff behind him. Everyone started cheering and taking pictures, as Kevin got down on one knee. (The entire restaurant was in on it, which explains why the hostess sat us in a secluded place towards the back of the restaurant). After the proposal, Kevin had a surprise. He pulled out his phone and played a special video of our family and friends sending their well wishes to us. The video ended with my dad sharing his heartfelt thoughts on our special day. It was the perfect proposal!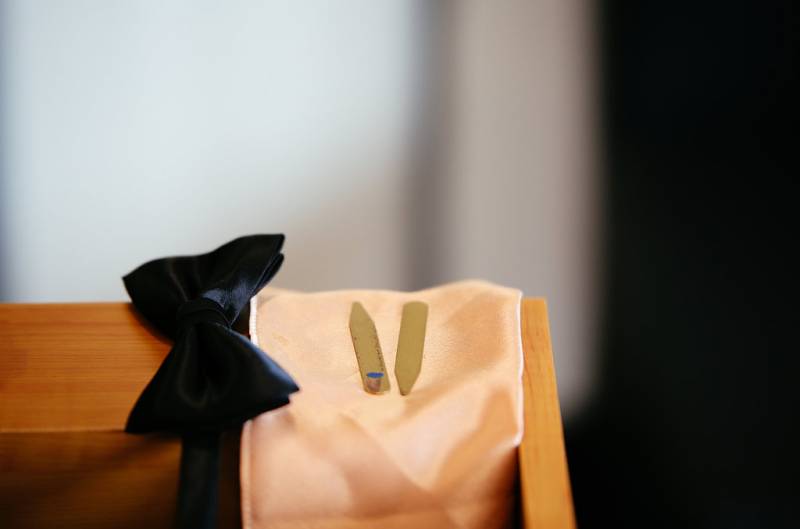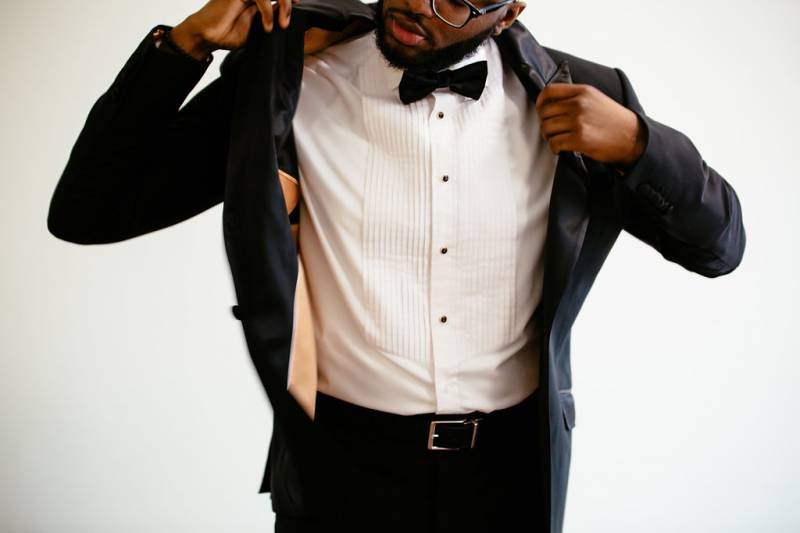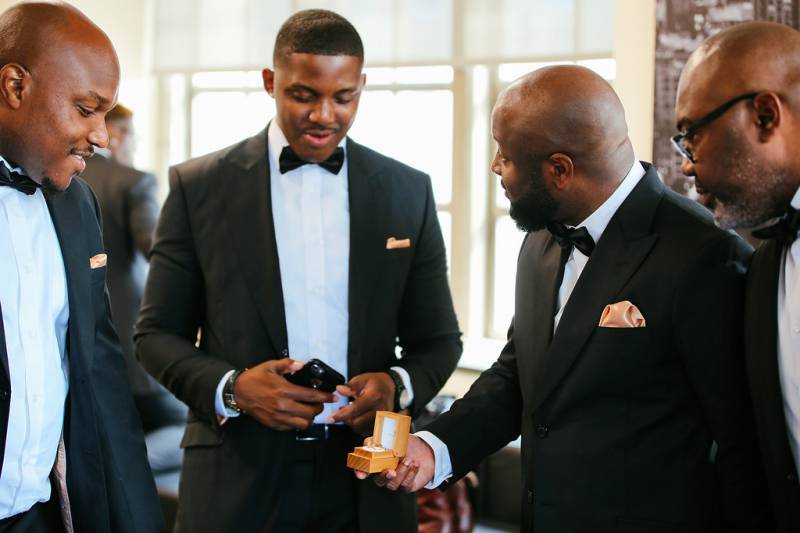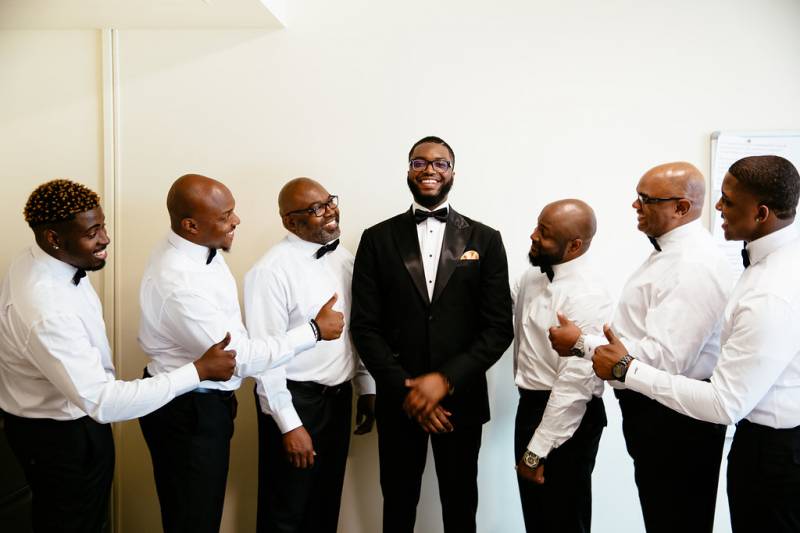 From the bride:
I was most nervous about everything, which also included worrying about the mainly vendors being on time. I just wanted everything to fall into place.
From the groom:
It felt like a regular day because I was marrying someone that I knew was right for me. But to be honest, I was nervous! It felt a bit surreal.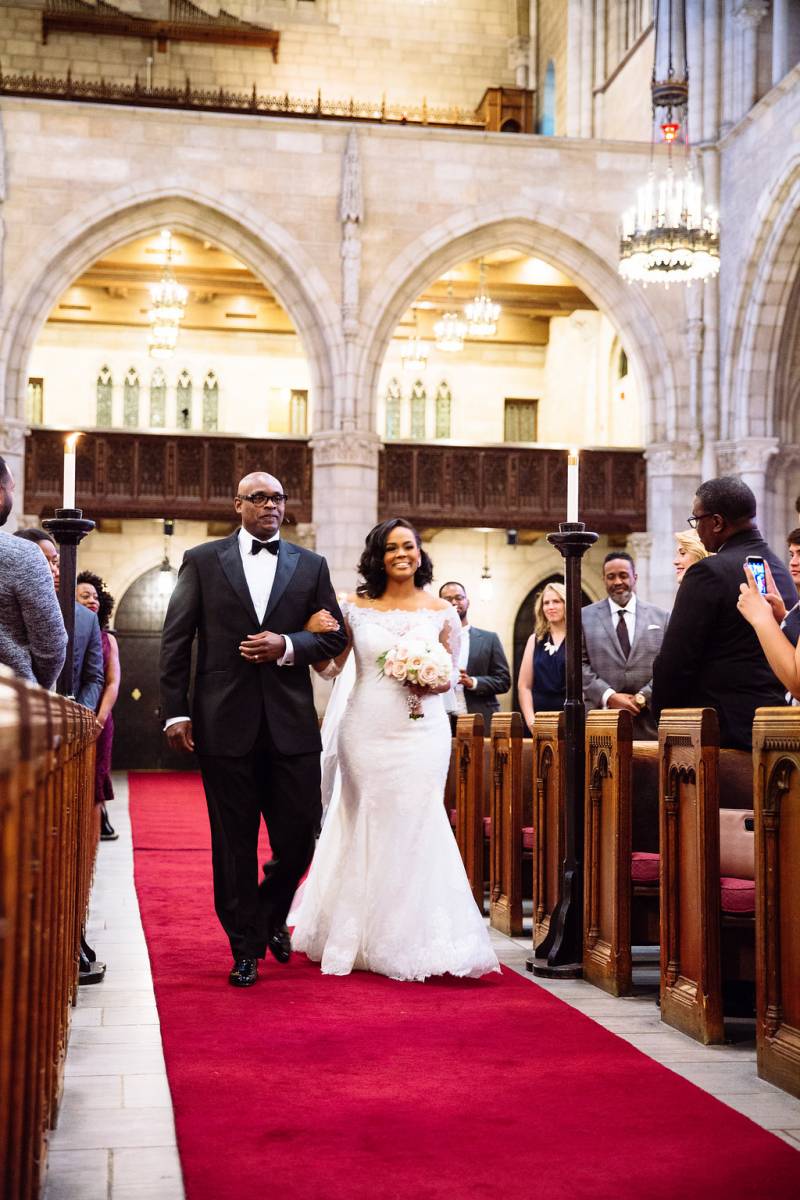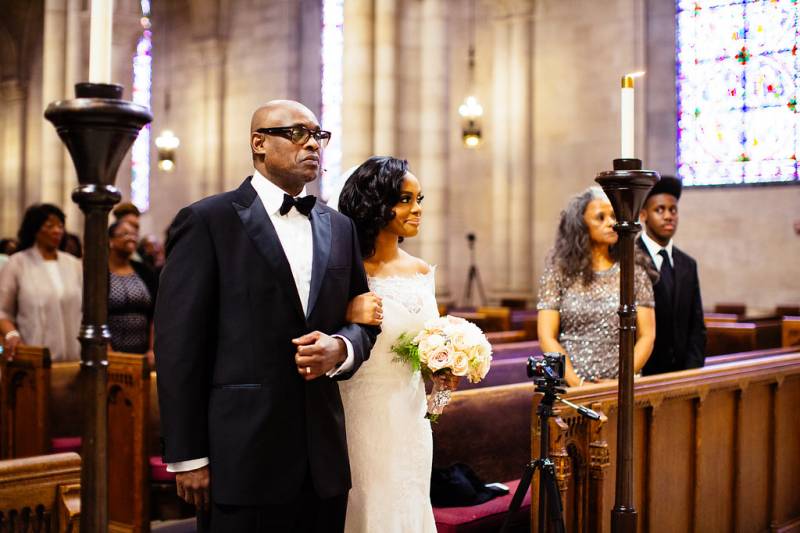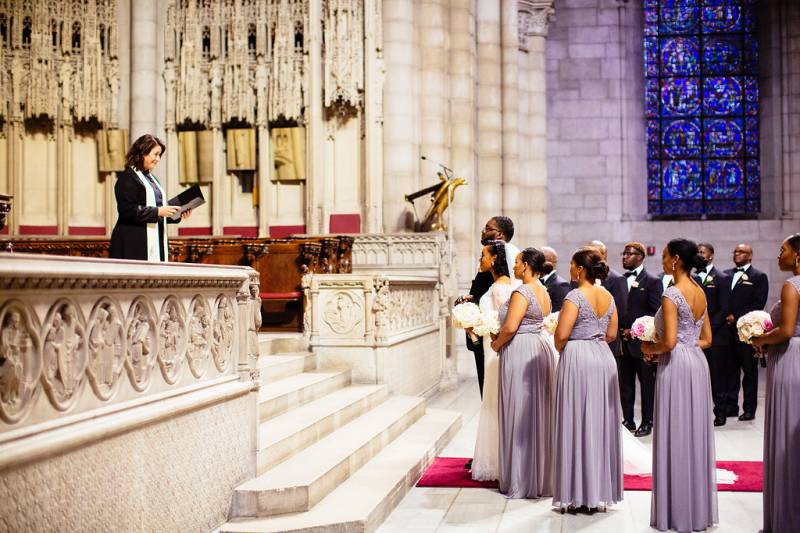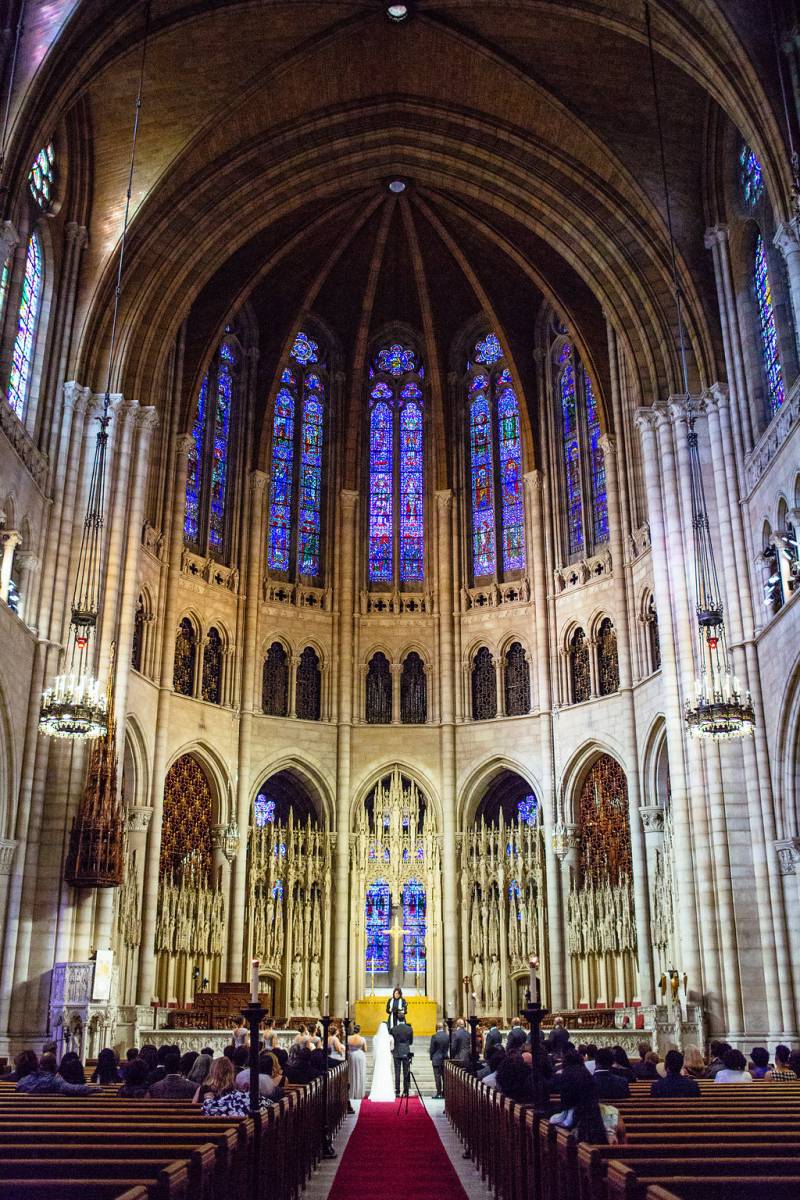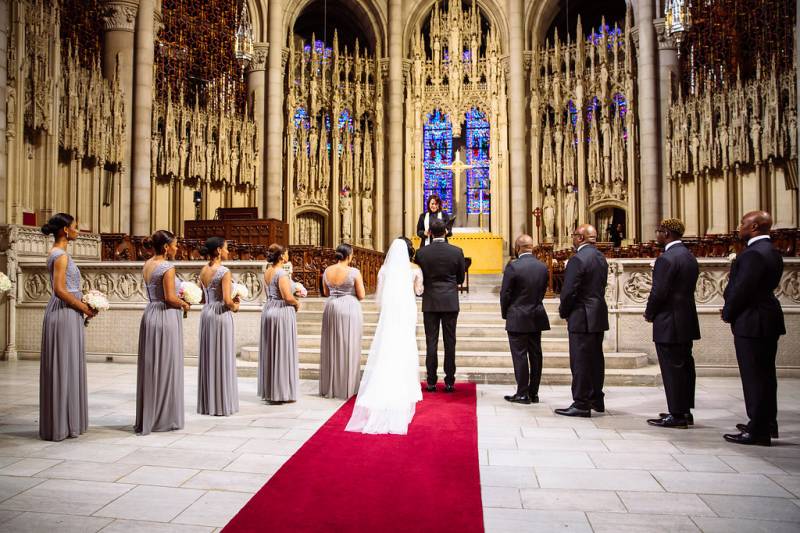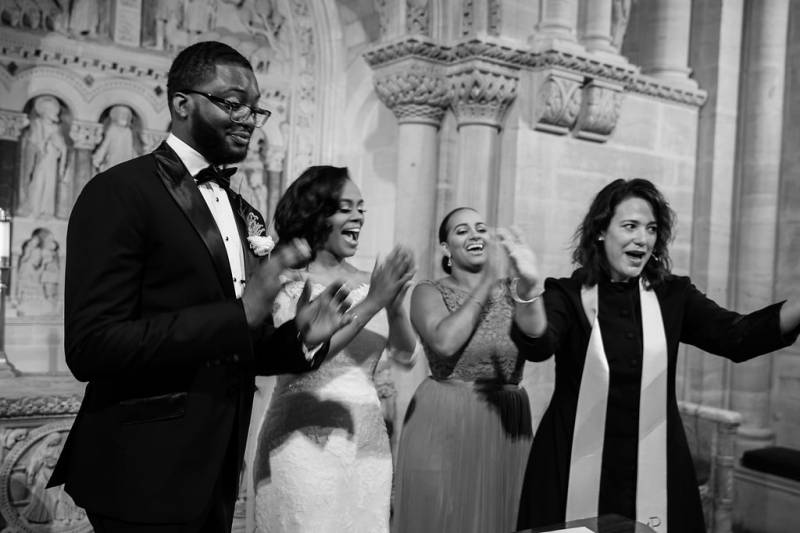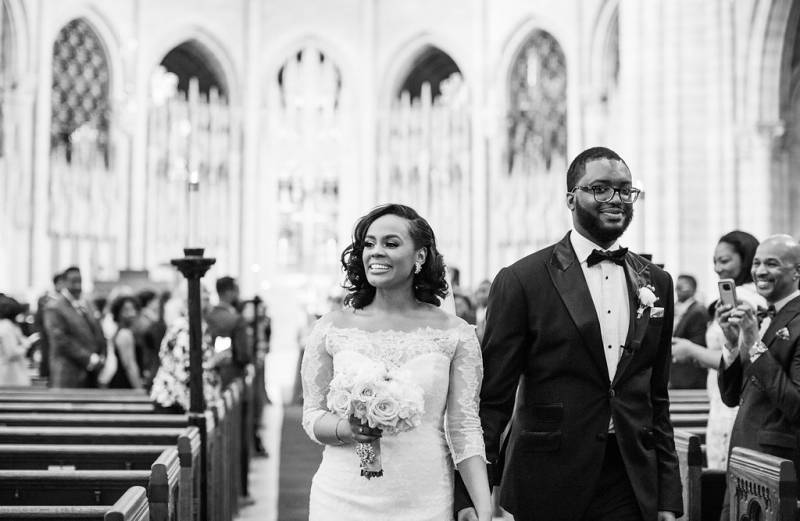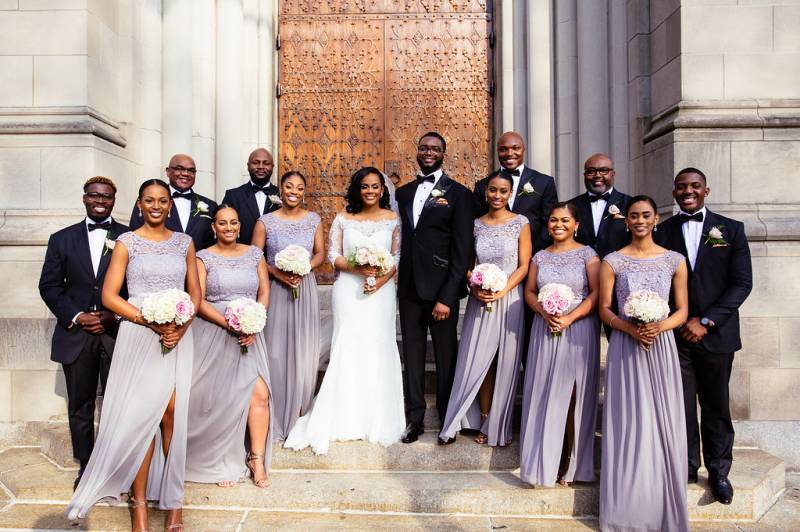 Your most memorable moment:
The ceremony was in a beautiful, breathtaking cathedral, so that was probably our favorite moment. Another memorable moment happened later at the reception when the DJ played songs that reminded us of our college days. We both went to college in the South in the early 2000s, so it was fun to hear old college classics.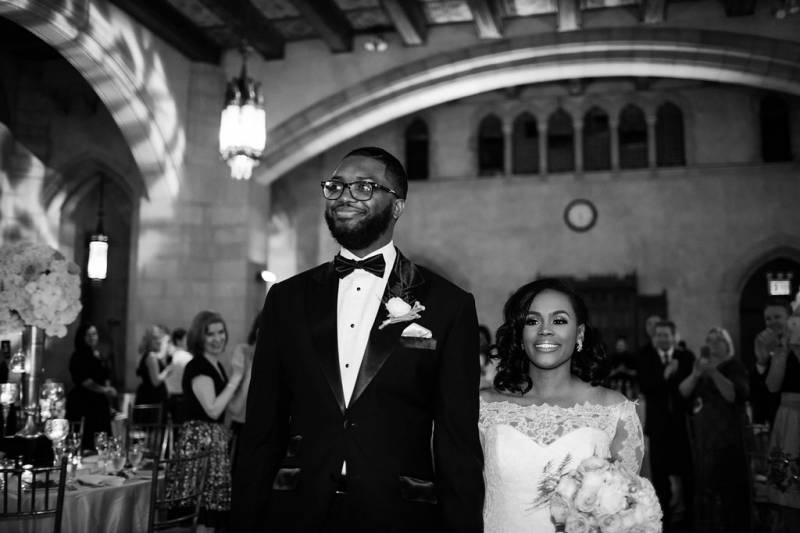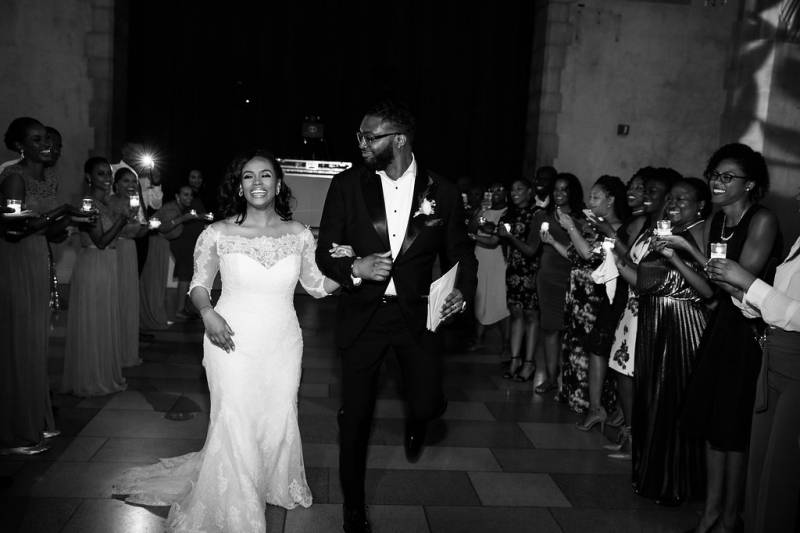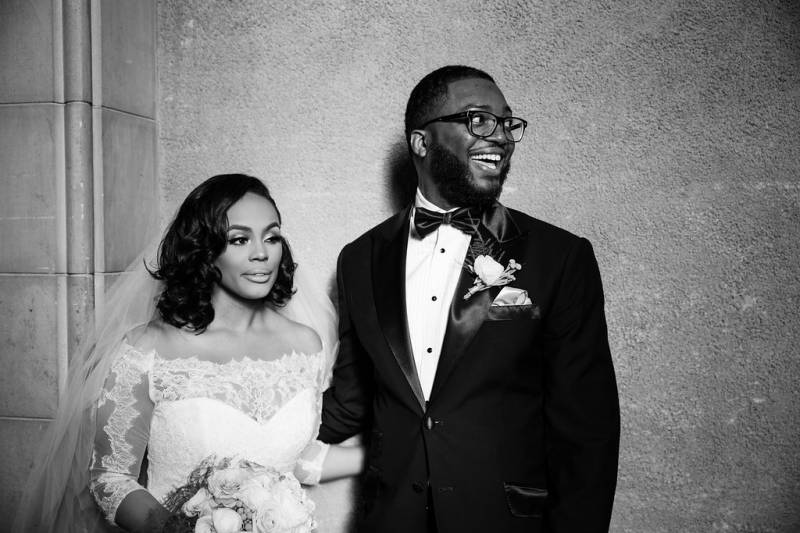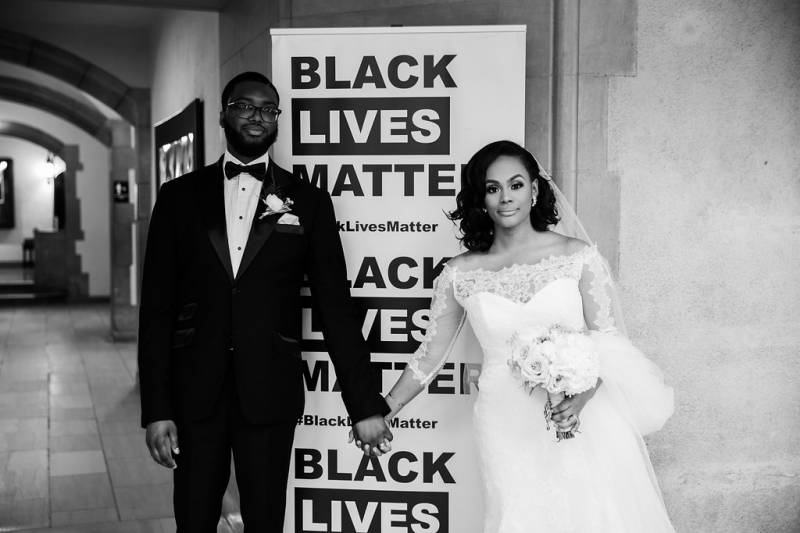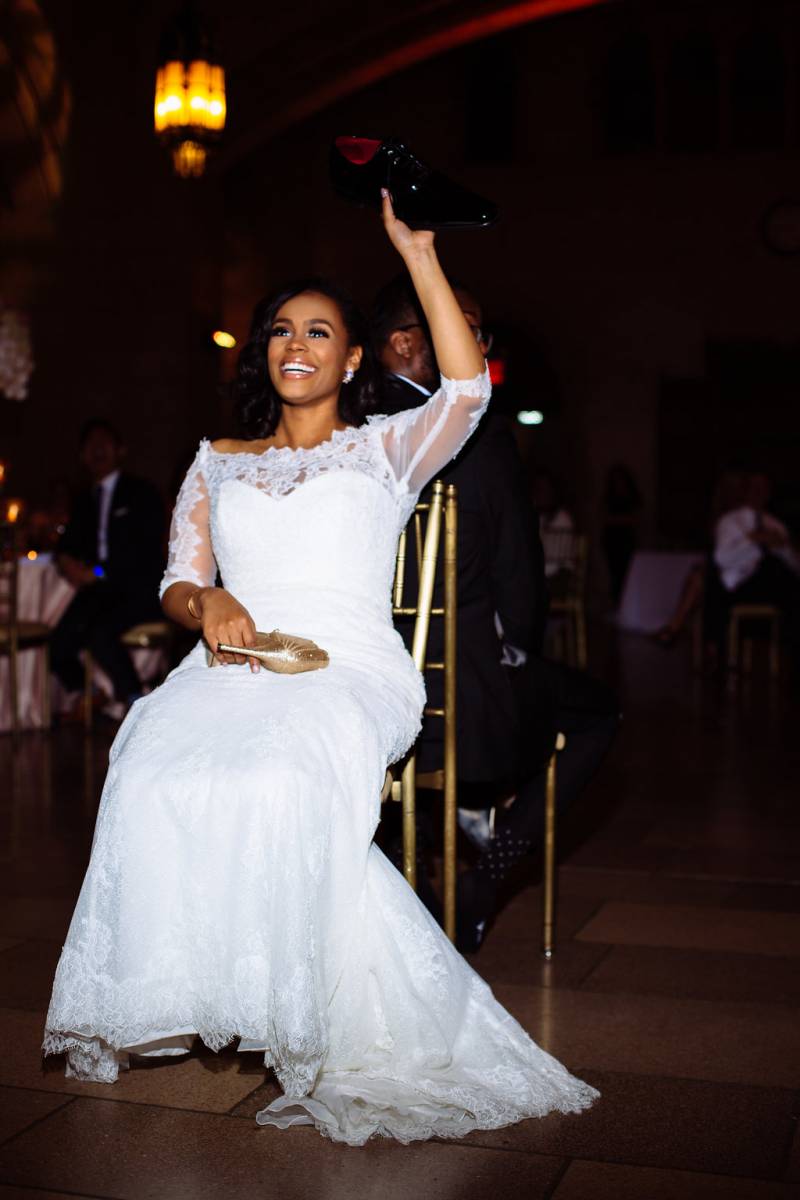 Wedding song:
Our wedding song was "Something Inside So Strong" by Labi Siffre. It's a song that we sing every morning in the Freedom Schools with our students. Since that was the very organization where we first met, we sang the song and did the same dance that the children typically do each morning. We invited over 20 Freedom School friends to our wedding, so we made sure they joined us on the dance floor and to shake it with us! It was one of the most special moments of the night.
Favorite wedding detail:
We both loved the wedding cake! It was baked at a local bakery in Harlem. The owner of the bakery is from the South, so she made it just how we like it.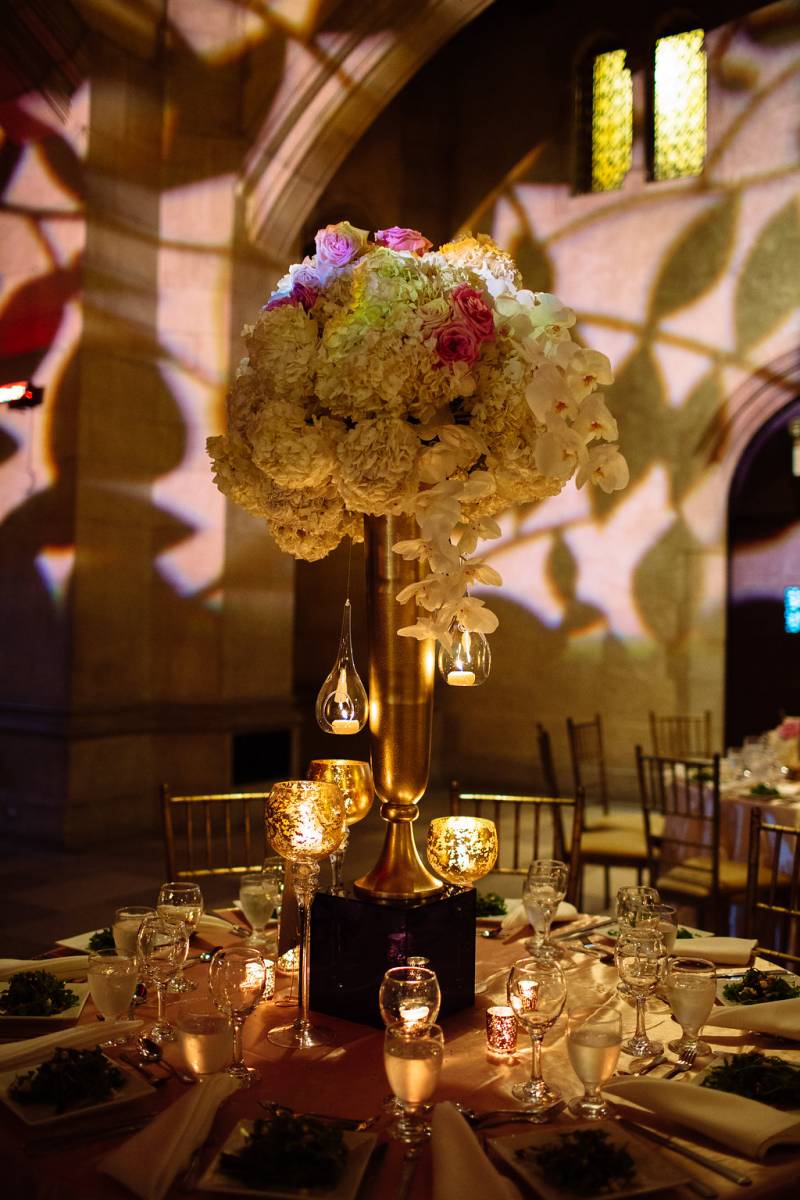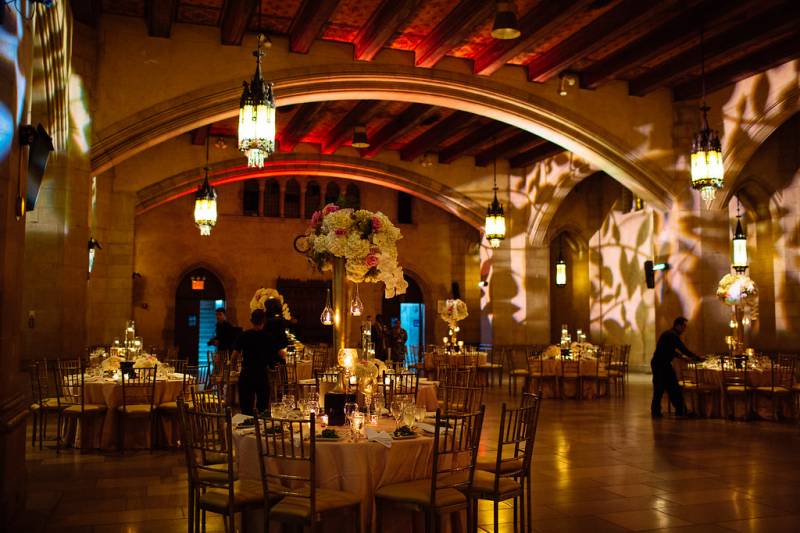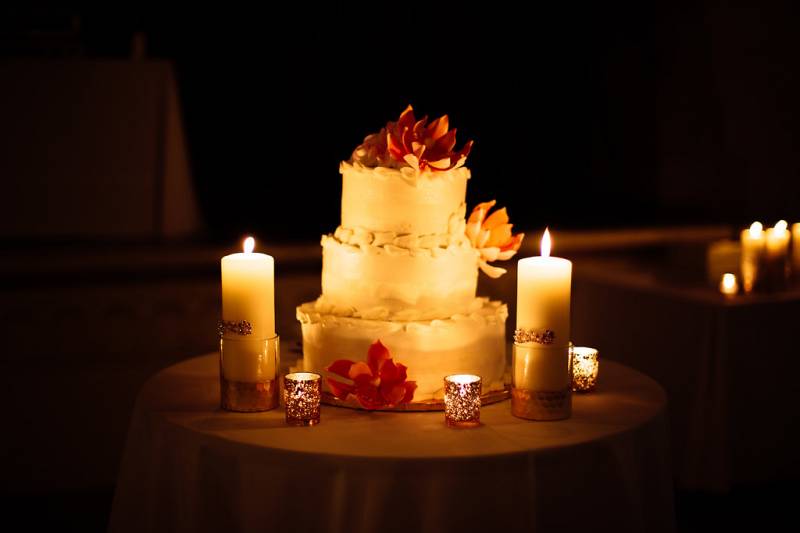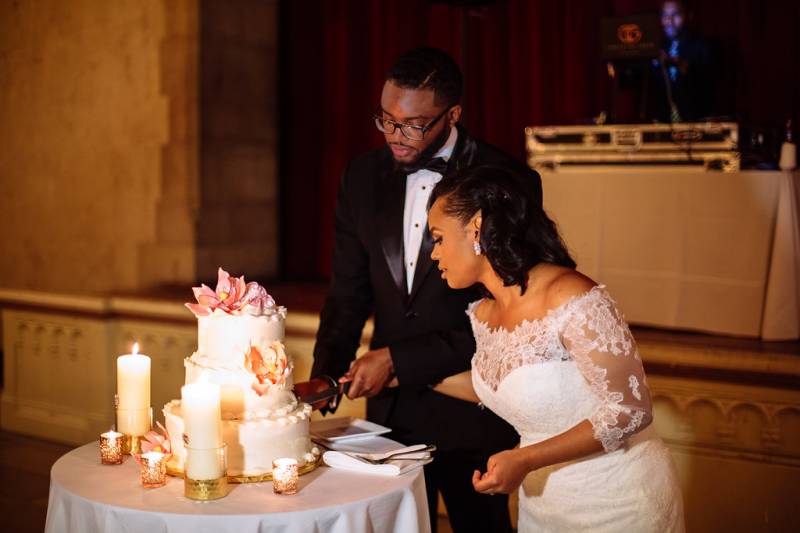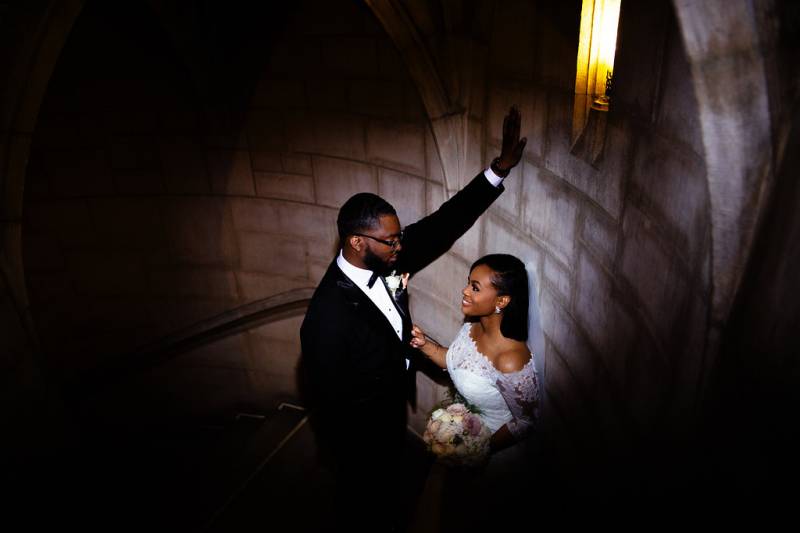 What makes your love special?
We see each other as equals. Also, both of our life's work involves child advocacy, which has proven to be very important in our relationship.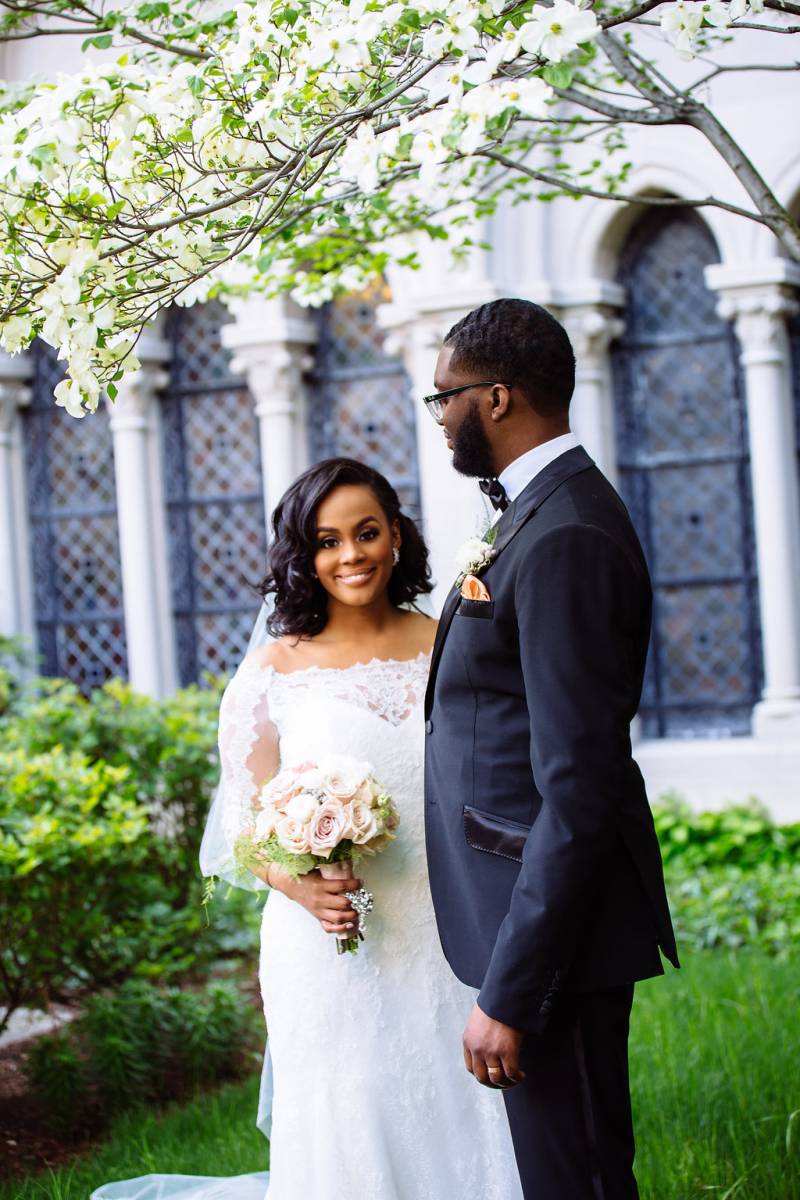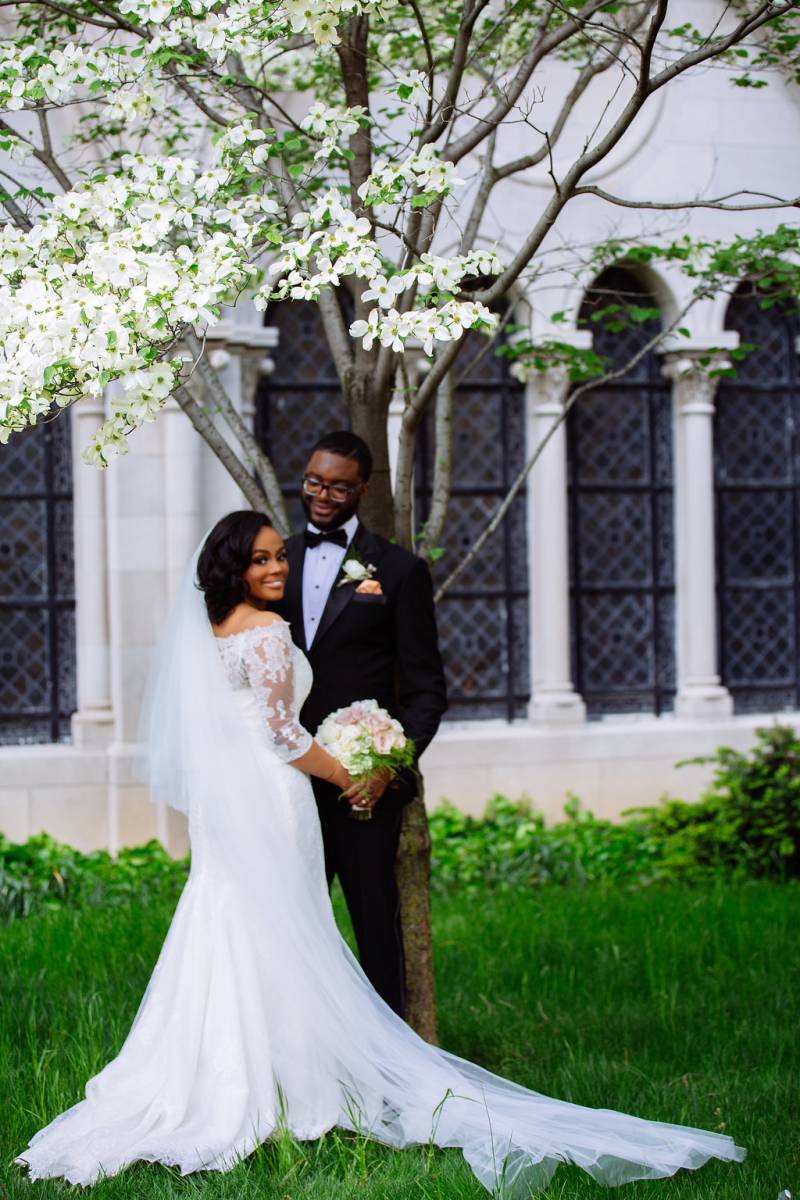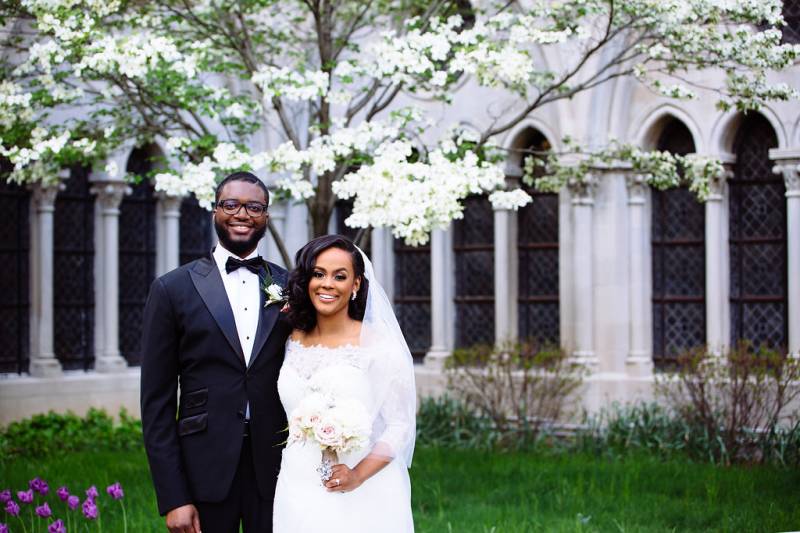 What are you most looking forward to as a married couple?
Growing together and supporting each other. We are both young professionals with ambitious jobs, so we look forward to our friendship the most. We also look forward to going through life with our best friend.
Advice for a bride and groom on their wedding day:
Try to eat! And be prepared to smile a lot. Everyone will want a picture with you, so mentally prepare yourself ahead of time.
Congratulations to the newlyweds! We wish you many more years of wedded bliss.