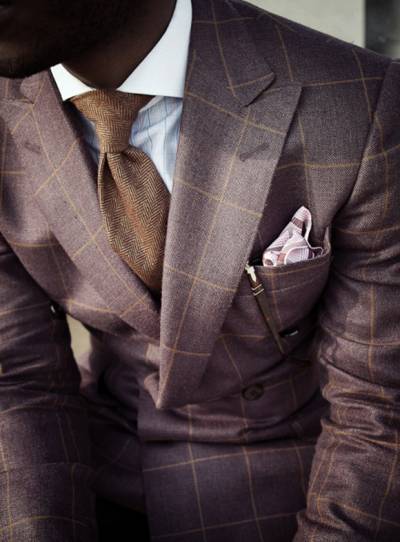 Source: soletopia.com
What woman wouldn't blush over her love looking dapper and dressed to the nine on her momentous day? The quote, "A well tailored suit is to a women what lingerie is to men" is no myth, it is pure fact. While, most men are accustomed to the "Yes Love" syndrome and the attack on their checkbook, there is one aspect of wedding planning every man should have an opinion on. So, if you're the man of the hour and want to avoid outdated boxy rental tuxedos like the plague, this post is for you. The 2013 Groom's style is all about mixed patterns with prints and individuality. Predictable traditions of hues such as navys and grays are long gone for grooms wear. Designers have expanded bold color palettes and incorporated fun textures in men's design to be just as showstopping as their flawless bride to be.
Classic: The Modern Day Tux
If you are a man who just loves the classic taste and craftsmanship that comes with a brilliantly made tuxedo these new ideas will wow you and your love. Evening weddings do not always require the traditional full on tuxedo. You can make a powerful and sexy statement just the same with suit jacket in textures like velvet or choose an elegant tail coat. I love that the modern day tux has a slimmer cut with a tighter fitting waist and accented lapels. This is the perfect combination of modern and contemporary elegance that accentuates the tradition of simplicity defined by the era of the gentleman. The traditional pleated or bib front tuxedo shirts are styles that are phasing out as opposed to the one button jacket fastenings and satin trimmed lapels which are more contemporary.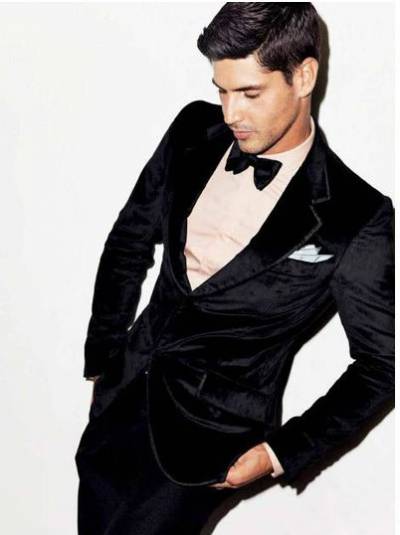 Source: www.rockmywedding.co.uk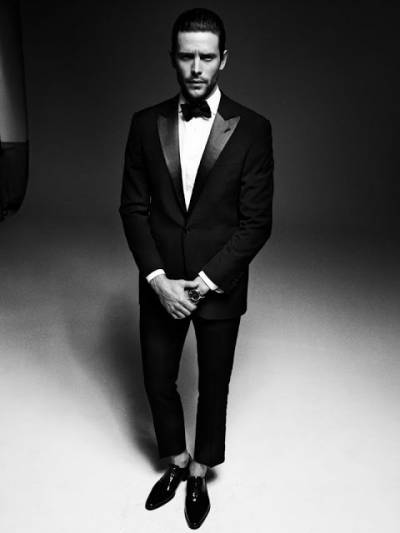 Source: 2httpaltiusonlineblog.blogspot.co.uk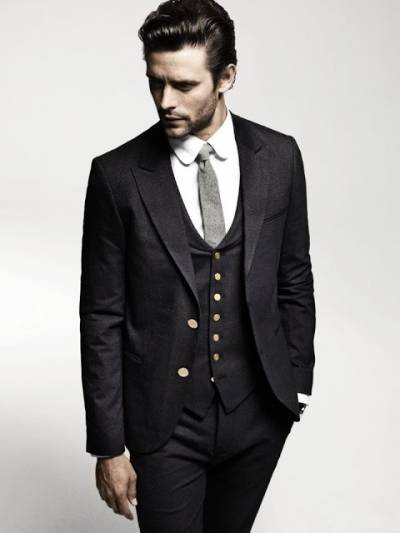 Source: httpaltiusonlineblog.blogspot.co.uk
Contemporary Casual: Patterns and Prints
For the non traditional man who could care less about matching but more about his outgoing personality is all about patterns and prints. Just like the bridal party attire this contemporary look allows each guy to chose what best suits his comfort zone and personality within reason of course. This savvy gentleman is not afraid of texture and prints and is a connoisseur of effortless style when mismatching his garments. If your wedding is in the heart of summer and you want to do away with layered blazers opt for vest or braces that compliment the look. Be sure to create some uniformity with the same shoe, tie or bow tie selection.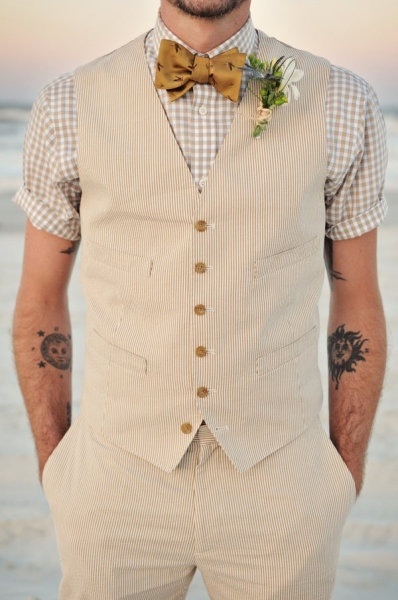 Source: boards.weddingbee.com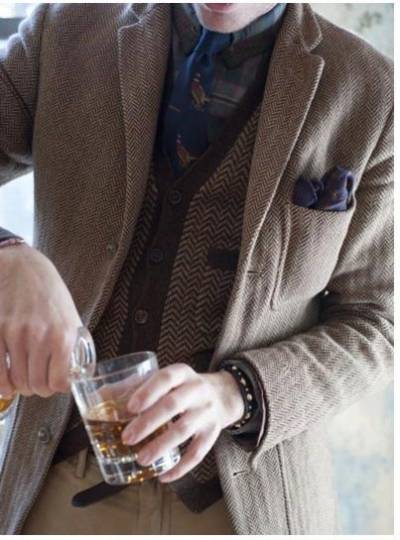 Source: www.rockmywedding.co.uk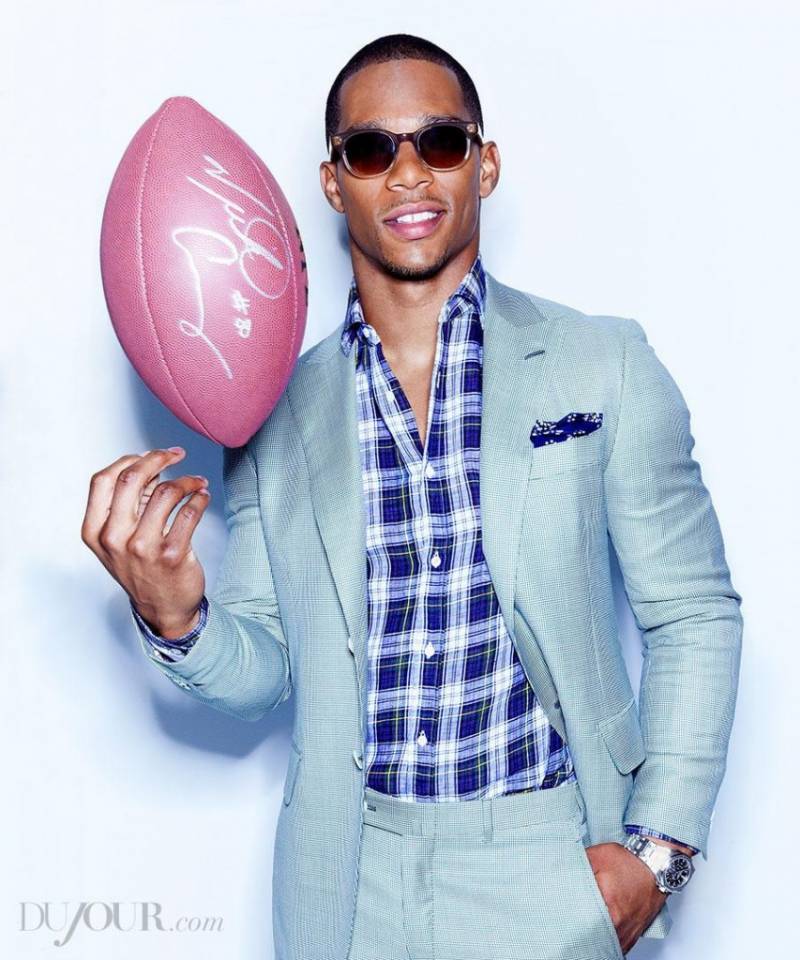 Source: morethan-stats.com
Groom's Attire should be about the man's comfort and confidence. It is crucial to have a tailored fit to complete any of the looks. Although the women in your life may know exactly what they want to see on their special day, men you are also the equal partner doing the same. So define your look, have your tailor and your boys ready to knock your girls socks off on your big day. Here are a few more great ideas to add just he right touch for down the aisle.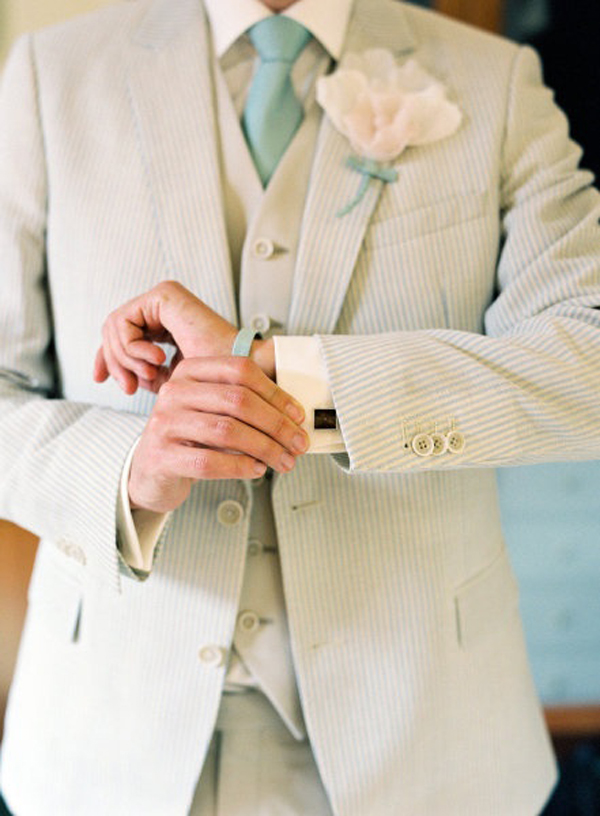 Source: weddingpartyapp.com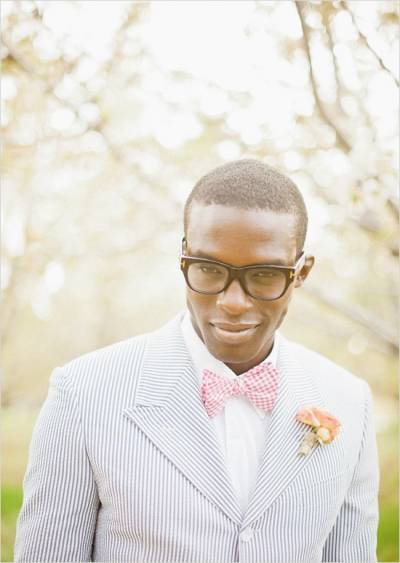 Source: weddingchicks.com David Newkirk photo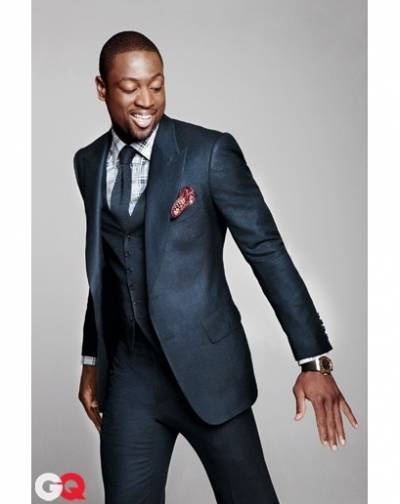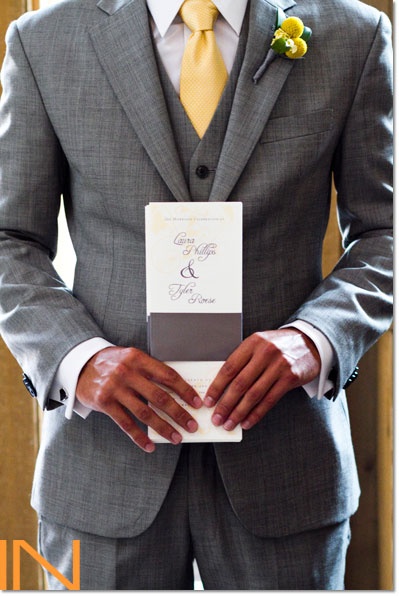 Source:gobella.blogspot.com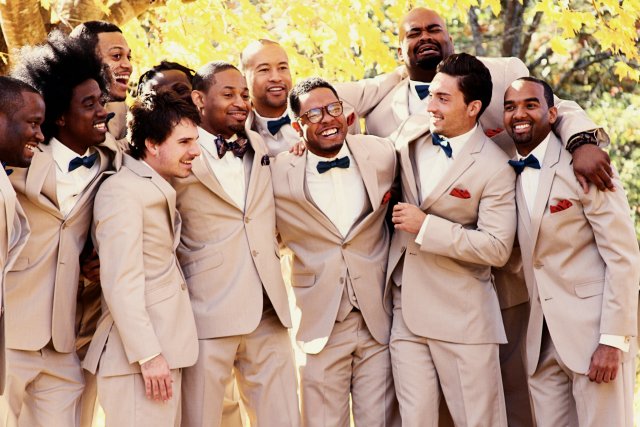 Source: ashleysbrideguide.com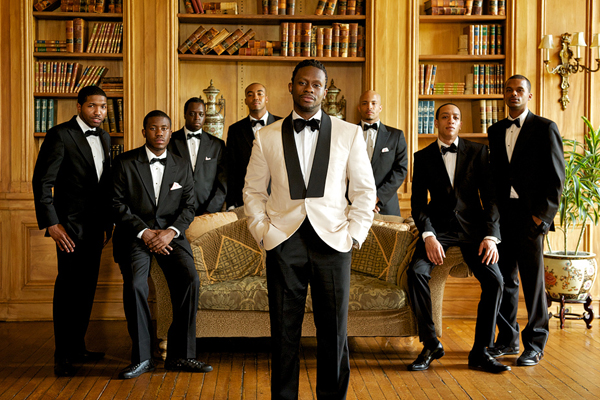 Source: www.thebridescafe.com