Rahwa and Connor first met in high school! Connor was on the basketball team, and Rahwa was at every game to support a couple of her best friends who also happened to be his teammates. They flirted the way awkward teenagers do for a month or so and then on Valentine's Day, Connor asked for Rahwa's phone number after a game. Eventually, Connor was able to sweep Rahwa off her feet! He was always so kind, sweet and respectful and Rahwa still remembers how nervous he was when he asked her to be his girlfriend. Rahwa likes to say he's the "greatest guy." And like any great man, Connor stepped up to ask for Rawha's hand in marriage. Check out this sweet autumn proposal and engagement session that'll make you believe in the love of high school sweethearts, captured by Shelby Taylor Photography.
Bride's full name, age, and occupation: Rahwa Weldeabzghi, 24, Student and Research Assistant at the University of Minnesota
Groom's full name, age, and occupation: Connor Kittelson, 22, Marketing
Place of residence: Saint Paul, Minnesota
Shoot location: Maple Grove, Minnesota
Wedding date: July 20, 2019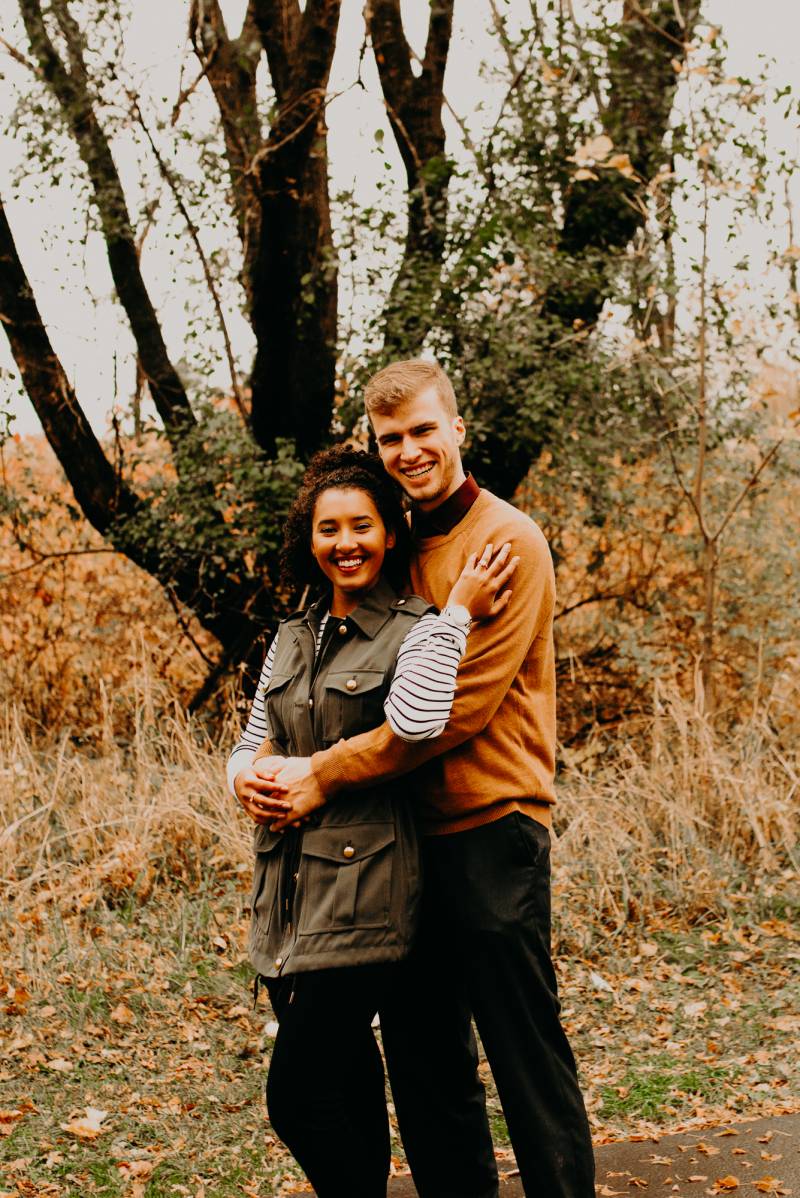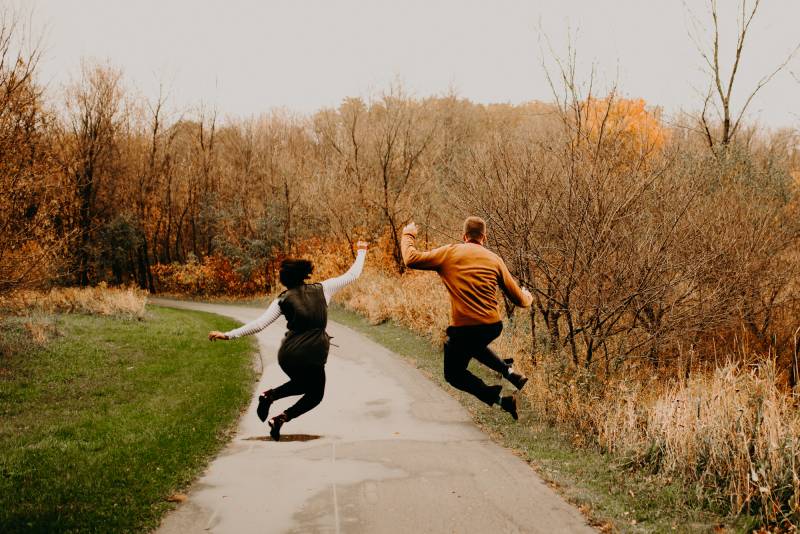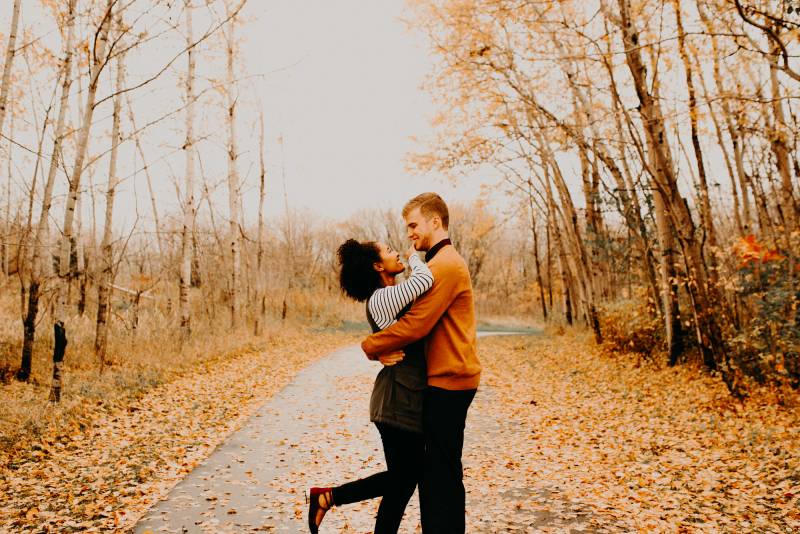 Engagement story:
Connor and I like to visit our spot (where he asked me to be his girlfriend) as often as we can, and so it wasn't out of the ordinary that day when we went out there. Connor told me to get dressed for dinner at a restaurant afterward, so I was slightly irritated because I had to wear nice clothing to the park. We usually like to rollerblade through the park to our spot, but the trail was really wet and covered with leaves and sticks so we decided to walk. Once we got there, Connor started talking about all of the things we've accomplished together and I kept interrupting him like: "Hey, can we sit over there or nah?" But he was so adamant about standing in a certain spot, I'm not sure how I didn't see it coming! Before I knew it, he was getting down on one knee and I actually told him to "shut up." After that, I don't remember what he said, I was just so dazed! After I said "yes," out of seemingly nowhere, Shelby and her camera pop out and she had photographed the entire thing from the ground behind some high grass like a champ!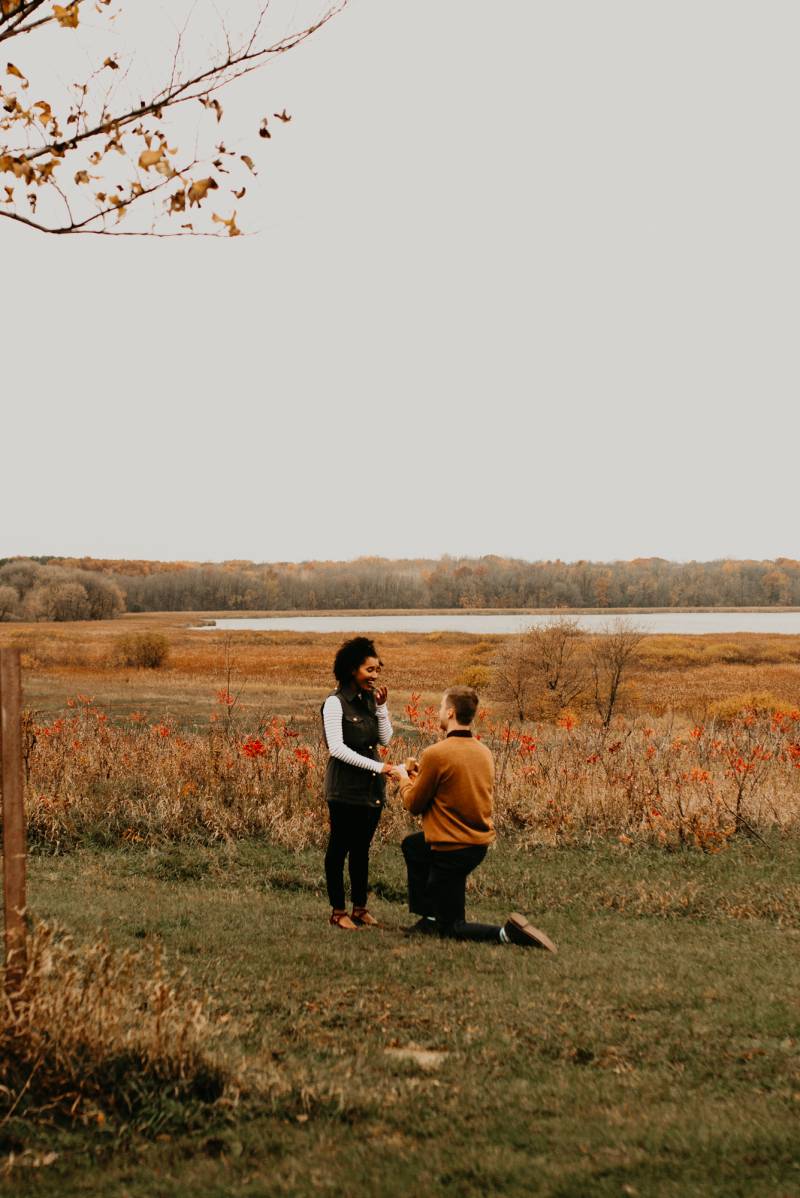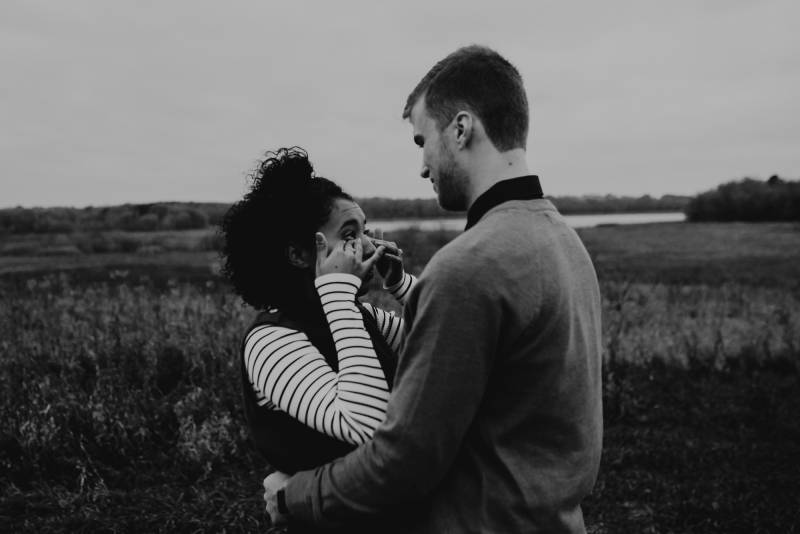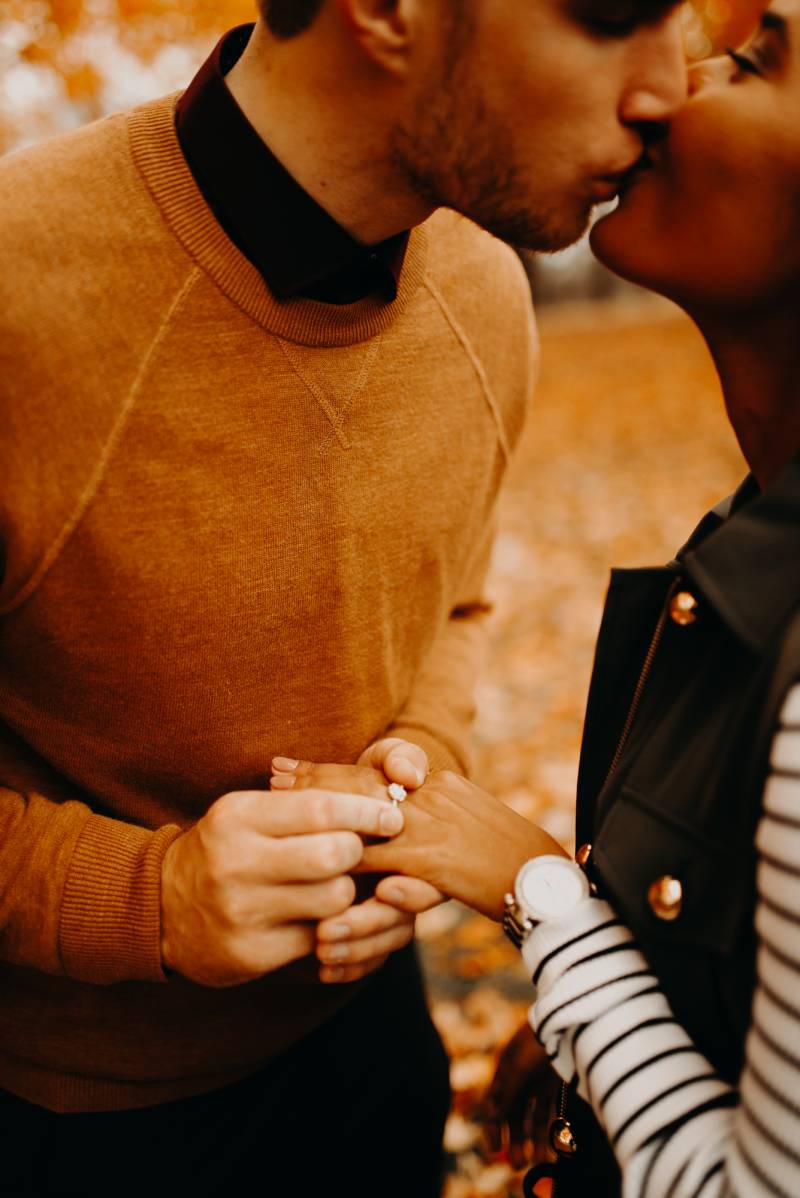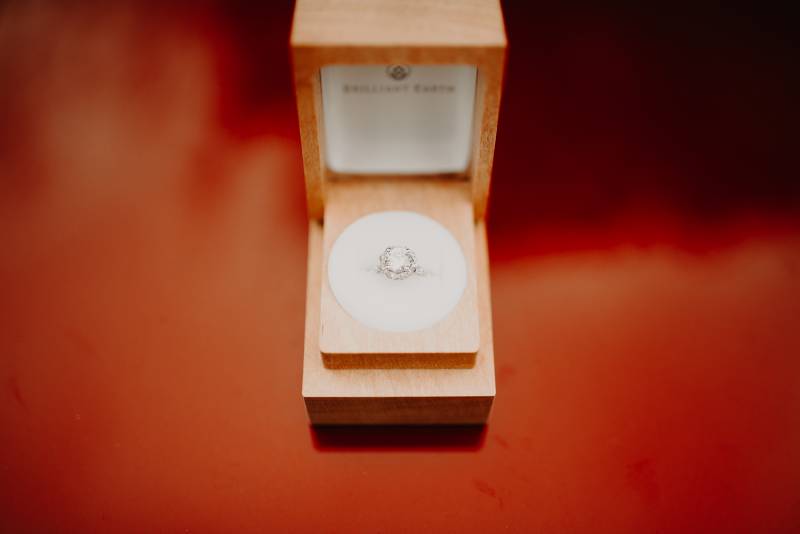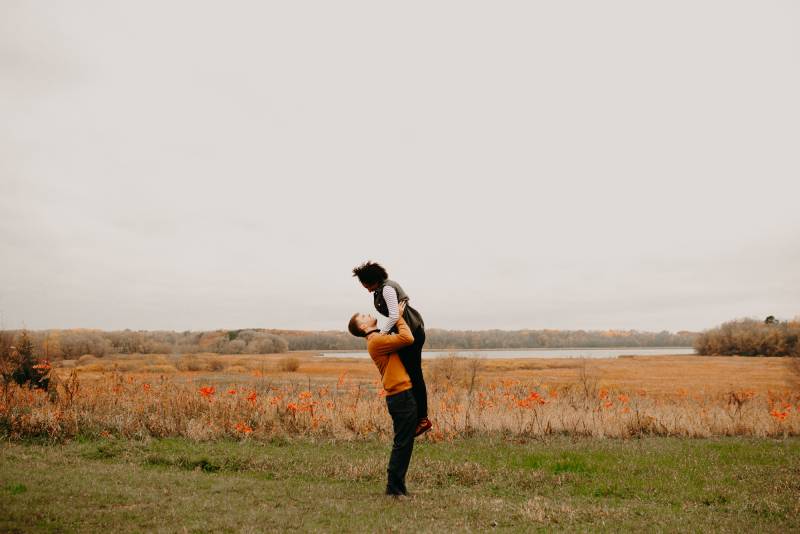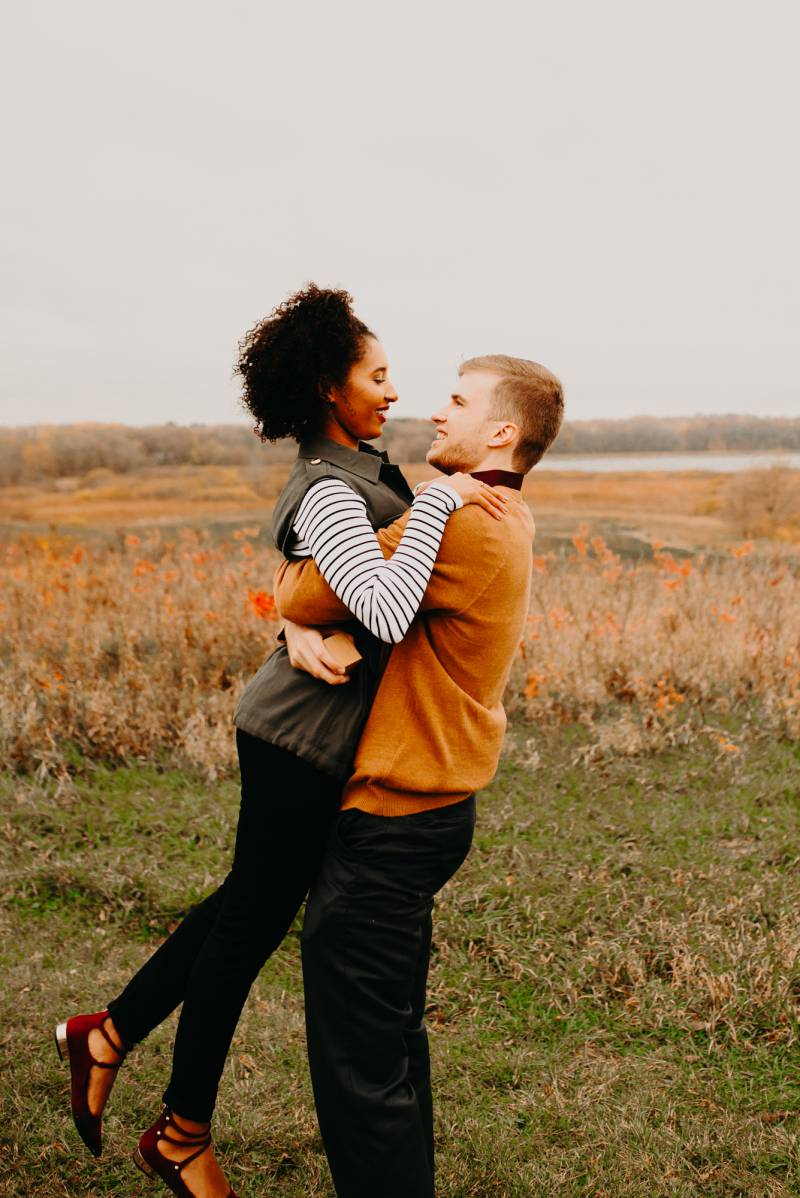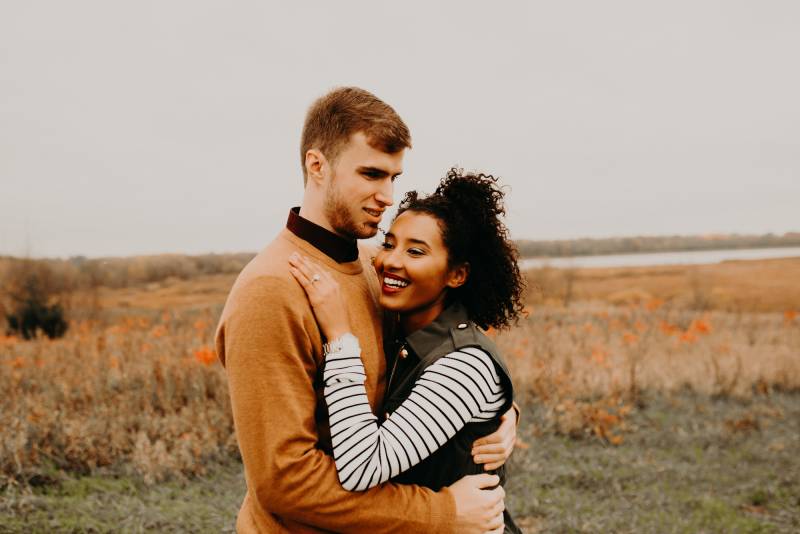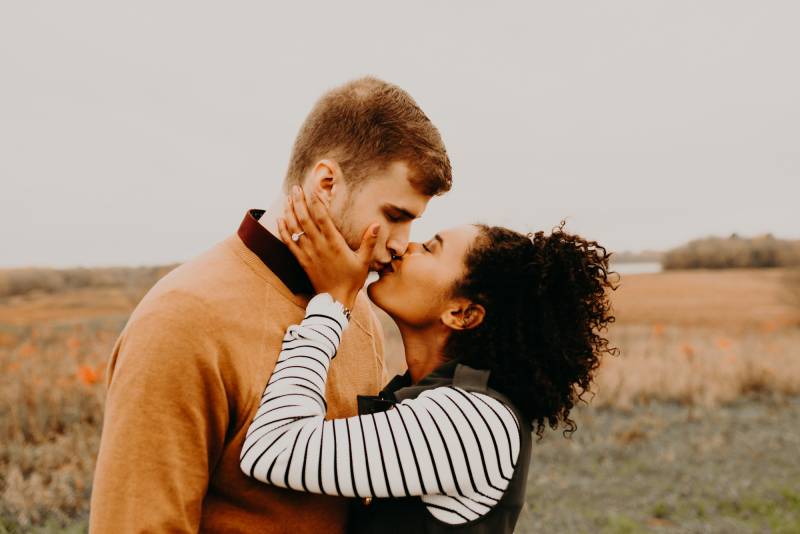 For the Groom: Walk us through the behind the scenes of creating this special day.
I knew I always wanted to propose to Rahwa at this particular spot because that's where I asked her to be my girlfriend when we were in high school, so figuring that part out was easy. I found and bought her ring while she was studying abroad so she wouldn't have any idea, and the hardest part was keeping it hidden from her for six months after she got back! I emailed our wonderful friend and photographer, Shelby, letting her know that I had picked out a date I wanted to propose and asked her to check out the area with me so she could hide and capture the entire thing. A month before the proposal, Shelby and I met at the park and I walked her to our spot and Shelby found a good area to hide, then we came up with our plan!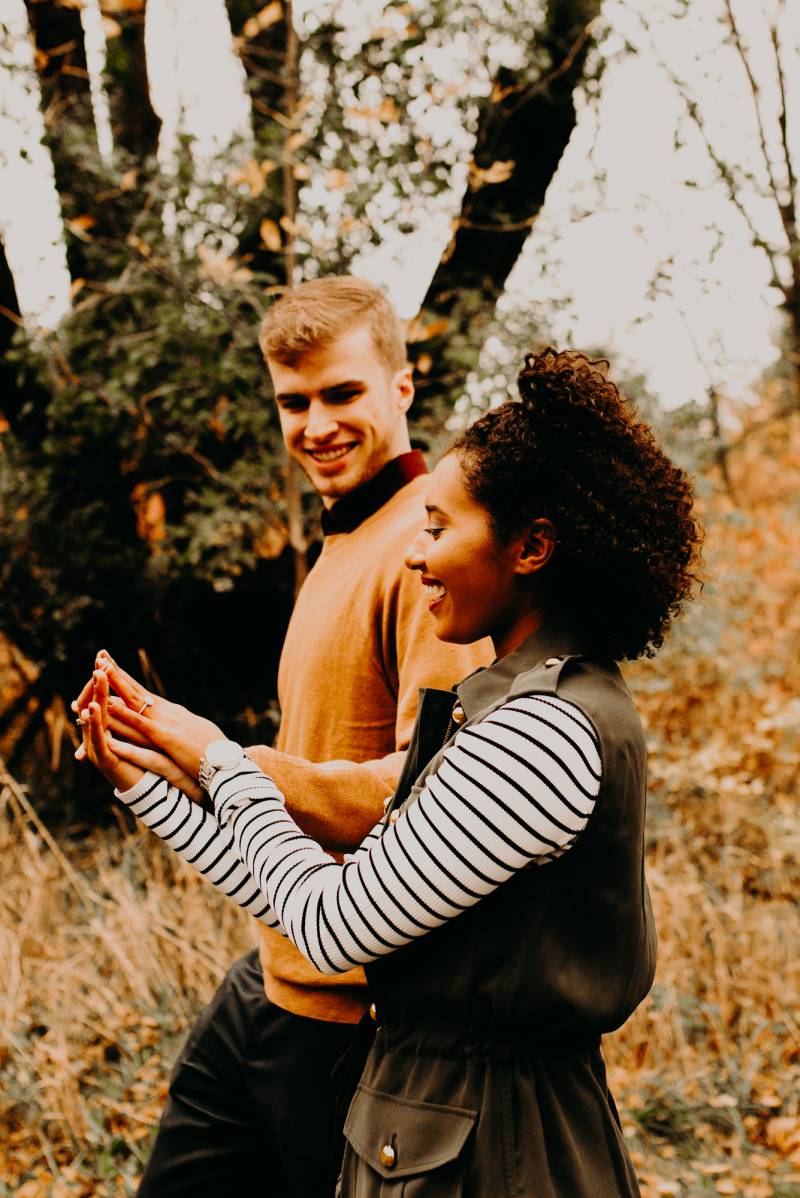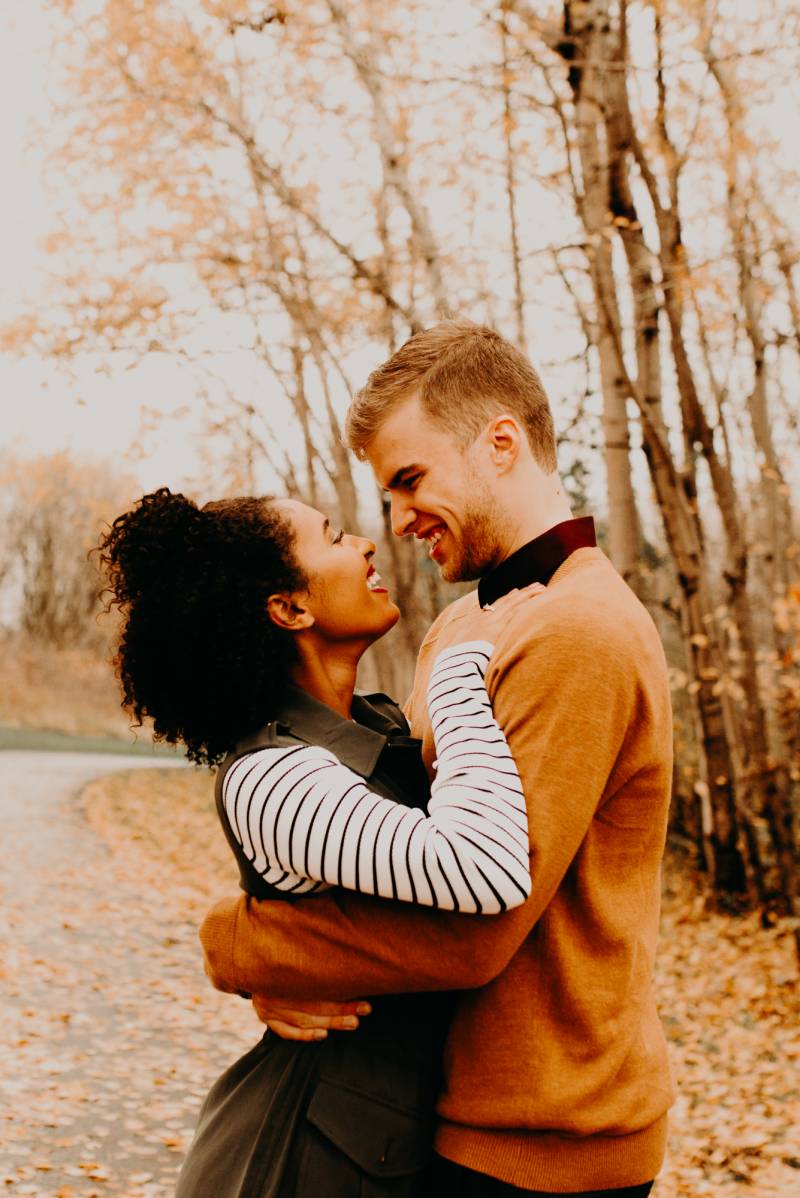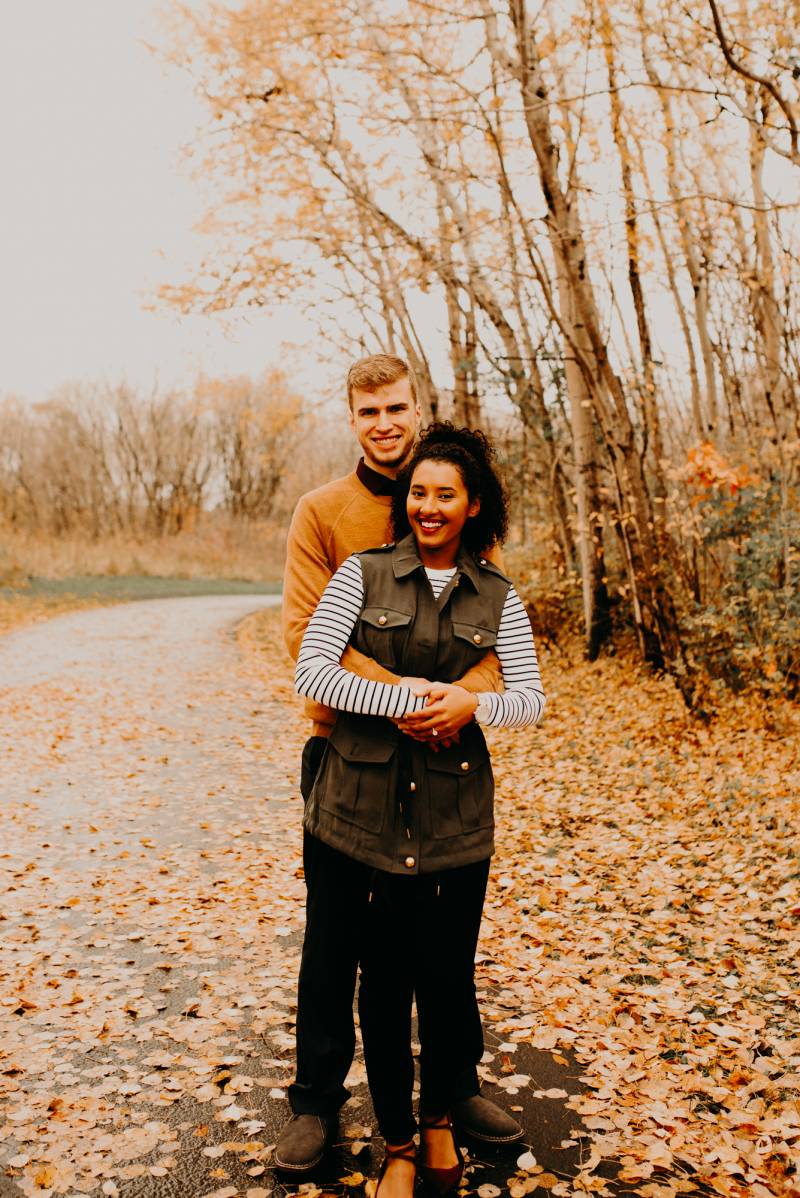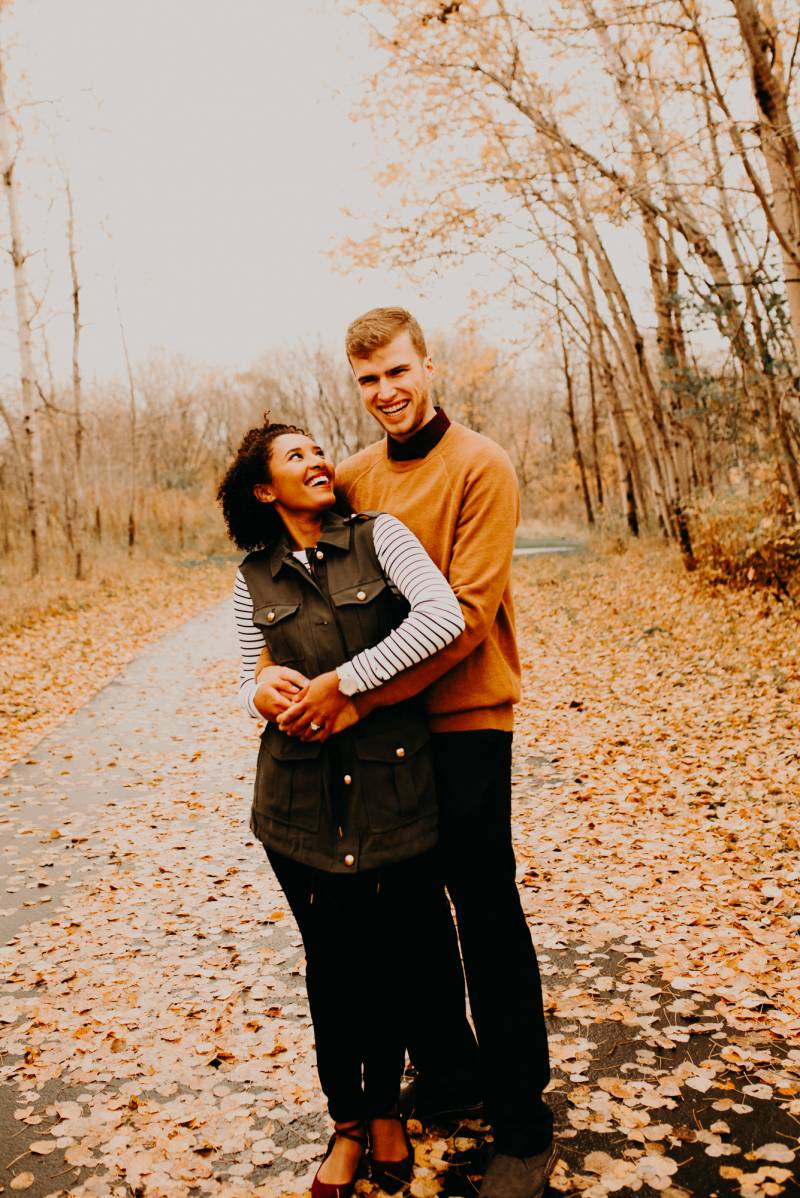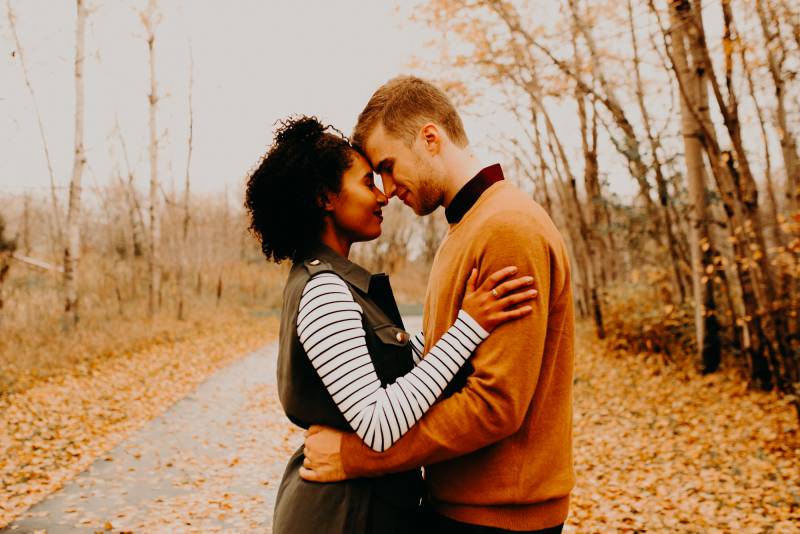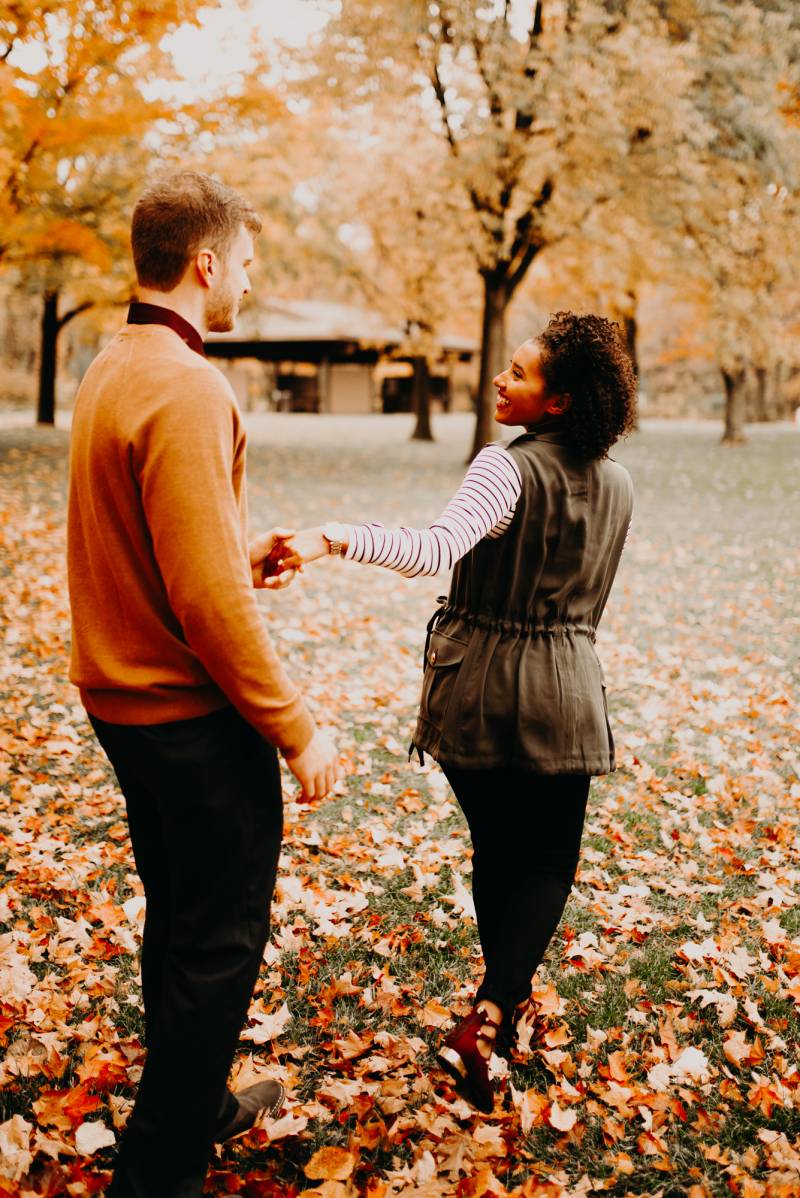 What makes your love special?
We are obsessed with each other. We're the type of couple who is always holding hands and smiling at each other, we just love to lift each other up. Connor is truly my best friend and my partner in life, and I think that makes our love special to us. We've also been through a lot in the past, some people really didn't want us together when we were teenagers but we're both very stubborn people, sometimes to a fault. In our case, our stubbornness worked to our advantage because we refused to let others keep us apart.
What was the theme of your shoot?
We didn't have a theme really. Our session was shot in the fall with beautiful autumn leaves as the colorful backdrop.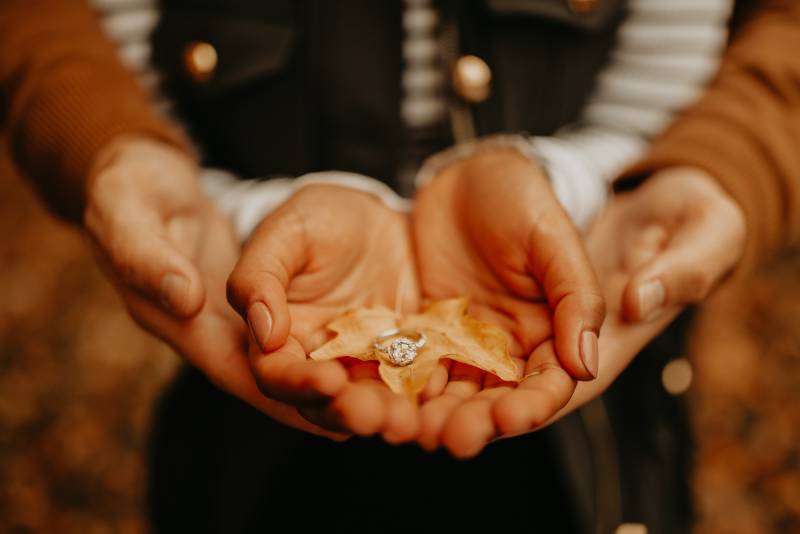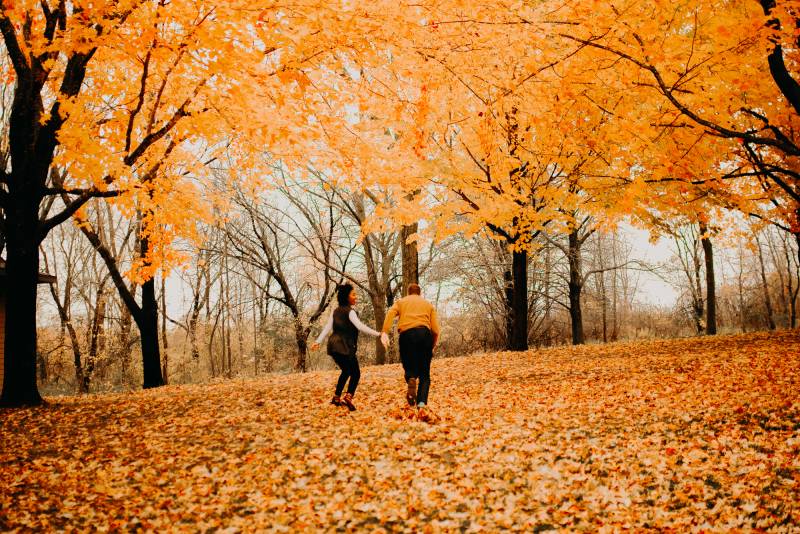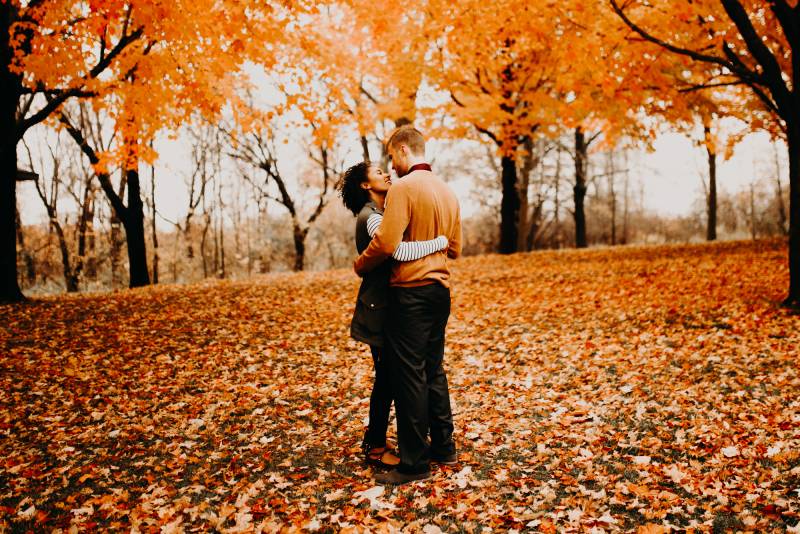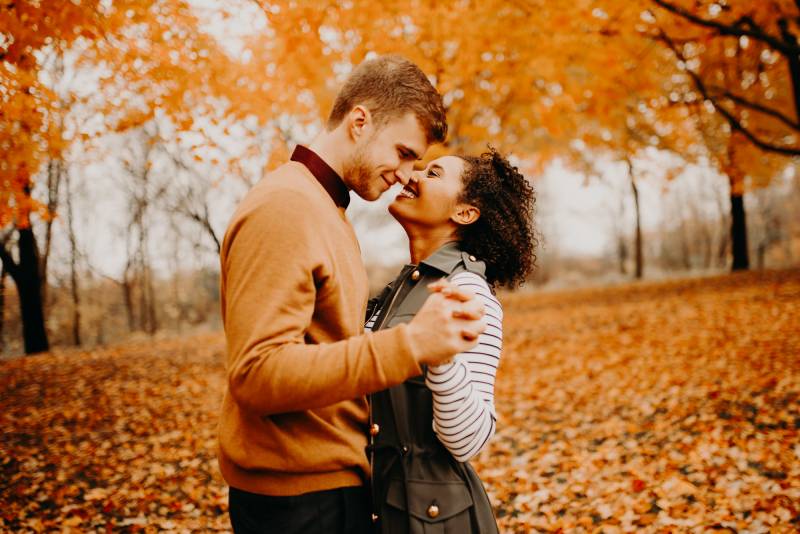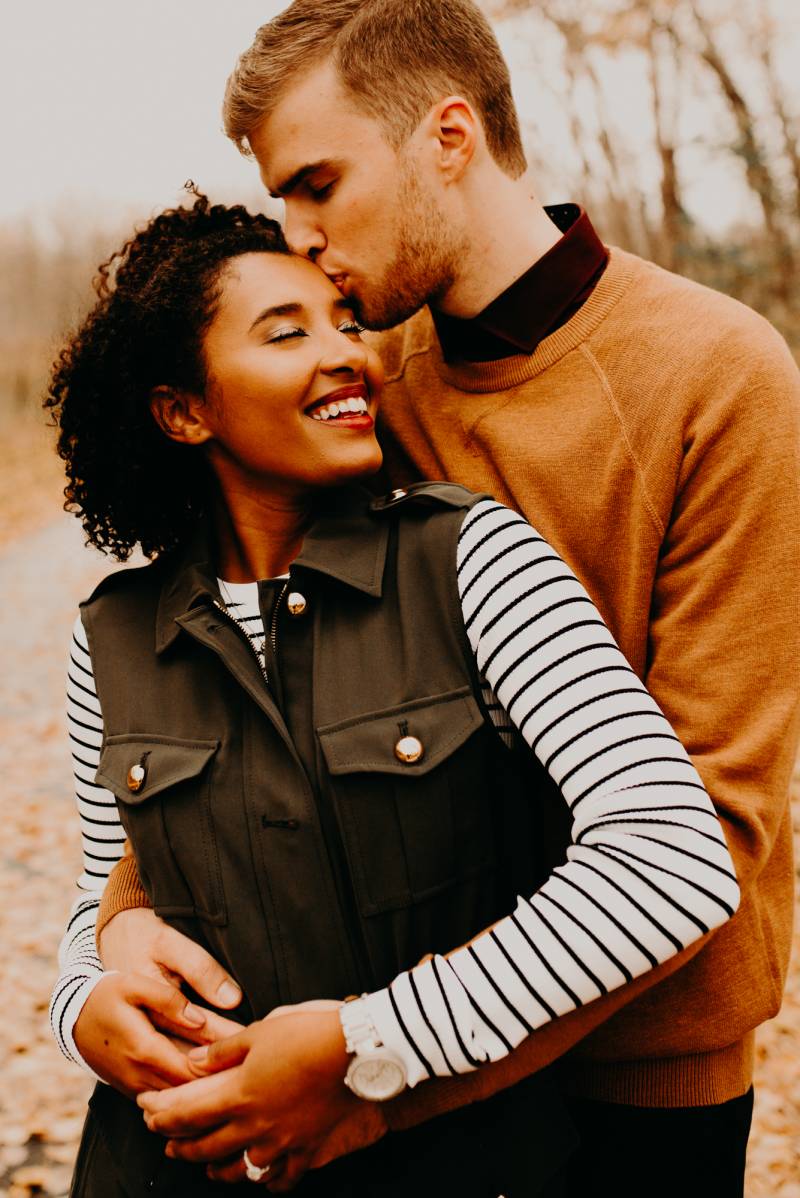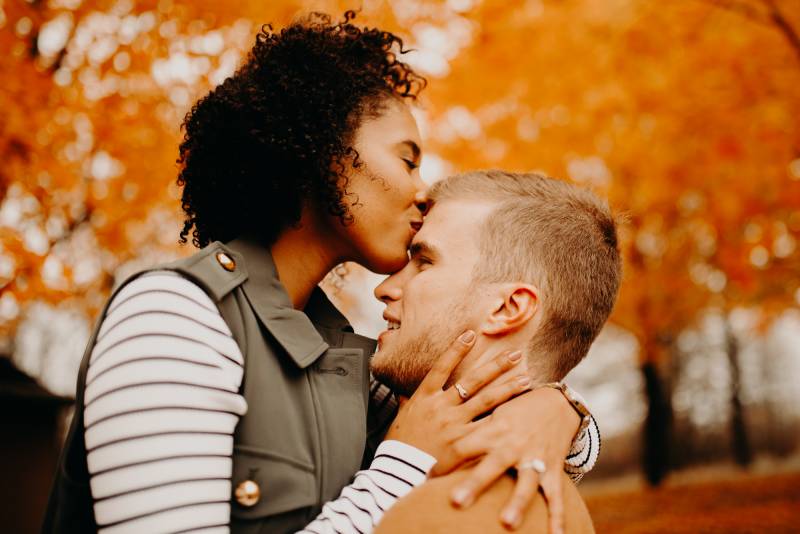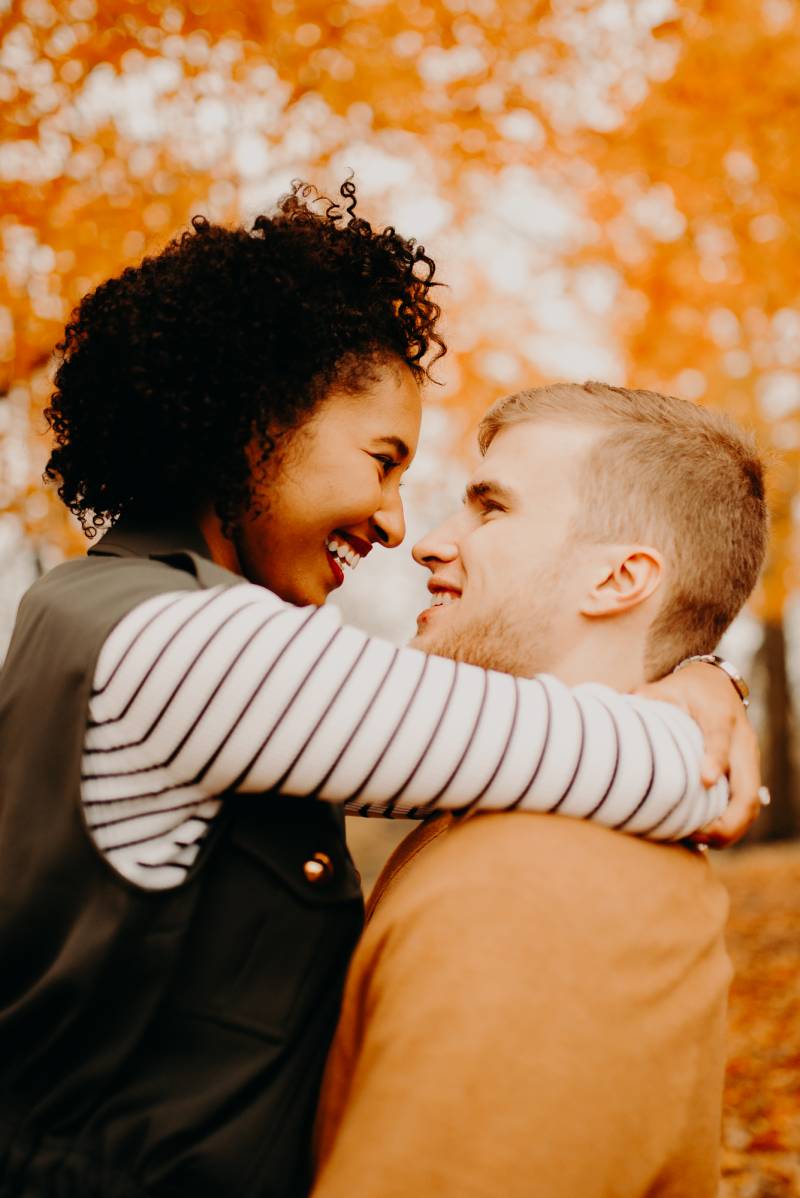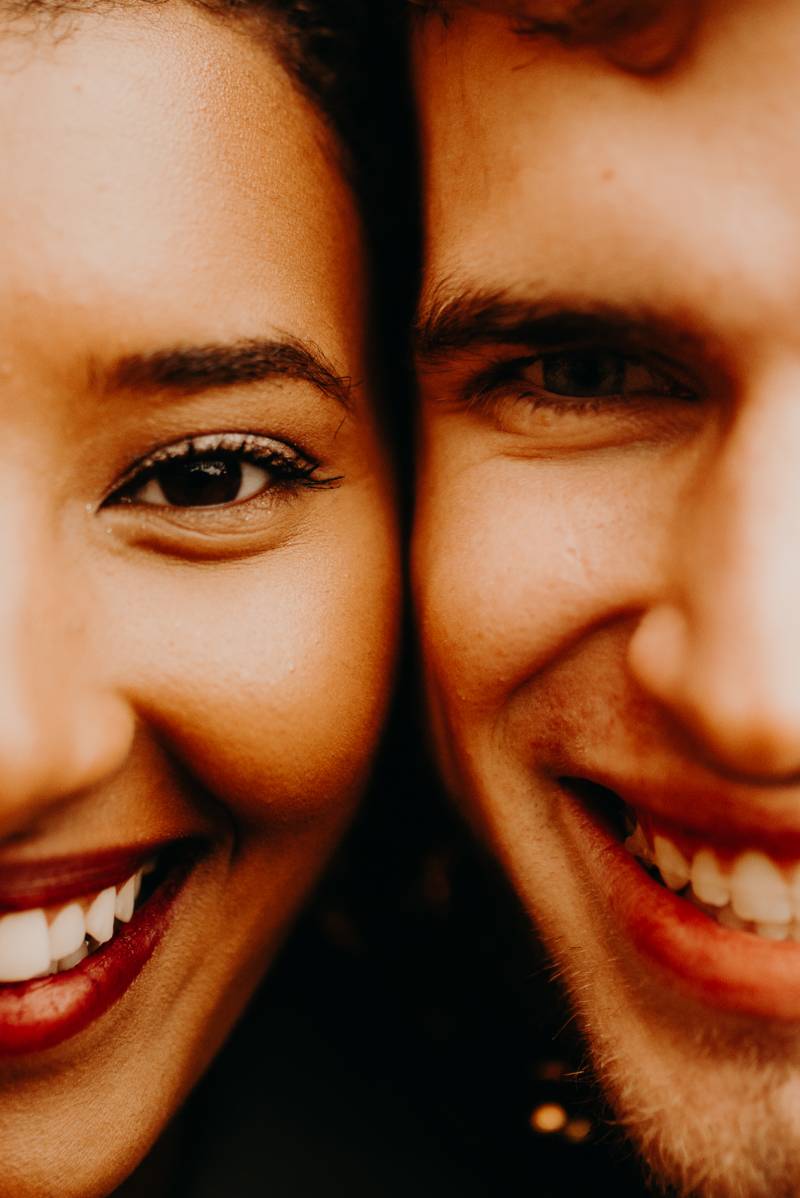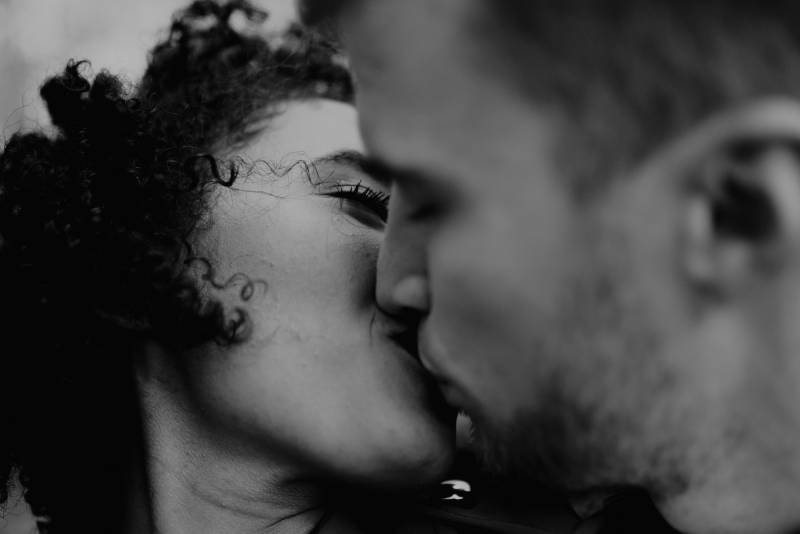 Were there any memorable moments during the shoot?
Our photographer, Shelby, asked us to play our song on one of our phones and just dance to it while she walked around us. We had so much fun being our goofy selves and we were genuinely smiling in all of the photos as a result.
What are you most looking forward to about your wedding?
We are looking forward to celebrating the love we have for each other with all of our friends and family! There have been so many people who have supported us through the toughest times, and we can't wait to have fun and celebrate with them all.
Congratulations to the happy couple! We wish you a fruitful wedding and marriage.