Kendra and Jonathan met in September 2012. It was during Kendra's first semester of pharmacy school when Jonathan slid into her inbox on Facebook. Kendra was new to the area and didn't know many people. Jonathan used that to his advantage in addition to Kendra's birthday, which he leveraged into a date. The rest is history! Before walking down the aisle, this fabulous pair showed off their personalities with a stylish engagement session that features three outfit changes. Take a look at how they rocked the city with the help of Fotos by Fola.
Bride's full name and occupation: Kendra Sutton, Pharmacist
Groom's full name and occupation: Jonathan Phillips, Behavioral Specialist & High school Basketball Coach
Place of residence: Tallahassee, Florida
Engagement Shoot Location: Atlanta, Georgia
Wedding Date: November 10, 2018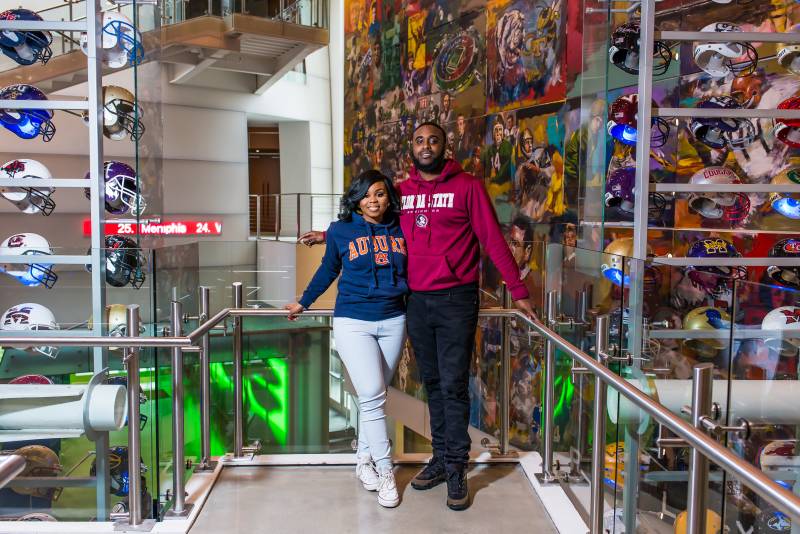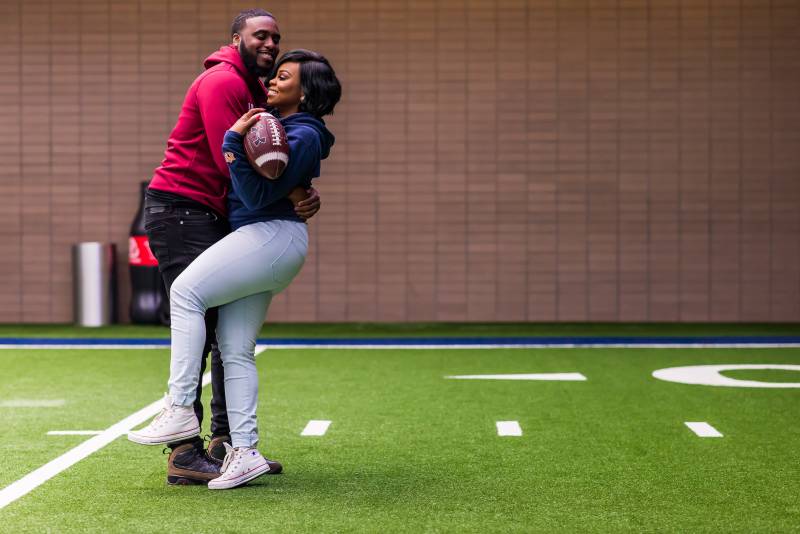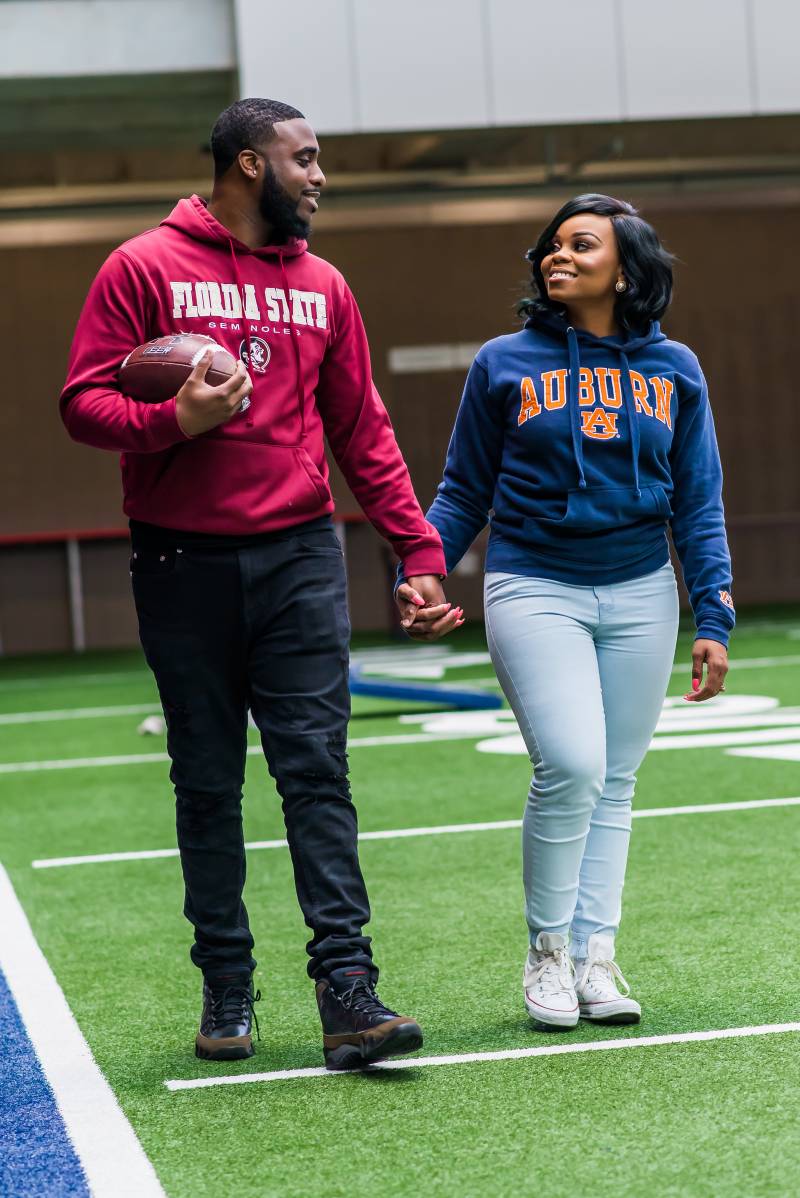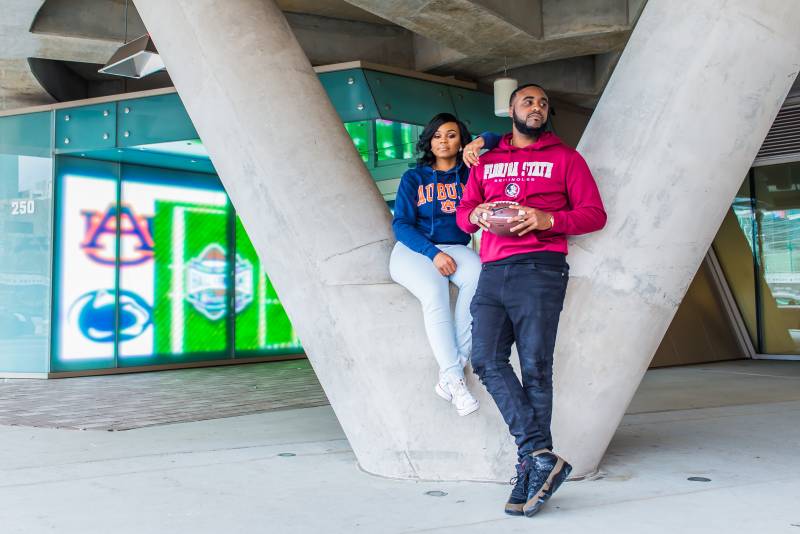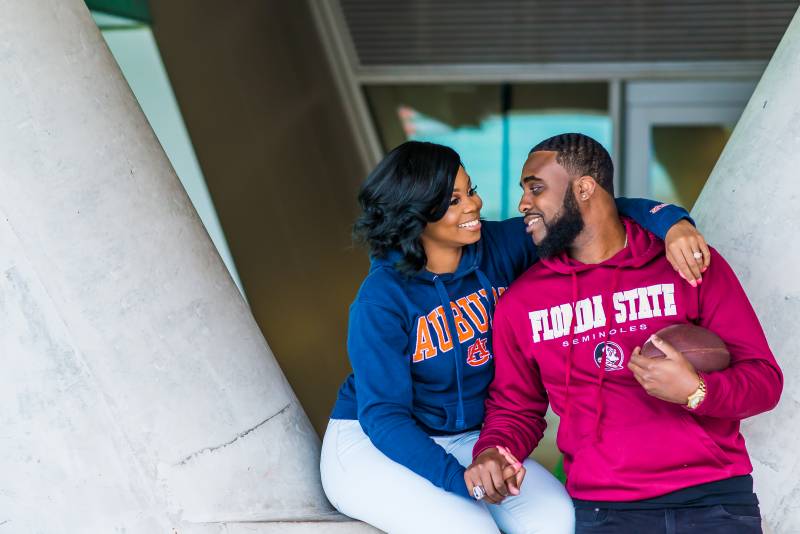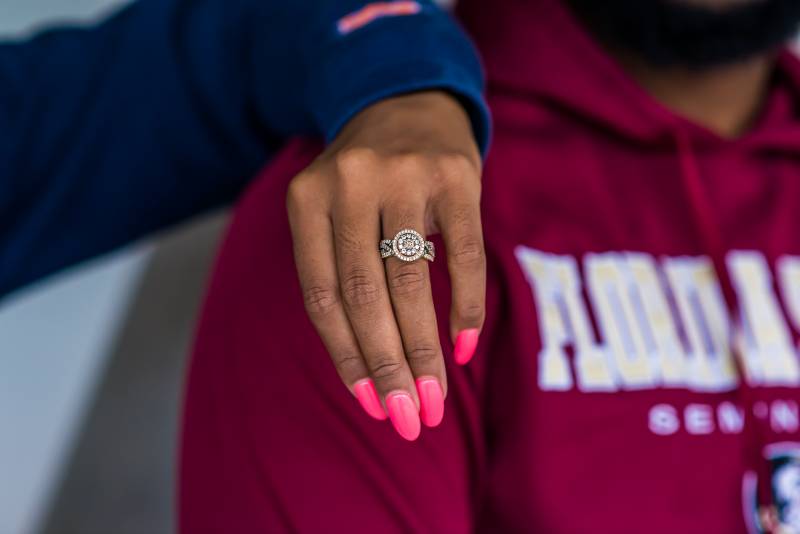 Engagement story:
Jonathan randomly took me to look at rings before he even thought of proposing. He found out I didn't want the traditional engagement ring. Instead, I wanted rose gold with chocolate diamonds. Once he was ready to propose, it wasn't hard to find the perfect ring.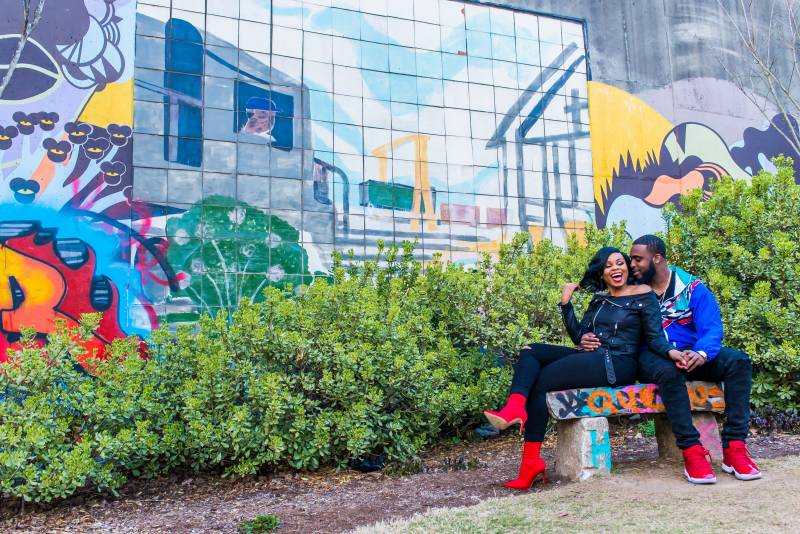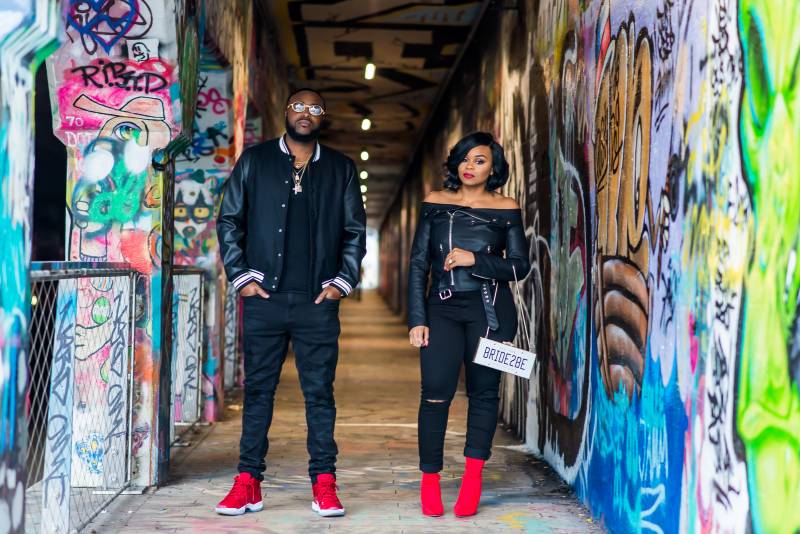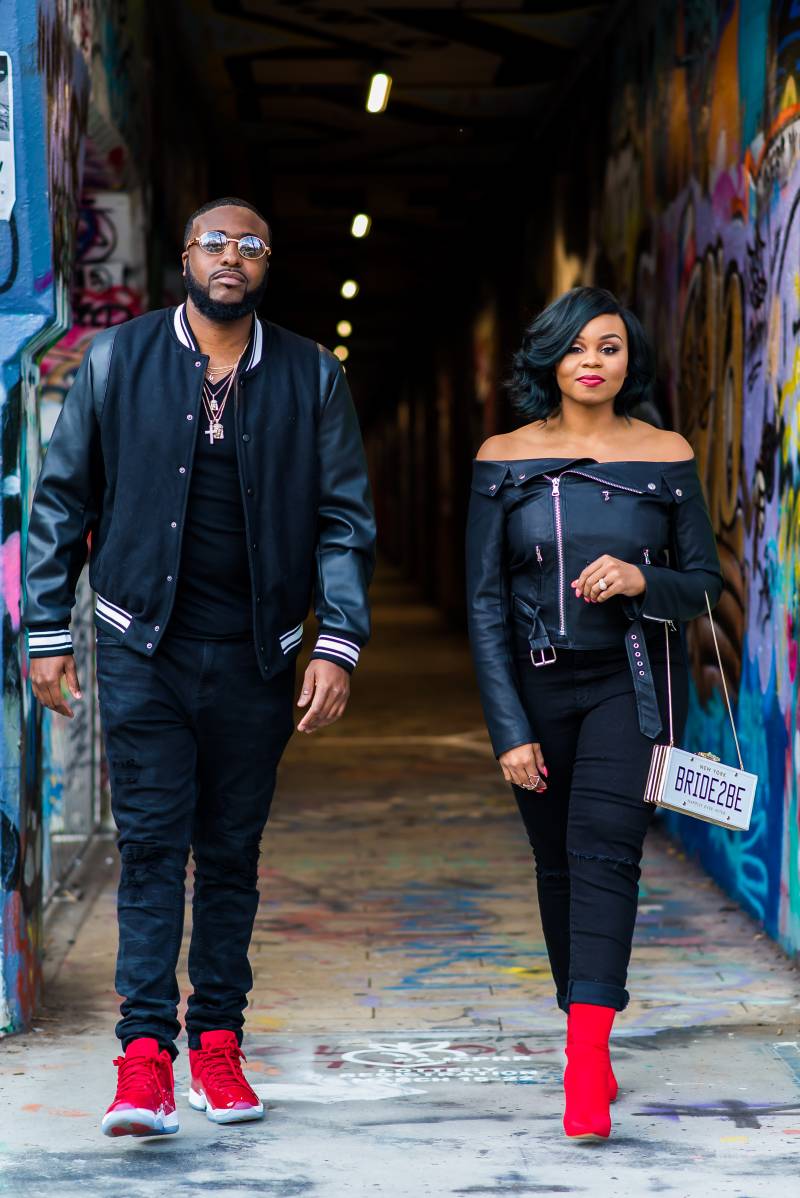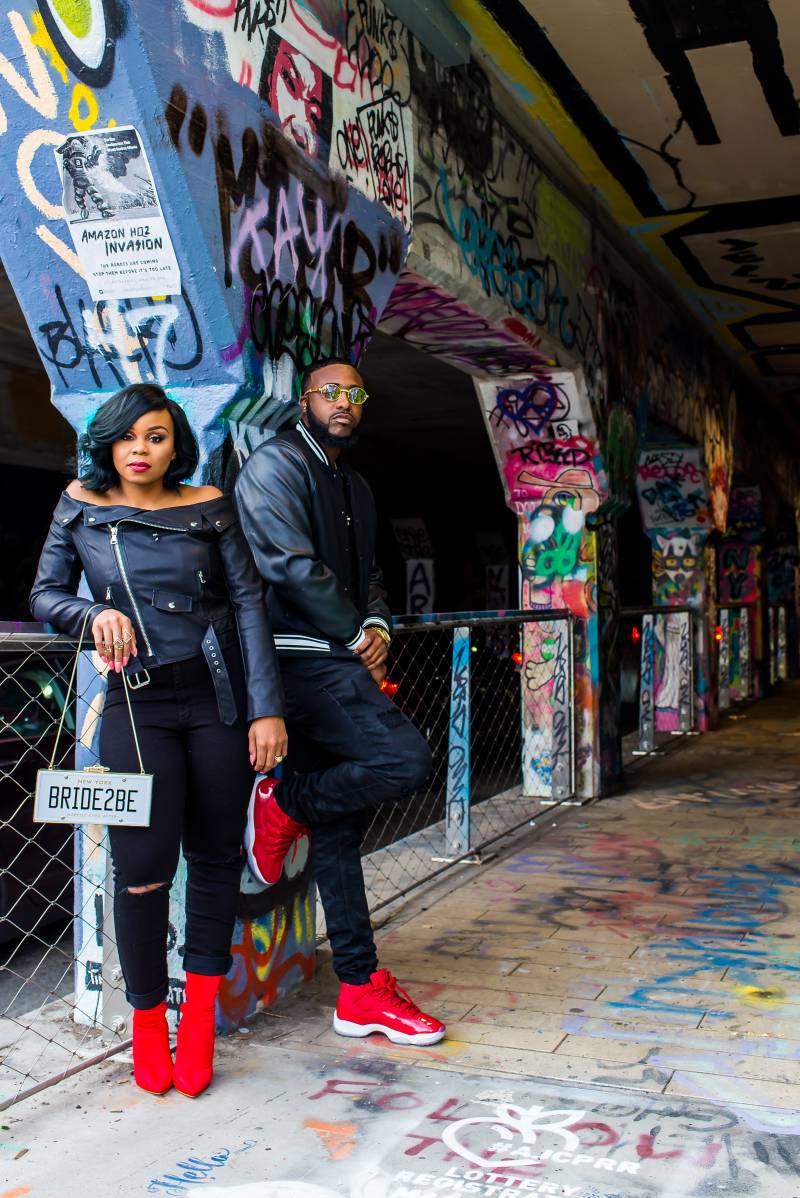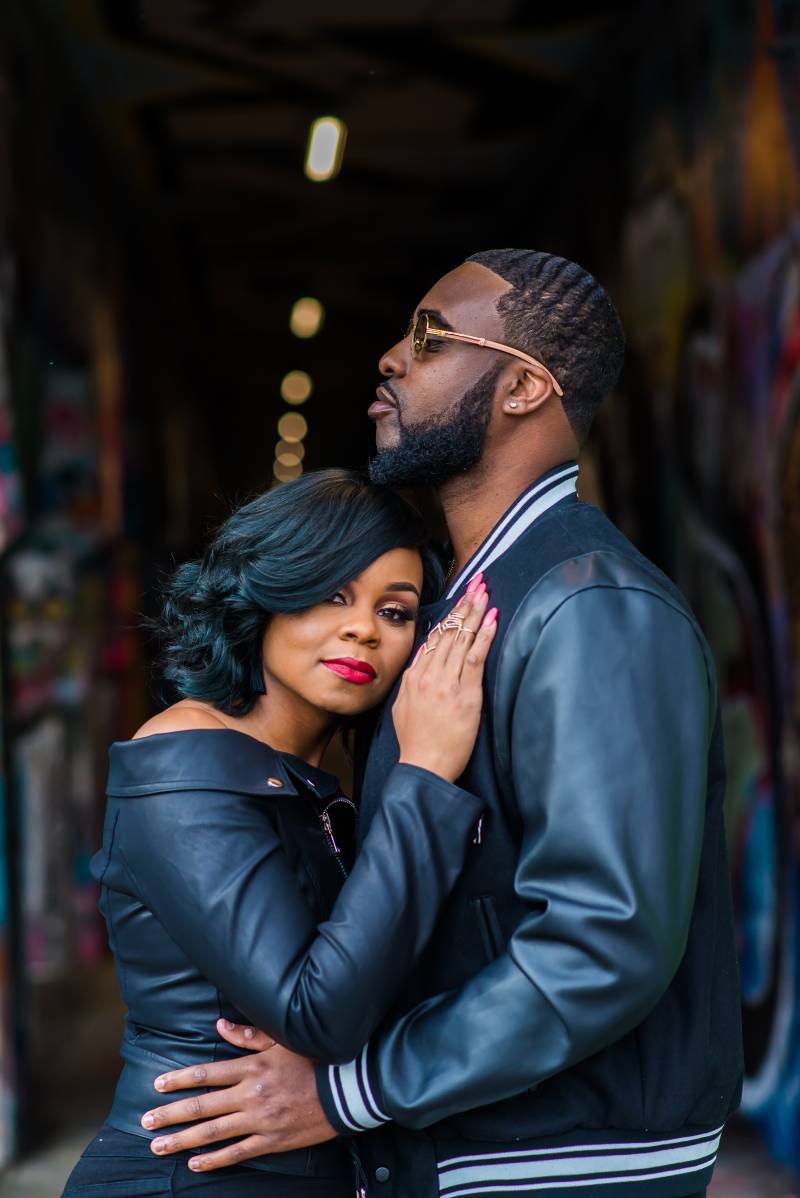 For the Groom: Walk us through the behind the scenes of creating this special day.
I proposed at Kendra's pharmacy school graduation party. All of her friends and family came to town, so this was a perfect time. With help from my mother, sister, and cousin; Jonathan came up with a creative plan. I had Kendra's son go up and give a speech about her. Once her son was done talking, he handed her a big box.
Inside the big box, were smaller boxes inside of boxes. In the final box was a pill bottle that held the ring. The bottle read "Take immediately to make me the happiest man in the world. No refills. One dose will last a lifetime." Jonathan then got down on one knee and popped the question!
What makes your love special?
We are great friends. We love watching football and playing ESPN Fantasy Football.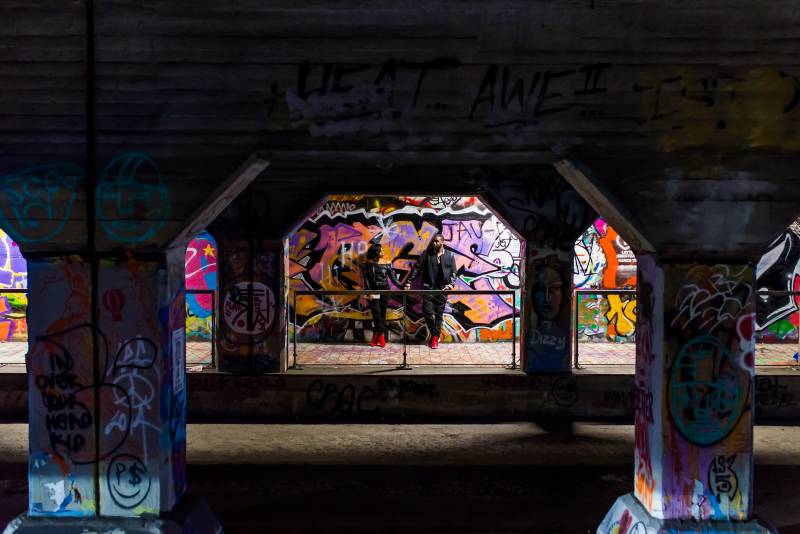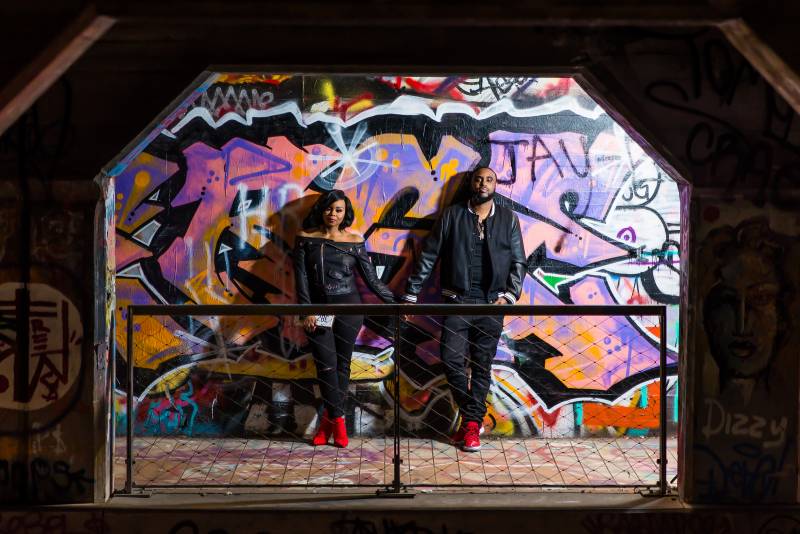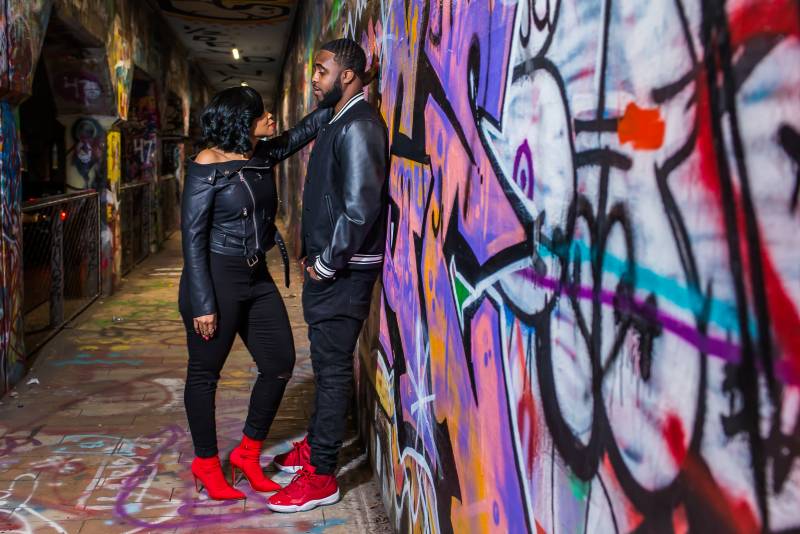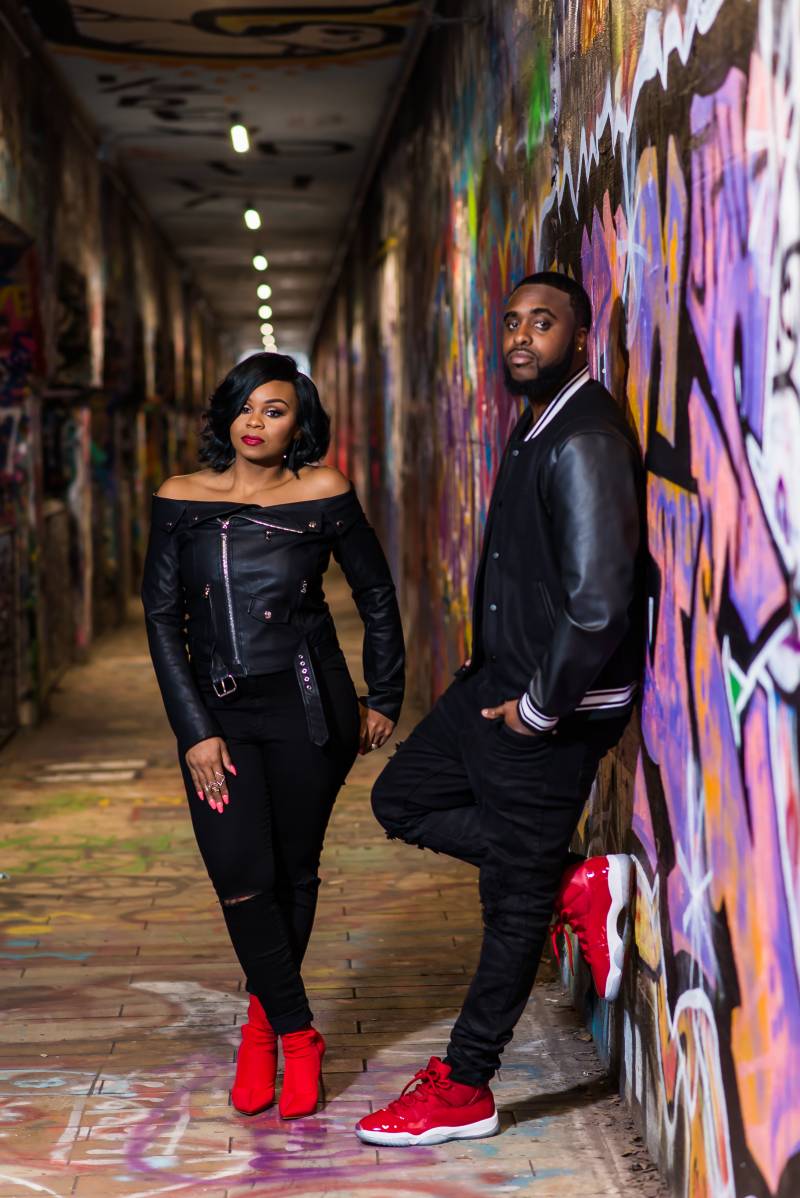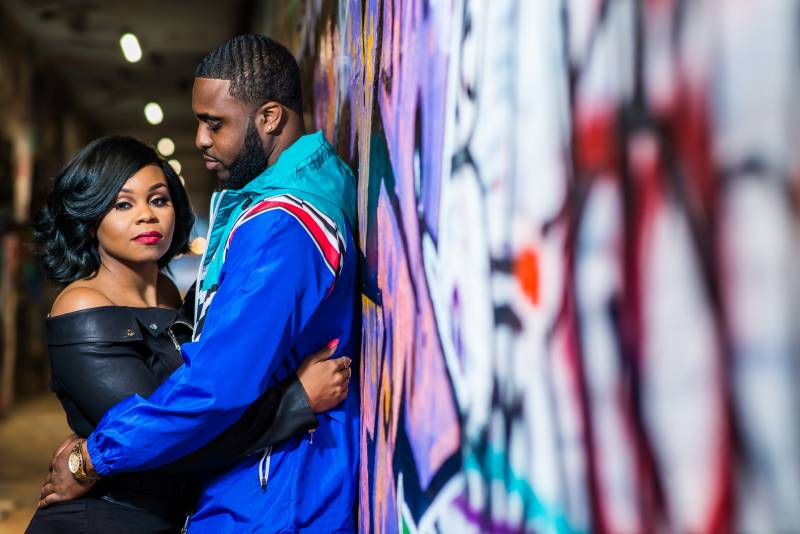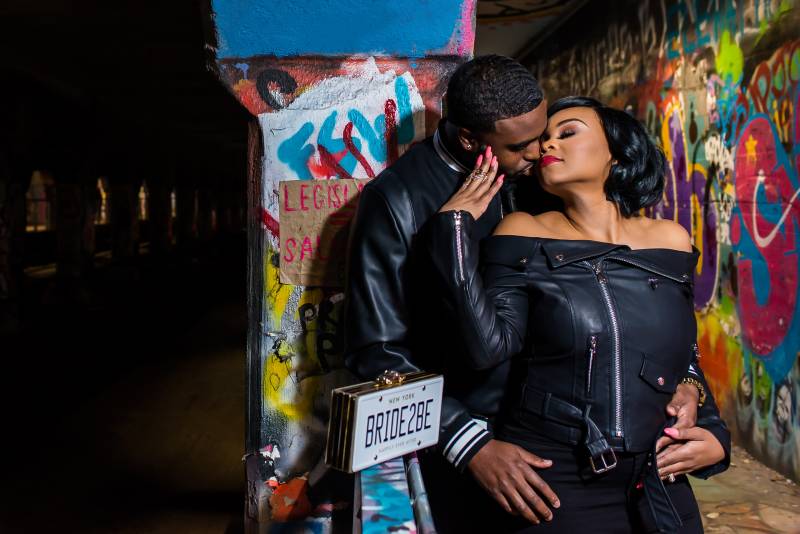 What was the theme of your shoot?
Our engagement session had three themes: A collegiate walk down memory lane at the College Football Hall of Fame, an urban graffiti showcase at the Krog Street Tunnel, and a formal night taken downtown. Our shoot gave versatility while showing a small glimpse of who we are.
Were there any memorable moments during the shoot?
The entire shoot was a lot of fun, but the college football session was our favorite. We both love sports with football being our favorite. I'm an alumna from Auburn University and Jonathan is an alumnus from Florida State University. Being able to represent our favorite teams while "playing football" helped us have fun while getting great shots is a moment we'll never forget.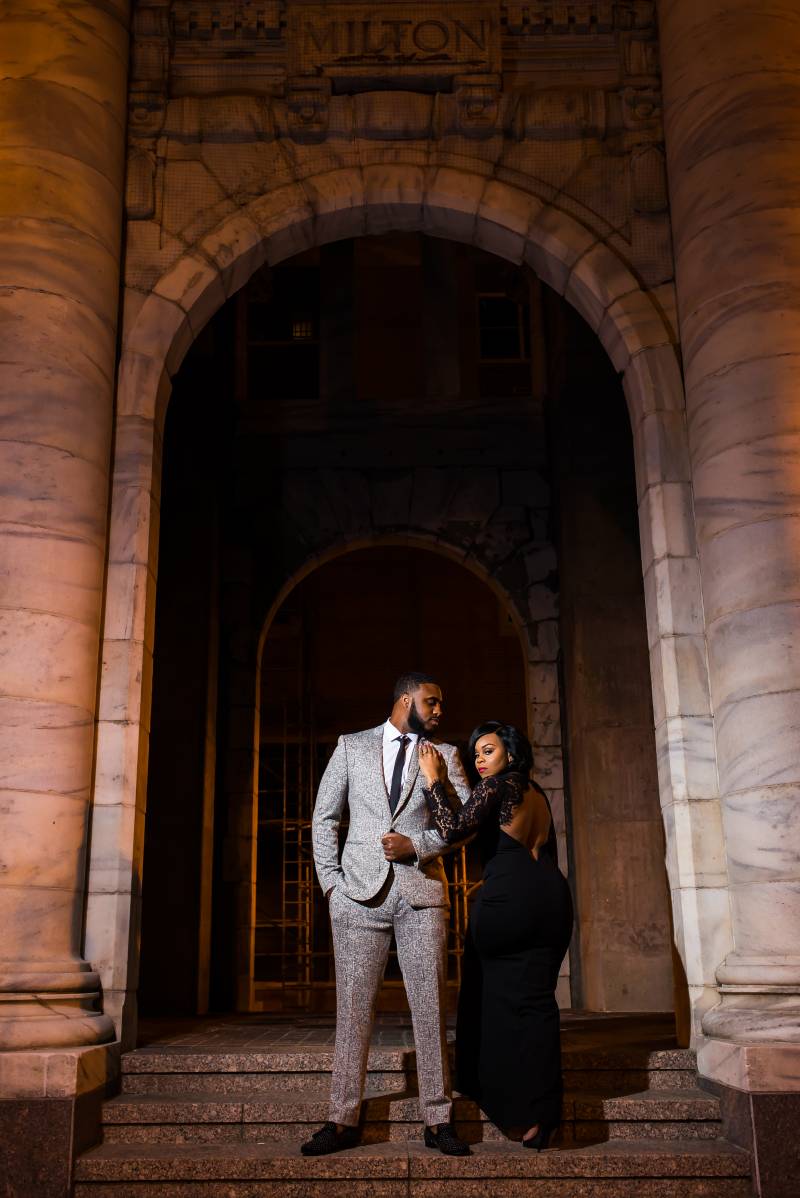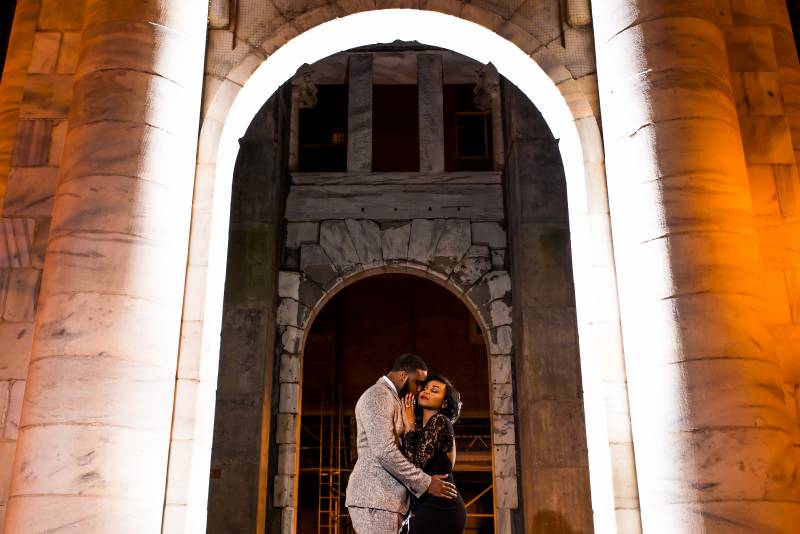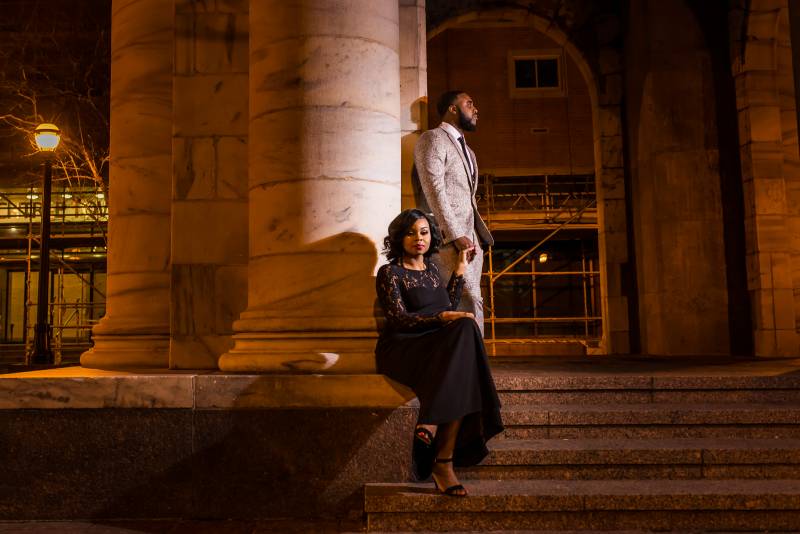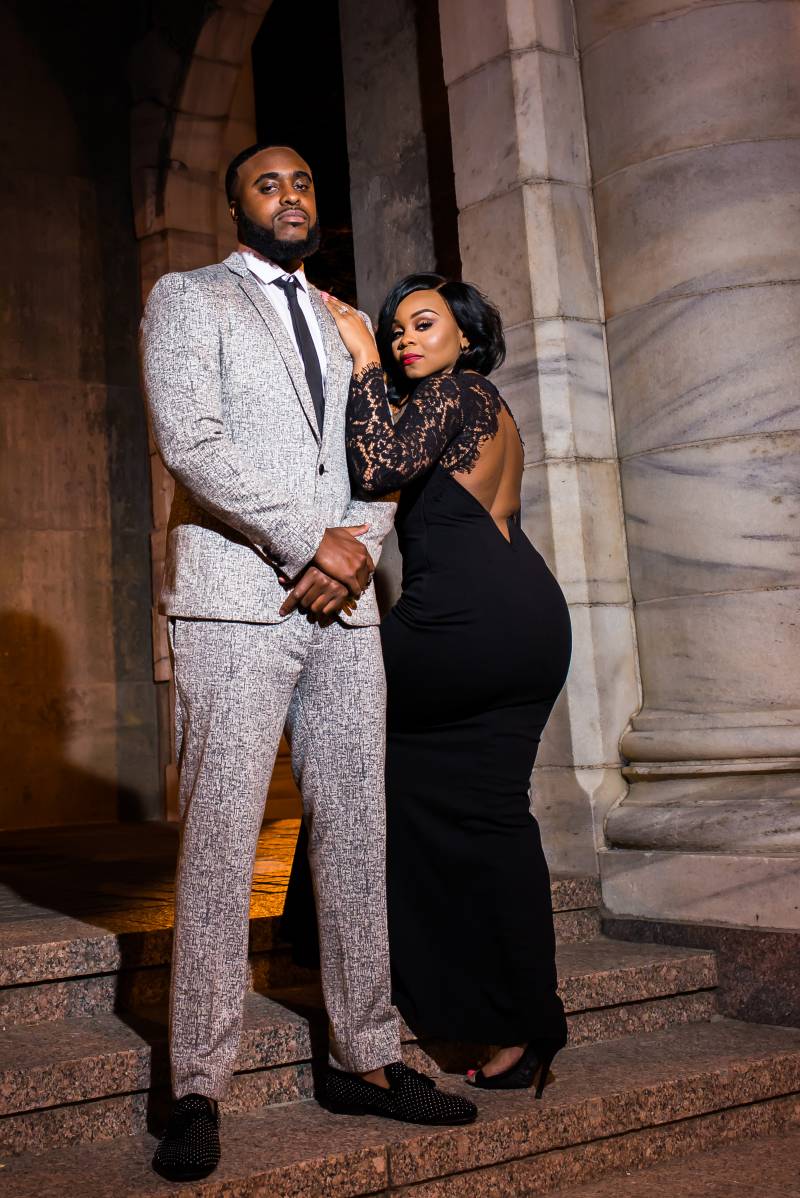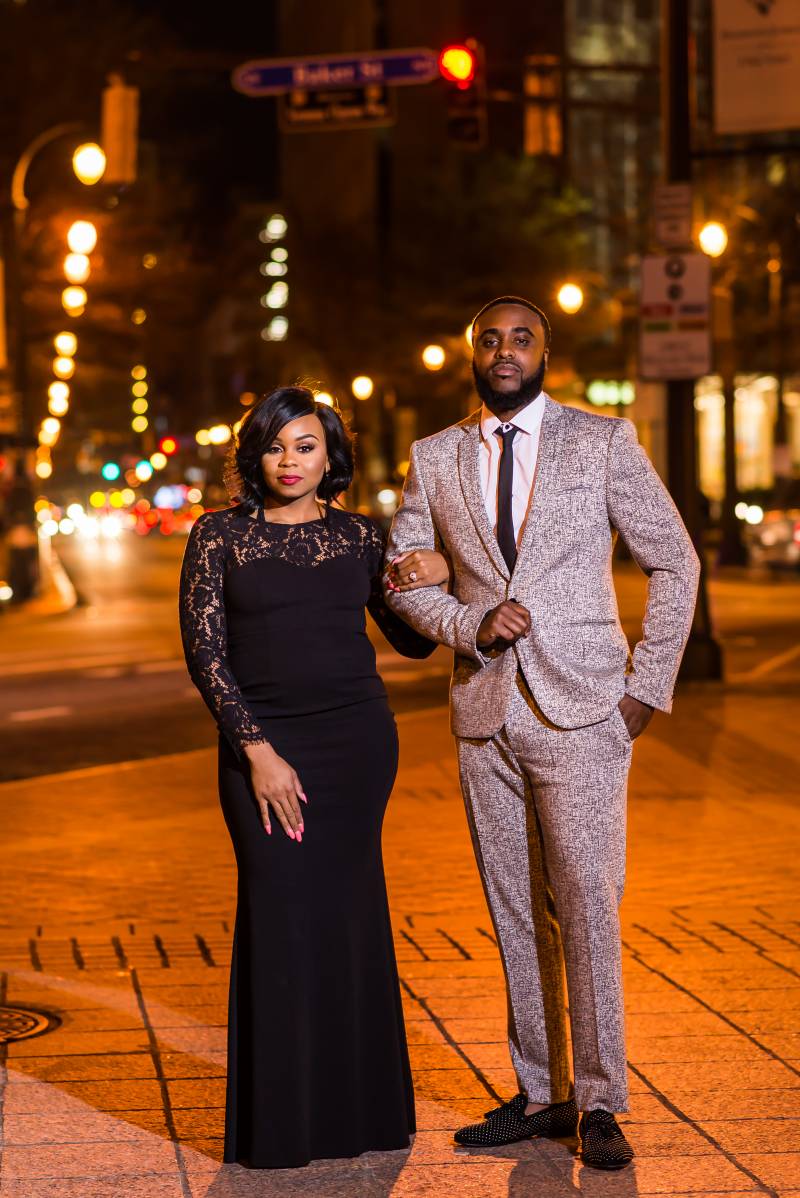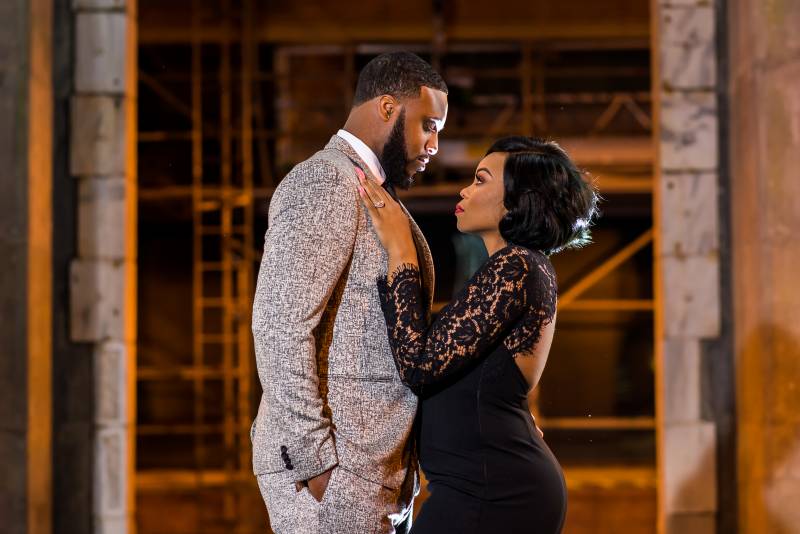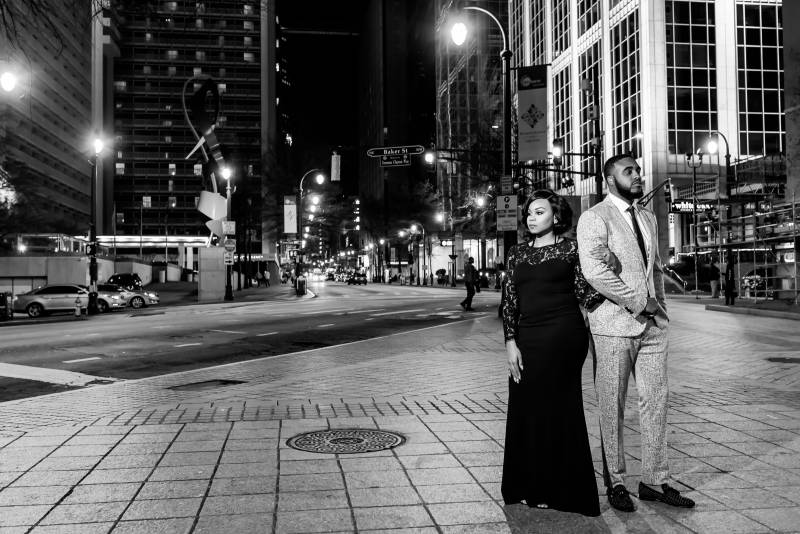 What are you most looking forward to about your wedding?
We're looking forward to the turn-up and seeing our family and friends, of course!
Have you started planning your wedding?
Wedding planning has been lots of fun with choosing vendors, decor, and tastings. As time is winding down, it's becoming more and more stressful.
What are you most looking forward to about your wedding?