If Alexus' mother tells the story, she and Julius met at the local grocery store. They had just moved to Rockford in 2006, and while shopping, Alexus' mother noticed a group of Guilford Football players and decided to inform them that my sister and I had just transferred to the same school. A few months later, Julius and Alexus were formally introduced by a mutual friend and dated for a few months in high school, but only started going steady on February 15, 2011, while they were in college. The pair continued dating for the next six years and eventually fell head over heels for each other. Check out Alexus and Julius' sentimental wedding day at the Barrington's White House in Illinois, captured by Jennifer Jinkens.
Bride's full name, age, and occupation: Alexus Edmonds-Haynie, 27 Medical Science Graduate Student, Hampton University
Groom's full name, age, and occupation: Julius L. Haynie, 27 Aerospace Quality Engineer
Photography: Jennifer Jinkens Photography
Place of residence: Rockford, Illinois
Wedding date: June 17, 2017
Wedding location: Barrington's White House, Barrington, Illinois
Wedding theme: "Legacy of Love," a theme that was based on the deep connection with our families. As family oriented people, we wanted to make sure to incorporate our families' legacies in different ways throughout our wedding day. Barrington's White House held emotional and symbolic value because my grandfather, Willie Curtis, moved our family into Barrington from Chicago, during a time when not many African American families were living there. My Ivory dress, which I wore in honor of Julius's late grandmother, Ivory Mae Farley, who was very influential in the man he has become today. We also displayed photographs of our late grandparents on the head table during our reception as a symbol of respect and gratitude.
Honeymoon Destination: Grand Riviera Princess Resort; Riviera Maya, Mexico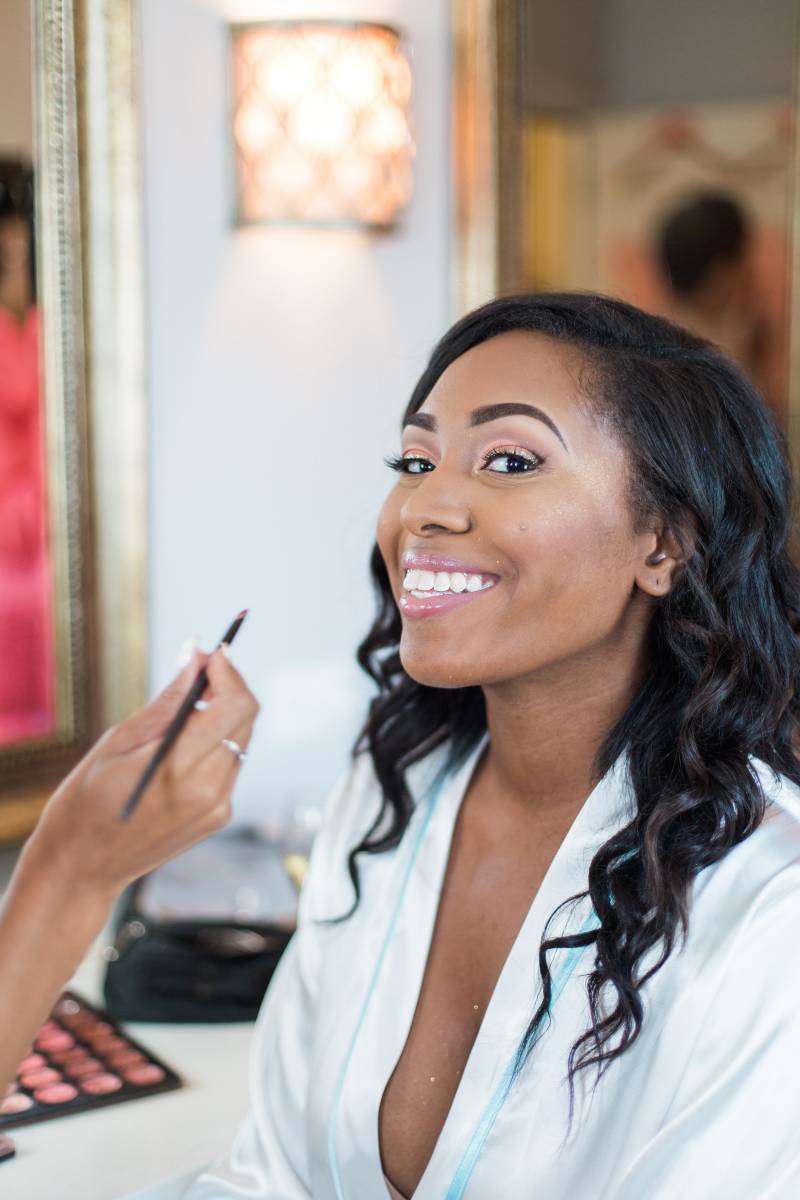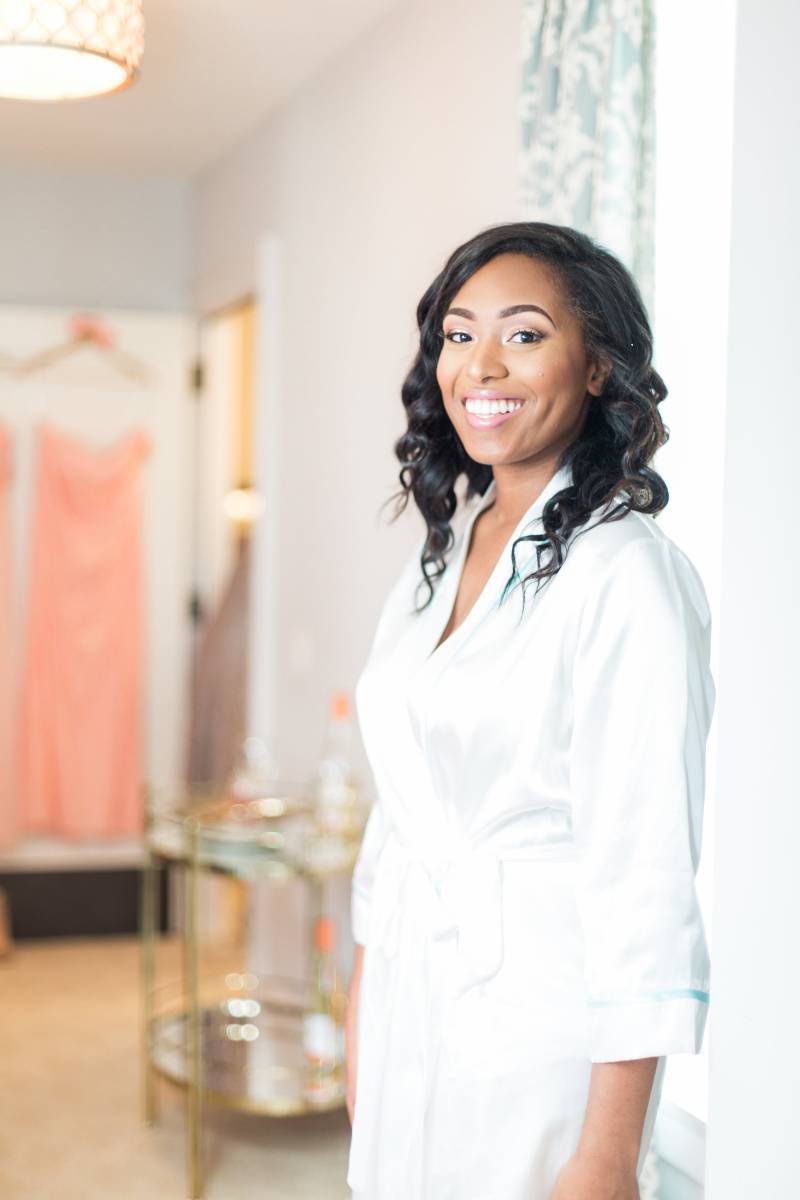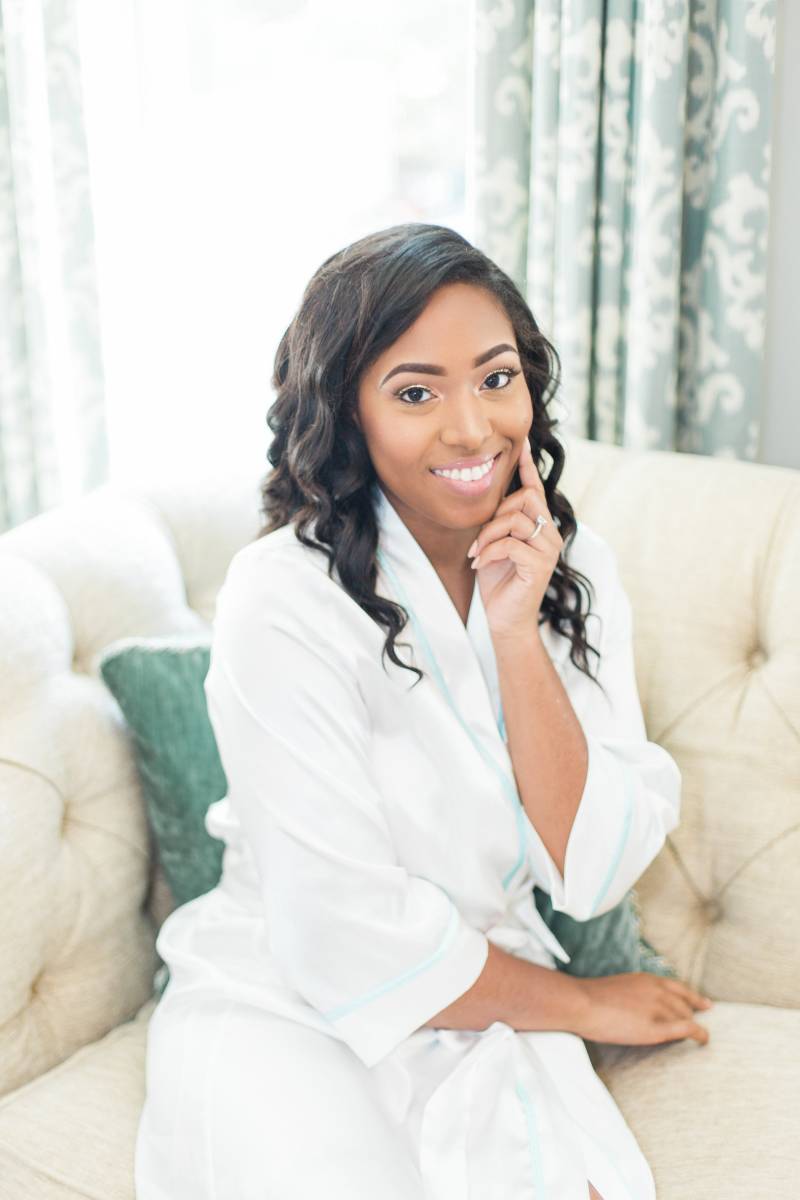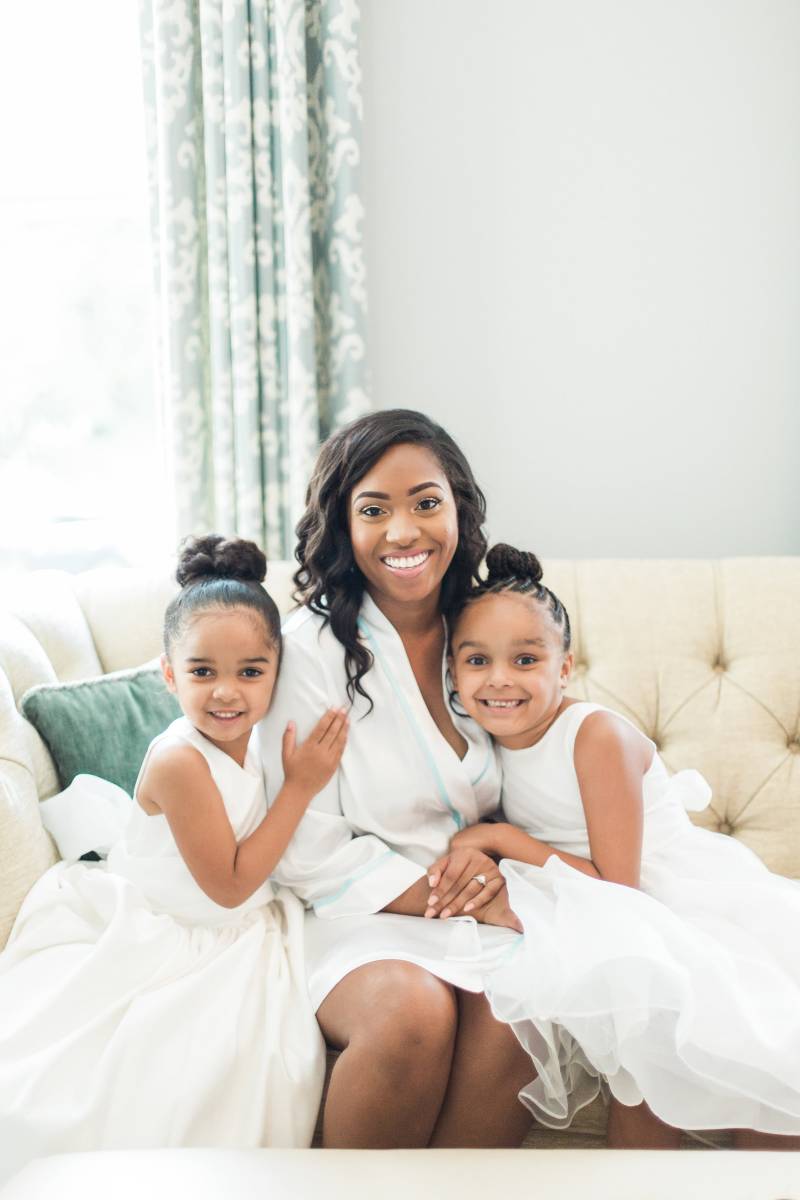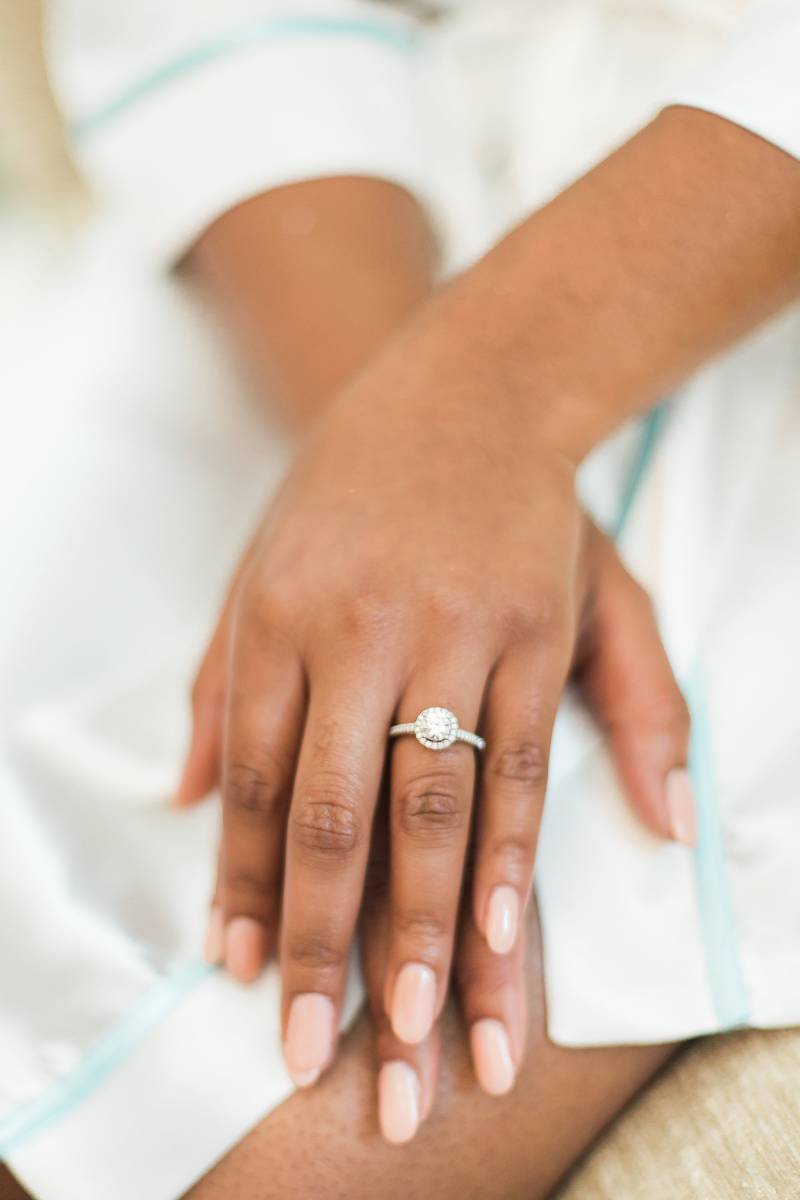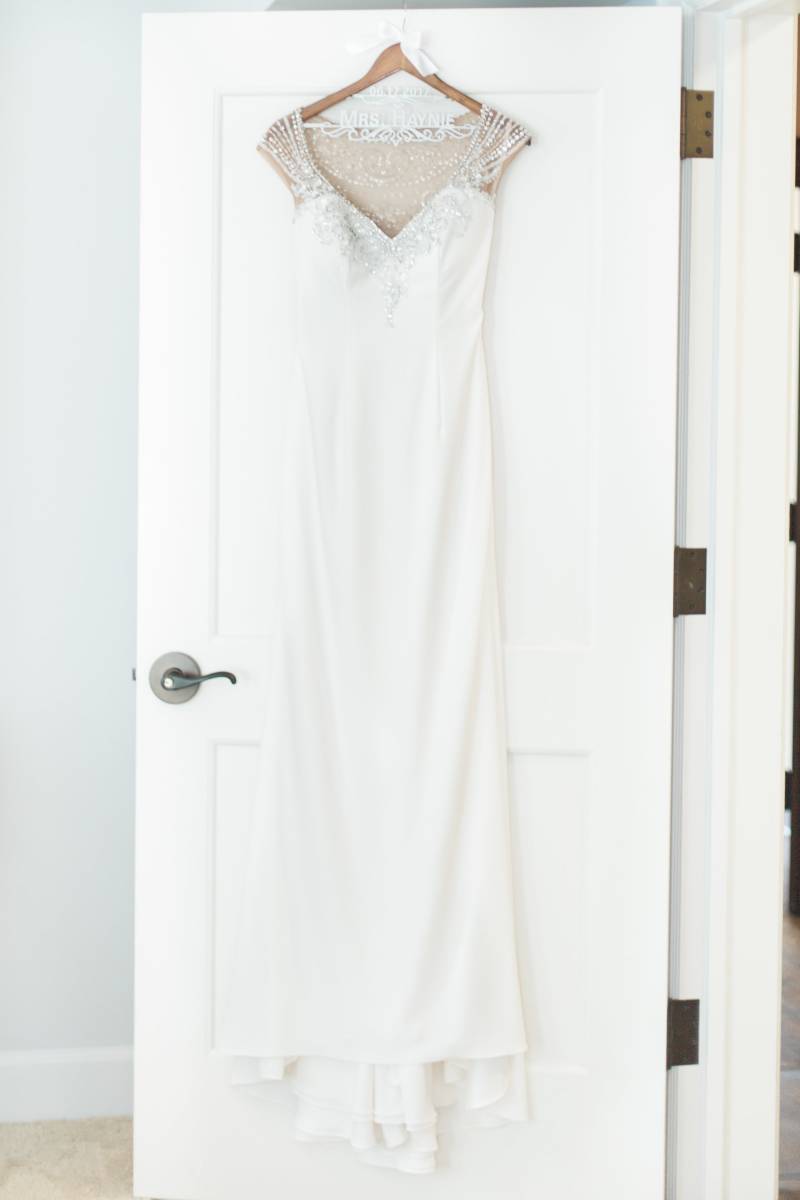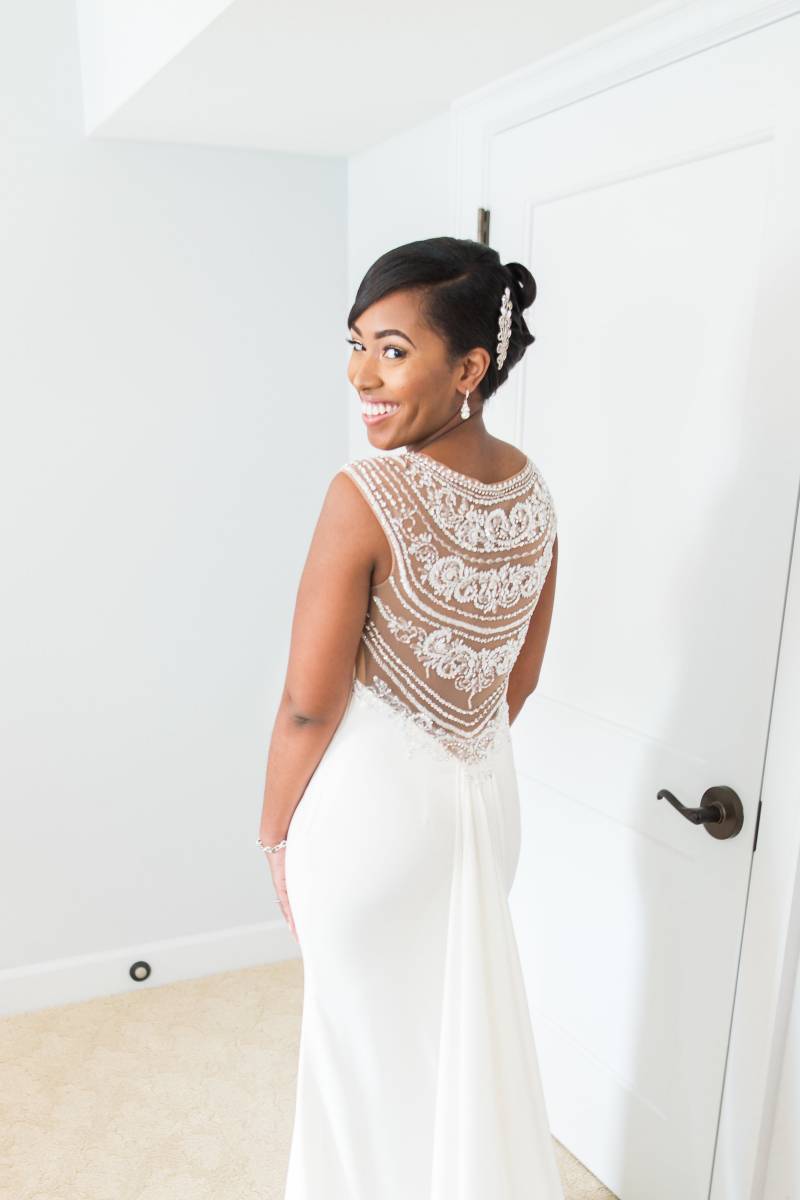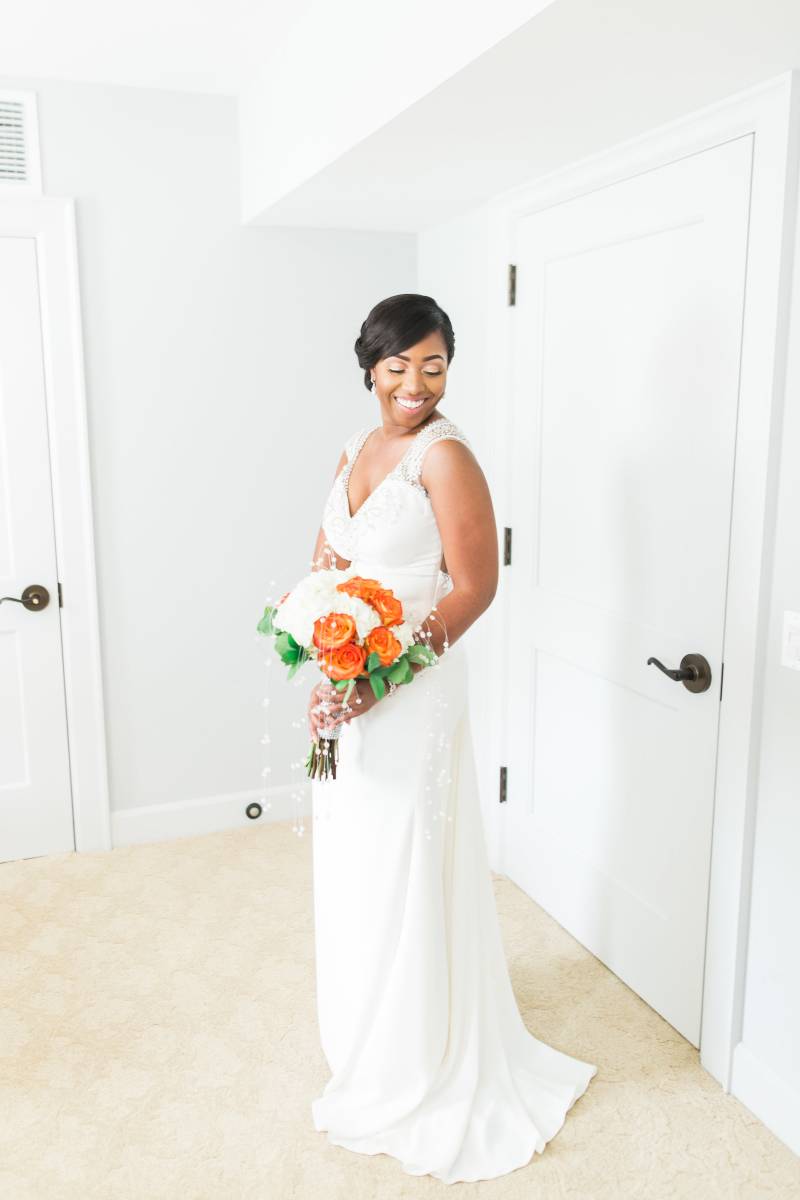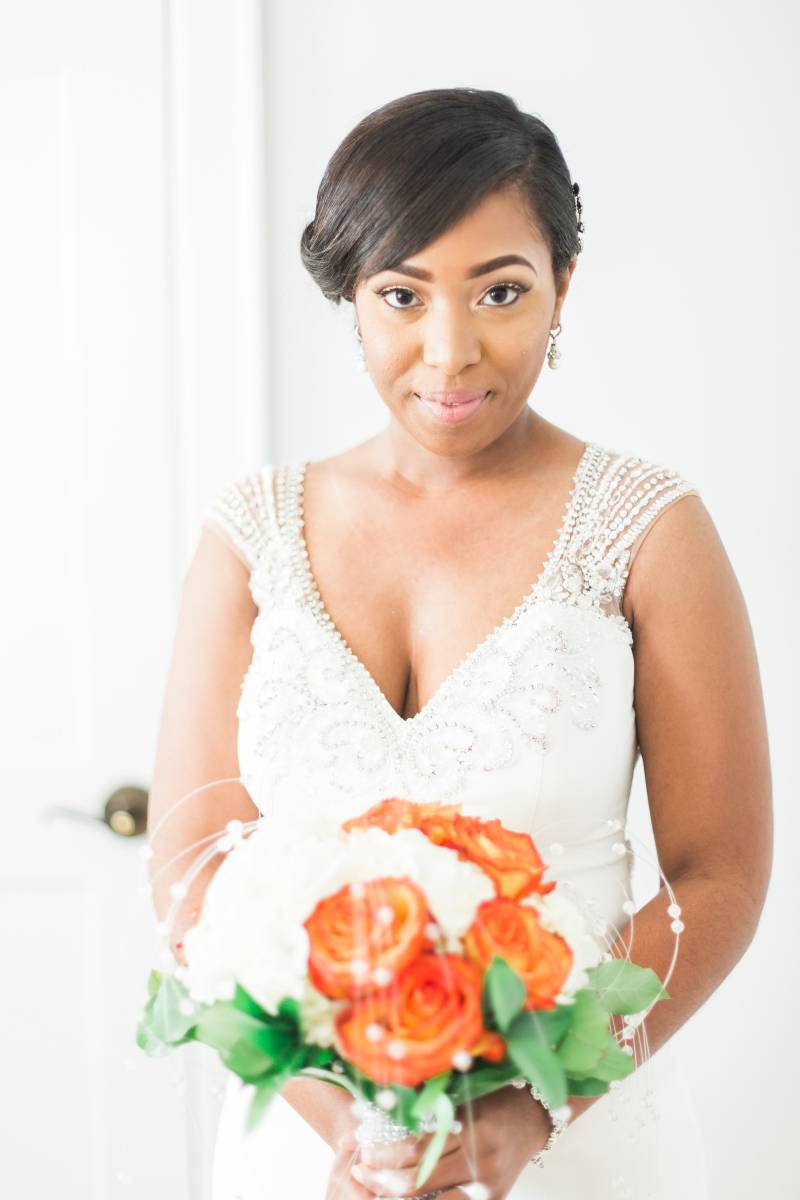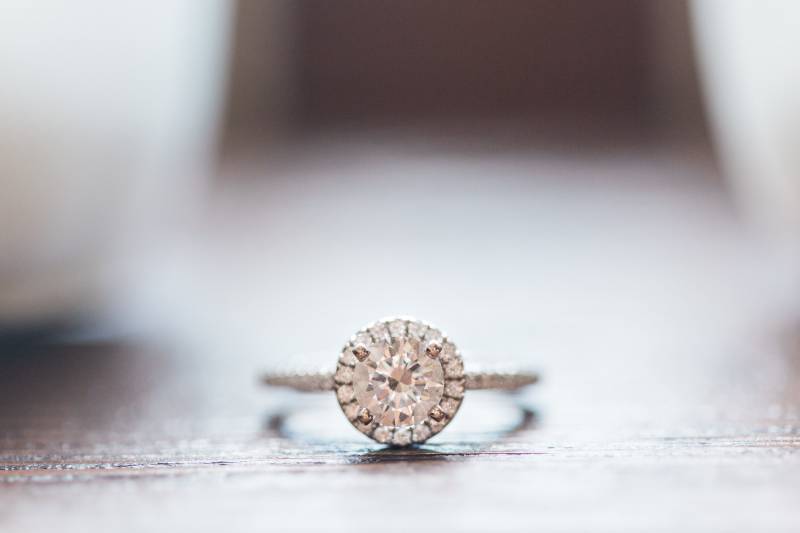 Engagement story:
Julius proposed on March 18, 2017. It was his birthday on March 16 and we decided to celebrate it in Chicago that Saturday. The day started at the Movie Bistro Dine-In Theater, following the movie and lunch, we headed downtown for what I thought would be a night of birthday celebrations. Soon we pulled up to an industrial building with a sign, Chicago Helicopter Experience. I thought this is an adventurous birthday, but did not read too much into it due to Julius' interest in aerospace. Once we got into the building, we had a small introduction and prepared for our evening tour over Chicago's beautiful Lake Michigan skyline.
I was completely terrified to get in the helicopter, but I played it off being that it was Julius' birthday. Midway through the tour, I could hear Julius' conversation with the pilot through my headphones as he asked for everyone's attention. As I turned to look at him, I saw him holding a ring box and I immediately started to cry. He then held my hand and said, "will you marry me?" I couldn't stop the tears, frantically repeating "Oh my god, oh my god!" And eventually mumbling yes! The pilot and two other passengers cheered for us. It was the most amazing moment.
What makes your love special?
What makes our love special, is that more than half of it has been distance. From 2008 to 2012, Julius lived in Virginia, attending Virginia State University. While I lived in Illinois, attending Lake Forest College from 2009 to 2013. Now, I am living in Hampton, Virginia completing my Master's degree in a two-year program at Hampton University. Despite the distance, Julius and I have worked hard to maintain our relationship with frequent visits, Facetime, and daily phone calls. I think out of sight does not have to be out of mind, if both partners are actively participating in the relationship's survival.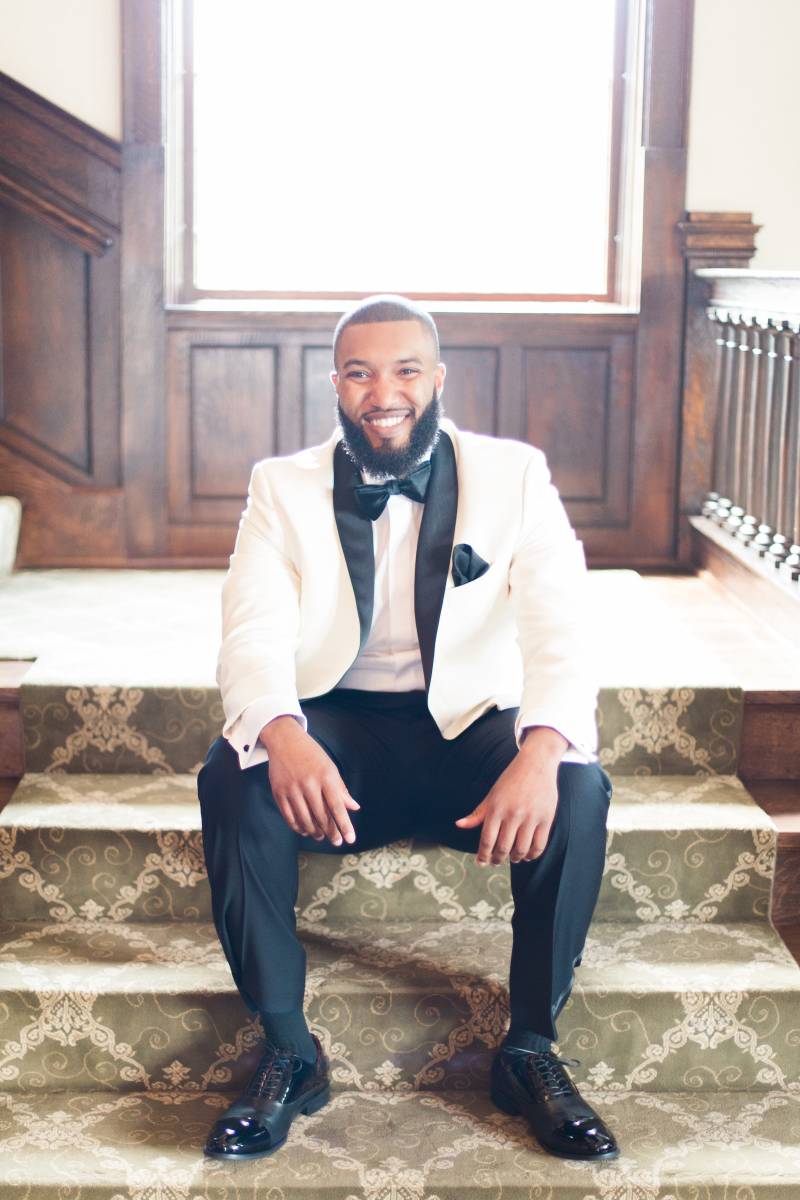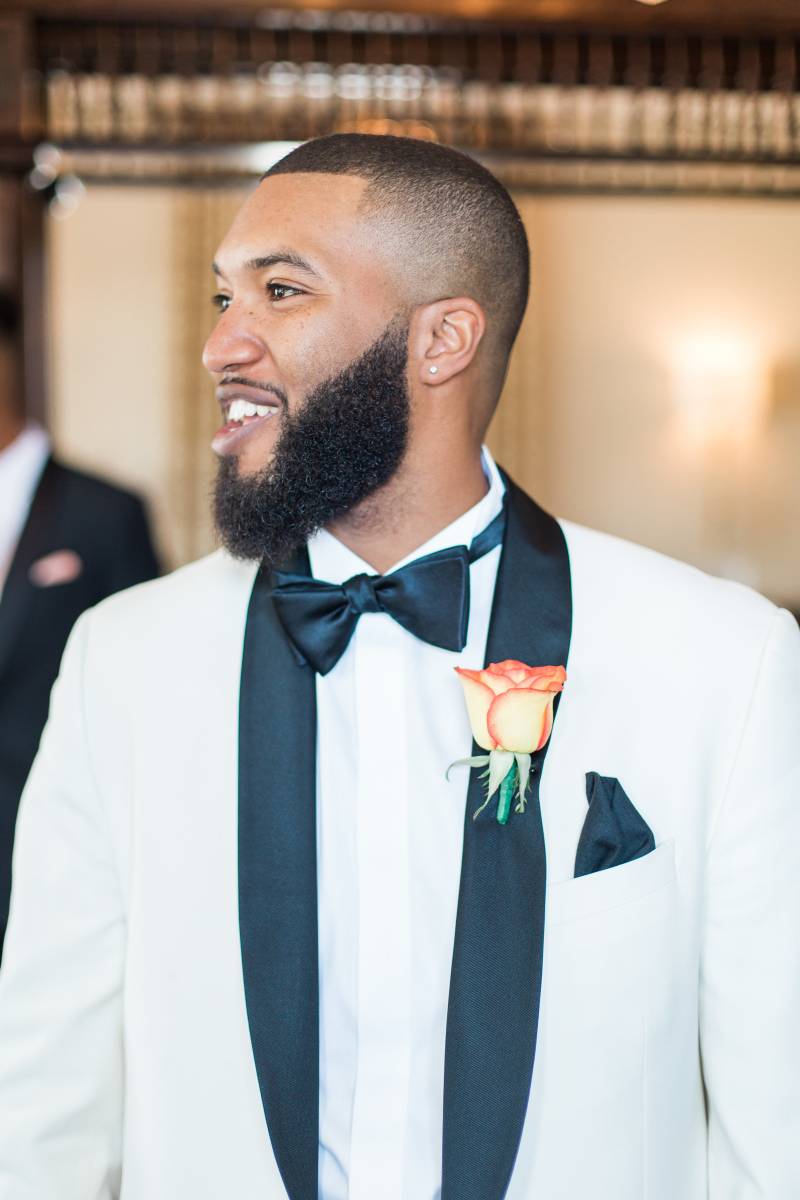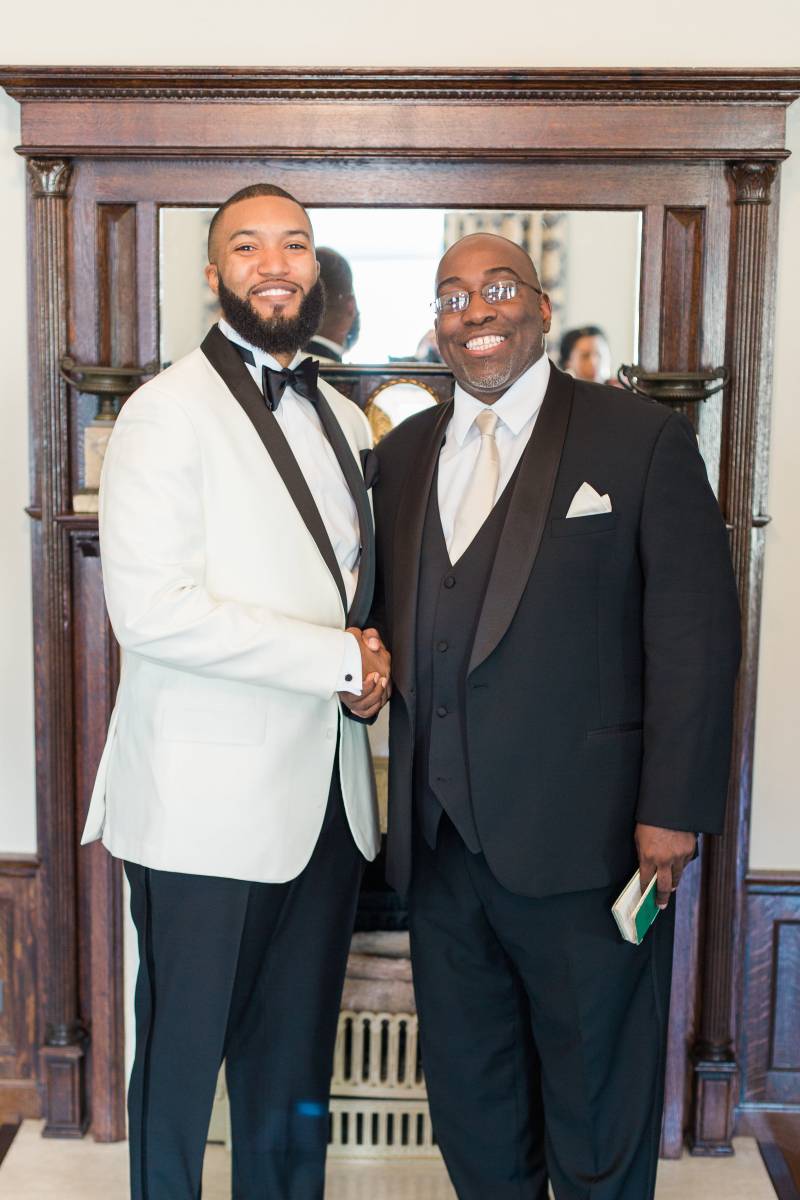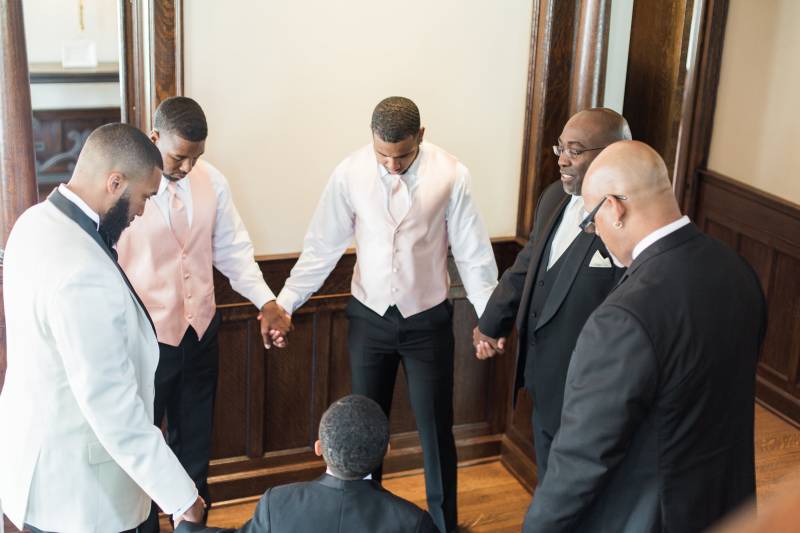 From the Bride:
I felt a mix of emotions; anxiousness, happiness, excitement, but mostly joy. I had never felt joy like that before. The entire day was more than I could've ever imagined. Our family and friends were genuinely happy for us and their love radiated throughout the house.
From the Groom:
The experience was beautiful and at this time in my life the best occasion I've had thus far. The joy I felt was like waking up Christmas morning when I was a kid. The excitement that took over my body as I watched the love of my life walk down the aisle to Etta James' "At Last" is something I will never forget.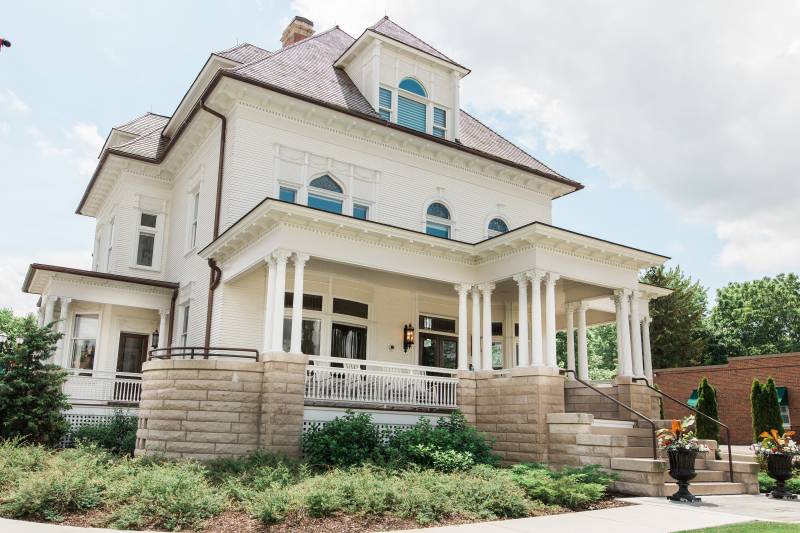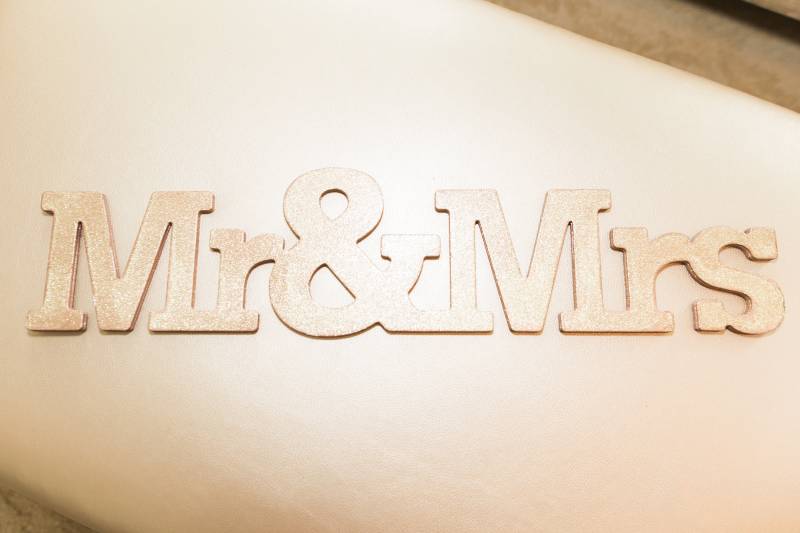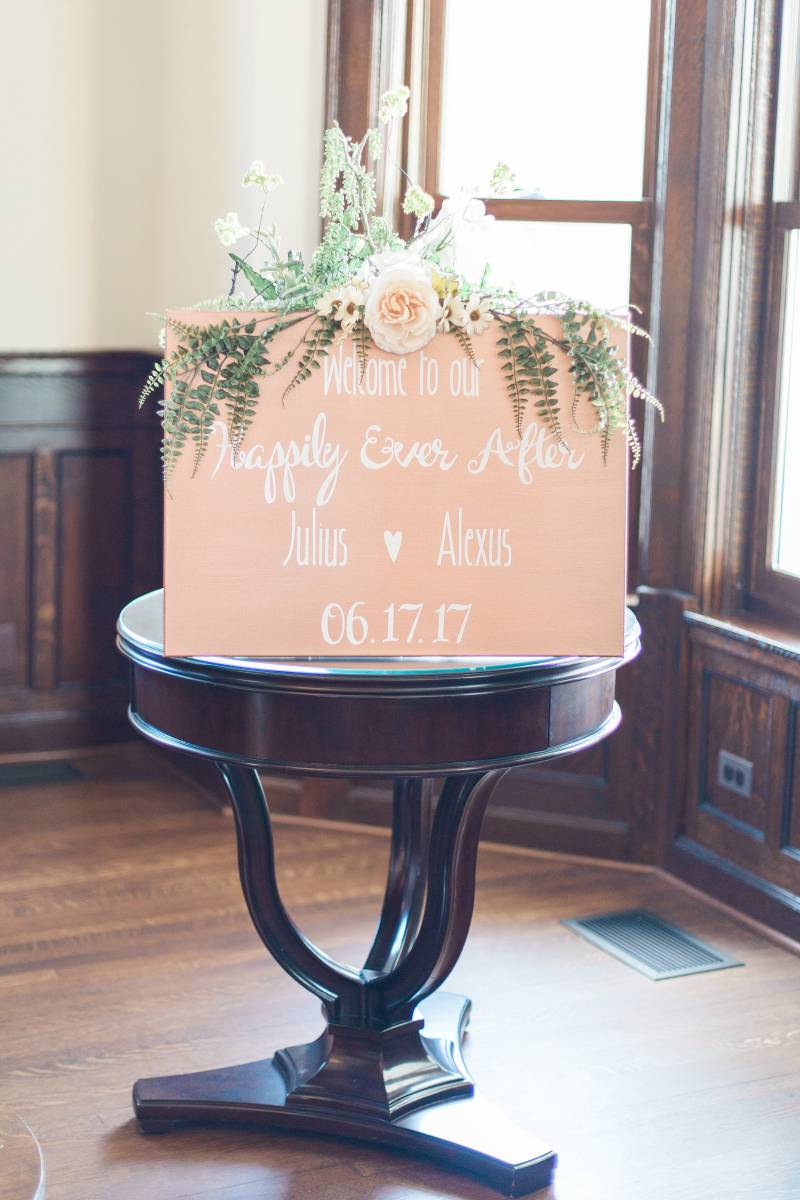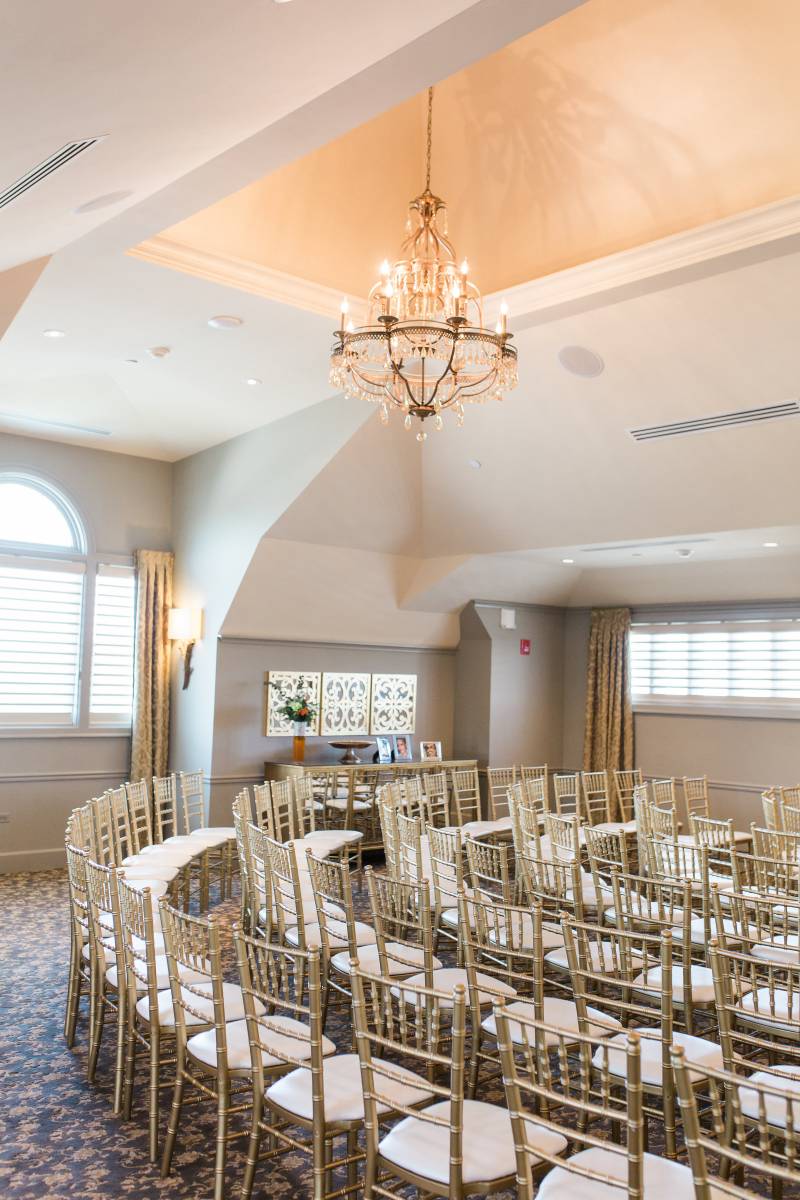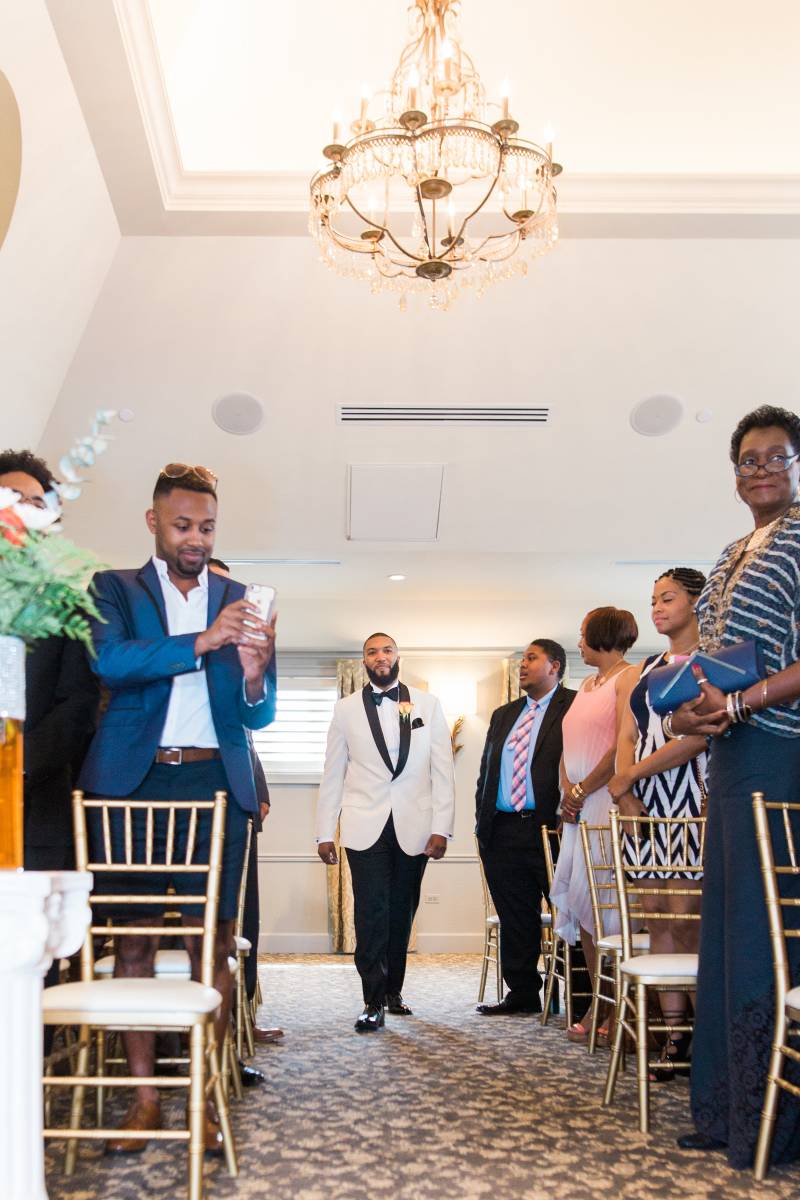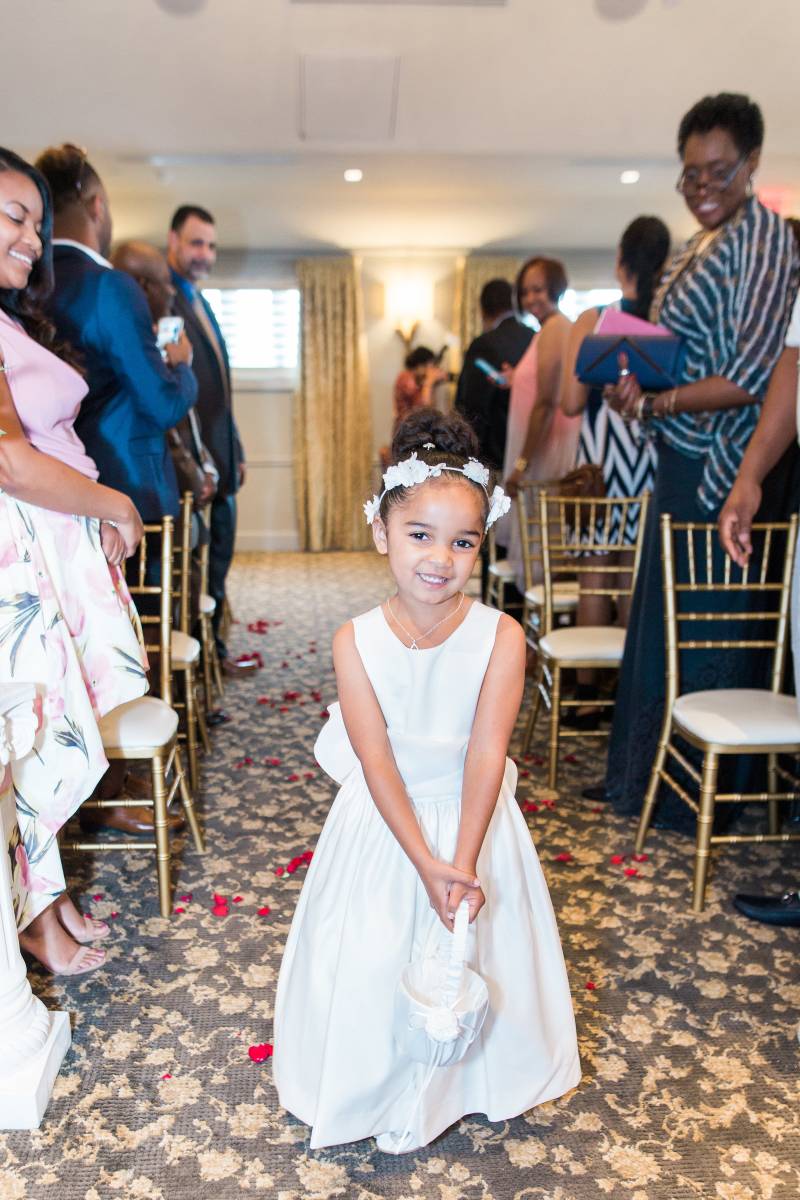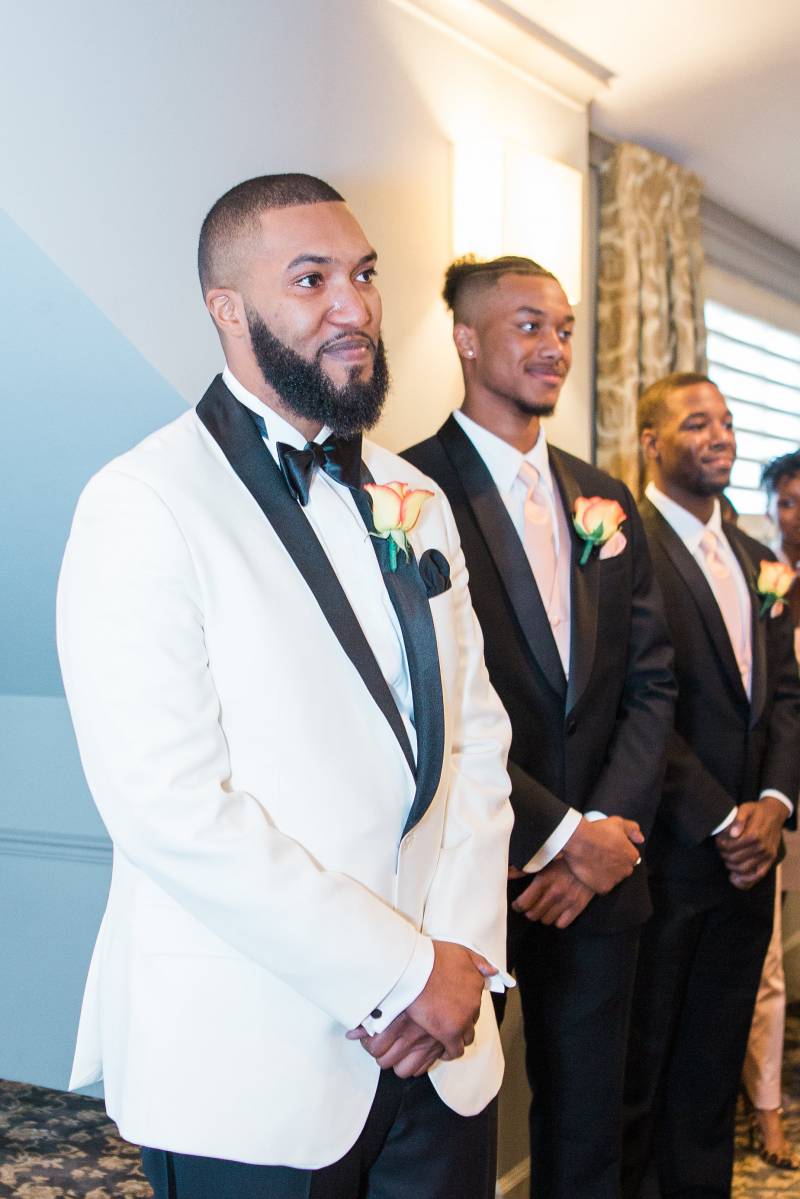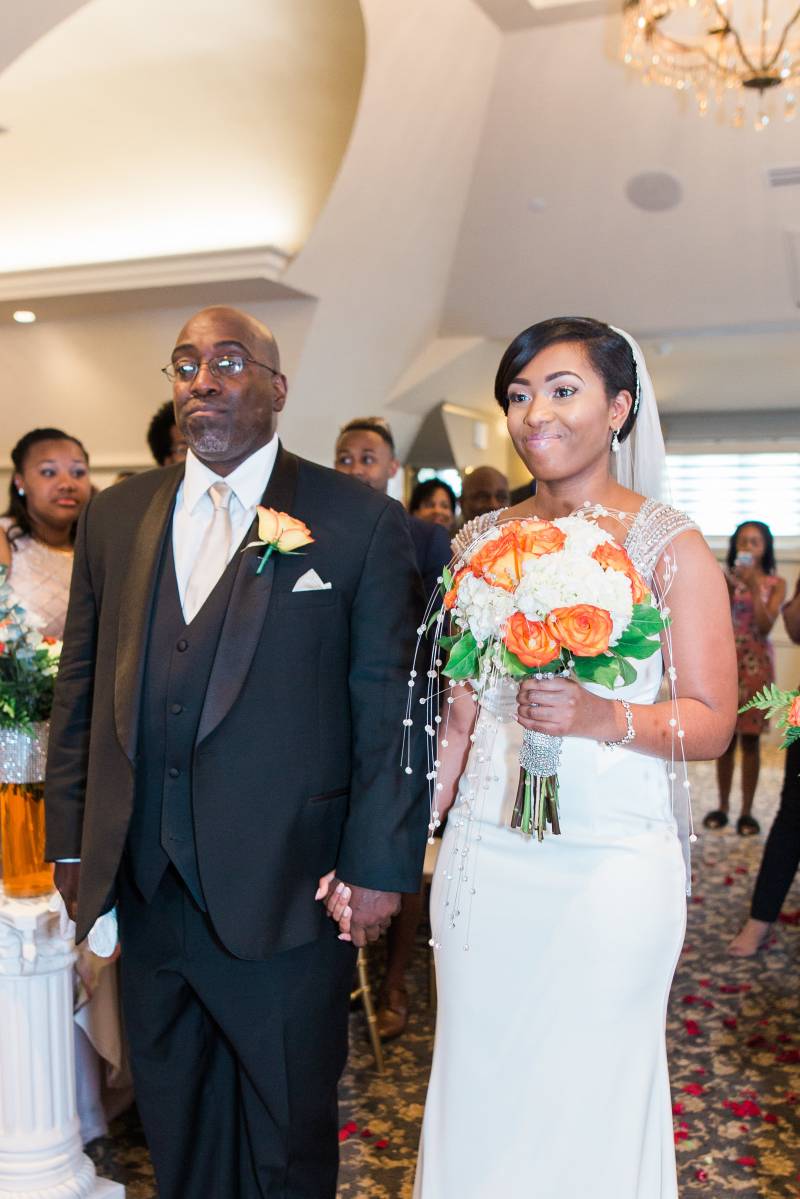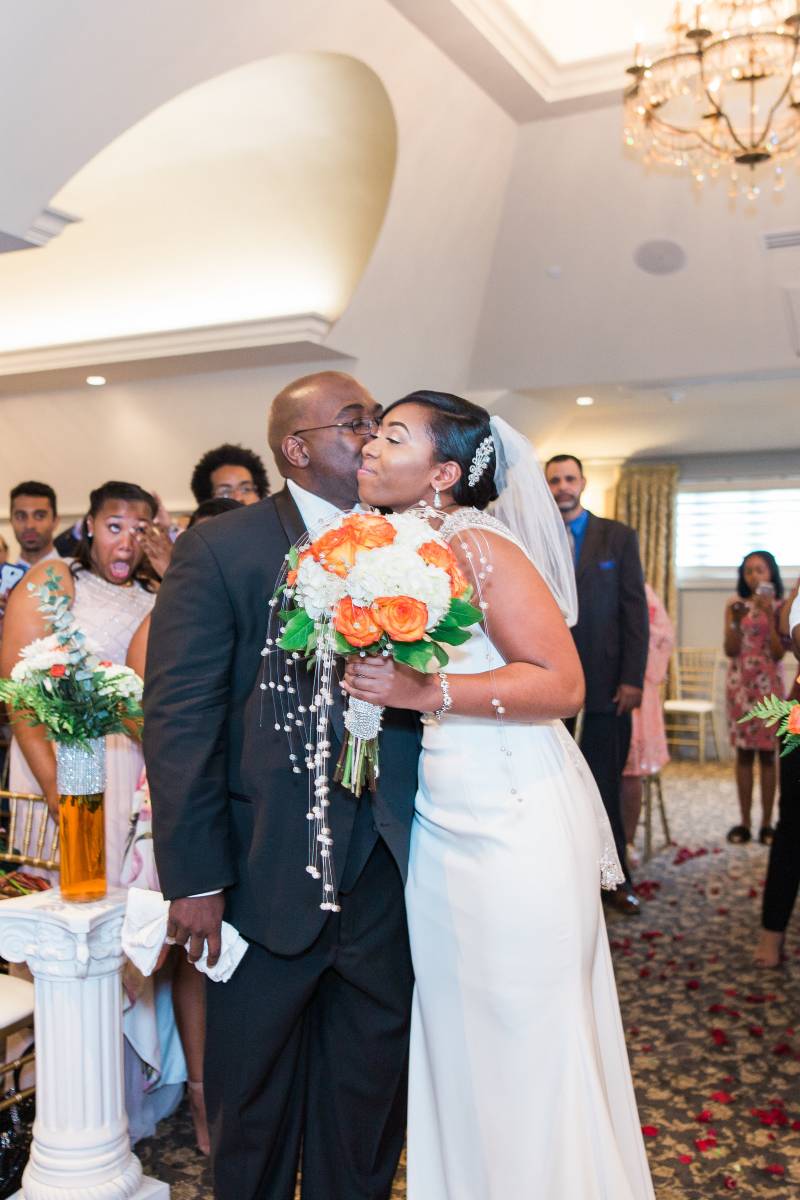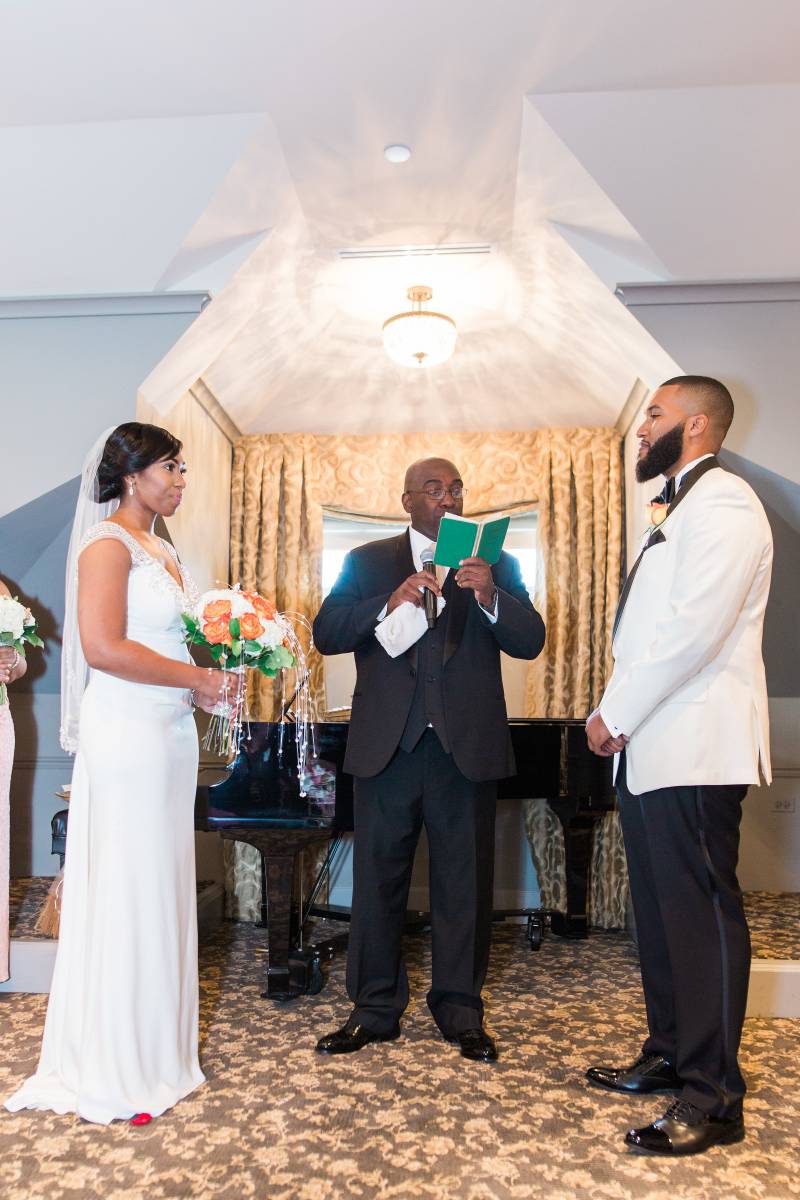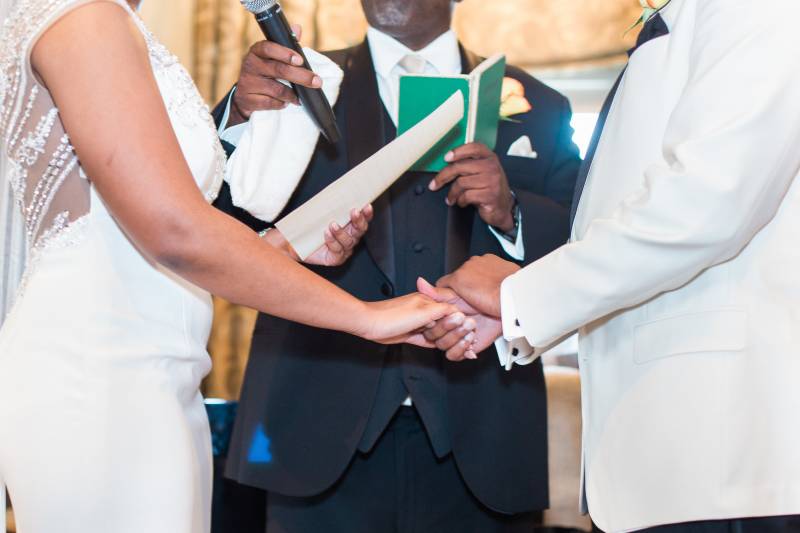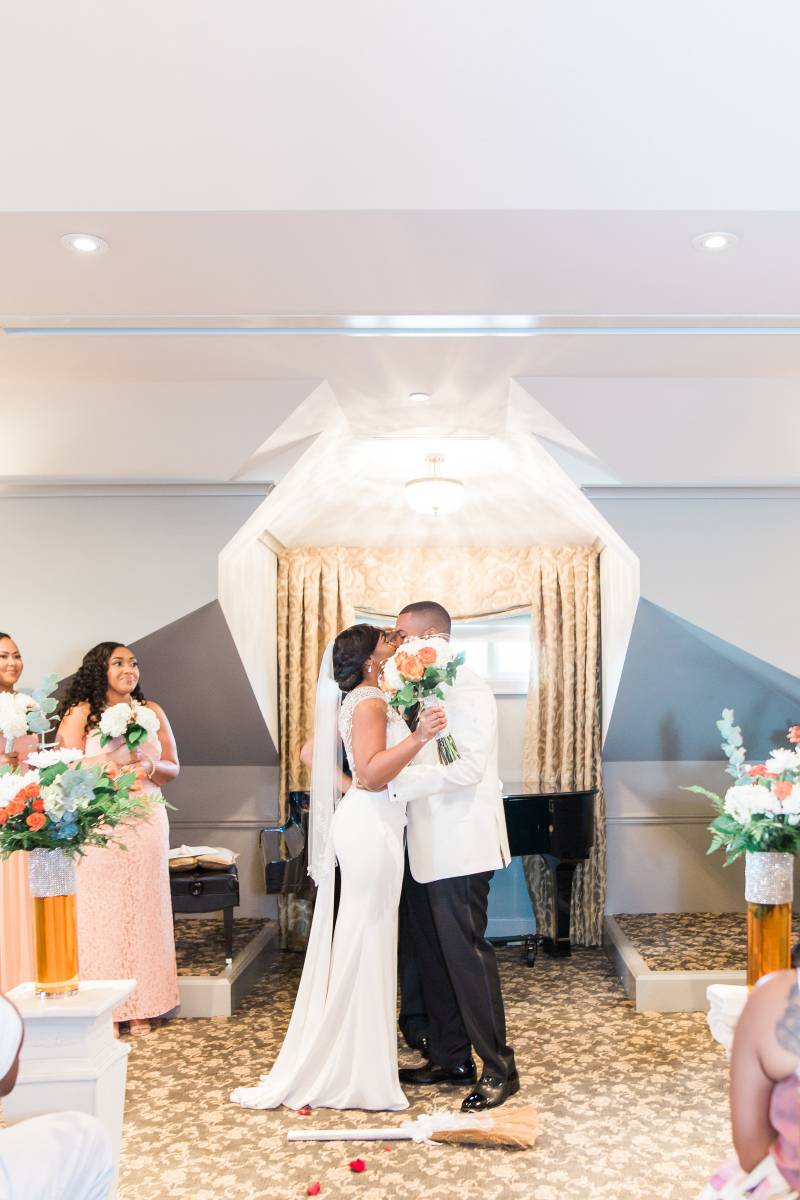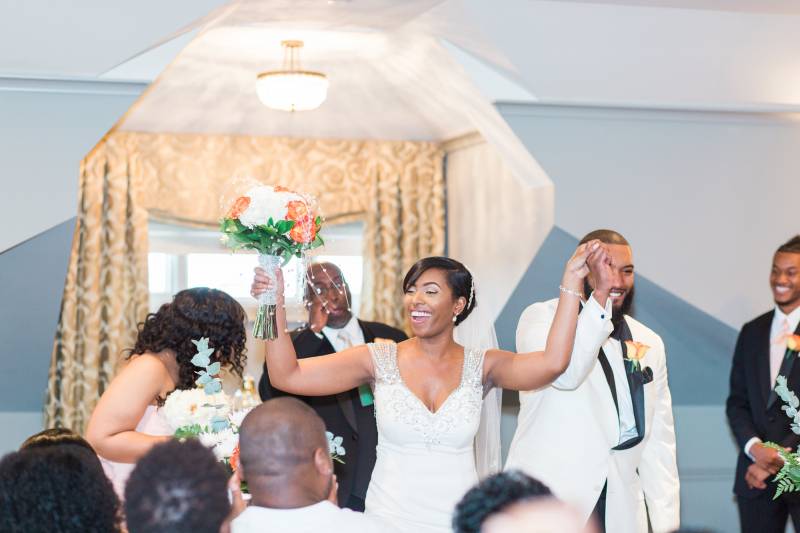 Your most memorable moment:
My favorite part of the day, aside from having a private first dance with my husband, was during the reception when Julius performed an impromptu rendition of Lenny Williams' "Cause I Love You." It was so funny watching him sing in front of all our guests since this was out of character for him.
Wedding song:
The wedding song we chose was "Point of it All" by Antony Hamilton. Julius sings this song to me every time we hear it. The lyrics of the song speaks to various moments in our relationship, and it just fit perfectly for our wedding day.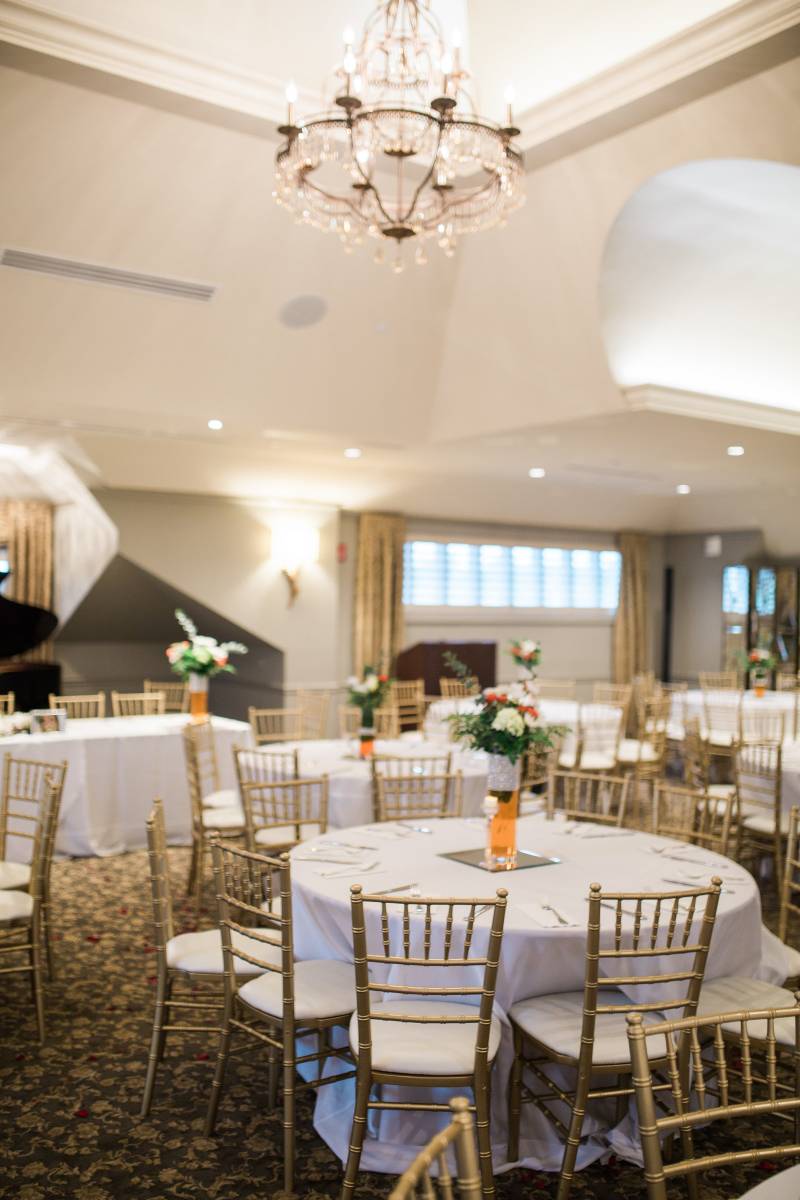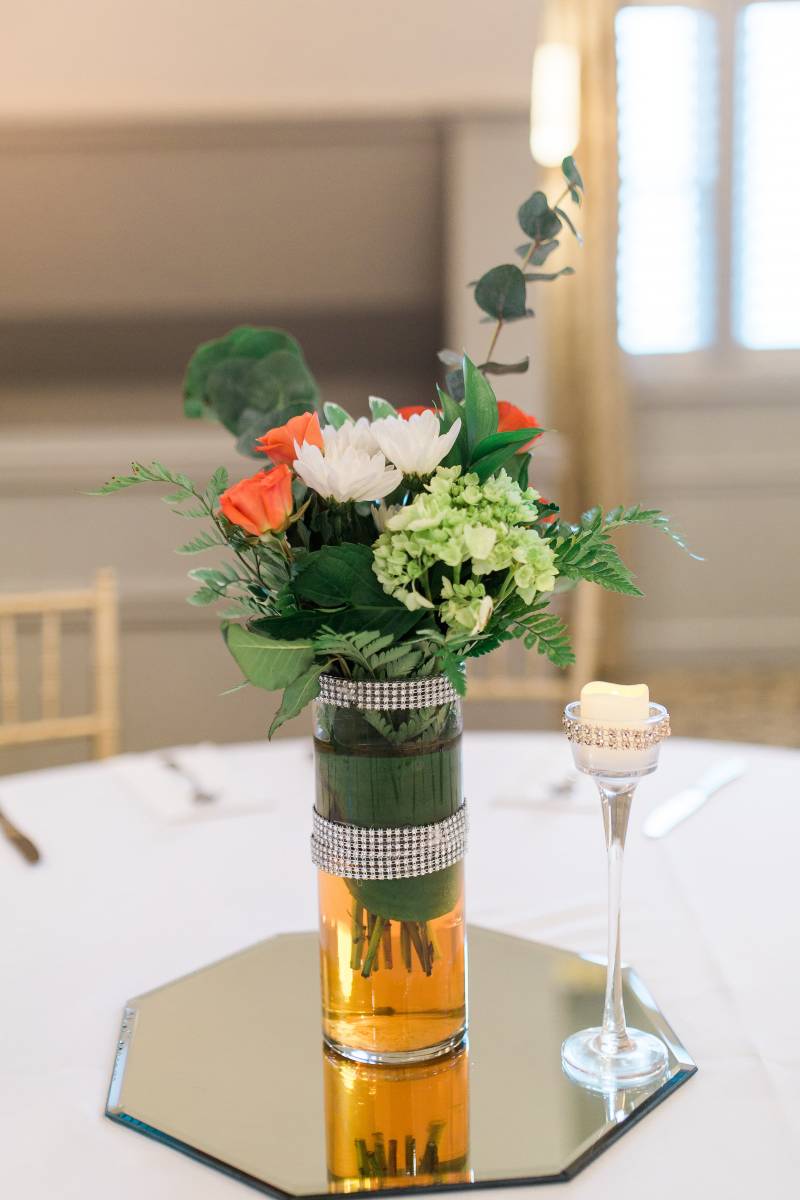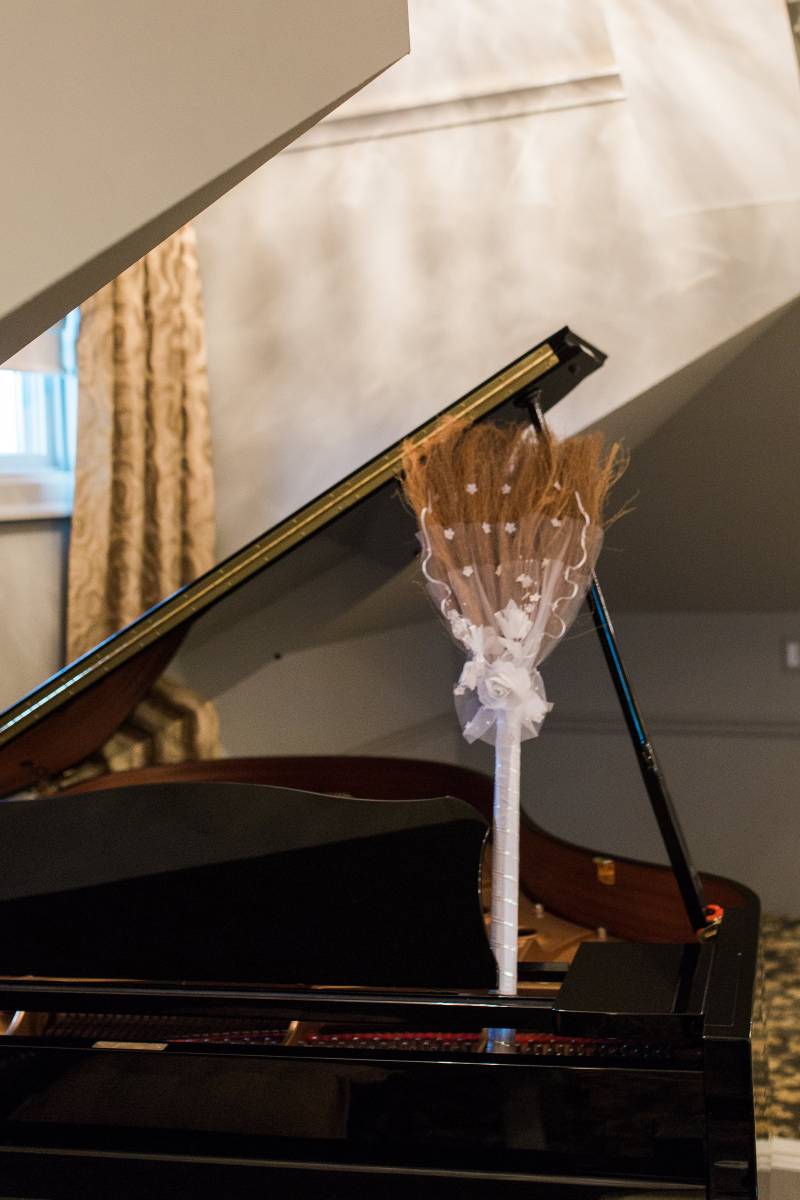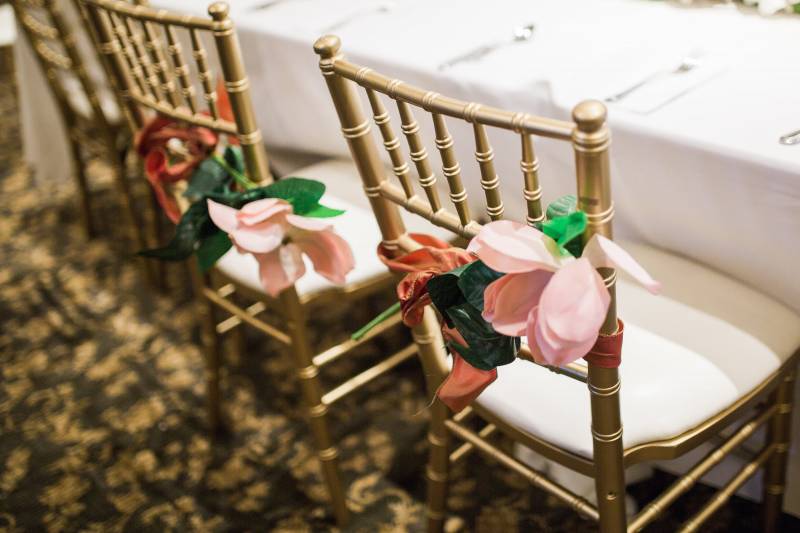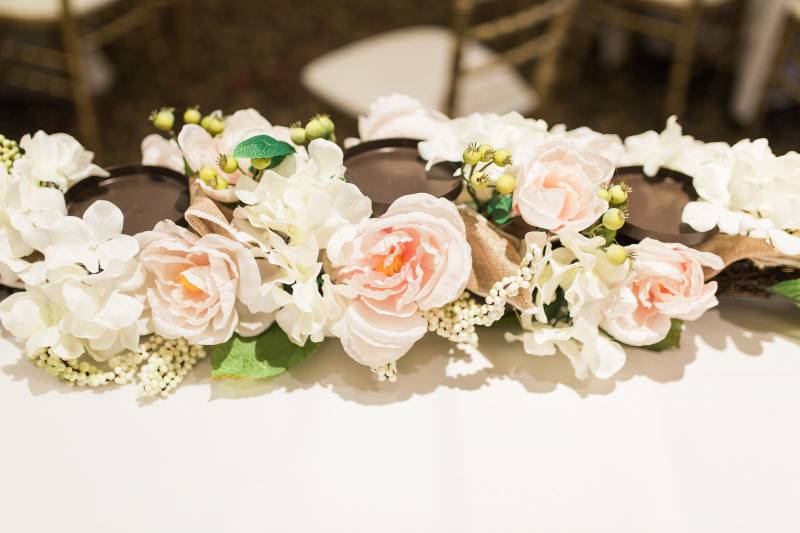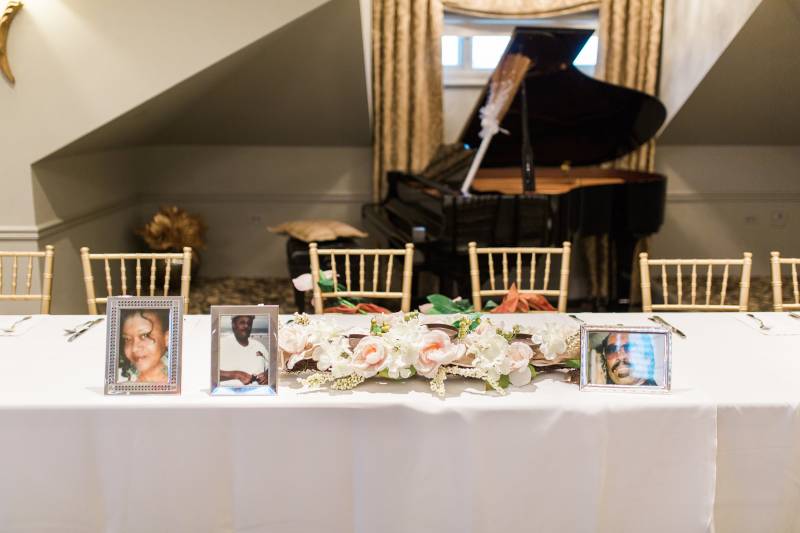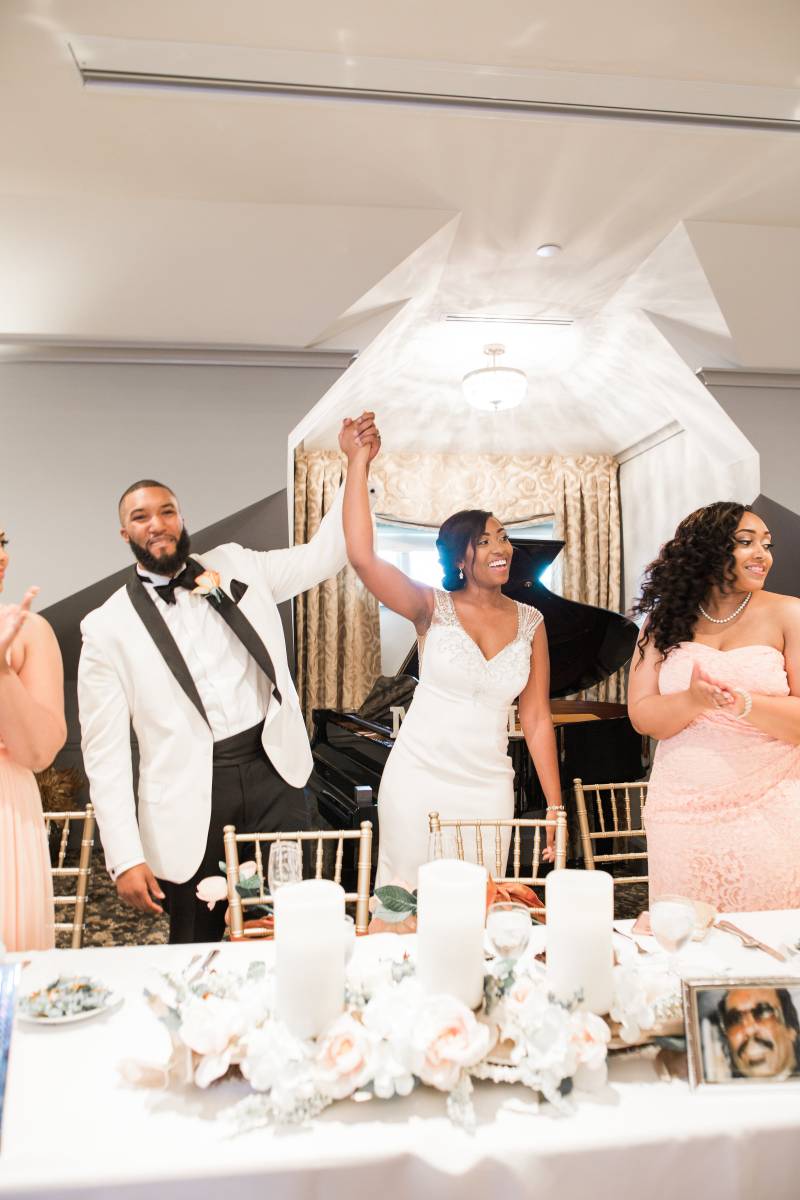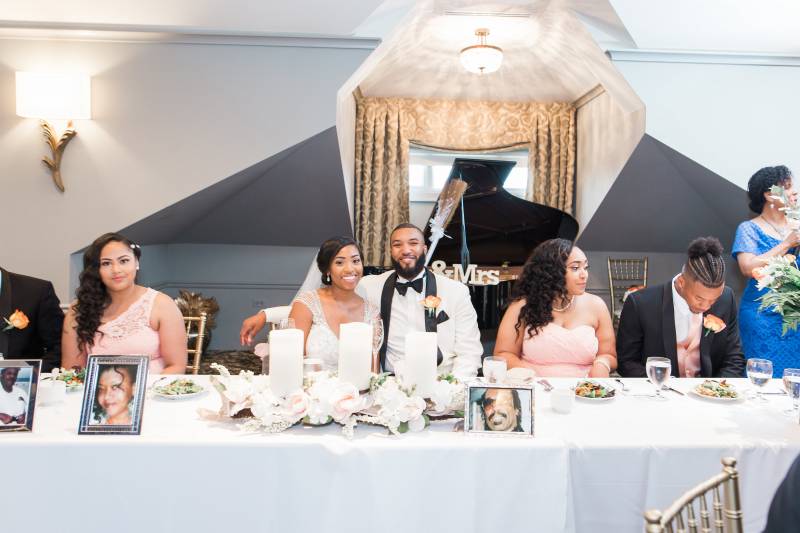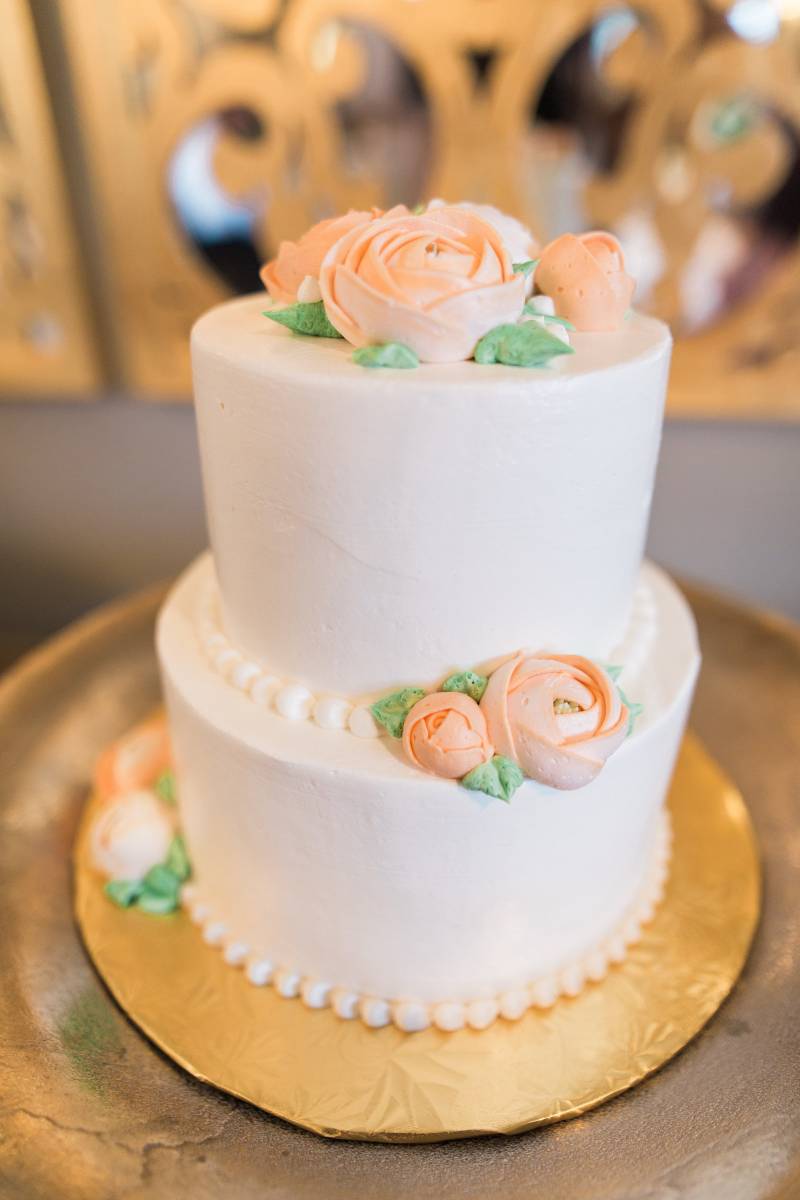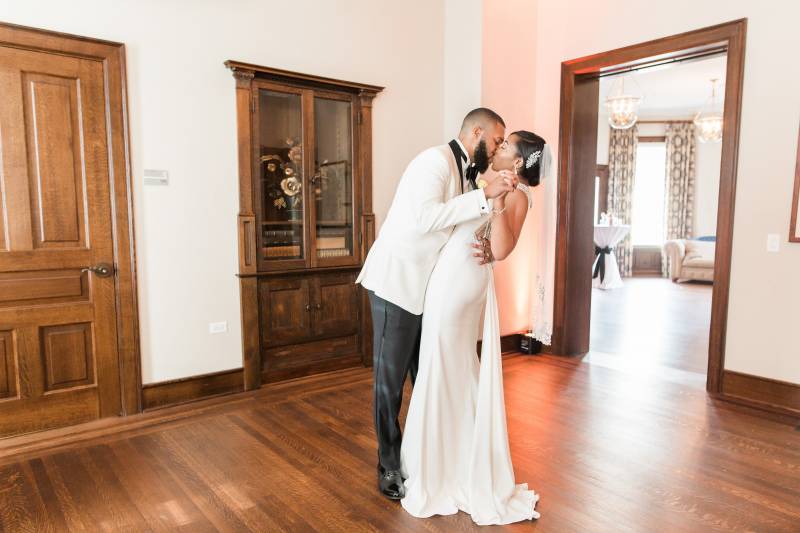 Favorite wedding detail:
The wedding venue, Barrington's White House was our favorite. It's a renovated mansion with original woodwork, artisanally-designed glass windows and gorgeous chandeliers.
What are you most looking forward to as a married couple?
Growing together, inspiring and supporting one another, laughing until our sides hurt, falling in love every day, and building a strong foundation for our future family.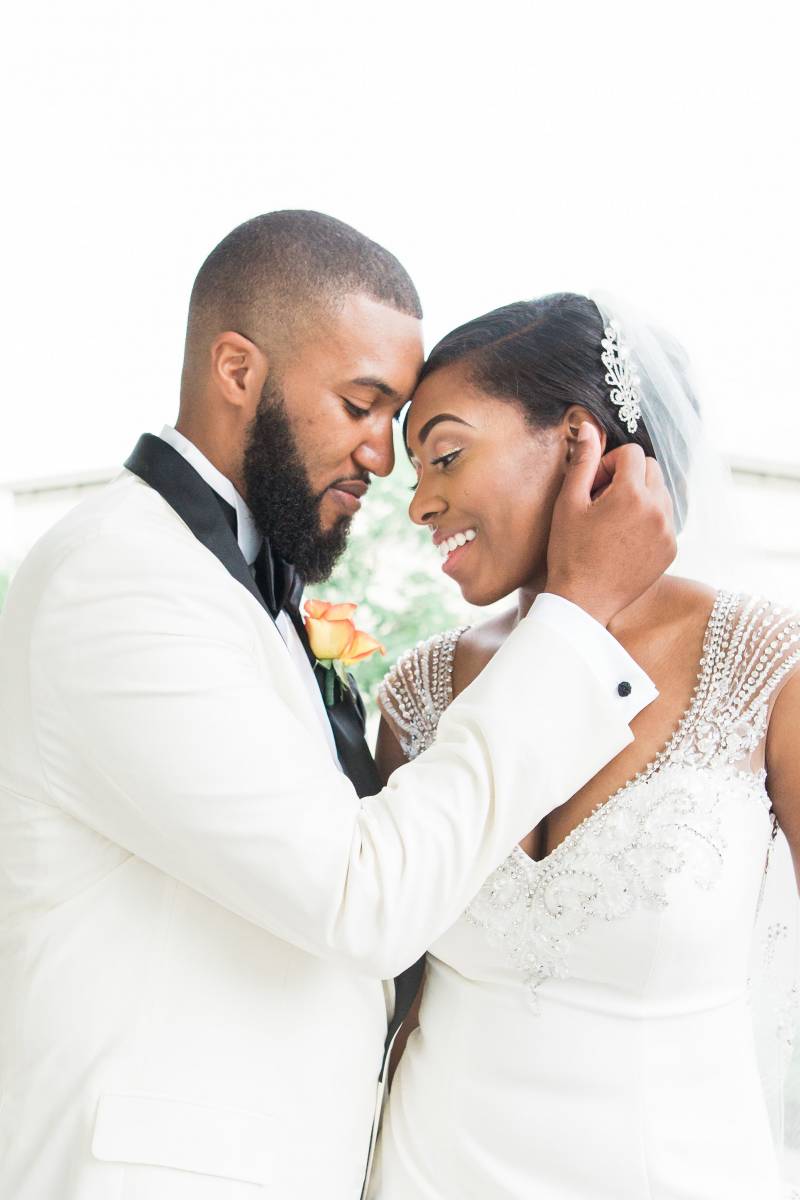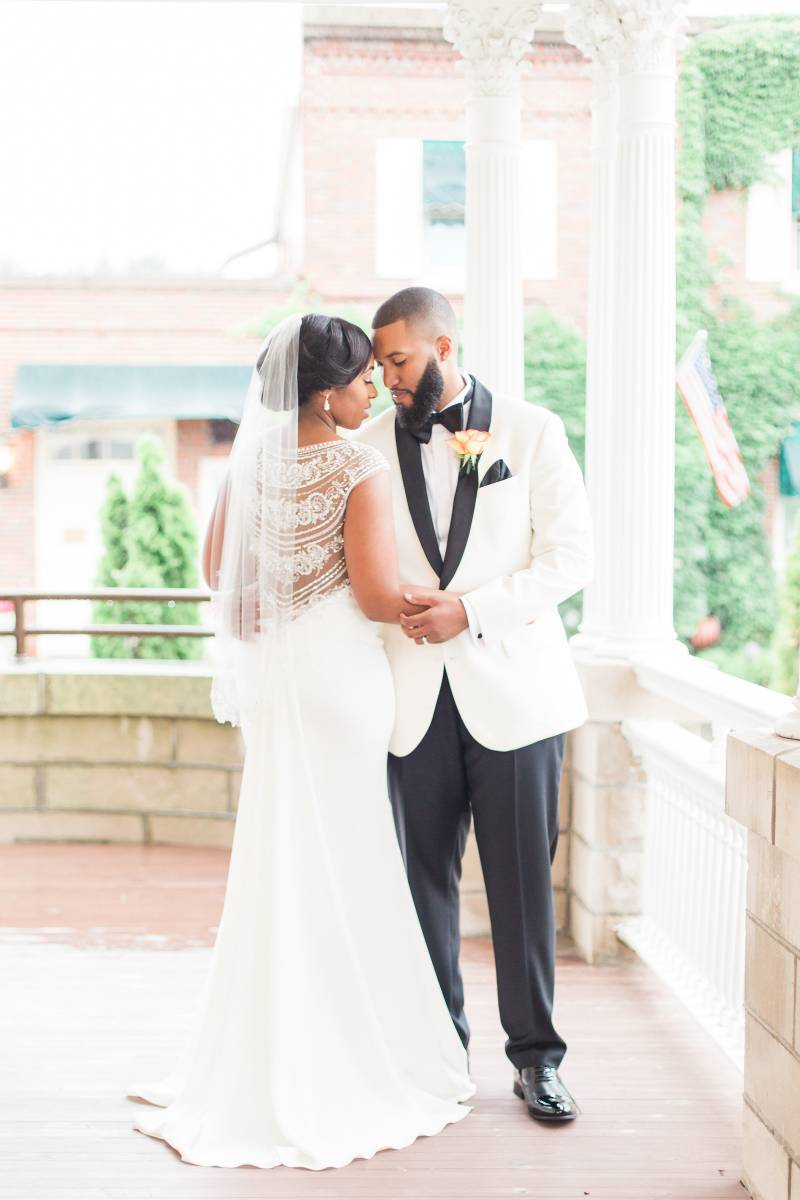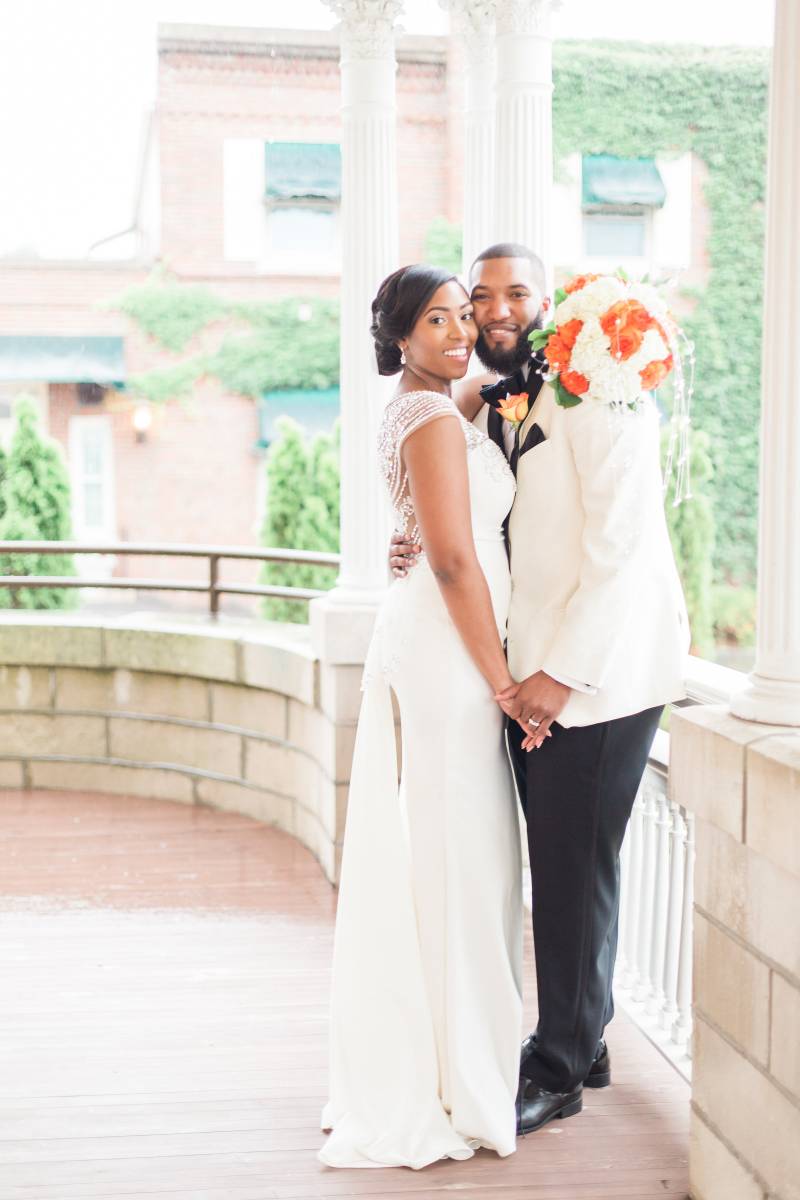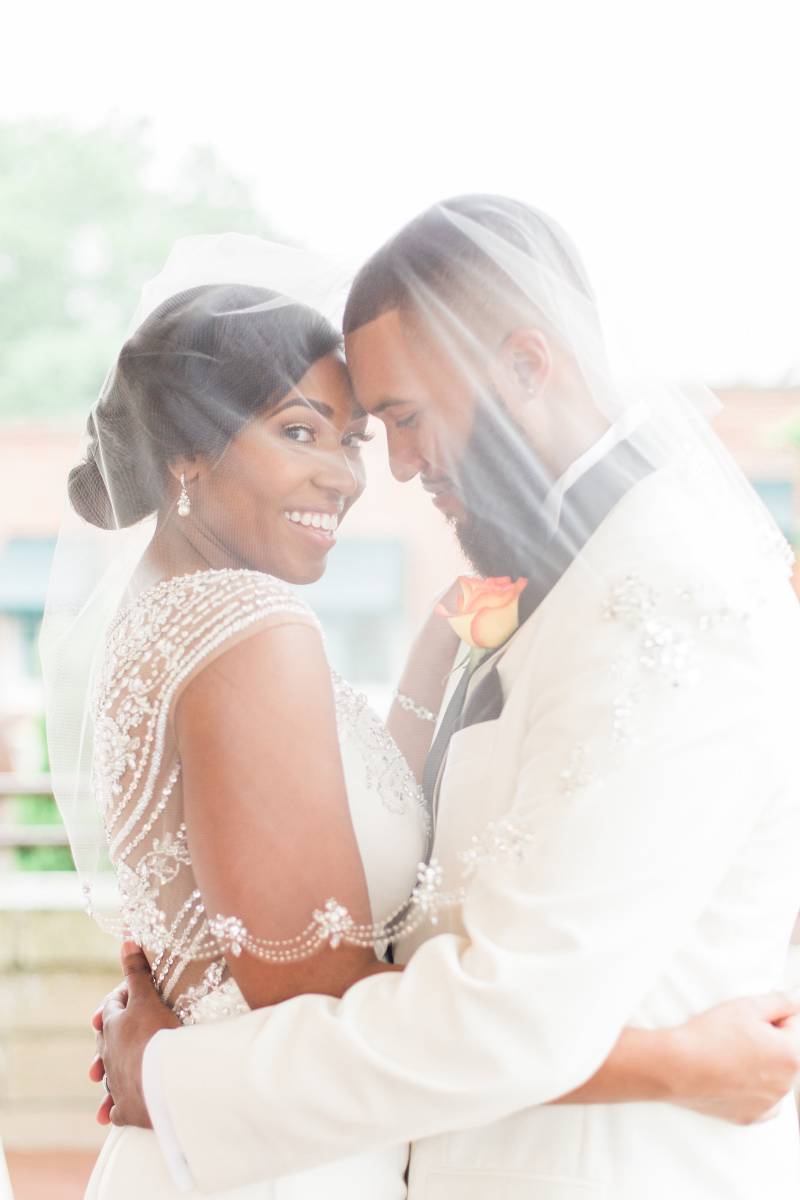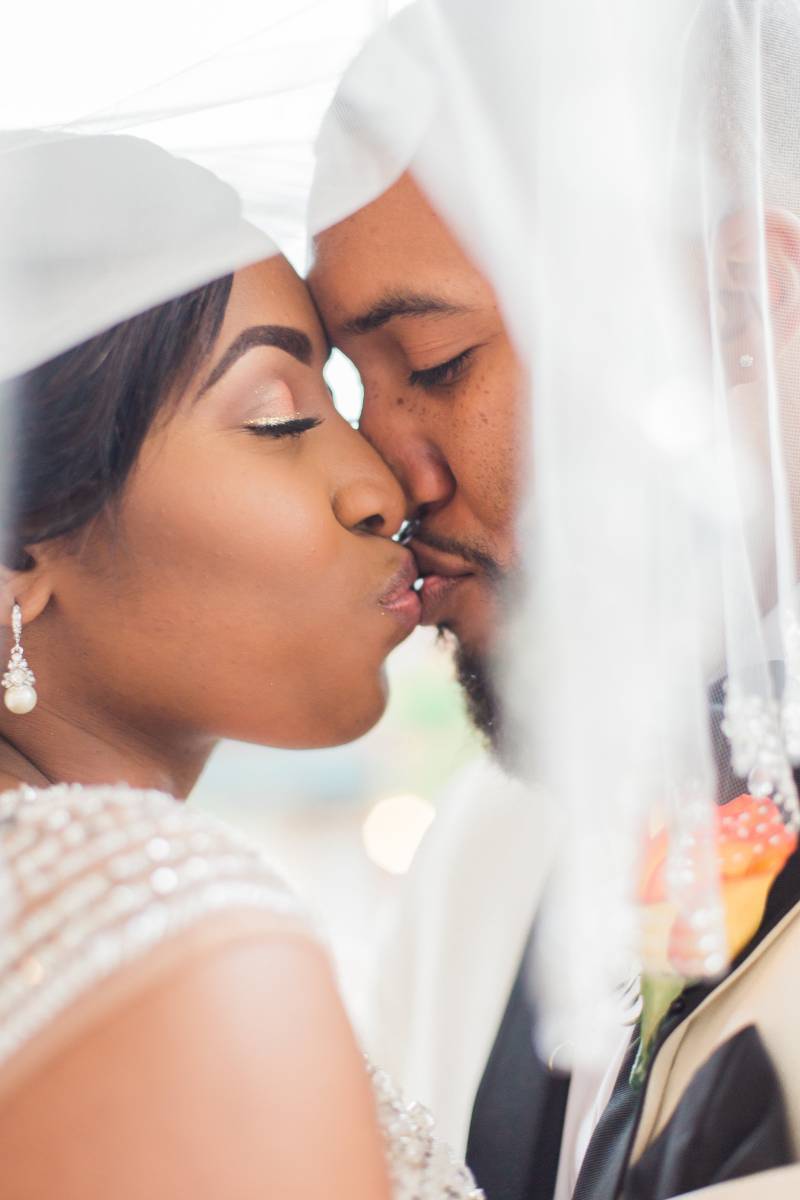 Advice for a Bride and Groom on their wedding day:
Live in the moment! Soak it all in and feel every happy emotion that comes over you. Focus only on yourself and your new spouse. It's a beautiful day and it goes by so fast, enjoy it!
Please feel free to include any other interesting anecdotes from your big day!:
Having my father, Rev. Pierre L. Edmonds, to officiate our wedding meant the world to me. It was such an emotional experience to have my first love give me away to the love of my life.
Congratulations to the happy couple! We wish you many years of wedded bliss!