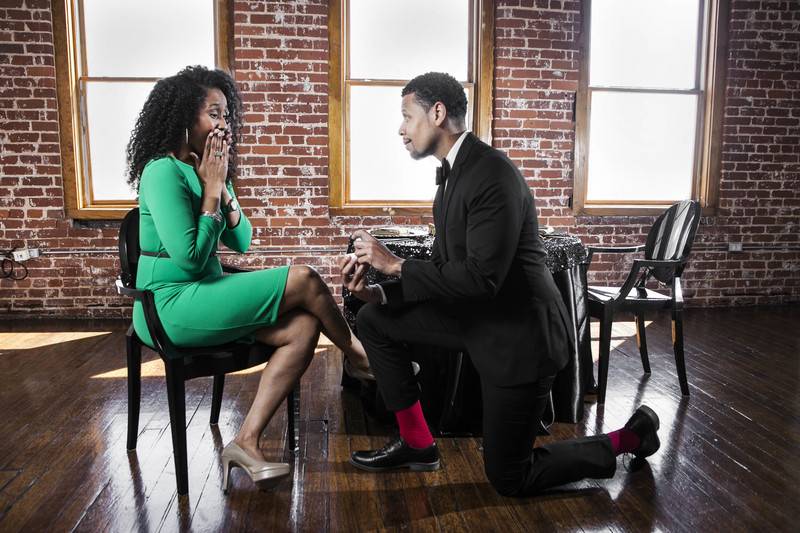 From Tiffany Rolle of House of Ro:
The inspiration for this proposal styled shoot came from the idea of wanting to create an atmosphere that would be intimate and romantic. From there, I was able to select a venue that would provide an warm, contemporary vibe to stage a dinner just for two. The colors selected were black, gold and emerald, because they are elegant, timeless and can be used in many different settings. Cool neutral colored flowers were included in the design to contrast with the rich, bold color scheme, the wooden floors and the brick wall.
Shoot location: Coze Event Space; 255 Trinity Ave SW, Suite A, Atlanta, GA
Shoot theme: The inspiration was derived from the 3 words used to describe the shoot—intimate, romantic and sultry.
Color combinations: Black, Gold and Emerald
Favorite detail: The calligraphy notes at each place setting displayed lyrics from two separate songs, which added a creative and personalized element to the table design.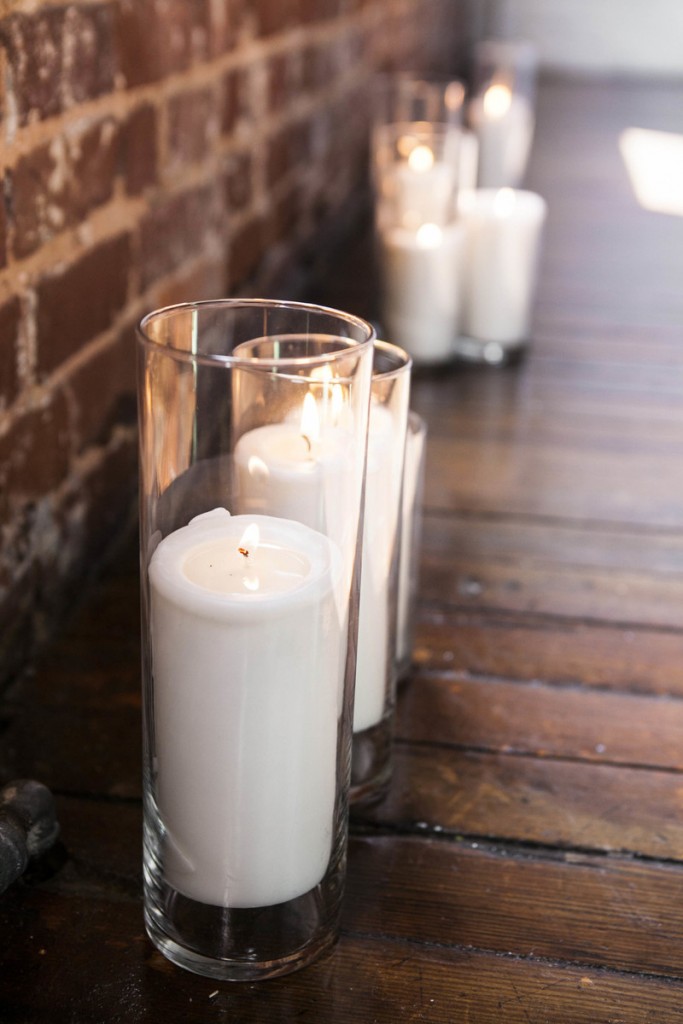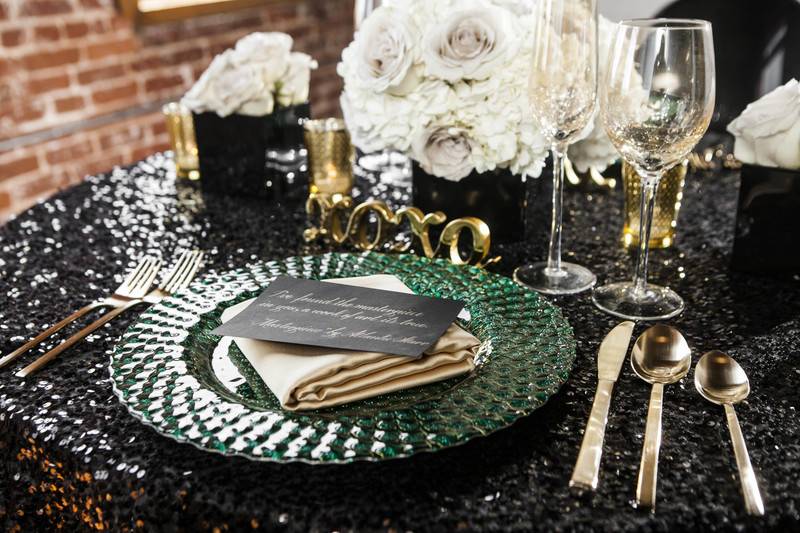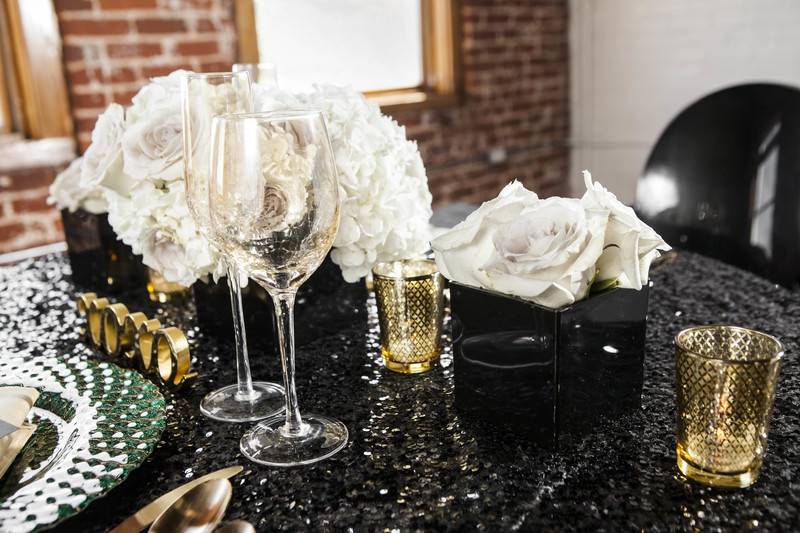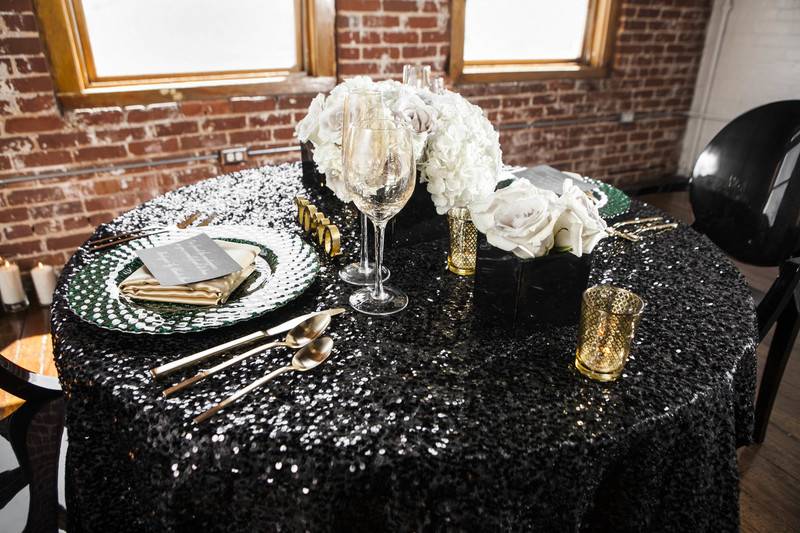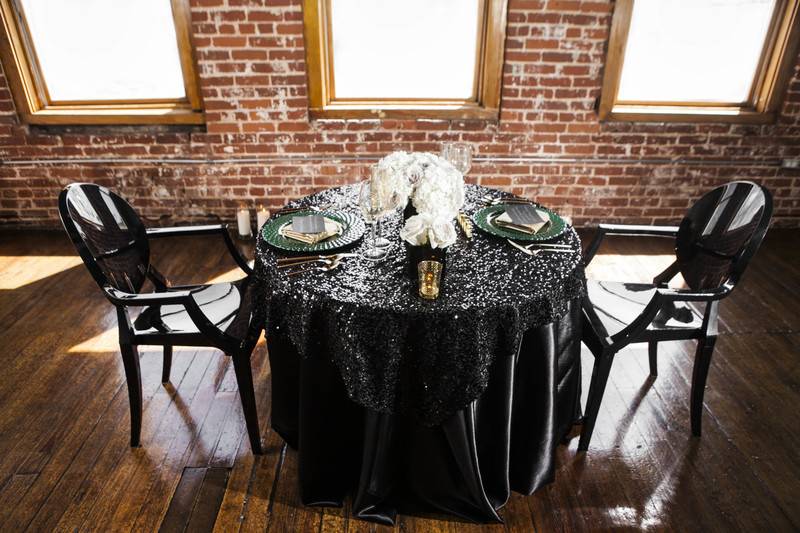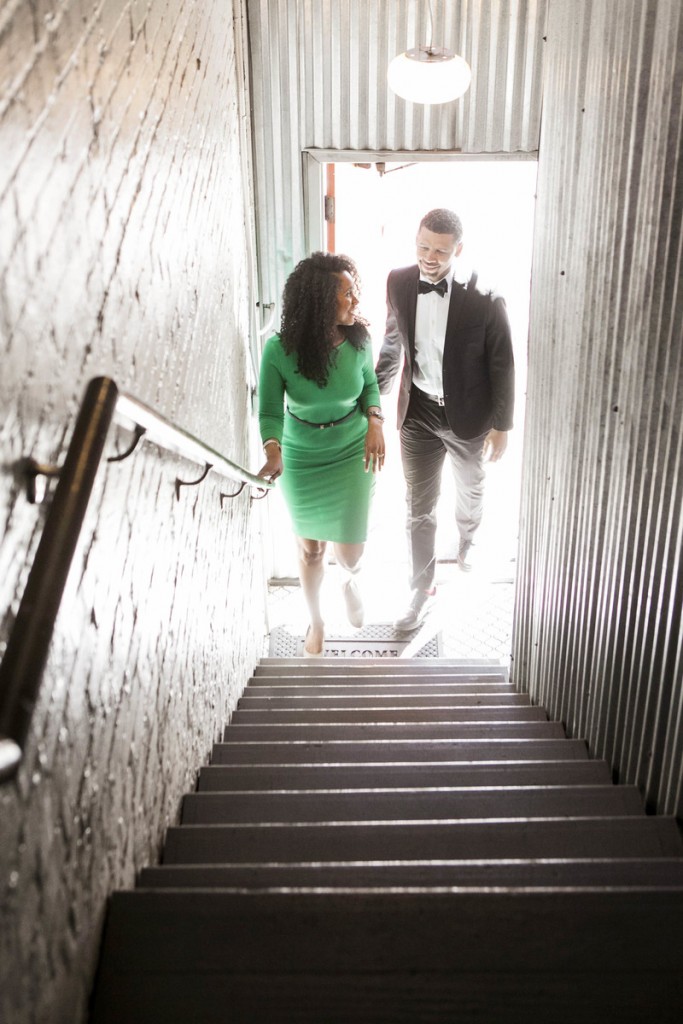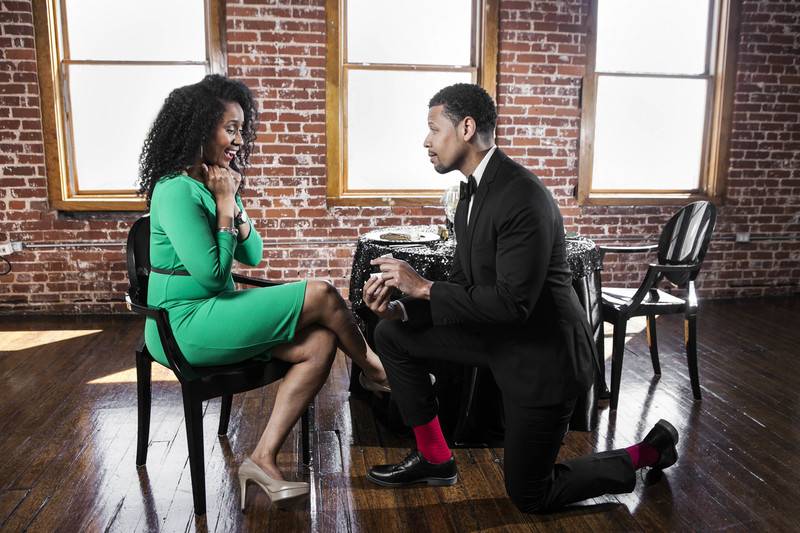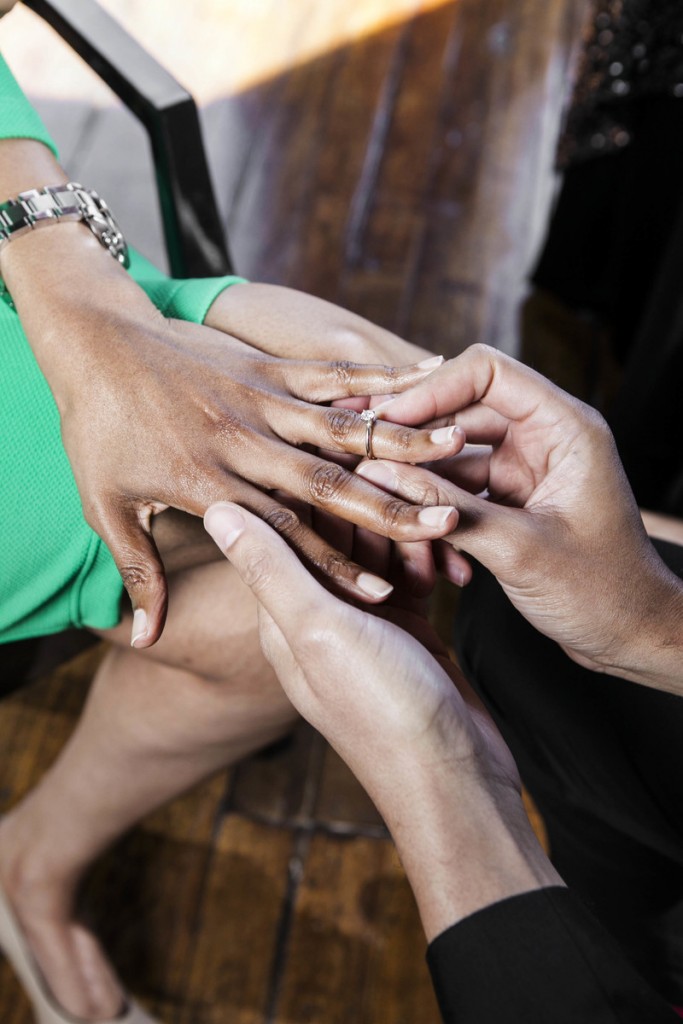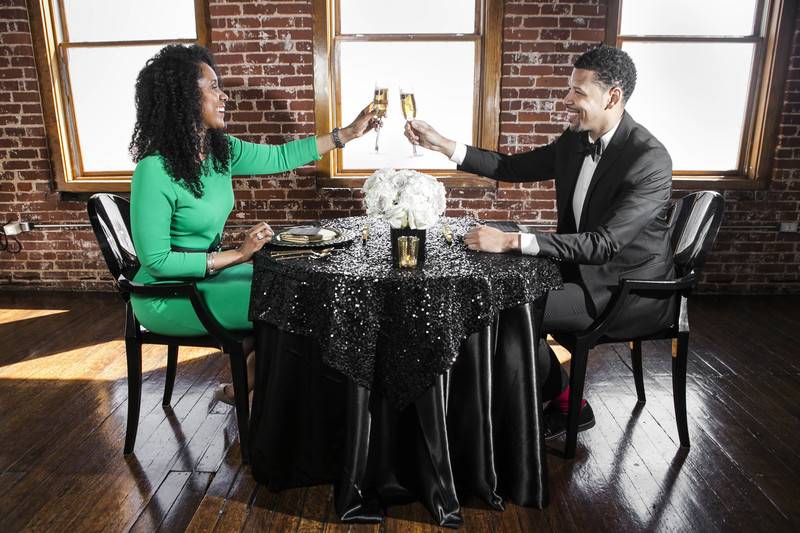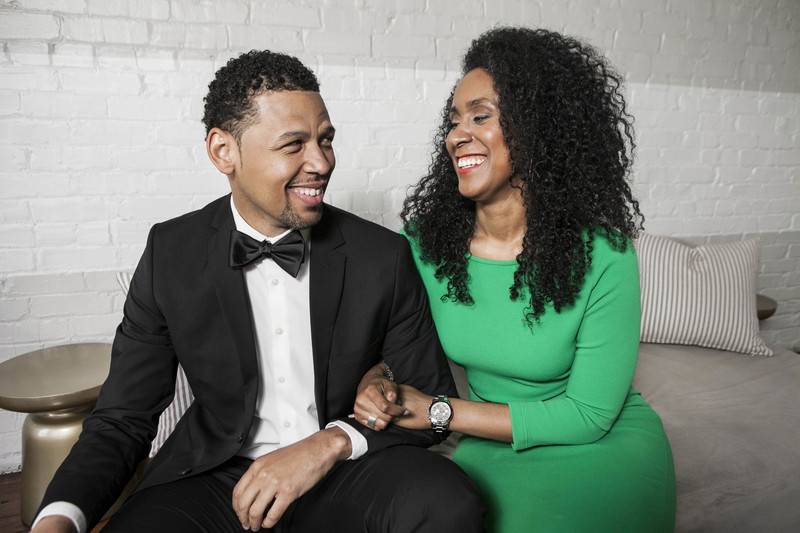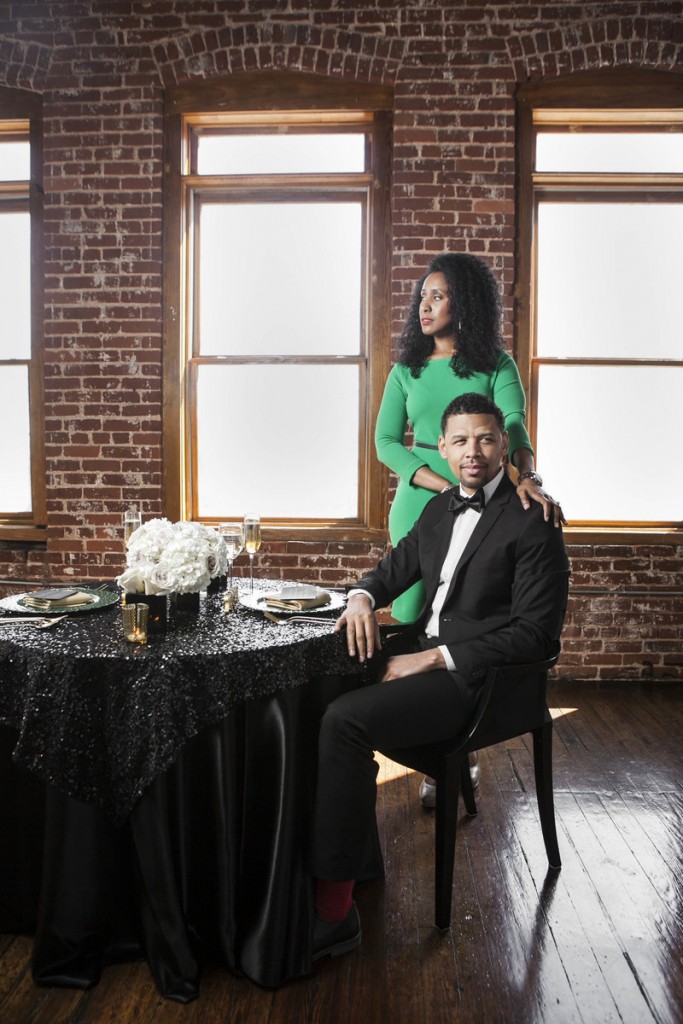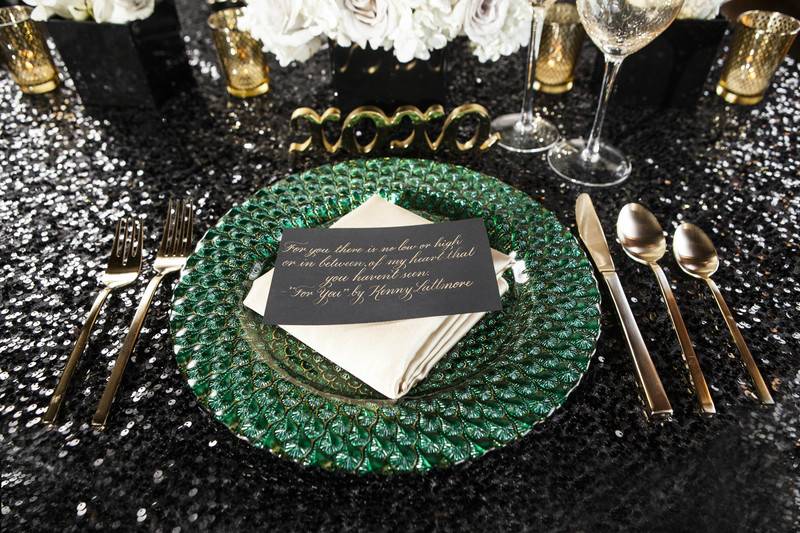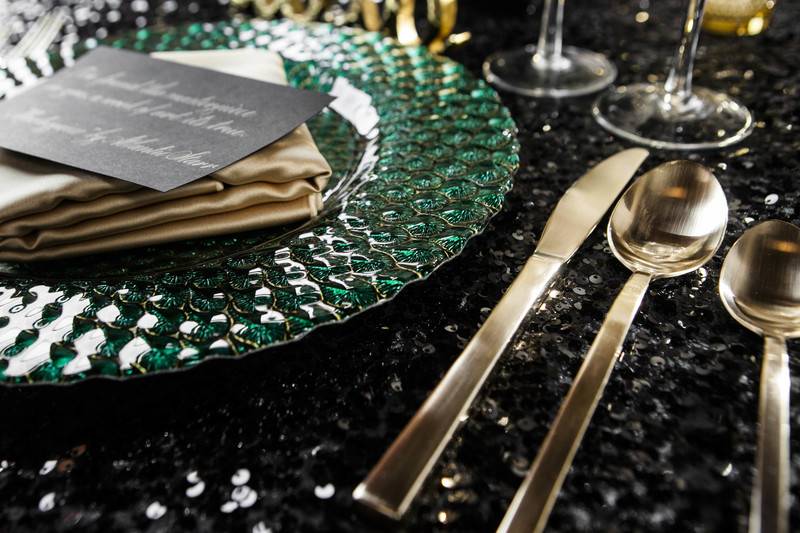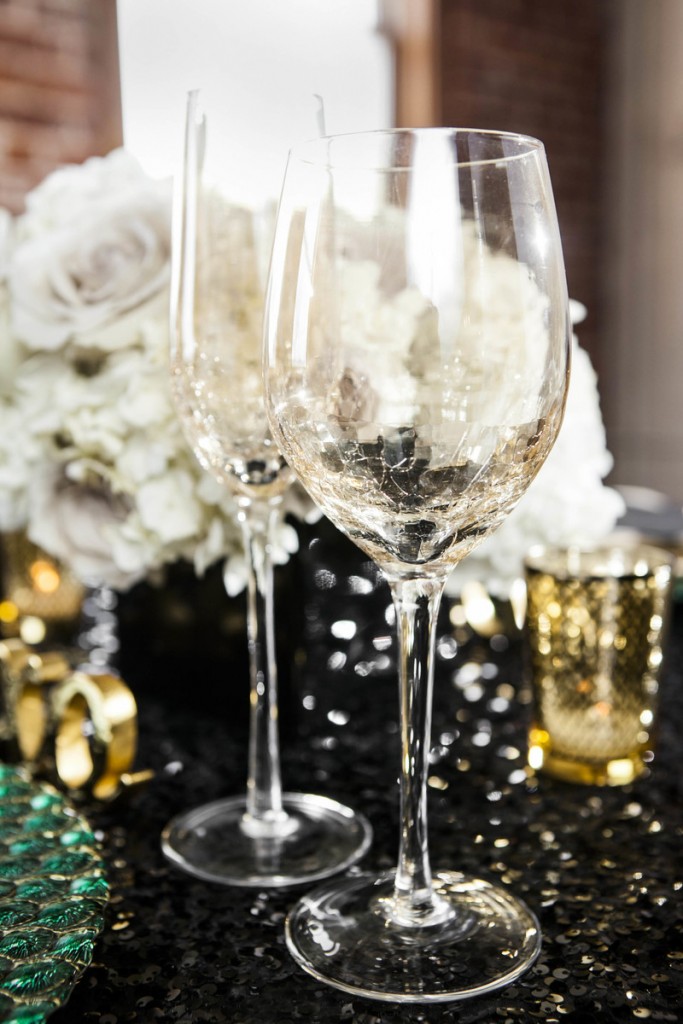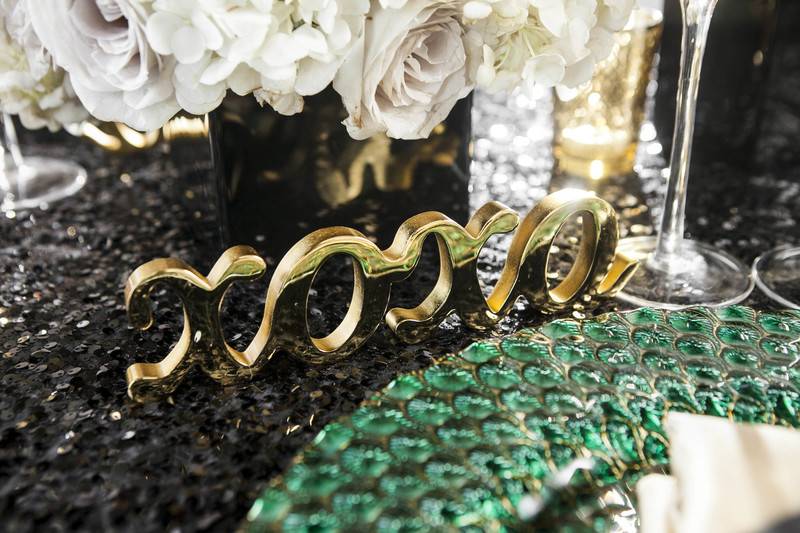 Decor Details:
Linens: Overlay- black sequin; Under linen- black reversible shantung
Centerpiece: Black square vases w/ white hydrangeas and earl grey roses
Place Settings: Emerald luxe chargers, gold lamour napkins, gold flatware, golden luster crackle white wine glasses and champagne flutes
Stationery: Calligraphy written in gold ink on black paper
Tell us about your favorite detail from this romantic proposal styled shoot in the comments below.
Vendors:
Photographer: Loyall Hart of Ross Oscar Knight Photography
Venue: Coze Event Space
Wedding planner/ Designer/Flowers: House of Ro
Stationery: Captivating Calligraphy by LA
Chairs: Sweet Seats
Linen and Place Setting Décor: BBJ Linen