Cerina and John met through a mutual friend, who happens to be the cousin of the bride. "She was persistent in our meeting and finally after months of resistance on both ends, we finally met in December 2013 and had our first date," recalled Cerina. John saw a ruby in Cerina, he wasn't intimidated by distance, and continued pursuing her despite being 500+ miles away. The happy couple made their relationship official in May 2013 and are preparing for their big day this fall! Check out their engagement session below, captured by Lauren Cowart Photography!
Bride: Cerina L. Buchanan, Optometrist
Groom: John H. Hunt III, Critical Care RN
Place of residence: Charlotte, NC
Engagement Shoot Location: Durham, NC
Wedding date: Sept. 16, 2017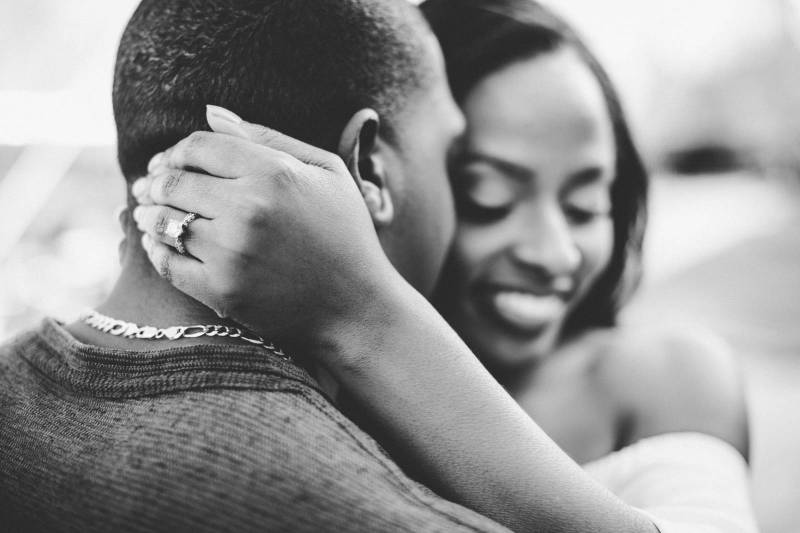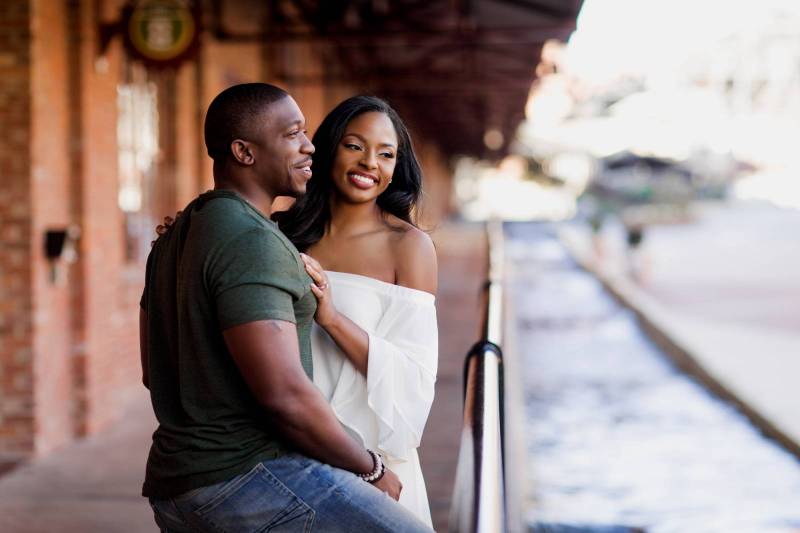 The Proposal Story:
So every year post the home-going of my mom (11/2012), I participate in the Susan G. Komen Race for the Cure 5K, to honor her life. 5/2016 was the first time he ran with me. At the completion of the race, there were many people brought to a large stage to acknowledge their place, donation winnings, and personal stories. When I was called to stage, I assumed that I was going to share my story. Little did I know, after stating how I was there celebrating my mother's life, I get a tap on my shoulders. It was John. He professed his love, got down on one knee, and asked me to marry him in front of 1000s! It was even on the news! Click HERE to see their proposal!
What makes our love special?
What makes our love special is selflessness and passion. We both passionately love, satisfying even more than the mind and spirit. We desire each other. We're committed to continuing building our foundation of joint and individual success in addition to the success of our friendship. We love with God as our leader. We understand and respect each other. Our love is authentically pure and sincere. Our love is the type to inspire, celebrate, lift, encourage, and motivate. Our love is reciprocated and true, it's the best we've ever had!
What was the theme of your shoot?
We had two shooting sessions that really embodied our personalities. A casual, playful, and fun shoot followed by a sexy and more intimate shoot.
What are you most looking forward to about your wedding?
Being announced Mr. and Mrs. Hunt, John's initial reaction when he sees his bride walking down the aisle, and us sharing our special day with the people we love!
Congratulations to the happy couple, we wish you a wonderful wedding and marriage!