Terra and David met September 2013 at a local hair show in Georgia. It was at that event that David made a positive impression Terra. She just knew there was something special about him! A little over four years later and they're both ready to tie the knot and become one. Check out their romantic engagement session that's a tale as old as time, captured by Carmen Story of Studio Story.
Bride: Terra Lavette Gallemore, 43, Owner and Dance Instructor of Kali Dance Studio for the Arts, Dance Teacher for Miller Magnet Middle School
Groom: David Hitchcock, Jr, 44, Owner of Postcards To Go and Production Technician at First Quality.
Place of residence: Macon, Georgia
Engagement Shoot Location: Beautiful Downtown Macon, Georgia and The Historic Hay House
Wedding date: March 17, 2018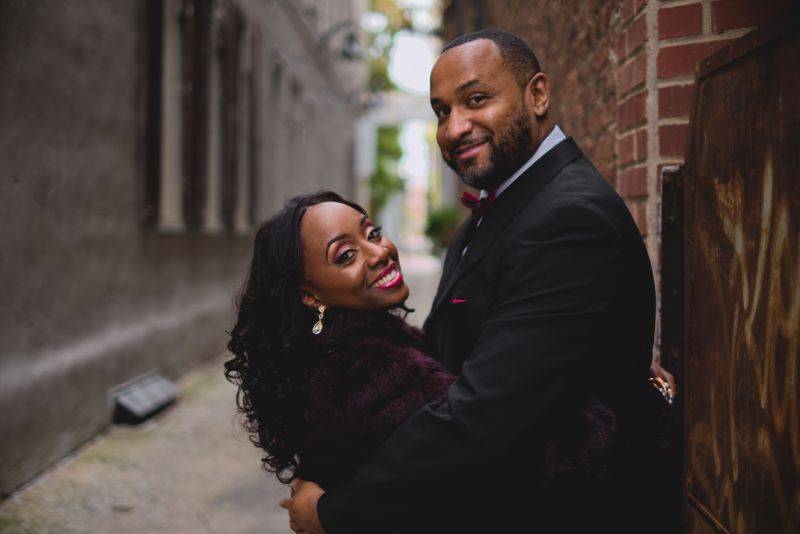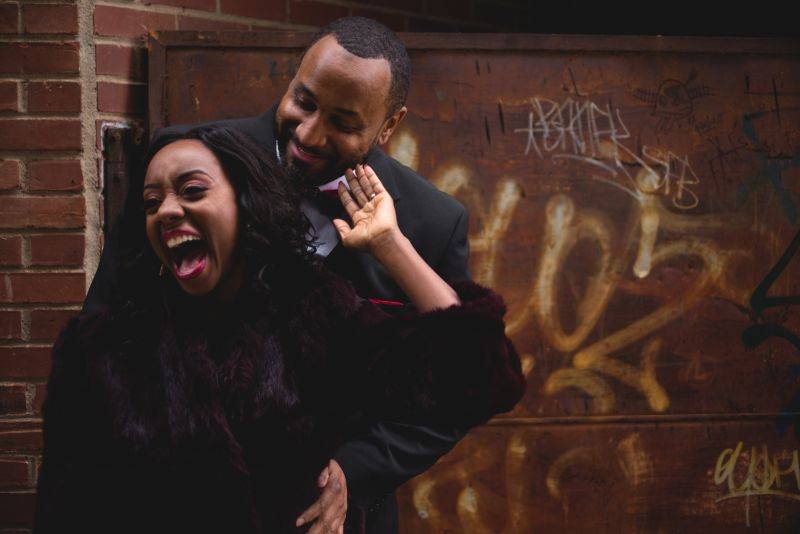 Engagement story:
Although I tried to predict when he was going to propose, I could never figure it out. He proposed to me officially on March 4, 2017 at the Marcos Italian Restaurant. It's a very beautiful establishment and I felt the mood was set for something special. I remember there being a blind piano player in the establishment. He played requested songs for the patrons and was very good. Our server came to the to our table to place our order. I requested for him to play "Nadia's Theme" from The Young and the Restless. I waited and waited and waited on him to play the song. I finally decided to go to the ladies room and once I returned I heard the song playing in the background. Once I got to my chair, David got down on one knee and proposed to me. That was one of the happiest days of my life.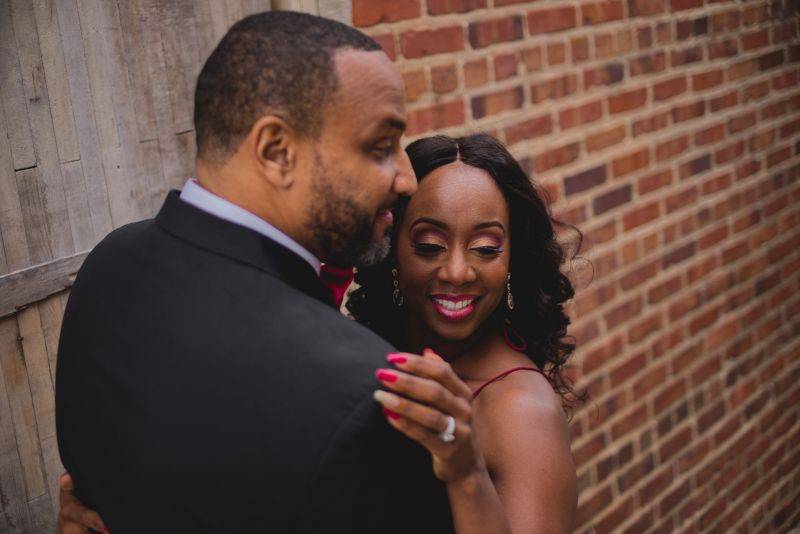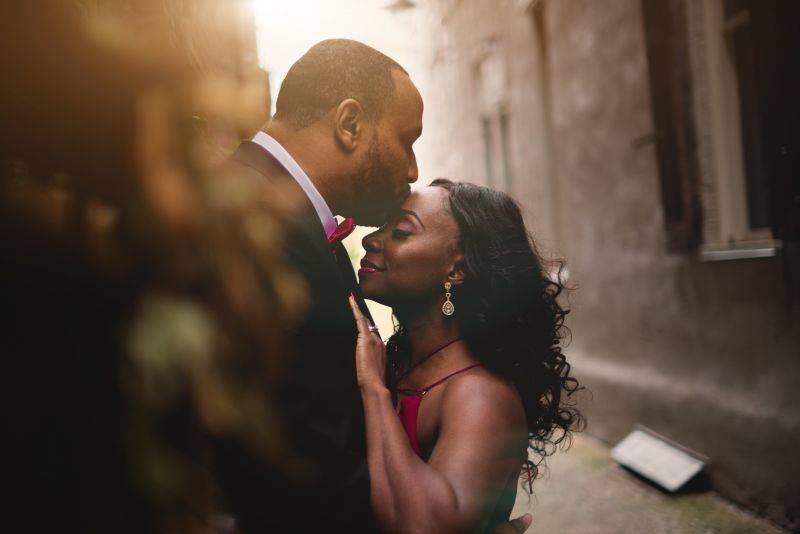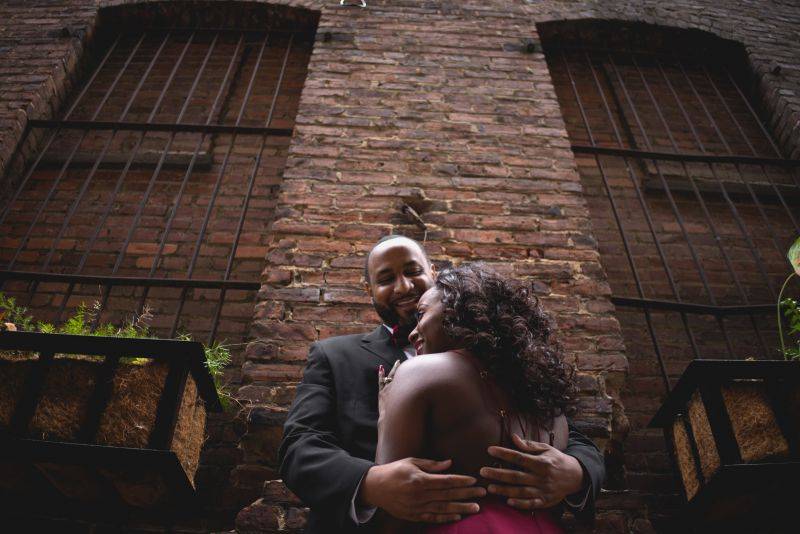 For the Groom: Walk us through the behind the scenes of creating this special day.
In my quest to find the perfect venue to propose to Terra, I visited quite a few places in Macon. None of them had the ambiance that I was looking for. They were either ordinary restaurants that we'd normally go to or not good enough for a proposal. Two weeks before I proposed, I had finally found the perfect location. I came across Marcos Italian restaurant on Forsyth Road. I stopped by to take a peek and was impressed with what I saw. I must have passed by this restaurant a million times. I'm an avid lasagna lover and can't believe it was right in front of me the entire time! The moment I stepped in, I knew this was the perfect place. The ambiance was perfect! They had a piano, which implied they had a piano player. I spoke with the manager of Marcos and we discussed the possibilities on how I could pull it off. She prepped me on how I would do it. I went back the day before I proposed to rehearse it again. As they say, the rest is history.
What makes your love special?
What makes our love so special is David's patience with me. He has to be the most patient man I know. I can be over the top at times with my busy schedule. He keeps me grounded and reminds me all of the time that whatever happens I will always be okay. His reassurance lets me know that I will. We are also free to be our authentic selves with each other, which is a blessing. That is a gift within itself.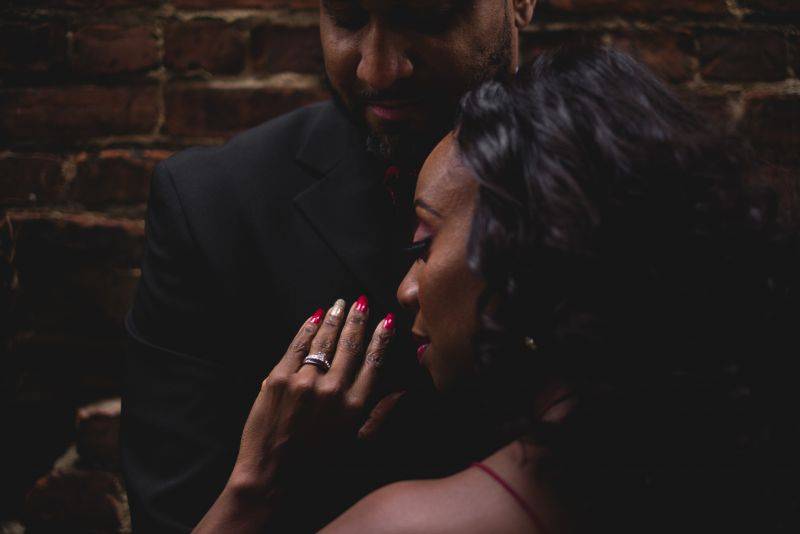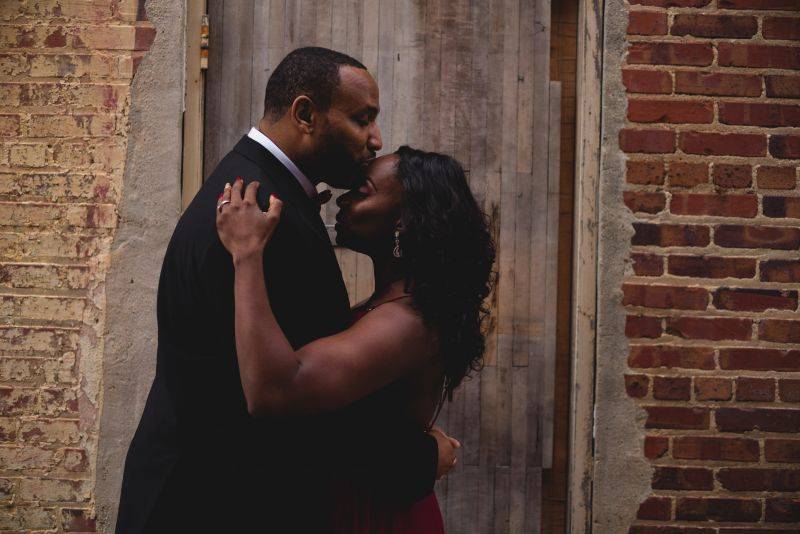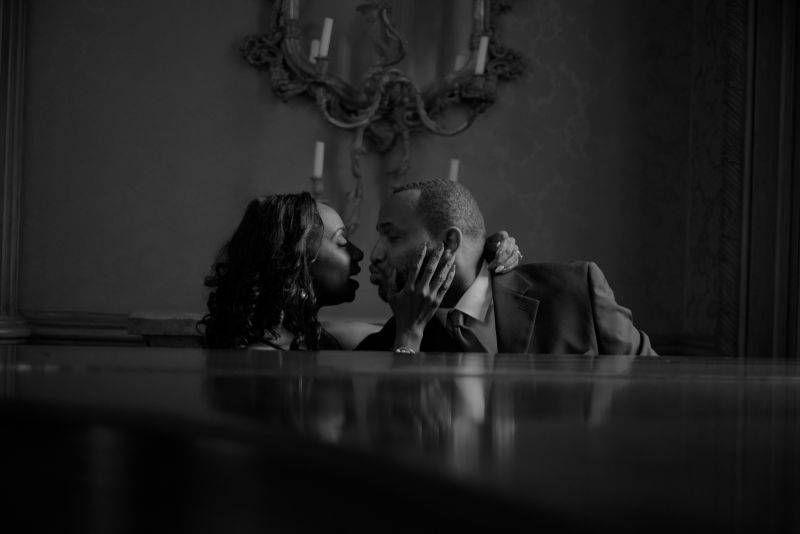 What was the theme of your shoot?
My photographer would say "Ballroom for Two." I remember Carmen telling me that he wanted to capture the true essence of our relationship. He didn't want any staged poses. He told us to act natural and the camera would capture what it needed to.
Were there any memorable moments during the shoot?
The biggest thing that we both remembered was how cold it was! It had to be 36 degrees outside. I kept telling myself that models do this all the time and I could be cold for my engagement photos.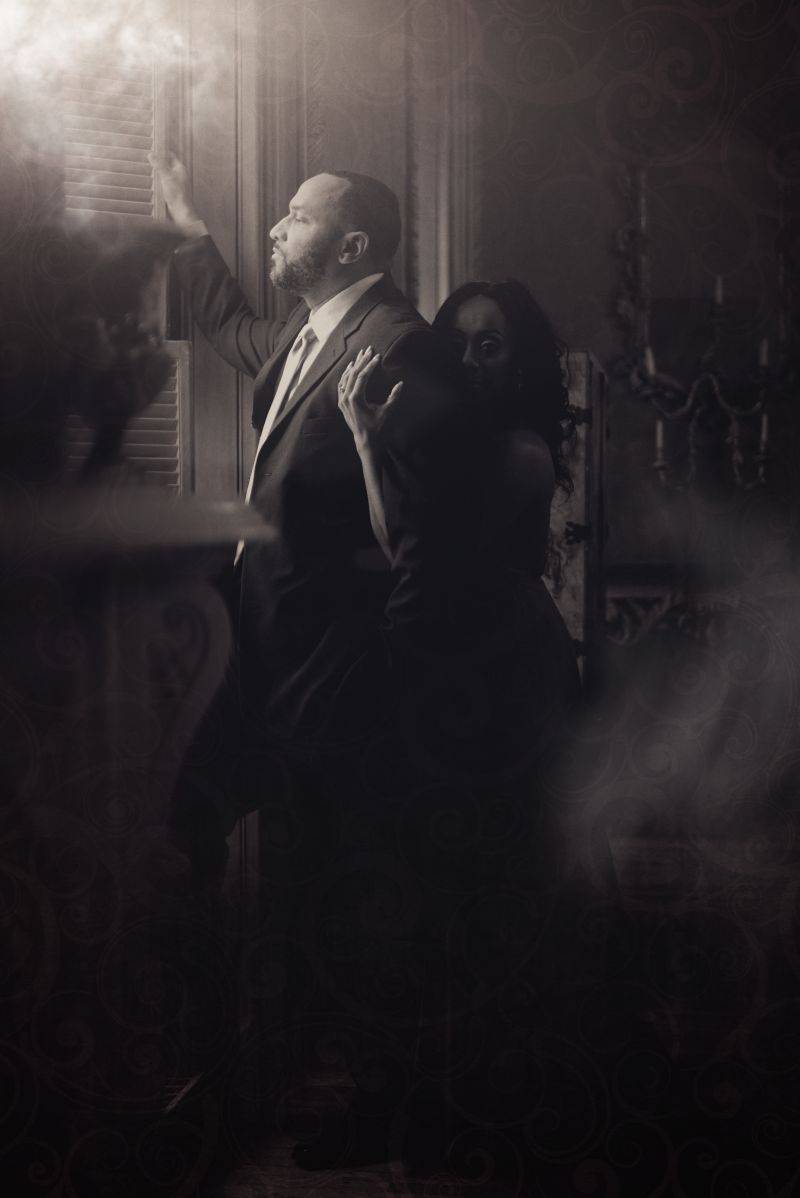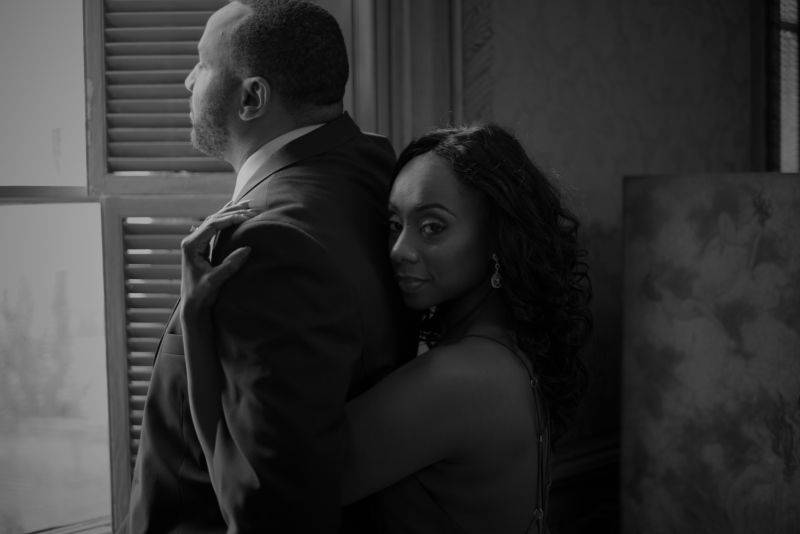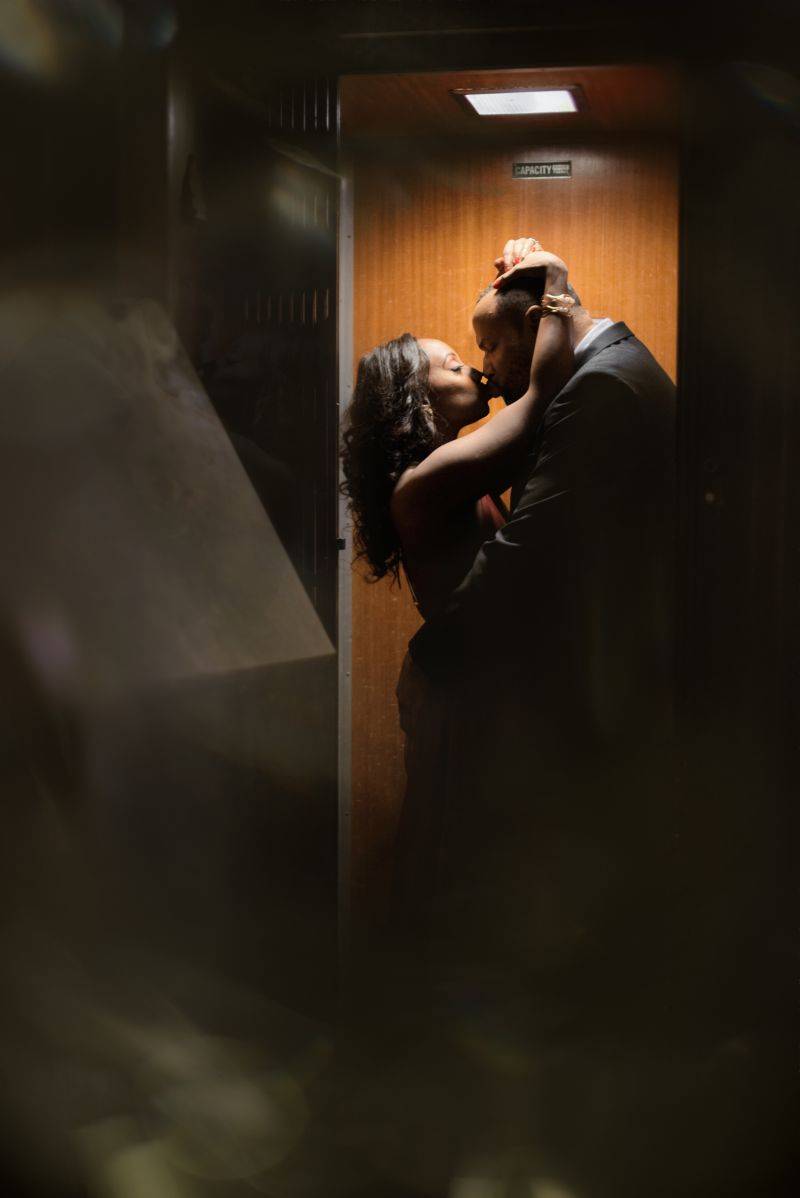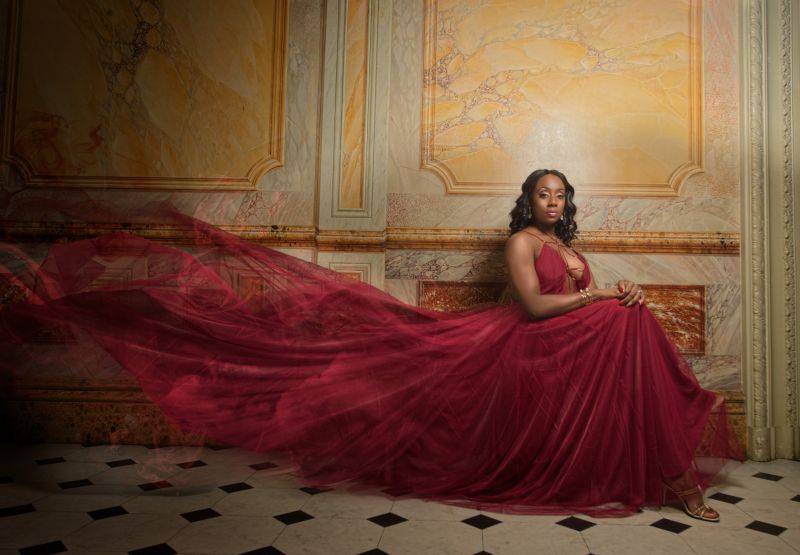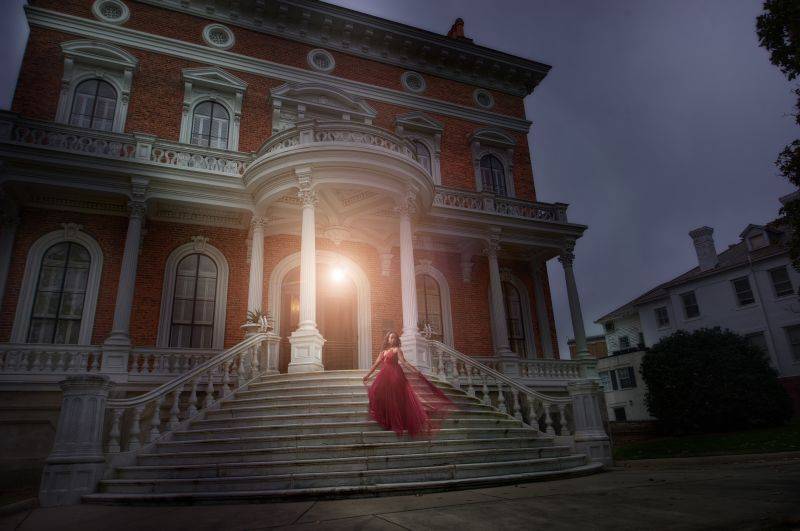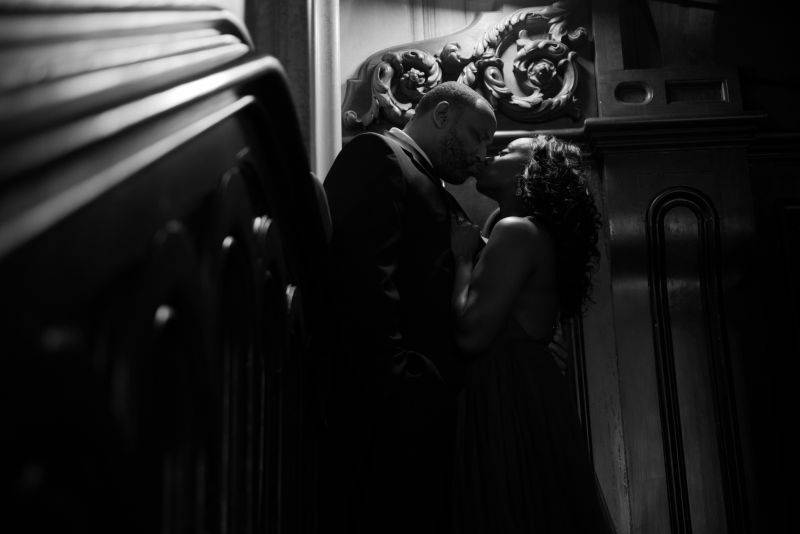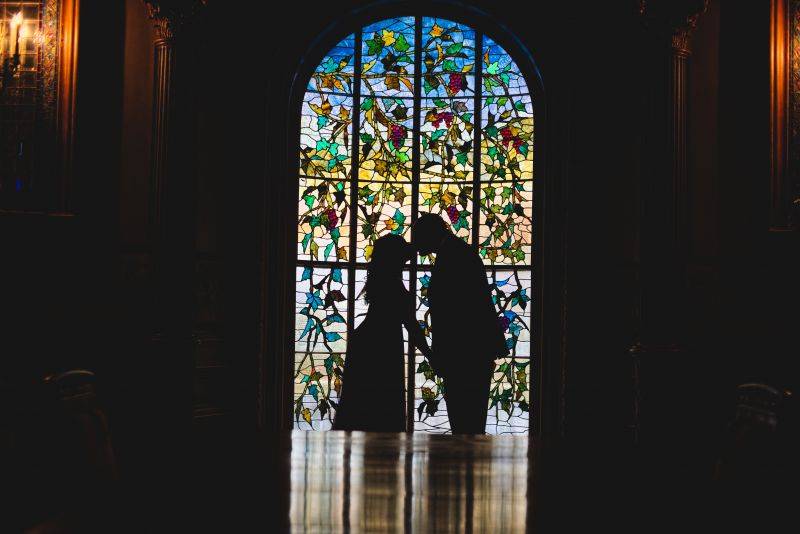 What are you most looking forward to about your wedding?
I'm most looking forward to seeing David standing at the altar waiting for us to become one. I'm anticipating how I'll feel on my wedding day and how we'll share this special moment with our family and friends. David said he is looking forward to saying "I do."
Have you started planning your wedding?
Yes, I've definitely started planning the wedding. It will be here before we know it!
Congratulations to the happy couple! We wish you many years of wedded bliss.