Aureyl and Stefan met in 2001 while attending the same high school. They dated for five years prior to getting married. And their nuptials took place at The Westin Columbus and High Line Car House in Columbus, Ohio. Check out Aureyl and Stefan's special day, captured by Style & Story Creative.
Bride's full name, age, and occupation: Aureyl Pitts-Thomas, 29, Marketer
Groom's full name, age, and occupation: Stefan Thomas, 30, Attorney & Musician
Place of residence: Columbus, Ohio
Wedding date: December 12, 2015
Wedding location: The Westin Columbus and High Line Car House in Columbus, Ohio
Wedding theme: Classic and rustic
Honeymoon Destination: Maui, Hawaii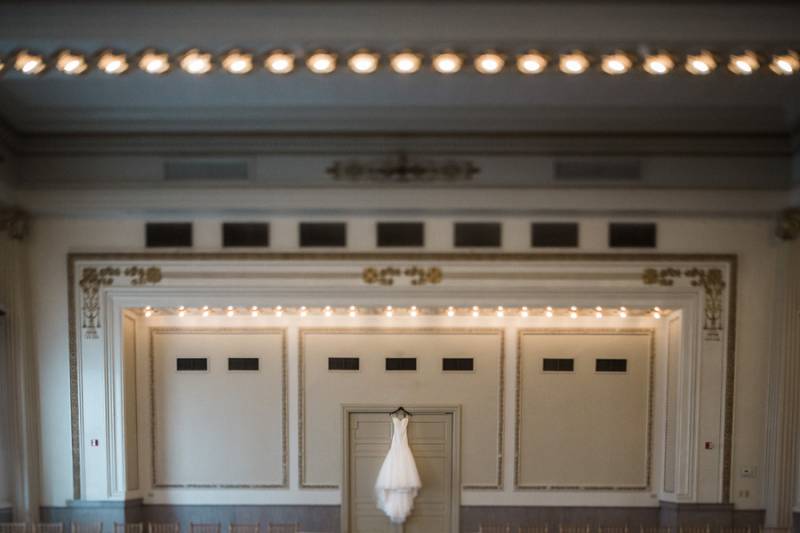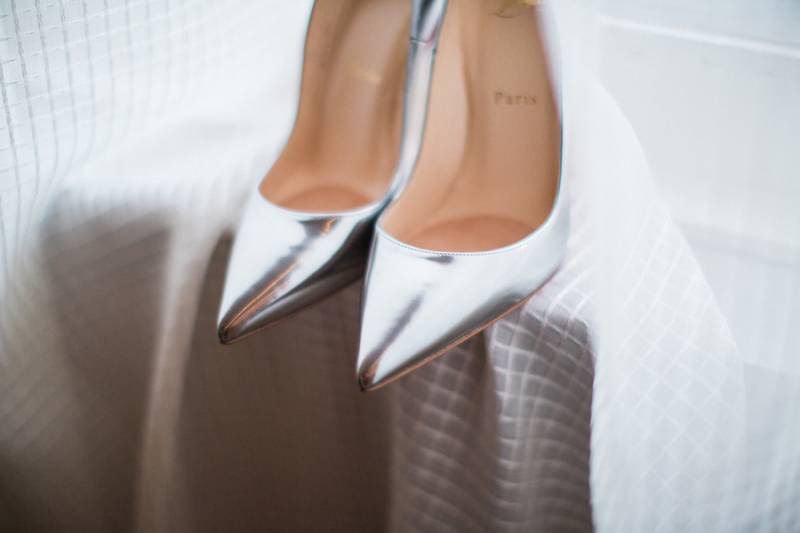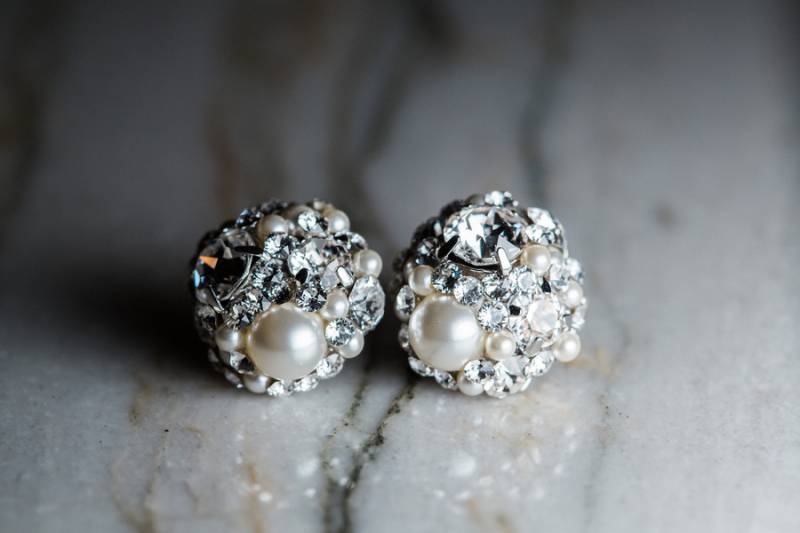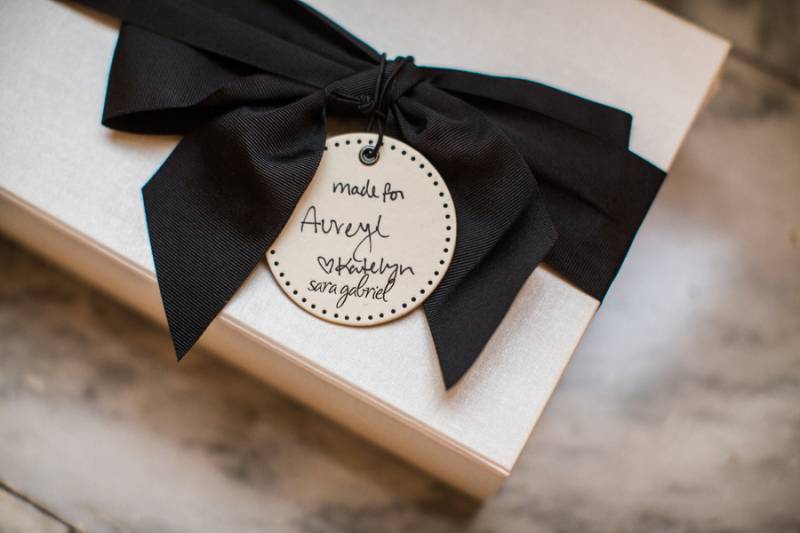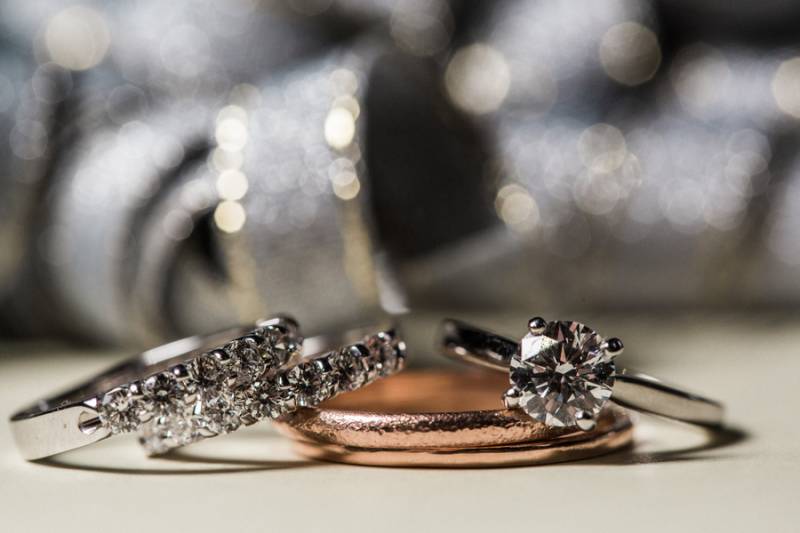 From the bride:
Leading up to the day, I was busy with planning and moving (we moved 3 days before the wedding), but on the day of, I had such an overwhelming sense of peace and calm. I was determined to be fully present on that day and tried not to concern myself with the details. Once I saw Stefan, I felt relieved and captivated. After that, it felt like we were in the world, with just each other and our love. It was the most beautifully consuming feeling of joy and happiness. It was amazing.
From the groom:
The day-of is indescribable. Feelings of awe, nervousness, disbelief, and intense love all hit the night before. And, on the day of, everything came to a head. I was excited and relaxed until she stepped into the aisle. After that, it seemed like just me and her. It's slightly indescribable how I felt. I felt protective, like I could rule the world, and like we were each others' for the rest of life. Needless to say, after the "I do's" everything felt like a party that I never wanted to end.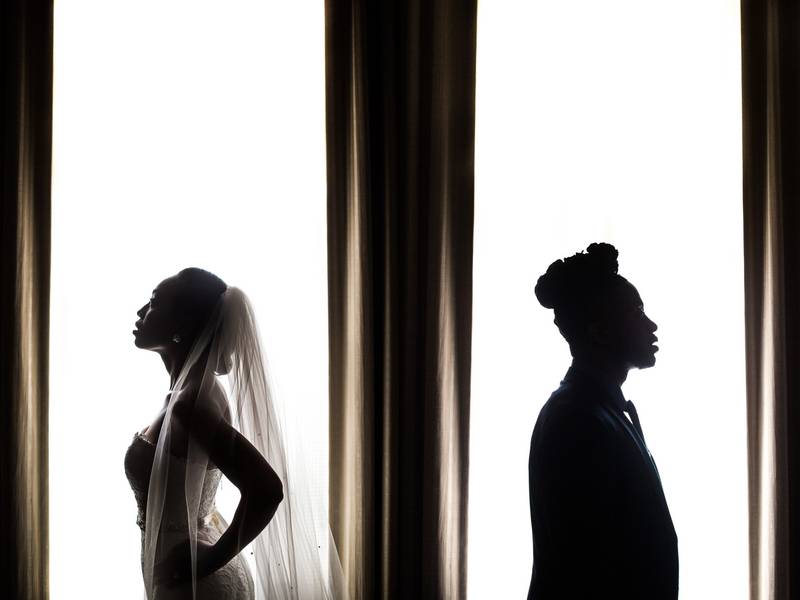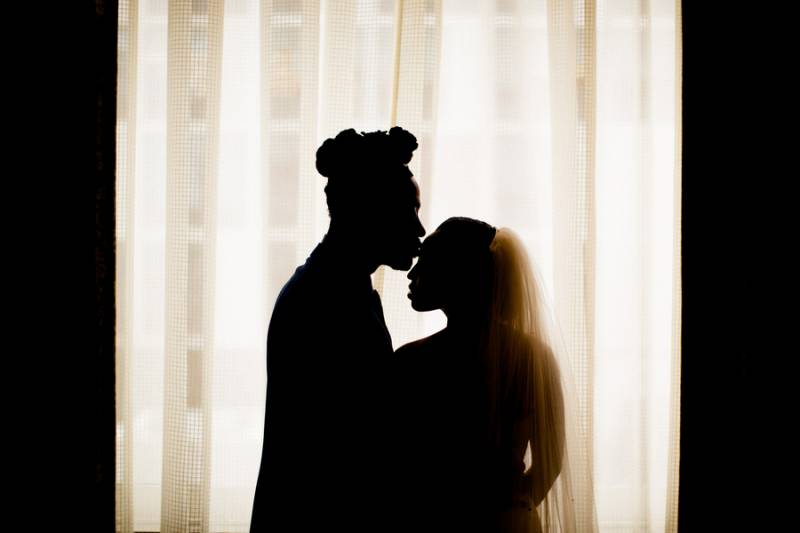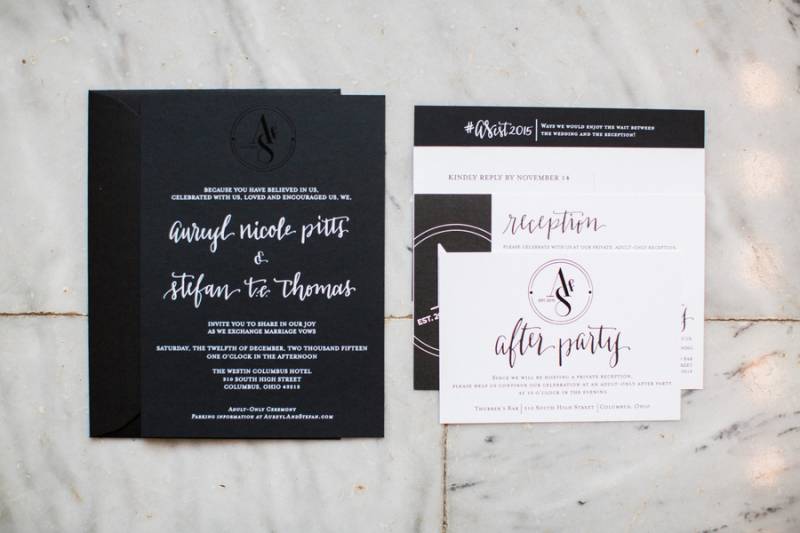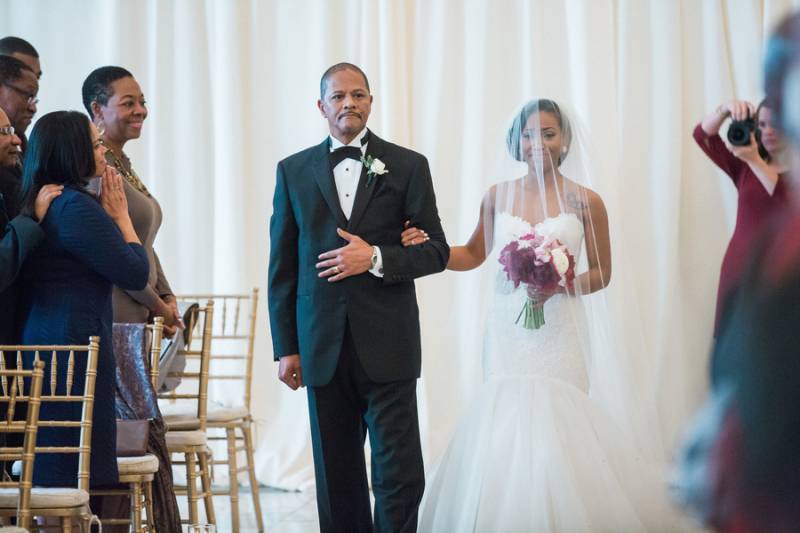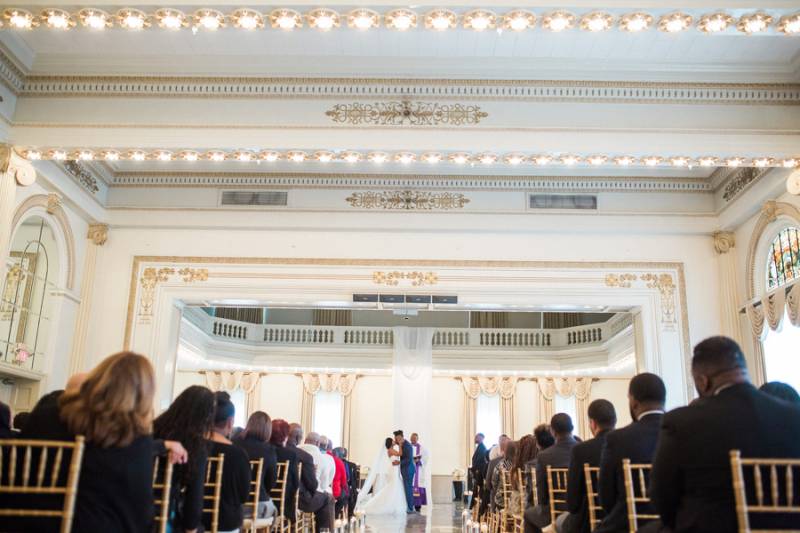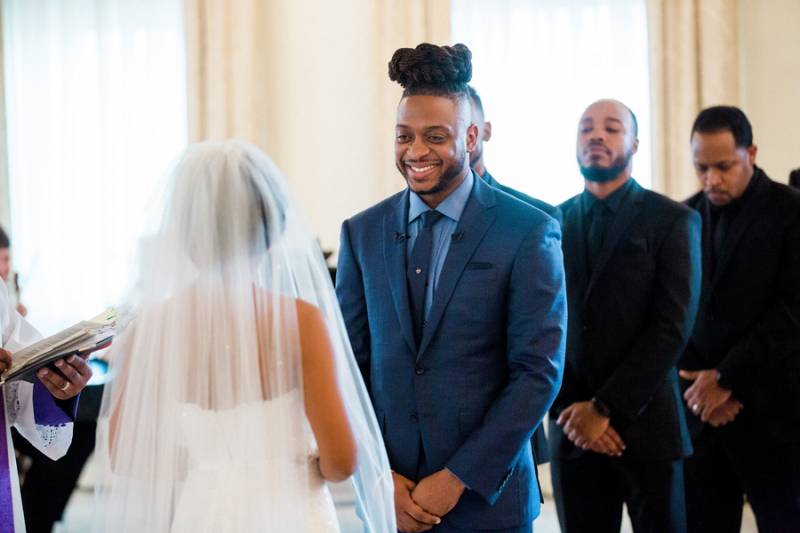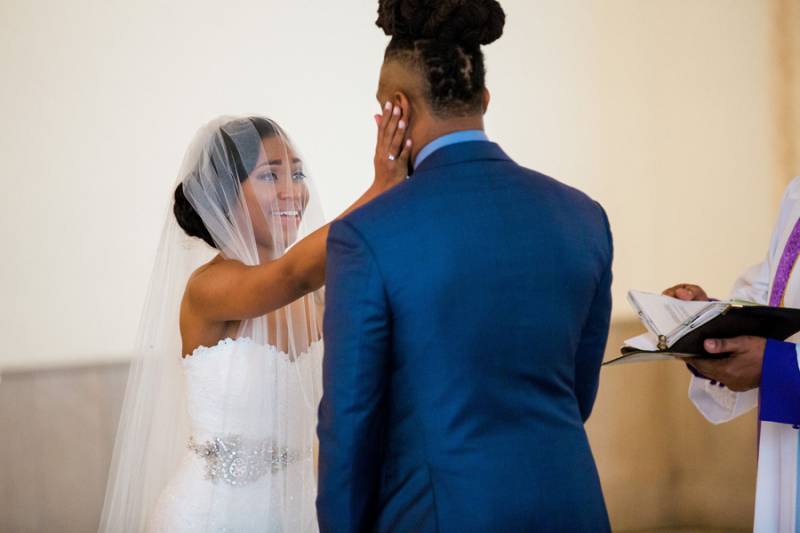 Your best moment:
Aureyl: Walking down the aisle, our first dance and the first look with my dad.
Stefan: Aureyl coming into the ballroom, dancing with my mother, and our entrance into the reception as husband and wife.
Wedding song:
Our wedding song was "Lovely Day" by Alt-J. We could not agree on a wedding song for quite some time. Throughout planning, it was constantly a pain point - which was frustrating for us both. It was no song that we both just felt like 'this is the one.' One day, several months before the wedding, we were riding in the car, listening to Sirius XM, and "Lovely Day" by Alt-J came on. When the song ended, we literally looked at each other and knew that this was the song.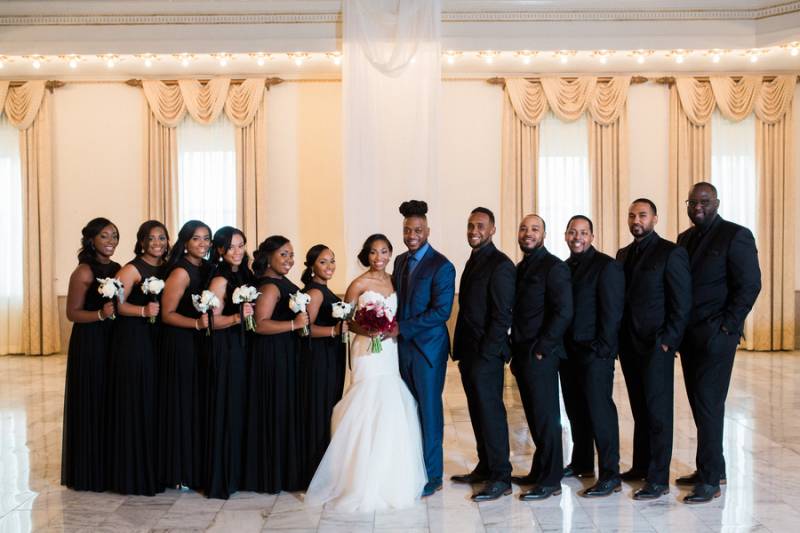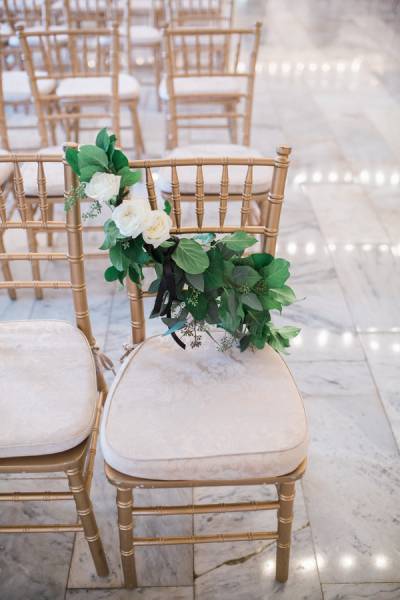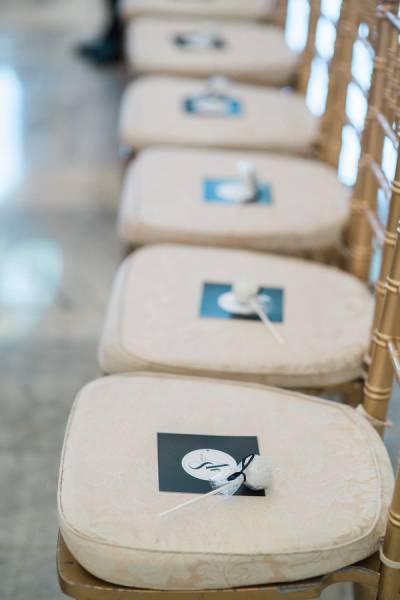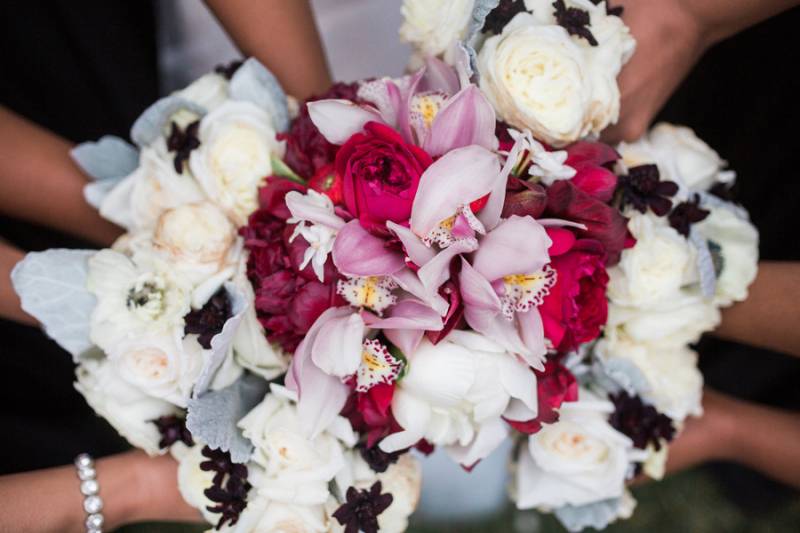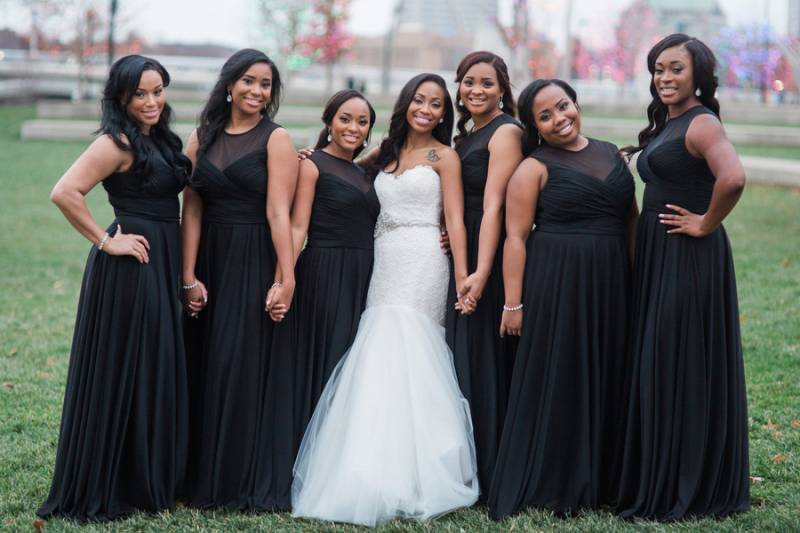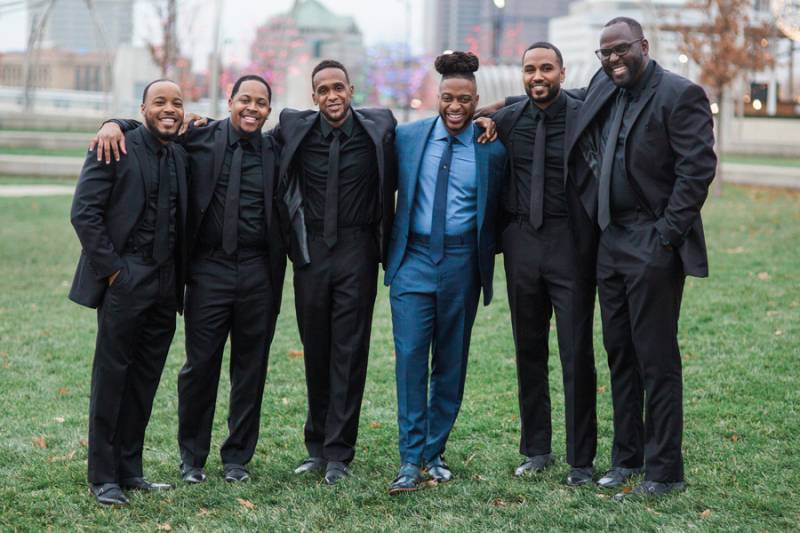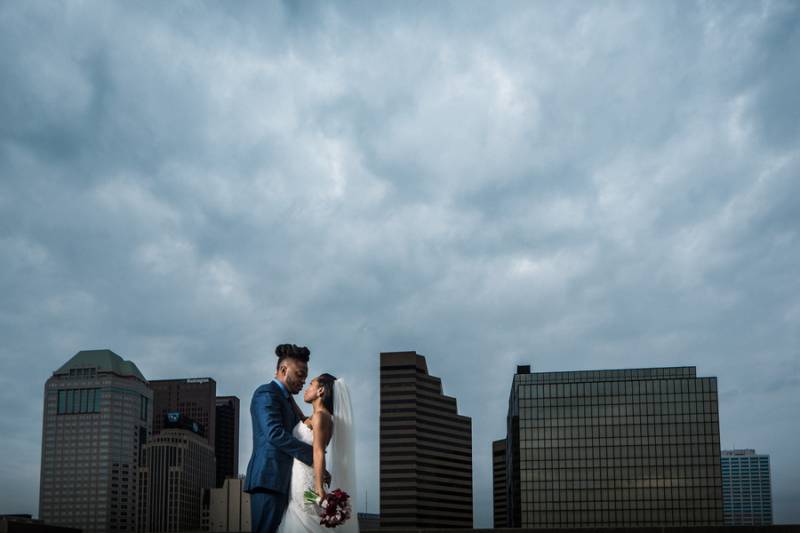 Favorite wedding detail:
DJ Durl was amazing and really set the tone for our wedding. He was attentive to the details and roles as the "MC" of the reception. We were also honored that our requests of the vibe and tone were granted throughout the cocktail hour, dinner and reception.
What are you most looking forward to as a married couple?
Receiving and experiencing each others' love everyday.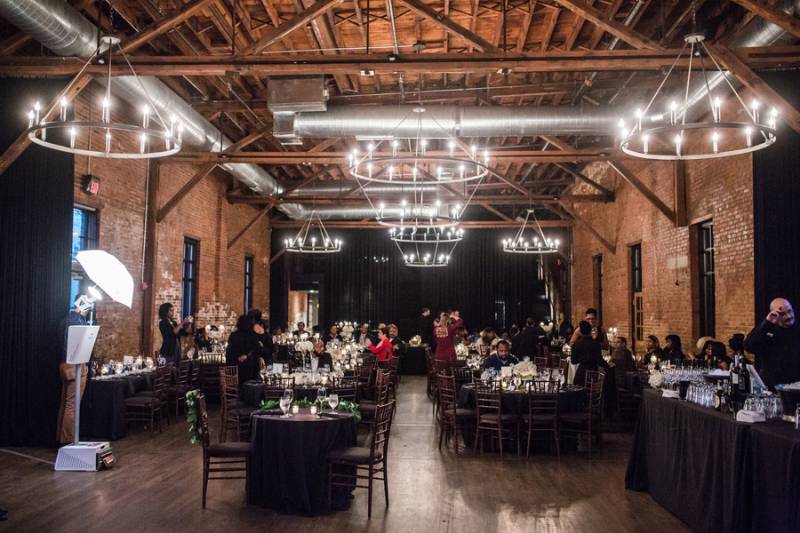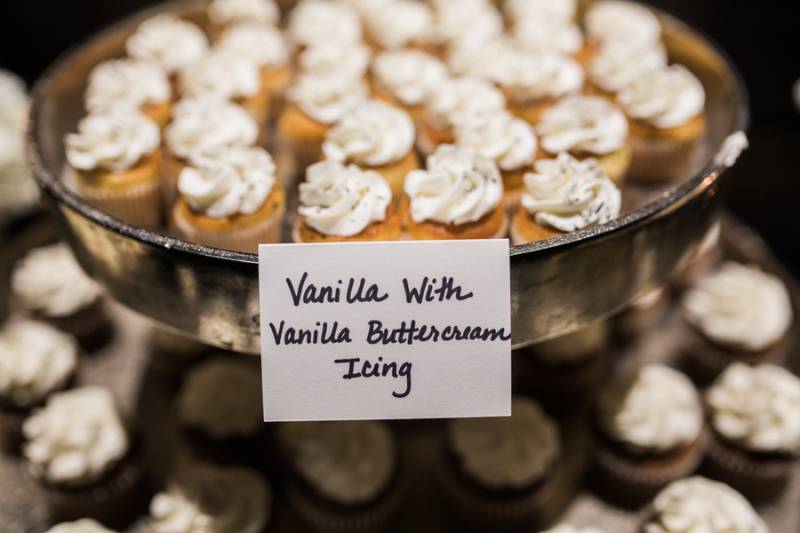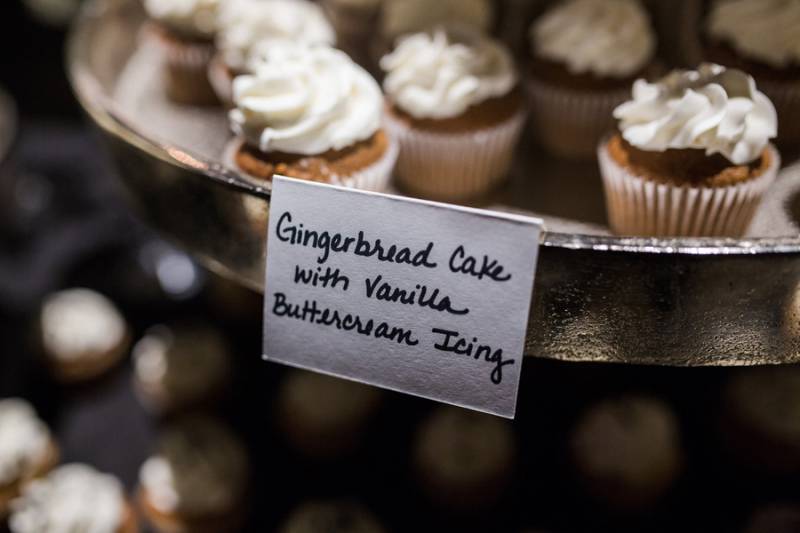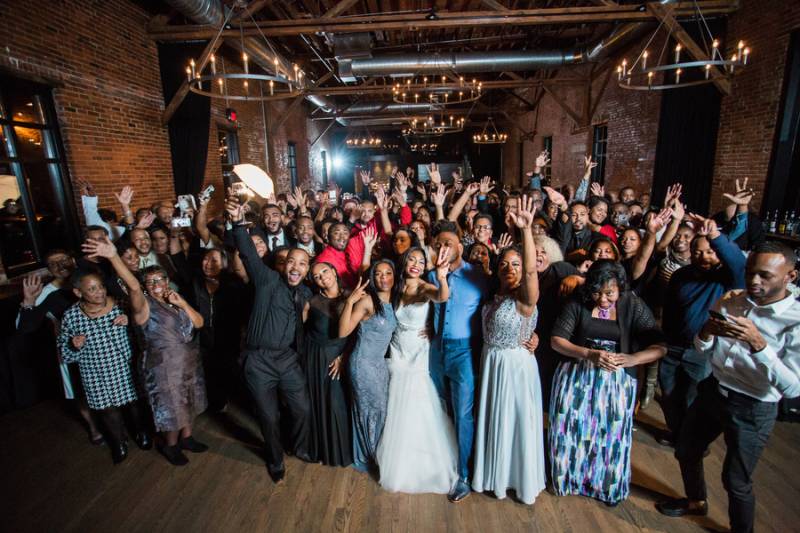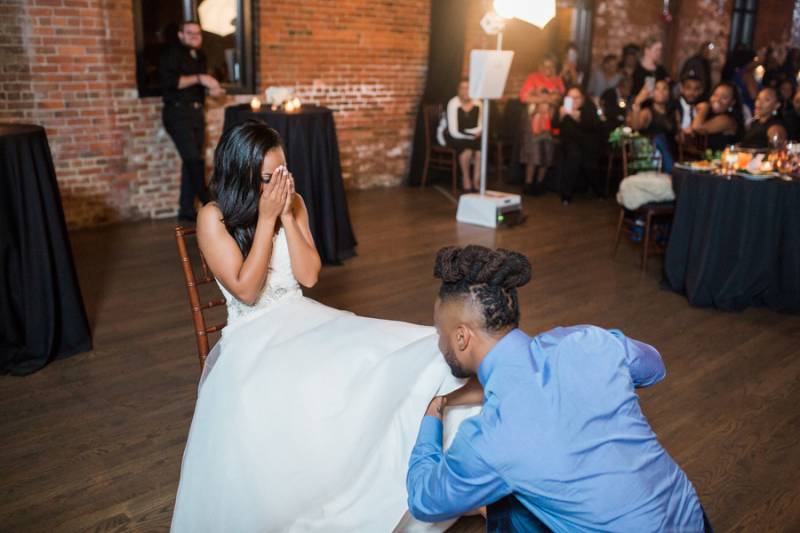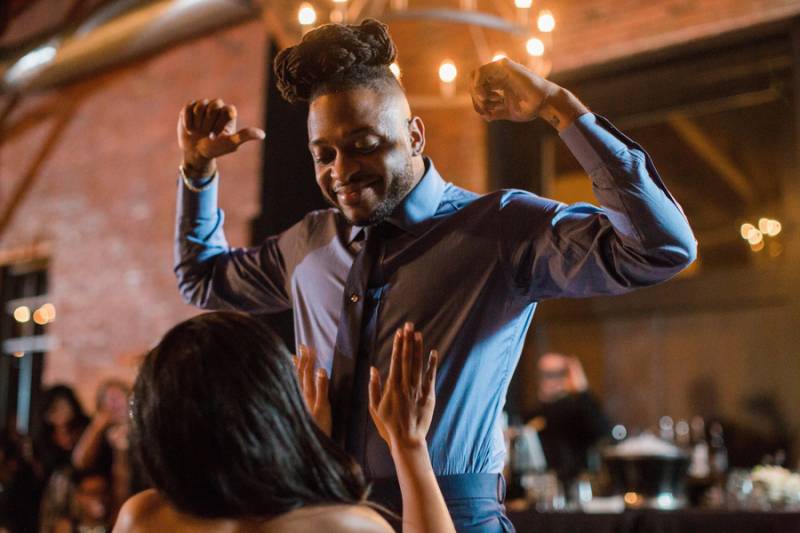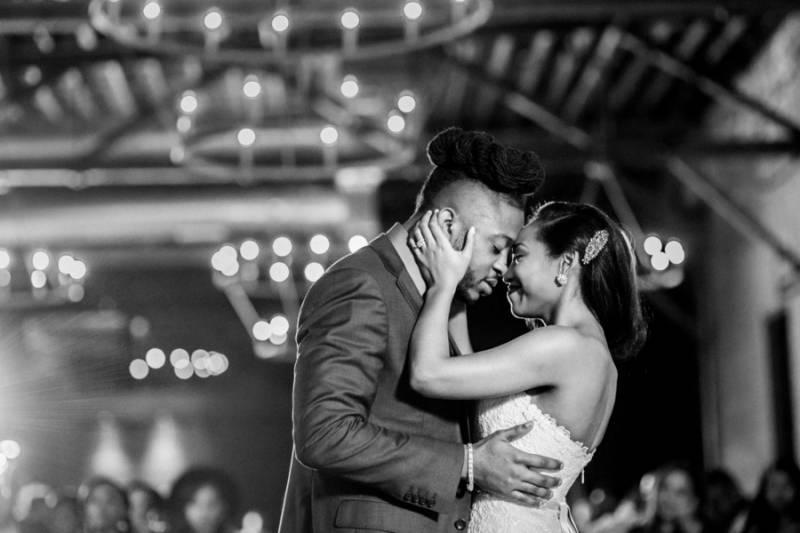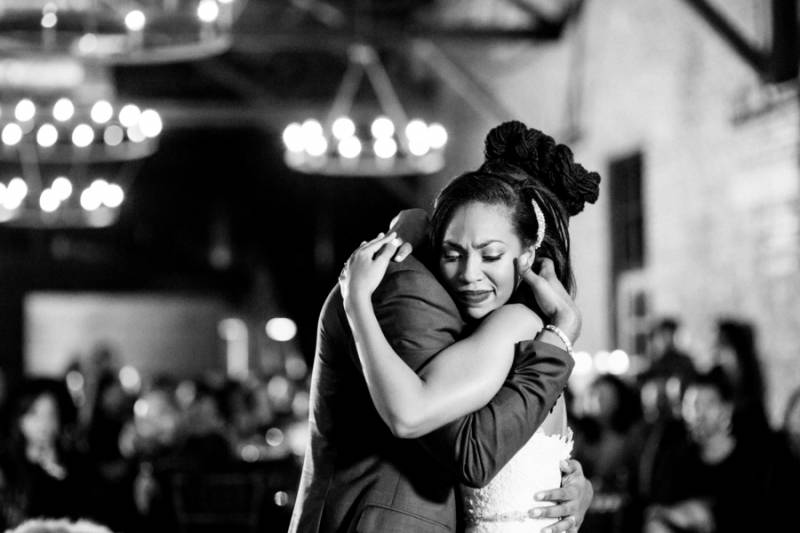 Advice for a bride and groom on their wedding day:
Do what is important to you on the day. If there are traditions that you don't want to do, don't do them. New things you want to try - try them. At the end of it, this day is to celebrate your love and should be a true reflection of you both. Also, your wedding day, is just that, a day. Spend the same time and diligence on what marriage looks like, the expectations you are going in with and how you will live into a healthy union. After the beautiful day, there is the marriage - and it can be equally, if not exceedingly, as amazing.
Congratulations to the happy couple! We wish you many more years of wedded bliss.