Kiyomi and Abdullah's love story began with a chance meeting on what seemed like an ordinary Friday in November of 2005. Kiyomi was driving on her way to work when she decided to make a quick stop for gas at the Amoco gas station in Clinton, Maryland. Abdullah and many other dump truck drivers were there to gas up for the work day ahead of them. On this day, the stars were alligned for Kiyomi and Abdullah to meet, and as they say in the movies, the rest is history. The couple incorporated the Bride's mother's Japanese heritage and their African American culture, including Christian and Muslim values into their wedding day. The bridesmaids and flower girl wore kimonos (Furisode) and the groomsmen wore traditional suits tailor-made by the bride's mother. "The entire wedding party were our children and grandchildren," said the couple. "Many of our guests wanted to be a part of the Japanese traditions and they too wore Kimonos." Check out their beautiful Asian themed wedding, captured by The Capture Life.
Bride: Kiyomi Harper Fuller, 55, Sr. Treasury Analyst
Groom: Abdullah Fuller, 44, Transportation Manager
Place of residence: Clinton, Maryland
Wedding date: October 23, 2016
Wedding location: Oxon Hill Manor
Wedding theme: Japanese/Asian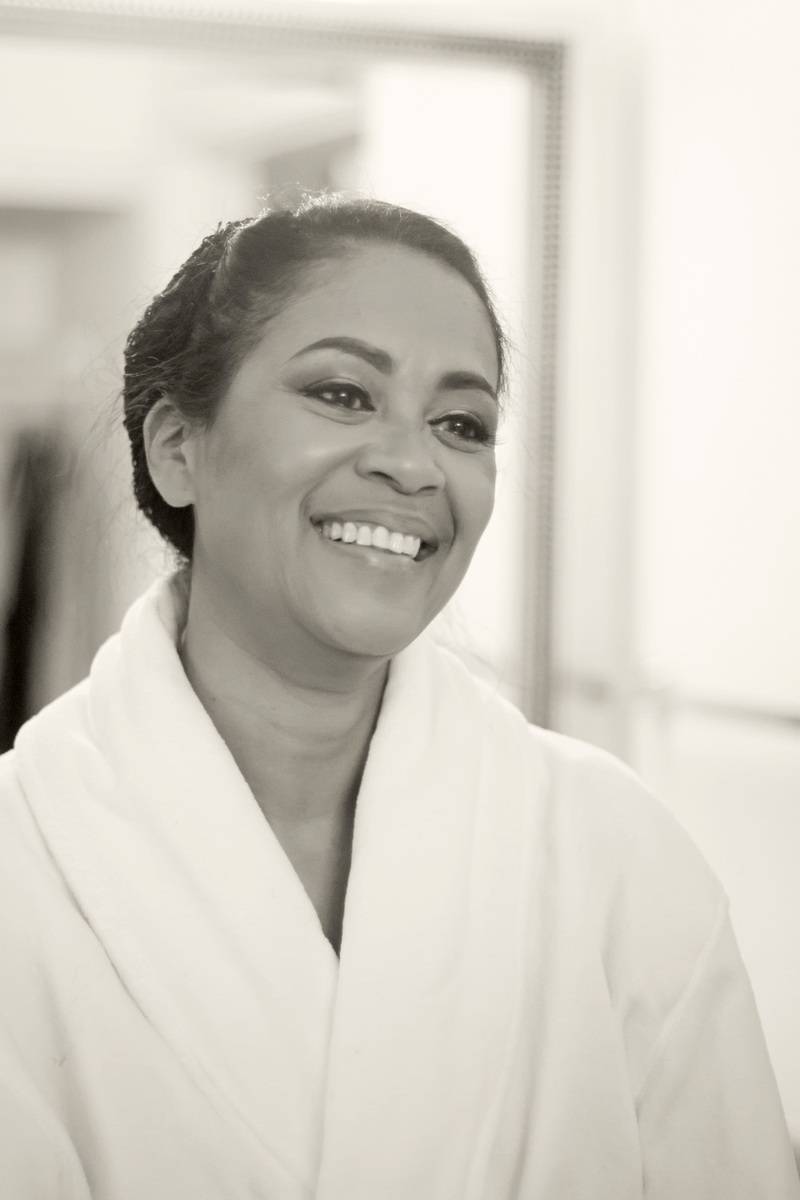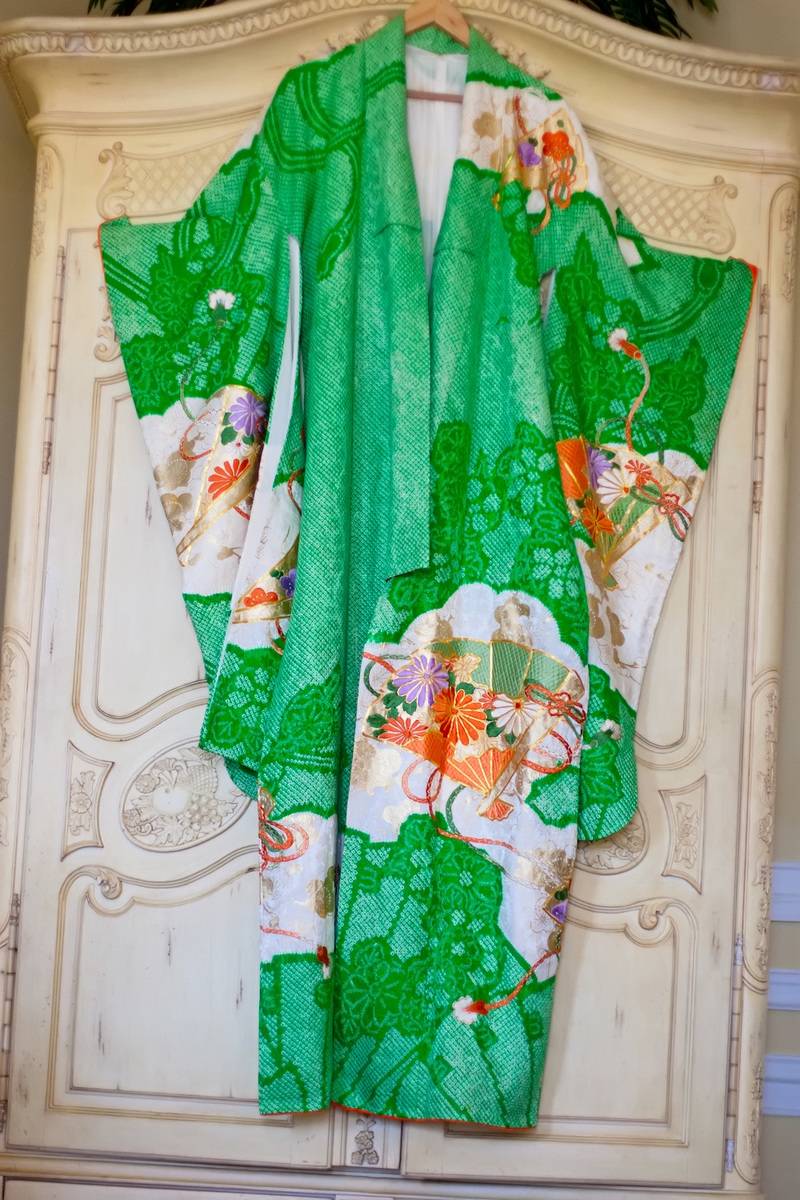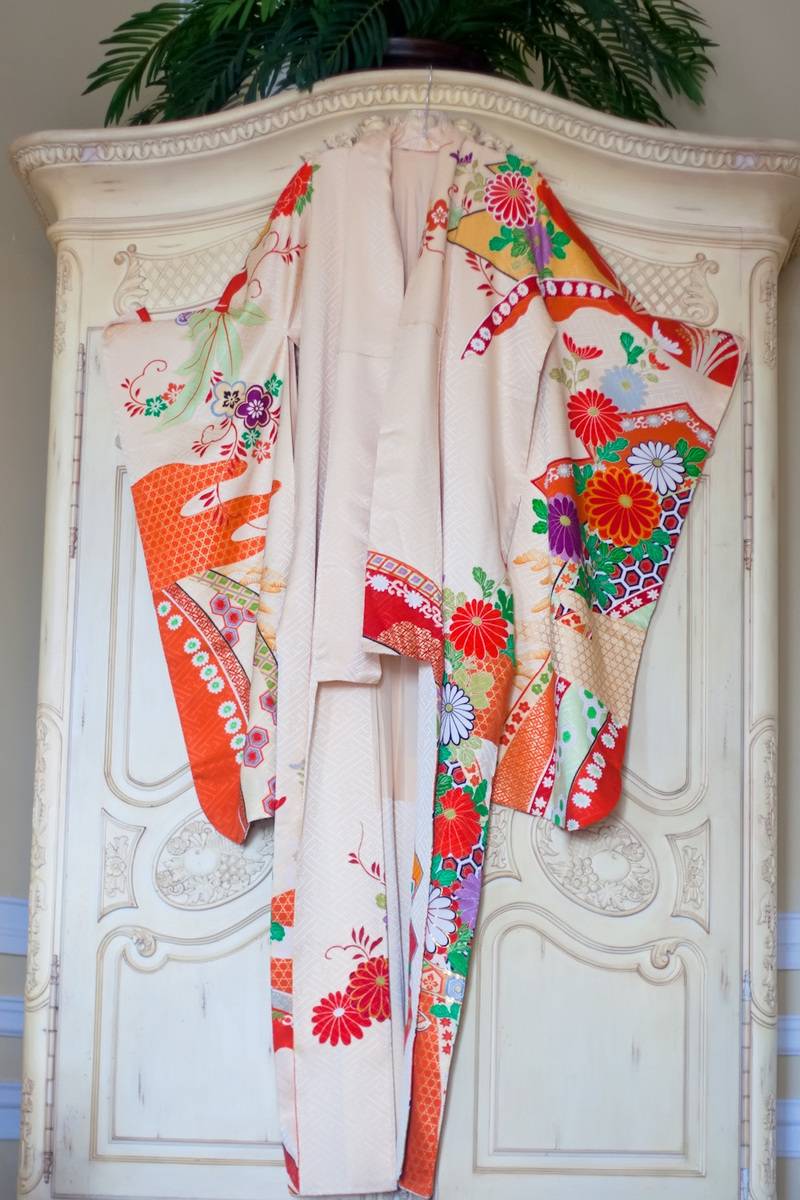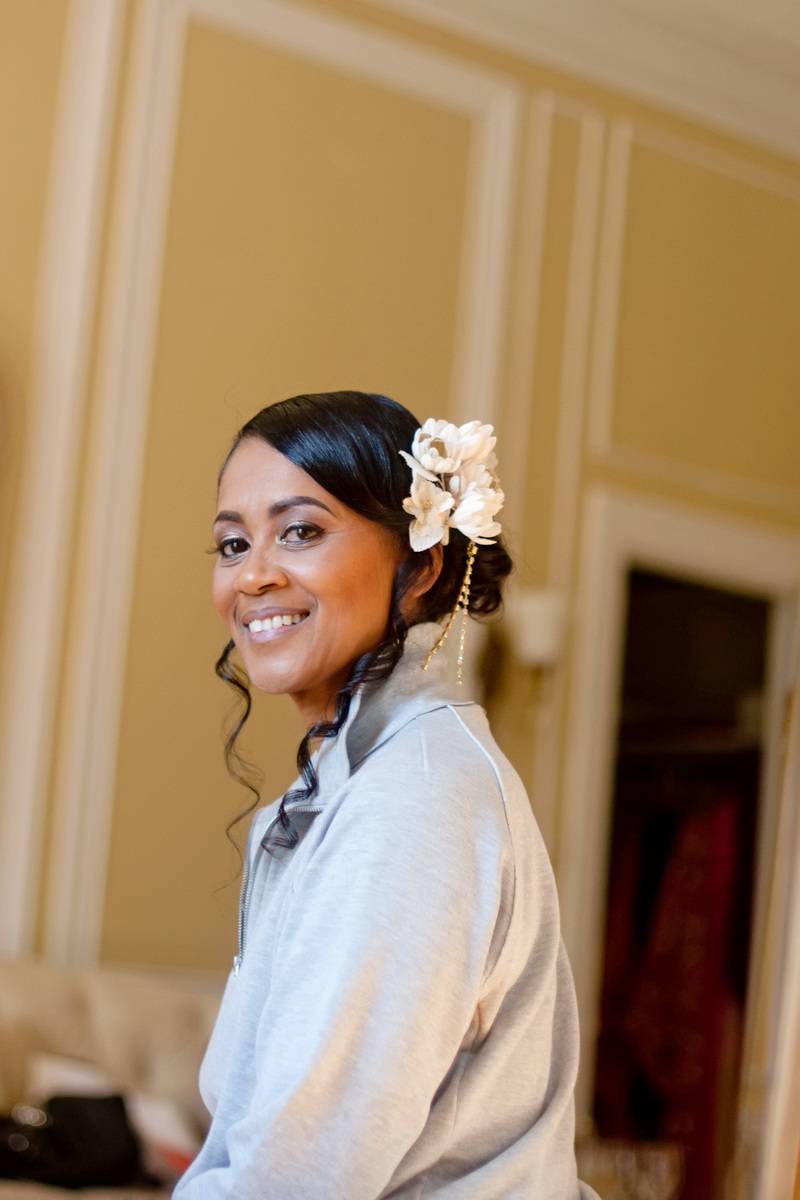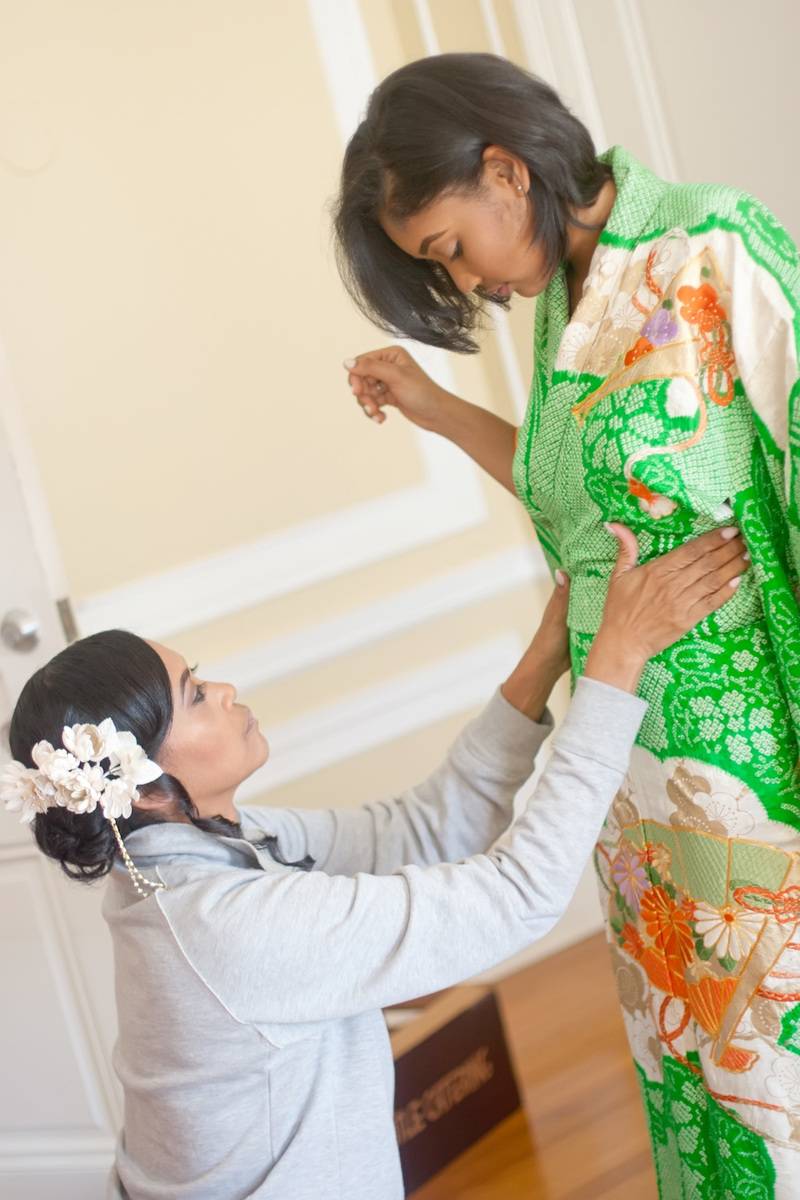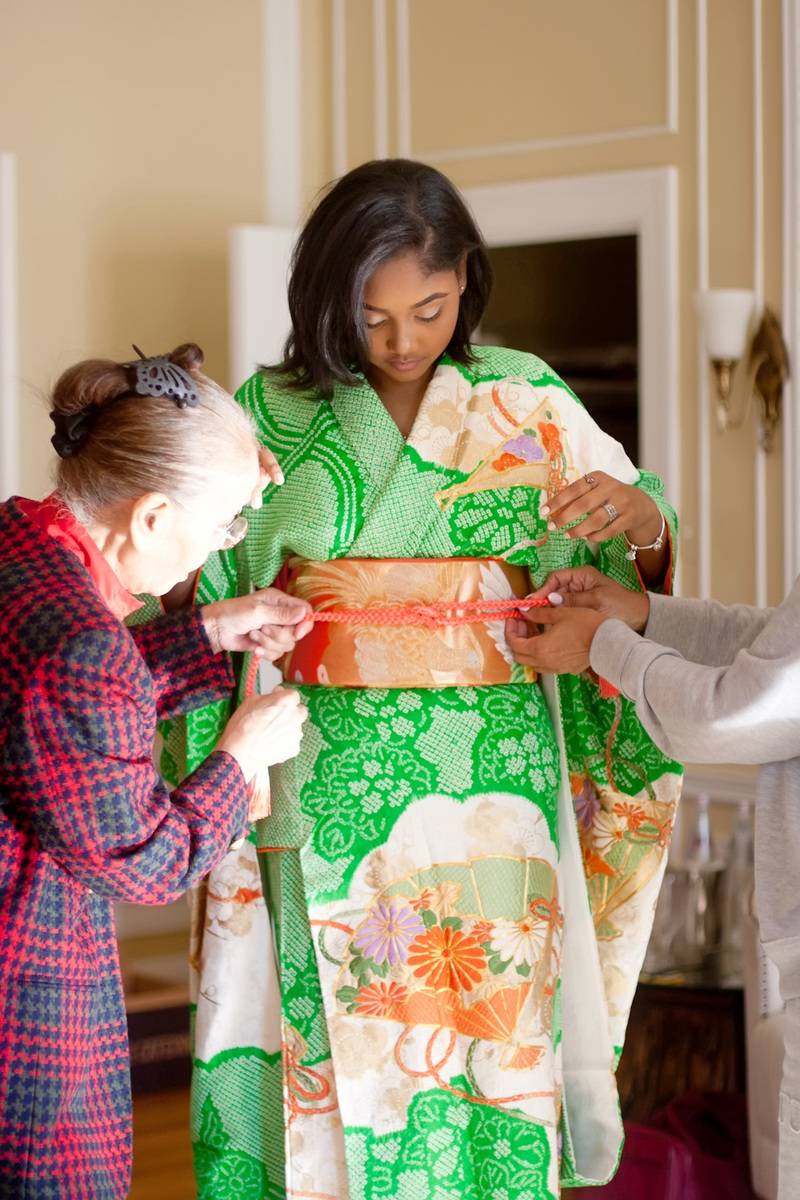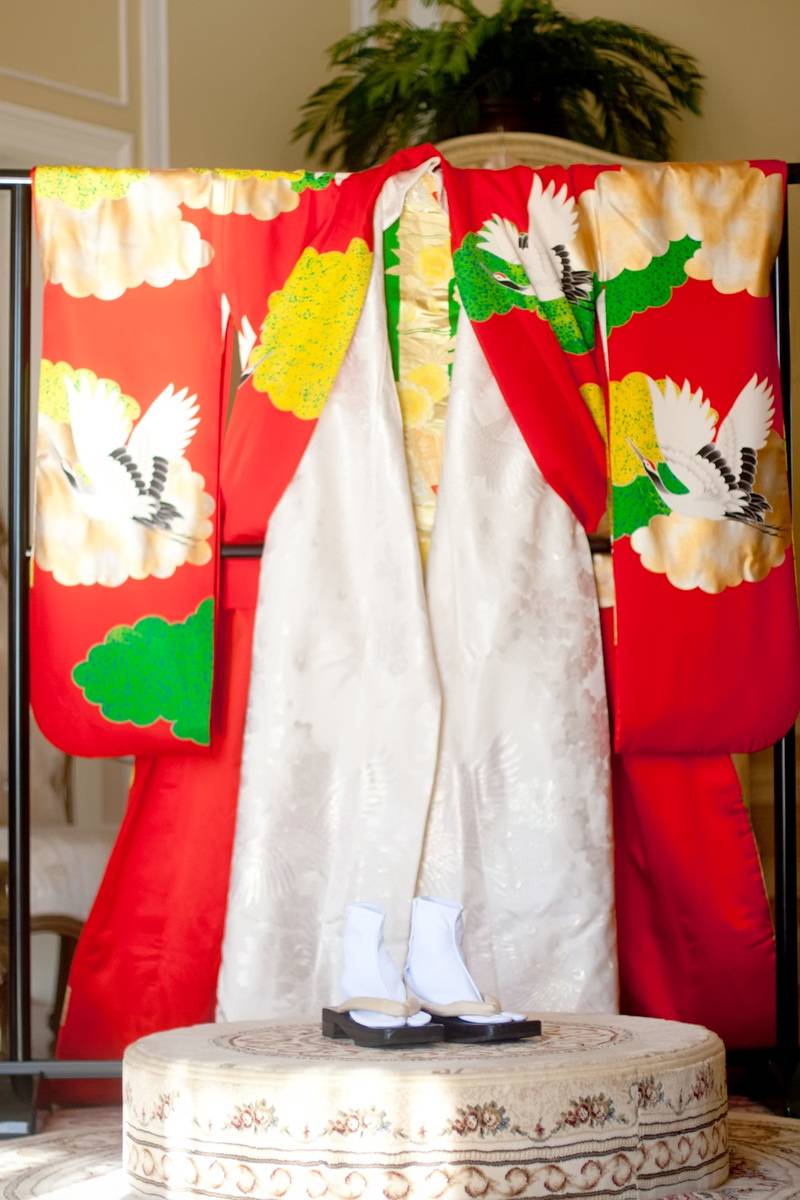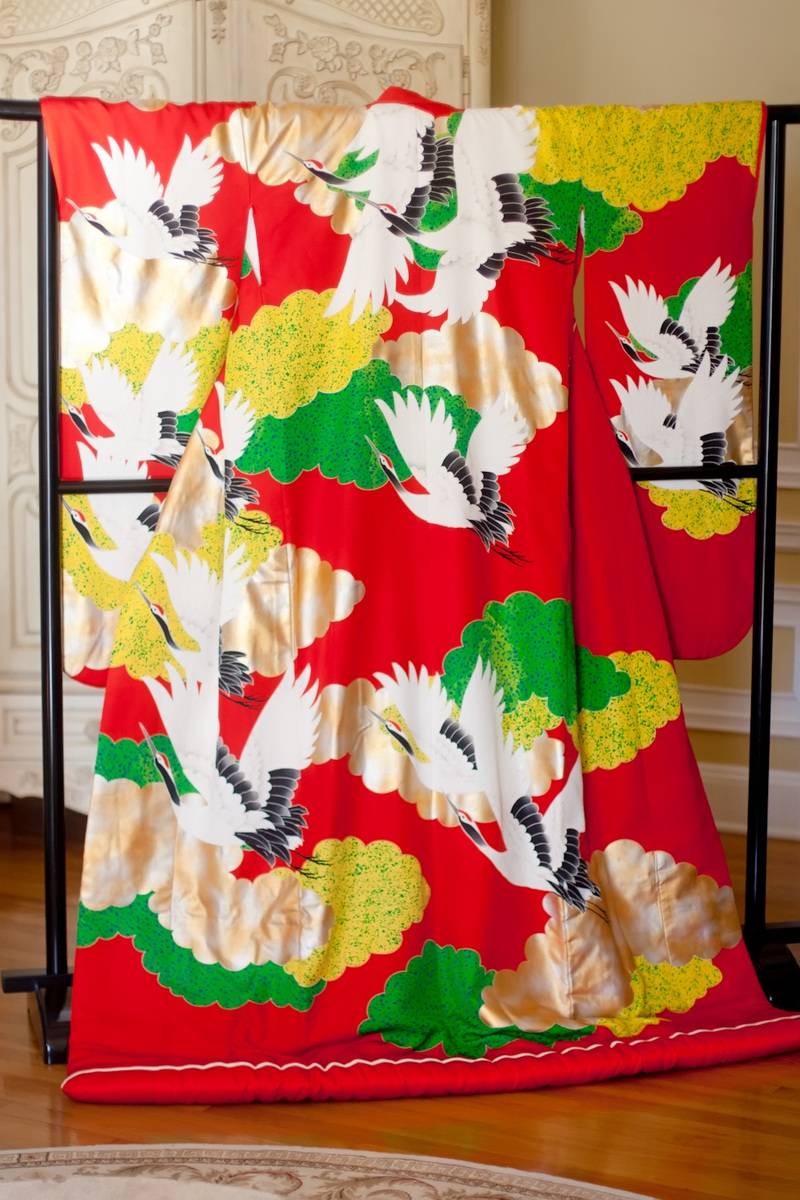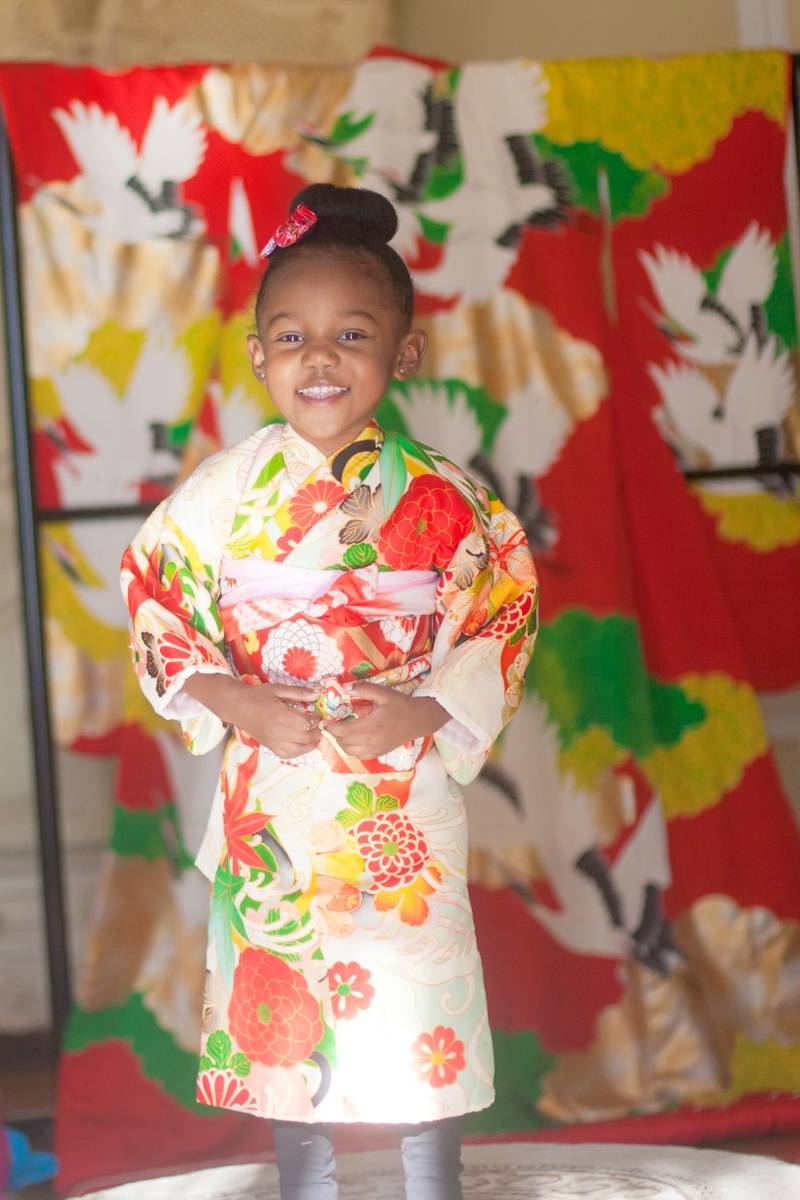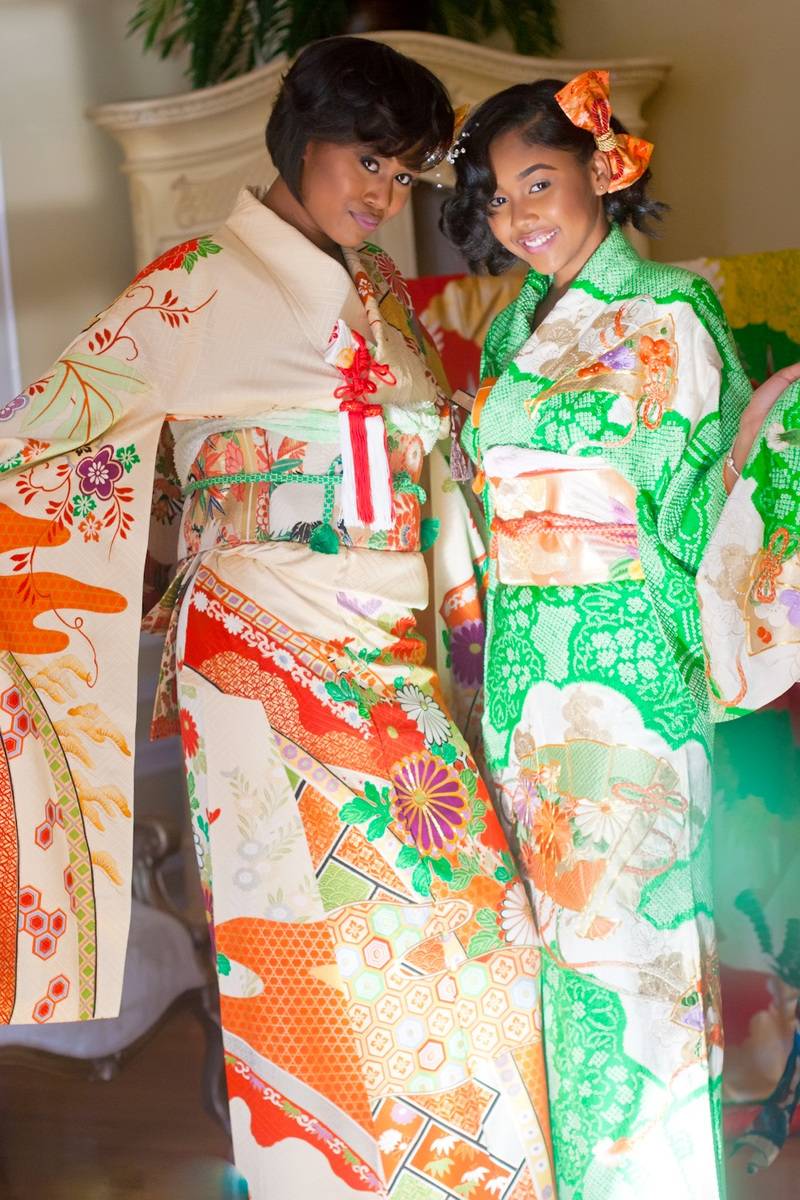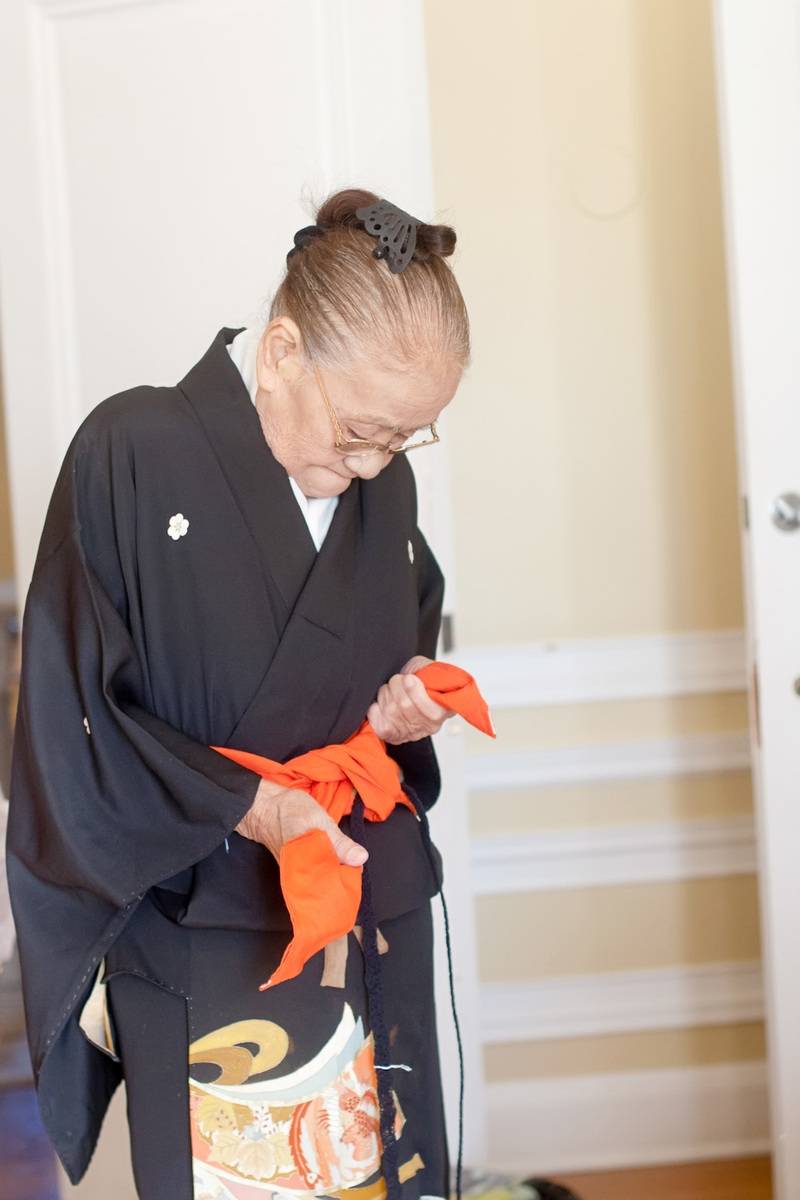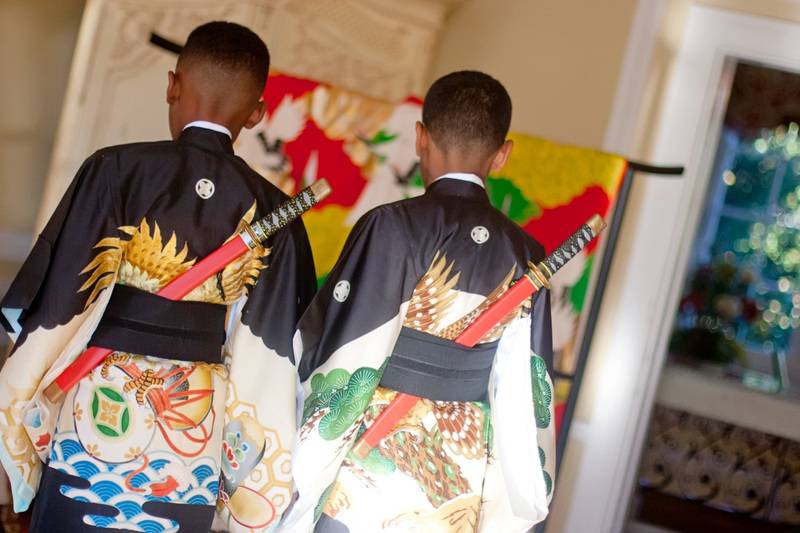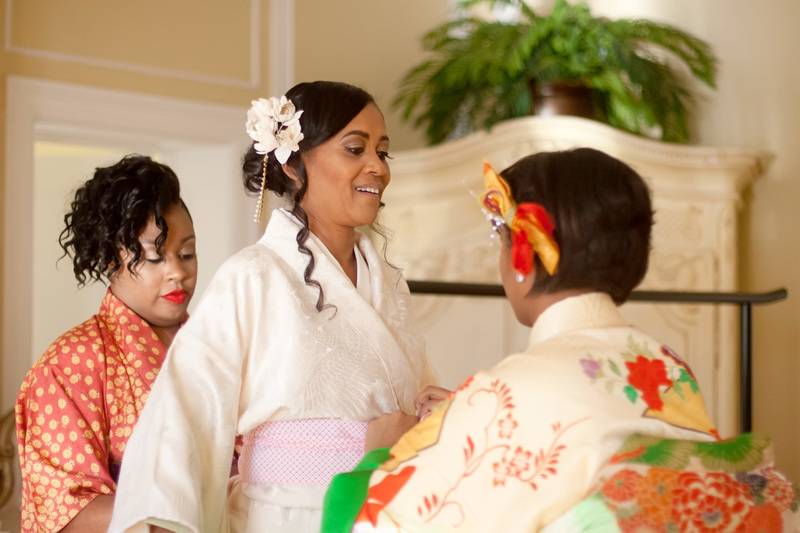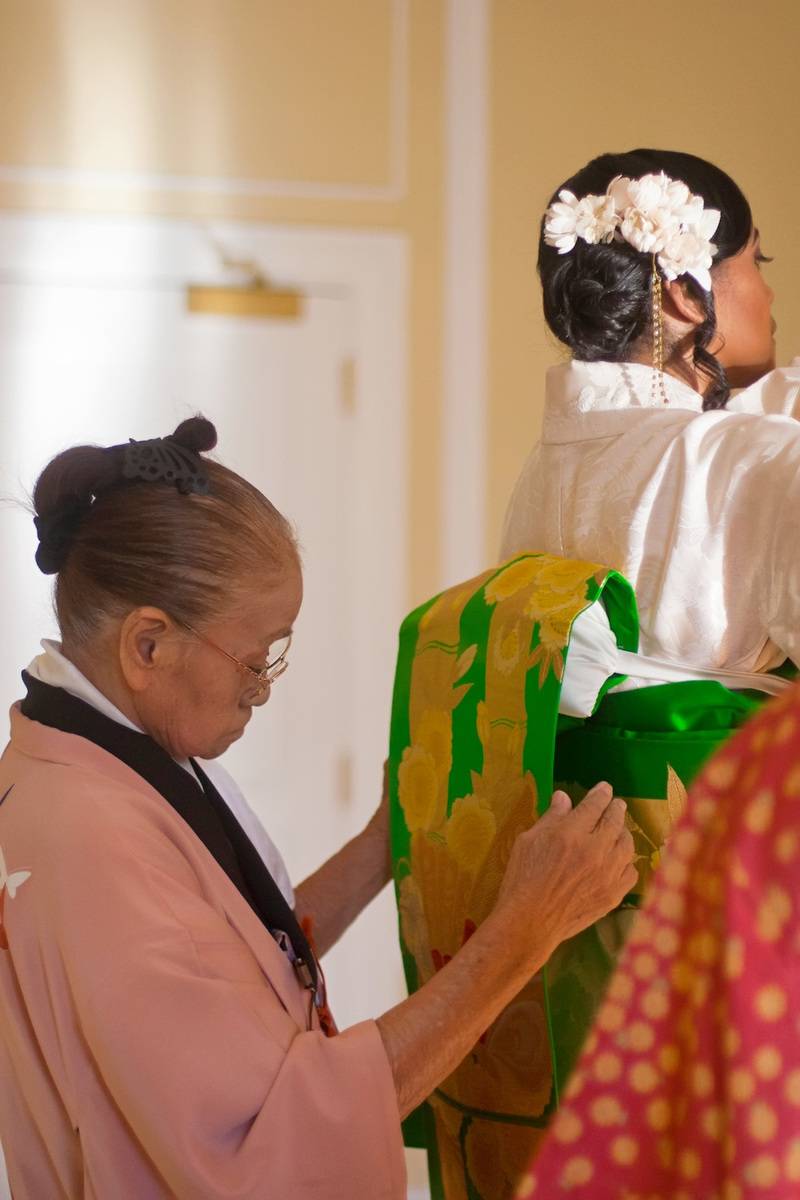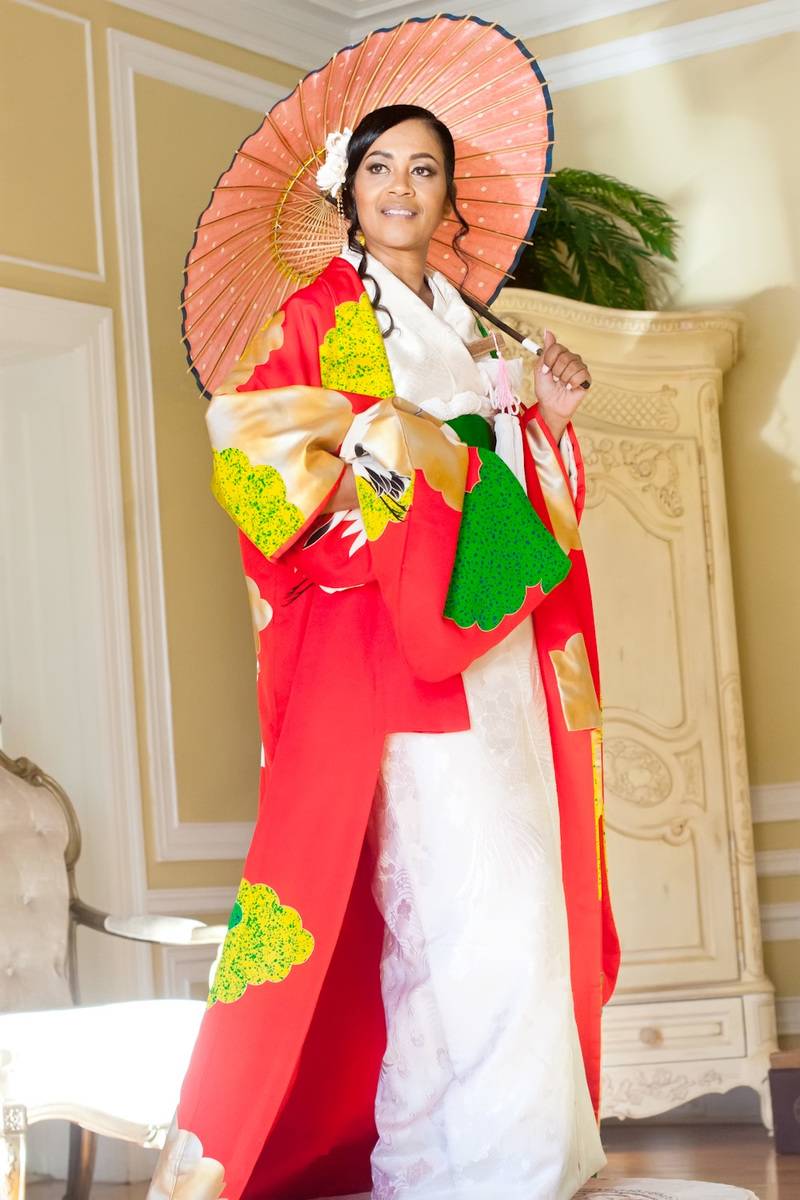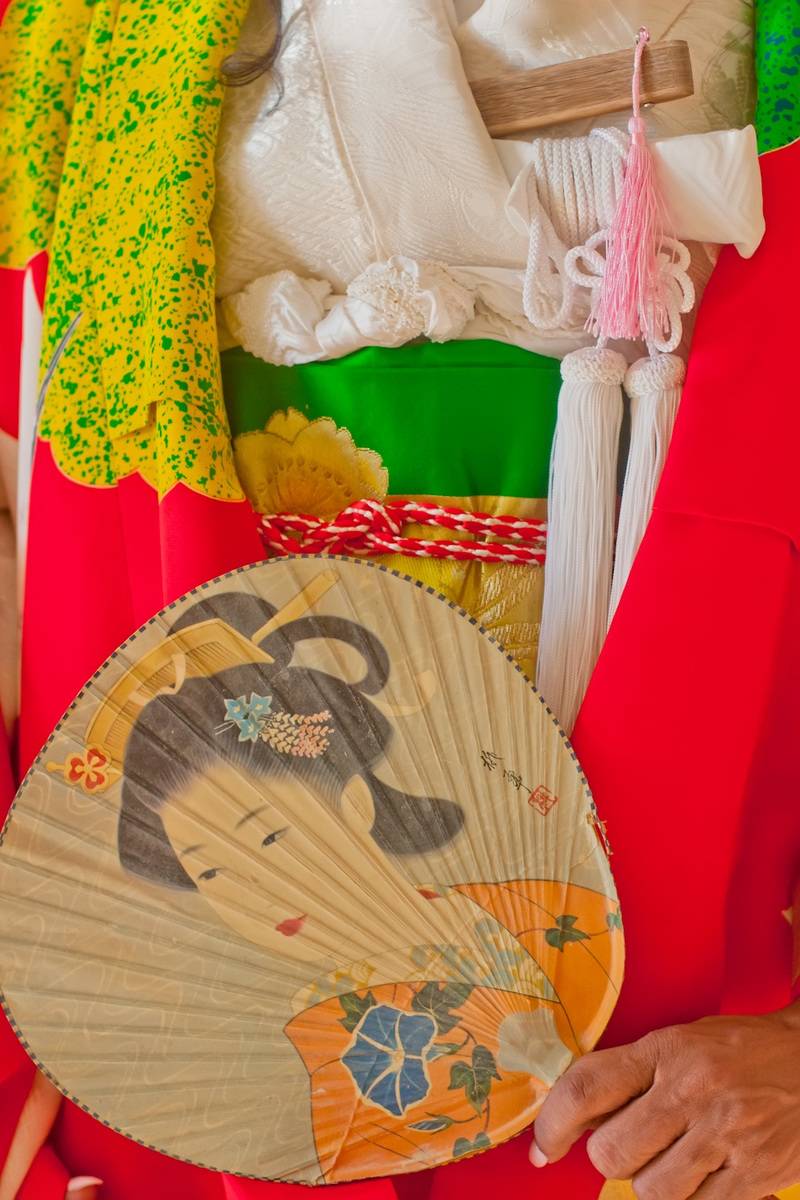 Engagement Story:
It started as vacation to Las Vegas to see the Mayweather vs. Sugar Shane Mosely fight on May 1, 2010 but Abdullah had bigger plans for us. After an evening at the fight followed by dinner and dancing, the next day May 2, 2010, Abdullah was running around preparing for the big proposal. By midday, Abdullah told me we were going to take a ride on Gondola. As we approached the entrance of the rides, I noticed there was a robe off area away from the line to get onto the rides, and little did I know this VIP section was for us. Awaited for me was a glass of wine and chocolate covered strawberries as we enjoying our goodies, I thought "wow, Abdullah is making this trip special." The driver escorted us down to the boat and we started on our ride. The driver started to sing an Italian song in the native language and I asked what song is about, the driver responded, "it's about two people in love and I laughed and said we are in love. I started to notice increase number of people hanging around the railing to the route the Gondola ride within the hotel and we both started to wave at them. As the driver made its last turn to the ride heading back, Abdullah pulled out a ring in hand and asked me to be his wife, I was shocked and I responded YES ... as soon as I said yes, the driver of the boat announced in a very loud voice to the spectators "and she said YES" soon after followed by clapping from all around with congratulations to us. The driver and all of the spectators were apart of Abdullah asking me to marry him, it was thoughtful on Abdullah part and it was a dream for me
Most Memorable Moment:
Groom: "When I saw my wife and kids walking down the aisle."
Bride: "When I turned the corner to walk down the aisle, the sun was setting, the weather was perfect, so many people came out to witness our marriage, and all eyes were on me ... and there stood my very best friend."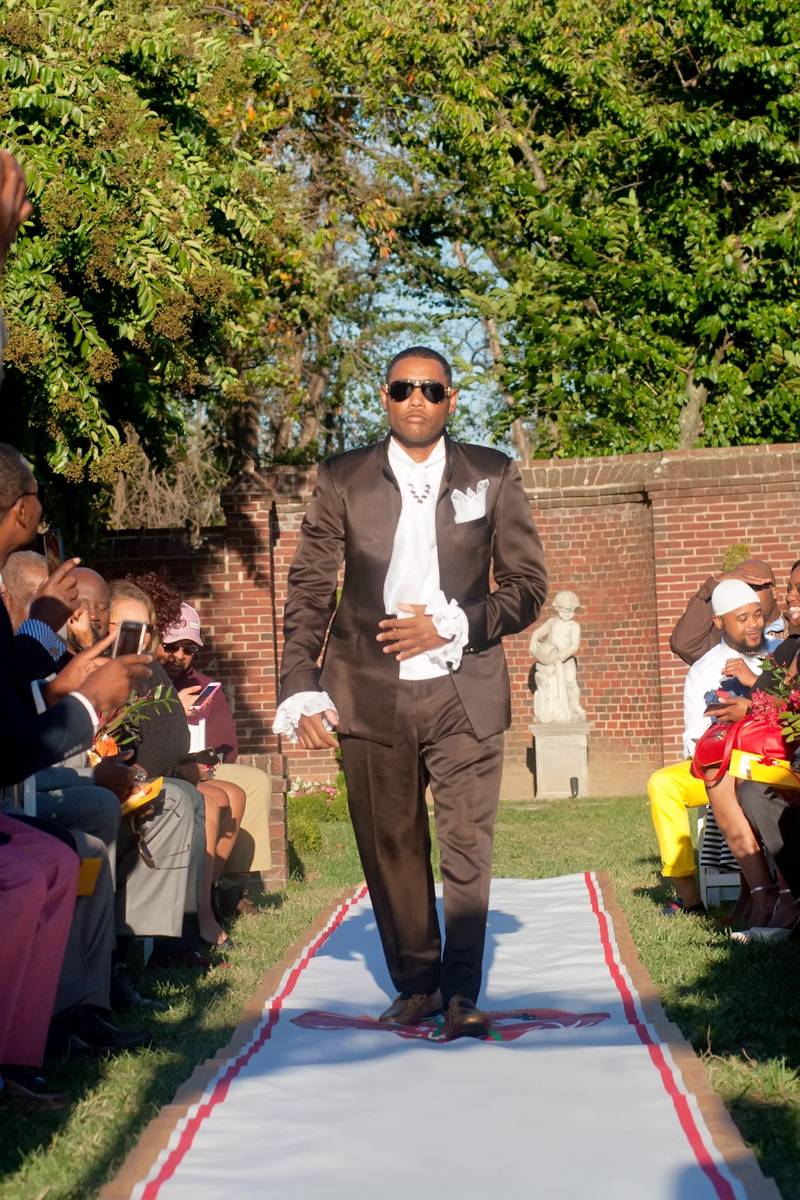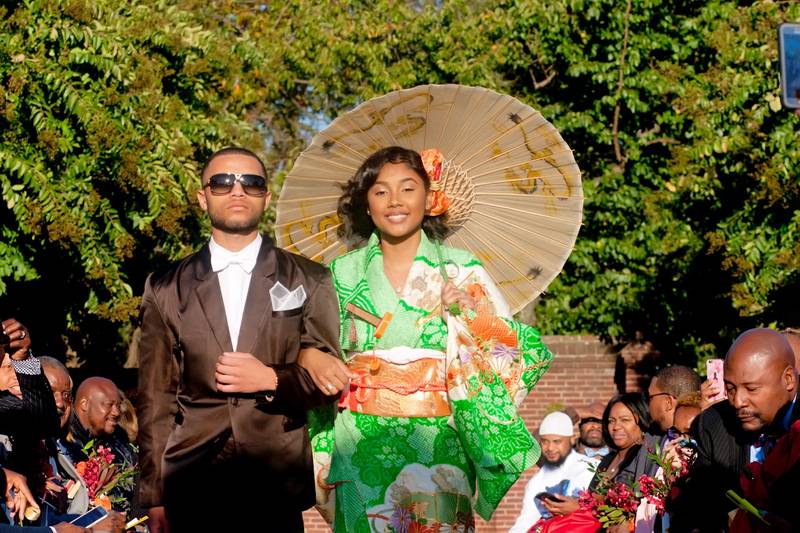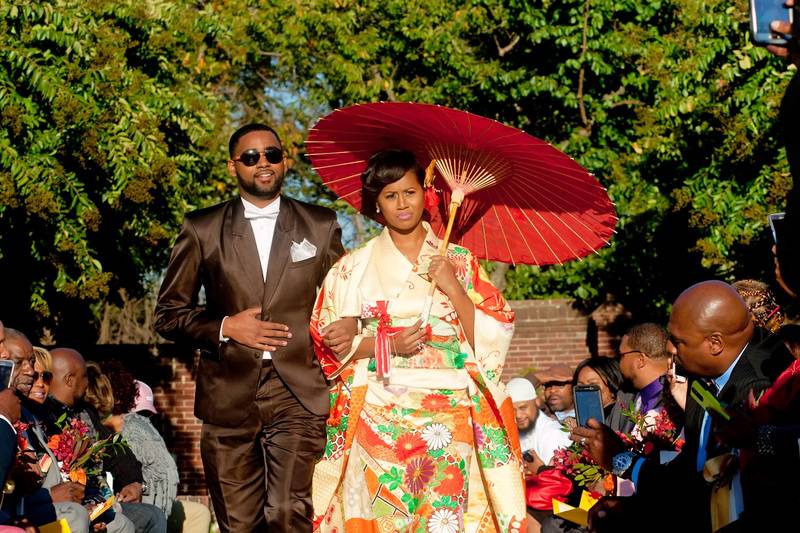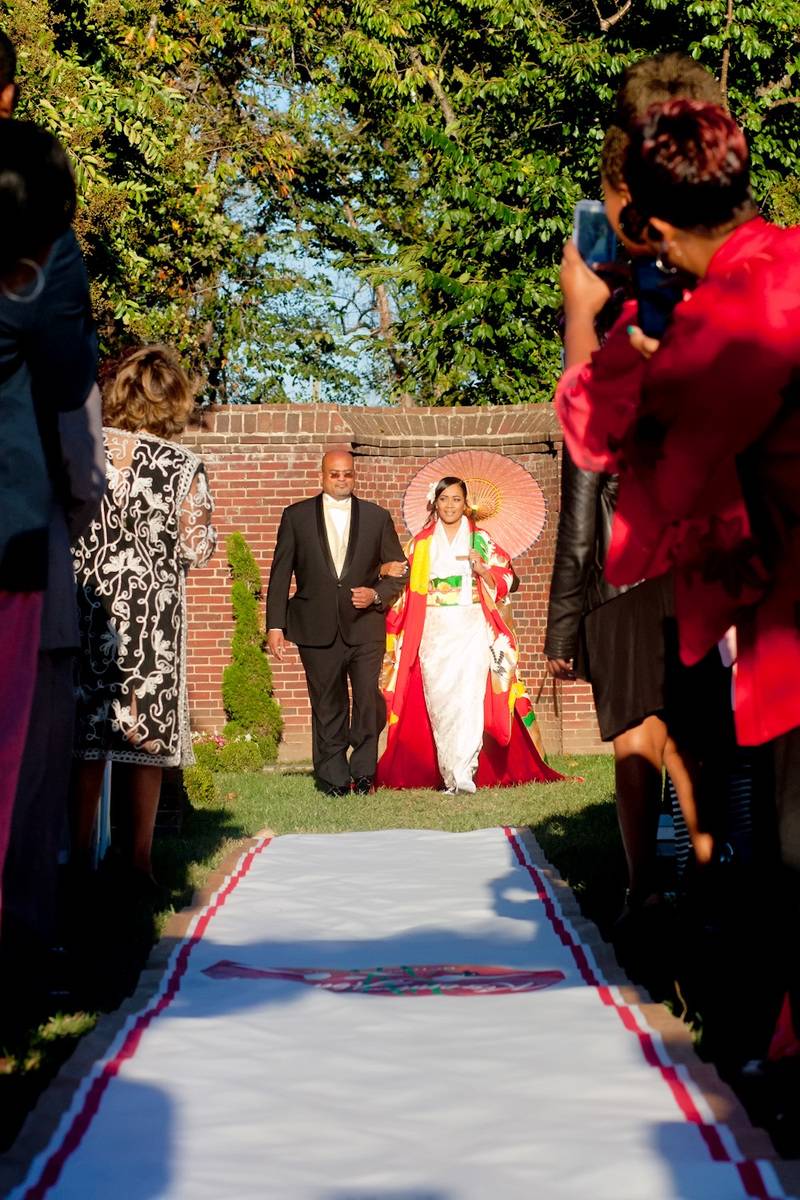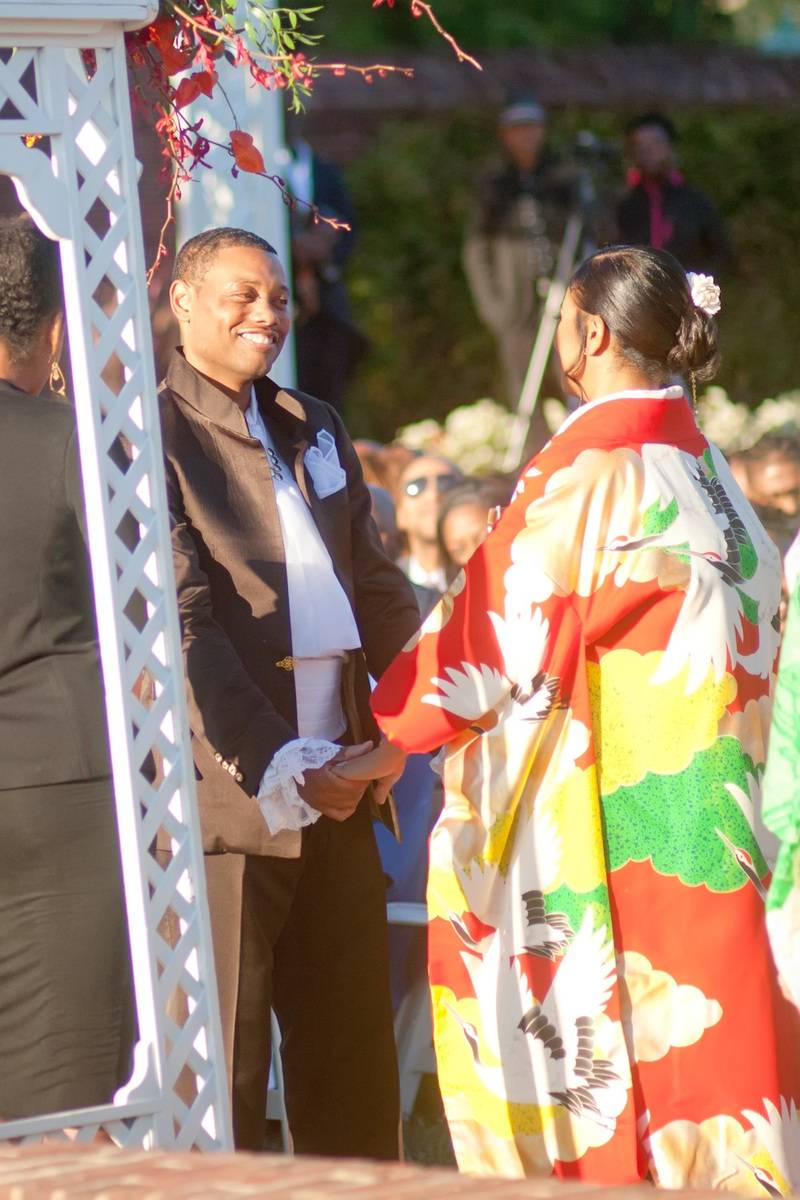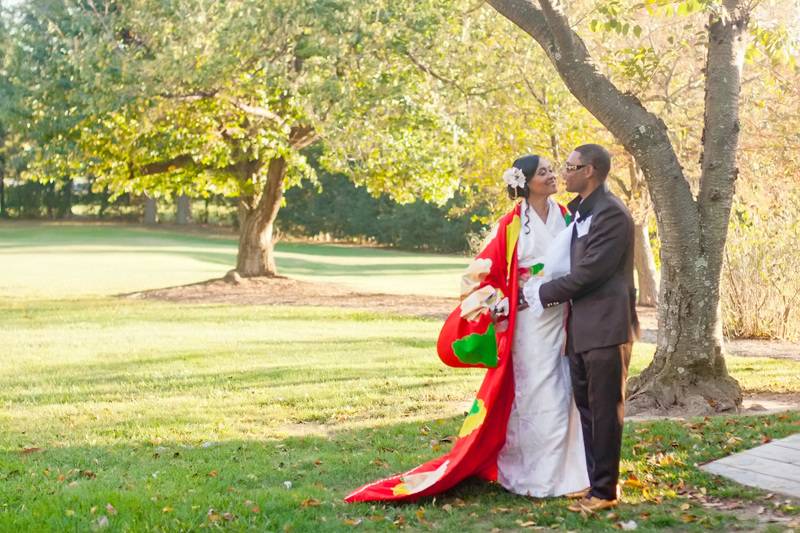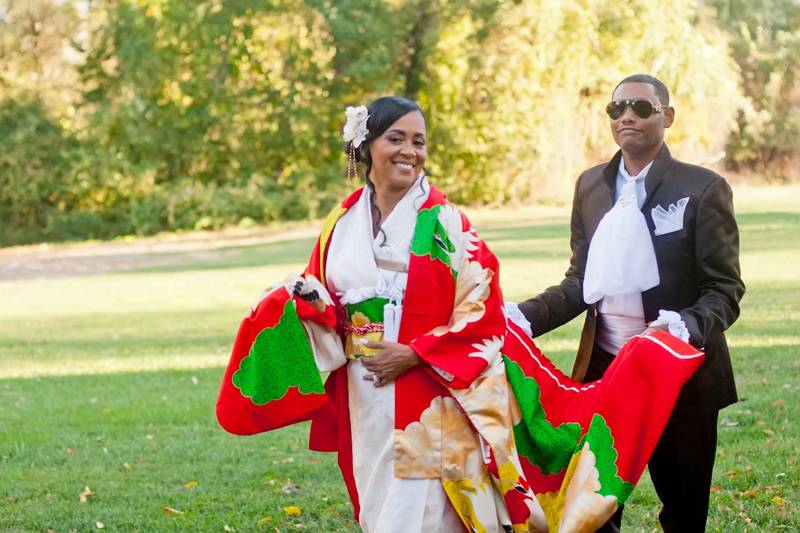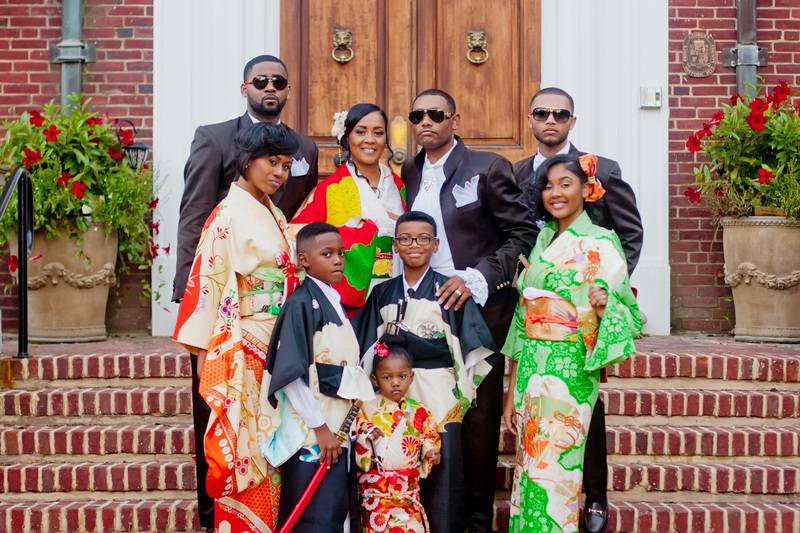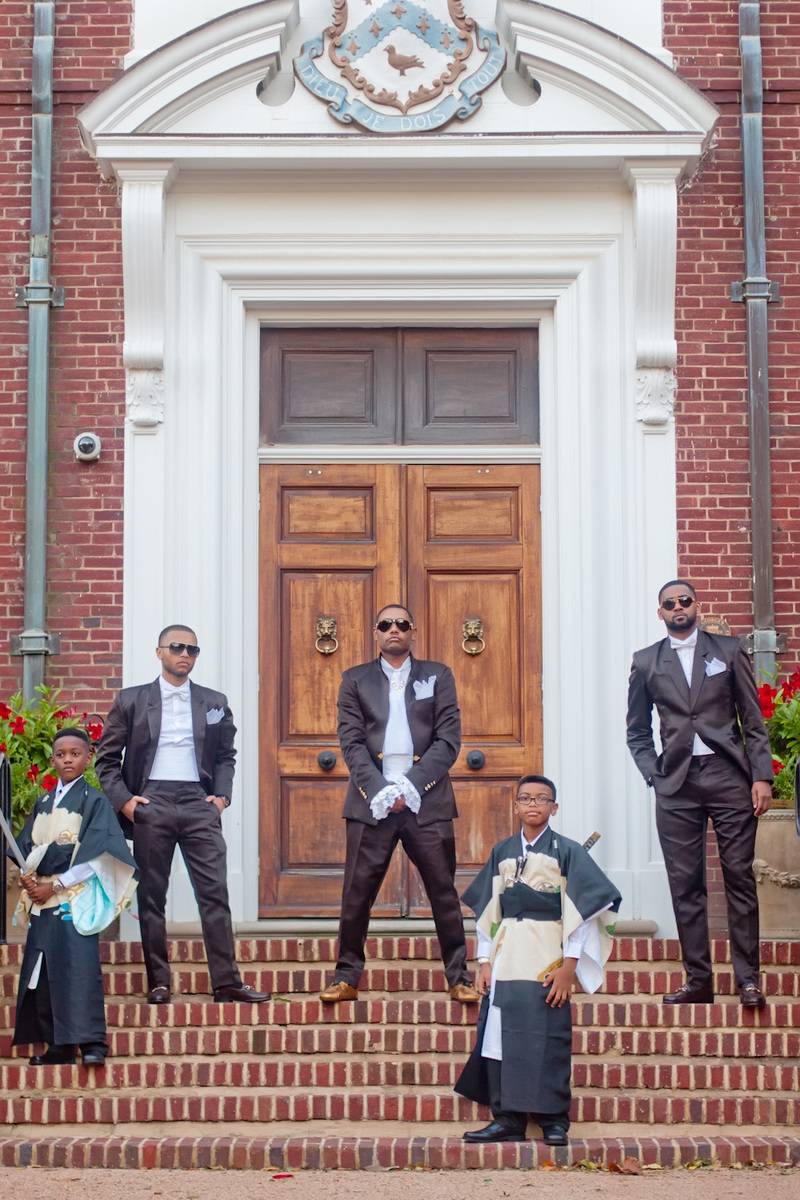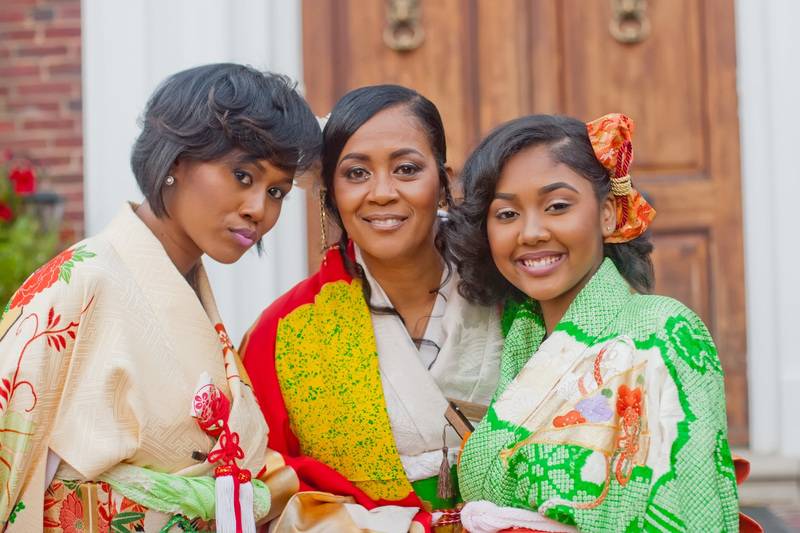 Wedding song:
NeYo & Fabulous "You make me better" - This song represent how we are great as individuals BUT we are a force when we are together.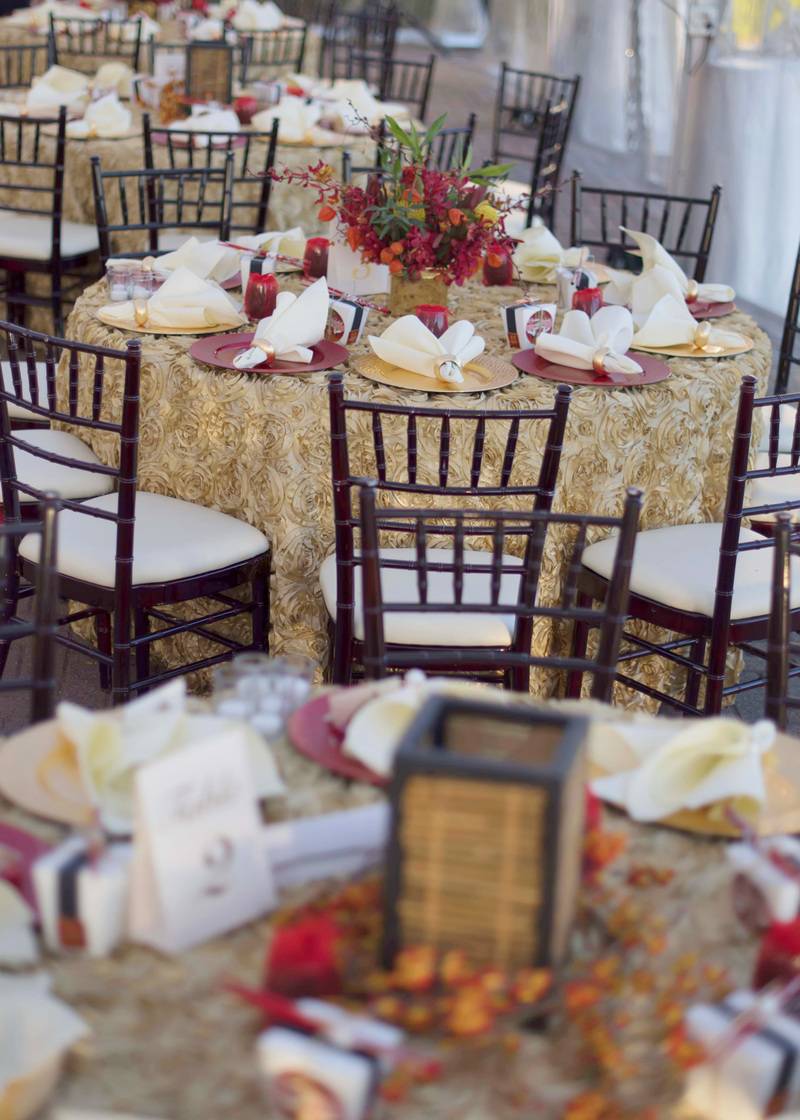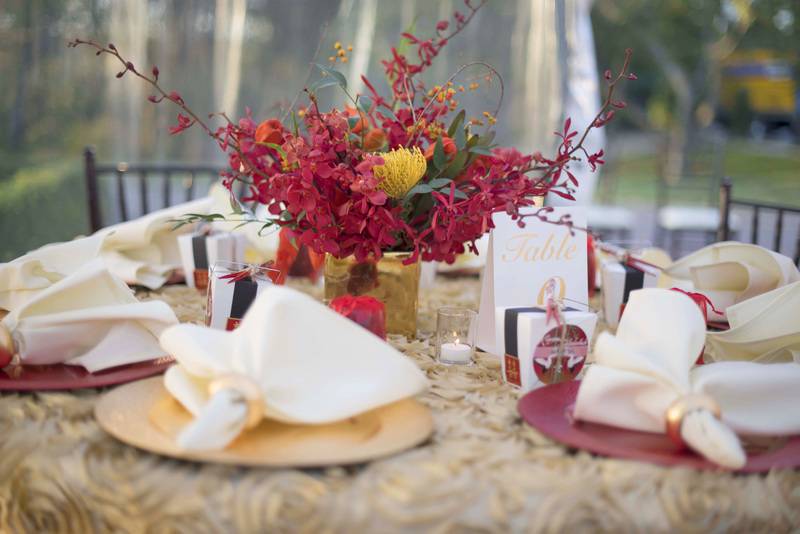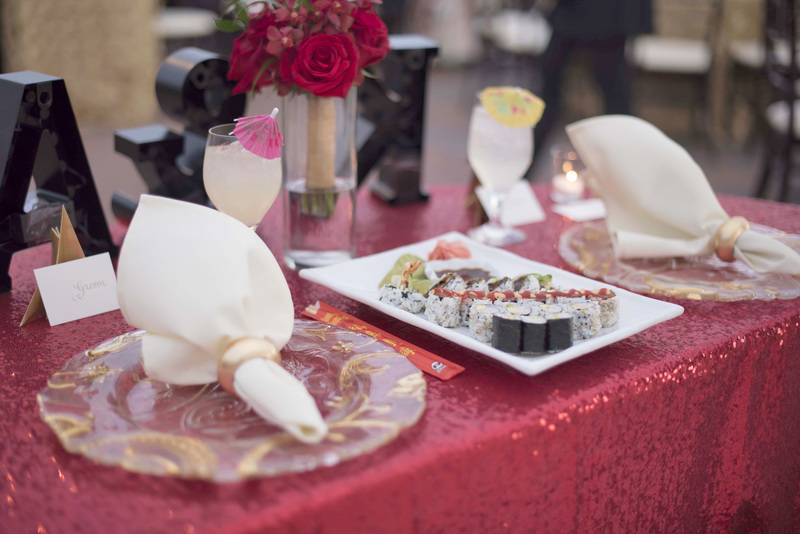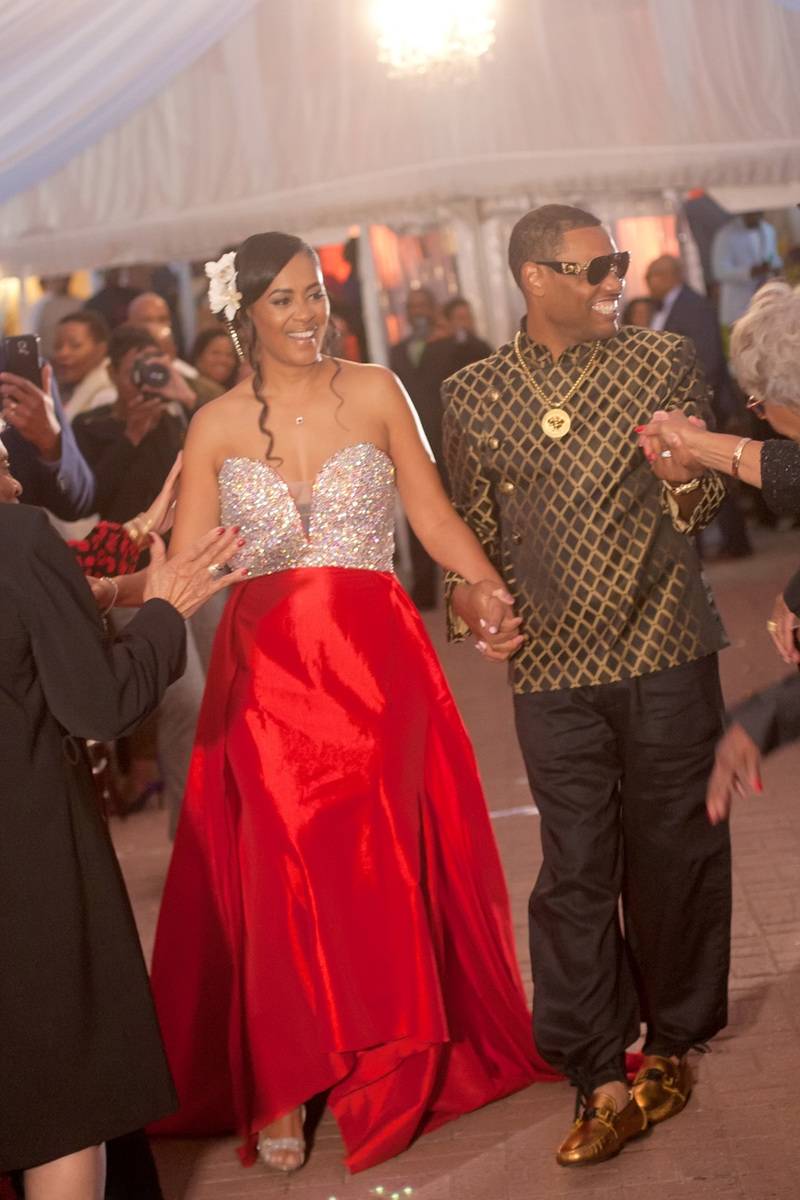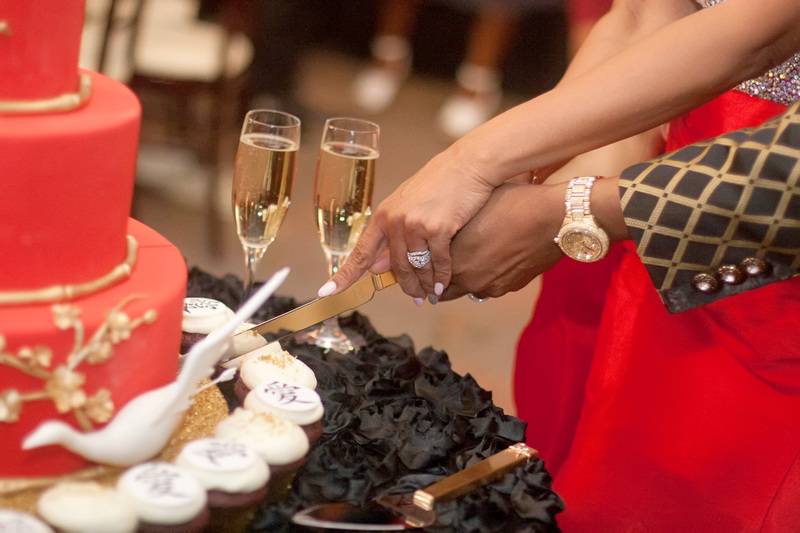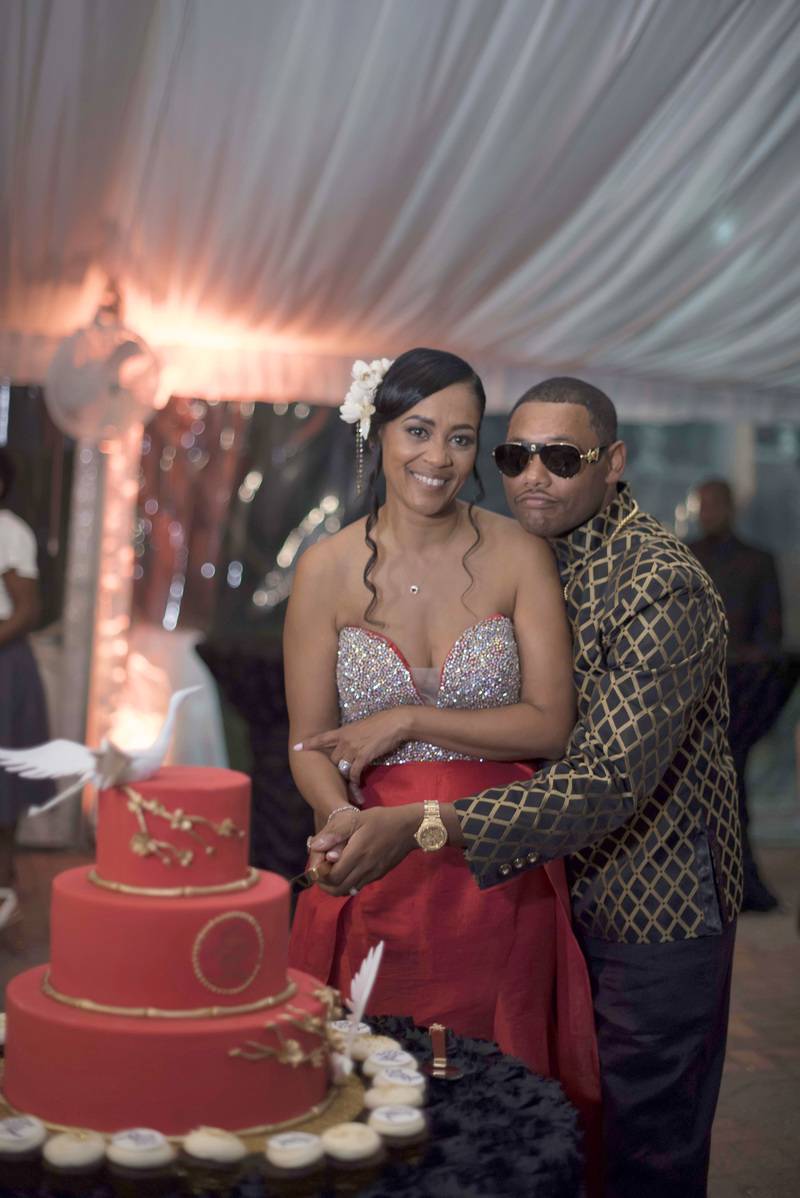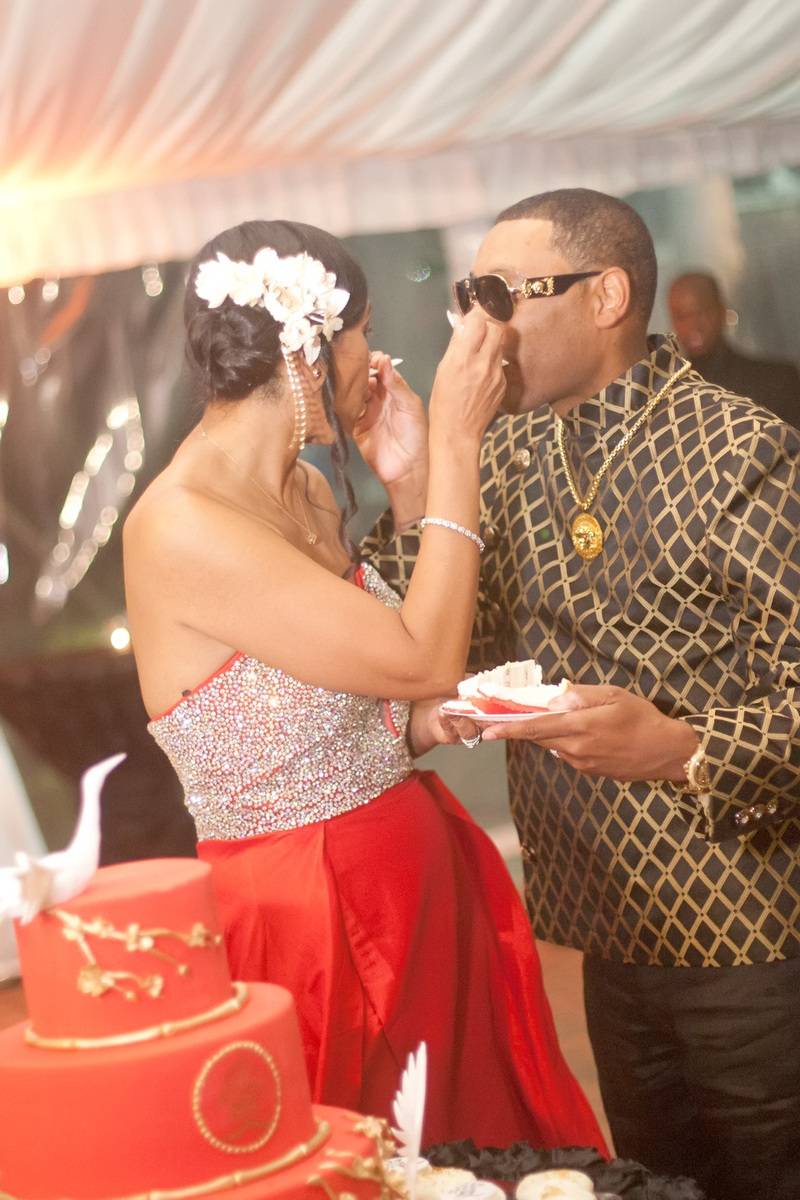 What are you most looking forward to as a married couple?
To love and be loved by my best friend and to show our children what's being in love looks like.
Advice for a Bride and Groom on their wedding day:
Always consider each other and don't let the wedding event become more important than your union. Its only one day, Enjoy YOUR moment! Don't stress over the little things because the day will come and go ... and you want to like other thereafter...
Congrats the newlyweds! We wish you many more years of wedded bliss.
Photographer: The Capture Life
Videographer: Sargas Media
Ceremony & Reception location:
Bridal gown: Japanese wedding gown - ICHIROYA Corp.

Bridal party attire: Japanese Kimono - ICHIROYA Corp.
Groom's tux: bride's mother, Sato Harper
Cake: Fluffy Thoughts
Caterer: Main Event Caterers
Wedding planner: Jayne Heir Weddings
Music: DJ Pryme
Ceremony Musicians: DCLA Productions
Hair / Makeup: Edge by Mikelia
Hair / Makeup: Company Name: Grace of Lillie
Flowers: Petal Edge
Stationery: Suite Haute Chocolate
Calligraphy: Just Write Studios
Lighting / AV/ Photo booth/ Furniture:
Ceremony Officiant: Rev. Roxie Johnson