Bibiana and Jason met through Bibiana's sister in 2005 on a double date and have been together ever since. When Bibiana and Jason started planning their wedding, they knew they wanted a casual, non- traditional wedding that would display their personalities. Check out their rustic wedding at the Martha's Vineyard Oak Bluffs, captured by Mecca Gamble.
Bride: Bibiana Monique Hill, 48, Non Profit Director/Etiquette Instructor
Groom: Jason Lamar Steverson, 38, Owner of 3 Rivers Moving & Construction Company
Place of residents: Pittsburgh Pennsylvania
Wedding Date: 9/8/16
Wedding Venue: Martha's Vineyard Oak Bluffs
Wedding theme: Simple Casual Rustic
Honeymoon Destination: Cape Cod & Martha's Vineyard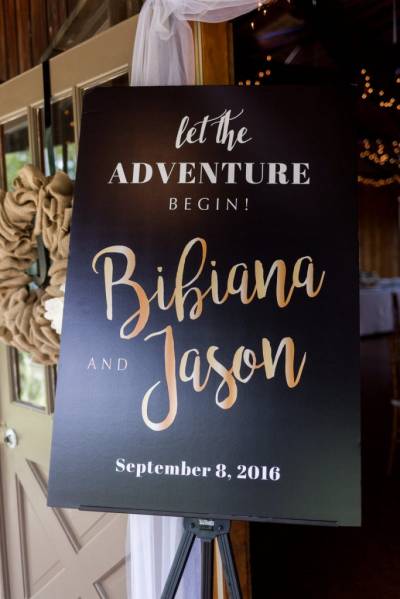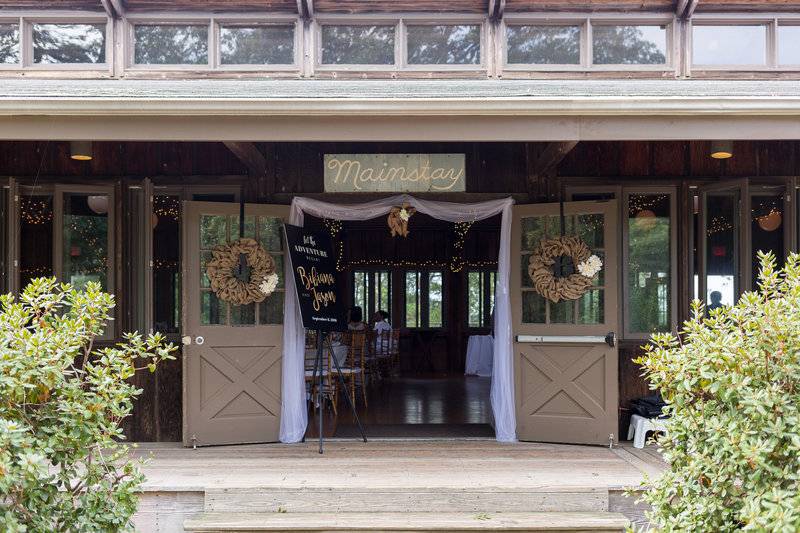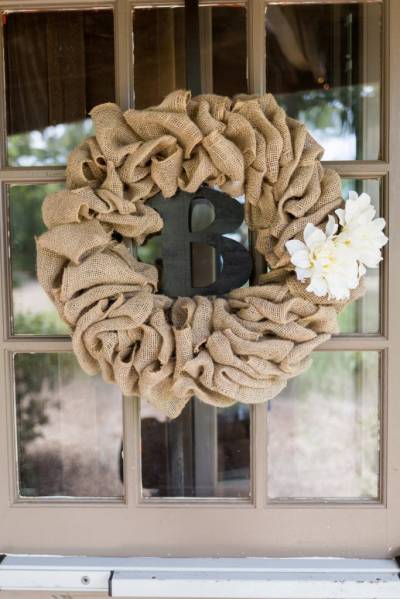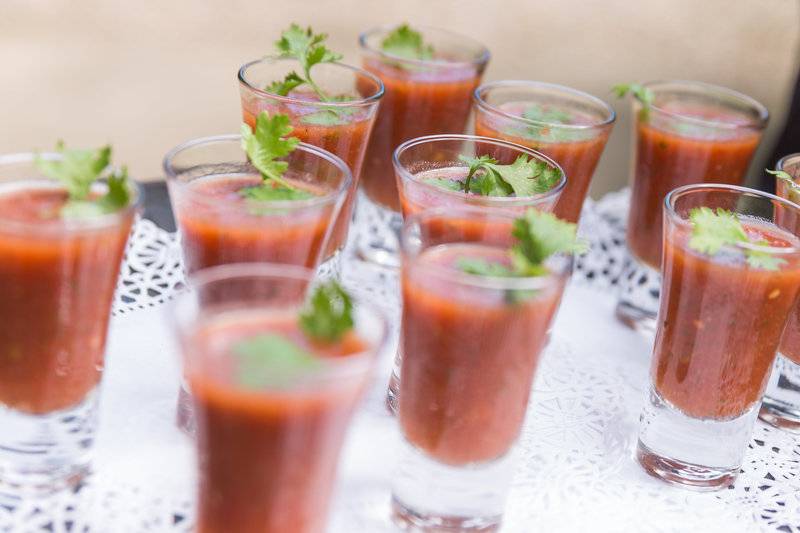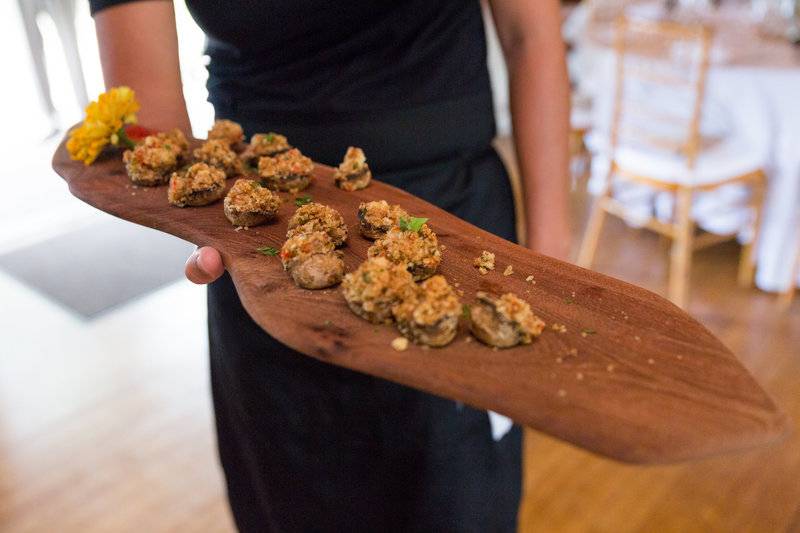 Engagement Story:
We knew we would make to make it official someday, we wanted something nontraditional /intimate, we decided to exchange promise bracelets on our big day, so it came as a complete surprise for him to give me a ring. He proposed over a surprise dinner at the Savoy Restaurant.
Most memorable moment:
Exchanging our St. Croix Hook Bracelets, most of my father's side resides in the Virgin Islands, everyone has a bracelet in the family and, sharing that tradition with Jason was the highlight; It's symbol of unity and love for the islanders living on the Caribbean. The way the bracelet is designed you wear it with the open end of the hook pointed up toward your heart, meaning your love is taken. If you're single you wear the bracelet with the open end of the hook worn down, away from your heart, meaning your love is free or a sign that you are unattached or single.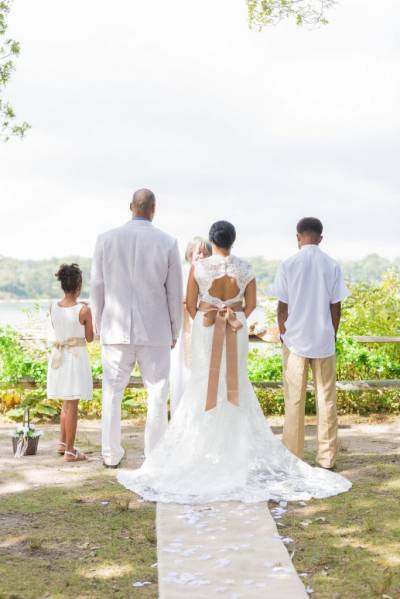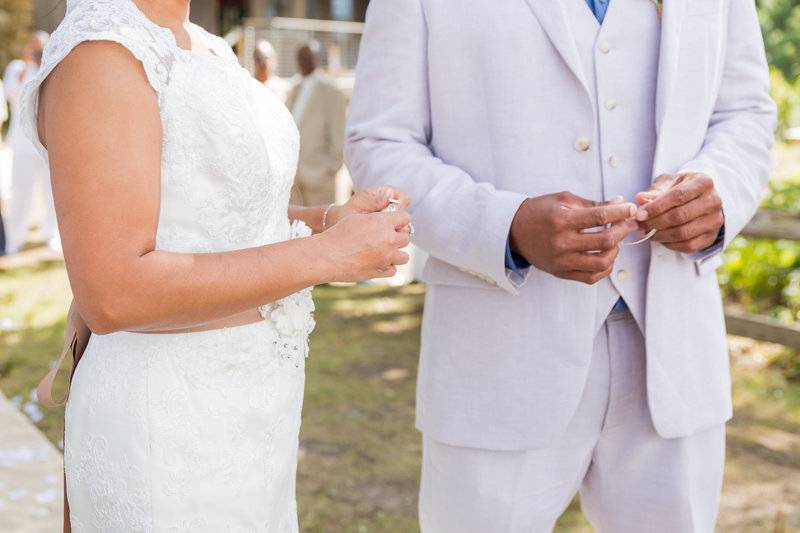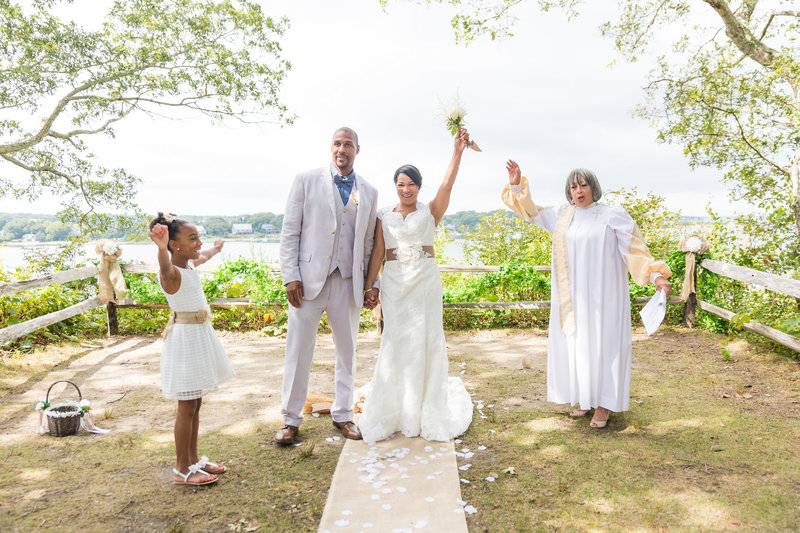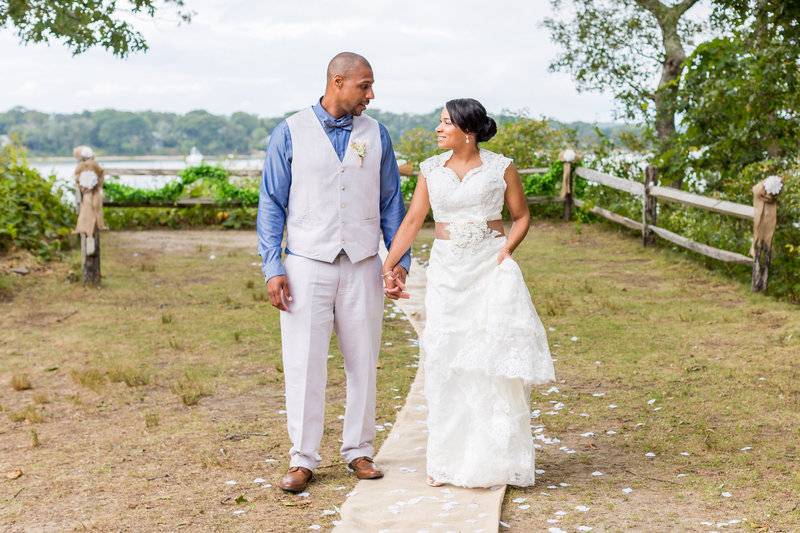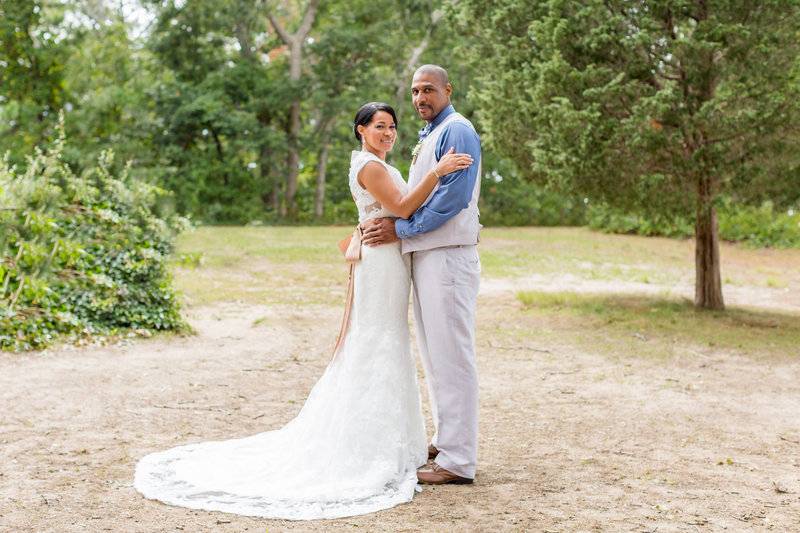 From the Bride:
It was a roller coaster at first trying to decide the logistics of the event, but once we decided to do it in a nontraditional way it was free flowing. Also, having a wedding website keeping everyone informed was helpful. I felt completely relaxed and excited to celebrate the day.
From the Groom:
I didn't want it to be just another wedding. Your hitchin day should be different. I was just glad to see her so relaxed because you hear horror stories, but it was a perfect day.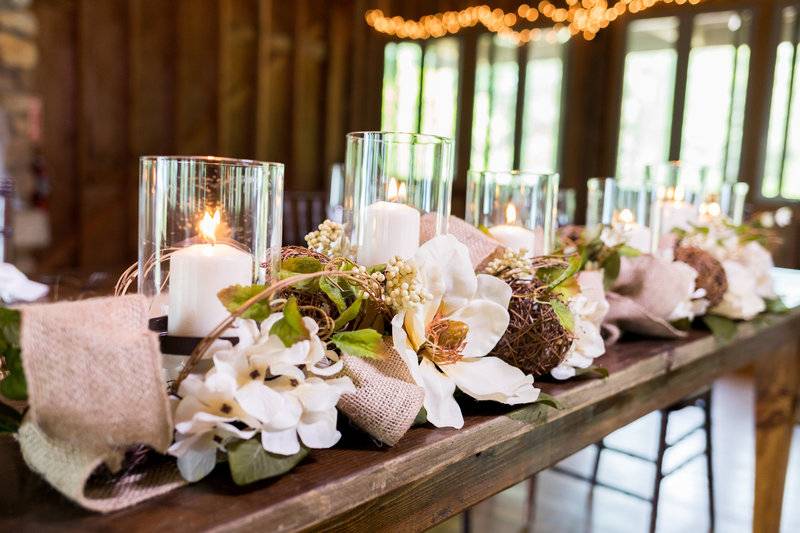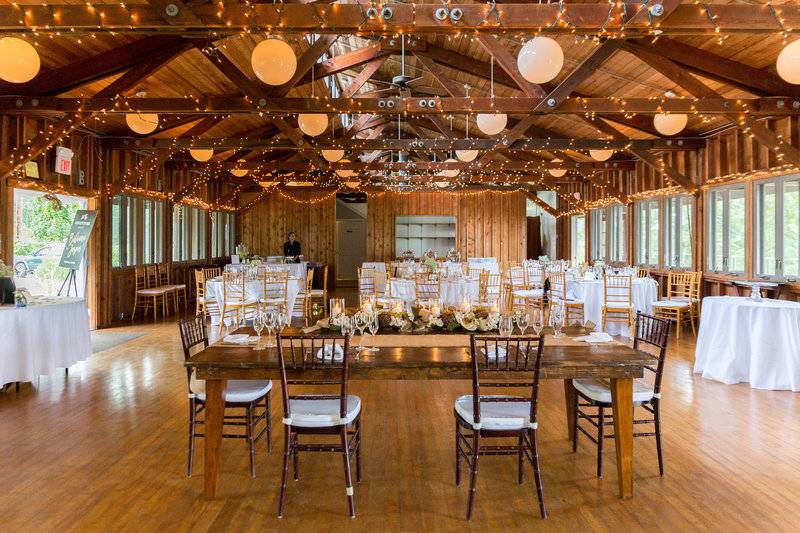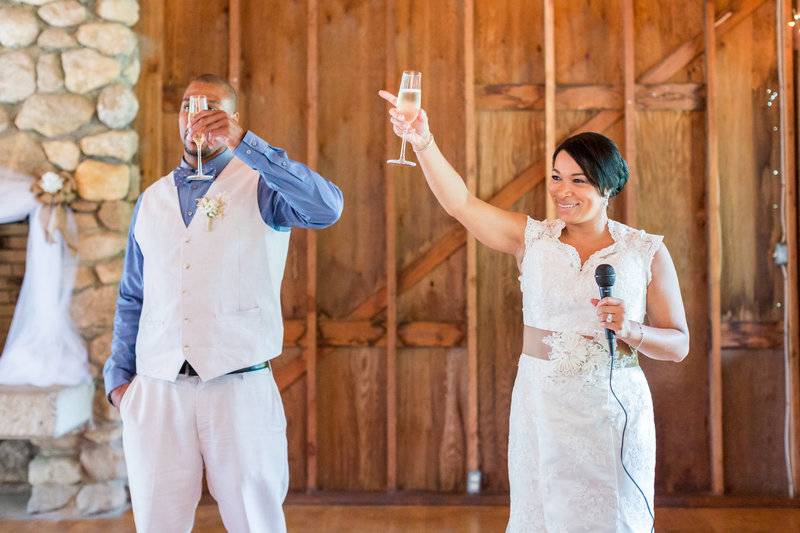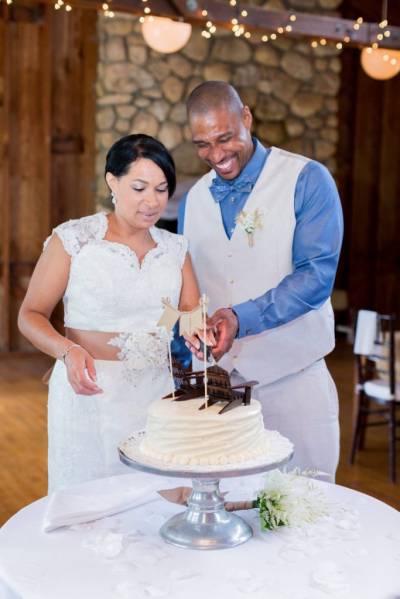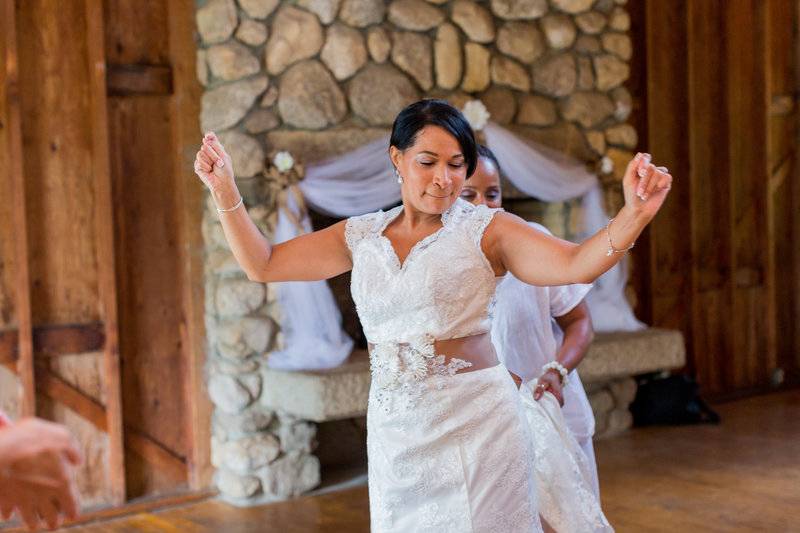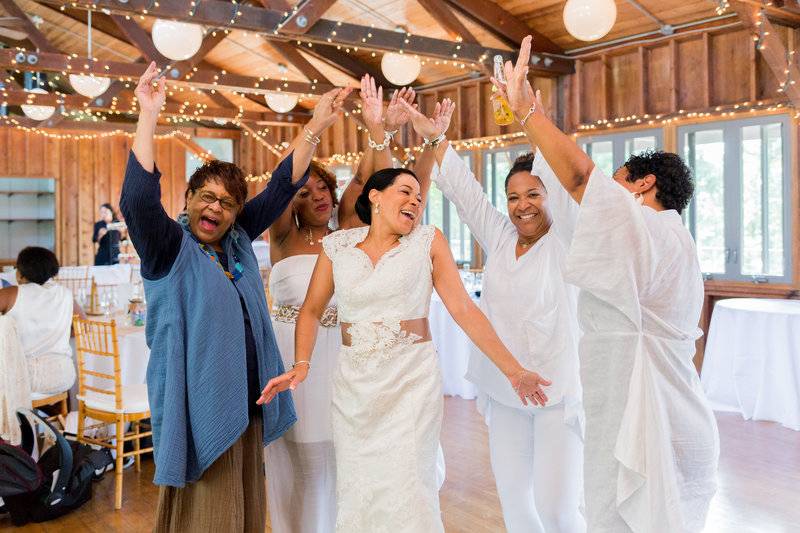 What's makes your love special?
That it is patient; we have been together for over a decade.
What are you most looking forward to as a married couple?
Keeping the adventure going traveling together having a travel buddy is the best!
Advice for a Bride/Groom on their wedding day:
Don't sweat the small stuff, brides and grooms should keep in their minds that this wedding is for them and that they must do whatever they want to be happy, regardless of what the people around them think or say. It's their big day, so do unusual and unexpected things to make your wedding extraordinary. You want to remember and savor the day. It is not just another wedding.
Congratulations to the newlyweds! We wish you many more years of wedded bliss.
Photography: Mecca Gamble
Ceremony & Reception: Sailing Camp Park Oak Bluffs Martha's Vineyard
Catering & Cake: Scottish Bake House
Makeup: LaNeia Huberty
Flowers: Blooms by the Box
Brides Flowers: Morrice Florist Martha's Vineyard
Party Rentals: Big Sky Tent
Wedding Bracelets: St. Croix Hook jewelry
Celebrant: Pastor Bettie Bowens Cape Cod, MA