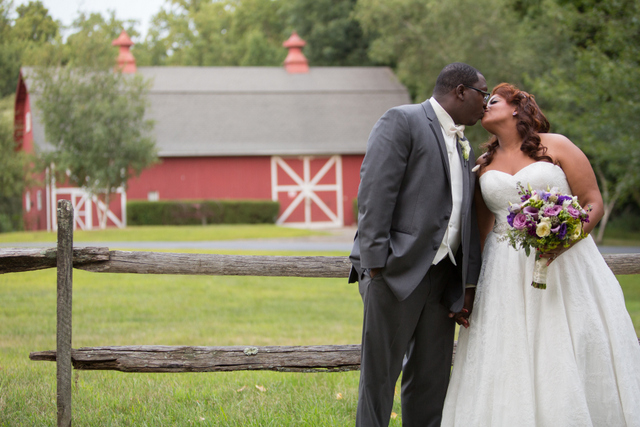 Sometimes you find love in the most unlikely places. Messellech and Ramo, found more than just fresh produce when they met at Trader Joe's in April 2012. "He approached me and asked me about the ingredients in pesto and I told him to "check the ingredients list". He shared that he recently moved to the DC area from Miami and asked if we could grab coffee or hang out. While I normally do not give out my number, something about Ramon stood out – he was very animated and seemed fun," recalls Messellech. Their first date, which was supposed to be a quick meet up for drinks, turned out to be hours longer than they both expected, but neither of them complained. "We got gelato at a local Italian shop and walked around the city talking. The night ended with dinner and we became inseparable every since that day," said Messellech. The two celebrated their union with an elegant wedding at the Dolce Norwalk Hotel in Norwalk, CT. Check out their special day captured by Vicki + Erik Photographers!
Bride: Messellech Abebe Looby, 31, Vice President, External Relations at First Focus
Groom: Ramon Orlando Looby, 31, Senior Director, Public Policy & Government Affairs at the Consumer Data Industry Association
Place of residence: Washington, DC
Wedding date: 8/16/14
Wedding location: Norwalk, CT
Honeymoon Destination: Playa Conchal, Costa Rica (1) Dubai, U.A.E (2)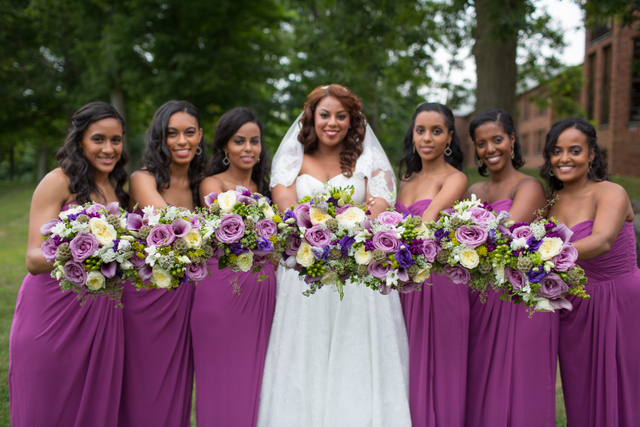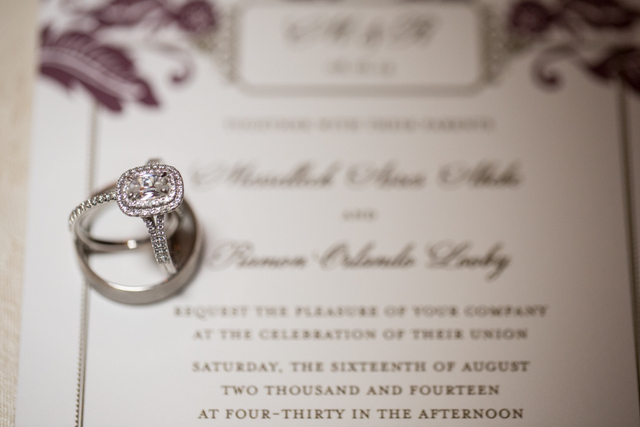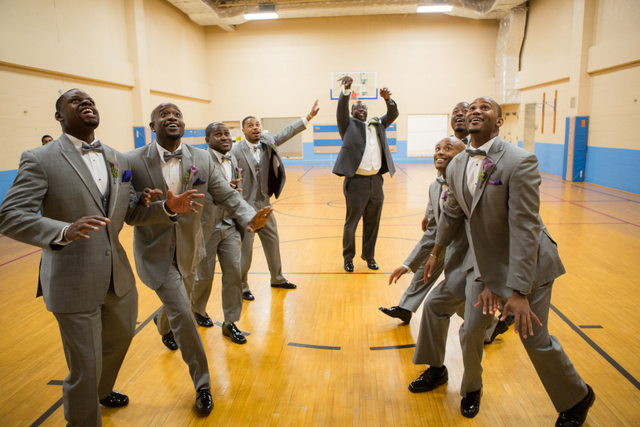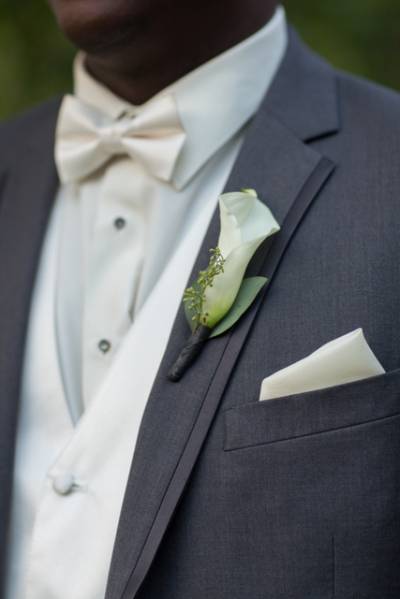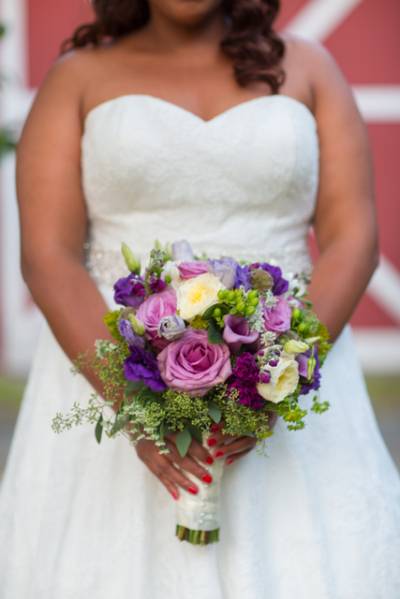 Engagement story:
For weeks leading up to the proposal, Ramon kept going on and on about Steve's new girlfriend - Steve is the best man. He was excited for Steve and wanted us to have dinner when we were in Ft. Lauderdale. Another one of Ramon's close friends (Pedro and Jenny) were getting married in Miami the Saturday before Thanksgiving so the plan was to meet up with Steve and his new lady friend on Sunday.
The week leading up to our Miami trip was extremely hectic – we were both traveling for work and I was still on the hunt for the perfect dress to wear to the wedding. Ramon flew out to Miami on Friday morning and I was set to fly out on Saturday at 6am. When I got back from my business trip on Friday afternoon Ramon made sure to check in and remind me to get my hair and nails done … he told me to "get the gel ones". I had less than 5 hours to get everything done so was slightly annoyed with the request. Nevertheless, everything worked out and I made it down to Miami. The wedding was absolutely gorgeous and we enjoyed every minute.
The next day, we took a long drive through the different parts of Miami before heading to Ft. Lauderdale. We stopped to get some Miami Heat gear and sandwiches from Publix. We then checked into our hotel room that was stunning – it was facing the ocean and had a wrap around balcony. We ate lunch overlooking the water and then Ramon surprised me with a basket filled with all my favorite things. We had plans to meet up with Steve and his new girlfriend for dinner so after a lazy nap I got ready and we were off.
When we arrived at Capital Grille the host greeted us and we followed her to a semi-private room. When I walked in I immediately saw Neb and Martha sitting down at the table and Steve snapping shots. I turned around to see Ramon get down on one knee and begin to speak. I was in a mini state of shock so I'm not really sure what he said but there is video footage of me sticking my hand out....and saying YES!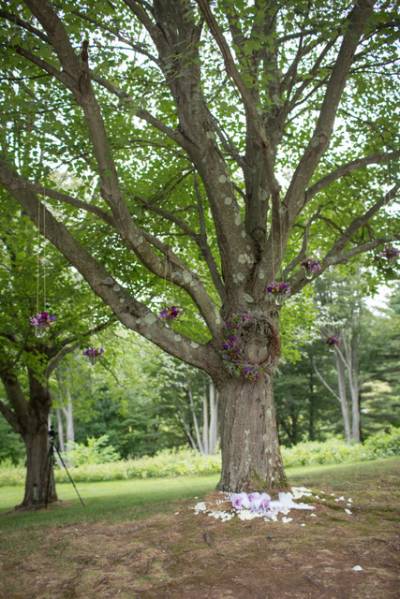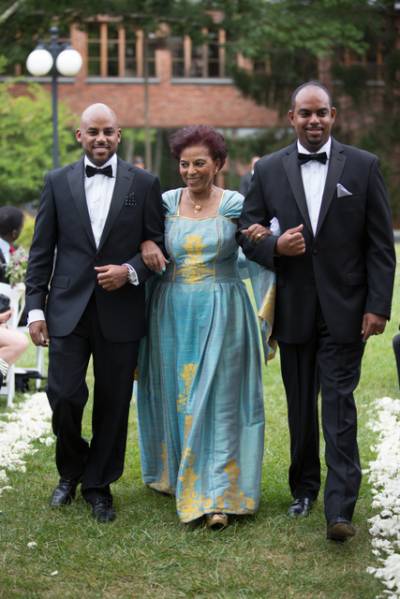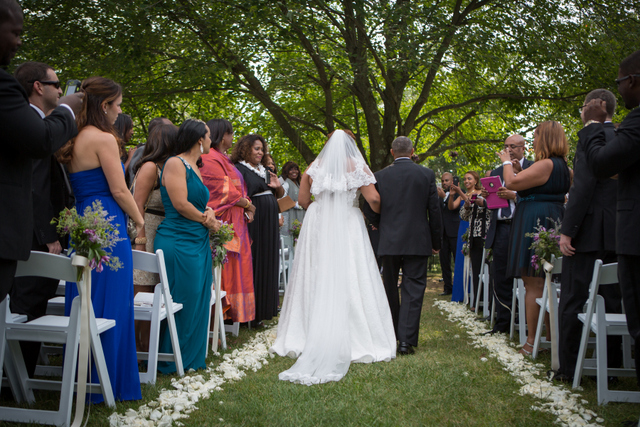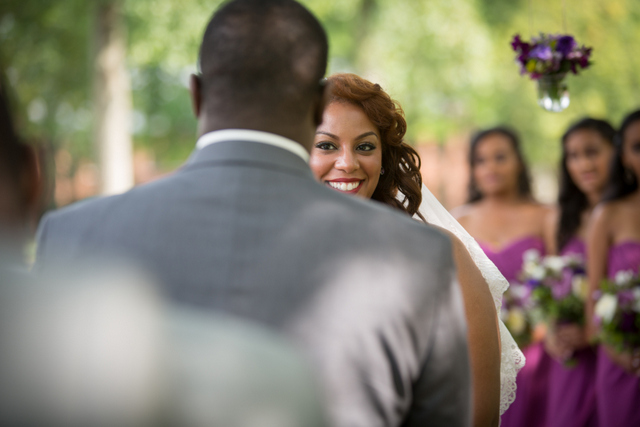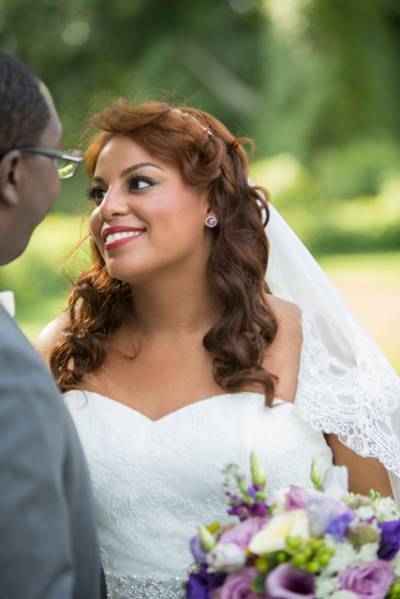 From the Bride:
Ramon and I prayed the night before so from the moment I woke up, I was at peace with everything. My maid of honor and bridesmaids were amazing – they were low maintenance and did their best to make sure I wasn't stressed or anxious about a thing. I was nervous about crying uncontrollably while reading my vows but everyone assured me that I'd get through it just fine. They were right, while there were a few tears; Ramon and I were able to express our love for one another in the presence of our family and closest friends. It was absolutely beautiful and very moving. After the ceremony was over, all my nerves disappeared and I was ready to celebrate. We made the decision to socialize with guests throughout the night which was great. I felt like we hosted the best party ever.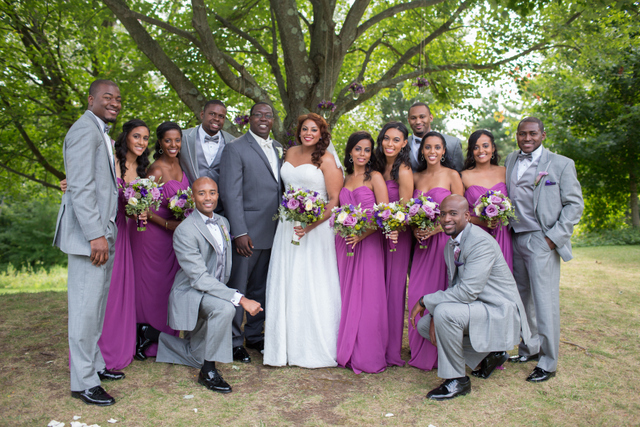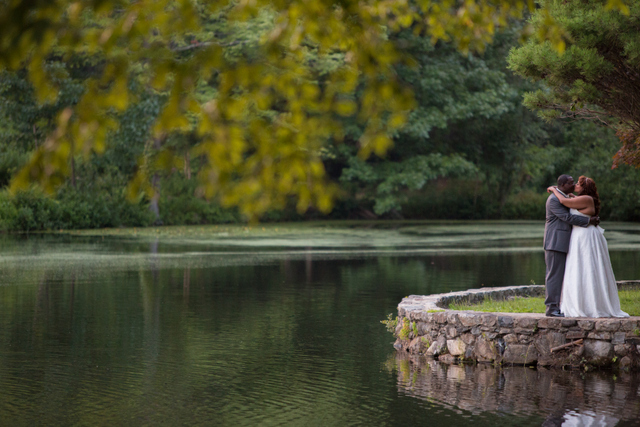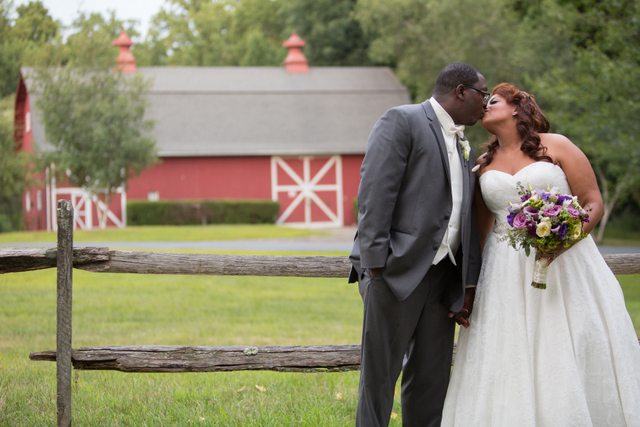 From the Groom:
From beginning to end, my wedding-day experience was of friends, family and faith. My friends know me to be a bit extra, but on this day it was all about my beautiful wife. I had a chance to play a few games of pool and shot some hoops in the gym before we had to begin the service. My groomsmen, better yet, my frat brothers did all they could to keep my mind off of anything but her. My wedding day was memorable for so many reasons, but one that sticks out is the happiness that was shared by our new collective family.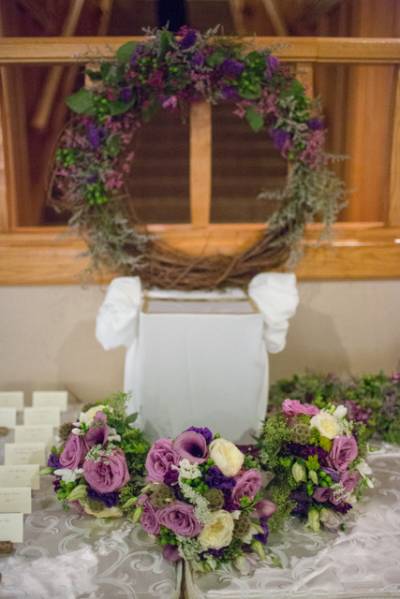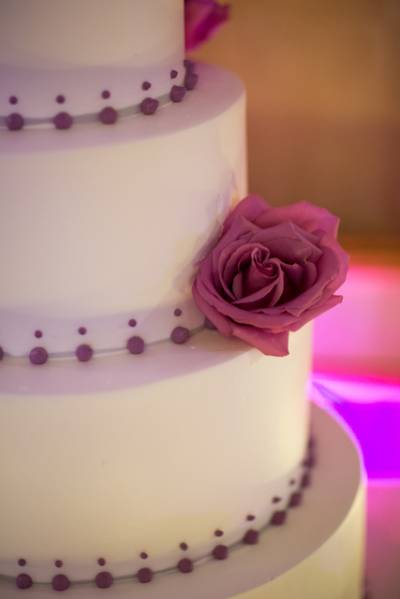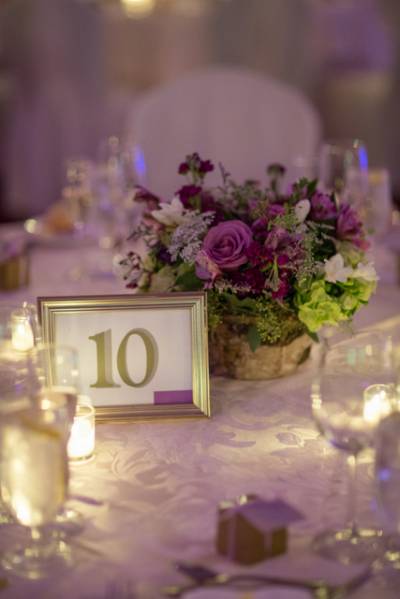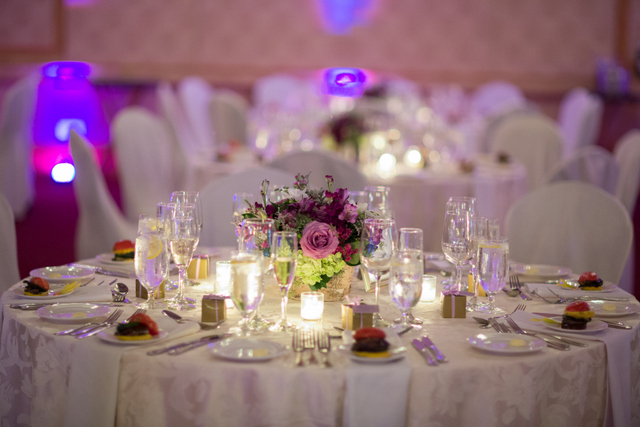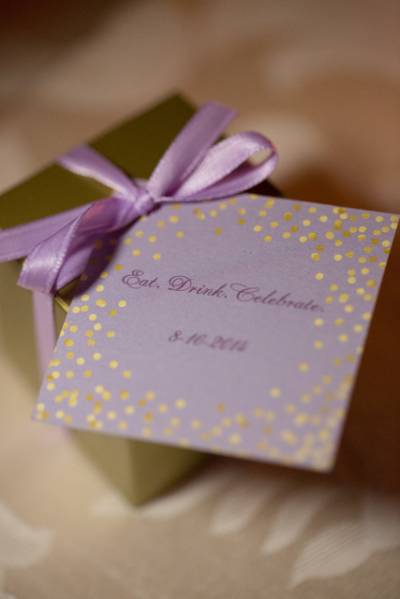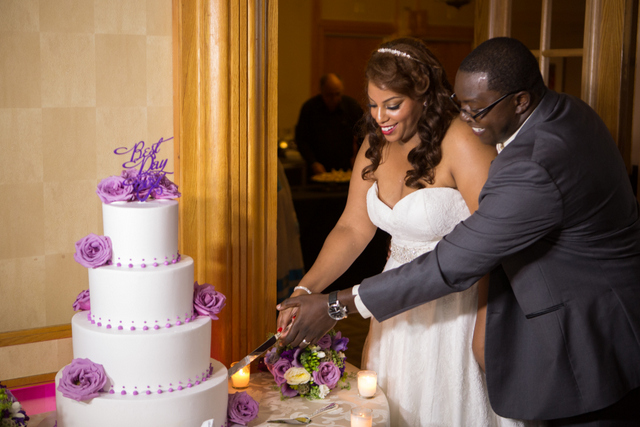 Your best/most memorable moment:
Groom: When 30 of my frat brothers did the centaur walk in their black-tie attire. It was an experience like no other.
Bride: When the DJ dropped the first set of Ethiopian music and everyone rushed to the dance floor.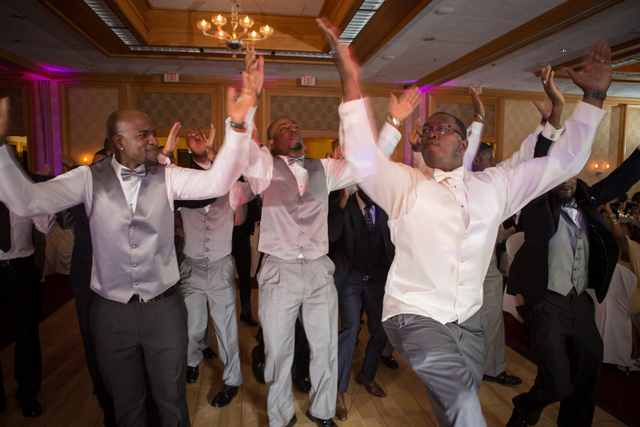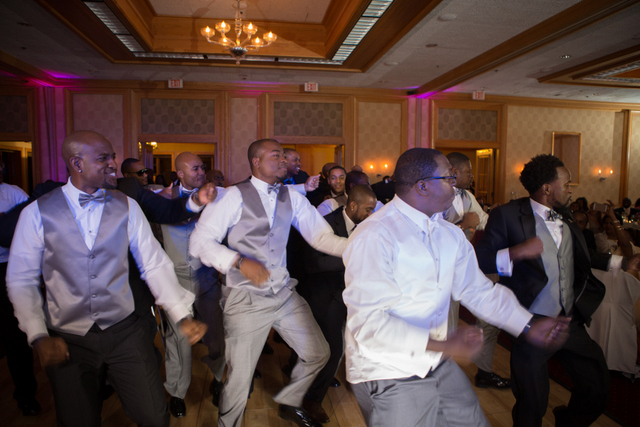 What are you most looking forward to as a married couple?
We are looking forward to traveling the world and growing personally and professionally. We are also excited about making a few additions to our family.
Advice for a Bride/Groom on their wedding day:
Just relax and enjoy the day – it really does go by so far. All the hard work and attention to details won't matter if you don't have fun and soak in the memories from the day. Accept everything may not go according to plan but at the end of the day you're surrounded by family and friends that love you and want to celebrate your special day.
See more from their special day and check out their Cinematic Wedding Highlights from Dideo Films Photography on Vimeo.
Congratulations to newlyweds Messellech and Ramon! We wish you many more years of wedded bliss!
Vendors:
Photographer: Vicki + Erik Photographers
Ceremony & reception location: Dolce Norwalk
Bridal gown : Dress by Robert Bullock, Global Bridal Gallery
Bridal party attire: Ladies: Dessy Collection Style 2882
Gentlemen: Men's Wearhouse, Calvin Klein
Groom's tux: Men's Wearhouse, Vera Wang
Cake: DiMare Pastry Shop dimarepastry.com
Caterer: Dolce Norwalk, dolcenorwalk.com
Favors: DIY project
Wedding planners: Lisa Antonecchia, Creative Concepts by Lisa, LLC
Music: Thomas Riley, 5 Diamond Productions LLC
Hair and makeup:
Hair: Claudia from Bubbles DC - 2020 K Street NW
Makeup: Aliza Noelle www.alizanoelle.com
Flowers: Danielle Farrer, Flowers By Danielle, LLC
Stationery: Wedding Paper Divas, weddingpaperdivas.com
Photo Booth: Lizz Riley, 5 Diamond Productions LLC
Videographer: Dideo Films Photography
Wedding Official: Minister Anton J. Gunn