Rukiya and Jason met in 2010 during the fall of their freshman year at Princeton. Though neither of them can pinpoint the first time they met, throughout their freshman and sophomore year, Jason would re-introduce himself to Rukiya as though they hadn't previously met. According to him, he didn't want to assume that she remembered who he was. After the summer of their freshman year, Rukiya and Jason found themselves both on campus for various reasons. But eventually, Jason became very romantically interested in Rukiya. He'd even joke with his friends about finally having a real conversation with her. By the end of May 2012, the opportunity finally presented itself. A social function began very slowly one evening and Jason struck up a conversation about how they were both from Michigan. They danced and talked all night. Rukiya didn't think much of it and was surprised that he actually texted the next day as promised. They went out shortly after and have been together since then. After dating for a little over five years, Rukiya and Jason got married with a traditional and nostalgic wedding that featured elements from their alma mater. Check out their uniquely rustic romance, captured by Adrienne Michael Amber Saroli from Weddings by Adrienne & Amber.
Bride's full name, age, and occupation: Rukiya Ross, 25, Director of Finance & HR
Groom's full name, age, and occupation: Jason Ray, 25, Investment Professional
Place of residence: Philadelphia, Pennsylvania
Wedding date: September 3, 2017
Wedding location: Meadow Brook Hall, Rochester, Michigan
Wedding theme: There were a few inspirational ideas floating around as we planned including Detroit to pay homage to Rukiya's hometown; as well as Princeton elements to incorporate the place where we met (and is one of our favorite places). We also wanted to include religious details to reflect our shared beliefs. As for decor, it was more rustic to reflect our simplicity and understated beauty.
Honeymoon Destination: Thailand (Koh Samui, Krabi and Chiang Mai)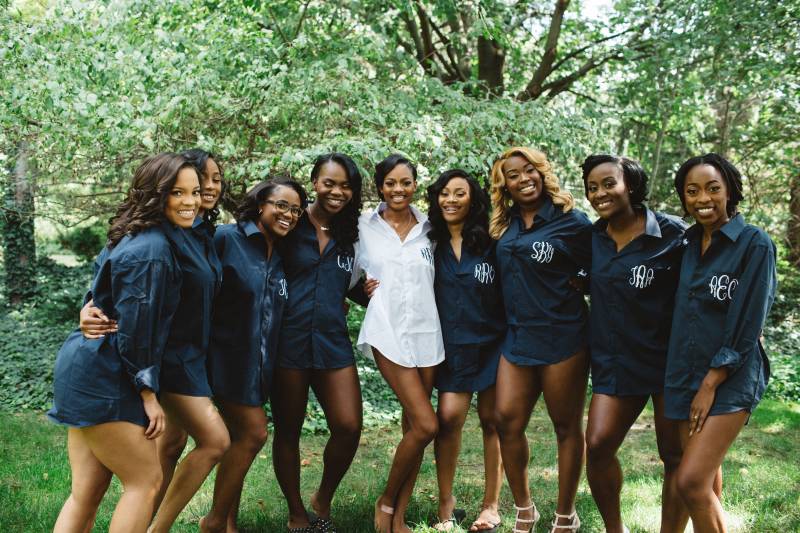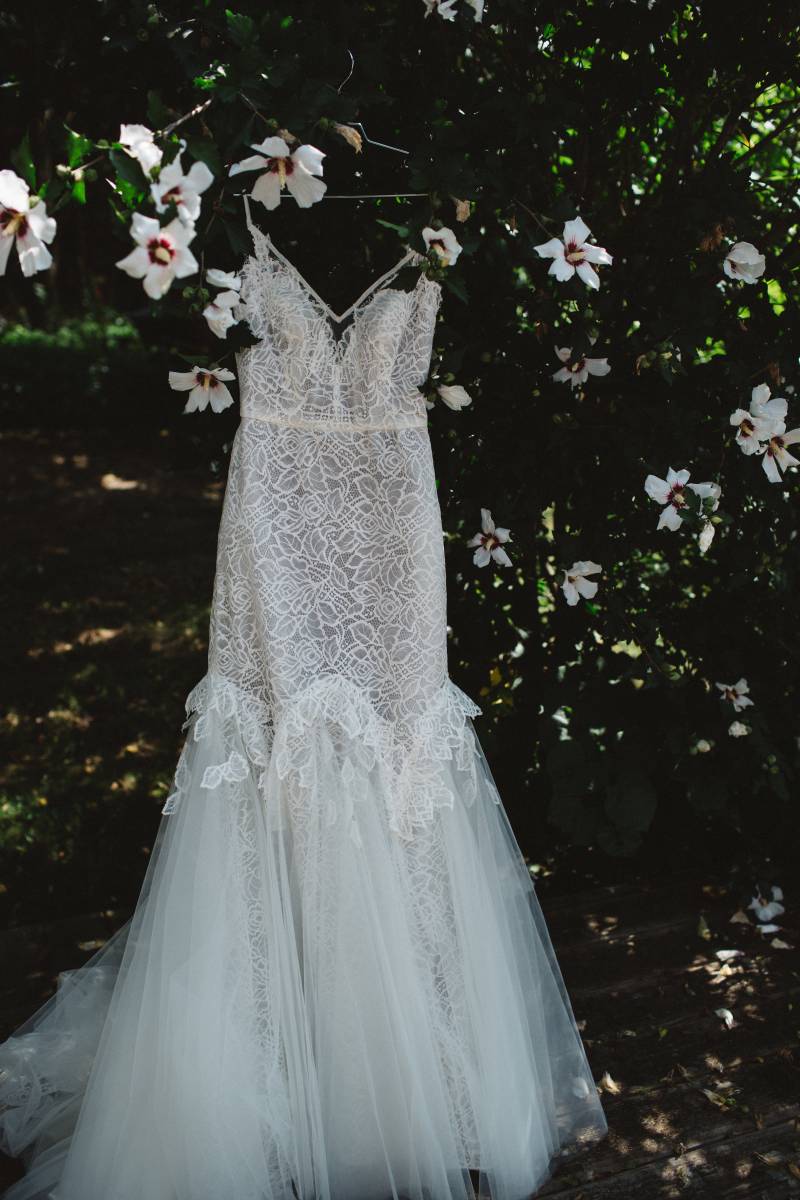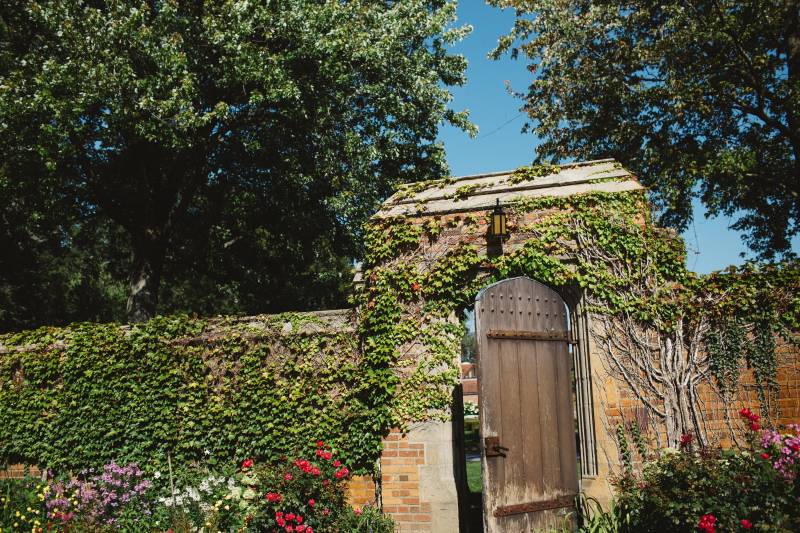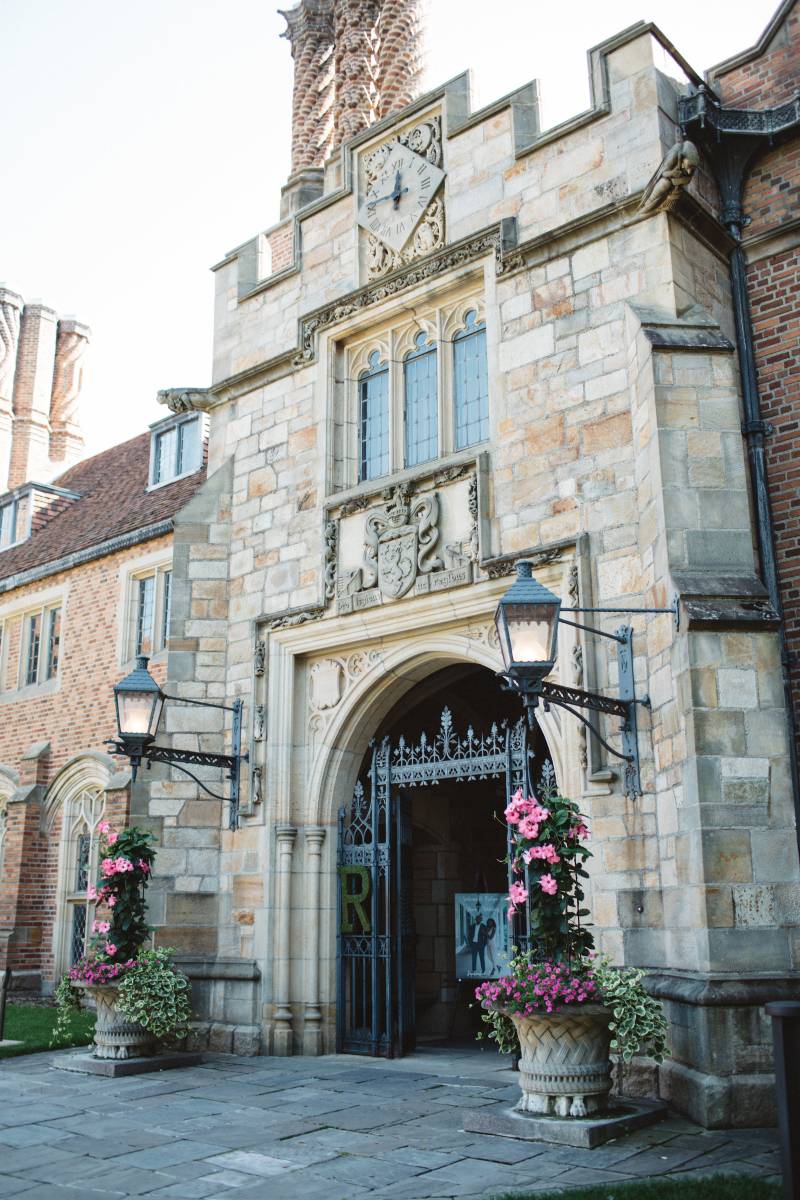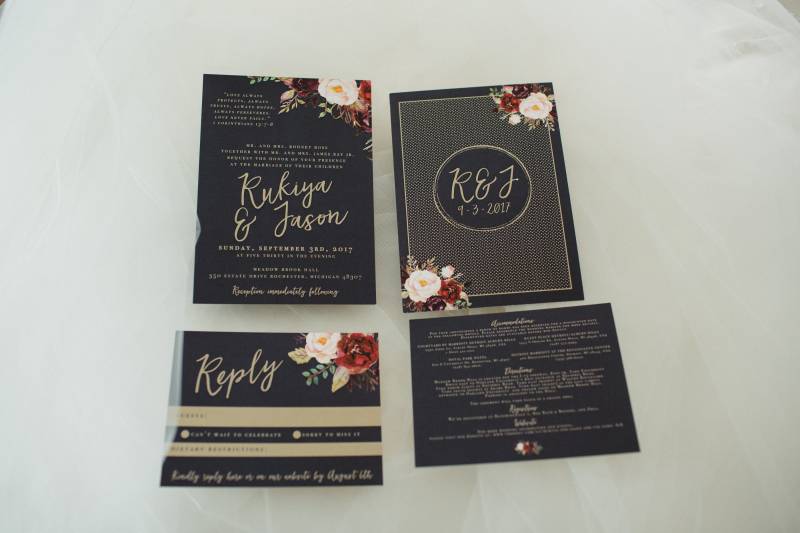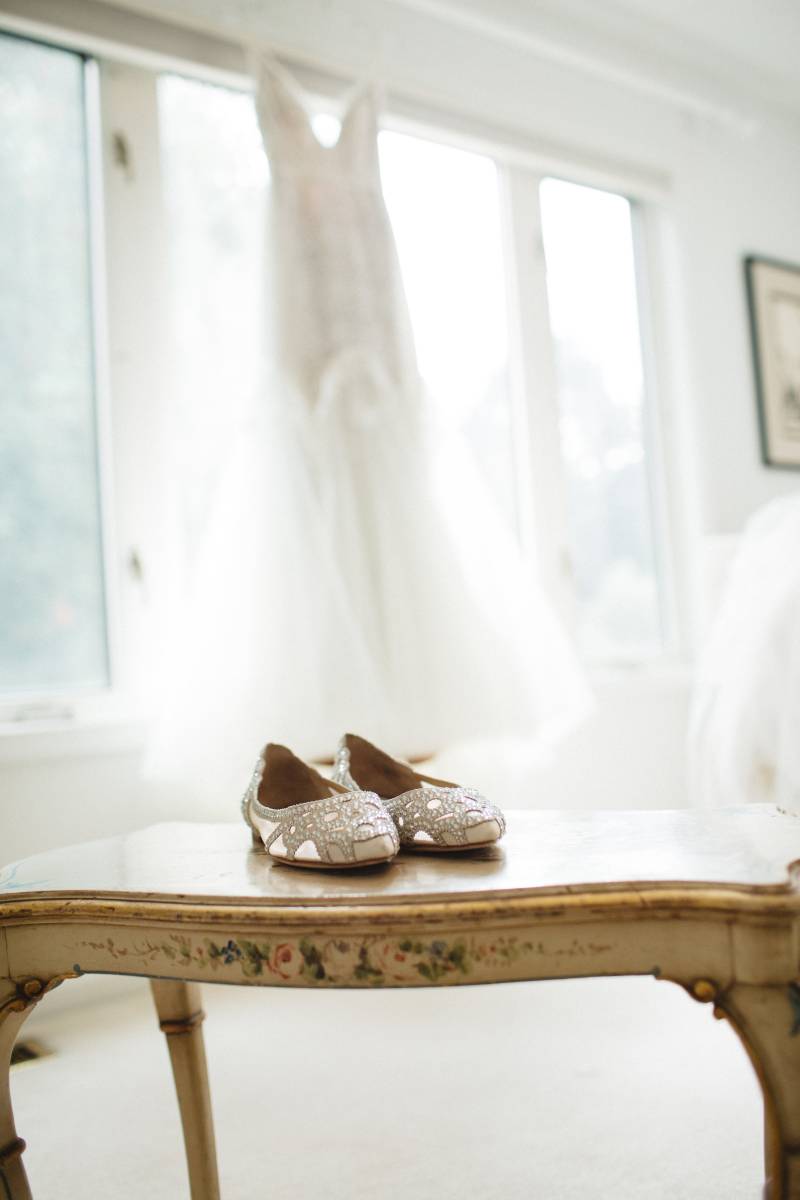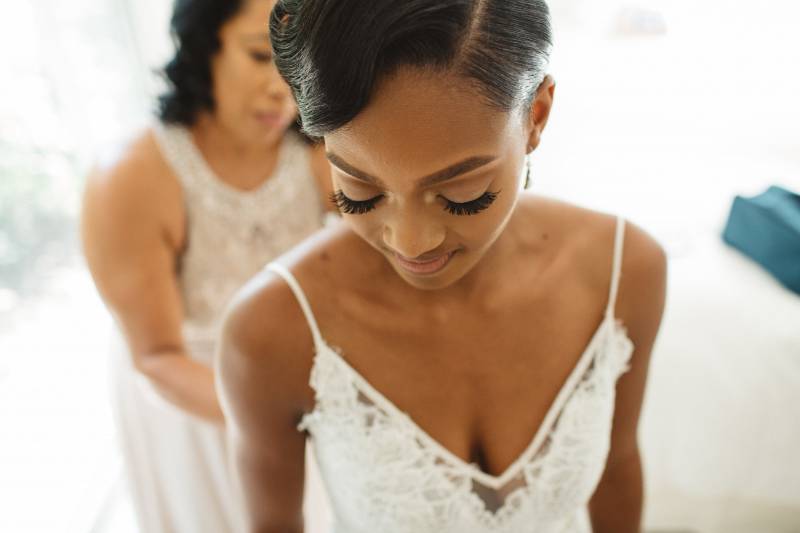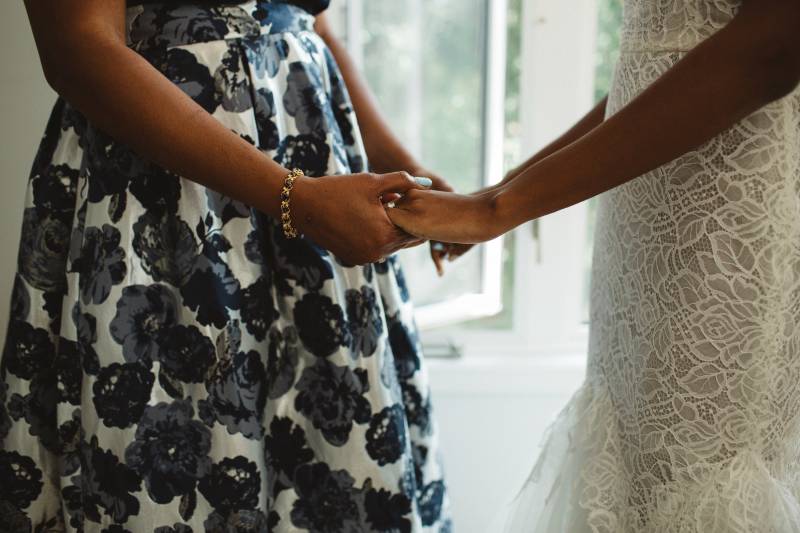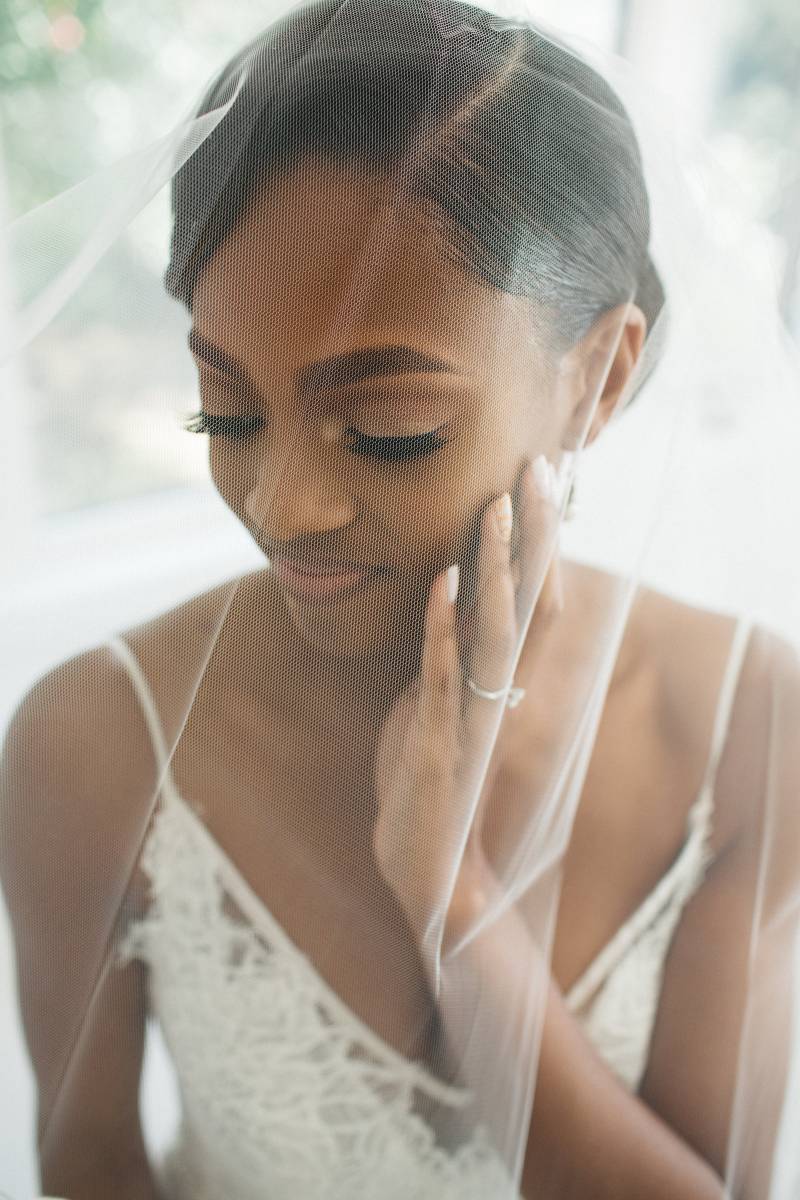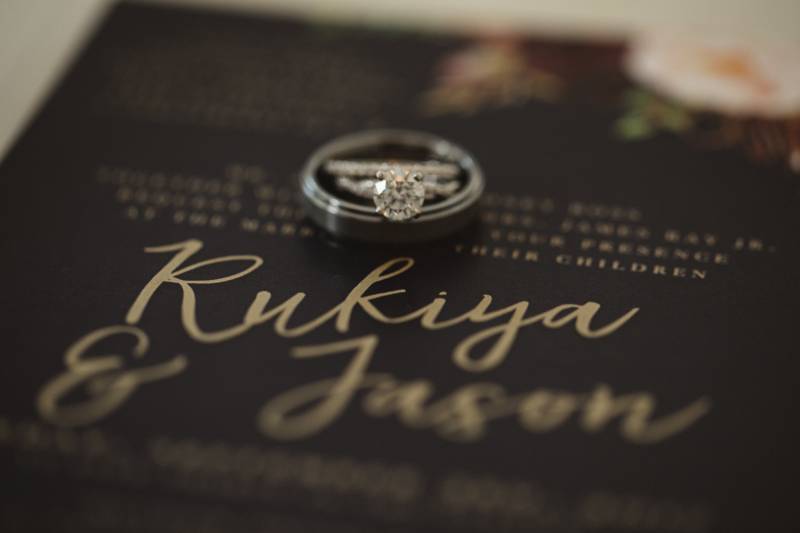 Engagement story:
Dating after college found us in two different cities. Rukiya was in NYC and I was in Philadelphia. We dated long-distance for a little over a year when Rukiya relocated to Philly. A week after moving, Rukiya's father was diagnosed with cancer and she moved back home to Michigan to be with him and her family. I was supportive and we visited each other as much as we could over the next nine months. Finally, in April 2016 Rukiya moved back to Philadelphia.
On February 5, 2017, Rukiya woke up feeling a little under the weather. I brought her tea, food, and medicine in bed. I was off to a flag football game and she was heading to the earlier church service. We planned to meet up after I went to the later church service. As we met in the church lobby, Rukiya noticed I was dressed up more than usual. She commented on this but I shrugged it off. As we were walking towards home, I asked if Rukiya wanted to go to the Liberty Place Observatory, which she'd be wanting to do for a while. We walked to the observatory which was luckily empty except one other guest. As we walked around looking down at the city, we pointed out our apartment, our grocery store, and other points of interest. As we approached the back side of the observatory, I mentioned that a friend told me you could see a heart somewhere over the skyline. We both looked for the heart for a bit. As Rukiya was looking at the skyline and the map, determined to find the heart, I said, "It's right here." Rukiya being way too focused didn't know what I said and kept looking while ignoring me. When I repeated myself, Rukiya turned around and saw me down on one knee. I said some lovely things neither of us really remember and after a brief, but shocked delay Rukiya said "yes."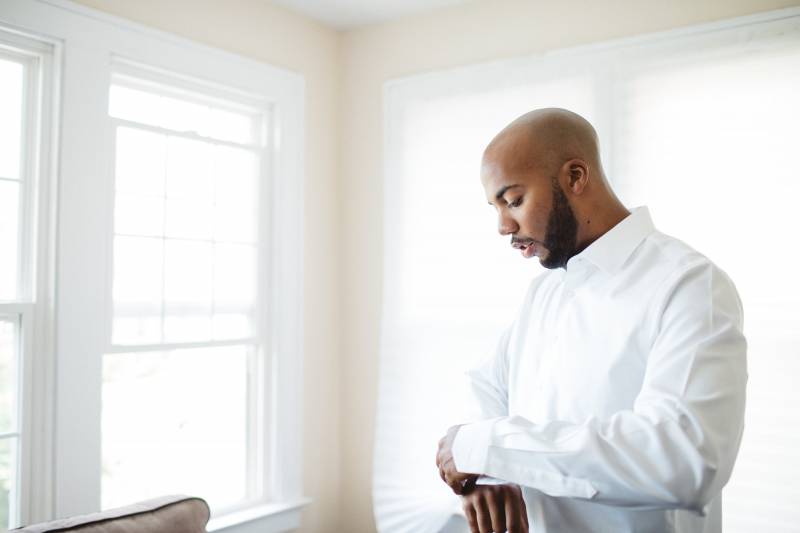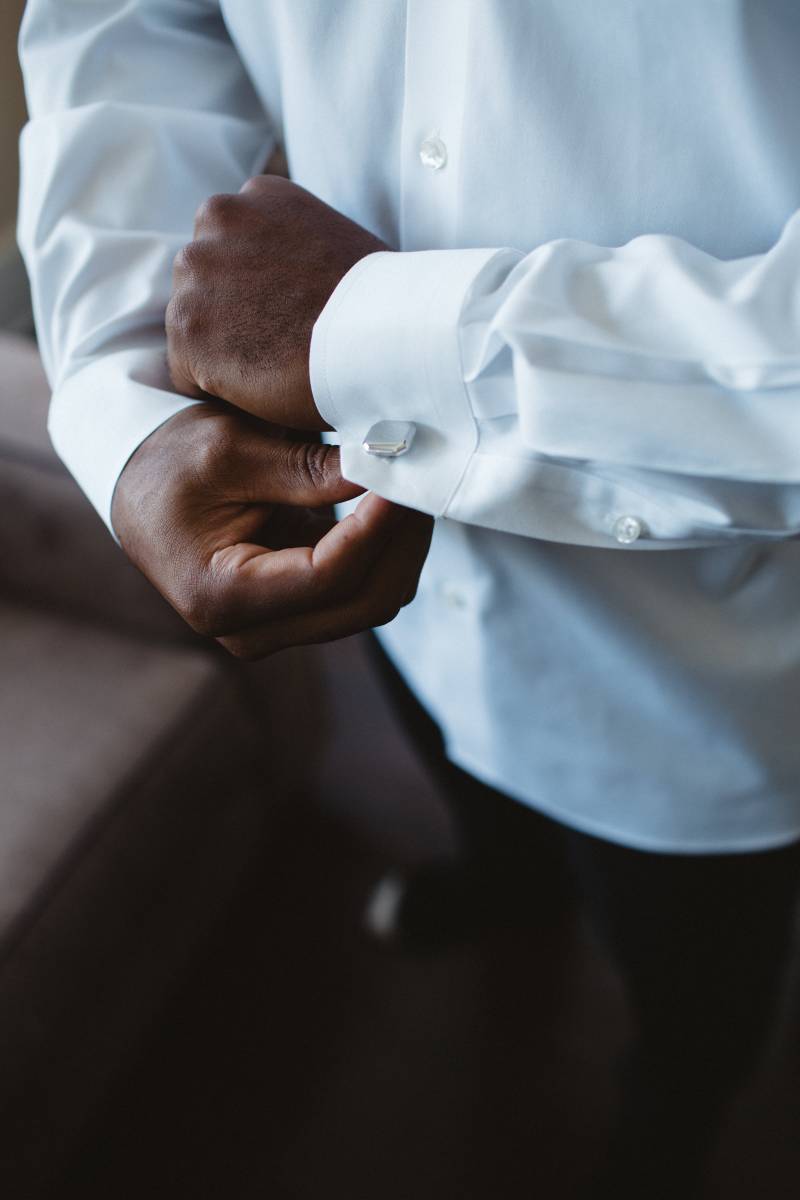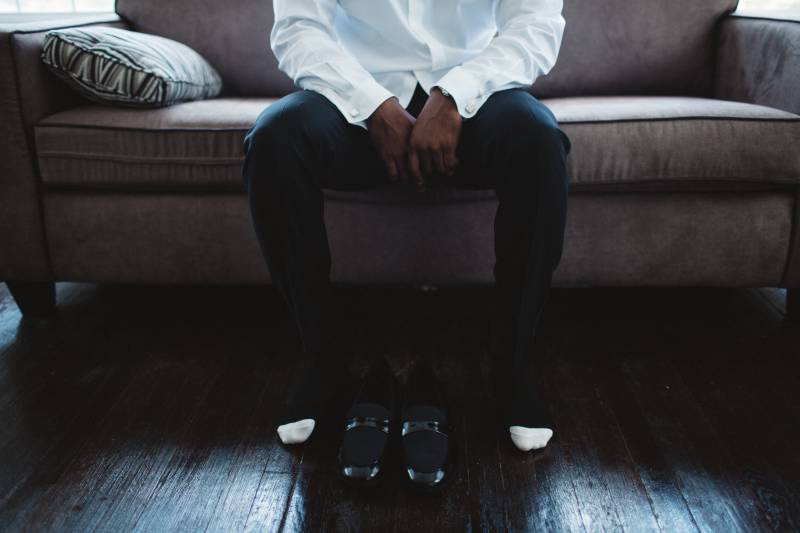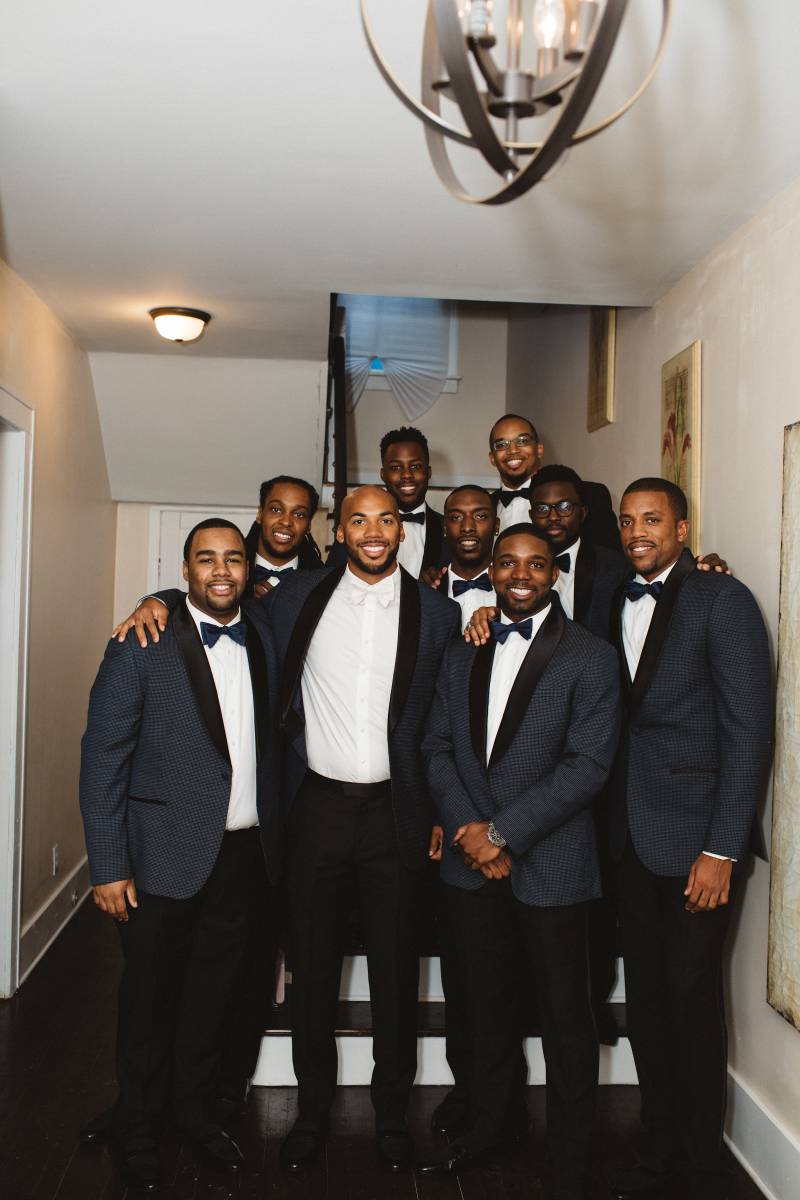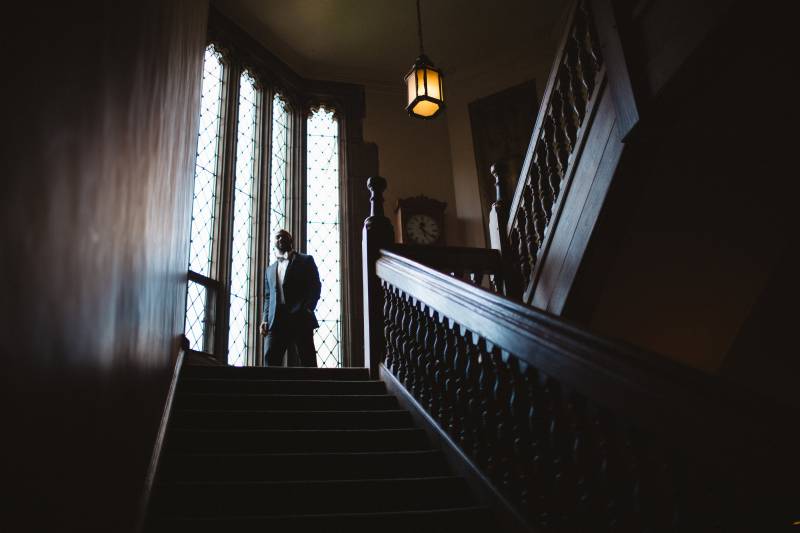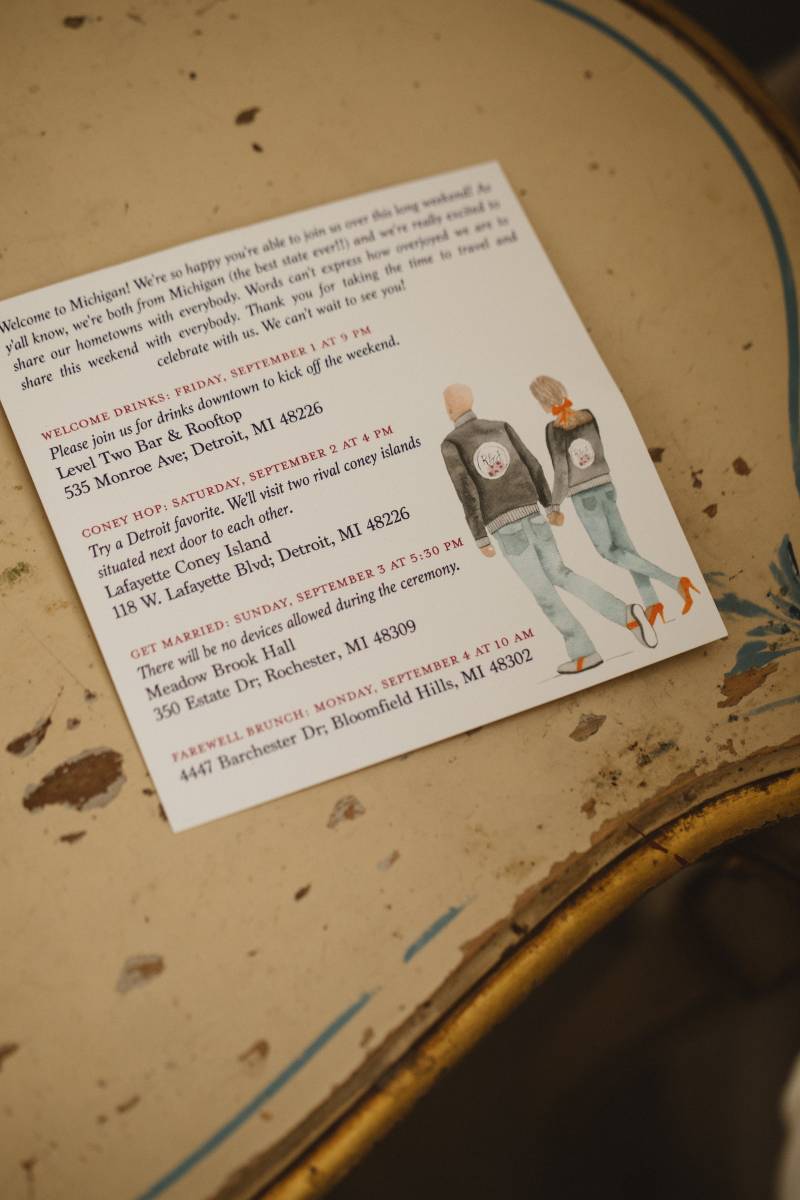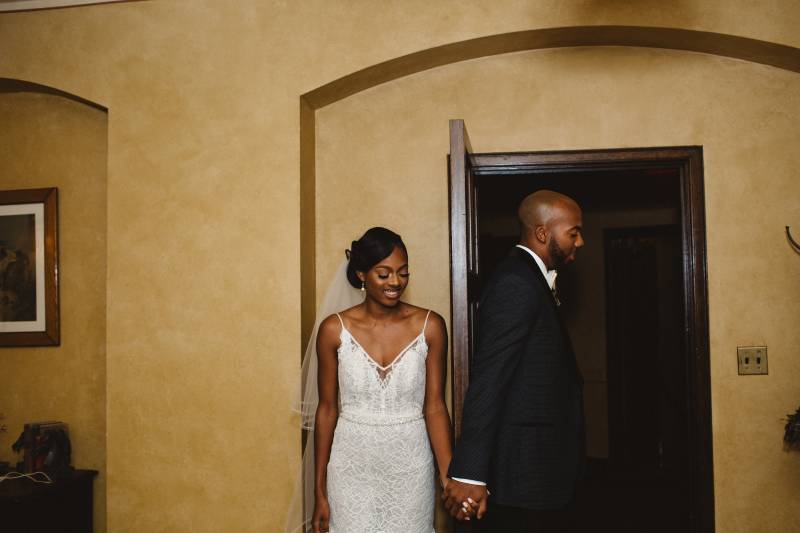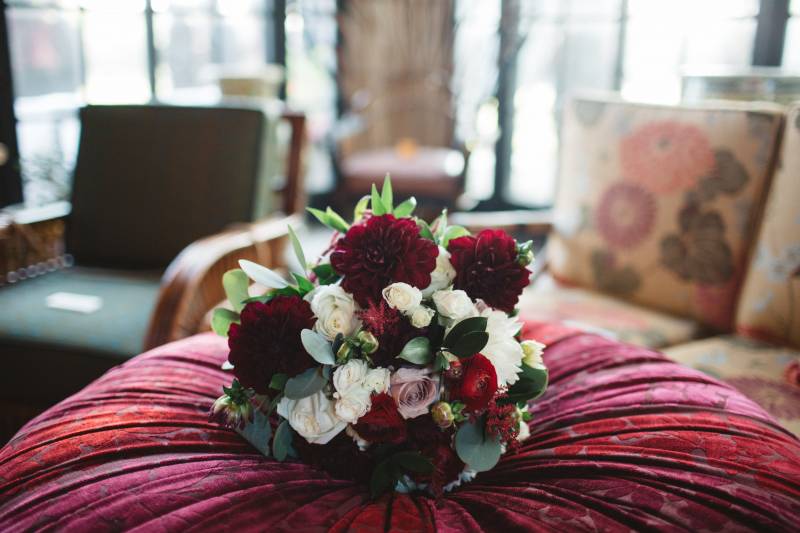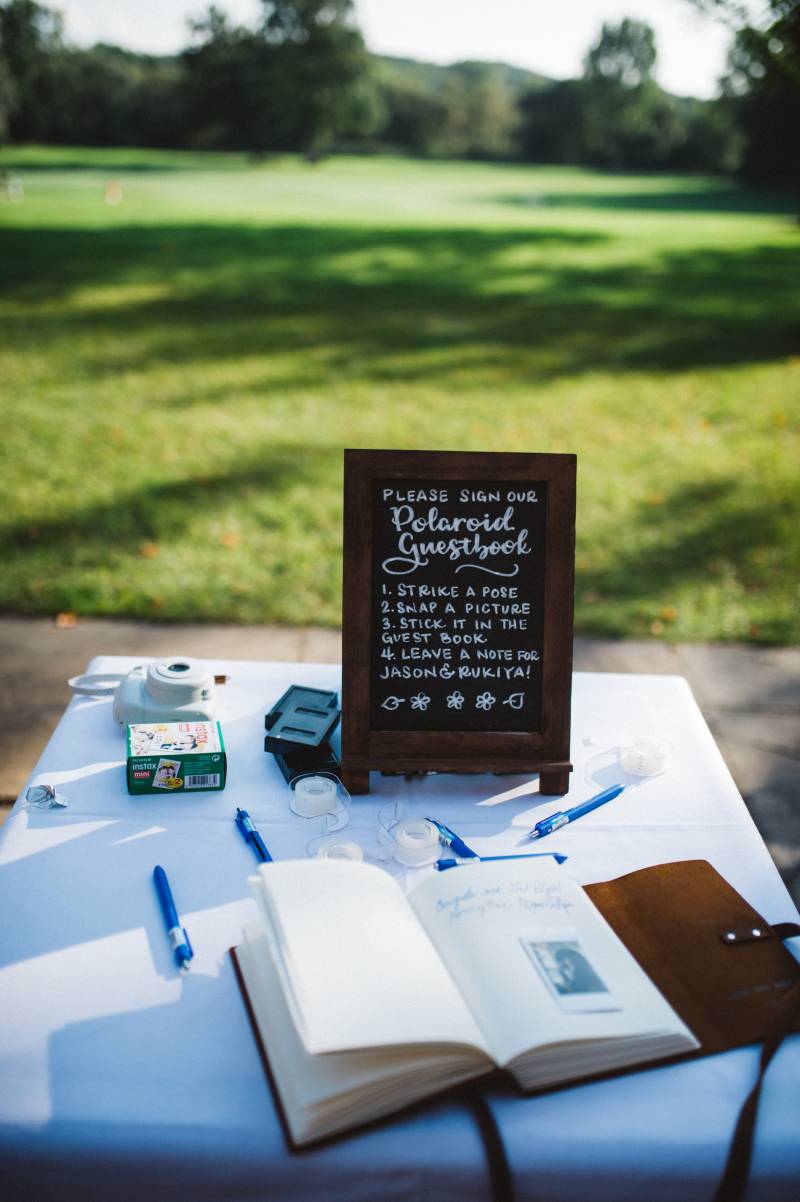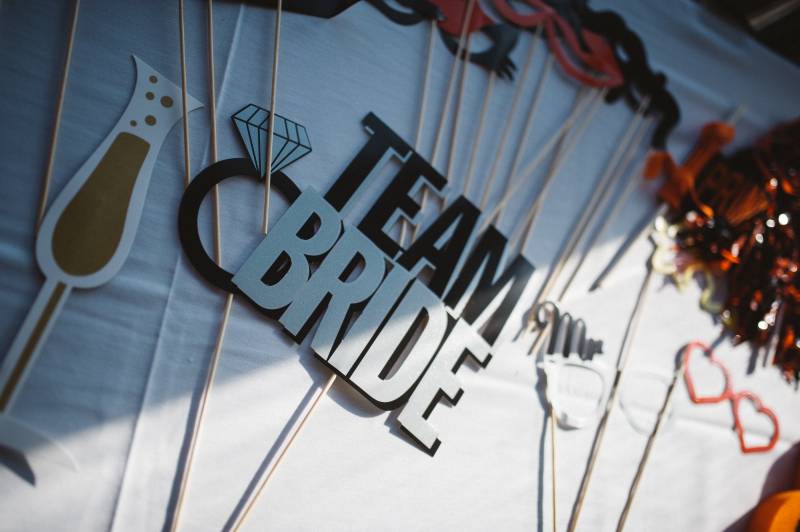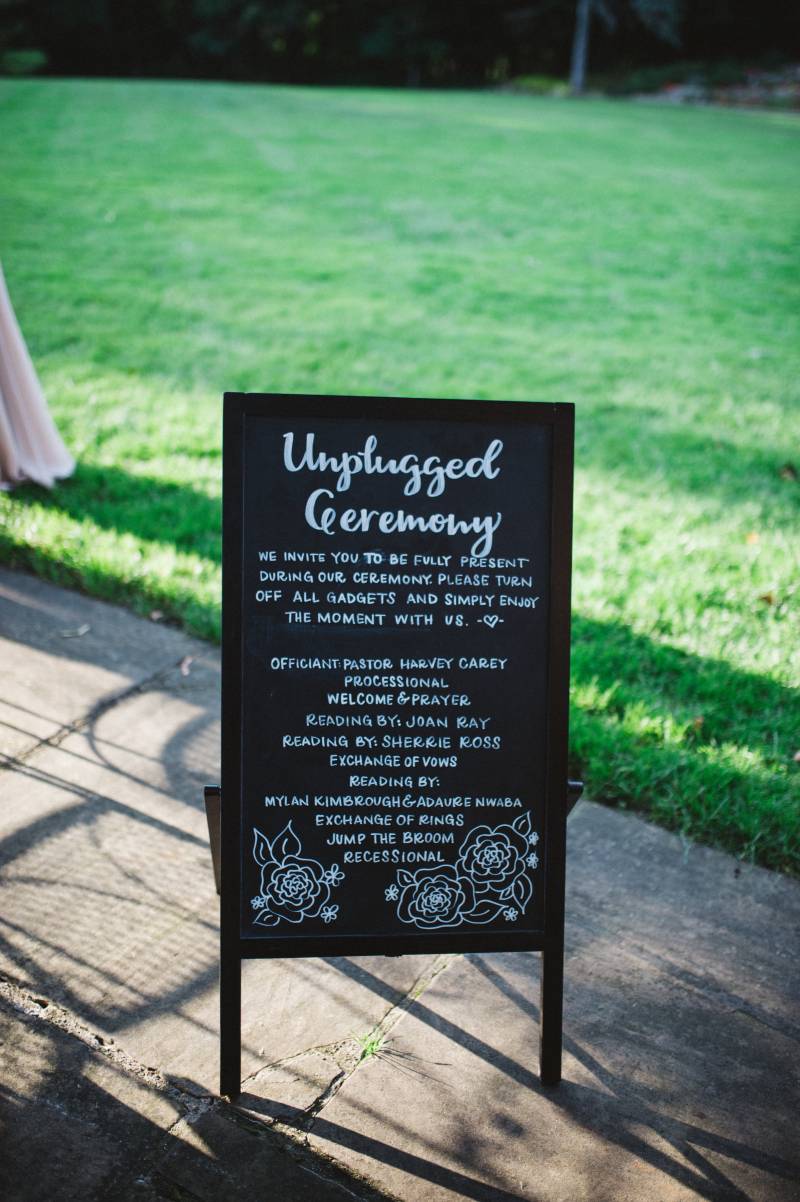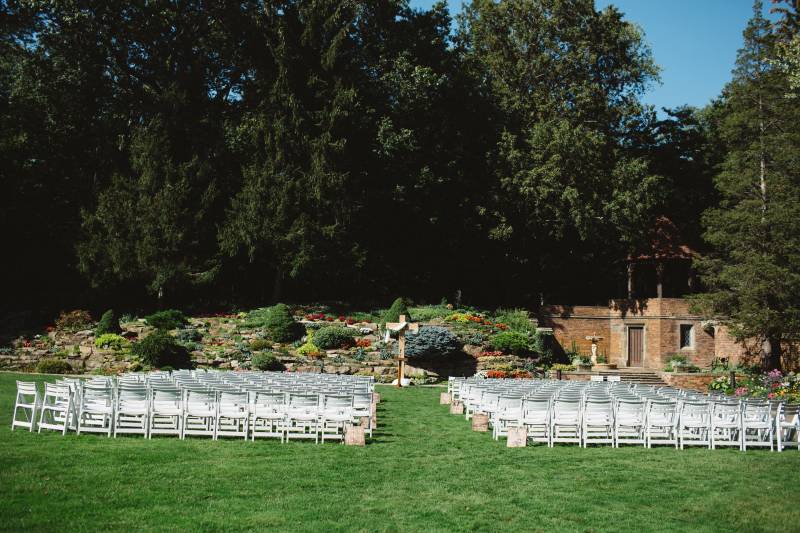 From the Bride:
We got married the Sunday on Memorial Day weekend, so we planned a weekend over the festivities which was amazing. We really wanted our guests to explore Detroit so we had welcome drinks at a downtown Detroit bar. It was a great opportunity to greet out-of-towners, particularly family members of each others' that we still had not met. Saturday we planned a trip to two rival Coney Islands (it's a Detroit thing) to commune with our family and friends and introduce them to a hometown staple. Last minute dress drama meant I also picked my dress up that morning of -- luckily it was perfect!
The day went so smoothly, it was unreal. I woke up on my own. My bridesmaids were all asleep (or still out from the night before). We all shared an Airbnb, which was amazing for the weekend. The hairdresser, my wonderful cousin, arrived and got right to work on one of the girls. The makeup artist arrived shortly after. We had a great time eating and drinking champagne. When the photographers and videographer arrived we got some great shots. Finally, it was time to go to the venue. When we arrived, we took pictures with just the ladies - Jason and I had chosen to not do the first look. Everybody was in great spirits and suddenly we could hear the men! We made sure to have them go away and kept shooting.
My maid of honor delivered a gift to Jason from me - a Shinola watch. Jason was then brought to the bridal suite to share a prayer with me. We stood on opposite sides of the door so we couldn't see anything. It was the most beautiful prayer I've ever heard and made me so excited for the journey we were embarking on. Shortly after it was time to go get married! Our ceremony was really personalized and special. We had readers read from the Bible, Anne of Green Gables, and even a short comedy piece about love. We were announced married and then we jumped the broom! Our pastor gave a great description of the jumping the broom tradition for our guests.
We were welcomed by the staff with a champagne toast for the bridal party and parents. Then we signed our marriage license and proceeded to take many more pictures with our family, bridal party and guests.
When we completed the pictures, it was time to enter the tent. We entered to Rihanna's "Cake," which was super fun! When we got to our cake, we actually couldn't figure out how to get the slice out so we didn't feed each other but it made for a really funny moment. As we sat down, our dads welcomed the crowd and we were surprised that our parents had put together a slideshow to display. Everybody was laughing and crying. Our two best men and maids of honor gave the best speeches I've ever seen. I was literally in shock that all four would give such amazing speeches! We gave our own welcome and thank you and finally, it was time to eat! The food was amazing! We got up before dessert to say hello to our guests since we had too many to see before the night was over. Our first dance was also fun! We danced to "Kiss" by Prince. Everybody was whooping and cheering and we had a grand dramatic dip at the end of it. We danced the night away, made sure to take pics in the photo booth, and tried to talk to as many guests as we could.
From the Groom:
Right after Rukiya said "yes" to my proposal, we began considering potential wedding venues along with who we wanted to spend our day with. A subsequent trip to Michigan gave us the opportunity to visit a few venues. It felt very good to come to a decision and set a date. The engagement felt real.
We planned a fantastic weekend in Michigan for ourselves and our guests. The last-minute tasks were really enjoyable in a very romantic way.
I was getting nervous as we got closer to the big day. Rukiya was very graceful and beautiful all weekend. The bridal party and our families were sharing great memories together. Our guests seemed to be enjoying themselves. Detroit really felt lively. Everything seemed perfect.
I woke up on September 3 with excitement. The day breezed by as I waited for that special moment when Rukiya walked down the aisle. It is a very special, everlasting memory. We were announced married shortly after and had a beautiful time celebrating with our guests after jumping the broom. Our best men and maids of honor delivered speeches that will live on with our marriage forever. It is such a special memory that we will always remember.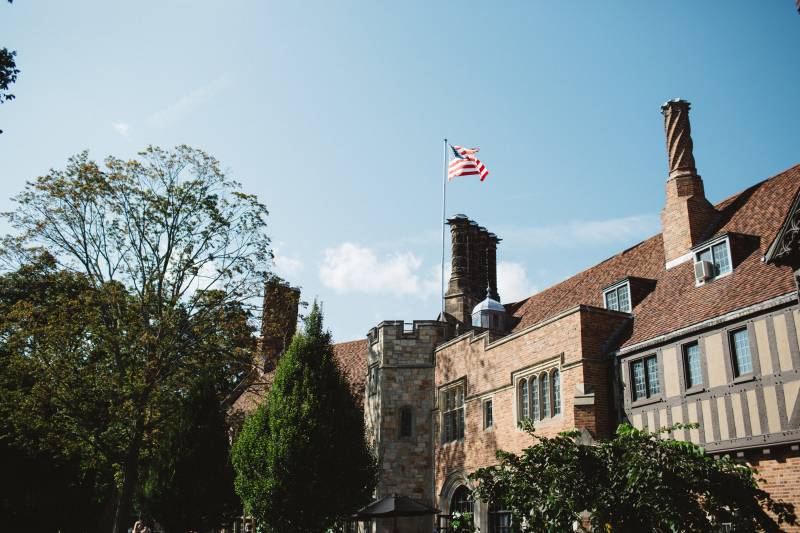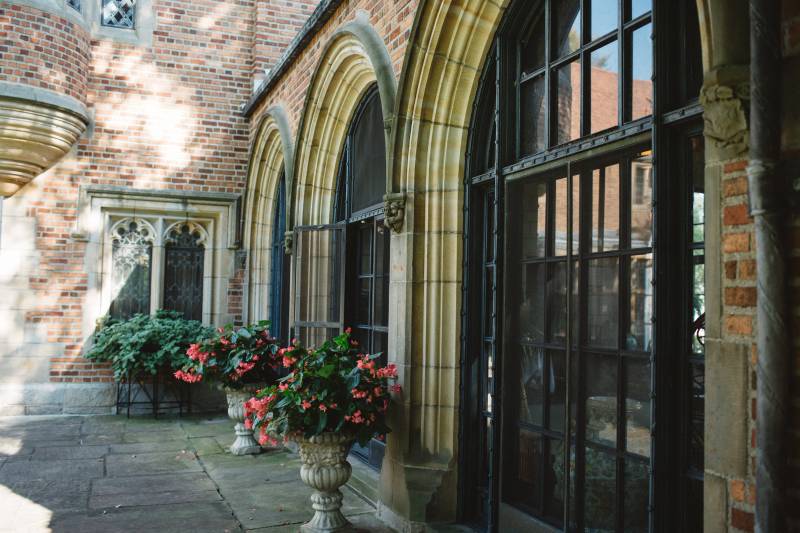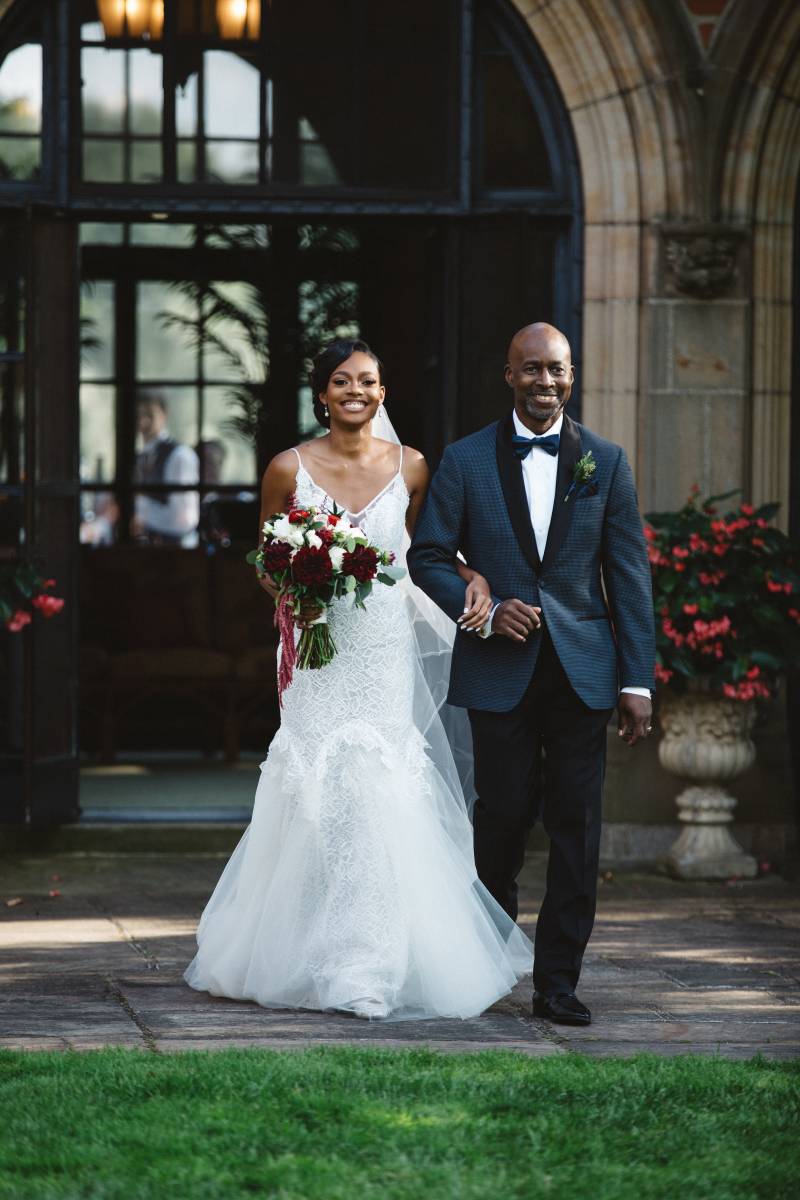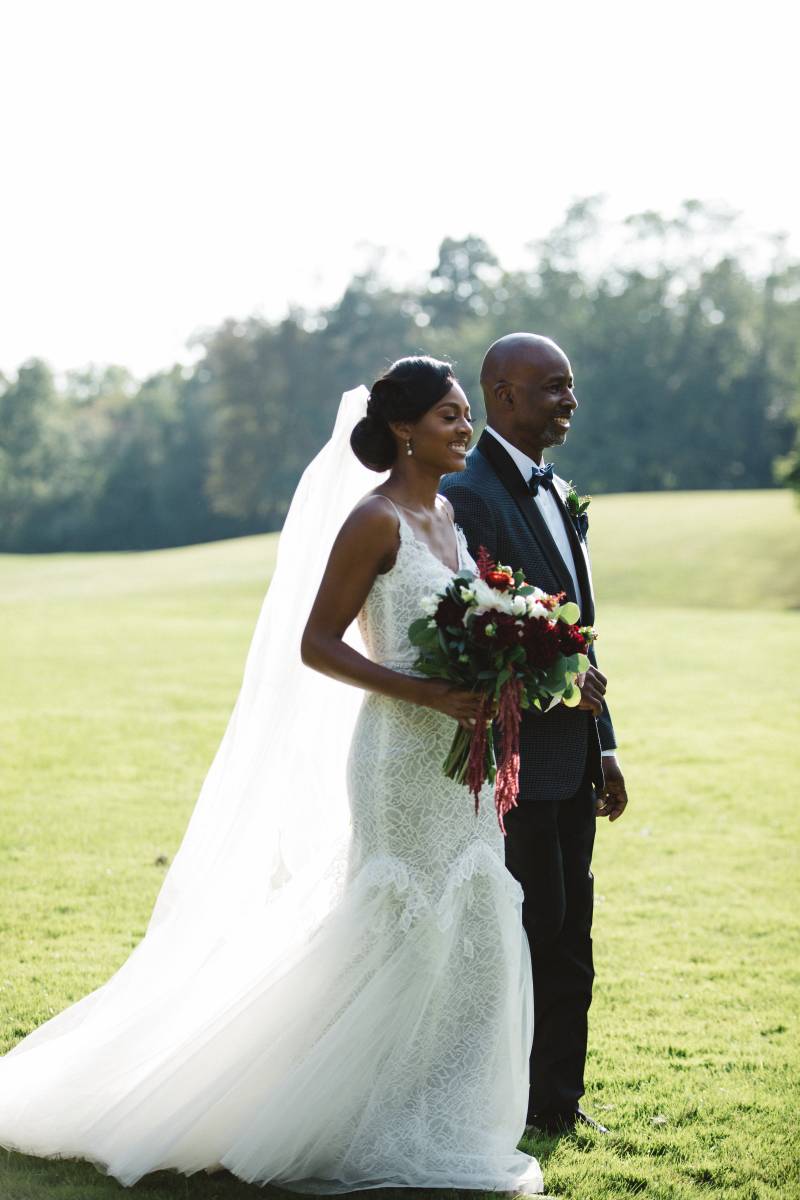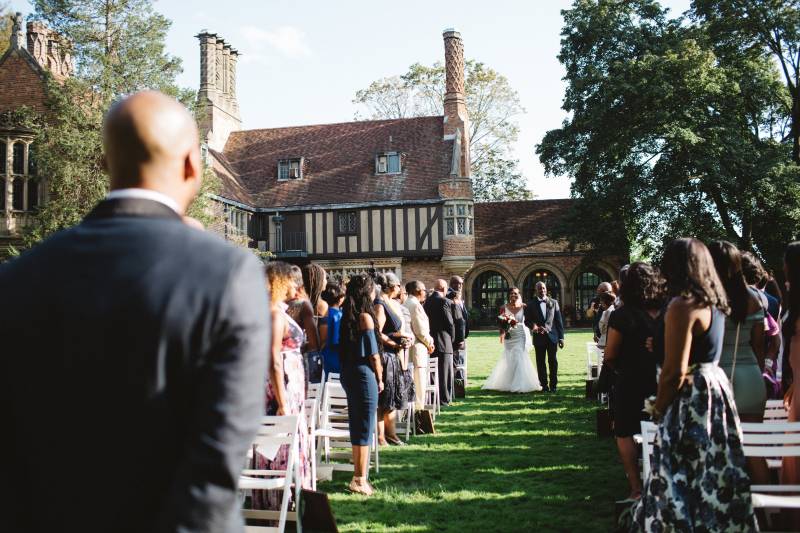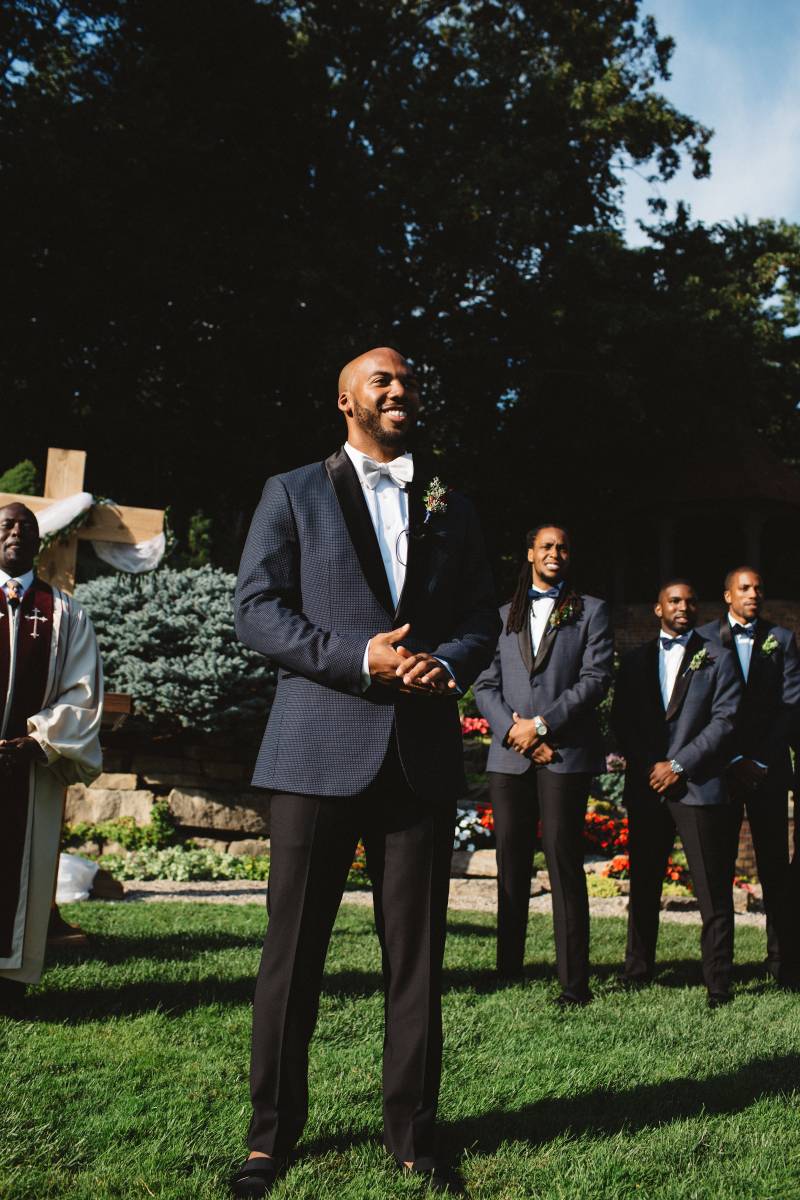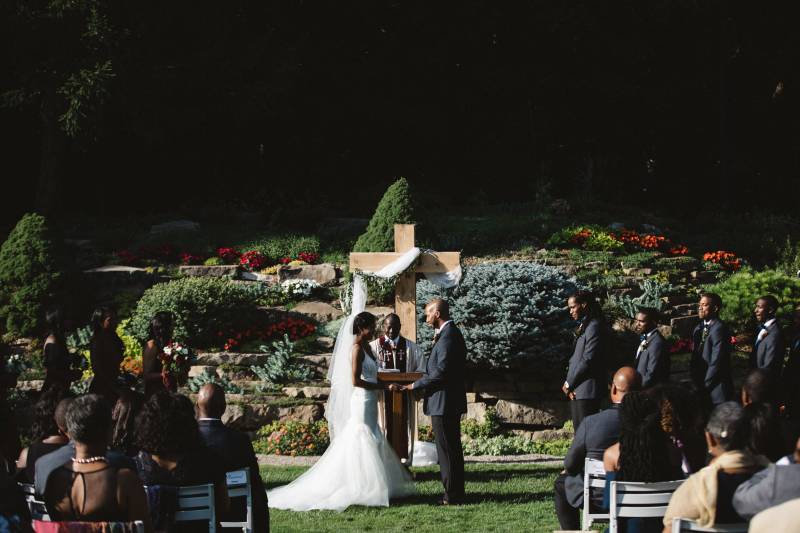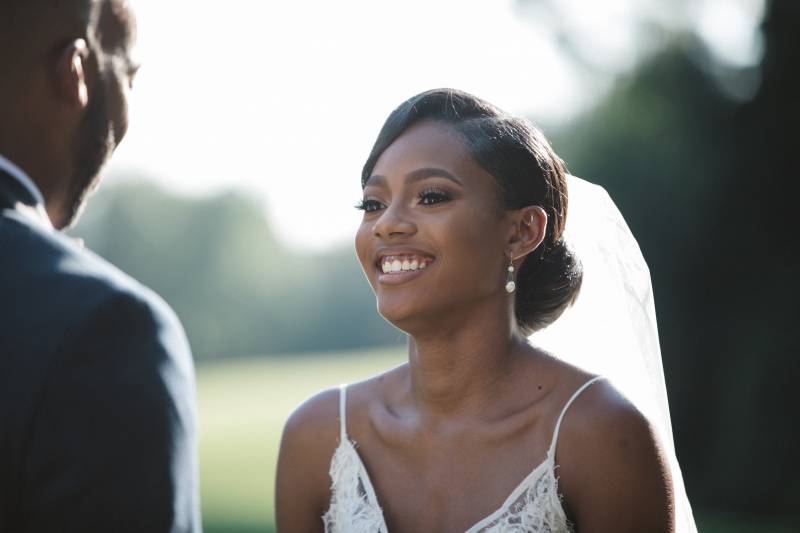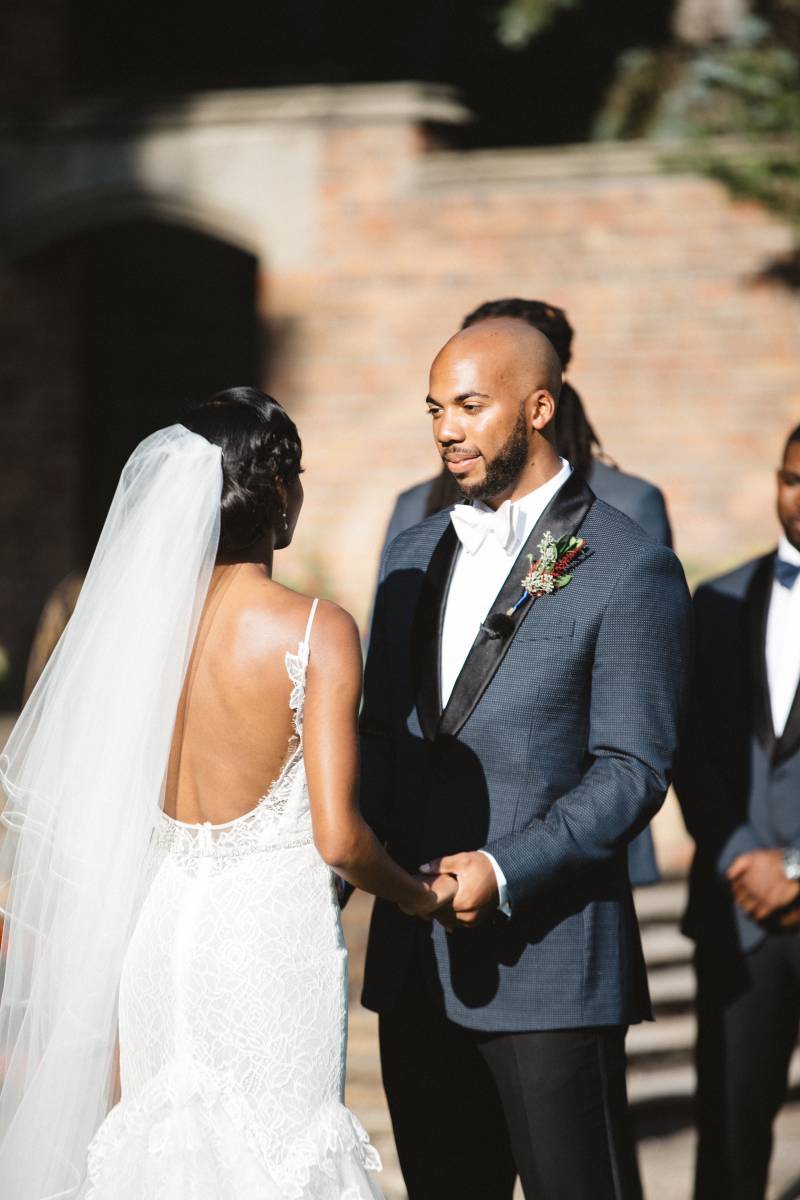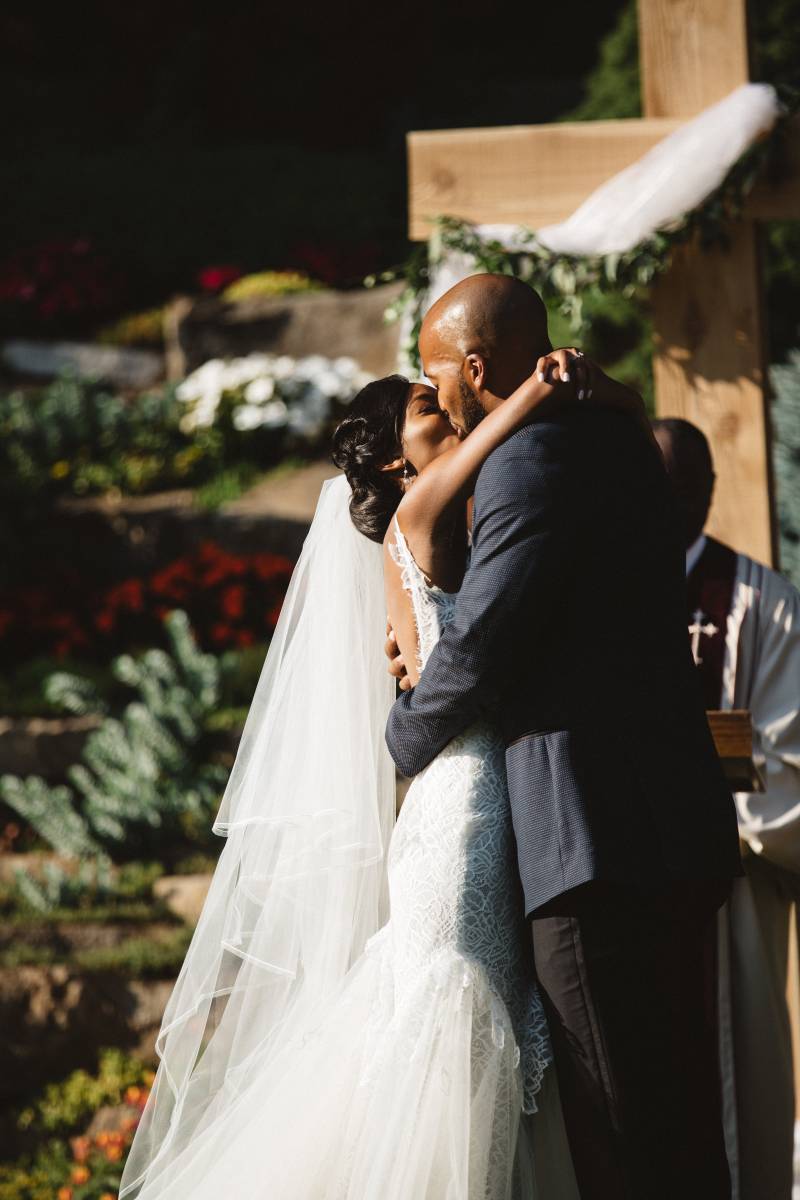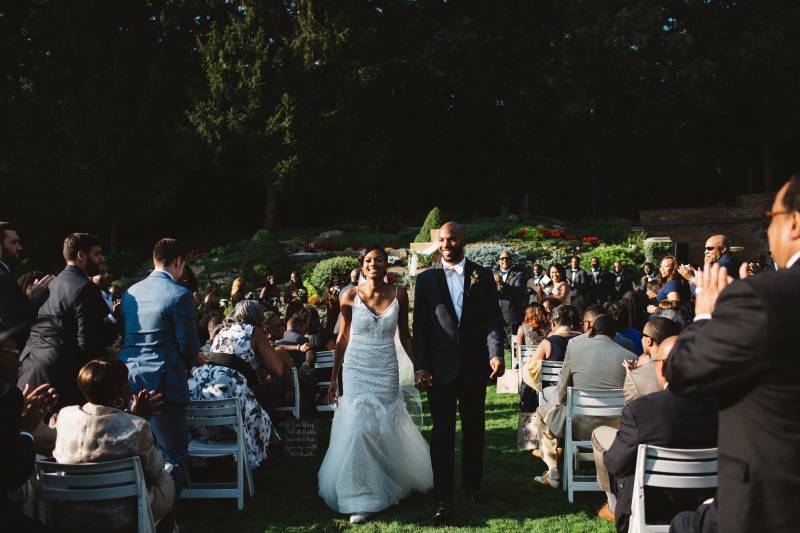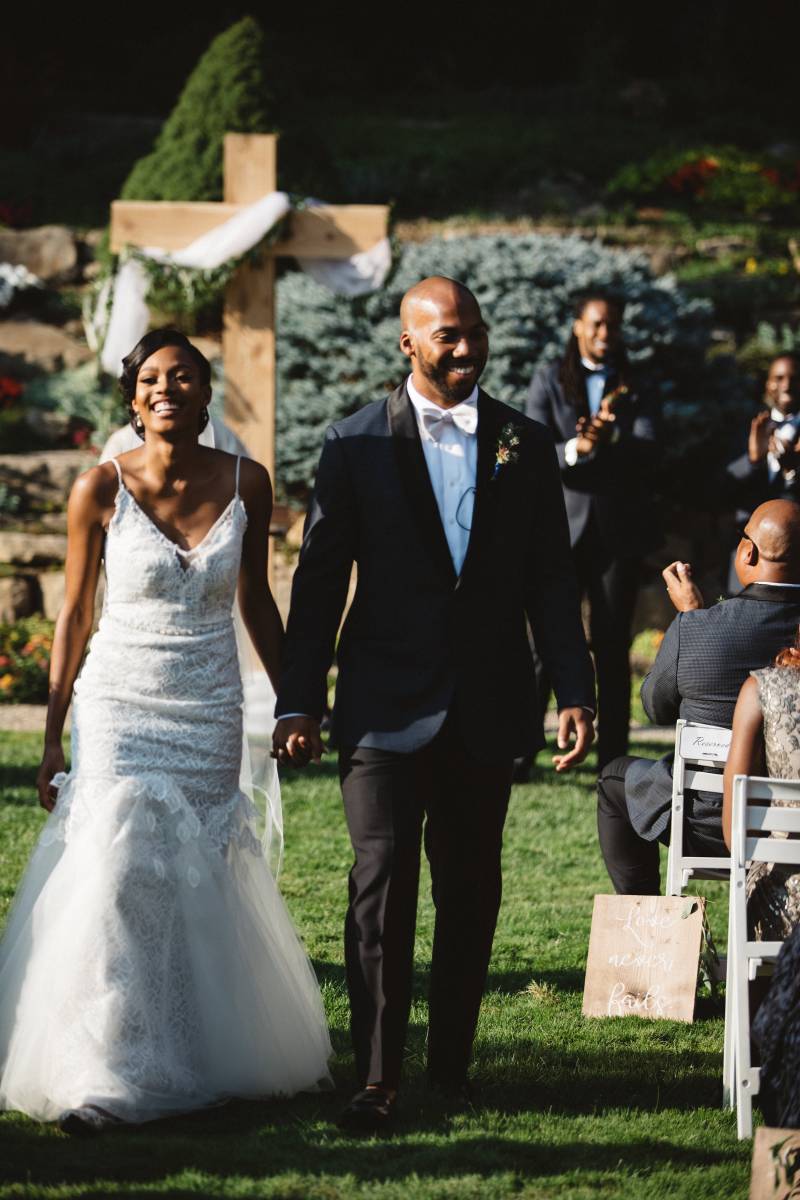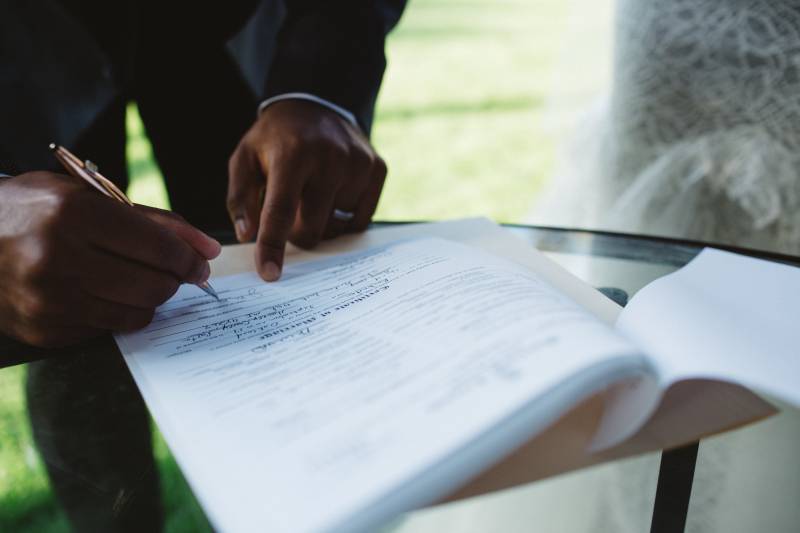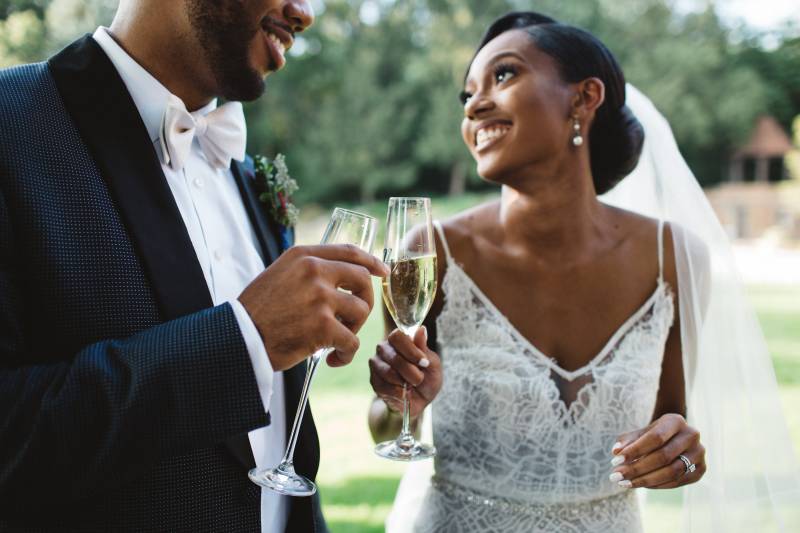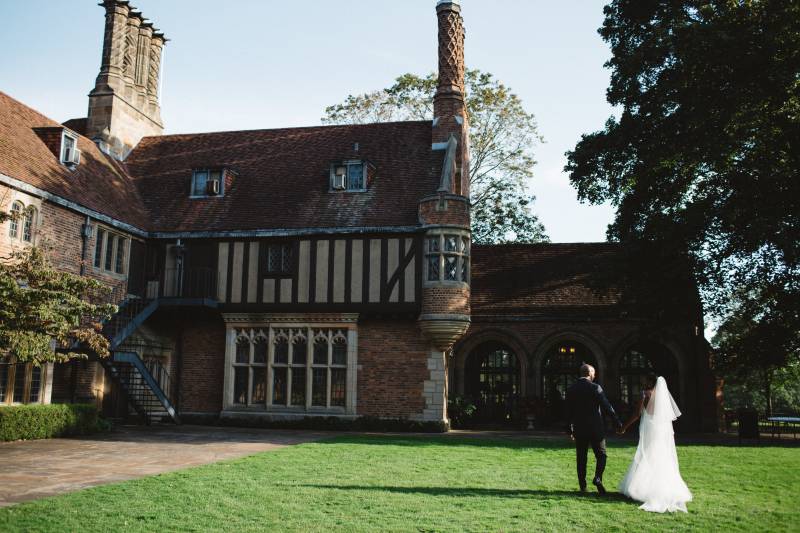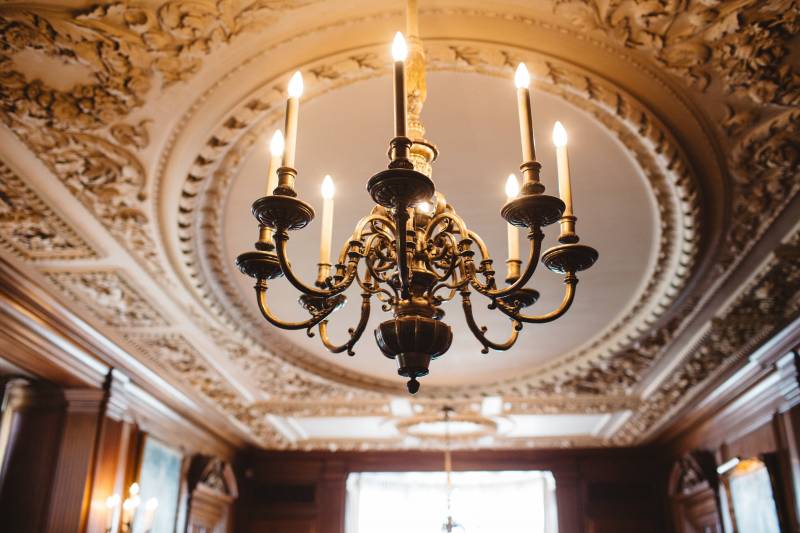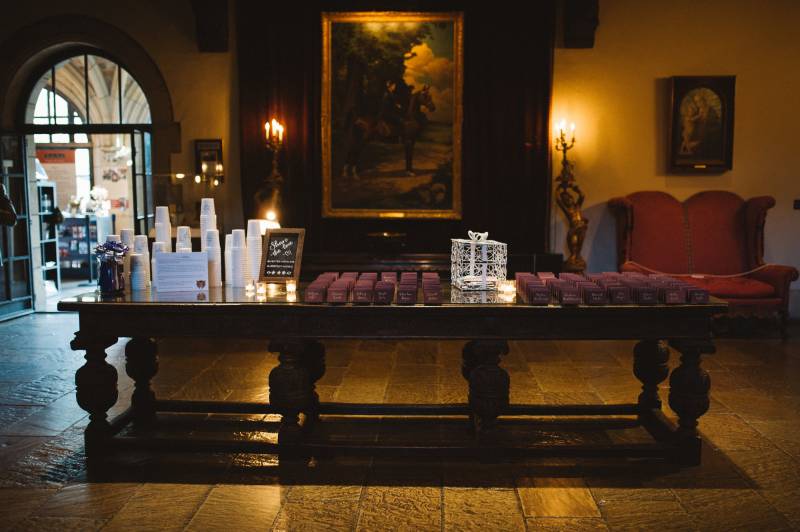 Your most memorable moment:
We opted to not do the first look but we did do a prayer together before the ceremony. The prayer was beautiful and it set the stage for the rest of our lives. It was a reminder that the day wouldn't have happened without god and that he must stay central to our relationship.
What makes your love special?
We've always been really good friends. We can make each other laugh for minutes at a time in any situation.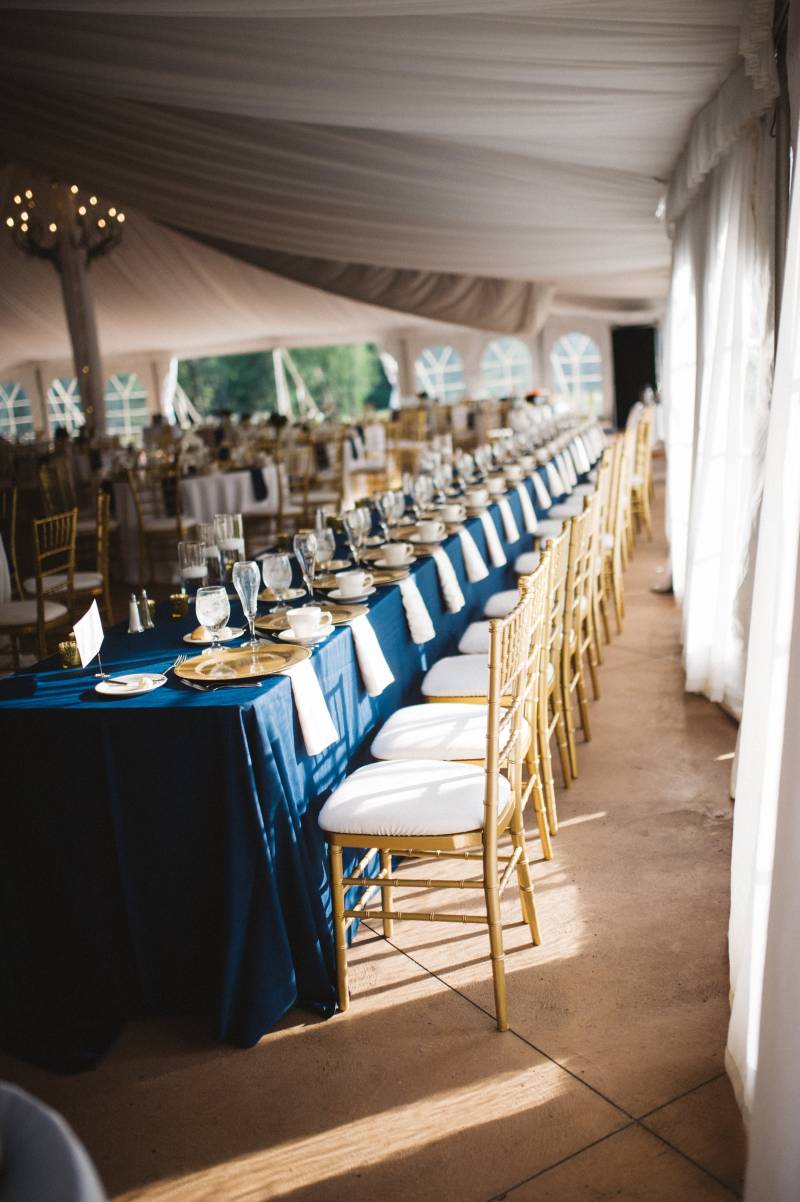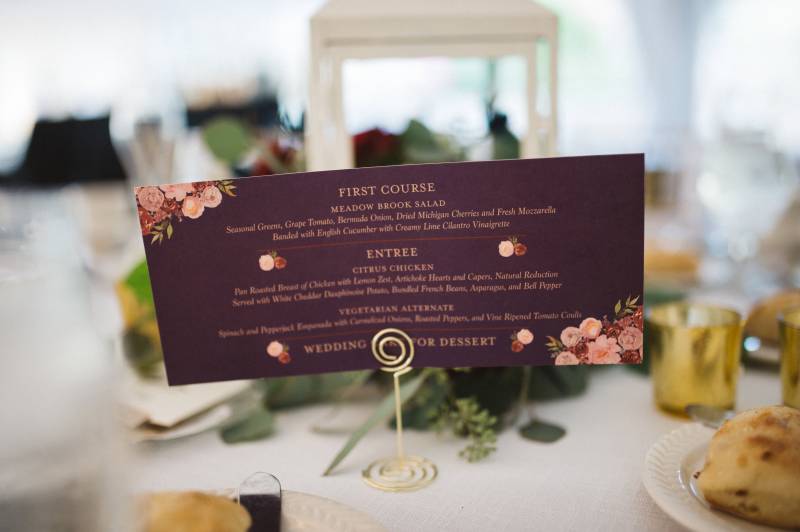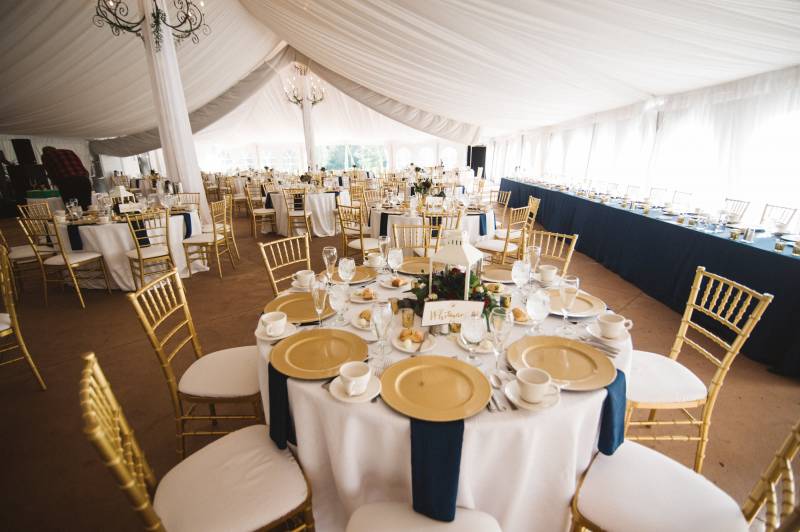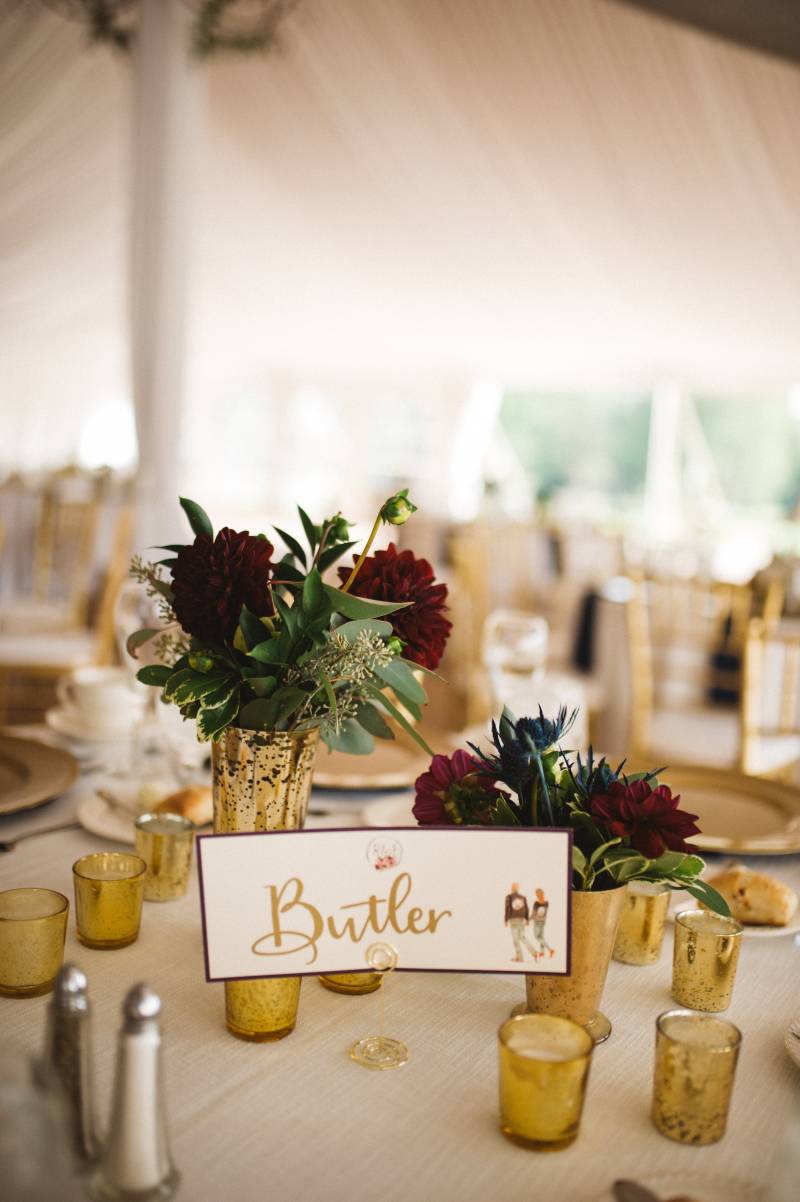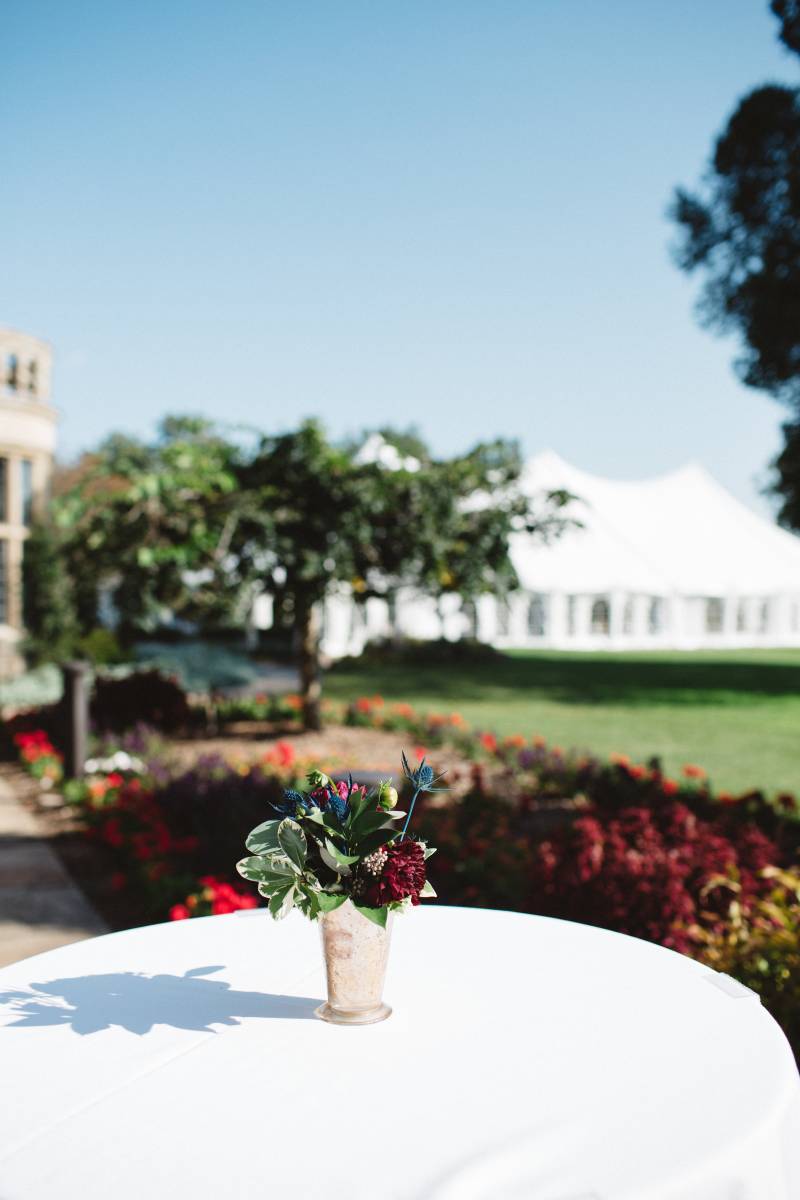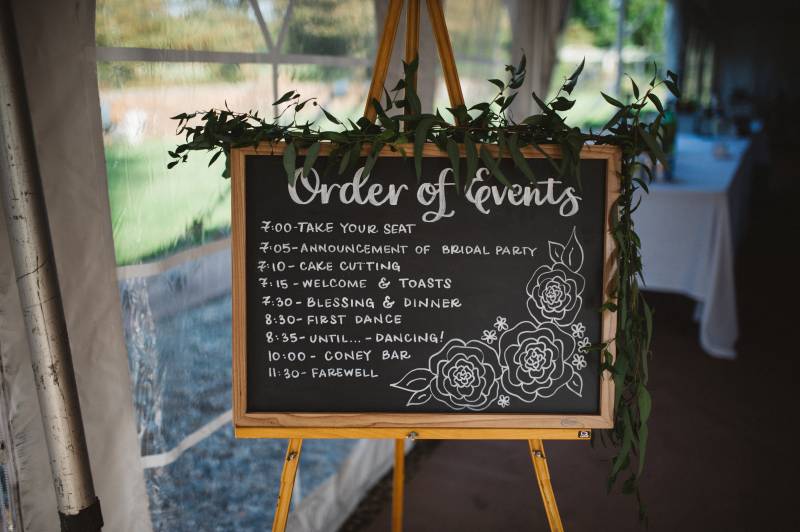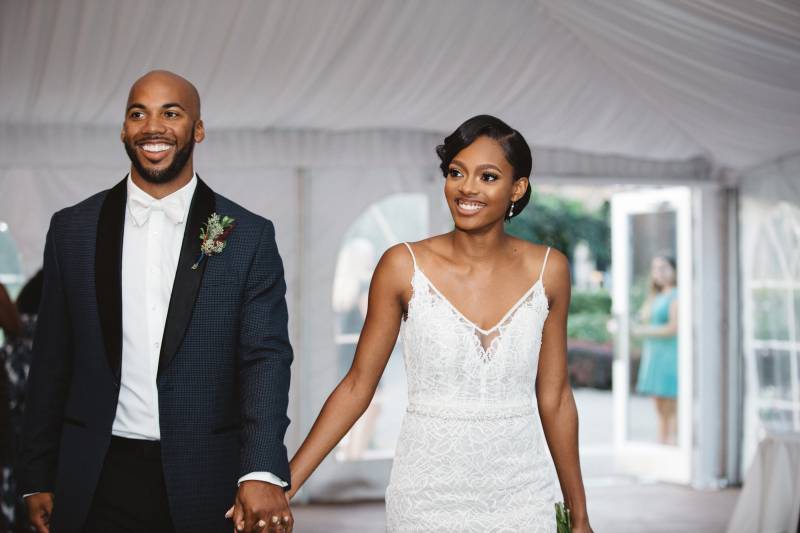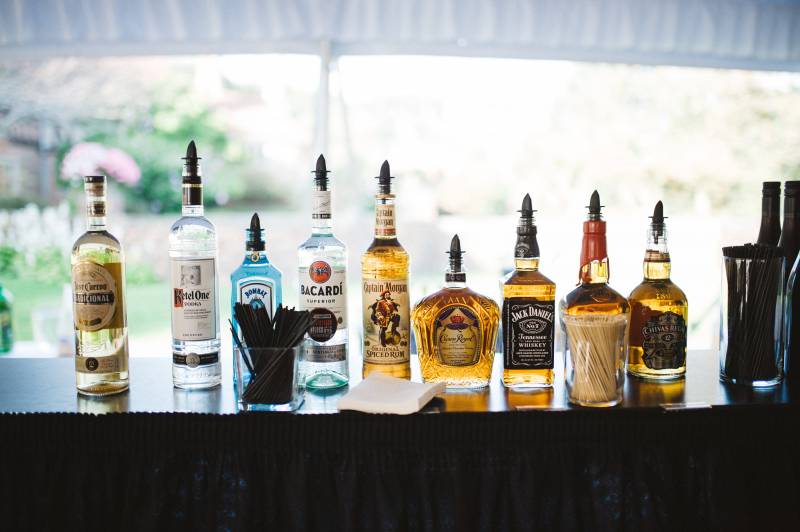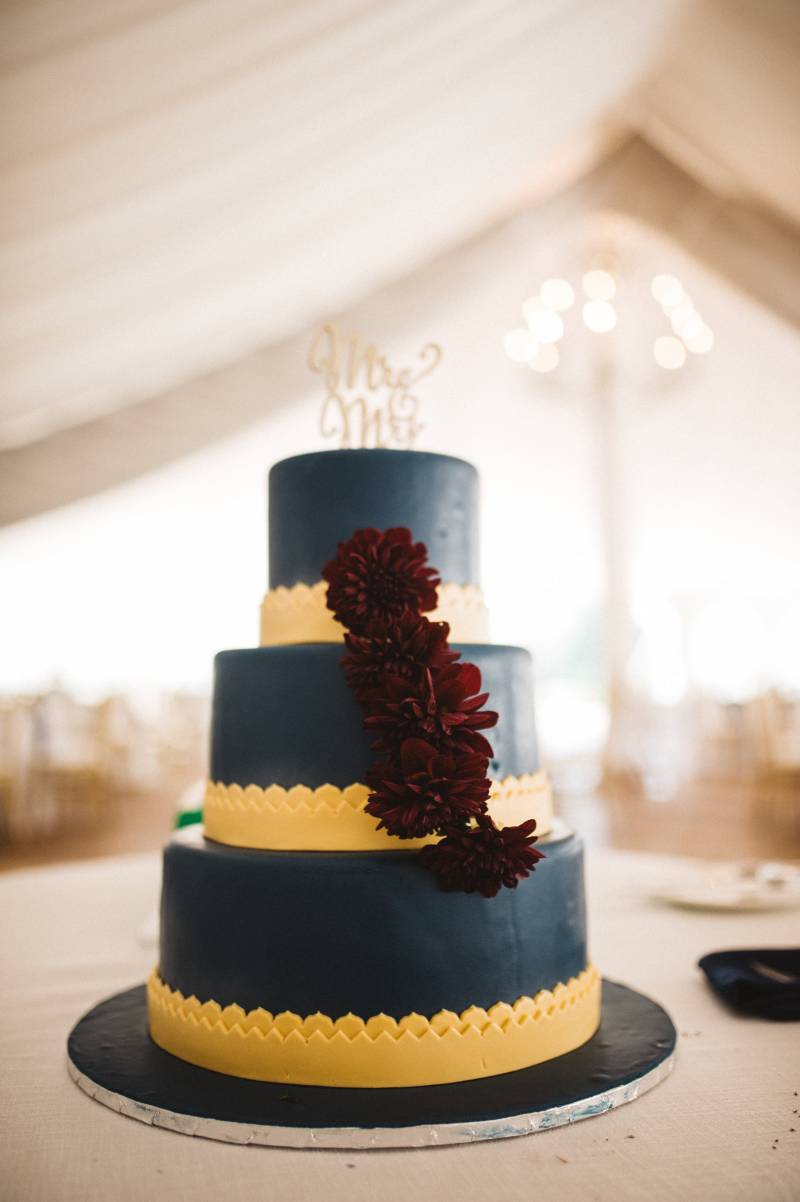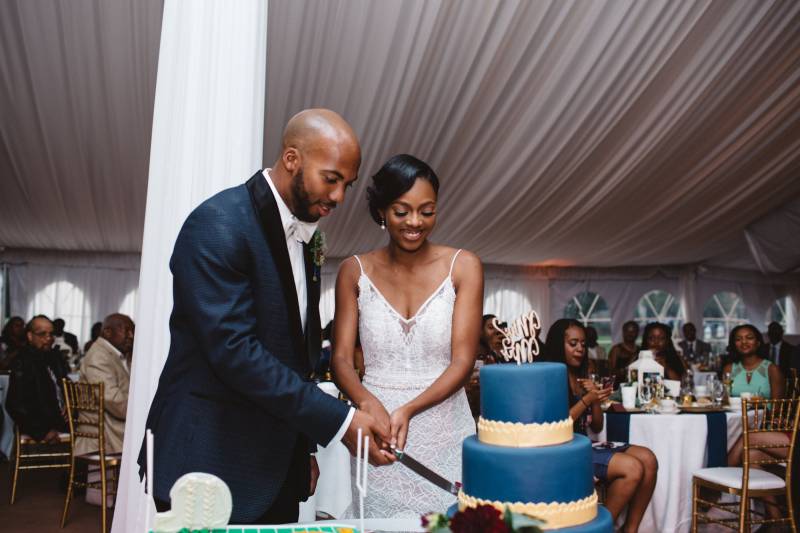 Wedding song, explain choice for song:
We had our first dance to Kiss by Prince. It wasn't choreographed but we did take lessons to learn some new moves. We really wanted a fun upbeat song that would get everybody ready to dance and also so we could have fun. It helped add to our mood of celebration and excitement unlike how slow songs slow down the mood.
Favorite wedding detail:
There are so many it's hard to choose! We really wanted to honor our favorite Princeton event: Reunions so our favors were cups for drinks and wristbands for admittance. We also LOVED the special image our day of stationary provider, Leah, made for us. She made a watercolor of an image of us walking hand-in-hand while wearing clothes in Princeton colors. That image was on our welcome letters - a hint that the celebration would reflect notes of Princeton. It was also on our table numbers which were named after Princeton buildings.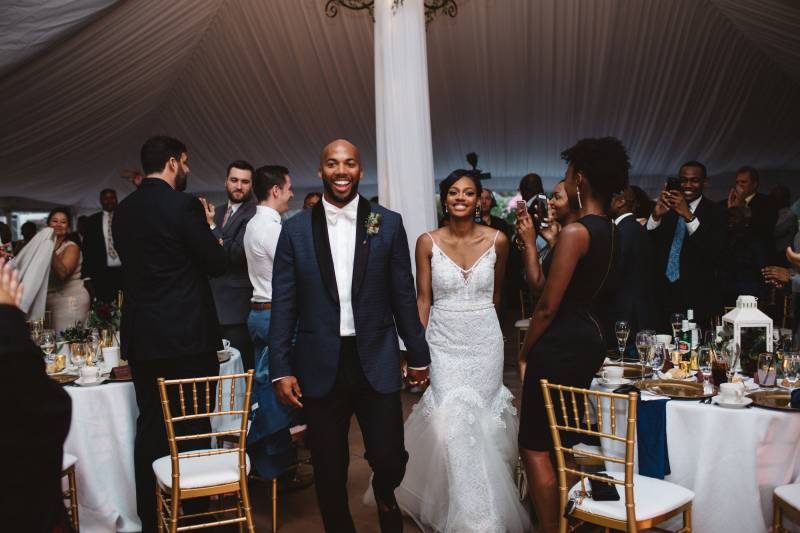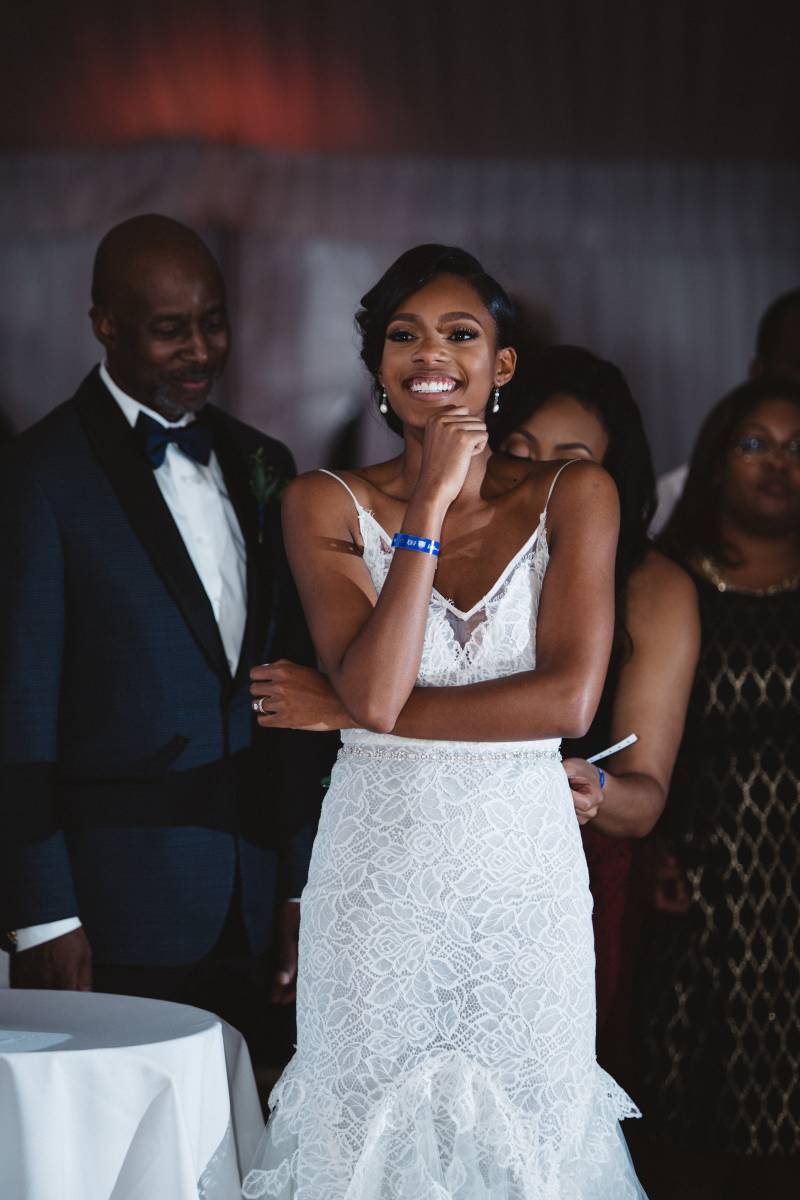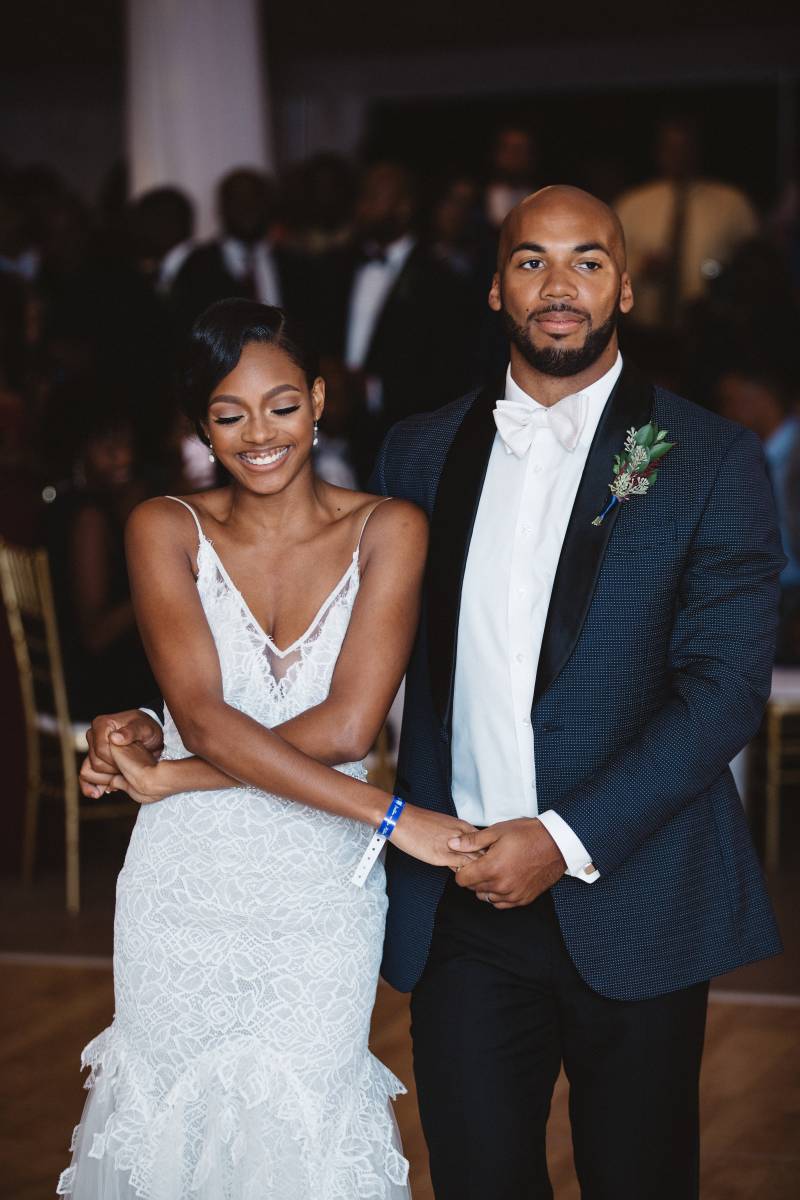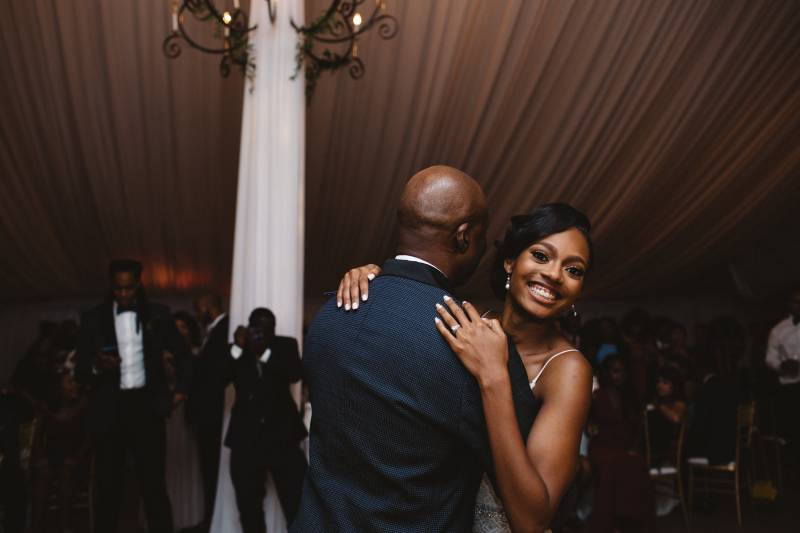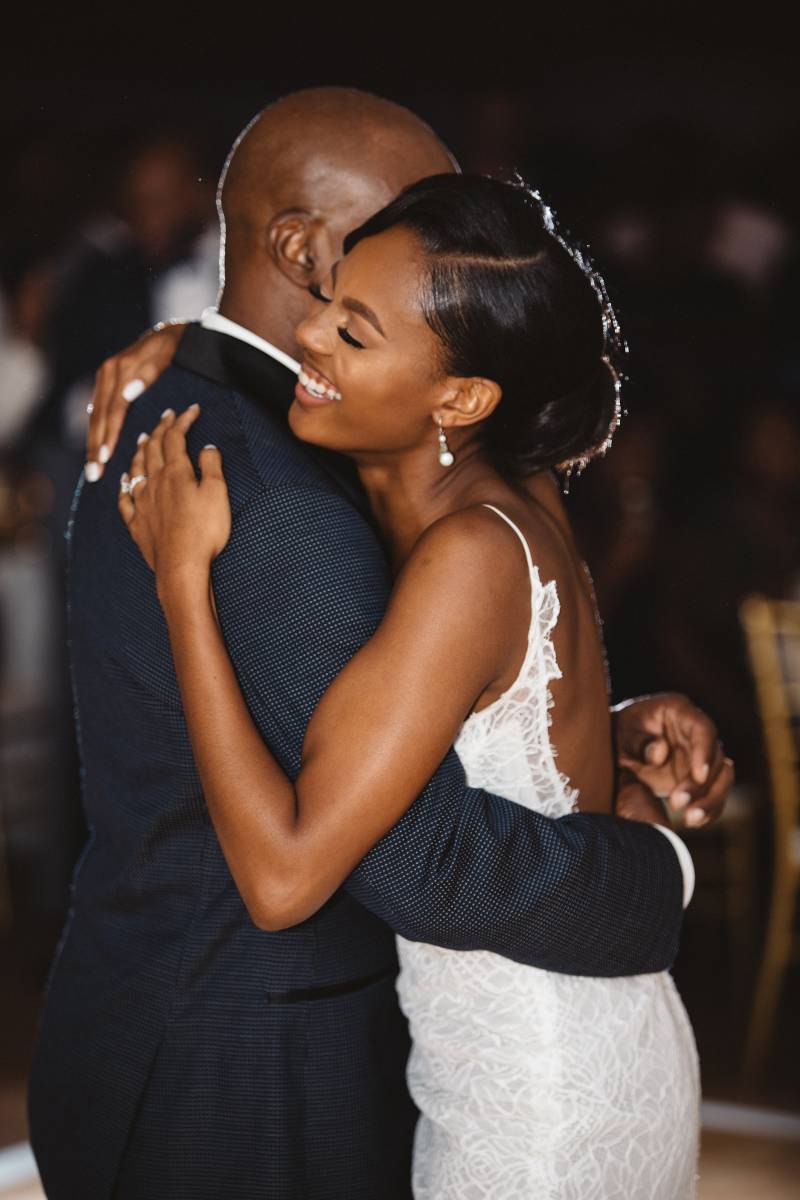 Advice for a Bride and Groom on their wedding day:
Everybody says this but don't sweat the small things! But at the same time prepare for everything. We hadn't thought about small things like cutting the cake but we totally bombed that! We discovered with 200+ people watching us that we had no idea how to cut a cake!
Please feel free to include any other interesting anecdotes from your bid day:
When we were planning, we had a couple of things we saw as priorities: a fun reception with laughter and dancing; an unrushed vibe; good food; a nice, religious service; an outdoor ceremony; and a guest-centered celebration.With that said we had a charging station that people loved, flip-flops so people could dance all night, and a coney bar so people could soak up that post-dinner alcohol.
Congratulations to the happy couple! We wish you many years of wedded bliss!