Kashara and Jessie met in 2009 in high school and have been together ever since. Jessie was a senior and Kashara was a junior in high school. Like most young men, flirting came in the form of pestering. "Every day on my way to lunch break Jessie found the opportunity to trip me in the hallway as his was of flirting," recalled Kashara. "I decided to give him a chance after weeks of this and I am so glad I did." Check out their sultry outdoor engagement session, captured by Samira Rashid of SR Photography!
Bride: Kashara Charity, 24 Instructional Assistant
Groom: Jessie Brown, 25 Junior High autistic teacher
Place of residence: Richmond, VA
Engagement Shoot Location: Shockoe Bottom Richmond, VA
Wedding date: 3/17/2018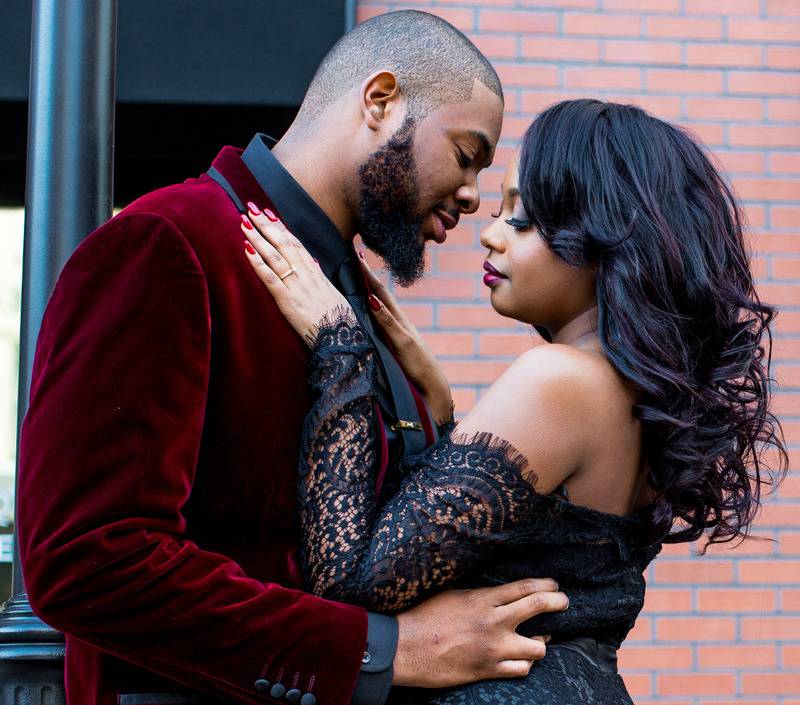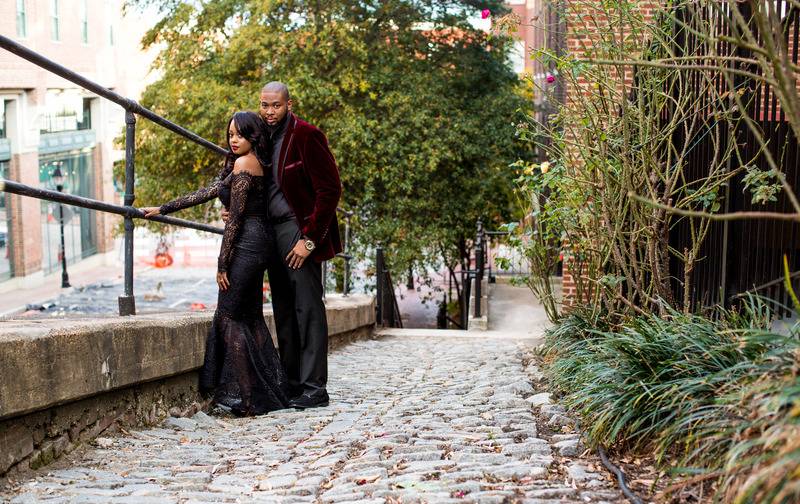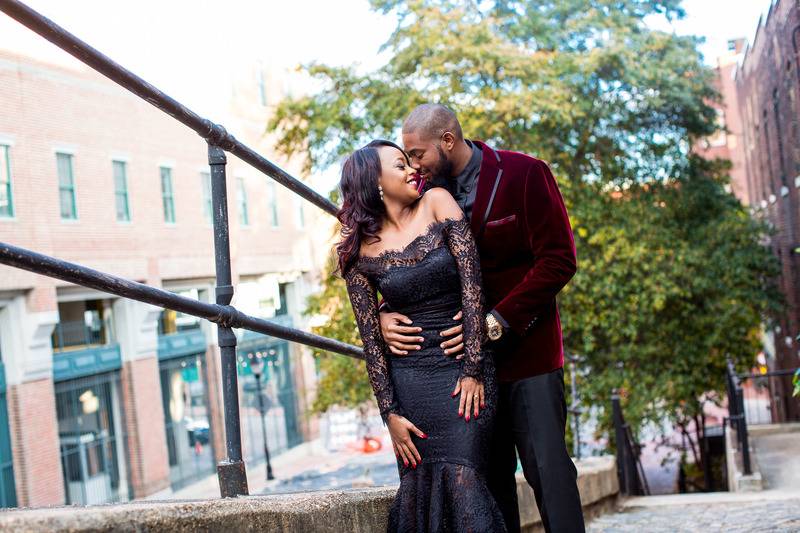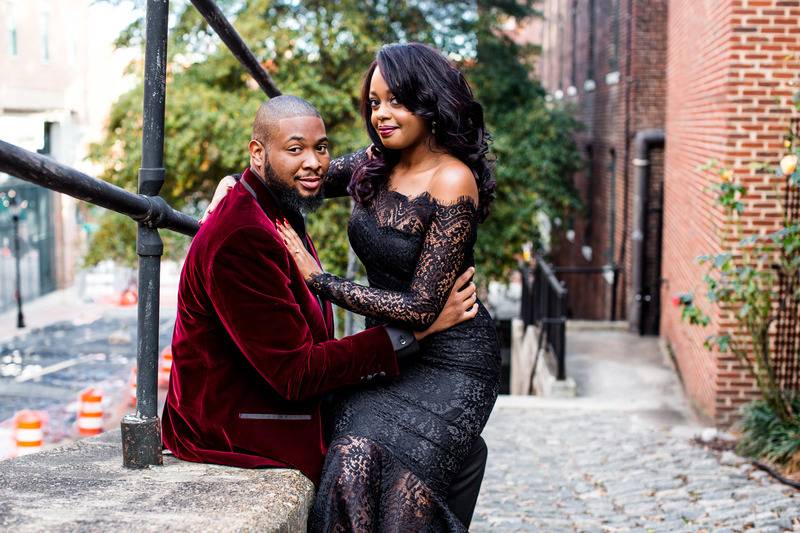 Engagement story:
It was my 21st Birthday and Jessie planned a weekend getaway in Virginia Beach. After leaving the grocery store to pick up a few things, I mentioned to Jessie that my finger was getting cold. He just laughed and smiled as we pulled up to the hotel I opened the door and the room was full of candles and roses with an inmate dinner for two. When I turned around in shock there he was on one knee proposing to me.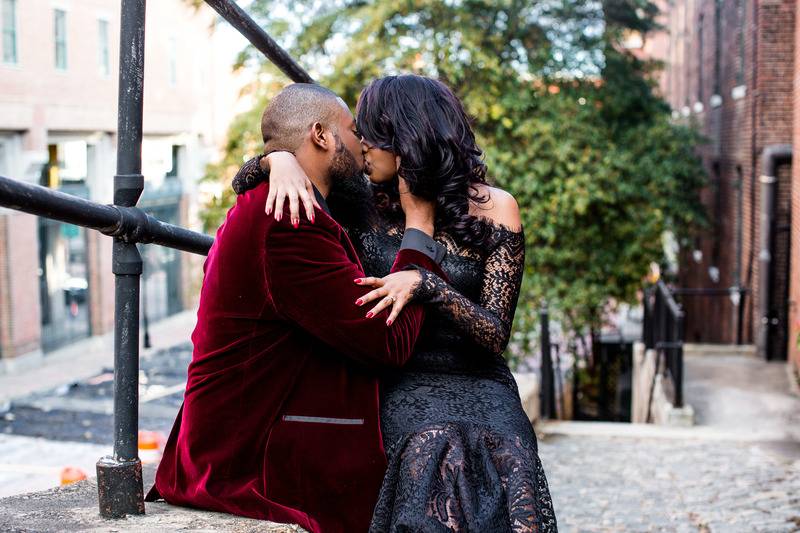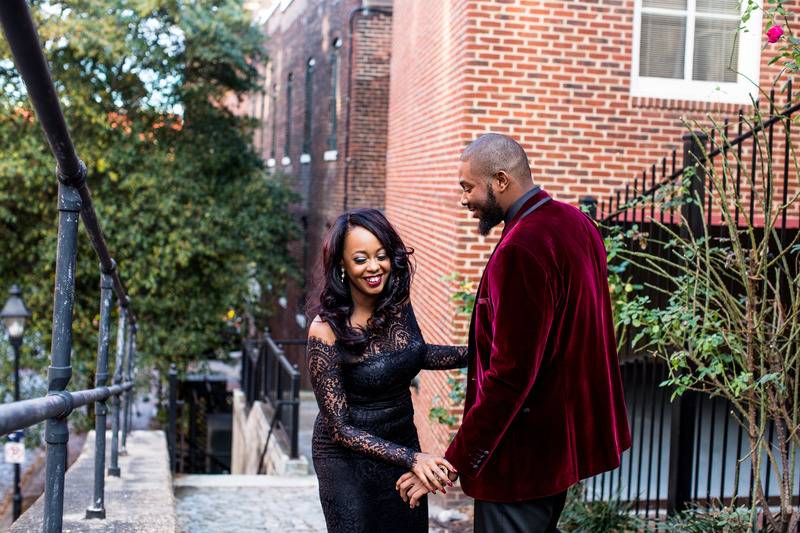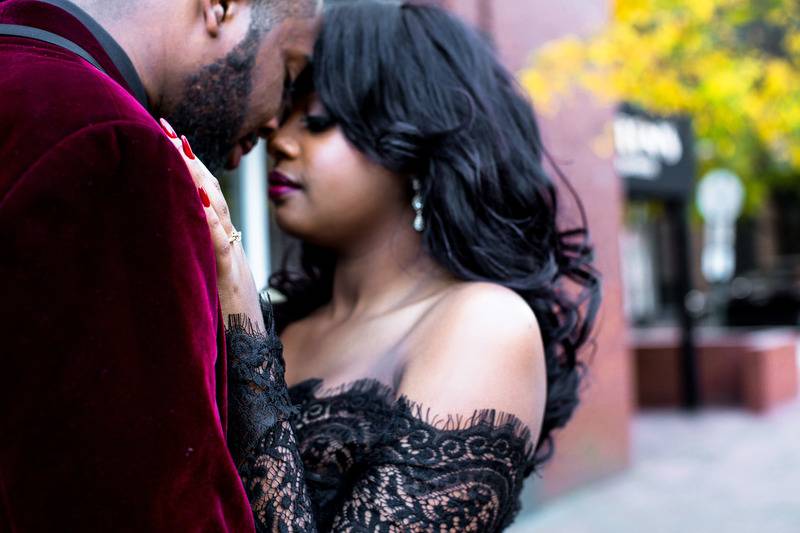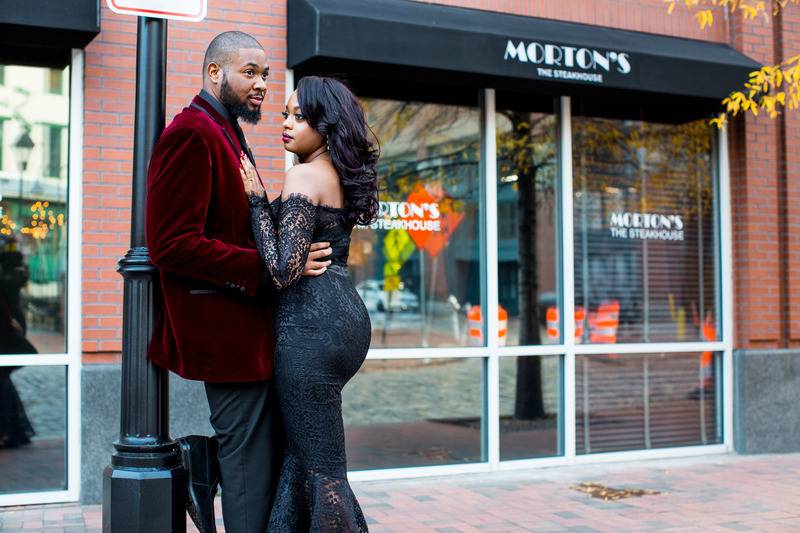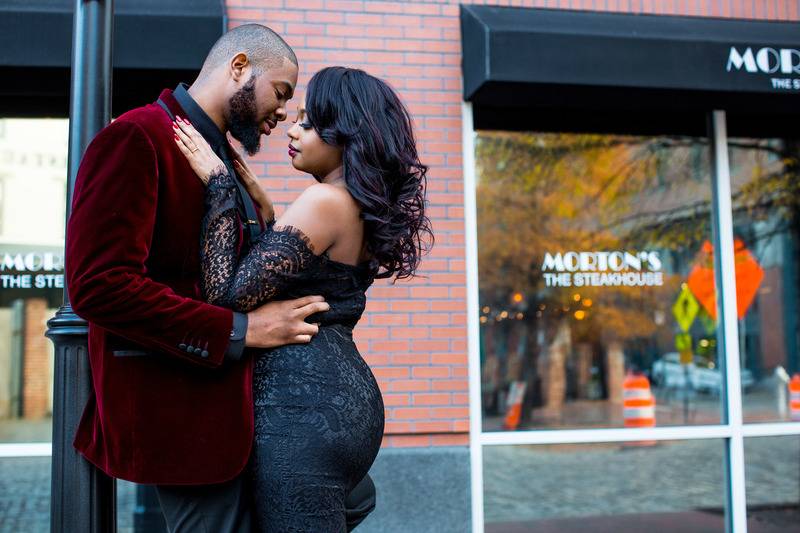 What makes your love special?
Our love is special because we have grown together and with growing together we have built an unbreakable bond. We encourage each other to follow our dreams and aspirations. Before building an intimate relationship we became friends first. Becoming friends first has allowed us to have a better understanding of each other's feelings. A love as special as ours is something that we both believe has endless possibilities. Every single day we grow closer and closer together and when I think about us I know and feel us as one.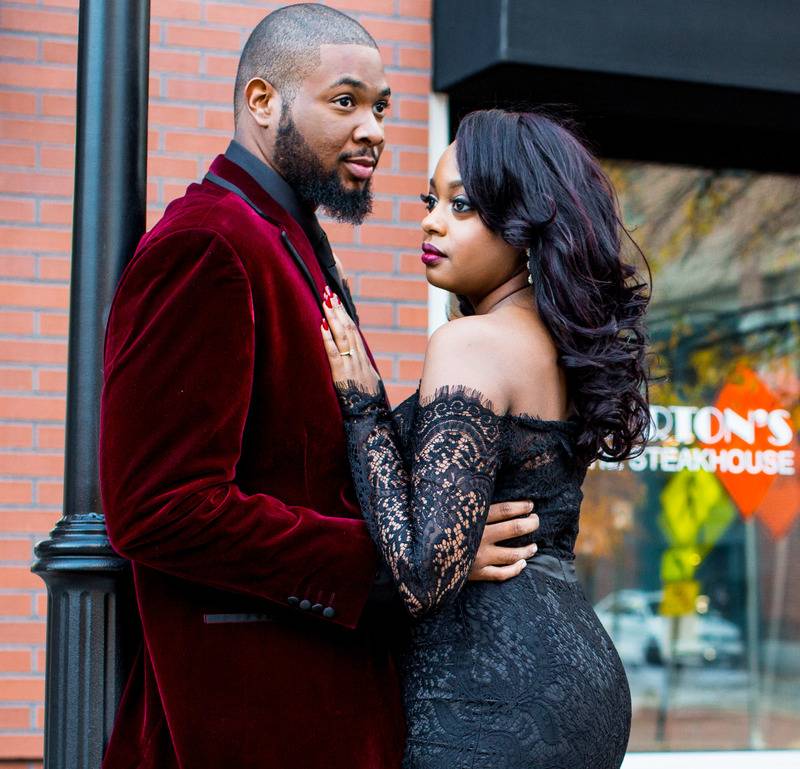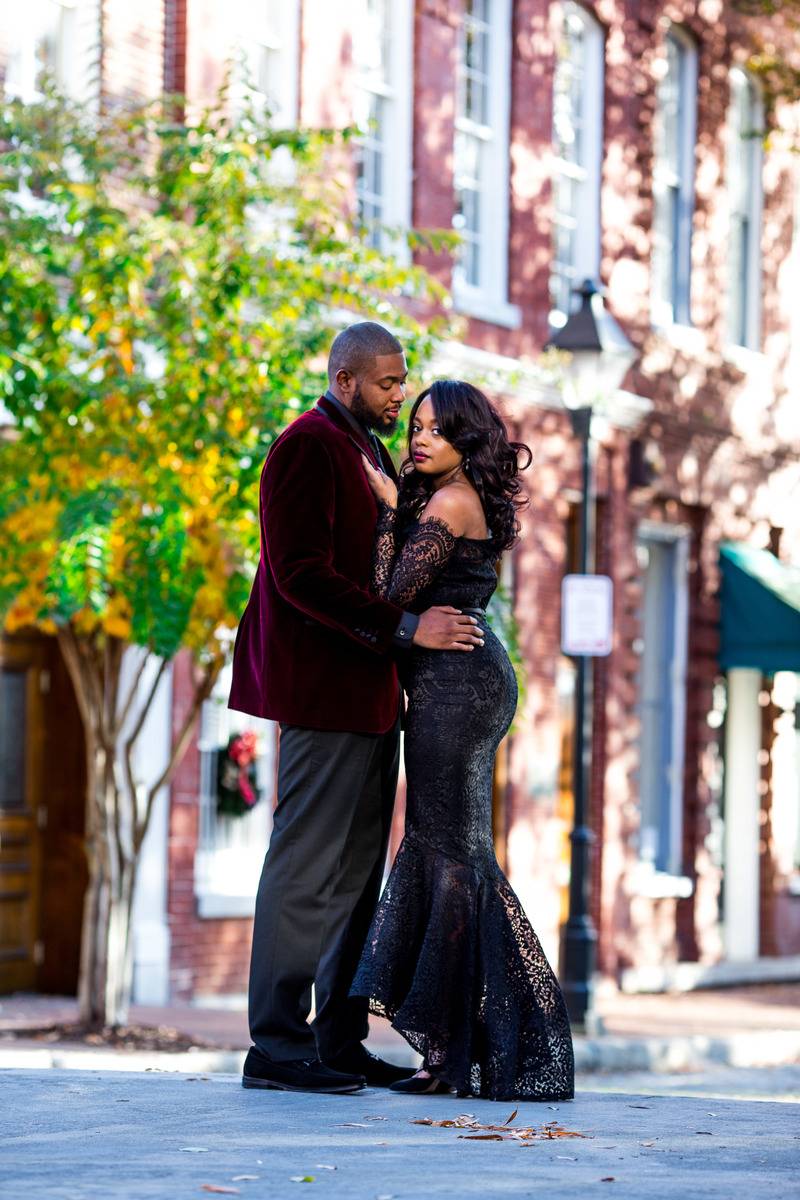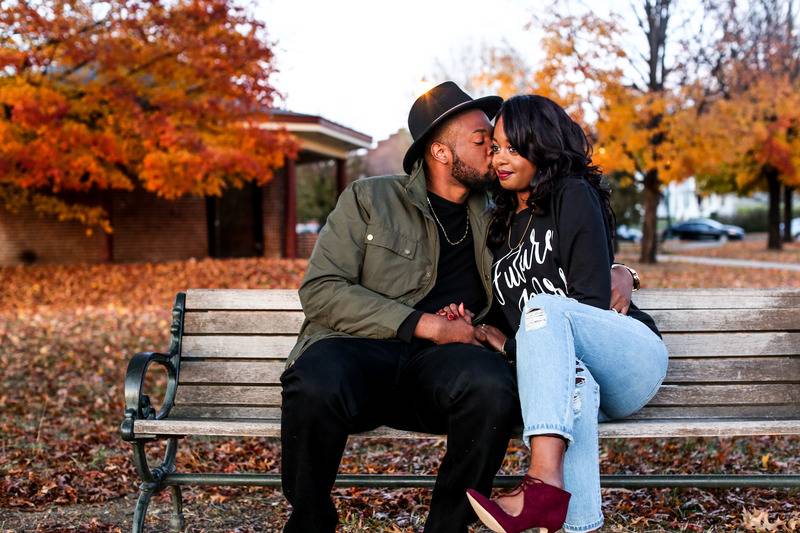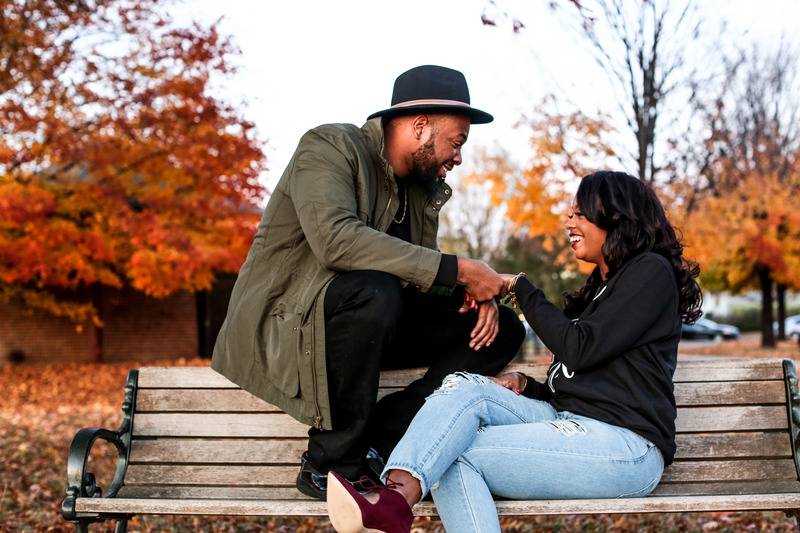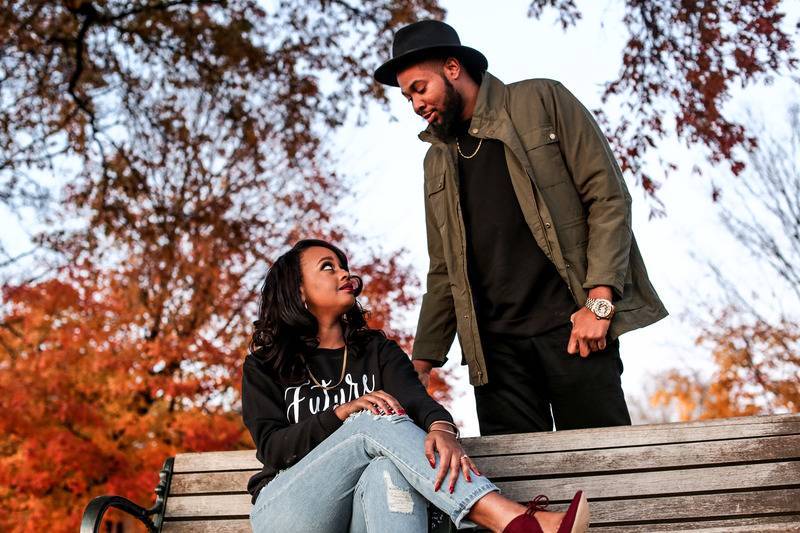 What was the theme of your shoot?
Romantic Glamour
Were there any memorable moments during the shoot?
Laughing and joking with each other and our photographer and showing off our special handshake.
What are you most looking forward to about your wedding?
Marrying my best friend and sharing our day with close friends and family.
Congratulations to the happy couple Kashara and Jessie! We wish you wonderful wedding and marriage.
Save
Save
Save
Save
Save
Save
Save