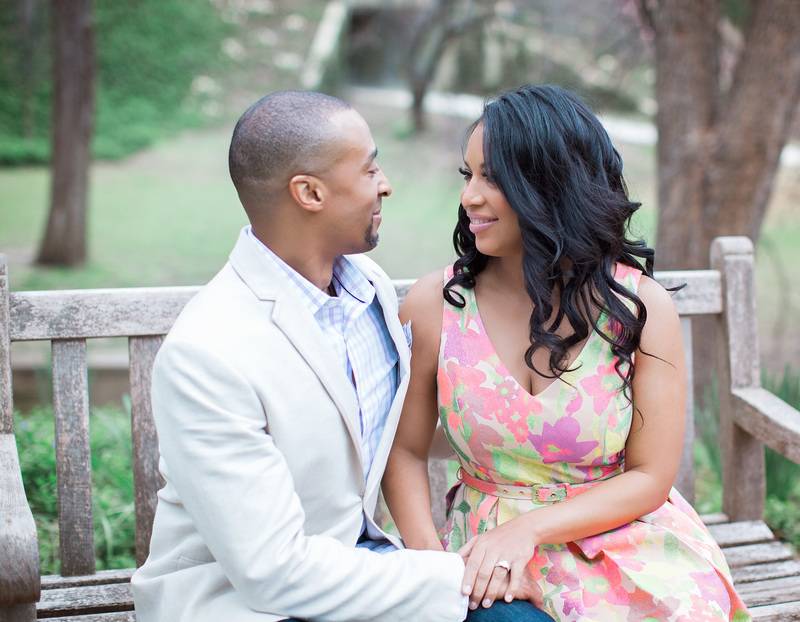 Tamara and Steven met in the spring of 2010, when Tamara had moved from Nashville to Cincinnati for a cardiology fellowship training. "Because of the physical distance, family obligations, and work schedules, we initially had a difficult time getting a relationship off the ground when we met in 2010, but once I moved to Little Rock, the distance to Dallas was manageable and we both decided to commit to trying a long distance relationship," said Tamara. The two had their first official date in August 2014 and have been dating long distance ever since. The happy couple celebrated their union this past September in Colleyville, Texas. Check out their romantic engagement session, captured by Lorena Burns Photography.
Bride: Tamara Onika Allisa Thomas, 37, Pediatric Heart Transplant Cardiologist
Groom: Steven Allen Bradford, 44, Supply Chain Analyst
Place of residence: Little Rock, Arkansas and Dallas, Texas
Engagement Shoot Location: Highland Park, Dallas, Texas
Wedding date: 9/25/16
Wedding Venue: Piazza in the Village, Colleyville, Texas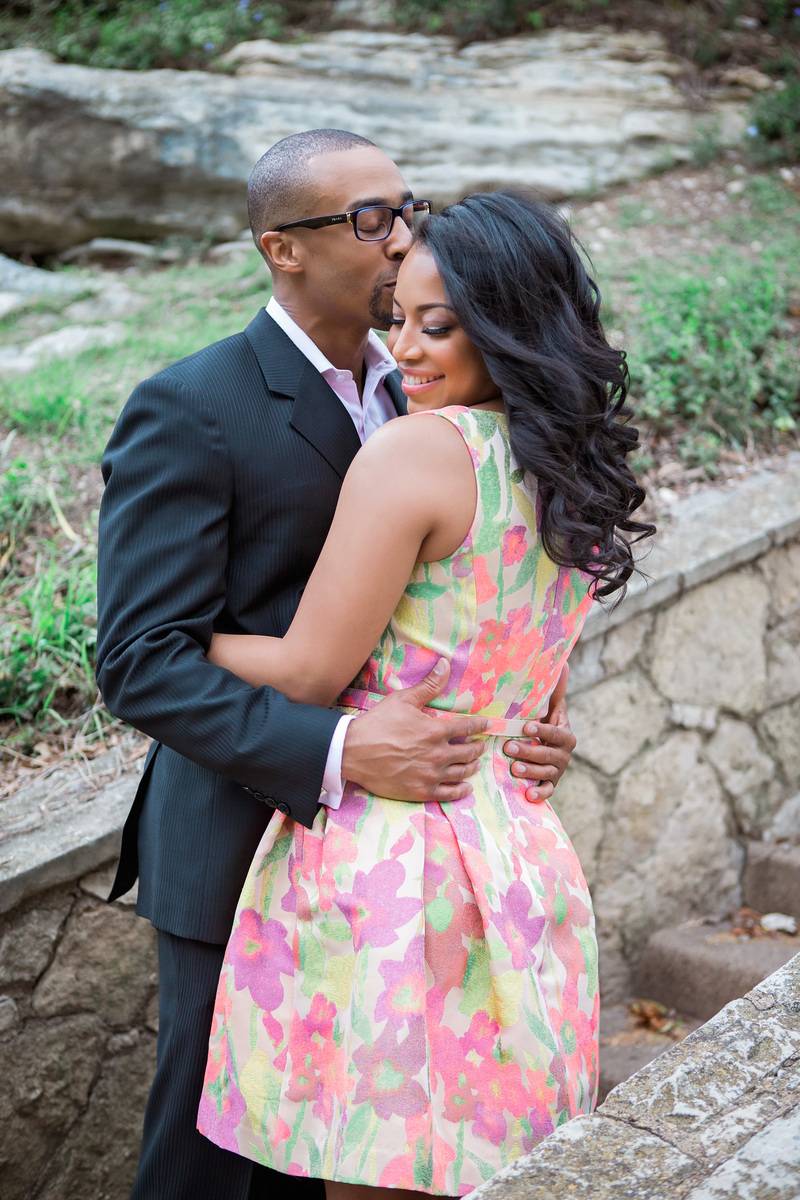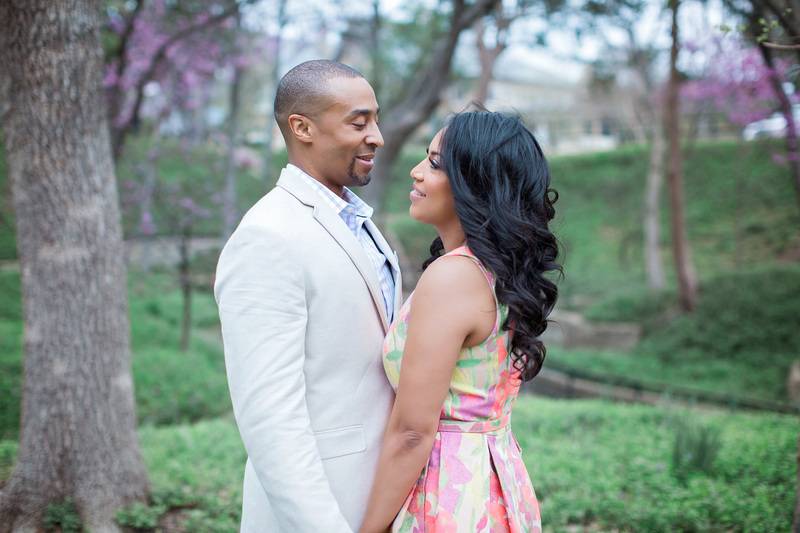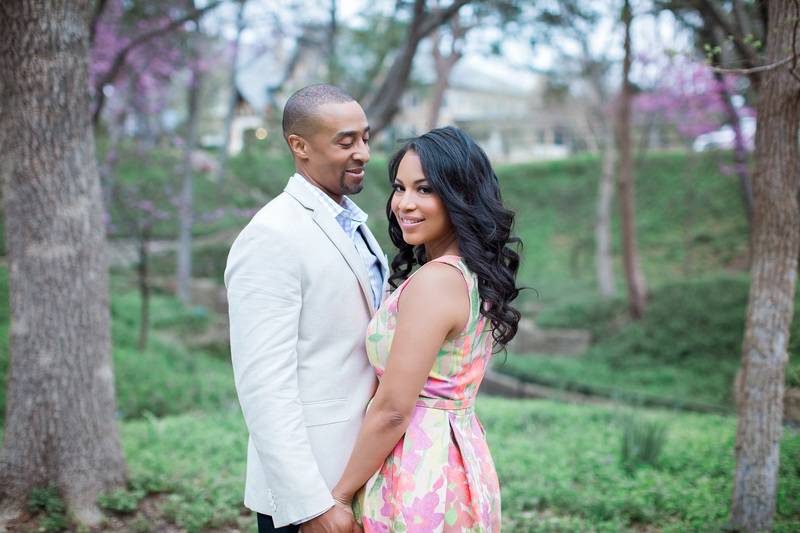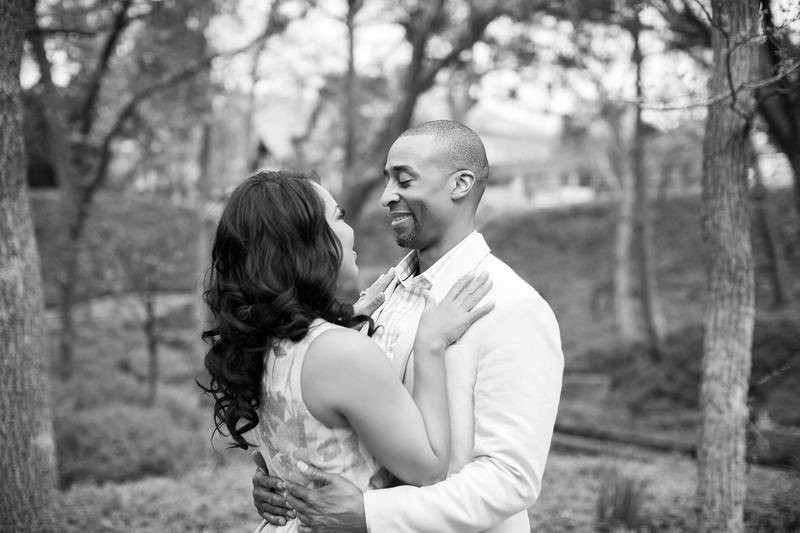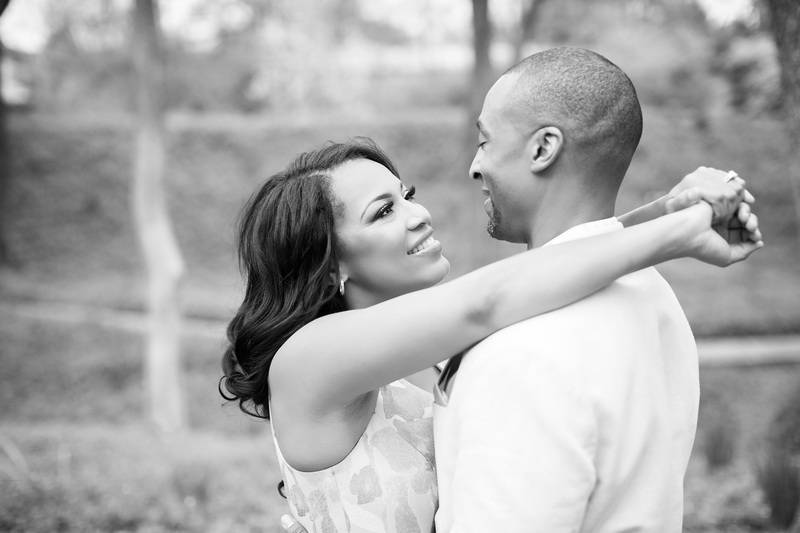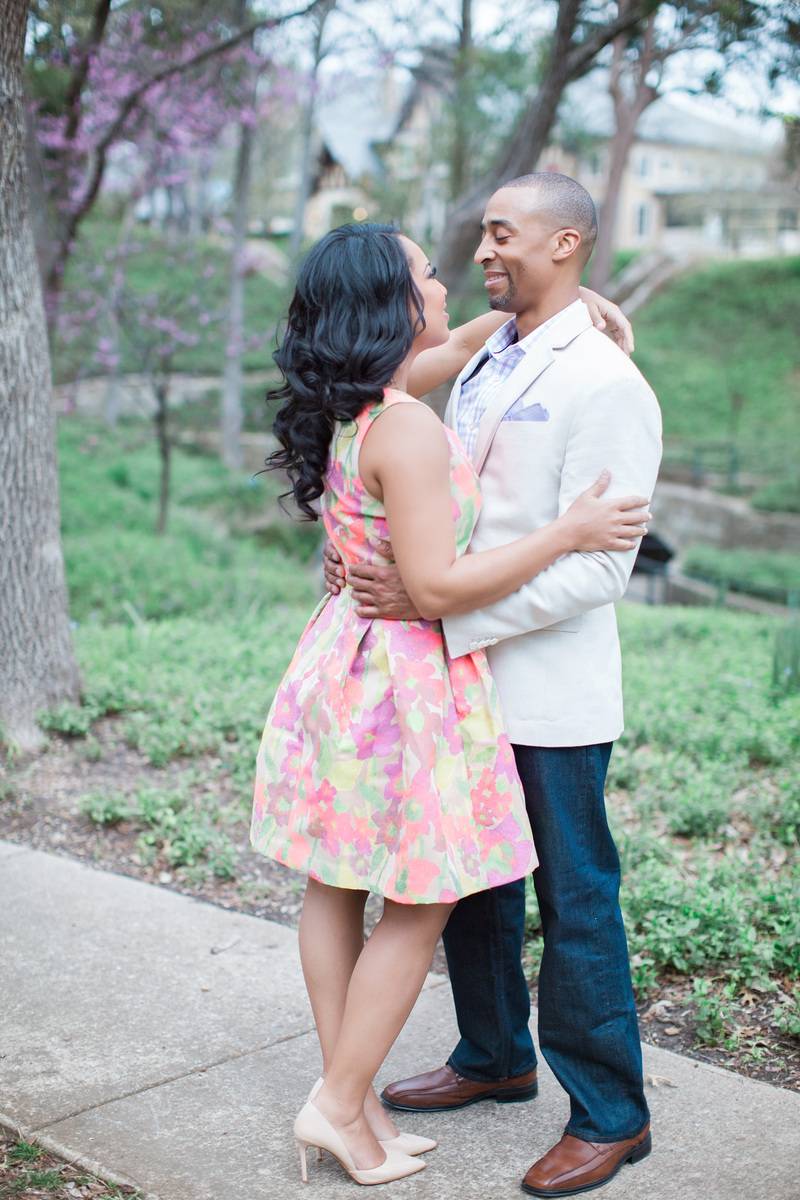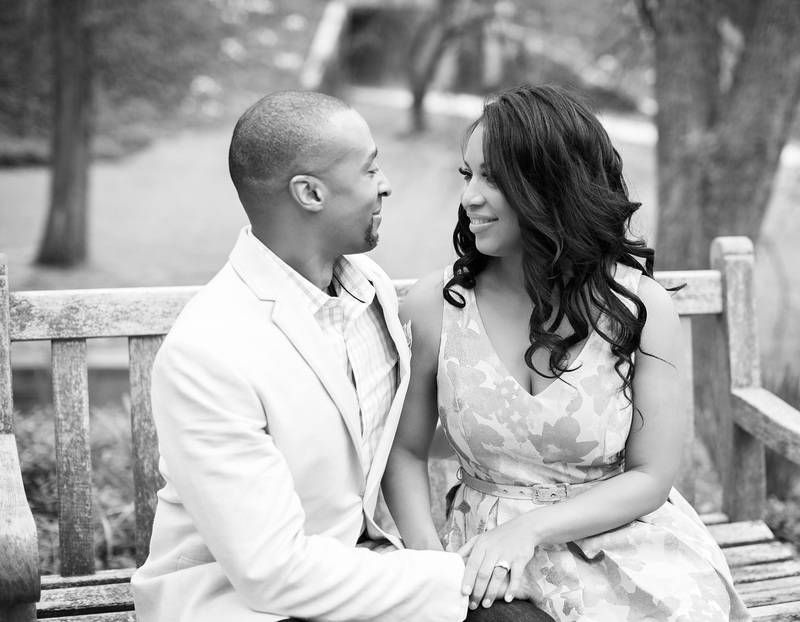 Engagement story:
Steven proposed on January 16th at Season's 52 restaurant in Dallas, Texas while out to dinner with friends. I knew that Steven was a very private person who does not like the spotlight, so I was very surprised when he got down on one knee in front of friends and strangers to ask for my hand in marriage. I was completely blown away because I had no idea he even had a ring or that he was planning this for the prior 4-5 months. He knew that I loved surprises and he kept this one a secret until the end which made the moment even better for me. I guess what we remember most from that night was how excited we were to finally be with someone we loved and could build a life with.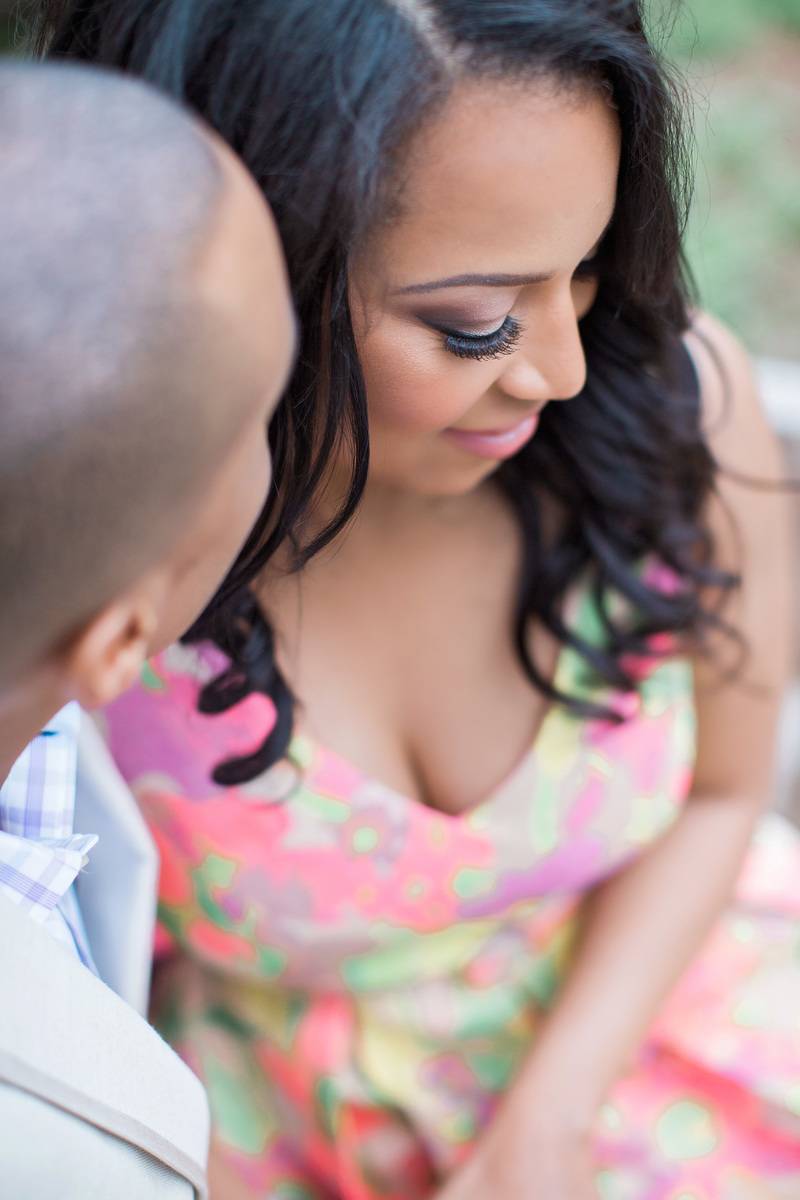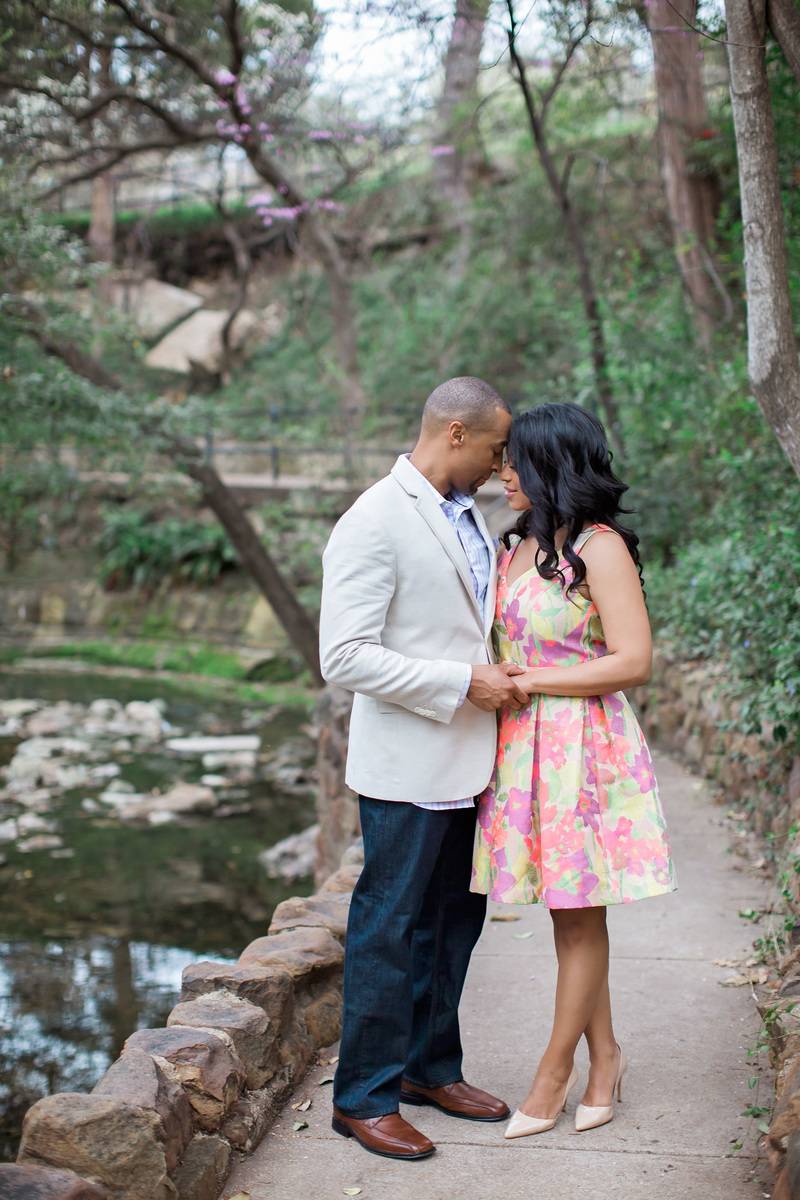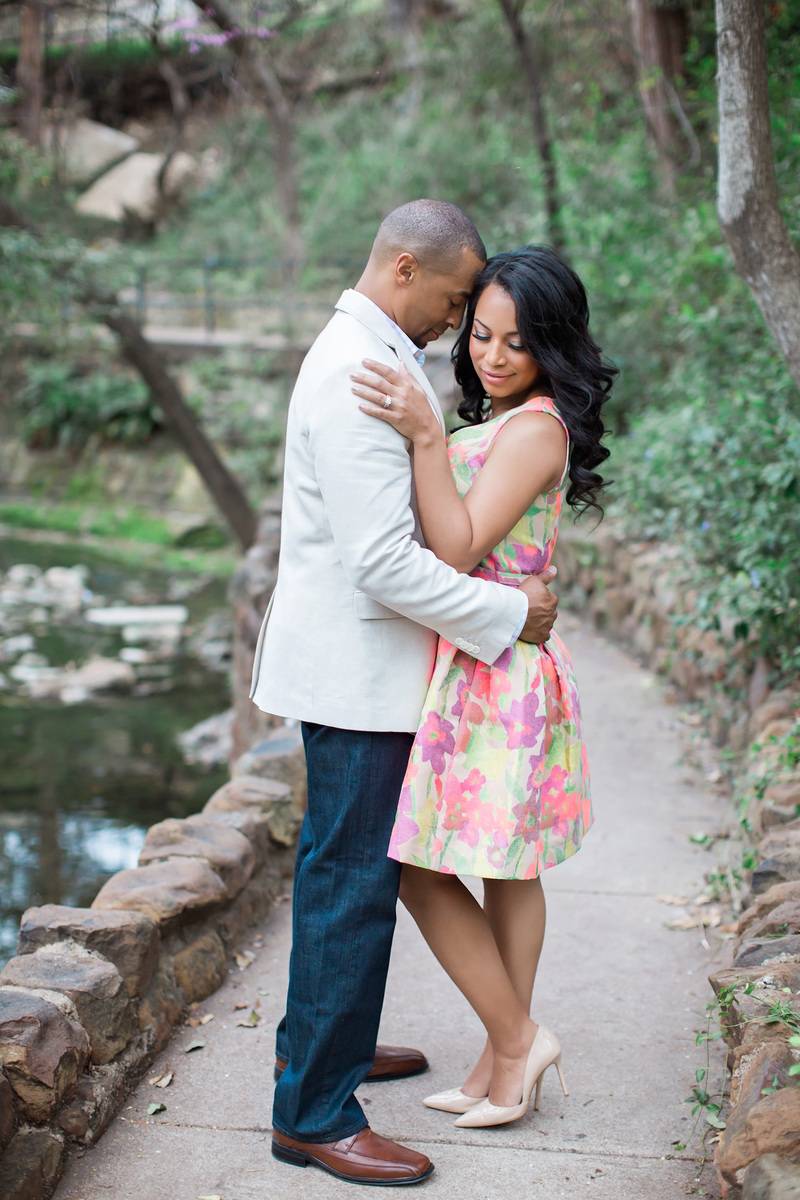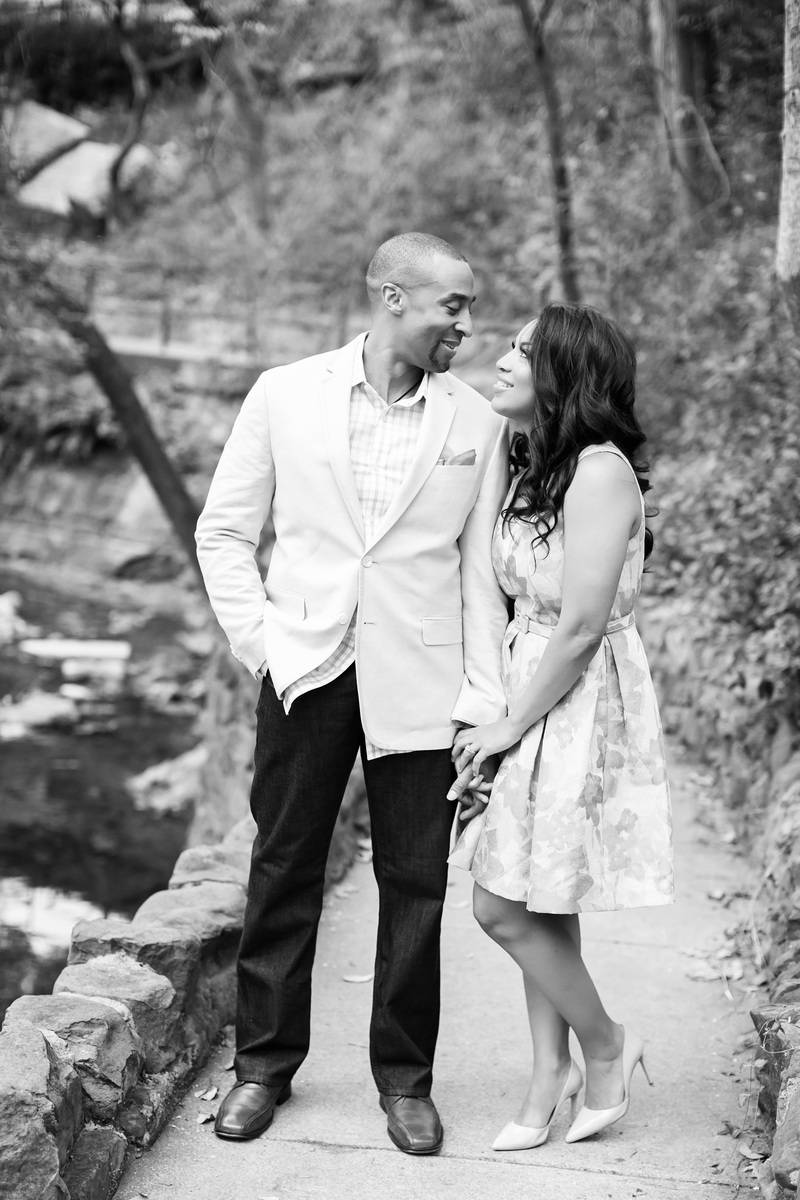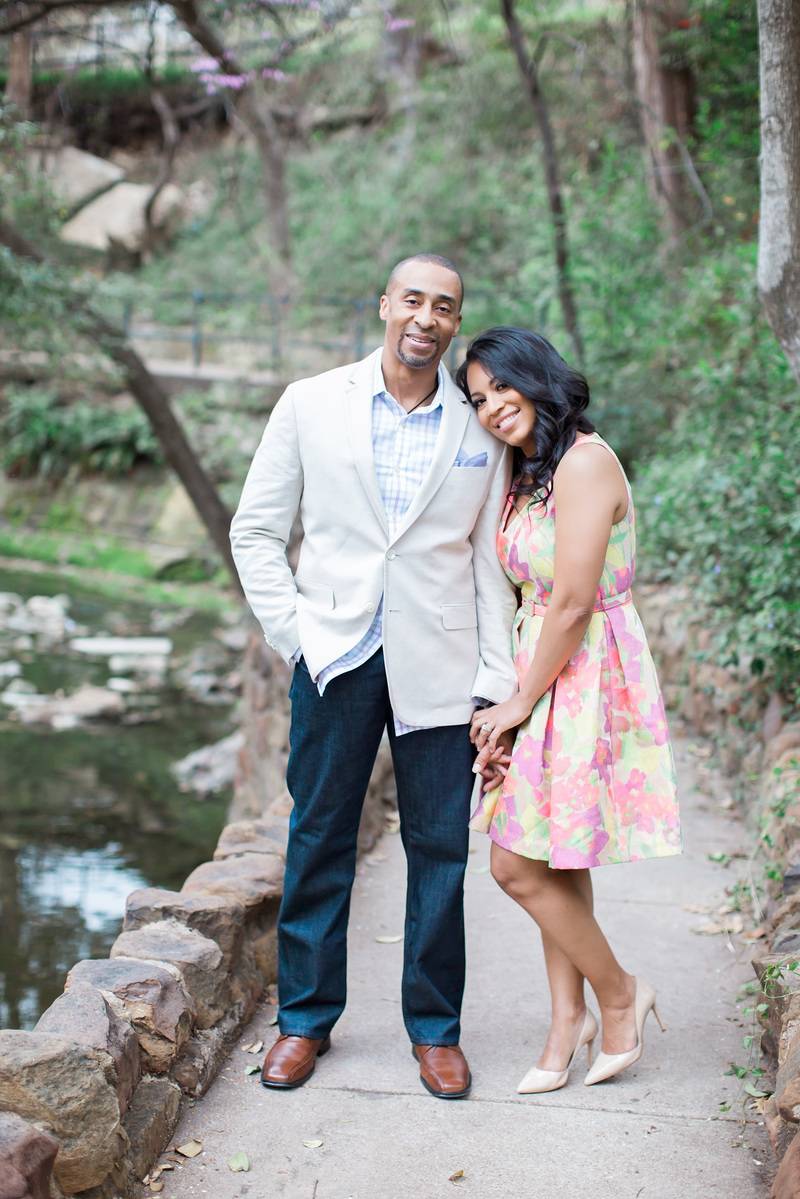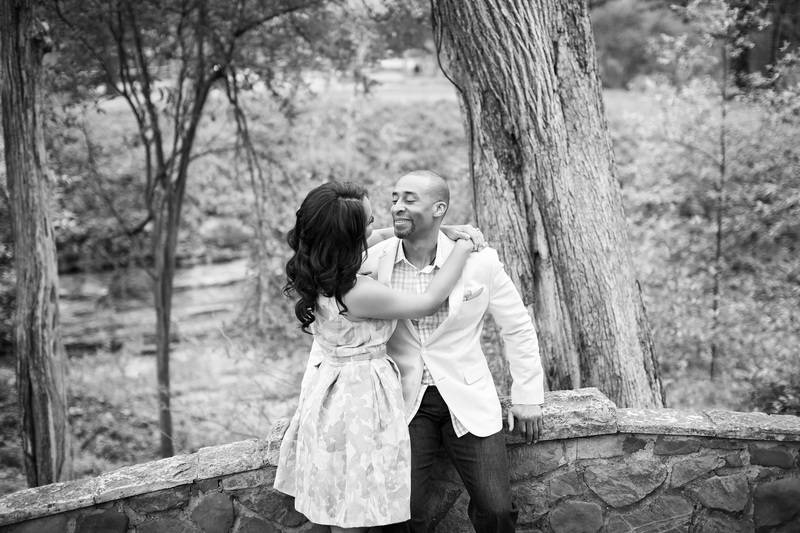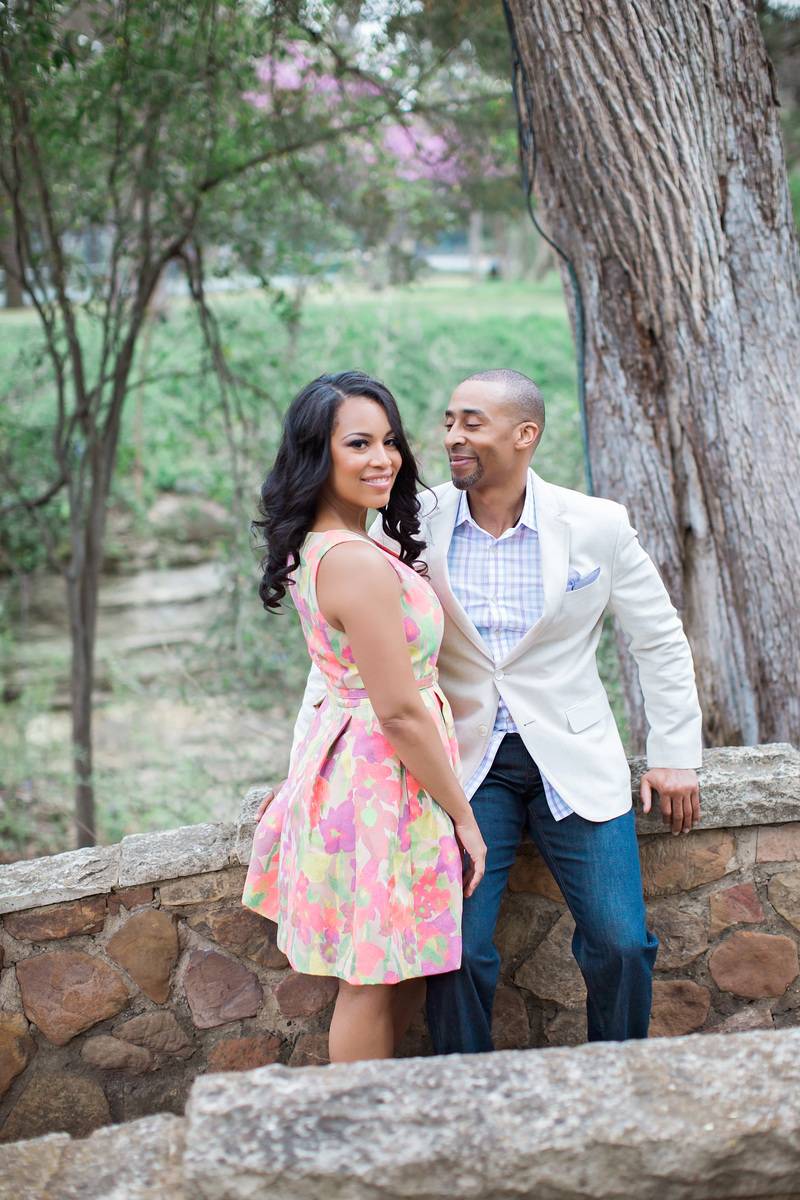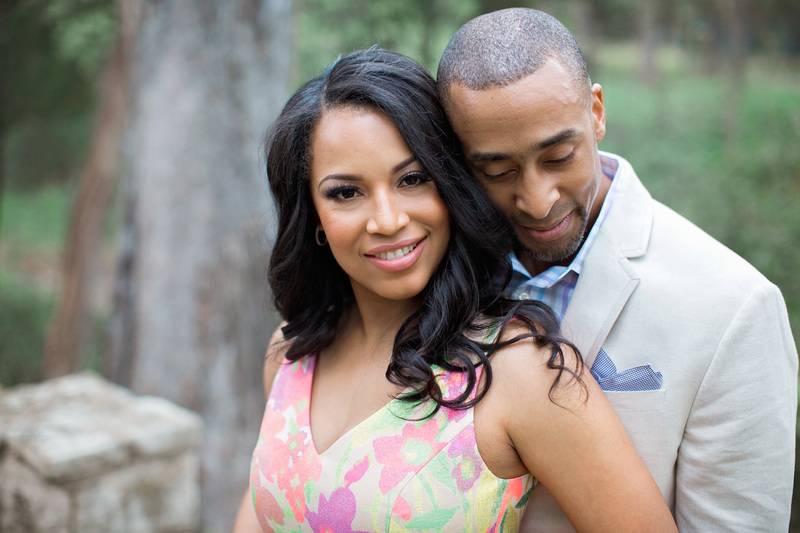 For the Groom: Walk us through the behind the scenes of creating this special day.
Tamara is a very unique woman who absolutely loves to be surprised, I knew that I had to create an amazing engagement moment. It was imperative to select the perfect diamond. A close friend recommended a custom jeweler who built a very detailed and unique Emerald cut diamond ring with accessory diamonds for added character. The entire process of asking Tamara to marry me was very unnerving, I had to create an environment where I felt comfortable. I visited several restaurants, and found one that offered a private dining room area and also set the perfect romantic tone. It was important to me that the setting be as perfect as possible, I wanted my fiancé and my future wife to remember this moment throughout our lifetime.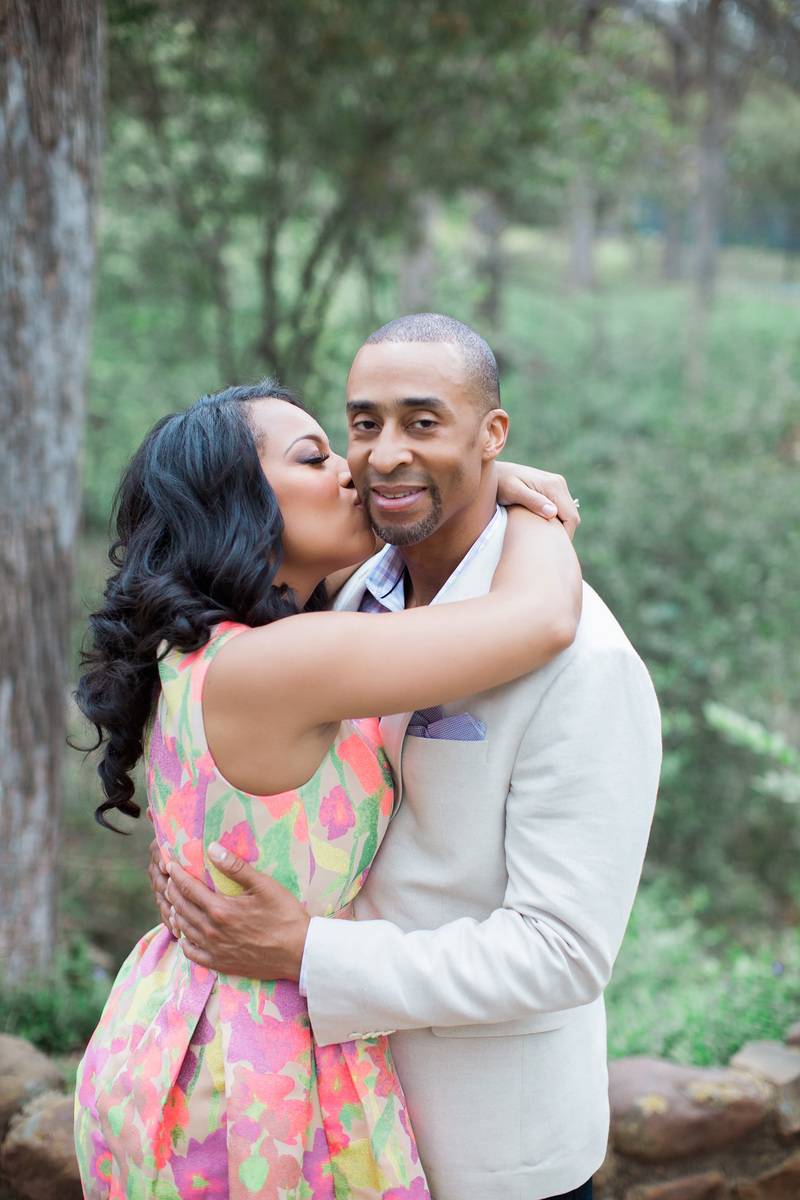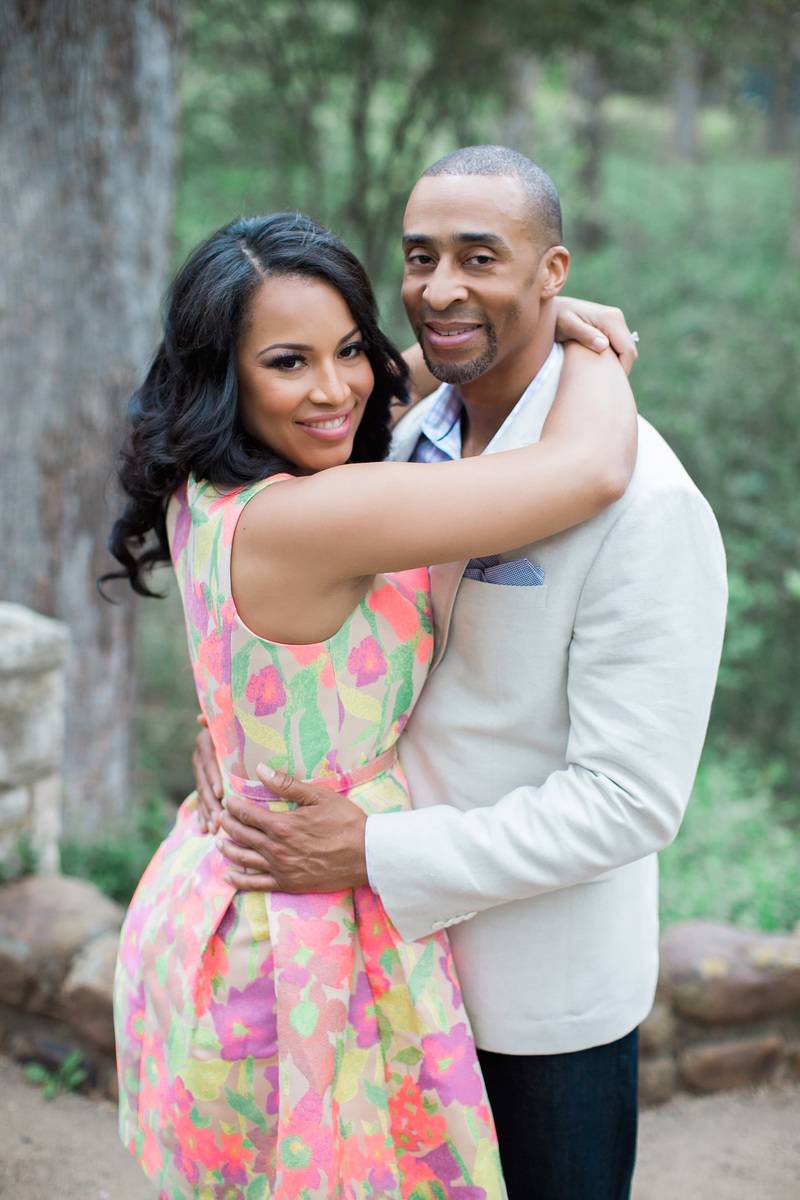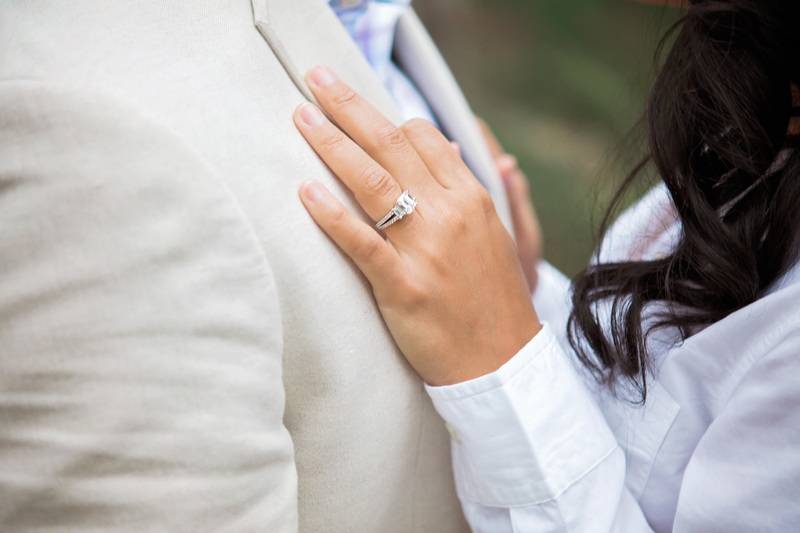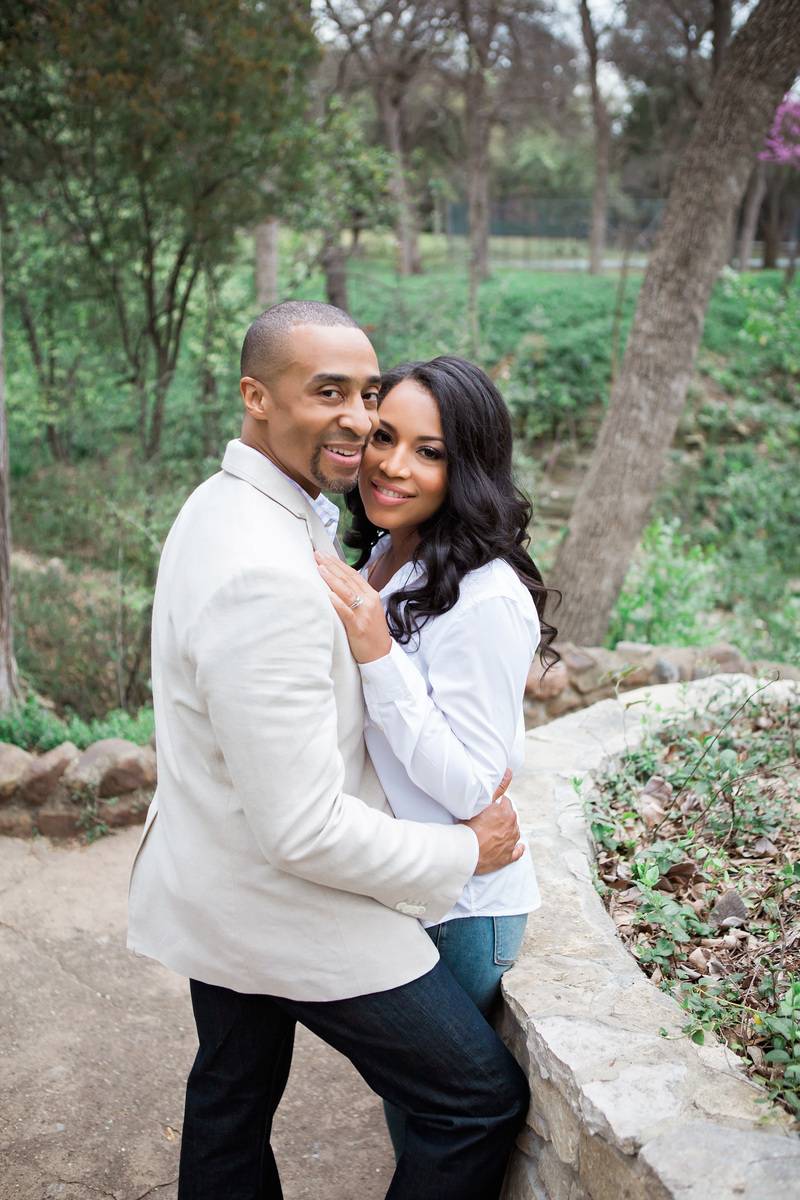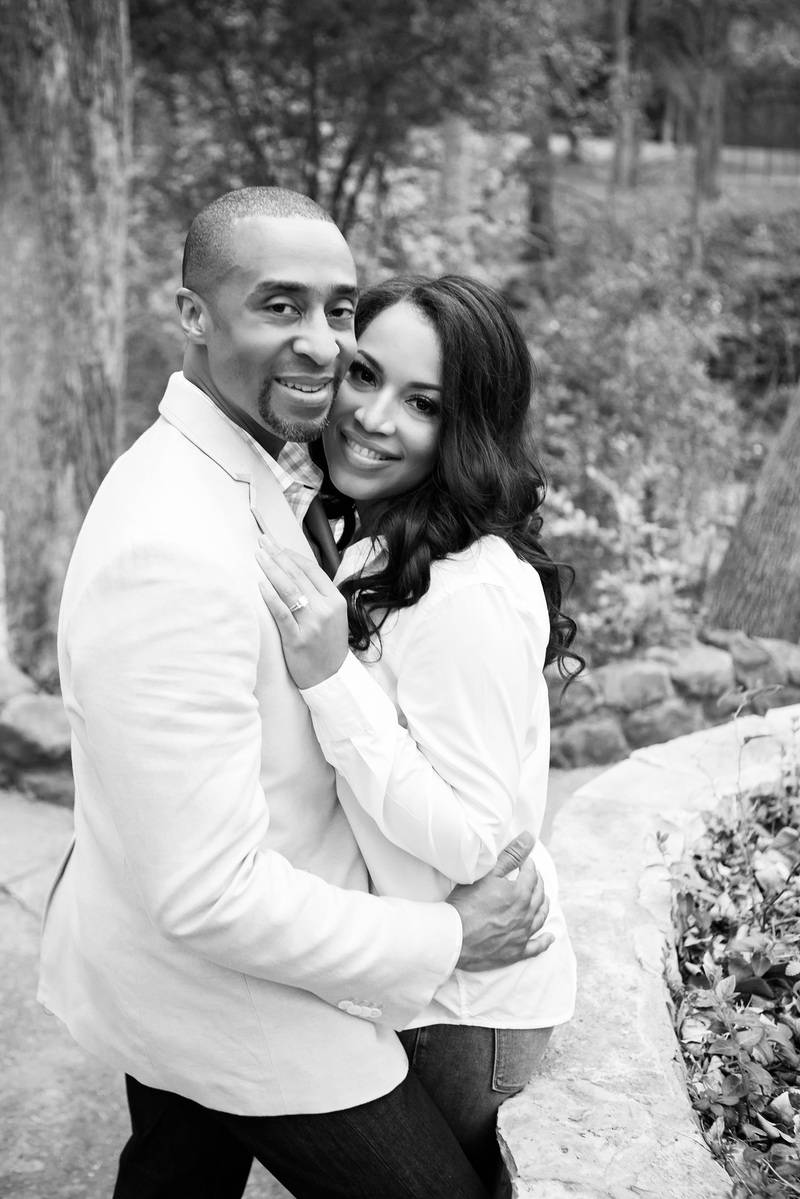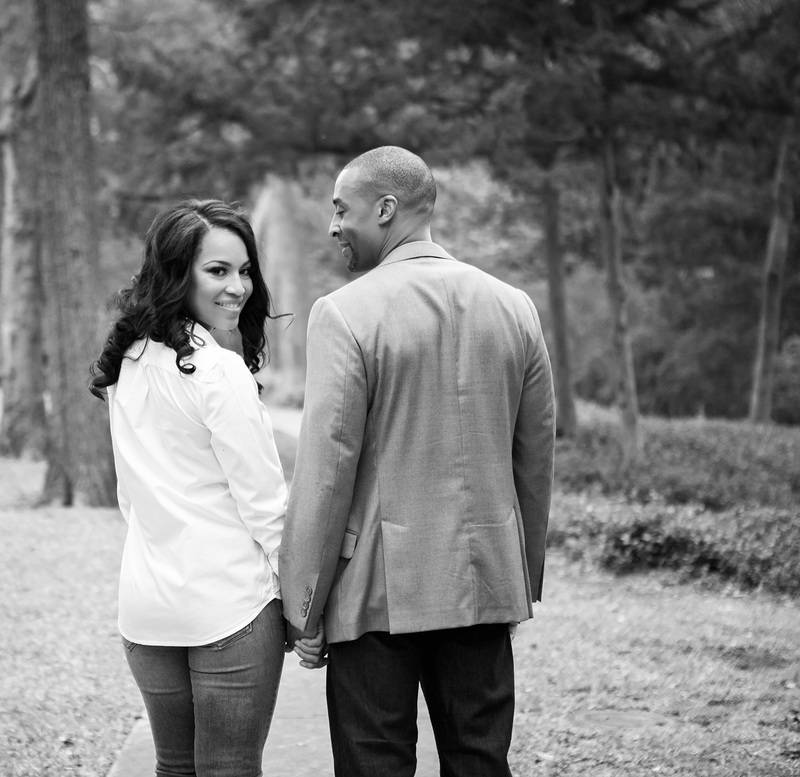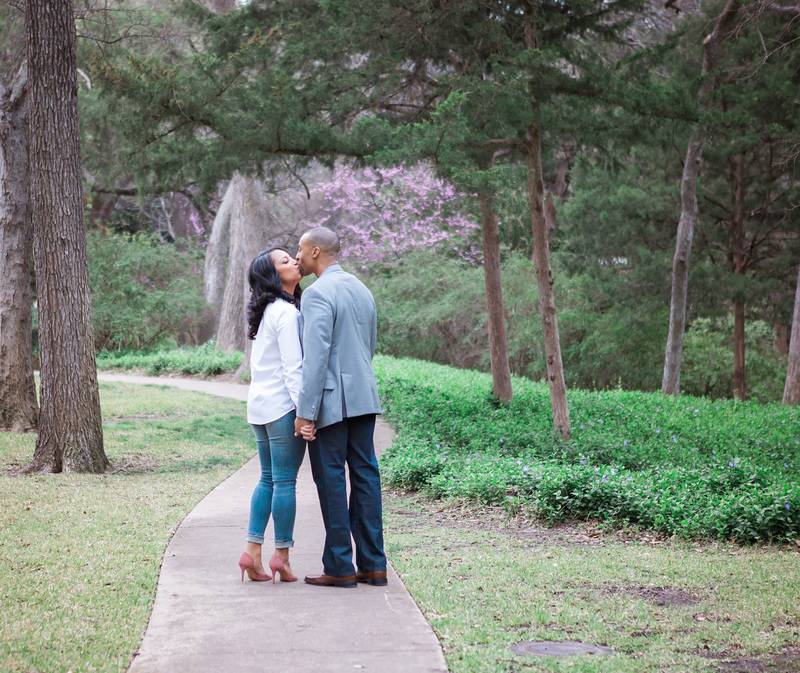 What makes your love special?
We are truly the epitome of opposites attract. We have some common interests such as international travel that we both love, but the most important is our strong foundation as Christians with similar beliefs and values that truly bring us together. However, the similarities end there, our personality differences are completely opposite and that is where the real fun and challenge comes in; I am a hopeless open-hearted romantic and Steven is all logic and reason. This is what makes us work well though, we love the fact that we are different, that we balance each other out, and that we complement each other, and we appreciate that this truly makes us stronger together.
What was the theme of your shoot?
Elegant and romantic. We knew we wanted to stay within the theme of our wedding and build towards a grand affair at our wedding. So, in conjunction with our wedding planner and photographer, we chose Highland Park as our engagement shoot venue to capture the essence of our romance while also still being elegant.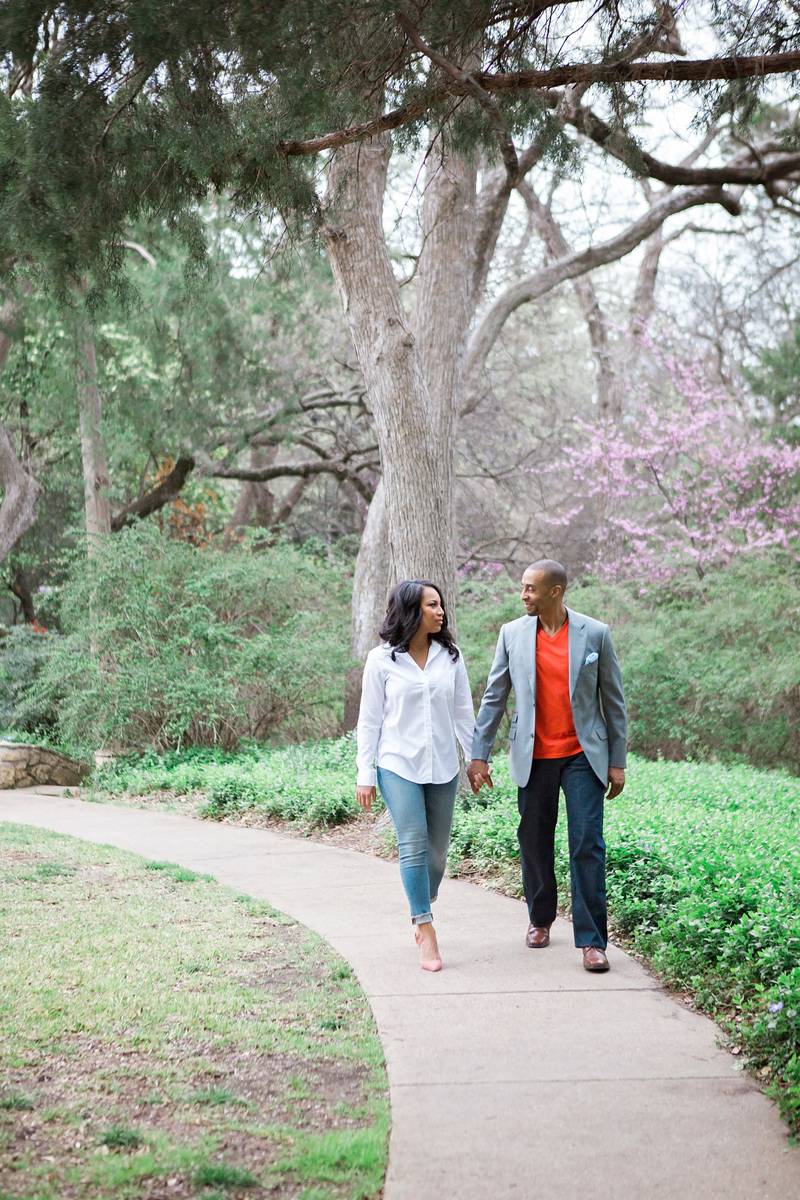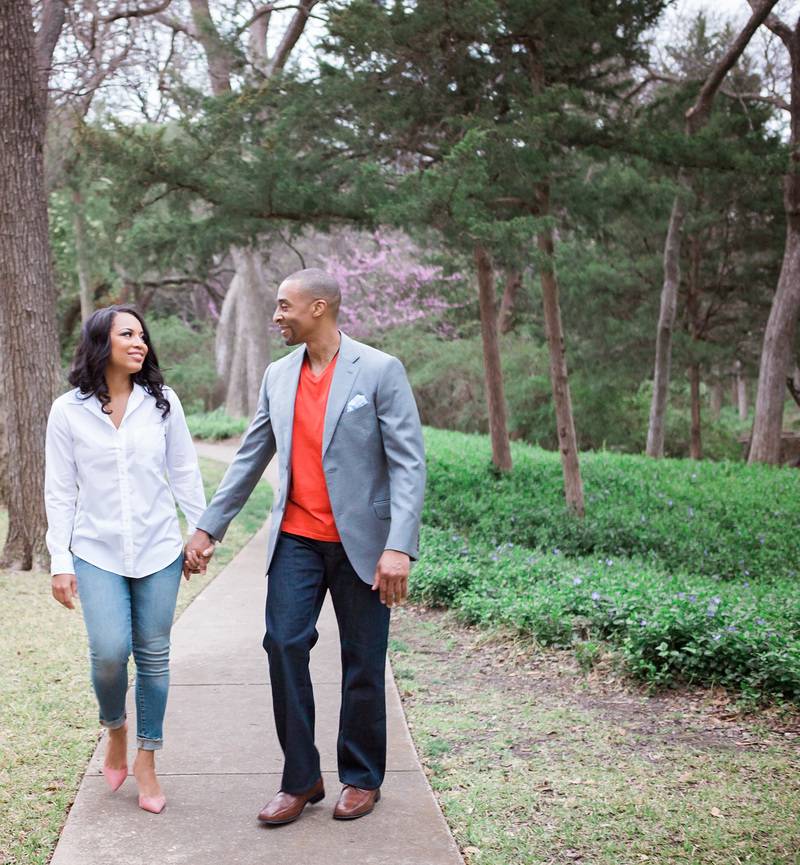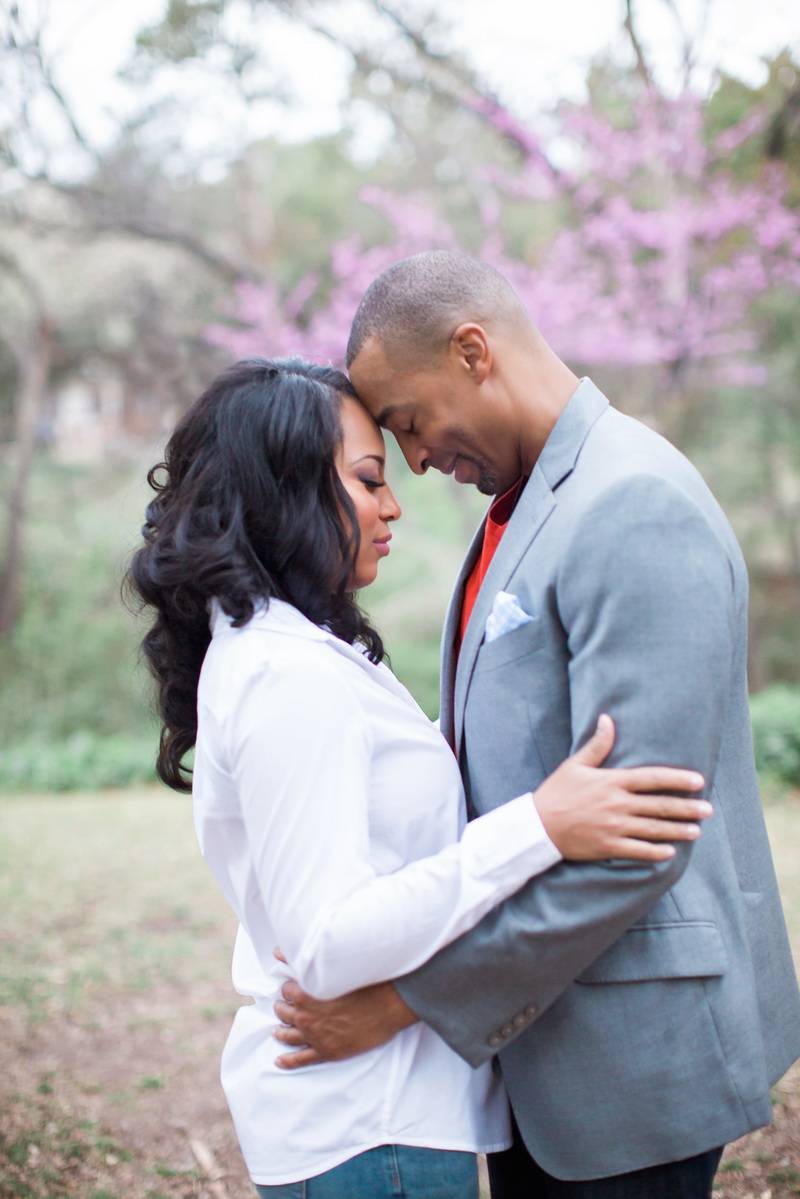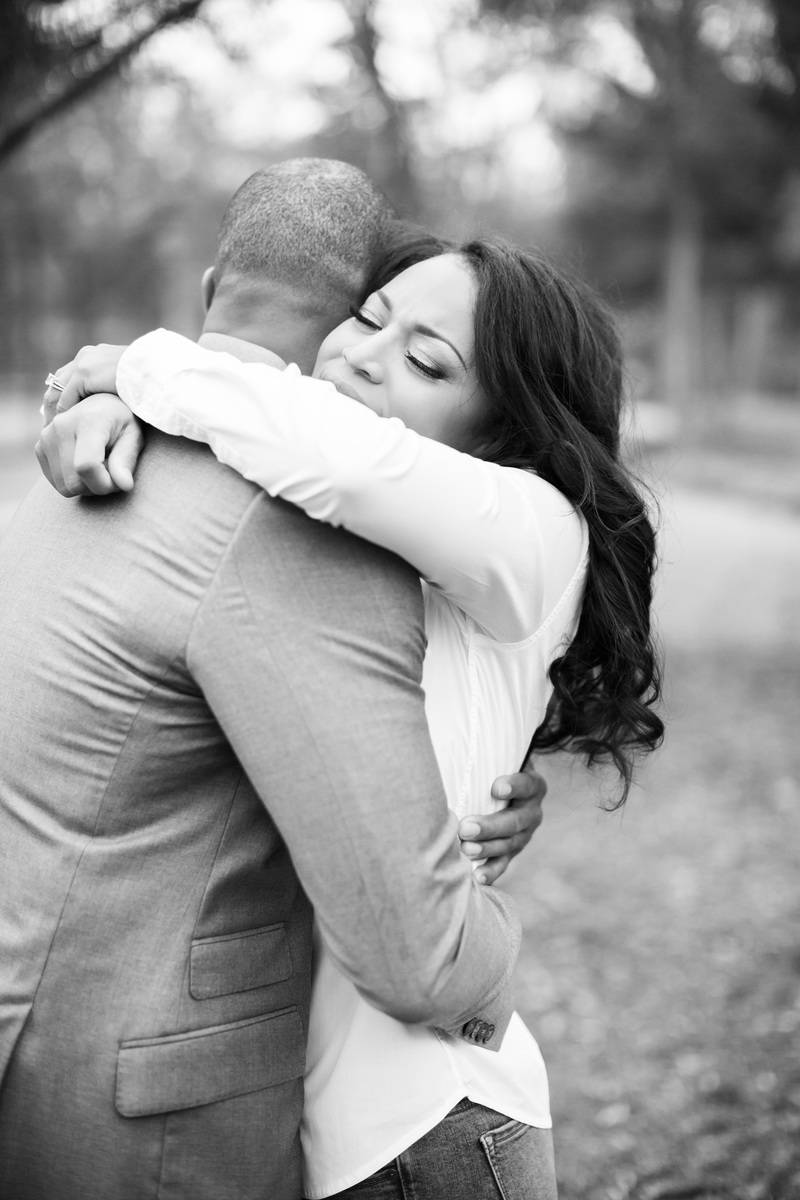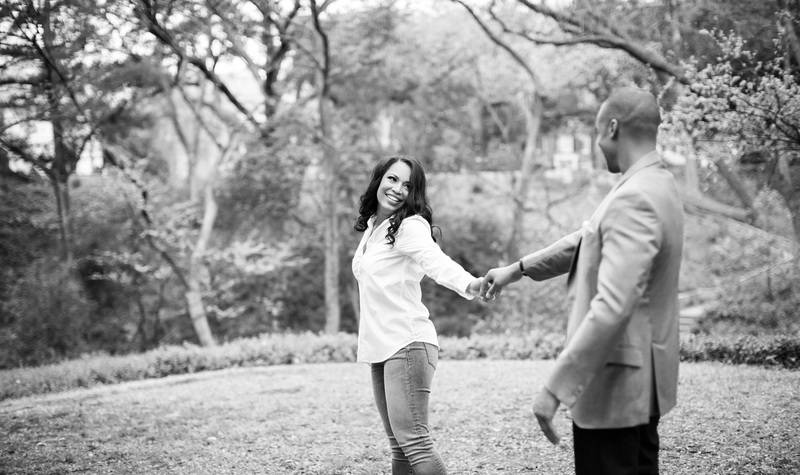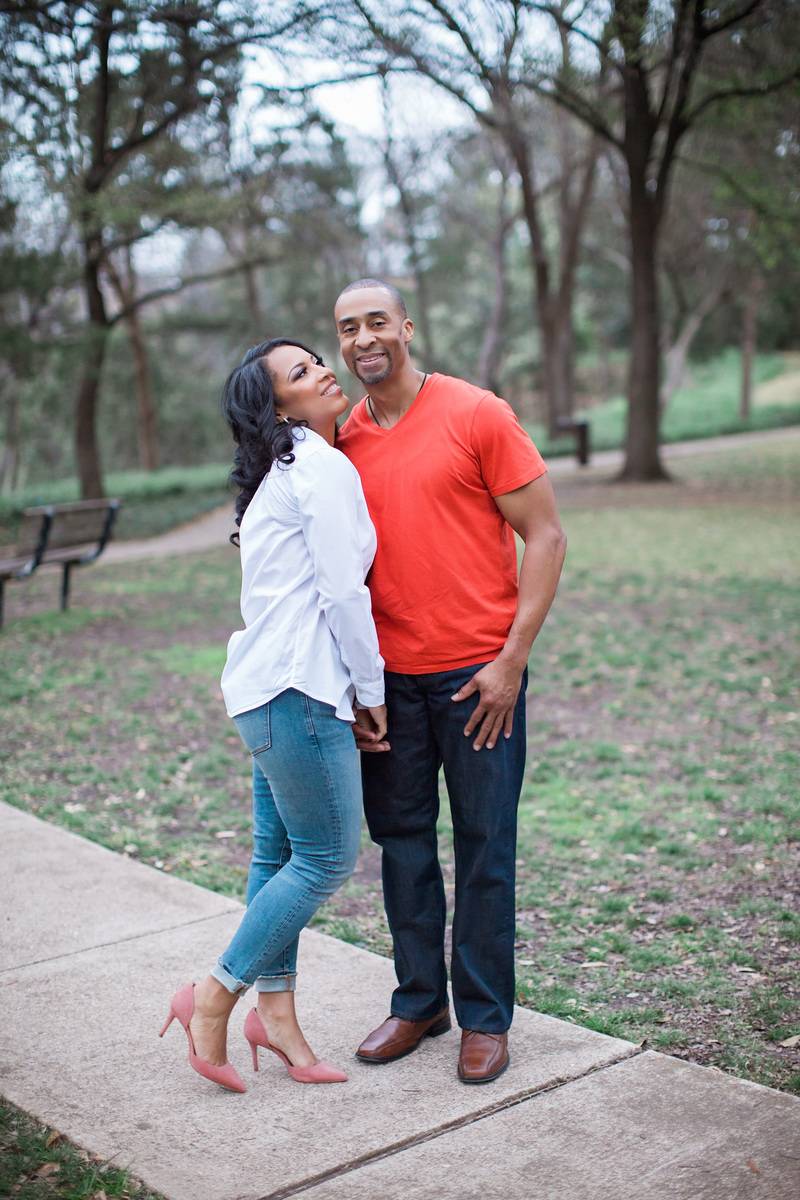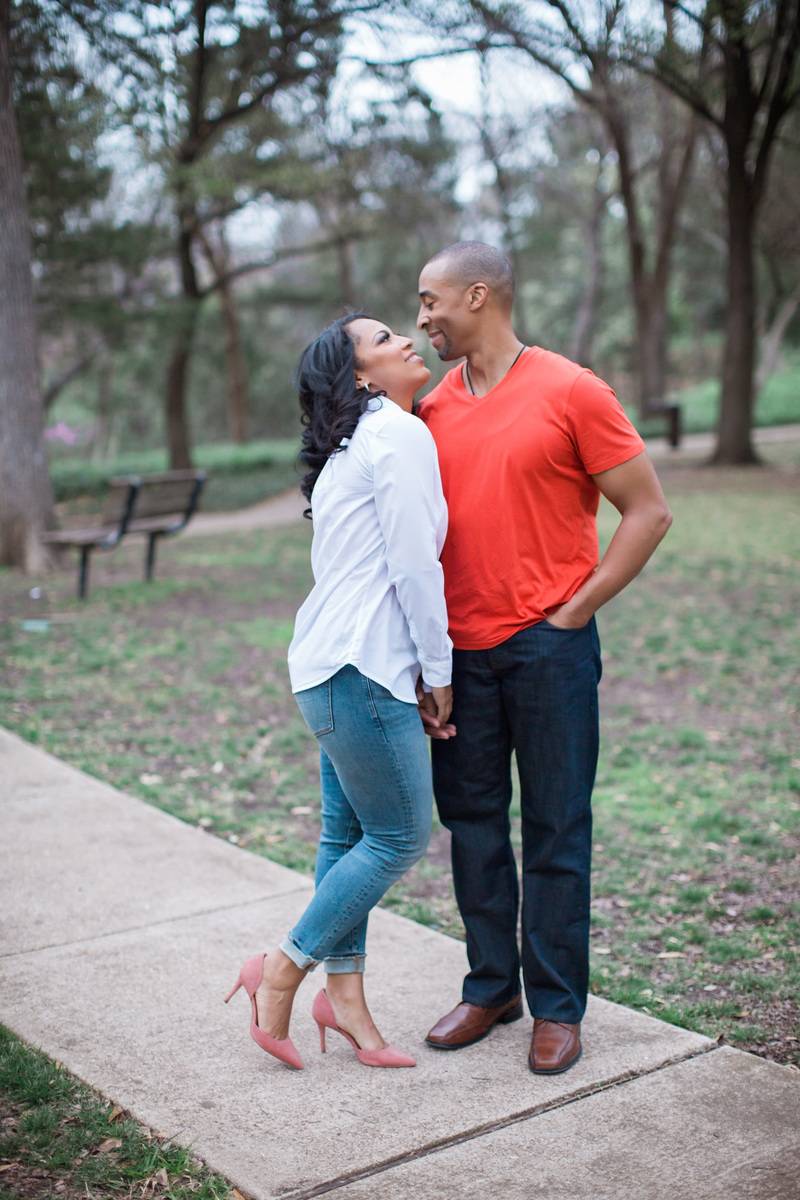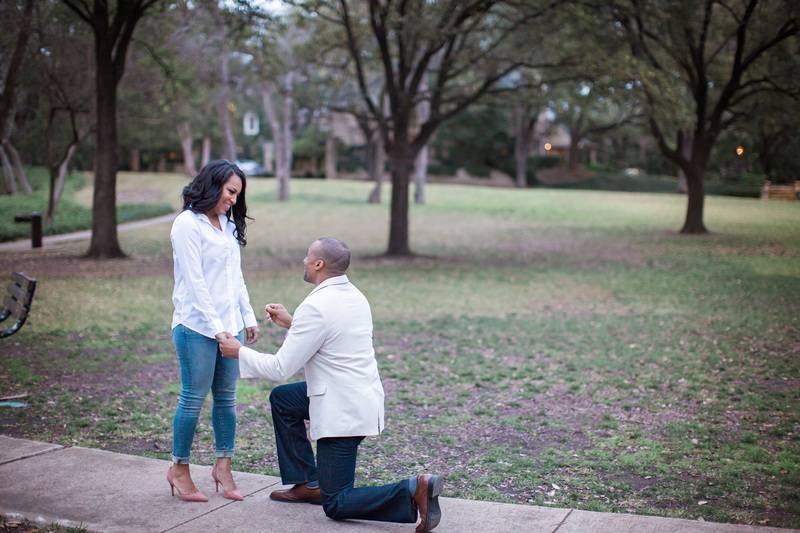 Were there any memorable moments during the shoot?
The most memorable moment of the shoot was when we recreated his proposal with him getting down on one knee and presenting me with the engagement ring again. I cried, and of course also reaffirmed my love for him.
What are you most looking forward to about your wedding?
We are most looking forward to becoming husband and wife and just being together most of the time. We have a wonderful wedding planned which I know will be spectacular, but because our entire relationship has been long distance, we are very ready to get married and starting living together. No more flying up and down or having to wait 2-4 weeks at a time to see each other sometimes, or having to say goodbye after a short 2-3 days. For better or for worse, we get to see each other all the time and for that we are most excited.
Have you started planning your wedding?
Our wedding is essentially planned and it has been quite a journey doing this living in separate states and with the wedding being in Dallas where I (the bride) do not live. But, we have an amazing wedding planner who has helped make our fabulous wedding a dream come true thus far and we very much look forward to celebrating our union with close family and friends.
Congratulations to the happy couple Tamara and Steven! We wish you many more years of wedded bliss!
Vendors:
Photographer: Lorena Burns Photography
Planner: Coalesce Creations