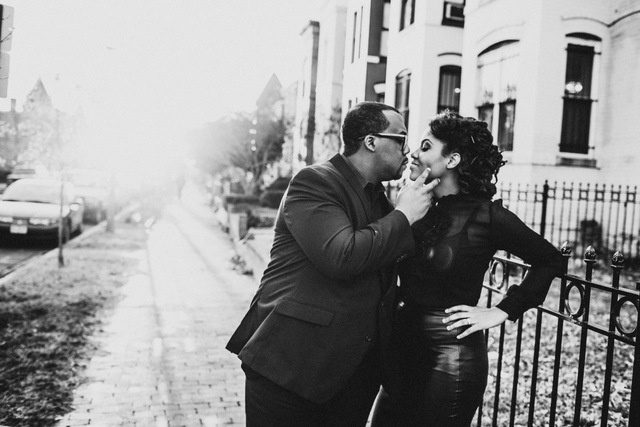 Tamar and Dermaine met their sophomore year of high school in 2003 and recently celebrated their union with a modern elegant wedding in Maryland this past summer. Check out their "museum date" themed engagement session, captured by Colville Heskey.
Bride: Tamar Barolette, 27, Healthcare admin
Groom: Dermaine Isaacs, 27, Business Manager
Place of residence: Maryland
Engagement Shoot Location: Washington, DC
Wedding date: 8/16/15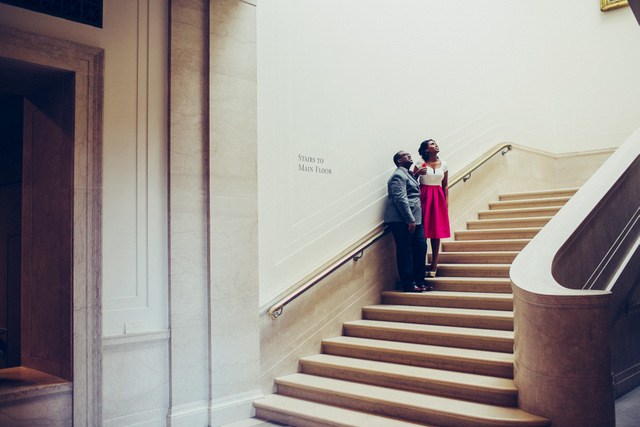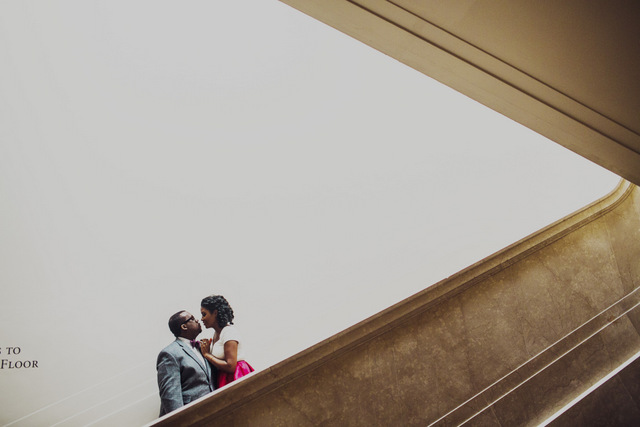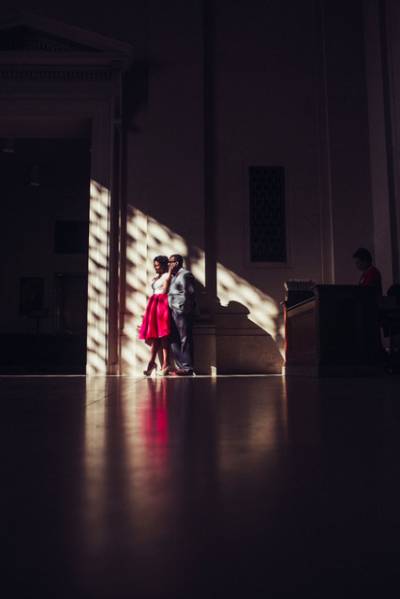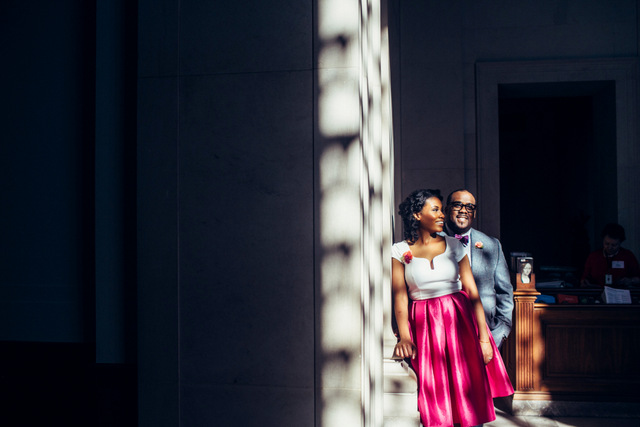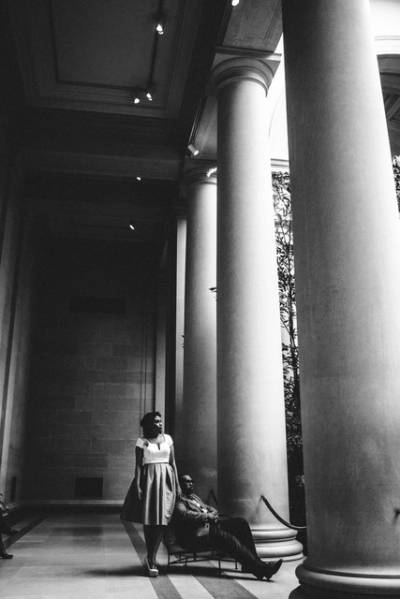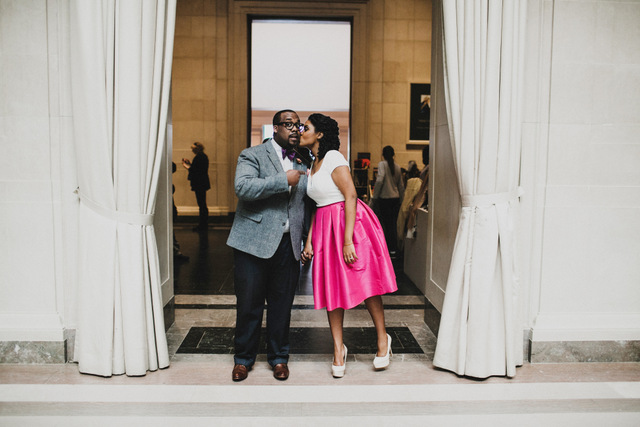 Engagement story:
Thanksgiving 2014 Tamar & Dermaine decided to not spend it together and go to their separate families and celebrate. Tamar flew to Atlanta, Georgia and Dermaine planned to drive to New York, thanksgiving day to his family. Tamar was a little upset at Dermaine because he told her he would plan to fly with her to ATL and spend the holiday but last minute he told her it's best for him to stay back and finish up school work and drive to NY for the day and come back to MD. Thanksgiving day came. Tamar was in ATL and Dermaine was still in MD, getting ready to drive to NY. He facetimed her while he was getting in the car driving. Tamar was very busy in the kitchen, getting ready for dinner that evening, and was unable to stay on the phone and asked to call him back in an hour or so. 4 hours pass and Tamar forgot to call Dermaine back. She calls him finally and he tells her, he's in the car driving still. 30 minutes go by and guest start arriving for dinner. Doorbell rings and everyone screamed. To everyone's surprise, it was Dermaine! He was really on his way to the airport to spend the holiday with Tamar and leave the next morning. Dermaine wasn't himself that night and was feeling extremely sick and ended up going to bed really early. The next morning it was time for him to leave and he asked Tamar to walk him out. When she came down to say goodbye, her family surrounded her and Dermaine got down on one knee and proposed. Guess what? She said yes!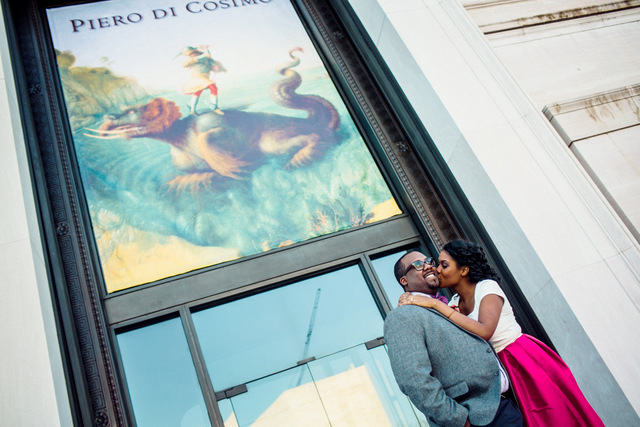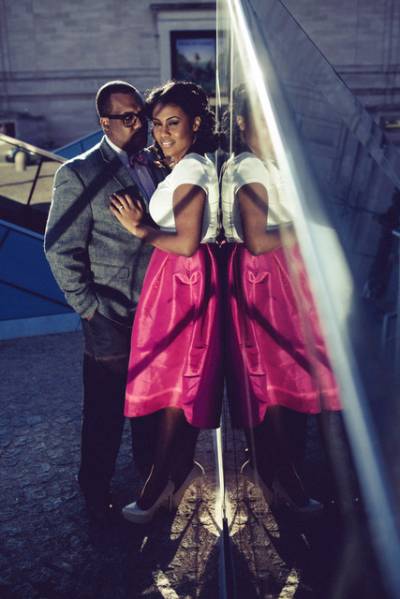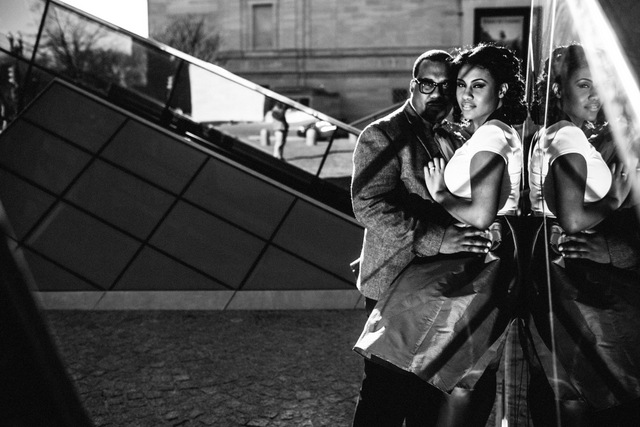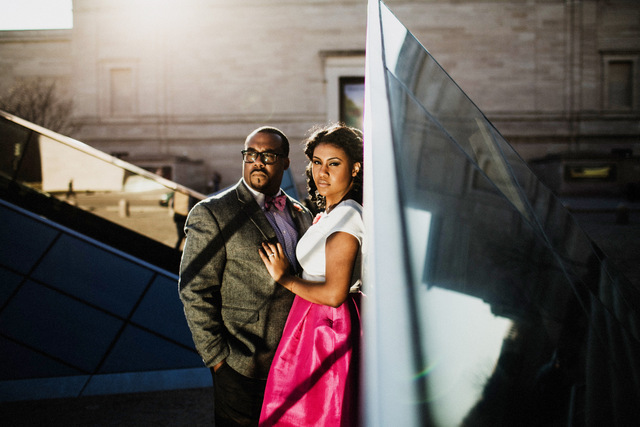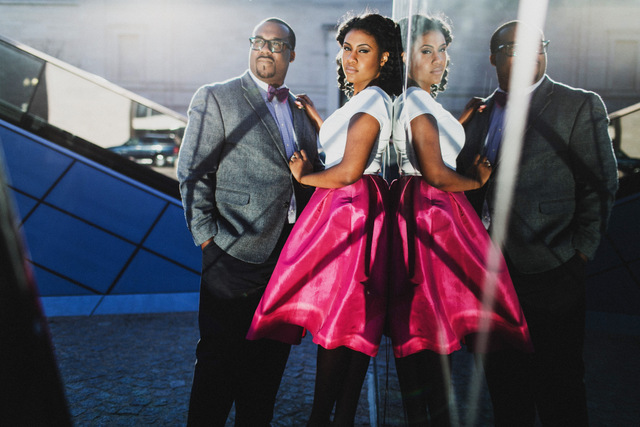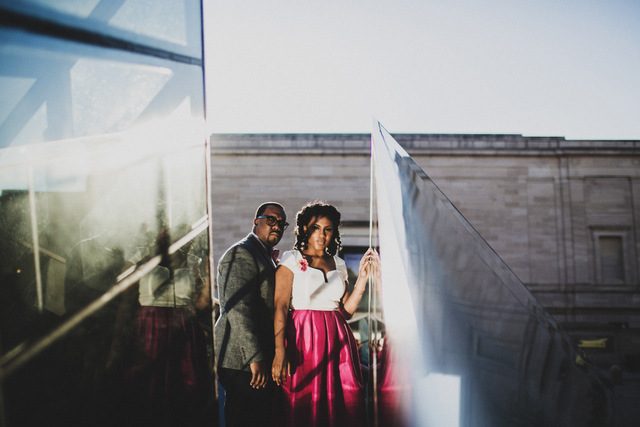 What makes your love special?
Our relationship includes God! We keep Him right in the middle.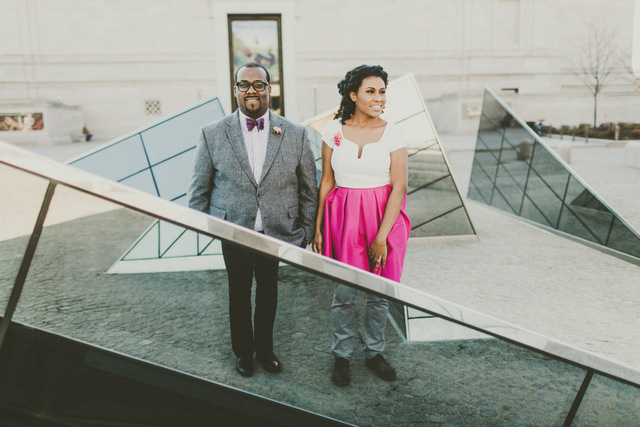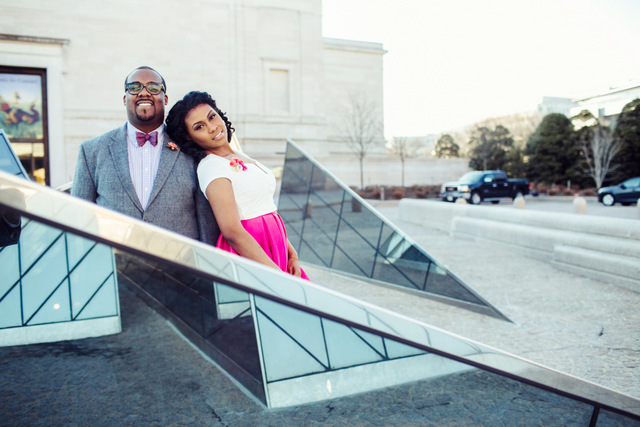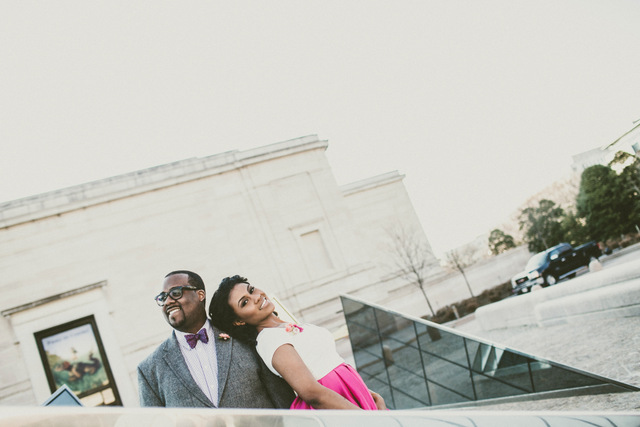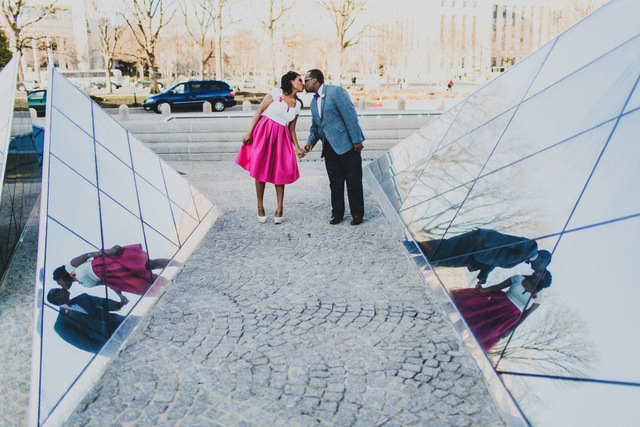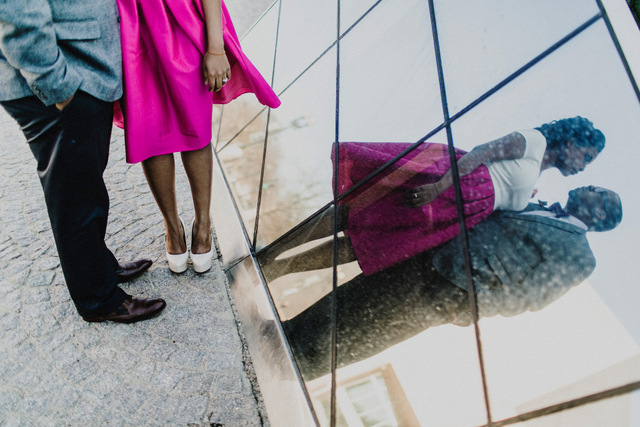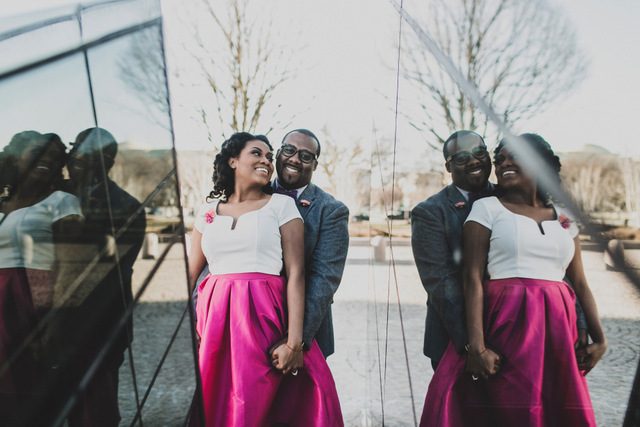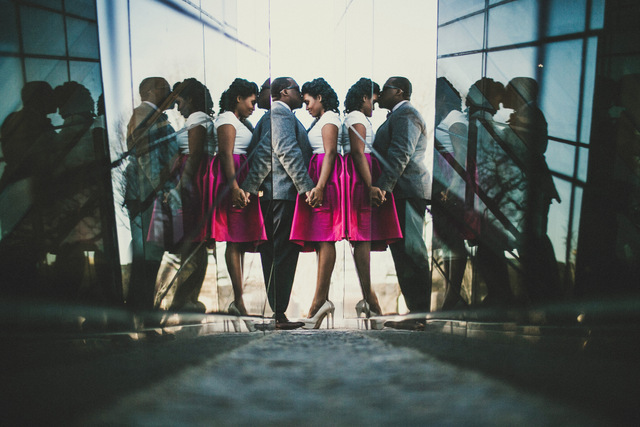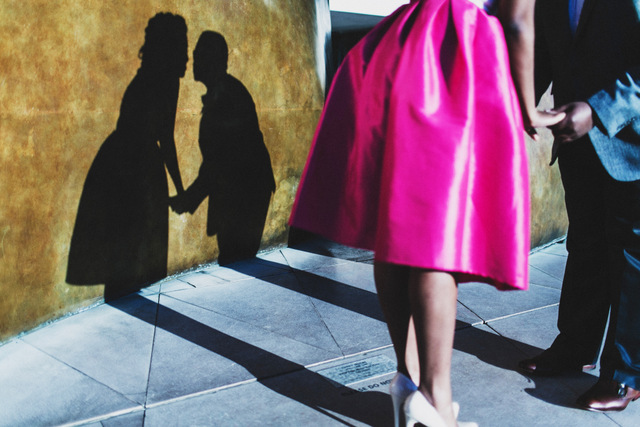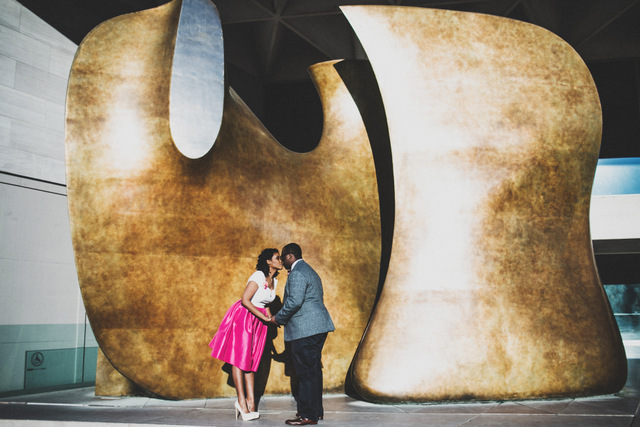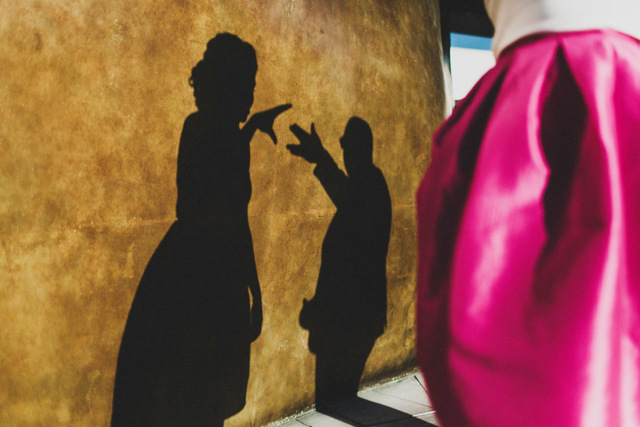 Were there any memorable moments during the shoot?
Yes! before we met with the photographer we stopped at a pizza shop (H&pizza) and ordered two slices. Because I really wanted to keep my makeup looking fresh I decided to wait till after the shoot to eat mine (the bride). After an hour into the shoot, I got really hungry and all I could think about was the yummy pizza waiting on me in the car. My fiance knew that all I wanted at that moment was to take a bite of my pizza, so anytime the photographer asked him to whisper sweet nothings in my ear, he would say PIZZA PIZZA PIZZA! lol. AND IT WAS VERY COLD!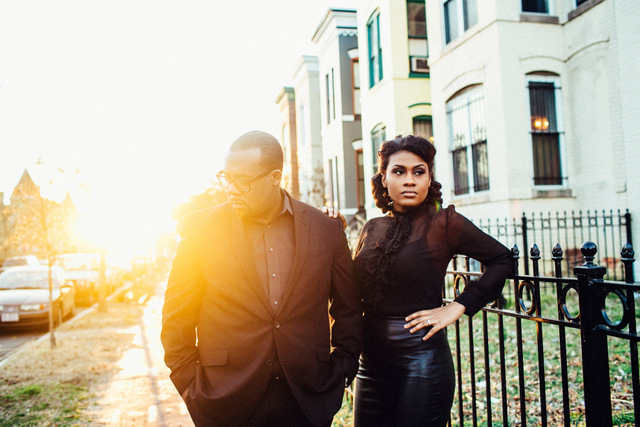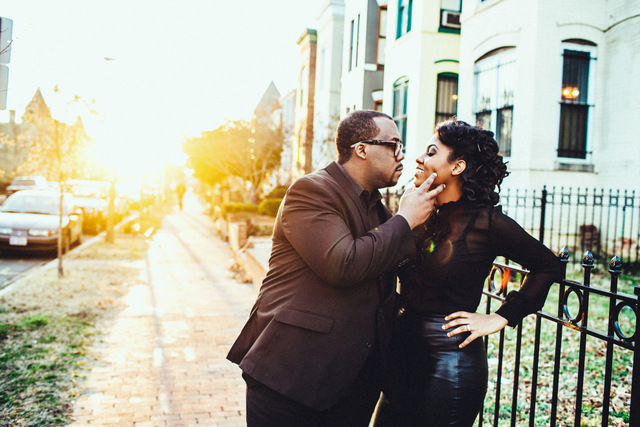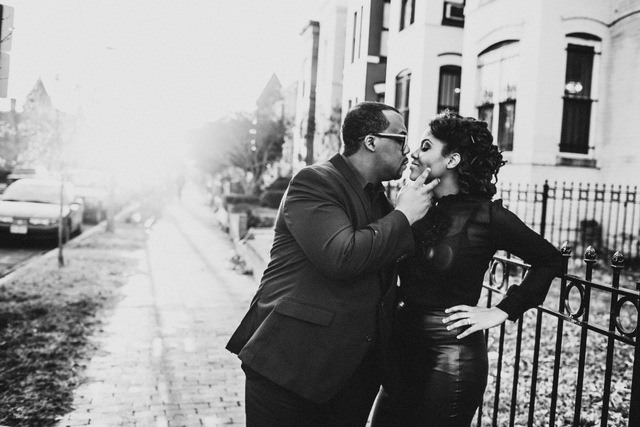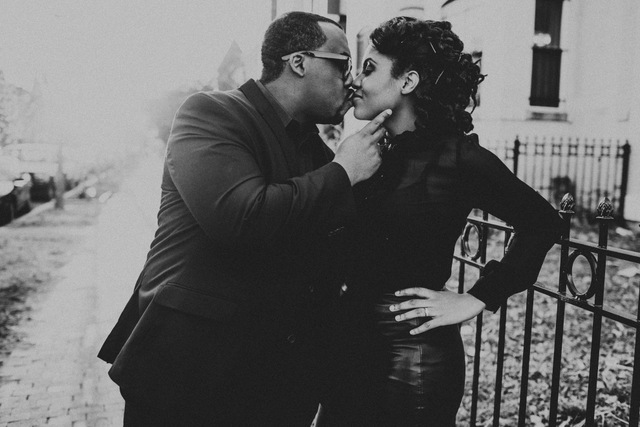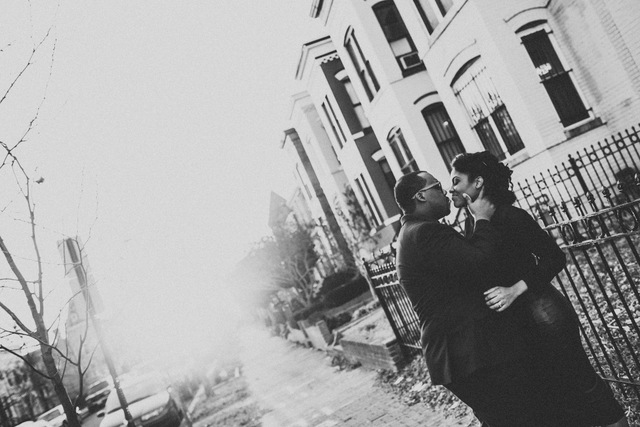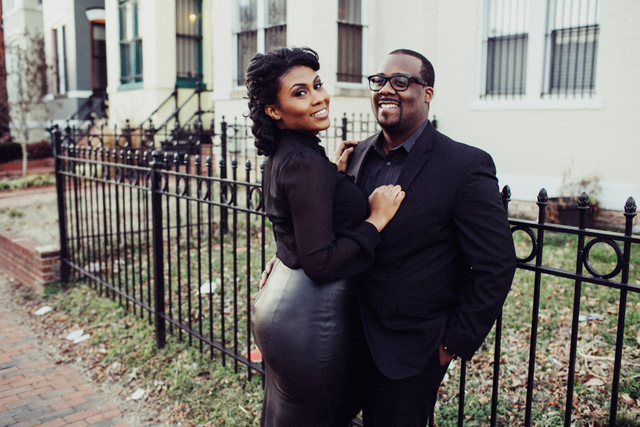 What are you most looking forward to about your wedding?
Being together with family and friends, officially being one and sharing our love with everyone.
Congratulations to the happy couple! We wish you a wonderful wedding and marriage.
Vendors:
Beauty - Make-Up: styleseat.com/tamikajanae
Videography: chipdizardweddings.com
Wedding Website, Save the dates,
and Invitations: www.capturetheidea.com