Porsha and Terry met through mutual friends. They kept bumping into each other at the same parties and dinners and felt they had an intense connection. Eventually, this fashionable pair fell for one another through old-fashioned conversation and quality time together. After six beautiful years together and bouts of long distance, Porsha and Terry took their next step in the city of love! Take a look at this intimate throwback that counts as a proposal and engagement session at the Tuileries Garden in Paris, France, captured by the talented Pierre Torset.
Bride: Porsha Summerville, Sales & Marketing Manager
Groom: Terry Baawhua, Risk Manager
Place of residence: Brooklyn, New York
Engagement shoot location: Tuileries Garden, Paris, France
Wedding Date: March 11, 2017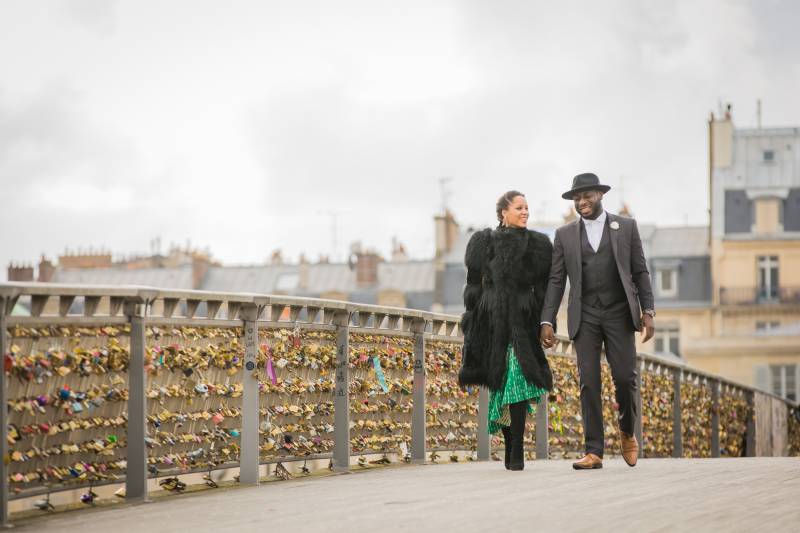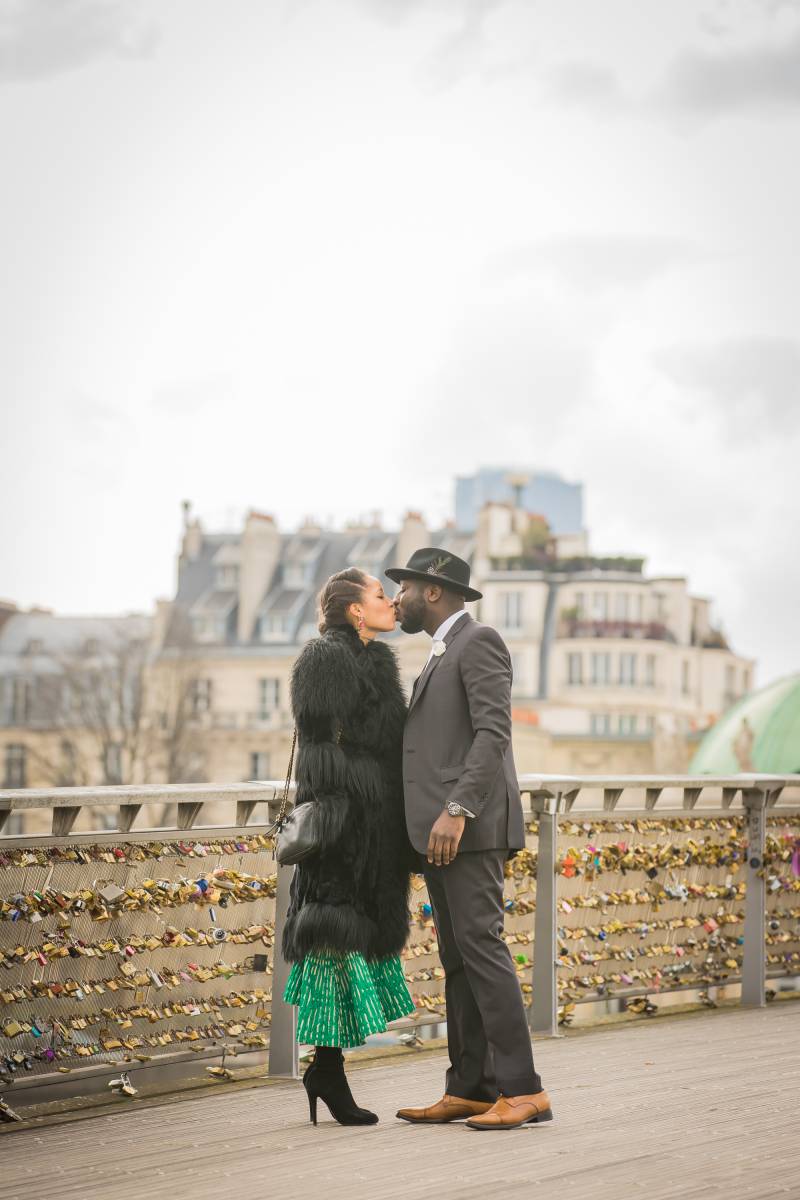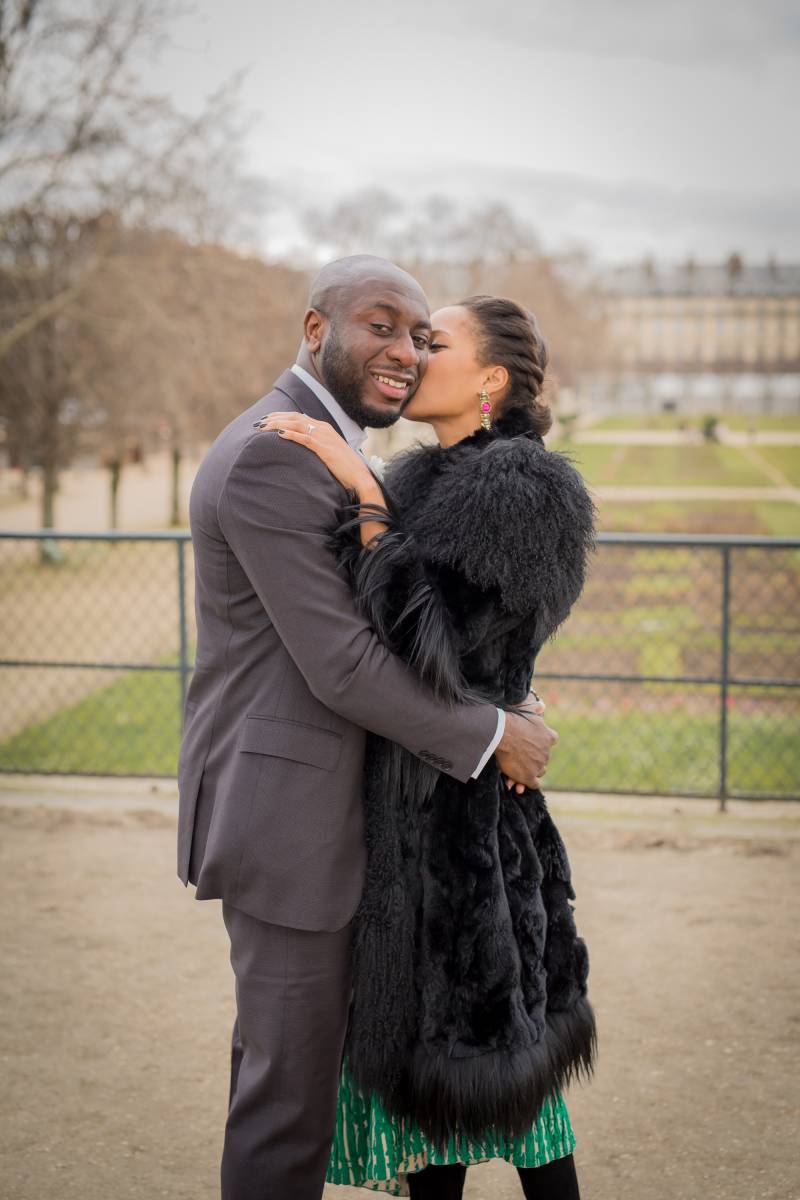 What makes your love special?
Terry and I both share a love of live music. So, on our first couple of dates, we went to concerts. Our first concert together was Janelle Monae, which is how I knew he was a keeper because he introduced me to his sister at the concert! The second concert we went to was Corinne Bailey Rae. In short, we have really good taste!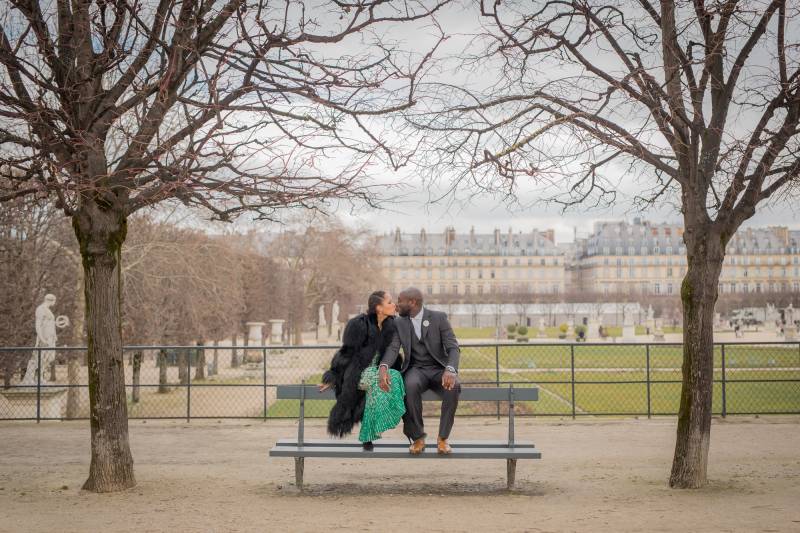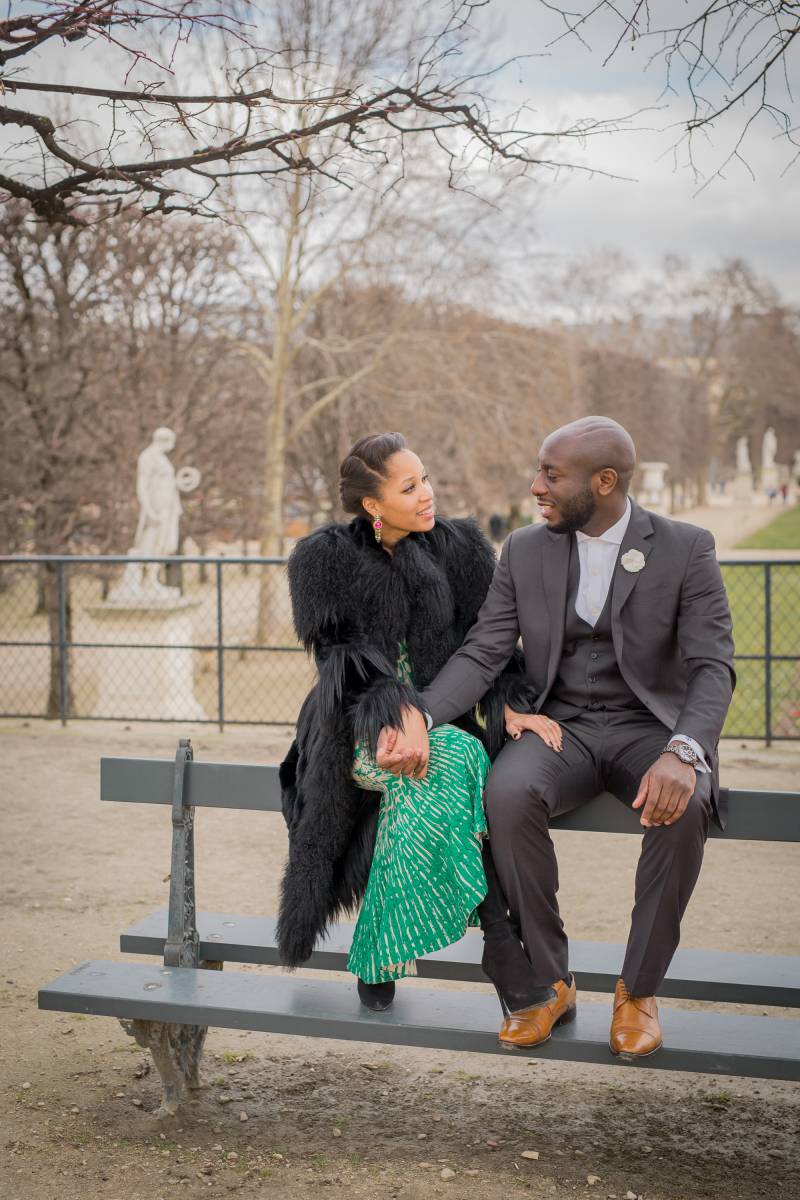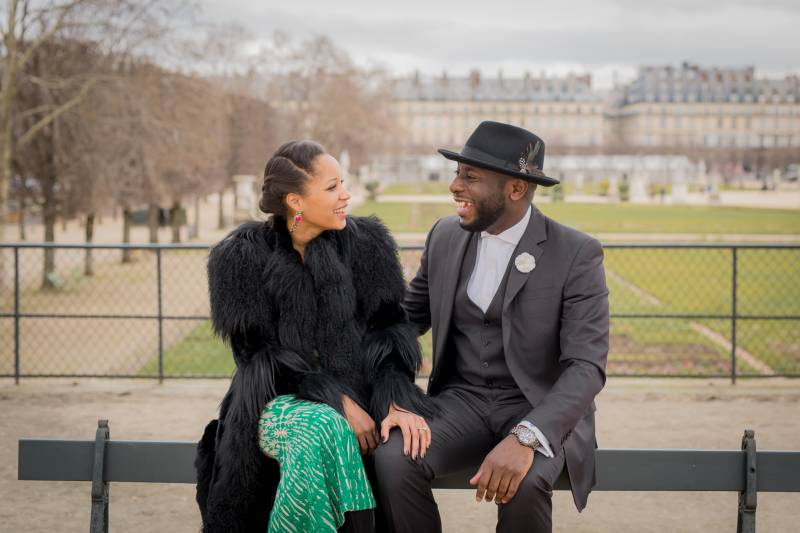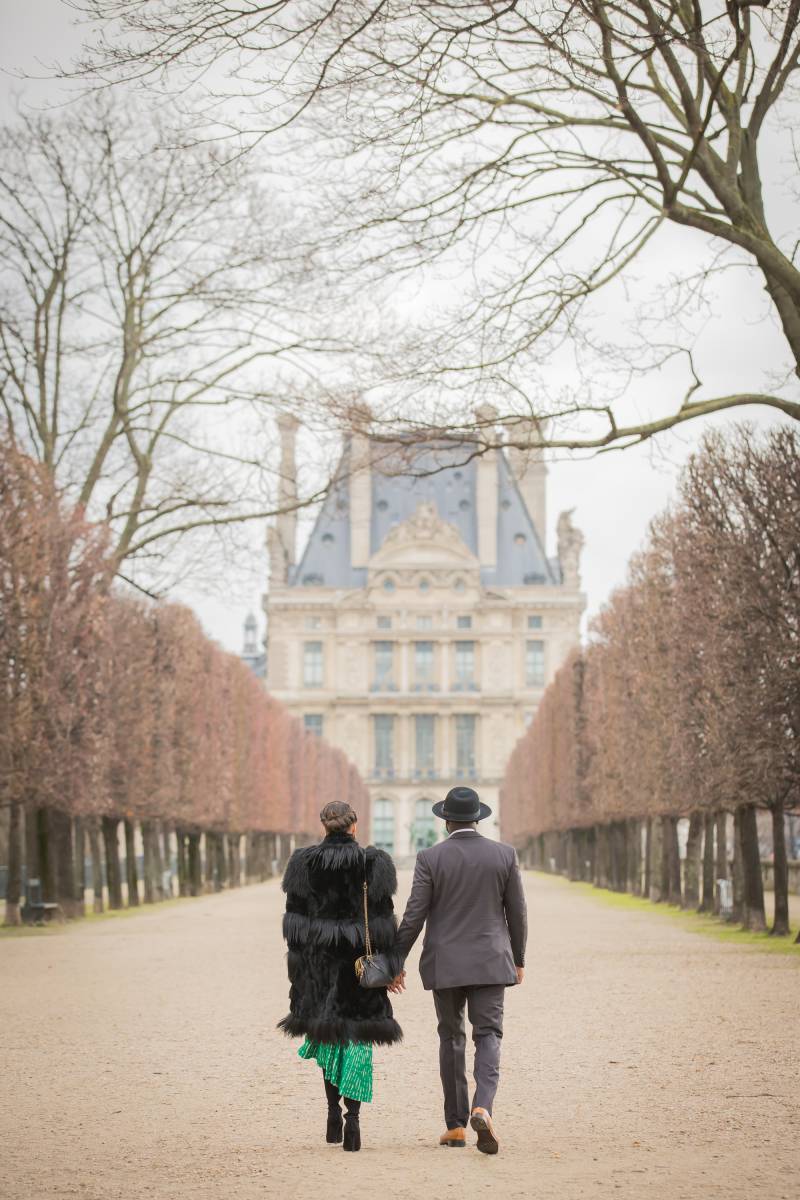 Engagement story:
When Terry mentioned he wanted to come to Paris, I knew he was up to something. When he arrived, he wanted to visit some jewelry stores to get an idea of what I liked. In my head, I was frustrated because we had been together for six years and I know I've shown him a million times what I like. However, I didn't express these thoughts and went with the flow. I came to the conclusion that clearly the proposal was not happening on this trip if we are looking at engagement rings because I knew he would want it to be a surprise.
The next day, he told me we were going to a private showing at a gallery, and ended up proposing in the Tuileries. It was magical, unexpected and beyond what I would have imagined. I was so shocked! I had no idea! It was a beautiful moment, in a beautiful place and I felt we were both very present with each other. I appreciated our time together in the garden. Pierre captured some amazing shots, but from a distance. Before and during the proposal, I didn't know Pierre was there and even after, when he introduced himself, I appreciated him giving us our space to enjoy the moment. I think this space helped us to be in the moment and helped him capture authentic moments between Terry and I.
For the Groom: Walk us through the behind the scenes of creating this special day.
The proposal taking place in Paris was sort of a full circle moment. Six years ago, Porsha was going to Paris for work. On the night before her departure, we connected at a friend's birthday dinner. When she arrived in Paris, I called to make sure she landed safely, and we spoke every day until the wee hours of the morning. So, it felt natural to have the proposal take place in the city where we fell in love! To plan the proposal. I did a lot of research online looking for Paris photographers. After seeing Pierre's work, I was sold. I knew I wanted it to be special, but not too cliche. So, I didn't want the proposal to be somewhere too obvious like the Eiffel Tower. I reviewed some of Pierre's work and found some photos of a couple in the Tuileries. I shared the photos I liked and he mapped out a plan to get us to that location for the proposal. It worked out perfectly!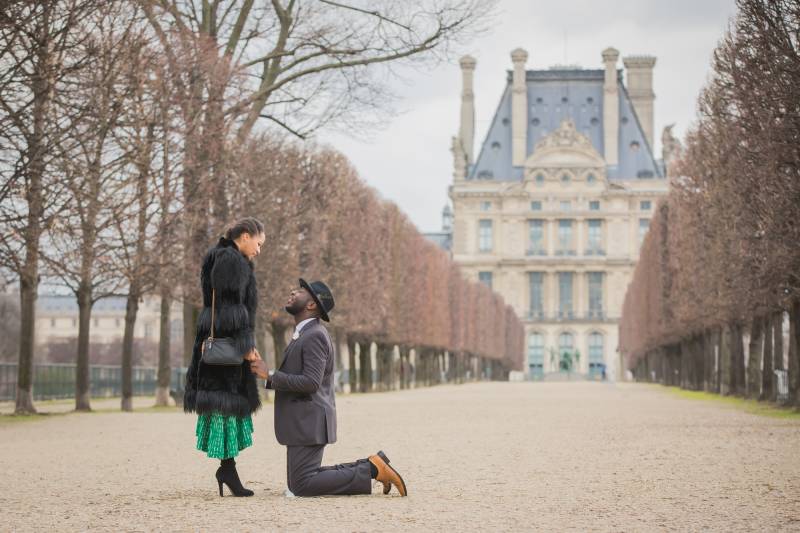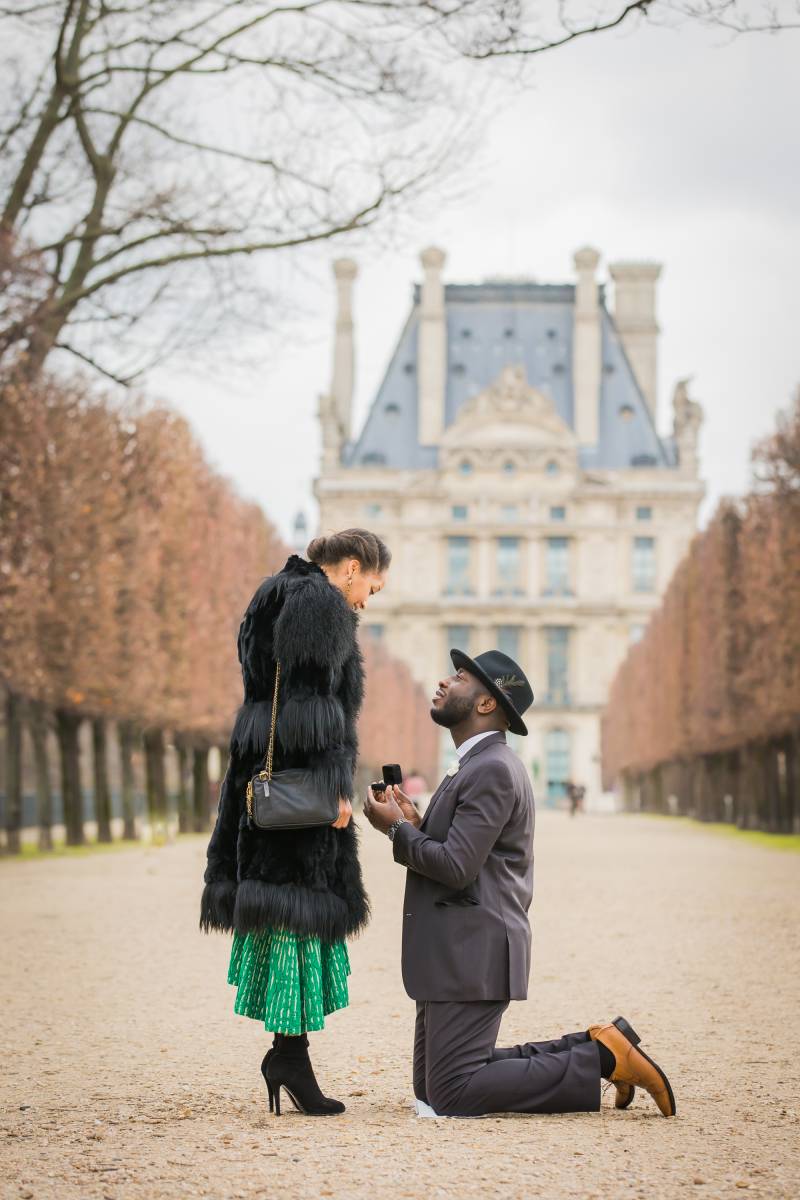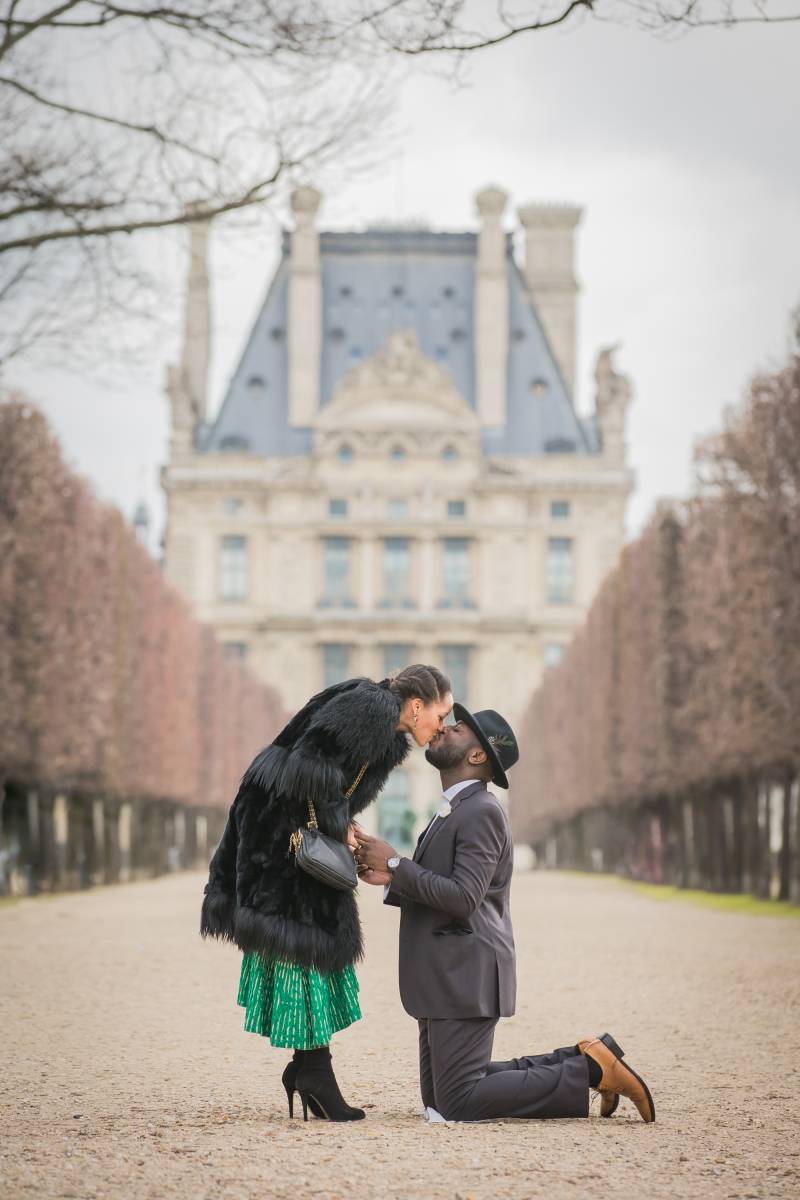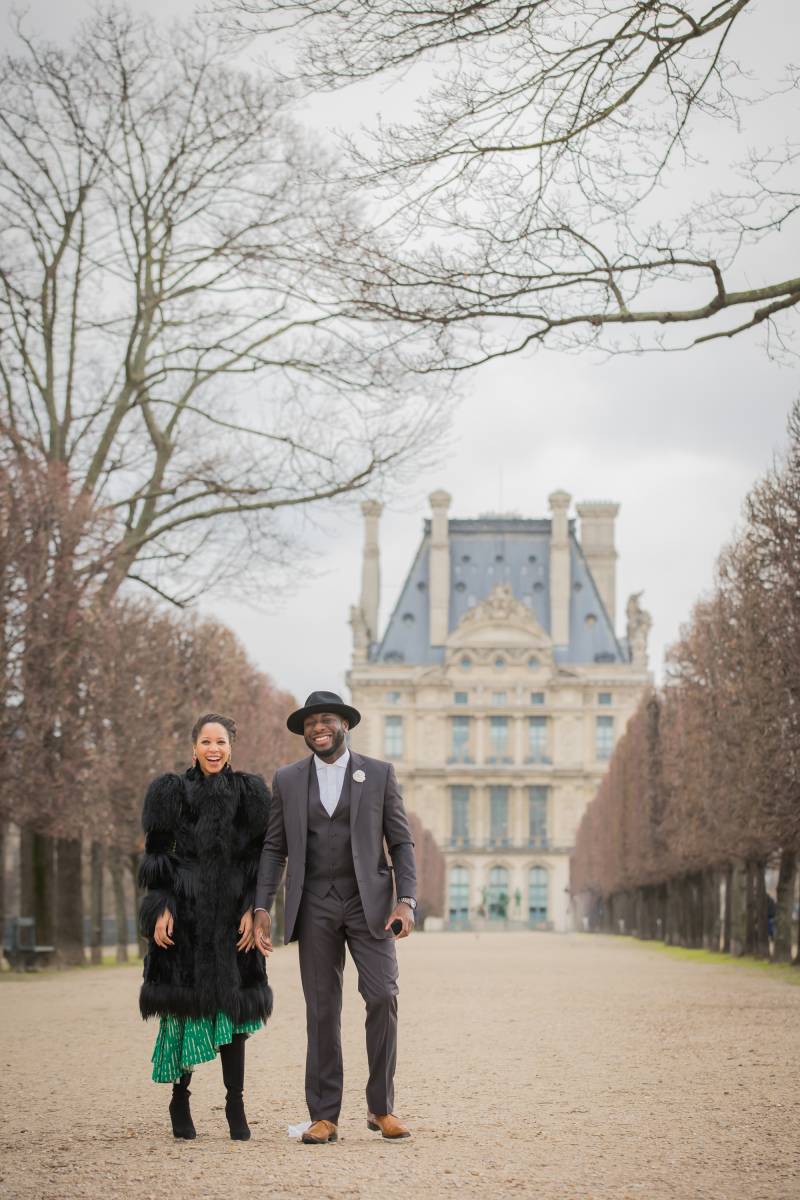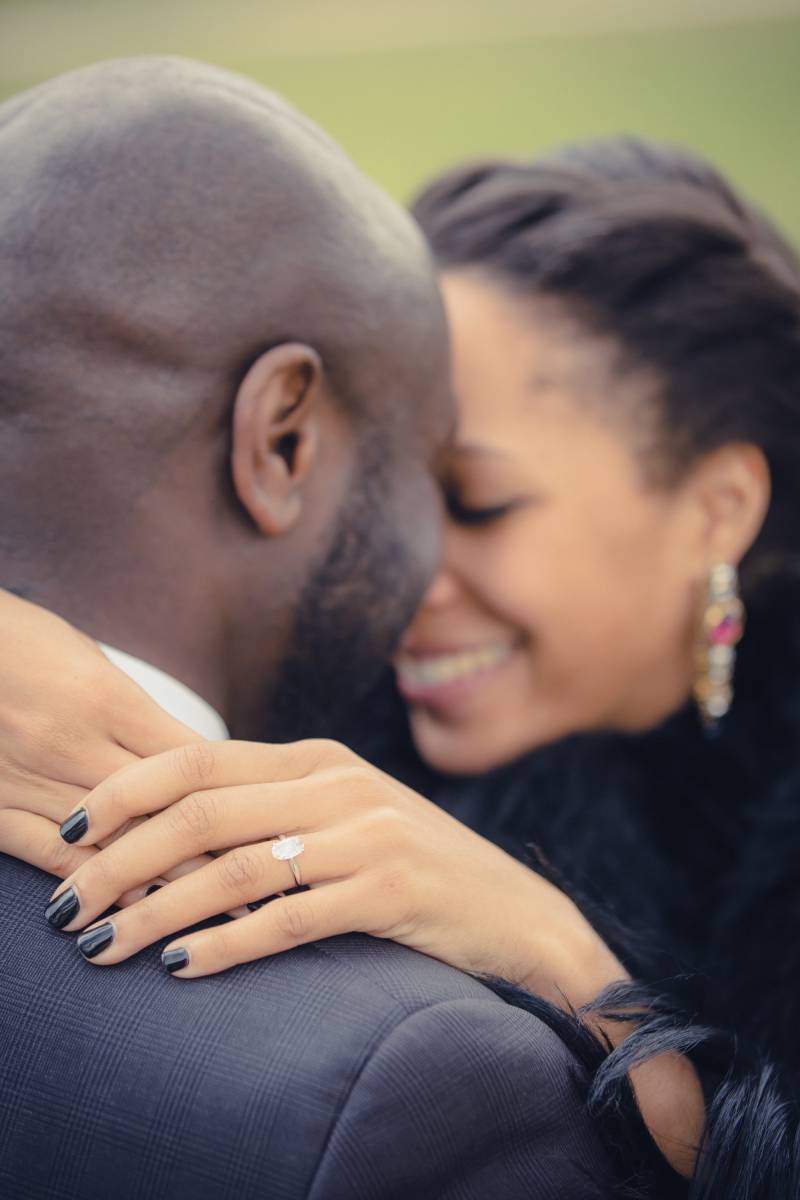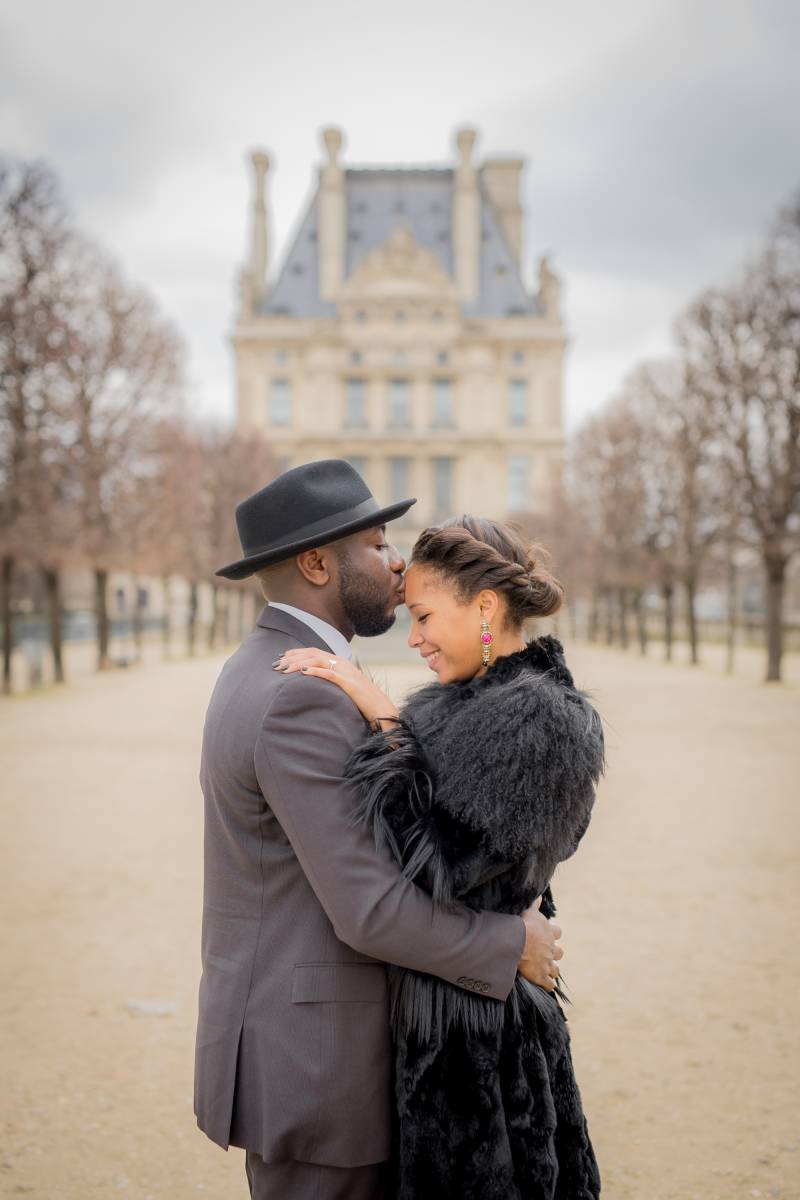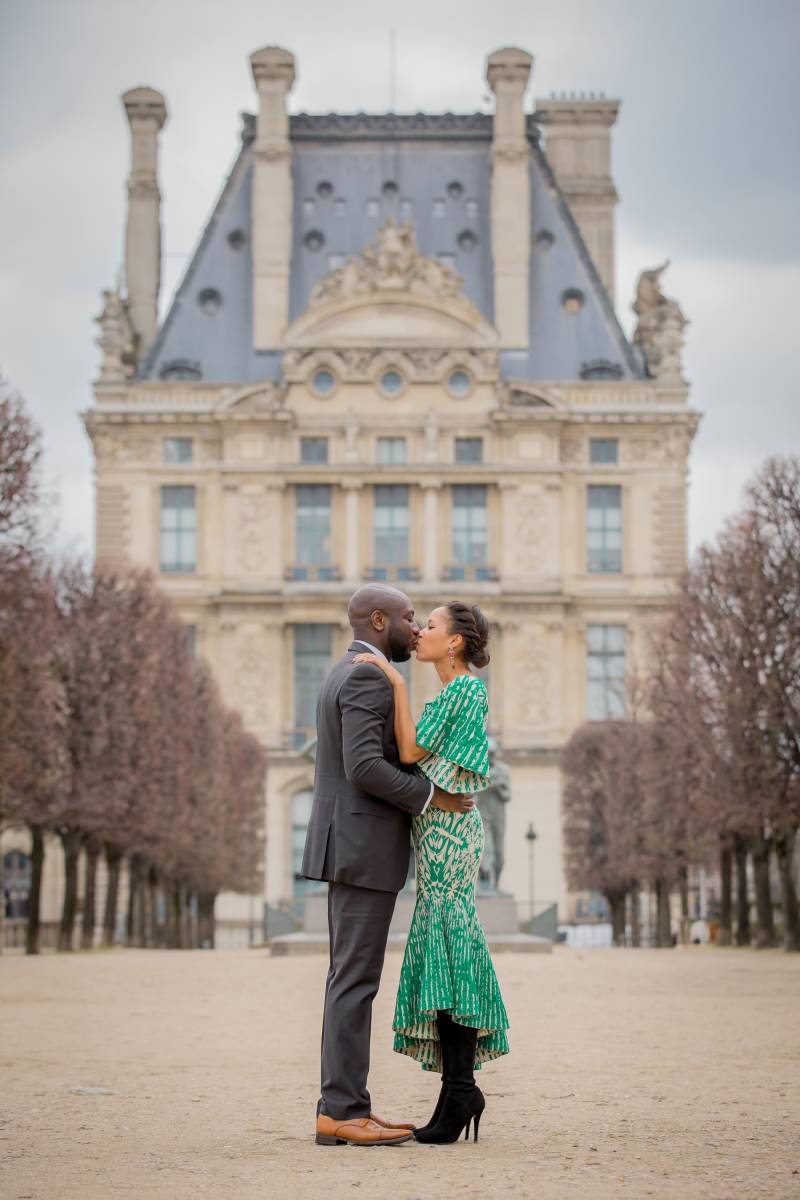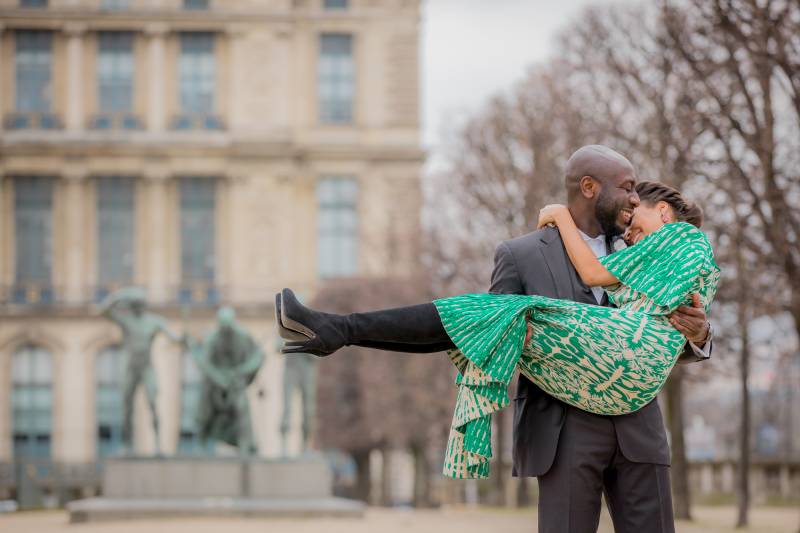 Were there any memorable moments during the shoot?
Since the day of our shoot was also the day Terry proposed, emotions were high and there was a lot of excitement. We wanted to focus on being present and in the moment with each other, so it was important that the shoot not be "posey" or ''orchestrated." This was also our photographer, Pierre's goal. He was very gracious and captured beautiful, organic and precious moments between us. The entire experience was surreal and far beyond what I would have imagined for my engagement. It was extremely romantic and I truly felt like a princess in a fairy tale. I'm so grateful I have these pictures as a reminder of this special day!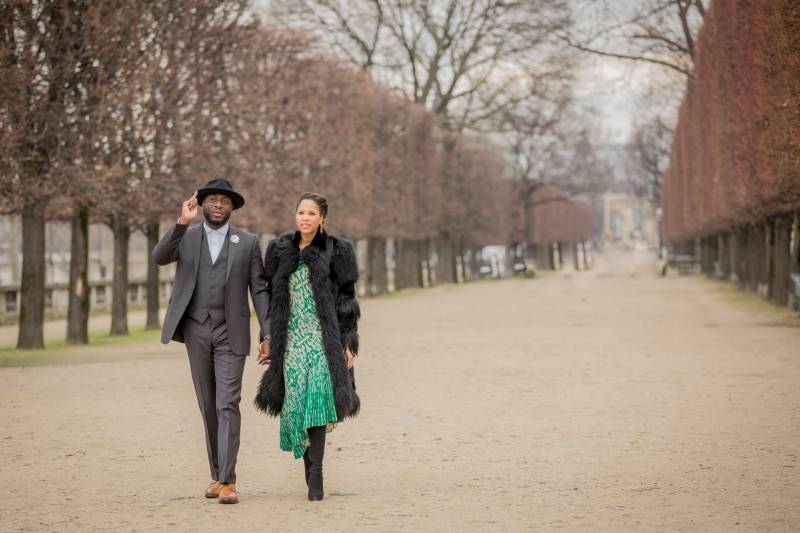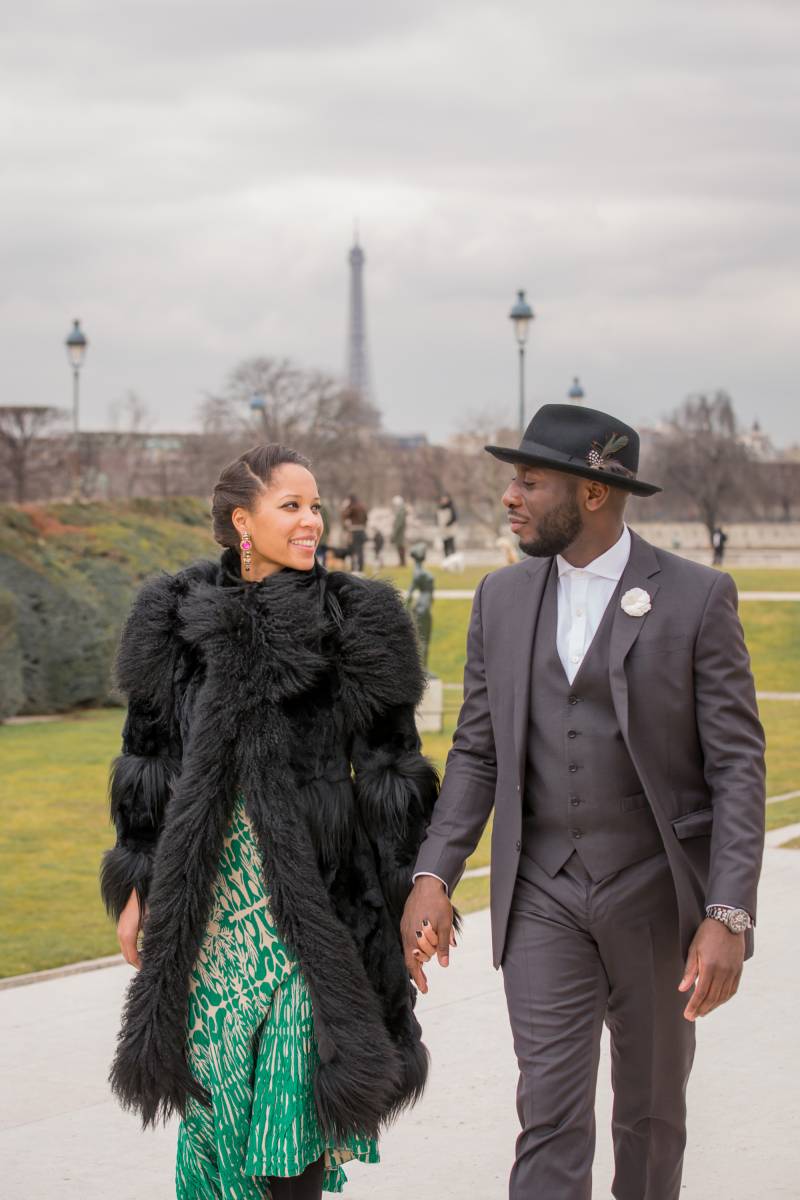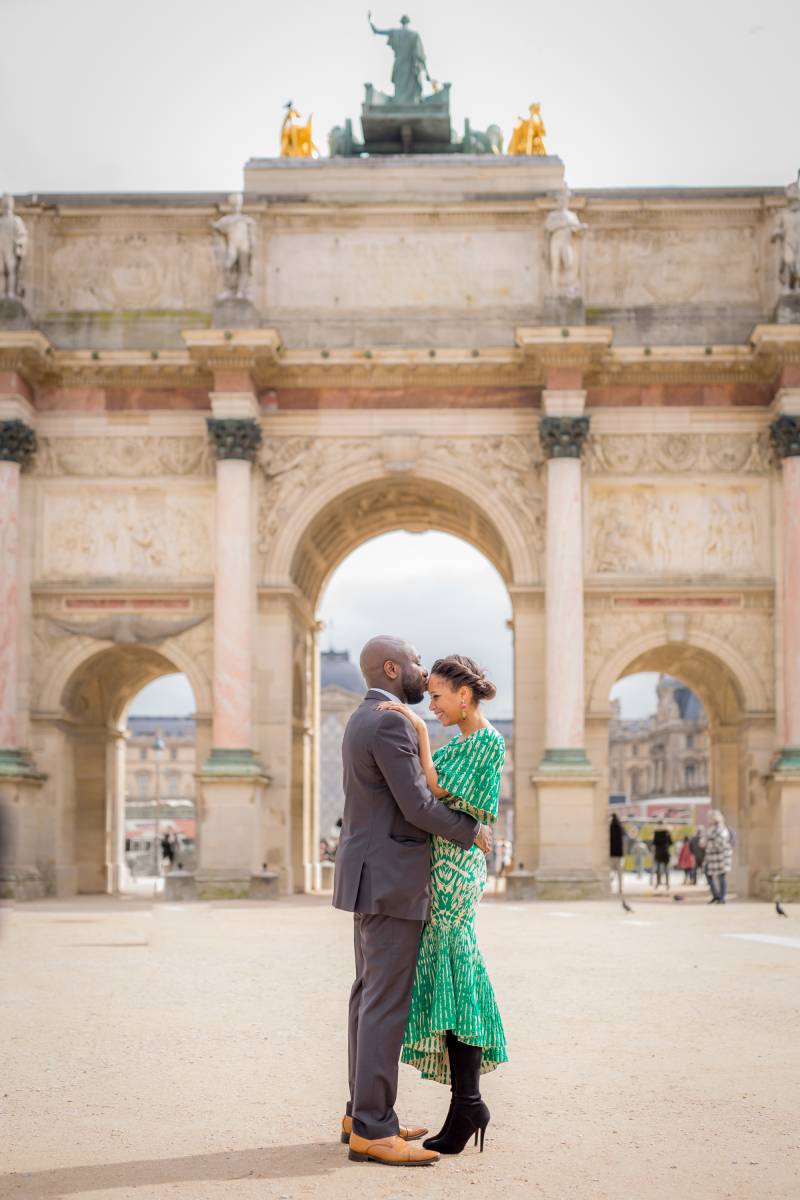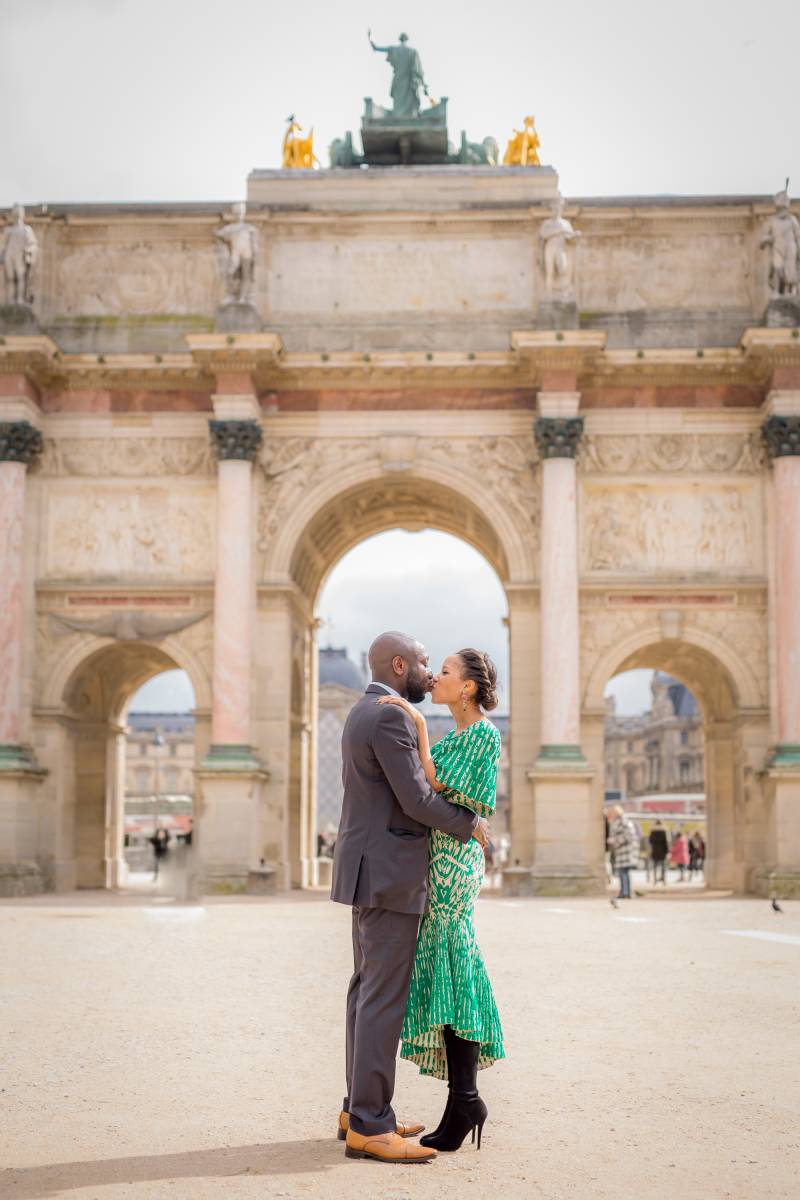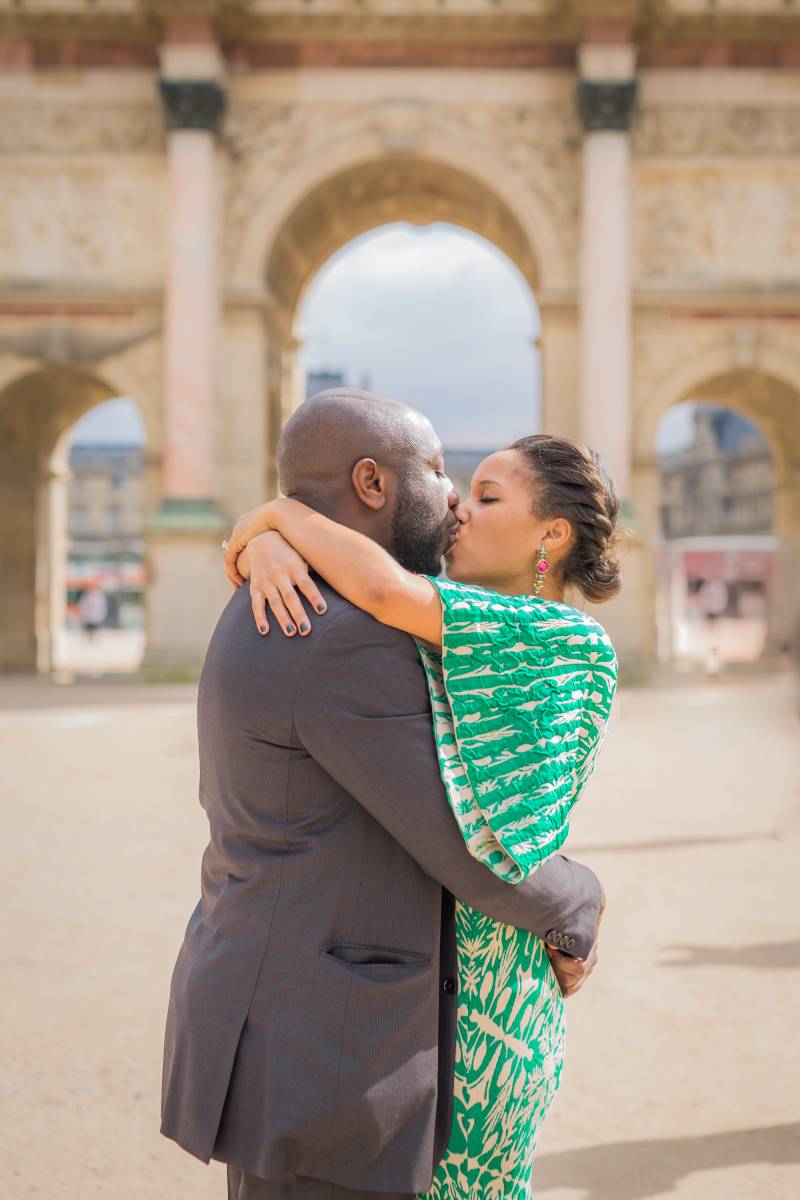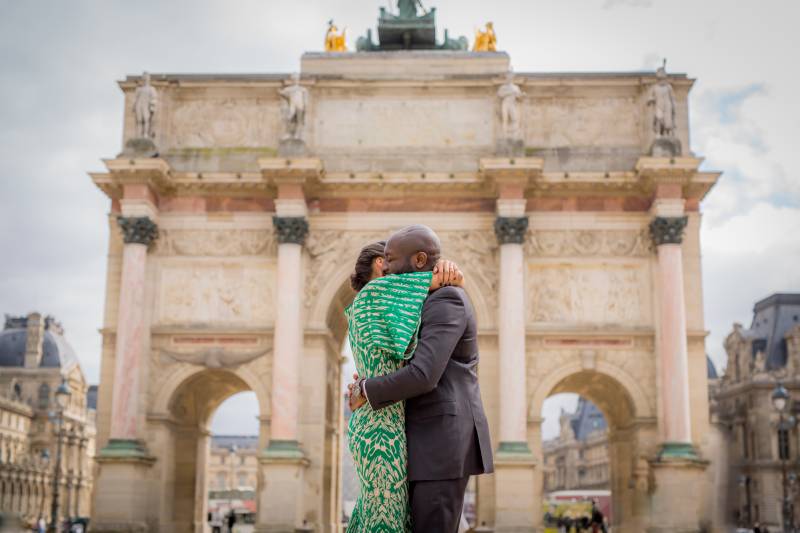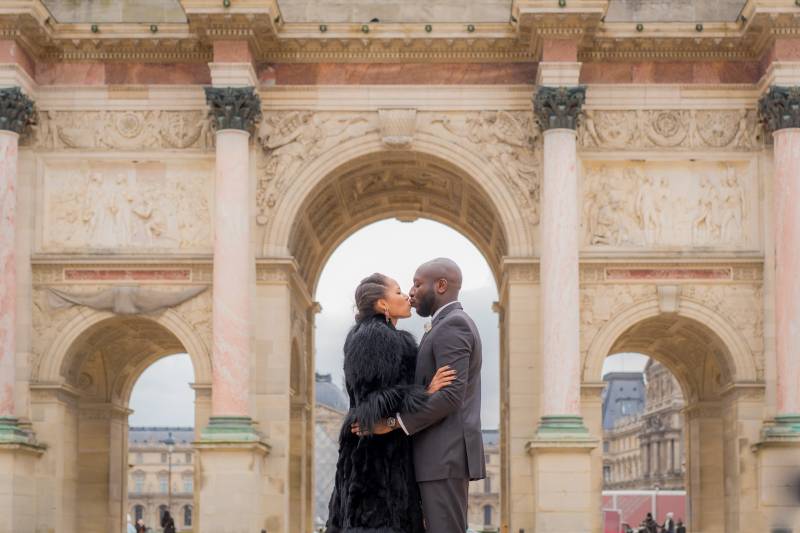 What are you most looking forward to about your wedding?
Before we married, we looked forward to celebrating our union with our loved ones! We have amazing family and friends that have supported us in the last six years of our relationship, so we were eager about laughing, eating and dancing the night away!
Have you started planning your wedding?
We married on March 11, 2017, exactly one year ago!
Congratulations to the lovely couple! We wish you many years of wedded bliss.