Faith and Cyprian met online in the summer of 2013. The Los Angeles native, Faith, had just moved to Chicago from New York after graduate school. She was moving due to a job offer and was finally in a space where she was ready to settle down. It just so happened that Cyprian was too and their meeting was divinely aligned. After three years of a blissful relationship, Faith and Cyprian decided to jump the broom with a fusion wedding in Chicago, Illinois. Check out their special culture-conscious day at the Floating World Gallery, captured by Alex Alicea of Dare2B Productions.
Bride's full name, age, and occupation: Faith S. Nunley, 33; Recruitment Manager
Groom's full name, age, and occupation: Cyprian U. Alaribe, 31; Financial Services Manager
Place of residence: Chicago, Illinois
Wedding date: November 13, 2016
Wedding location: Floating World Gallery, Chicago, Illinois
Wedding theme: A blend of two cultures - Nigerian & African American
Honeymoon Destination: Montego Bay, Jamaica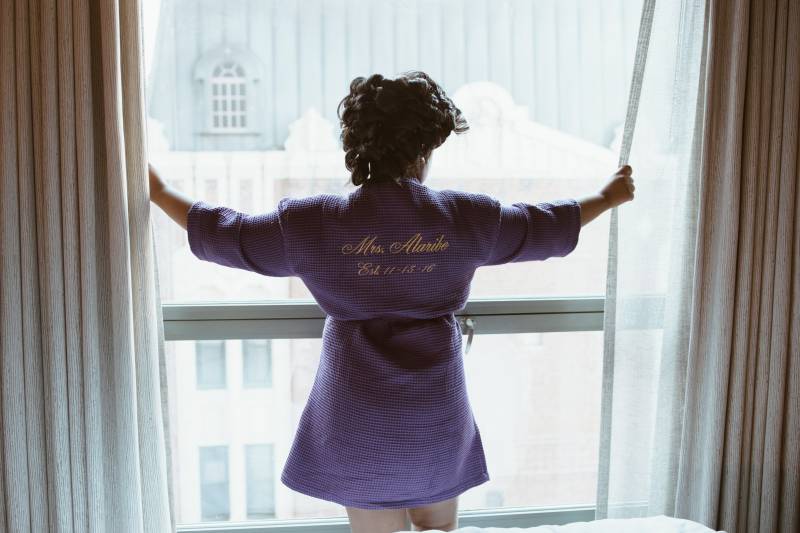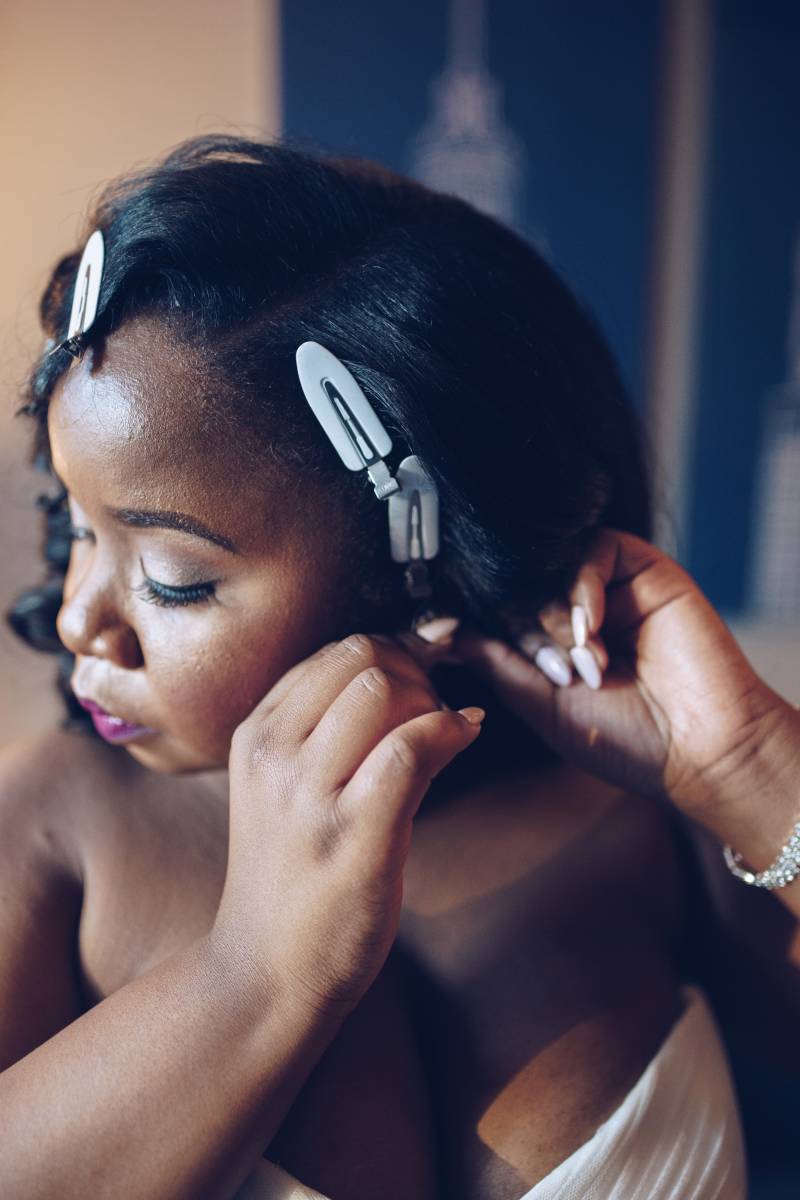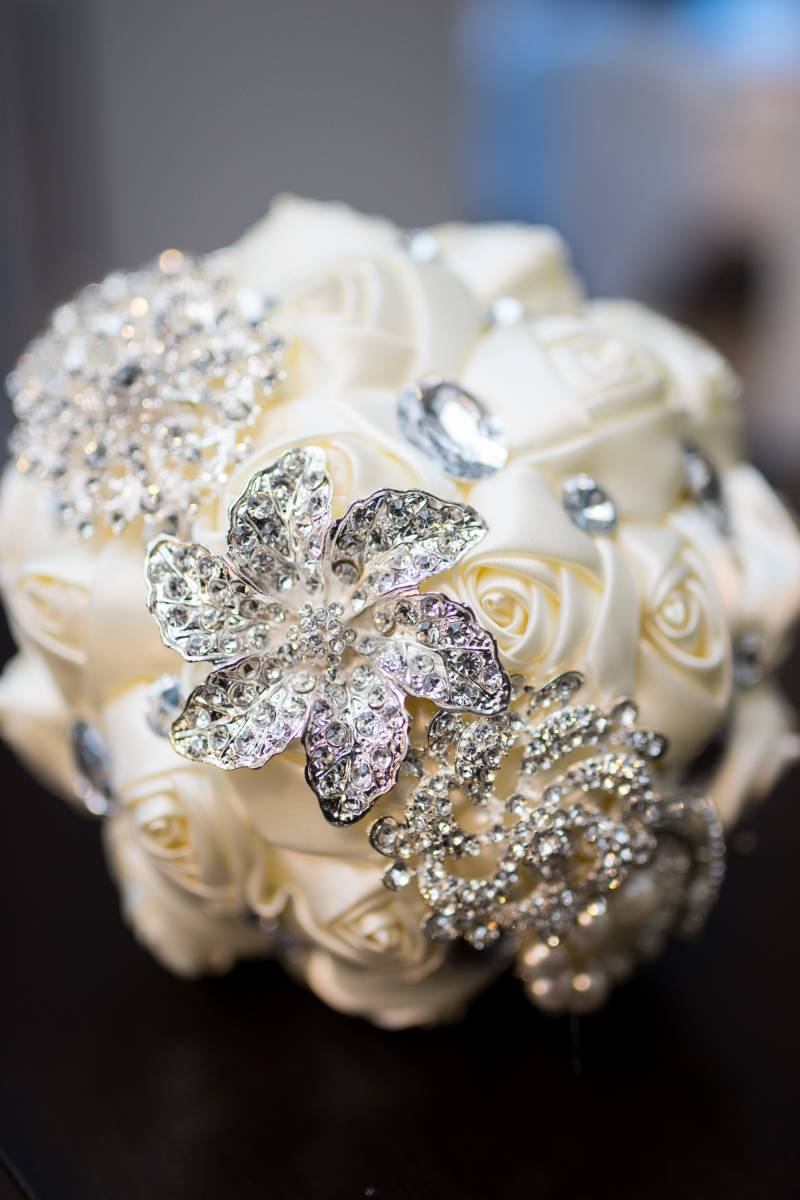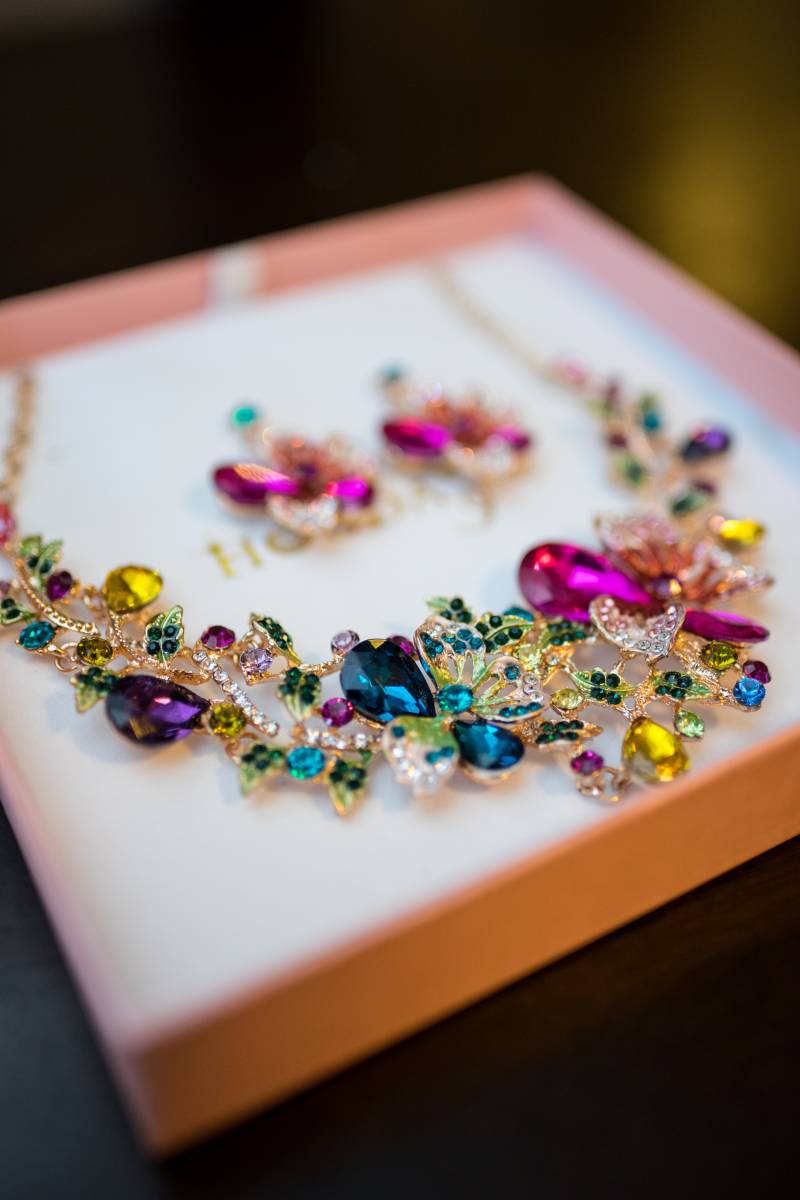 Engagement story:
I have always been one to research and plan ahead prior to making any major decision. My engagement was no different. I purchased my engagement ring about a month before the 2015 Christmas holiday season to provide enough time to plan my proposal in early 2016; assuming all went well while spending the holidays visiting Faith's hometown. After spending the Christmas holiday with Faith's extended family in California and Oklahoma, I knew that this was the woman I wanted to marry. That organic, unpretentious feeling of love from total strangers suppressed all doubt that she was the one.
I proposed to Faith on Valentine's Day 2016. Despite adjustments to my original plan due to weather concerns, I had the day all planned out. Have brunch with Faith's favorite meal after Sunday Mass, then a private helicopter ride around the city - a perfect time to propose! We would then cap it off with a nice dinner at an expensive restaurant. However, due to a mini snowstorm that day, the helicopter ride needed to be postponed until the next weekend. Seeing how disappointed Faith was about the snowfall (she was looking forward to the surprise I had for her), I was determined to make it a night to remember. I proposed to Faith during dinner, and she said yes!
I felt a huge sigh of relief after Faith agreed to marry, however, deep inside I thought it'd be cooler to do it on a helicopter ride. I maintained the surprise until the next weekend as I knew she would be really excited about it. It was an amazing, spring-like day to fly and cap off a week filled with well wishes and support for our union.
What makes your love special?
Our love is special because it isn't just a word that's thrown around for the sake of saying it, but something that is exemplified in the way that we care for and love one another. Cyprian and I can be in a room filled with people and be in our own little world, laughing and having the time of our lives. Our love is genuine, pure and ever-growing.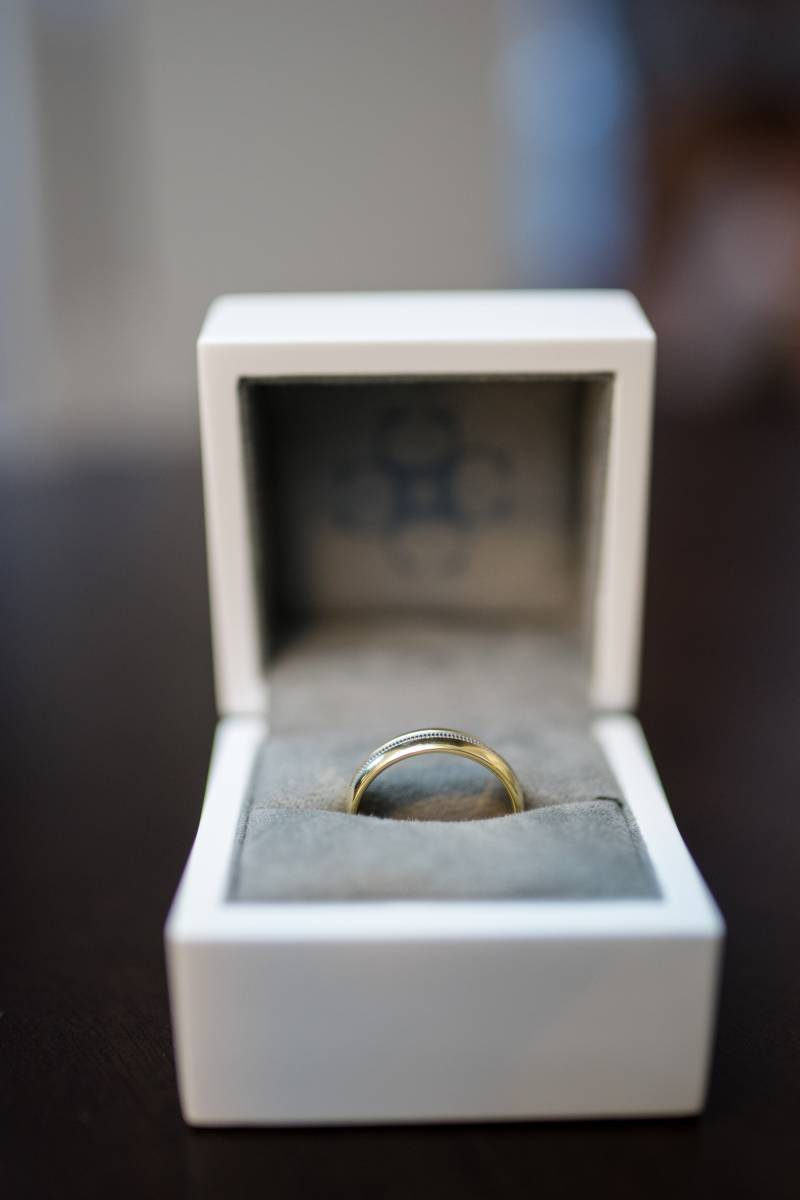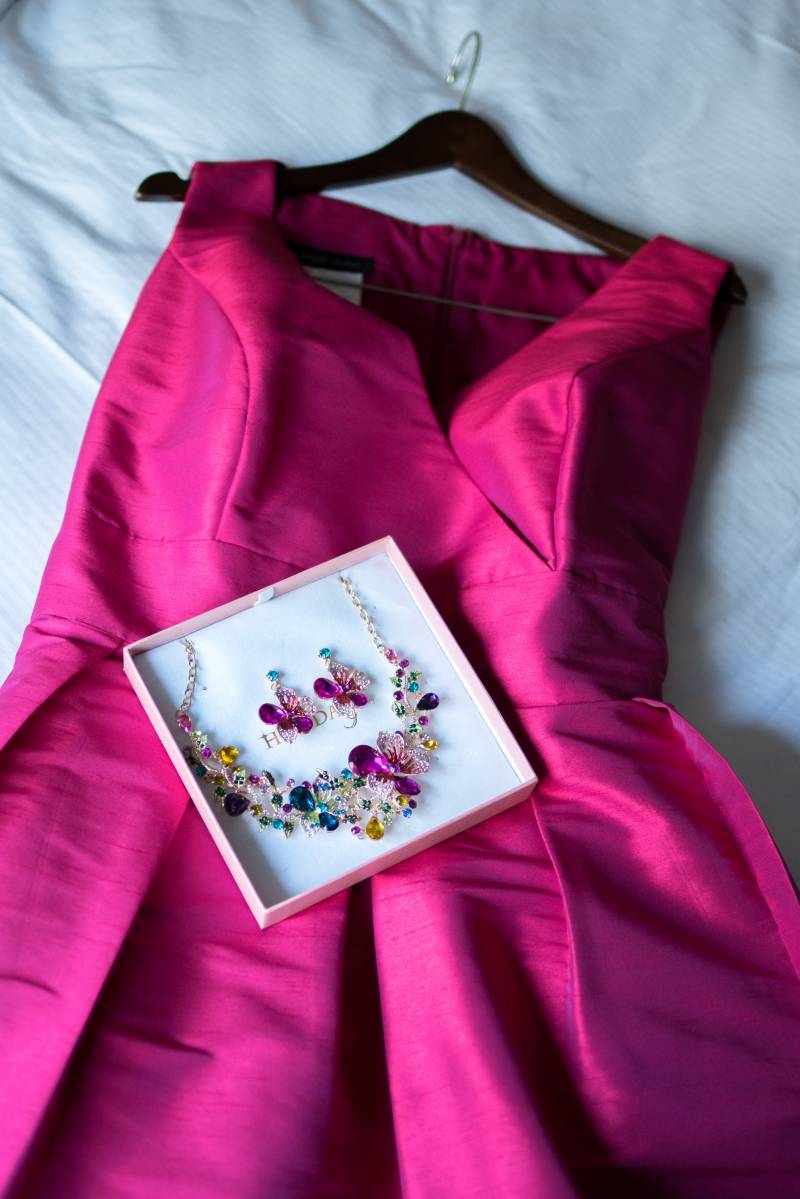 From the Bride:
I felt overwhelmed by the amount of love that I was grateful enough to experience. Not only was it the day that I got to marry the man of my dreams and best friend, but I was also surrounded by loved ones that had traveled from all across the country (some even from out of the country) to share this special day with us.
From the Groom:
The wedding day was a pivotal moment in my life. This was a new experience for my family, as I was the first of my siblings to get married. The outpouring of love and support from all who helped us celebrate our union was humbling. I didn't care much about the specifics related to planning the event; I only cared about the overall cost. However, seeing how excited everyone was about our union, especially Faith's family and friends from around the world who came to celebrate with us, it made our big day quite memorable. Overall, the wedding experience was phenomenal, yet I'm definitely thrilled that its over.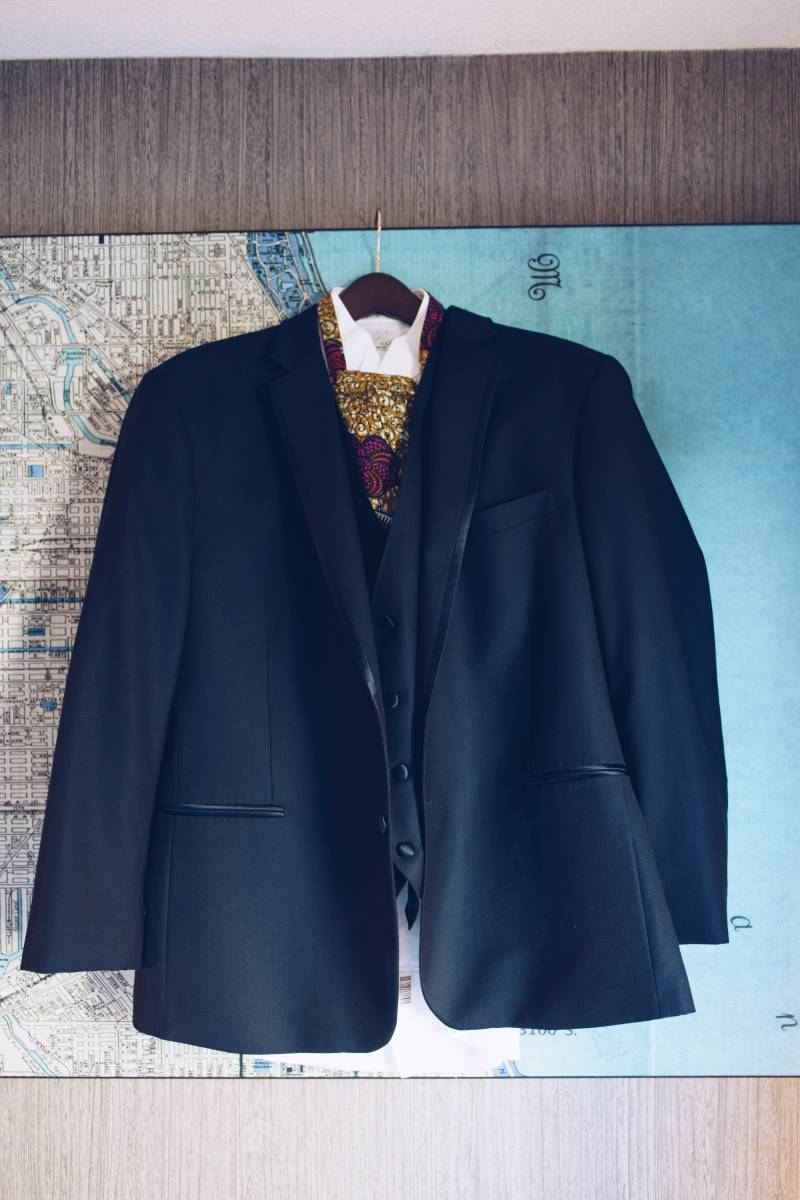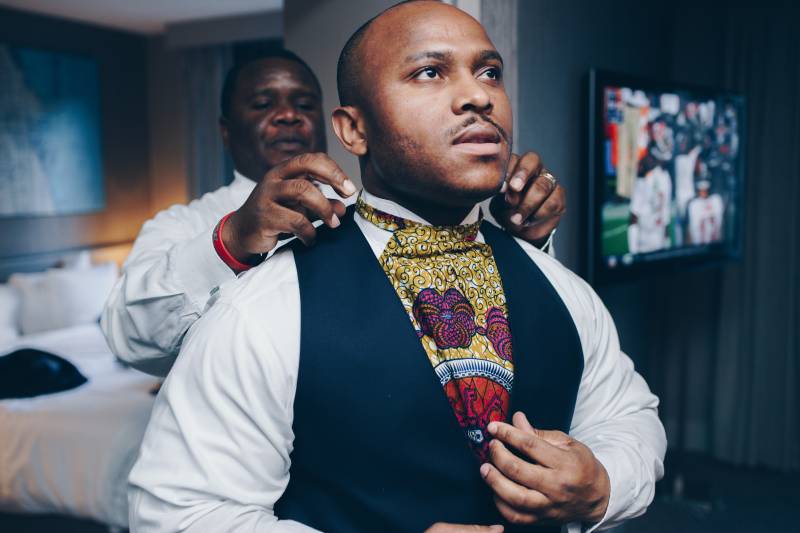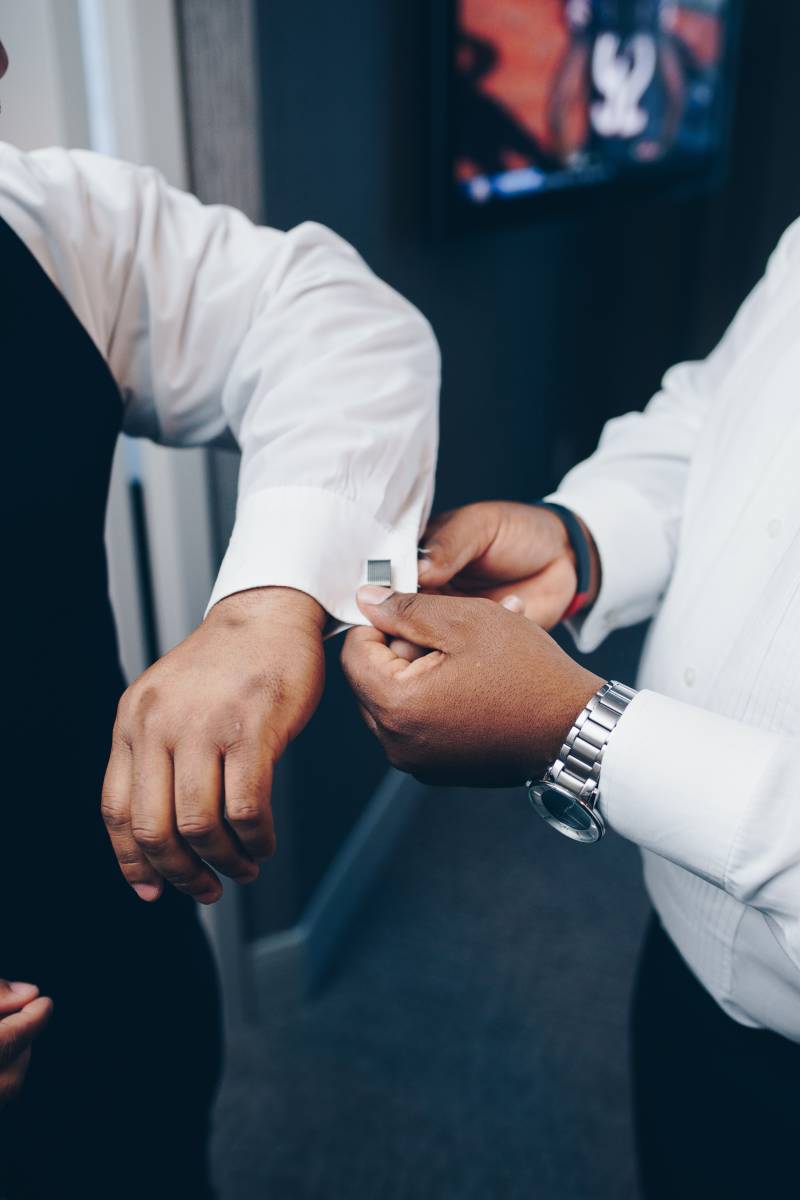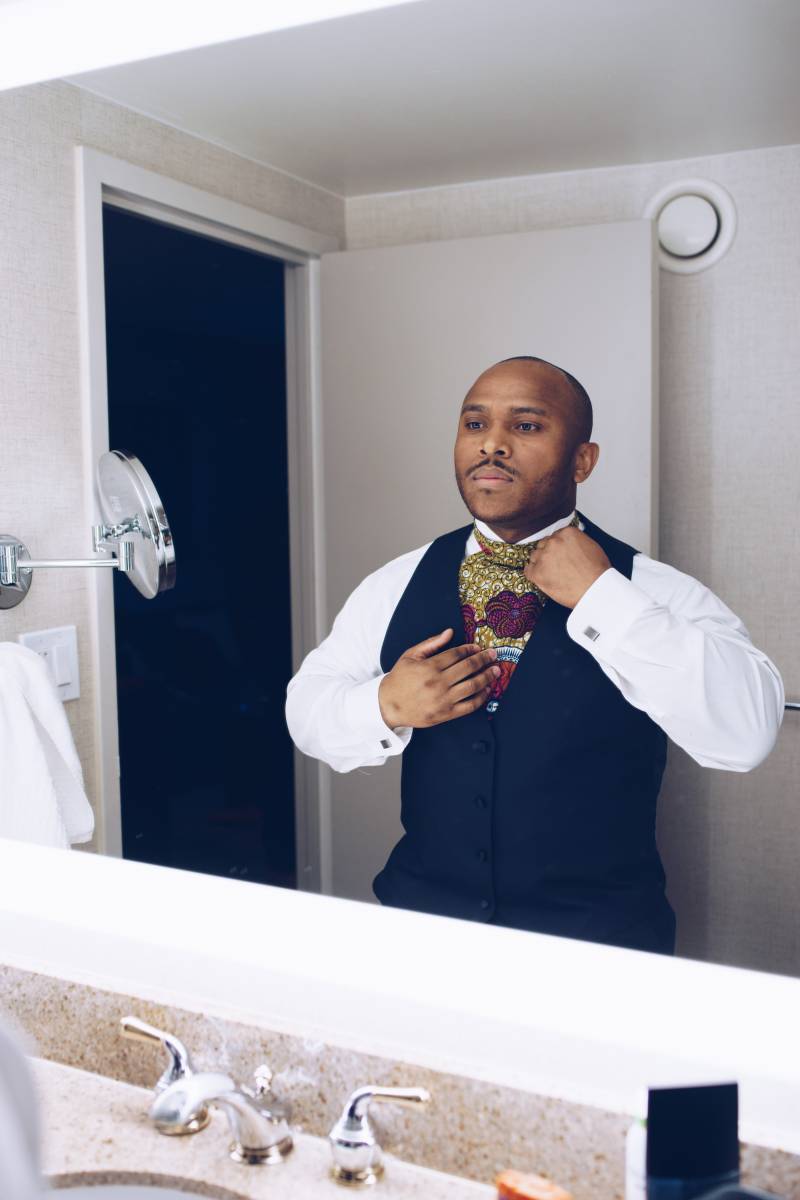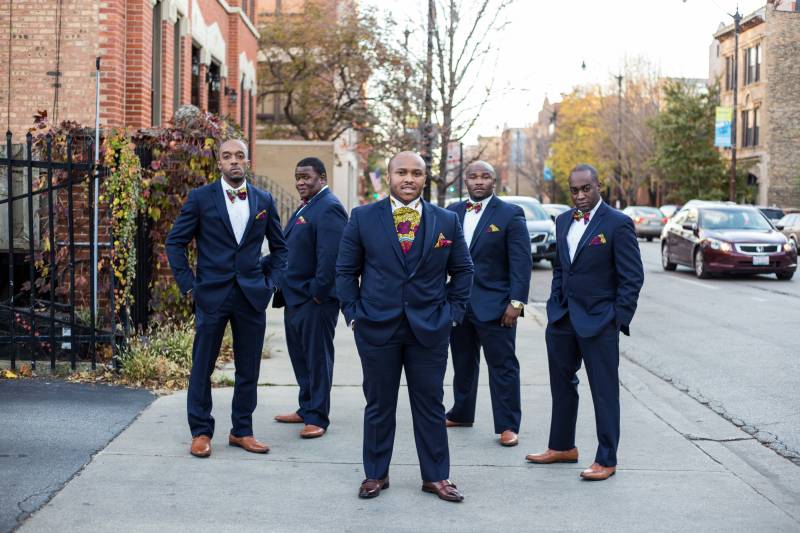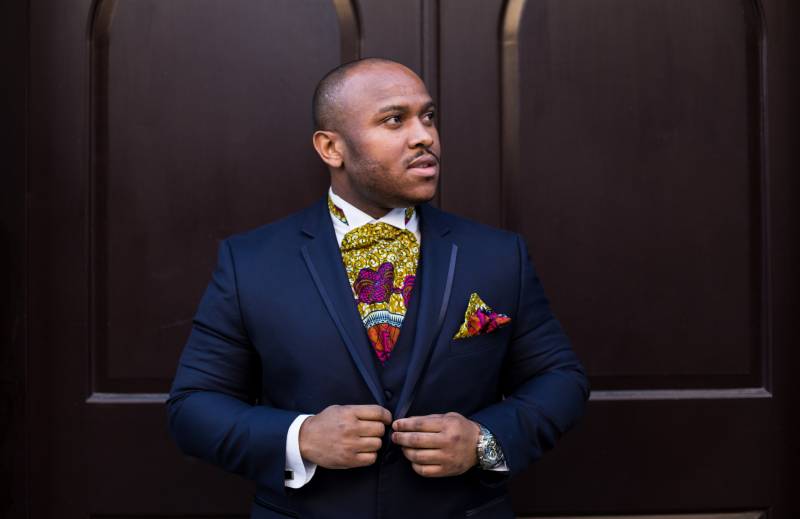 Your most memorable moment:
When we were re-introduced as Mr. and Mrs. Alaribe, and changed into our traditional Nigerian garbs. As soon as those doors opened, we heard the song "Marry Me" by Prince Chinedu Nwadike playing and the thunderous applause that followed. We knew it was time to turn up with our loved ones, and that's exactly what we did!
Wedding song:
Major's "This is Why I Love You." I vividly remember driving to the grocery store very early one weekend in early 2016 when I heard the song on the radio. I was literally in tears and immediately sent Cyprian the song. Let's just say he sang the song all weekend so we knew it was the one.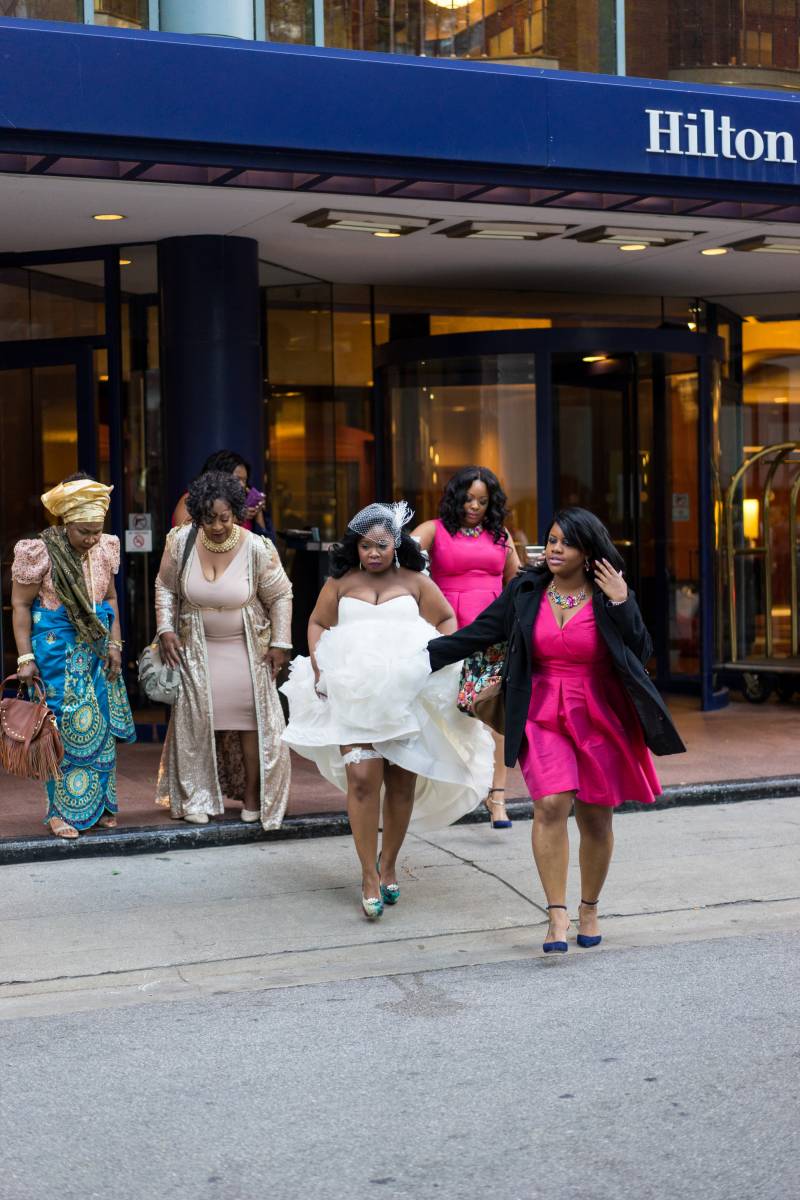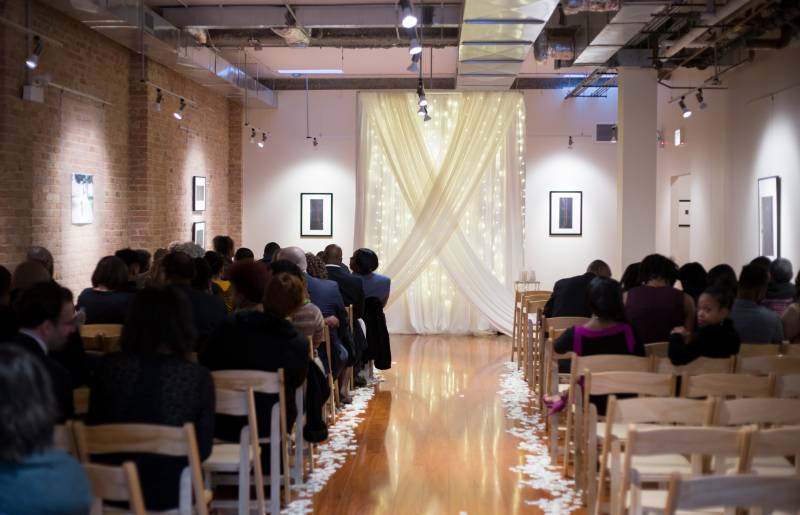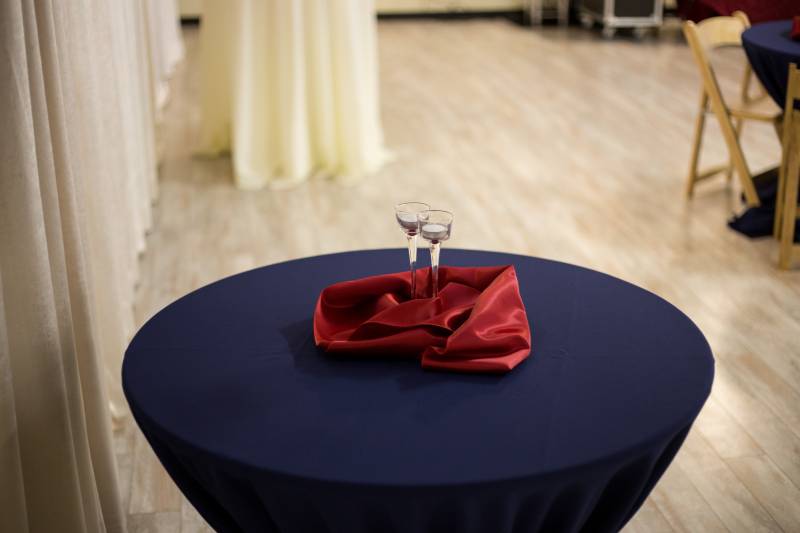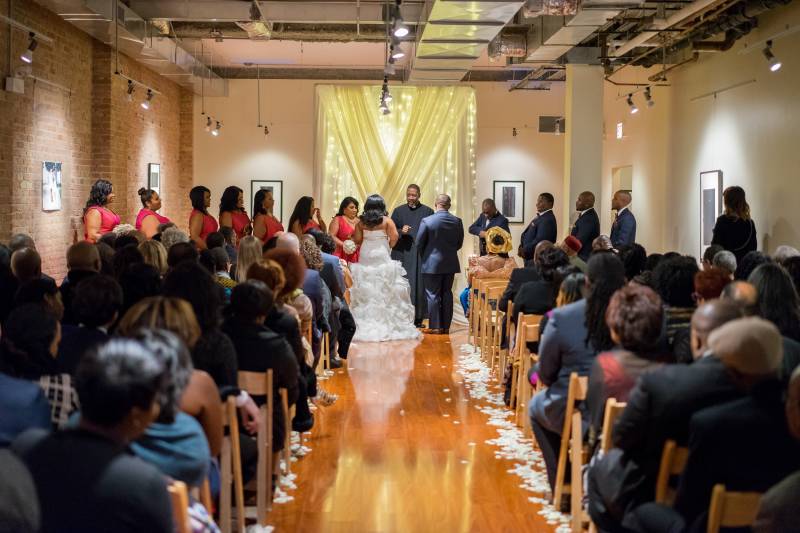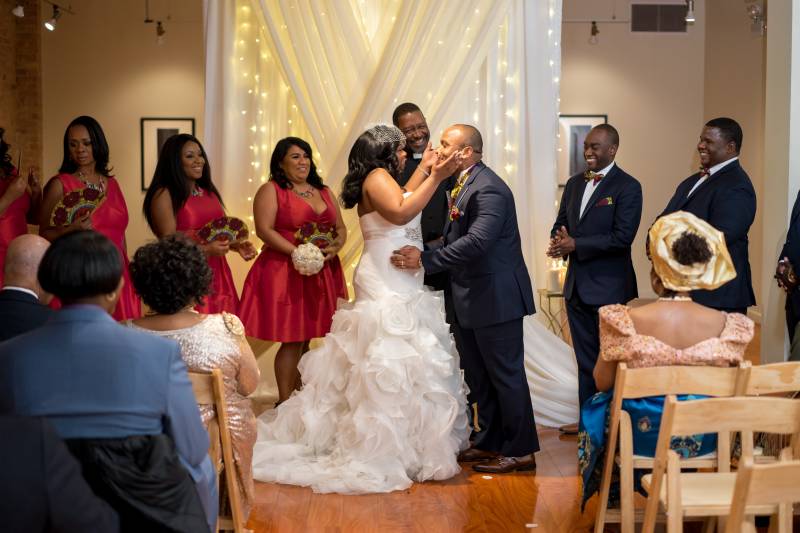 Favorite wedding detail:
Hands down -- the food! It was an Afro-Carribean themed dinner, blending both Nigerian and African American cuisine. We had everything from jollof rice and plantains to curry pasta and jerk fish. It was utterly delectable! The meal was also served family-style to symbolize the "breaking of the bread" between our two families.
What are you most looking forward to as a married couple?
Loving each other unconditionally, expanding our family, living out the vision that god has for our union and continuing to grow together.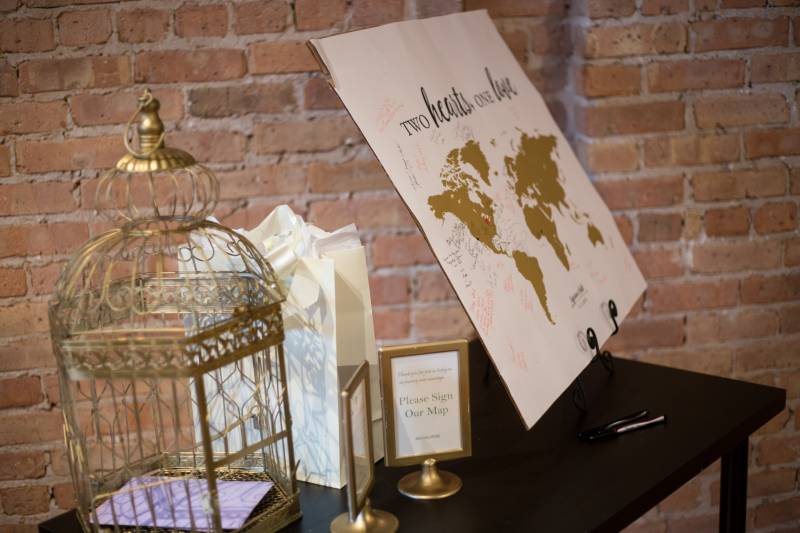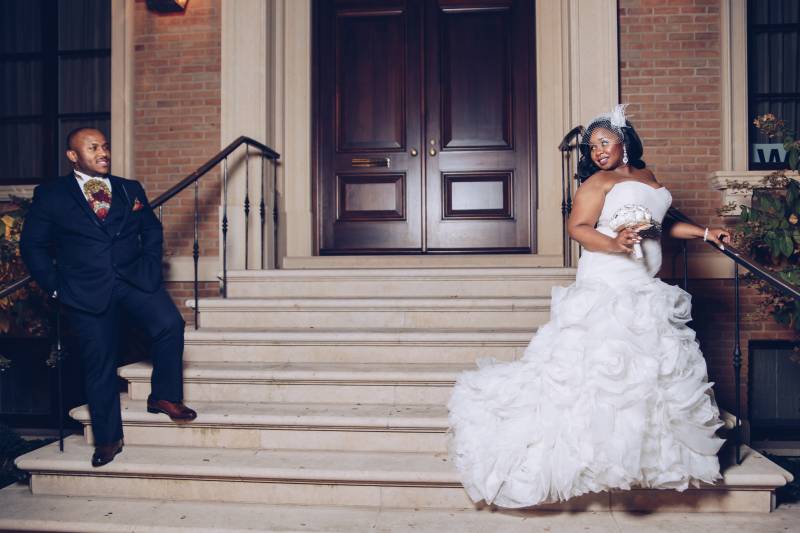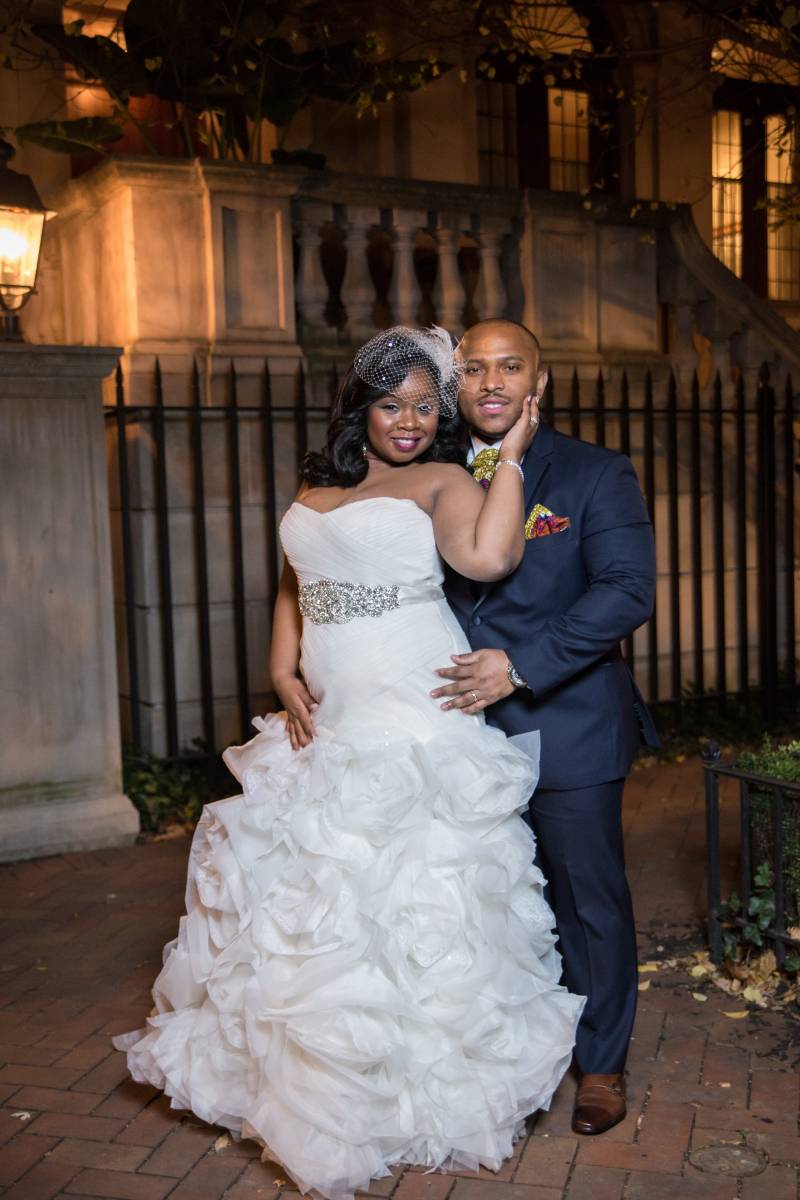 Advice for a Bride and Groom on their wedding day:
Remember that it's all about the two of you and no one else. It's the one day in which you can be selfish and no one should judge you for doing so. Enjoy your day!
Please feel free to include any other interesting anecdotes from your big day:
Ankara fabric was woven into the theme of our wedding: our invitations, my wedding shoes, the groomsmen's bow ties, pocket squares and the bridesmaids' fans.
Congratulations to the newlyweds! We wish you many years of wedded bliss.