If you want to implement some black girl magic into your special day with an alternative twist, then this afro-centric styled shoot is for you. With unconventional details that include leather, motorcycles, and revolutionary t-shirts, we're sure you'll want to show off your feisty bad girl side. We love the red, black and gold color palette along with the traditional place settings and centerpieces. The included catering and violinist were additional details that added a touch of class to the occasion. Take a look at this intersectional styling that was conceptualized and captured by Lisa Haynes of Charmed Life Photography.
For added detail, here is what the Texas-based photographer had to say about creating this edgy neo-soul, melanin poppin' styled shoot.
"The Neo-Soul Bridal Styled Shoot was shot at The Barn at Paradise in Paradise, Texas. In the beginning, I wanted to think outside the styled shoot box for this one, and I had a hard-pressed goal to only collaborate with models and vendors that were like-minded with my vision. In the styled shoot world, there can oftentimes be a lot of similarities, but I wanted this shoot to not only be epic but also be the polar opposite of what people are used to seeing. The inspiration was both edgy and moody with hints of a throwback homage celebrating a neo-soul musical element of sound, feel and even taste. Neo-soul is a style of music from the 90s and is a cross between Soul and Contemporary R&B. I focused on Maxwell and the Dallas native Erykah Badu because they both produced a sound that would lend to that romantic but earthy, gritty and moody under-beat vibe I was trying to achieve."
Shoot location: The Barn at Paradise; Paradise, Texas
Shoot theme: Melanin, Motorcycles and Old School Music
Color combinations: The color scheme was high on burgundy to highlight the different skin tones and complexions of our models. The accent colors were black, cream and a touch of gold for an elegant romance. Each vendor was tasked to incorporate the color scheme in their contribution and they did not disappoint.
Favorite detail: Seeing the models faces when they realized they'd be modeling the pre-bridal look in the melanin t-shirts and tutu skirts. You could see their confidence and pride shine through in the images.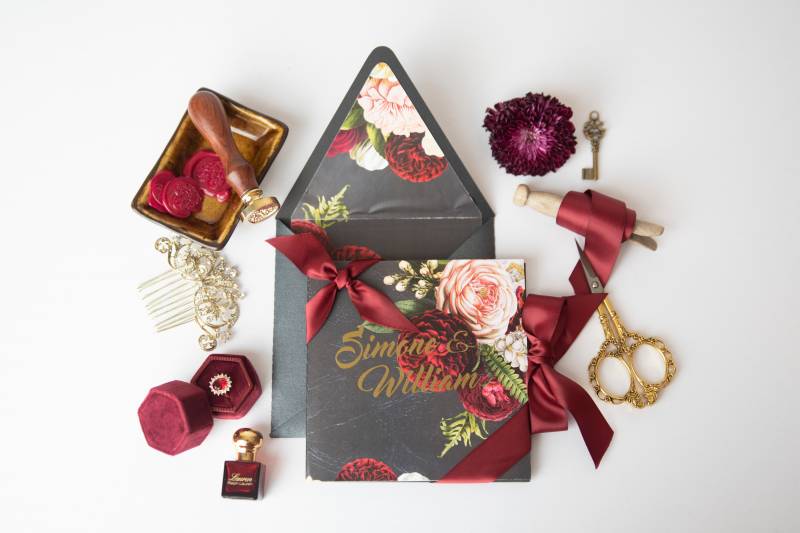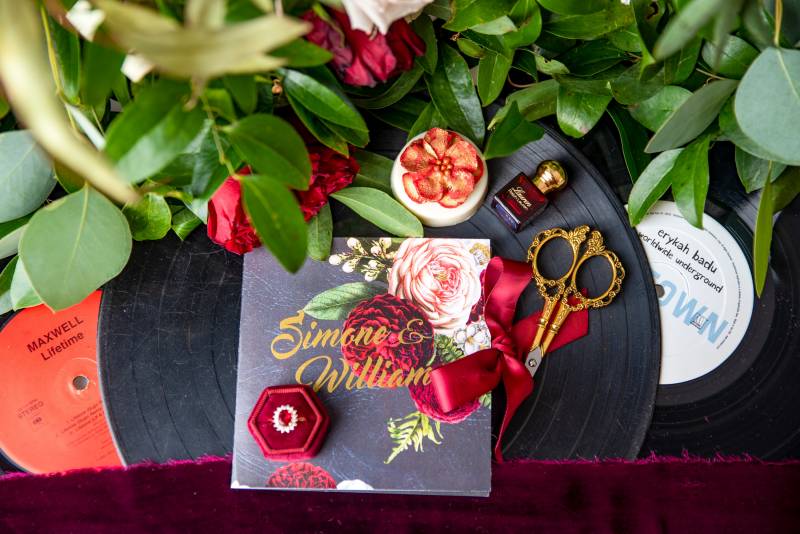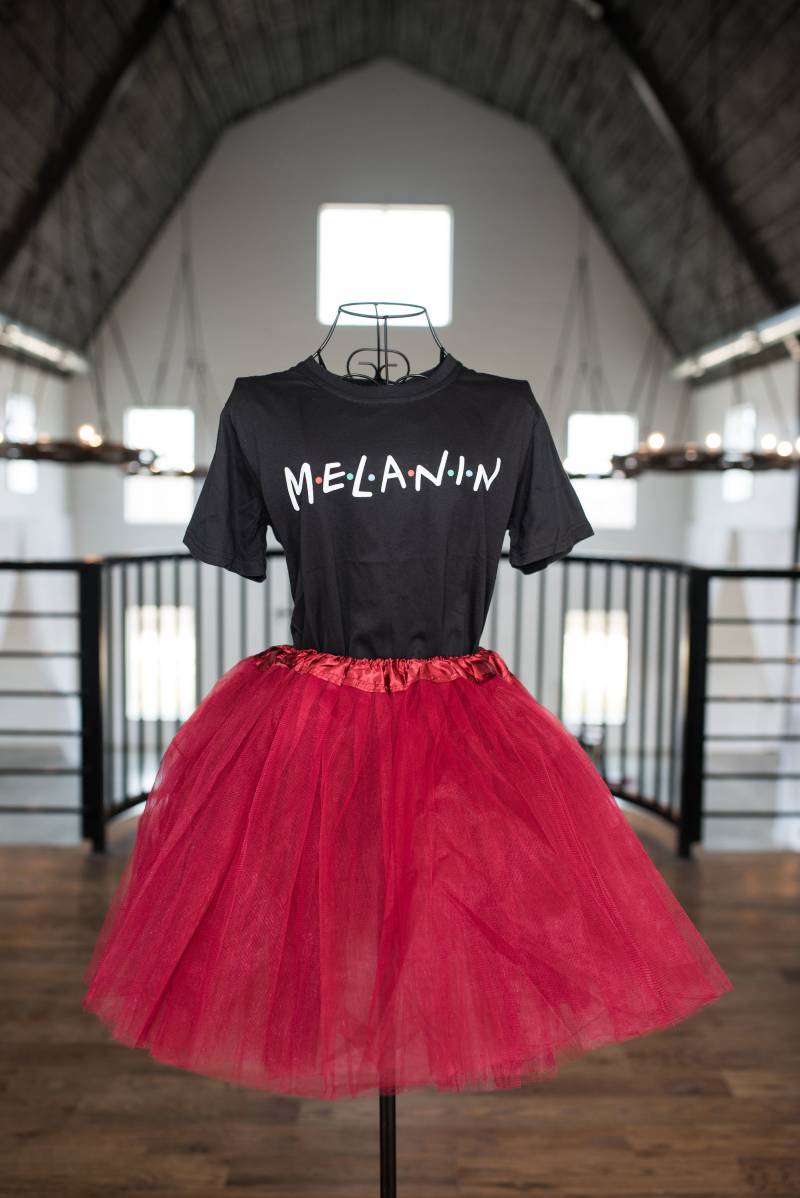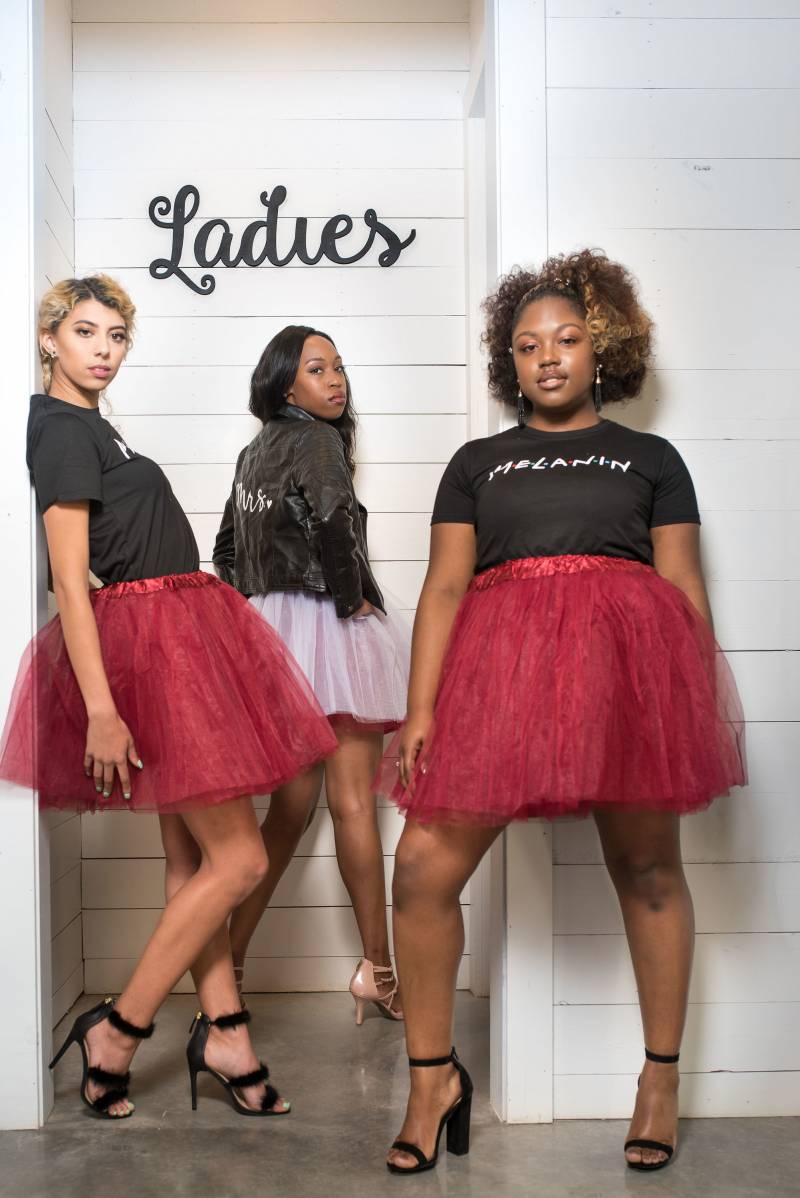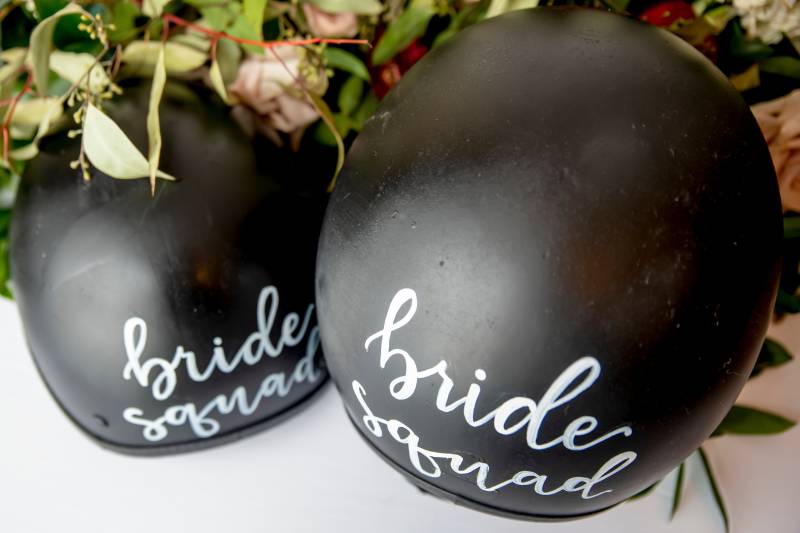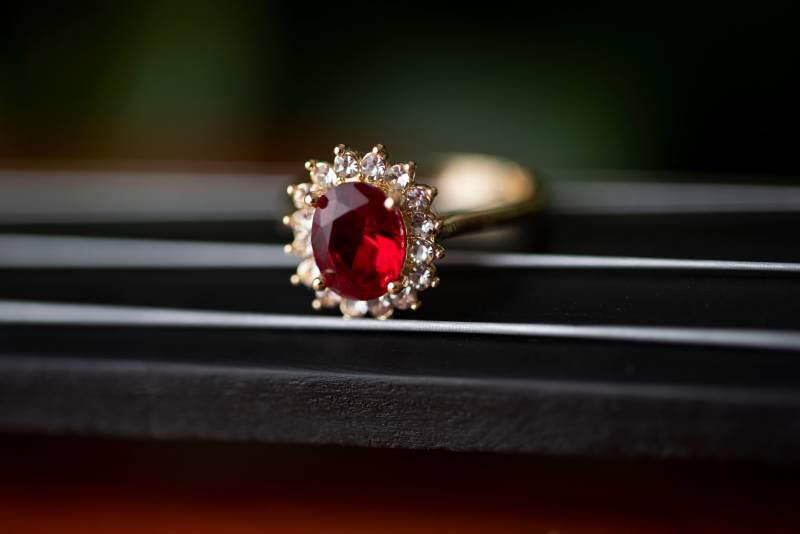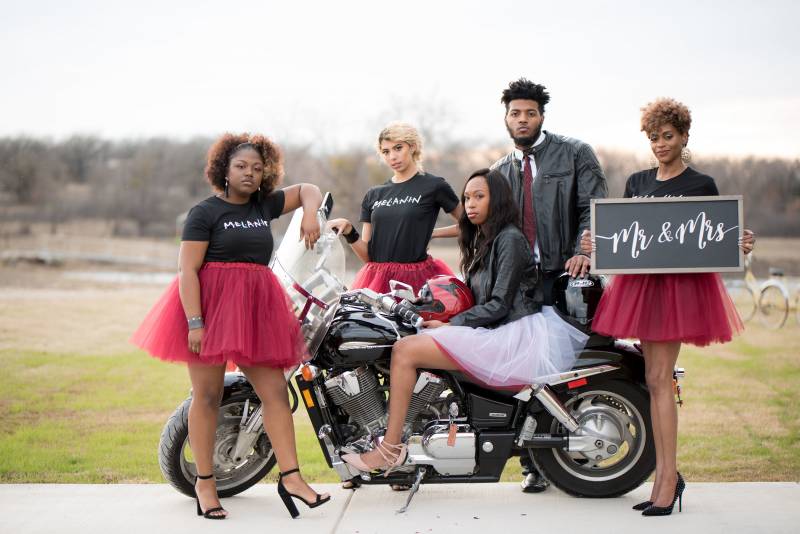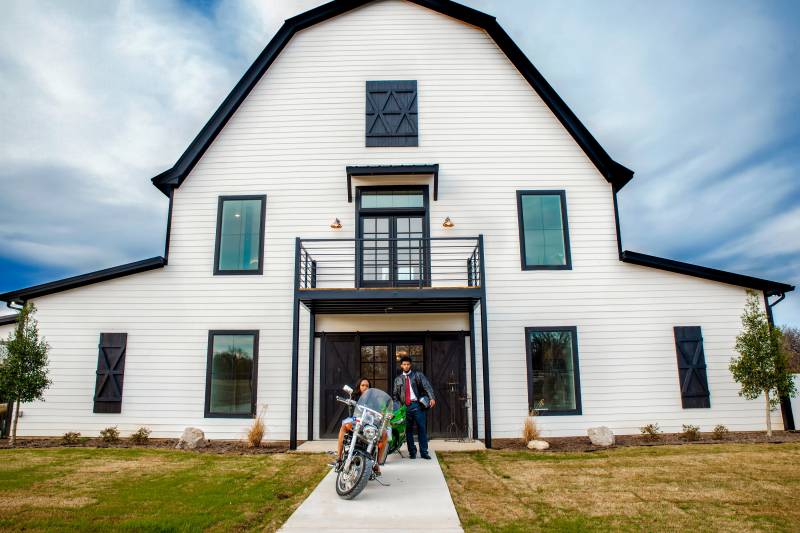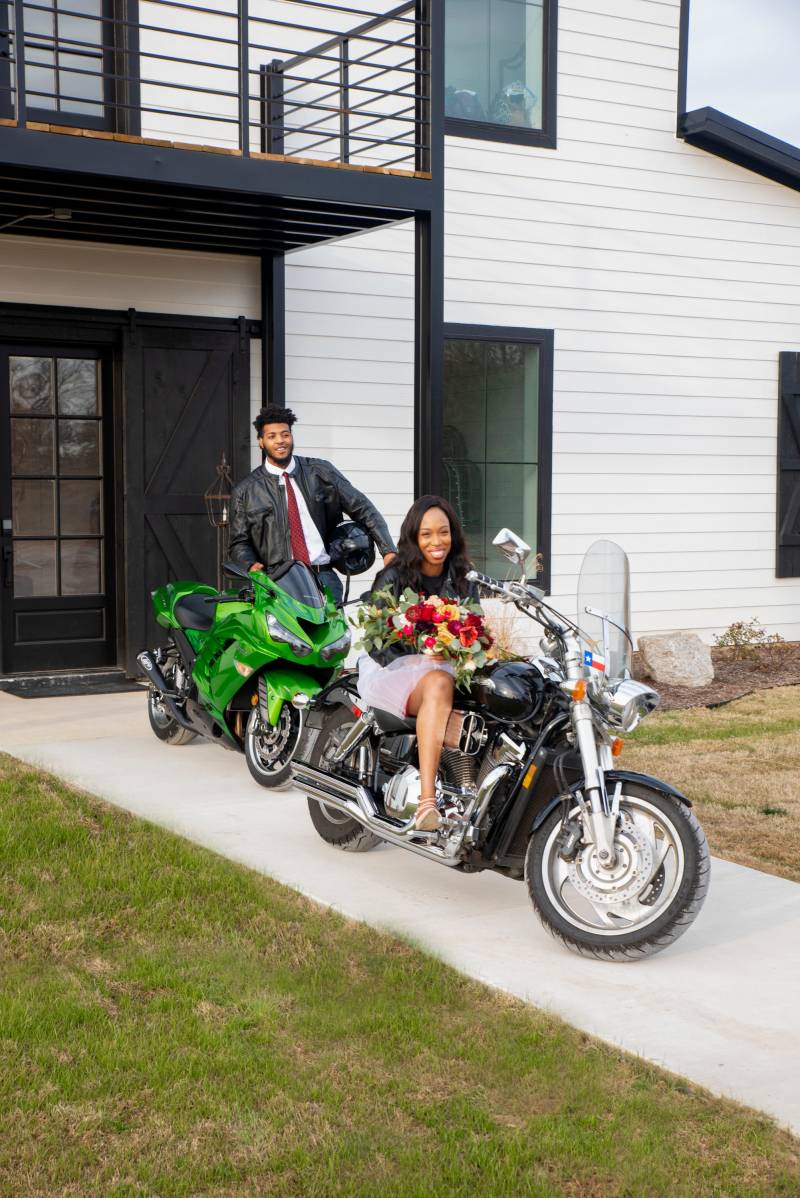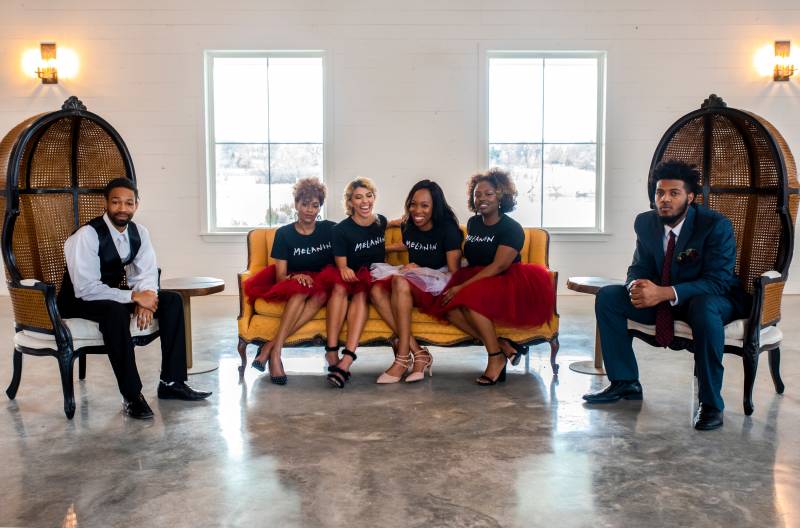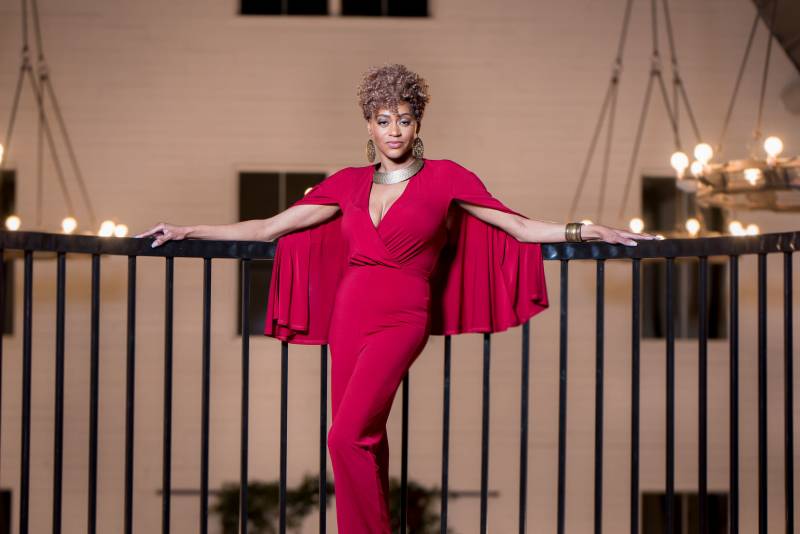 Decor Details:
Linens:
The event planner, Callie Gray Weddings and Events, took inspiration directly from the mood board and draped the sweetheart, cake and head tables with black cloths and burgundy table runners. The decorative napkins provided simplistic elegance in an impactful way. She also sourced a large wooden farm table that paired well with the venue, and she lined it with gold Chiavari chairs from 5 Star Rental.
Centerpiece Description:
Our florist did an amazing hanging installation over the two large sliding barn doors. The elevated centerpiece on the head table utilized southern smilax and lush luxe specialty blooms that people don't typically see. The bridal bouquet wasn't a typical round one, but instead, was an engaging and elongated design. The sweetheart table was adorned by southern smilax with complementing blooms from the bride's bouquet. Some of the blooms and garlands included: Ranunculus Clooney, Hydrangea, Chocolate Cosmos, Rose Garden Assortments and a variety of Eucalyptus garlands and Bay Laurel Green.
Place Settings:
The event planner, Callie Gray Weddings and Events, took inspiration directly from the mood board and used gold sunflower rimmed chargers with matte ridged black dinner plates and matched it with matte flatware and traditional stemware.
Stationery:
Menu cards, place cards and an edgy full stationery suite that heavily supported the color scheme with black, leather textured paper and gold foil lettering and trim. It tied together with wide burgundy silk ribbon, which was incorporated into the design by Giavonni French of Black Paper Creative Studios.
Please share unique details from your shoot:
Our canvas was gifted by the owners at The Barn at Paradise. Blain and Lisa Stephenson opened their amazingly beautiful and brand new venue to us, so we were able to have the run of the house.
We had two fashion designers. Brani Ganz of Isla Atropa DC was charged with creating the centerpiece cream-hued bridal jumpsuit with a deep plunge neckline and a winged arm that in theory would fly back as our bridal couple escaped into the night on their getaway motorcycles. Karen Bullock, an Etsy Designer, created the bridal party pre-look with the burgundy tutu skirts for the bridesmaids and dual-layered burgundy and pale white tutu skirt for the bride. Melanin printed shirts were paired with the skirts because their "melanin was poppin'" as the saying goes.
In another subtle element, the bride was sporting a light leatherette jacket that said "Mrs." on the back, which was hand-painted by calligraphy artist, Sarah Lott of Meet Me Lettering. Sarah also tattooed the back of our bridesmaid motorcycle helmets with, "Bride Squad."
The cake maker, Kara Nelsen of Kara's Bake Shoppe used the stationery suite design as a muse and artistically painted the burgundy floral pattern on a layer of the cake that was matte black with geometric shapes and also a gold textured dividing layer.
Chef Jasmin Upchurch brought the soul with her creative culinary flair and various twists on tapas plates. She created familiar southern entrees with a new spin that was both surprising and mouthwatering with flavors. There were Caprese salad skewers and cajun seared shrimp shooters, just to name a few.
The model, hair and makeup artist team did an outstanding job. LaToyia Goodman, Melanie M. King and Cassie Daniel created dynamic looks on each model, which aligned the symmetry and blended colors that were cohesive with the theme. The models each played an important role in how this shoot came together. They stayed in character the entire time and really embodied the moody and edgy essence of this non-traditional bridal styled shoot.
And the last, but certainly not least of our supporting cast was our young violinist Savannah Harp, who serenaded our bridal couple with the smooth sounds of vibey neo-soul tunes throughout the evening.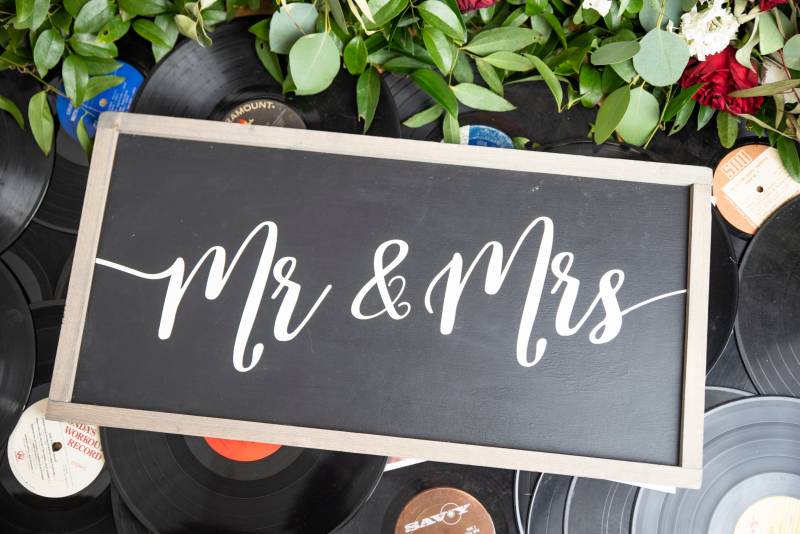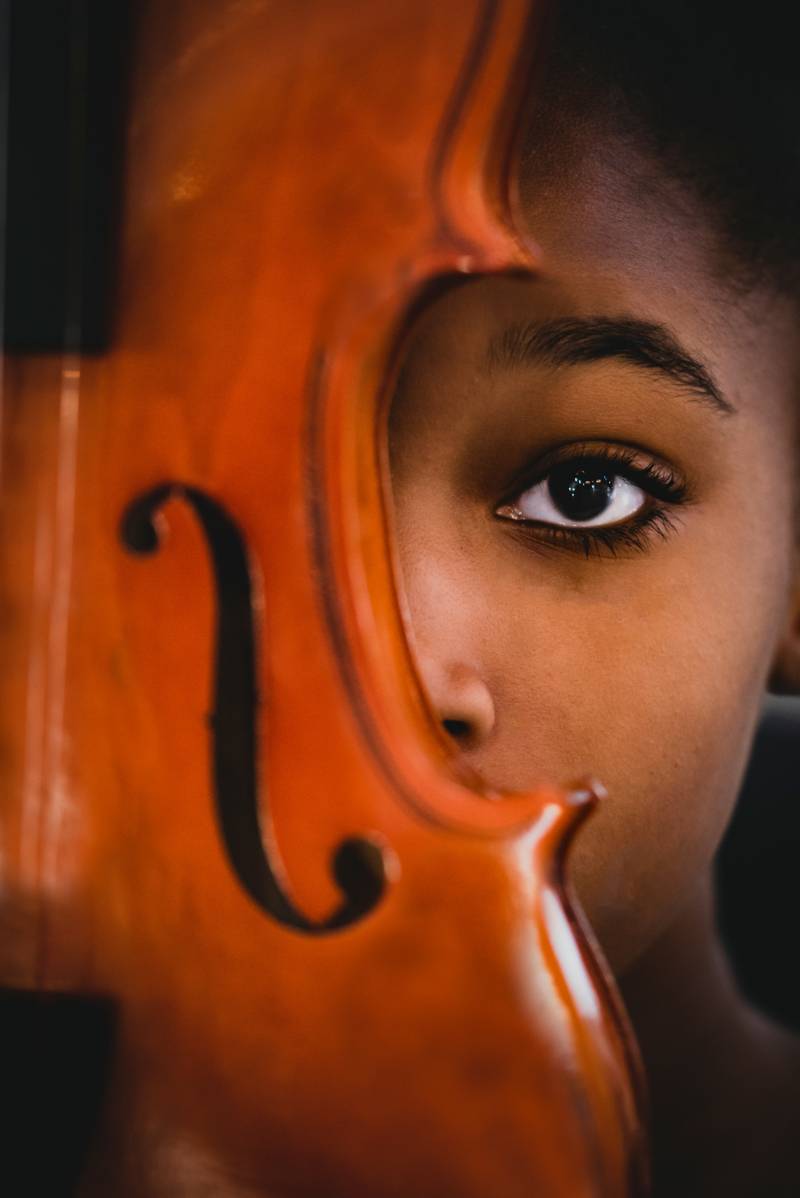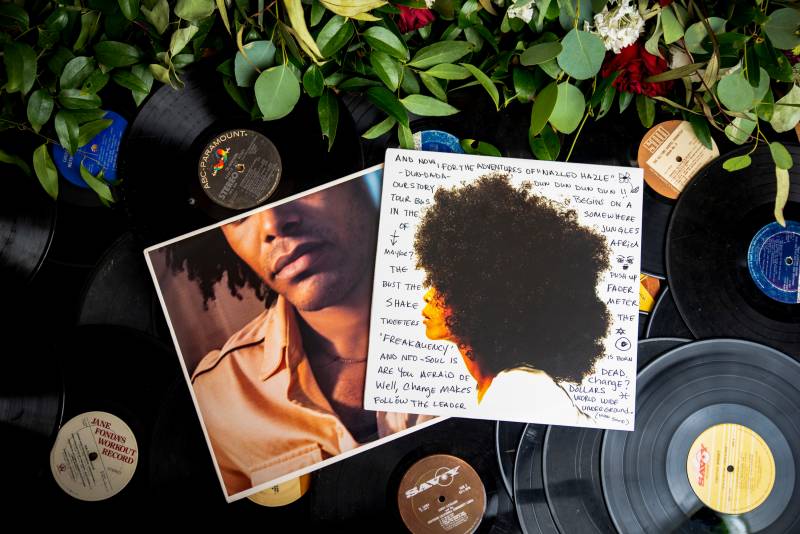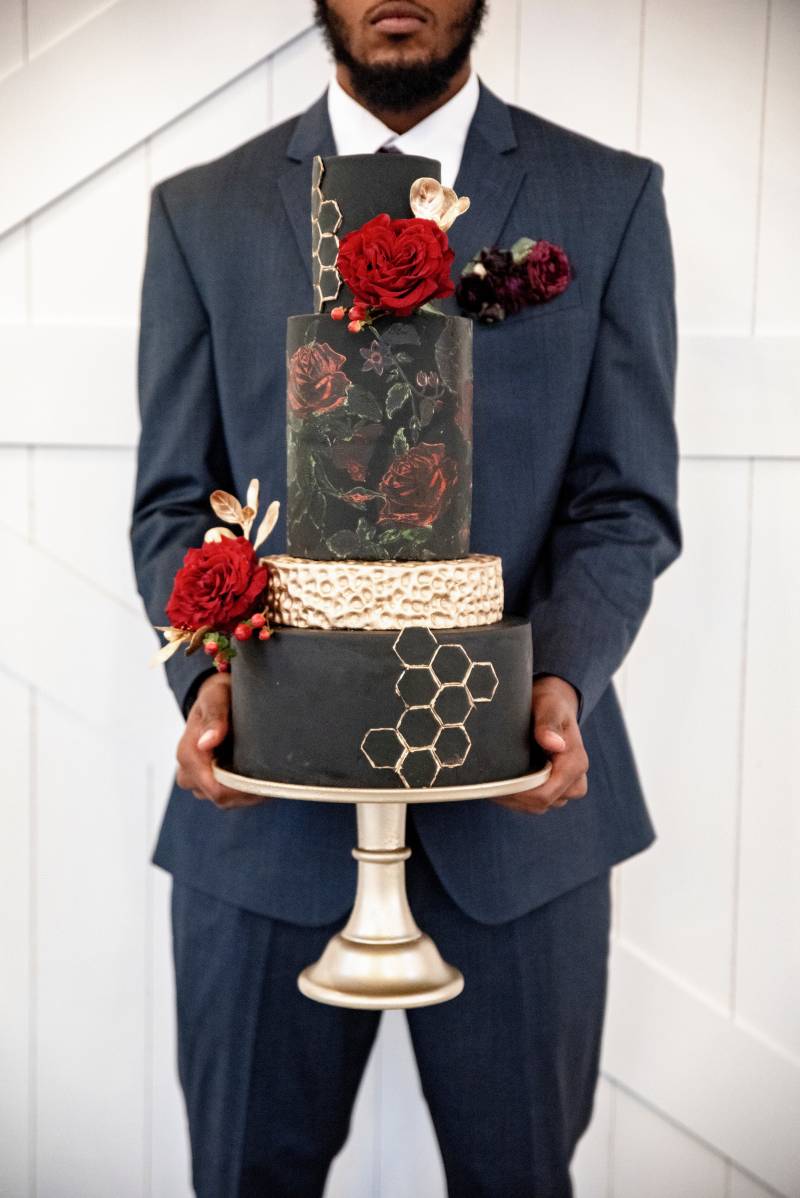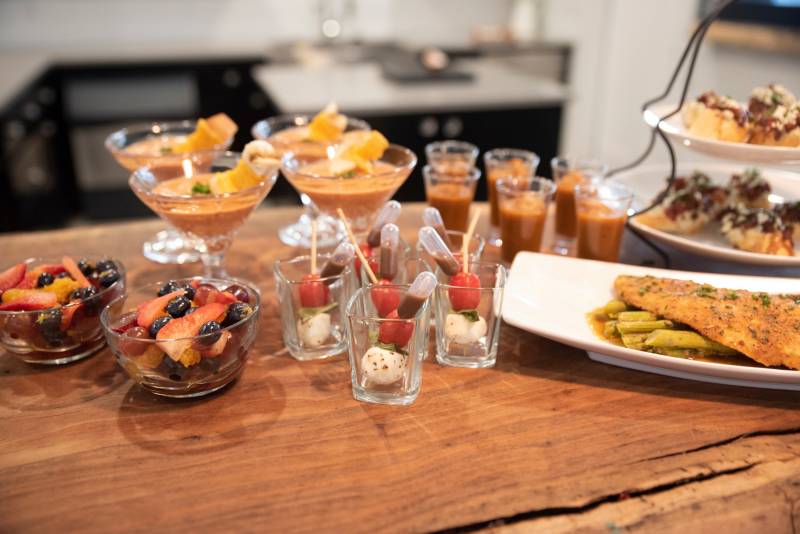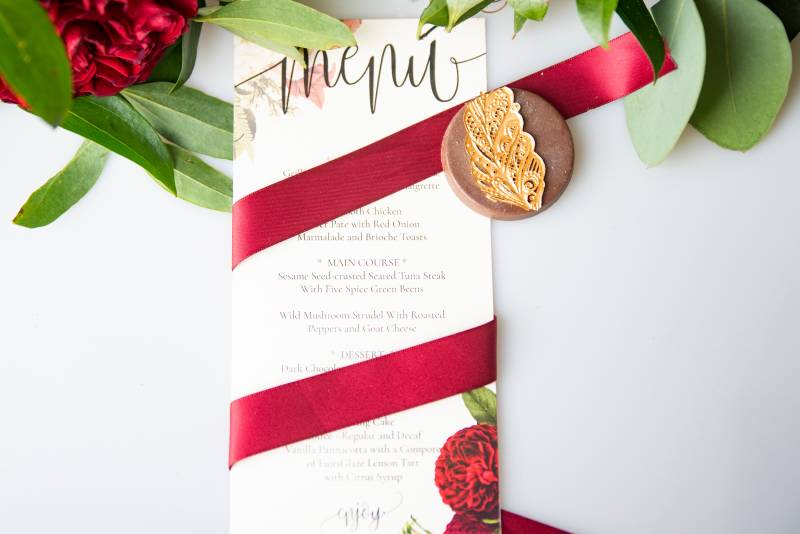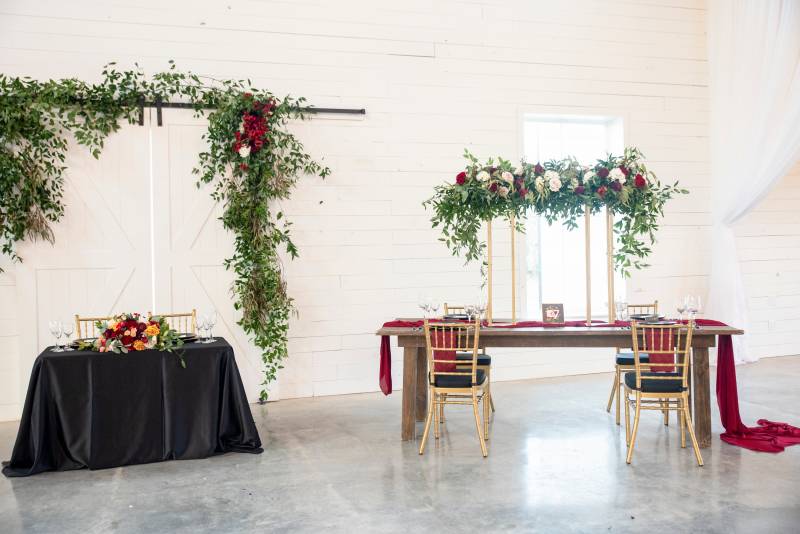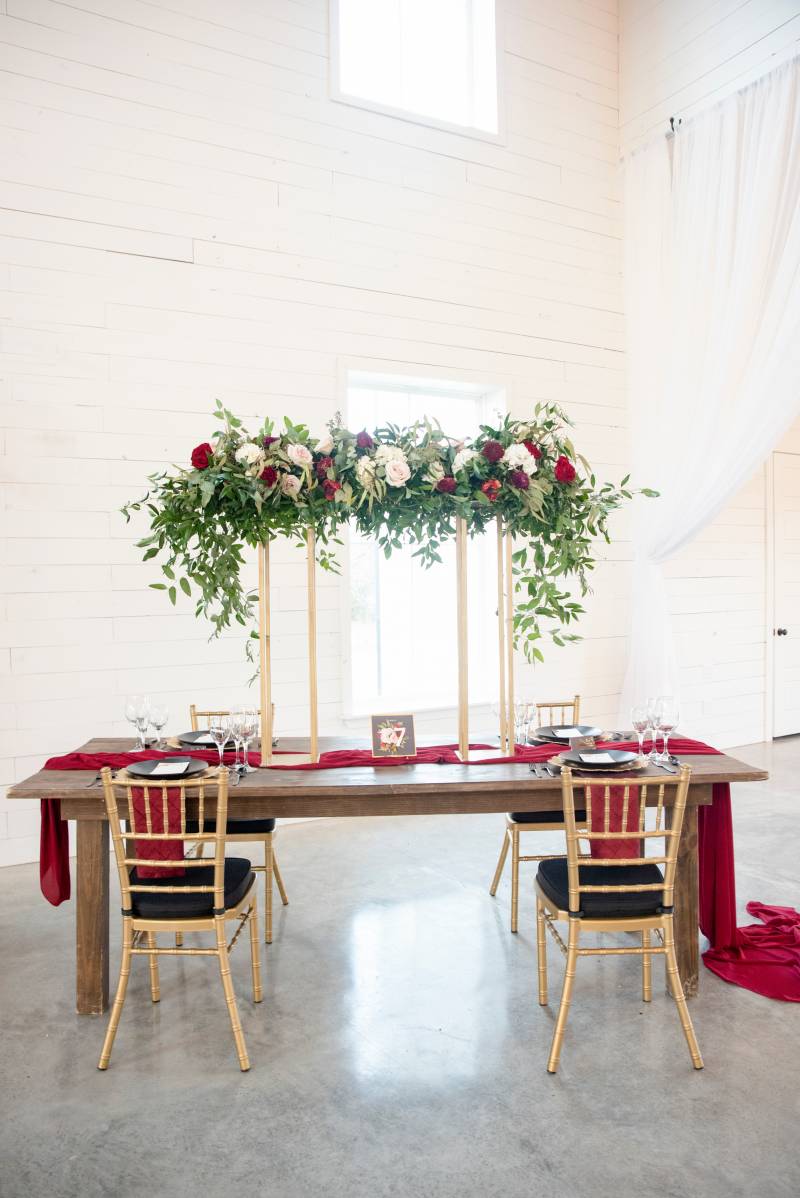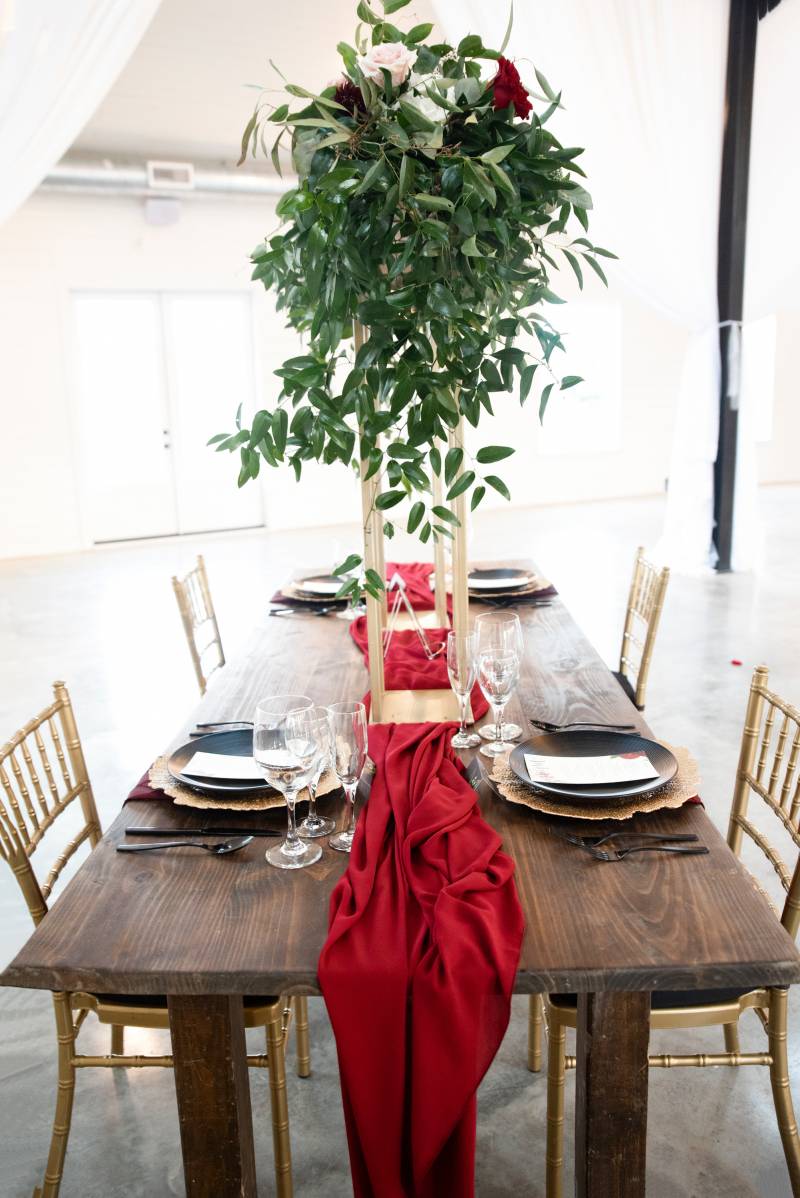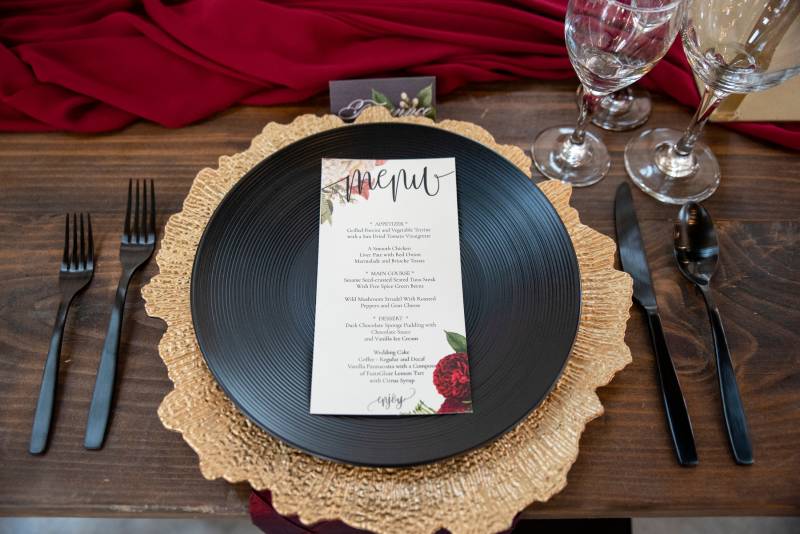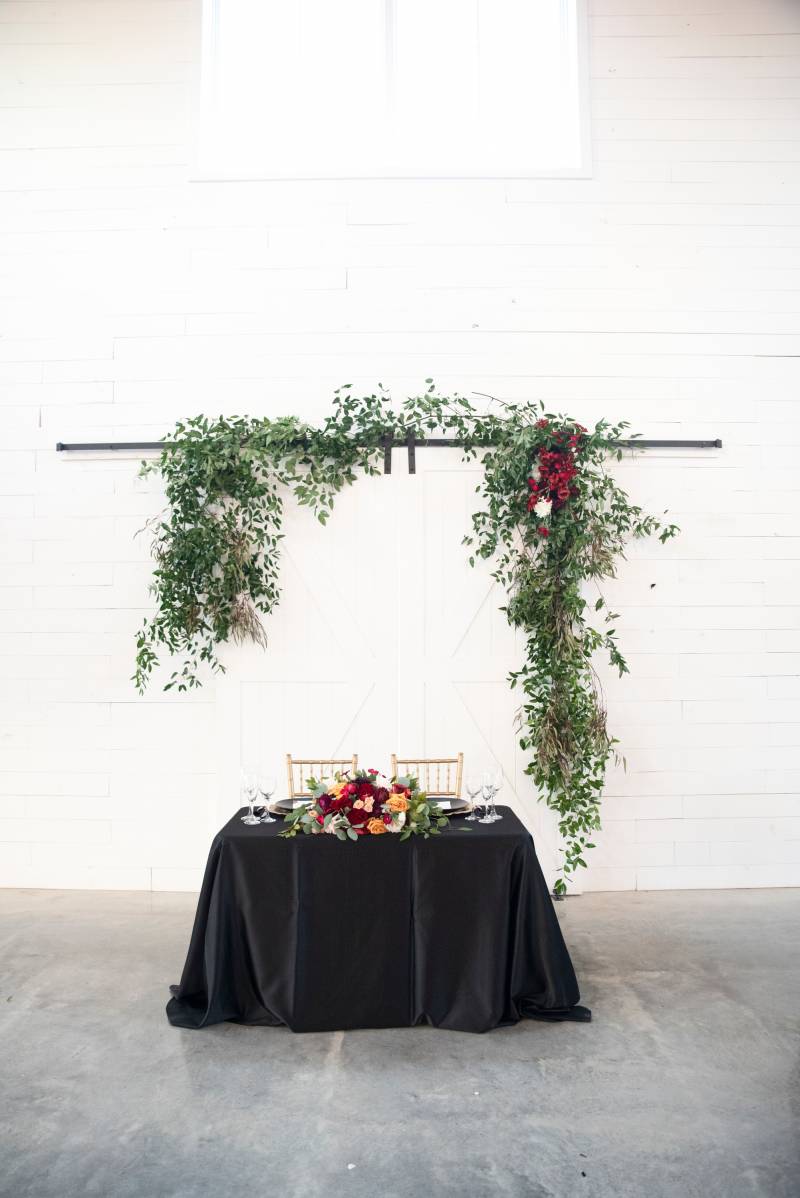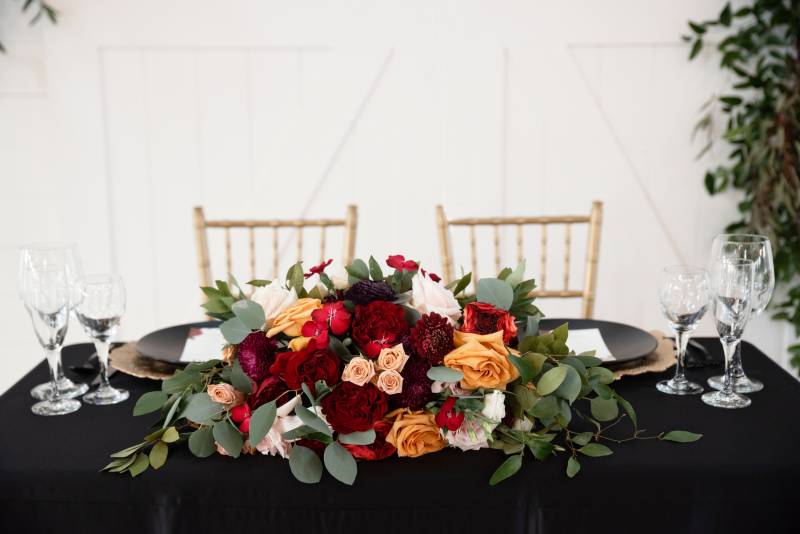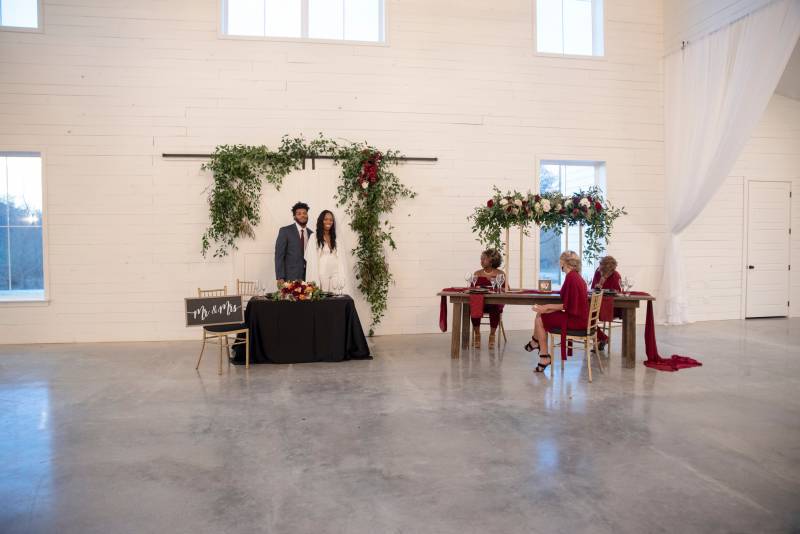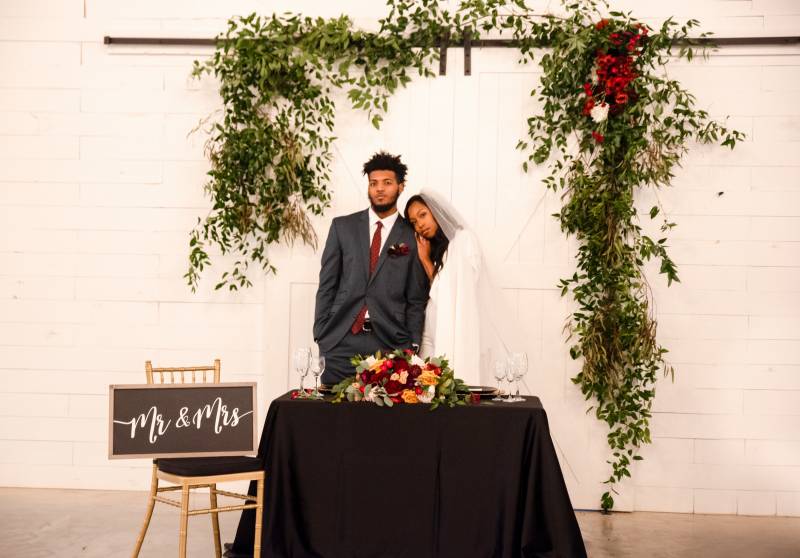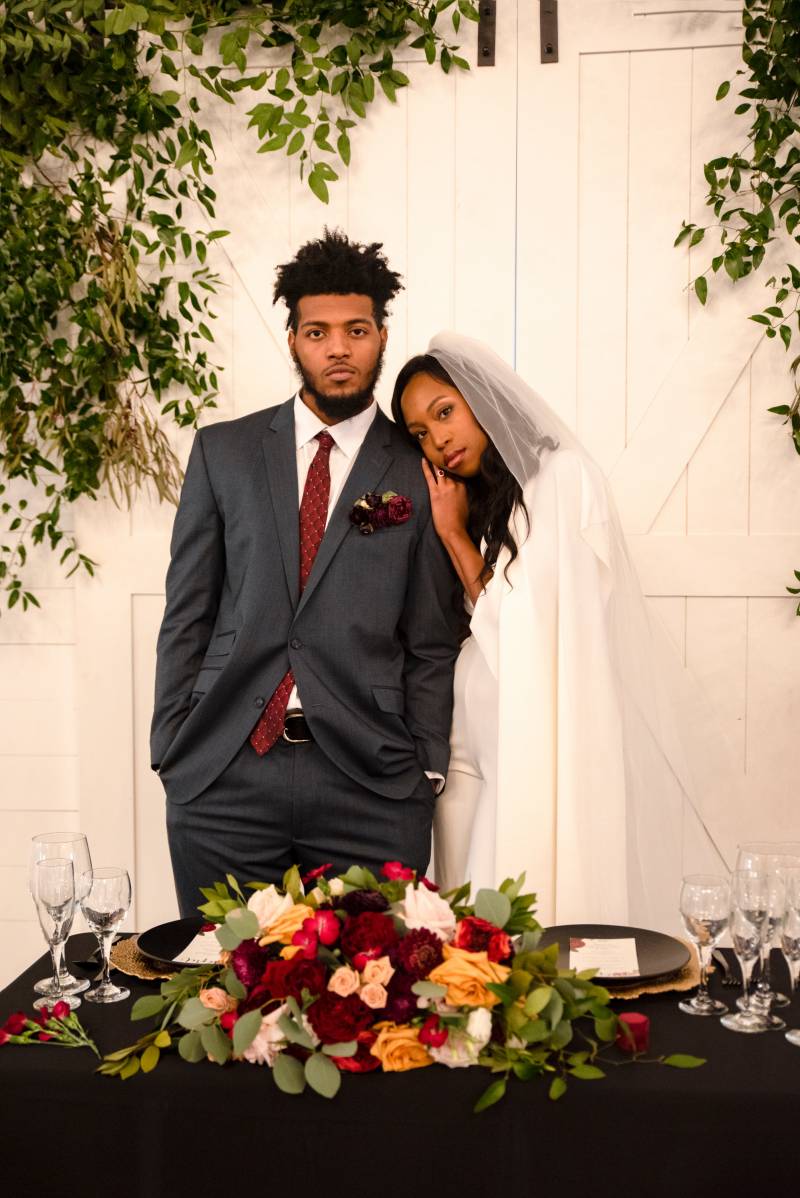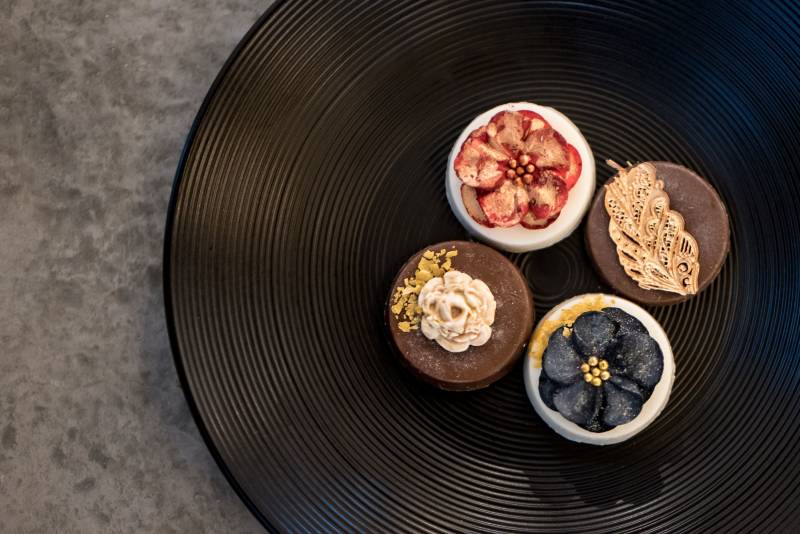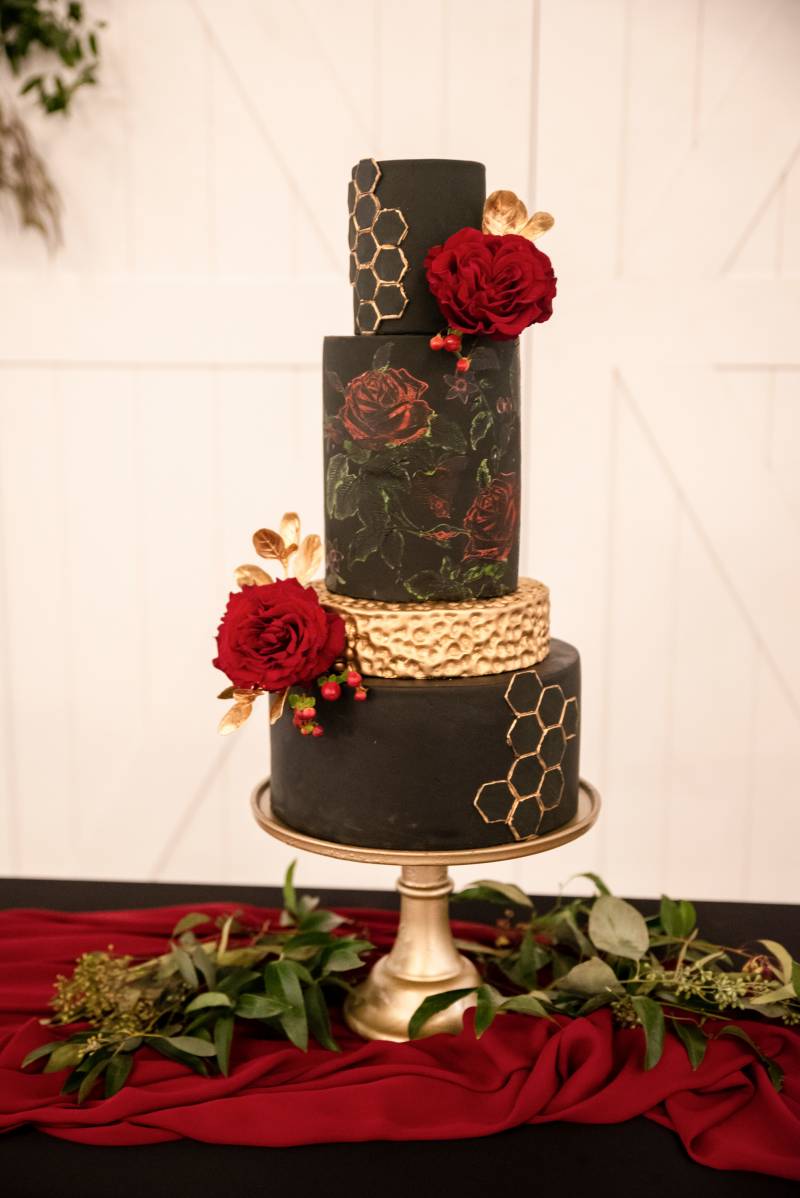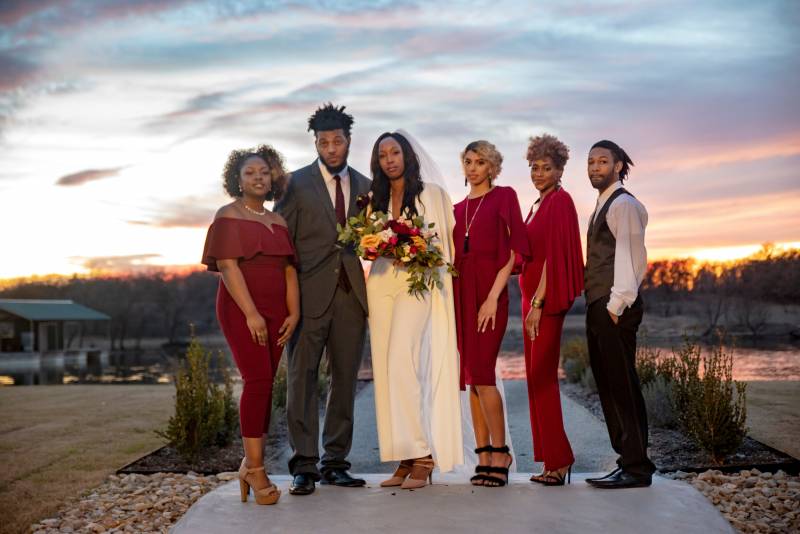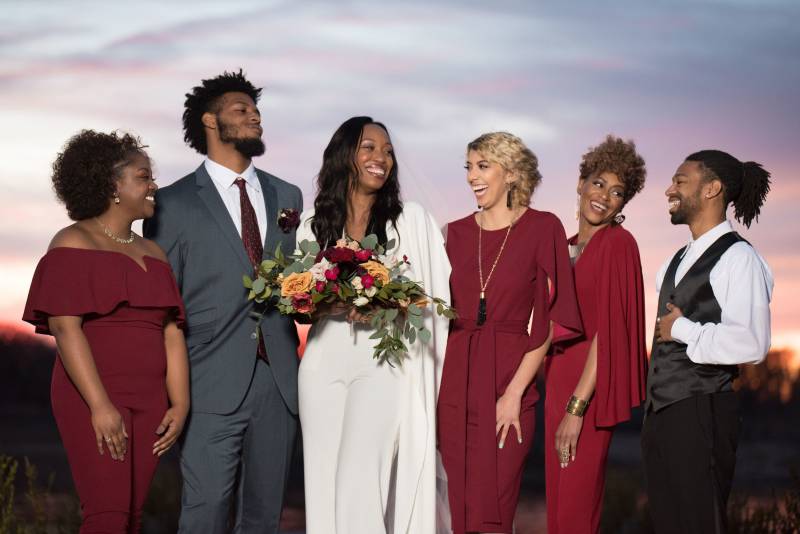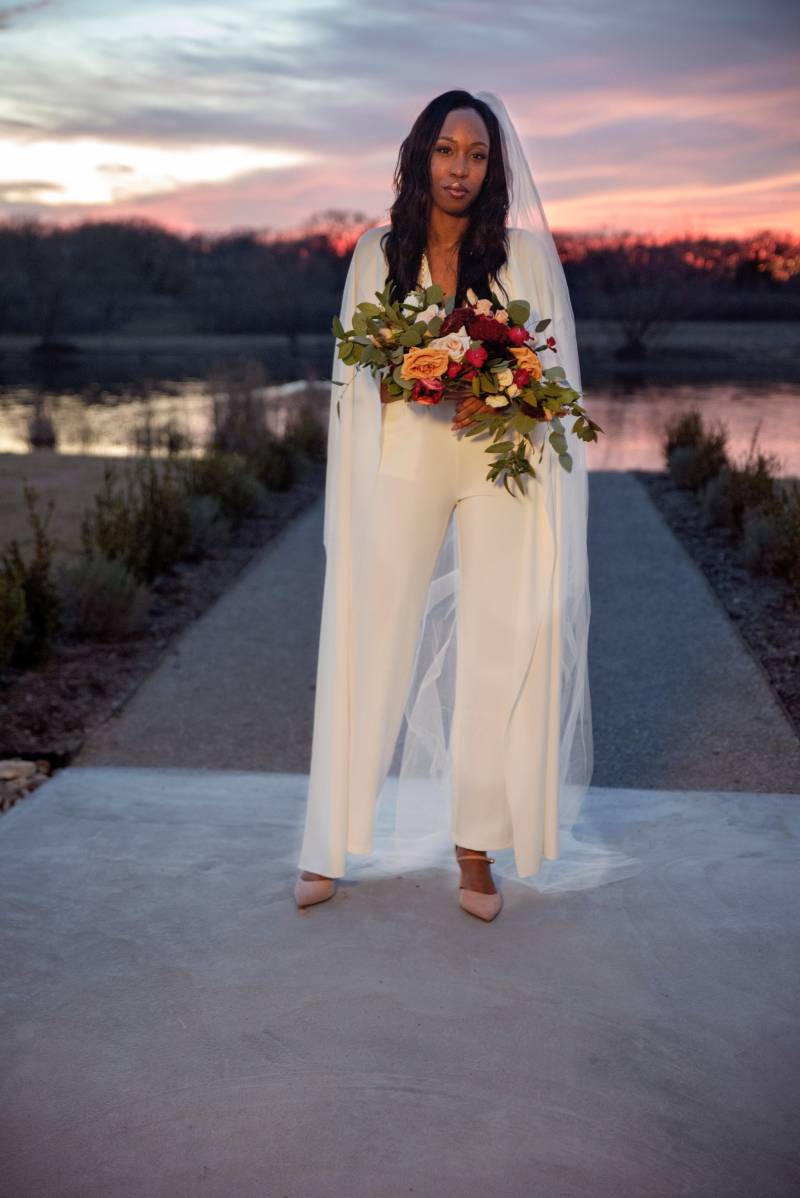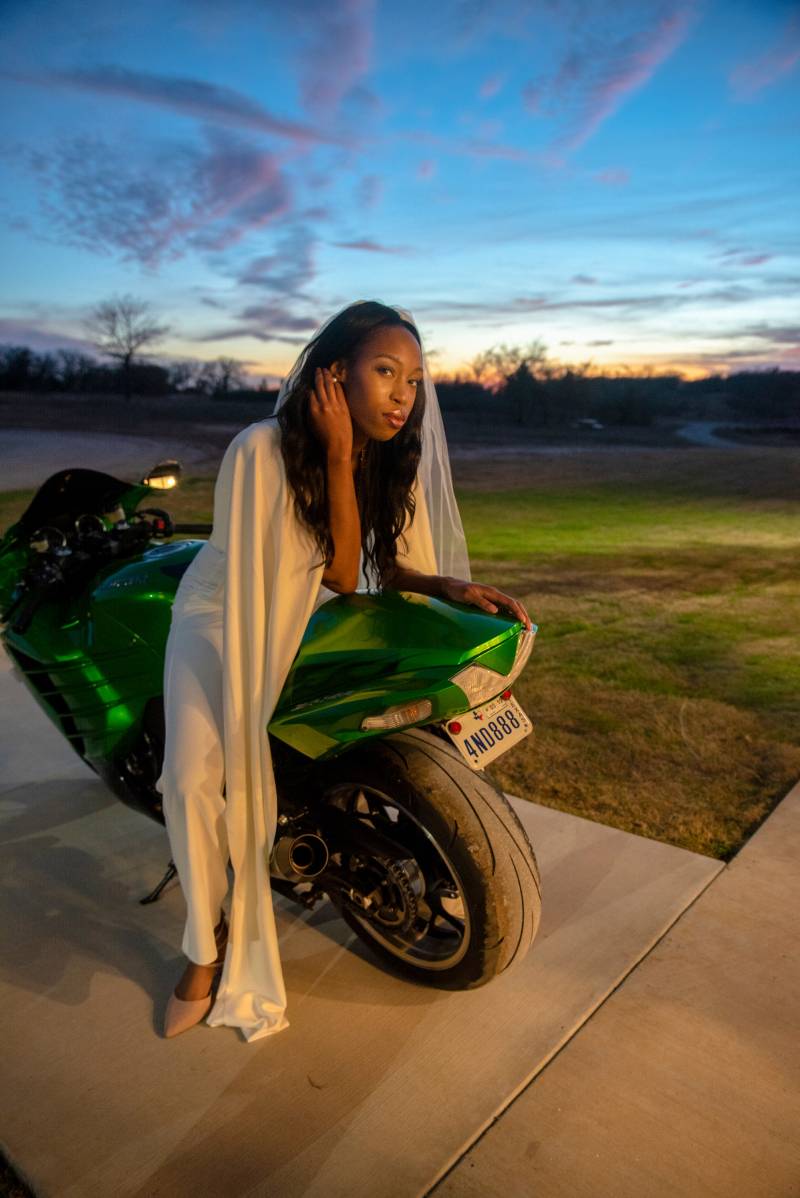 We can't get enough of this gorgeous styled shoot. Share your favorite details in the comments below.