Miranda and Mario first met because of the age of social media. Through Twitter, Mario first saw Miranda via a mutual friend of theirs who retweeted Miranda's Tweet onto Mario's Twitter timeline back in January of 2013. Mario thought Miranda was one of the most beautiful women he had ever seen and decided to connect by following her. Miranda followed back that same day. After a month of a few positive public conversations on Twitter, Mario decided to take the leap of faith and send Miranda a private message to exchange phone numbers. Since that very moment on February 27, 2013, Miranda and Mario have been texting each other with love in their hearts. Now, this pair is happily married after joining hands with a modernly elegant wedding at the Aria in Prospect, Connecticut. Check out their special day, captured by E. Henigan Studios Photography.
Bride's full name, age, and occupation: Miranda Stephenson, 27, Account Executive
Groom's full name, age, and occupation: Mario Hines, 31, Youth Development Professional. Business Owner
Place of residence: Boston, Massachusetts
Wedding date: May 11, 2017
Wedding location: Aria, Prospect, Connecticut
Wedding theme: Sophisticated and Glamorous
Honeymoon Destination: Puerto Rico and a tour of Europe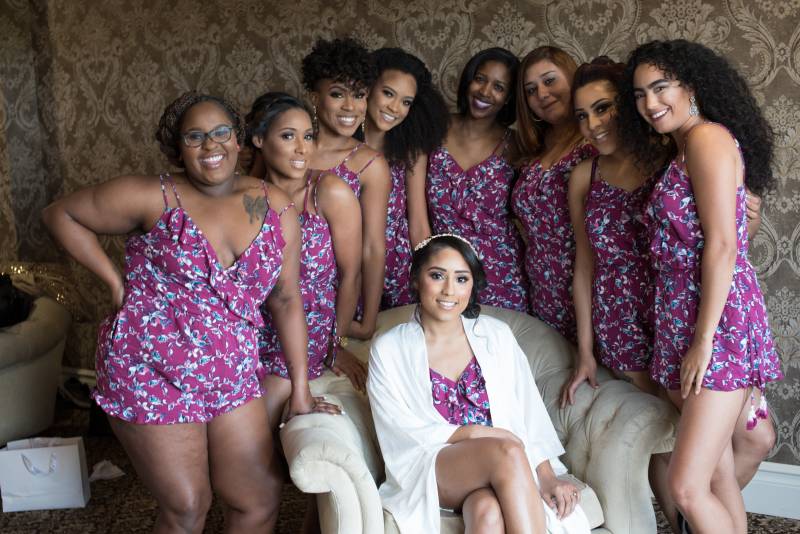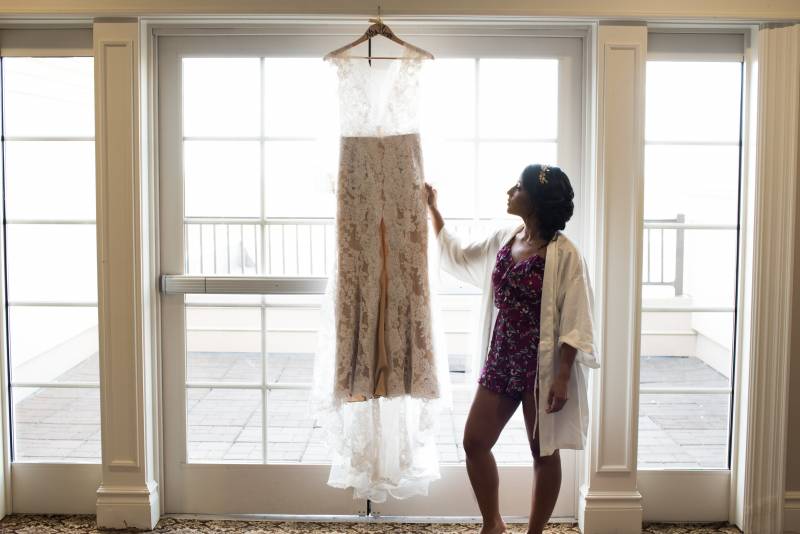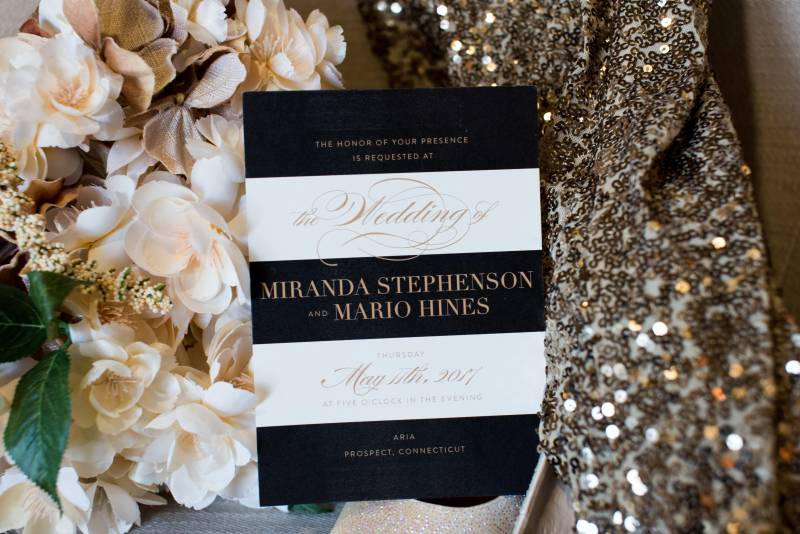 Engagement story:
Mario proposed to Miranda on April 30, 2016. April is a very important month in Miranda's life and, subsequently, very important in Mario's life as well. April happens to hold in it Miranda's birthday, and her mother's birthday, as well as Mario and Miranda's dating anniversary. These things considered, Mario planned a surprise engagement proposal in Miranda's childhood home in Connecticut, where her mother still lives. Family is very important to Miranda and her family so Mario kept the proposal a surprise for everyone, except for a select few under the guise of a surprise birthday party for Miranda's mother. Mario invited his mother and brother and flew them in from Detroit as well as Miranda and Mario's close friends to take part in the event. Mario's close friends, mother, and brother were the only ones who knew of the proposal. The plan went off without a hitch and as Mario and Miranda entered the house for the "birthday party," Mario got down on one knee and the surprise was truly underway. It was a great moment!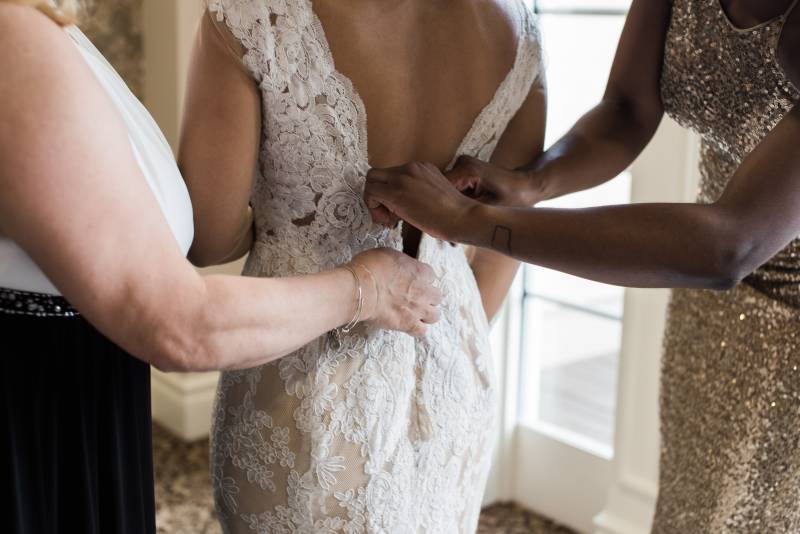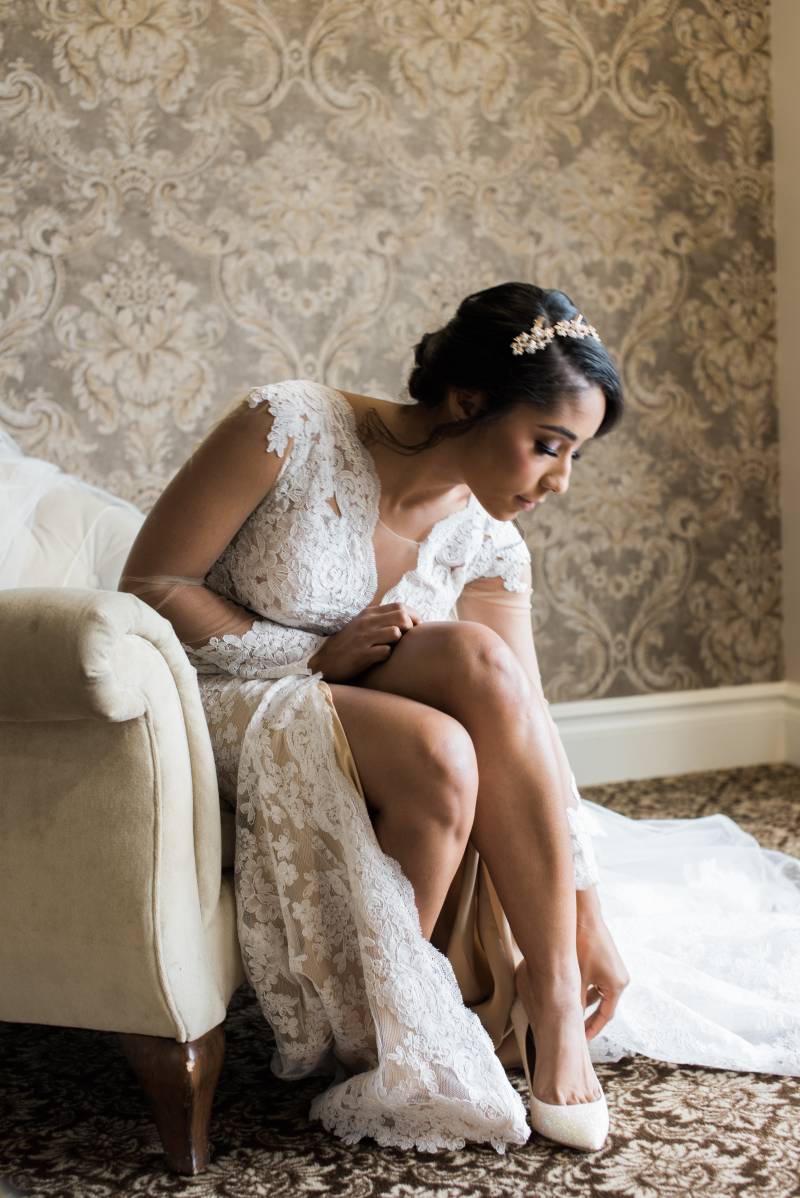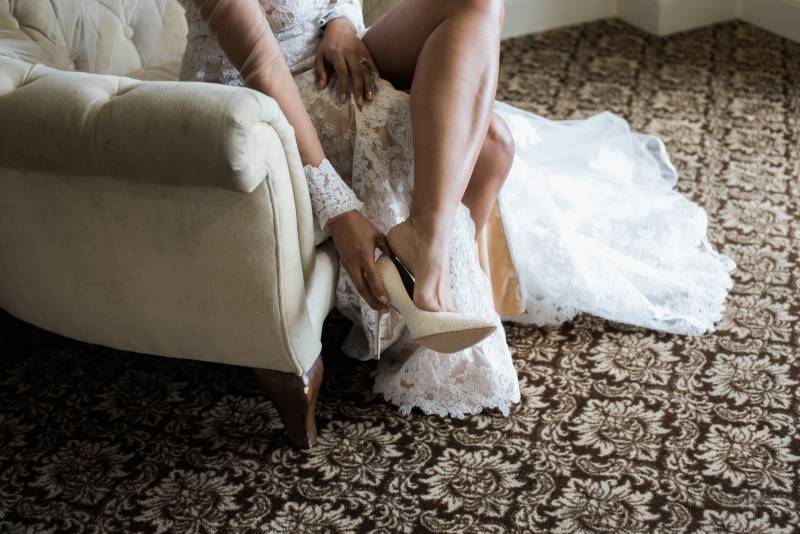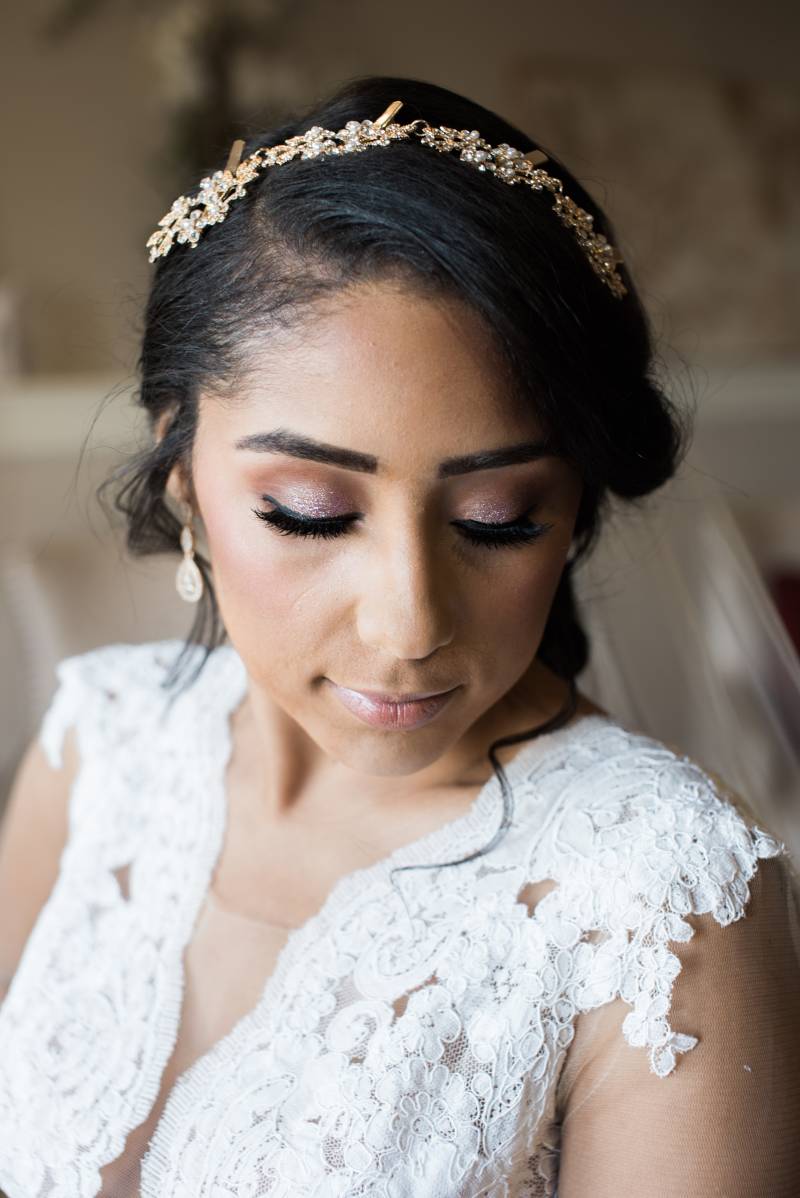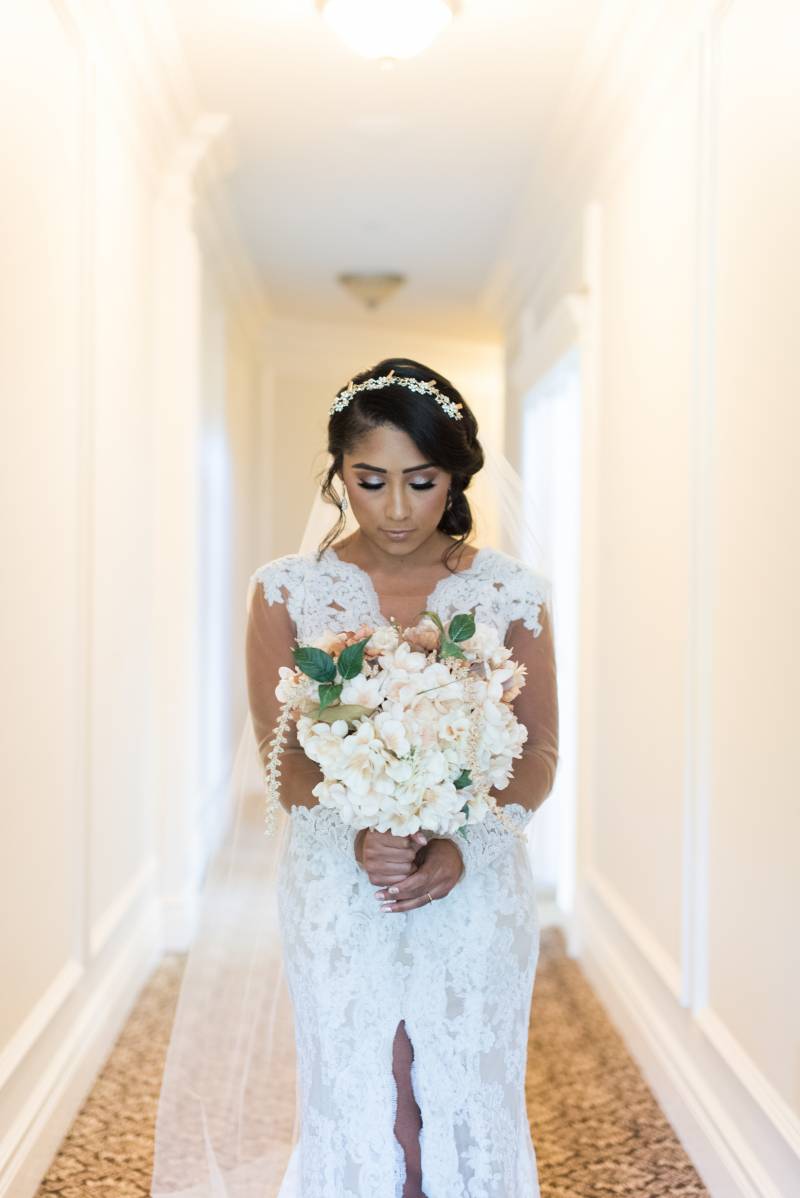 What makes your love special?
Our love is special because it has always been intentional. From the moment we met, we knew that there was a purpose for our union, and that has steered us towards a vision of building a life together. We love that we encourage each other to grow as individuals but also as a couple, that we encourage each other to use our gifts for a greater good, and that we are able to connect on our common Christian faith.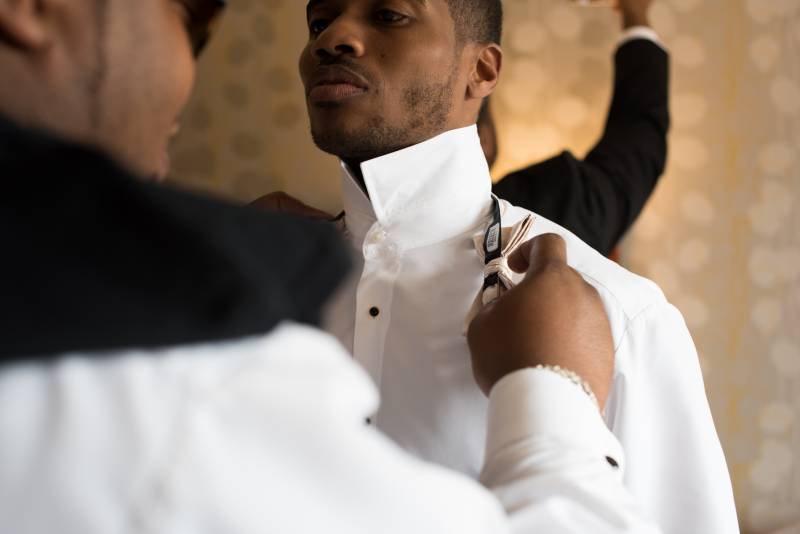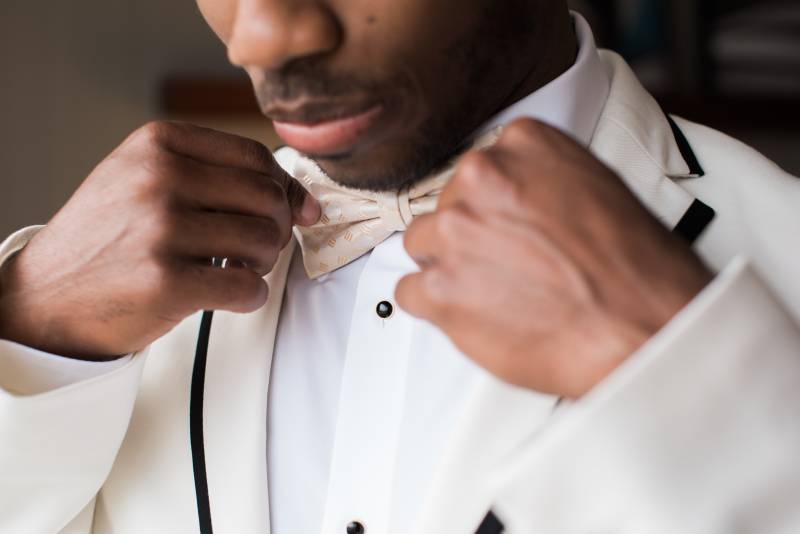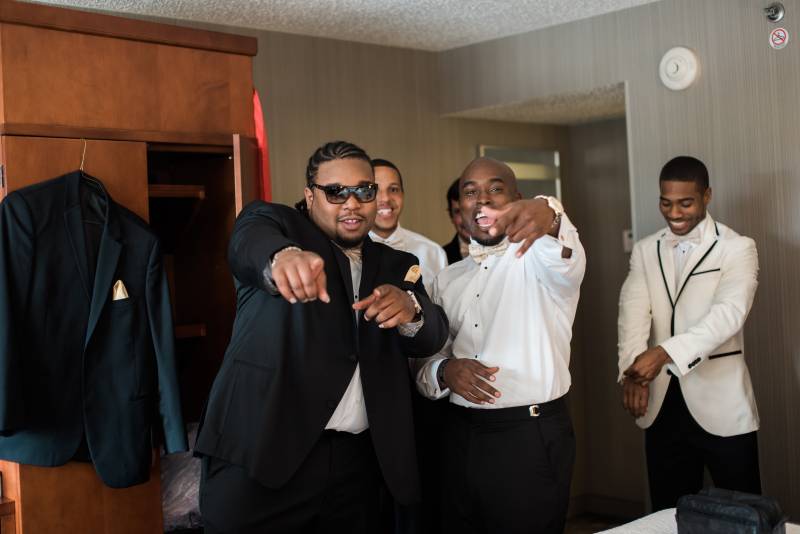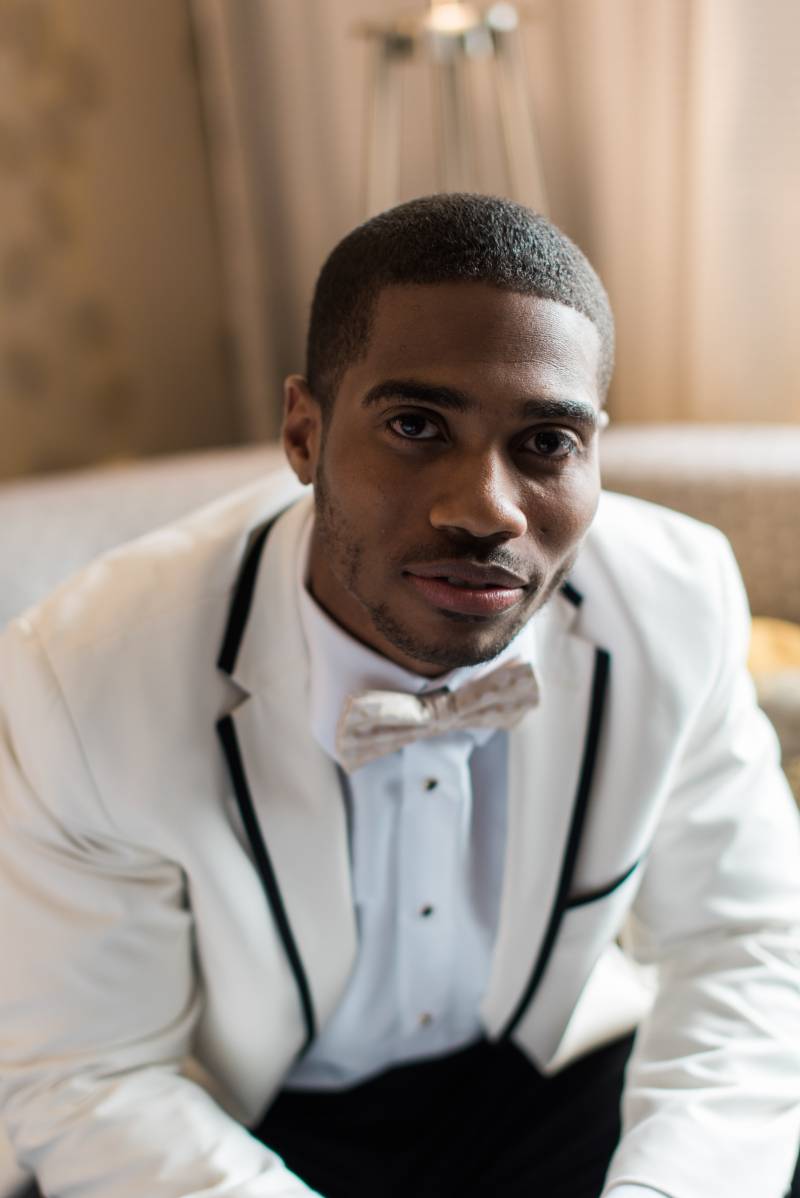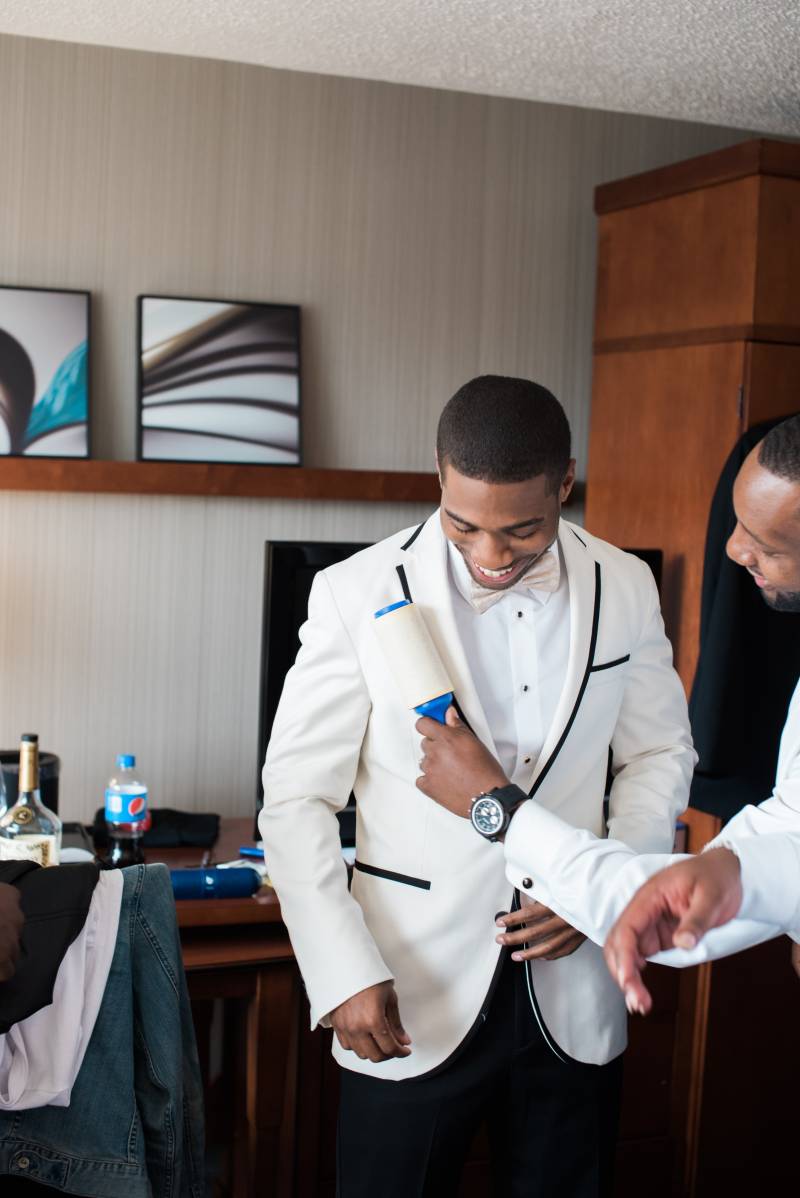 From the Bride:
My wedding experience was truly one of the most amazing days of my life. I'm the opposite of a Bridezilla, so it was a very relaxed day for me. Having a day of celebration with my friends and family, laughing and smiling all day, and of course seeing my Husband's face as I walked down the aisle are some of my favorite memories from my wedding day. My absolute favorite part of my wedding day though was our first kiss as husband and wife.
From the Groom:
My wedding experience was amazing. The anticipation of having my childhood best friends in a room together for the first time in over five years, plus my family, and friends to share in a once in a lifetime experience was priceless. The day of the wedding was a day of excitement for me. All the things I hoped for coming together in one moment. Love, family, friends. All in one moment.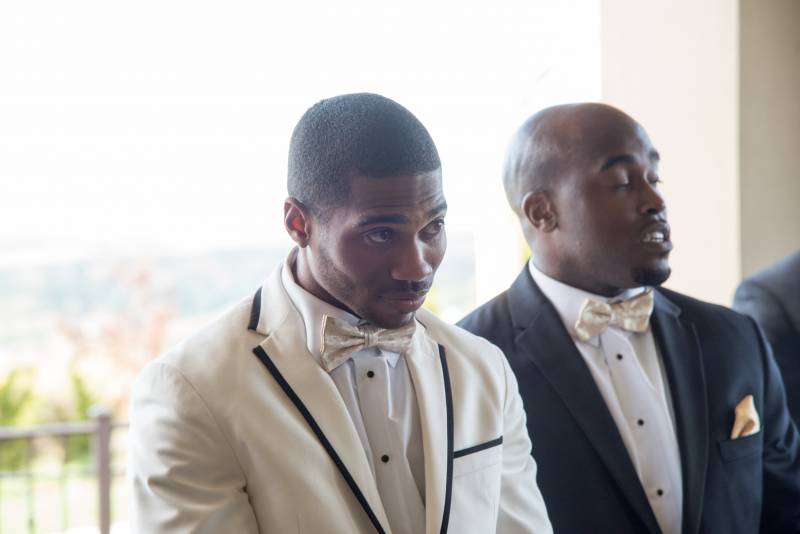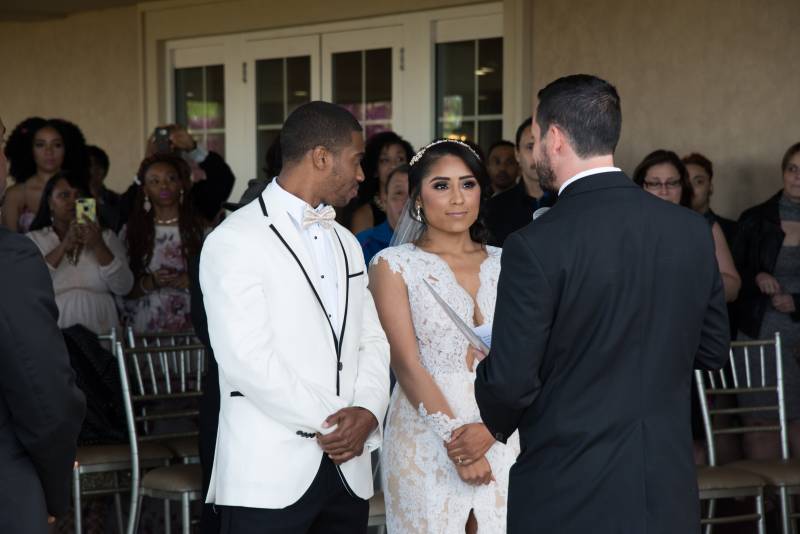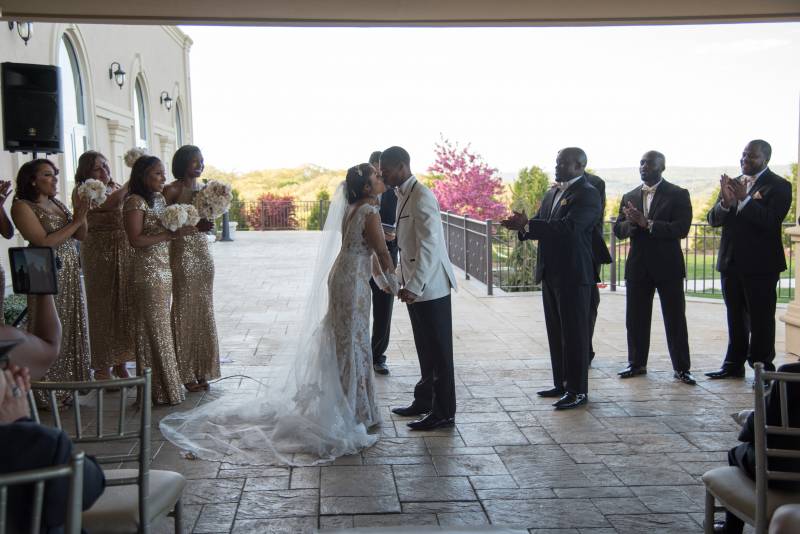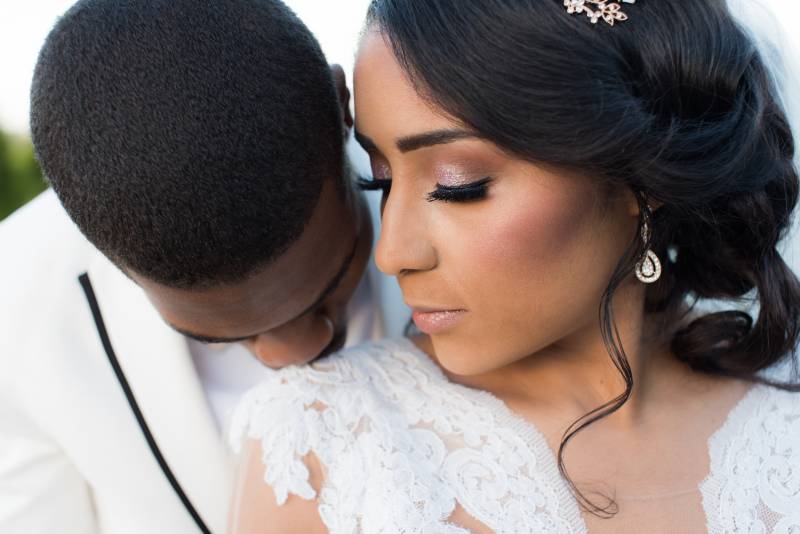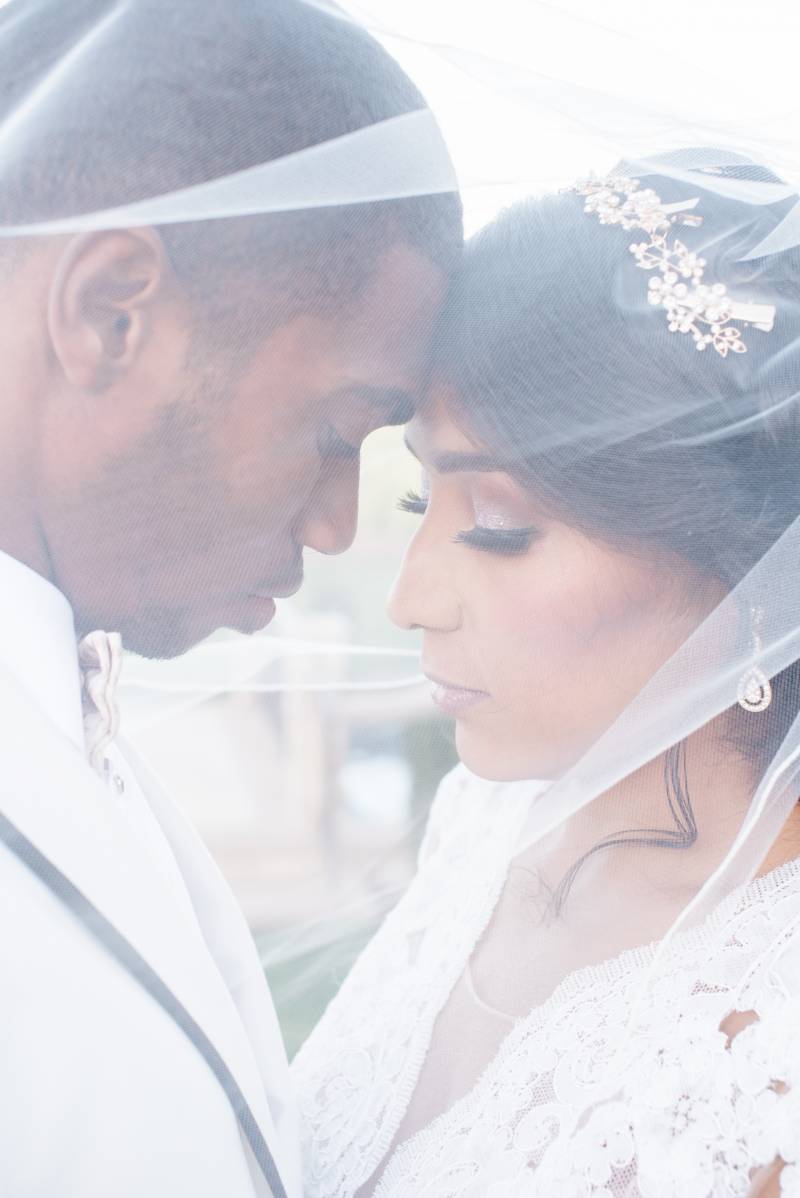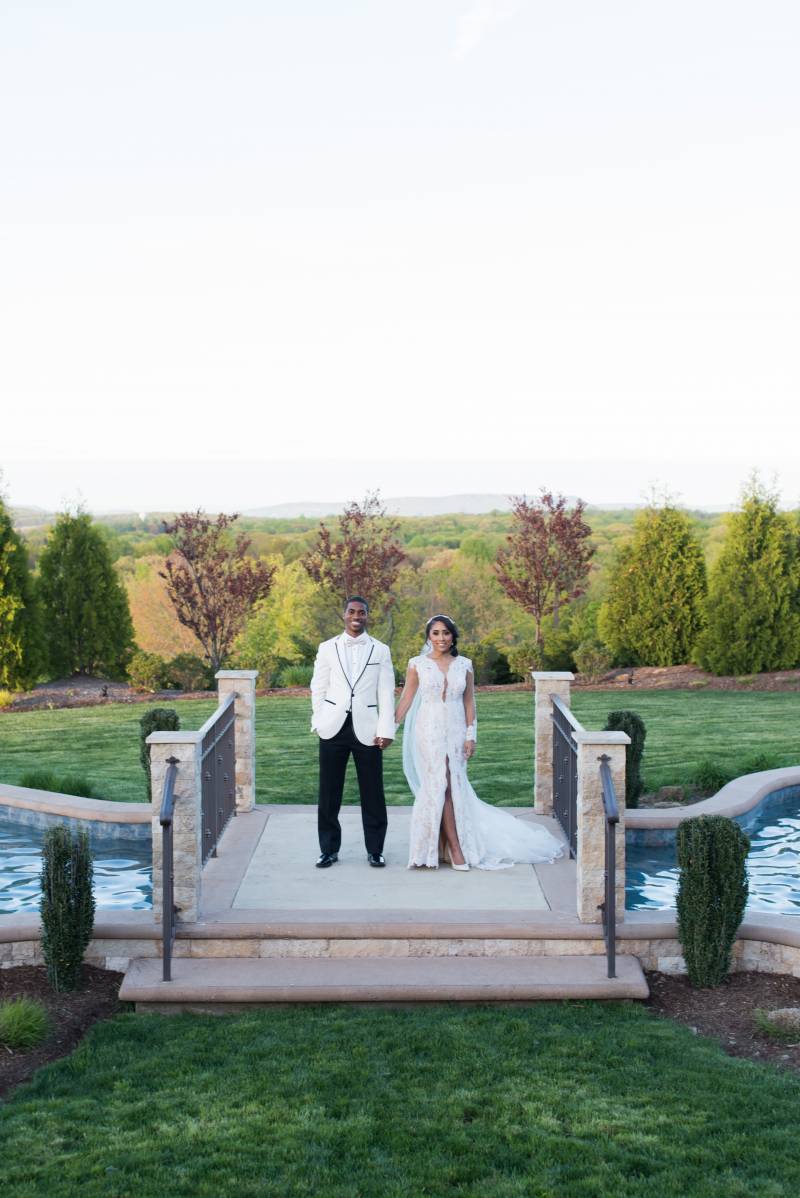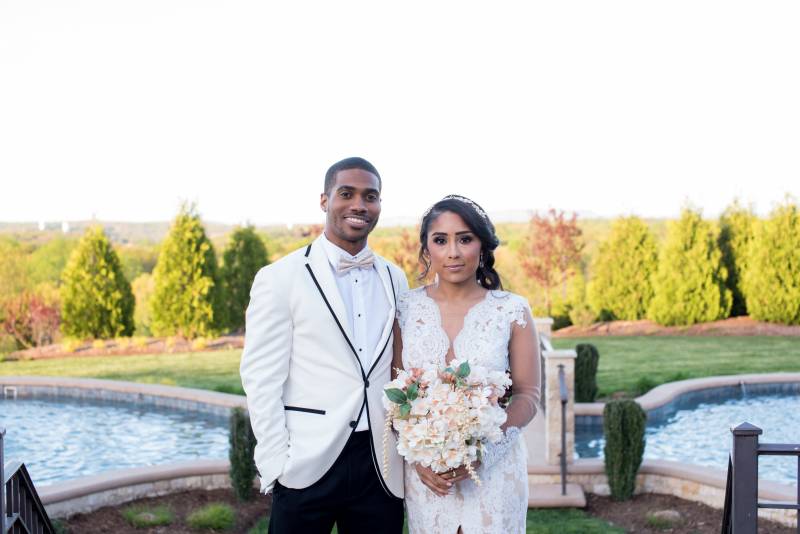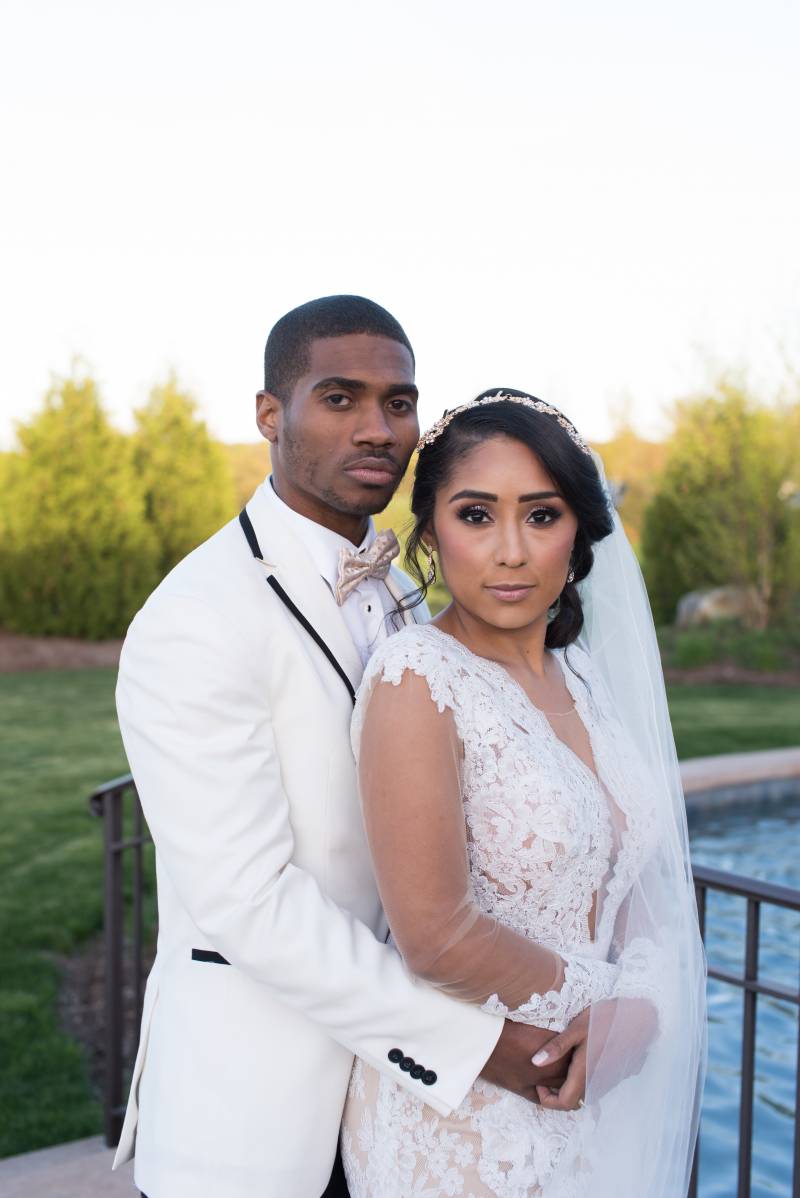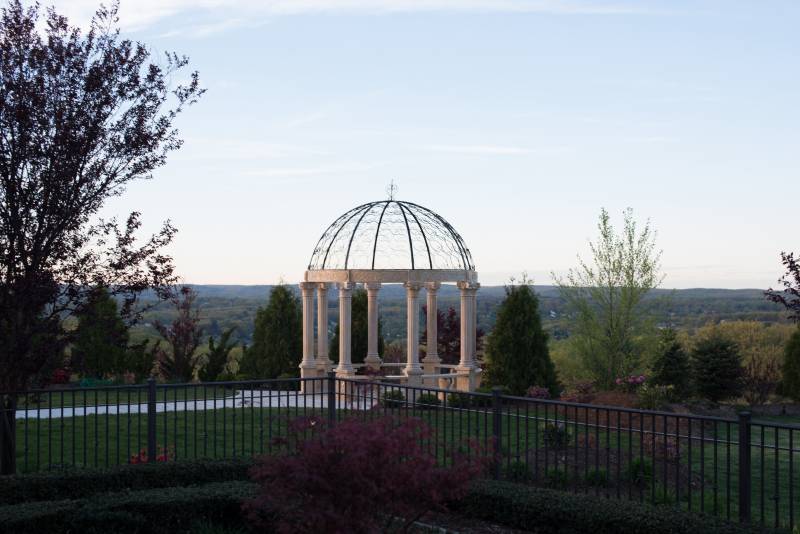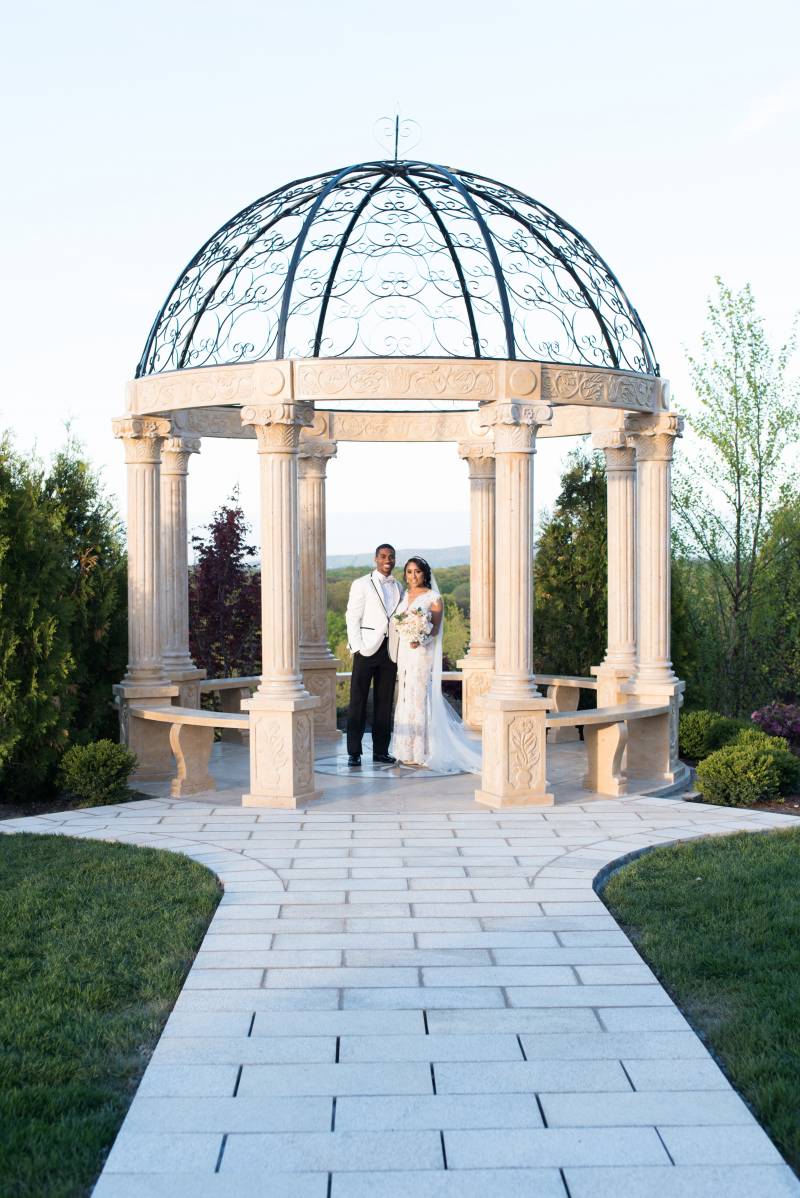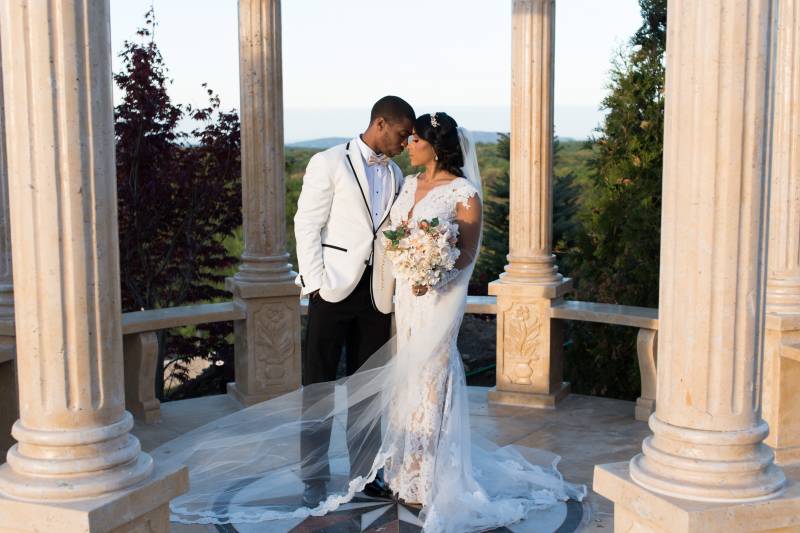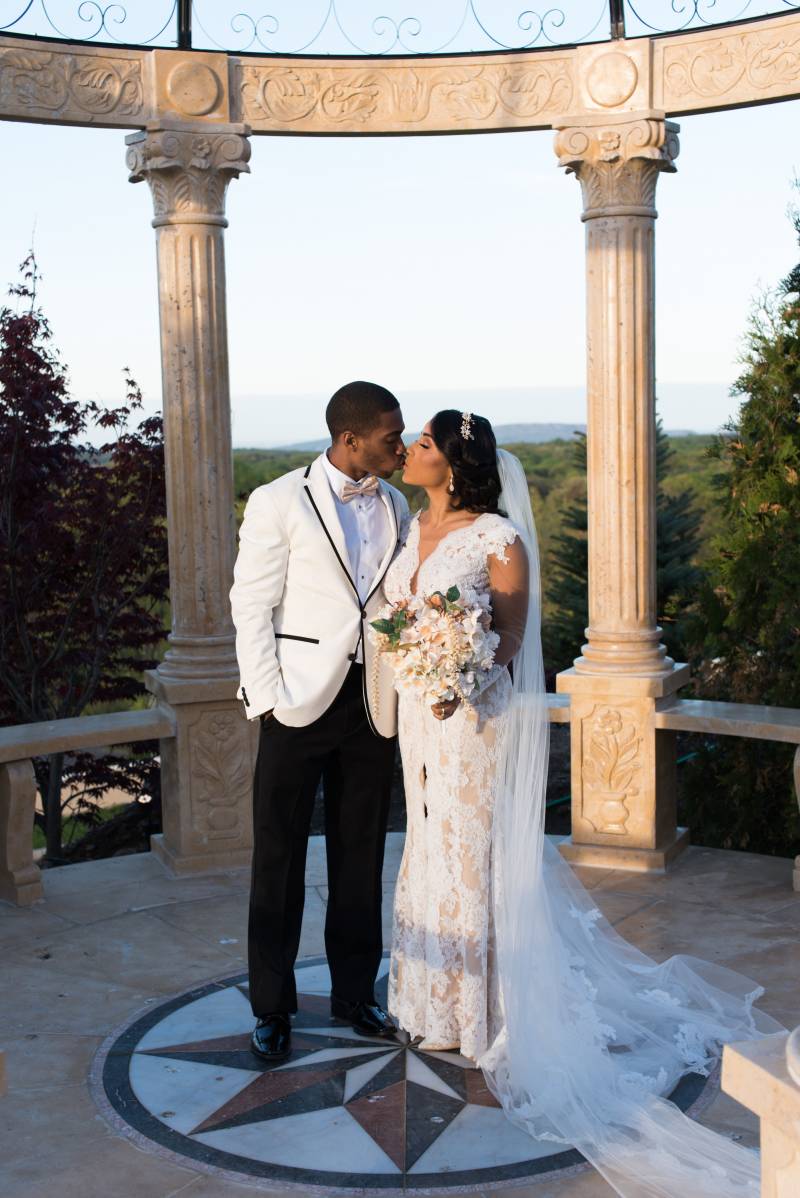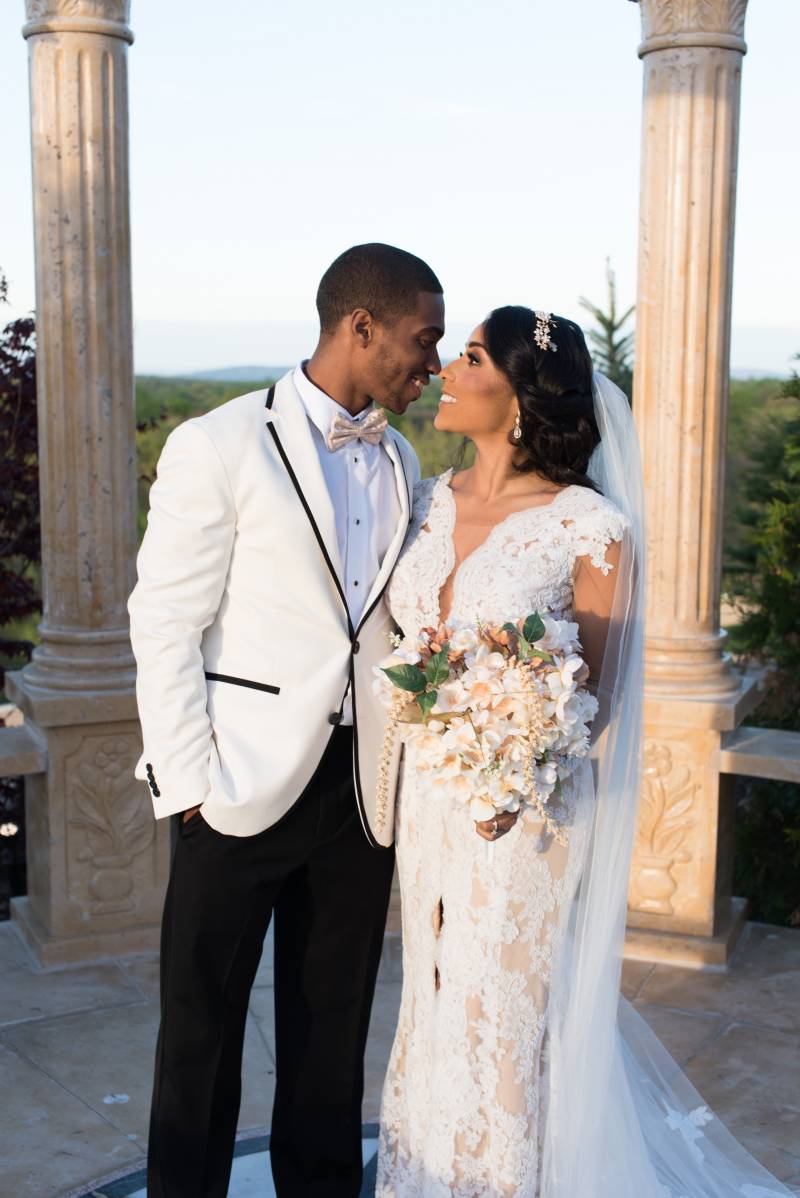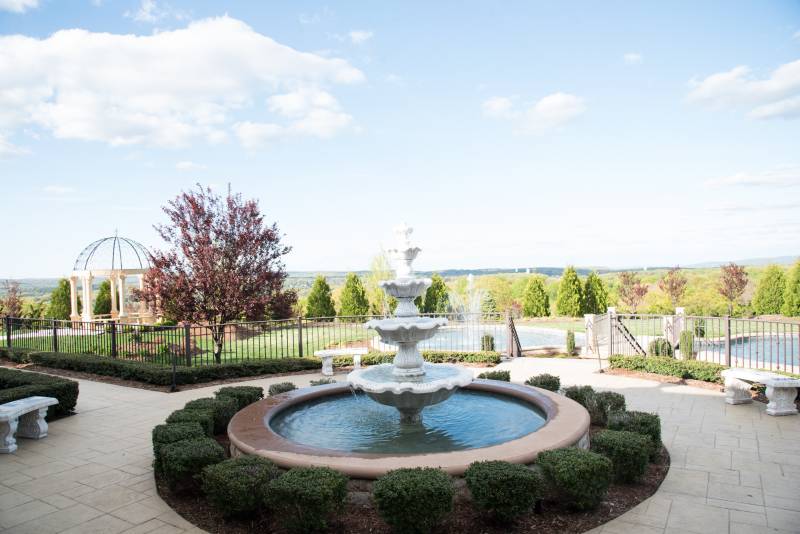 Your most memorable moment:
Our most memorable moment was making our reception entrance down the grand staircase. Our entire wedding summed up in one word was FUN, and we had the whole crowd going as we came out to "Show Me What You Got" by Jay-Z.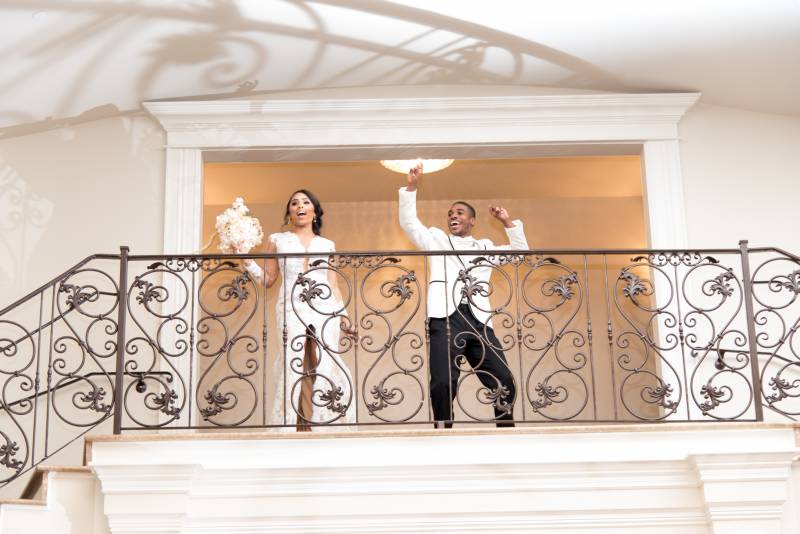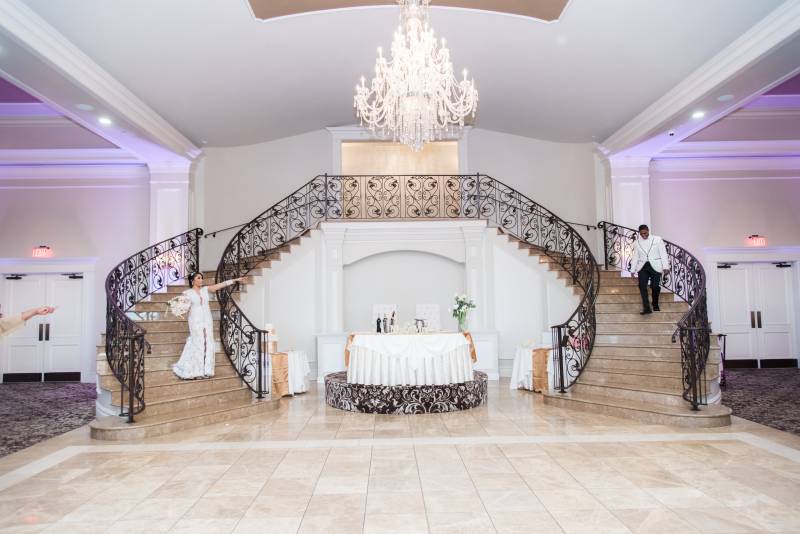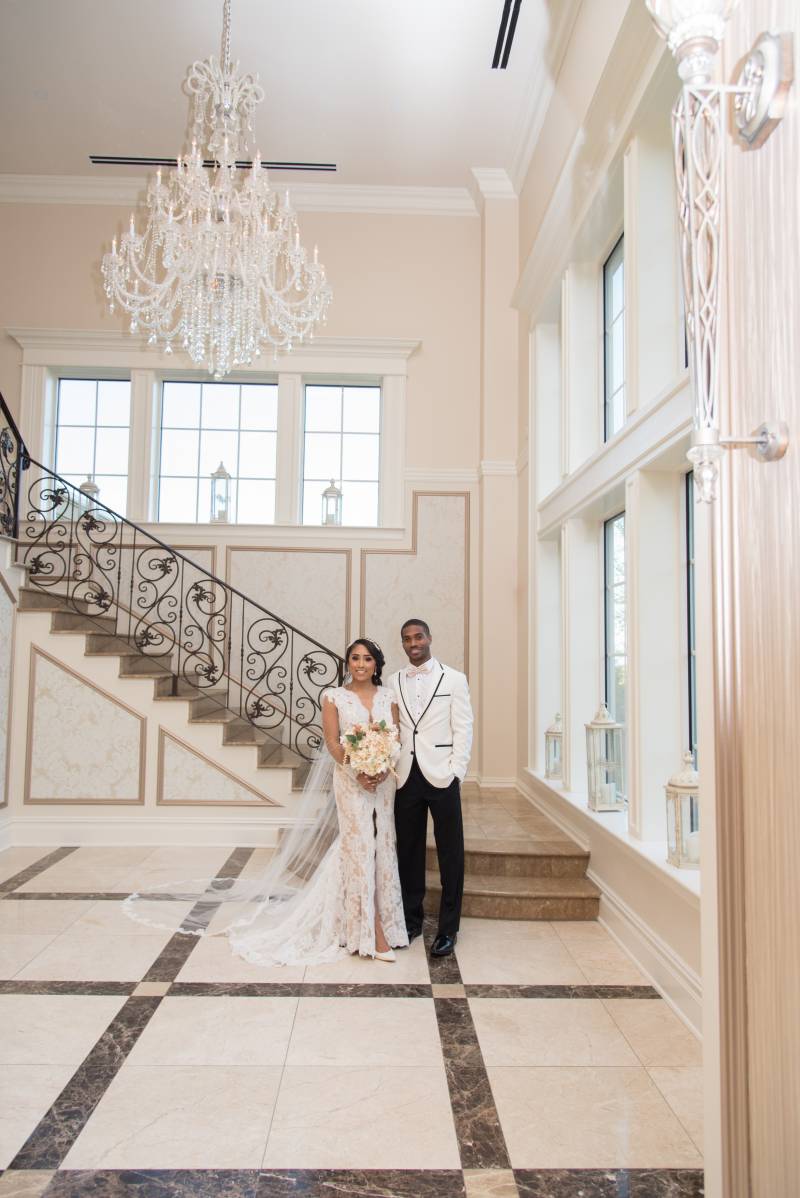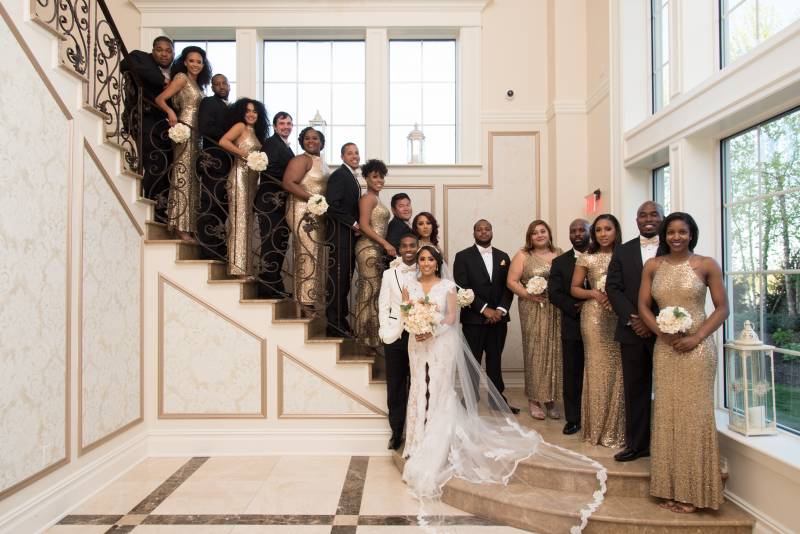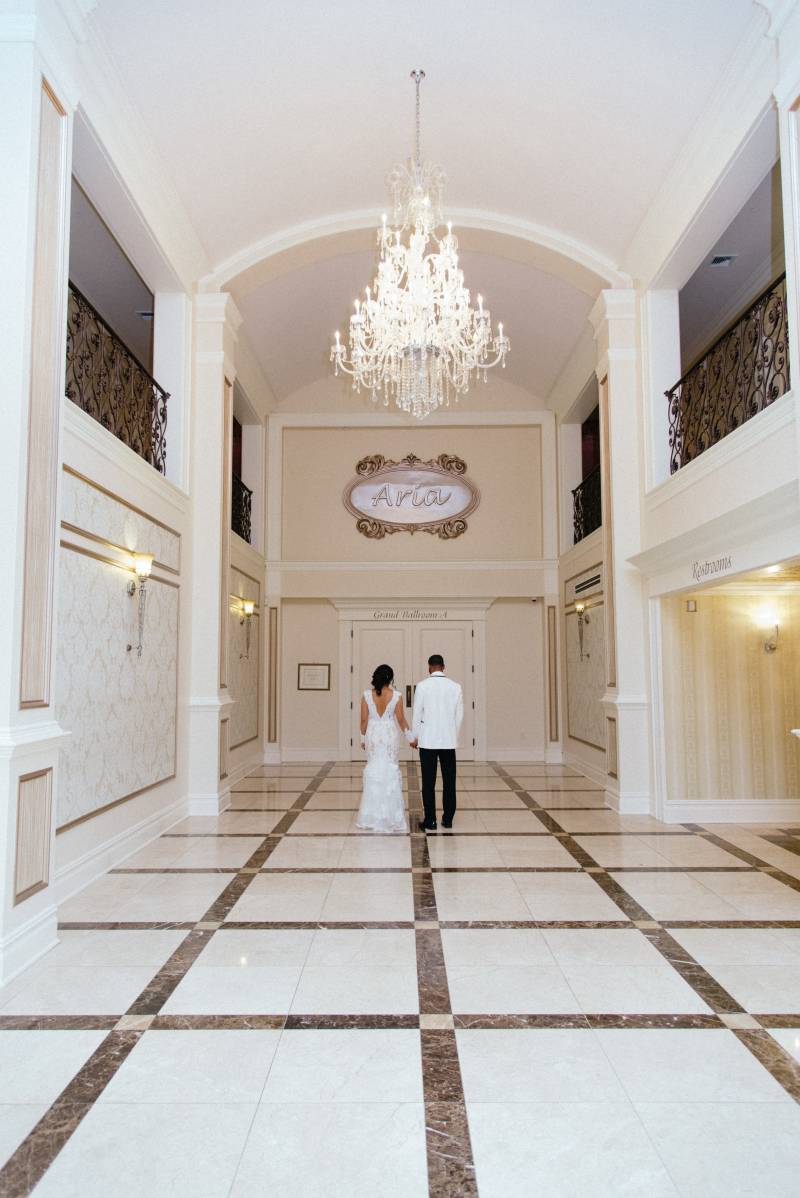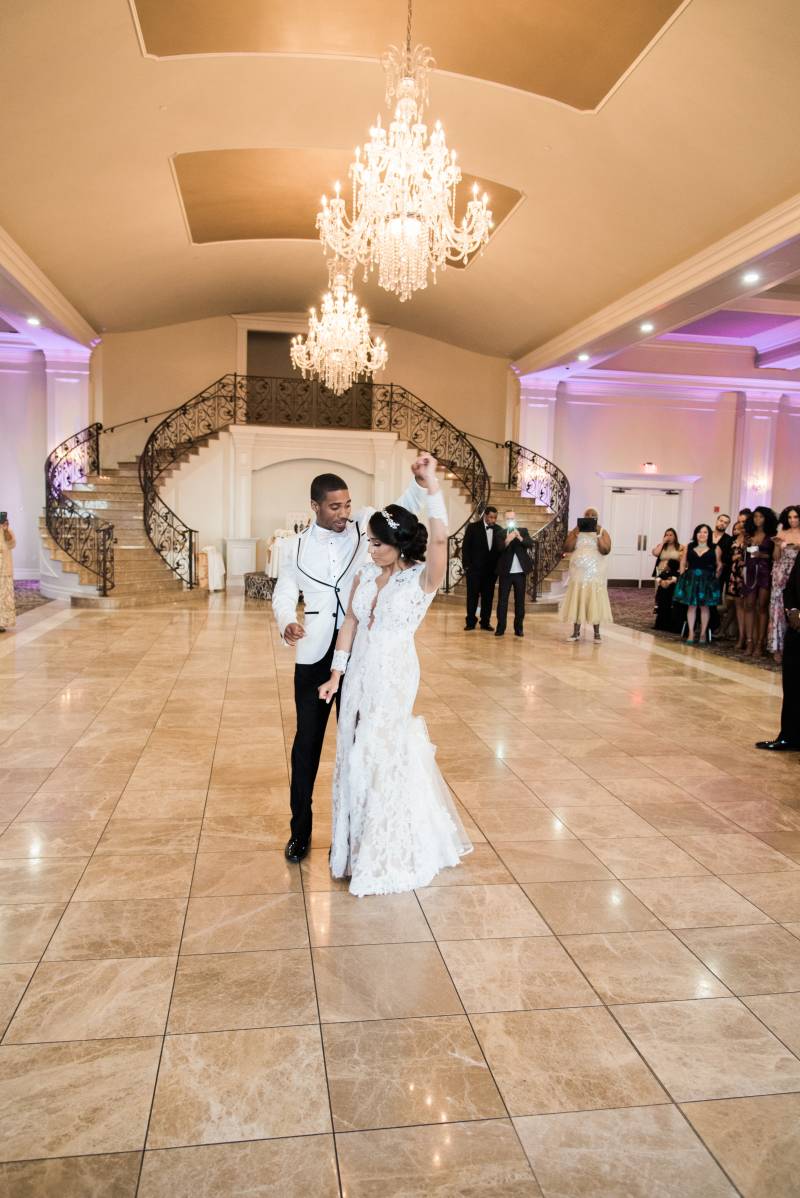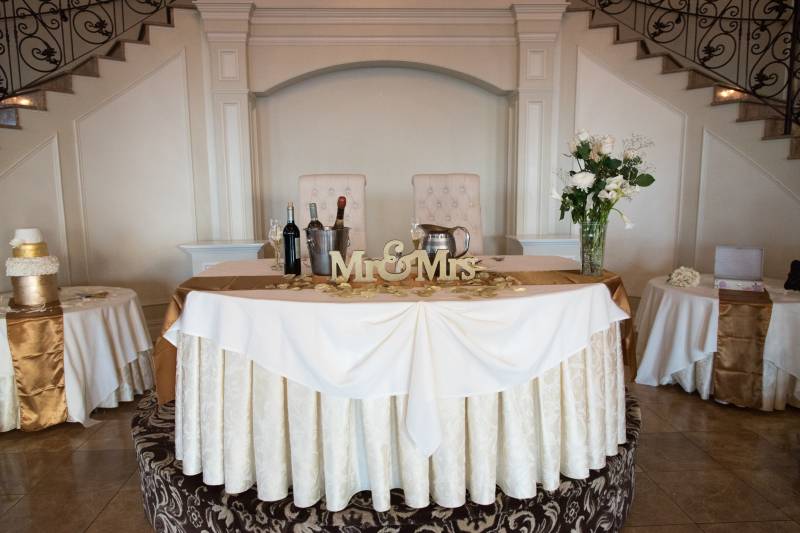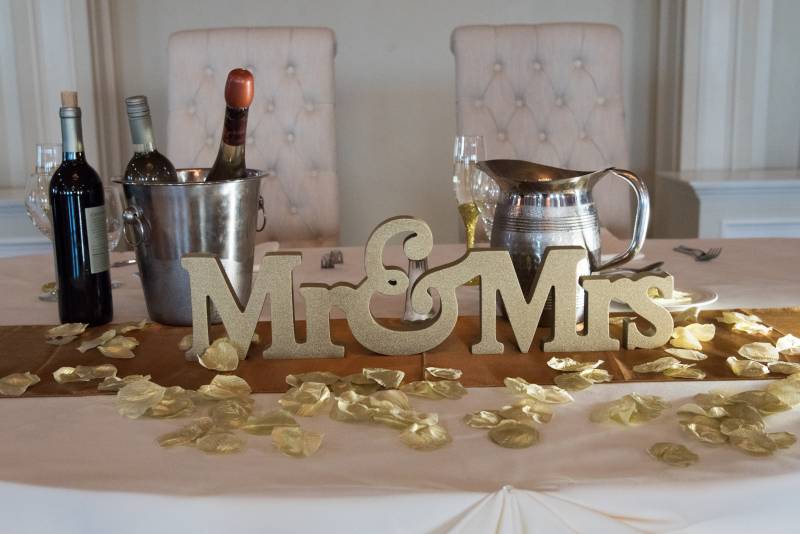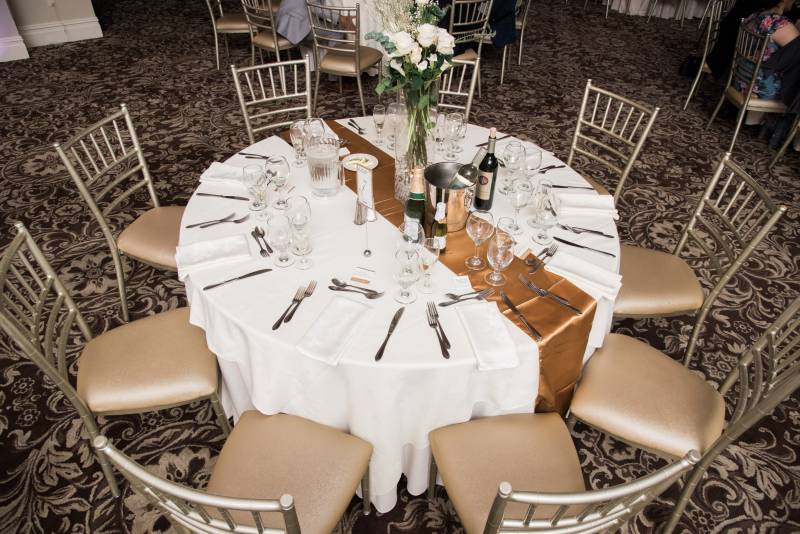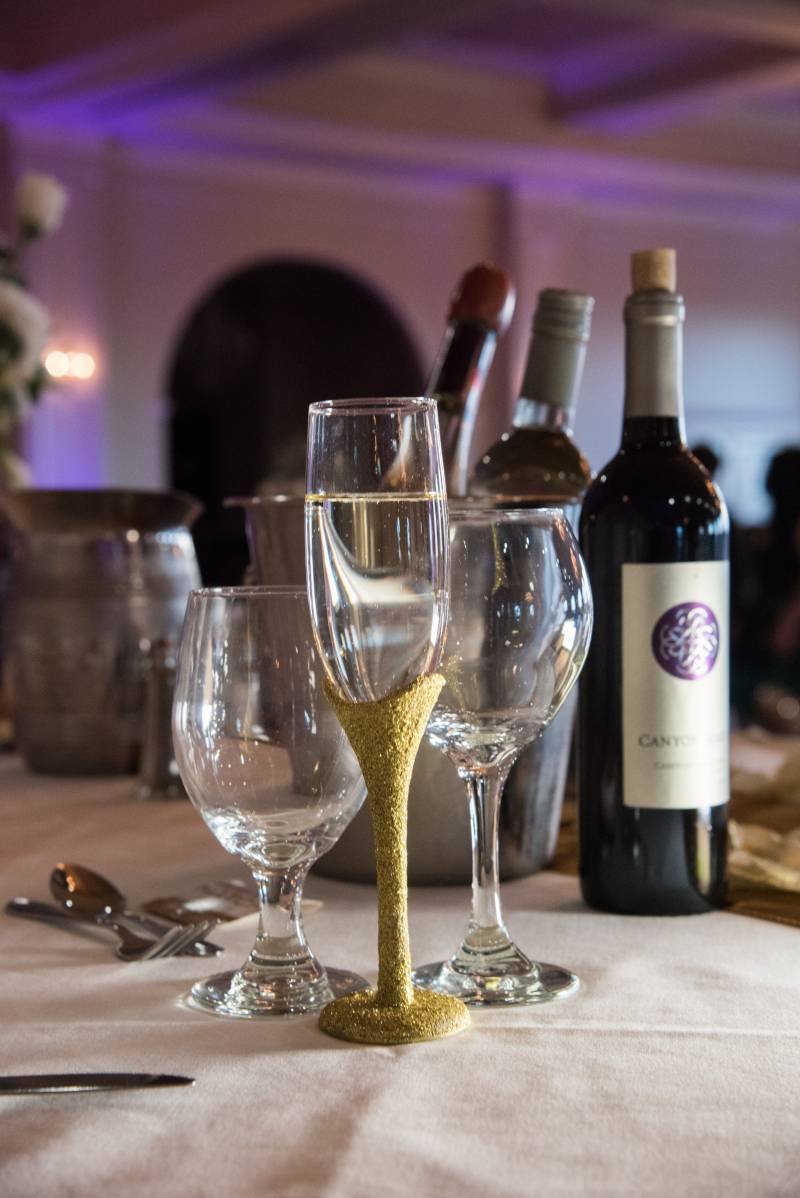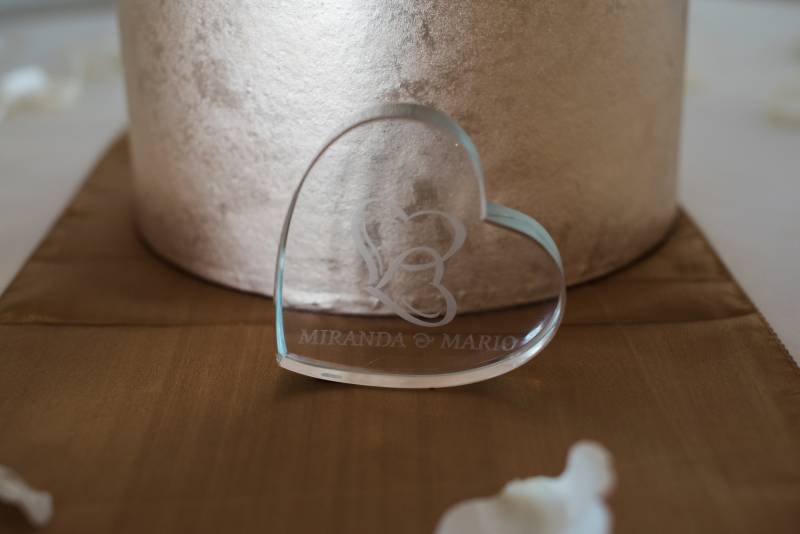 Wedding song:
"Constant Surprises" by Little Dragon was our wedding song. It's not the typical slow-dance song, but a little more fast-paced, something you can two-step to. We connected on this song early in our relationship because we felt that it described how we came into each other's lives: surprisingly, but also seamlessly.
Favorite wedding detail:
Definitely the clothing. We loved how the wedding dress, groom's tux, the gold sequin bridesmaid dresses and the flowers all came together. We especially loved the color scheme of our wedding party, which was clean and sophisticated.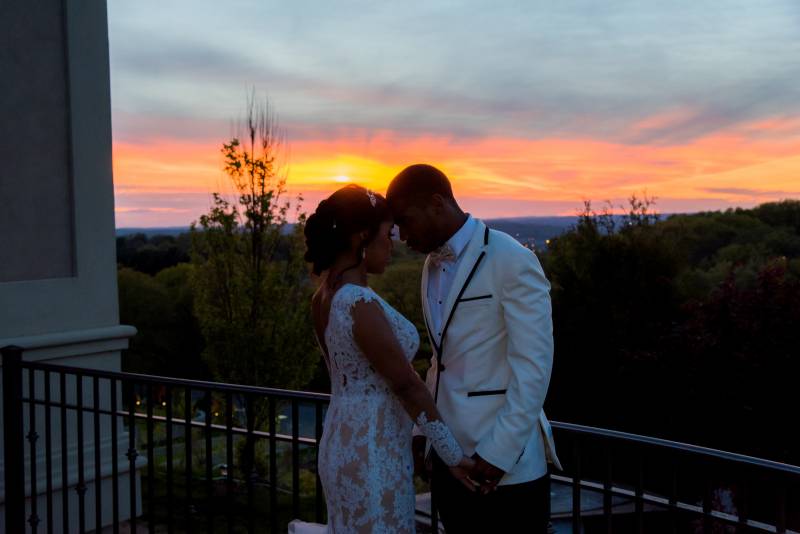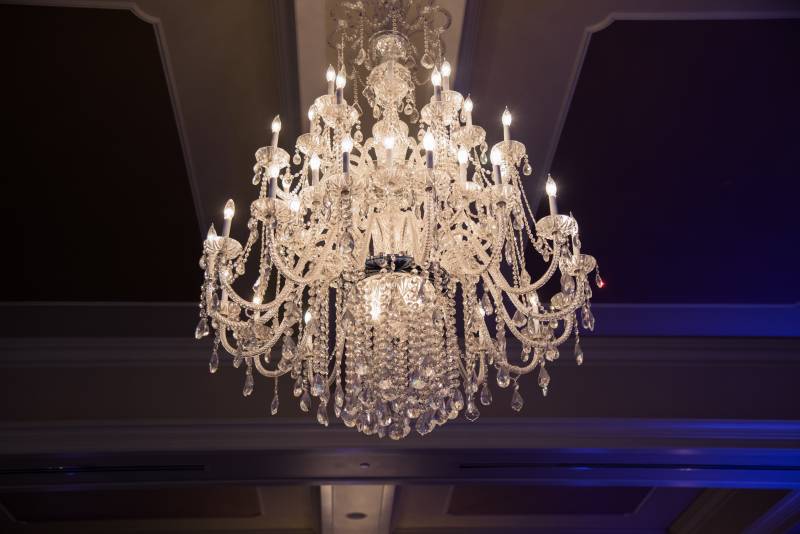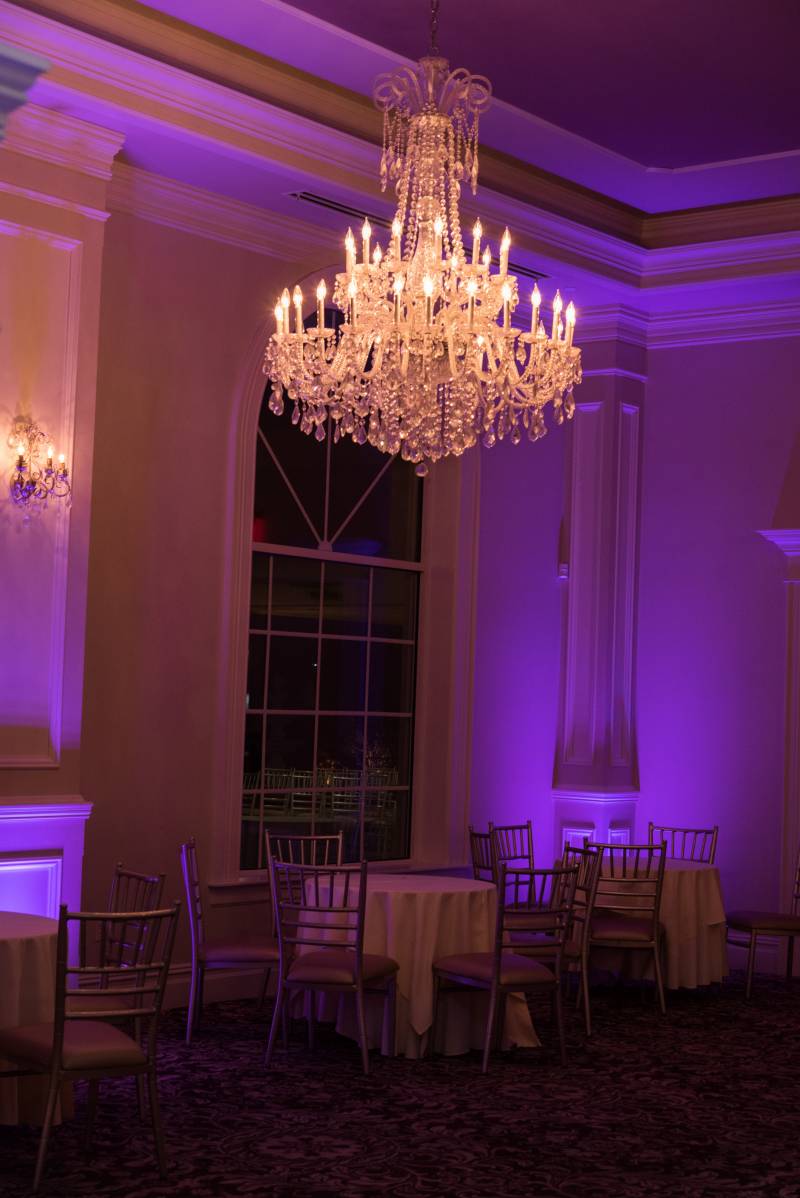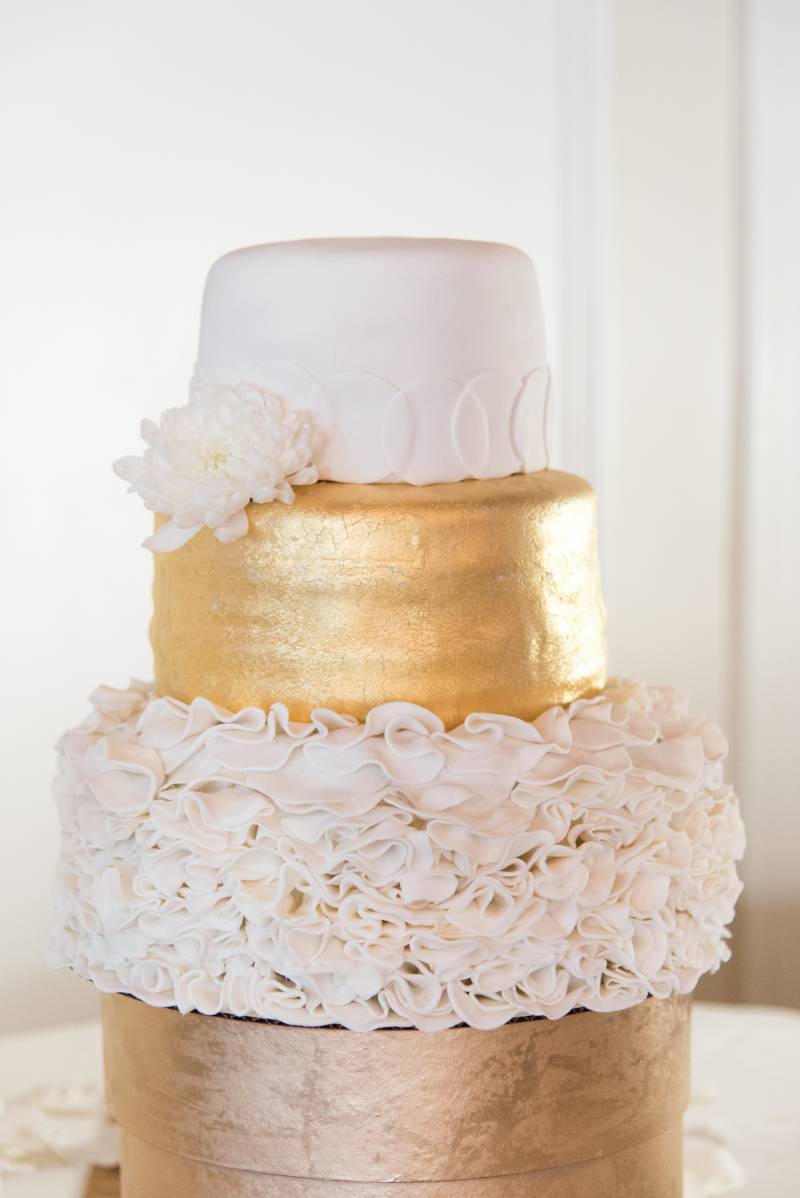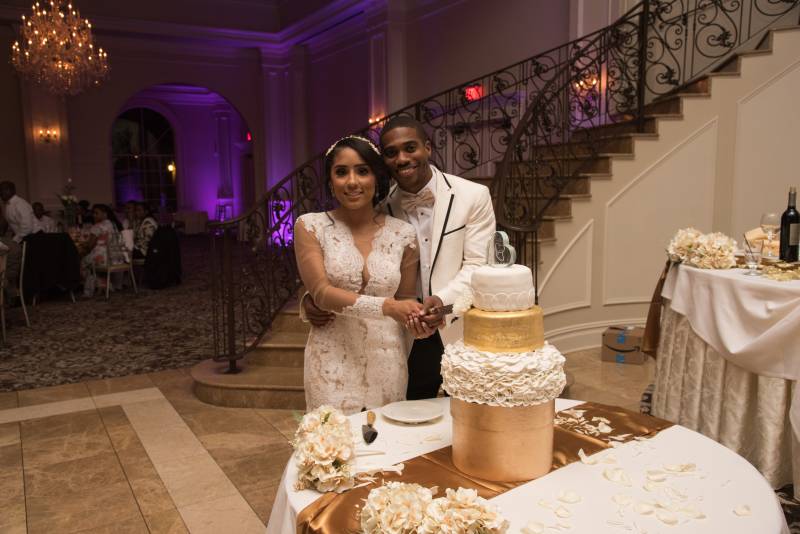 What are you most looking forward to as a married couple?
We are most looking forward to learning and growing together for the rest of our lives as we see the world together, and just evolving together. We love that a marriage is filled with adventures, changes, and growth, and we wouldn't want to take this journey with anyone else.
Advice for a Bride and Groom on their wedding day:
Don't get stressed out if something doesn't go as planned. We had a couple of last minute changes to our wedding, but we didn't dwell on it. Looking back, you will mostly remember how you felt on your wedding day and how happy you were to celebrate with friends and family, not that your flowers didn't look how you imagined.

Congratulations to the happy couple! We wish you many years of wedded bliss!