Lorraine and Samuel met at church in 2012. They became good friends really quickly and it was a very natural progression in how they developed feelings for each other. From there, the pair dated for a year, but only became official in 2015. So technically they've been together as a couple for about two and a half years before getting married. Lorraine and Samuel celebrated their union with a modern wedding with South African elements. Check out their special day, captured by MikiPhotography.
Bride: Lorraine Baleera, 30, Executive Assistant
Groom: Samuel Baleera, 30, Talent Development Manager
Place of residence: London, United Kingdom
Wedding date: February 18, 2017
Wedding location: The Haymarket Hotel, London
Honeymoon Destination: Bali, Indonesia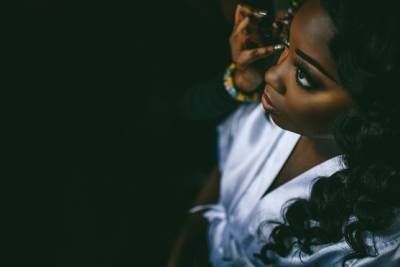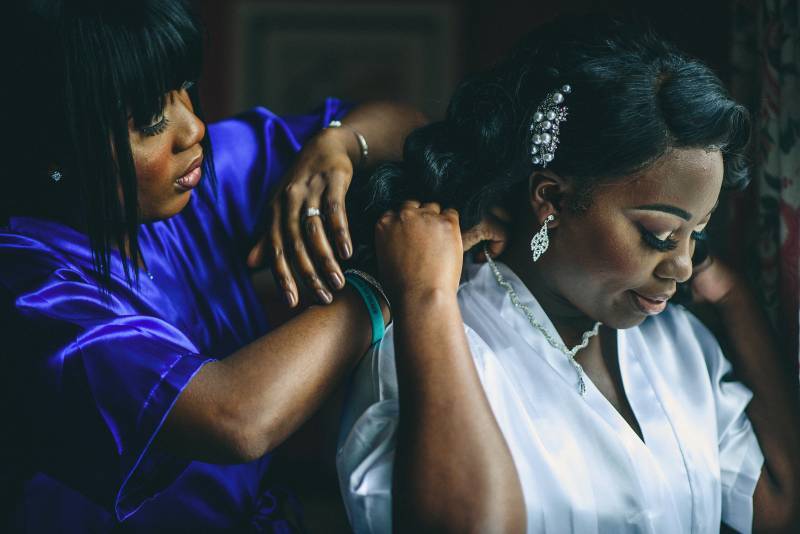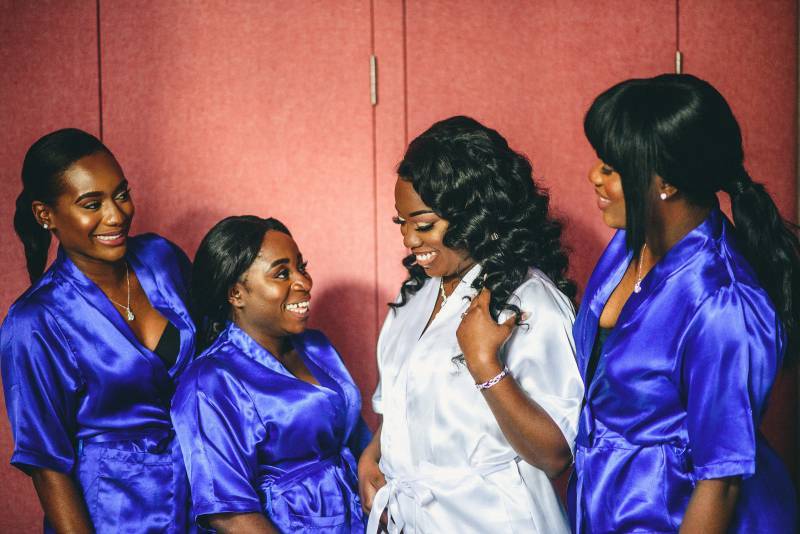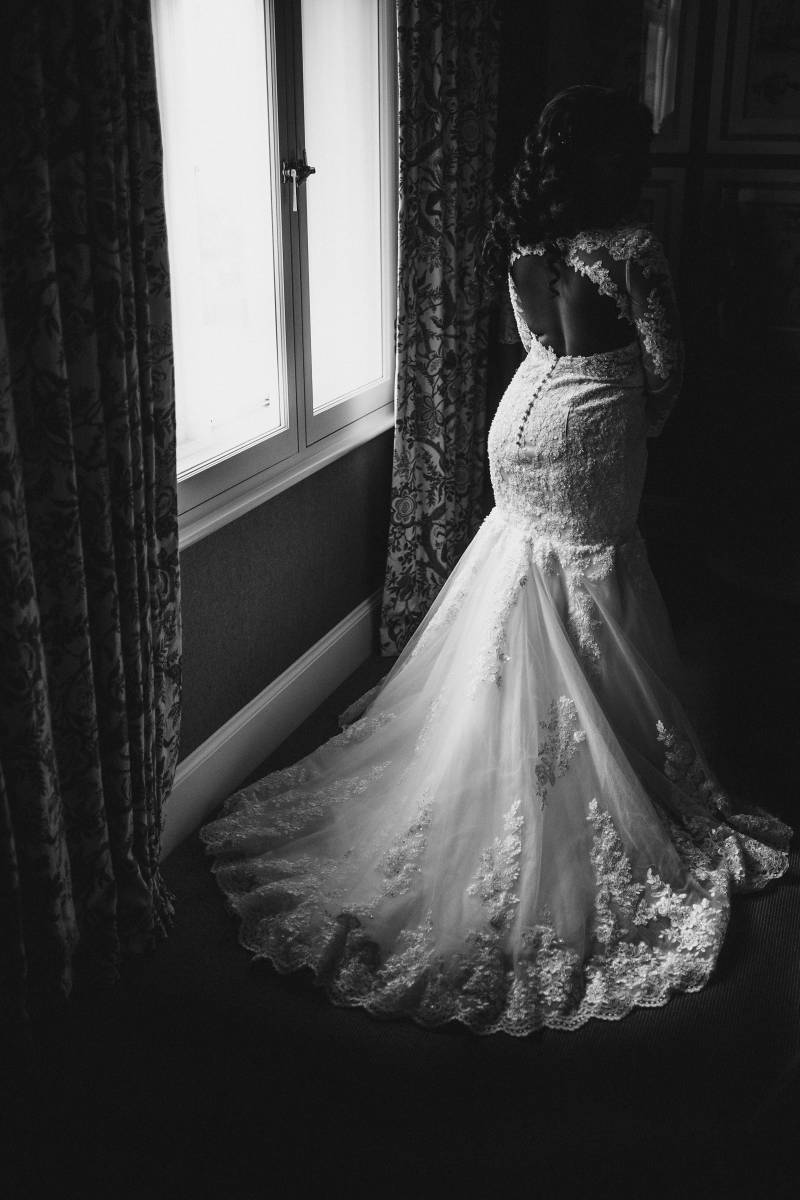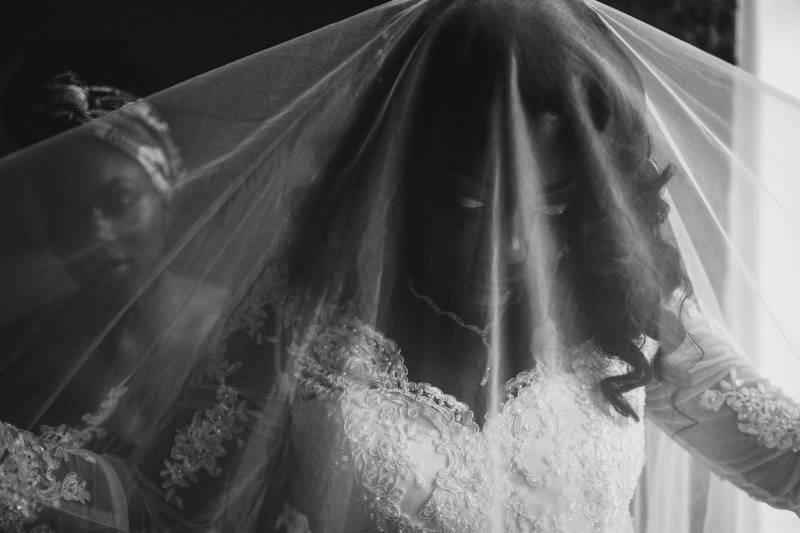 Engagement story:
I told Lorraine that we should arrange a dinner for our families to meet each other, as they had never met each other before. That was the cover story! When we finally got the date sorted, that's when the plan begun to take shape. It was on a beautiful, warm summer day in August. My sister was kind enough for us to host everything at her place since she has a lovely house with a big garden, perfect for a BBQ. I got round to arranging who would bring what dishes and the invitations were subtly rolling out too. The plan was to keep it to 50 people, but throughout the day at least 100 people attended. On the day of, Lorraine was waiting for me to give the green light before she made her way. I was making sure that late comers were there before I told her to make her way because it would look so suspicious if she saw random people coming into my sister's house! Before she arrived, the majority of the guests were hiding in the living room and kitchen and my aunty, sister and uncle and I think Lorraine's mum and grandma were outside in the garden to greet her. We went through the side entrance so she didn't see the people hiding. After the pleasantries, we went further down into the garden and explored the view, which was so random. One of my cousins had even put heart shaped balloons around which was sweet but nearly gave the surprise away! As Lorraine and I walked around the top of the garden, the DJ began to play Tarrus Riley's "Shes Royal" and everyone who was hiding began to fill the garden. At this point Lorraine began to cover her face with big smiles. When everyone gathered around us, I made my speech, exclaiming how much I loved her and my desire for us to complete our journey together and then I went on my knees and popped the question!
What makes your love special?
It's special because our love has endured. It has stood the test of time and has overcome all the obstacles that we have had to face. It's a real love, the type that flickers in the wildest storms but burns brightest nevertheless.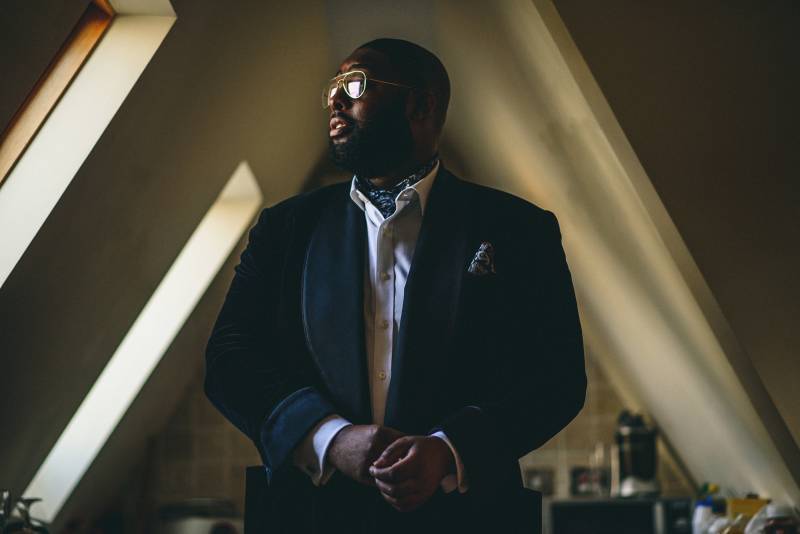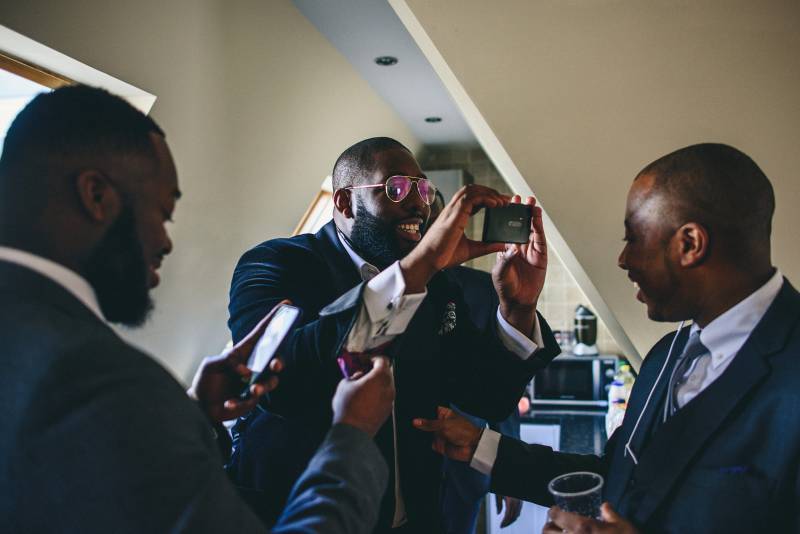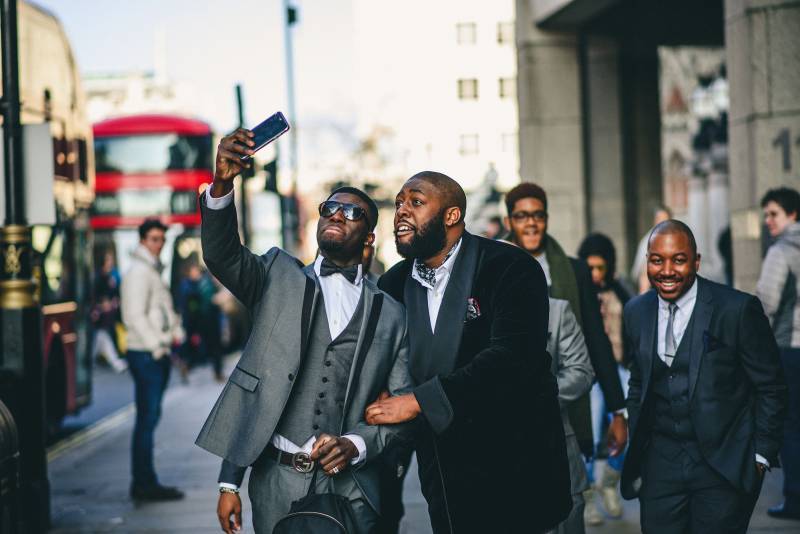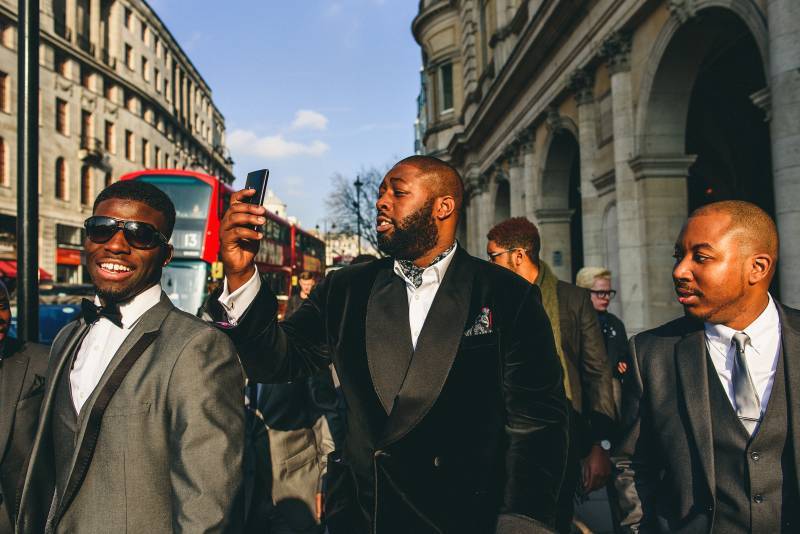 From the bride:
I experienced a range of emotions on the wedding day, but the biggest were gratefulness, joy and pride. I was grateful the day went smoothly and all the months of planning and execution came into fruition. I had absolute joy that Sam and I had made it to this point where we can pledge our love in front of friends and loved ones; and pride that I can now call Sam my husband. As cliche as it sounds, this was the best day I could have hoped for and the reality was better than all my dreams of the day. My heart was truly overwhelmed and there are possibly no words that can fully describe the raw, intense emotions I experienced that day. I felt like a queen and the day was truly fit for one.

From the groom:
I always thought that I was going to cry at my wedding. Knowing where we are coming from, let alone where I was coming from was enough to bring me to my knees in tears, or so I thought. There was no way I could last the duration of the ceremony, especially with the amazing singers serenading the guests with classic R&B. But, I was filled with smiles and laughter and it was only after the wedding (during the honeymoon) where I really reflected as to why that was. And the answer was simple. The world doesn't mourn for winter when it now becomes spring. When seasons change, especially when the latter represents progress from where you once were, mourning doesn't even make sense, but what makes sense to me is to celebrate like my life depends on it. And we definitely did that at the Wedding Party.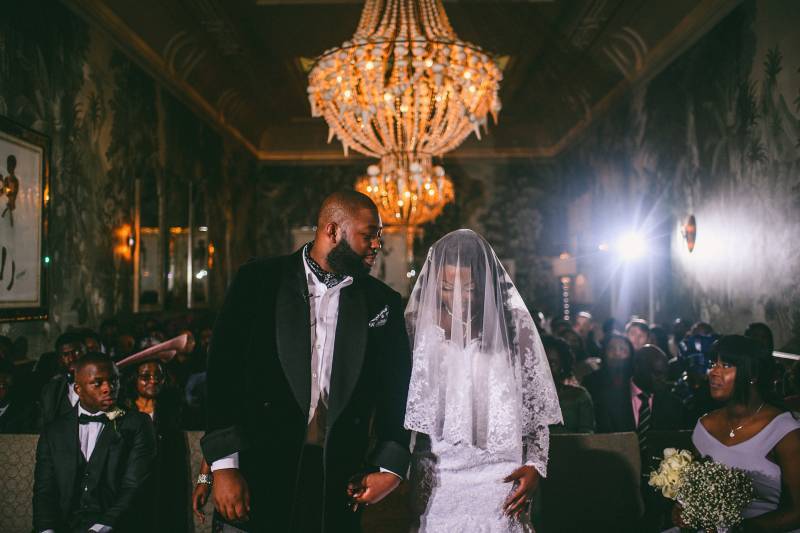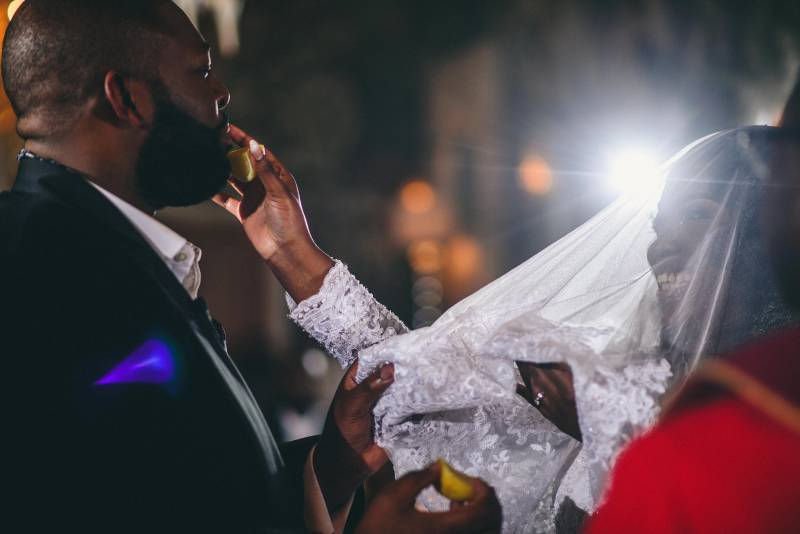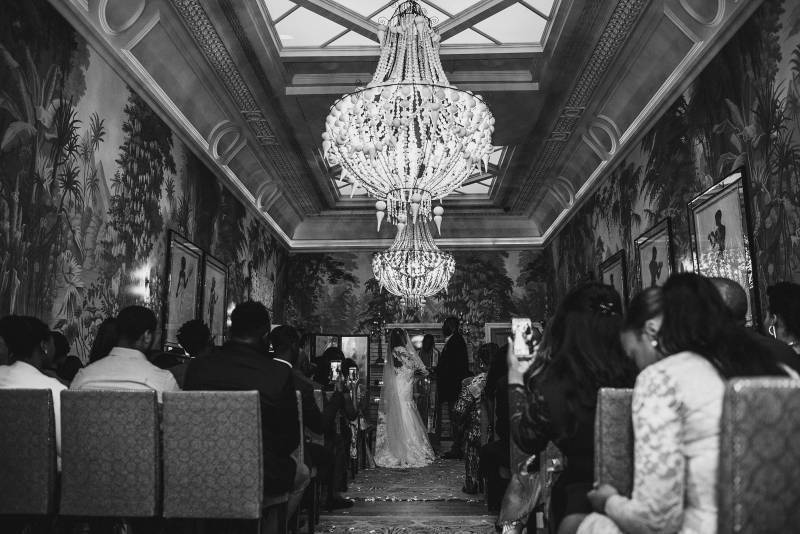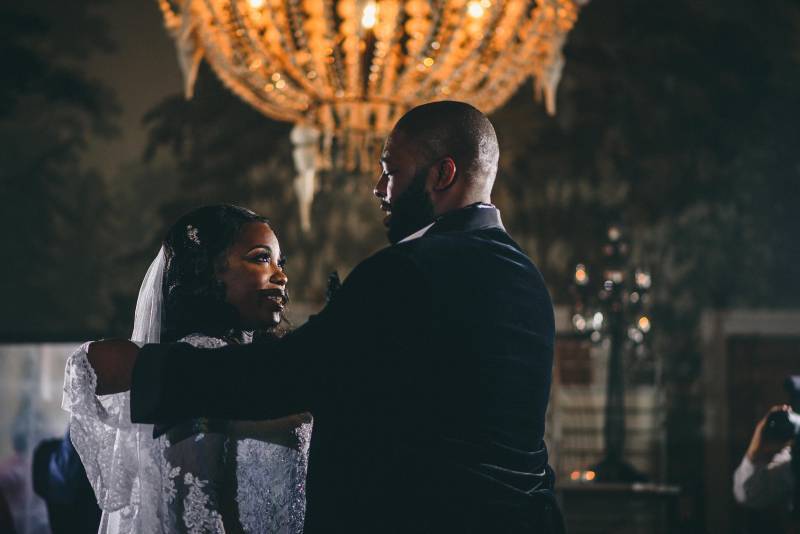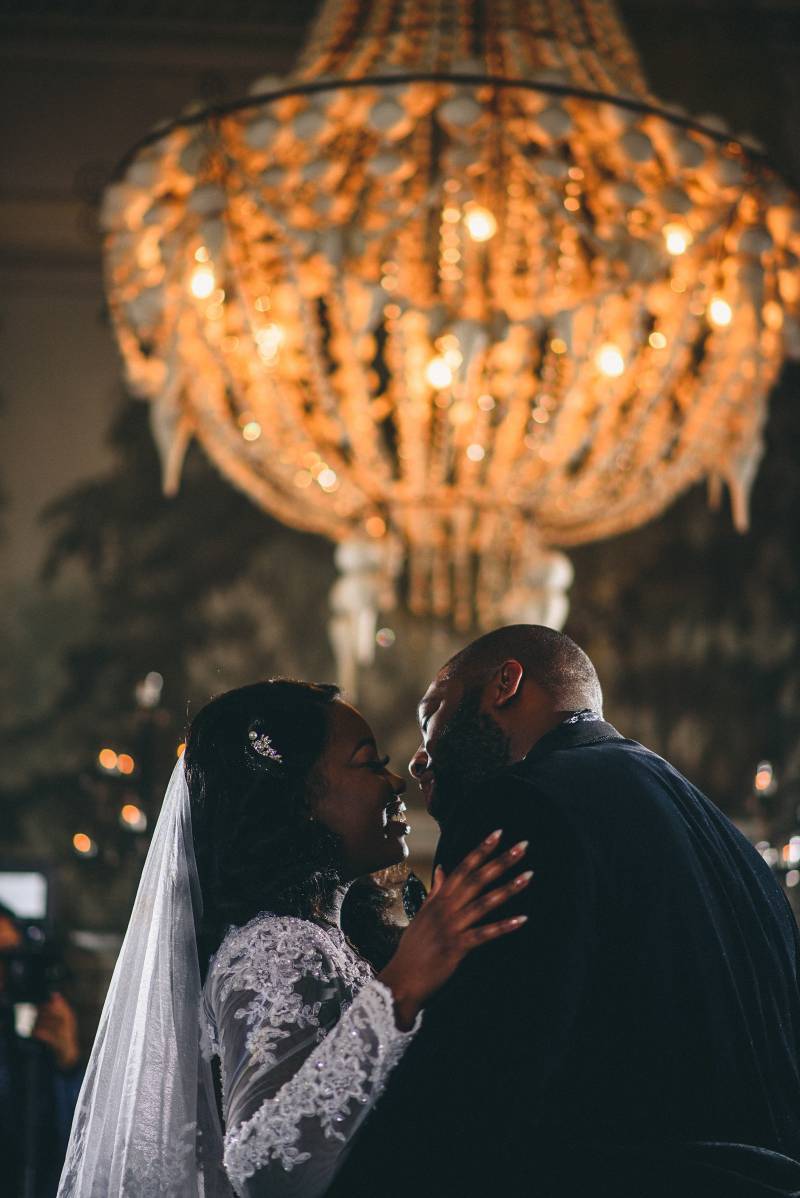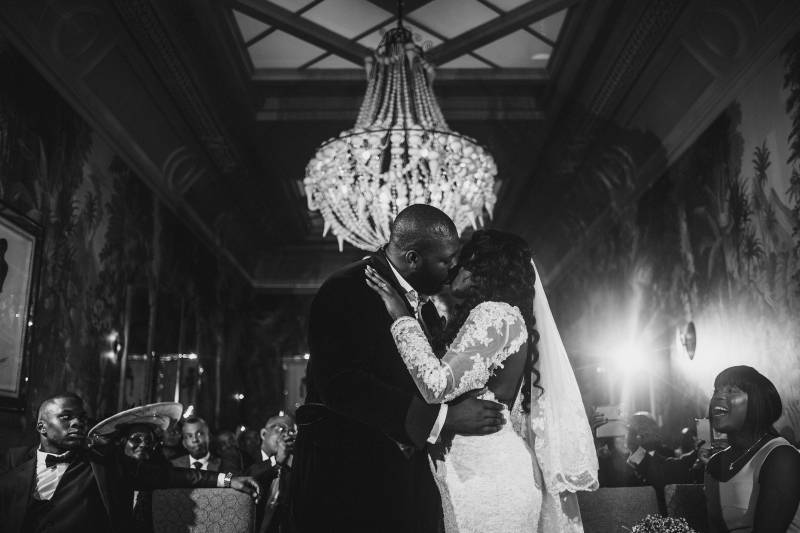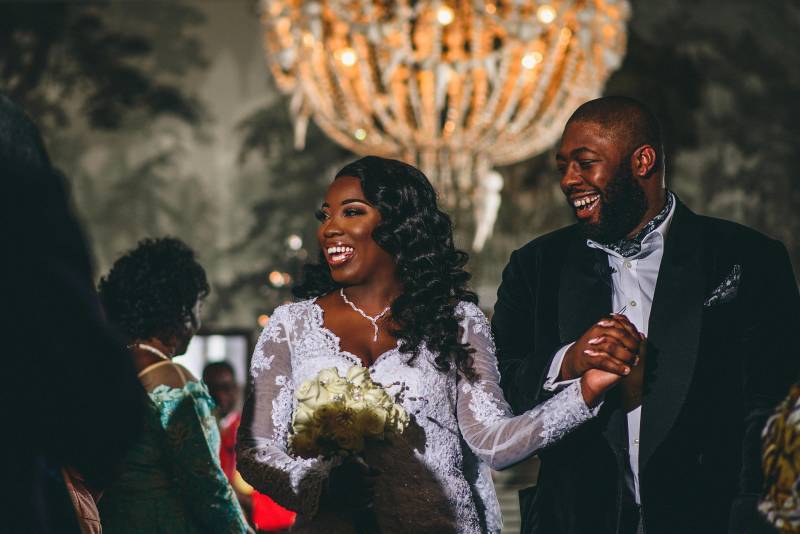 Your most memorable moment:
Having the groomsman and some of my closest friends and family meet me at the house so that we could travel via public transportation to The Haymarket Hotel was so much fun. A lot of people thought I was crazy as many would ask 'where's your wedding car?' But that didn't matter to me. What mattered was creating unique moments that we would remember as well as having some great shots for the album. It was such a nice day too, so walking across Trafalgar Square, cracking jokes and having the stares of everyone wondering who we were and where we were going was definitely memorable.
Wedding song:
We had two songs. Maurette Brown Clark's "It's Not Over" and Jay Z's "On the Run Part 2" featuring Beyonce. The first song really summed our relationship journey up to this point, as well as the faith we had in ourselves and God. Our second song is just one of our favorites as a couple. We love the melody and the feeling it gives us every time we listen to it.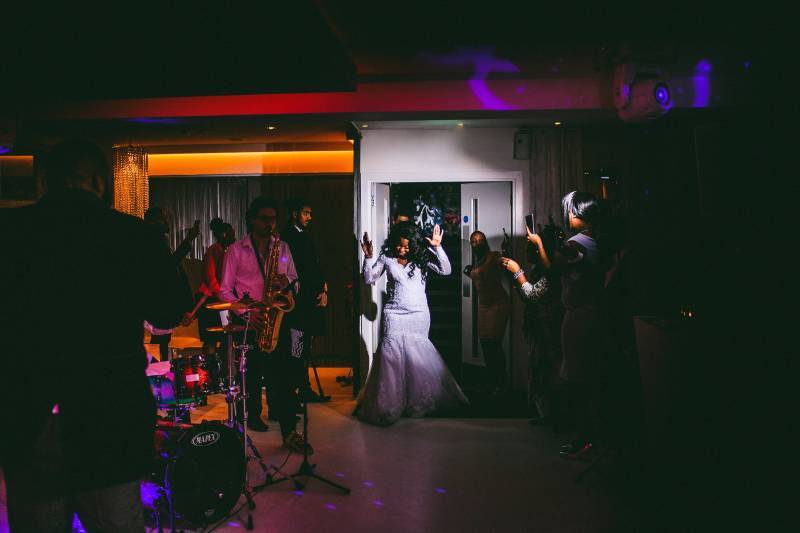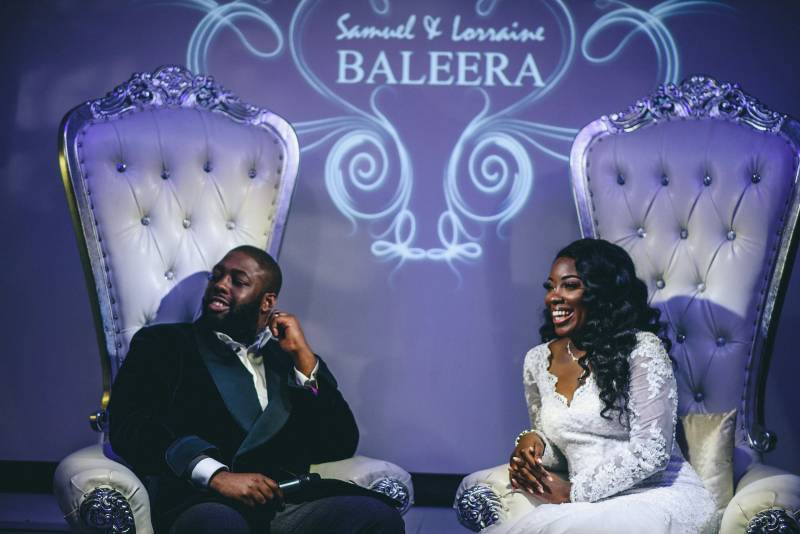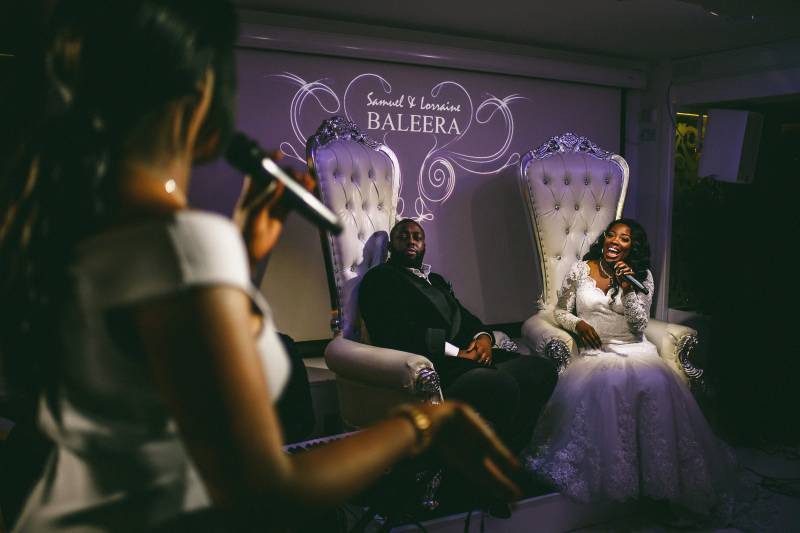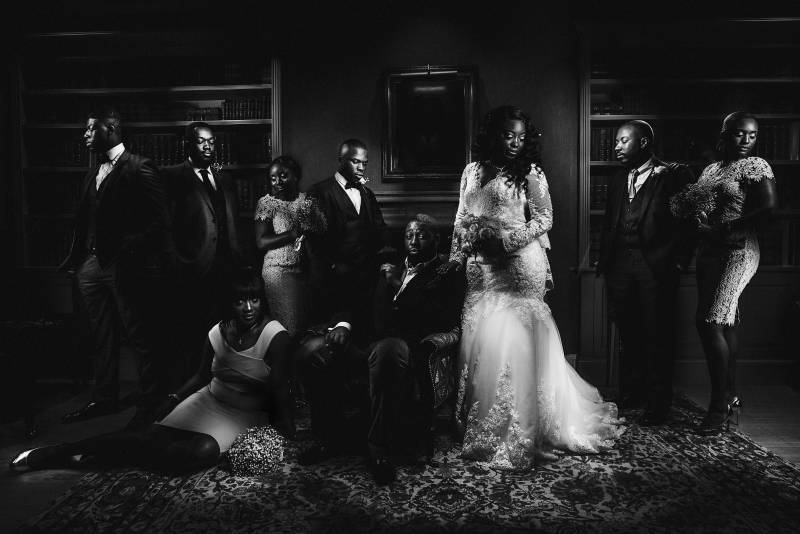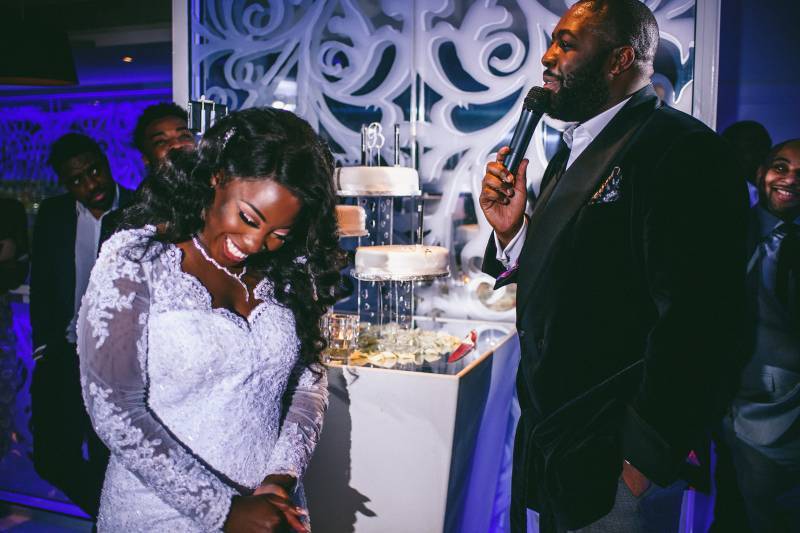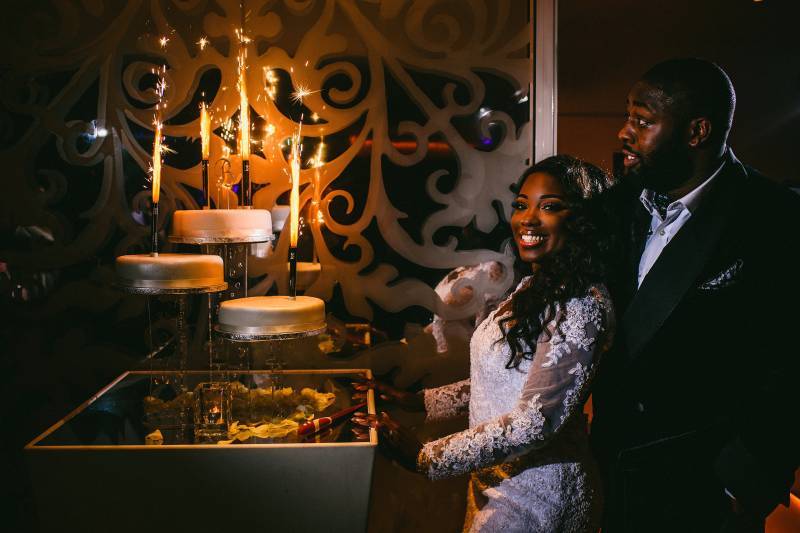 Favorite wedding detail:
Bride: My favorable moment was checking into the hotel. It was the most beautiful hotel I have ever been too. The service was phenomenal and the hotel was unique looking, which was how the wedding felt - quite unique! My second favorite moment was walking into the Ceremony Room and hearing the singers sing my song, 'When I First Saw You' from the Dreamgirls soundtrack, and seeing the tealights and how the atmosphere had been set. It was very romantic, it brought me to tears instantly!
Groom: There are so many! Definitely the Ceremony Room at The Haymarket Hotel. The room was based on a South African theme. The walls were hand painted and the chandeliers had been flown in from South Africa! The band were fantastic and they played a song that I recorded as we entered into the reception. The food has to get a mention, just because I know a lot of our guests were concerned when they discovered they were having canapes as their main meal. What they didn't know is how tasty, filling and in abundance it was! Our A2
Canvas. This was picture taken from our engagement shoot and we put it up on an easel at the reception for people to sign and write their well wishes.

What are you most looking forward to as a married couple?
We look forward to growing together and watching each other continue to develop and reach goals that we have set. We also look forward to stepping out of our comfort zones and experiencing new things, countries and developing our YouTube channel ChampagneTalk. Having children one day is definitely in the picture for us and we often talk about what they would be like and how much we will love and cherish them.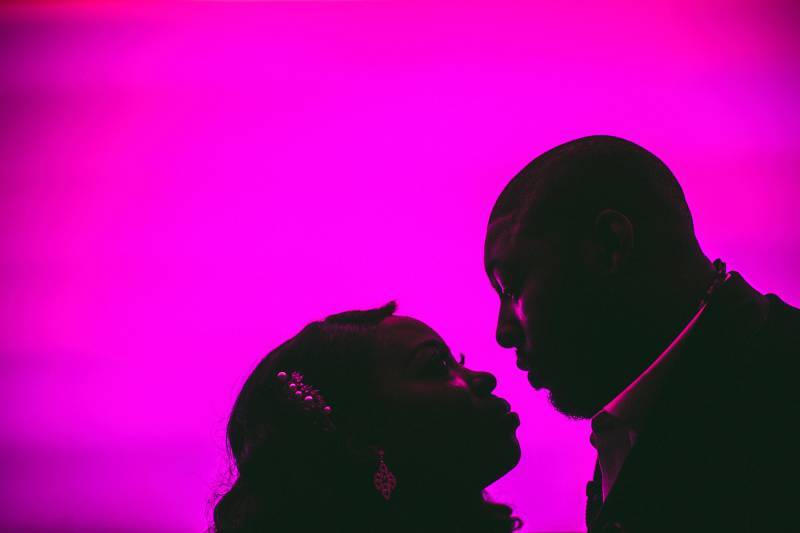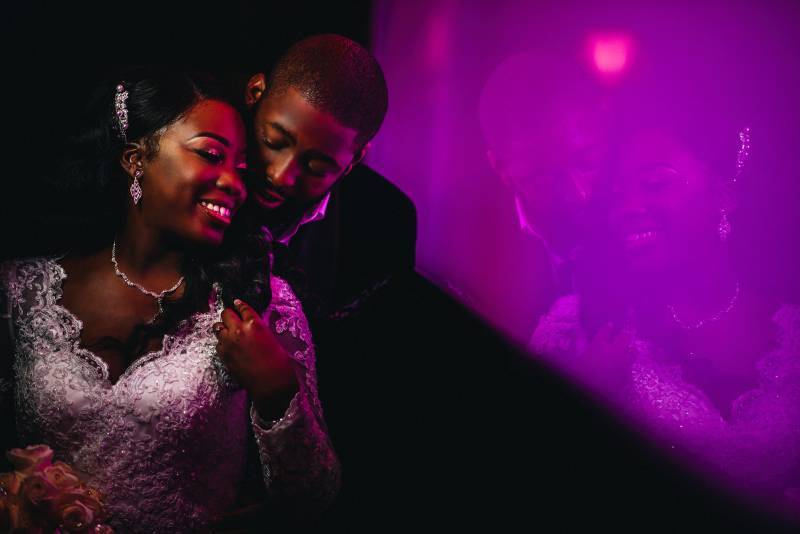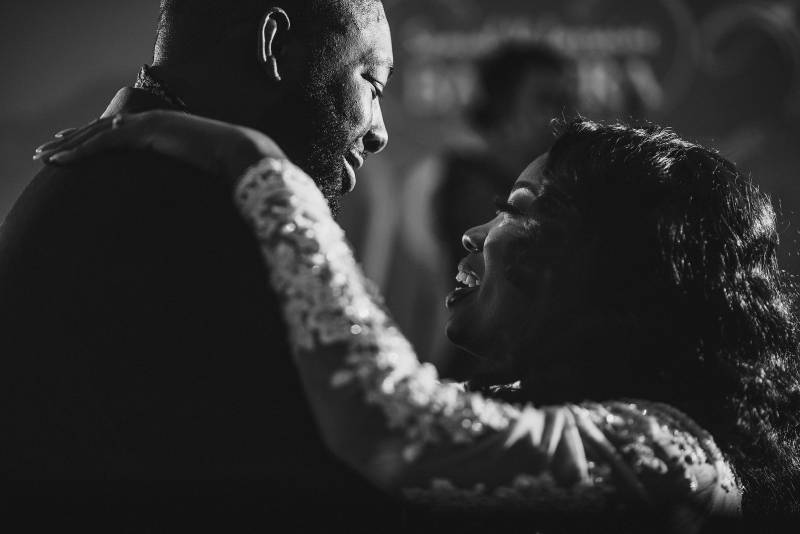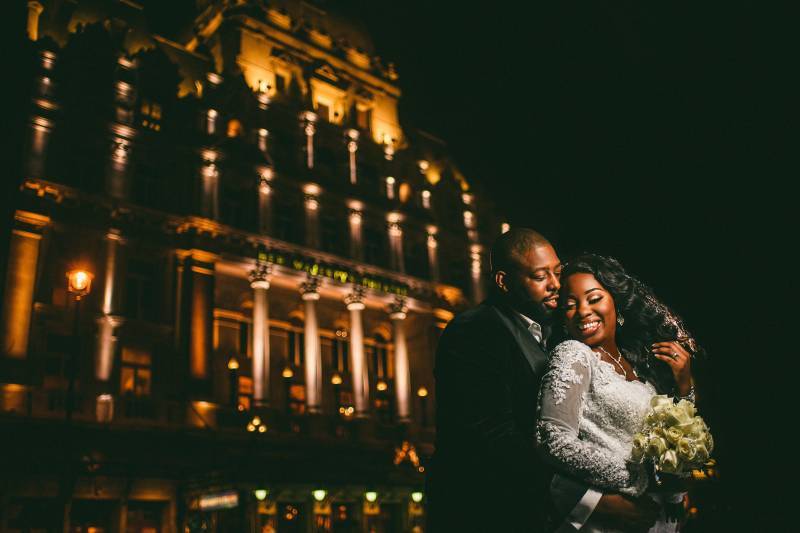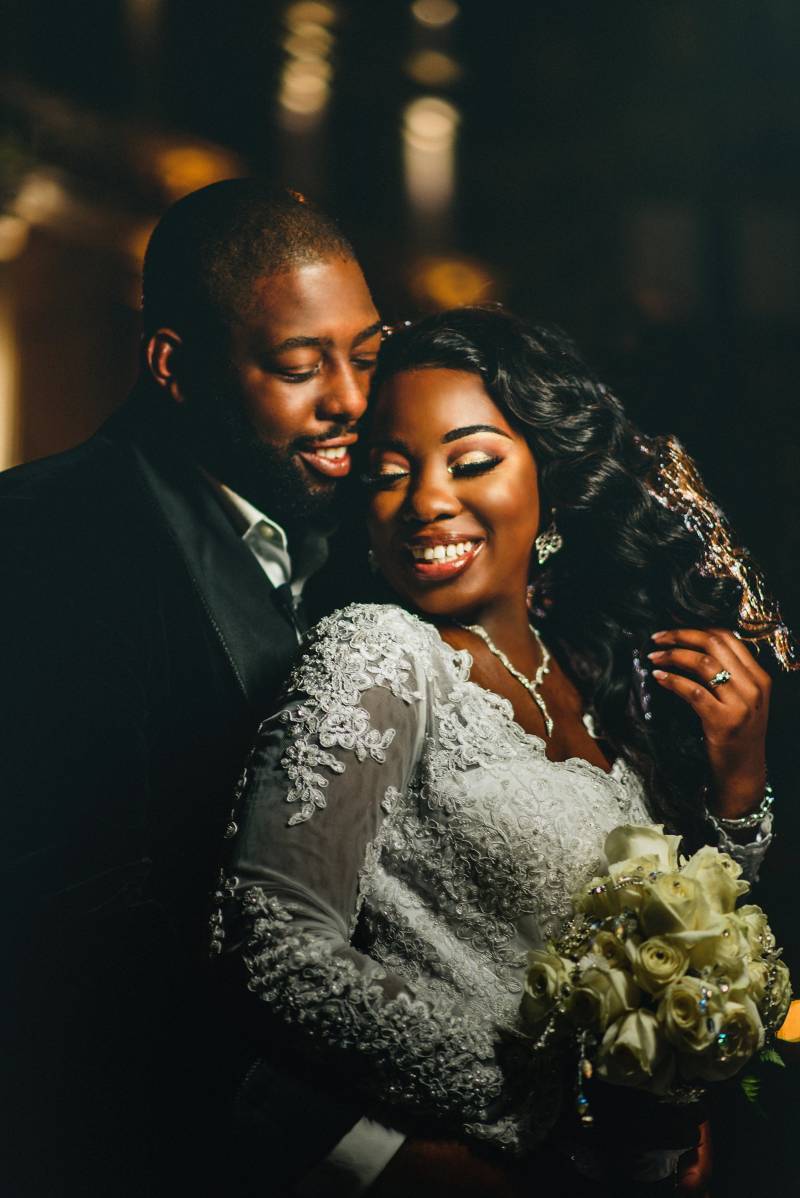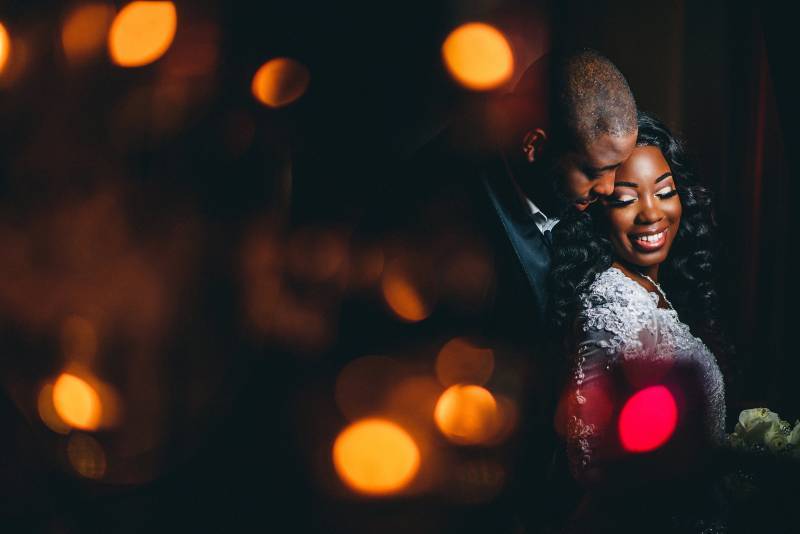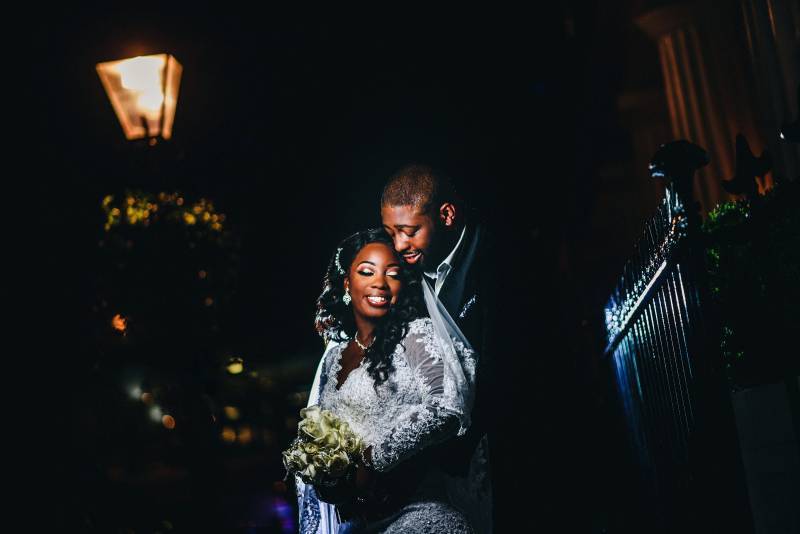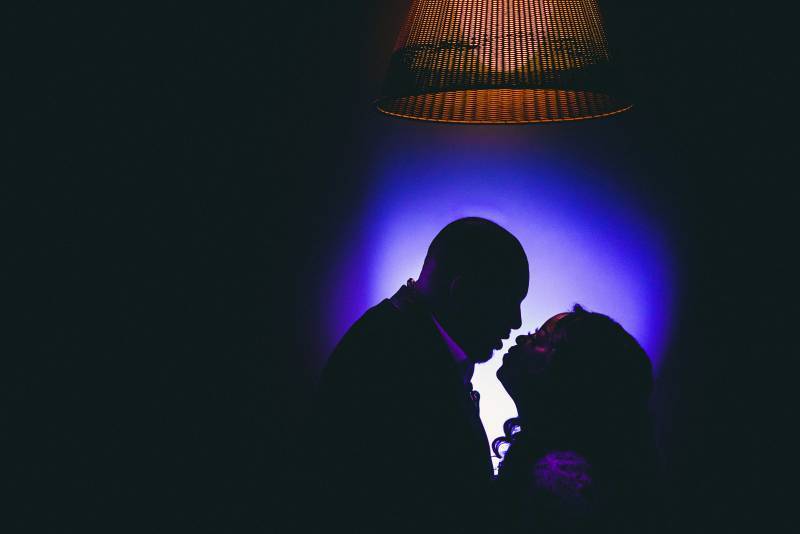 Advice for a bride and groom on their wedding day:
Trust the people around you to deal with any problems or issues that occur. They are in place for a reason! Also, that's because the day goes so quickly, you can find that you don't actually find the time for the both of you to take in the day, outside of all the proceedings. So, if possible, try and disappear for a few moments, just the two of you, to breathe and reflect.

Please feel free to include any other interesting anecdotes from your big day!
Making the day special was the baseline of our planning. We were not under any illusions that just because it was our wedding day that it was automatically going to be special, not in its merits anyway. Creating a special day didn't mean that we were Google searching 'how to make a wedding day special.' It simply meant that we drew from who we were, what we liked and what means something to us. As simple as it may seem, many people don't take the time to carry out that type of thinking or they don't bother do it because whoever is financing the wedding may not agree, or culture and traditions apply too much pressure for them to exercise that type of freedom on their day. In hindsight we can say we had no regrets in designing the wedding in the way we thought best, but please believe it was extremely difficult. It was difficult because there were a few people that not only didn't get it, but they didn't want to get it. And when opposition is strong enough, regardless if it is one person or a hundred, it always had the potential of blowing the plans to smithereens. In particular, a meeting we had with two members of Sam's family left us seriously contemplating to abandon what we have created and elope. We expected them to have our back a lot more and to see the disdain on their faces when we explained each facet of the wedding was terribly disheartening. Thankfully, they did not compare to the many who were extremely intrigued and excited about what the day would look like and that's what helped us push forward with what we believed.
Congratulations to the newlyweds! We wish you many years of wedded bliss.